Skander Khlif (born 10 October 1983) is a Munich based Tunisian-German engineer and contemporary street/documentary photographer.
Skander grew up in Tunis where like a lot of the local kids he spent most of his time playing and wandering the streets of his quarter. Today he still have a deep relationship with the public areas which he considers as a theater stage where every one is playing. Street Photography became his favorite way of looking at the world.
His work has been showed in several collective books and exhibitions and he is currently preparing his first personal exhibitions in Munich, Tunis and Paris. Skander is the laureate of the Photomed-Lensculture Awards 2017.
You can find Skander Khlif on the Web: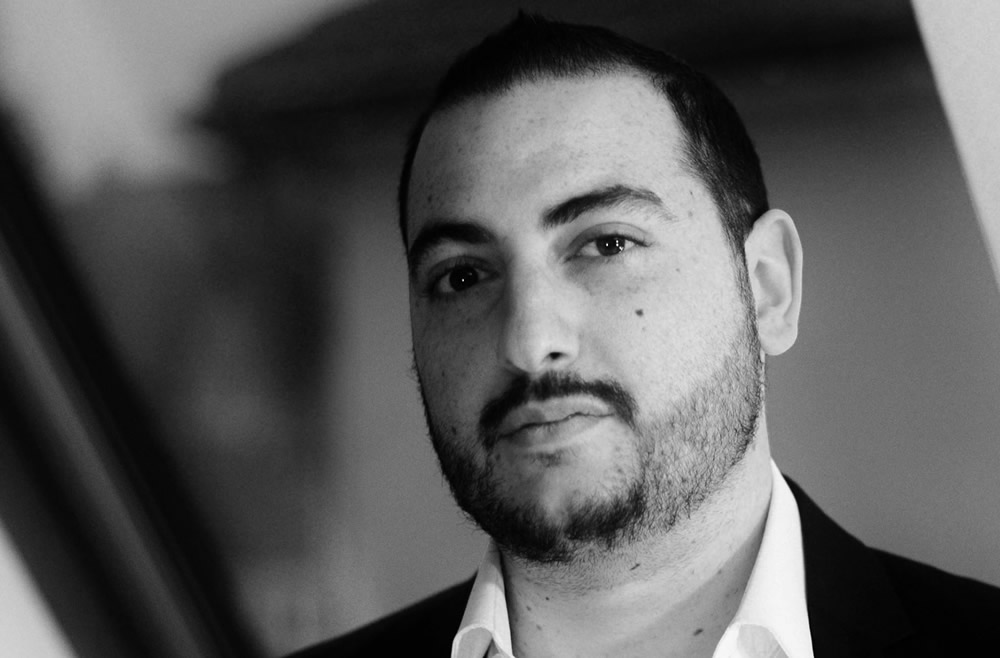 What is your first childhood memory?
I remember myself crying on my first school day!
Are you still learning who you are?
Yes. I'm comfortable with who I am but I give myself the freedom and the joy to change my mind, and to discover myself in a different way every single day.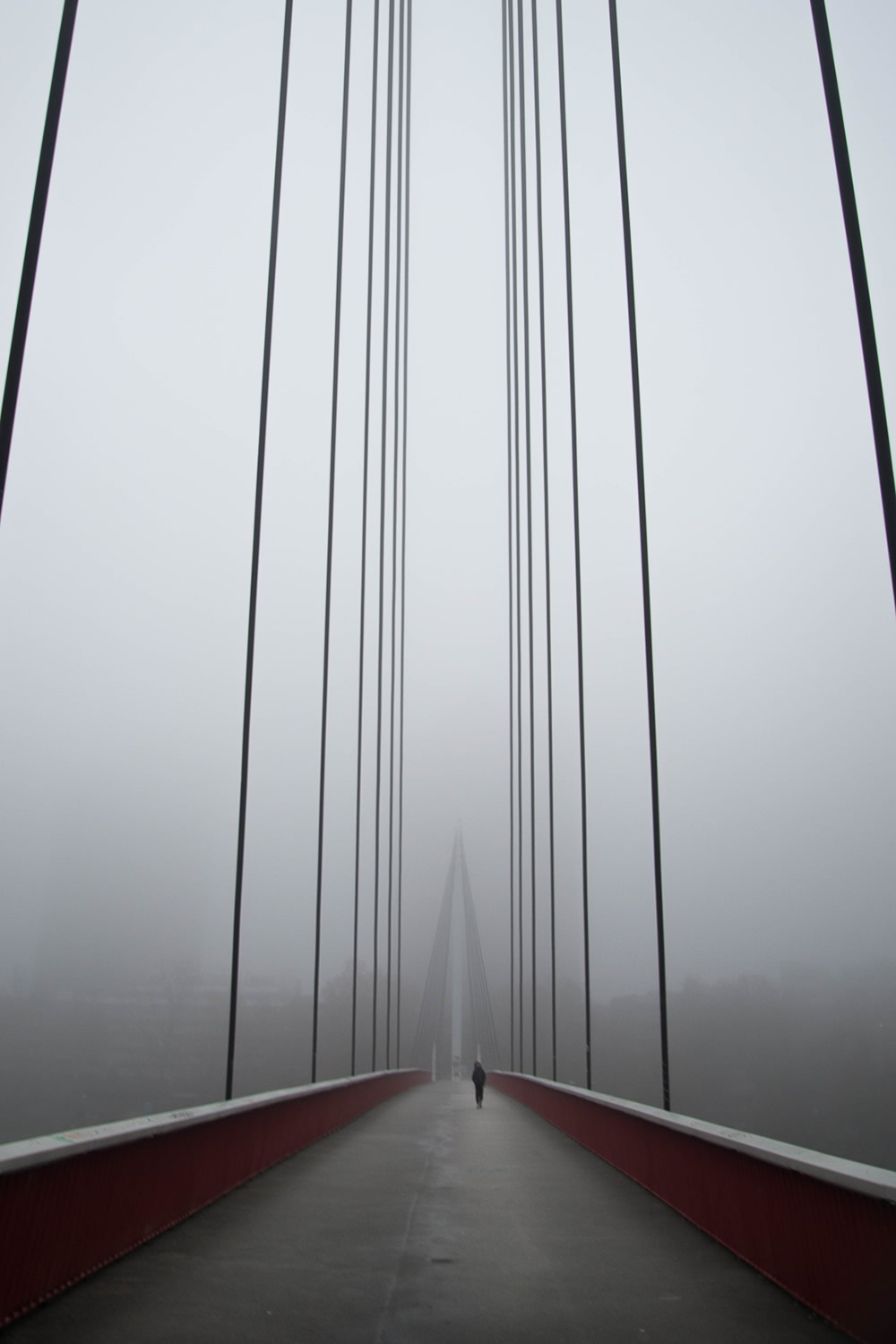 Who are you when no one is looking at you?
Batman … but that's a secret!
What got you involved in photography in the first place?
I was 15 and got a simple assignment to document doors in a small old town in Tunisia. Even though I didn't start right after that, this experience made me notice the super power of a camera. Having the ability to make things looks better than we usually notice. Finding and showing the beauty in everything.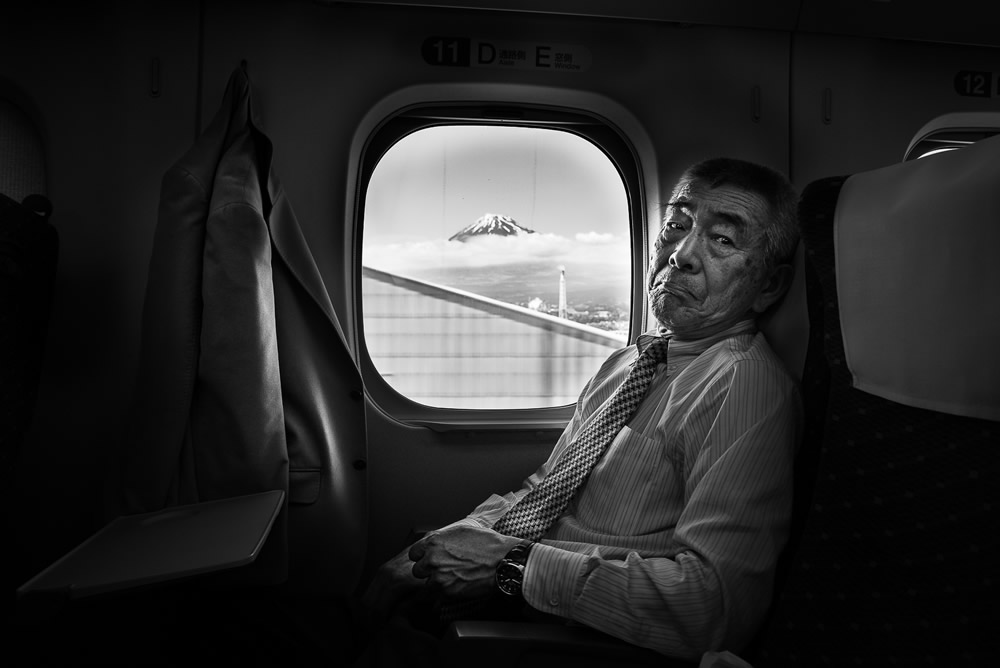 Ansel Adams once said: You bring to the act of photography all the pictures you have seen, the books you have read, the music you have heard, the people you have loved. Could you tell us about your favorite photographs, books, music and people who are closest to you?
If you ask me about my reincarnation wish I would tell you a nurse in NY city during the 60's – Vivian Maier. Another great photographer who inspires me a lot is Elliott Erwitt – his attitude is amazing. It's all about simplicity. I try to take his motto in everything I do "I'm serious about not being serious". My favorite writer is Oscar Wilde and a favorite musician is Miles Davis. But I love many others as well. My orientation is ultra broadband. Even the people I love are different. Maybe that explains why I like different kinds of art and photography. Less rules and boundaries until I really know who I am.
There's a thin line between invading people's privacy and taking their photographs. Why do ethics matter?
A good and hard question! And the best answer in such cases is "everything is relative" – even ethics. Everyone has a different mission on earth. I personally grew up in North Africa. The culture there is not based on ethics but on something similar, which is respect! The do's and don'ts are more important than anywhere else. Maybe that's the reason why there are a very few street and documentary photographers. I live in Germany for 15 years and my privacy is hugely important. All of that may have influenced my work. Showing people and places in a positive – modest way – and positive contexts. I also usually try to understand where I am and whom I am photographing, and how should I act.
Bruce Gilden claims that photography is a voyeuristic medium. Does it resonate with you?
Photography in a more general sense has indeed some voyeuristic side. One additional "outlaw" aspect which makes it even more interesting.
Have you ever acted rude in front of people you have tried to photograph?
I can be a rude person but never while I am having the chance to create a picture. It's a spirituality which takes me somewhere beyond. Forgetting about anger and any other bad feelings.
Have you ever been following your subject that the person could eventually think you're a stalker or a pervert?
No. I try and tend to be invisible. Even if should lose some weight for that.
Gloria Steinem once said that the truth will set you free, but first it will piss you off. Are you getting nervous when someone goes deeper and scrutinizes your work?
I'm aware about the importance and the veracity of this statement. I usually act rationally and analyze the situation (who? Why? How?). First it may be intimidating, but I try to make the best of it.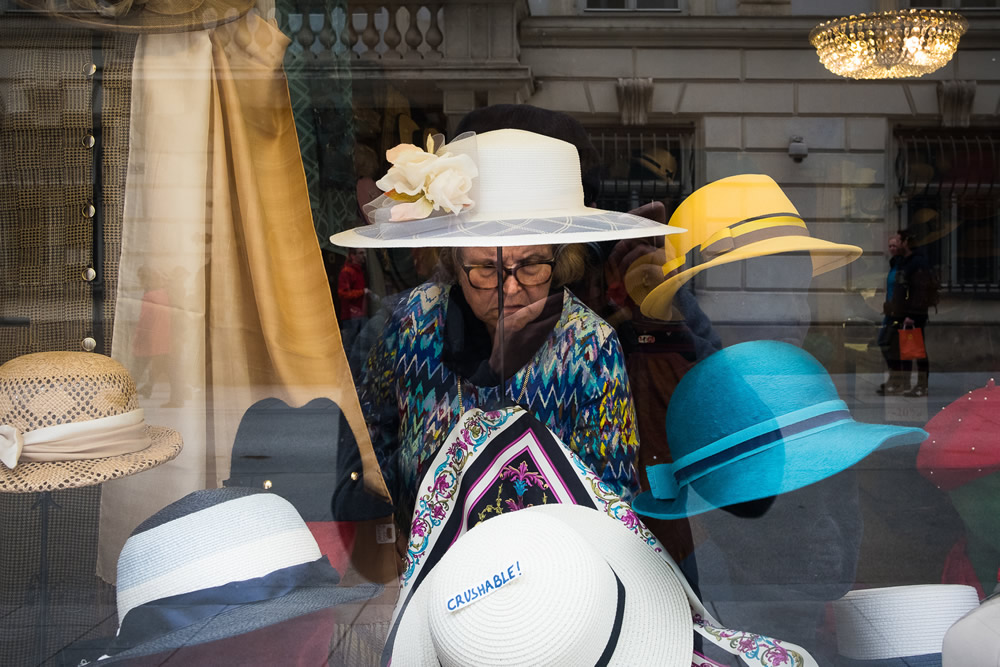 What if you take images for a couple of years and don't get a positive audience reaction? Would you be still taking them?
Probably in a different way! To be motivated and to achieve excellence one needs objectives. And consideration is for sure an important motivation.
Do you often get jealous of someone's achievements?
Never spontaneously. I make myself jealous as a form of motivation. Rather, "that's awesome why couldn't I?" than "why did he/she".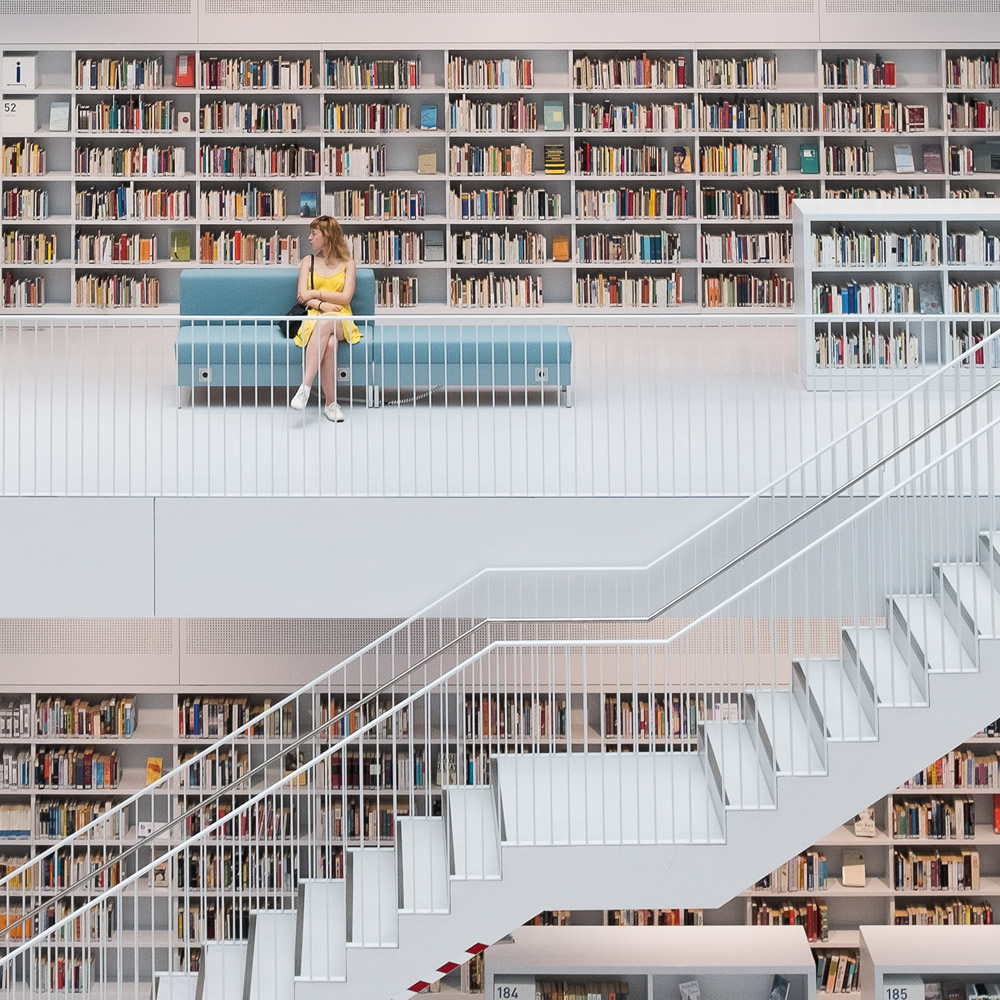 If you could wake up tomorrow in the body of another artist, who would you choose and why?
Vivian Maier as stated previously! But also William Klein! Not in his 89 years old body today. But I would die happy if my eyes would see half of what his eyes have seen.
What artist made the most impact on you and why?
Many! Regarding photographers I would mention Elliott Erwitt and Saul Leiter. I love their work but what fascinates me the most is their attitude of being happy artists. This is the finality and that's what I try to keep in mind.
If you could have personally witnessed a perfect street scene at the right decisive moment, what would you want to have seen?
If I knew that I would go for it right now. But maybe the beauty of the instant photography is not to know what you are going to find, neither who nor how. How boring the present would be if we knew about the future?
If you could witness and photograph any historical moment of the past, present – or future – what would it be?
I'm gonna have to give that one a little thought. Thank you for the offer!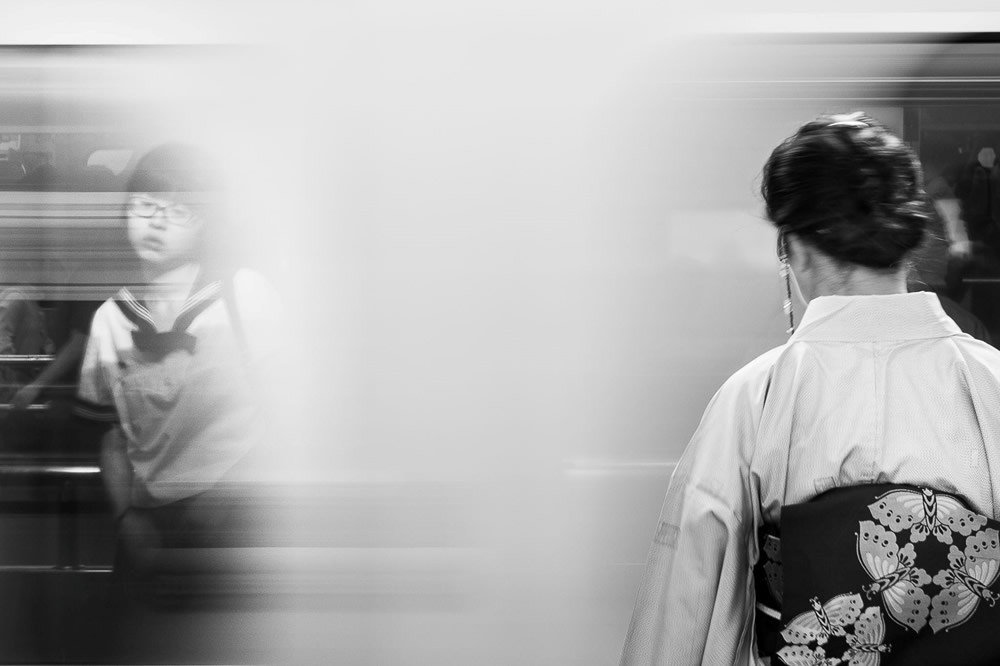 What's on your photography bucket list this year?
The list is long and if i realize 10% i would be happy. I lately also discovered the power of google street view. I'm spending some time travelling virtually and working on the preparation of an experimental street photography project requiring a long trip to Africa.
What do you like to do outside of photography?
I like reading all kinds of books, especially about photography. I like watching movies, which are nothing more than 24 frames per second. Besides, the art of technology has also never failed to amaze me and fortunately I can observe the impact that it has on the world during my daily job as an engineer.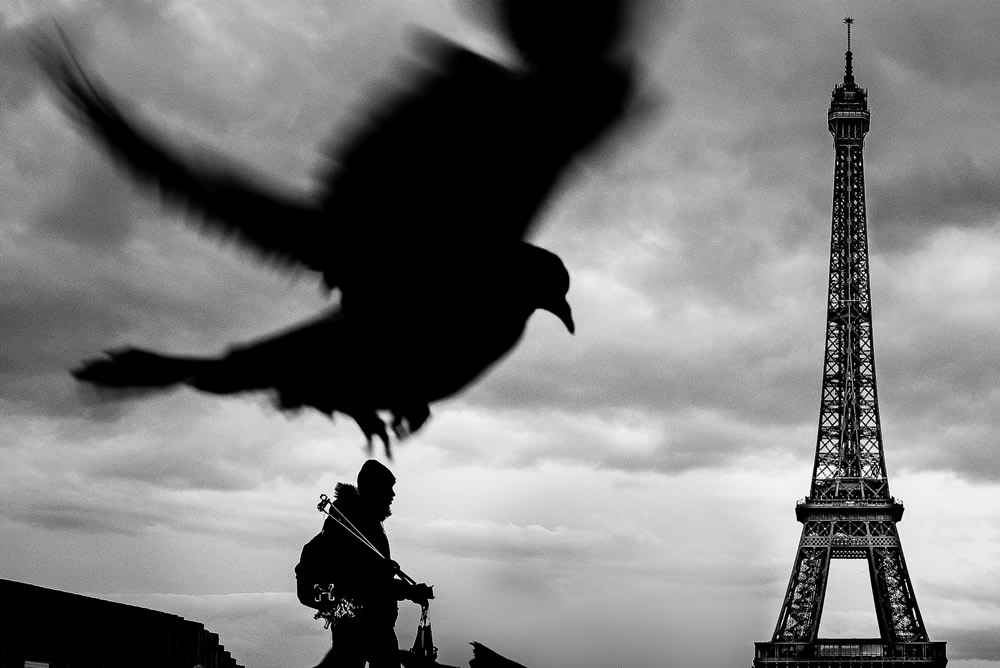 Blind and live forever or be able to see and die in a couple of years?
Right now it would be to see and die in a few years. But even blind people can "see", feel and create the beauty.
What do you want your tombstone to say?
This dude never stopped dreaming.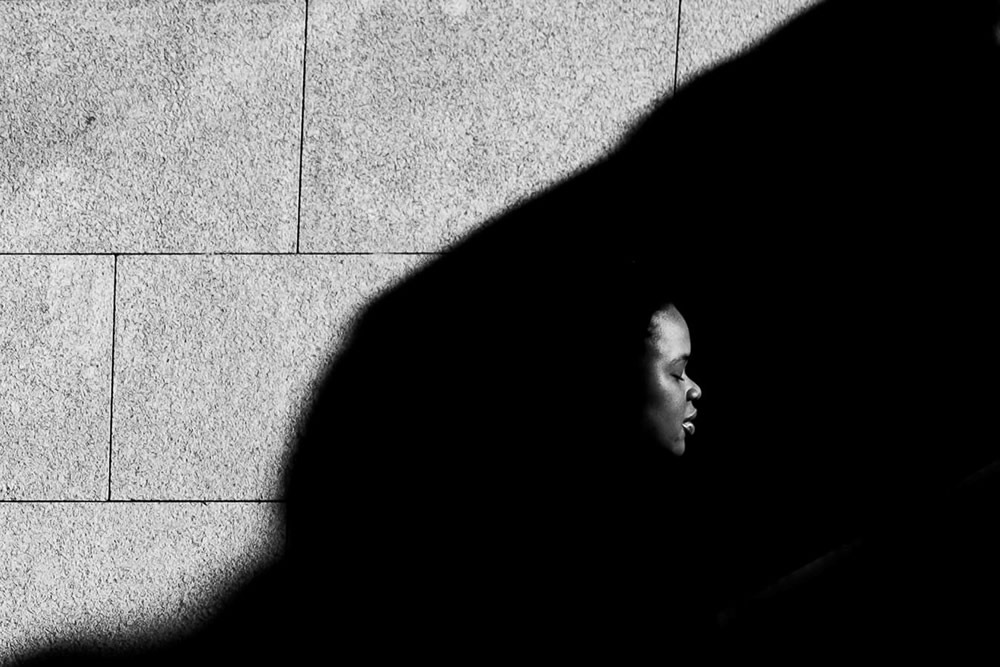 About Arek Rataj
"You Can Shoot. Can You Talk?" is a series of interviews created by Arek Rataj. He is a Qatar-based journalist, contemporary photographer and educator.
Arek was born in a small industrial district in communist Poland under the Soviet Union dictatorship. In midst of this human misery, political hypocrisy, environmental dirt and ugliness, he became particularly sensitive for all signs of beauty and transcendence.
You can find Arek Rataj on the Web: