A typical brazilian delight of street photography with magnanimous play of light and shadows inscribed with sceptical colors all over the frame. This is Gustavo Minas photography for you, a very passionate street photographer who very humbly calls himself an amateur but his photographs state him otherwise. Explaining much about his love for photography, Gustavo states that he loves to play with light, shadows and incredible light all around.
Observing his wonderful portfolio, what I started to observe was Street Photography never gets boring when you start preparing the right amount of vital ingredients such as color, subject, action and above all lights and shadows. His words are clear and his advice for young aspirants is pretty much solid and true.
Time to grab a cup of coffee as you slowly go through the answers and start to roam around the streets of Brazil.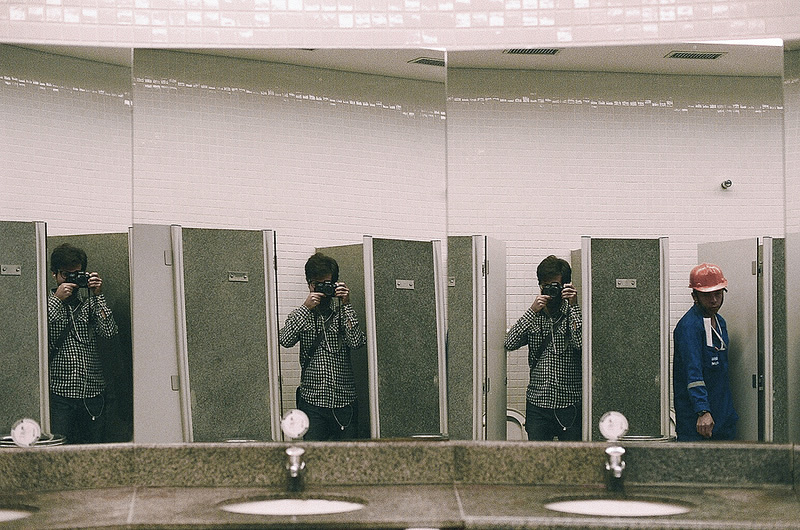 Few words about Gustavo Minas?
I'm a 32 years old guy living in Sao Paulo, Brazil. I earn my living working as an image researcher at a business magazine, so I'm just an amateur photographer – now and then I make some money from photography, but it's not something steady. I'm very passionate about street photography, but not only because of photography itself. I take a lot of pleasure from having an excuse to wander the streets of the city and seeing a lot of things I wouldn't see if I weren't there to photograph.
I think I photograph just to make my salaryman life a bit less boring. Also, I'm member of two collectives, Street-Photographers.com and SelvaSP (www.selvasp.com), and I'm honored to learn from so many great photographers.
How did Photography happen to you in first place?
I had a point-and-shoot camera as a teenager, I took a lot of photos at barbecues, of my first girlfriend, etc. Then I studied photojournalism as part of my journalism degree, but photography entered my life in 2008, when I bought my first DSLR. In 2009 I studied under master Carlos Moreira, arguably the most influential photographer of his generation, a guy who has photographed Sao Paulo downtown since the 60's.
That's when I got to know all the photographers who influenced me (Harry Gruyaert, Alex Webb, Eggleston, Pinkhassov, the classic bw ones, just to name a few). He had a huge influence on my "photographic philosophy" as well, teaching me that photography ultimately can be a means of personal expression.
How would you describe your style of photography?
I have no idea. I'm one of those guys who play a lot with light and colors in everyday life, you know the kind.
Your street captures are very vibrant and ingeniously colorful, so can we assume you particularly look for the colors to appear in your frame?
Yes, though it doesn't happen very consciously. I'm naturally attracted to colors and how they react to the light, so they're a recurrent theme in my photos. Actually I rarely feel like going out to photograph when it's cloudy. I'm aware it's a limitation, I should do it more often.
According to you, what does it take to standout from the huge bunch of contemporary photographers out there. How do you achieve this?
Good photos, some originality (if it exists), but I don't think I really stand out. I have a lot of followers on Flickr and some add me on Facebook as well, but this is because I've been on this social media for a long time now, uploading photos everyday, etc. i don't kid myself about it.
Also I got some recognition after winning second prize at International Street Photography Awards 2013. But after all popularity on the internet doesn't make one's life any better or easier, unless you decide to write a blog and teach workshops, selling yourself as an expert. I was never good at marketing strategies. To sum up, your personal satisfaction is more important, it's all about being happy with the photos you take.
What is a good photograph and what does it take to produce one?
A photograph can be good for many different reasons… some are simply beautiful, some are thought-provoking and complex, some are just well balanced… there's no recipe, I think. A mix of form and content, but not only this. But to produce a good photo on the streets it's fundamental being prepared and open-minded at the same time – anticipation is a key element.
Your Inspiration?
Life on the streets, light in São Paulo, Carlos Moreira, Harry Gruyaert, my will to explore new places… many things.
Your gear?
Now I'm using a Nikon D600, mostly with 35mm and 40mm lenses. I have other analog cameras as well, and I use my cell phone a lot too (instagram.com/gustavominas).
Your future goals and ambitions?
I just wish I had more time to photograph. It's a pain being stuck in an office when the sun sets from Monday till Friday.
One thing you would like us to improve on our site 121clicks.com?
You're on the right path, keep up the good work.
Thanks again for this wonderful opportunity with 121clicks.com. Any final thoughts or words of advice for our young aspirants in this field?
Go out to photograph a lot, enjoy the walk, never talk to strangers, relax about photography, don't compare yourself to other photographers, buy photo books, spend less time on the internet, sleep well, eat more fruits!
Click on the image for better and enlarged view.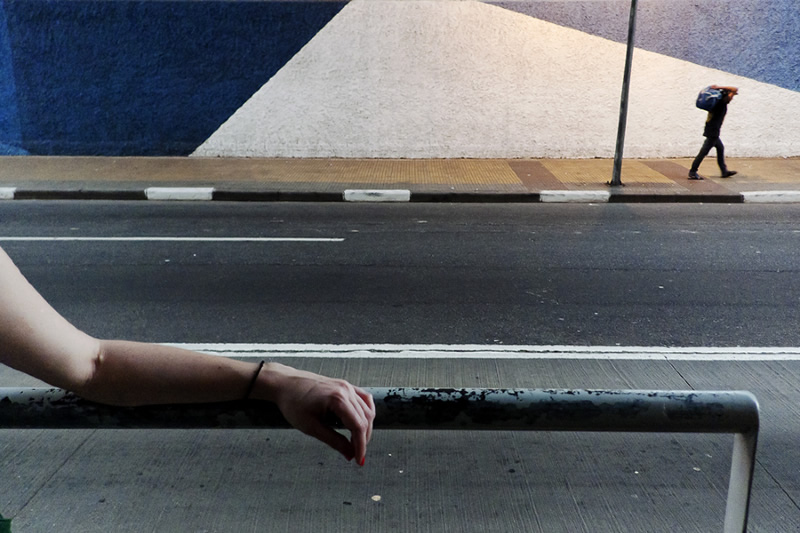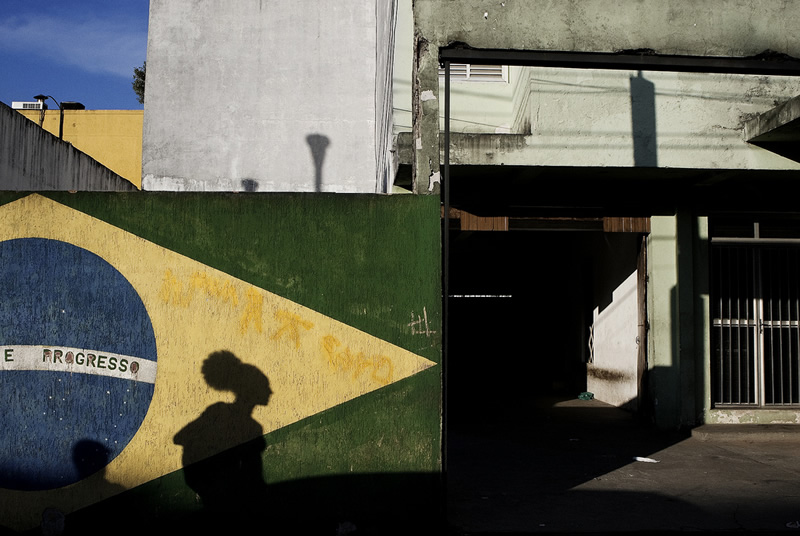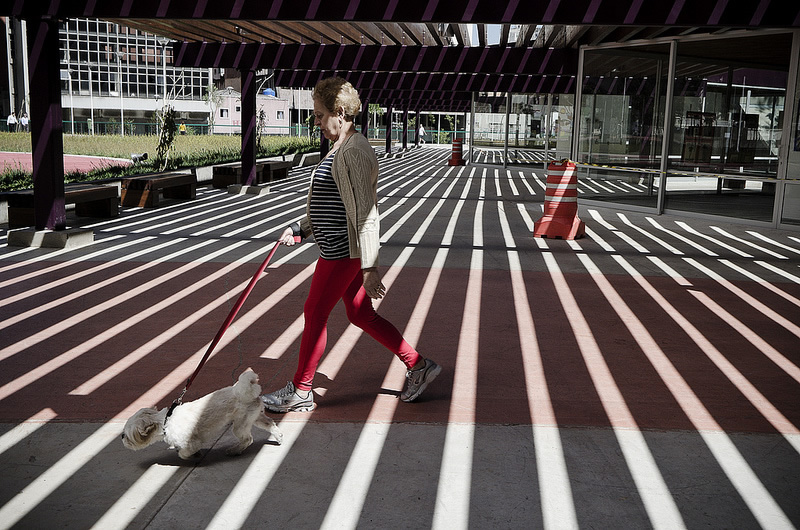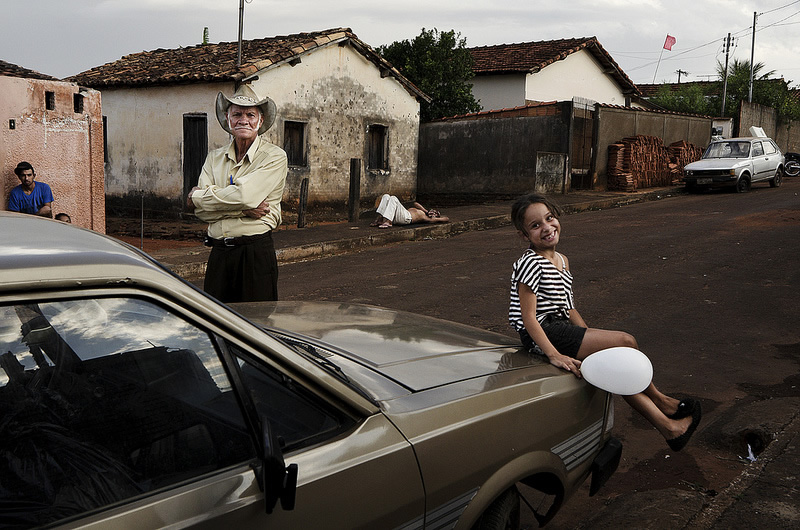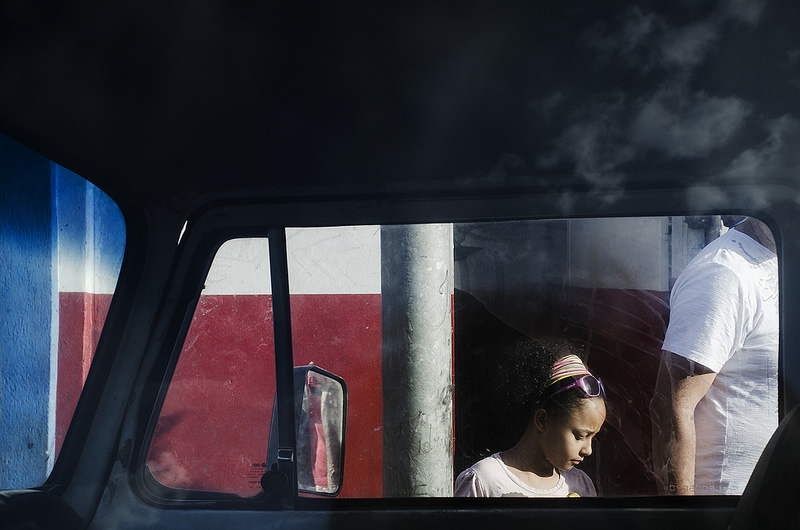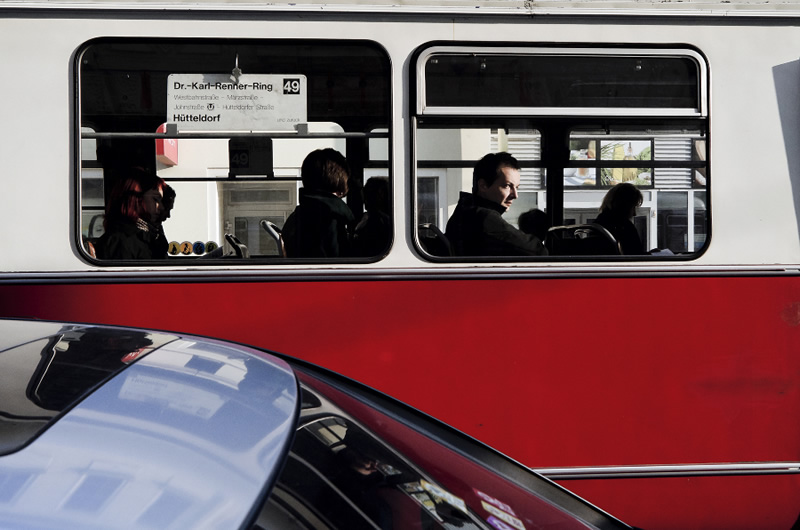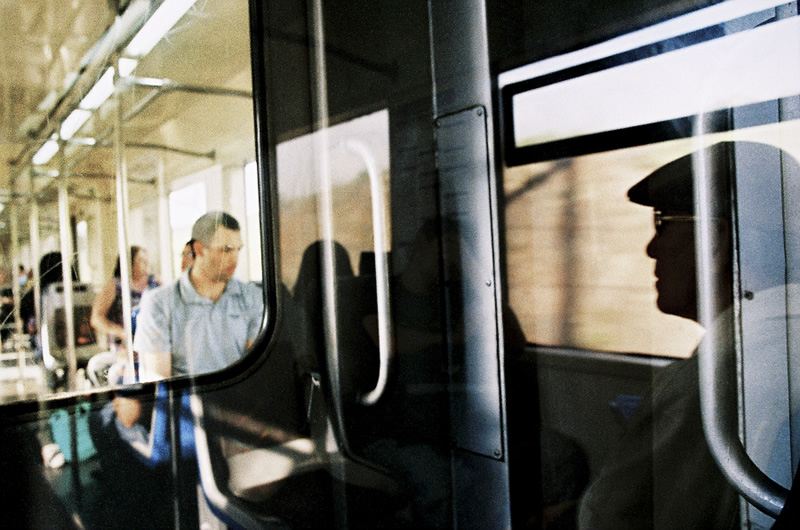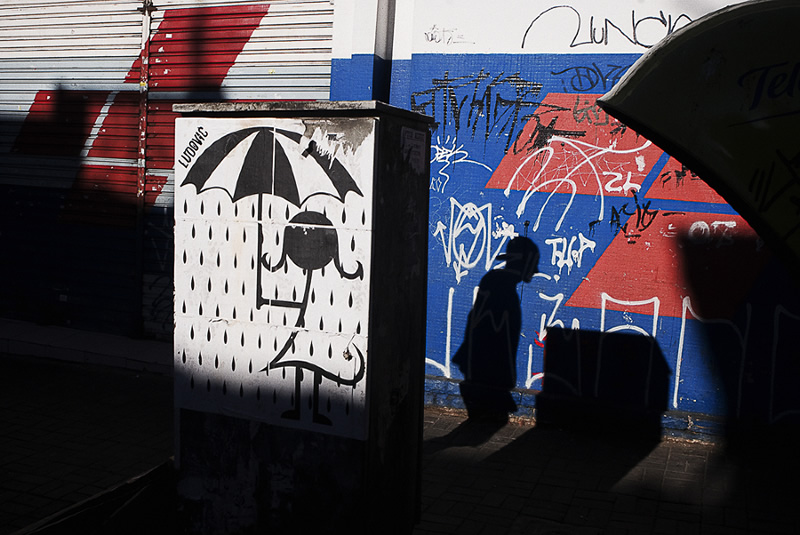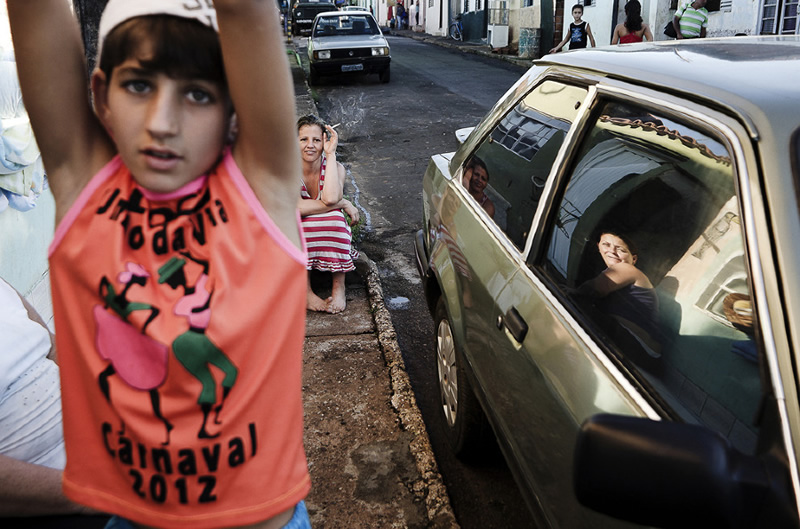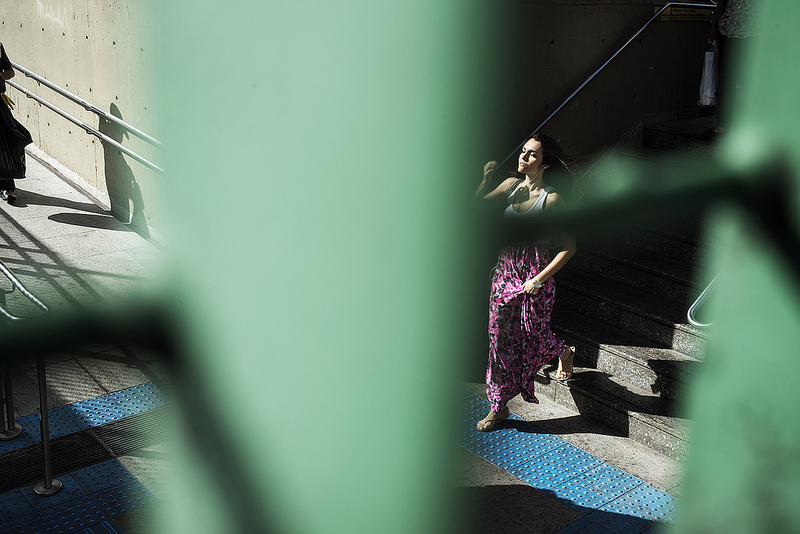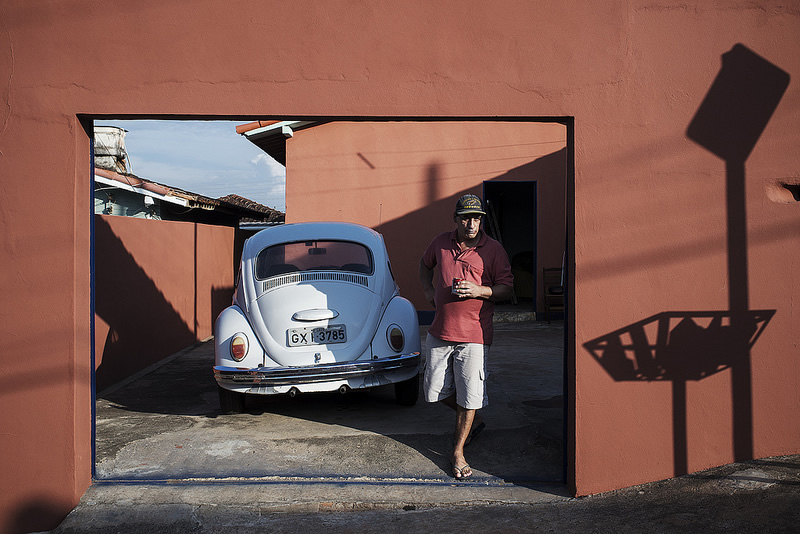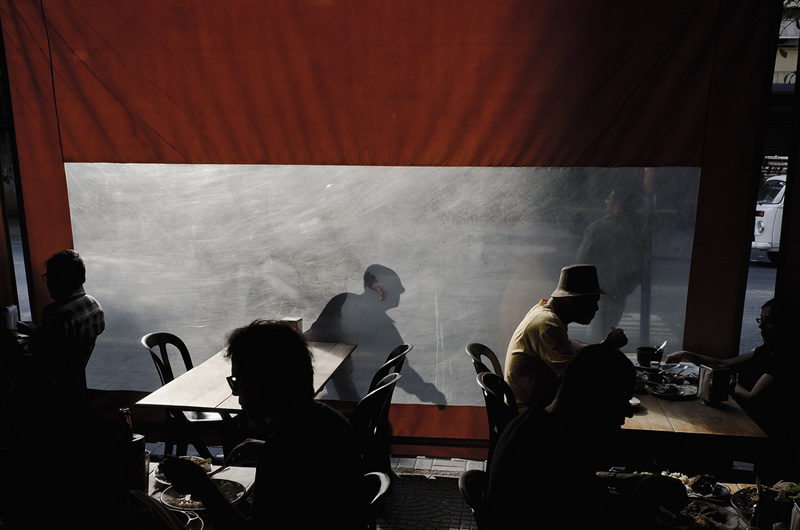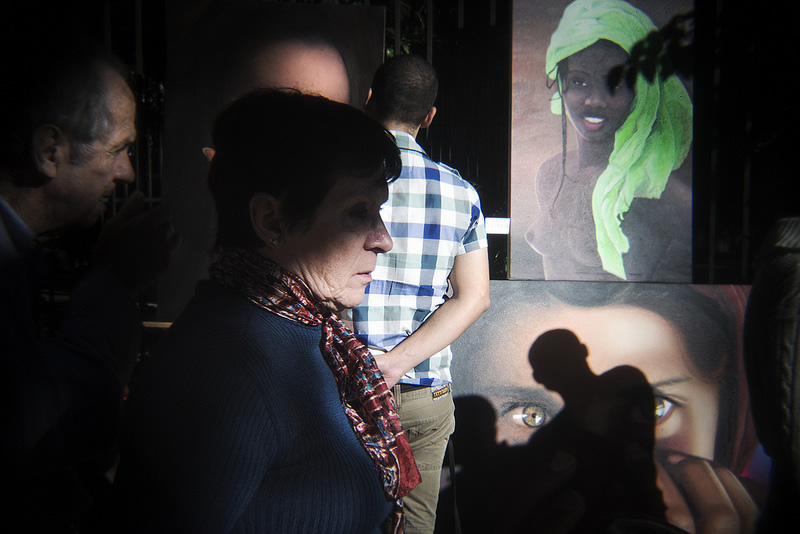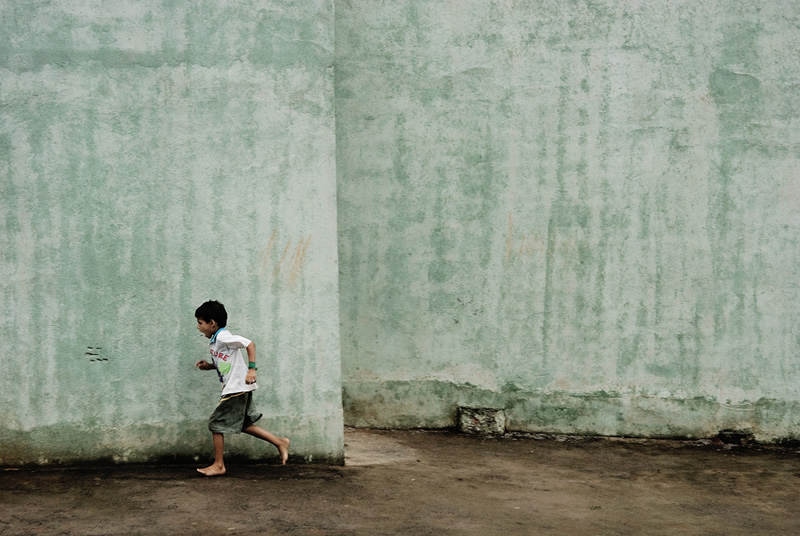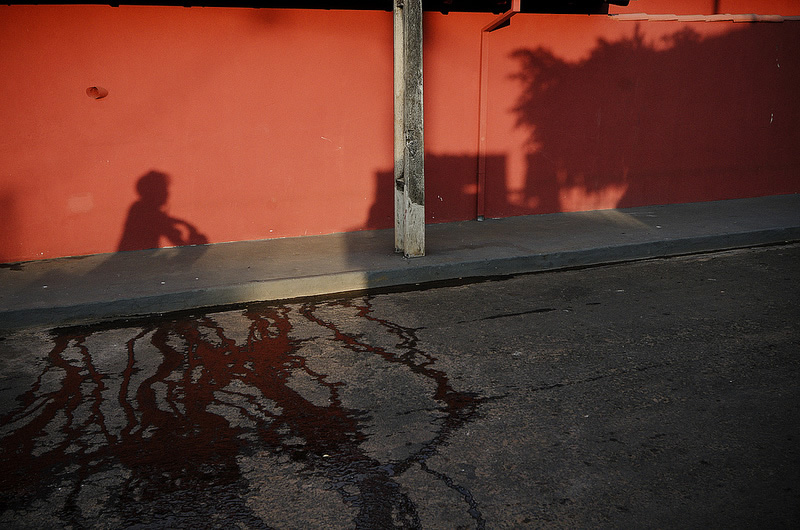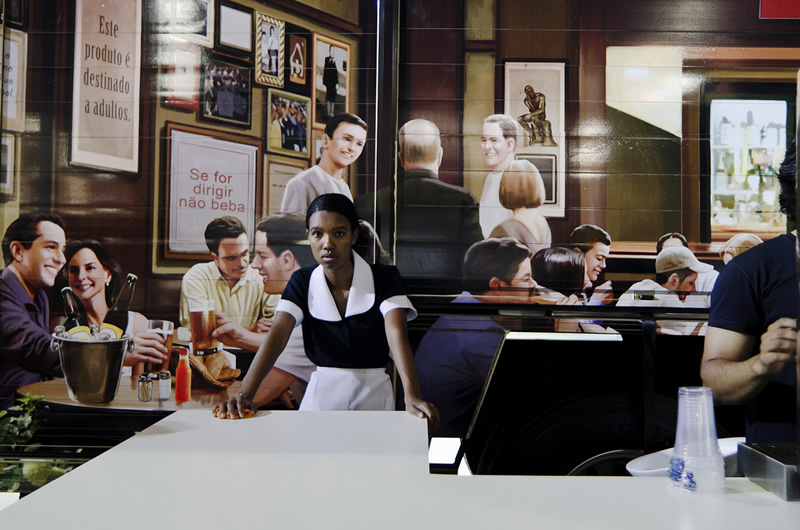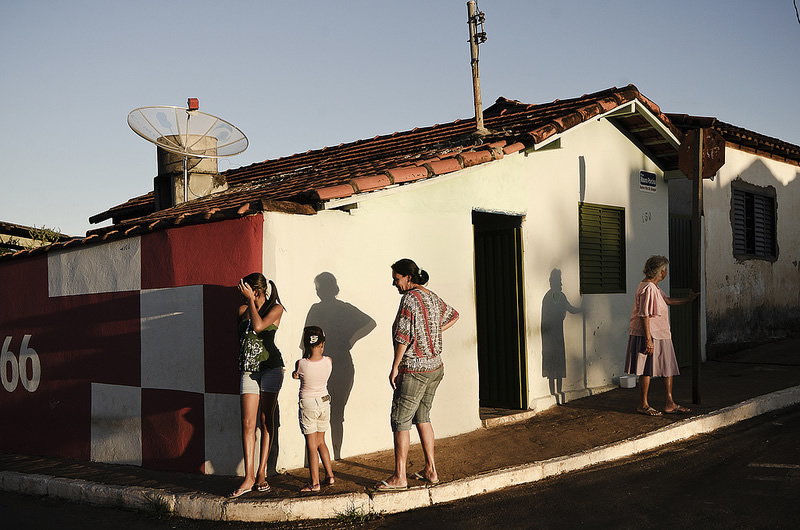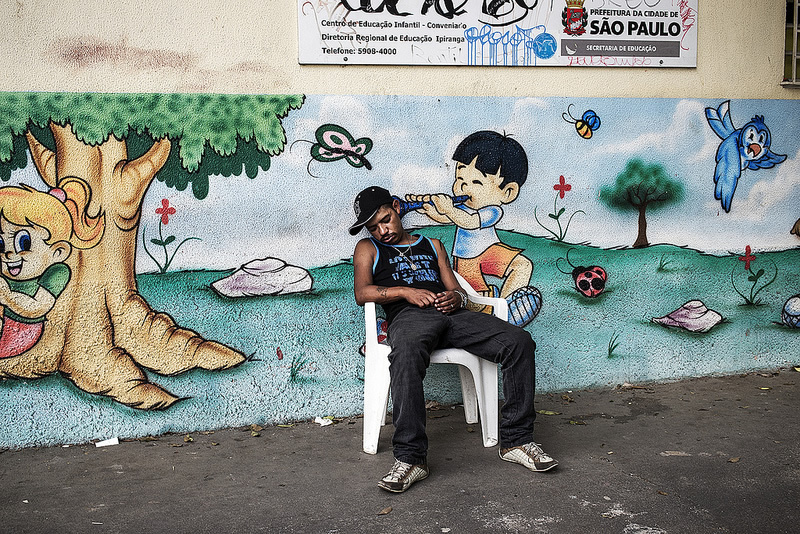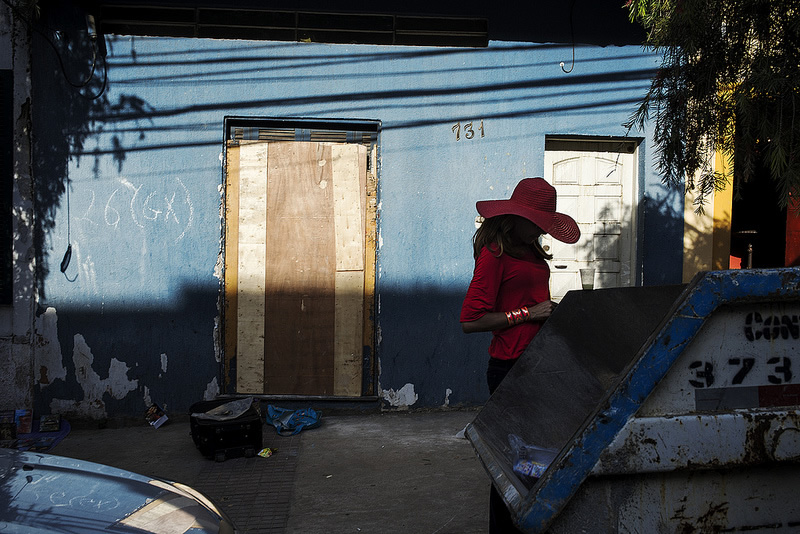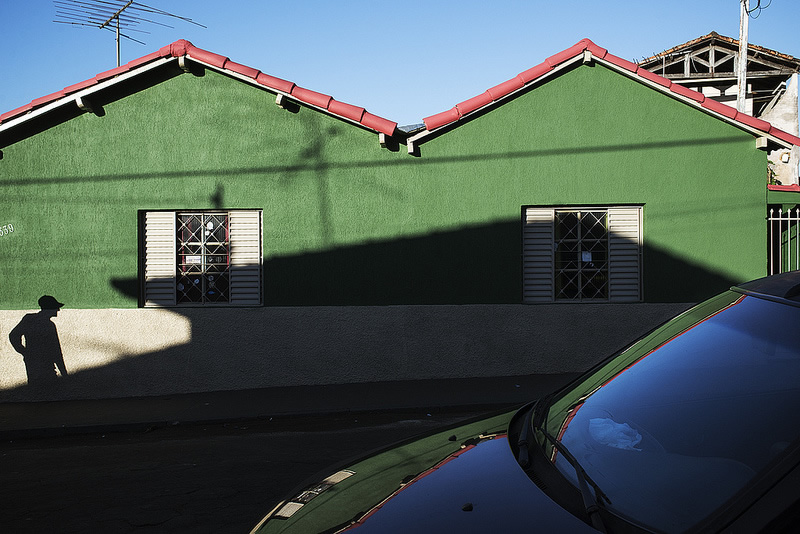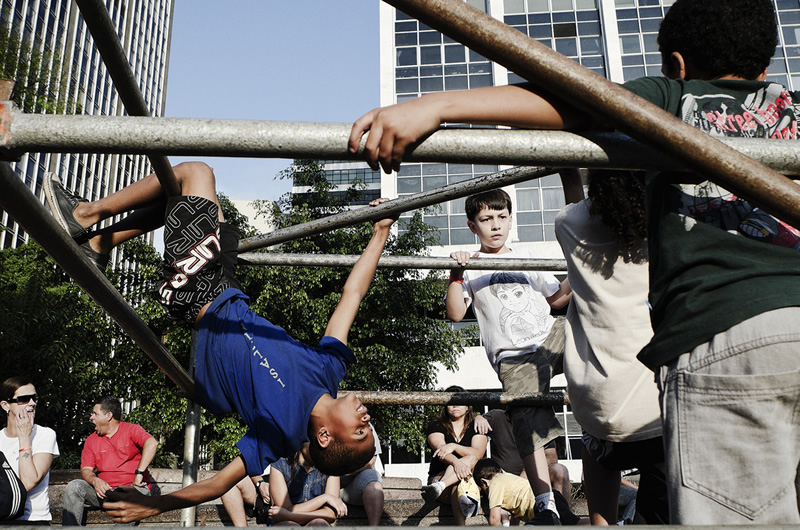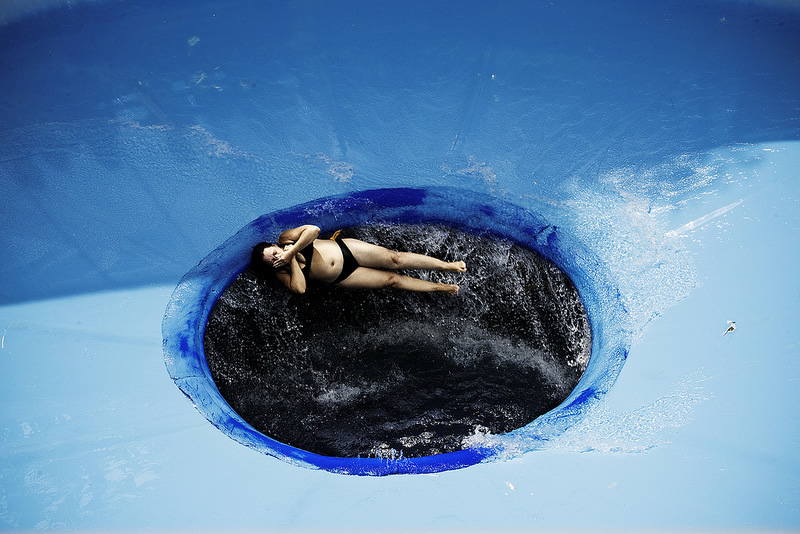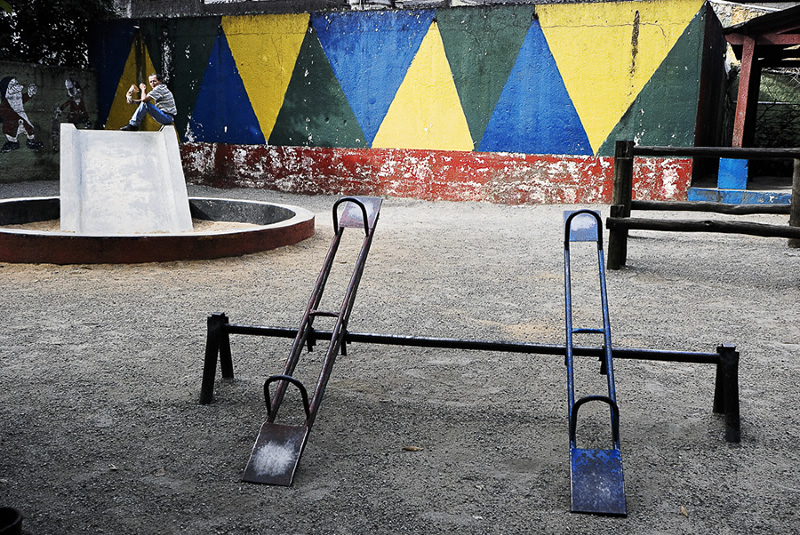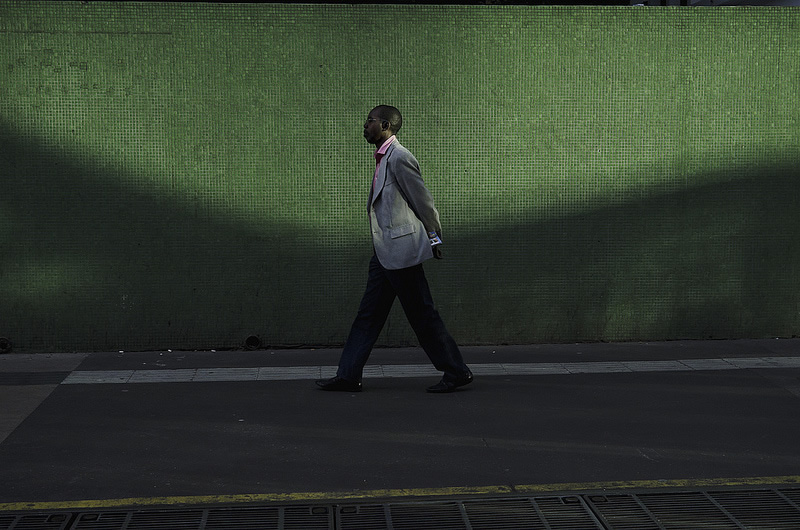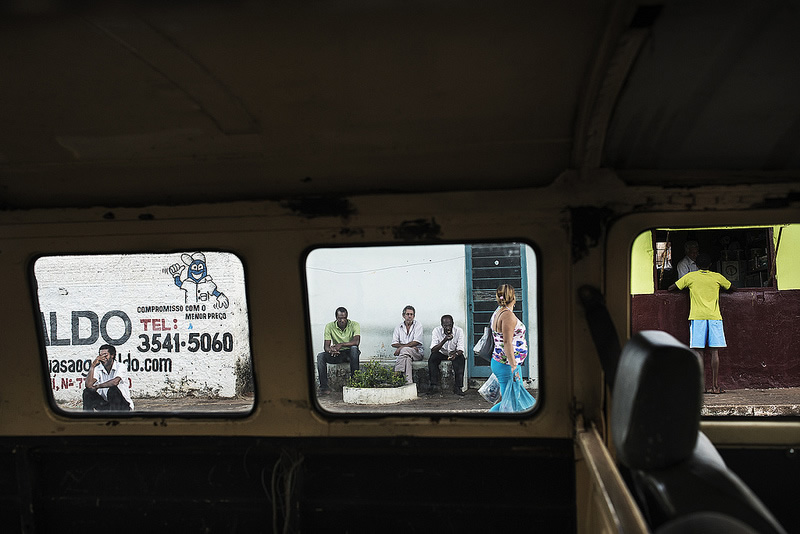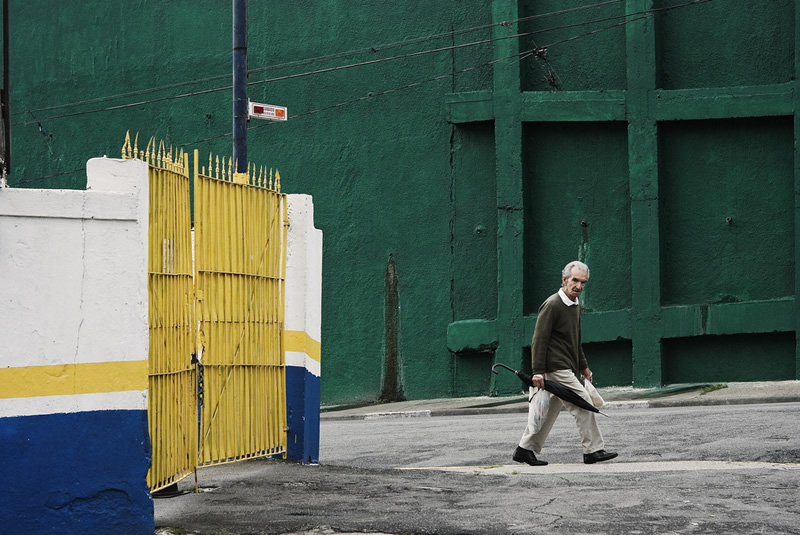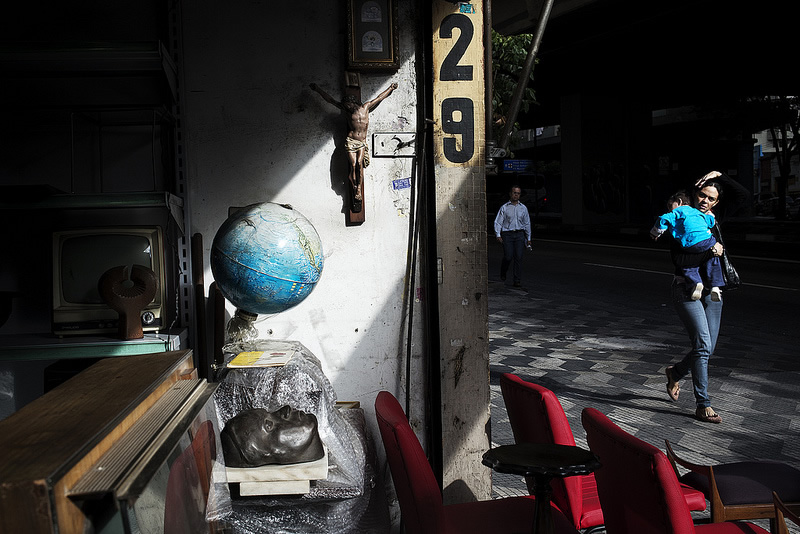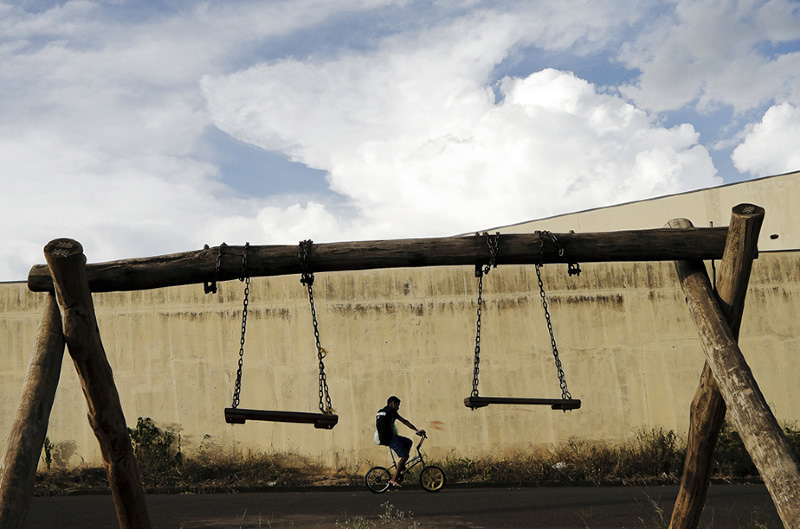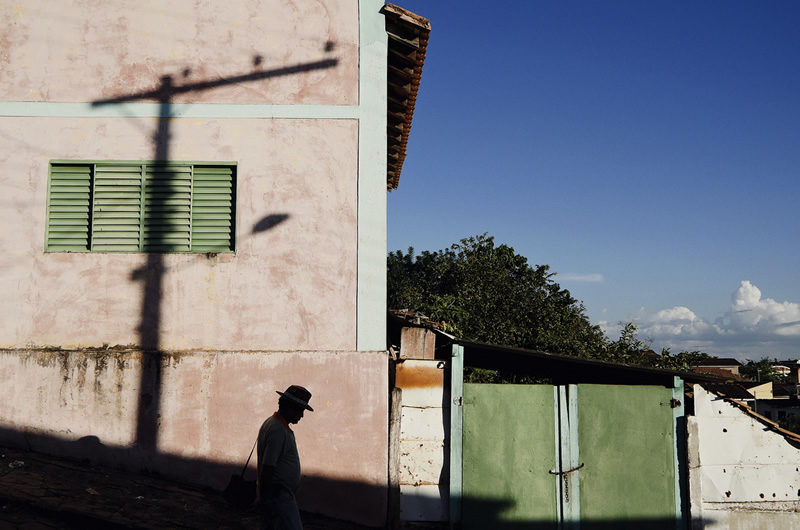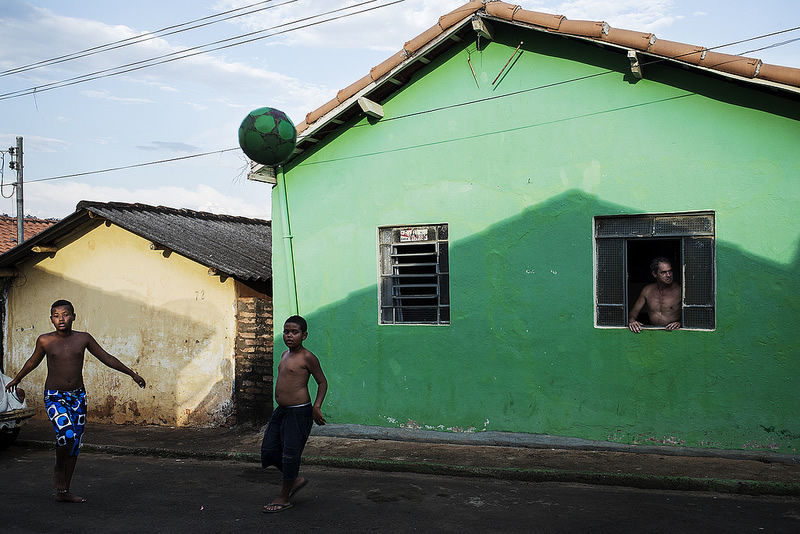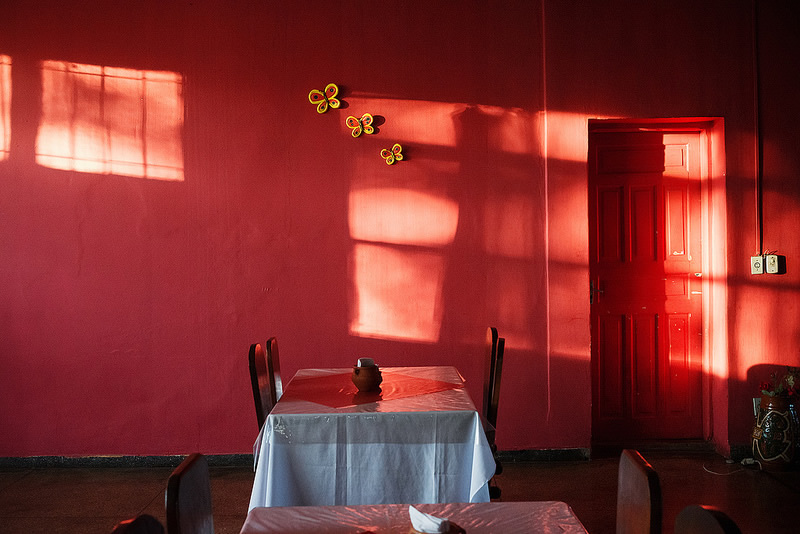 You can find Gustavo Minas on the Web :
Copyrights:
All the pictures in this post are copyrighted Gustavo Minas. Their reproduction, even in part, is forbidden without the explicit approval of the rightful owners.