Her words are poetic and she shoots film, may sound a bit familiar but Sophie Fontaine shows us something dramatic and unexpected in her artworks. Such poignant photographs resembling old paintings, beautifully crafted silent dramas in every frame here draws attention and makes us wonder if we are watching the works of a photographer living in 2015. Sophie draws such artistic lines between 4 important words, composition – observation – concentration – calmness, to be frank these are very compelling and more like yoga kind of words which may be easy to speak but hard to practice.
Yet, Sophie proves us what it takes to be a fineart photographer by practicing all those 4 great disciplines.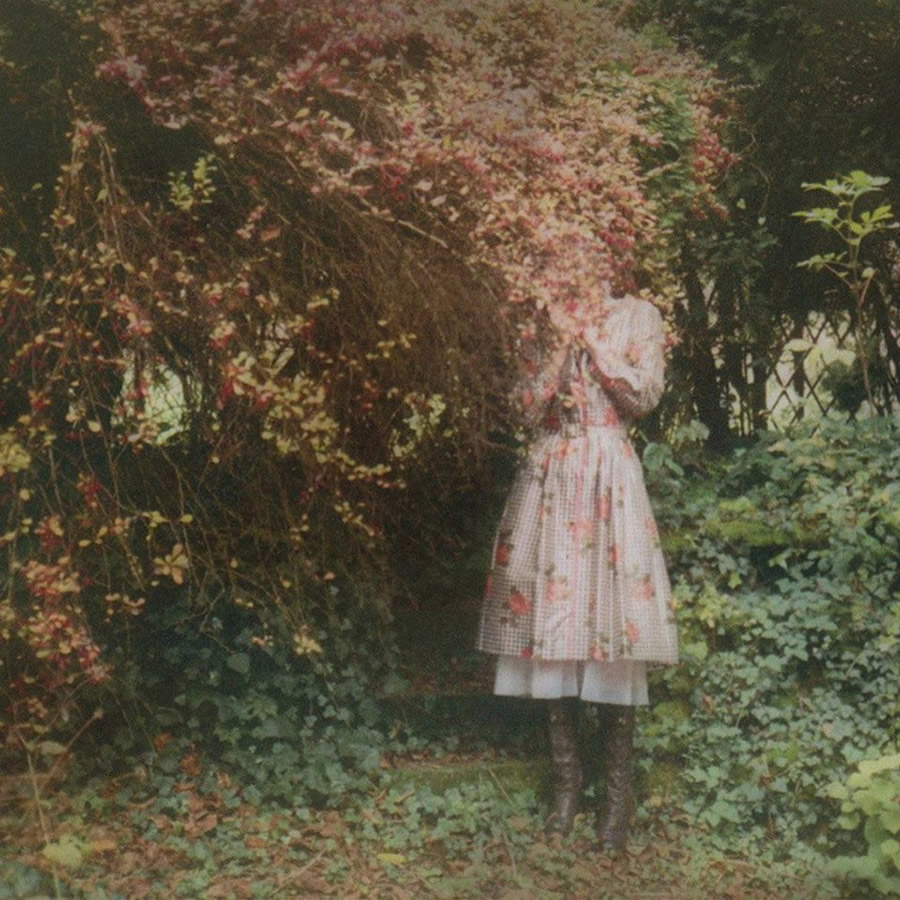 Tell us a little bit about yourself?
I'm a French Freelance Photographer and Illustrator, based in Nancy, a city in North-Eastern France.
What first drew you to photography—and how did you discover it?
I became really interested in photography for some years.. For about four years now… Previously, I devoted myself in drawing and illustration, but I felt the need to explore new forms of expression.
Photography was an obvious choice, as a natural continuation of my pictorial work, and more especially film photography. I find back in this discipline the pleasures of composition, observation, concentration and calmness. To familiarize myself with shooting, I started to take pictures with a digital camera, but then film photography brought me closer to the colours and grain searched for creating timeless atmospheres.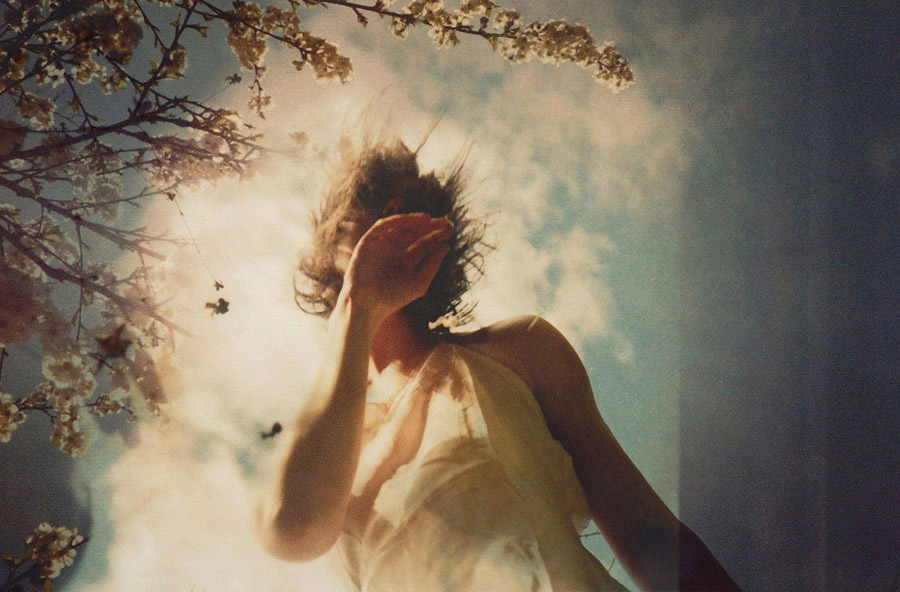 How would you describe your photographic vision? What kind of feel do you try and create in your photos?
I look for beauty in the details… I could describe my images as poetic thoughts… I like to create intimate atmospheres, like nostalgic memories suspended in time…
In my pictures, I also speak about solitude, freedom, the fragile line between inner world and outer world… And of course, my great love of nature. I'm really interested in our relationship with our environment. My pictures often show people lost in a "middle of nowhere" place, in a state of hypnosis, daydreaming or contemplation… Scenery and individuals are for me equally significant to tell a story.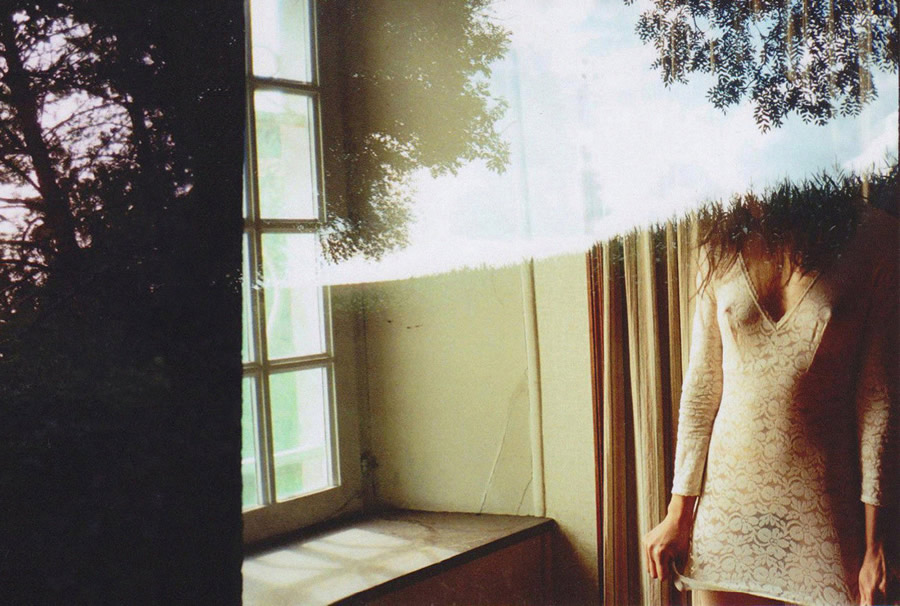 What role does nature play in your photography?
Nature is omnipresent in my work … It is a indisociable part of my life. Even in urban areas, I need to find a plant life, a palpable and reassuring sign of this omnipresence of nature. I never asked myself the question to integrate or not natural settings to my photos.
It was obvious. Nature brings us back to our instincts, it reconnects us to our animal and human part, the innate freedom and bliss that should be the essential nature of each one of us. In my work, I try more and more to get close to this authenticity.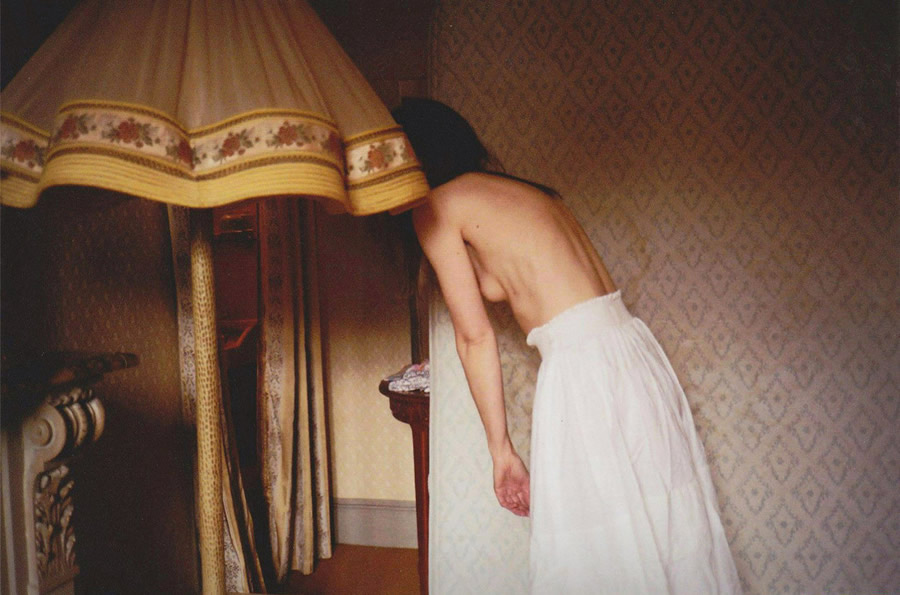 Your work is very creative. Where do you get your ideas and inspiration from?
I draw my inspiration from every thing around me… I constantly observe what is happening around me as a potential scene to capture. A place, a light, a few words in a book, a pretty dress, a gesture, a few musical notes… I finally have a passion for "little nothings".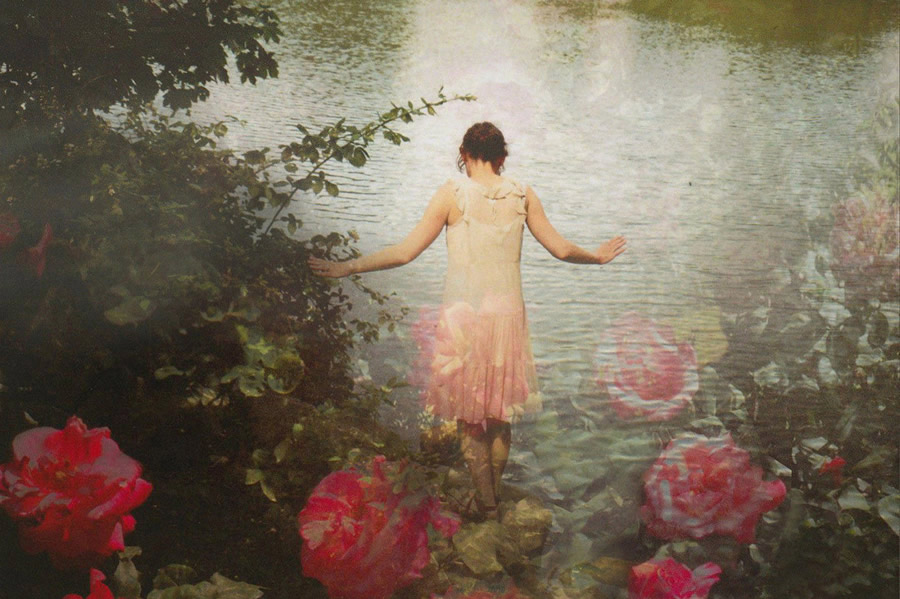 What cameras / lenses do you use and why?
I mainly use 35mm old cameras, and more rarely 120mm or instant cameras. To quote two of my favorite tools, I love working with a Zenit-b camera with a Helios 44 objective, or a Nikon F with a wide-angle objective: these are beautiful objects, and I feel a real pleasure to use them. But I do not hesitate to also work with some autofocus cheap cameras. All have their own characteristics depending on the desired result.
Your favorite photographers?
There are so many great photographers that it would be hard to name just a few:
Francesca Woodman
Ralph Eugene Meatyard
Sarah Moon, Diane Arbus
Garry Winogrand
Henri Cartier-Bresson
David Hamilton
Ellen Rogers
But also many of the new generation that I discovered on Flickr or on social networks.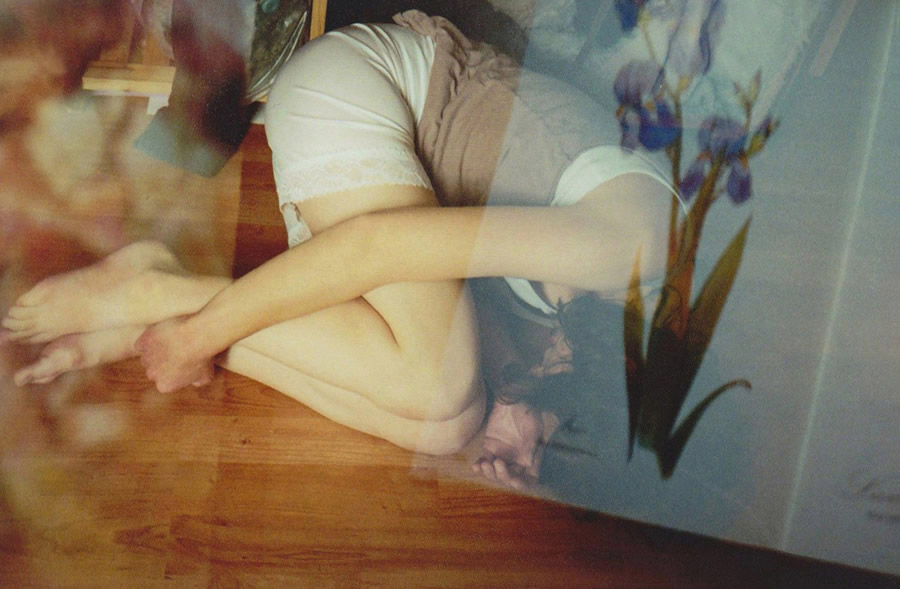 You have any favorite books on photography?
I can't talk about one book in particular. But on practice, I have a great old book from 1971, a true goldmine for who loves the old 35mm cameras. For sharing visions about this art, I've recently read a lovely little book named "Le Goût de la Photo", that is filled with stories of famous photographers and thoughts on photography by writers, philosophers, filmmakers.
Your favorite photography quote?
"A photograph is a secret about a secret. The more it tells you the less you know." ~Diane Arbus
Any final thoughts for our readers?
I will close with better words than mine… Arnaud Claass, theorist of photography wrote: "Rather than hunt the "meaning" of the world, the role of photography is to deal with its wonderful incomprehensibility…"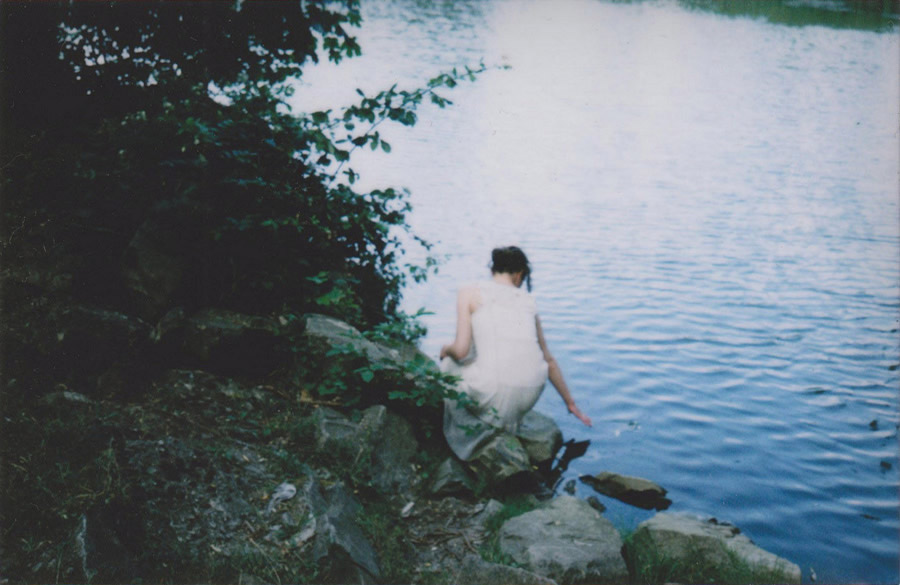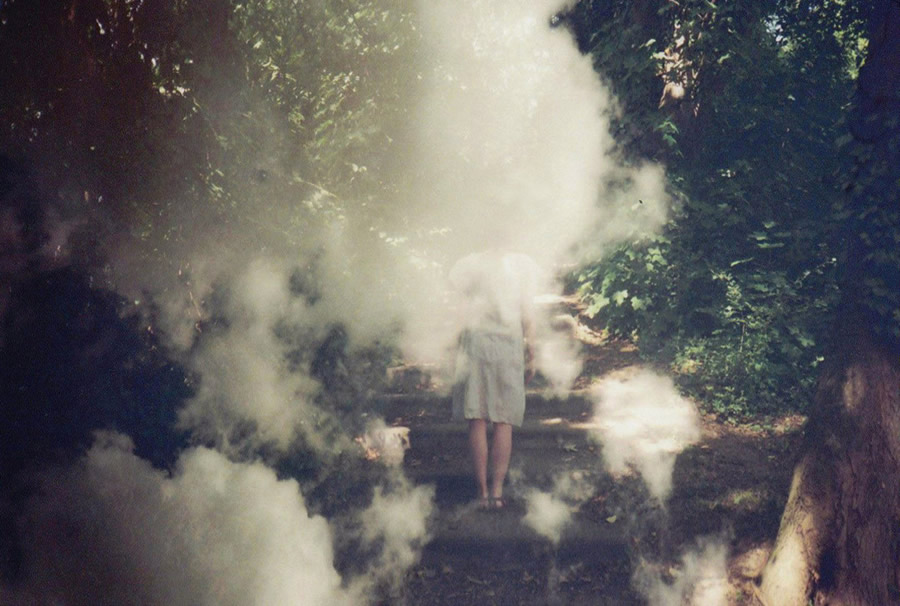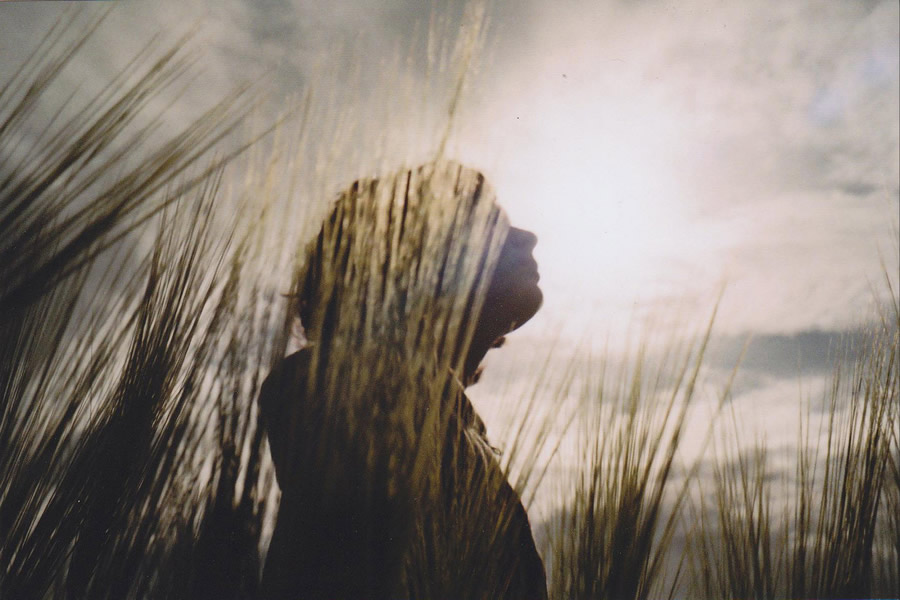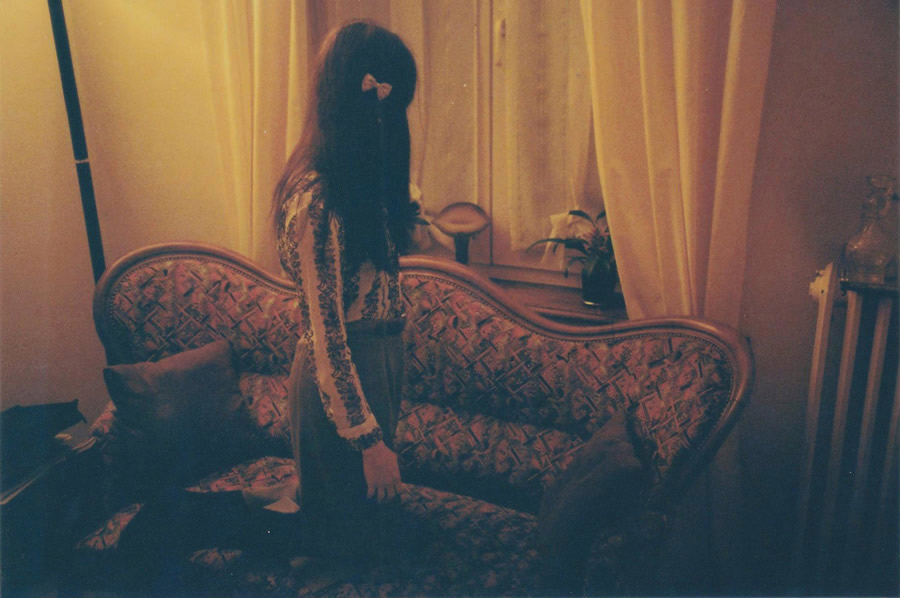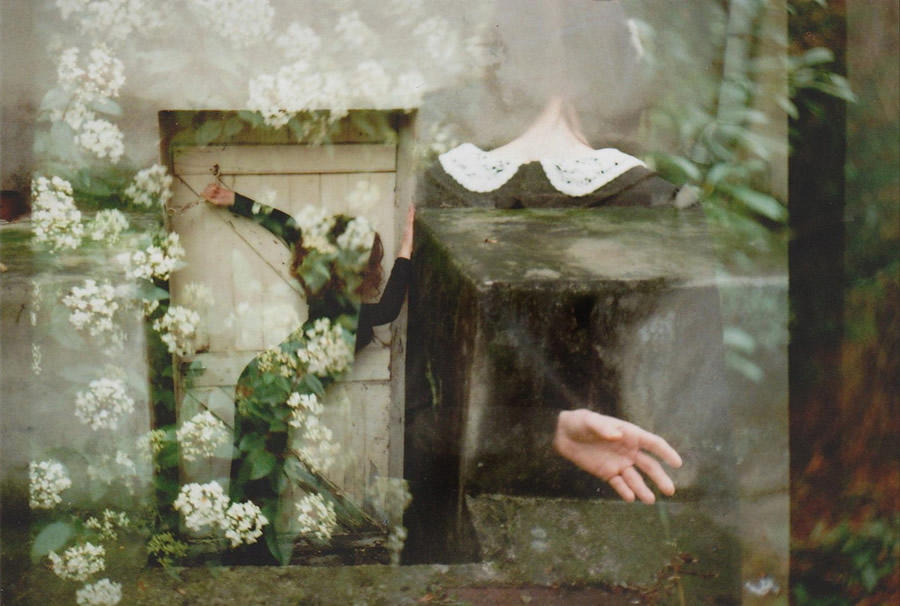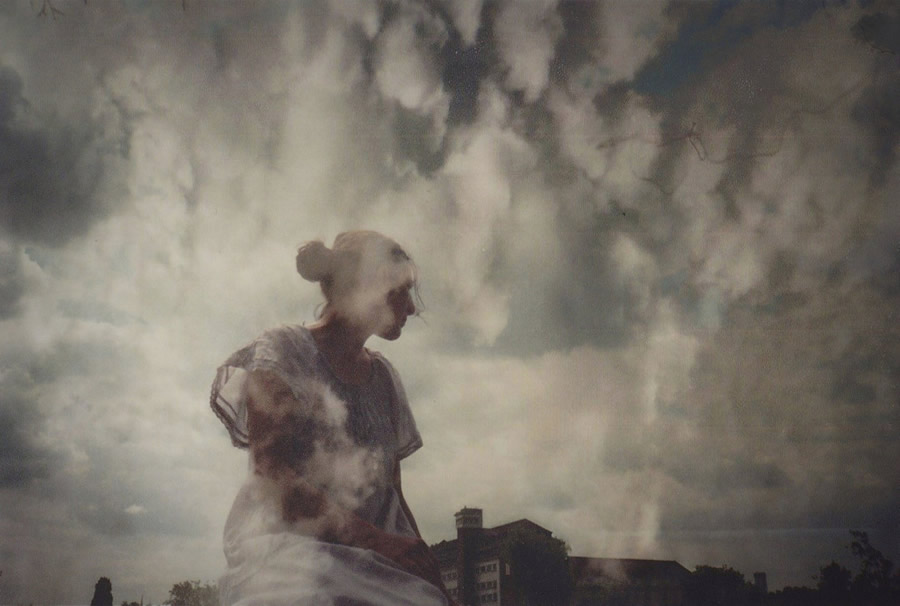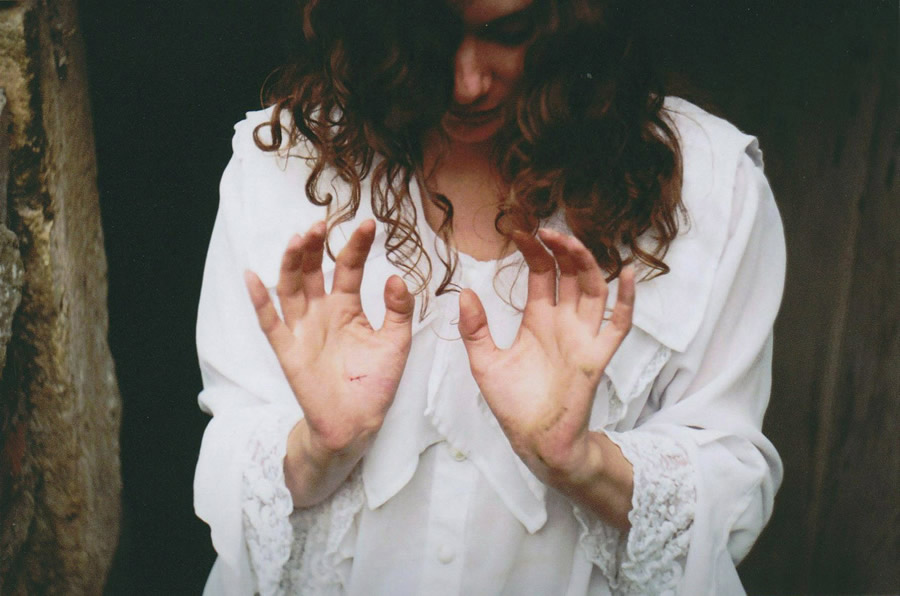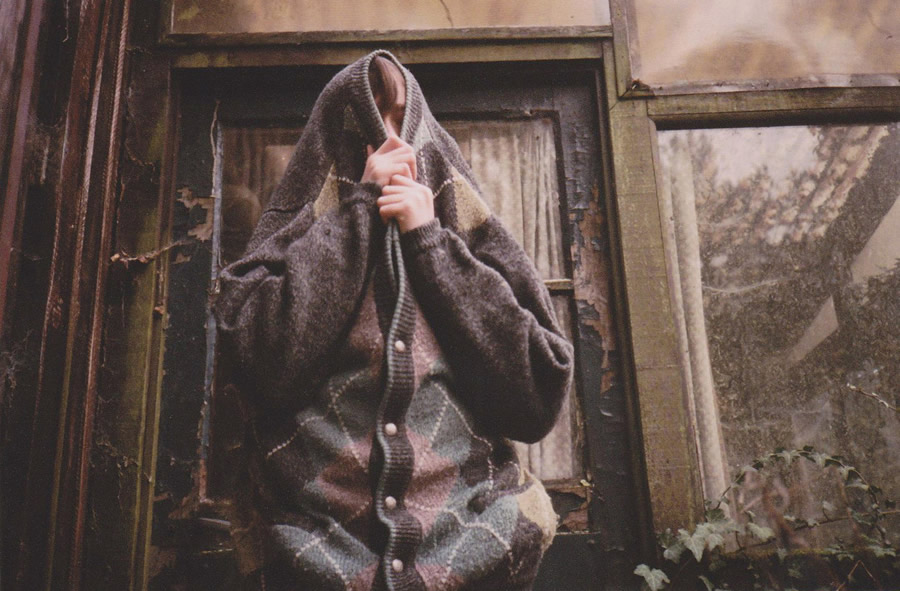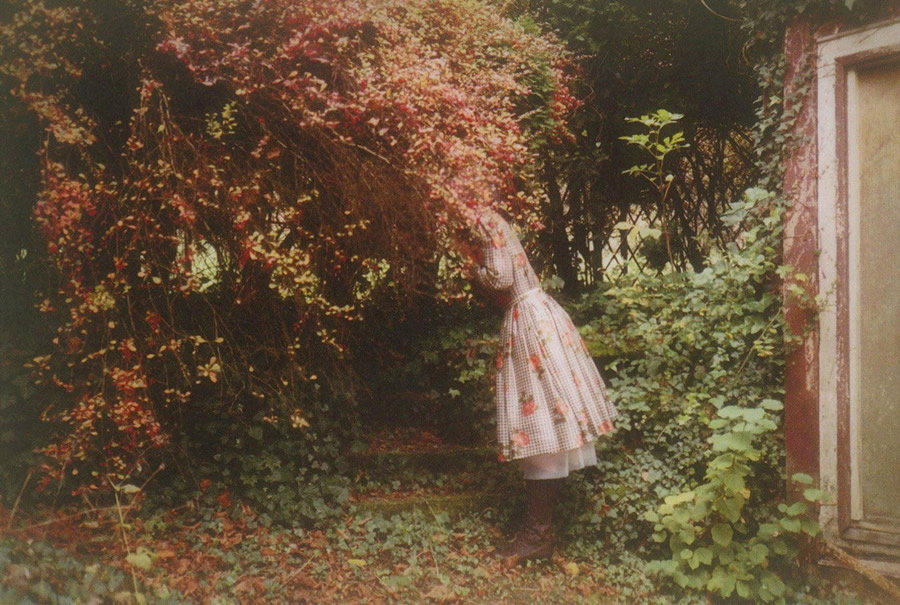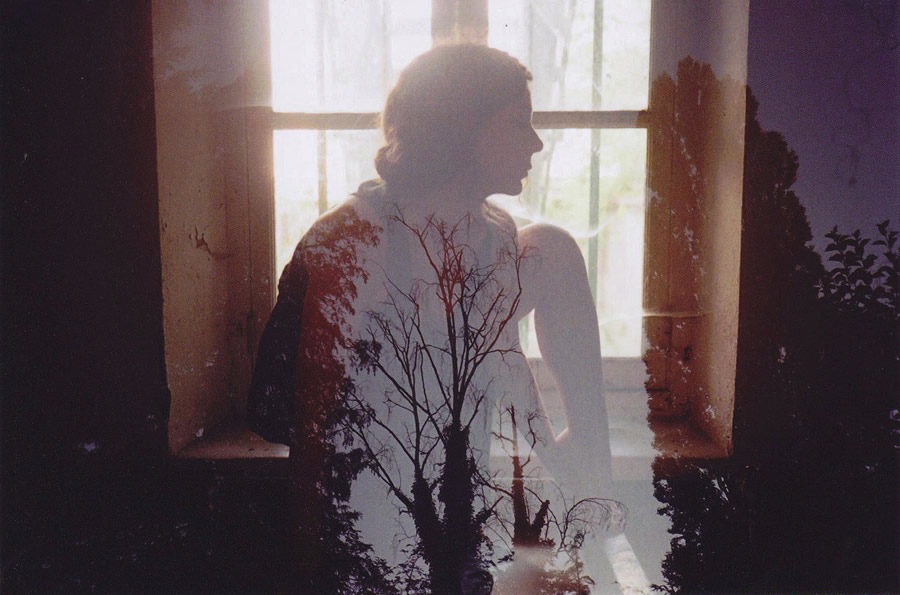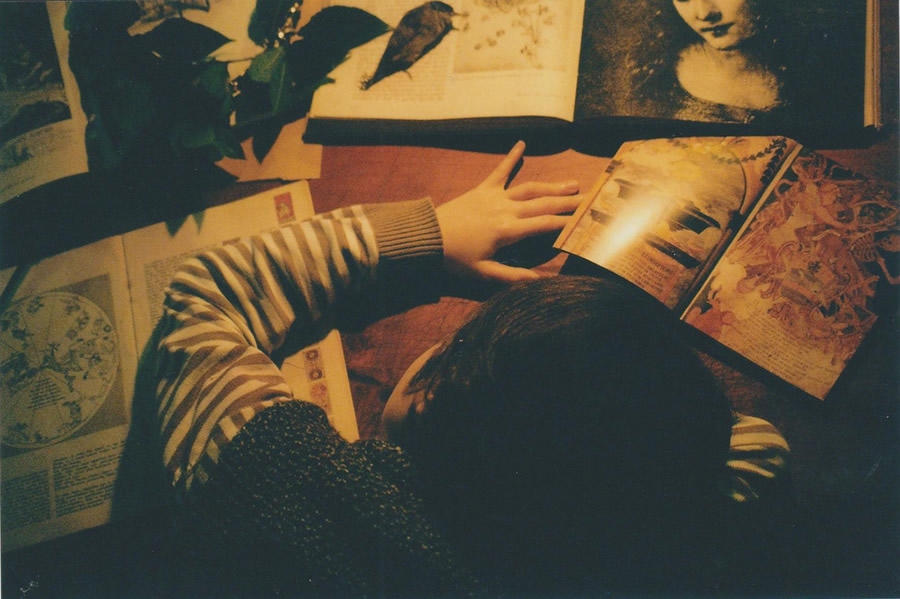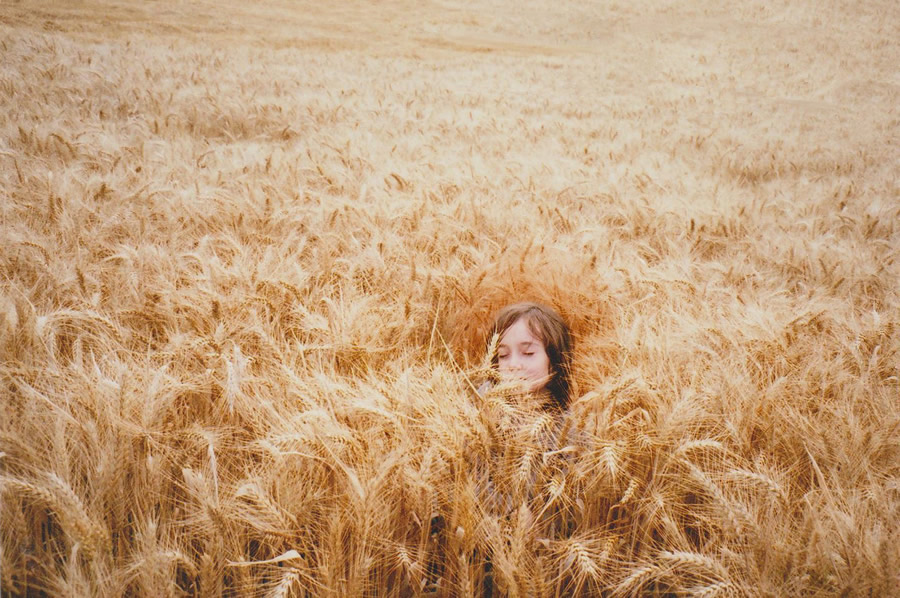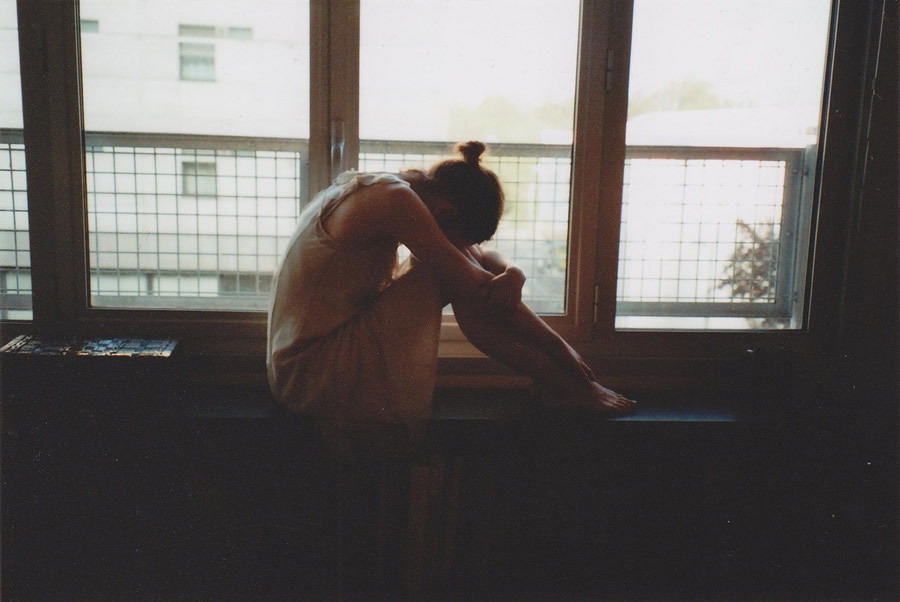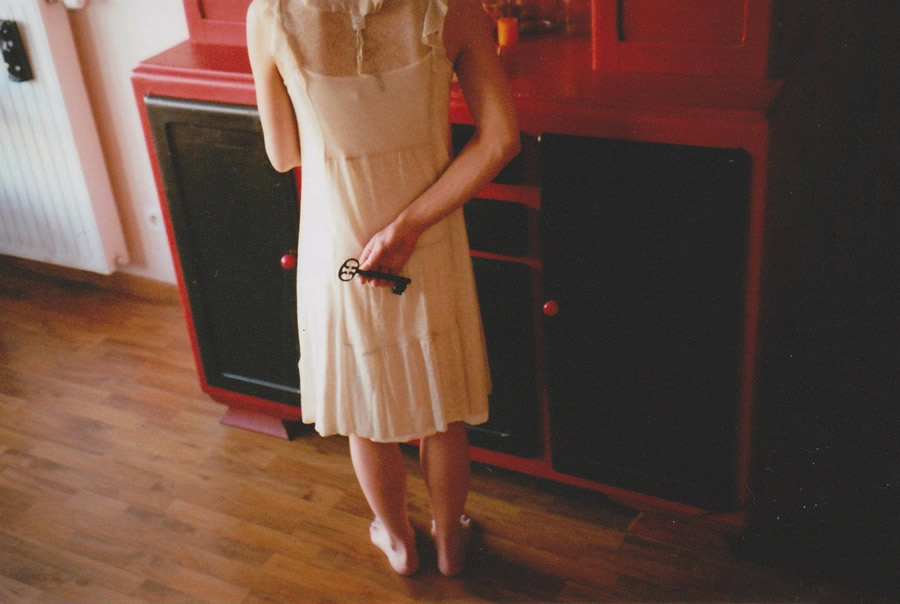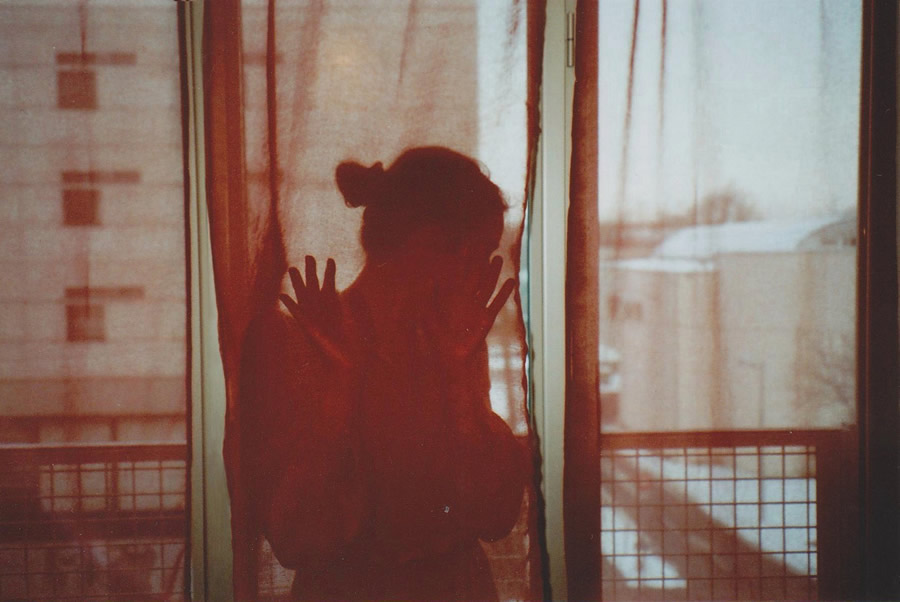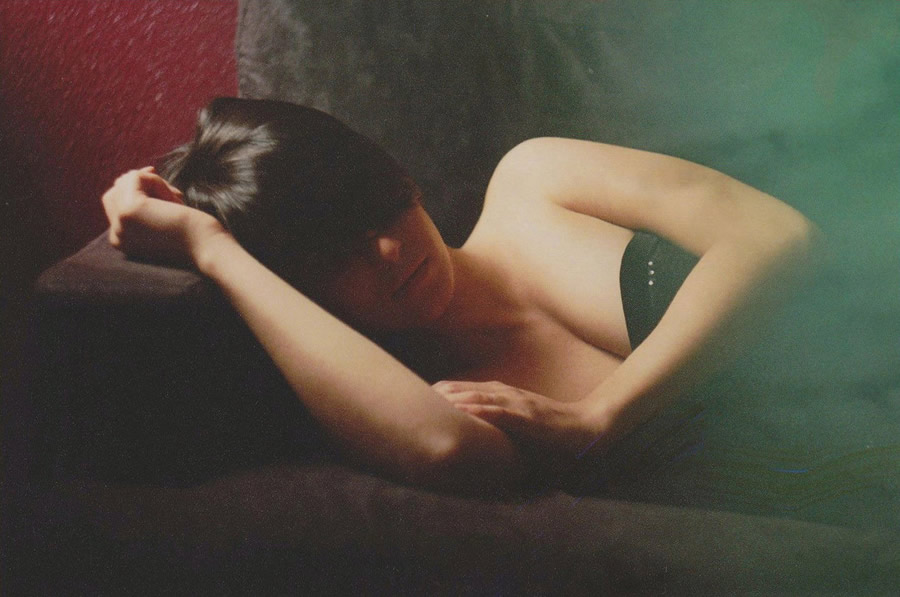 You can find Sophie Fontaine on the Web:
Copyrights:
All the pictures in this post are copyrighted to Sophie Fontaine. Their reproduction, even in part, is forbidden without the explicit approval of the rightful owners.