For a few months of the year, a large number of Siberian seagulls migrate to various parts of India. One of them is Yamuna Ghat in Delhi. The birds start coming in here in November and move out till mid-March. Over the years the Yamuna Ghat has become a point of attraction for photographers and nonphotographers alike. People come in large numbers to take photos and to feed birds. This has created a seasonal business opportunity for the people living by the Ghat. There are mainly two ways they earn, by giving boat tours to visitors and by selling the bird food to people who come to feed them.
Surprisingly, the food the gulls love to eat here is "Namkeen", a fried Indian snack. A boat with a few large packets of namkeen goes in the river and then with one shout of "aaoo", the gulls come rushing from all directions and a cacophony reverberates. This gets us photographers many photo opportunities. And this cycle repeats with every new packet of namkeen. This goes on all morning until the birds are well fed and the rest.
This photo story shows some of the interesting morning activities at the Yamuna Ghat during the migratory season.
#1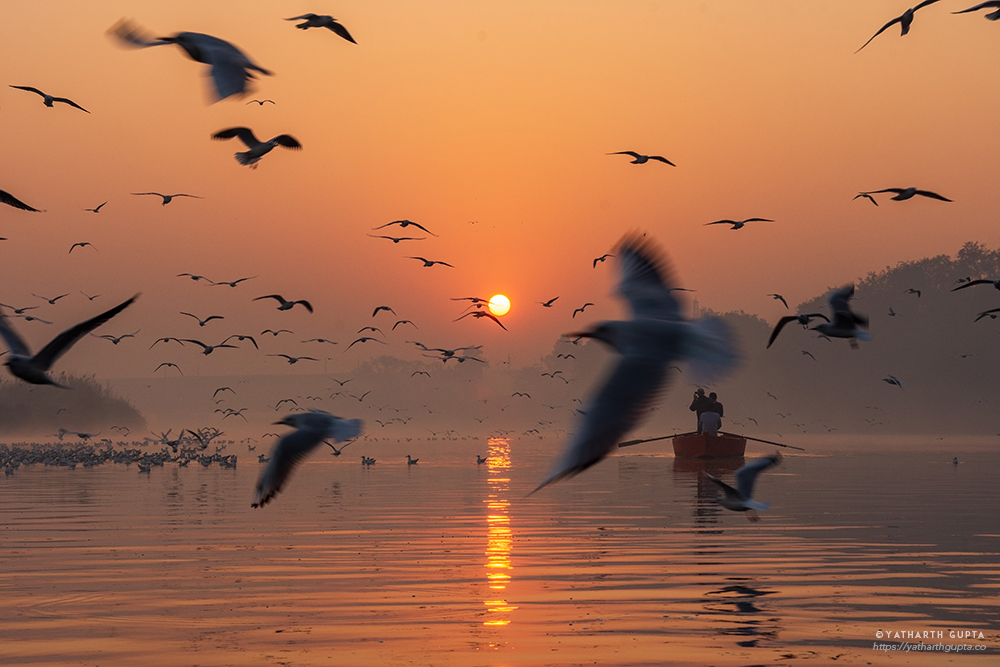 #2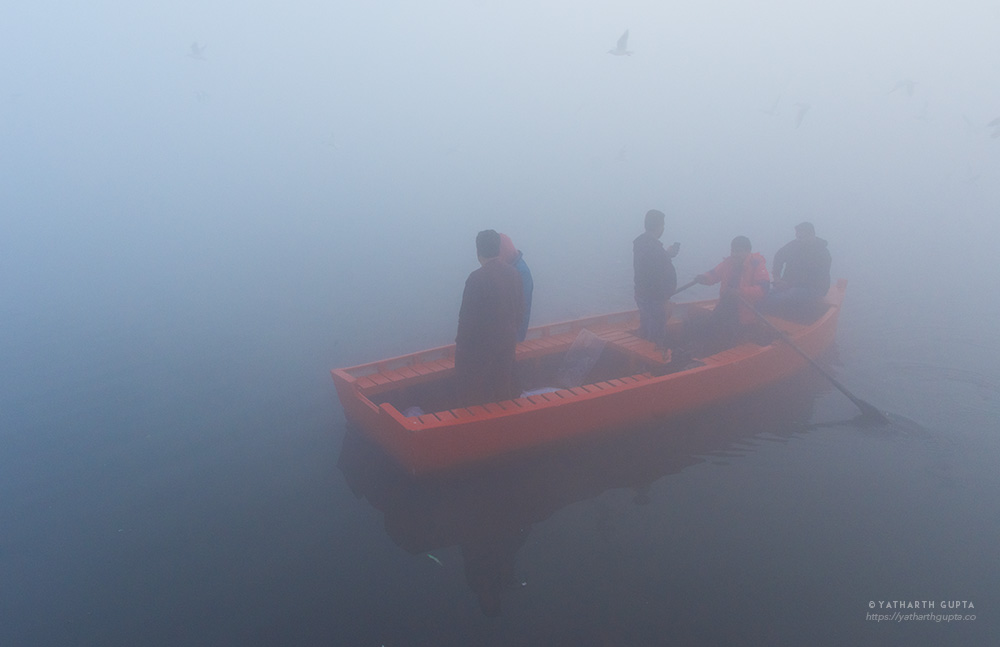 #3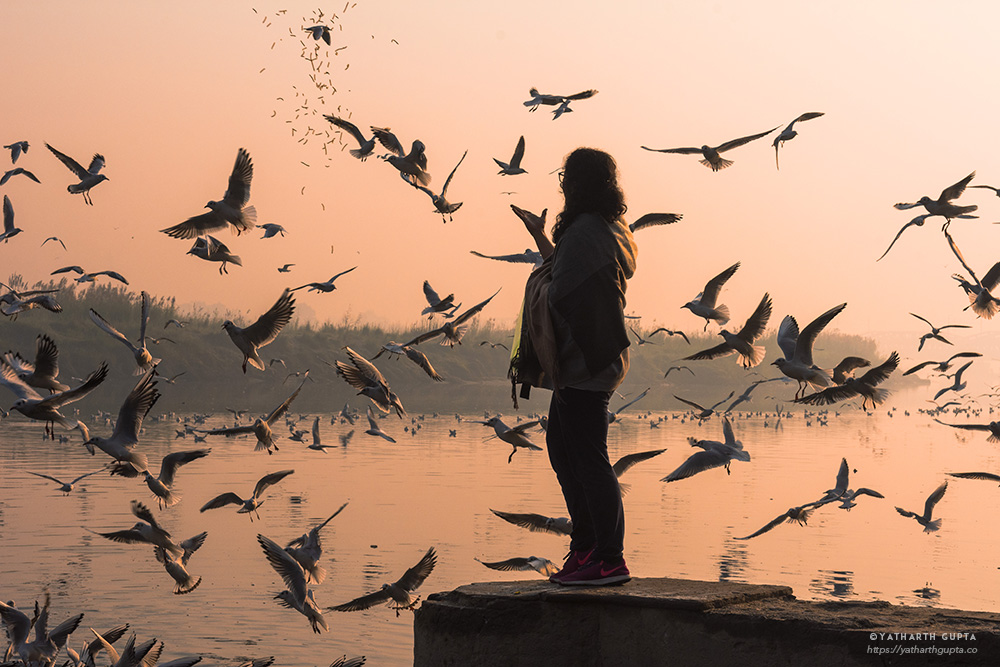 #4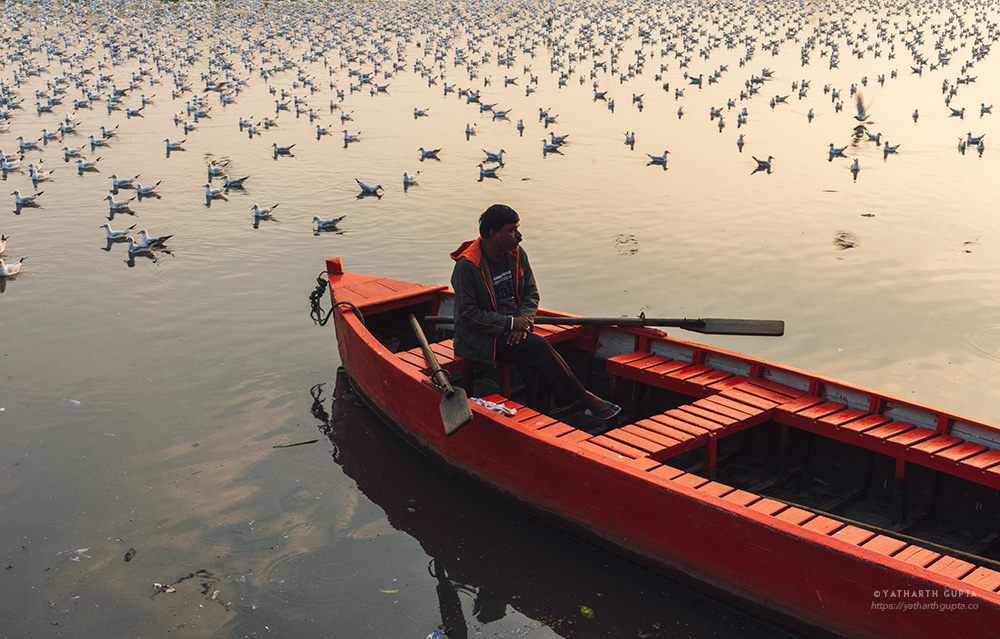 #5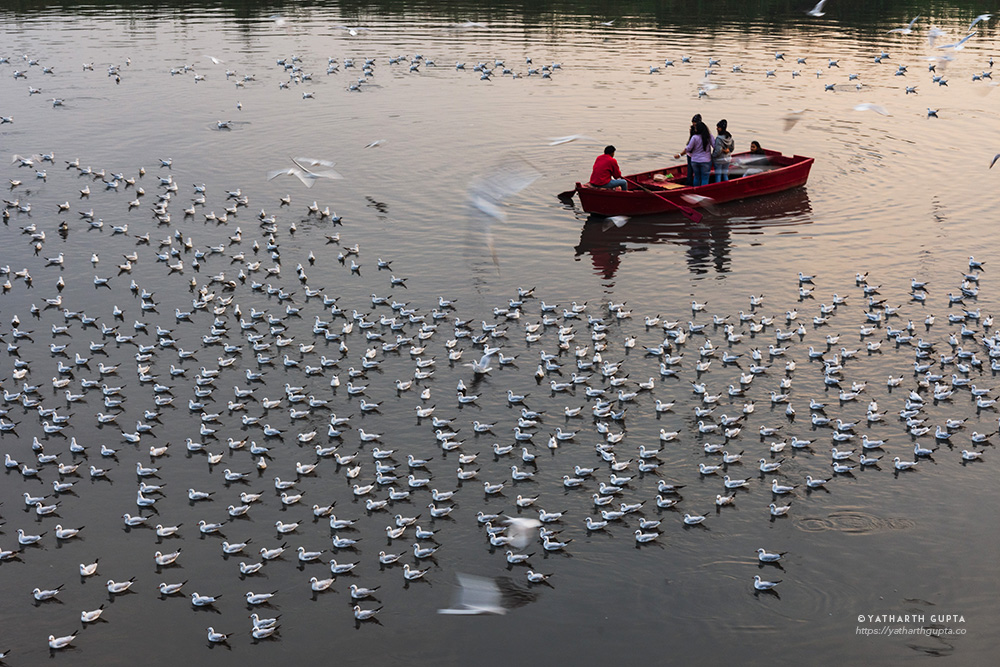 #6

#7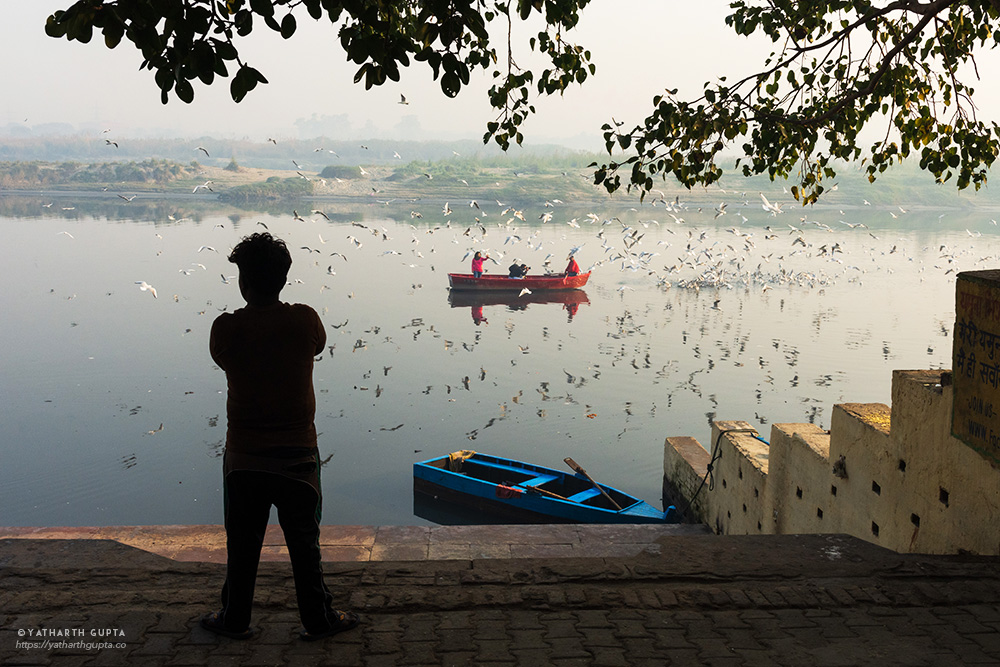 #8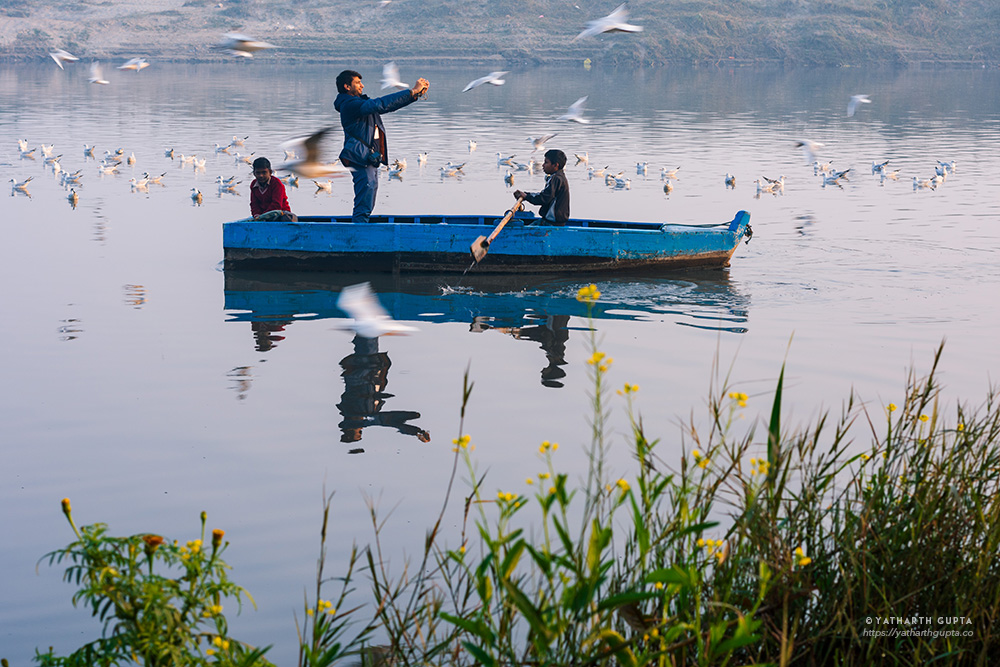 #9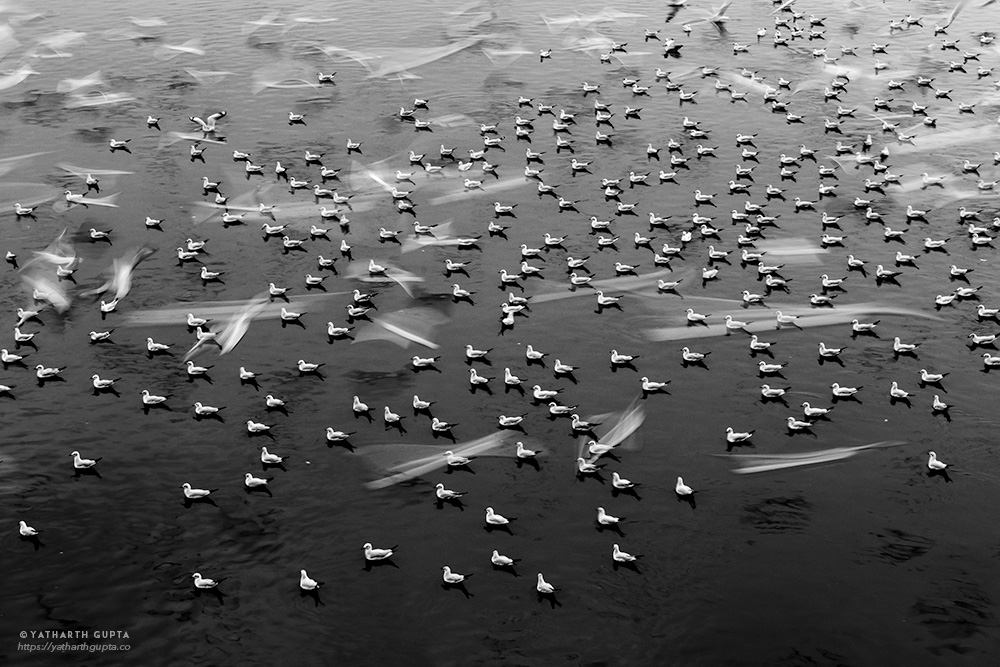 #10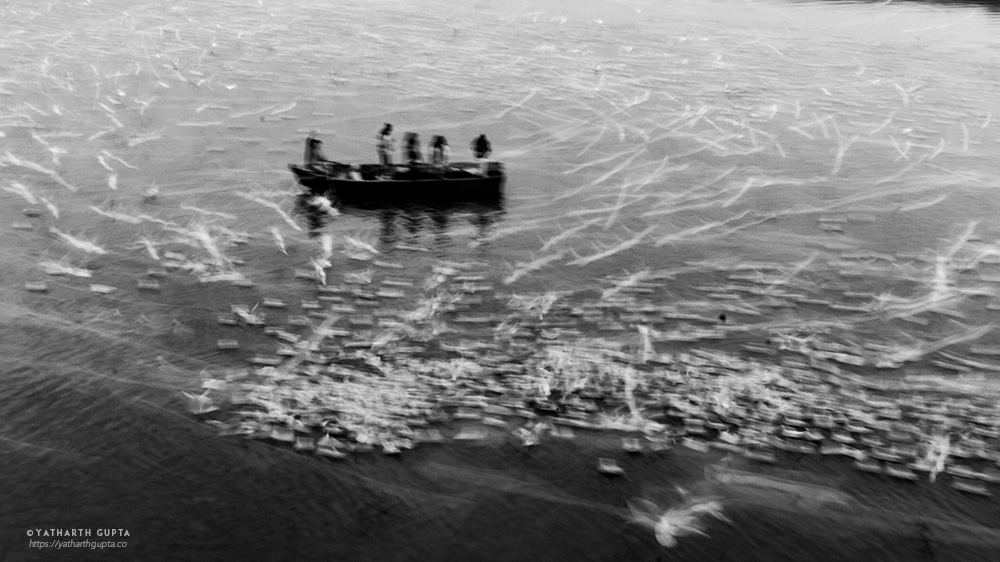 #11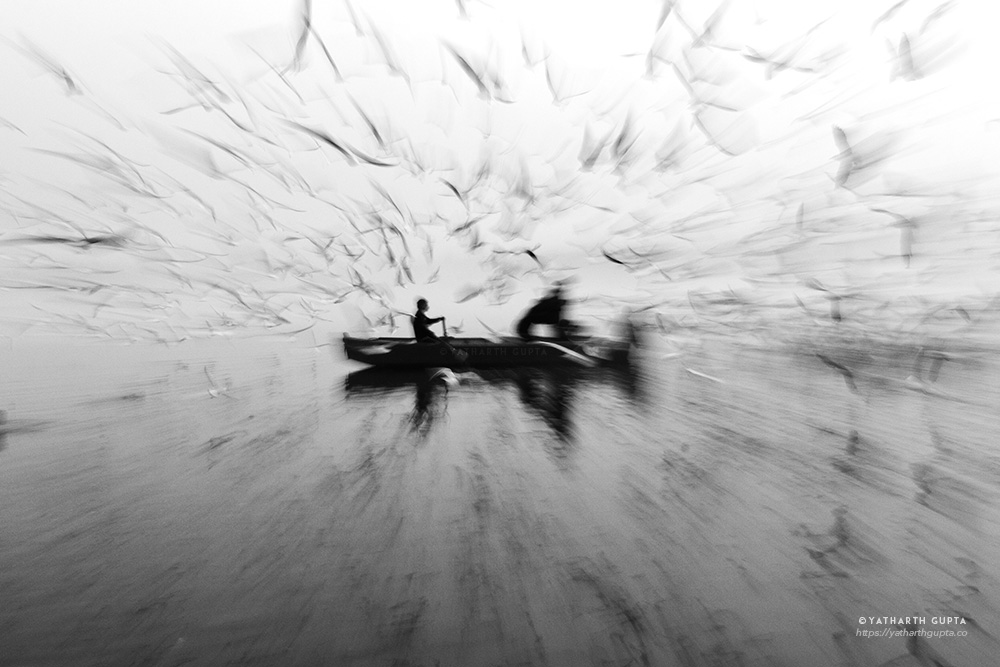 #12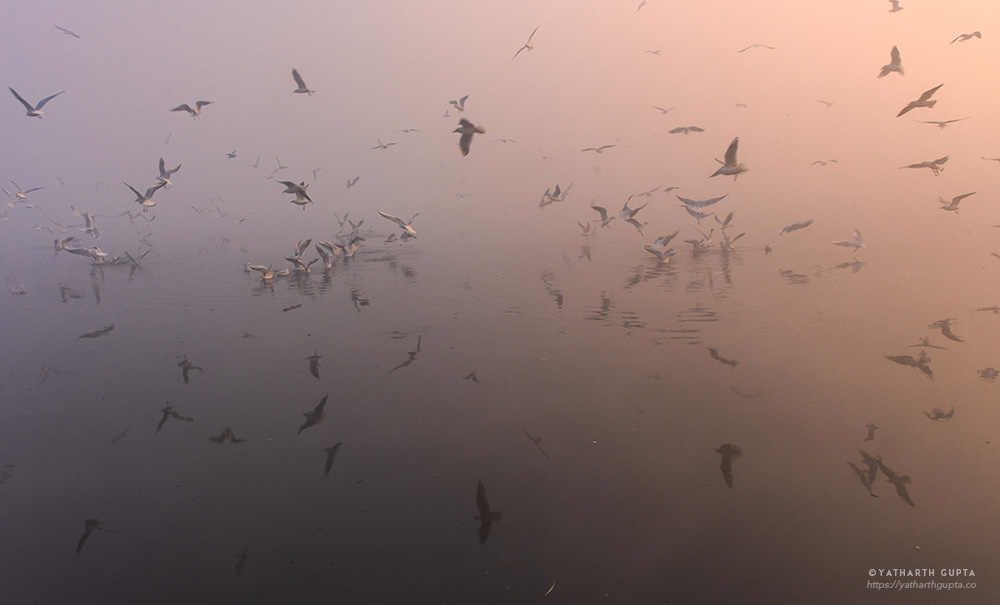 #13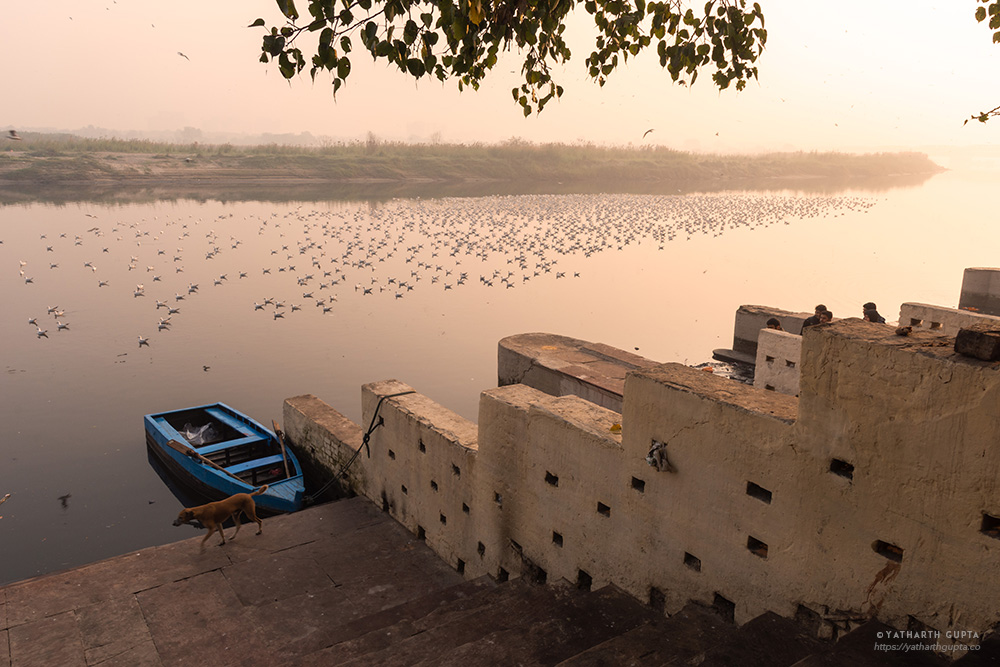 #14

#15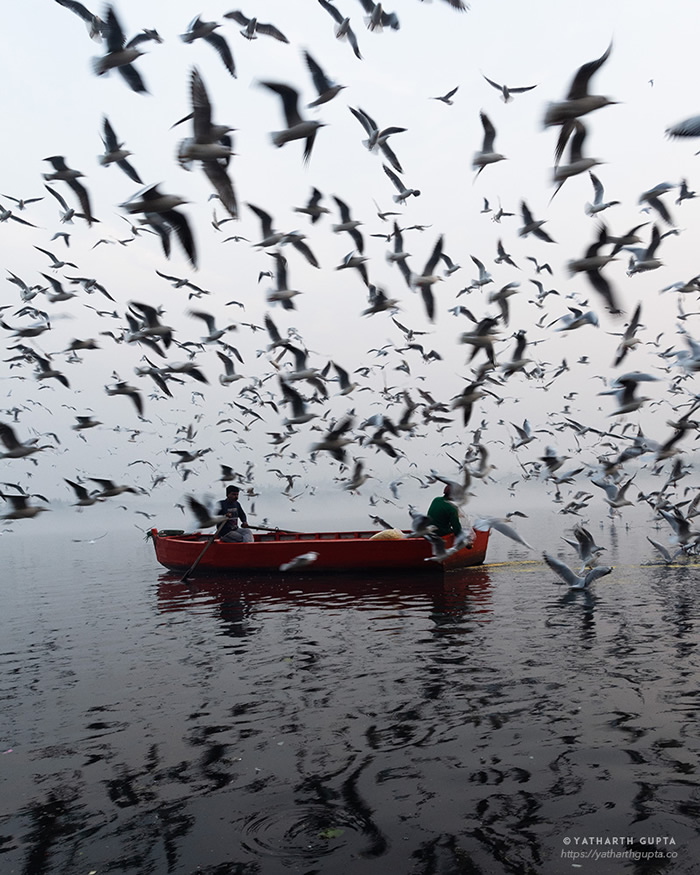 #16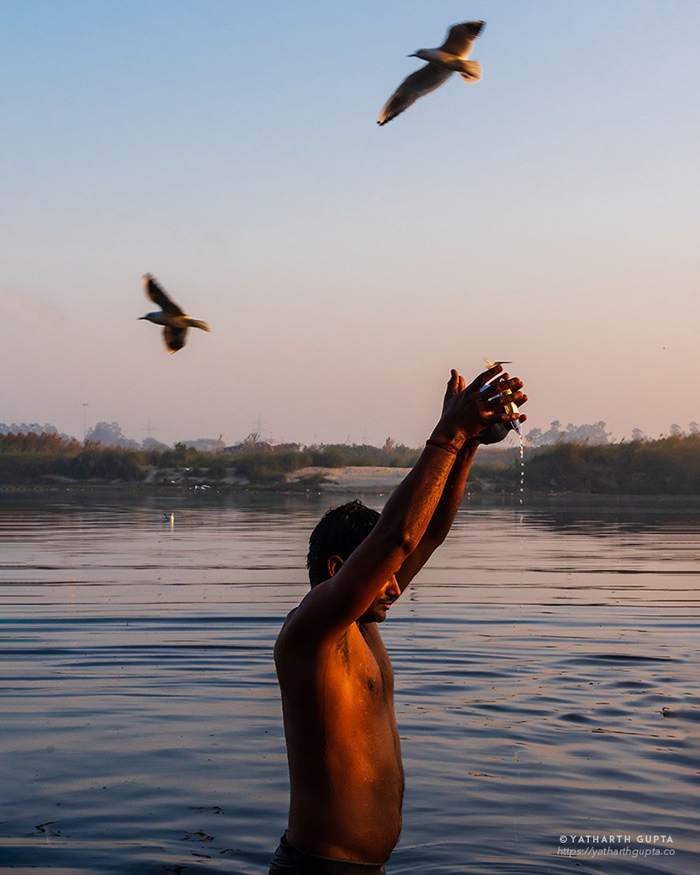 #17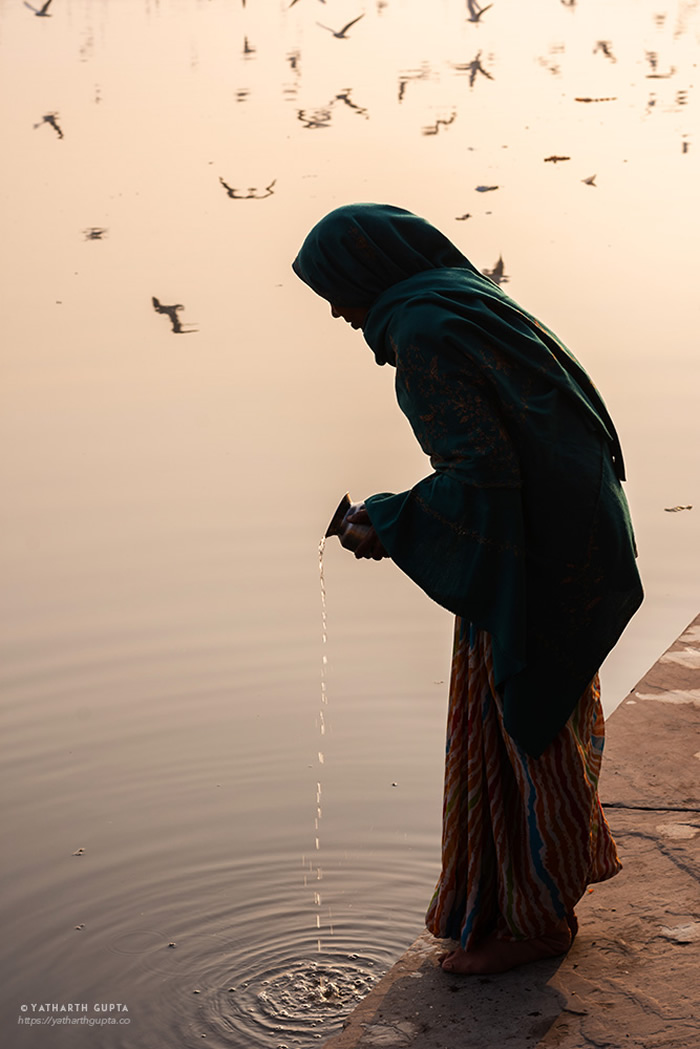 #18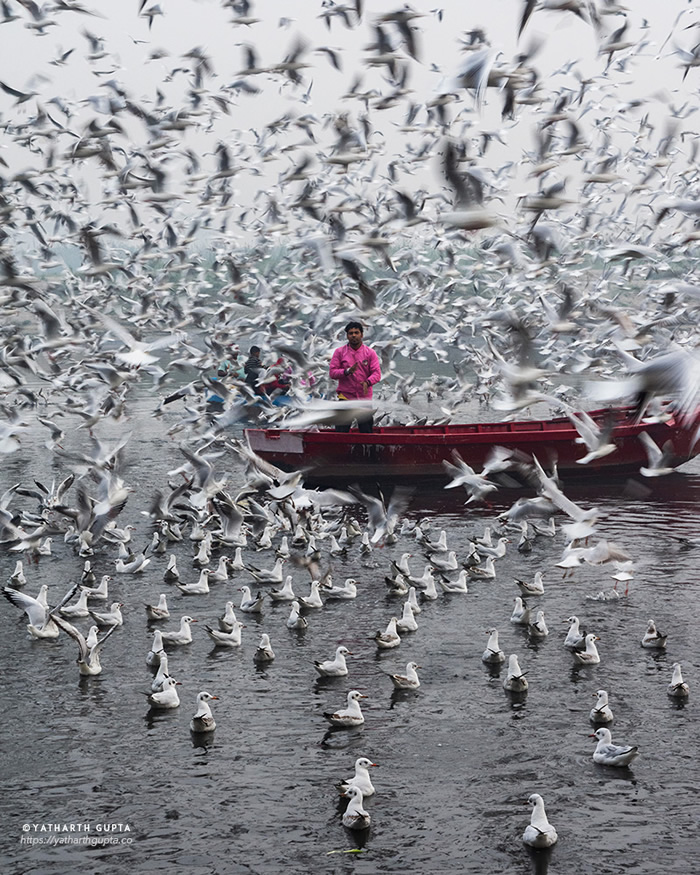 #19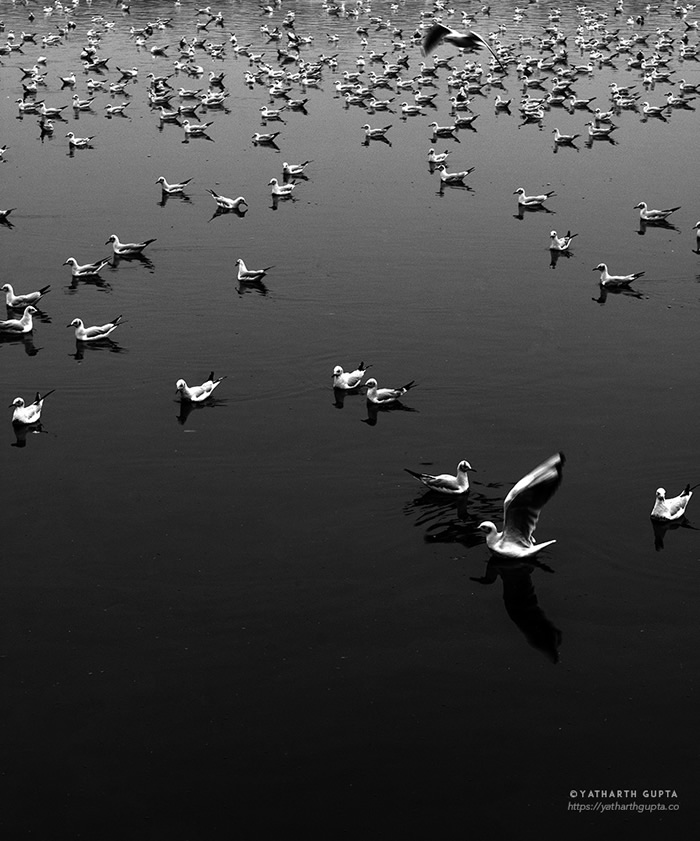 #20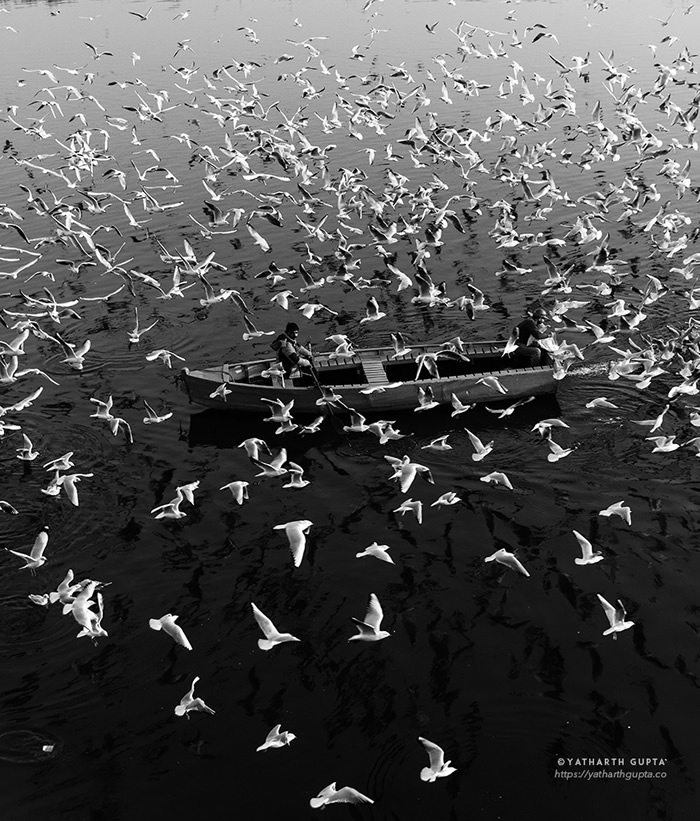 About Yatharth Gupta
I'm Yatharth Gupta, a freelance travel photographer, and blogger based in Delhi. After many years of work into the Investment Banking field, I decided to leave the job and give full time to my passion, photography, and travel. With my photography, I try to explore the surreal side of everyday reality.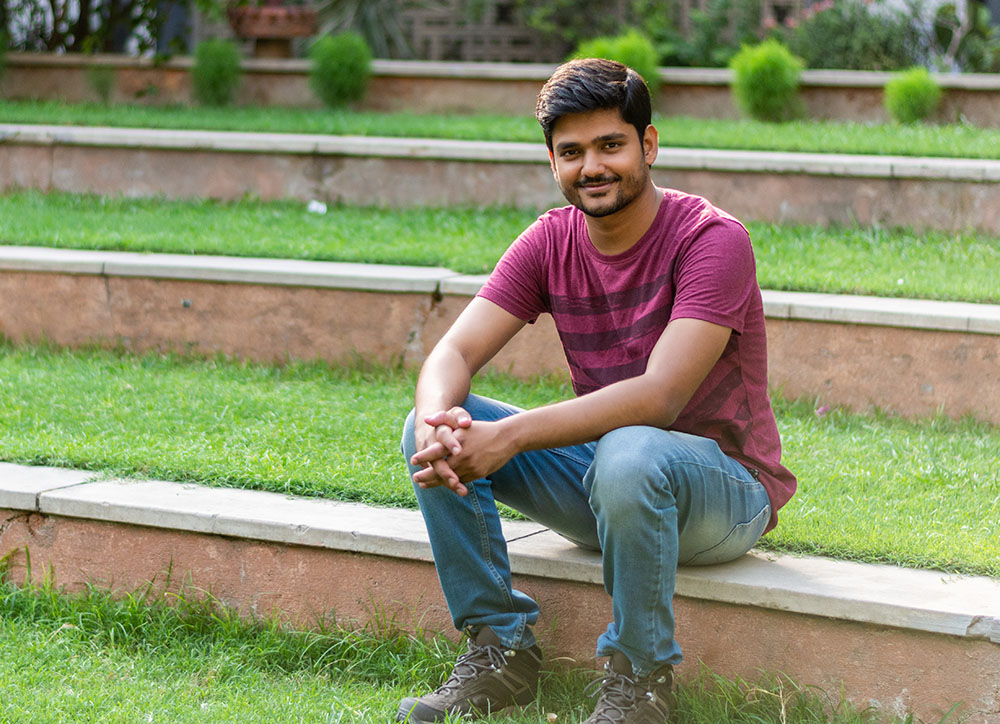 You can find Yatharth Gupta on the Web :
Copyrights:
All the pictures in this post are copyrighted Yatharth Gupta. Their reproduction, even in part, is forbidden without the explicit approval of the rightful owners.