Dev Deepavali is celebrated on the occasion of Kartik Poornima when the Ghats of Varanasi come alive with thousands of Diyas (earthen lamps). Dev Deepavali, celebrated on the fifteenth day of Diwali, is a tribute to river Ganga by the people of Varanasi. Dev Deepavali is held on the full moon day in the month of Kartik (also known as Kartik Purnima) and is observed with great fanfare and feasts. It is believed that on the day of Dev Deepavali, the Gods descend on Earth.
On the eve of Kartik Purnima, the number of pilgrims begins to increase manifolds and most of the pilgrims camp by the riverside. In the evening, pilgrims and local people decorate the entire riverbank with tiny earthen lamps ('Diya'). These lamps are lit as a mark of welcome to the Gods as they descend on earth. The little sparks of fire flicker elegantly and is a wonderful sight to watch. The 'Ganga-Aarti' is an important event in the evening. Almost all Ghats organize their own ceremony. Huge lamps are set ablaze and the priest holds forth the lamp as the multitude chants the hymns.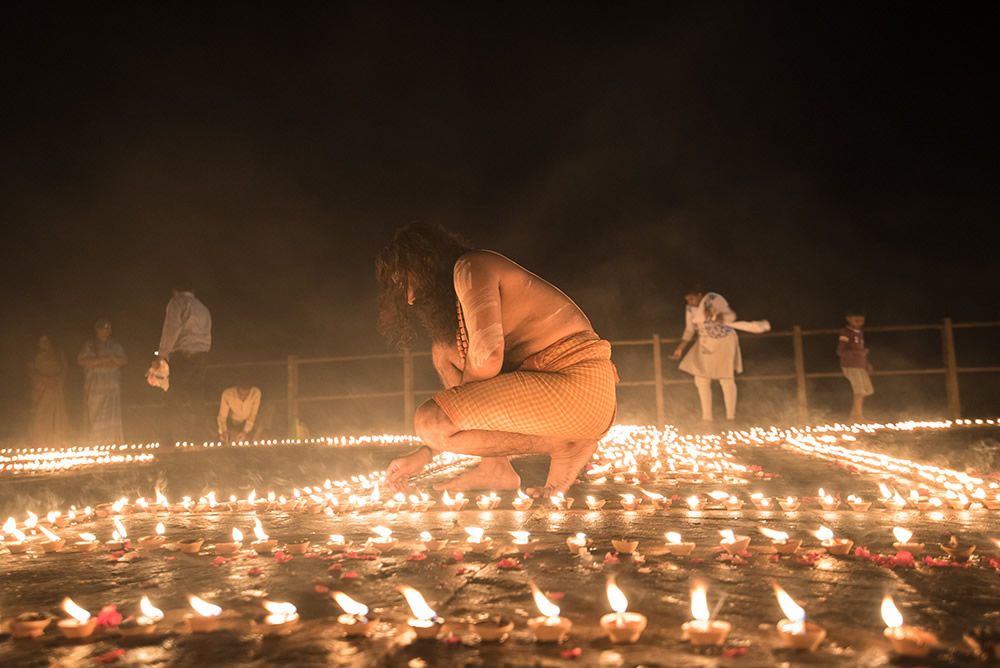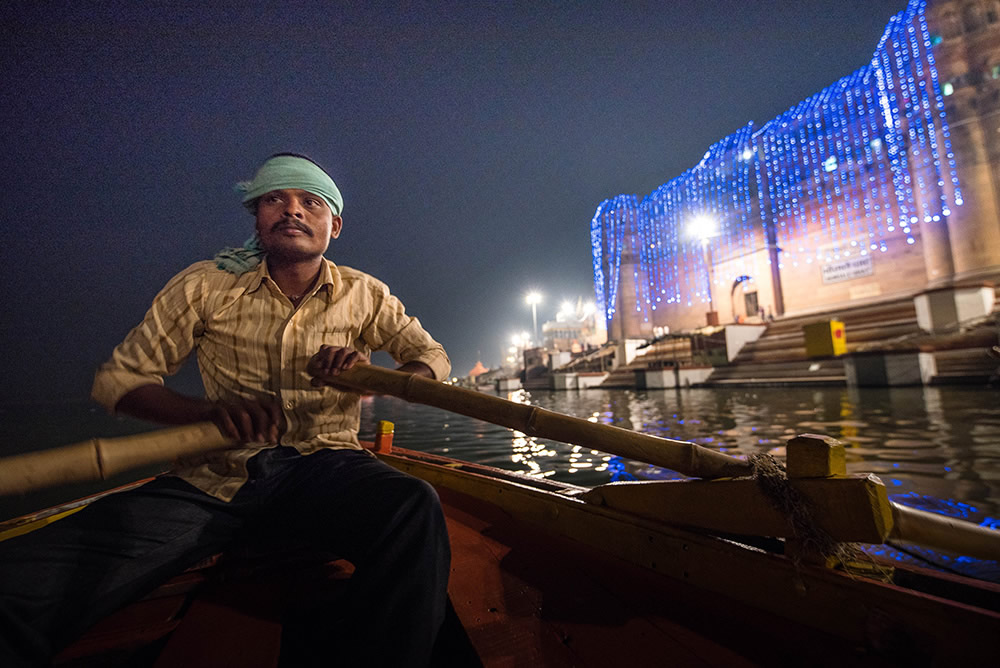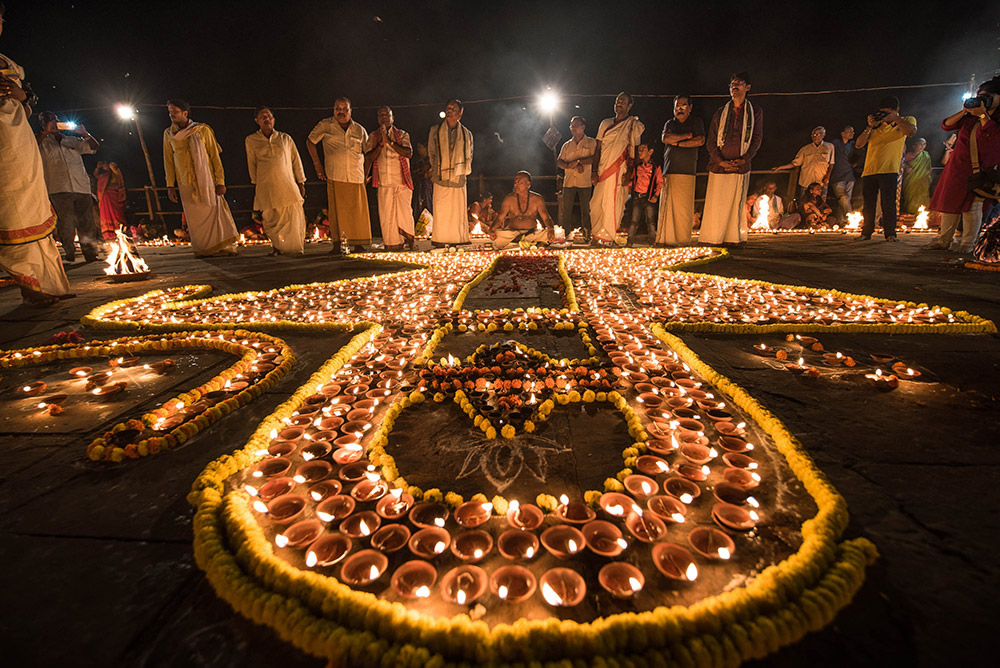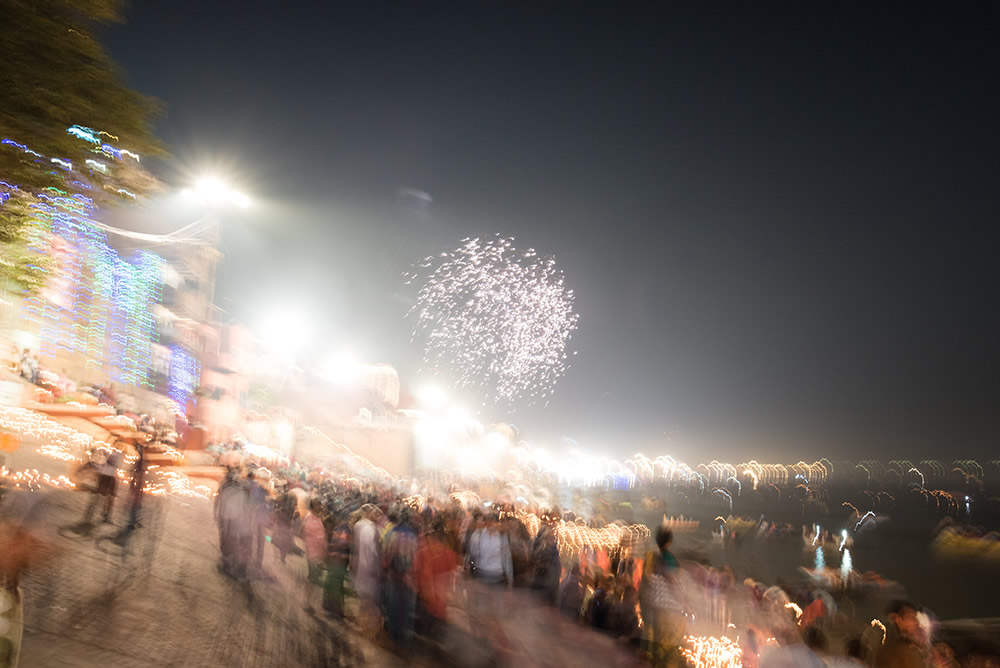 About Shreenivas Yenni
My name is Shreenivas Yenni, I am from Gangavathi, Karnataka working as a Junior Engineer in Karnataka Power Sector (KPTCL). Photography has been my world of wonder since my early years. Most of all I adore taking photos of people, culture activities around me. I always believe "It is more important to click with people than to click the shutter."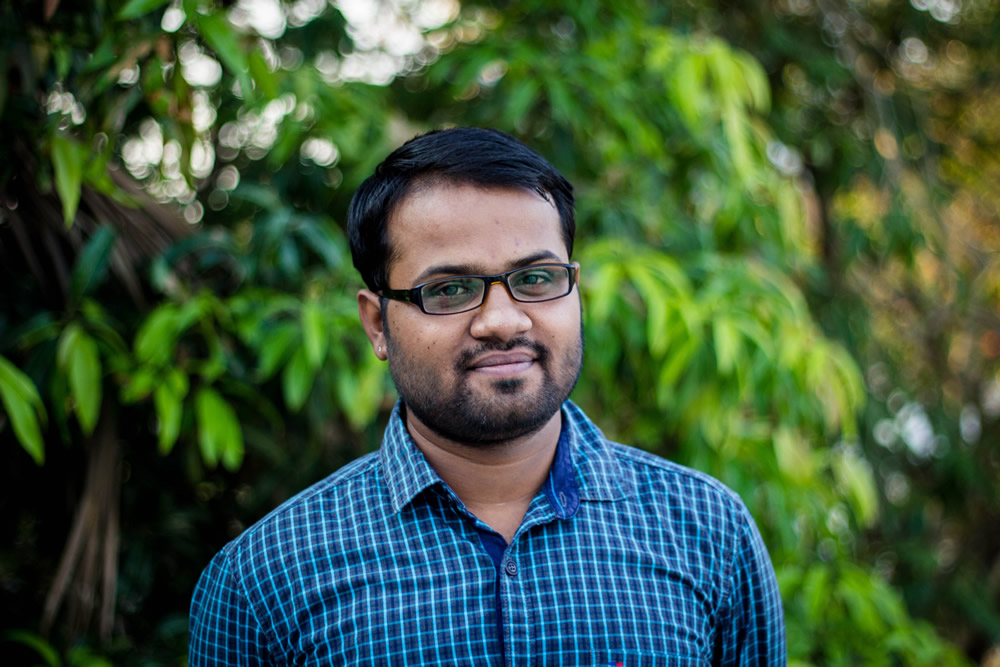 You can find Shreenivas Yenni on the Web :
Copyrights:
All the pictures in this post are copyrighted to Shreenivas Yenni. Their reproduction, even in part, is forbidden without the explicit approval of the rightful owners.