The sadhus of India are seekers of enlightenment. Detaching themselves from their possessions and families, these spiritual nomads travel across the country – their aim, to connect with a higher consciousness.
Asceticism, meditation, yoga, traveling to holy places, going up into the Himalayas, and consuming 'charas' are some of their portals to a higher plane. Many sadhus are worshippers of the Hindu God Shiva—who has been portrayed in Hindu mythology as a smoker of charas. The use of this substance by sadhus may be seen as a practice akin to the taking of peyote by Native Americans to find God.
Sadhus often wear saffron robes, rudraksha prayer beads, and smear their foreheads with vermillion and ash. Vermilion is blood, fertility, life – ash is mortality: a powerful contradiction that can open the third eye of understanding.
Urban Sadhu is a story about a modern man in search of his higher truth. His seeking first manifests itself in a Bohemian lifestyle. He dons the garb of a city-bred artist-gypsy – but in this avatar, he still remains connected to society and is therefore unable to experience liberation. These initial explorations leave him with the feeling that something is still missing – and he eventually gravitates to the sadhu life to fill the void within.
The changes in clothing, accessories, and demeanor of the Urban Sadhu during the course of the photo essay reflect his evolving lifestyle and journey. We see him in Bohemian cafés, in the company of regular people and on the fringes of a householder's life in the earlier part of the essay. Later on, we see him visiting a Shiva temple, consuming hashish, communing with nature, attempting to be one with the universe.
Towards the end, we sense that he has perhaps been able to come within touching distance of his own truth.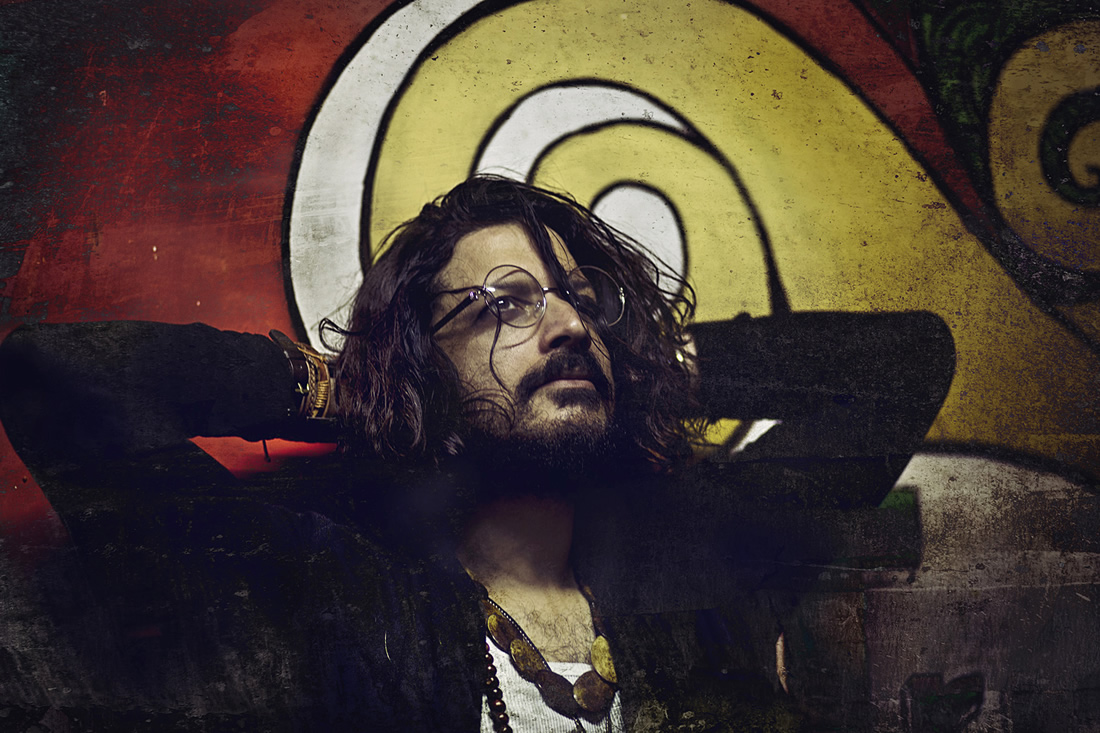 It started with the void:
The emptiness I felt within.
And yearned to fill.
Could I do so
by walking away from it all?
But to walk away
one must walk towards something.
Towards what? Awareness?
Awareness.
Misused word.
Abused word. Delete. Reset.
Simplify thoughts.
Clarify ideas.
I started again.
Redefined my journey
As a search for a place
where there is something
bigger than I, me, myself.
Wandering aimlessly
gave me an aim.
I felt compelled to raise
my chin, my knees,
my altitude.
Up in the mountains,
things seem clearer.
One's ego is dwarfed
by the scale of Nature.
You are infinitesimal.
But, could it be,
that you are also one
with the infinite?
Not greater, not lesser?
But which path to take?
Should I be a sadhu?
Meditate to liberate the self?
Look for the guru
with the right mantra?
Seek the echo of Om that vibrates
with the essential me?
Should I renounce
the worldly life?
Be a spiritual warrior?
An ascetic in search
of enlightenment?
Should I light up,
cry Bom Shiva,
as I vanish behind
a cloud of smoke?
Alter the mind?
Reach an understanding?
Am I capable of living
a life of austerity?
Do I need to?
Between epicureanism
and asceticism,
is there not a middle path to take?
To reach a place
where I may fill the void I feel?
Or at least realise
that the emptiness is imaginary?
That it is my fullness
that is real?
More questions than answers.
And yet,
a glimmer of understanding.
A shimmer of hope.
It breaks through
the clouds of my thoughts.
If but for a moment,
I spy the light. Within.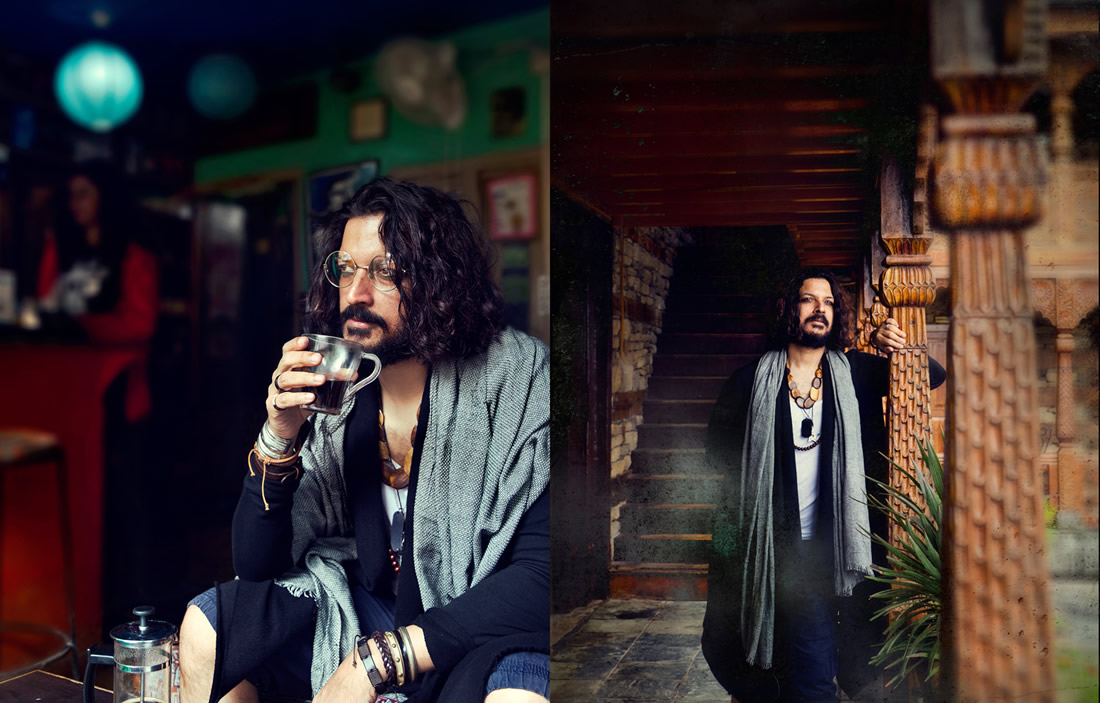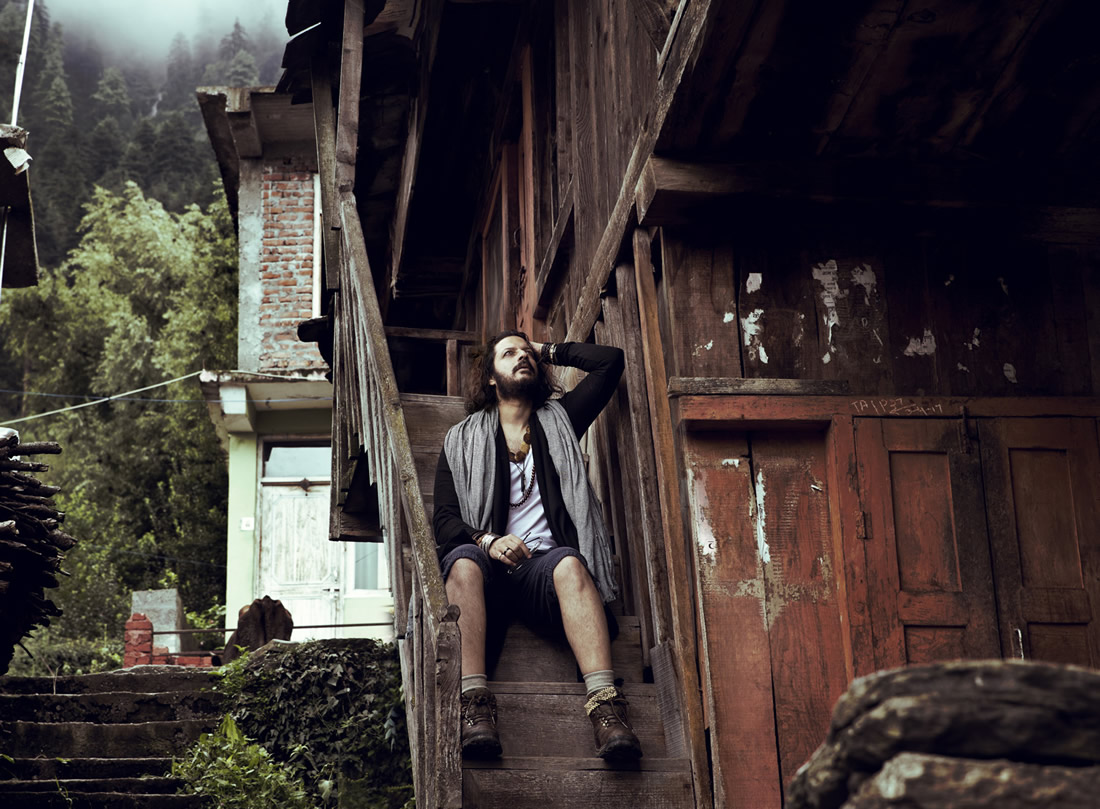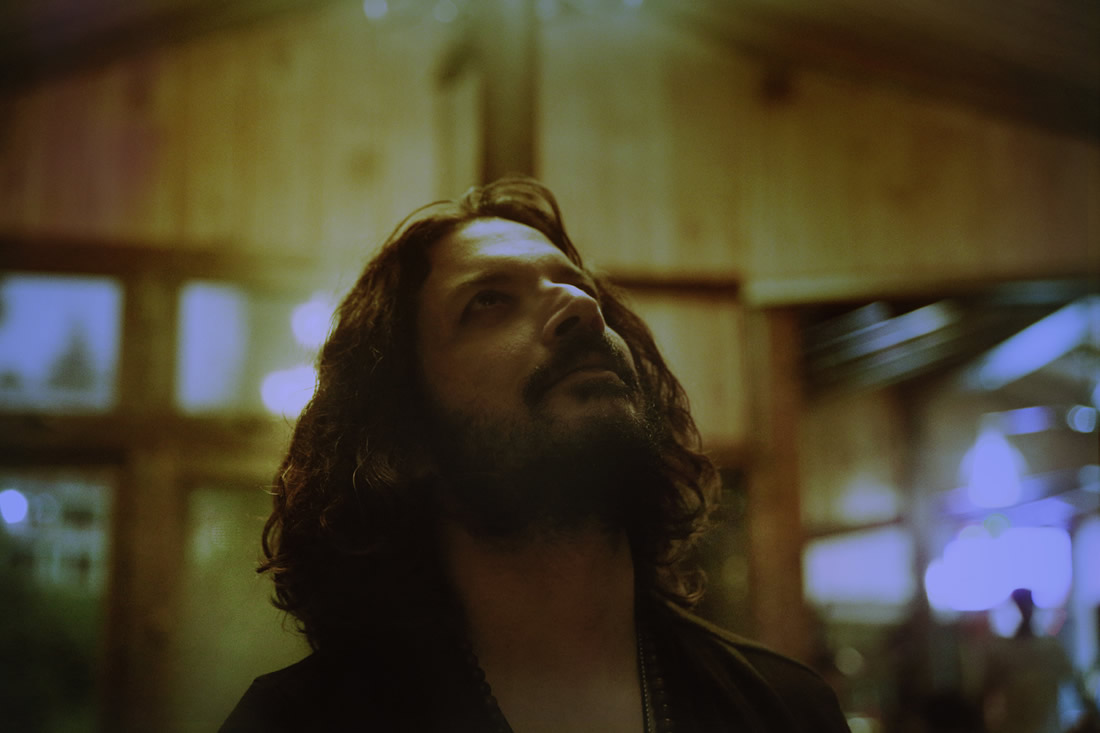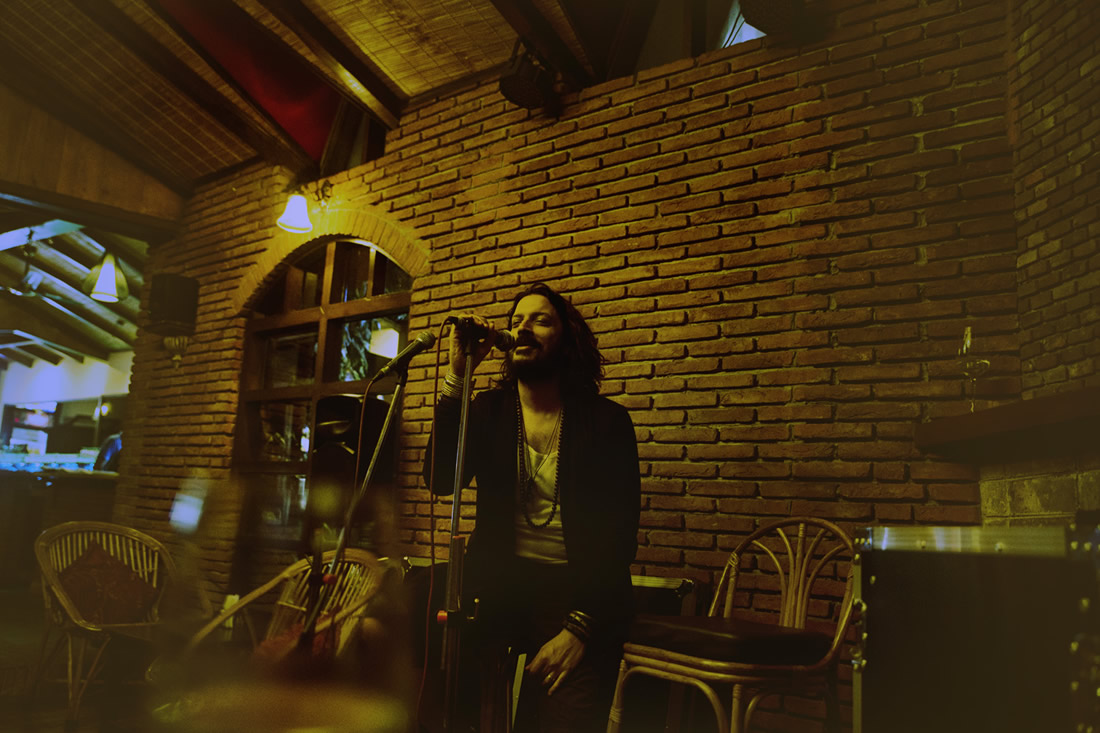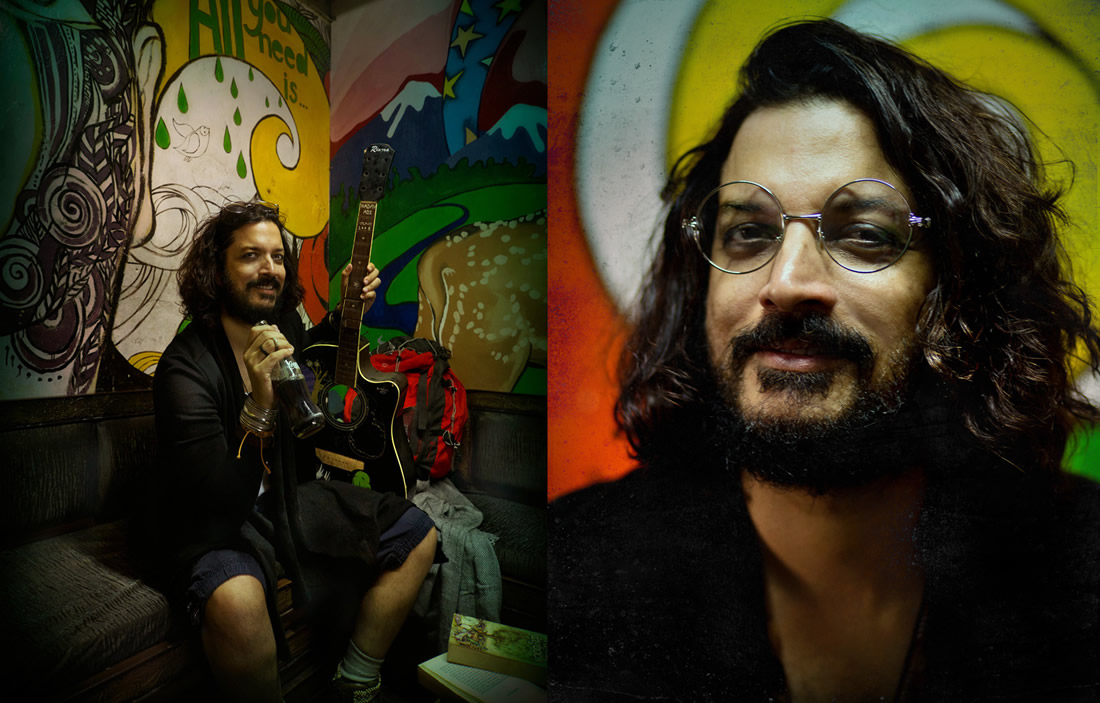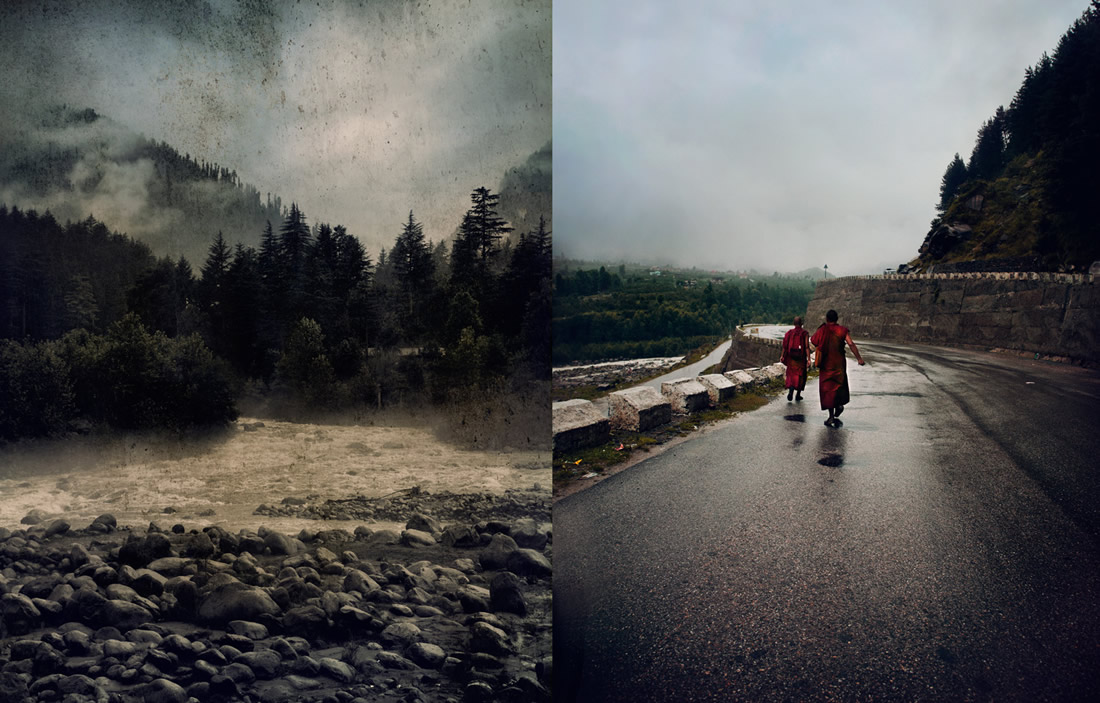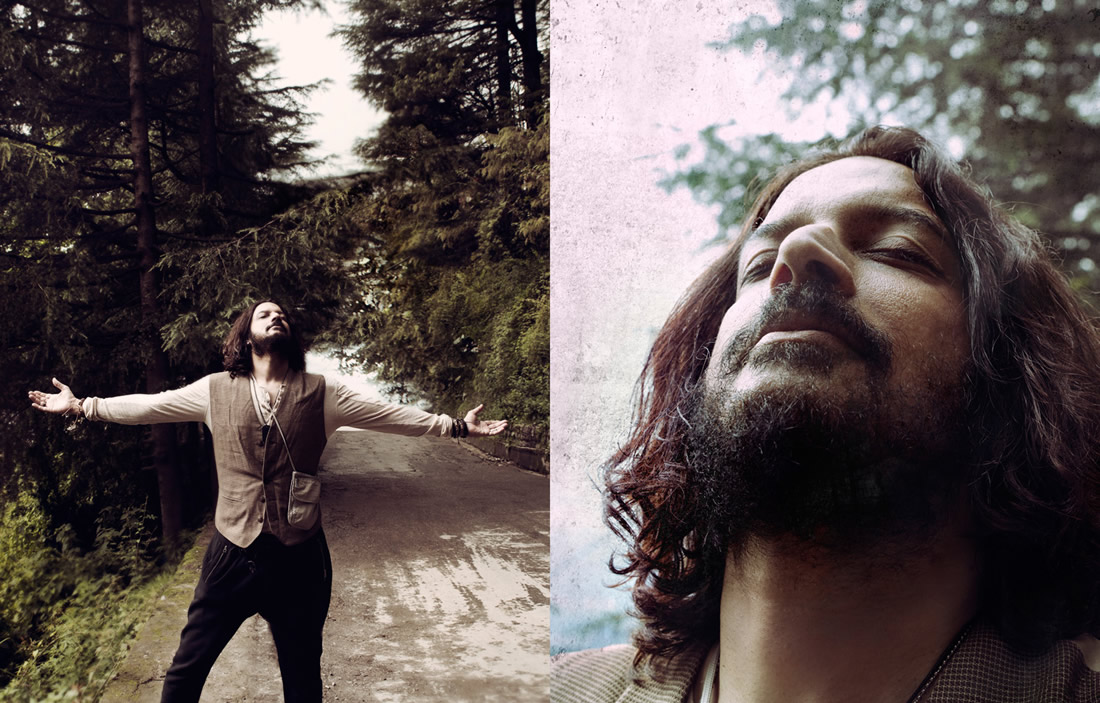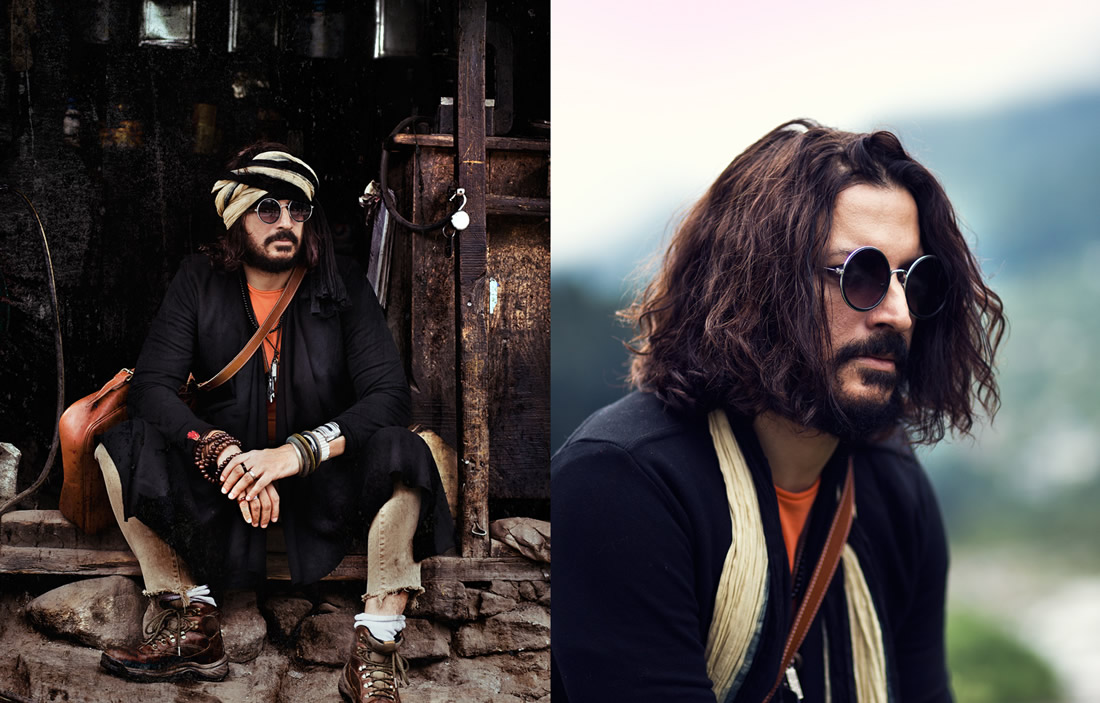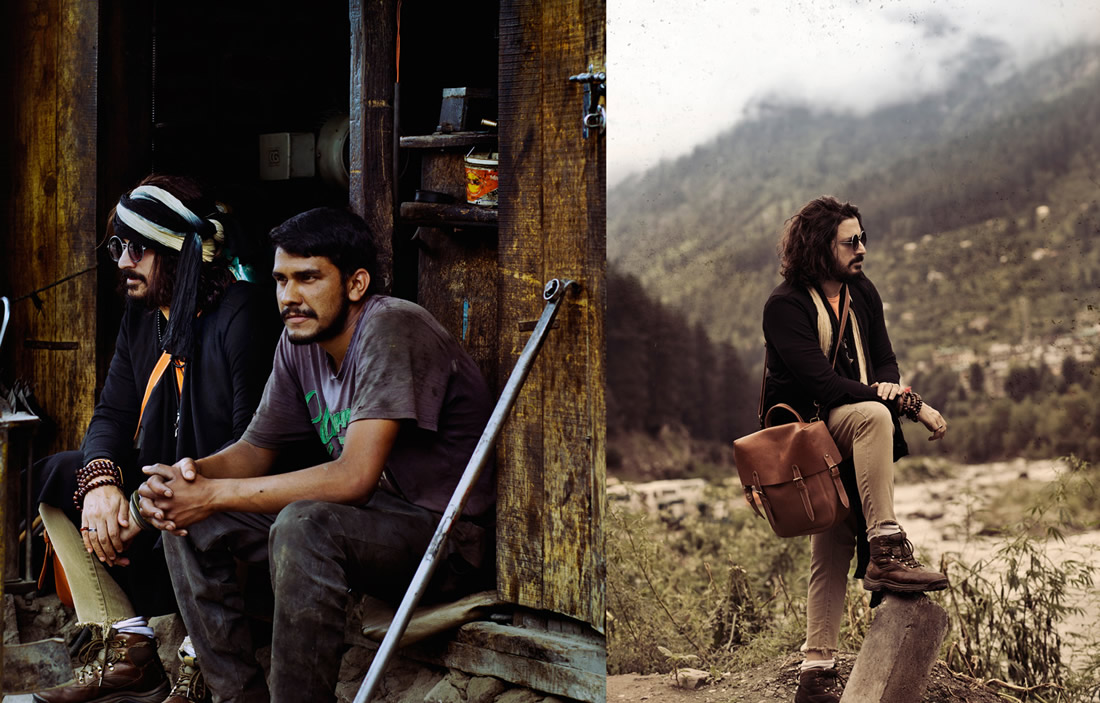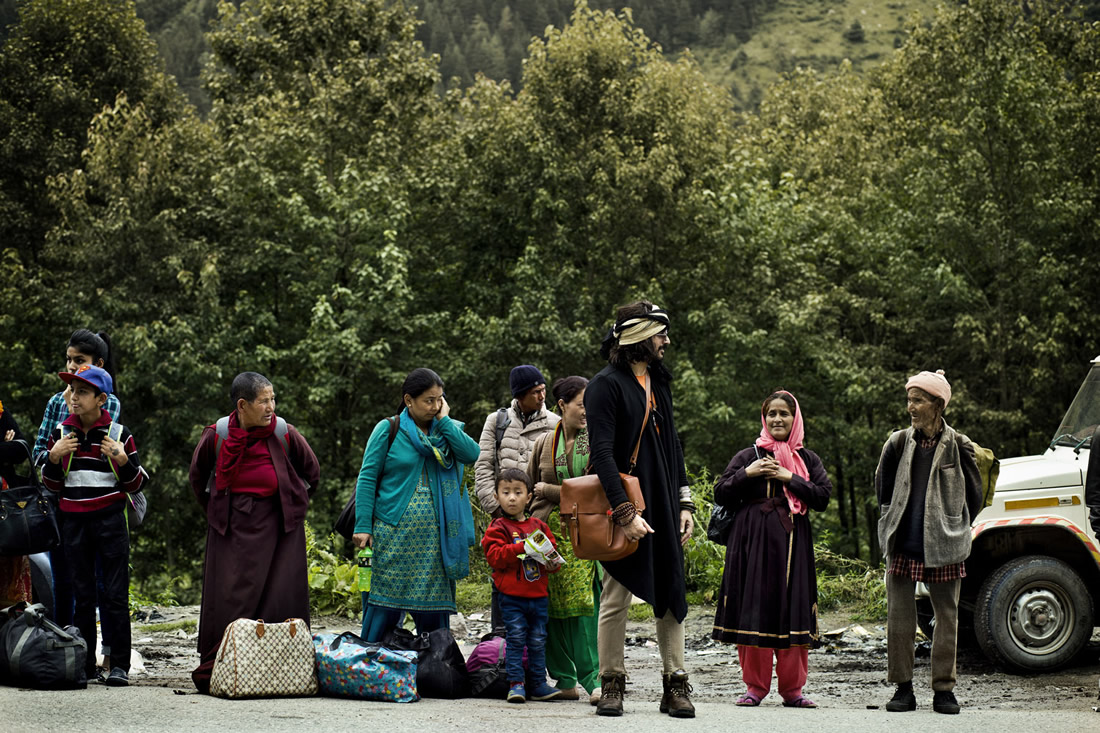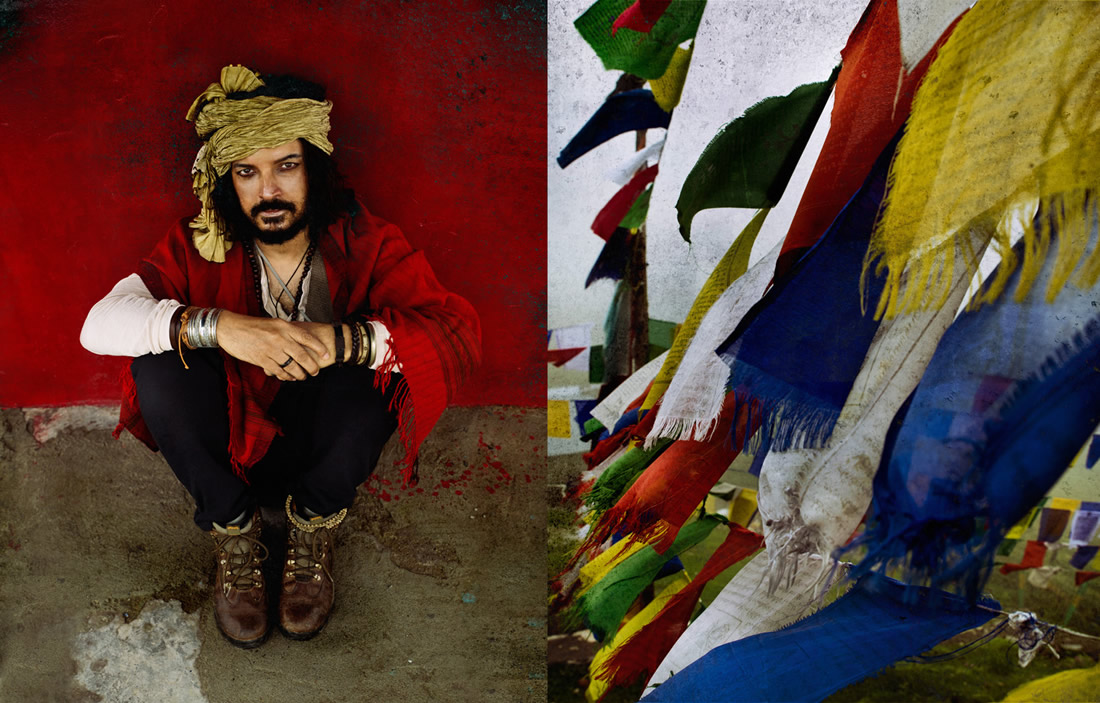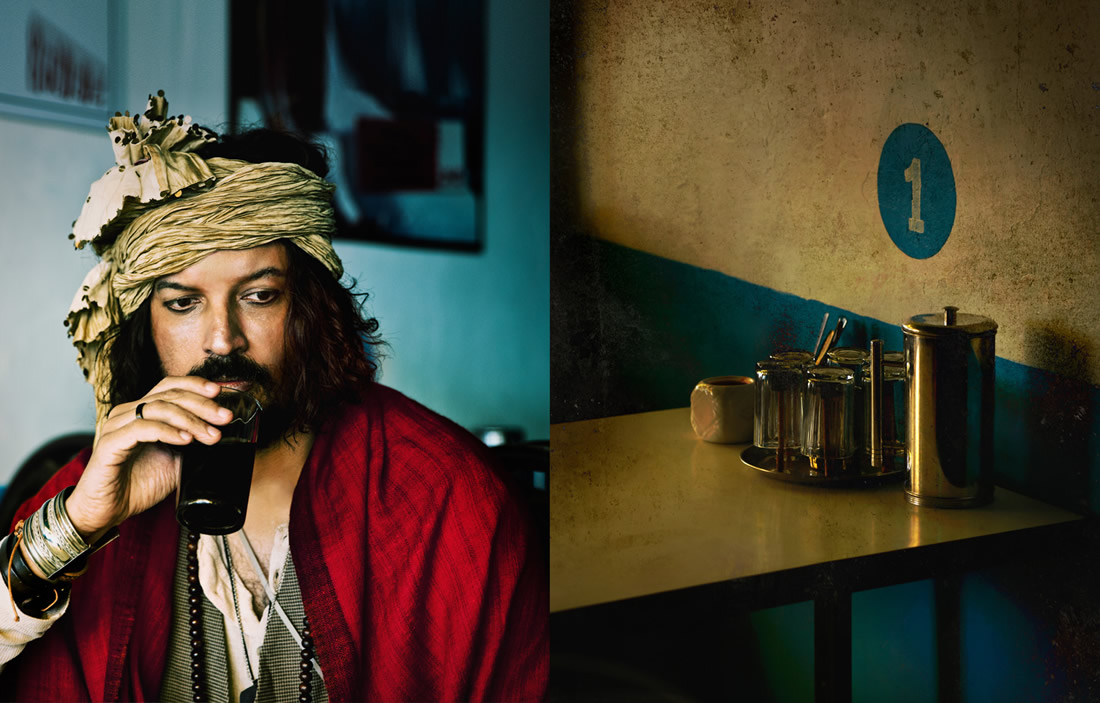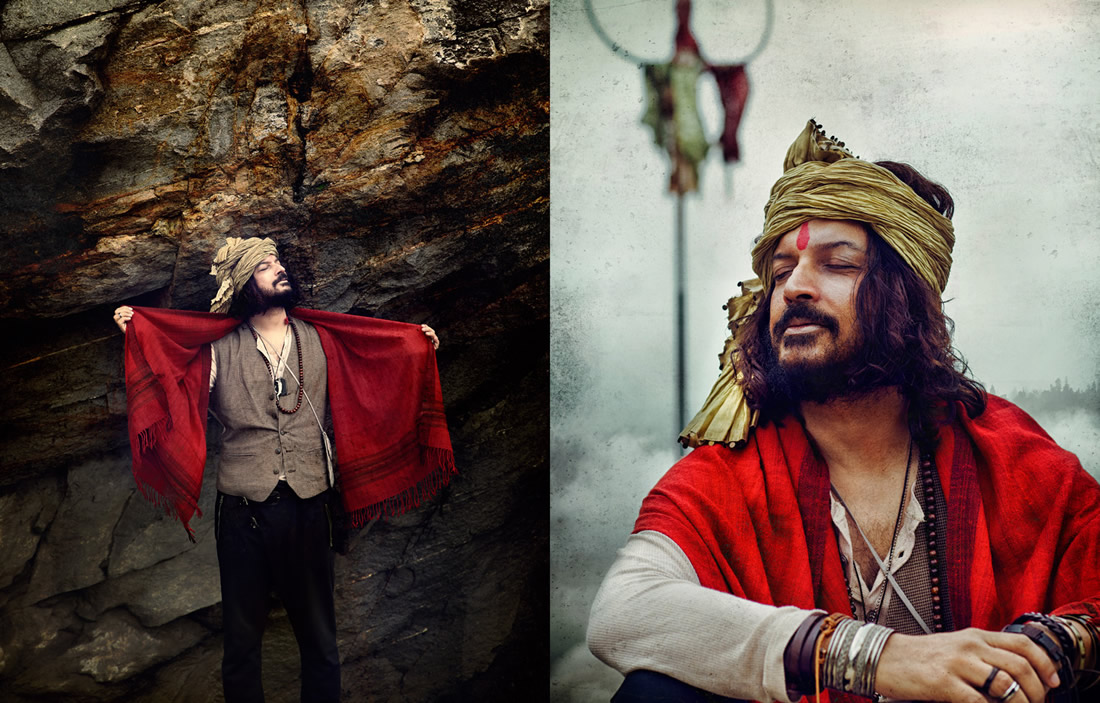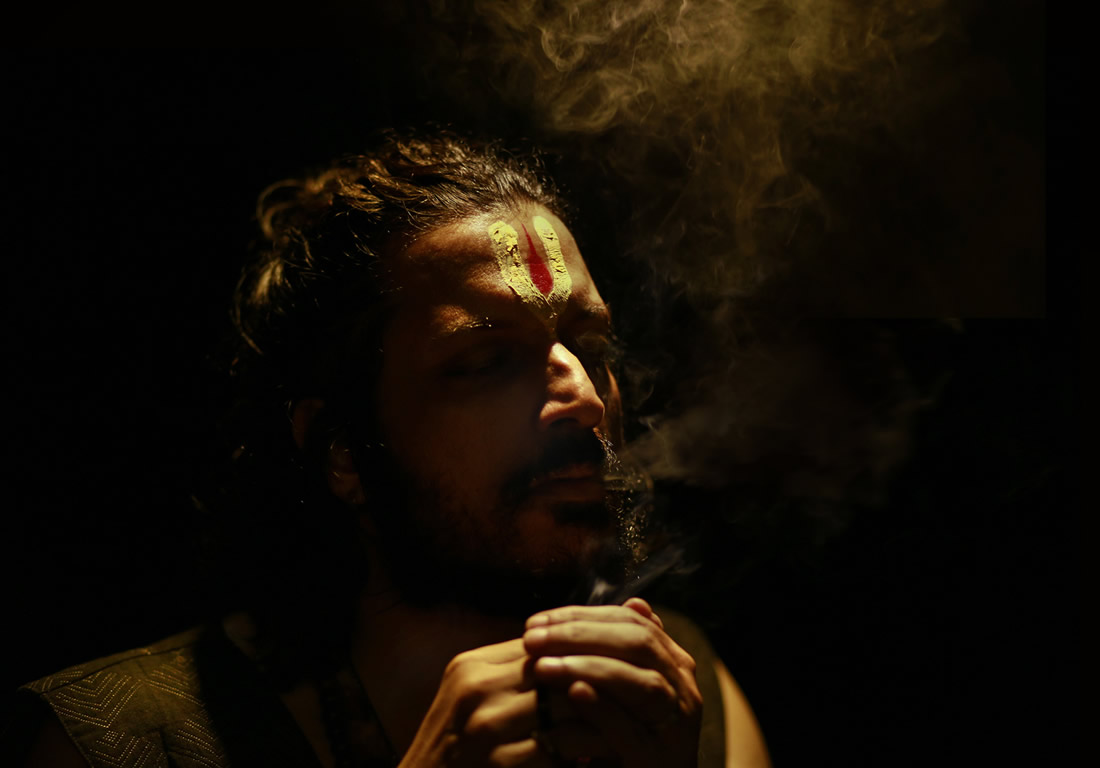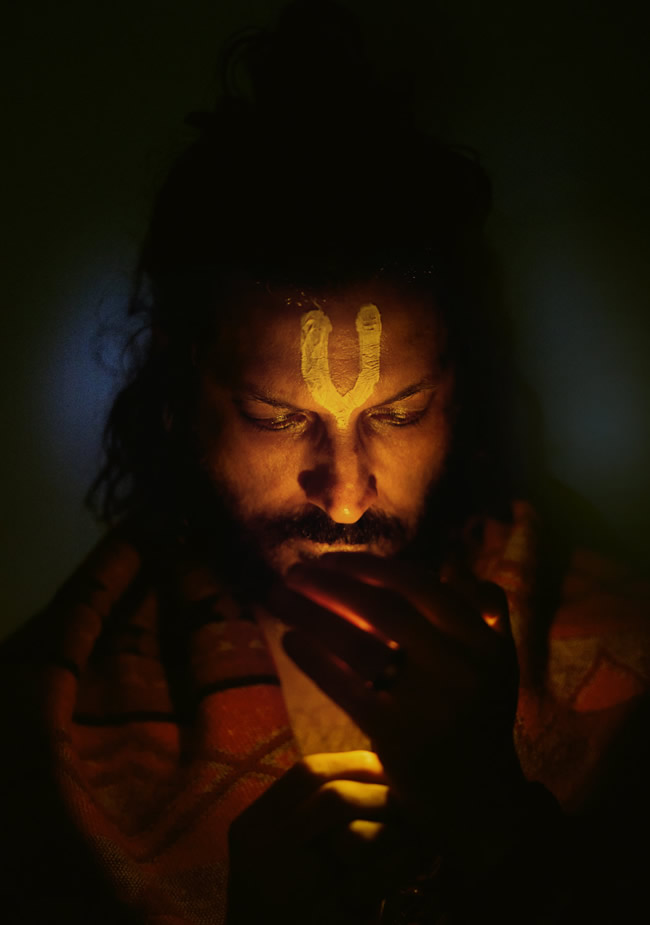 About Sumanto Chattopadhyay
Sumanto Chattopadhyay's day job is that of Chairman and Chief Creative Officer of Soho Square, a subsidiary of the Ogilvy Group. Over the years he has won many international advertising awards at Cannes and elsewhere. In his spare time, he is also a writer, actor, model and amateur photographer. He has published short fiction, poetry and numerous articles on culture, language and advertising in leading publications. Recently, he was nominated for the best actor award for his role in the English feature film White Bee, directed by Shomshuklla Das, at the Filmmaker Festival of World Cinema in both France and Germany.
Sumanto collaborated with Sharmistha on Urban Sadhu, both as writer and model.
You can check Sumanto's Website here.
About Sharmistha Dutta
A decade long stint as an Art Director established Sharmistha as a promising talent in the ad world. But all this while, a constant urge to photograph egged her on to take up the camera and when she did so, it was life transforming for her. Before long, Sharmistha had embarked on a journey as a committed photographer.
Her most prominent work has been Durga, a photo project on Gender bias and social discrimination against widows in India. The work has been exhibited at various International Photo festivals and has been published as a photo book in 2016.
She has photographed for many respectable organizations like UN WOMEN, GIZ, The Hunger Project, Care India and Future India Trust. She has photographed for BBC Media Action and Bill Gates Foundation for Govt. of India's Swachh Bharat Abhiyaan. The work has now been compiled into a book.
Her photography revolves around people and is a constant reflection of her passion and fascination for human nature and the way they live their lives. Her photographs delve deep into the human soul rather than skimming the surface. She loves to dabble in portrait photography. She has shot for many Fashion designers, Product designers, Sculptors, Theatre Artists and Actors.
She has been successfully exhibiting her work with a lot of respectable galleries in India and abroad. Her work has been published in several National newspapers, magazines and online media, including Vogue, The Hindu, Times of India, Indian Express, The Hindu, Hindustan Times, ART & DEAL Magazine, Huffington Post, Deccan Herald, DW and Homegrown.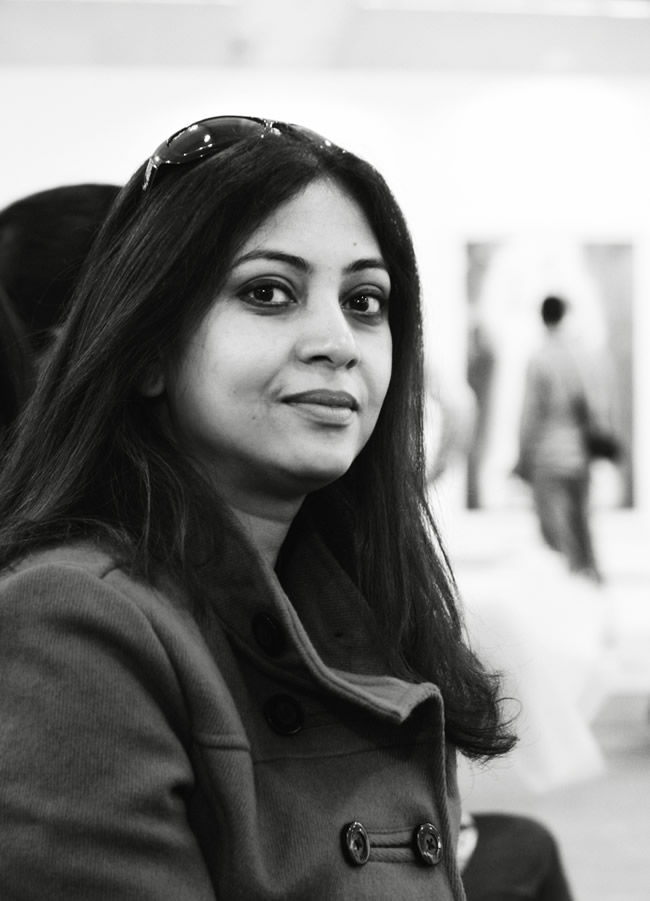 You can find Sharmistha Dutta on the Web :
Copyrights:
All the pictures in this post are copyrighted to Sharmistha Dutta. Their reproduction, even in part, is forbidden without the explicit approval of the rightful owners.