Mumbai's urban villages are historically endowed with a rich social and cultural capital leading to quiet yet disconcerted existences. Struggling to fit into the mosaic of the city's contemporary urban culture, Worli Koliwada, one of the earliest fishing villages in Mumbai, is representative of this phenomenon.
With the city's towering sky-scrapers as a backdrop, this eight-hundred-year-old village is a quintessential settlement of the original inhabitants of Mumbai – the fisherfolk community. A walk through this village transports you to the land of stories. Of people, legends, folklores and superstitions. What is fascinating is that not much has changed since the time of the first settlement – be it the way they make their nets, catch their fish, do their business, their beliefs, the customs or age-old traditions.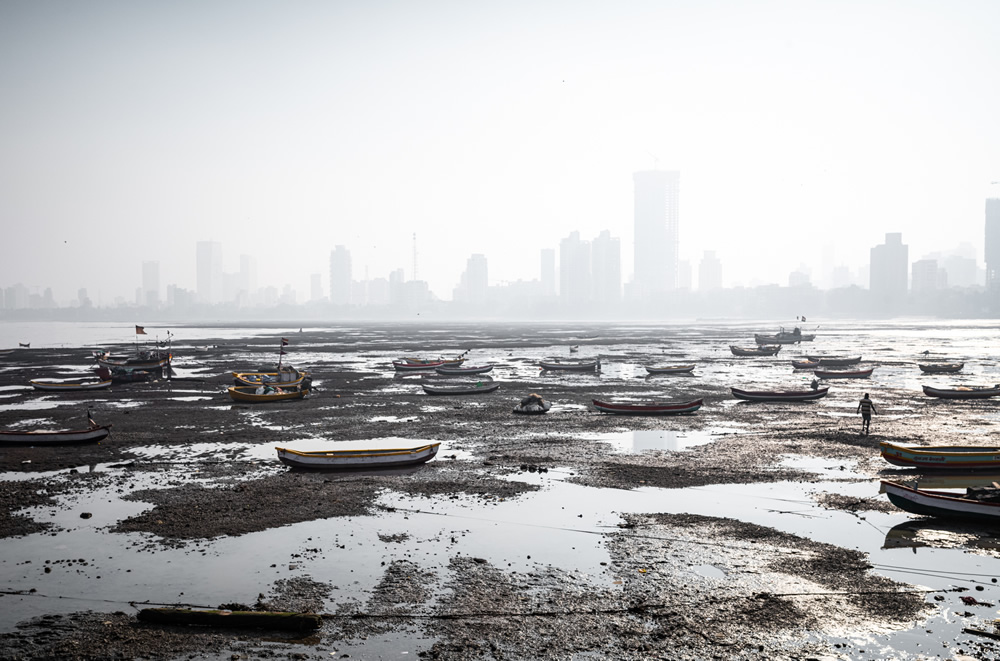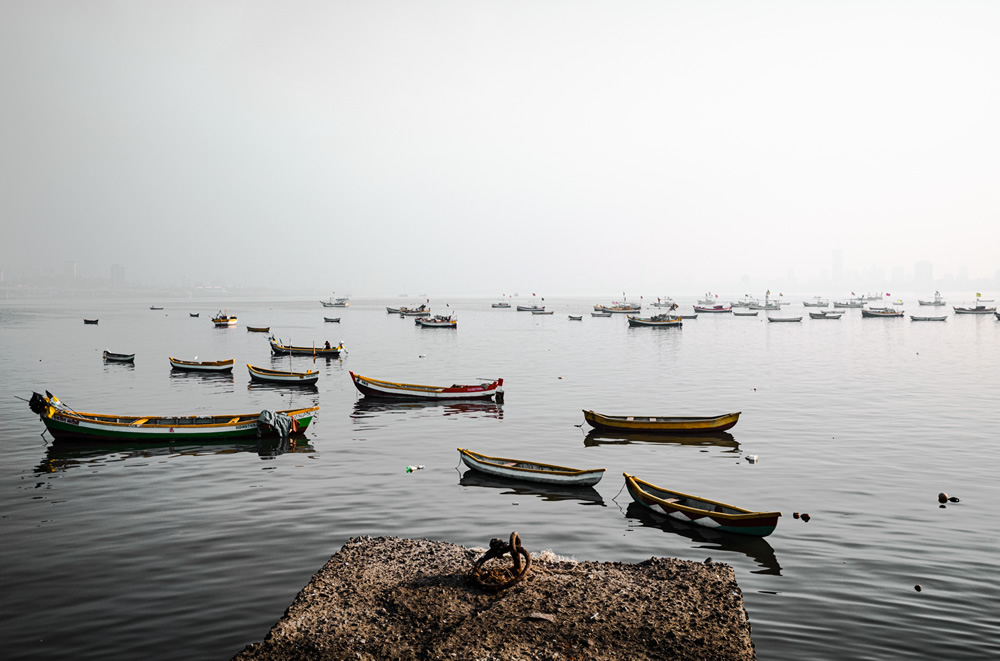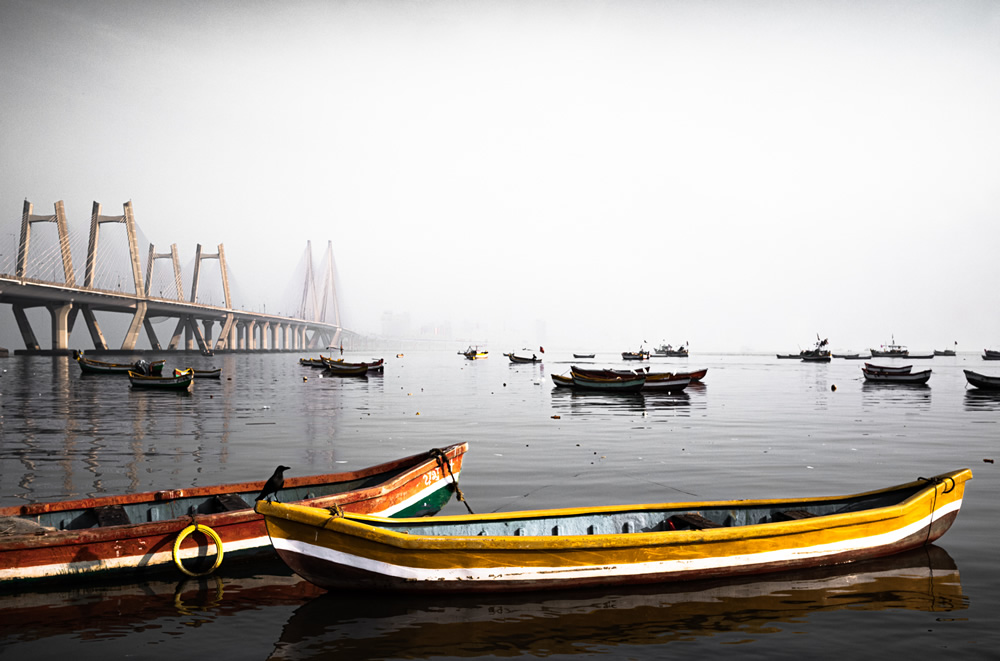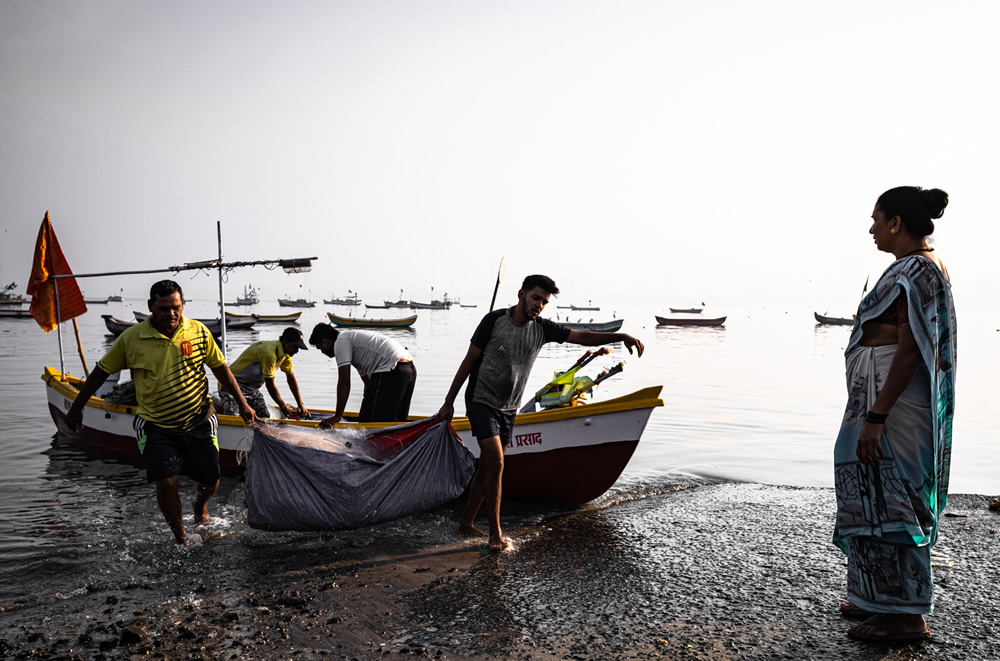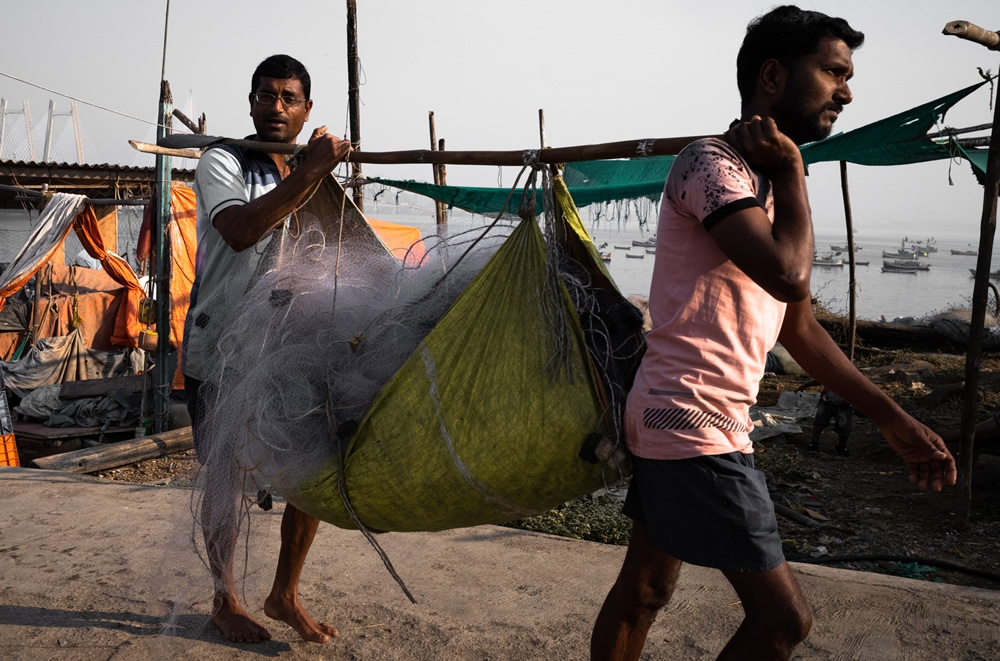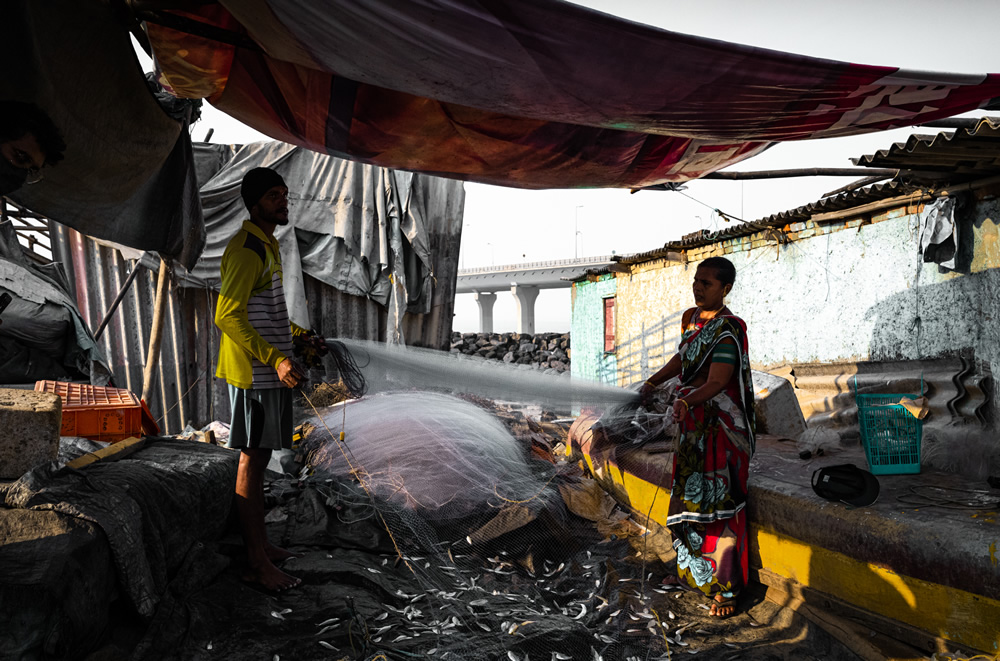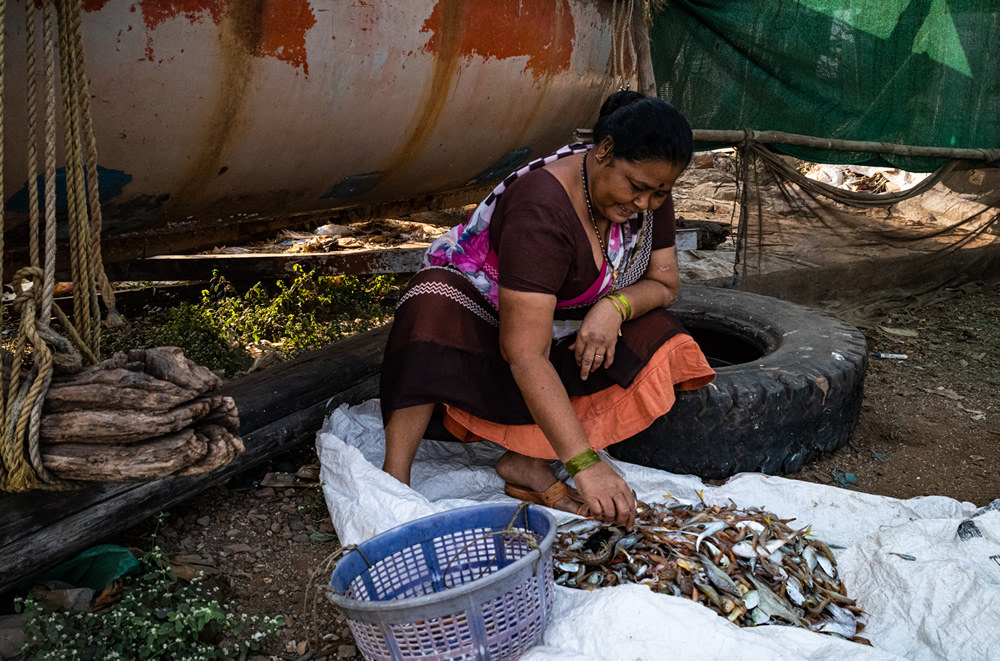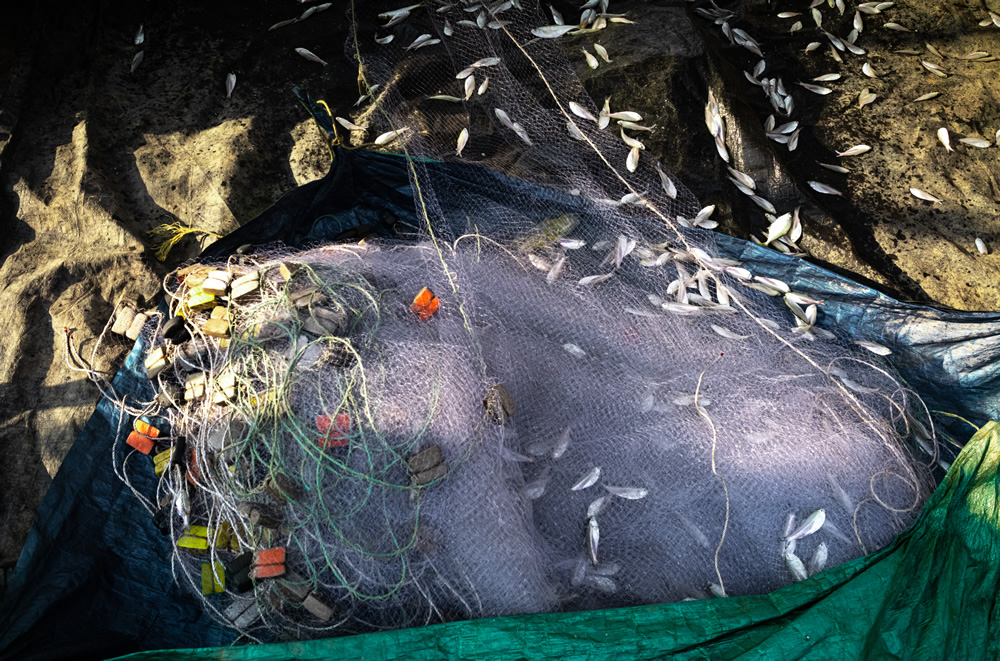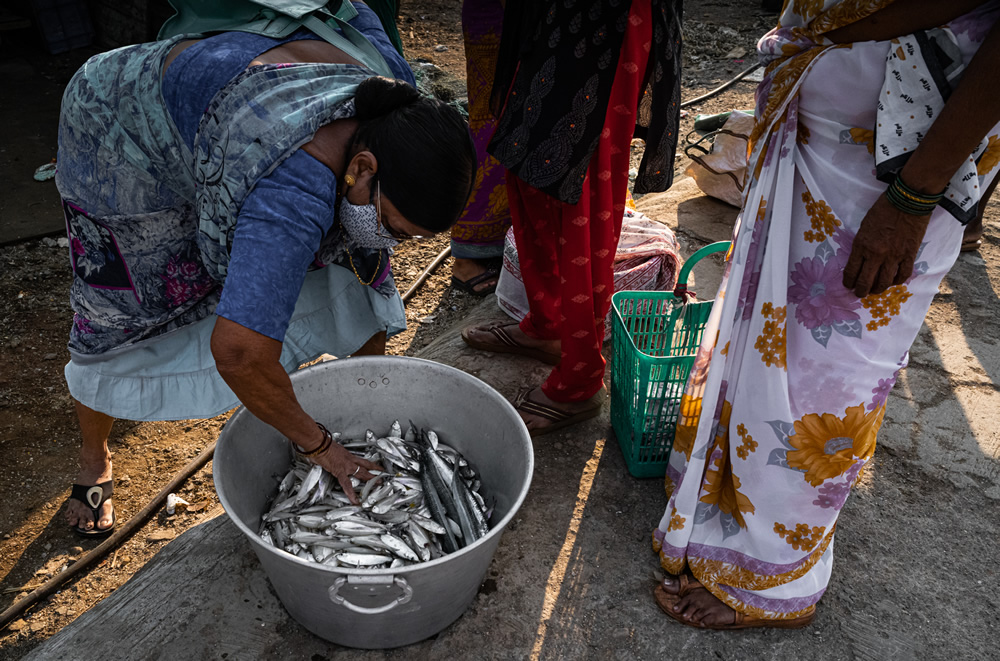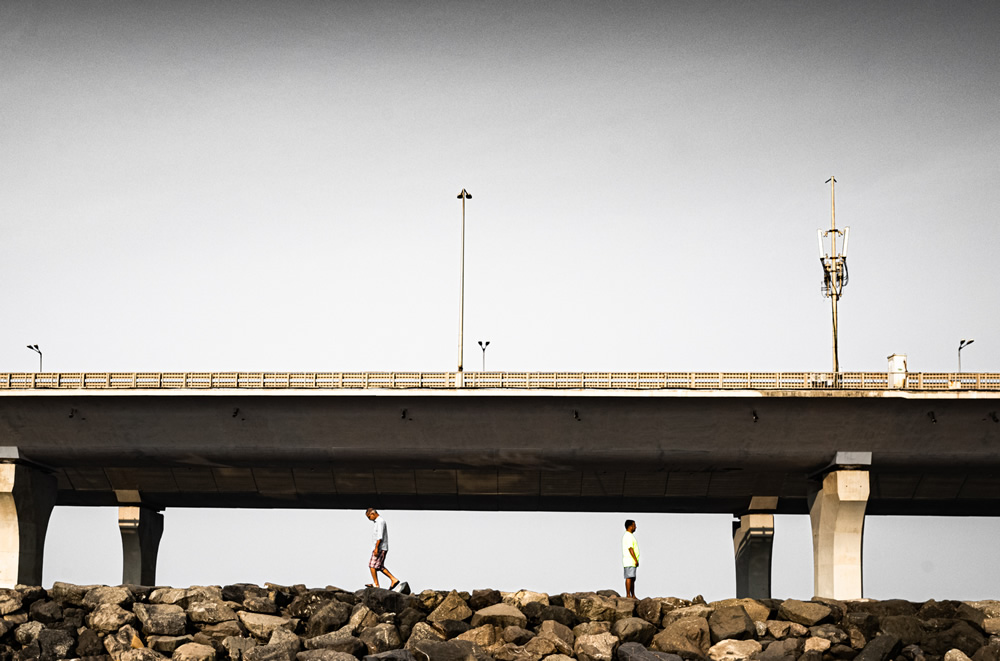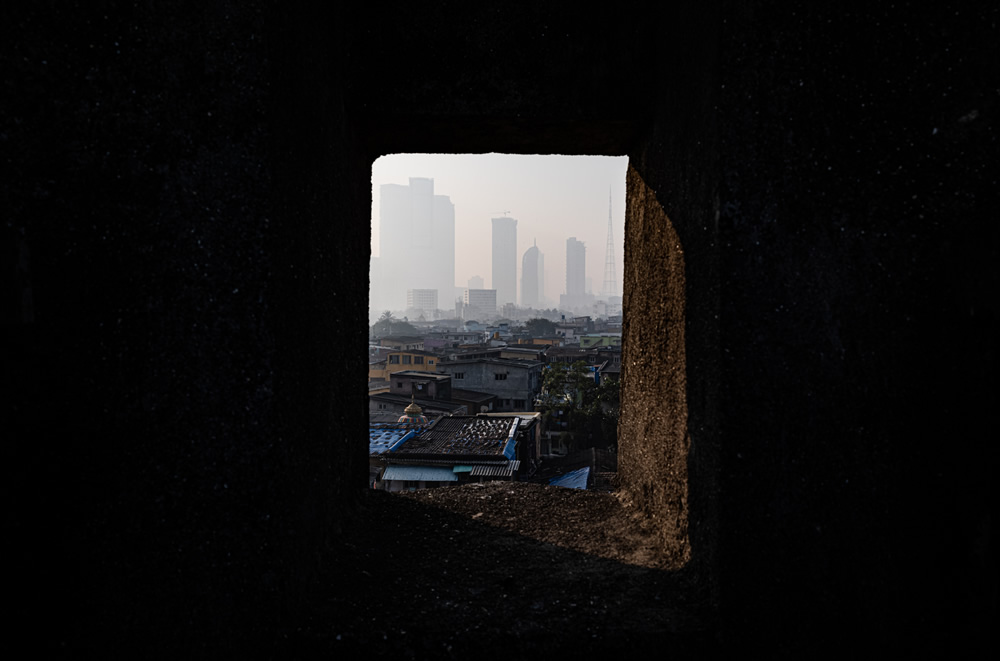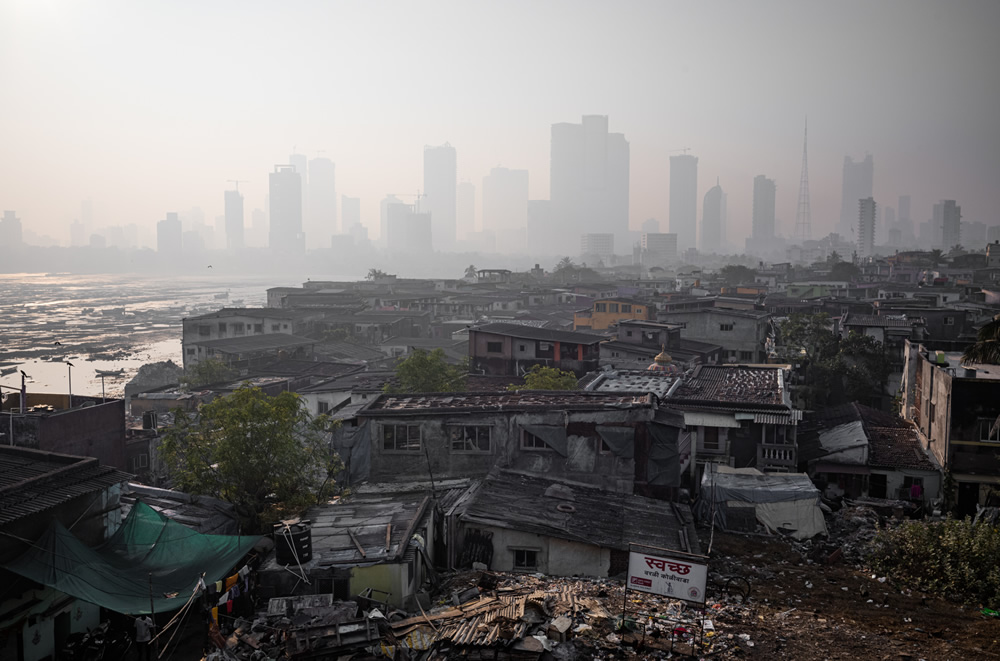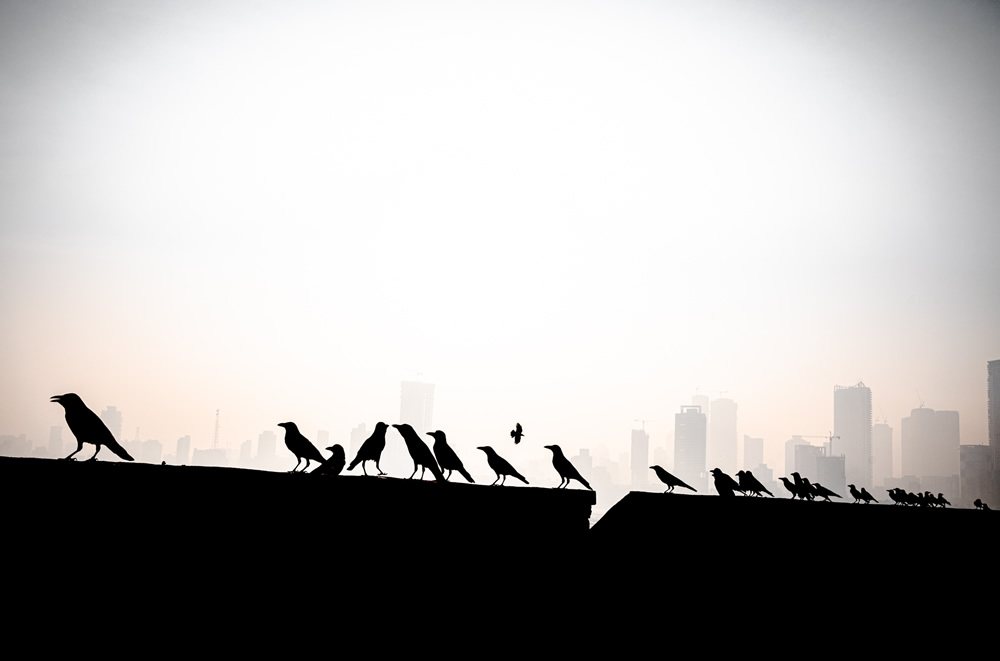 About Ulka Chauhan
Hi, my name is Ulka. Originally from India, I have lived in Bombay, Boston, New York, Cape Town, and Zurich; and currently divide my time between Bombay and Zurich. My love for photography began in the early 80s when my dad gifted me a red Olympus camera. I was down with chickenpox and was in home-quarantine, but I enthusiastically photographed everything in sight. Since then, a camera has been my constant companion over the years. I had a turning point when I went on a photo safari to Masai Mara. It was there that I discovered the passion for the craft of good photography.
My visual language is influenced by my background in advertising at Madison Ave in NY. It continues to evolve as I look to several master and contemporary photographers across all genres and to sources outside the medium such as the art world. I love photography because it has helped me find my voice. It has been a refuge for me during difficult times and a safe space to explore a multitude of emotions of motherhood, conflict, hope, love, isolation, and resilience.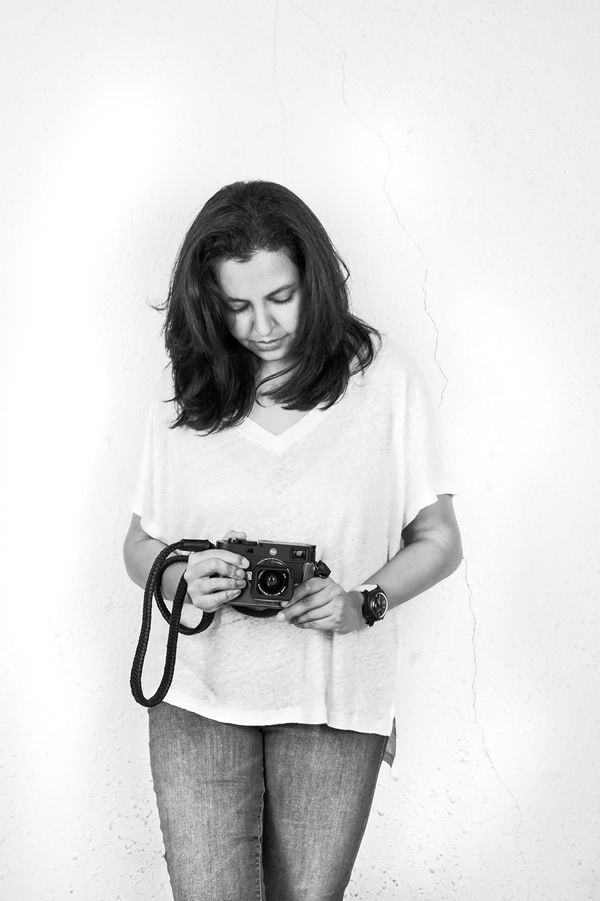 You can find Ulka Chauhan on the Web :
Copyrights:
All the pictures in this post are copyrighted to Ulka Chauhan. Their reproduction, even in part, is forbidden without the explicit approval of the rightful owners.