On 18th August 2019, A flood hit the valley of Bangan near the Arakot region of Uttarkashi district in Uttrakhand. This area is mostly composed of hills including Lower and Upper Himalayas. Here flood means the ultimate force of water with big boulders and huge tree trunks, Landslides, destruction, and Death. There were 15 villages that got affected by the flood, 2 villages had the highest number of human casualties namely Makuri and Snail.
Hitesh(15) and Saksham(13) are brothers who live in Makuri village. They have witnessed two consecutive landslides. They survived the flood but lost their home, their apple orchard, which was the source of their income along with five members of their family including their mother, sister, grandmother, an aunt and an uncle(Chattar Singh), who took the financial care of the house. Their father survived too, but is weak financially, to take care of the children.
They were immediately airlifted to Dehradoon to a hospital after the floods for recovery.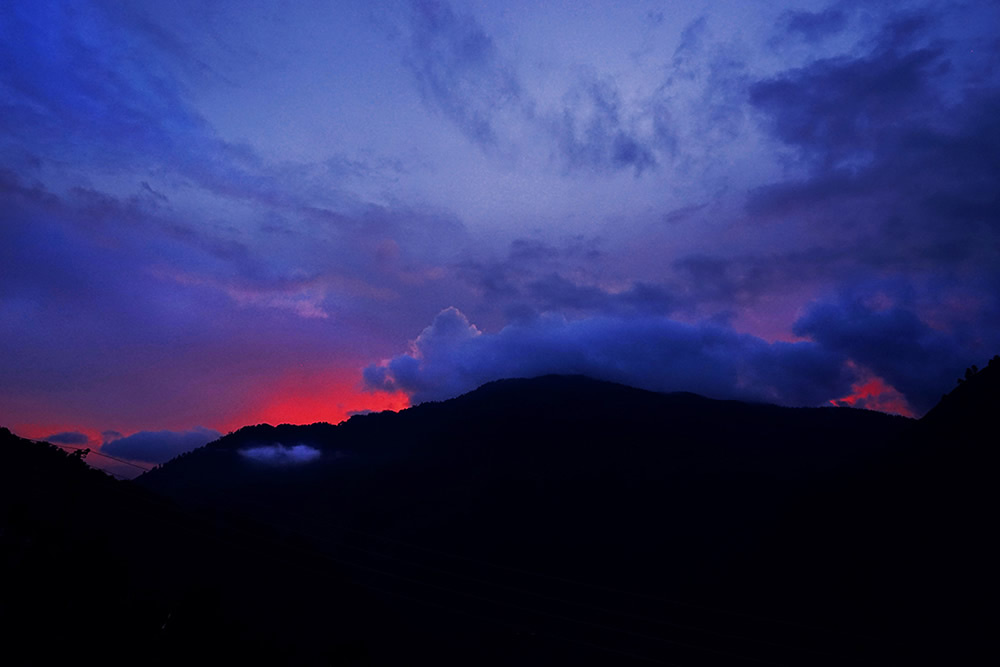 Evening in the Makuri village.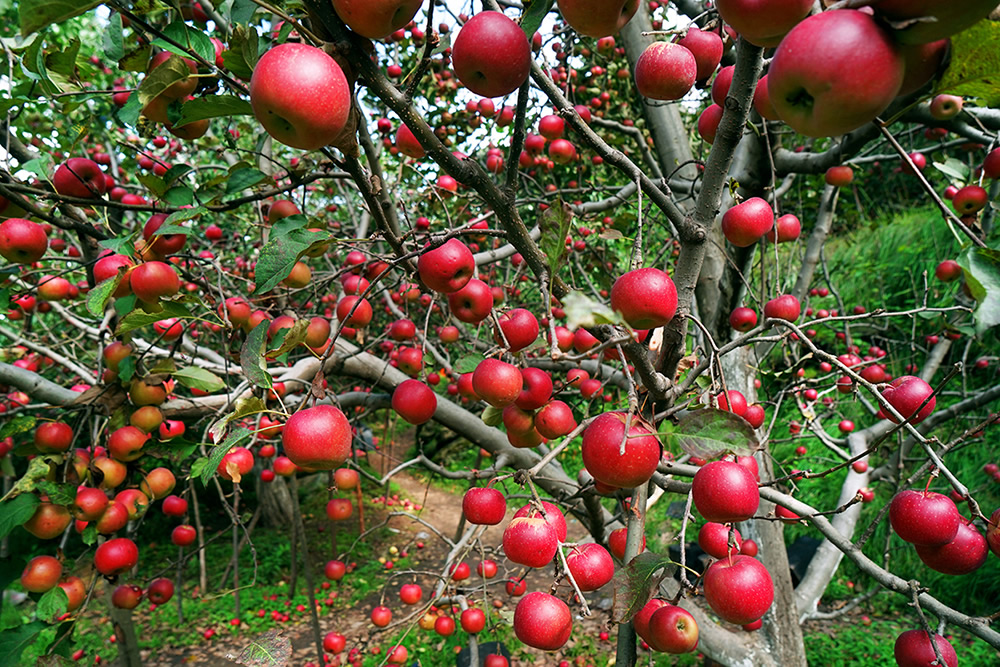 This whole valley's income is dependent on Apple Farming. This year the yield was good and Apple was high quality, unlike the two previous years. But because of the flood, most apple orchards were completely destroyed and others were rotting in the fields as there are no transportable ways now.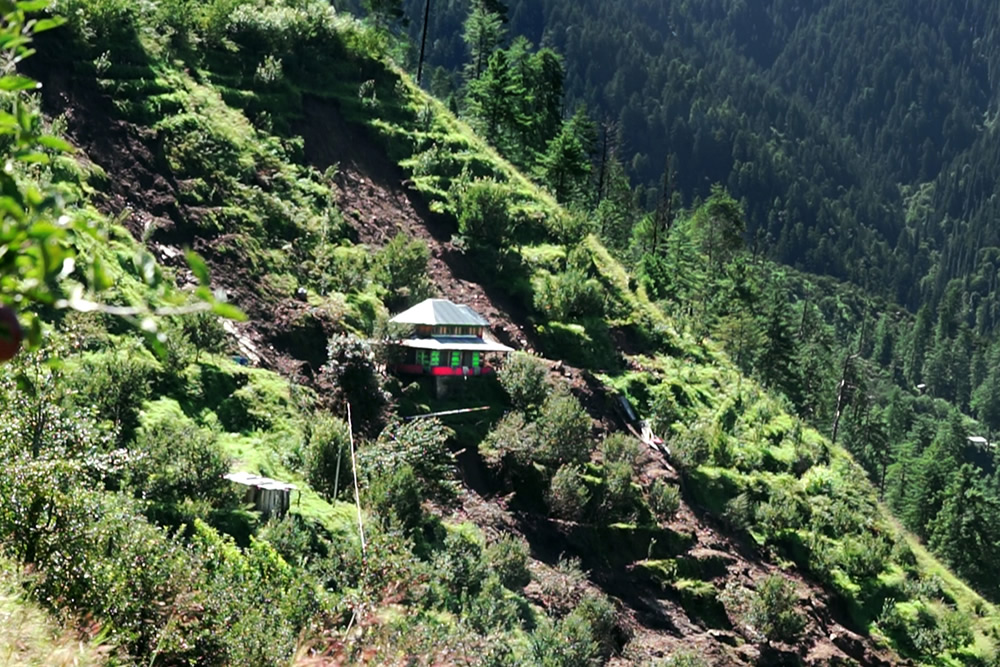 A house between the two landslides in the same village which was miraculously saved by the disaster.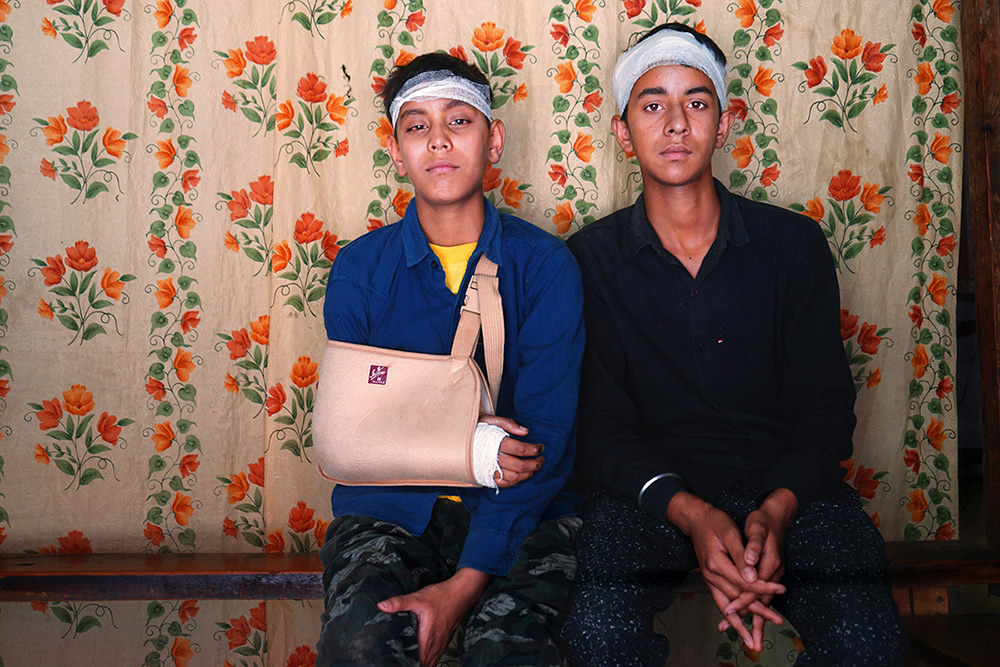 Saksham(left) and Hitesh(Right) Brothers, one in 10th class and the other in 12th, who survived these Floods.
Saksham's skull broke and doctors had to remove a lot of mud from his head.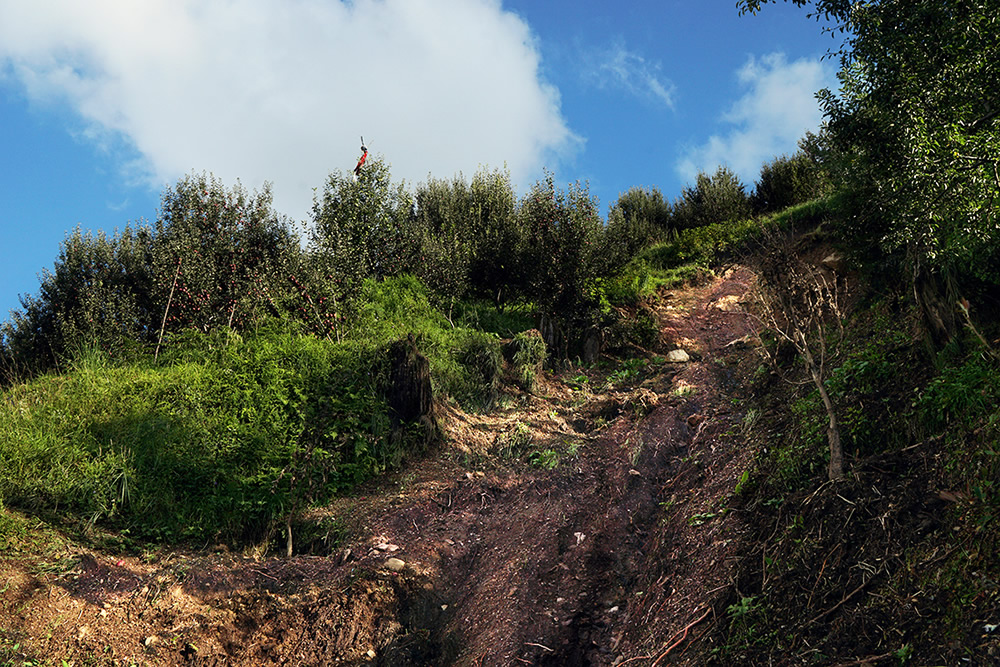 The landslide is made into ways now after they dried to reach to apple orchads. These are risky as one could fall from it. But a lot of people have no other access to their apple orchards now.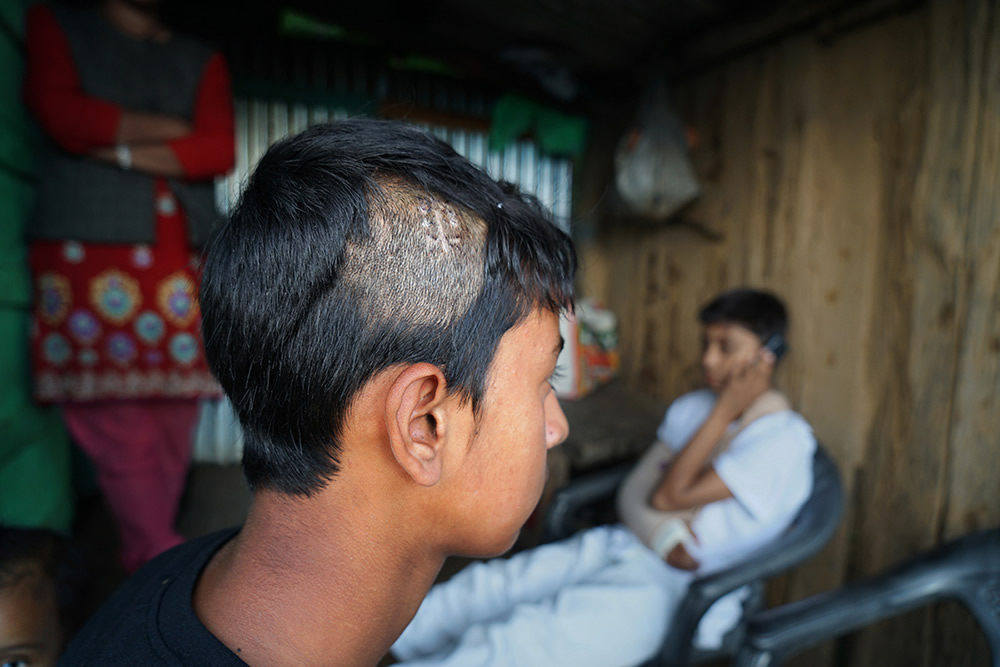 Hitesh got stitched in Dehradoon, he was taken good care in the hospital the staff was good to them as soon as they learn what happened to them.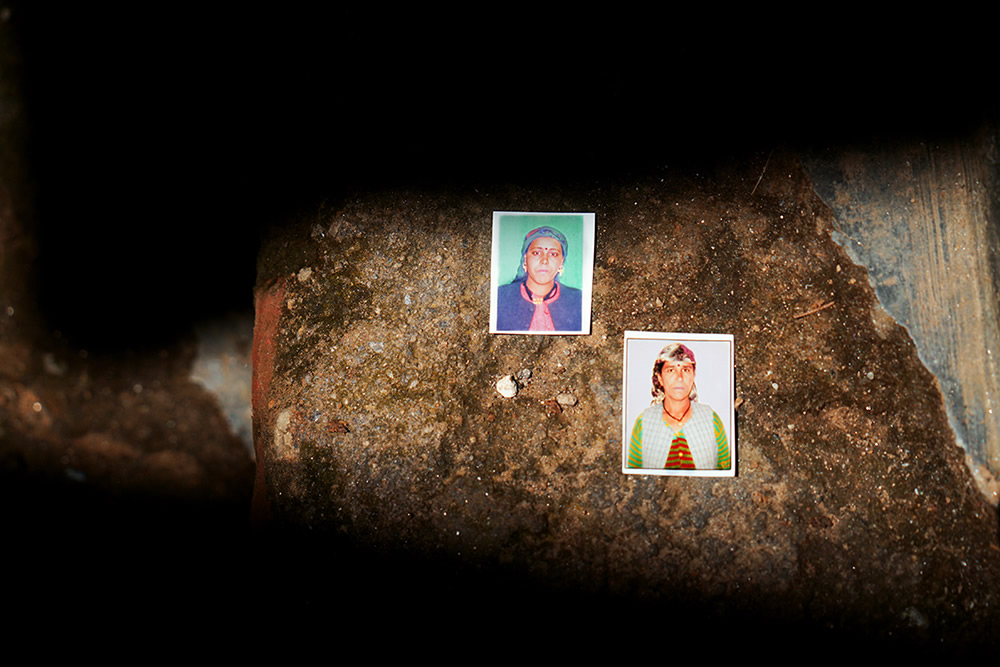 The photographs of the children's mother and aunt who died. Both share the same name, Kala Devi. On the left side is the kids' mother and on the right side is their Aunt and wife of Chattar Singh.
Ritika, was the elder sister to the children, she just completed her 12th and thinking for college, her whole was in front of her.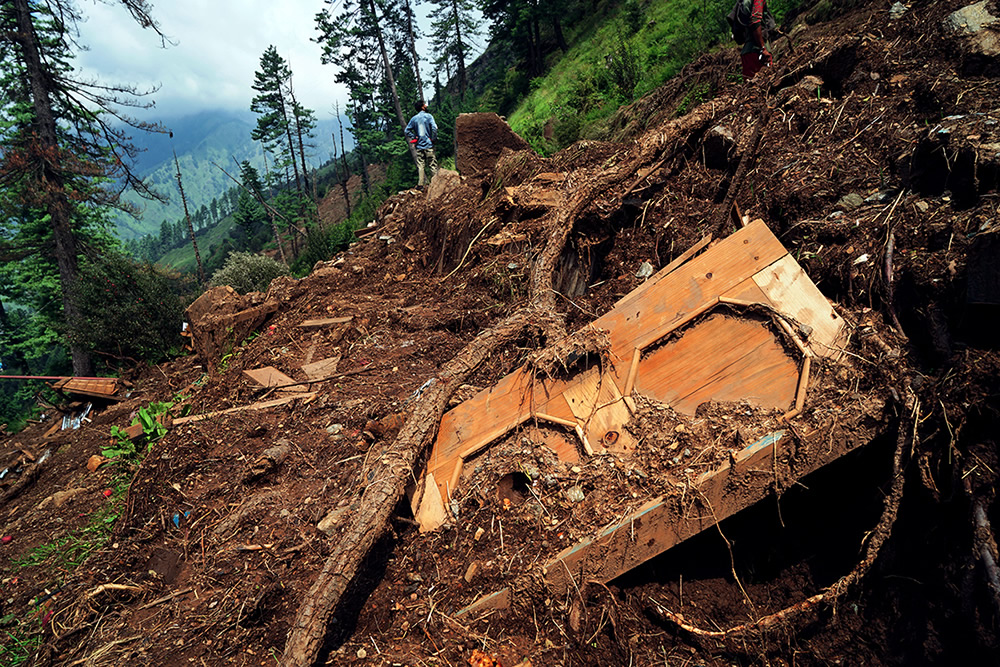 Their home of 8 rooms was destroyed in the floods. This is what remained of their home now.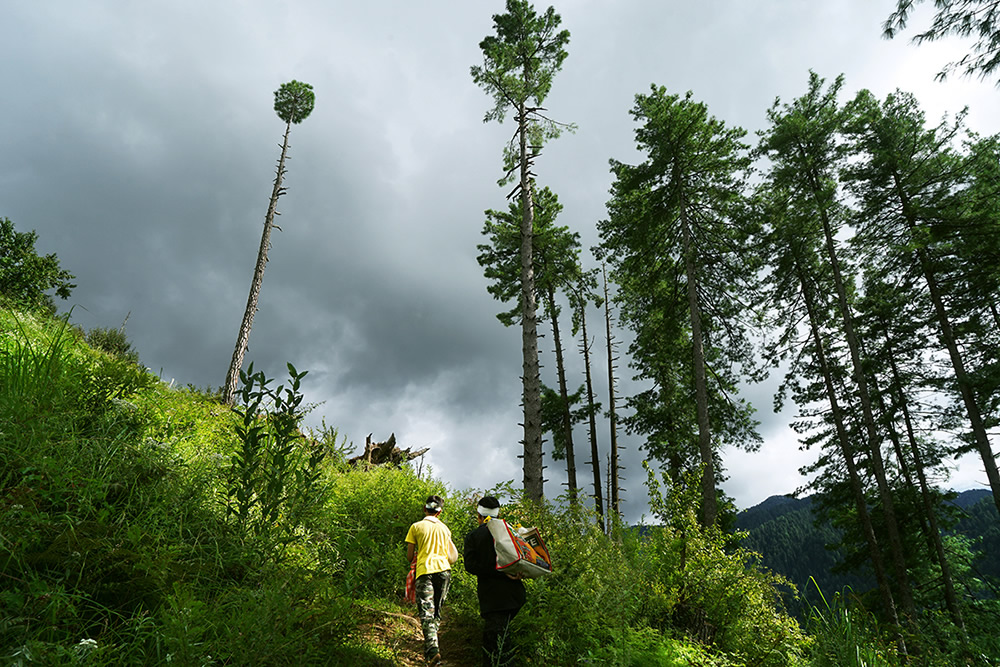 Hitesh and Saksham going to a relative's house after they arrived from Dehradoon. Their house was destroyed along with their families.
12th classroom in GIC school in Tikochi after the flood break in the classroom. Hitesh uses to study in the same classroom before the flood.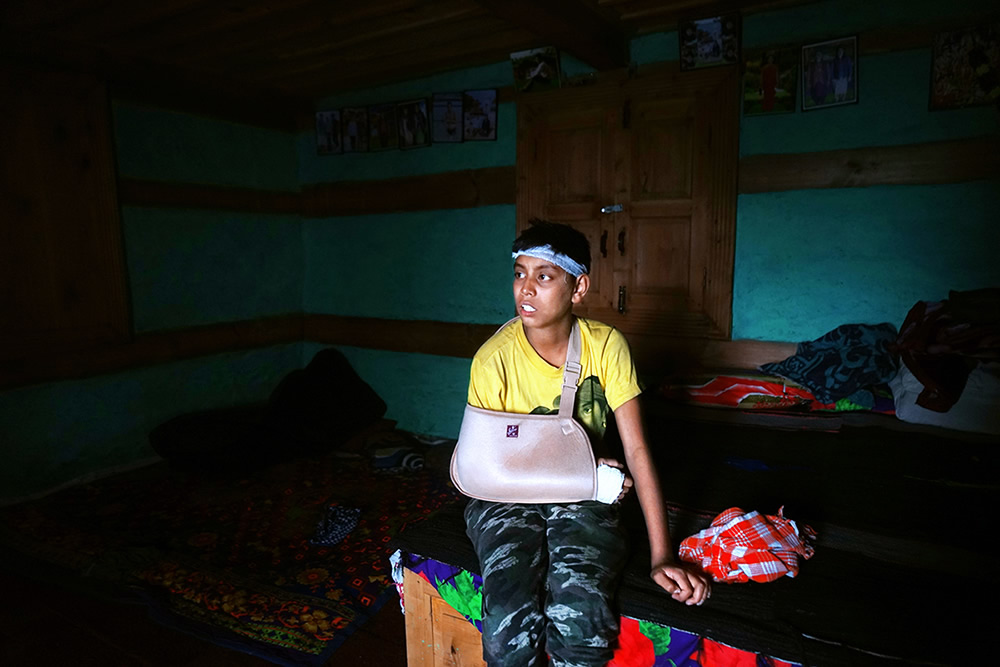 Saksham is still afraid of Rain and sleeping at night in the mountains. He becomes anxious and that is why wanted to leave this place and go to a relative who lives in Mori town, where he will complete his studies.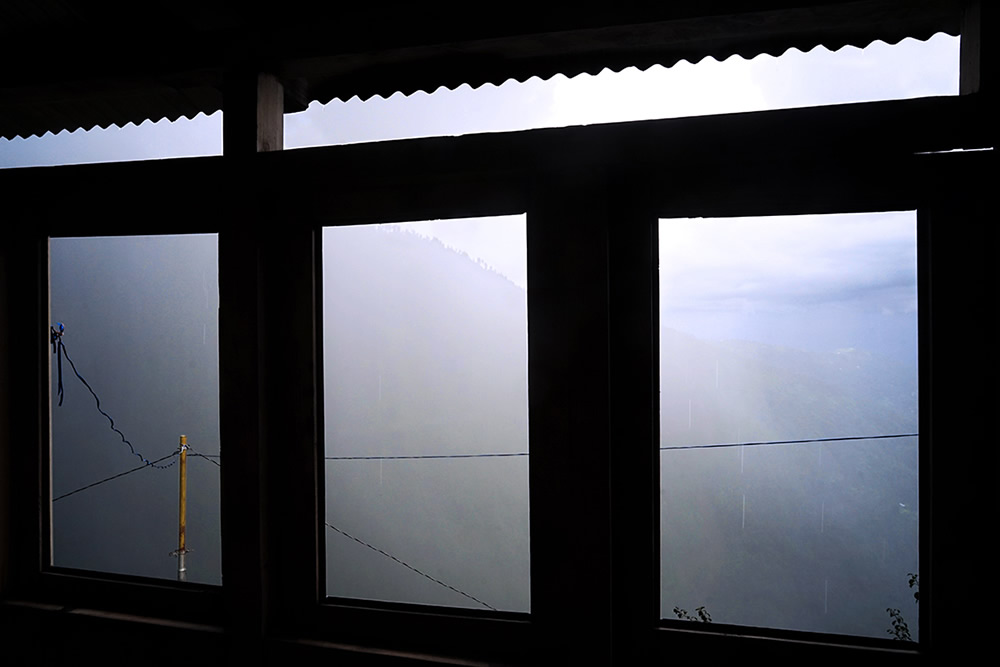 A view from Santosh's house where the children were brought after they recovered in Dehradoon. When they reached the village it started raining.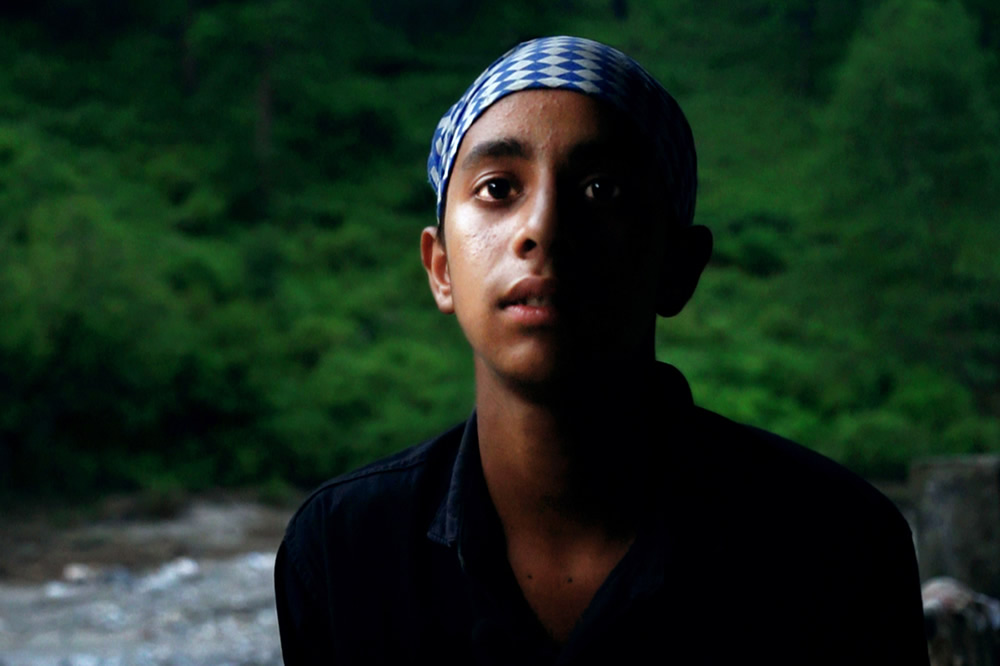 Hitesh has decided to live in a bigger city and pursue Hotel management as his cousin brother was doing, after the 12th exam. He is not afraid of rain for now, as he believes that it won't strike him again after robbing him almost fully.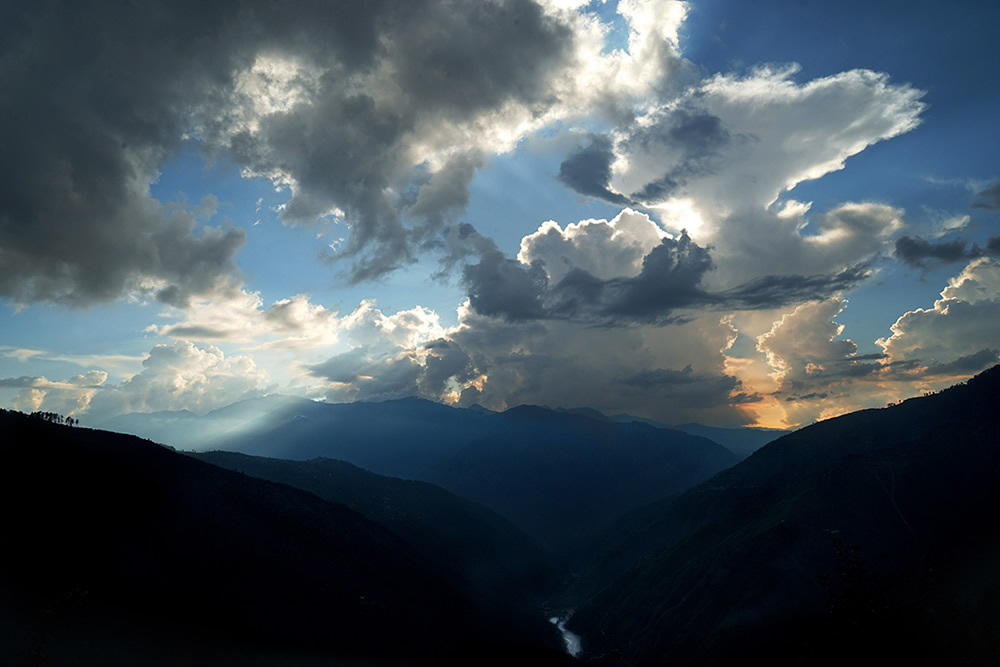 Sometimes the climate changes drastically in the mountains and you can never be assured about it. The sun also goes down unexpectedly.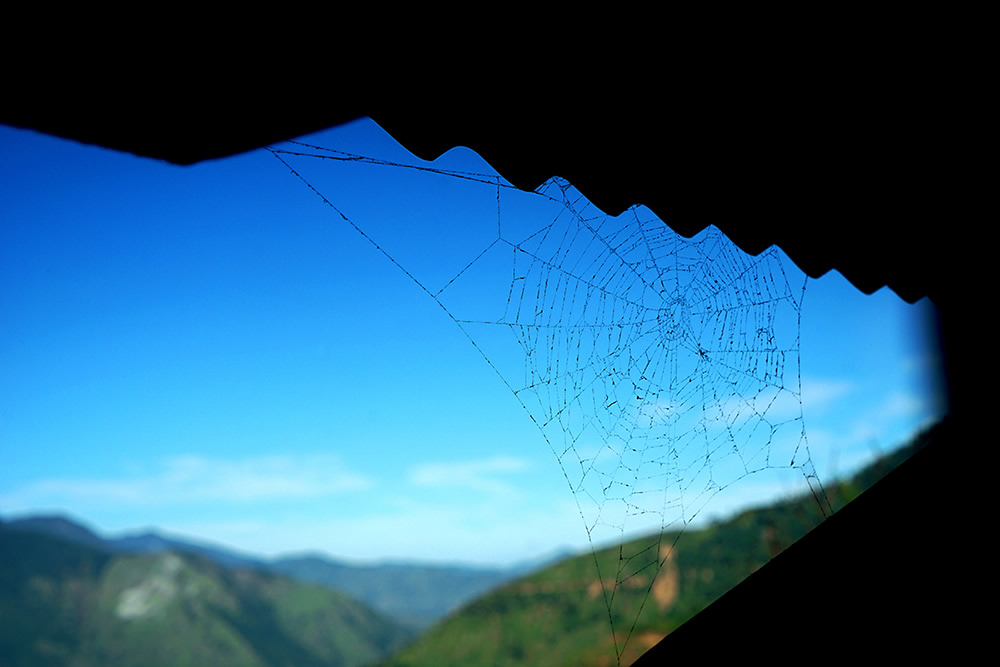 Authorities would provide a monetary compensation to the children of 20 lakh rupees. In anticipation, politics is taking place amongst the relatives for taking custody of the children and the surviving three members have been separated from each other. What do the future hold for them and the other survivors?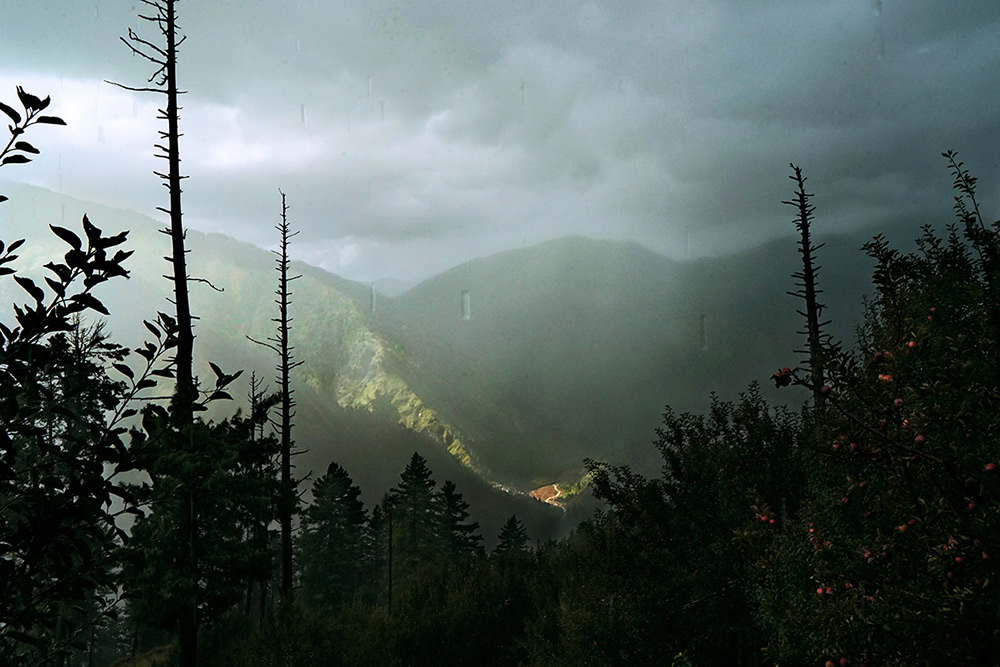 People are still afraid of the sound of rain.
About Sanjay Tillani
I am an independent photographer, born and brought up in Jaipur, Rajasthan. I was always interested in the art of expressing, from early childhood and hence, graduated in animation and multimedia, discovered photography in the process and earned my diploma from Raghu Rai Centre for photography and became interested in storytelling aspects of this medium.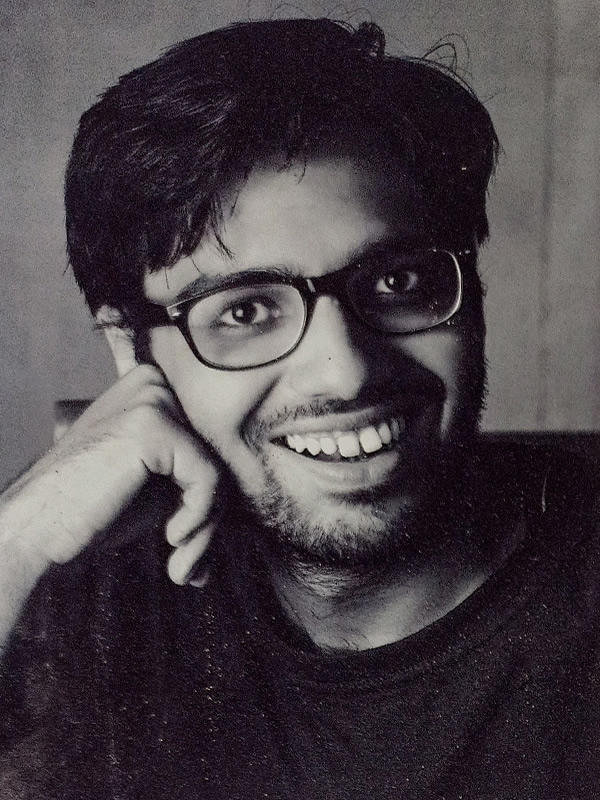 You can find Sanjay Tillani on the Web :
Copyrights:
All the pictures in this post are copyrighted Sanjay Tillani. Their reproduction, even in part, is forbidden without the explicit approval of the rightful owners.