"To those who are enthralled by Mountains
they are wonders beyond all disputes." – Willem Dafoe.
My Photostory is just for them.
A road to Gangtok:
From riverine country Bangladesh, Sikkim is just 628 km away from Dhaka. In 2019 Sikkim was opened for Bangladeshi people for the first time. Like so many enthusiastic people I jumped into it to explore Lepchan's country. I took a train from Dhaka to Panchagar and then move to Banglabandha by car. We choose the Banglabandha due to crowd less check post. We were so thrilled to explore the wild sights of Sikkim but after reaching Gangtok we all were depressed to see the gloomy sky. Gangtok is a very small capital of the small state of Sikkim.
However, as per my own itinerary we first moved to Lachung; the northern side of Sikkim and then we will get back to Gangtok and will visit Tsomgo Lake which is just 40km away from Gangtok. And then go for the final destination Pelling – the west side of Sikkim.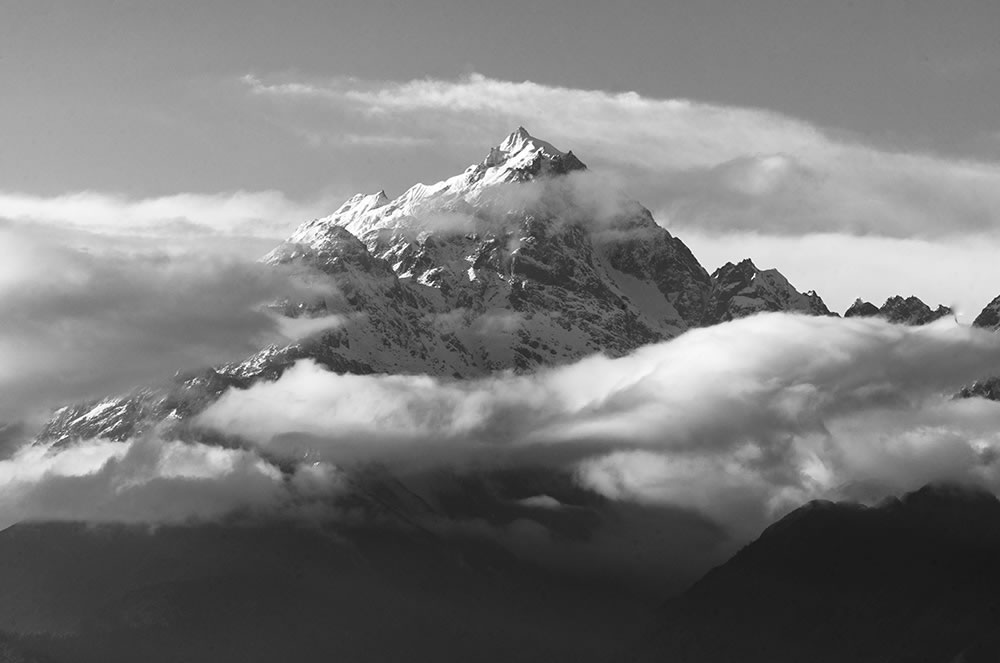 Blue Lachung:
As I said we were depressed to see the melancholic environment in Gangtok. On the way from Gangtok to Lachung, the clouds in the sky were dark and dense. We reached to lachung in melancholic blue dusk. And then the downpour just started outside. I was frustrated and cursing myself why I came in end of March here! All night I listened to the song of rain and fell in asleep. I woke up by the heavy push-up by my young mate Ayon. I sat on the bed and heard my all the teammates saying Oh my God, oh my God! I came outside of the room and stood with Ayon. I was stunt and speechless! It was 5:15 am. I saw the pick of the mountain is dazzling like white gold in the deep mystic blue clouds. For 5/10 seconds I could not say anything. When I realized what I saw I rushed to back to the room and brought my camera.
It was still dark outside. I was crazy to capture the blue Lachung. My mind was not working properly. I was shivering in the cold dawn. Besides that light drizzling was falling then. I came out in outside and realized the light rain is falling down on my camera and my fingers. My hands and fingers are feeling freeze! I realized why it is difficult to capture a shot in the below Minus degree temperature!
After witnessing this wild daybreak in the Lachung. I went to Kataw which is adjacent to Tibbat and China border. Through the ice, through the snow, through the white horizon when I reached at this place; the clouds were rolling and moving slowly like a dream just in front of my eyes and then my guide said" we have merely 25 minutes to cover this place!" I was stumbled over the wild view and freaked out! How can I capture this magical view within such a short time! This is such a wild place that reminds me of Rumi's word " We all have fallen into the place where everything is music" I was a stunt and confused about what should I capture first! Here everything is vast and virtue! I was thinking I can spend my whole day here standing to watch this majestic view!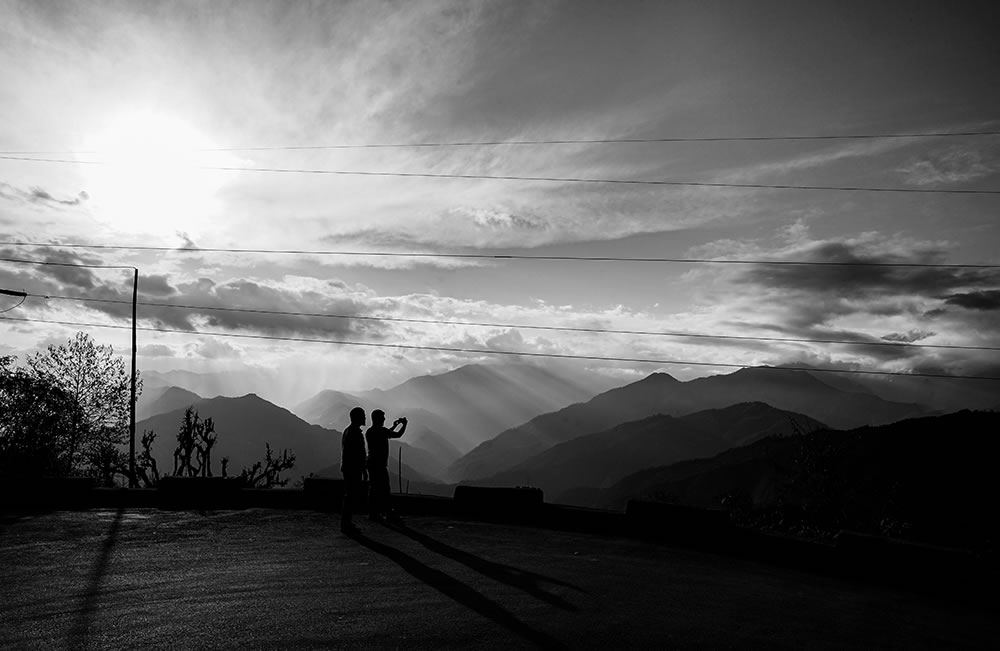 Crazy weather in Tsomgo Lake:
After watching the sights of North Sikkim we were wondering there is nothing left to see in Sikkim but what we encountered in little frost Tsomgo Lake that we will remember my last days of our life. More than 10, 000 feet over the Tsomgo lake while I arrived, I was perplexed to see the waves of the tourist on the Tsongu Lake. We took a cable car and reached to the top of Tsomgo lake. After a while wind started blowing crazily. We were crazy to see this kind of wild place.
My one mate Jubayer took off his shirt! Just after 5 minutes, the tourist police announced we must have to vacant this place. Within a few minutes, this placed turned in to wild place. It was really difficult to see literary anything in the robust wind. I came out of the room for the last time and took my last shot and captured this momentum where tourists were wandering on the falling snow over the mountain. The storm was coming soon. The chilling howling in the cold air was whispering something is wrong! Countless tourists were rushing on the return way.
My eyes got something strange movement on the Yak and the dog on the lake. I noticed somehow animals can feel the disaster prior to a human being. I was the last person behind the tourist. It was dam risky to shoot. Literary, I was crawling on the icy lake. Yet I took my chances to shoot of adverse weather. It was going in my head now or never!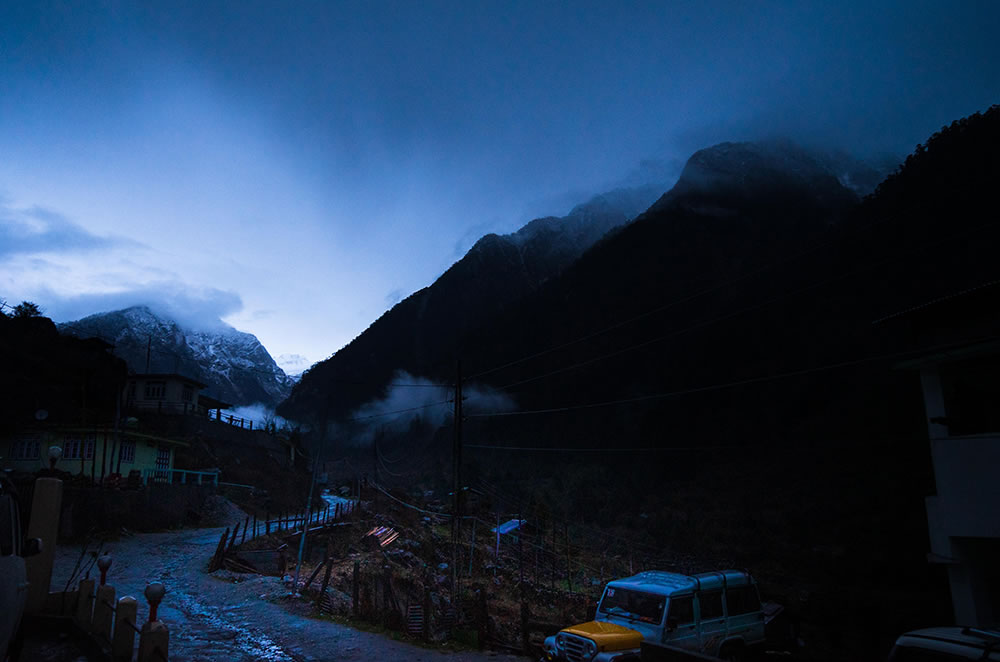 The magic of Pelling:
End of the Lachung and Tsongo trip we were driving through Namchi to Pelling from south Sikkim to West Sikkim by car. The whole road trip was so serene and so quiet. In the middle way of the road, we all screamed to see the majestic view of Kanchanjangha. We came out of the car and explored the enchanting view – the clouds are roaming round of Kanchanjangha- the third-highest pick of the mountain in the world. Soon after the pick of Kanchanjangha was covered beneath the clouds. After that, we reached to some temple and enjoy its spiritual beauty of it.
The architecture was of some temples was interesting though. However, On the way, we encountered another overwhelming scenery. We saw clouds were rolling over the mountain. We had a rush that's why missed the rain over the mountain. Maybe we missed the most beautiful scenery and sound- the rain must fall over the Mountain.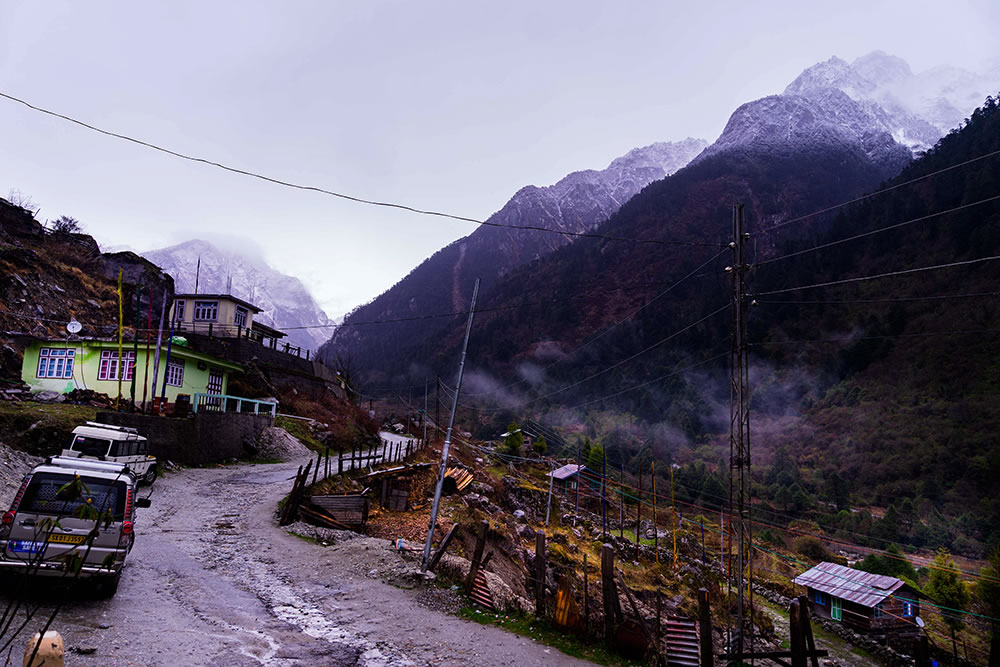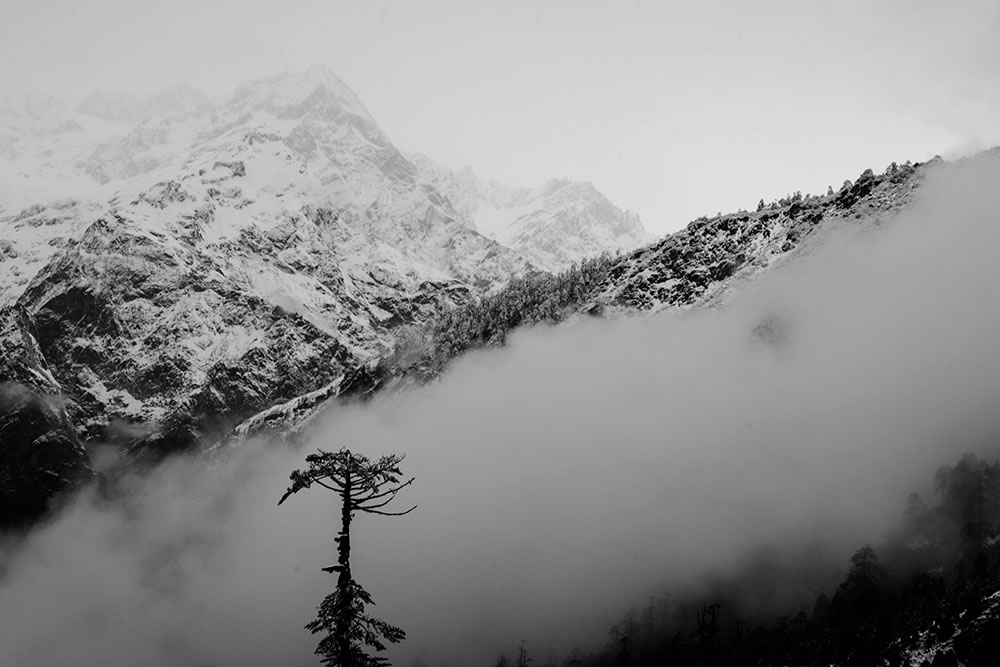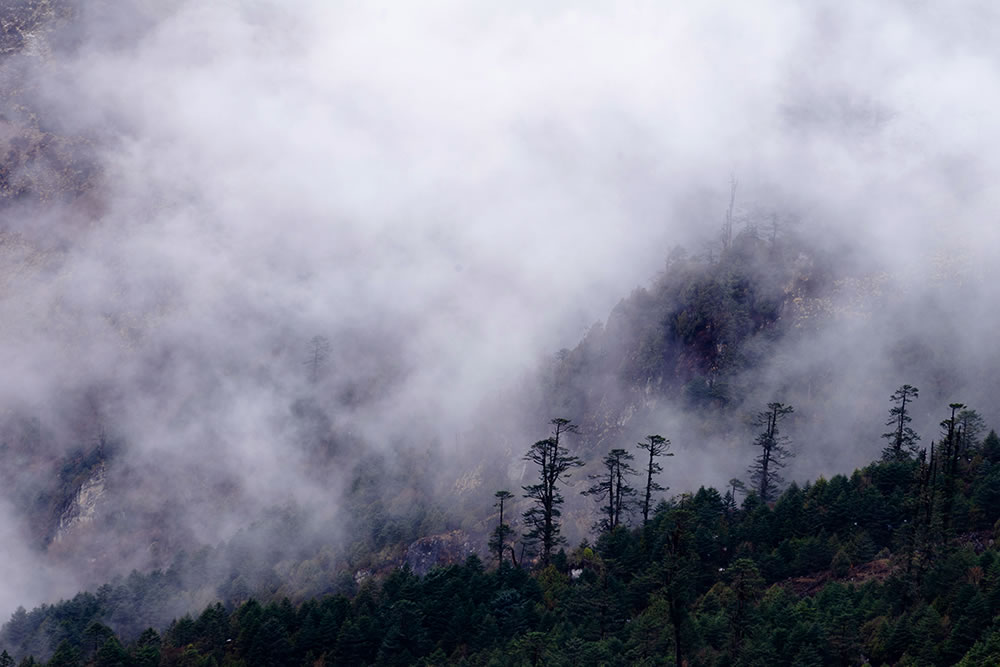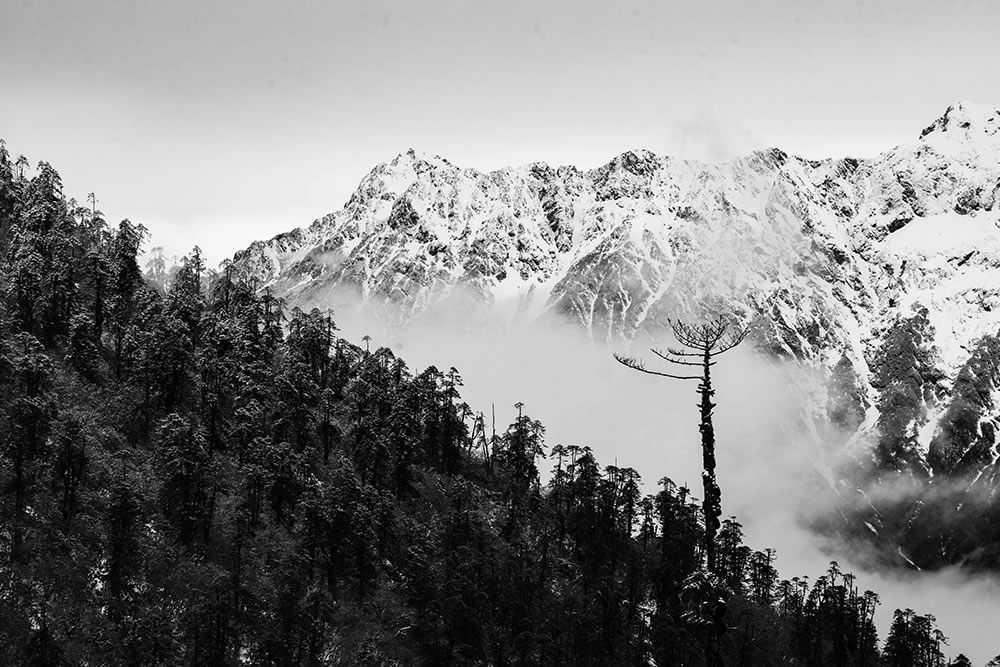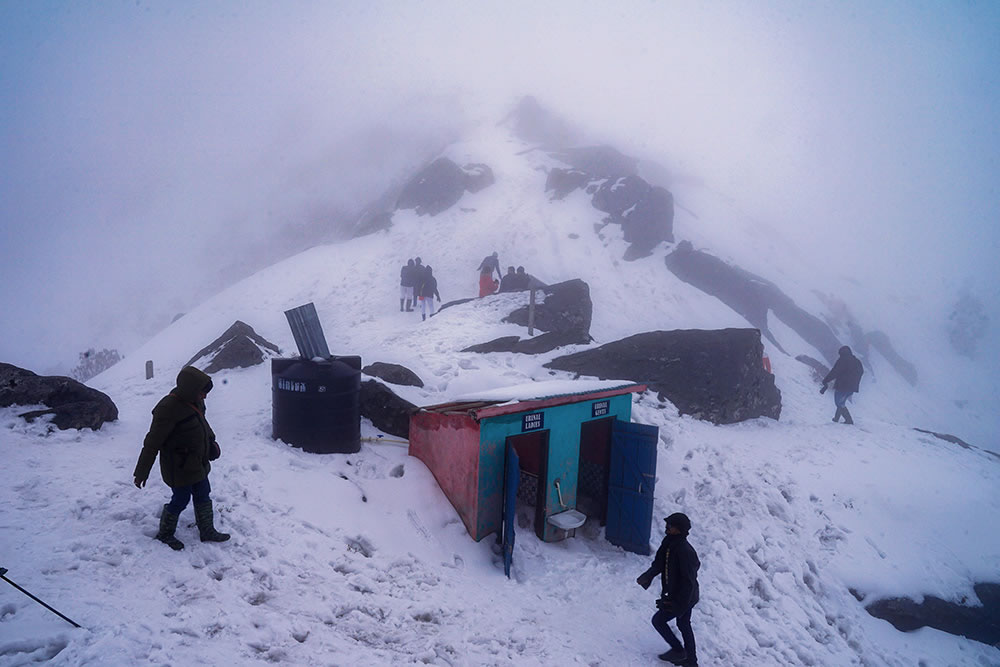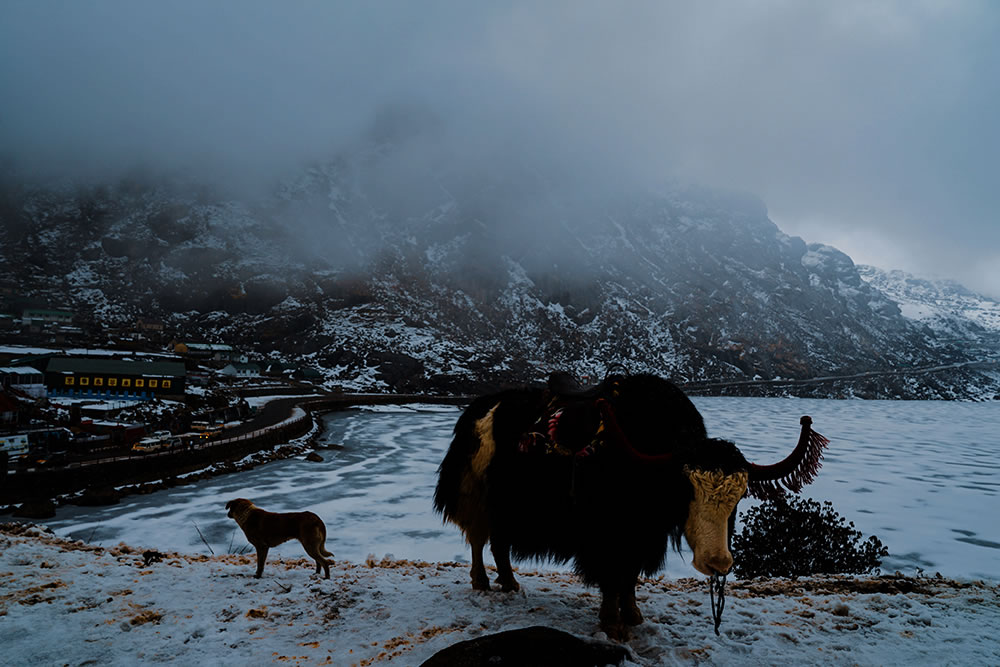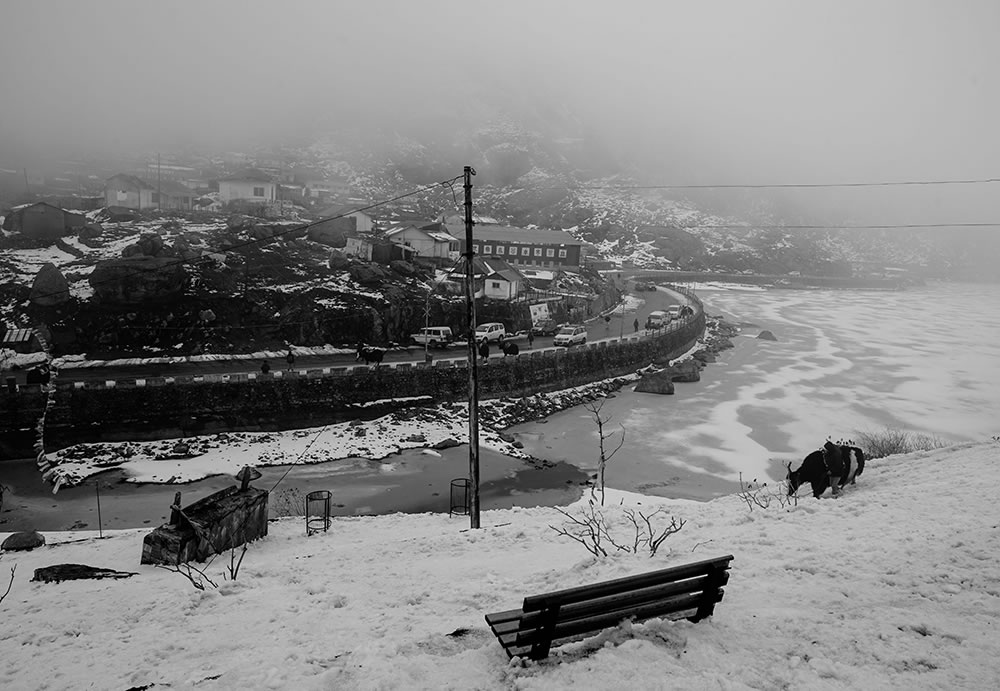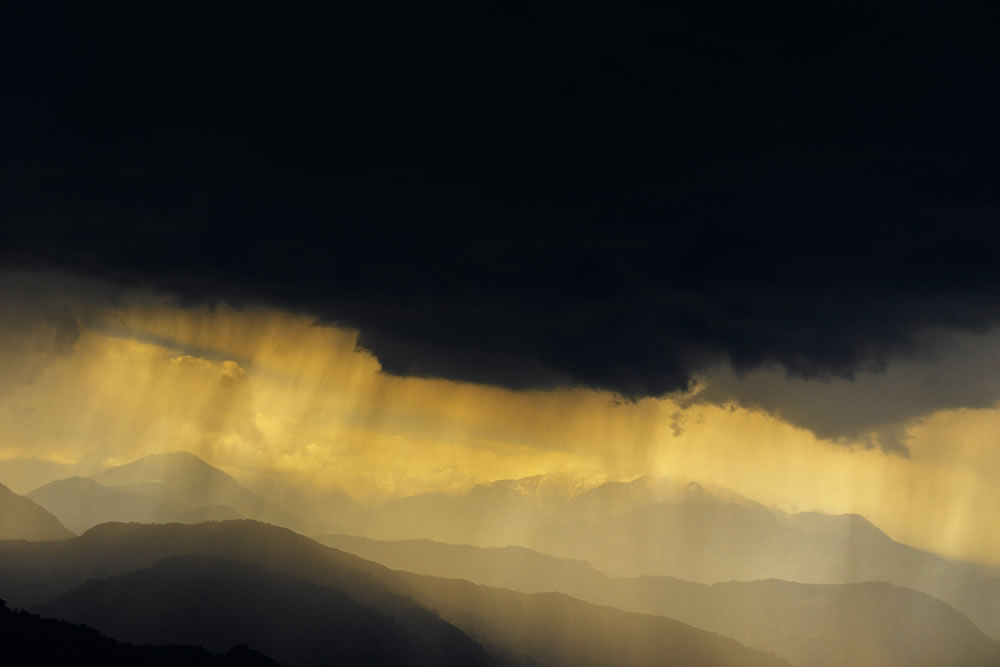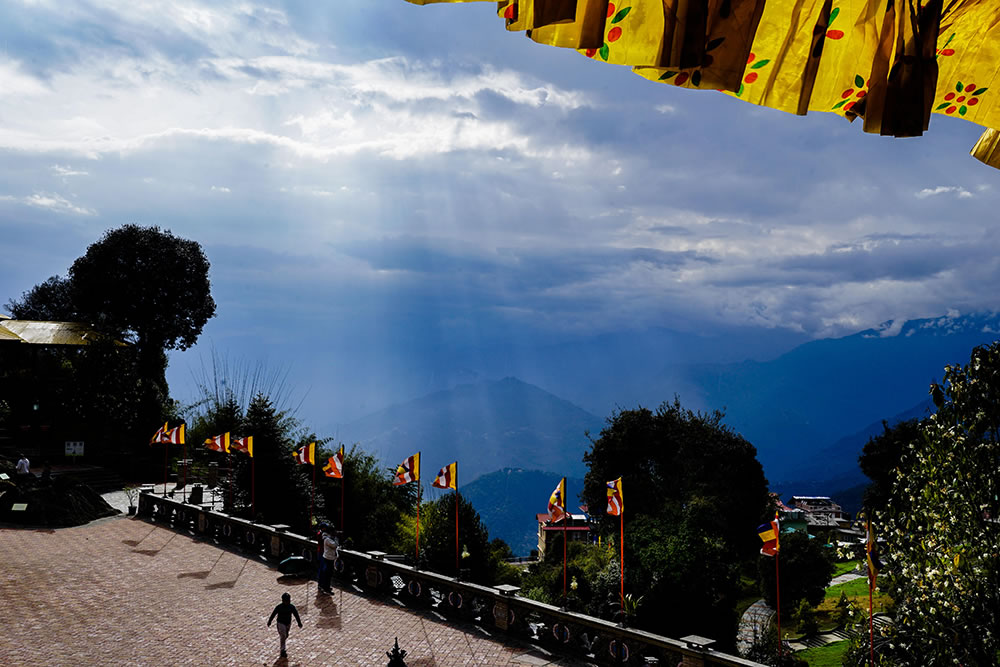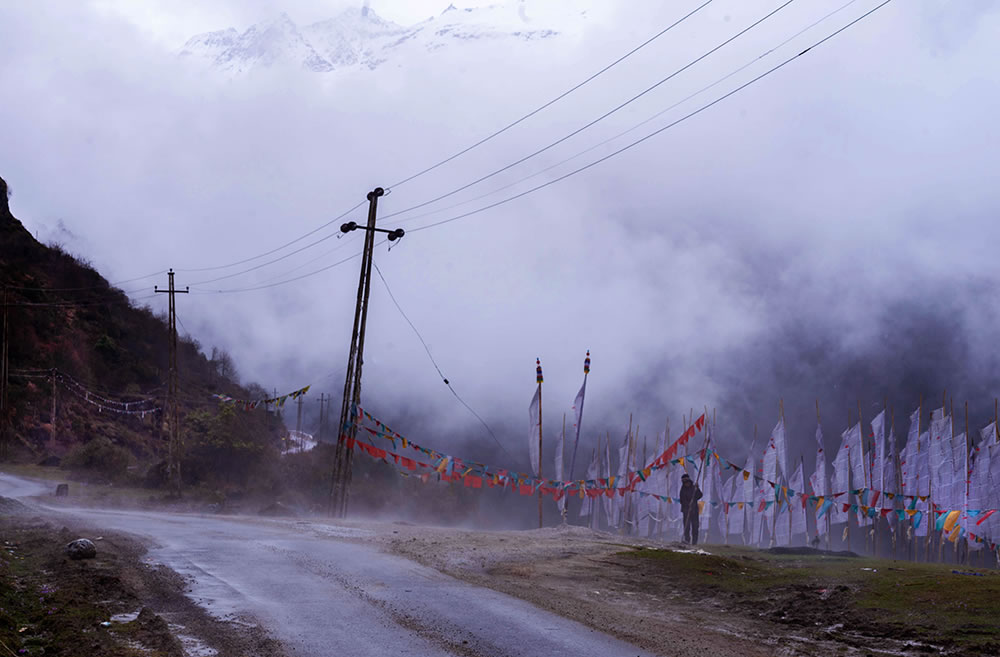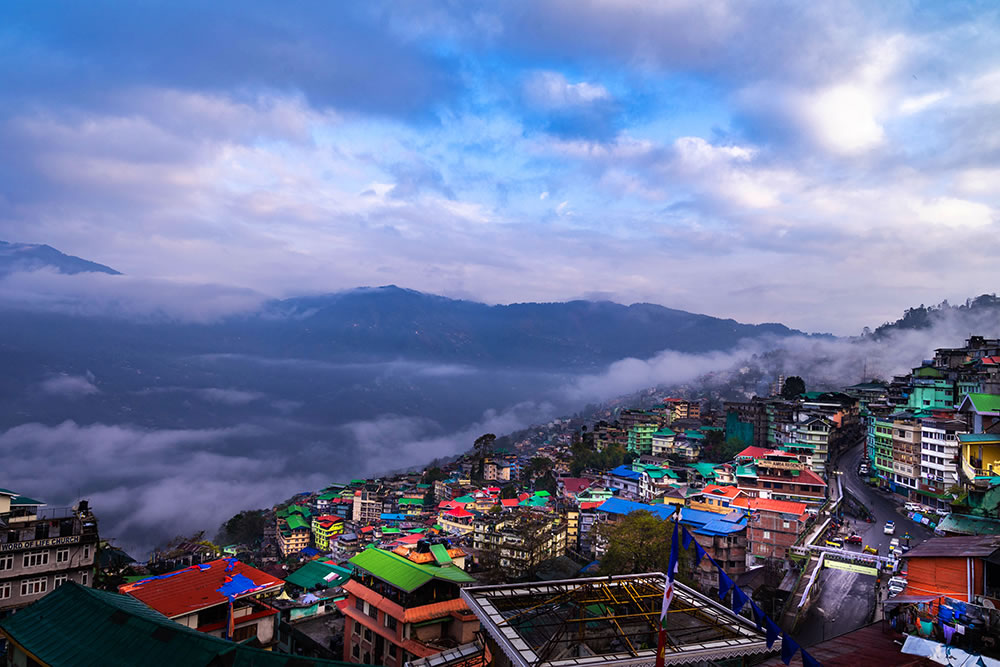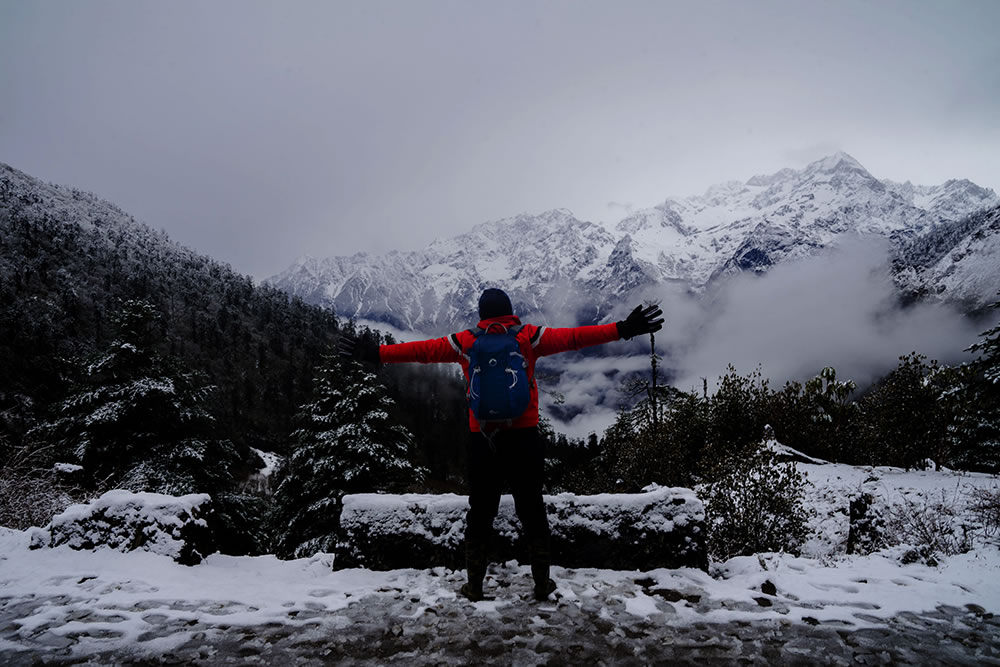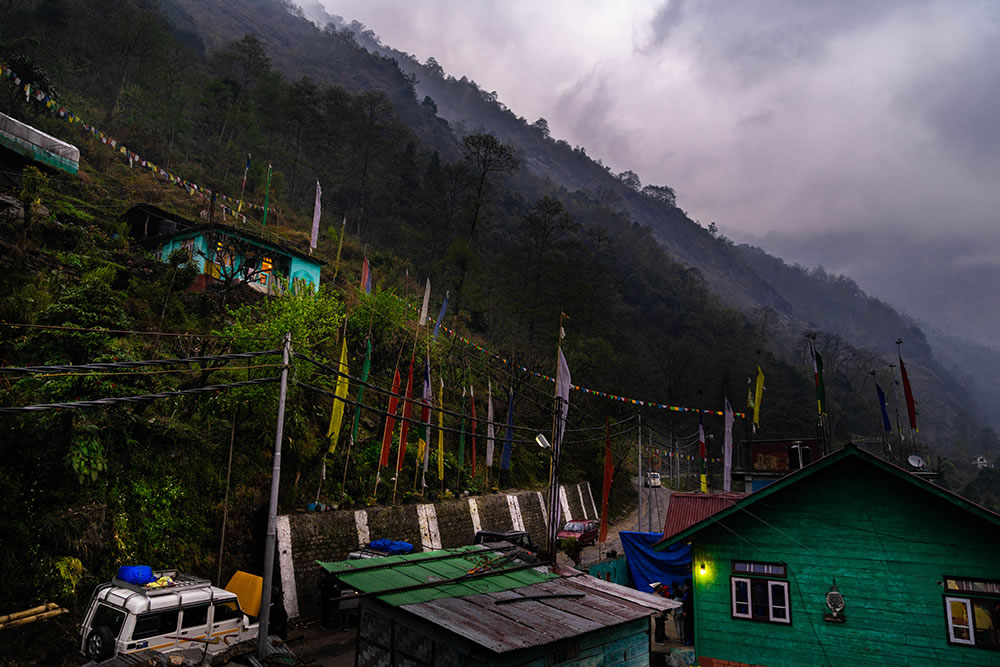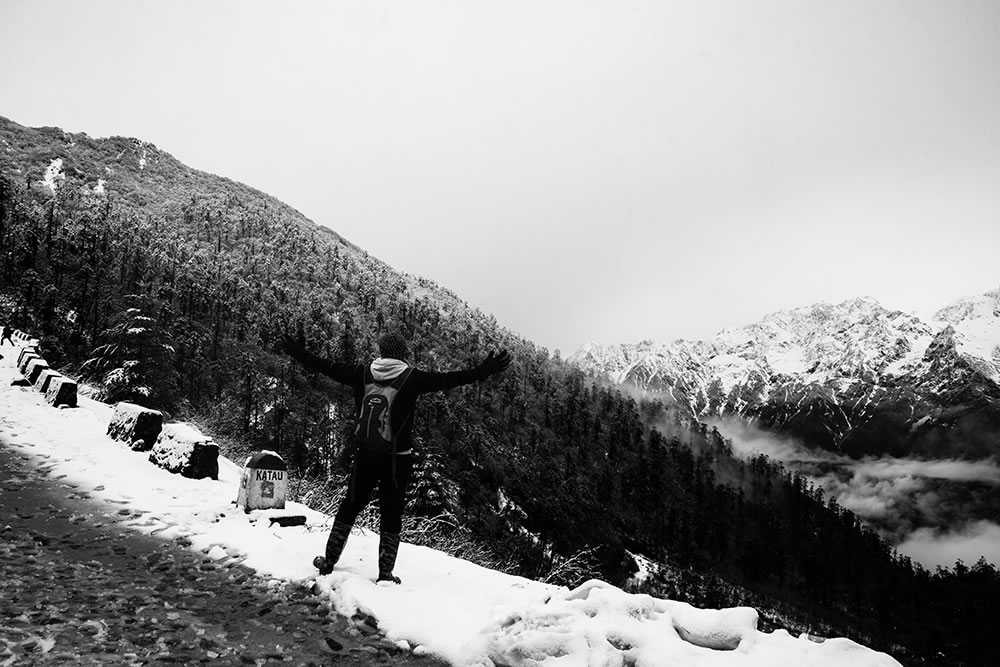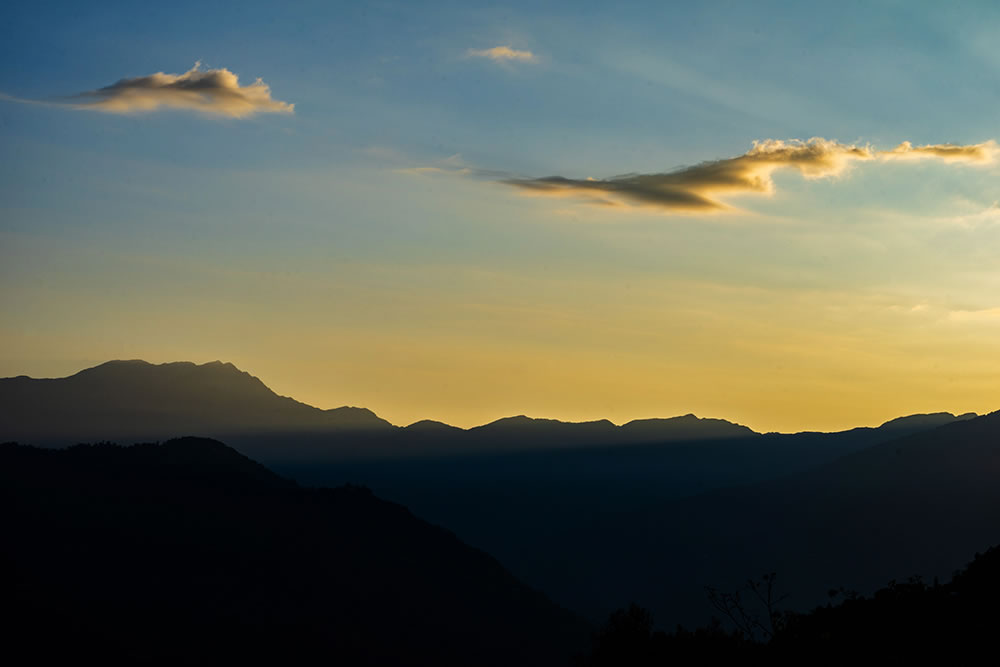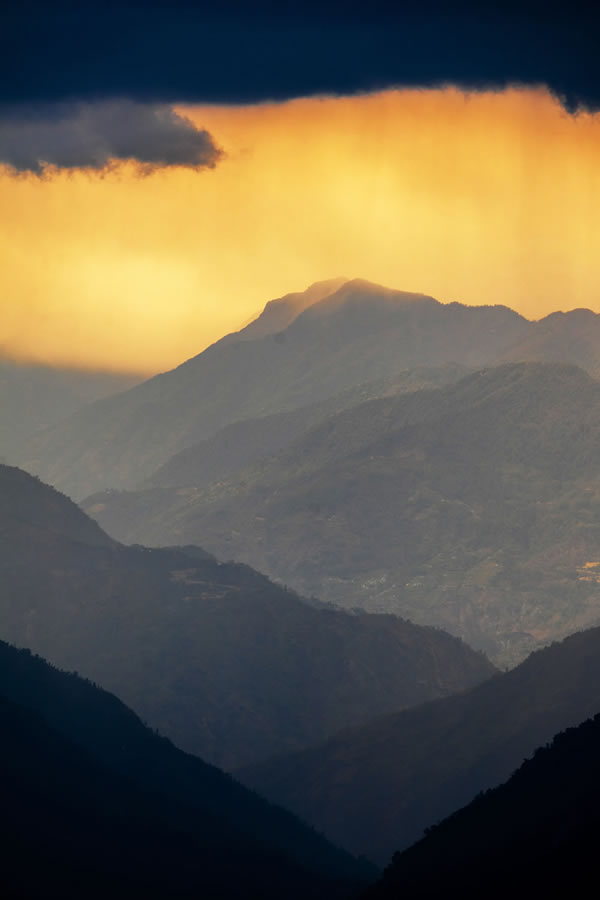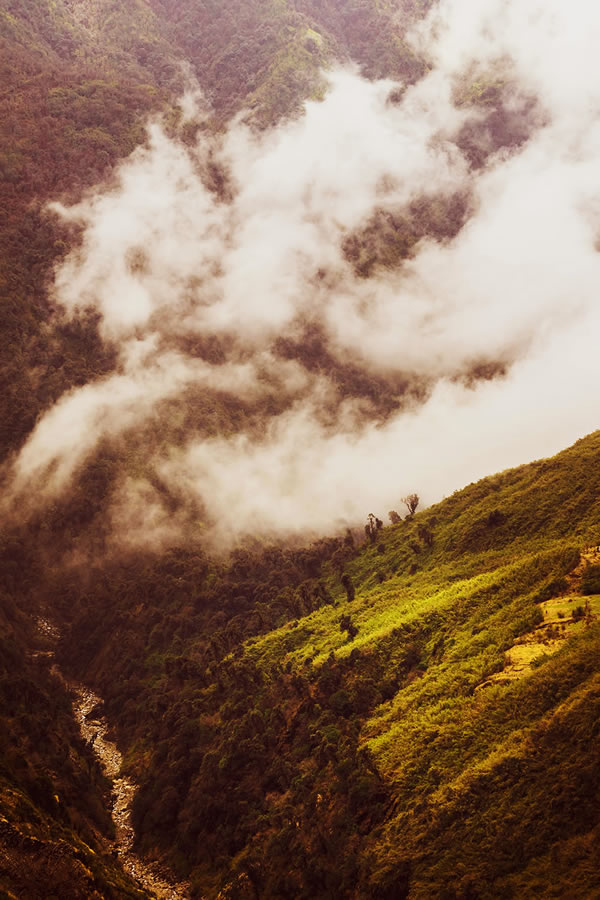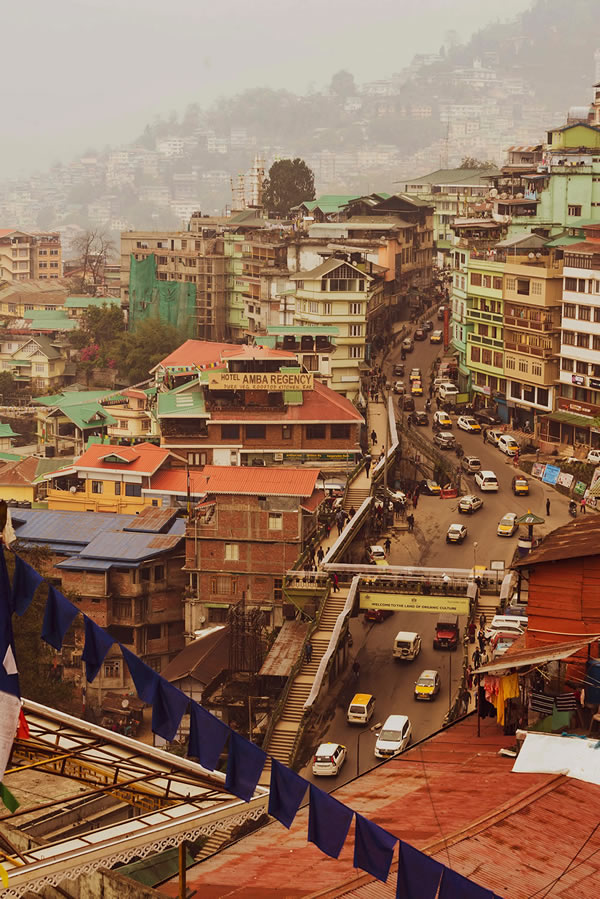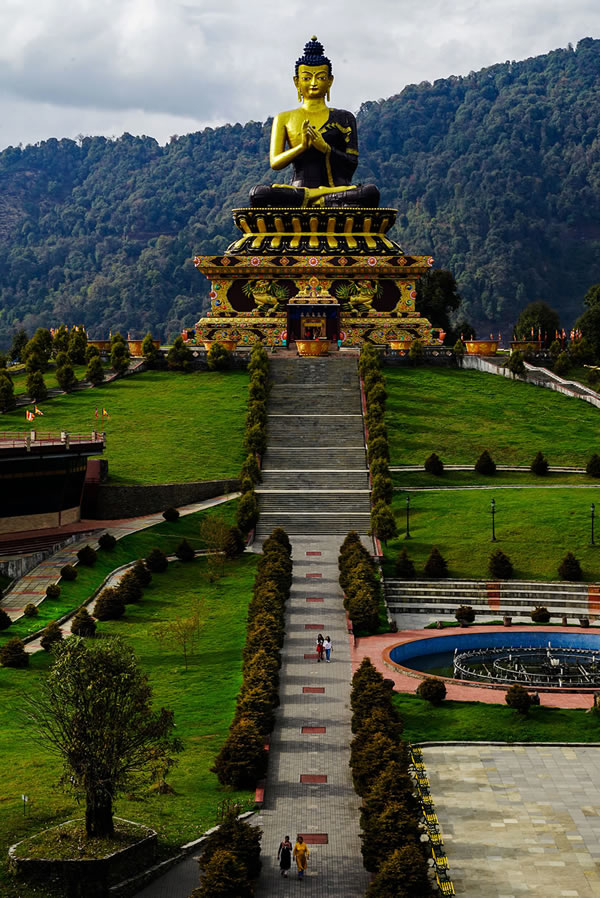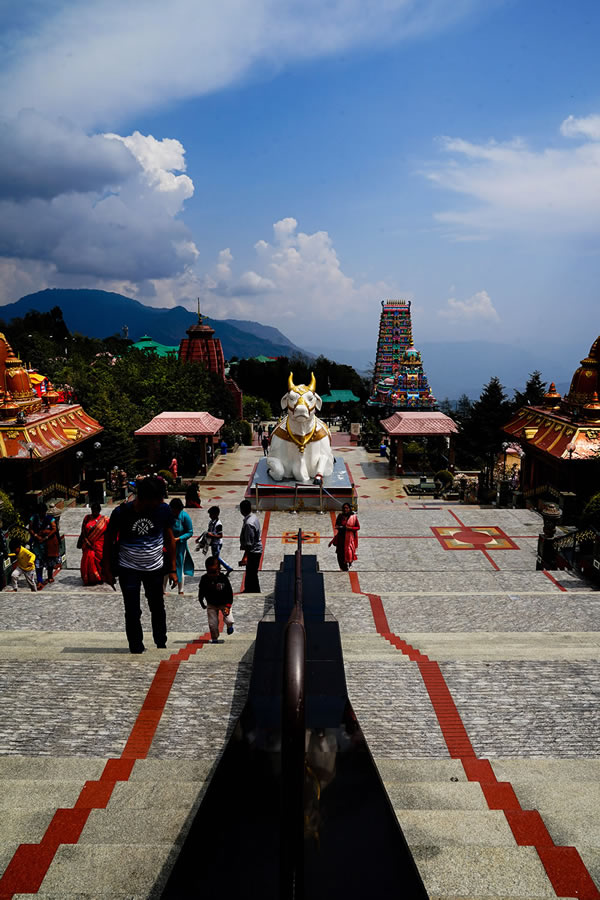 About Arif Zaman
From my childhood, I was a big fan of movies. I grew up with movies and books, plenty of books and they made a deep impact on my mind. In my childhood, I loved to hear stories from everyone. I love to read different types of books. Reading World classics, thrillers, adventure books I wanted to be a writer but I never thought I would be a Photographer. Whenever I felt gloomy, I used to look outside of the window and my sight was far away. I thought the world was beautiful. Deep inside I have cravings for Photography. I realize outside of my window of the home, the world is so vivid.
The different cultures, religions, indigenous people, and their rituals always attract me so much. However, I finished my graduation and post-graduation in International relations from Dhaka University and MBA from Southeast University. I started work in different private sectors but finally, I am working in the tourism sector which is also related to the preservation of boats. Right now I am working as Assistant General Manager in Contic. In 2014 I went to Florida and I got a gift for a small camera from my sister in law and my photography journey started.
I felt I needed to go more deep inside of it. Later, I finished some photography courses in the first light from GMB Akash who is not only renowned in Bangladesh but also an acclaimed photographer in the world. I realized Photography is a long journey for him. I felt I have a keen interest in the festival, street photography, lifestyle, traveling, and architecture as well. Being a photographer, I learned to feel all the tiniest pleasures of life and absorb all abandoned beauty. When I capture, I try to capture the picturing time and I am completely lost in it! I forget all the agony during the photoshoot.
My works are published in national and internal magazines, Bihanga, The Daily Star Celebrating life 2018, Bangladesh Brand Forum, Bangladesh Tourism, Finalist in Food for sale category Pink lady, National Geography, Amnesty International, Agora, View bug, International Global shelter projects, featured my photo series on 121 clicks.com and Russian Journal Edge of Humanity and different international platforms.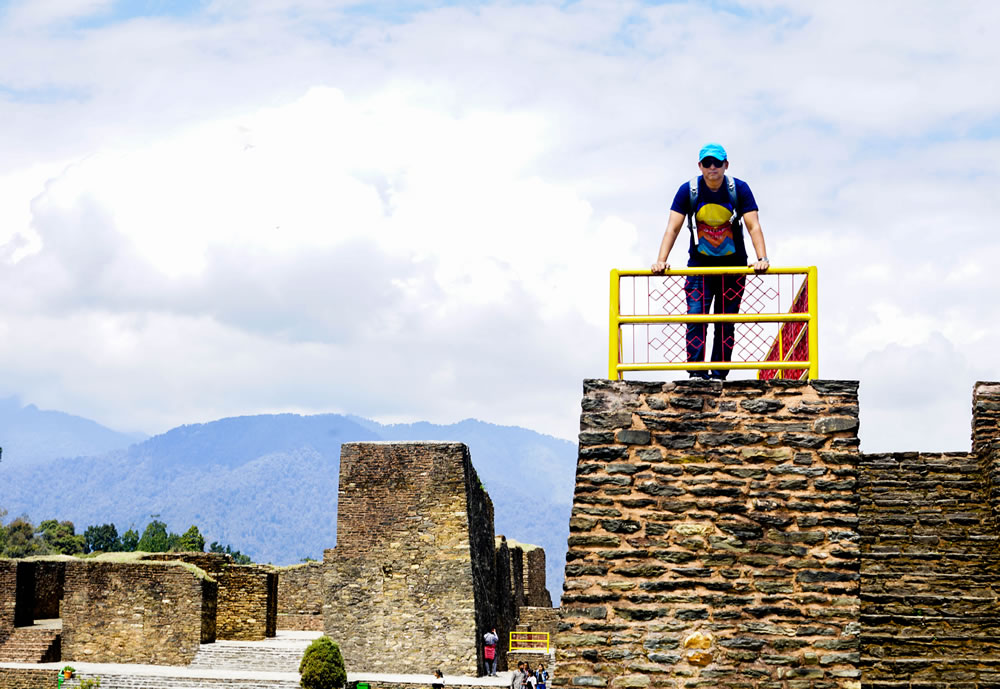 You can find Arif Zaman on the Web:
Copyrights:
All the pictures in this post are copyrighted to Arif Zaman. Their reproduction, even in part, is forbidden without the explicit approval of the rightful owners.