"The Quiet Storm" is an exploration of internal struggle as it is revealed in the context of the natural world. In each tableau the face of the subject is hidden or obscured, rendering them simultaneously "any" and "every" woman.
Emotion and story are conveyed with minimal information: using only posture, gesture, symbol, and color to convey meaning. The viewer encounters these anonymous and private moments within the context of an open or public landscape. This juxtaposition creates a tension between intimacy and distance calling into question the notion of public vs. private spaces. Whether the subject is caught in a moment of grief, meditation or simple contemplation the viewer takes on a dual role as both voyeur and confidante to the undisclosed story of an anonymous figure.
The landscape, rather than mere backdrop, takes on its own role as a character in witness to the unfolding story. In some scenes, it appears a refuge to a female figure laid bare, while in others it acts as a hostile or antagonist foil.
#1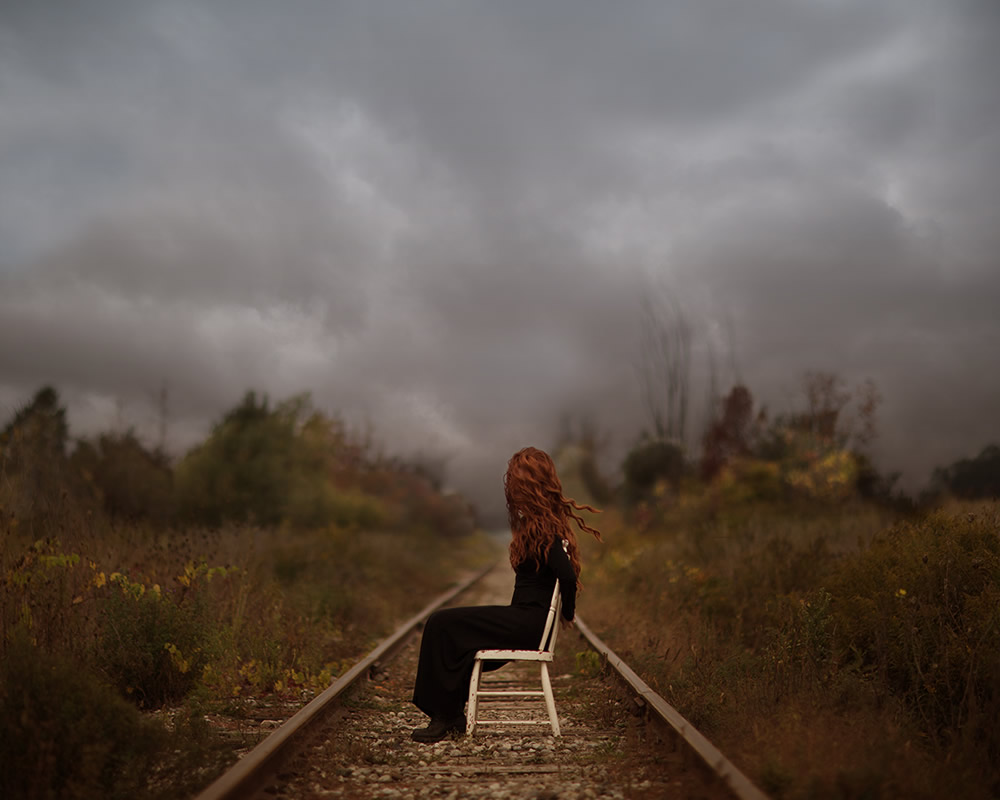 #2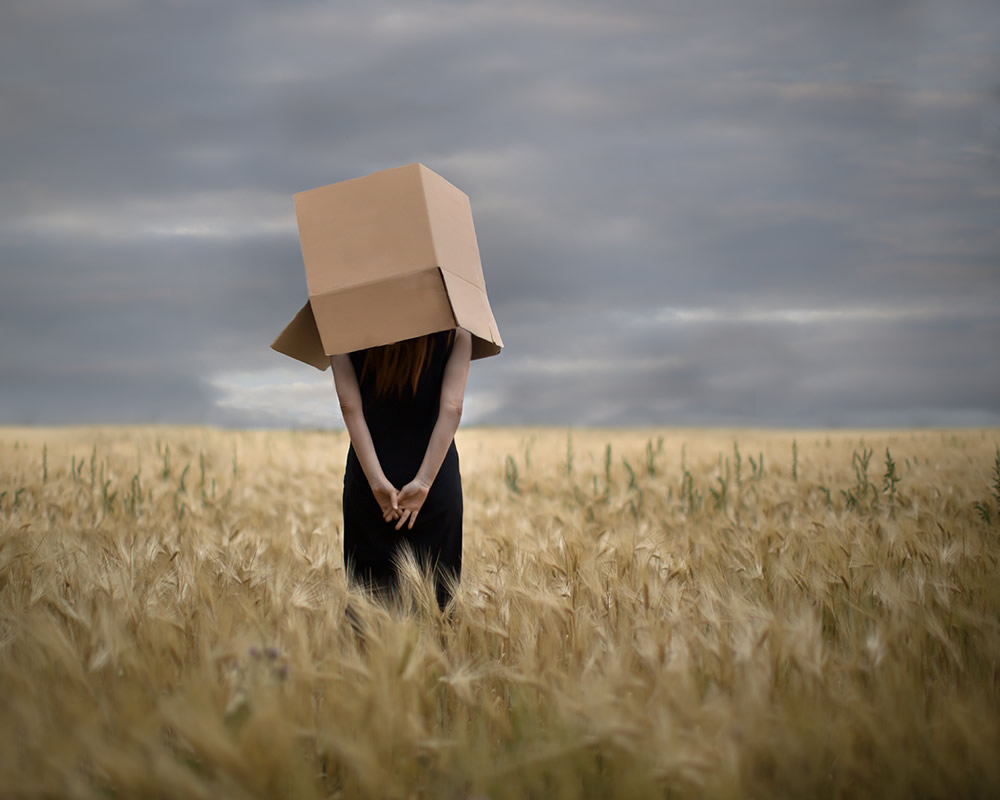 #3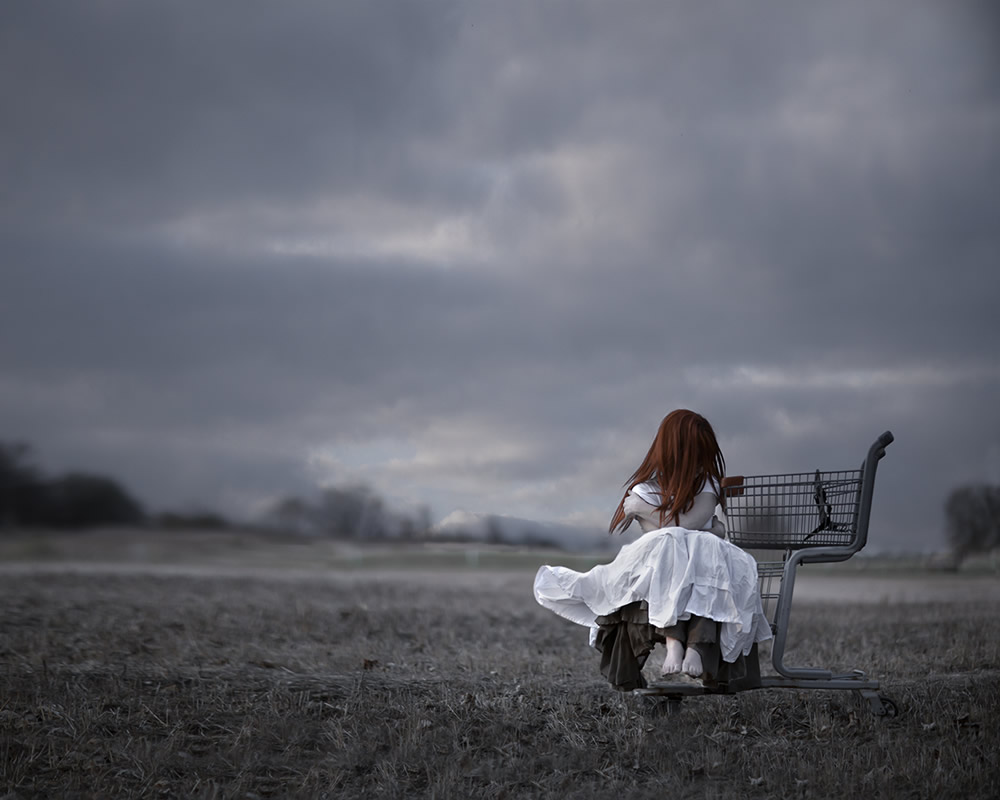 #4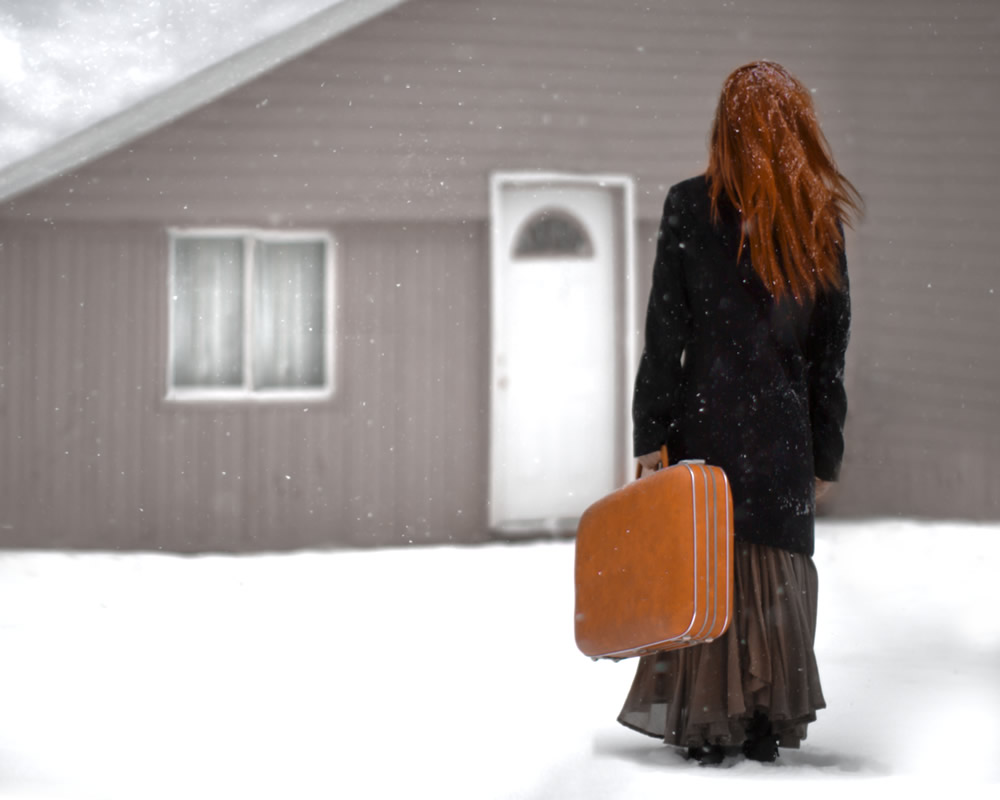 #5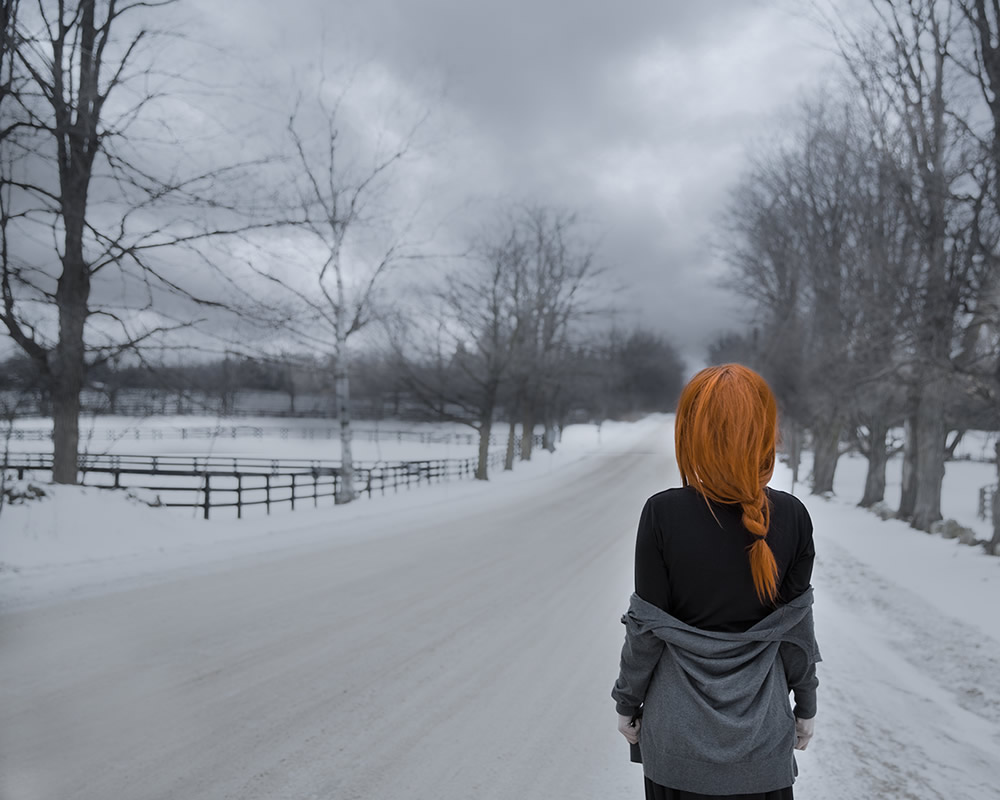 #6

#7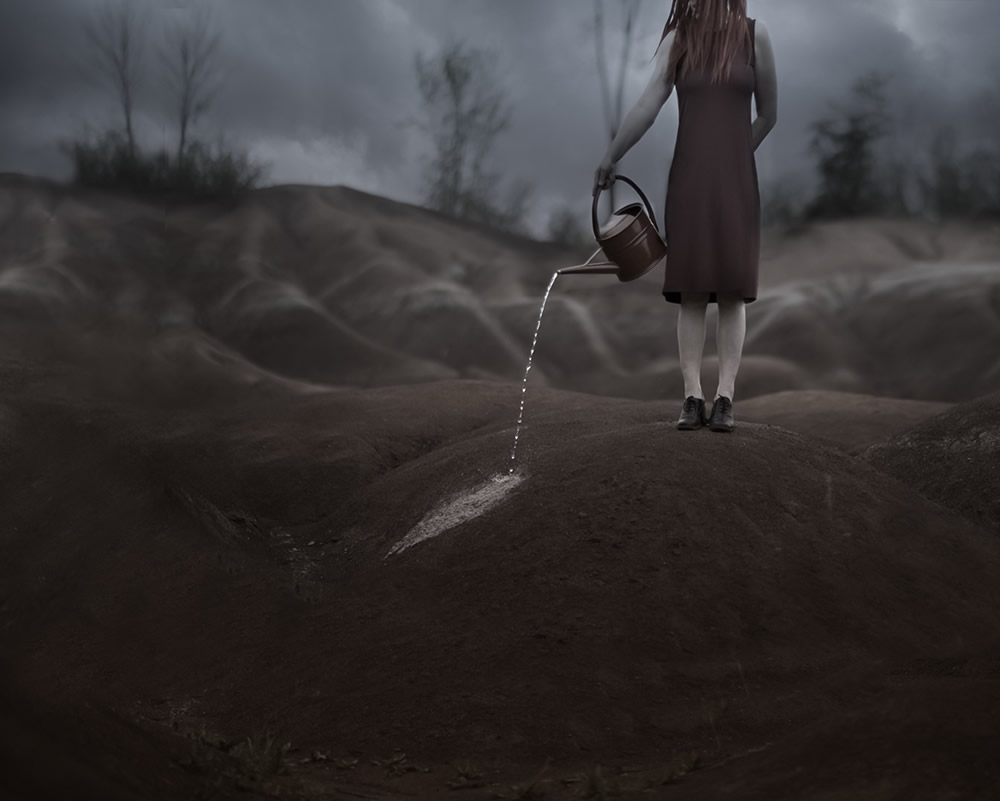 #8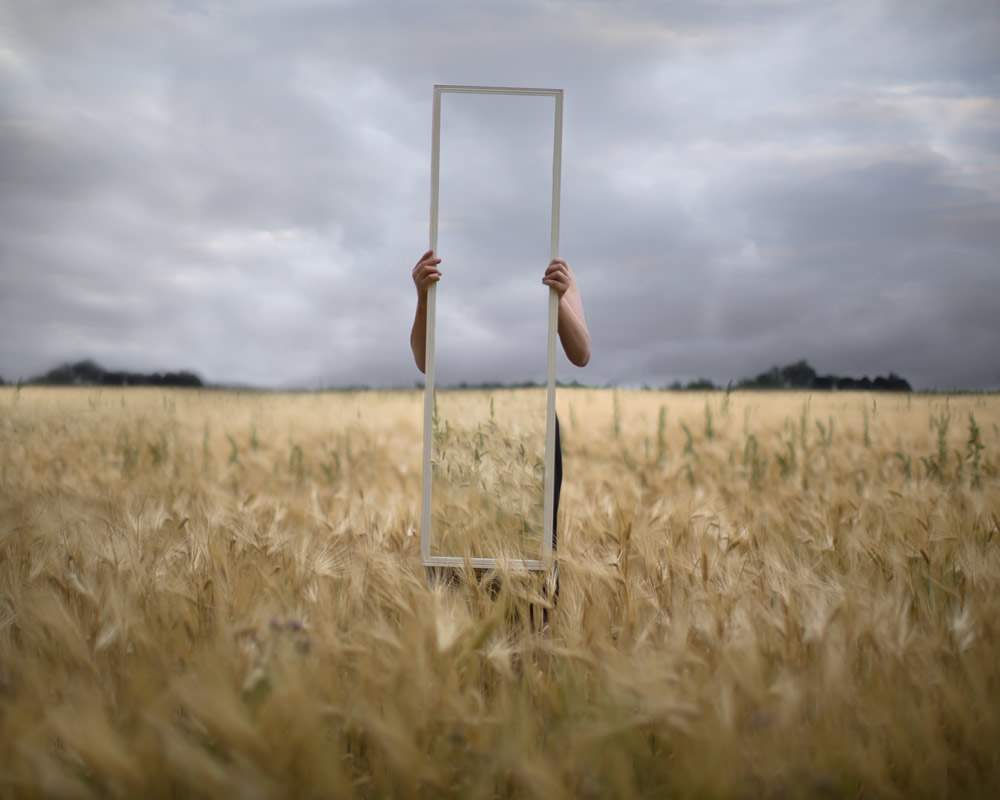 #9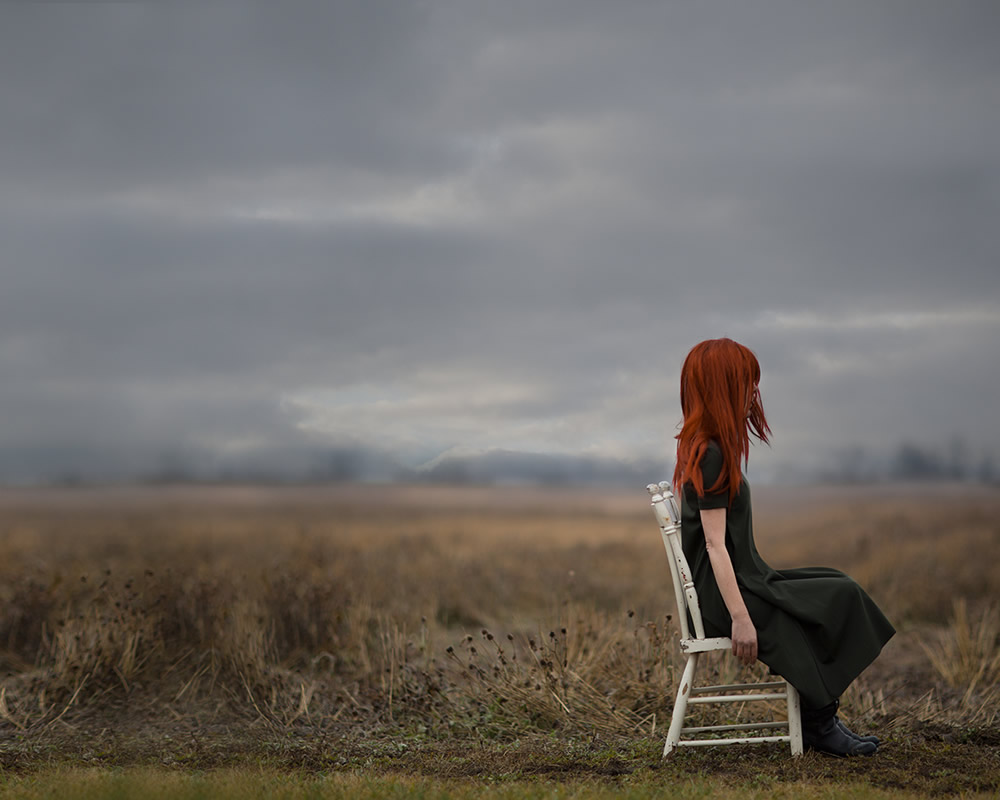 #10
#11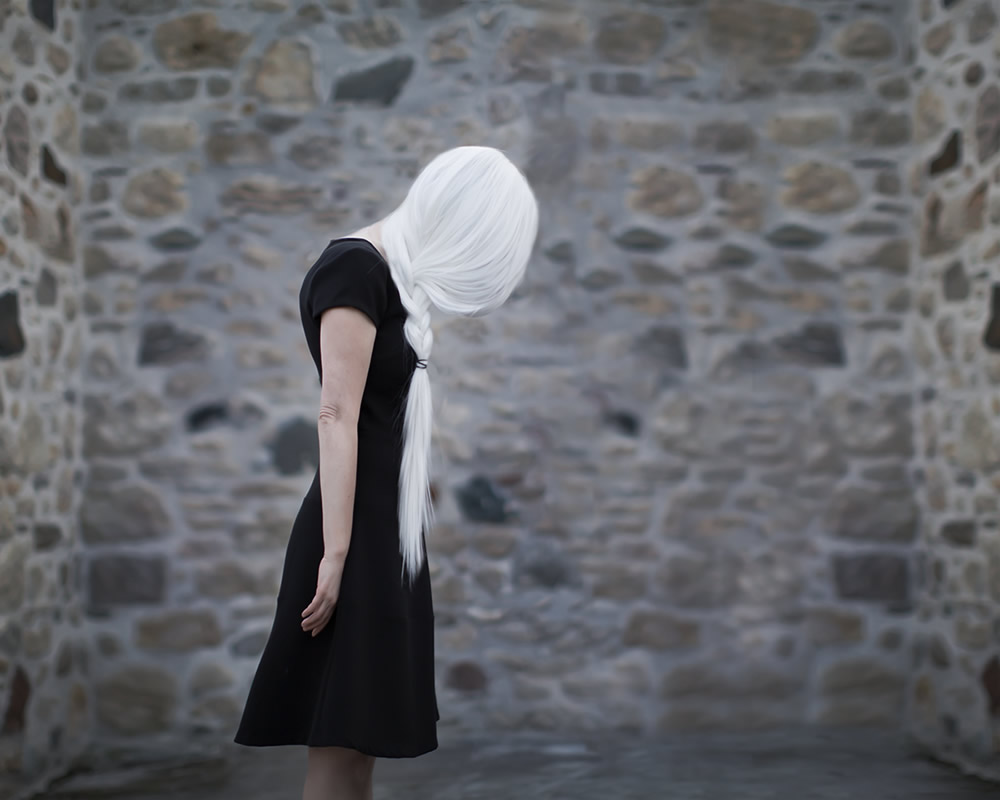 About Patty Maher
Patty Maher is an internationally recognized, award-winning artist based in Caledon, Ontario, Canada. The inspiration for her art comes from an exploration of the feminine in the context of both natural and urban settings. Working primarily through staged portraiture and self-portraiture Maher is widely known for hiding or obscuring the faces of her subjects often only using only posture, gesture, symbol and colour to convey emotion and story.
Patty Maher was born in Toronto and completed undergraduate and graduate degrees in English Literature at the University of Guelph. Her work as a fine art photographer began in 2010 and since then has been featured on book covers and recognized in numerous online and print publications around the world. Patty has also received recognition in prestigious photography contests including the PX3 Prie de la Photography Paris, Moscow International Foto Awards, Tokyo Foto Awards, the International Color Awards, and the International Photography Awards. Maher's work is known internationally and sold throughout the world.
Patty Maher's work will be on display in a solo exhibition May 3-25 at the Abbozzo Gallery in Toronto as part of the Contact Photography Festival titled The Sky As My Witness,. Find out more here.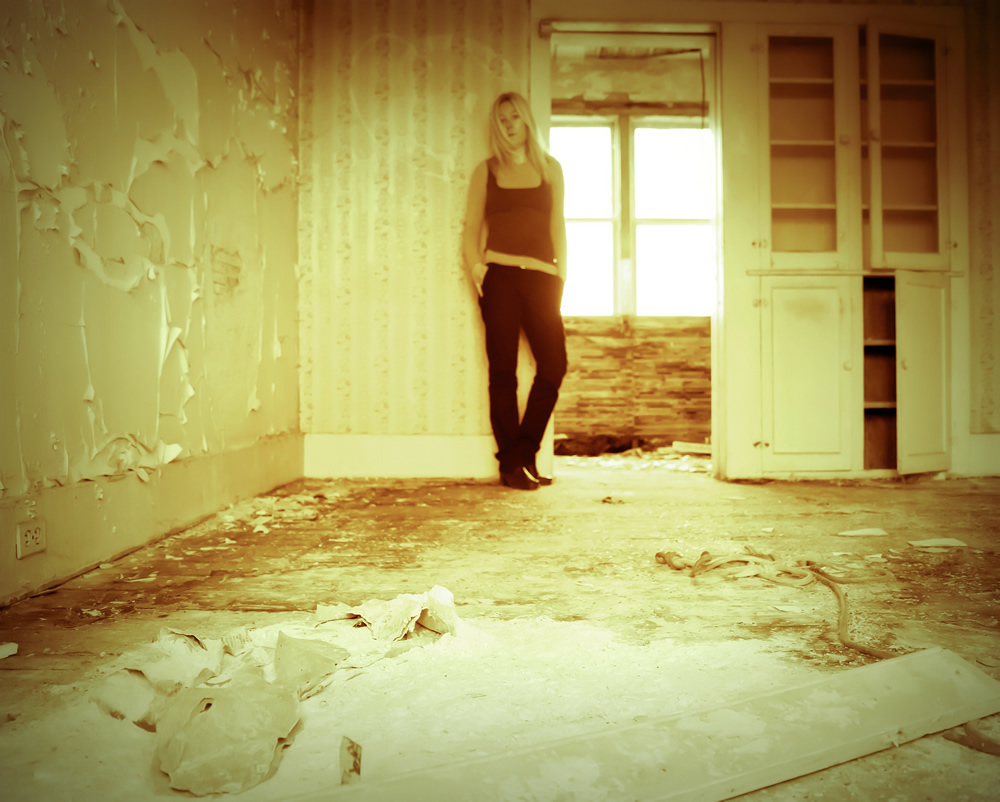 You can find Patty Maher on the Web :
Copyrights:
All the pictures in this post are copyrighted Patty Maher. Their reproduction, even in part, is forbidden without the explicit approval of the rightful owners.