What is Rakher Upboash?
Rakher Upobash is a Hindu religious festival of lights, faith, and devotion. Rakher Upobash is usually celebrated in the month of Kartik as per the Hindu calendar, which usually falls in November. Kartik month is an auspicious time as per the Hindu religion. There are a lot of festivals and religious events in this month.
Shri Loknath Bramhachari Ashram Barodi is just 35 km away from Dhaka; the capital city of Bangladesh. Baba Lokenath is worshipped as an incarnation of God. He is a very popular saint in Kolkata and Bangladesh. He is a revered saint within Bengali Hindus. Apart from the religious factors, this festival is very important and special because of the great divinity involved with it. Baba Lokenath was a people's saint and through this festival and divinity in the faces of the people, one can realize his popularity.
The photo is about a Hindu festival named "Rakher upobash". When thousands of Hindu people sit together with oil lamps & fruits & they pray to God in Barodi temple. The Hindu devotees keep fasting on that day and secure their places from an afternoon in the temple. All the men, women, and children sit side by side. They remember Baba Loknath who was 18th Century Hindu saint of Bengal. Hindu devotees having fast whole day and pray in earnest to God for their favors during the ritual called Rakher Upobash traditionally. When I saw it the first time it seemed that thousands of souls are enlighting in candlelight. I captured this enigmatic moment in Barodi and Shamibag temple. Every year thousands of Hindu devotees commemorate Baba Loknath asrom Barodi and Shamibag temple.
My experience of Rakher Upobash:
I have been covering Rakher Upboash since 2018. I have visited two temples for Rakher Upobash. Usually, in two temples Hindu devotees celebrate Rakher Upobash in Bangladesh. I visited both temples in Shamibag and Barodi. Shamibag is just adjacent of old Dhaka and Barodi is 35 km away from Dhaka city. In my view shamibag is a very small temple and crowed is not is as big as Barodi but both temple execution are completely different from each other and the charm of the prayer is divine in eyes.
When I reached in Barodi asrom I felt that I am in a strange world. It is just 35 km away from Dhaka city but the effect of the prayer is enigmatic! First, I took auto CNG and then took the bus from Gulistan and reached to Sonargaon. I drop off from the bus and explored the building, plenty of auto CNG and the massive crowed hassle just on the way of my road! How would I move on this chaotic road! My driver drove apathetically and reached us within half an hour at Barodi asrom or temple. I just put off my shoes like everyone and discovered massive crowed in the Barodi ashram. The evening just turned in to the night and thousand Hindu devotees started to prayer. I stood on the 2/3rd floor and i explored the enchanting view of the thousands of souls are burning in the candlelight but soon I discovered I am crying! It was not emotional rather the smoke just waved in the air and heated directly to my eyes. I ran, came out of the building, and walked into the Hindu devotees. I found myself in the candle, smoke, and Hindu believers.
Still, I cannot figure out how these people prayed in the smoke! I captured like one after another shot like crazily. when the prayer was finished, my eyes were dry. I felt vomiting but soon I was ok and returned on the home. When my fellow dropped me in the Gulshan circle, I was walking in the metropolitan city. I was thinking was it a dream? Was it an illusion?
If I had not Photographer I never went in those places? Photography took me on a different planet where I and my soul only know, I and my eyes only know who I was, what I am, and what I been through, and what I witnessed!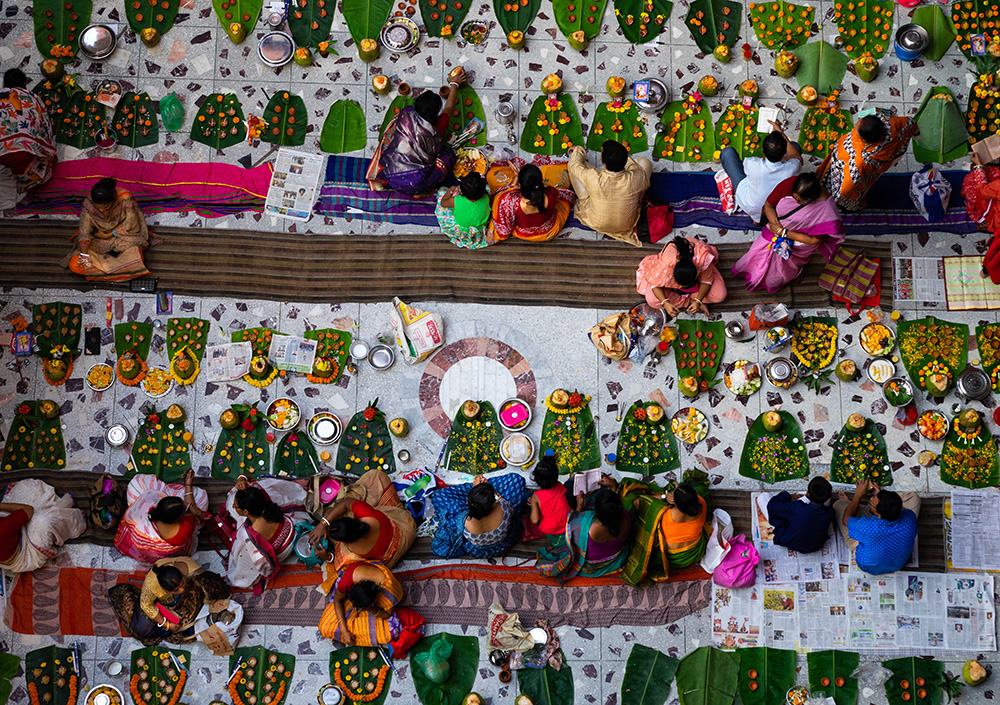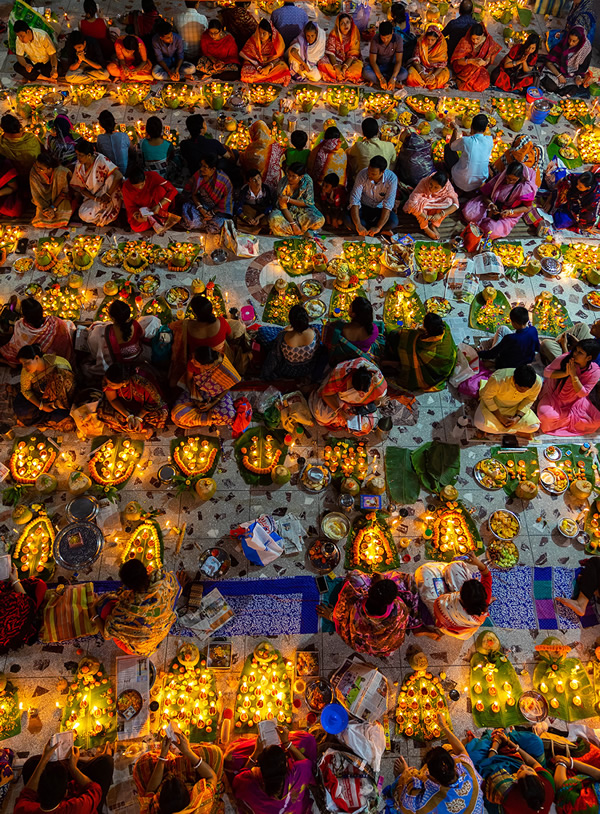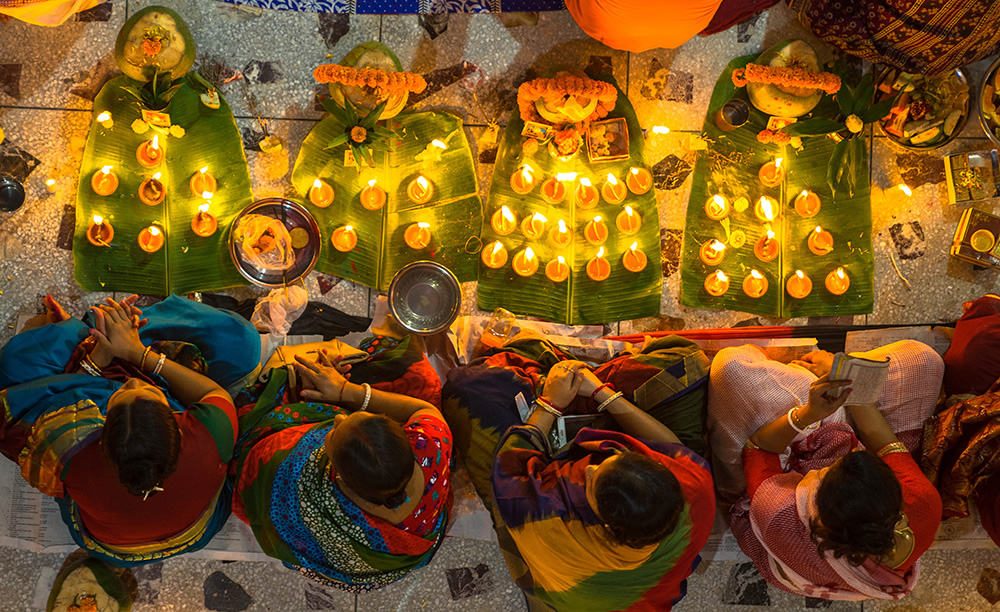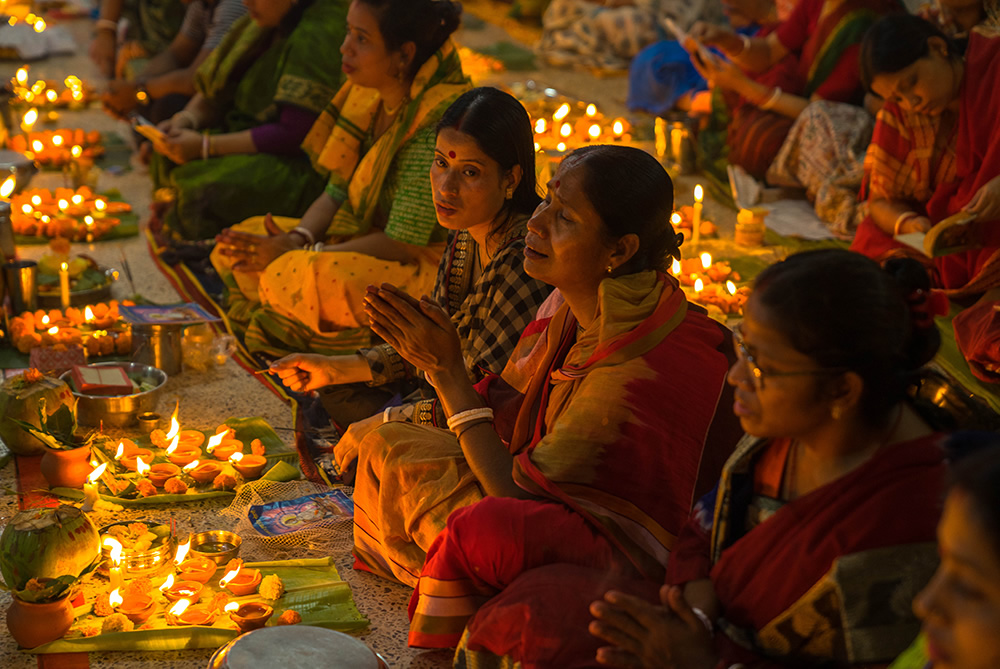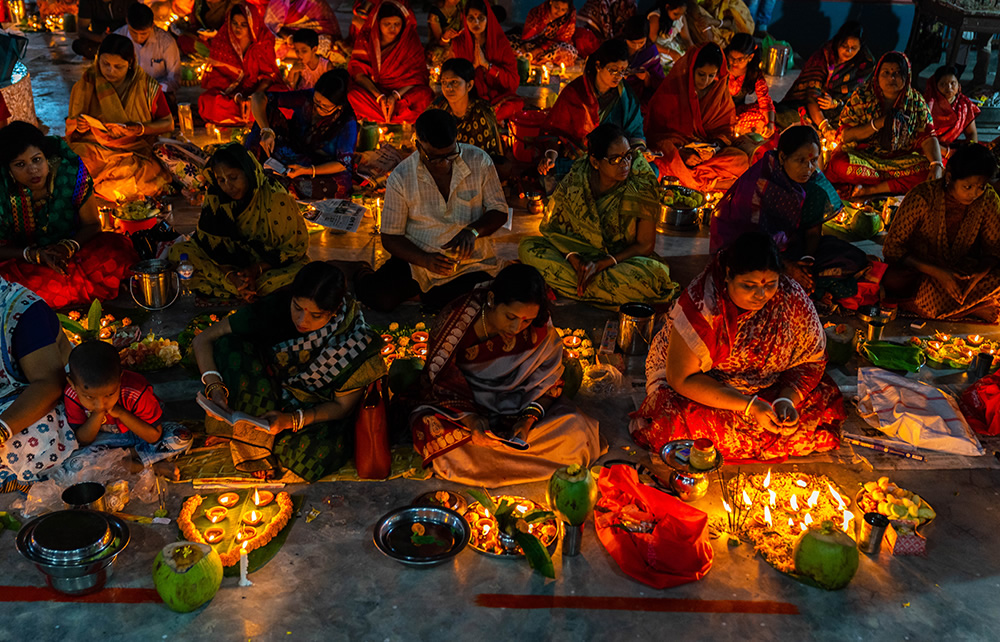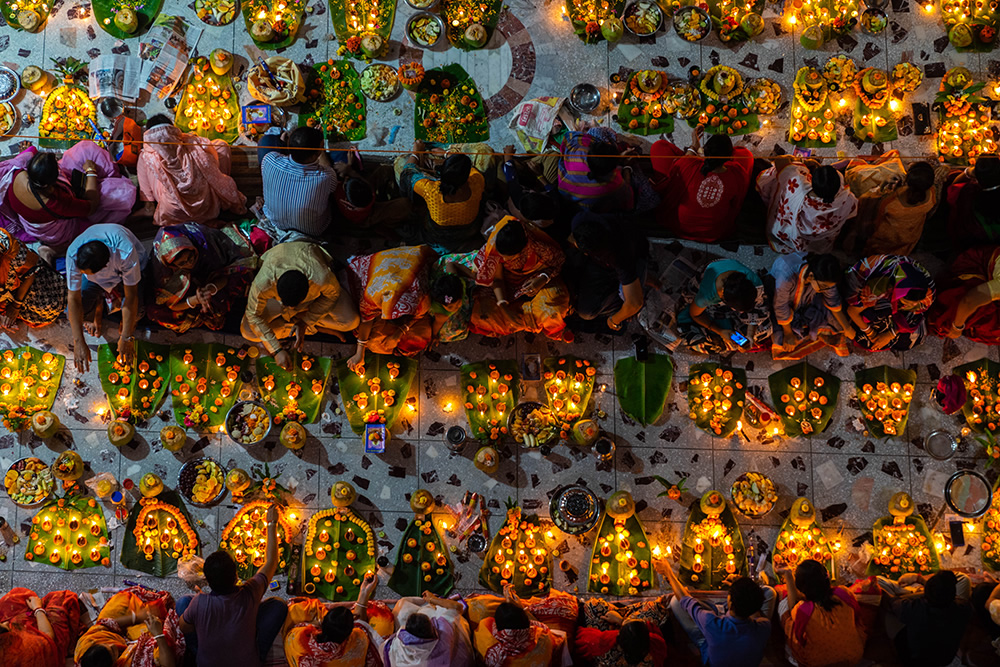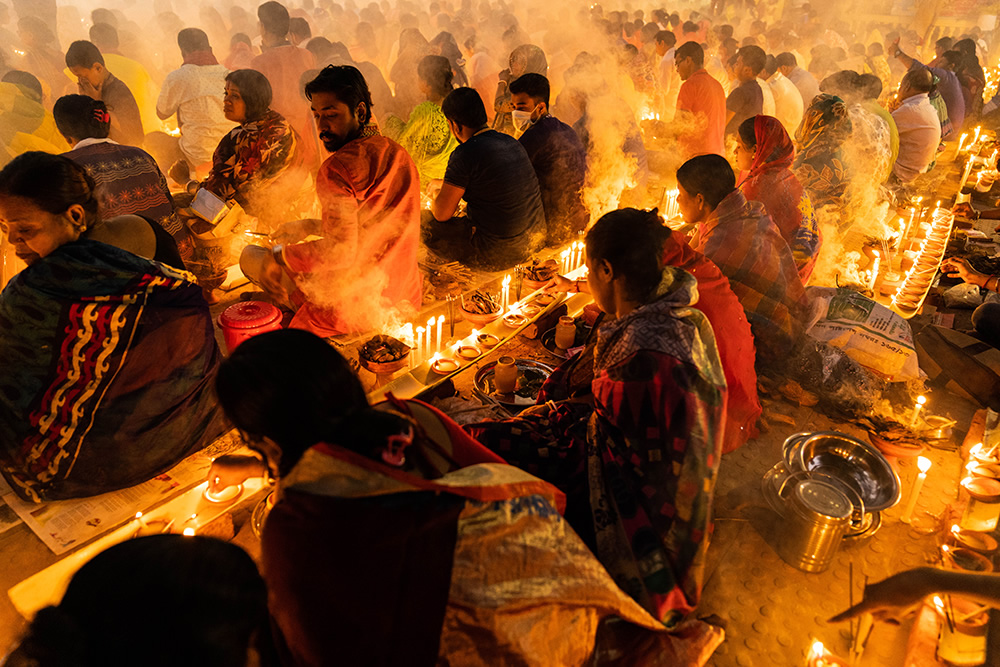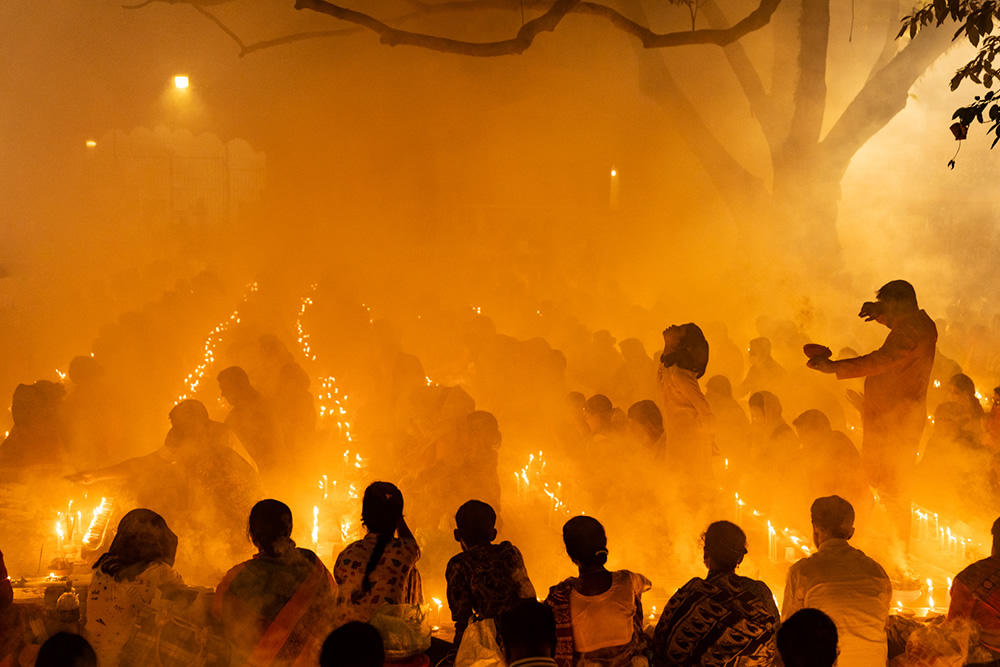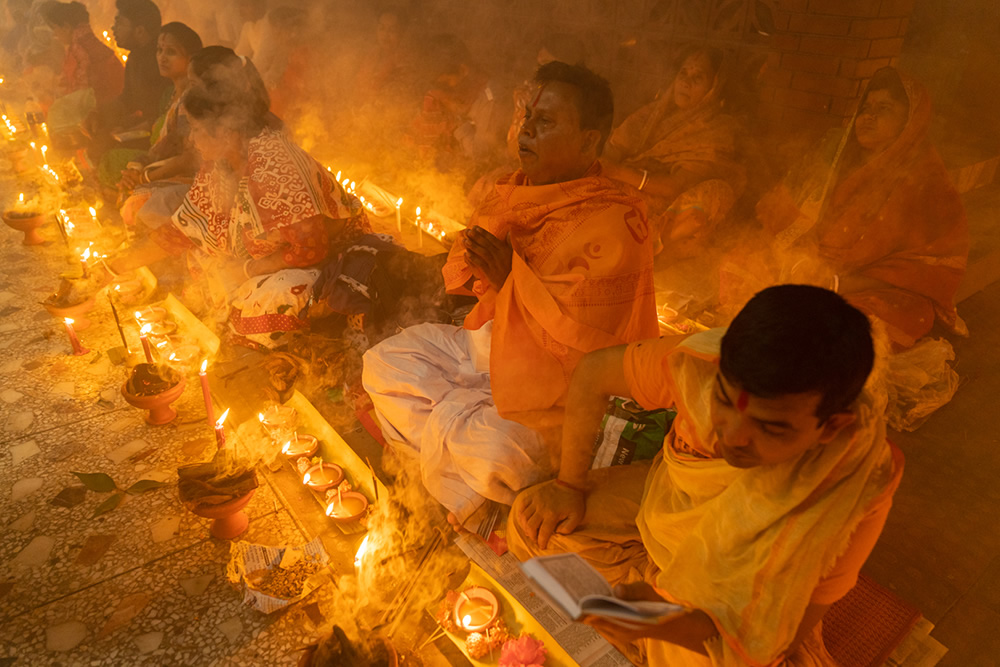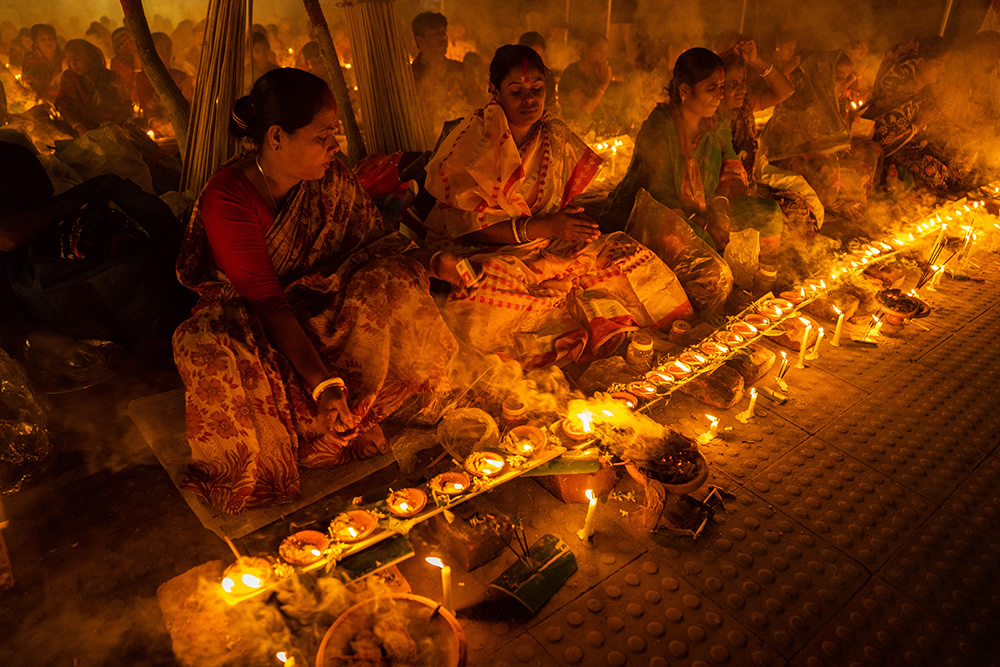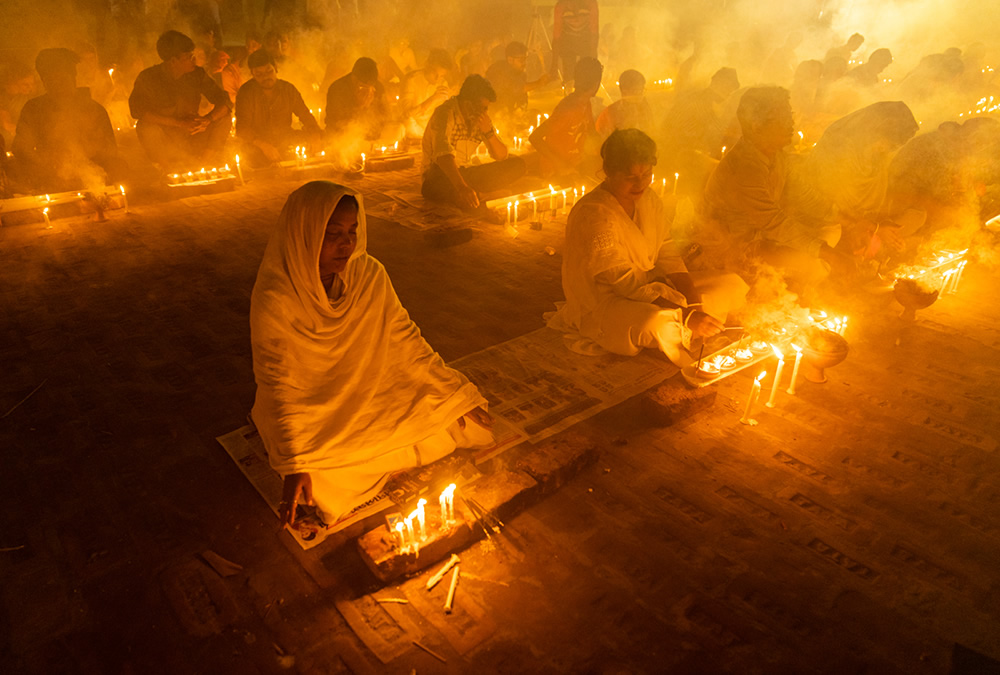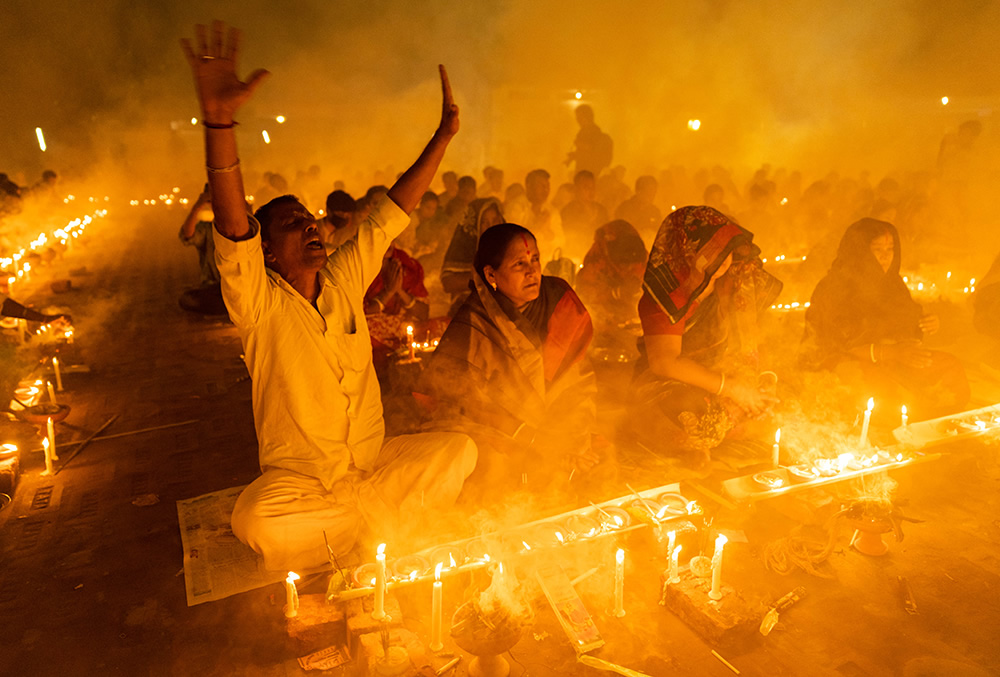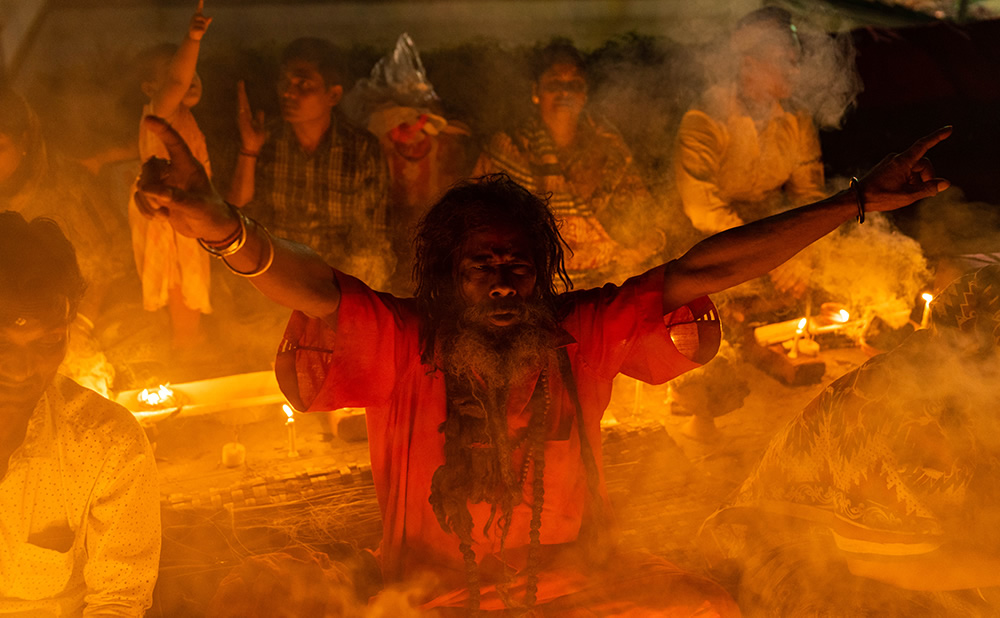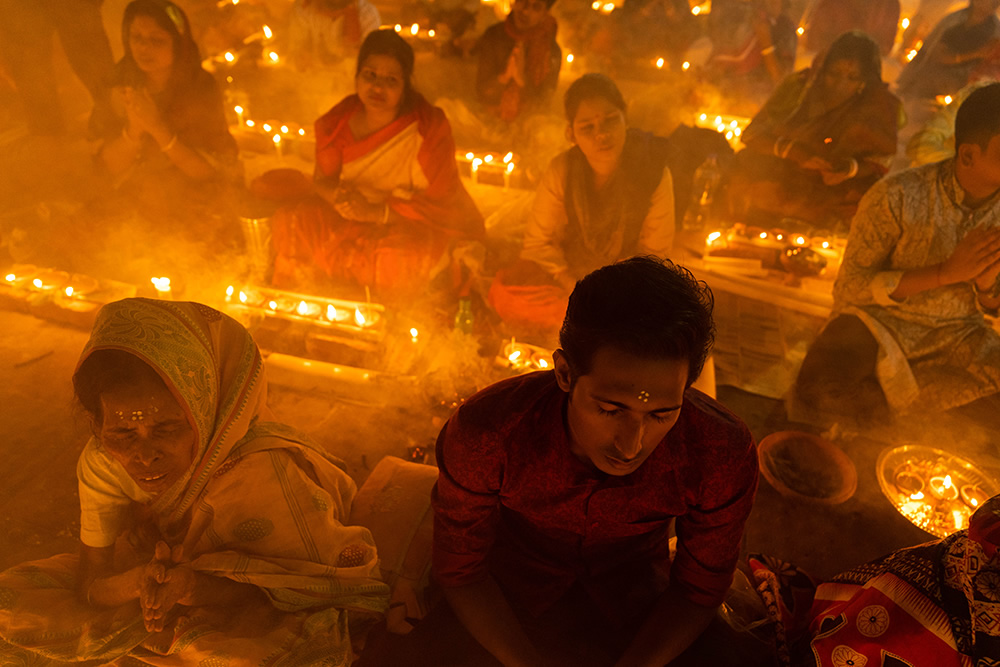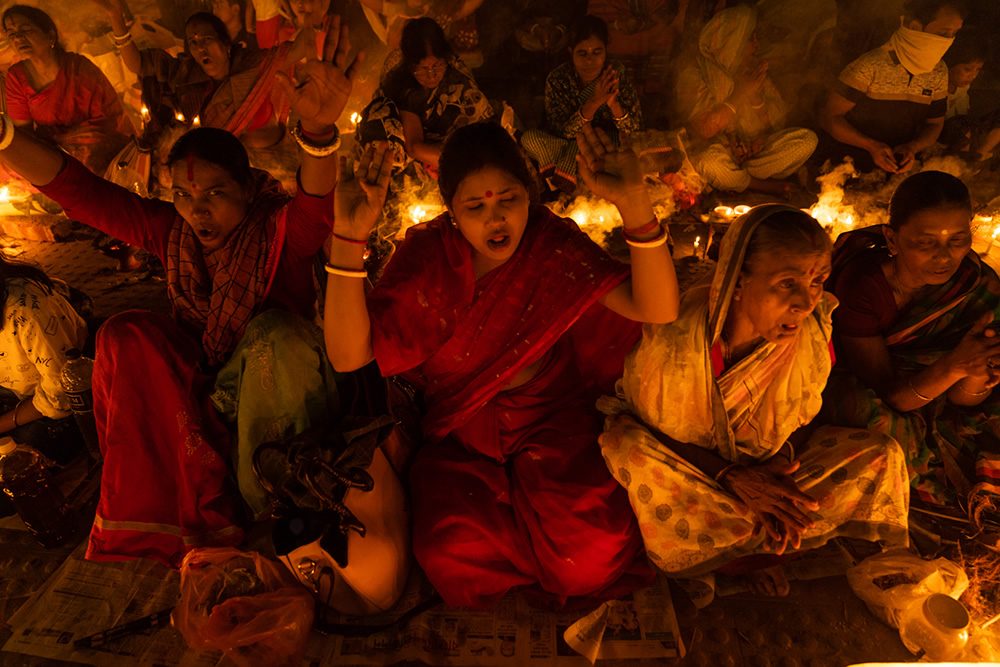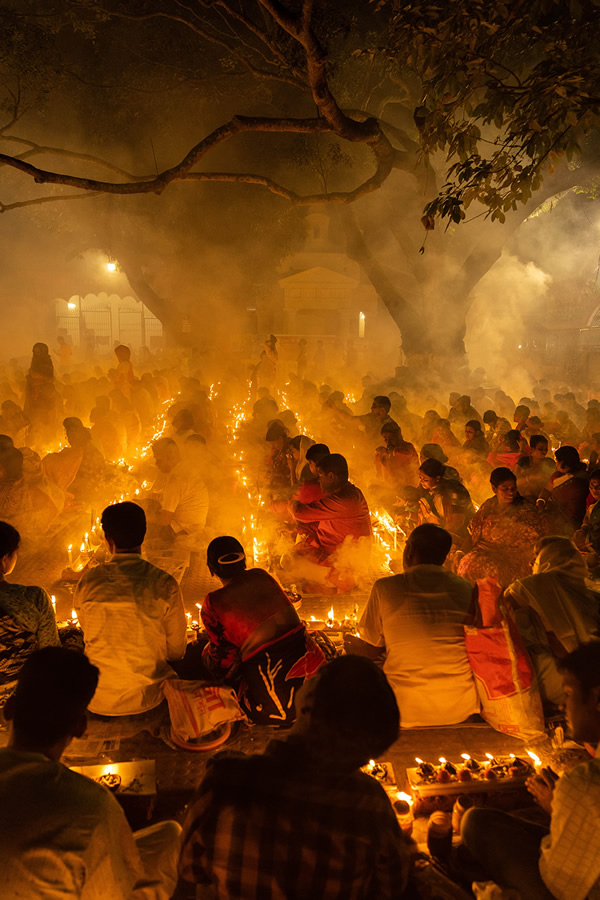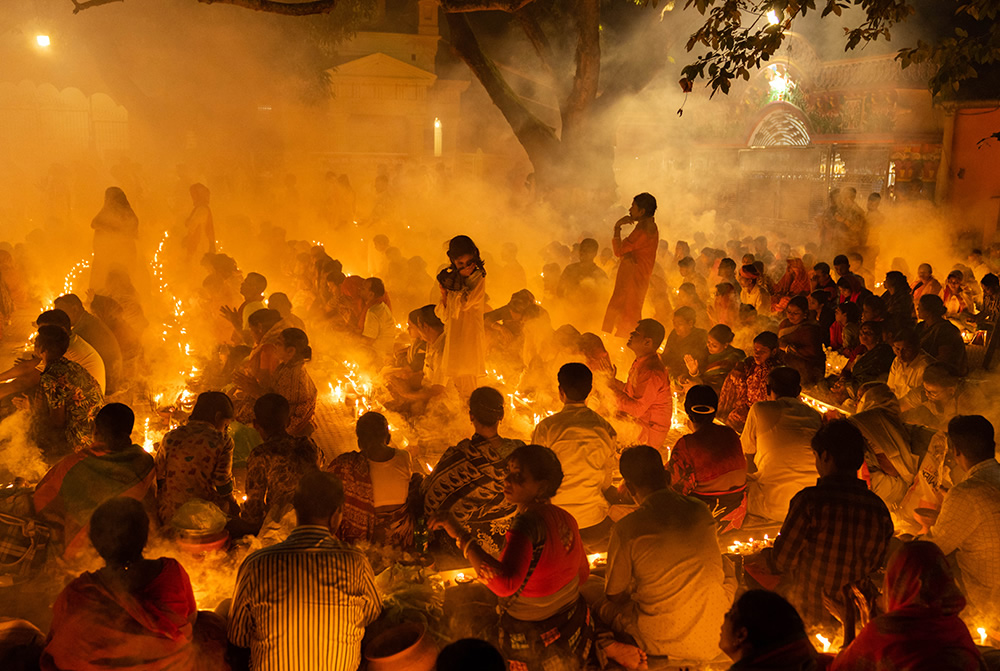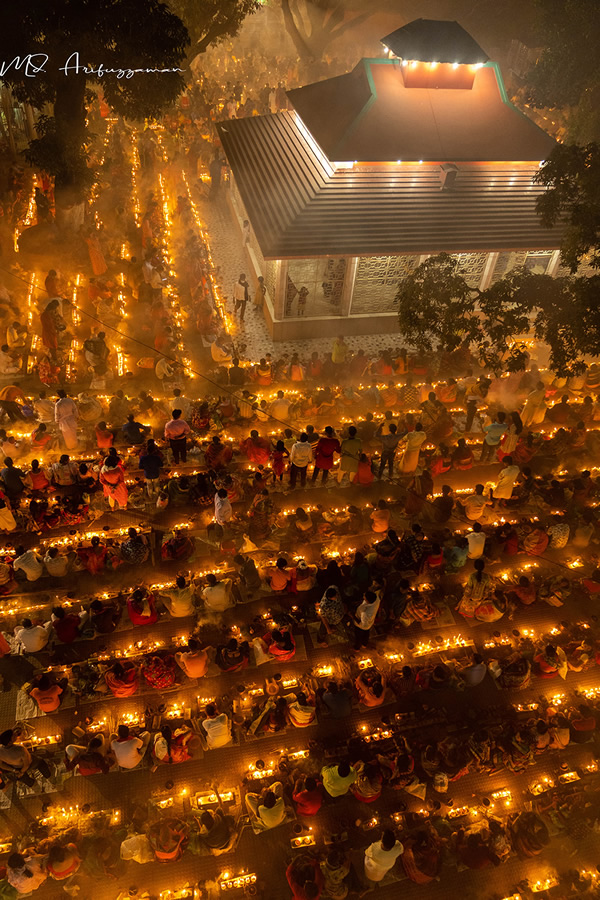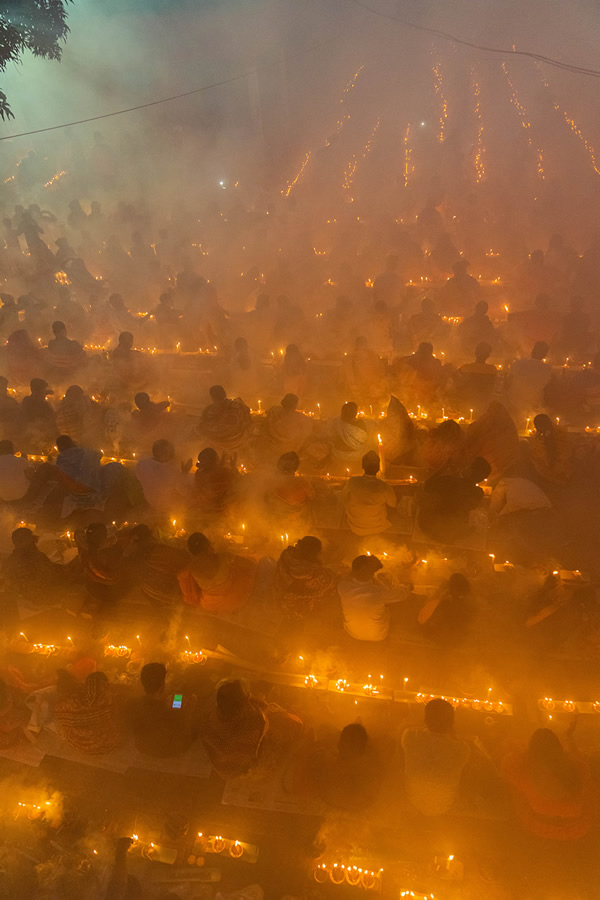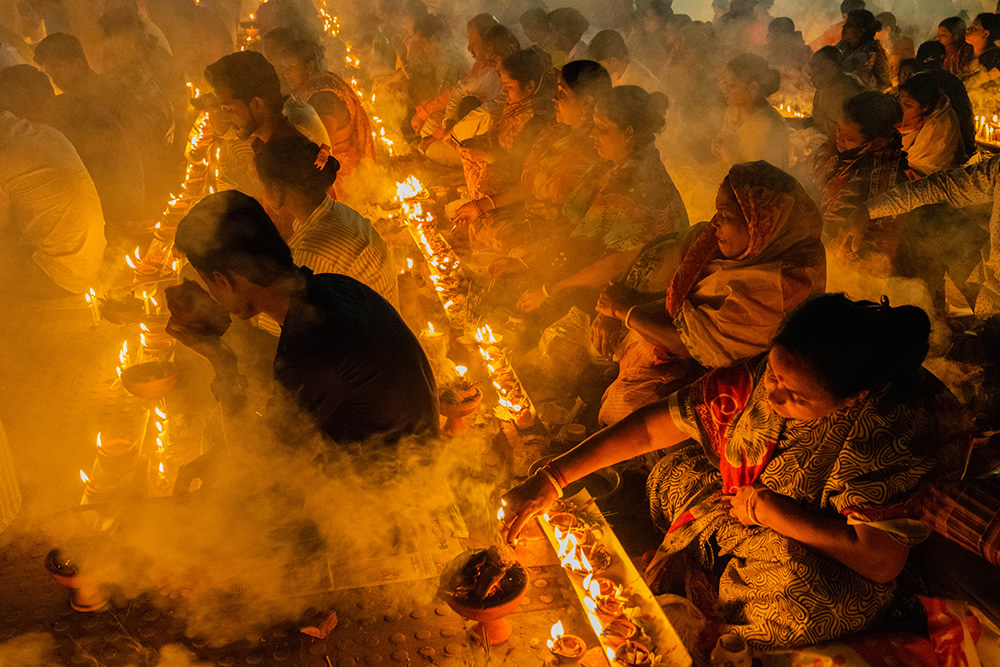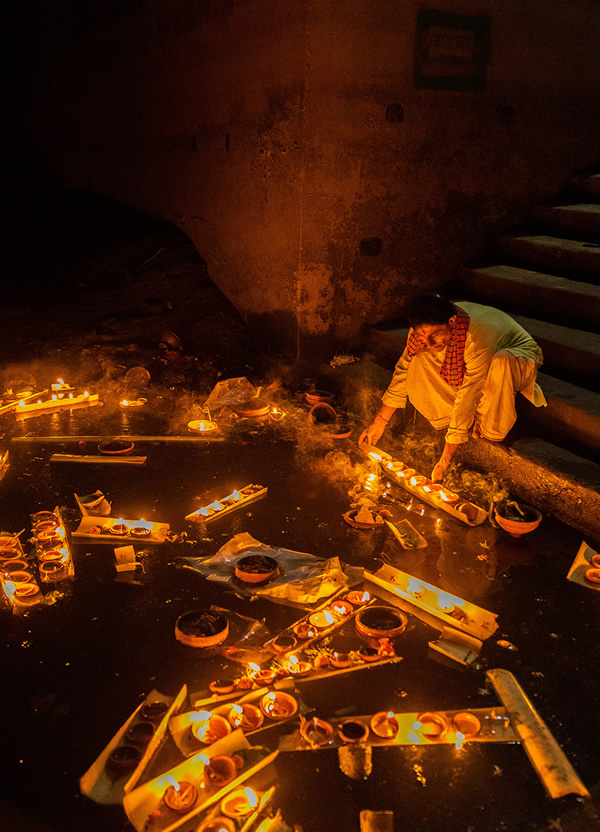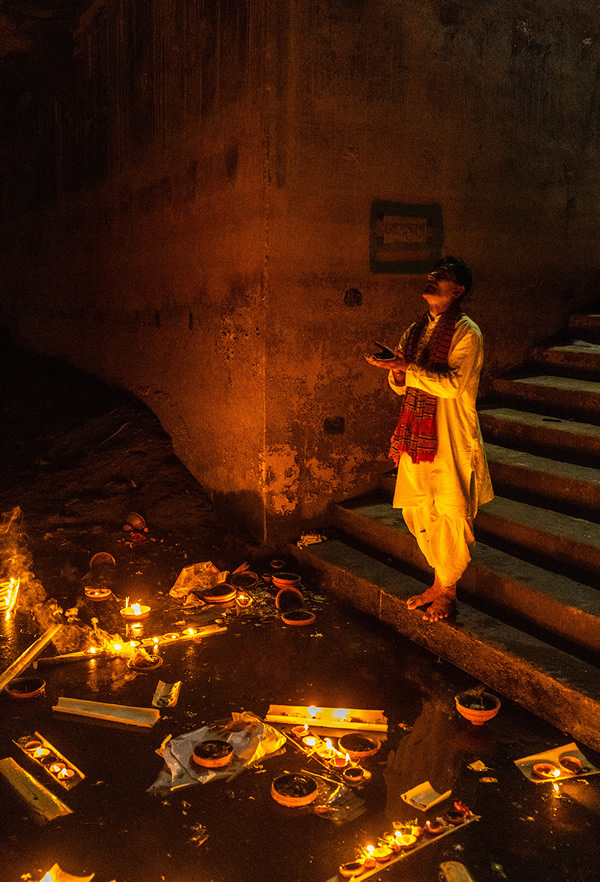 About Md.Arifuzzaman
From my childhood, I was a big fan of movies. I have grown up with movies, books, plenty of books and they made a deep impact on my mind. In my childhood, I wanted to be a filmmaker but I never thought I would be a Photographer. Whenever I felt gloomy, I used to look outside of the widow and my sight was far away. I thought the world is beautiful. Deep inside I have cravings of the landscape, lifestyle, festivals. In my childhood, My uncle used to bring beautiful view cards on the European landscape from time to time. I saw the pine, I saw the birch are frozen on the unimaginable wild landscape. Sometimes I think I am just made for landscape. I capture shot and somehow I explored that I captured landscape in every frame. I think deeply that there is a strong connection between nature and people and that speaks in my frame. Living in a flat land county like Bangladesh different landscapes of the world always amazed me. I realize outside of my window of the home, the world is so vivid.
I finished my graduation and post-graduation in International relations from Dhaka University. I started work in different private sectors but finally, I am working in the tourism sector which is also related to the preservation of the boats. I sacrificed my corporate careers for photography. In 2014 I went to Florida and I got a gift a small camera and my photography journey started. I felt I need to go more deep inside of it. However, I finished some photography courses in first light from world-renowned Photographer GMB Akash. I realized Photography is a long journey. To be an artist I have to walk a long way, I guess it's an endless journey. However, on this beautiful journey, I discovered myself. I felt I have a keen interest in the festival, street photography, lifestyle, traveling, and architecture and mostly in landscape photography. Being a photographer, I learned to feel all the tiniest pleasure of life and absorb all abandoned beauty of it. When I capture, I try to capture the picturing time and I completely lost into it! I forget all the agony during the photoshoot. So, photography is also a treasure of happiness and ease the pain yet sometimes I encountered a lot of odd and sad parts of life which also painful in my life. As a versatile photographer, we all have to embrace the good and bad experiences.
To me, Photography is like lyrics of the light, darkness, and shadows that play in our minds. Photography is a big passion for me. I live, I eat, drink, and dream of it. I think and see through photography. And that's the part of life but sometimes I wonder-the the greatest part of photography is exploring and discovering myself. It's an amazing adventurous journey that can separate me from my mundane world!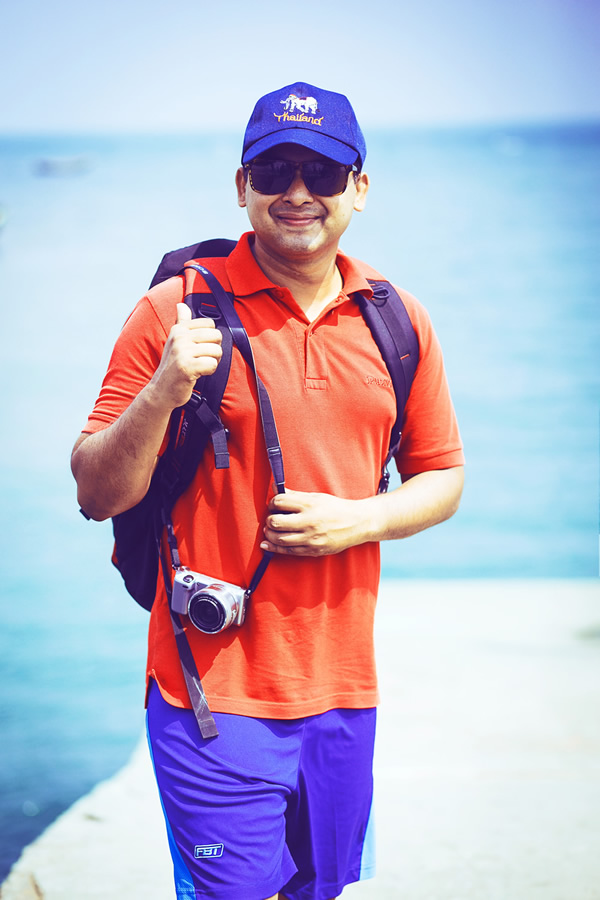 You can find Md.Arifuzzaman on the Web:
Copyrights:
All the pictures in this post are copyrighted to Md.Arifuzzaman. Their reproduction, even in part, is forbidden without the explicit approval of the rightful owners.