"Throughout the year I live like a zombie. Like the living dead. On one day I am alive and that day happens to be the day, the Rainbow Pride. Amidst all this hatred and negativity it's the one day I feel hope when I see so much love around." remarks activist Nilanjan Majumdar.
Kolkata Rainbow Pride Walk is a movement for equal rights for people of diverse gender, gender expressions and sexual identities has seen some very contrasting developments in the past couple of years in India. The 14th Kolkata Rainbow Pride Walk, the oldest Pride Walk of India, intended to make a statement for Equality, Tolerance, Love and Solidarity. They walked for strengthening the voice for equality for all – irrespective of gender, sexuality, religion, etc.
On 14th December, 2015, 2000+ activists participated at the 6 km colorful procession. The walk commenced from Deshbandhu Park (Shyambazar) at 2:30 pm and continued through Khanna, Maniktala, Rajabazar, Sealdah, Moulali and ended at Ramlila Maidan (Moulali). Slogans, posters and accessories used by the participants contributing towards the success of the Pride event. To ensure proper security Kolkata Police had been very co-operative throughout the walk.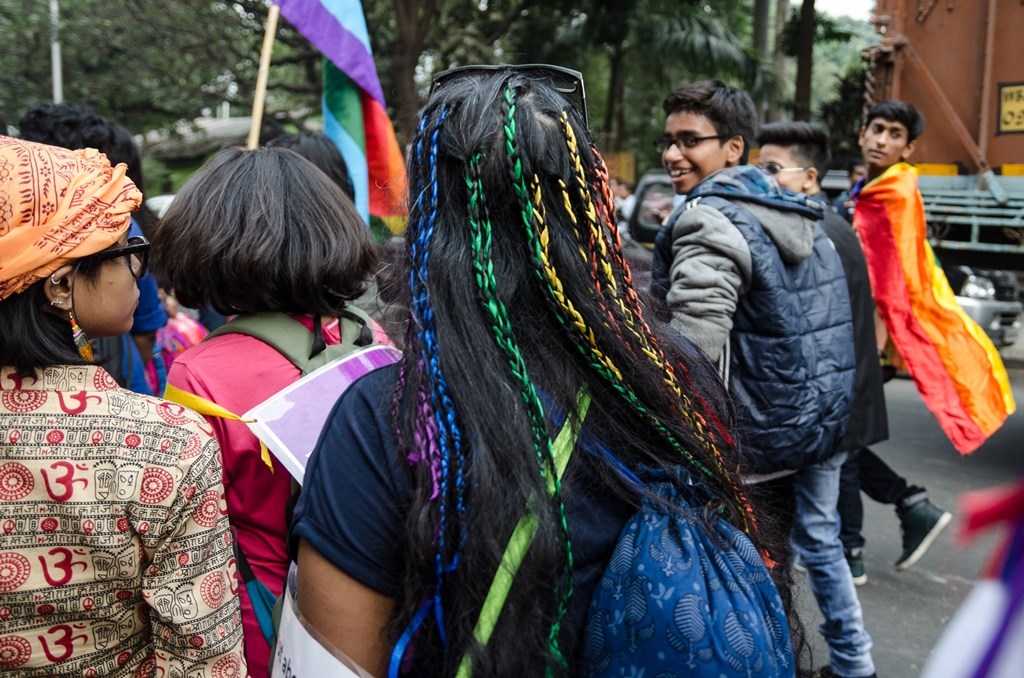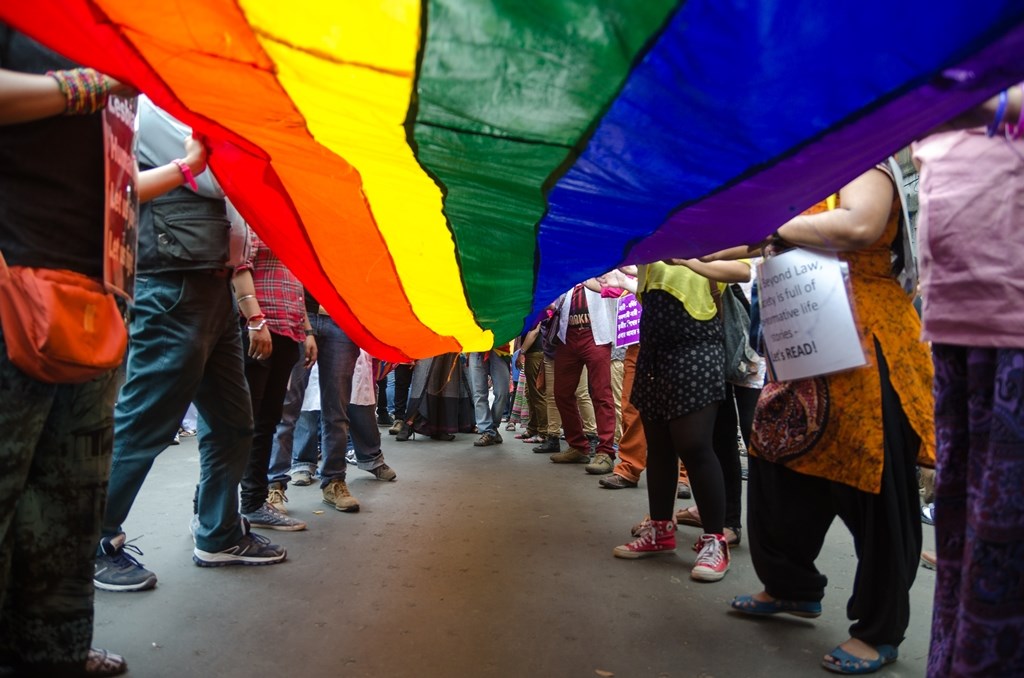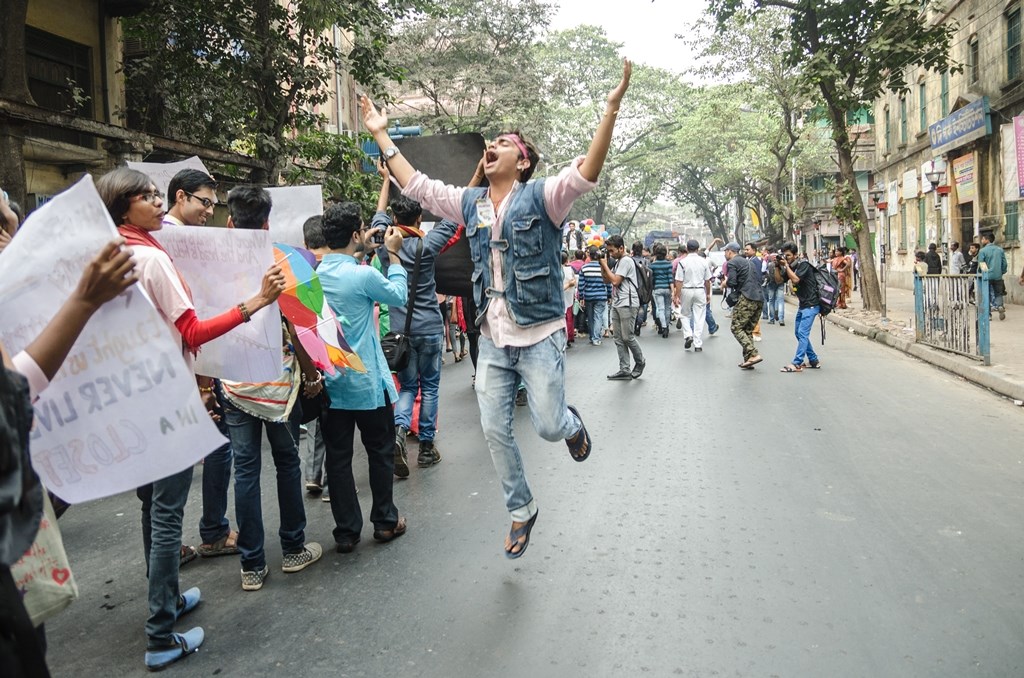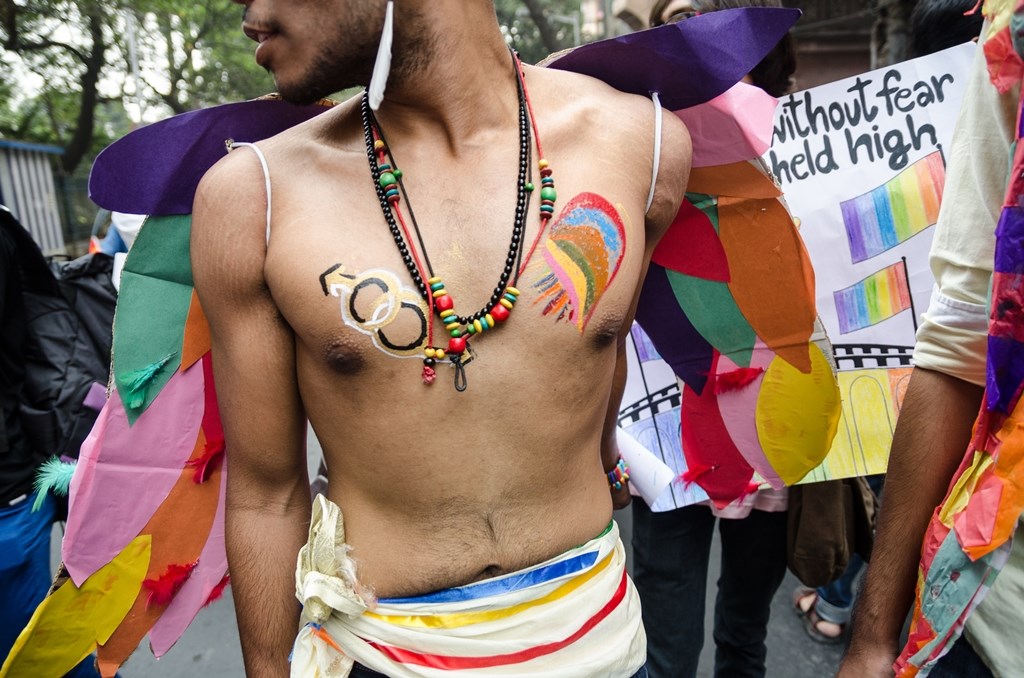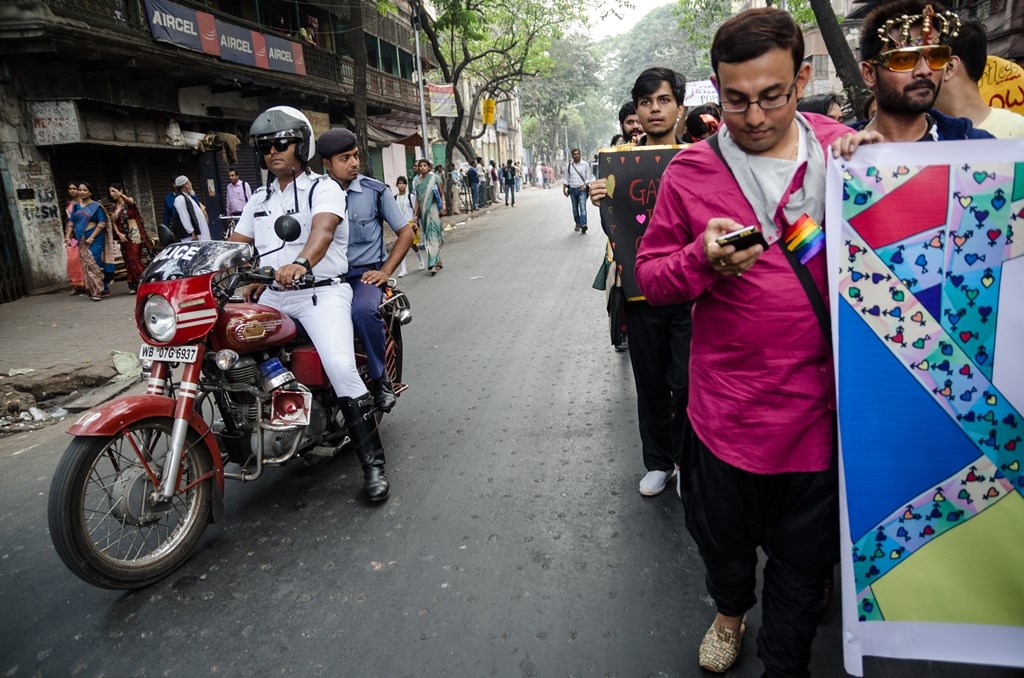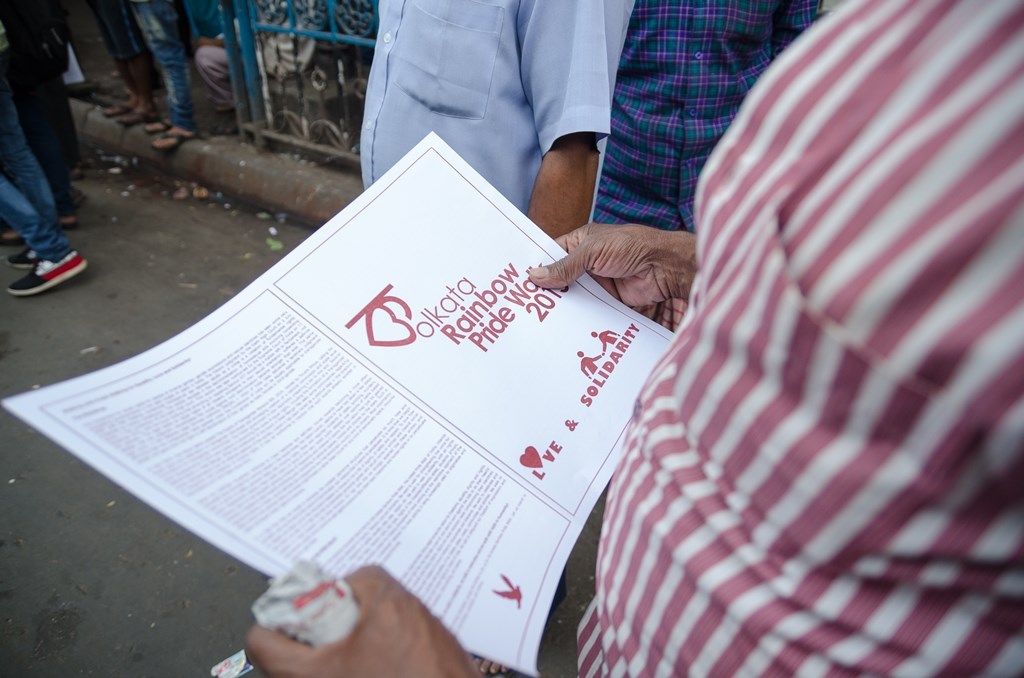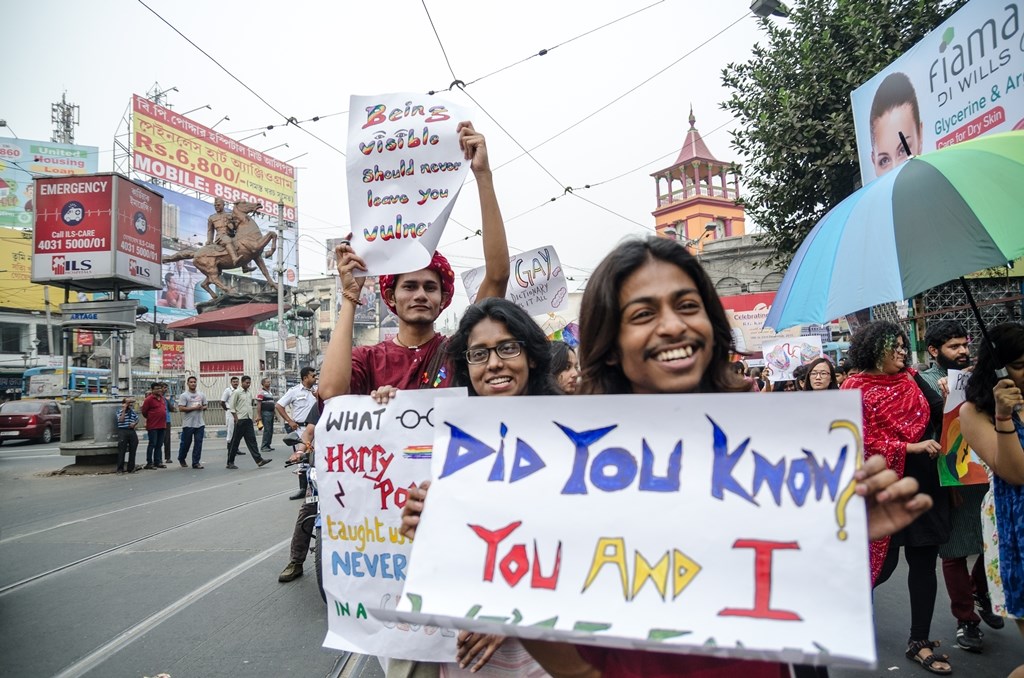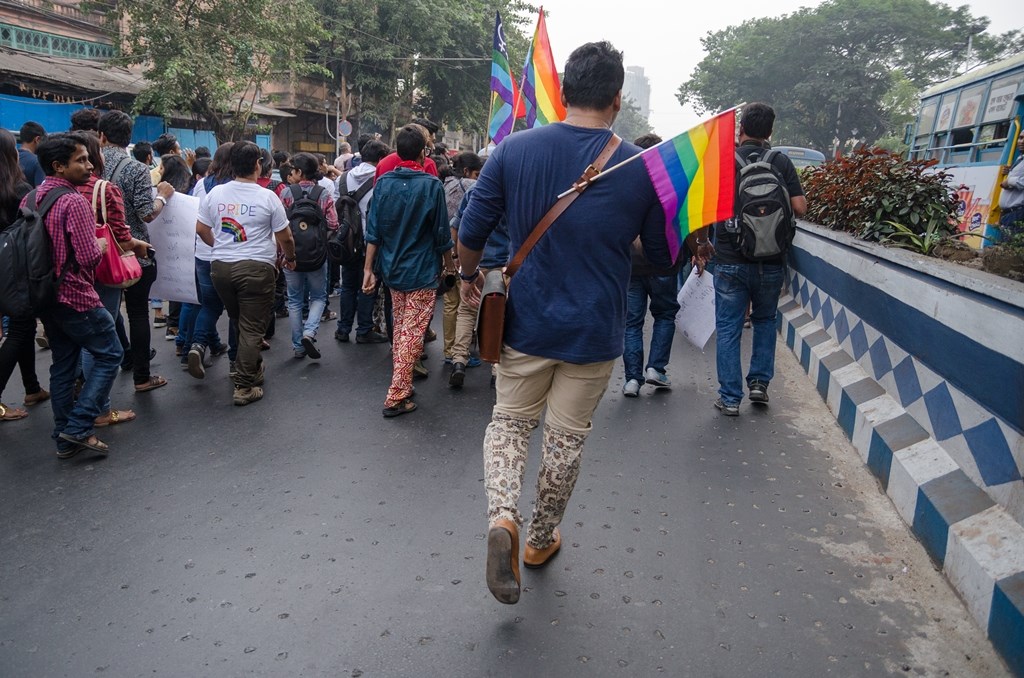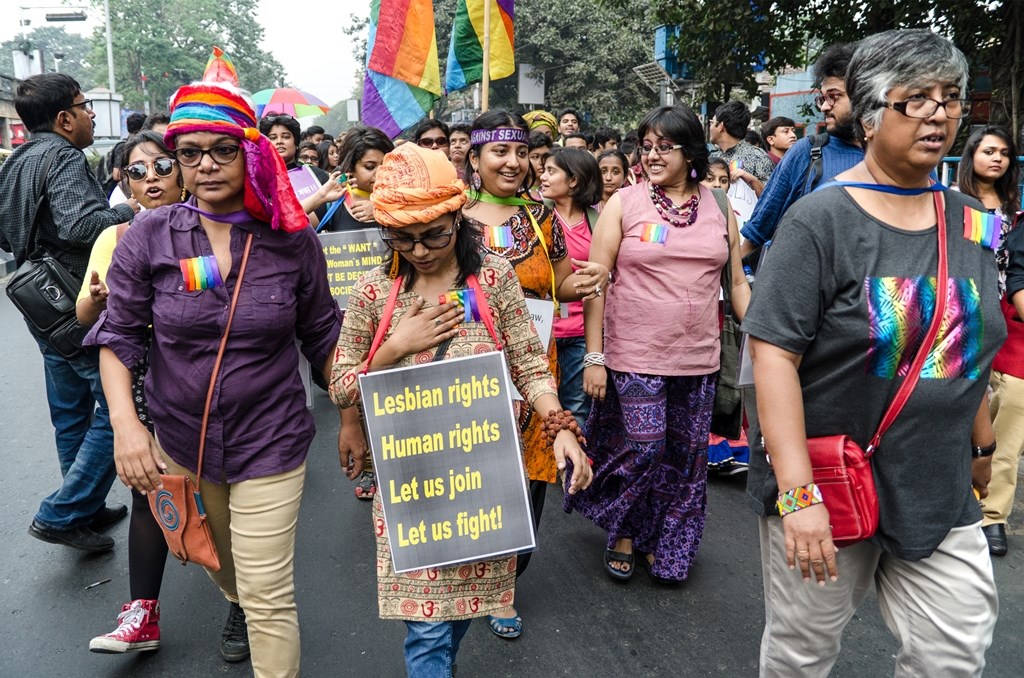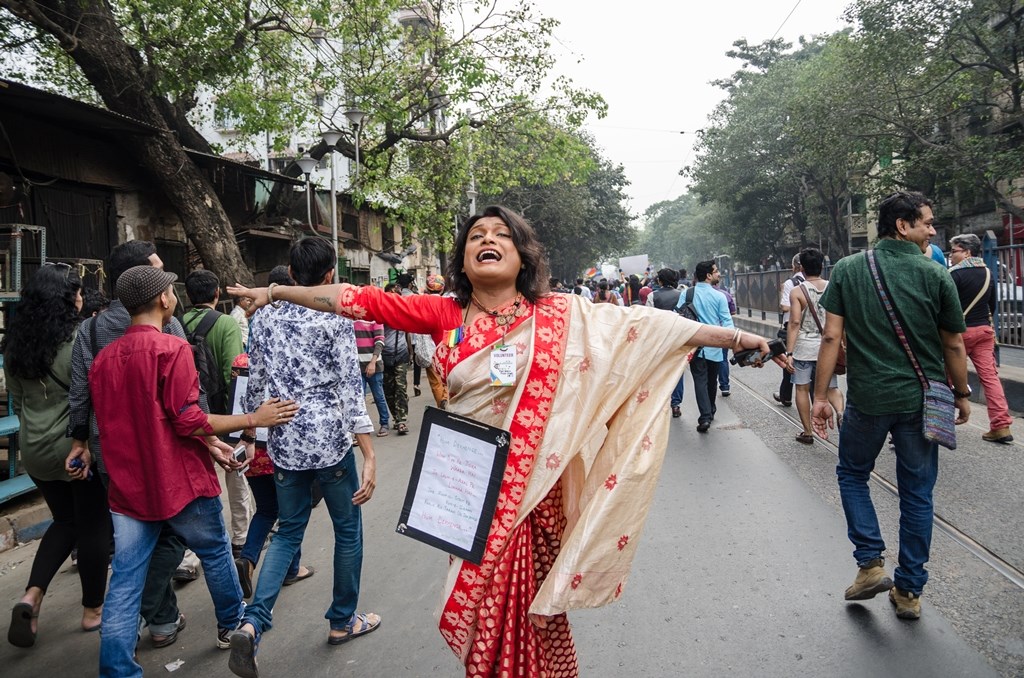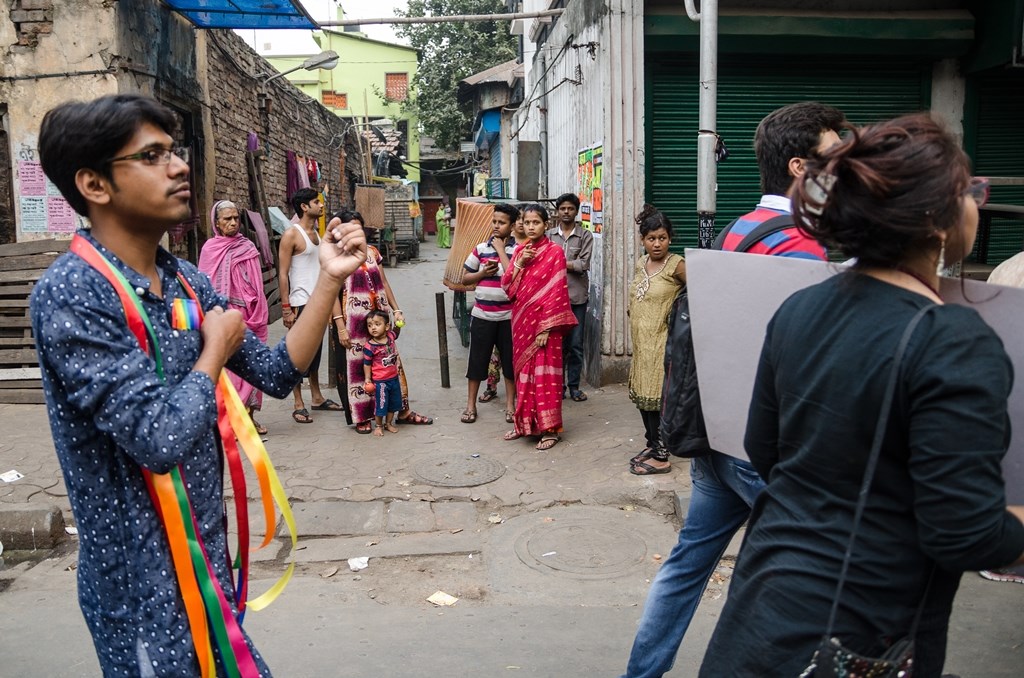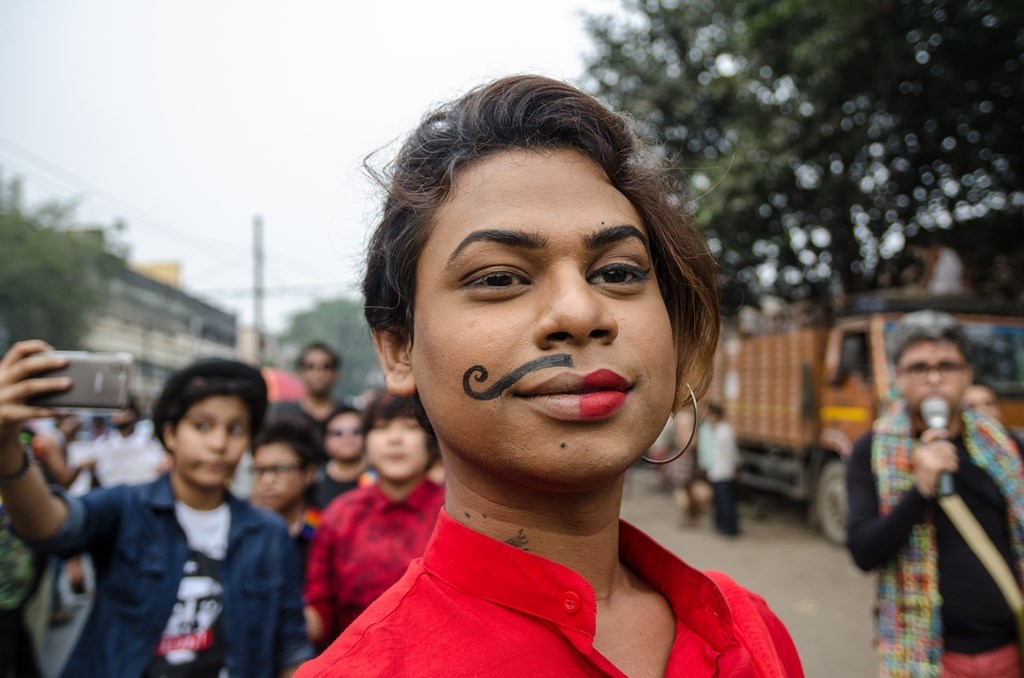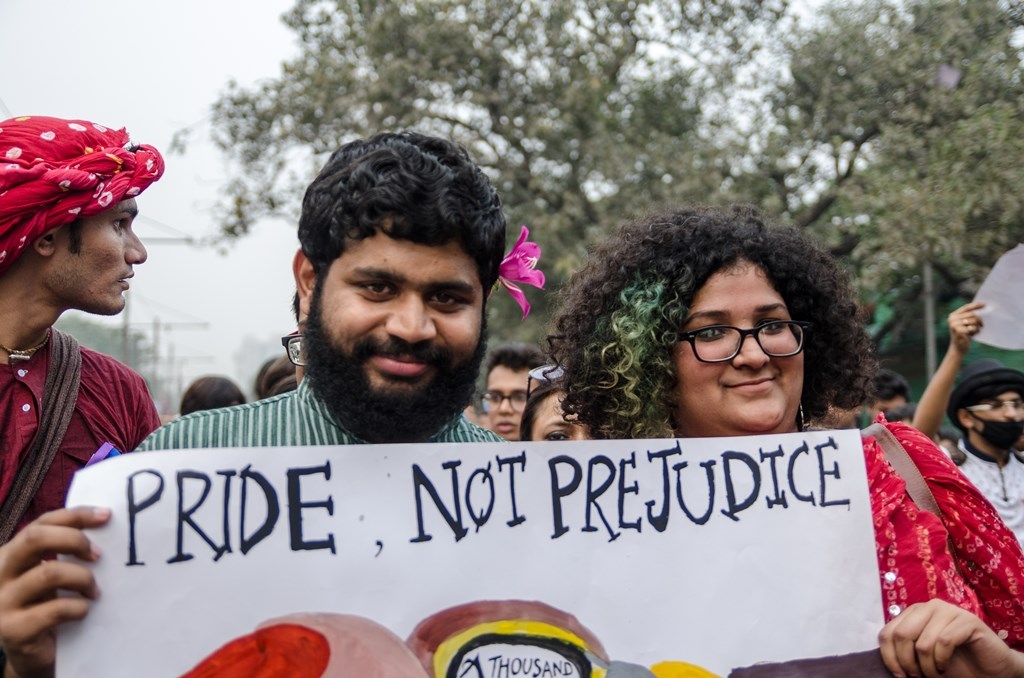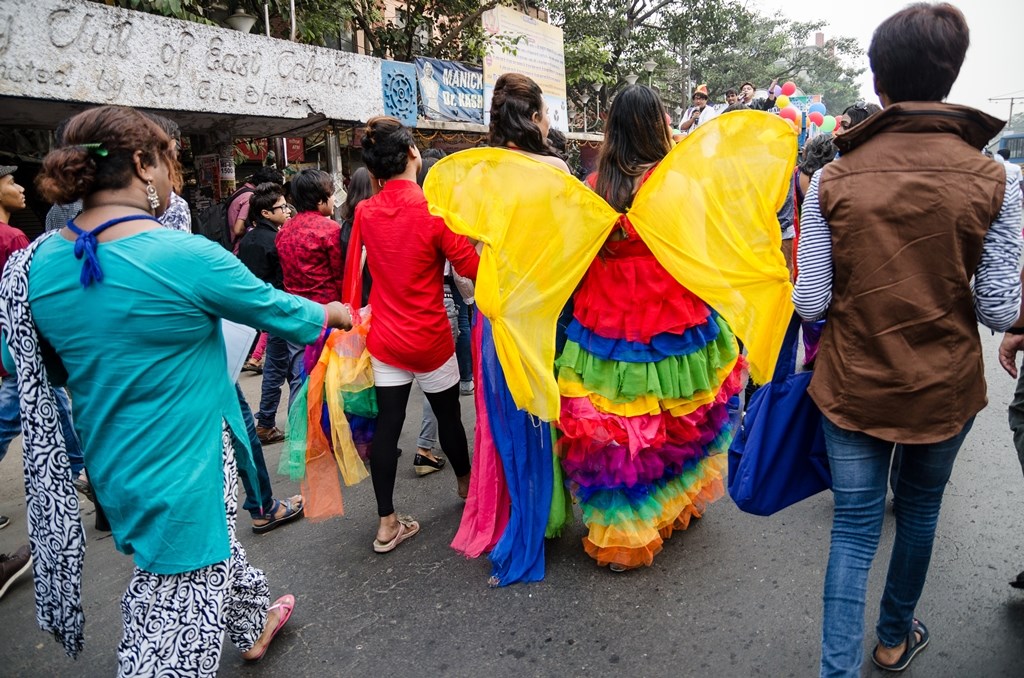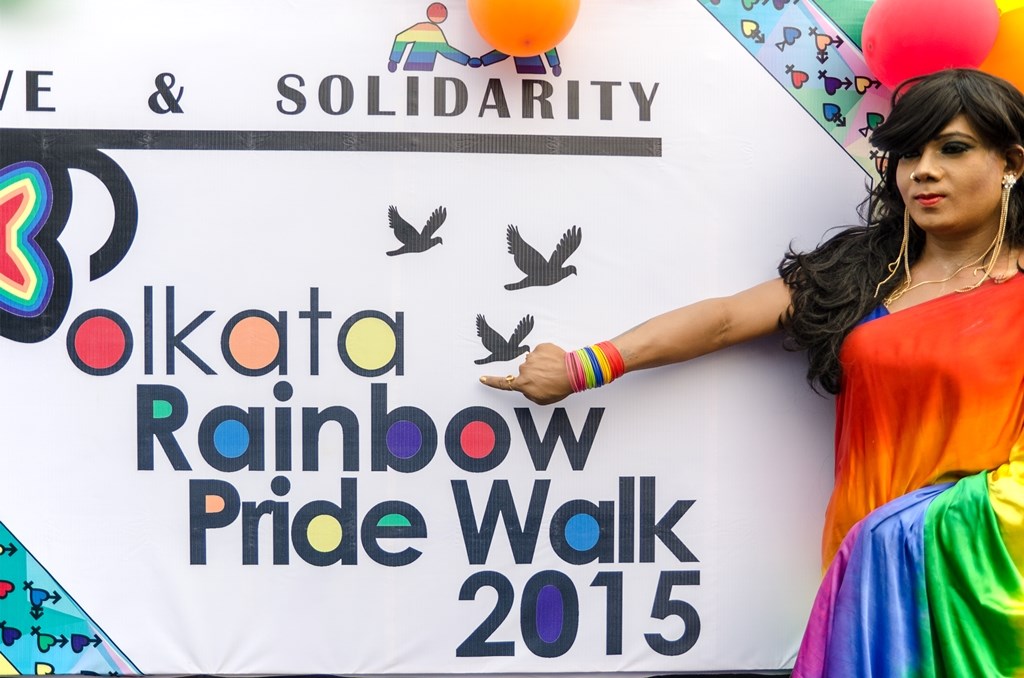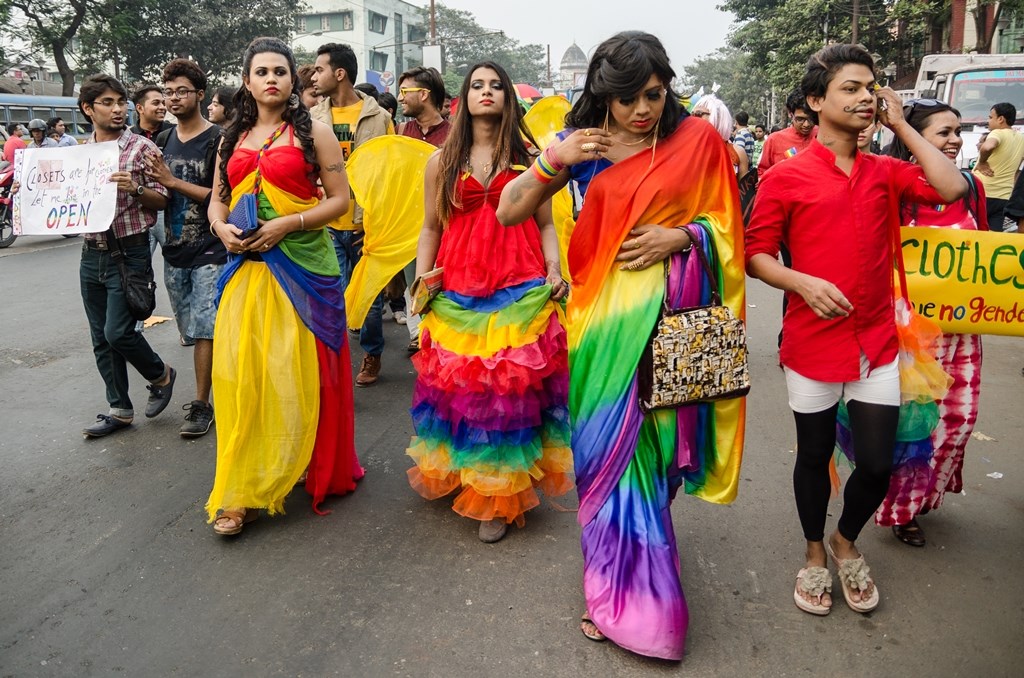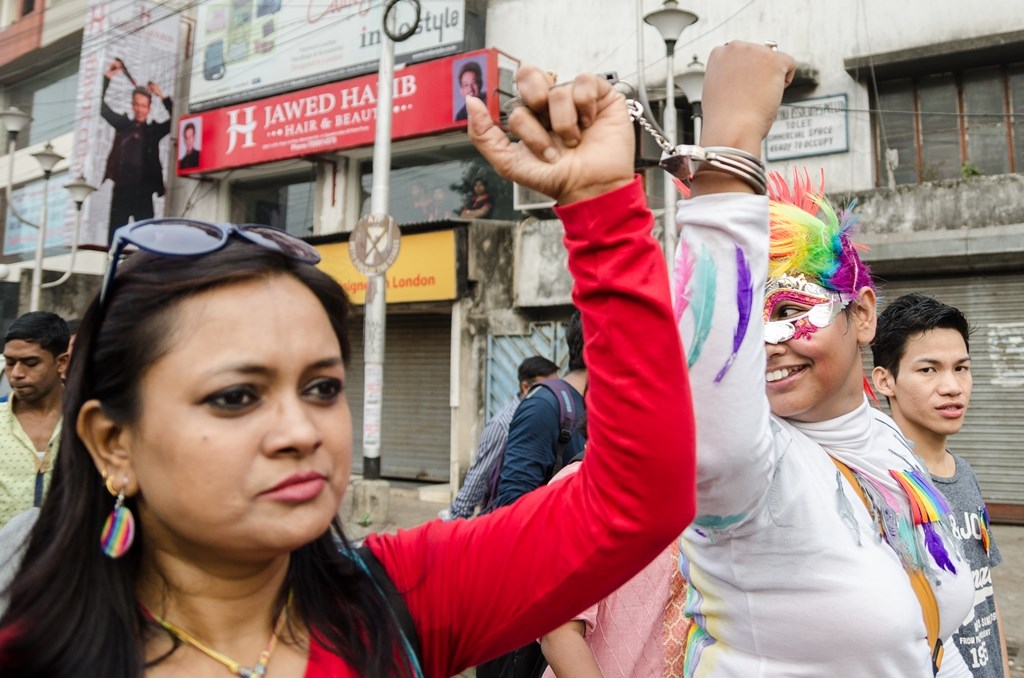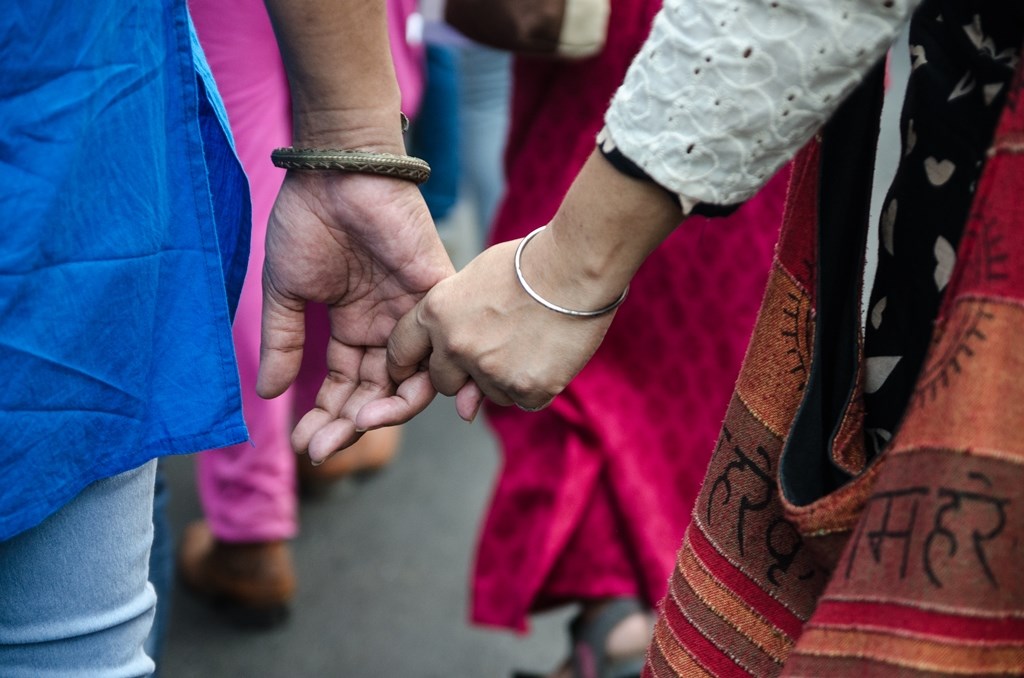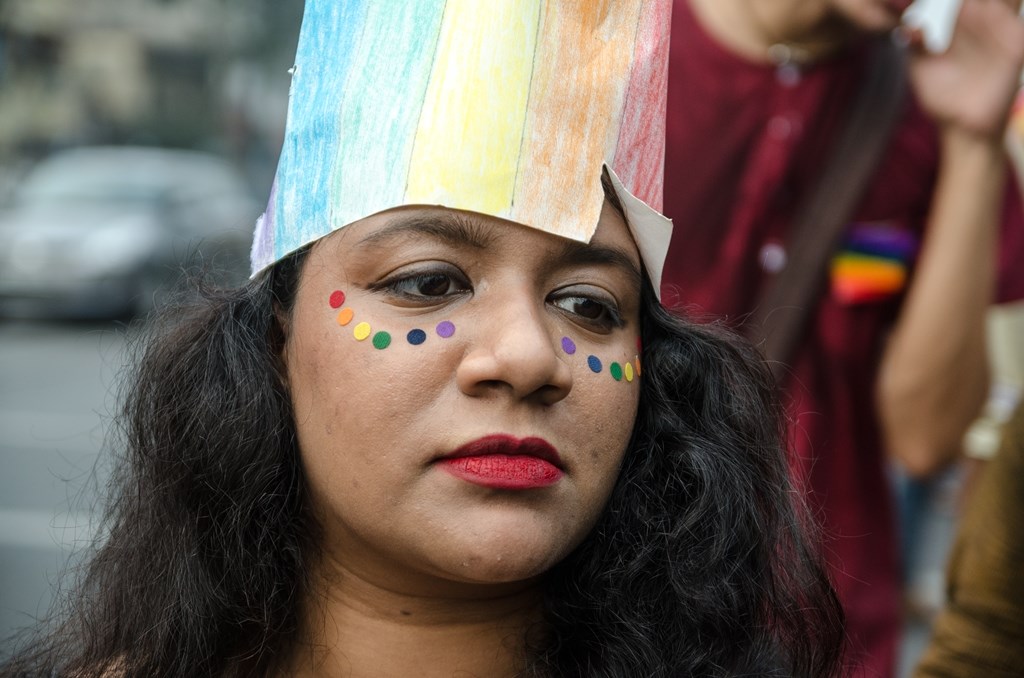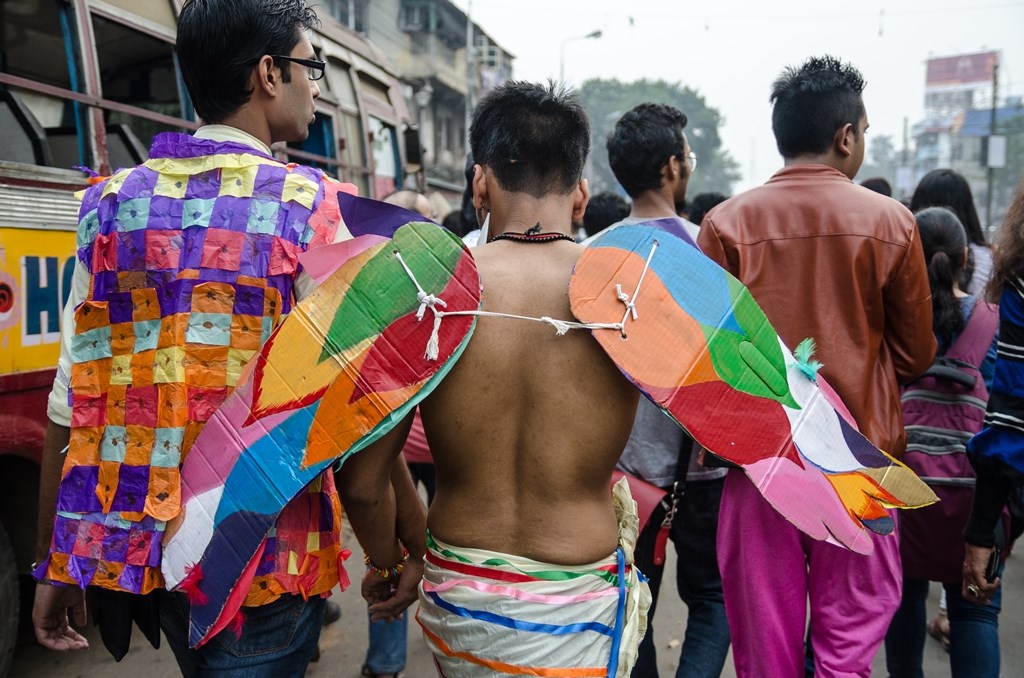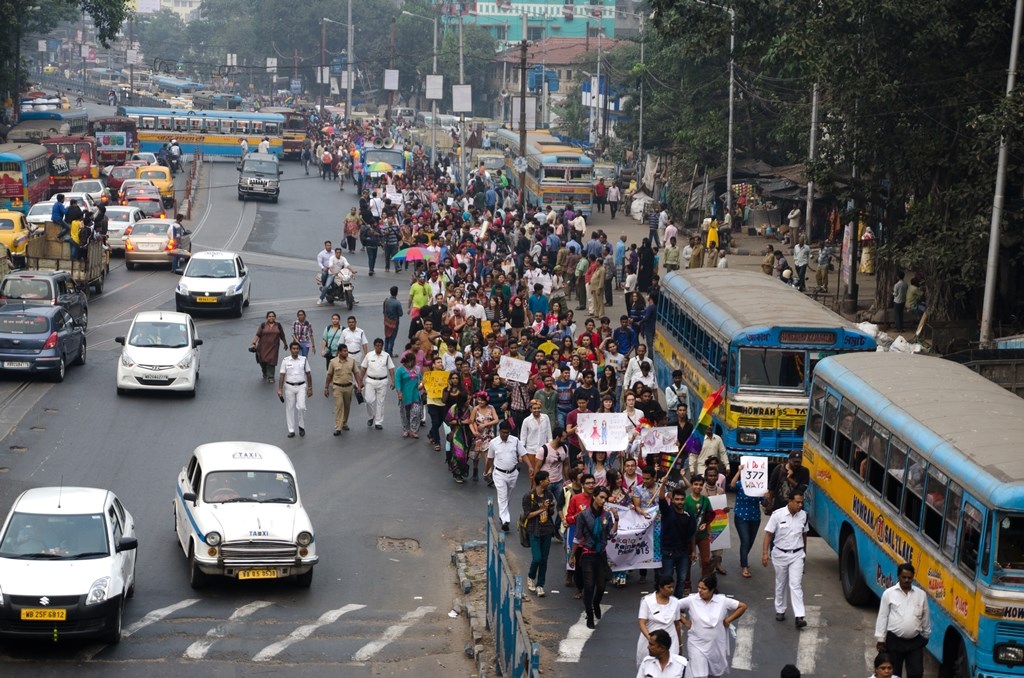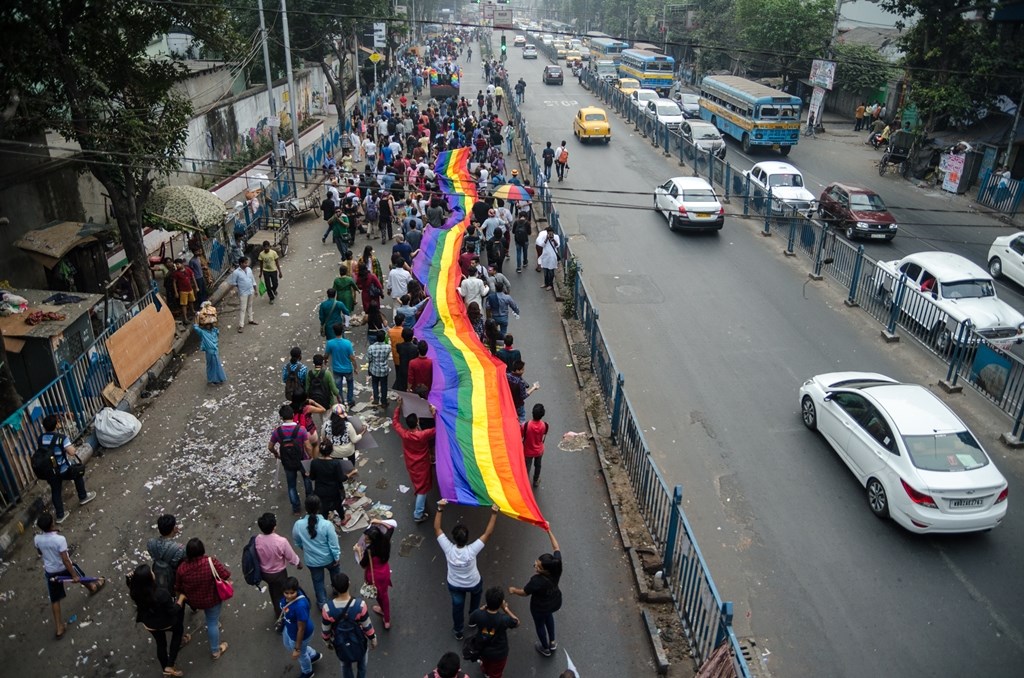 About Photographer
Photography is always a fulfilling experience. What started as a hobby several years back has become a way of life. Photography teaches to learn and appreciate life better. I am a Street Photographer based in Calcutta (Kolkata), India and very often the City surfaces as a primary subject of my work. I enjoy documenting Calcutta (Kolkata) in all its forms and colours.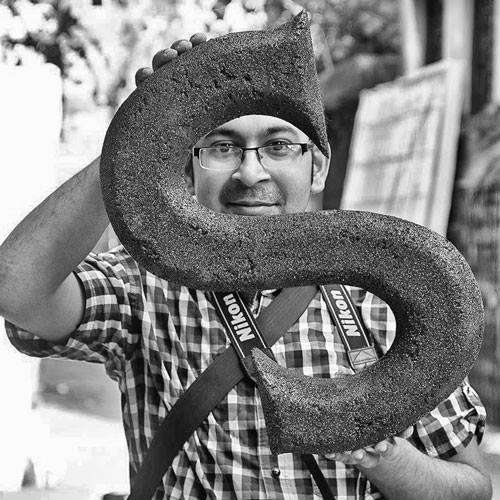 Rarely our daily lives gives us an opportunity to bring smiles to slum children, walk miles together – be it sun or rain, climb walls, to some scary ones like being chased by bulls or be harassed by locals in an unchartered territory. Some happy and even the other not so happy ones drive the Photographer in me to search for wonderful anecdotes of a journey called – Life!
You can find Soumya Shankar Ghosal on the Web :
Copyrights:
All the pictures in this post are copyrighted Soumya Shankar Ghosal. Their reproduction, even in part, is forbidden without the explicit approval of the rightful owners.