In India, Hindus worship the Ganges River, the Mother Ganga as a Goddess or Devi. Kolkata, the city of Joy is also enriched with the presence of the great holy river.
From different places, people come every day to take a holy bath into the Ganga. Especially on some auspicious occasion, it gives you a festive feeling when the colorful flow of pilgrims with their pious values started to descend into the water of the sacred river to take a holy bath.
From early morning to late night the Ganga ghat is crowded with different purposes.
The morning starts with Yoga classes near in Aheritola Ghat. They do exercises, yoga beside the Ganga ghat. Some of them come to ghat to take a deep breath of fresh air which re-energize their body besides their spiritual conscience.
After that people fresh themselves with the holy water of Ganga. They came to ghat to take bath, they wash their cloth, household, and soul at the same time.
Beside Ganga, there is also a Crematorium, where a dead person's body is cremated according to the funeral ritual of Hindu. The close relatives like sons, grandsons have tonsured themselves near river ghat. The local barber comes to business for the service.
The famous Kumortuli para of Kolkata also lies on the bank of river Ganga.
Kumortuli is a traditional potters' quarter in northern Kolkata, the skilled artists make earthen Idols, which are worshiped by Hindus. They dig the soil from Ganga and use this as a raw material for making the Idol. They feel and believe in the purity of the soil.
Actually, the people beside Ganga is fortunate to have her. Ganga blessed the people in many ways, people celebrate their festival and their extreme time with Ganga. Local folk considers Ganga as Mother who always stands beside them in the time of pain and pleasure. Ganga is like a thread with which keep the people together as a chain.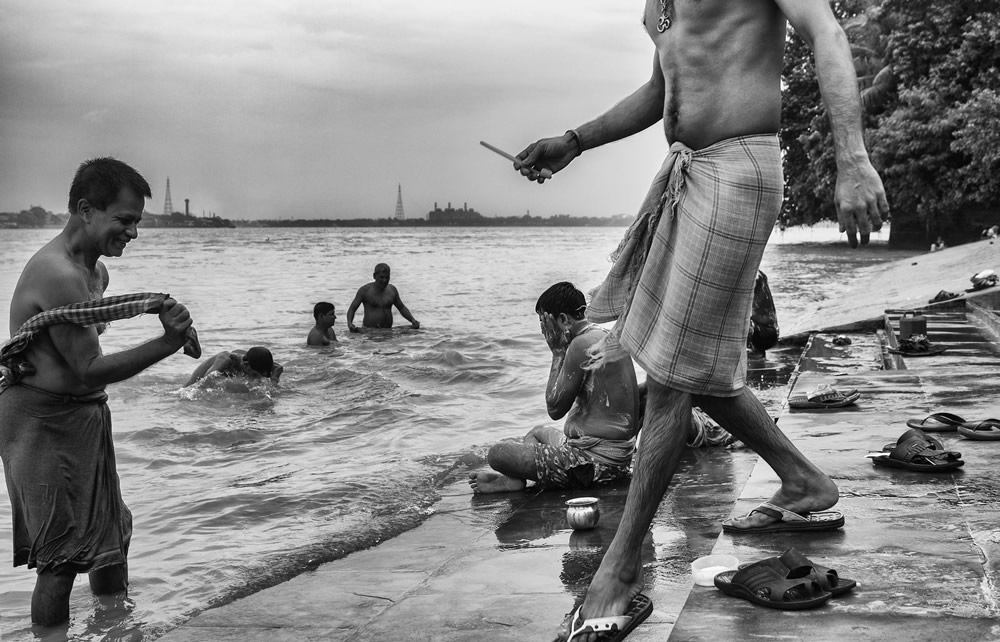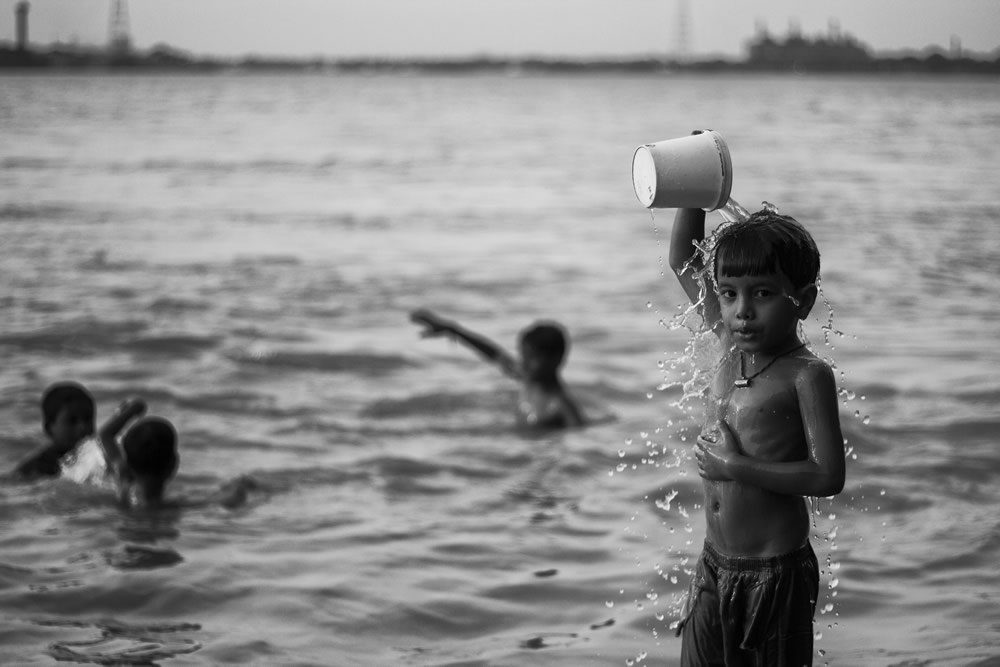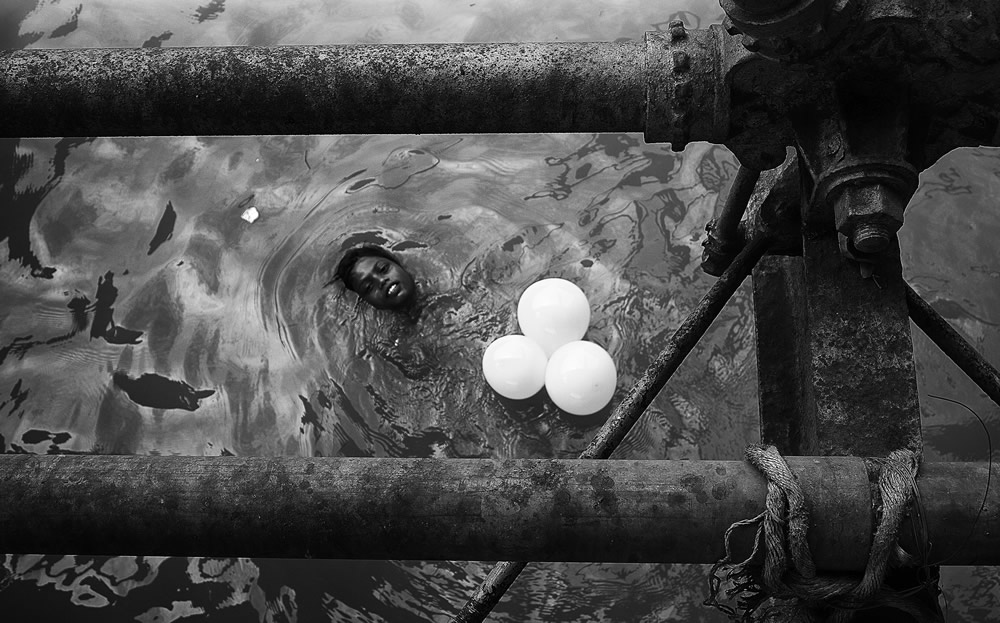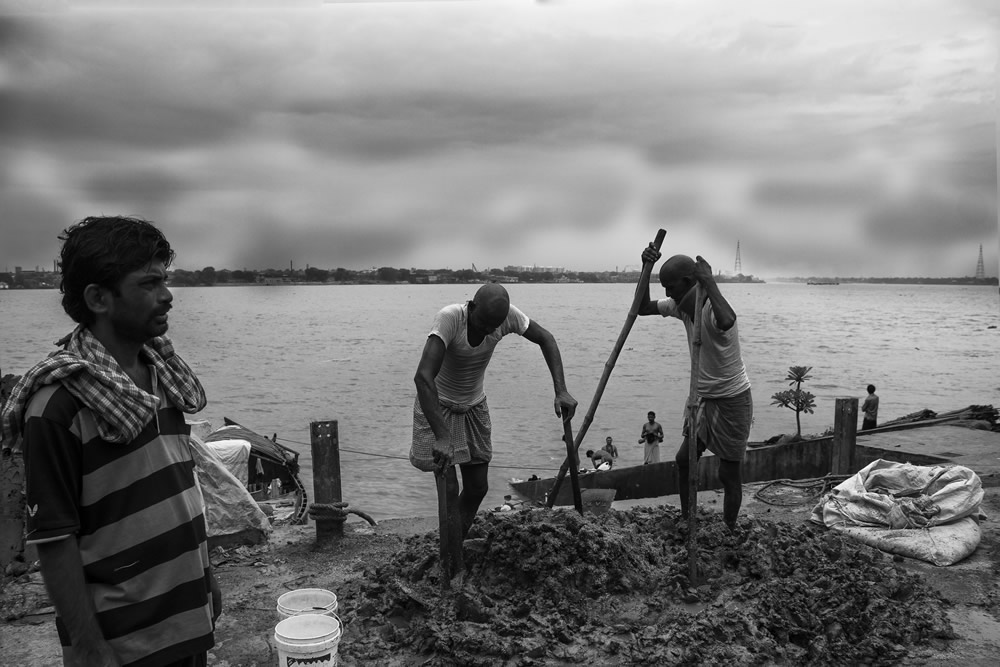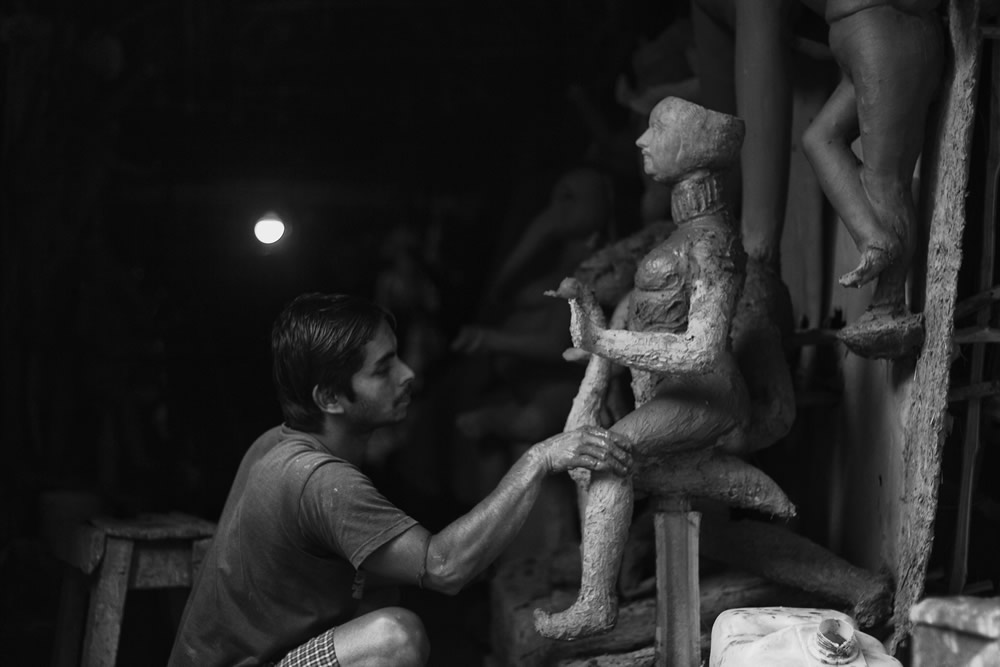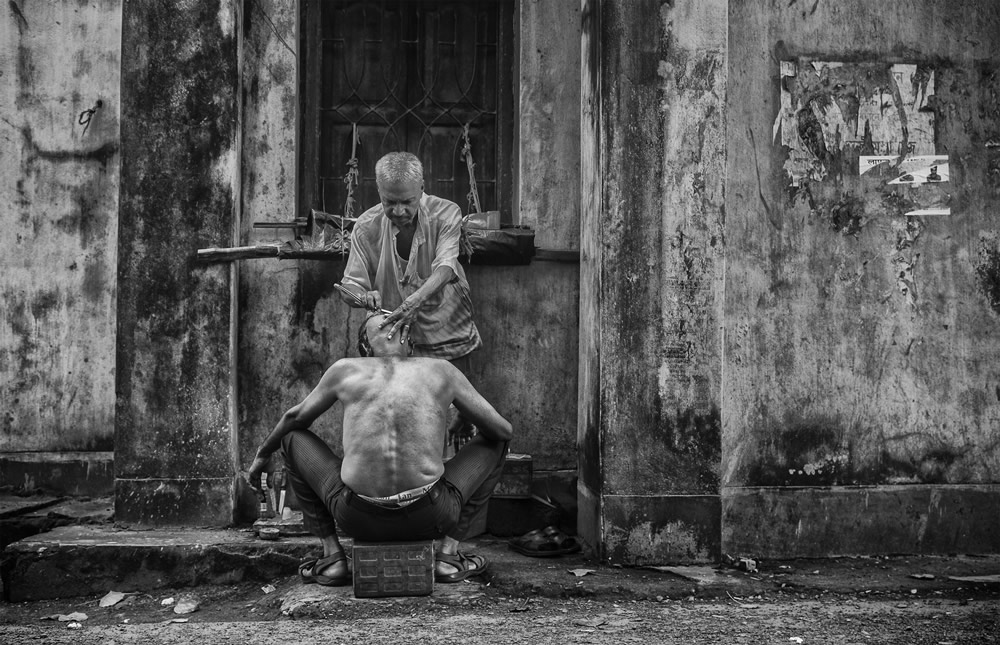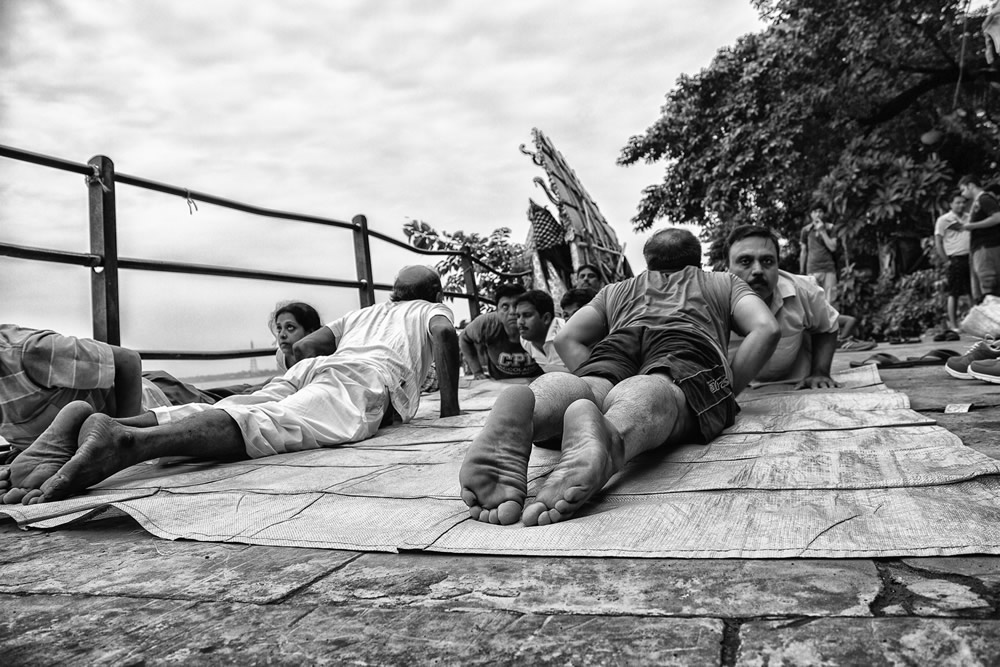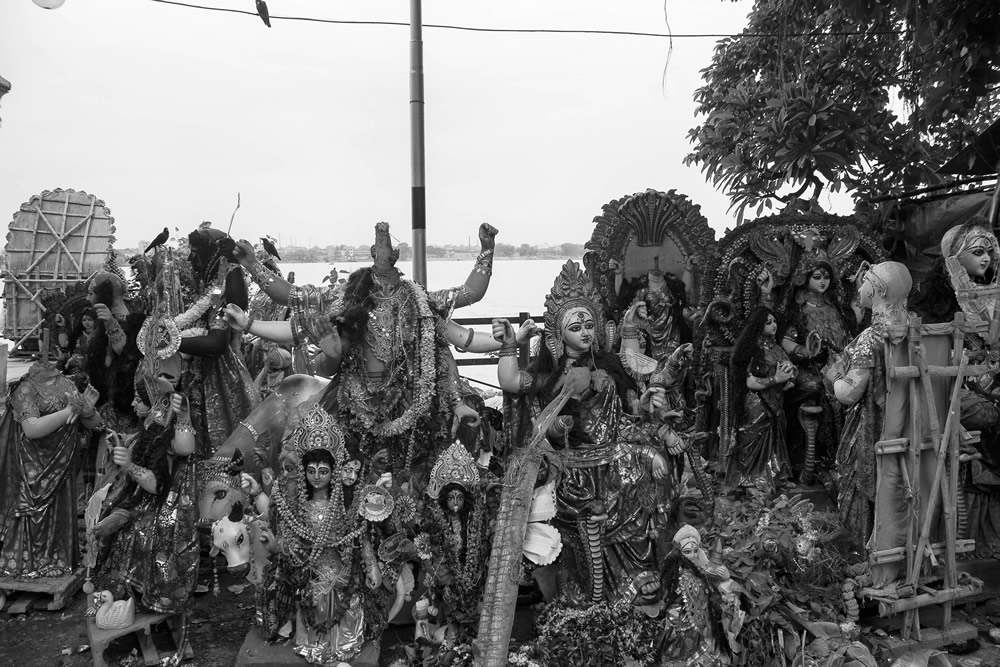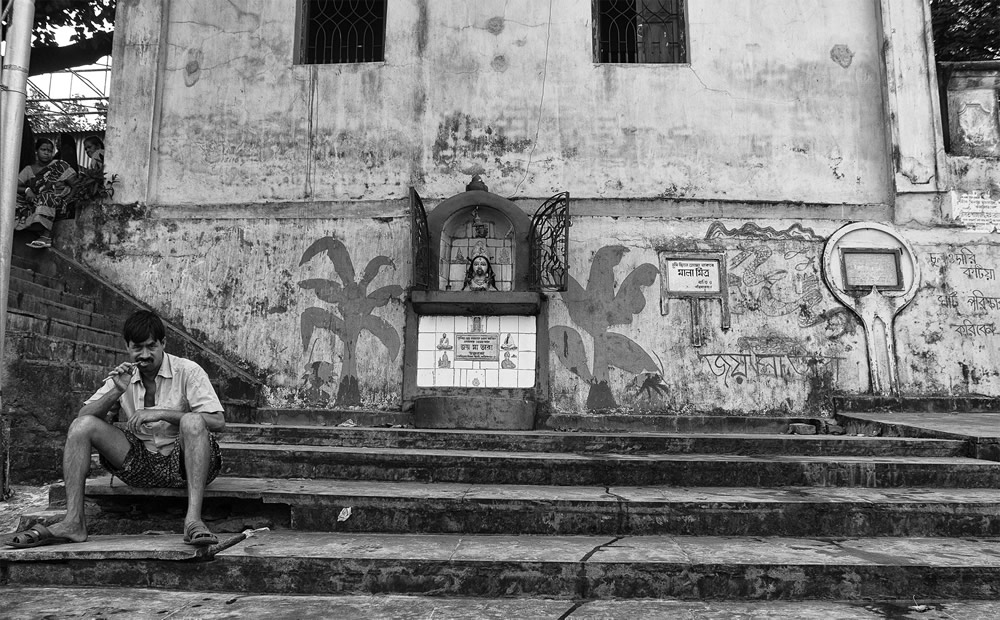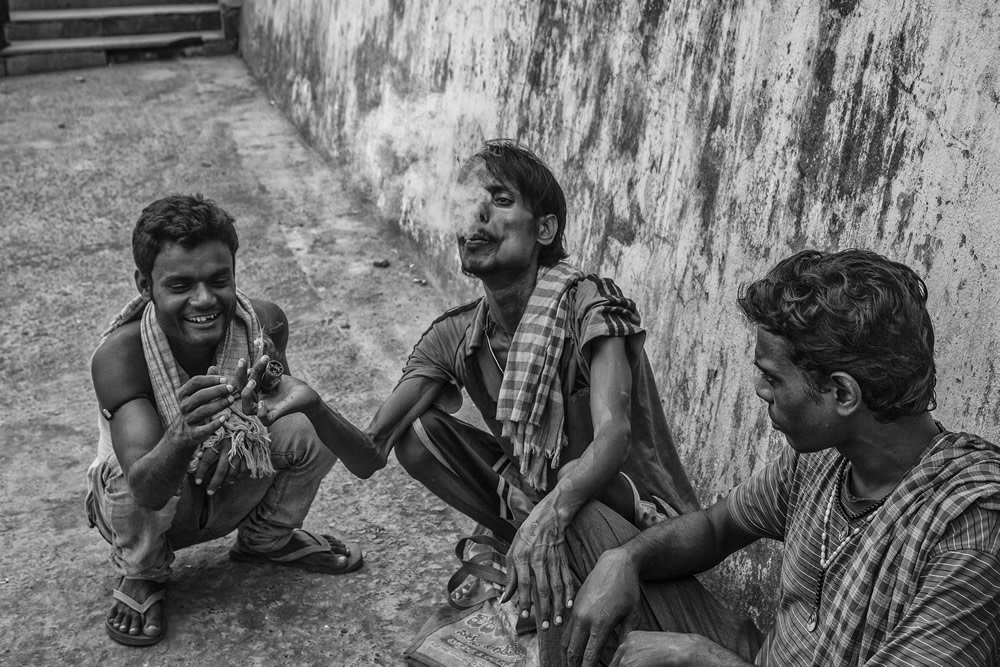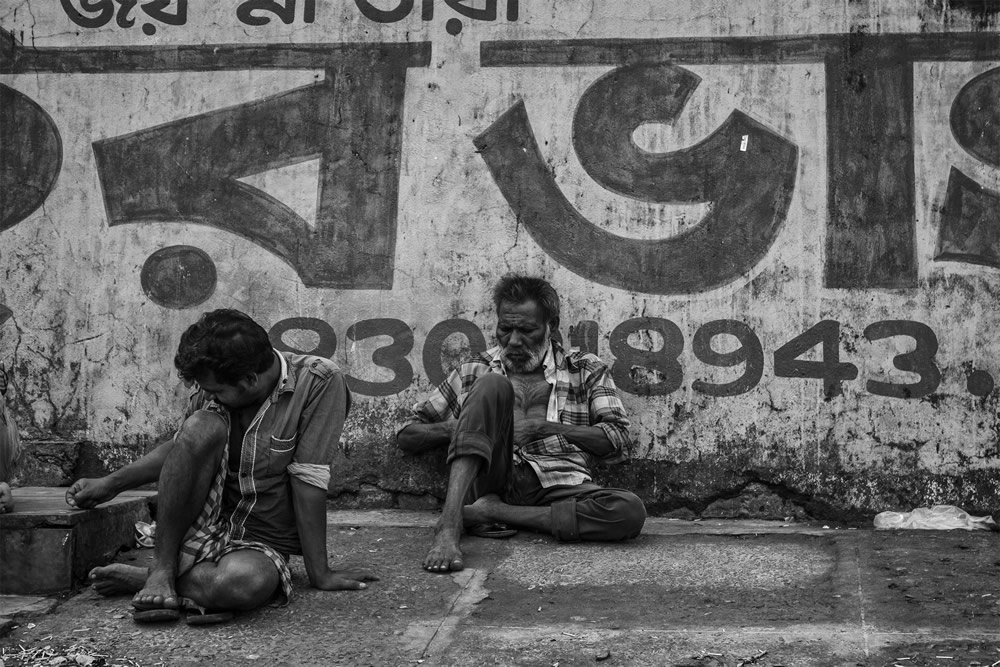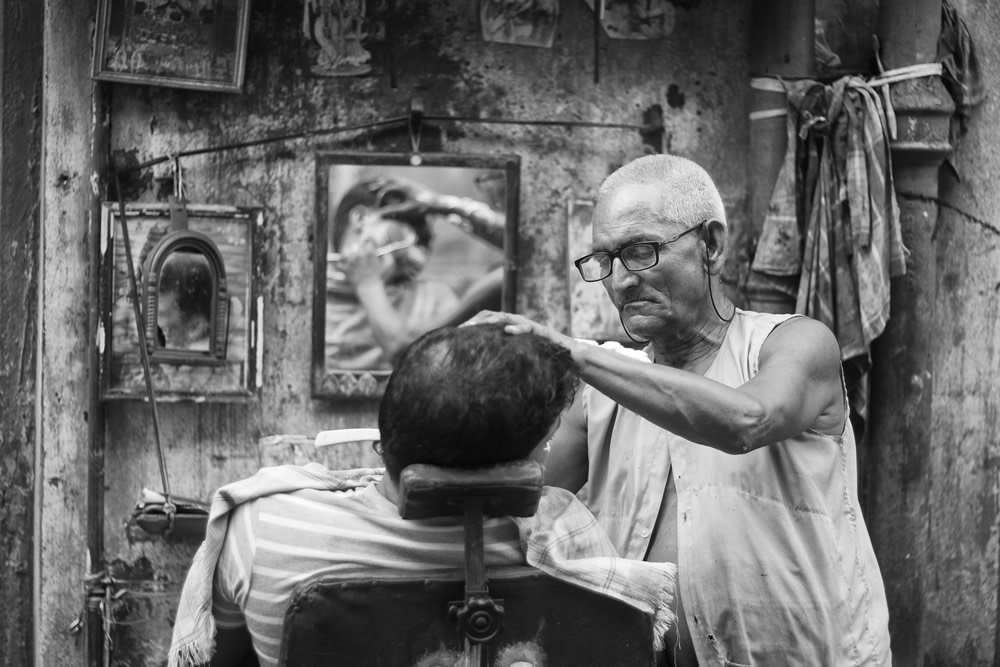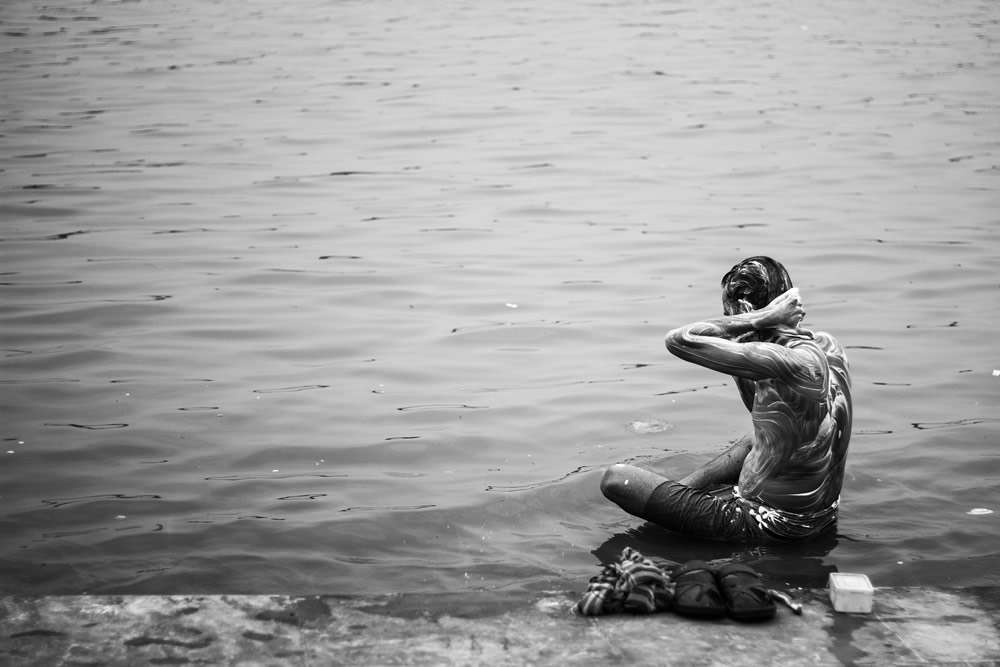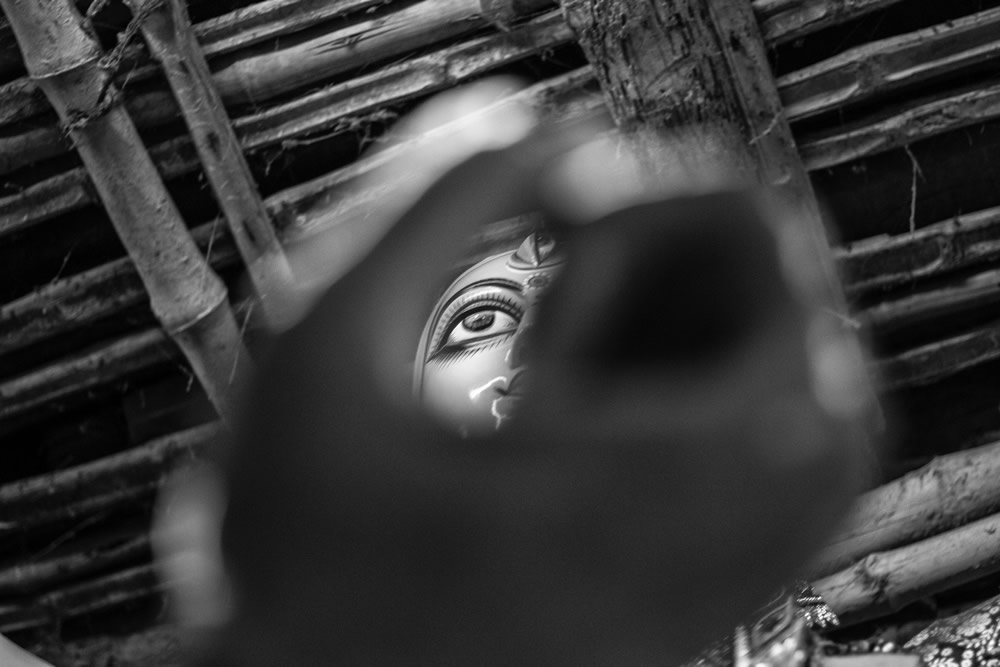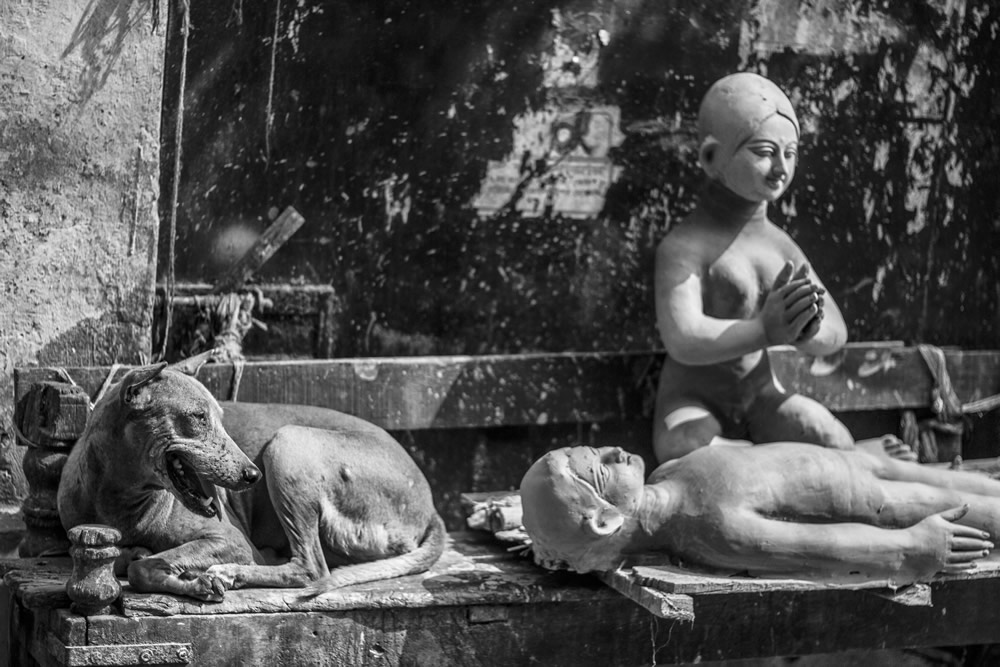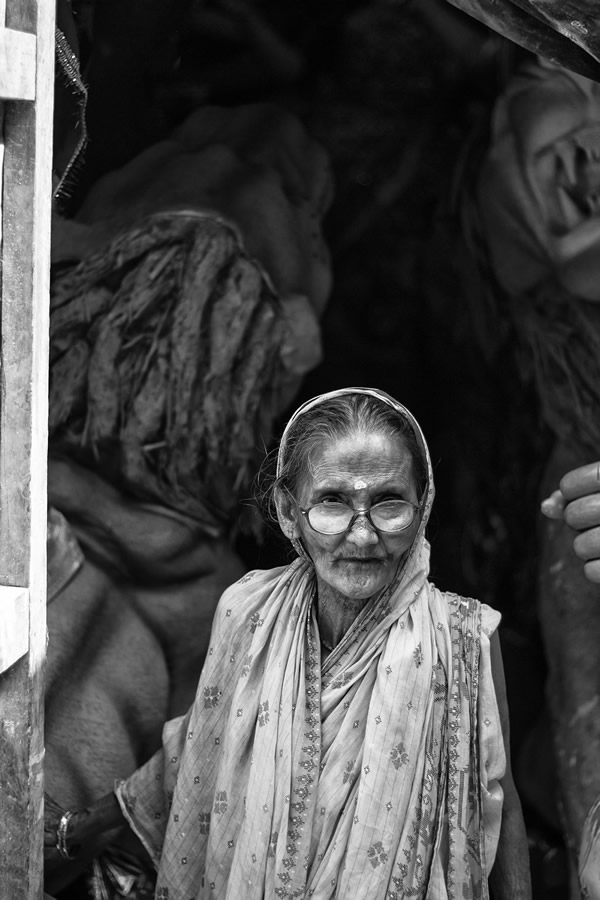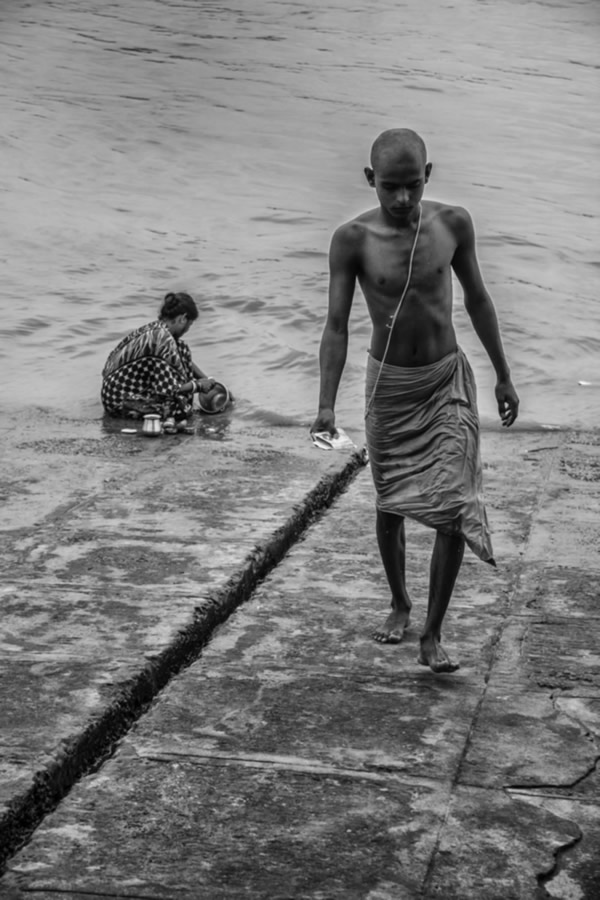 About Saptarshi Choudhury
I am Saptarshi Choudhury, i am from Kolkata, India. I did my Engineering in Civil Engineering. Presently I am working in an IT firm. I started doing photography just 2 and a half years back with a Sony Point and shoot camera. One year later this hobby turned into a passion. My current gear includes Canon 600D, an 18-55mm Kit lens and 50mm Prime lens.
According to me, street photography should contain a story to tell with the emotion, drama and the innocence. Sometimes words are not enough to tell a story, the vision of the moment is also paralelly important. Street photography is the mirror of the story rapidly happens in this world.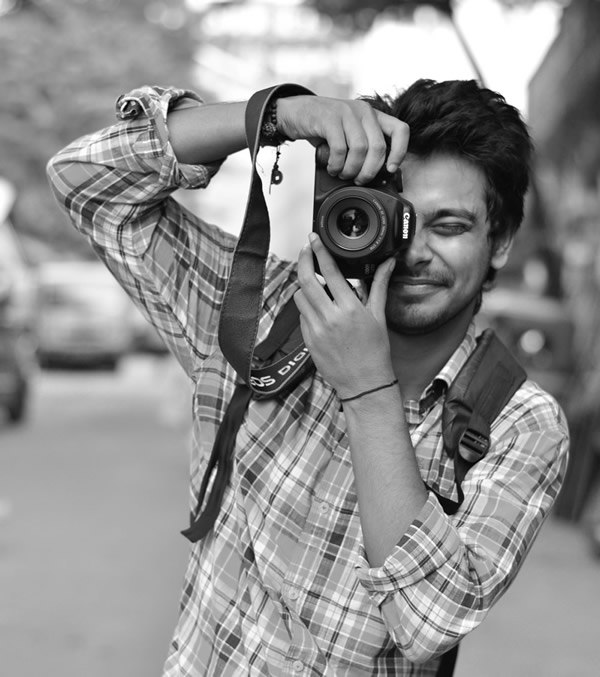 You can find Saptarshi Choudhury on the Web :
Copyrights:
All the pictures in this post are copyrighted Saptarshi Choudhury. Their reproduction, even in part, is forbidden without the explicit approval of the rightful owners.