94 years old Shantinath Bannerjee, from the suburban town Belgharia, India, after completing an instrument technician course from the Benaras Hindu University, joined Omega Watch Company as a technician. Gradually, analog camera repairing became his arena of affection. Shantinath made miniature polishing, grinding, and lathe machines by his own for repairing cameras and finally opened a camera-repairing shop. Soon the shop became popular among analog camera owners for the service and quality of work. To achieve accuracy Shantinath regularly interacted with famous repairers of the world.
He contacted Edward H. Romney for a book on Advanced Camera Repairing and received the same from Mr.Edward. Shantinathstill has cameras like Practica, Roliflex, Gevaert, Yashica FR-I, MG-I, Minolta fixed lens with AF motor, National 35, Agfa Click-III, Hotshot aim & shoot, Cannon etc. in custody though they are ill-maintained now for his pretty old age and financial crisis. Shantinathand his wife now pass time through their sweet memories of old cameras and all.
Their cute grandson stays in another state and gets seldom a chance to rejoice with Grandparents. It gave immense pleasure to Shantinath to discuss the technicalities and goodness of cameras during his era. He is aware of the present digital camera world but seems hardly interested about it. Shantinath loves to cling to his vintage memoirs. On my request to have a dialogue on his passion, Shantinathinstinctivelyensued ignoring his scheduled daily routine. His worn-out residence with steep stairs and age-old wall-clock seem to resemble the old man himself, still besotted with the vestiges of bygone time.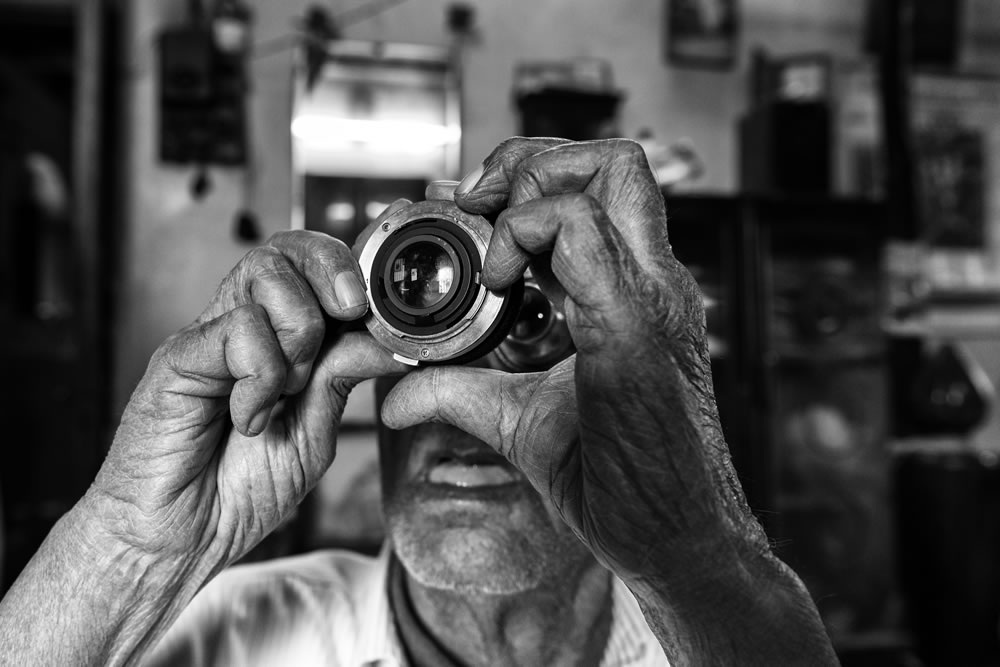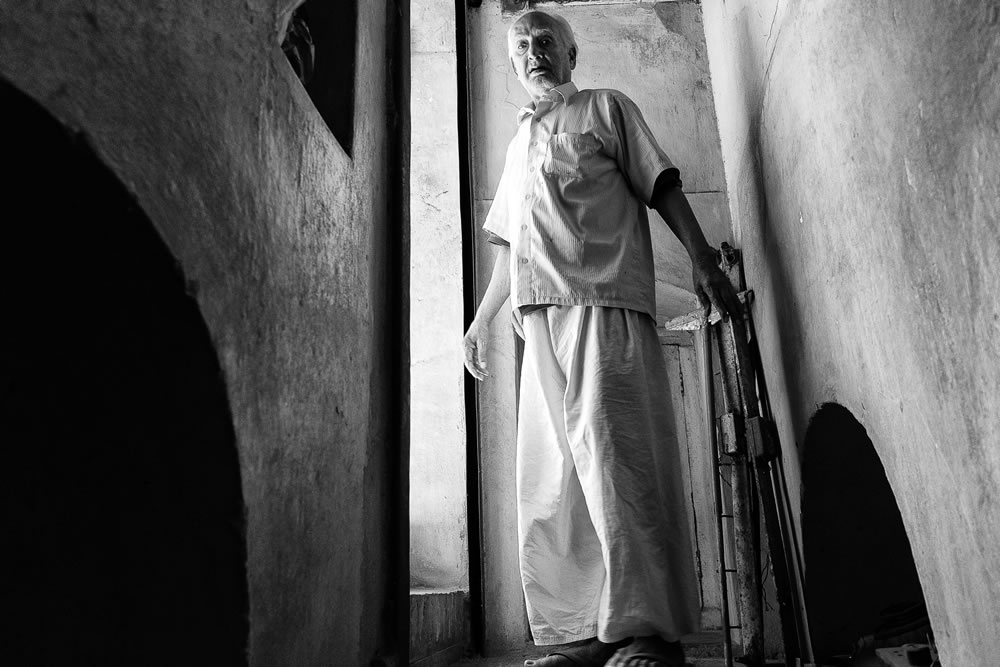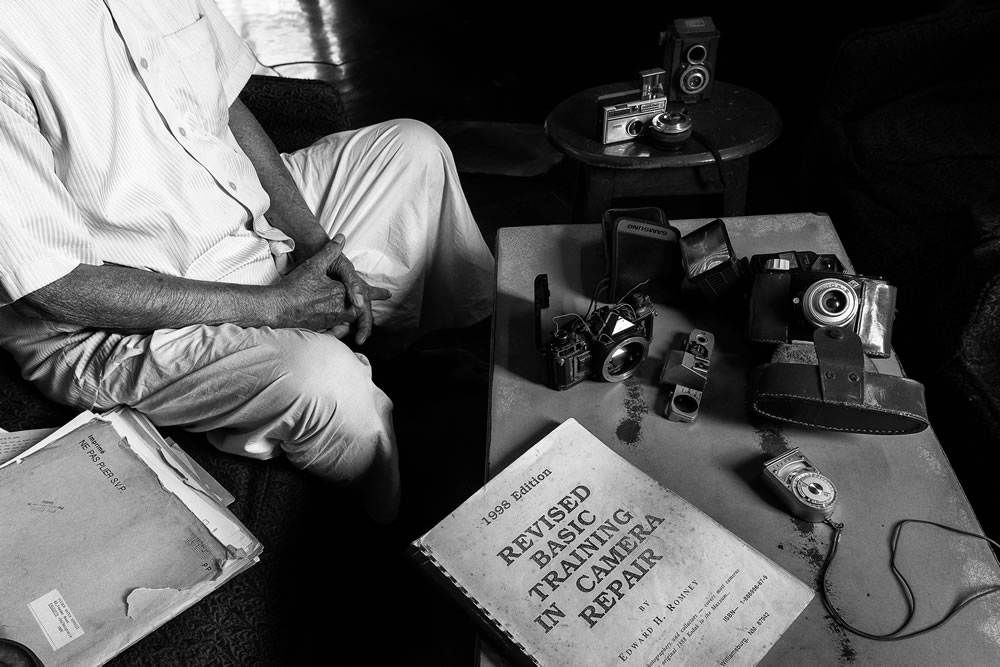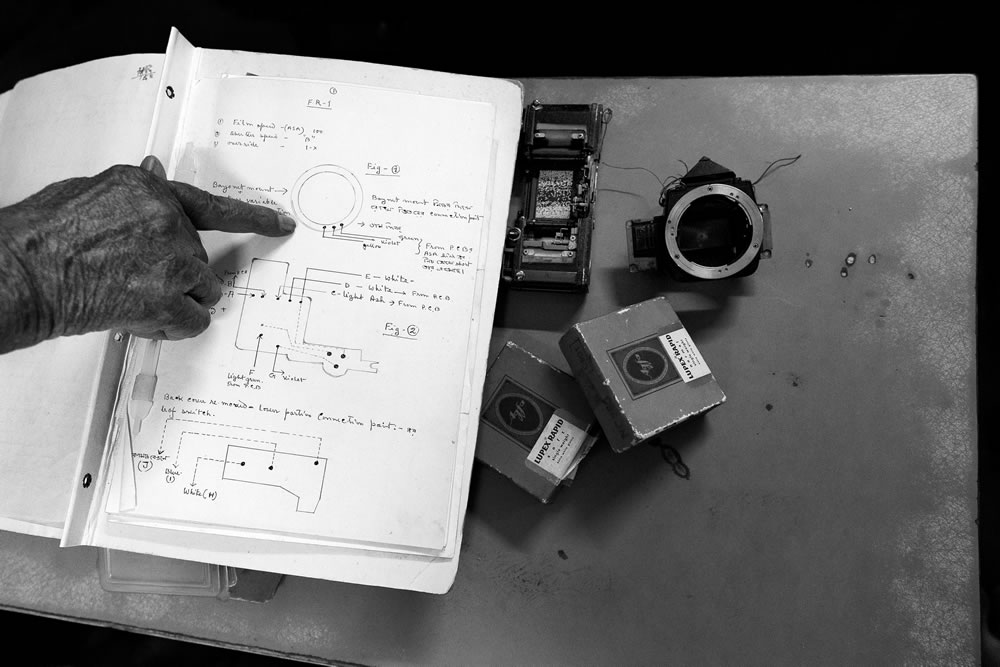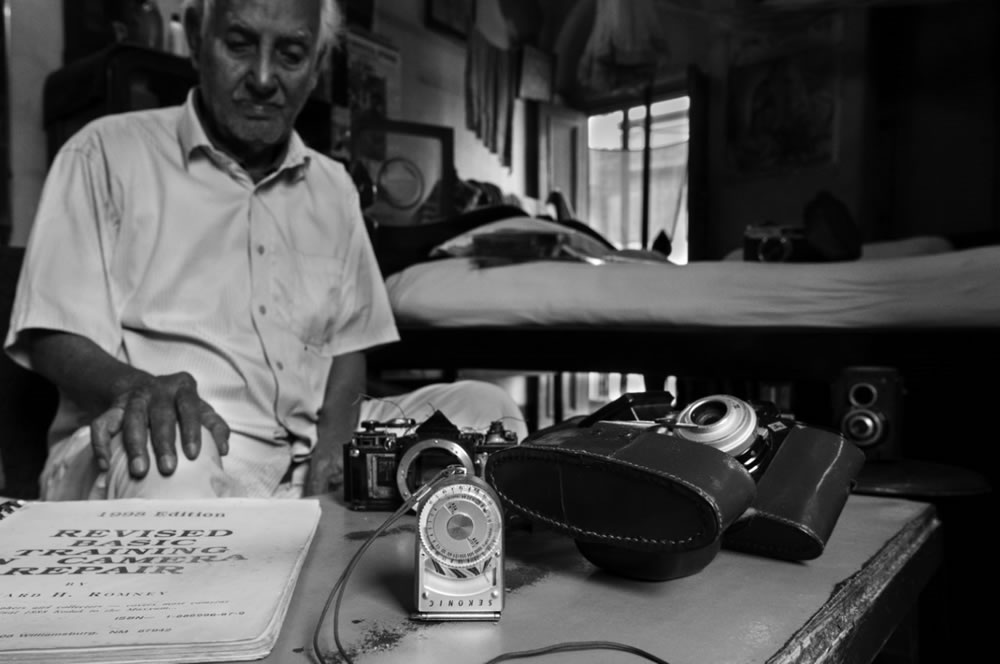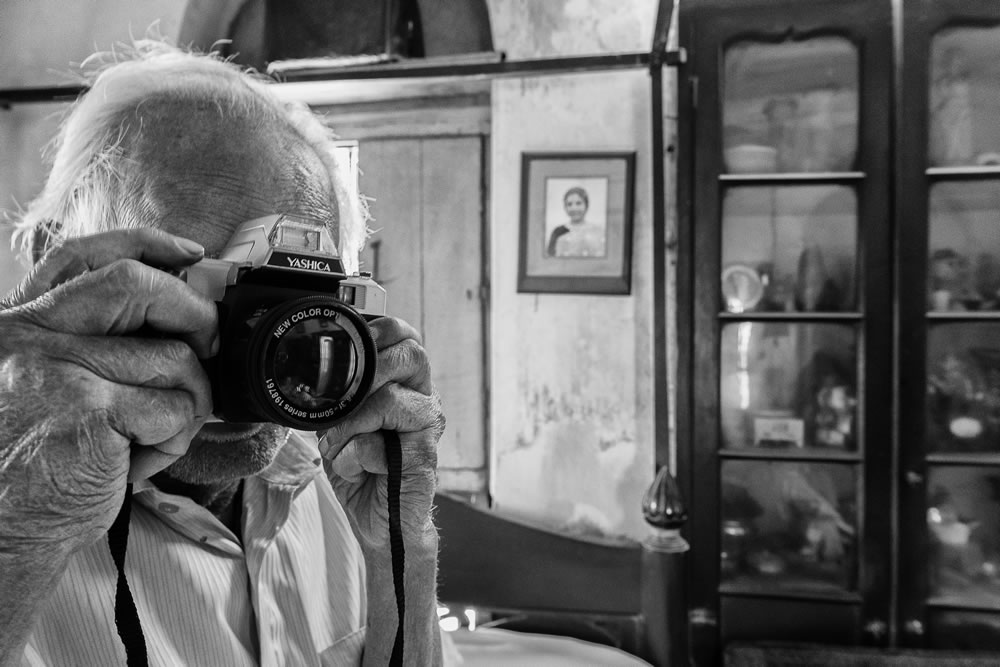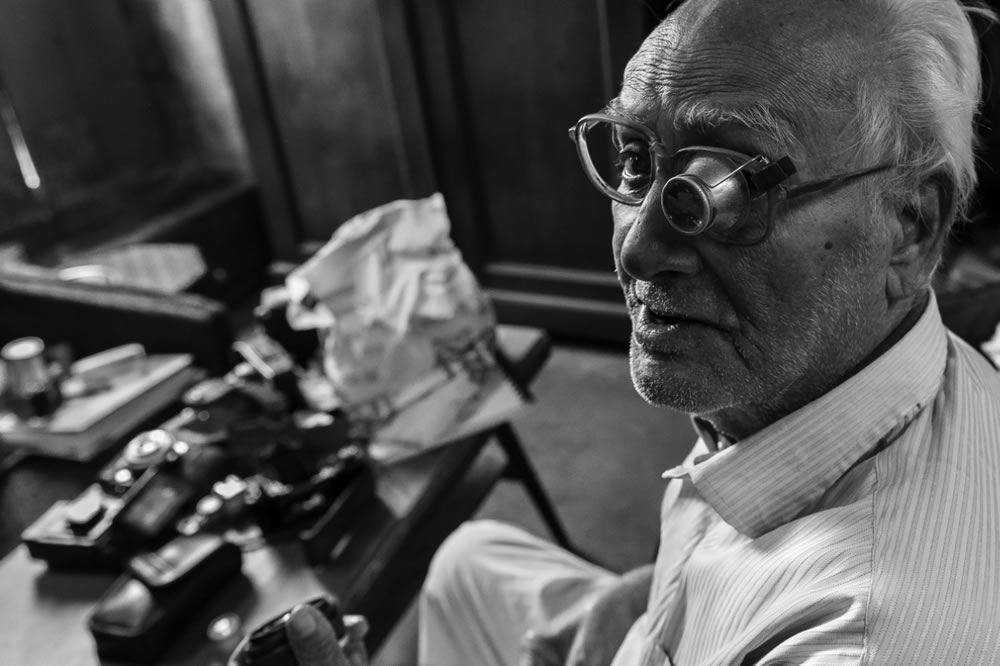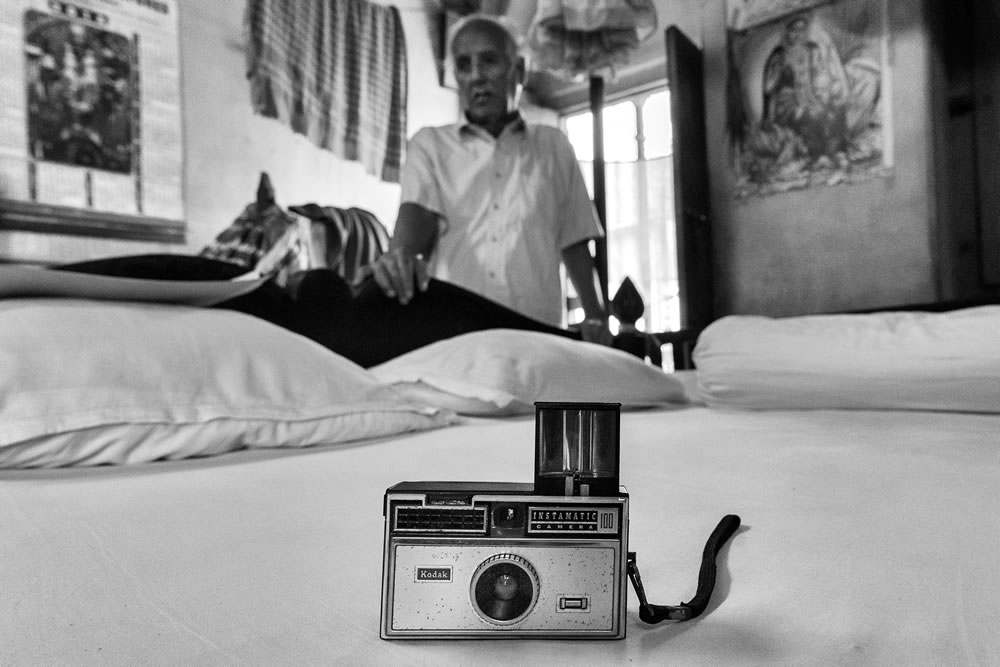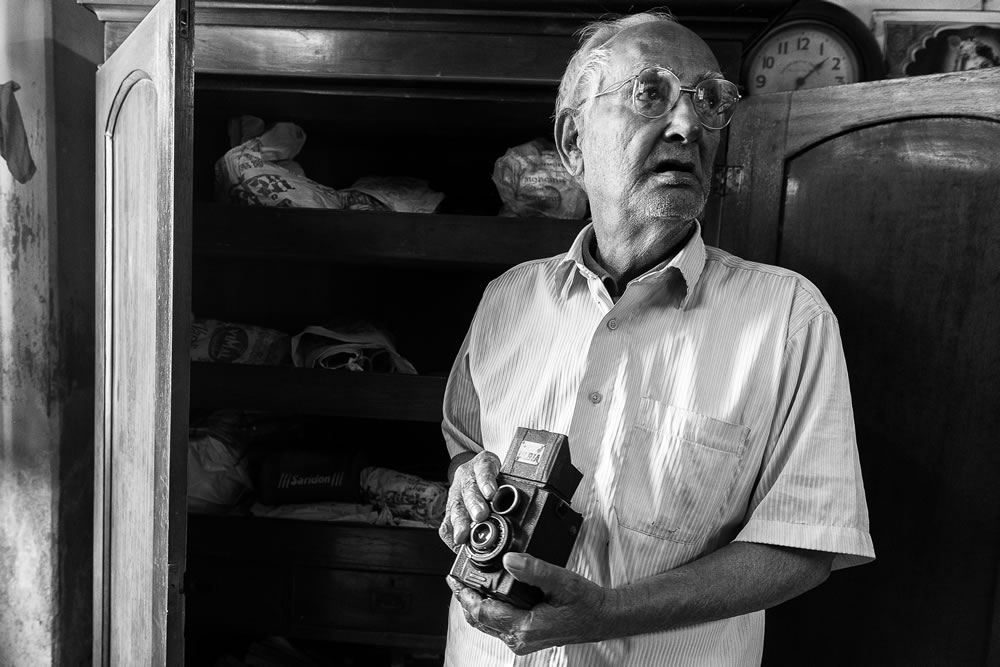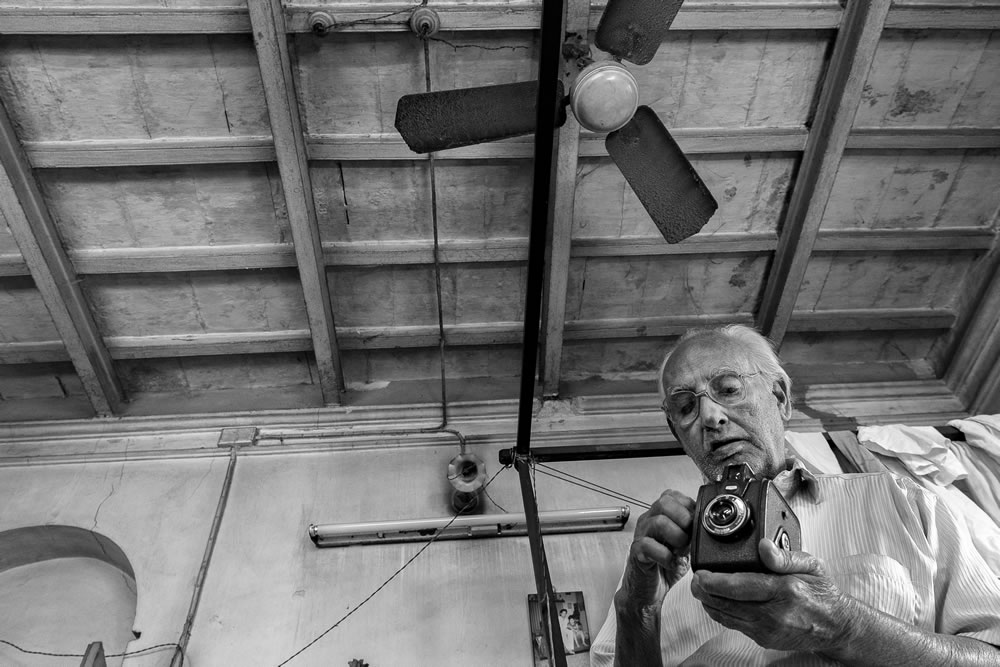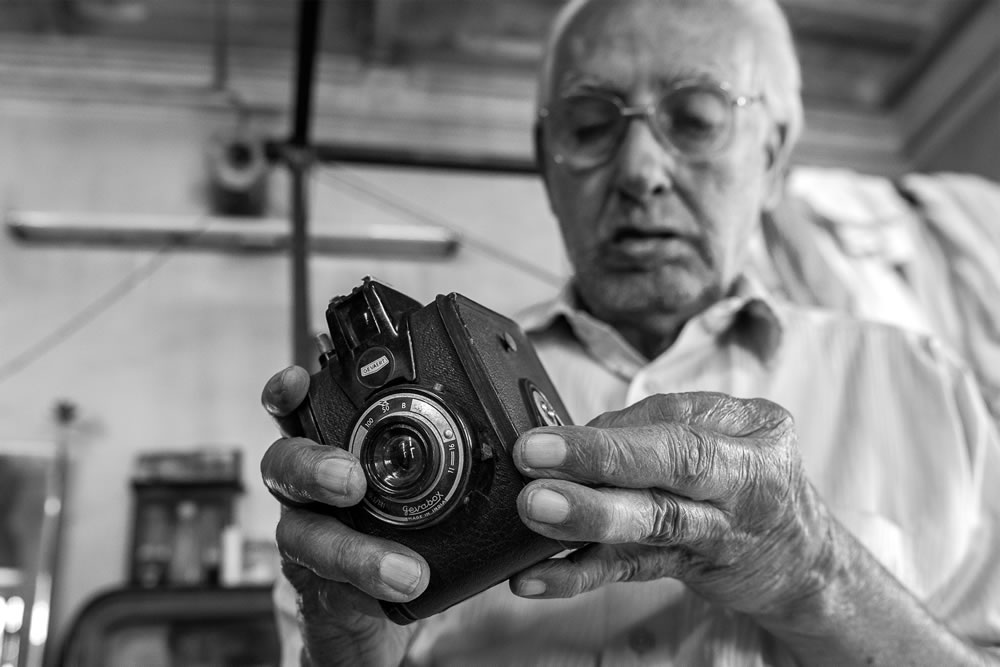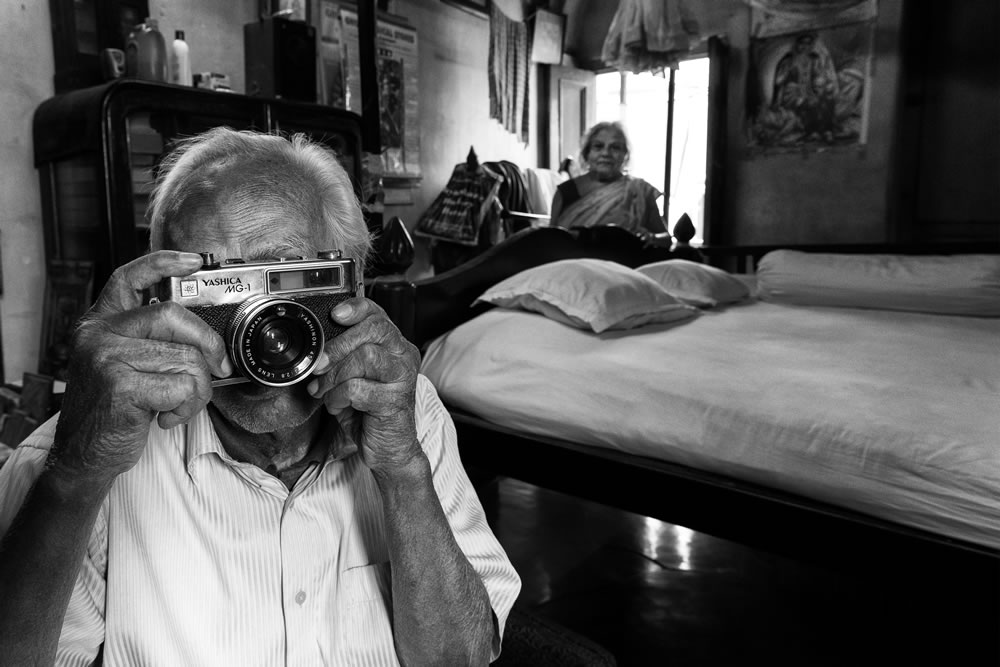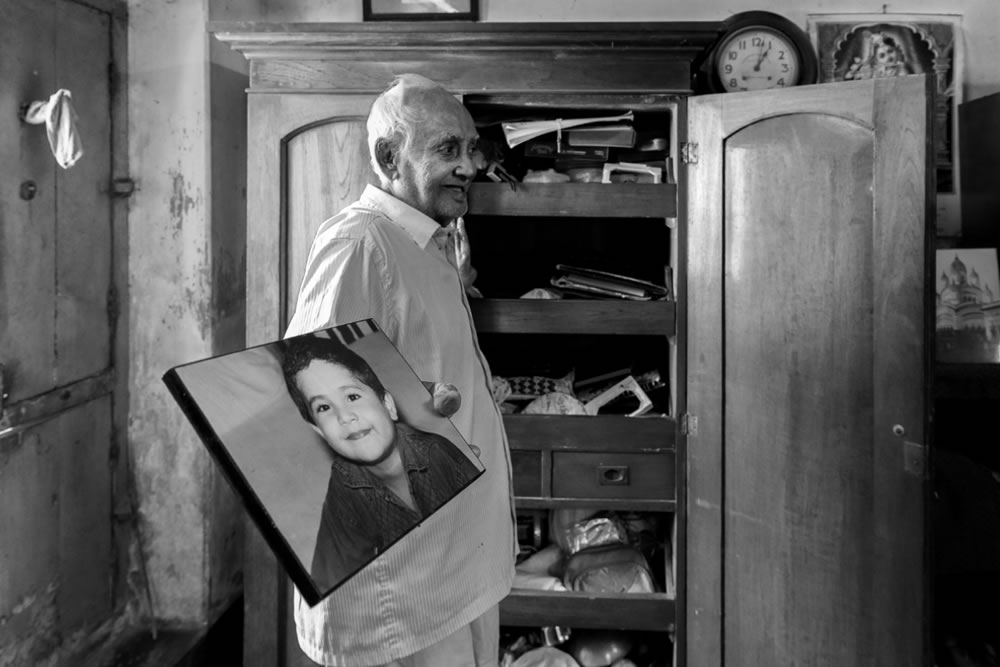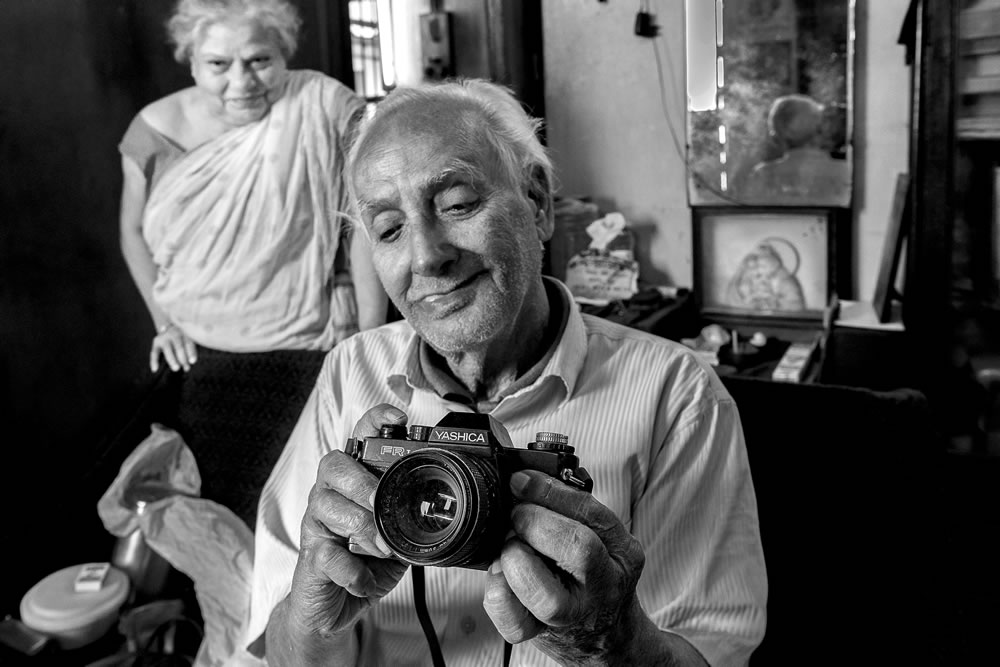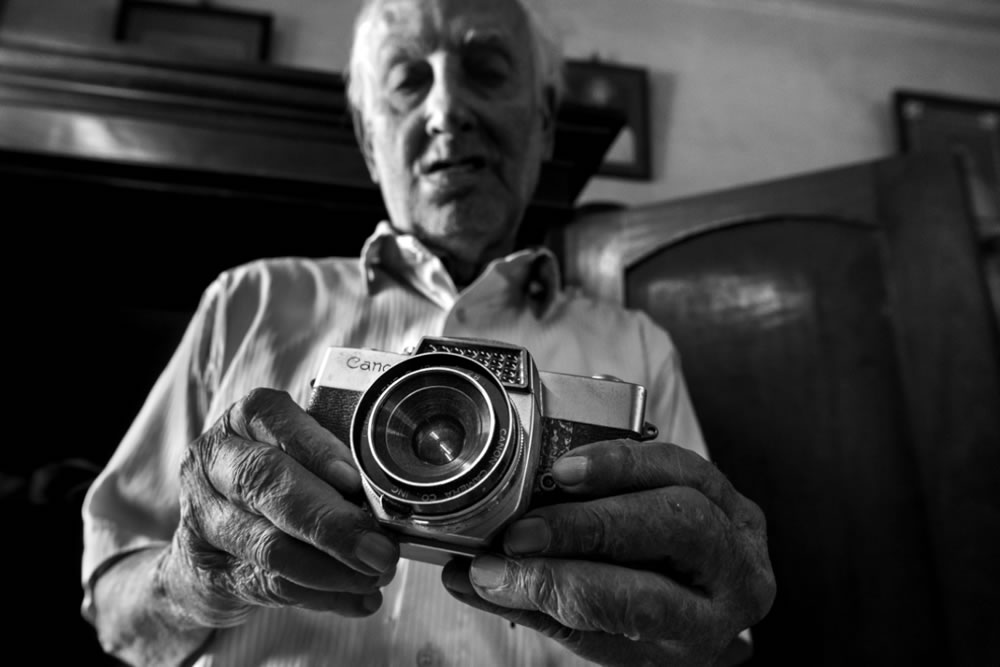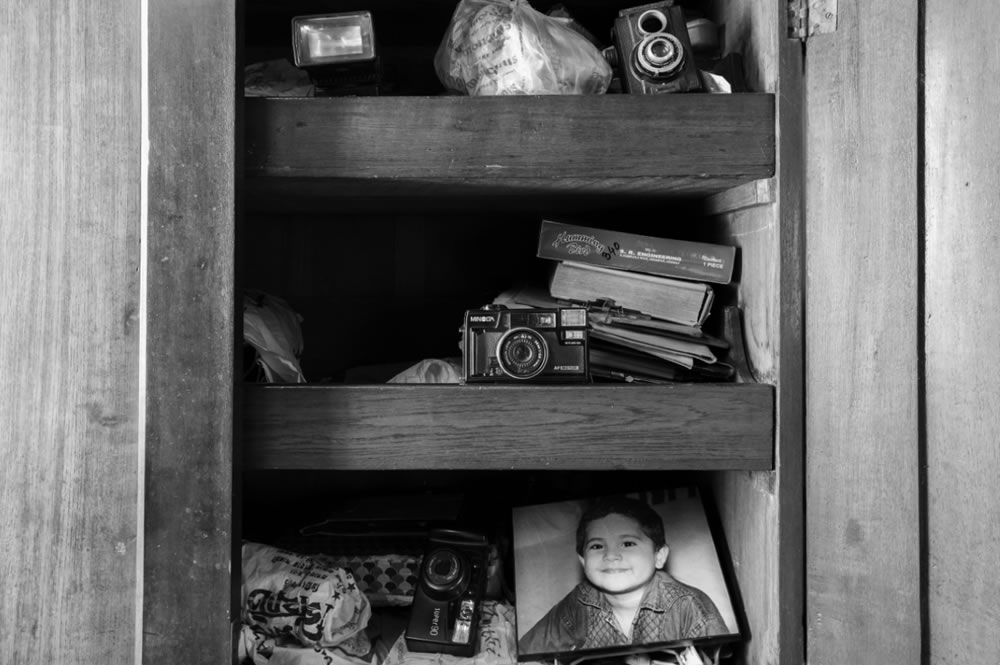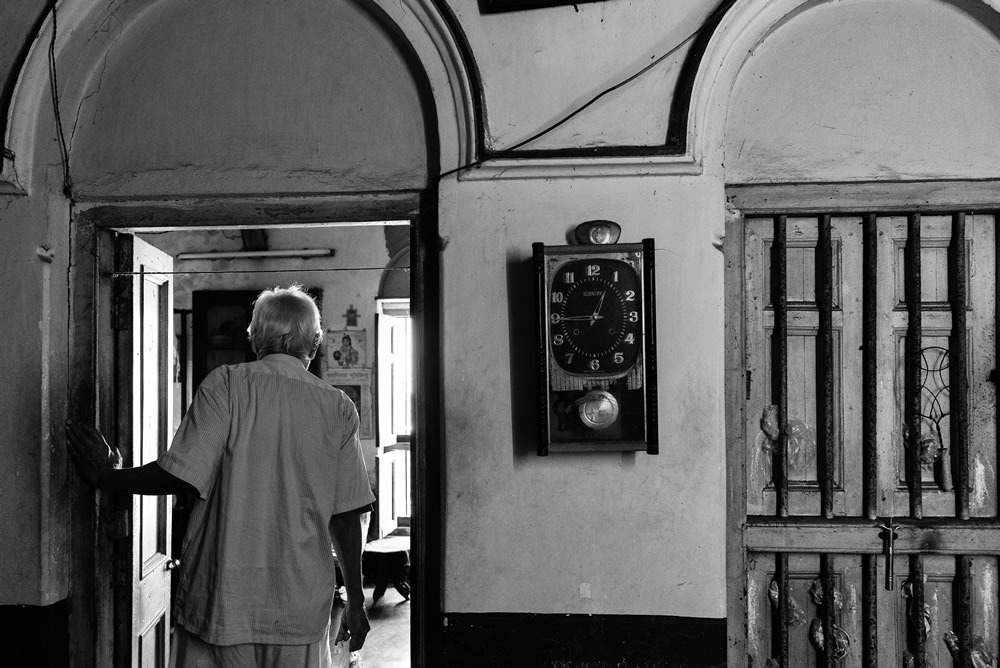 ---
About Somanjan Ponda
The passion for photography seriously progressed in Somanjan, a service holder by profession, since 2011. Somanjan meticulously started observing fascinating works of legendary photographers viz. Mr. Sebastiao Salgado, Mr. James Nachway, Mr. Benu Sen, Mr. Raghu Rai, Mr. Steve Mccurry etc. Films of various eminent Indian directors viz. Mr. Satyajit Ray, Mr. RitwickGhatak, Mr. Mrinal Sen, Mr. Govind Nihalni, Mr. ShyamBenegal etc. that besotted Somanjan since boyhood days, provided the significant push to his passion towards capturing moments of people—understanding their living, struggle, culture, emotions, and all.
Mr. Himadri Mondal and Mr. Rammohan Pai, two-photo artists and his mentors as well solelymorphedSomanjan'sPOV i.e. seeing through the heart and to relish the inner exquisiteness before snapping. Despite a busy job schedule, Somanjan eagerly craves for weekends to pursue living, culture, traditions emotions of people through his lens.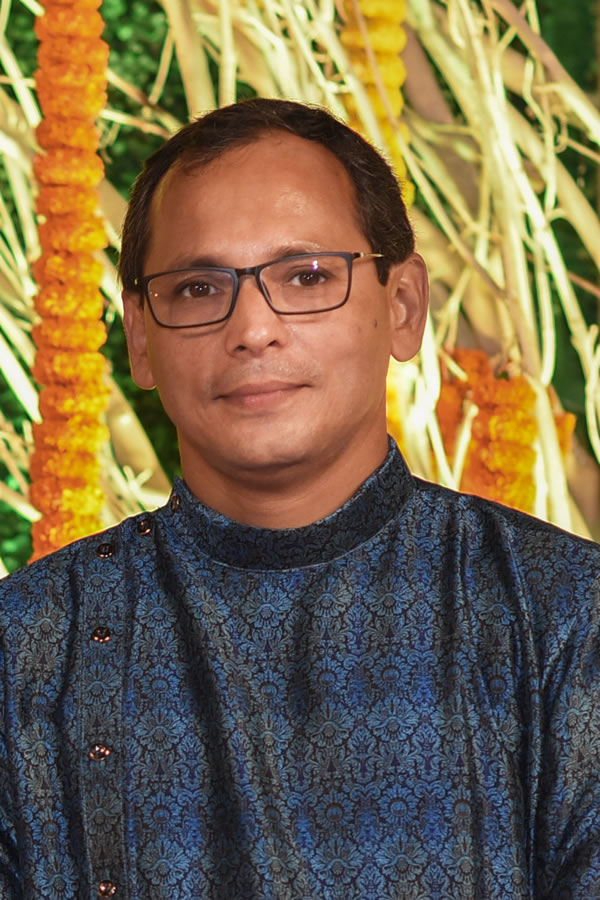 You can find Somanjan Ponda on the Web:
Copyrights:
All the pictures in this post are copyrighted to Somanjan Ponda. Their reproduction, even in part, is forbidden without the explicit approval of the rightful owners.