Phulia is a small town in the Nadia District of West Bengal, approximately a hundred kilometers from the main city of Kolkata. It bodes clusters of Tant, Jamdani and Dhakai; the latter two found majorly in parts of Bangladesh now. The art form showcases intricate and detailed hand-stitched work from cotton threads. It is distinguished by its lightness and transparency.
Many skilled weavers had settled in Hoogly, Nadia and Burdwan district of West Bengal during the British Raj. The art form has survived over centuries. It was threatened by the British government which tried to destroy the art to protect the textile industry of Manchester. After independence, with government aids and policies to conserve, promote lost art forms in the country, the skilled weavers sighed a breath of relief. Tant, Jamdani and Dhakai sarees continue to remain exquisite among Bengali women and otherwise. The weavers have been adaptive to the contemporary designs. It provides a flourishing business to the cloth merchants throughout the year, with each saree worth thousands of rupees.
Most of the families preserving this art form has shifted from hand looms to power looms. The labours who are still working on hand looms have a rather different story to share about their business. I visited Phulia, where most of the households earn their living from working day in and day out on hand looms. It is a tedious job, which requires precision and hard work. With power looms taking over and very little revenue being generated from selling the sarees to the cloth merchants on wholesale, the artisans still working on hand looms feel threatened.
It takes three to four days to weave a six yard long saree. The procedure is elaborate and requires the involvement of the artisan wholeheartedly at every stage-from forming threads out of the fibre, to dyeing them, to hand weaving each thread into a cloth.
"Tanter Ghor", meaning The home of Tant is my effort to portray the lives and livelihood of artisans residing in inconspicuous corners but, weaving beauty in yards with their own capable hands. With technology taking over most of our lives, these craftsmen are working to sustain an art form that has prevailed over centuries with manual labour without asking for anything but, a respectable wage and recognition in return.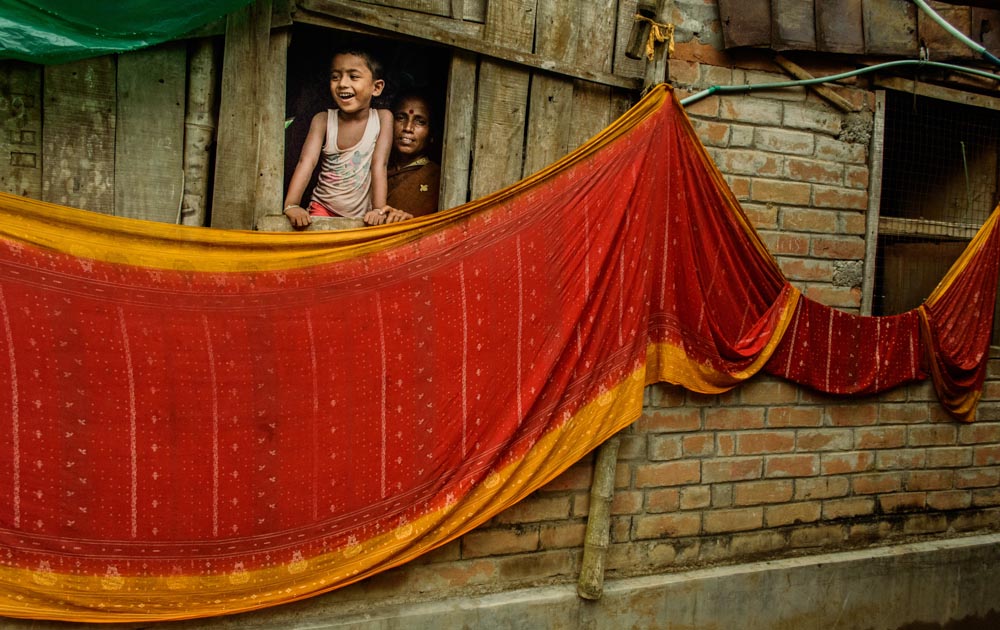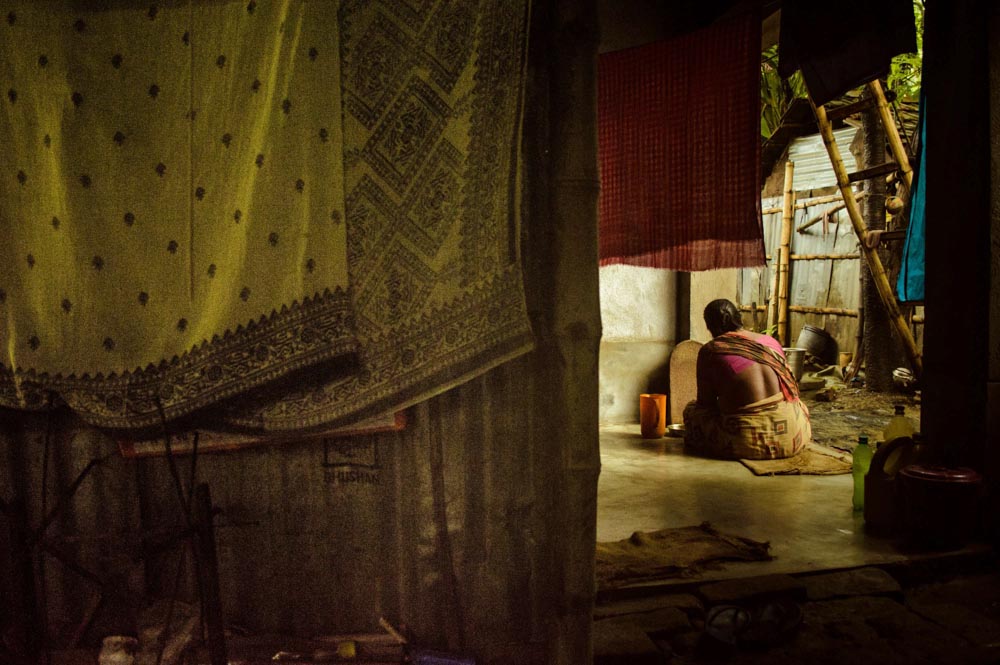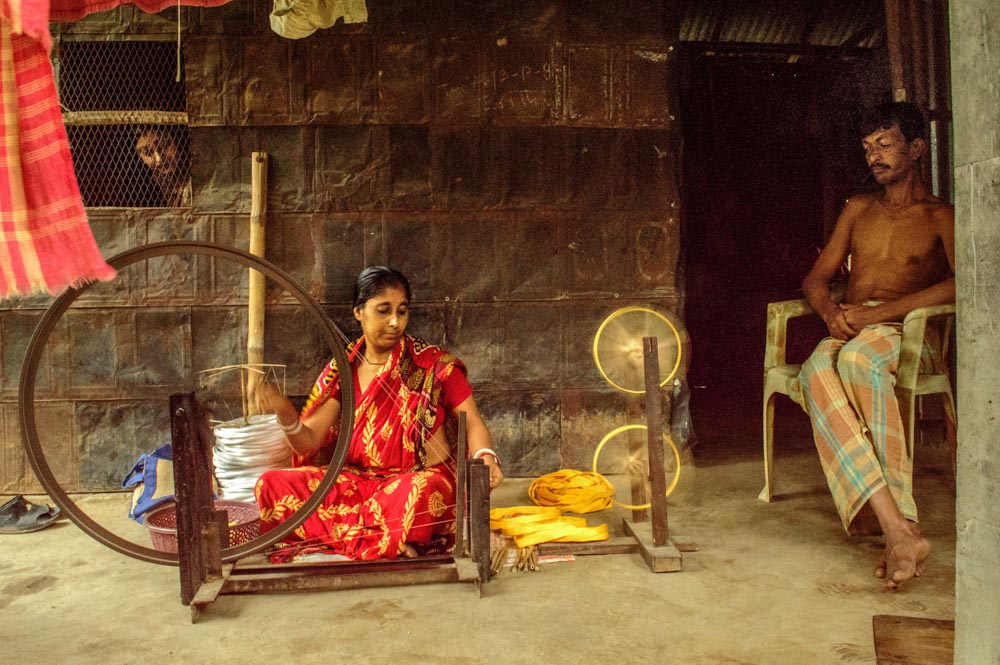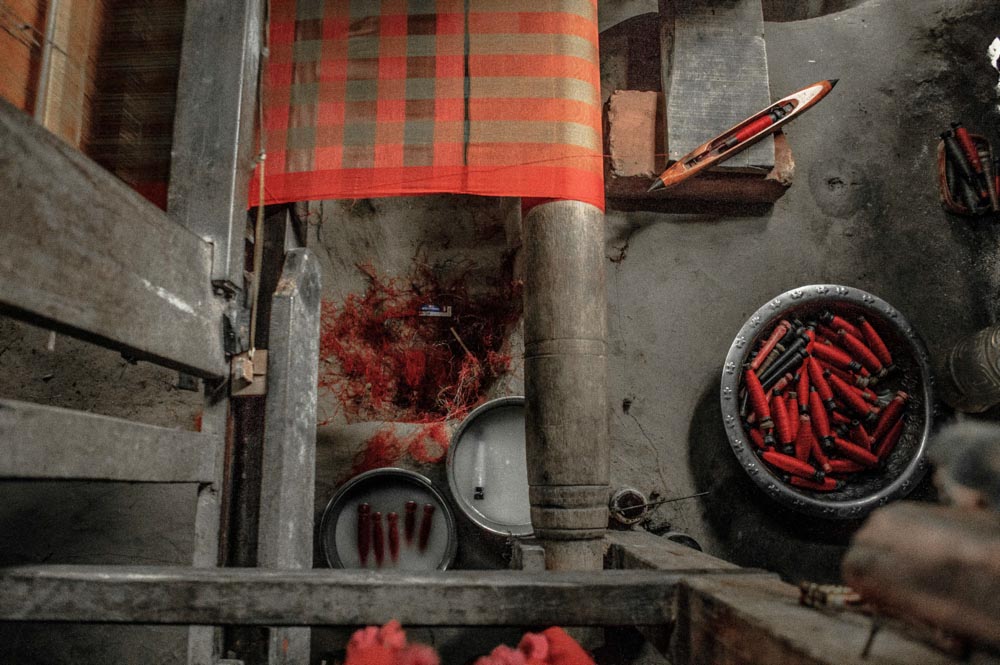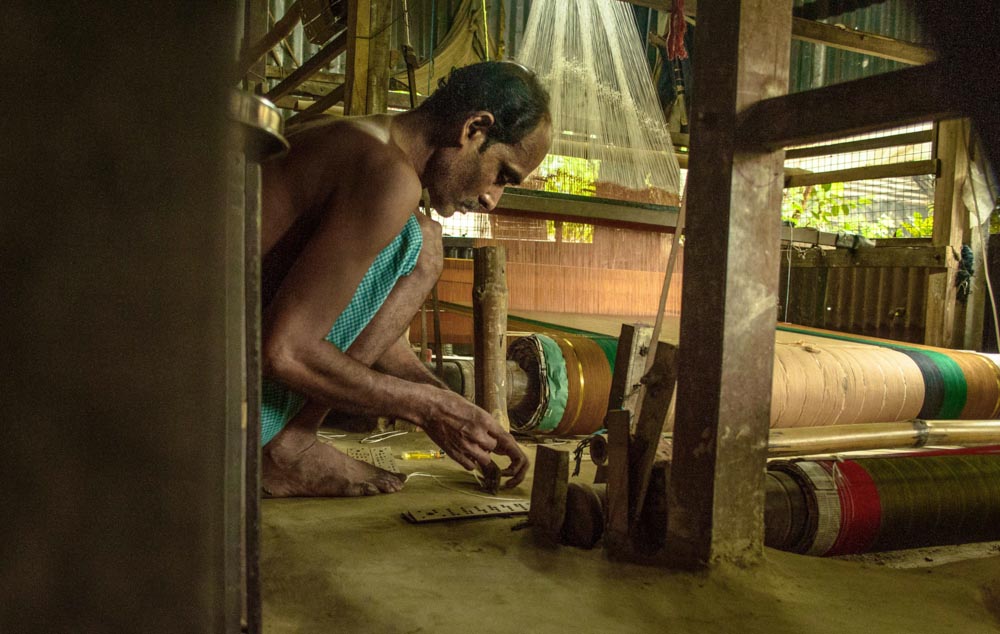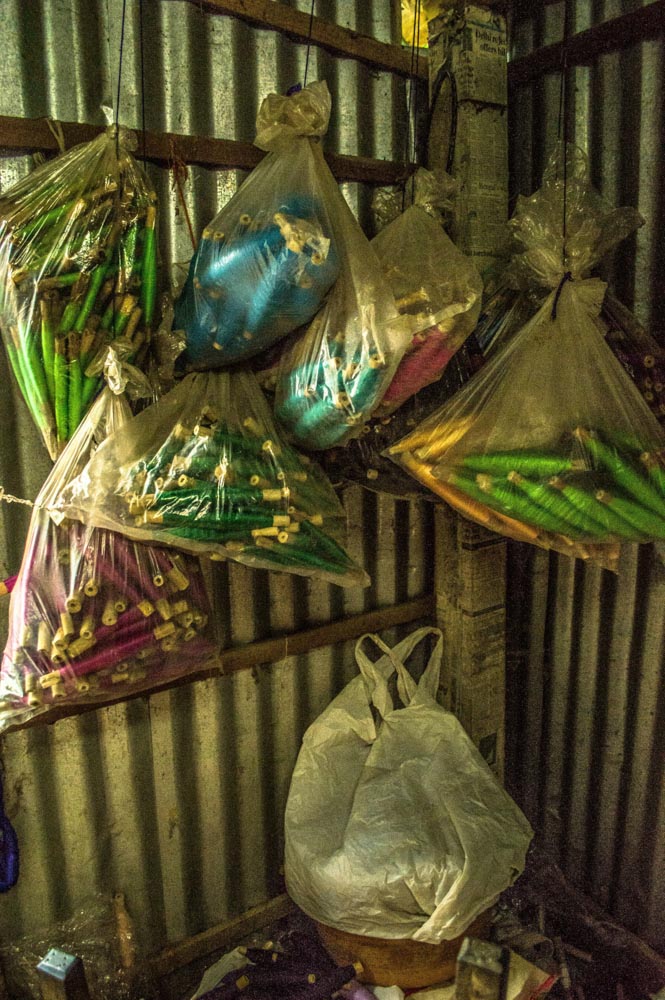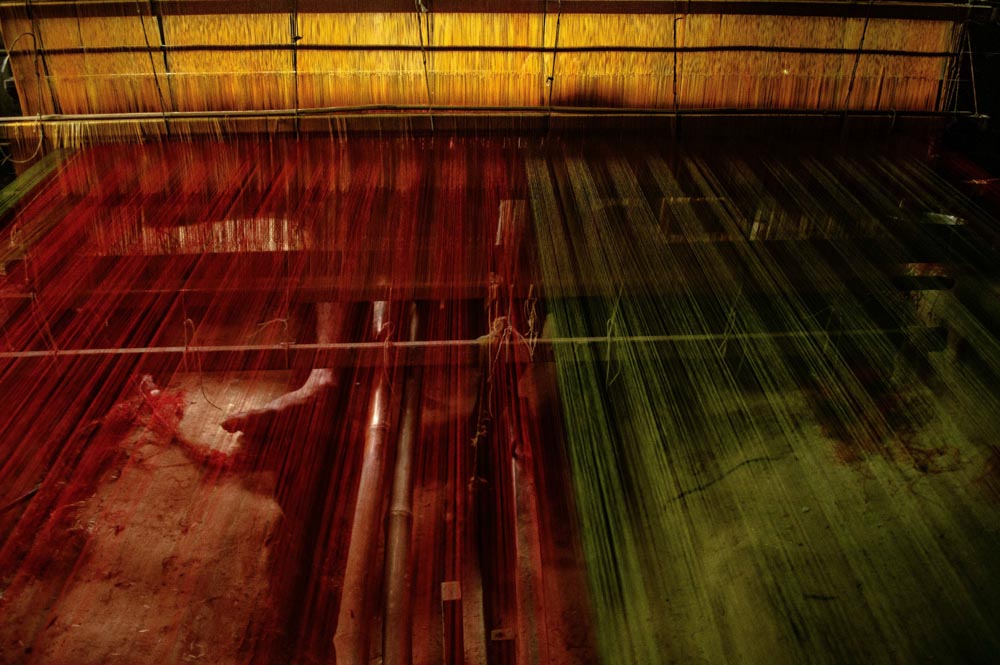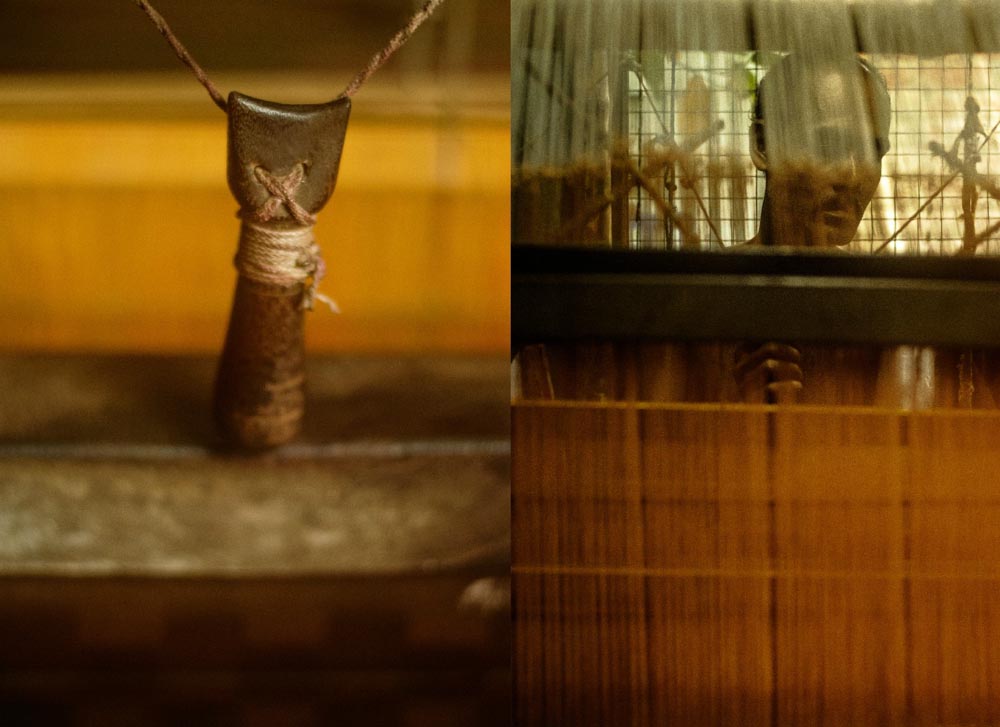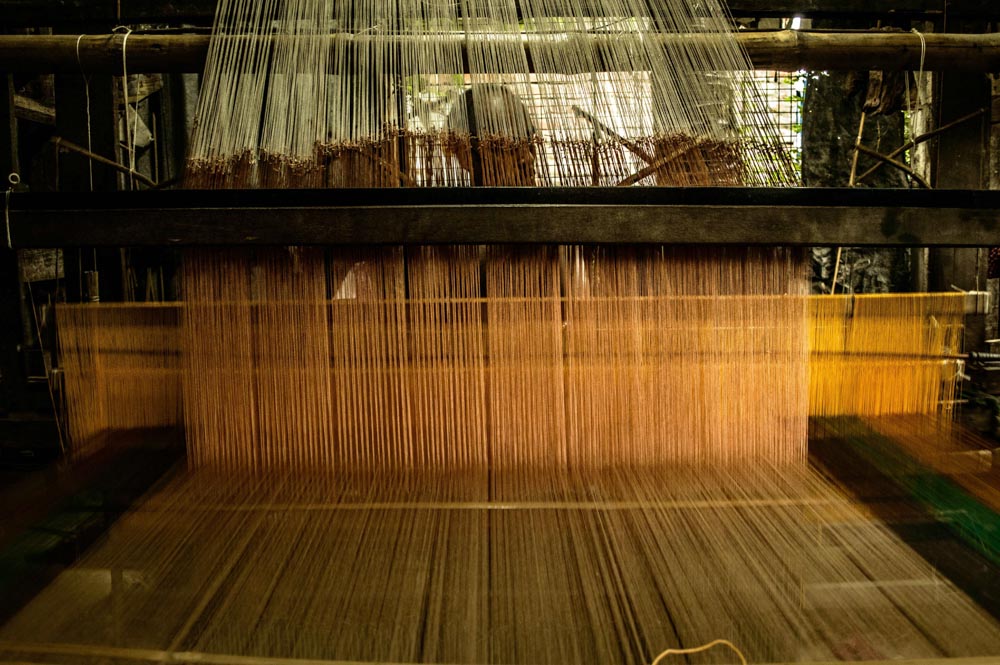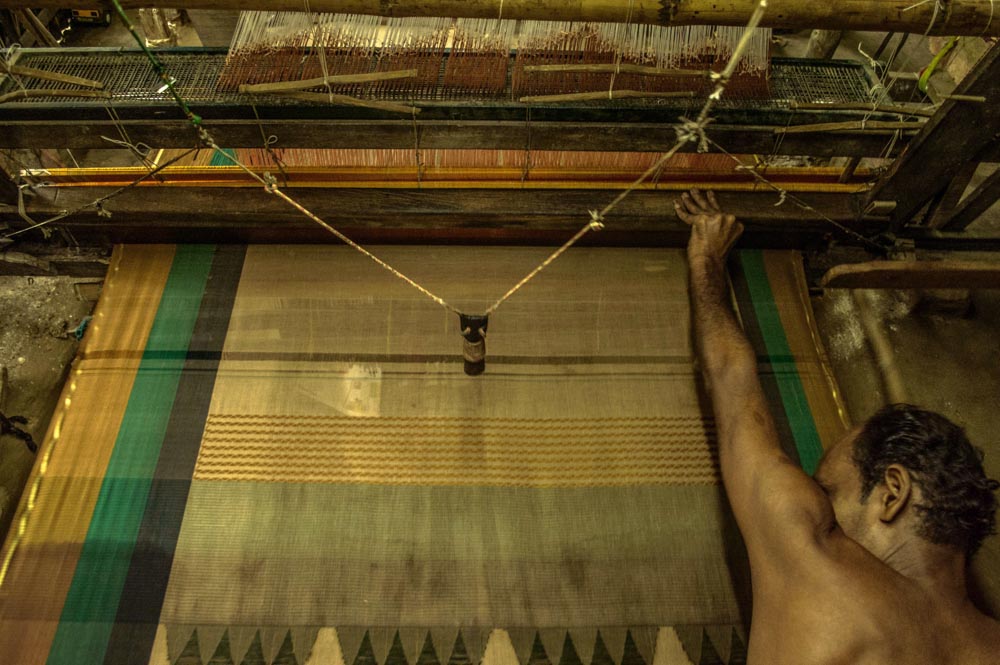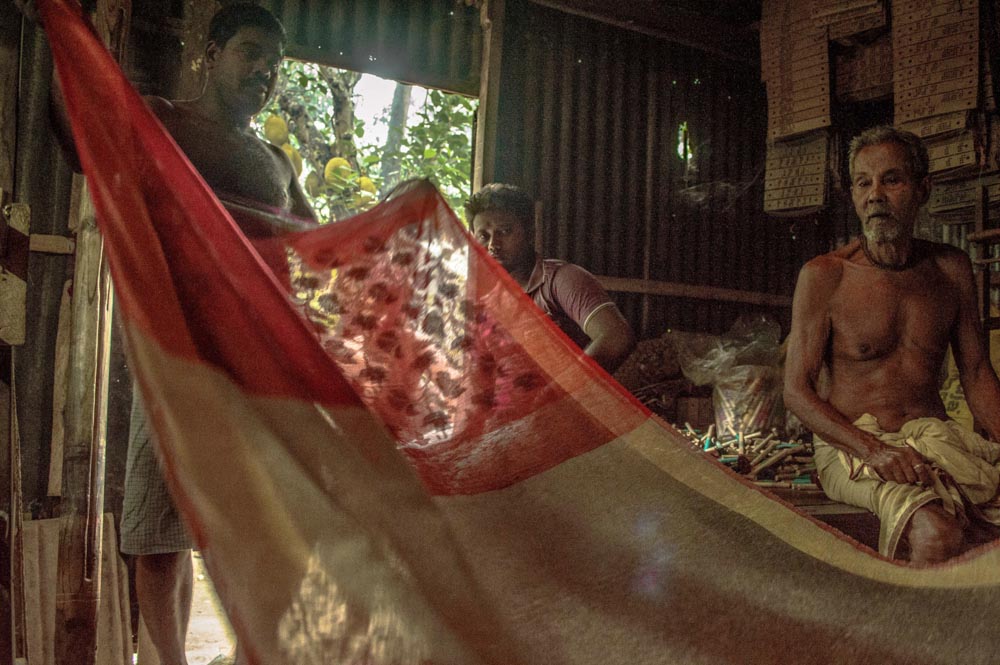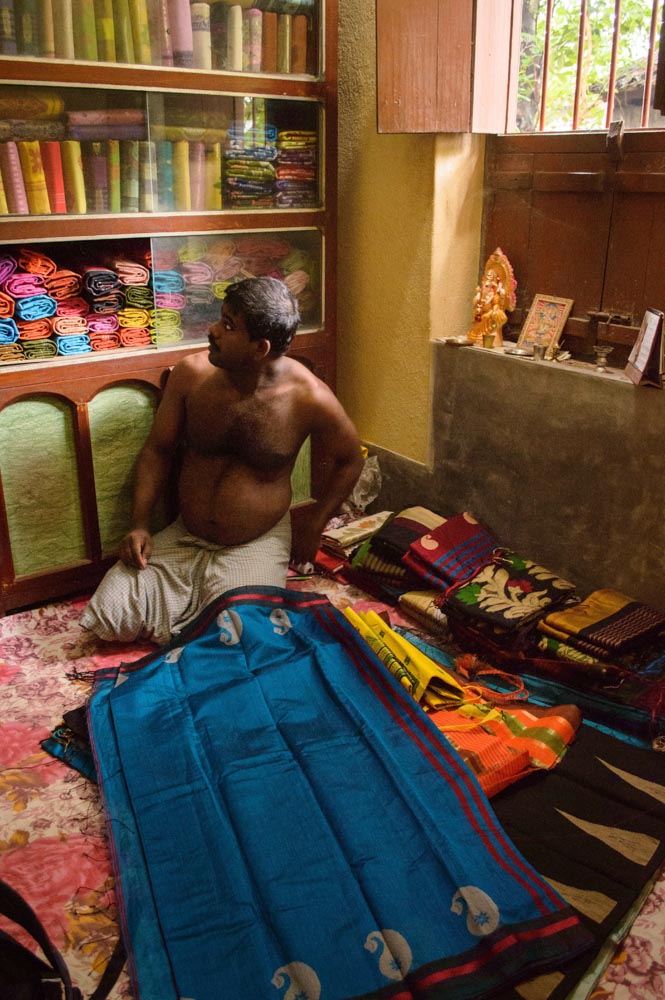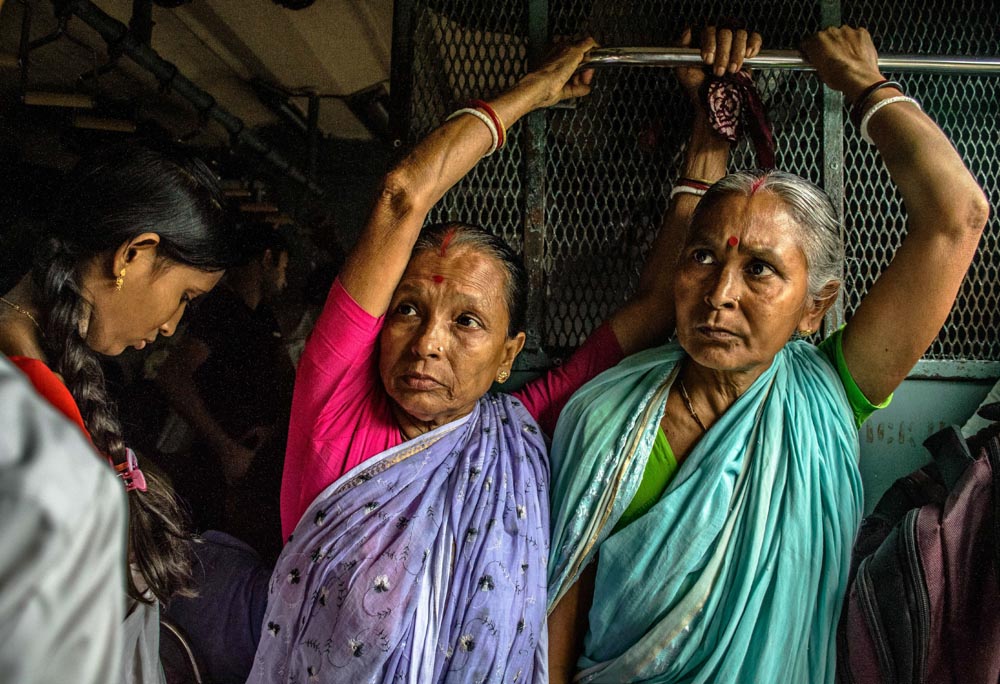 About Cheryl Mukherji
About: Cheryl Mukherji, 19, is a self-taught photographer who believes art, photography in particular, was in her genes even though she grew up in a family of doctors and surgeons. She is currently studying Applied Psychology from University of Delhi but, wishes to pursue Photojournalism as a career.
Cheryl's work has been exhibited in internationally acclaimed group exhibitions consecutively over 3 years, the photographs from which have been published in several newspapers, journals and online magazines.
Also a writer and spoken word poet, Cheryl is keen on exploring cultures through her travels. Her work seeks to evoke through memory and experience, based on the everyday family, friendships, places known, spaces occupied and journeys remembered.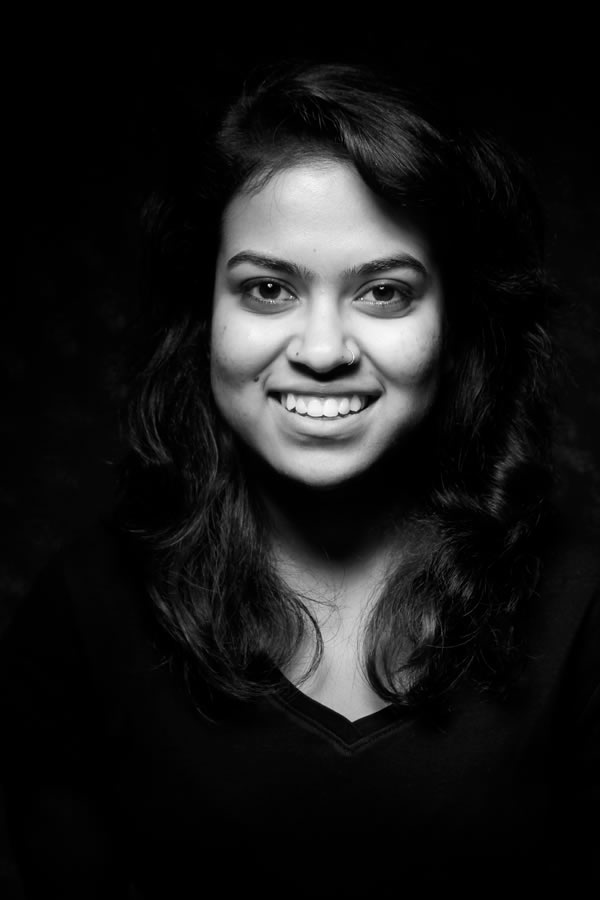 You can find Cheryl Mukherji on the Web :
Copyrights:
All the pictures in this post are copyrighted Cheryl Mukherji. Their reproduction, even in part, is forbidden without the explicit approval of the rightful owners.