We didn't see this coming. It landed on us. I was sitting in one of our favourite hangout spots when a news article popped up on my Phone screen that read –" WHO declares CORONA as a global Pandemic. Schools and Colleges are to be shut until further notice.". WELL Well well! I won't lie. This news actually brought a smile. I won't really have to barter any longer for my attendance percentage to stay at home and sleep all day. I can now do that quite legally let it be for a month at most. Little did I know that it was a long tunnel that I was entering where the light at the end of the tunnel seemed smaller than the smallest dot.
23rd March 2020. The man comes with his iconic (read scary) 8 p.m. show and shook the nation with the declaration of a 21 DAYS lockdown- with all eyes glued to television screens and newspaper headlines- the country just drove itself into a complete lockdown amidst a global pandemic and suddenly certain things became a part and parcel of our lives. Just like Robinson Crusoe be thrown in a vacant island, our families started adapting themselves to the changing time. Suddenly the fear of going out sets in and masks and sanitizers graduate to become the most essential commodities of daily use.
I have never explored my home with a camera before this. Neither have I looked up to my parents as my subjects. But the acceptance of the fact that streets won't be welcoming me for a considerable amount of time, I wasn't left with many options. So, when I decided to finally give it a shot, I settled to first study the activities of each member of my family instead of just shooting them. I chased them throughout the place and observed their trajectory-how they start their day, what are the routines they go through every day and given the current situation how they would react to the latest news, how they are interacting with each other, me or the exteriors and most importantly how are they themselves are adopting. My eyes took everything it- the plethora of emotions playing on their faces, their gaze as they mulled over something in their minds, their eyes showing uncertainty, at the same time resilience to get through this time. This story is about THEM.
The kid from our neighbour's place, who probably thinks that this is his only house and that his own house is just a vacation spot, couldn't make out why he is not being allowed to come here so often. And to top that, he just simply couldn't understand why does he have to bother with wearing a stupid black cloth on his face! My mother who was otherwise happy to have her two kids ( my father and yours' honestly) home and the fact that she wouldn't have to make multiple calls and tiffin all day, realized quite early that food is perhaps the only thing that can keep her family a little better in this phase. My father figured out the use of a few video calling apps (and this time without my help) and how half formals can be a way of living. And lastly my 85 years old grandfather- to whom this was just another day. The only thing that's changed is that he complains about me going out every other day have subsided. He would now spend hours in his room exploring his passion to be an engineer that he could never be.
And I ? I'm still figuring out a way for myself. One of the many things that I have learnt is that doing the thing that you actually hate doing (Yes you heard it right hate not to love) keeps you up in such harsh times, forces you to bring forward your stronger self and gives you the confidence to fight this battle. For me, it was shooting my own family- Exploring their stories and mind. Because even for me, I didn't see this coming.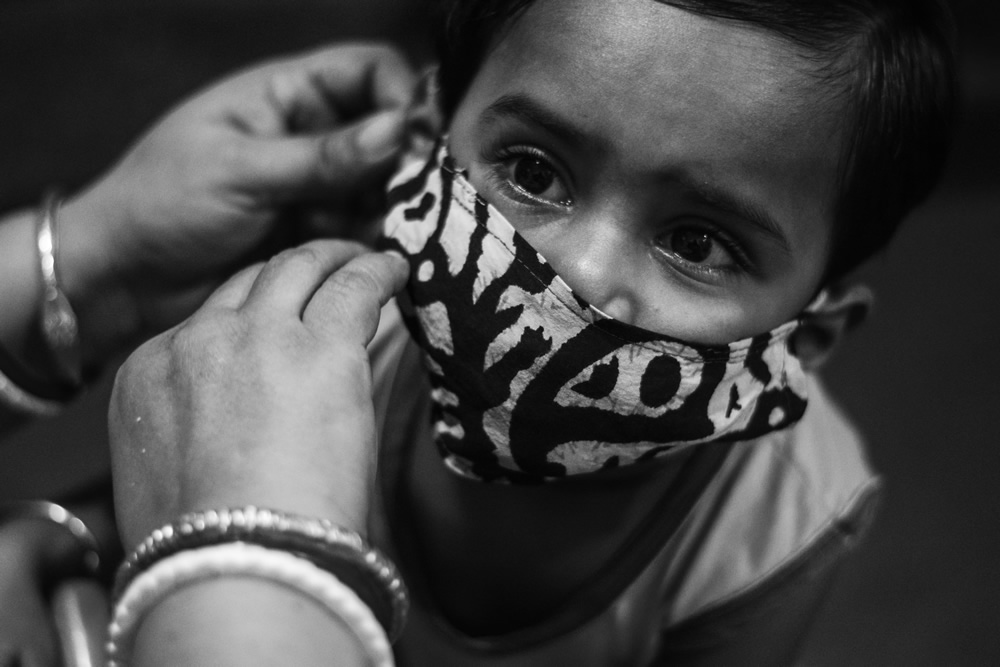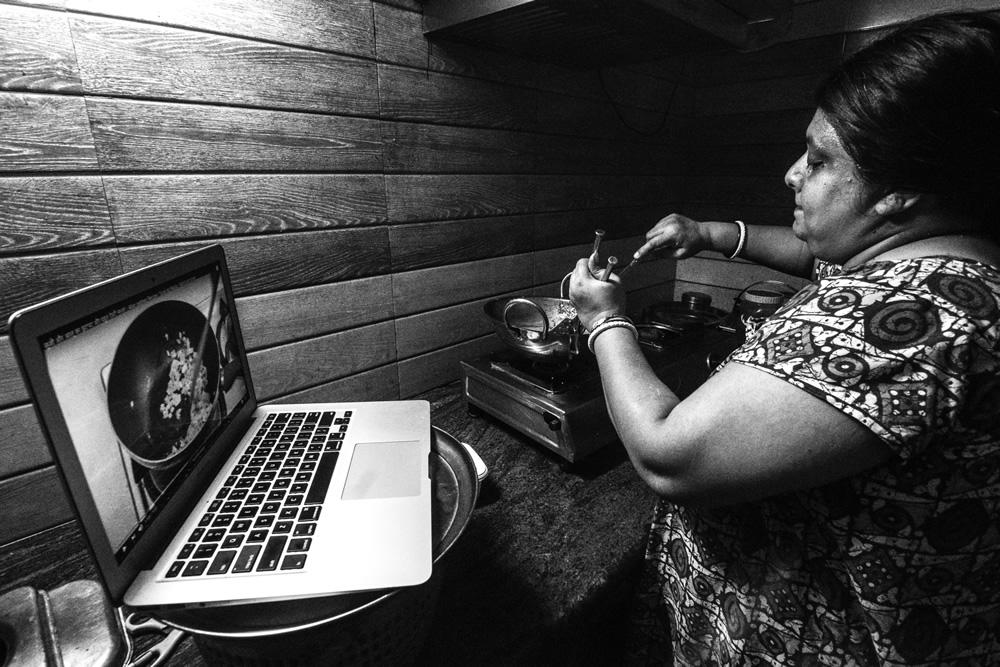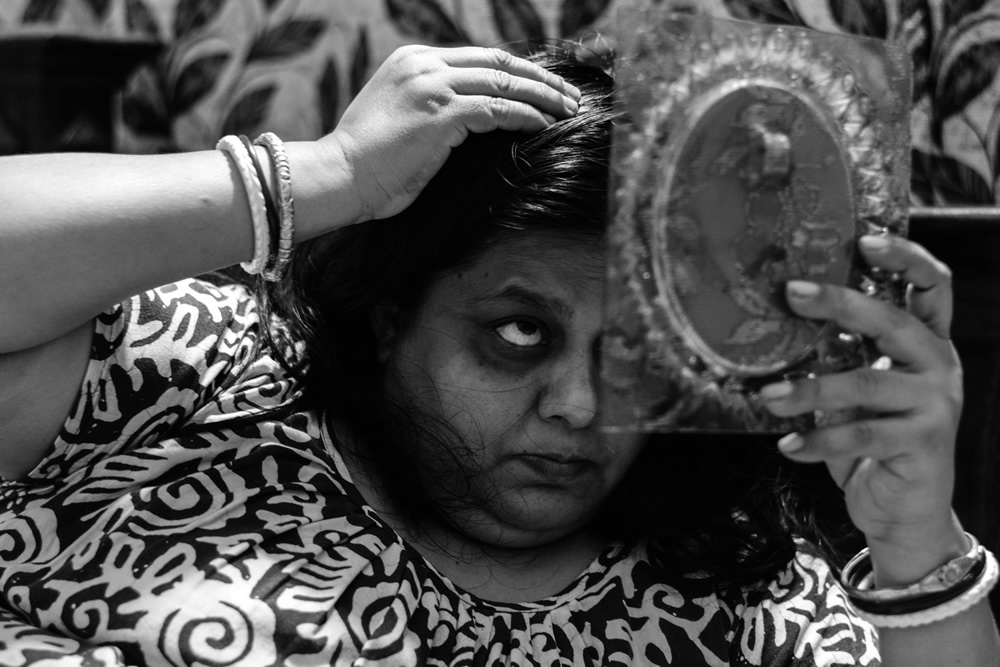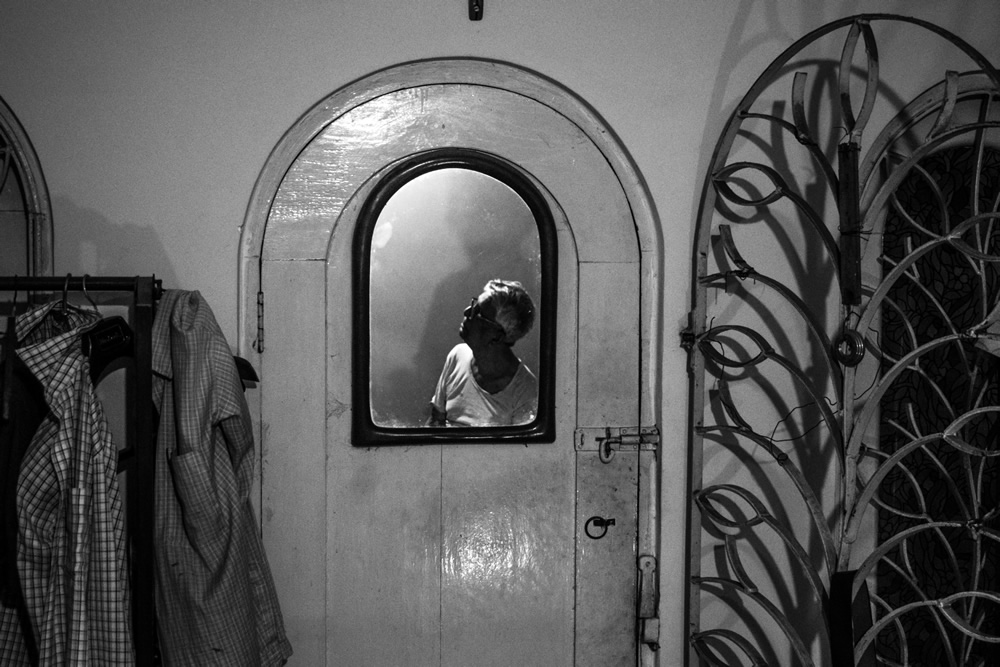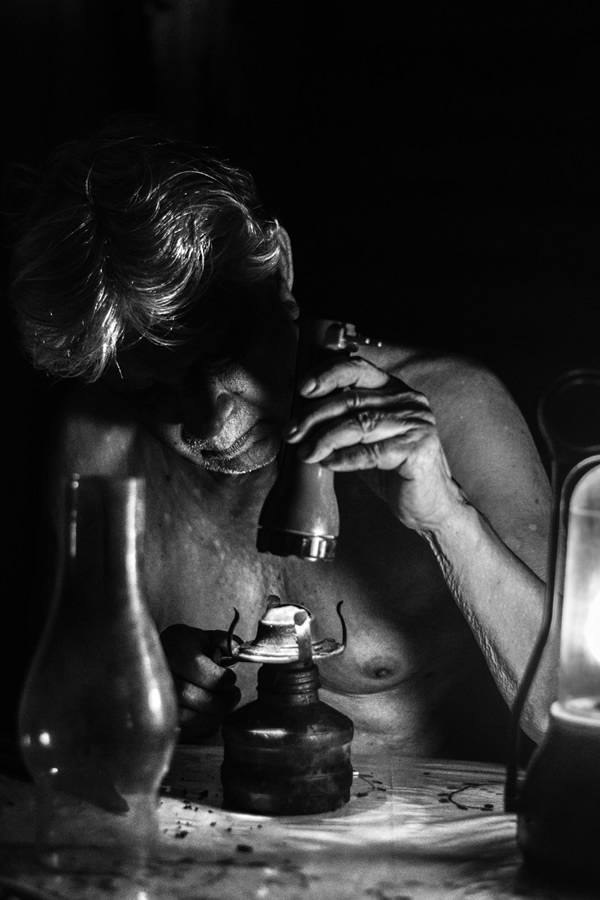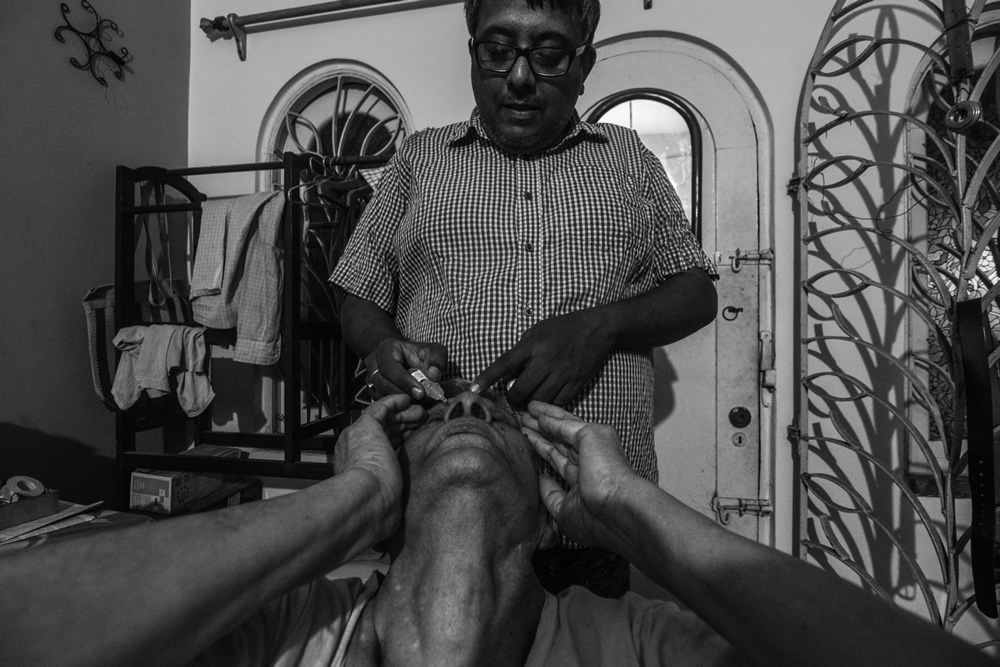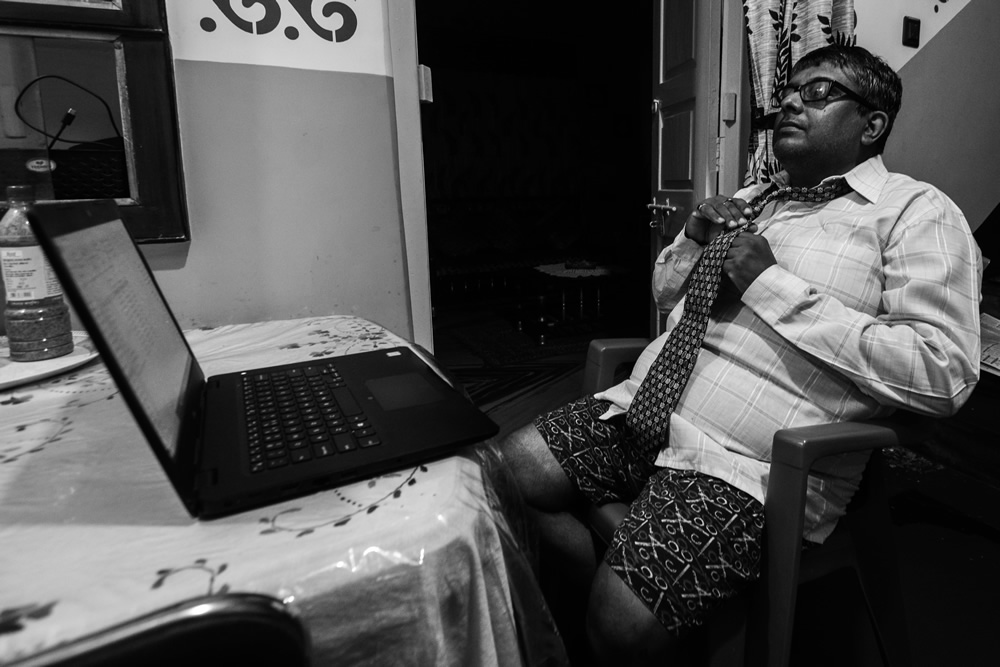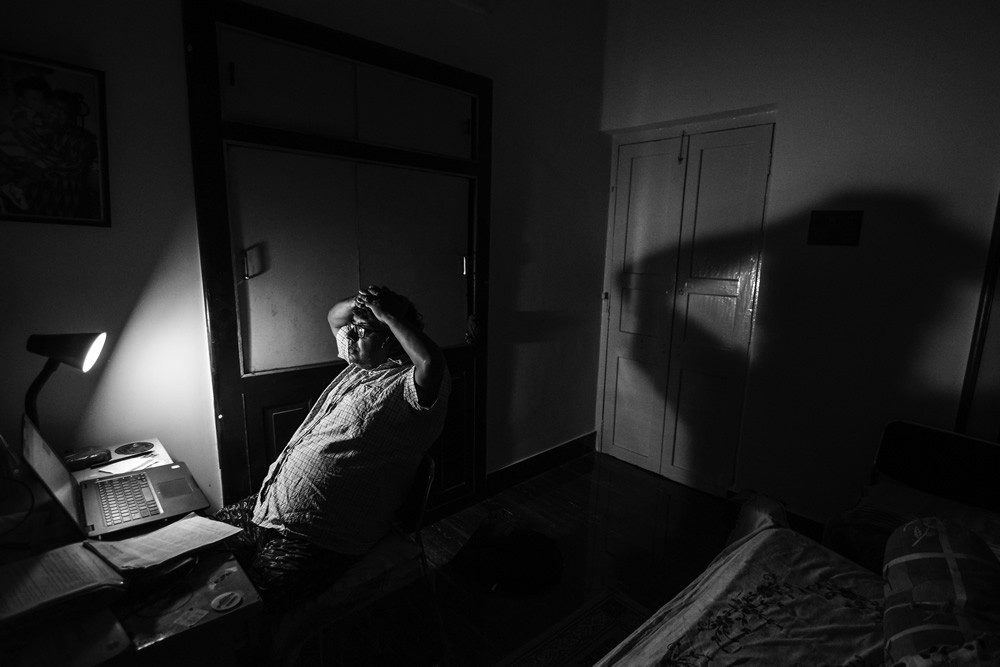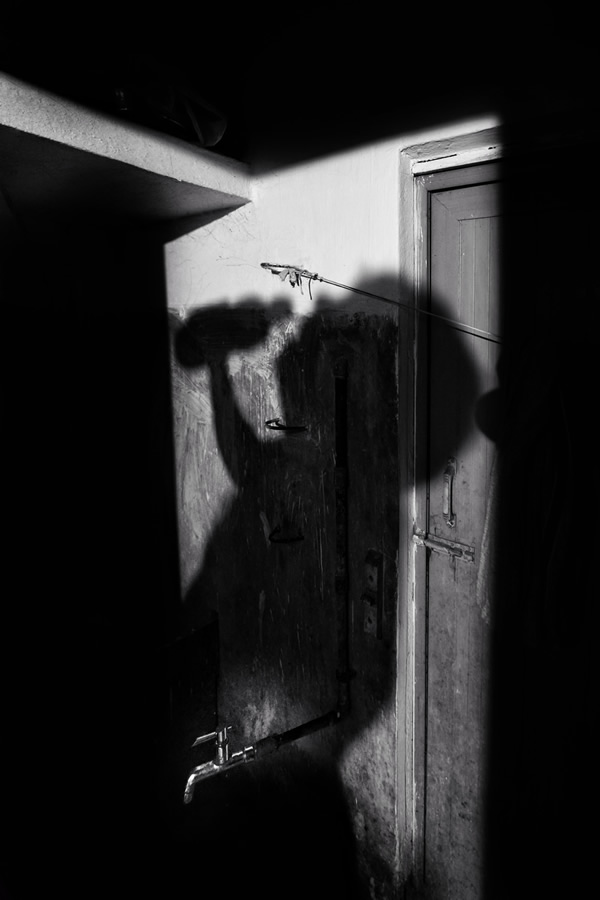 About Subhayu Dasgupta
Shubhayu Dasgupta is a passionate Street and Travel Photographer based out of Calcutta. Besides being an enthusiastic B.Tech undergrad, he has a keen shooter on the streets and a sincere foodie and a traveler.
He is the co-founder of Calcutta Instagrammers- The largest Instagram Community of Eastern India. He was recently declared the national winner of Vivo Xplorer Photo-Contest and he is now a part of the elite Vivo Xplorer community.
His works have been published in Metro, ABP, Times of India, Street Photography International, NAT GEO and has been exhibited at various cities and galleries across the country- One of which is the iconic KALA GHODA ARTS FESTIVAL in Mumbai and IIT Guwahati.
He was a finalist in the UTKARSHA BANGLA photo-contest and was awarded by the GOVT of WB. He has worked with some of the most reputed brands like UBER, Google, Asus, Harman, Berger, Ambuja Neotia, Canon, OYO, ITC, Colgate, Johny Walker e.t.c and has participated in several national and international campaigns. He has been a speaker at several workshops in institutes like NRS MEDICAL COLLEGE, IISER KOLKATA, HERITAGE INSTITUTE OF TECHNOLOGY, and many more.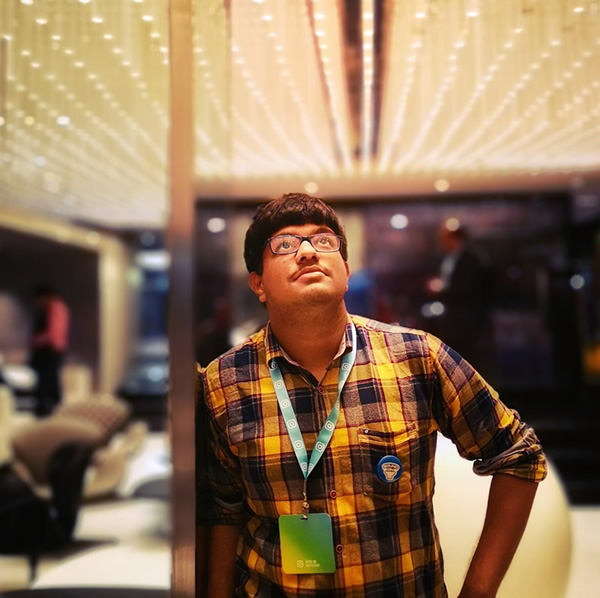 You can find Subhayu Dasgupta on the Web :
Copyrights:
All the pictures in this post are copyrighted to Subhayu Dasgupta. Their reproduction, even in part, is forbidden without the explicit approval of the rightful owners.