Not anymore Kodachrome and a carousel to endlessly drive through your weekend trips to the National Parks but that is how it all started, at least for me, as far as photography is concerned, far away from Kolkata streets in the U.S.A. Hence the name has a "carousel" and Calcutta, not Kolkata because that is what I kept searching when I shot over the years.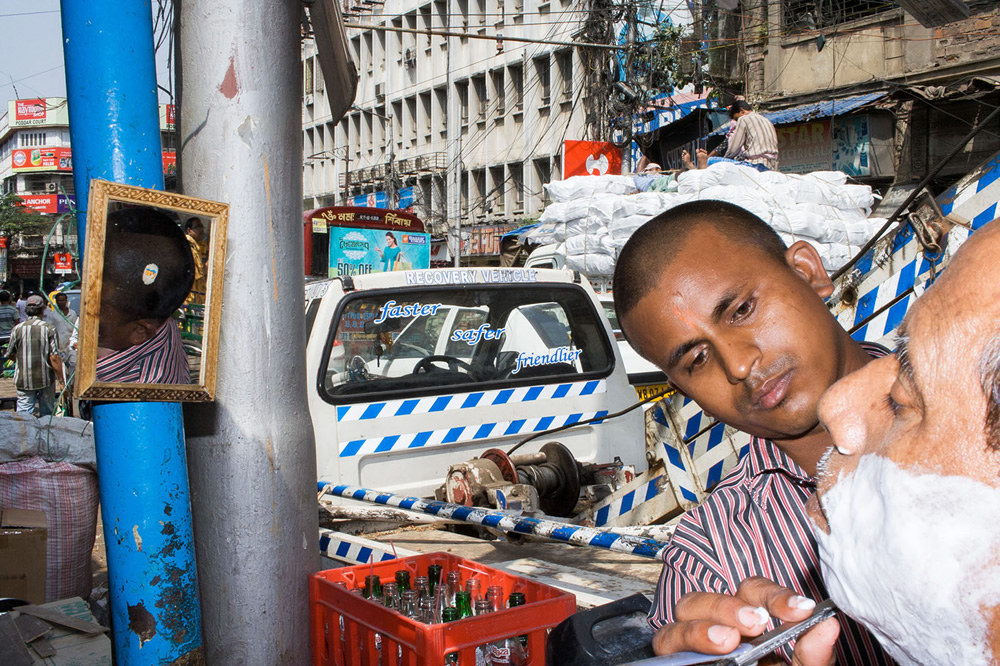 As a practicing street photographer over the last 4 years that I have been crisscrossing my adopted city in search of that wow-street photograph, I have been taken aback many times by the number of people carrying loads on their head to make a living. So a side-project started in my head on people carrying loads. That slowly morphed into just people going about their daily business. These photographs are of Kolkata going about its daily business, feeding, churning, oiling the economic engine, so to speak, or taking a break, in the recent and early years of this century. It is quasi-documentary in nature, that side dish that morphs into an entre. What ground it loses out of, in an absence of stark humanitarianism, it silently makes up in everydayness and absurdity.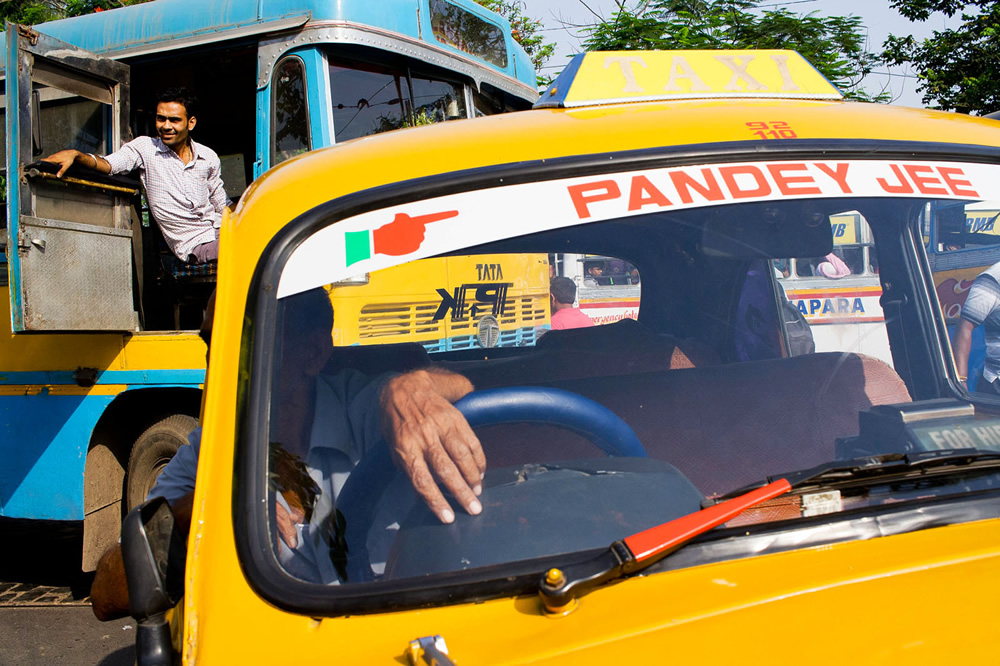 All this came out of my attempt to know my environment, the city I came to live in better and to familiarize with the people that run the city, albeit with some aggression, since I figured you cannot do photography gently. So with due respect to my subjects and begging for forgiveness for intruding candidly or otherwise into their daily lives, I present Calcutta Carousel, a longing to know the city better with my personal vision. You will find tailors, barbers, porters, taxi-drivers, bus-cleaners, housemaids, street-food vendors, students, mirror-sellers, lunch-carriers, fish-traders, daily-wage workers, visiting sadhus and their likes in these photographs. My work has been a solitary pursuit from my side. Similarly, you won't find my subjects in a group mostly. I have tried to focus on the single worker, engrossed in his work or labor or caught unawares in the middle of his job, whichever way you want to put it. Calcutta Carousel tries to depict a city that is very much alive but prey to a misnomer of a "dying city". I guess it is just the temperature and humidity that hits people getting off an aircraft and that sticks and finds its way into the books they write. On the streets, it is all life, fun, and work.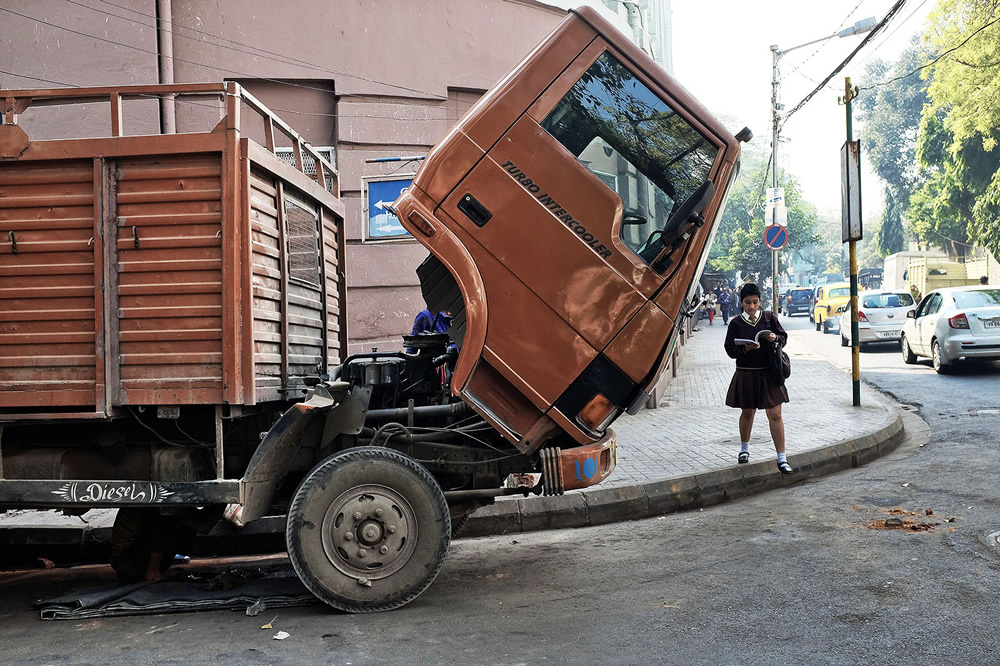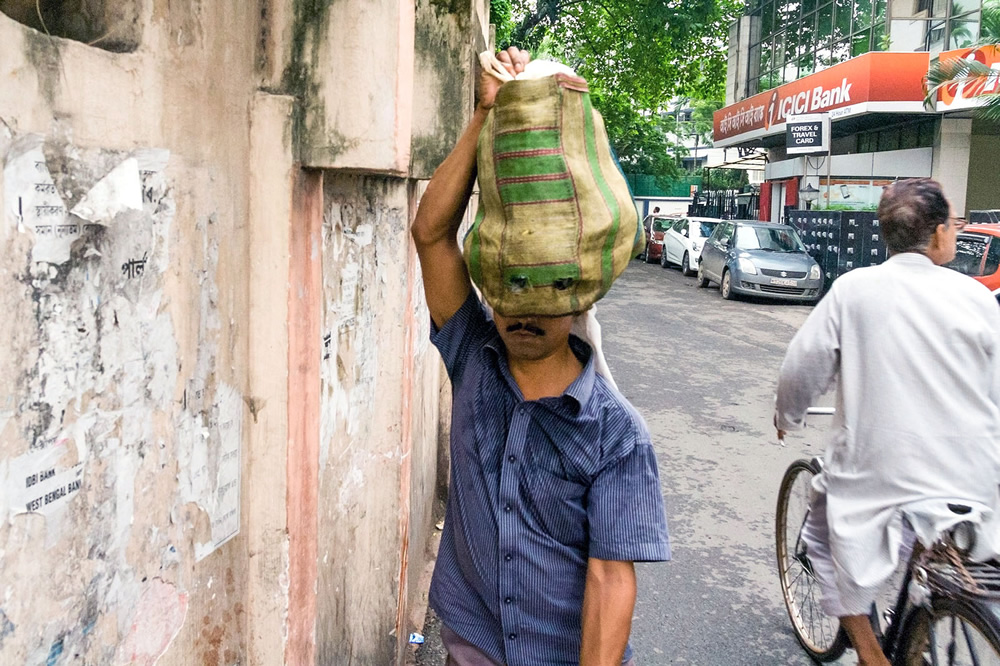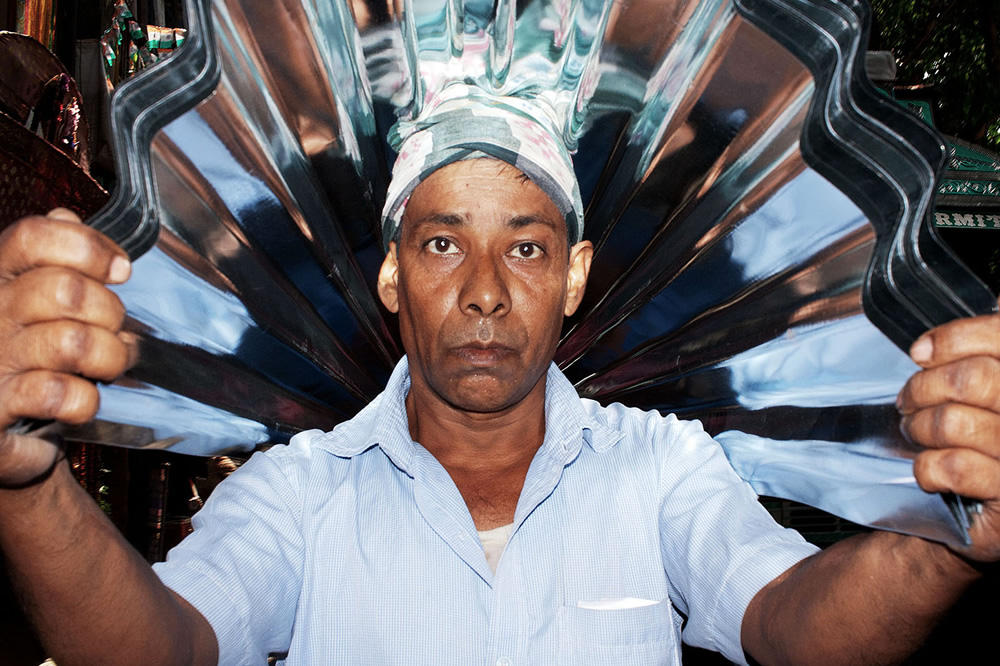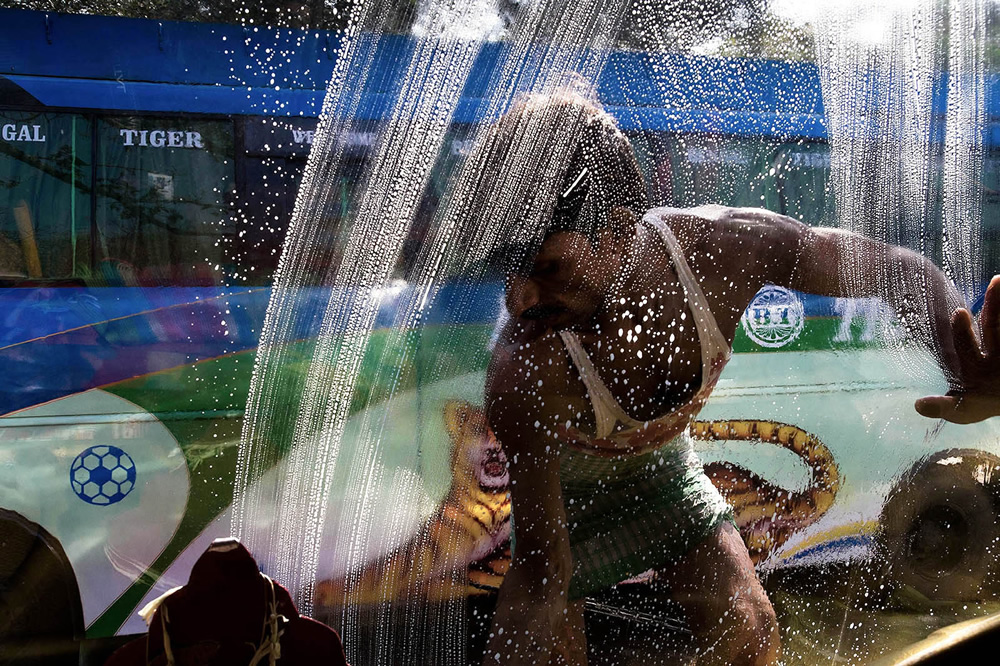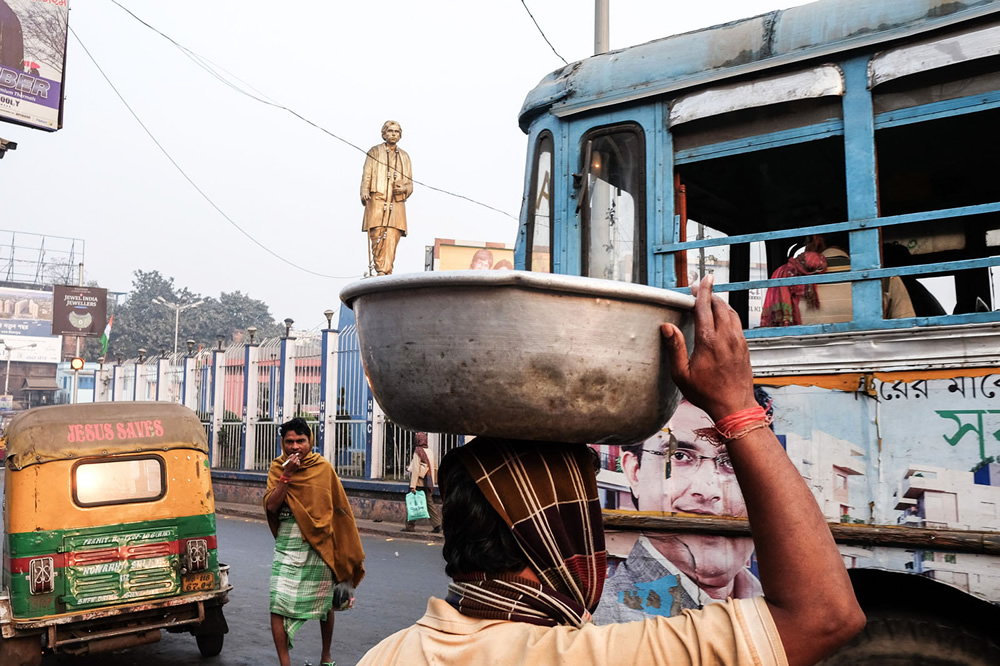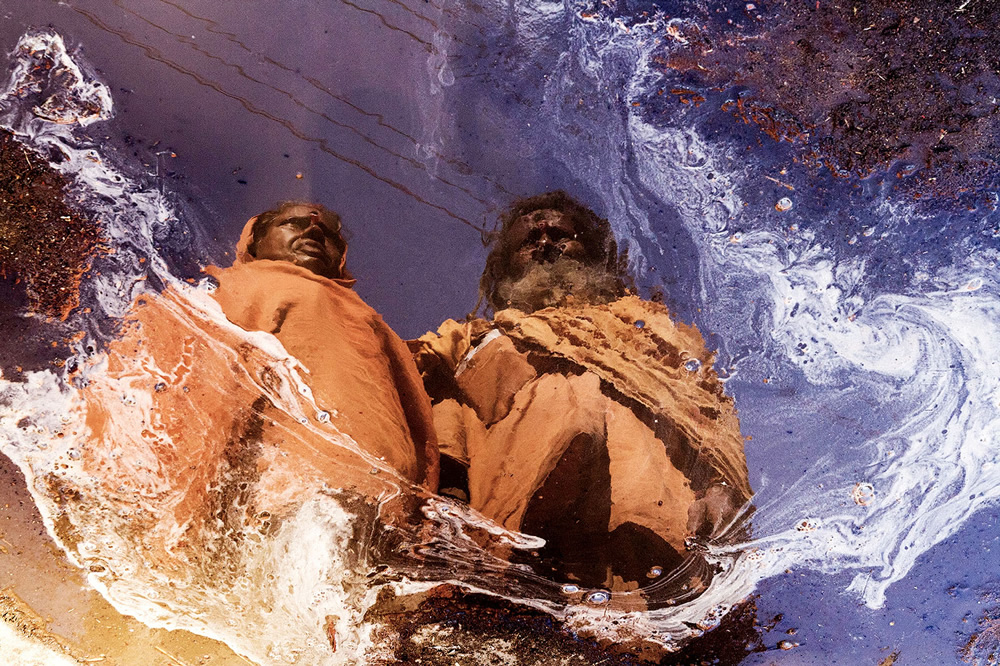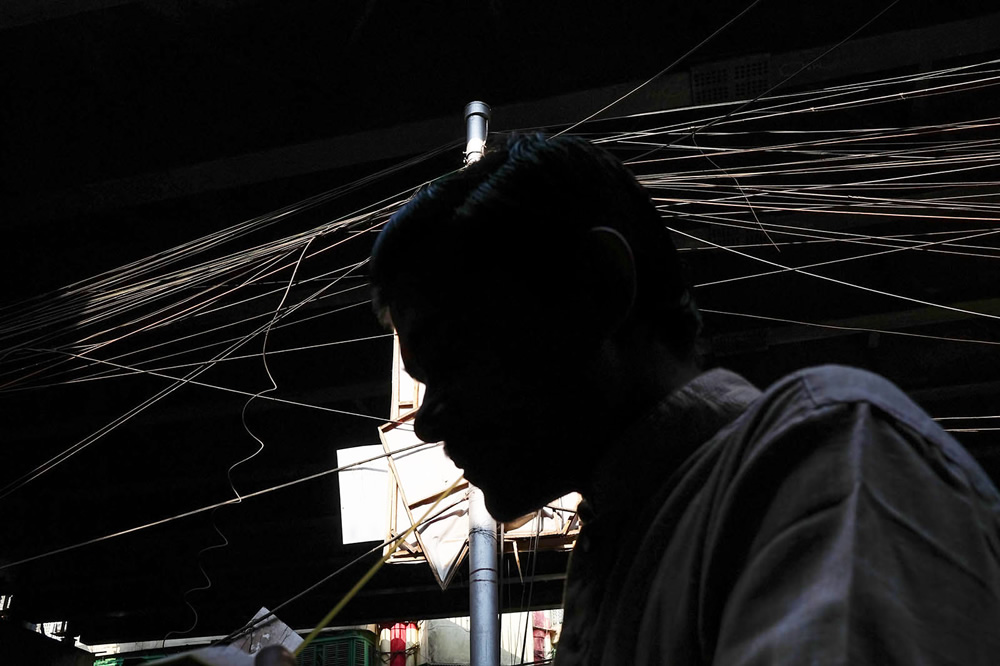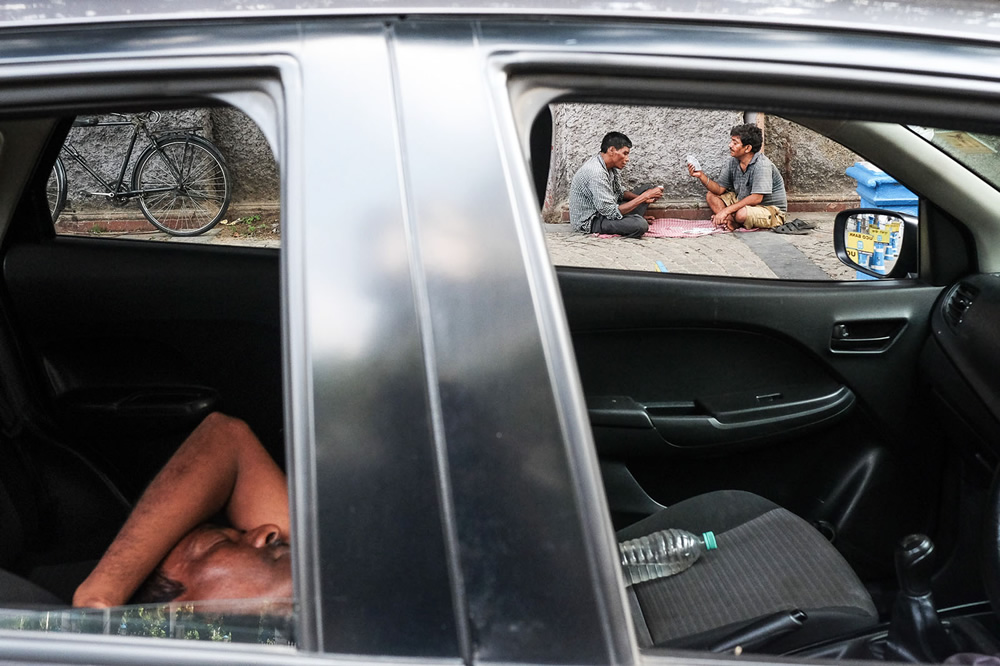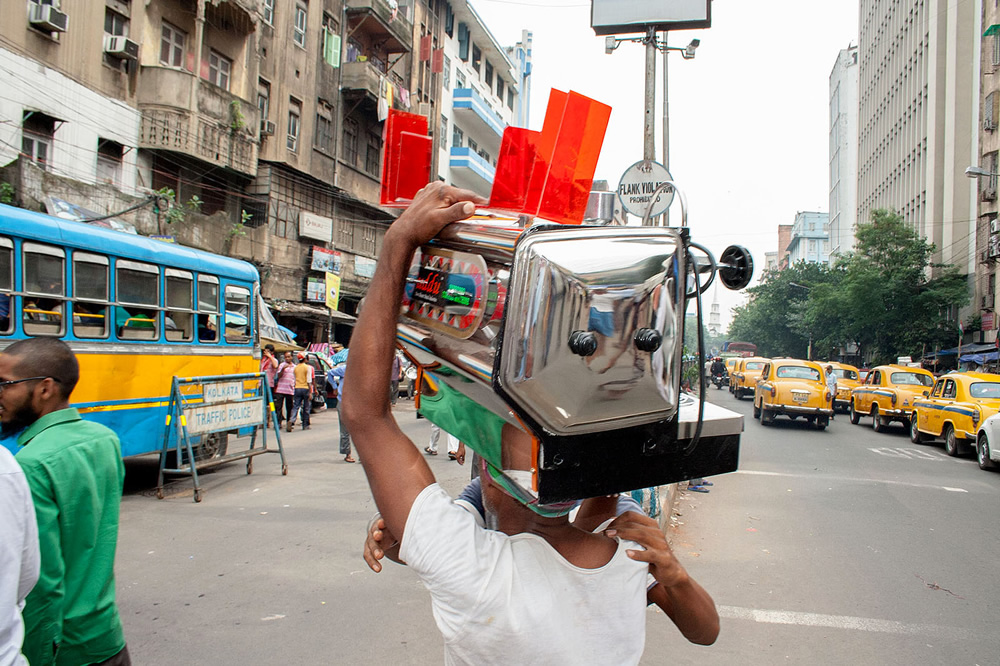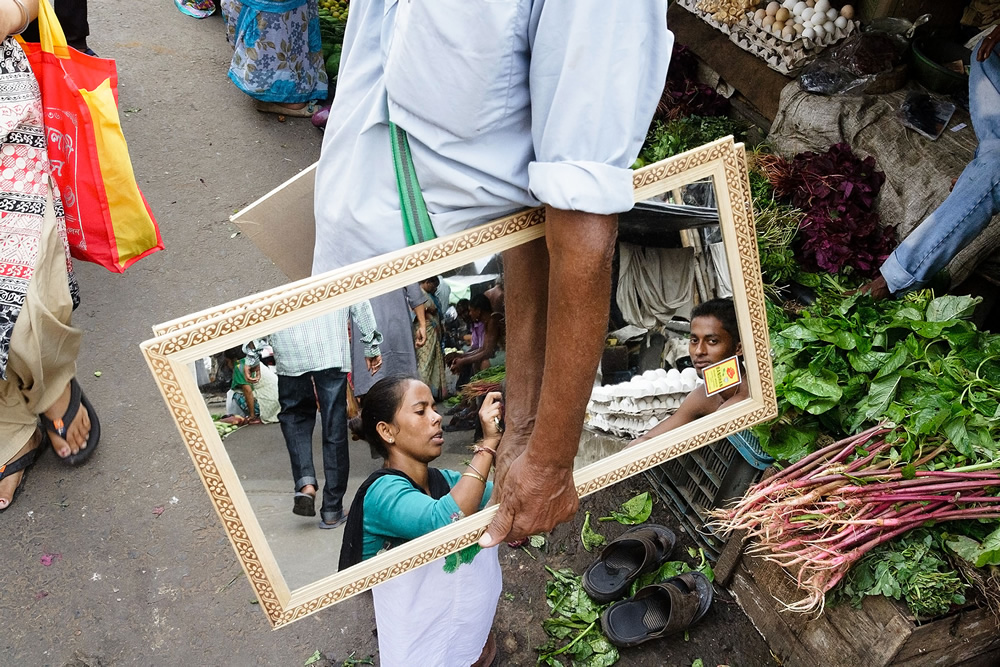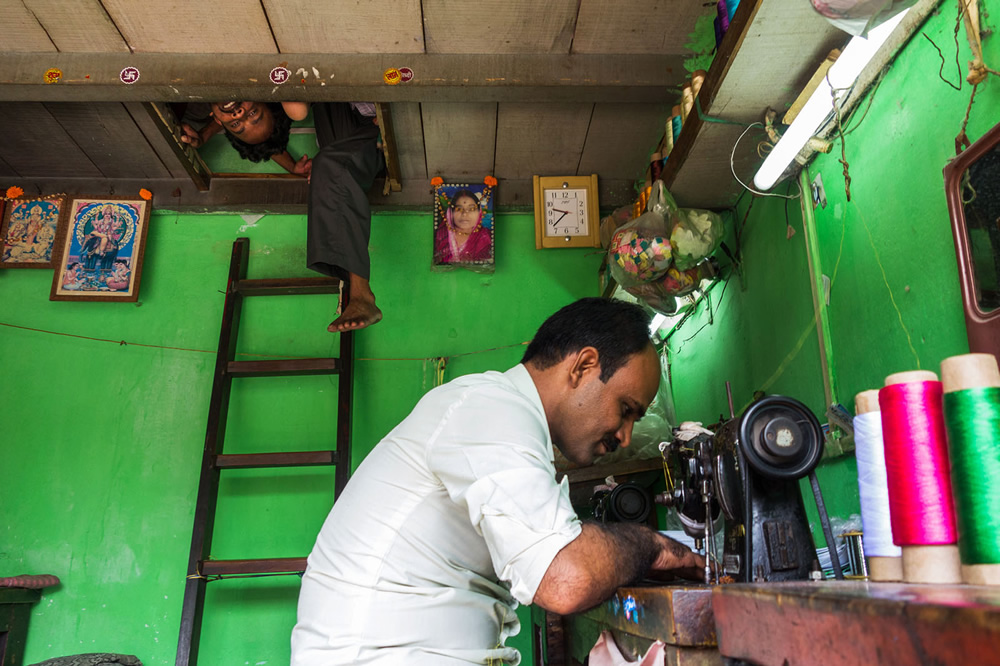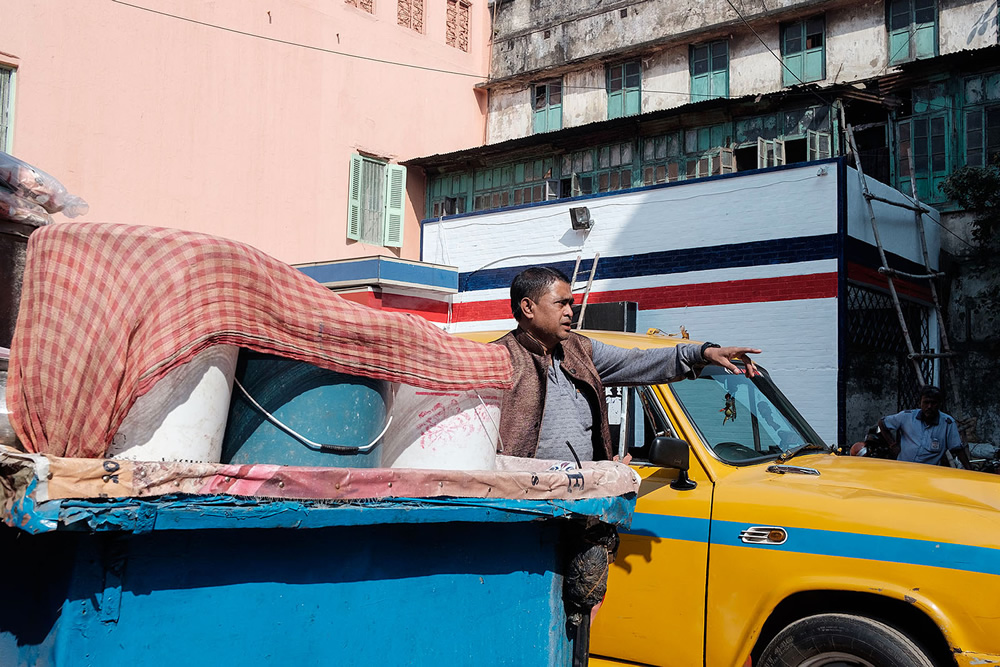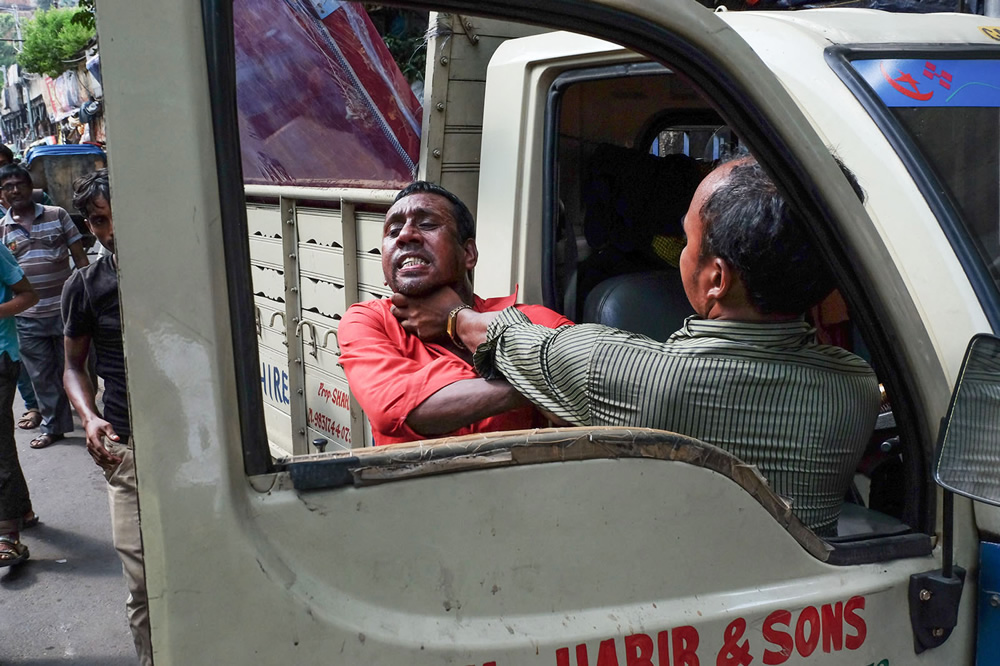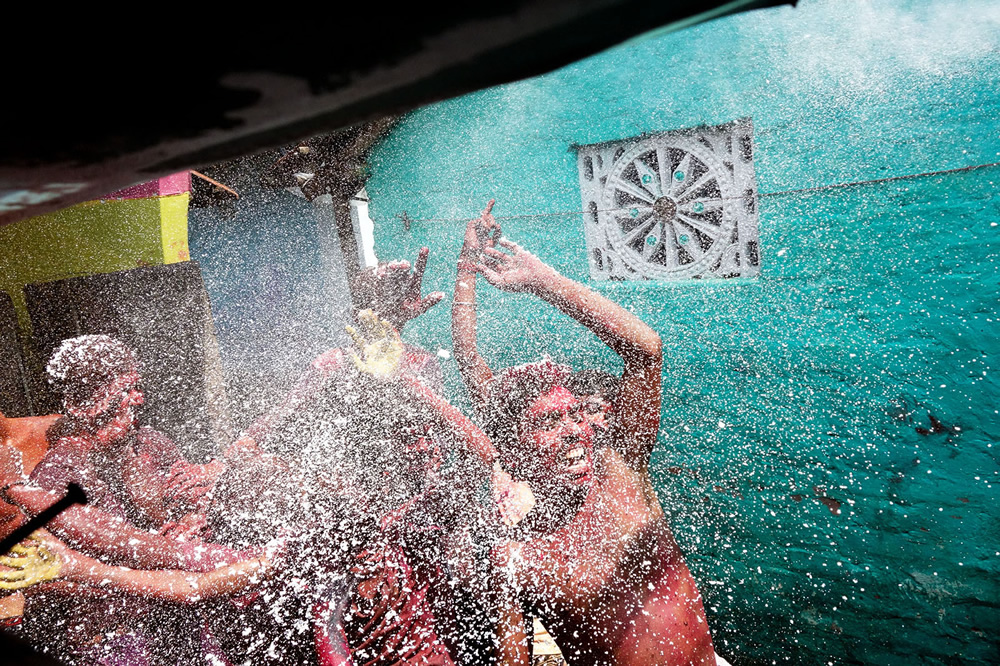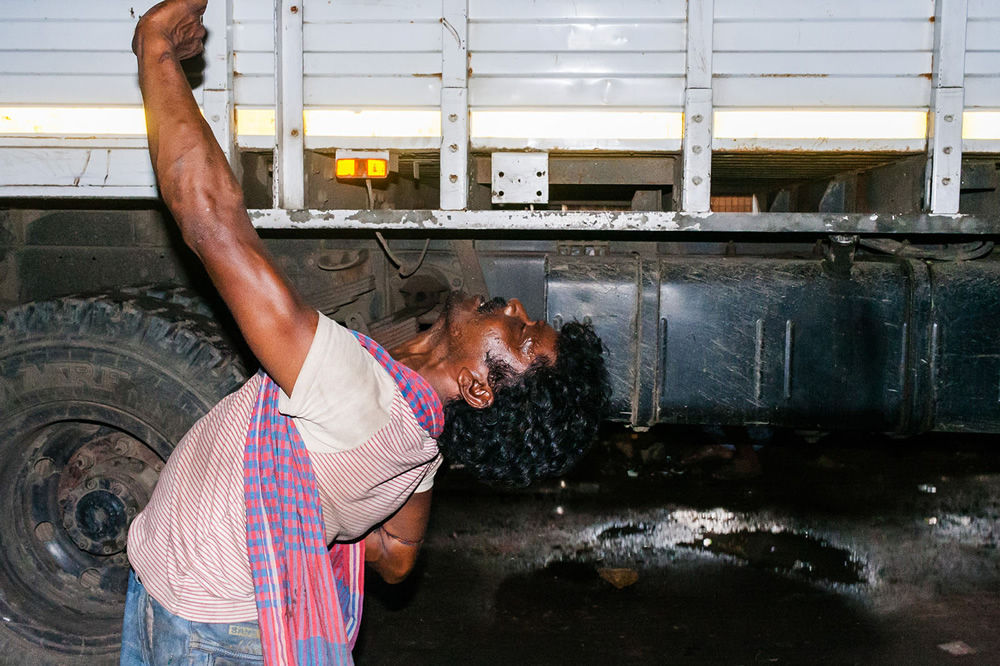 You can find Soumyendra Saha on the Web :
Copyrights:
All the pictures in this post are copyrighted Soumyendra Saha. Their reproduction, even in part, is forbidden without the explicit approval of the rightful owners.