The second wave of Coronavirus in India has fallen so heavily that it exceeded the daily infection and total infection rate of the first wave in the year 2020 and so far the highest in the world. The spread of the Coronavirus this time is very high in few States of India including West Bengal. People are being suffering heavily by losing their life, family, and livelihood.
My family includes myself and my wife Anupama. We both are in government service. As we are both working as frontline workers, we are to attend office on regular basis. In spite of outside exposure, we were safe and were leading our normal life. Apart from the government job, I took photography as a passion and therefore, I along with one of my friend planned to go outside Kolkata for photography purpose. The airport authority has made a negative corona testing report mandatory for all passengers for availing flight. In the meantime, my wife was feeling of having temperature with cough. So, we decided to undergo an RT PCR test for both just before my proposed tour. Her report came positive. As an immediate action, I had to cancel my trip and concentrated on her treatment and care.
Though Anupama was mentally prepared that she might be affected from corona at any point of time, still there was an initial setback for few minutes. However, we recovered the shock and put focus on her treatment without any delay. At first, our bedroom was selected for her isolation room which is having an attached toilet. She was having only mild fever, body ache and cough. She is actually asthma patient since her childhood which was our primary cause of concern. The doctor was consulted over the phone and he prescribed medicines and suggested few blood tests. He also asked for complete isolation, a simple diet containing more vitamins and protein and inhale water steam through mouth and nose as many times as she can.
In the initial reaction, Anupama was a little bit morose thinking she had to confine in a room for 24 hours for at least 14 days. However, she accepted it as there was no option. In this situation my role was crucial. I had to take care of her from outside, prepare food, clean house and manage other pretty household affairs. It seemed to me that I am in a battlefield where I am the sole soldier who has to win the battle.
After taking the first dose of medicines, the fever did not relapse further and she was only complaining of cough. I used to prepare soup, fish with minimum spices, chicken etc. during this period. In the first two days, I was watched that she was recovering. She was spending her time by watching television, reading newspapers, books, listening to music and taking a rest when got tired. Only thing is that we had to be extra cautious while providing her food, water and health drink, etc. so close contact could be avoided. Interestingly, she took up painting to spend her time qualitatively rather than always watching TV and sleeping. It seemed after 7 days that she recovered remarkably.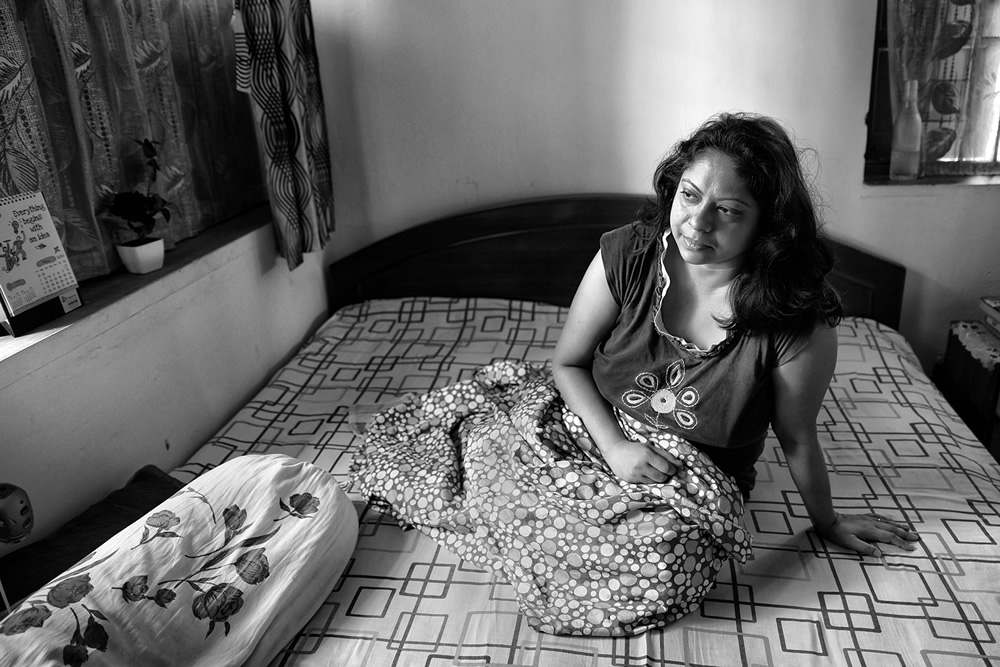 After the initial period is over, I found few external changes in her. She was not having any health-related issues but it seemed to me that sometimes she became a little bit unmindful and responded late in replying to me as if she was not in this world. Sometimes, she looked at outside through the window blankly. When I called her by her name, she did not respond promptly. Sometimes, she was watching me helplessly doing all the household works and cursing her. She used to say "my watch has stopped functioning and stuck at the same position. No phone calls, no target to be achieved and no workload….it seemed to me that I am in a desert and my eyes only find sand and sand…." Such psychological changes of her made me worried. The doctor stated that it happened in few cases where the patients were very active in their daily life and this confinement made them psychologically depressed. It is a very temporary phase. Apart from the above problem, there was no other health-related issues except weakness. After 5-6 days of infection, she became physically very weak and preferred to spend time in sleep.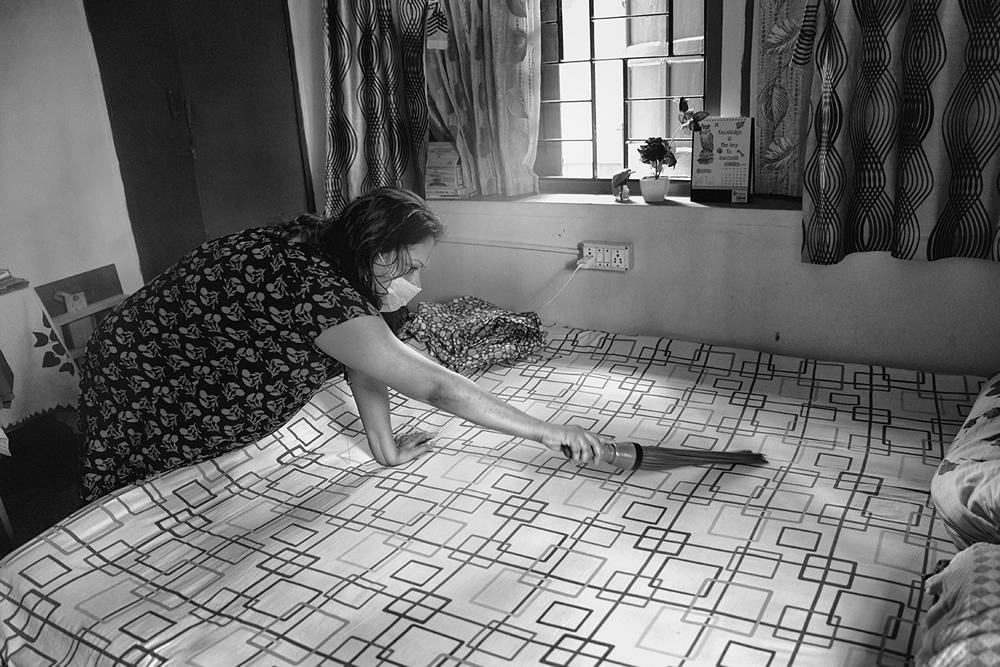 The doctor was right. Anupama was recovering steadily over the times. Our sweeper used to come daily and cleaned her room wearing a PPE kit. Similarly, one nurse was attached with her to look after her as and when required. The nurse served her food, gave her medicines and helped her in managing routine affairs like changing bed sheets, setting steam machines and other works as necessary from time to time. The nurse always used a PPE kit while entering her room for her safety.
During her isolation period, I used to observe her from outside and discussed her physical conditions, pretty household matters, sharing humorous stories so that she does not feel isolated. Most of the time we used a mobile phone for such conversation or I used to sit in our living room and chat with her. I always boosted her up to keep her mental strength. After 14 days she came outside her room and went to our small balcony breaking her isolation…she was so happy and relieved. Her isolation period was over and her test report was this time negative.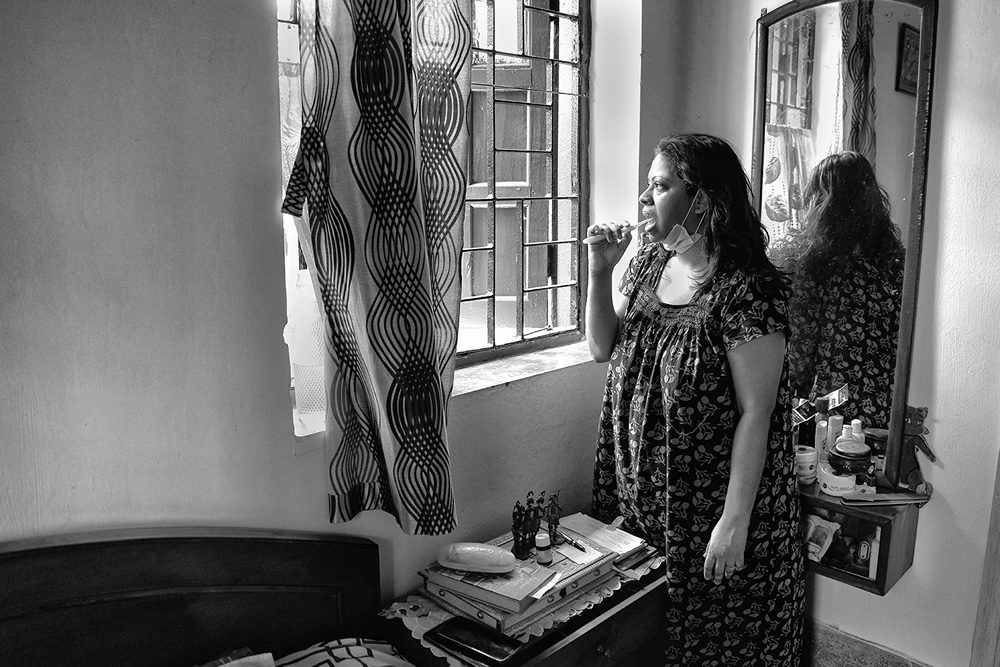 One day during the isolation period she said "we are so close still so physically apart that we can't touch each other". Those words struck my mind and I felt that she was like a little bird confined in a cage and wanted to fly desperately but couldn't as her wings did not support her to fly. During this isolation period, I have seen her in different moods and I felt that I would lose some rare moments of her life, if I could not capture those moments through my lens. Her depression, weakness, gloomy smile, helpless look, pain…. put a huge impact in my mind. I thought it is important for us to capture her moods in this crucial time which may be a good documentary value in our family life. Then I started clicking and this photo story was made. At present, she has joined her office and started work again in combating covid and related works with her fellow officers. Vaccination programs for frontline workers are going on under her leadership.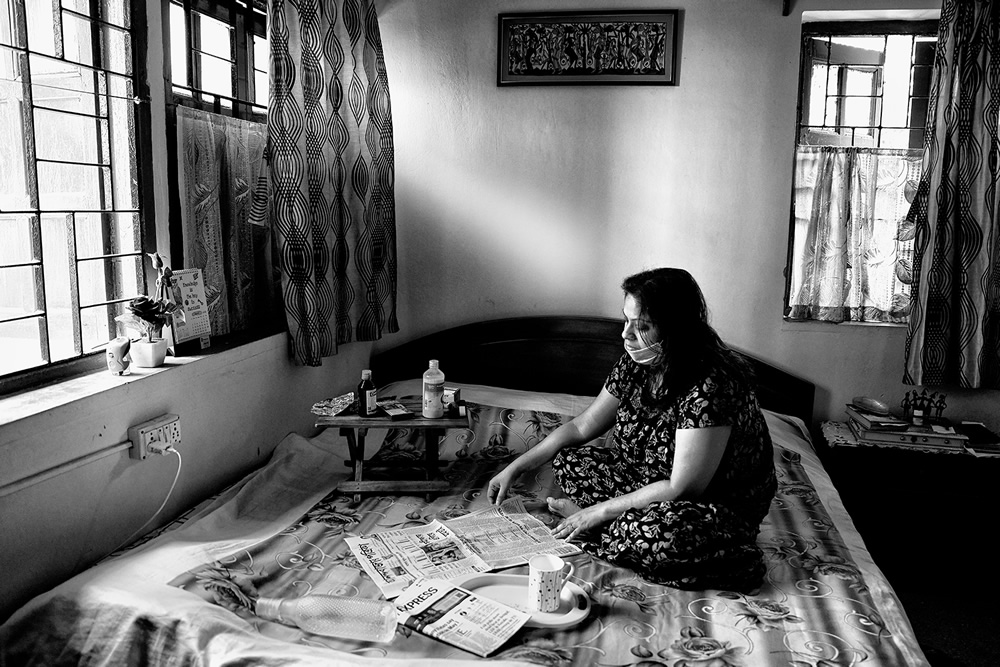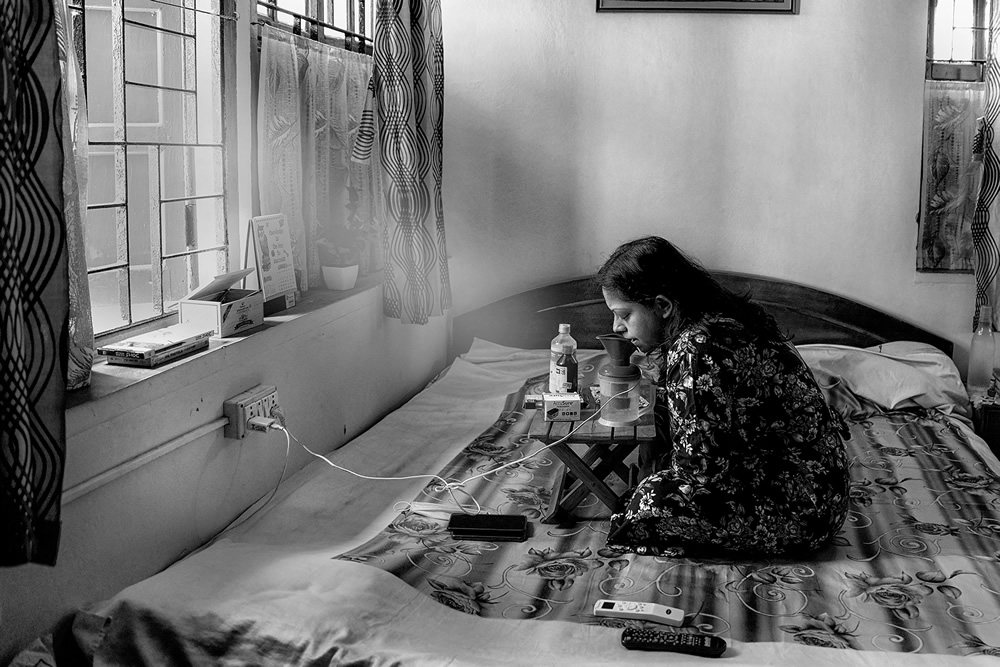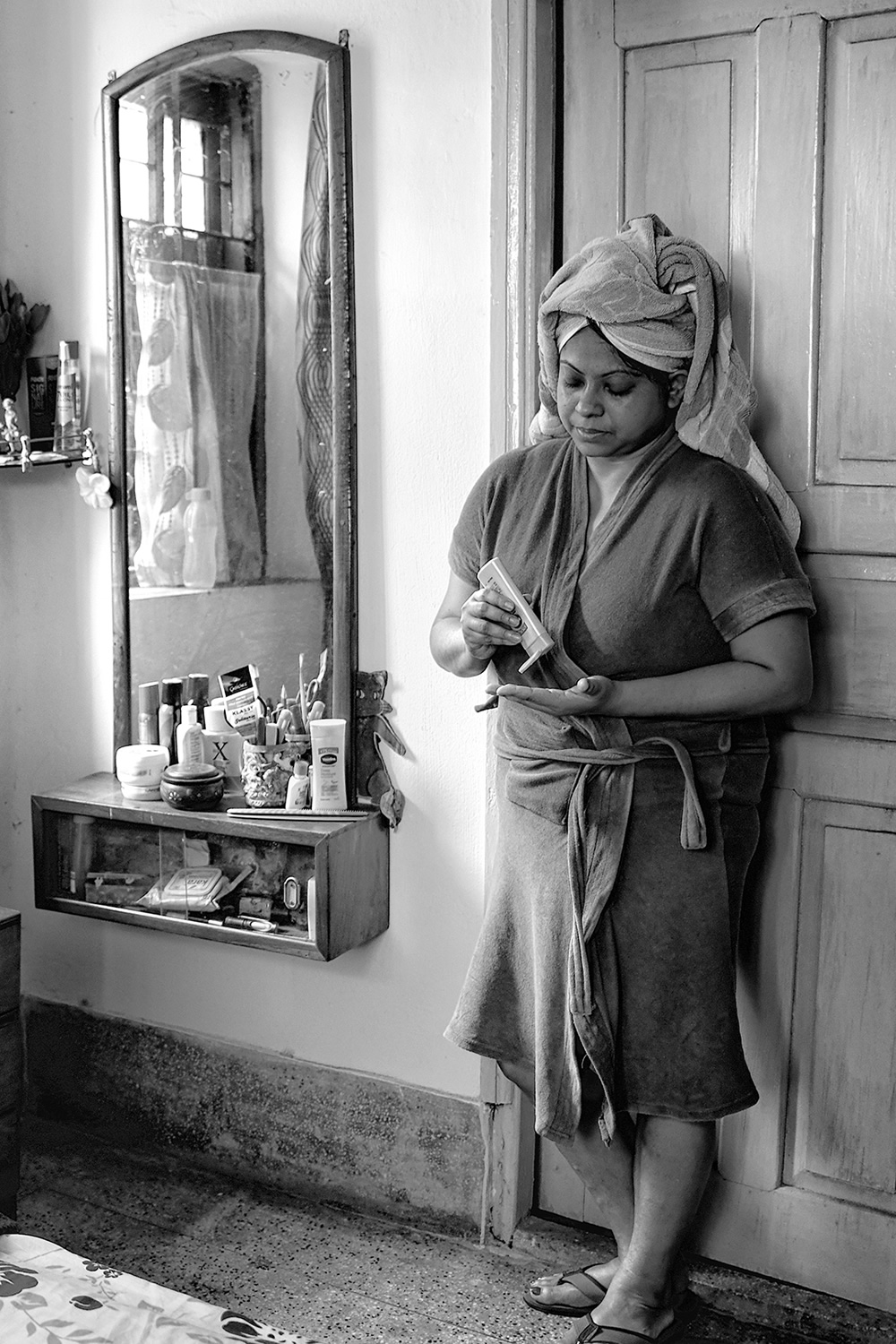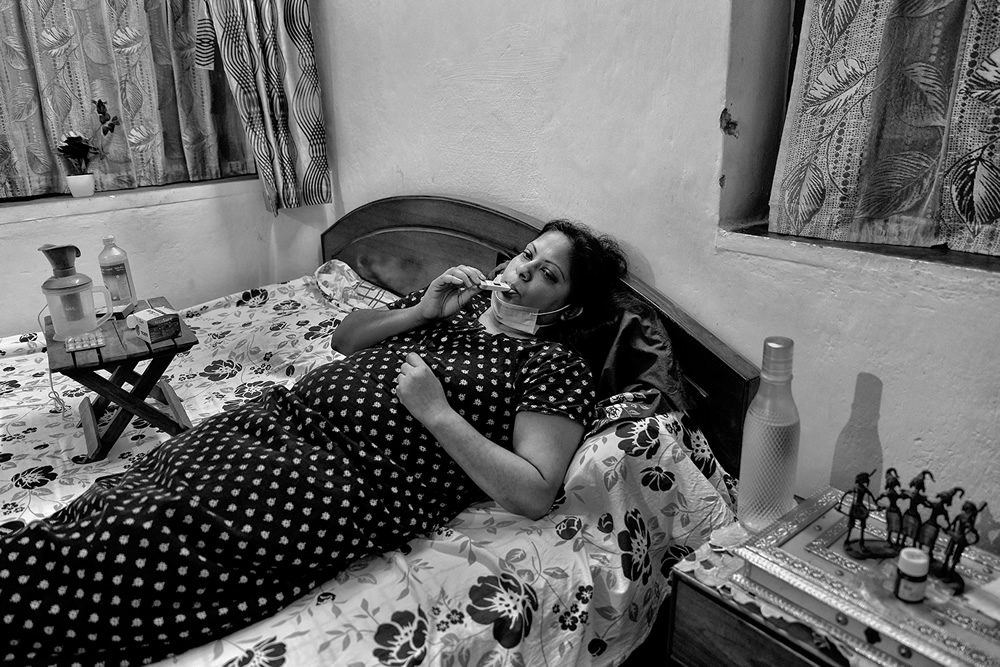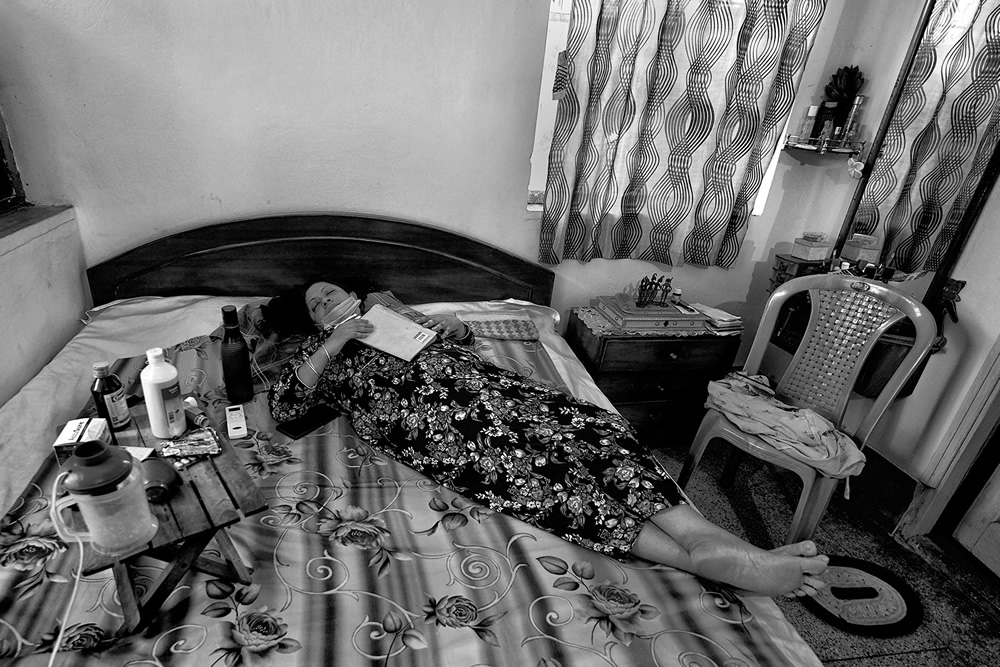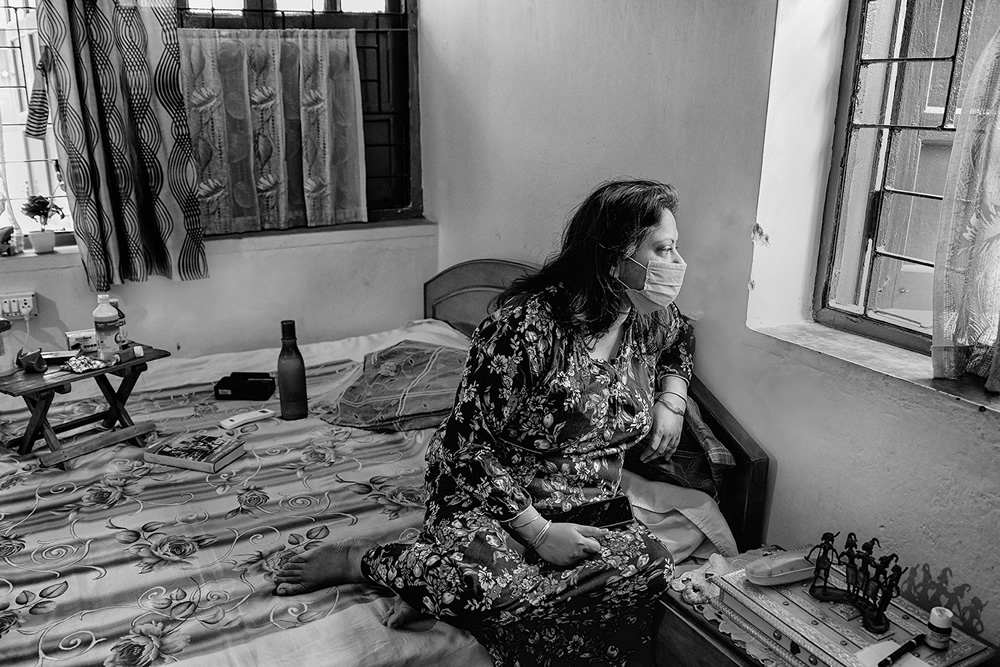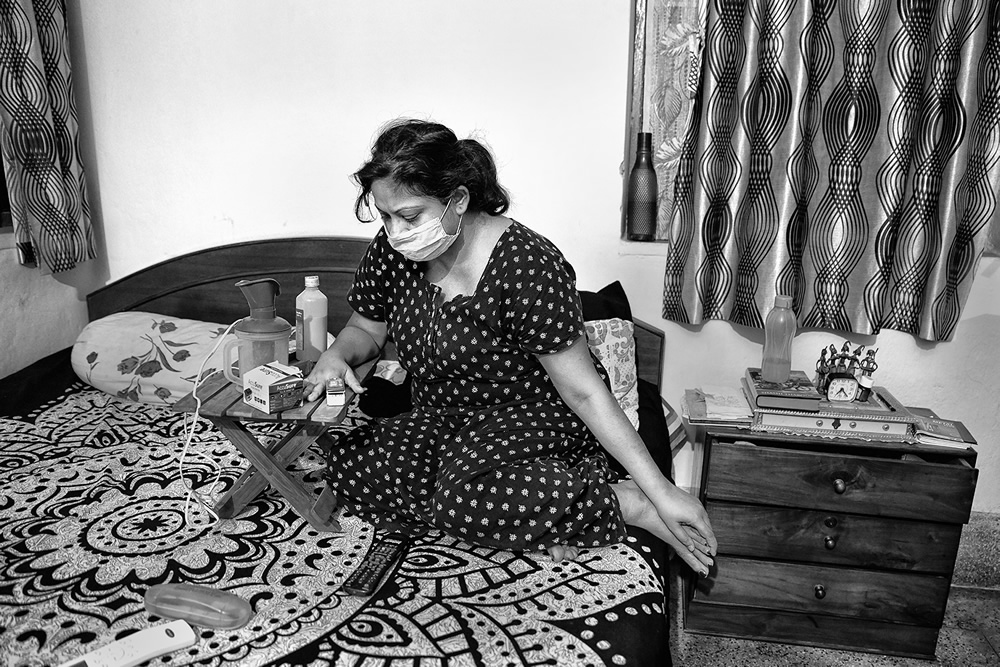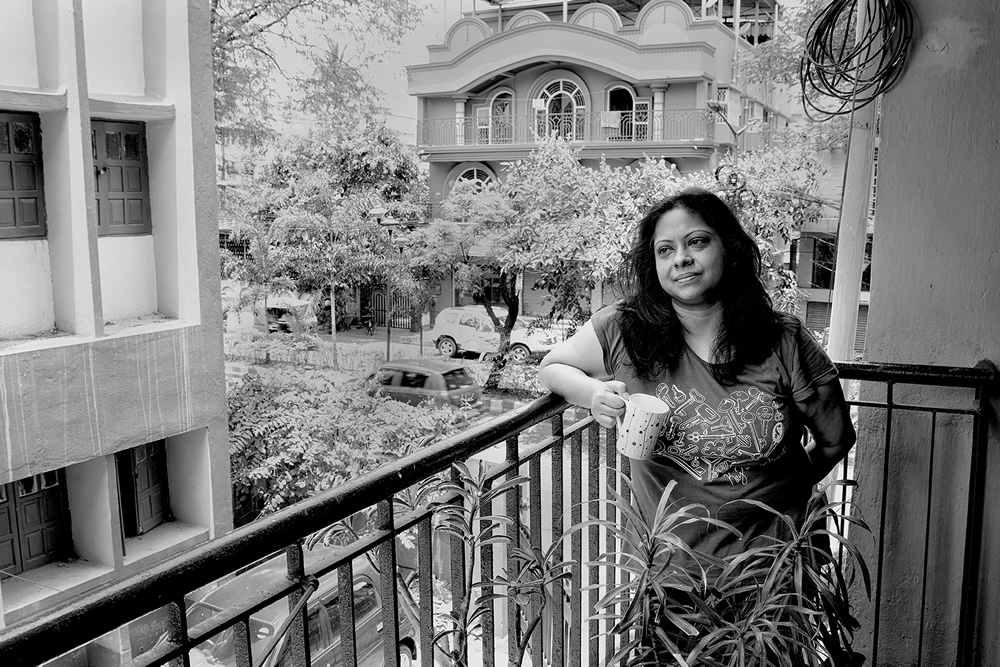 About Shaibal Nandi
An amateur photographer of age about 53 years practicing photography seriously for the last 3 years. By profession, he is in government service and has taken up photography as a passion. He is basically interested in street photography with human interest, different rituals, cultures, traditions of people across the country. Some of his works have been published in a few international photography sites and magazines.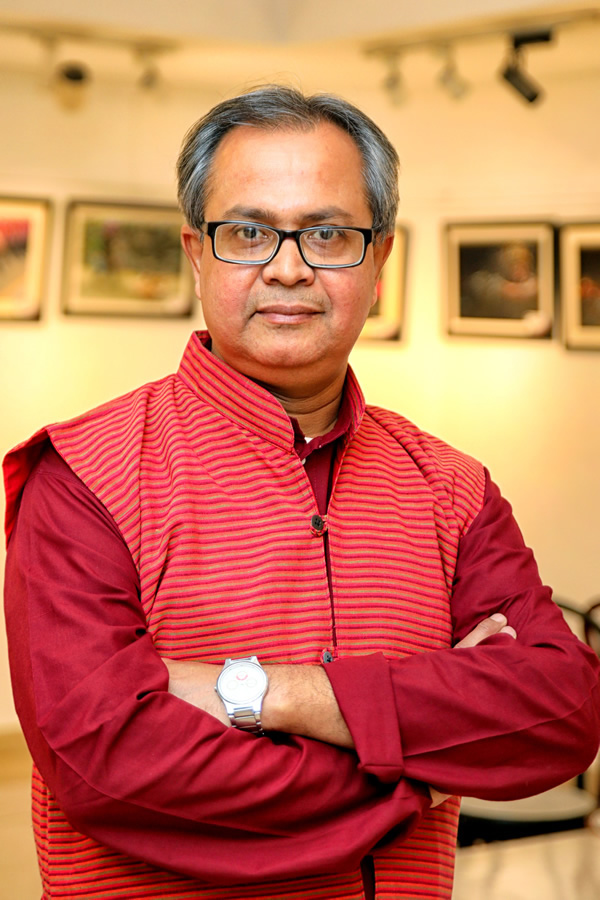 You can find Shaibal Nandi on the Web :
Copyrights:
All the pictures in this post are copyrighted to Shaibal Nandi. Their reproduction, even in part, is forbidden without the explicit approval of the rightful owners.