Kolkata is one of the major metropolitan cities of India. The city of Calcutta (now Kolkata) was established by Job Charnock in the year 1690 and later it was the capital of India under British rule. Thus, Kolkata is not only a very old and vibrant city but also an economically and politically important city of India. Kolkata was developed as a capital town and the British government established big infrastructures, roads, buildings, church,es and other major establishments here to run the administration smoothly and effectively.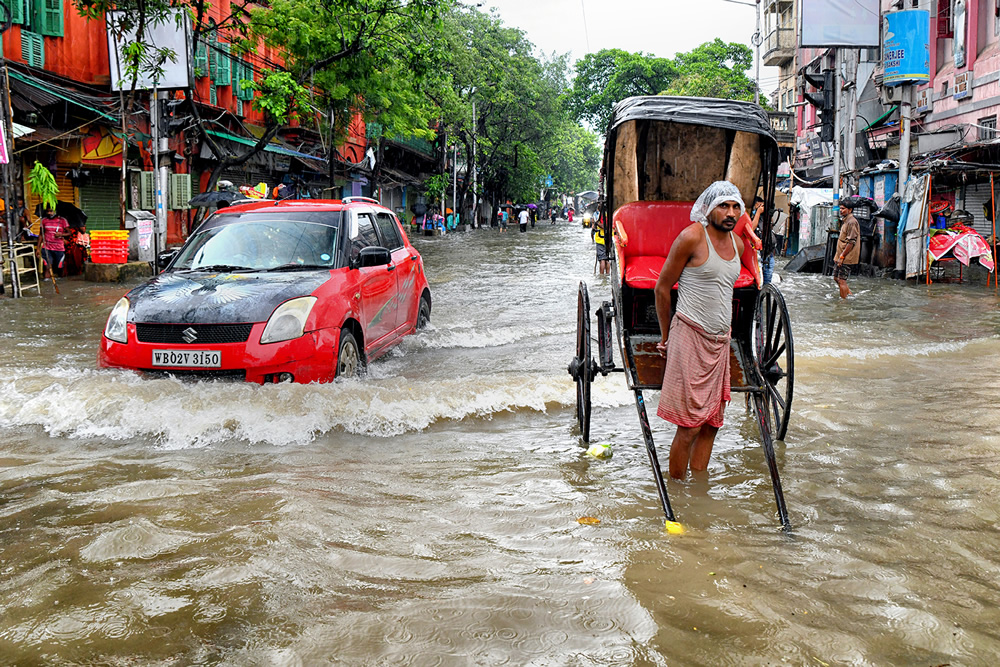 Since then, the importance of Kolkata had never fallen through the capital town had been shifted to Delhi in 1911. Big landlords (Jaminders) built their residences here and that's why it is called as 'City of Palace'. In the later period, due to political, economic, and social reasons, more people started to migrate to Kolkata for livelihood and it gradually became an overcrowded city. Huge population pressure with old infrastructure makes the city a miserable place. Thereafter, the government started its modernization and made the city a decent place for living. The city was expanded, roads, flyovers were made, new modern buildings came up, a sewerage system has been developed; roadside plantations made the city green. Regular cleaning of roads and drains also changed the atmosphere of the city by Local authority.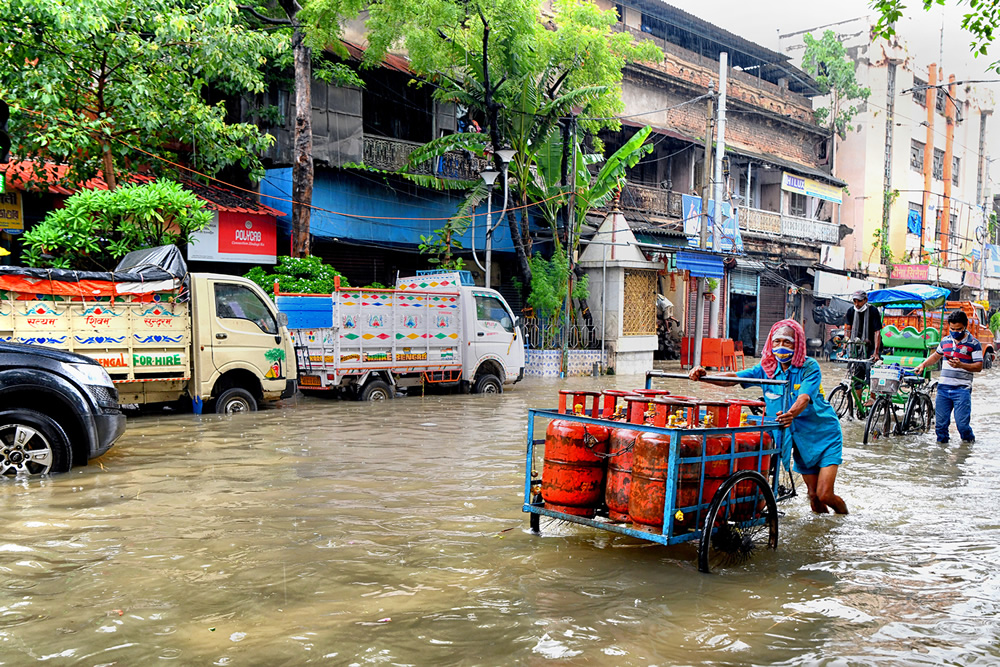 In spite of such huge development, or rather as part of development where water logging during pick rainy season could not be avoided in few areas of Kolkata. The old buildings, narrow old lanes, congested areas make it impossible to completely removal of the underground old sewerage system. Still at present time, waterlogging has been reduced to very limited places and that too for a short time.
In such a rainy day, I was going to the office. There was incessant rain from last night due to a massive depression. My car was stucked off due to water logging on road. I got down from car. I carried my camera with me generally and I did not miss the chance of clicking pictures in knee dip water. I found different street activities and reaction of people in a water logged street. All shops were closed, only I found one shop and one medicine shop opened. The floor of the medicine shop was filled up with rain water and shopkeeper was waiting for the buyers to come. In another side, I found one ambulance carrying patient was passing in high speed. Few cars were passing the water logged road with huge sound of engine with fear of being stucked off. Beside distress and troubles, some young men were enjoying the rain and making fun on water logged road.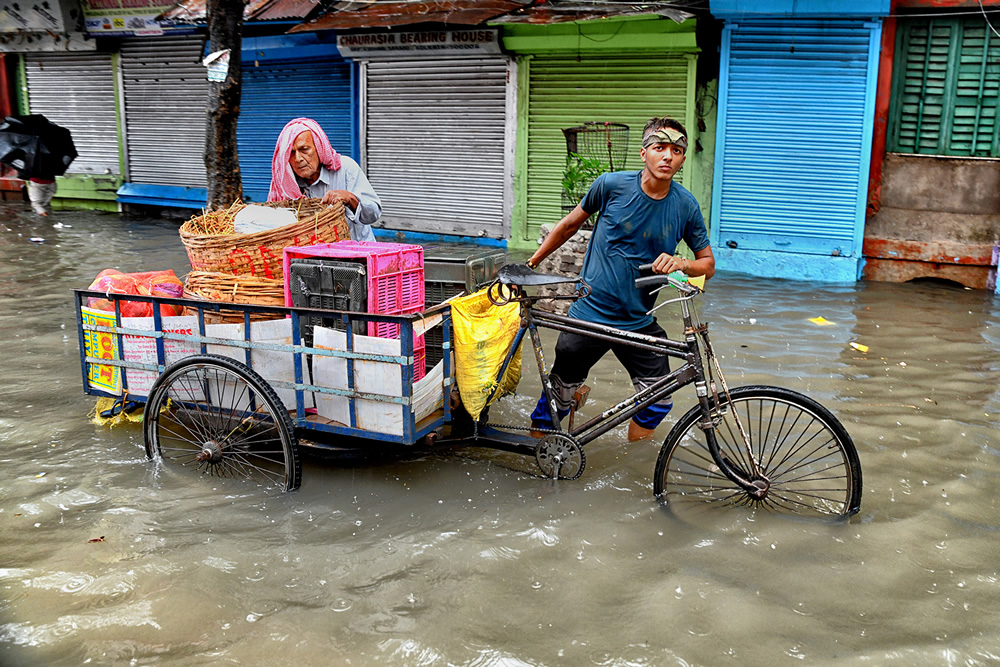 A poor little boy was seen in collecting drinking water from road side tap and another boy was carrying water in aluminum pot and keeping the pot on his head. A few rickshaw pullers were carrying passengers with the expectation of high fare during such occurred situation. Kolkata is famous for its adda (gossiping) in road side tea stall. People gather in a small road side tea stall and gossip with various issues with a cup of tea and cigarette. I found a few such tea stalls where there was no people to take tea. At last, a milkman was seen returning home after delivering milk packets to different houses. Meanwhile water started to subside. All these activities depict a beautiful story of road during heavy rain with water logging in Kolkata and I have tried to show it through my lens.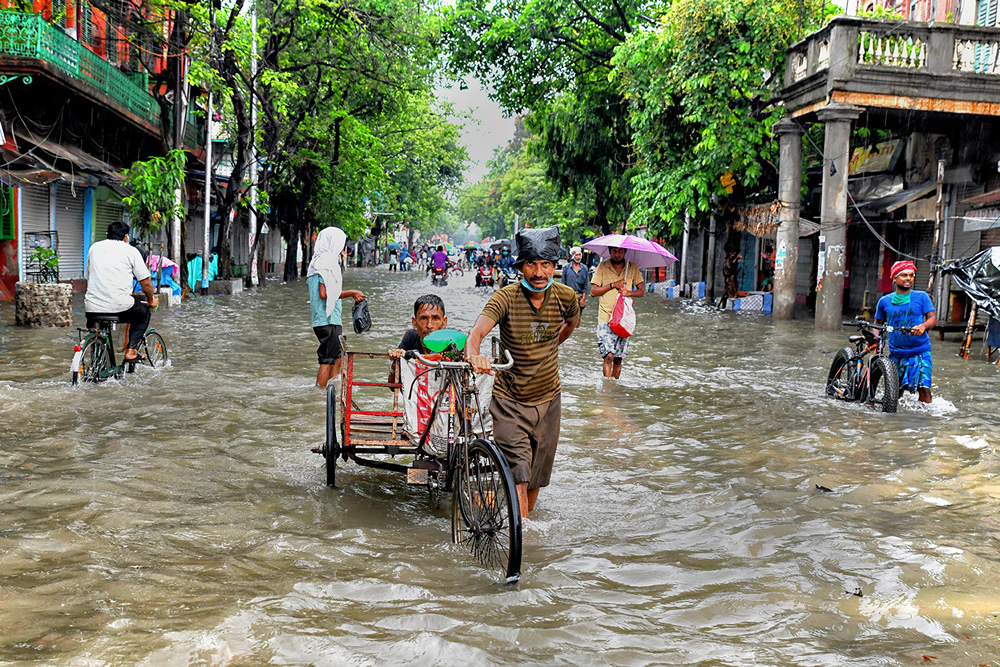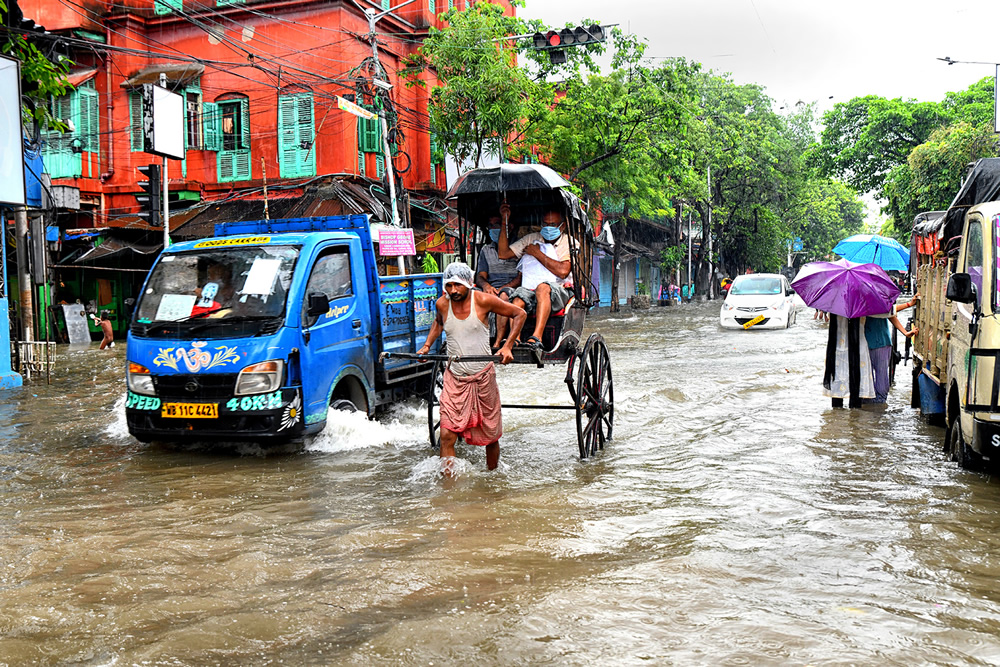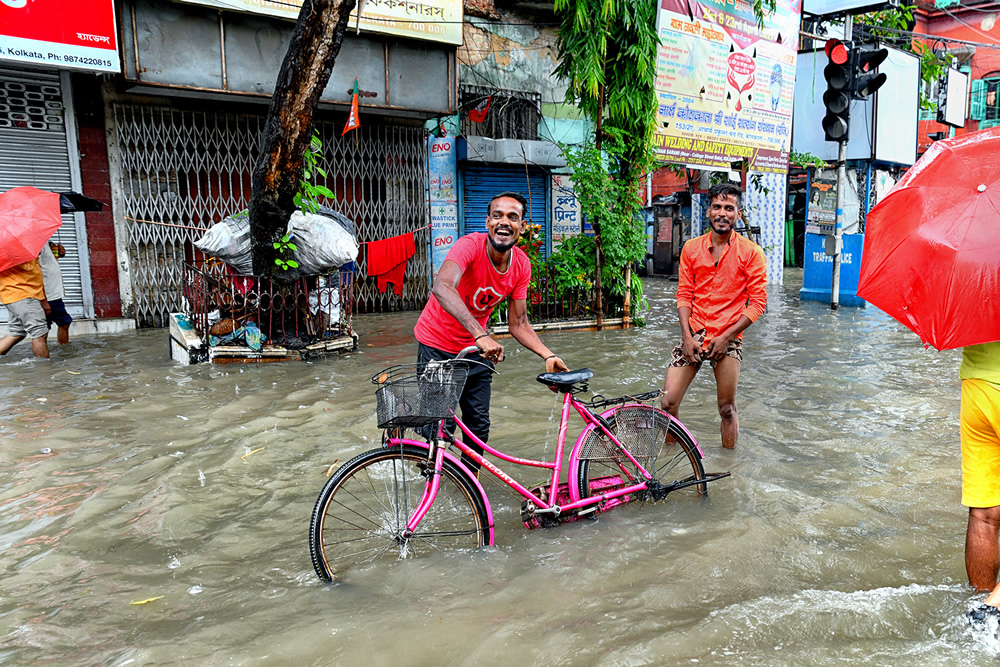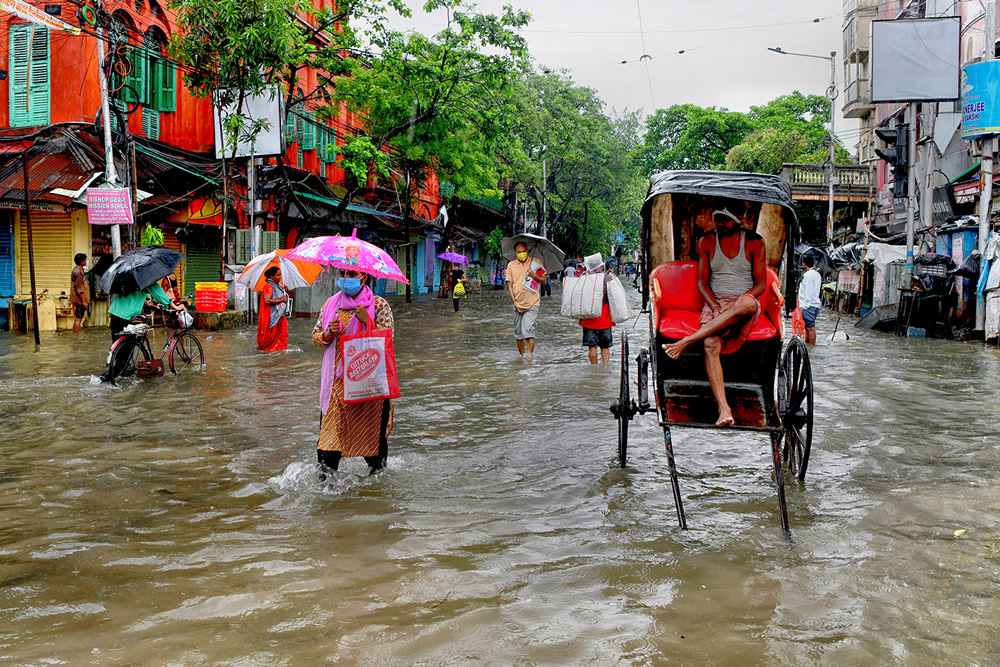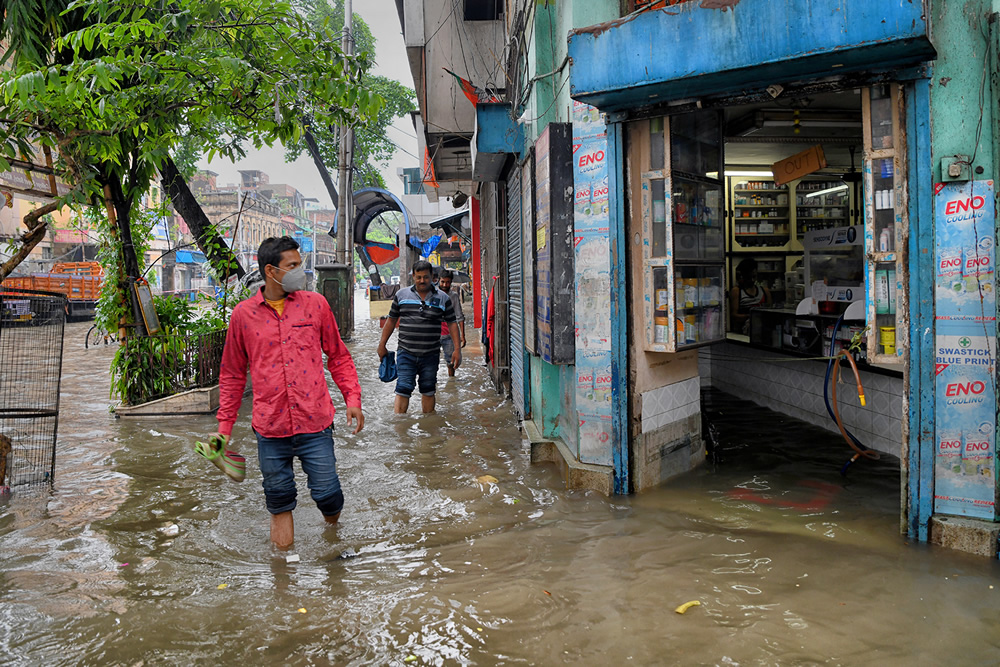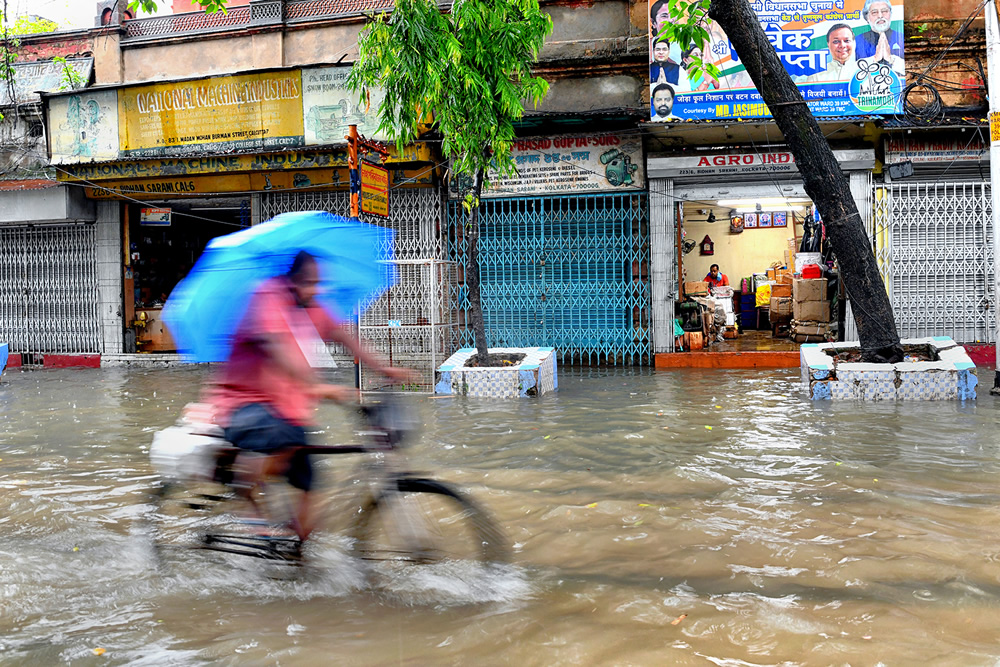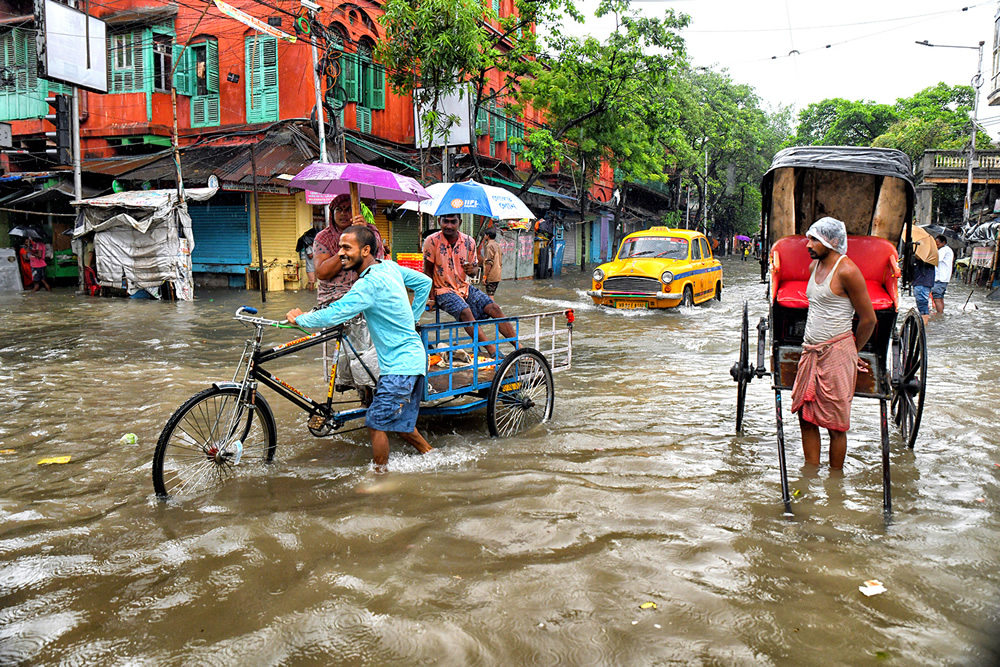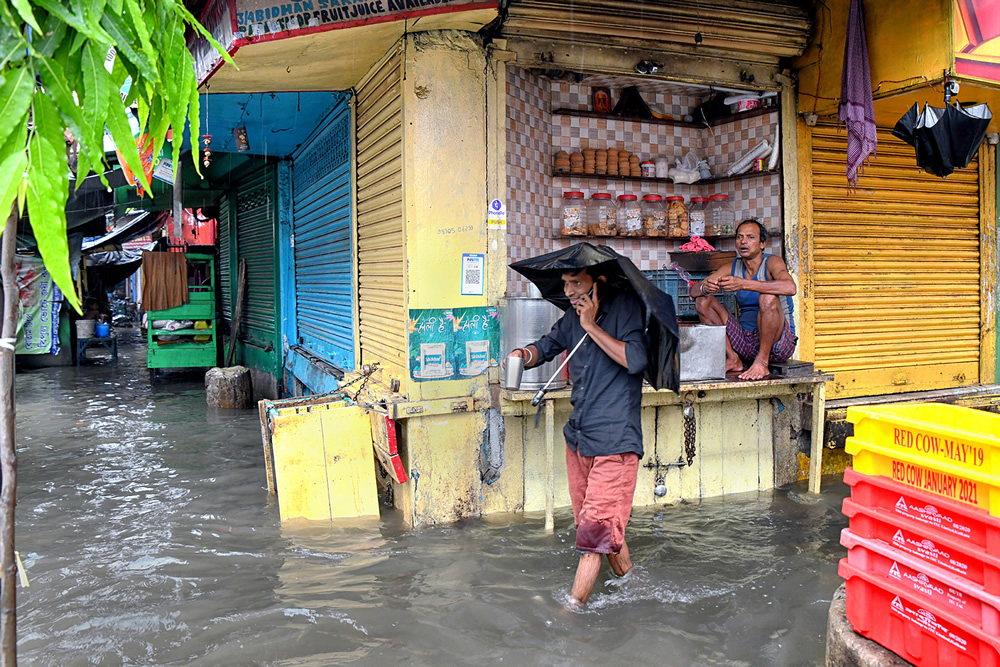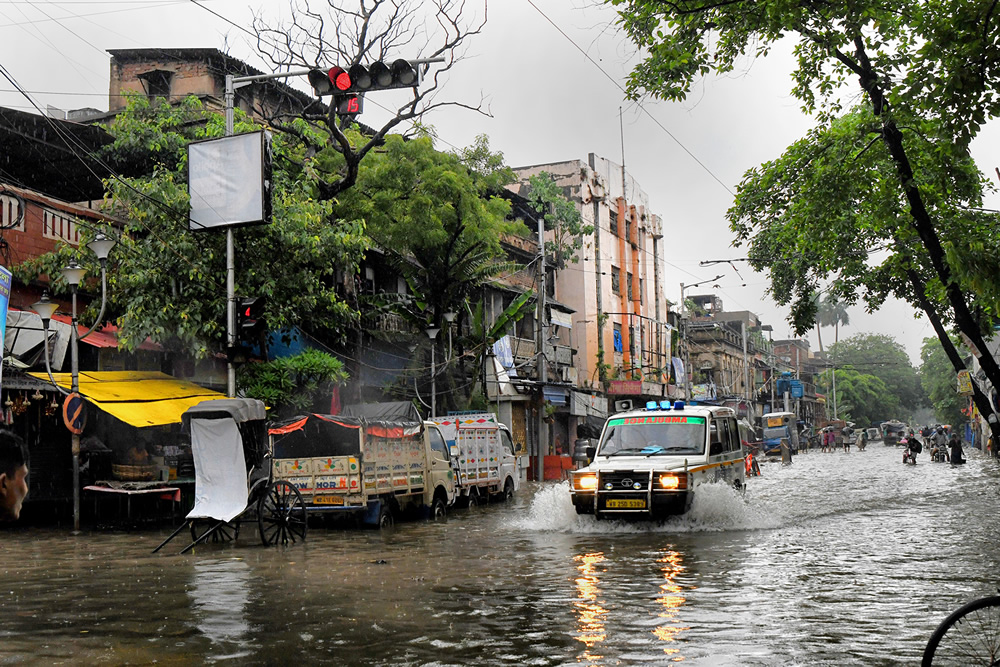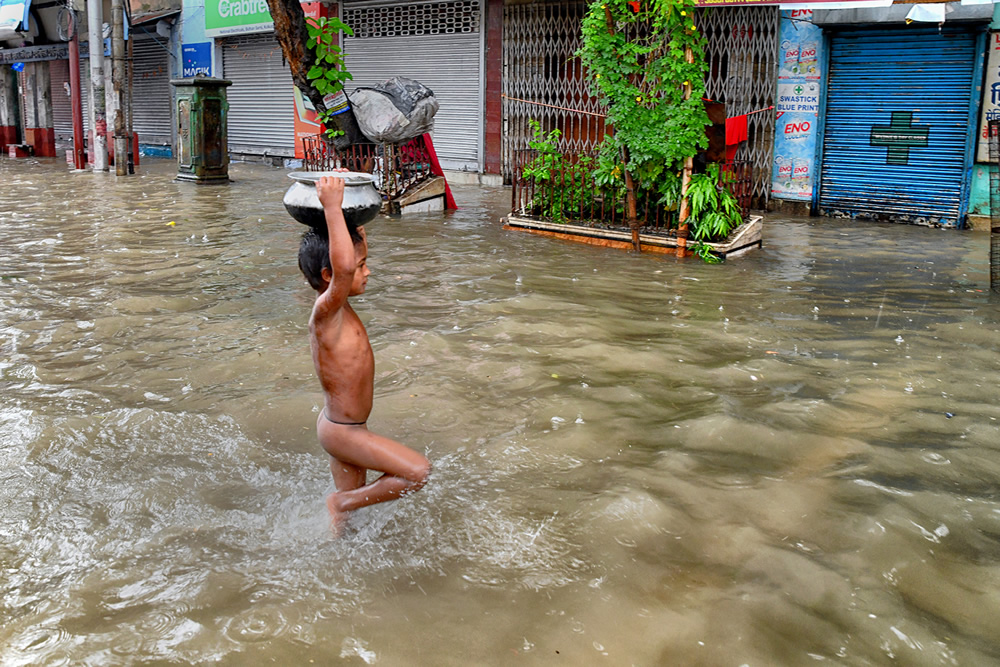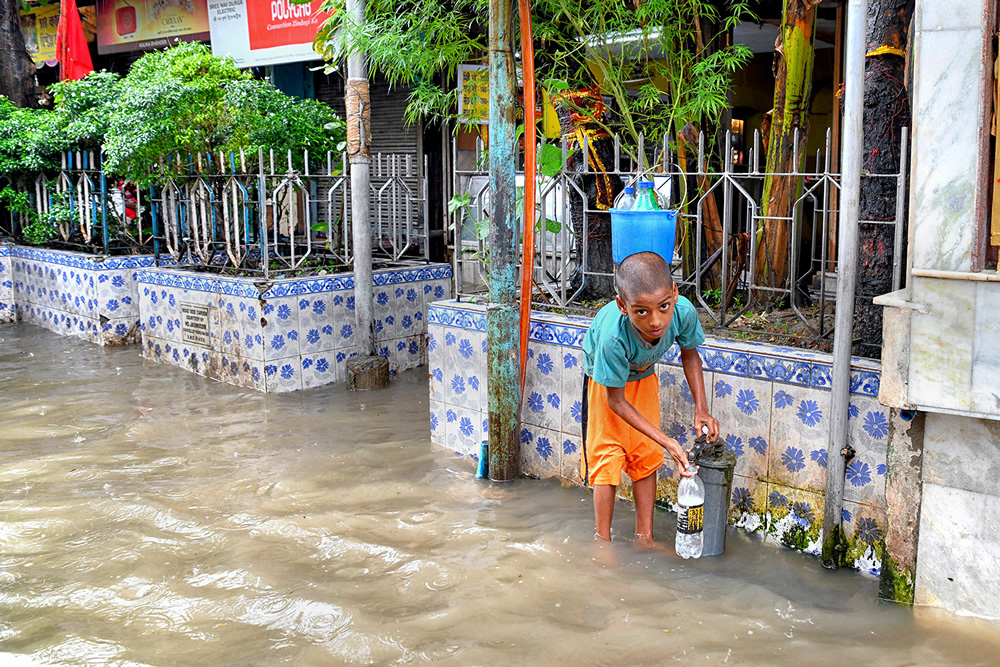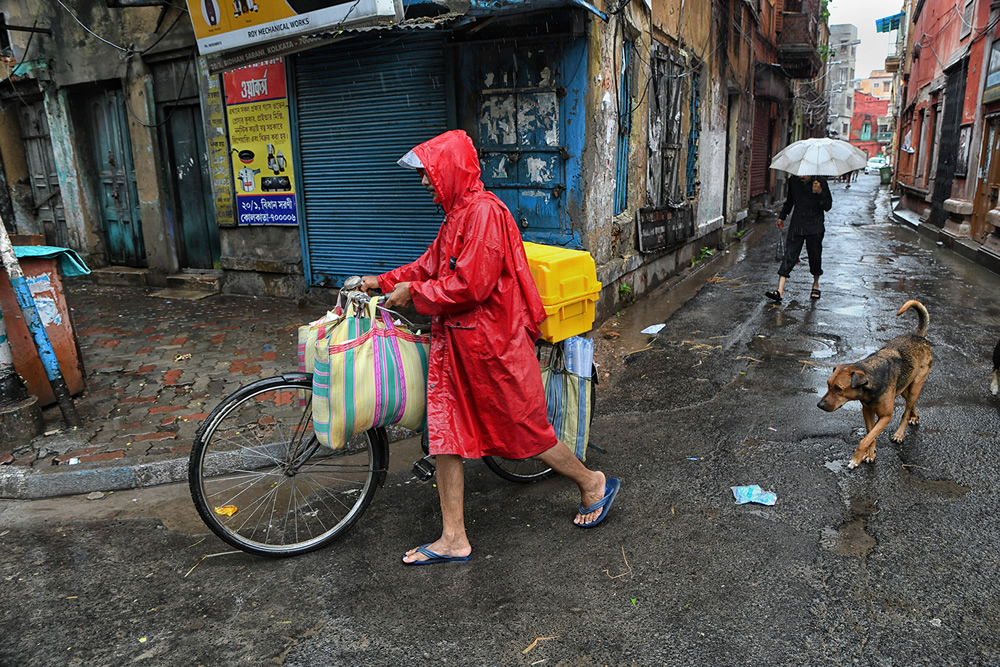 About Shaibal Nandi
An amateur photographer of age about 53 years practicing photography seriously for the last 3 years. By profession, he is in government service and has taken up photography as a passion. He is basically interested in street photography with human interest, different rituals, cultures, traditions of people across the country. Some of his works have been published in a few international photography sites and magazines. Social media links are given below.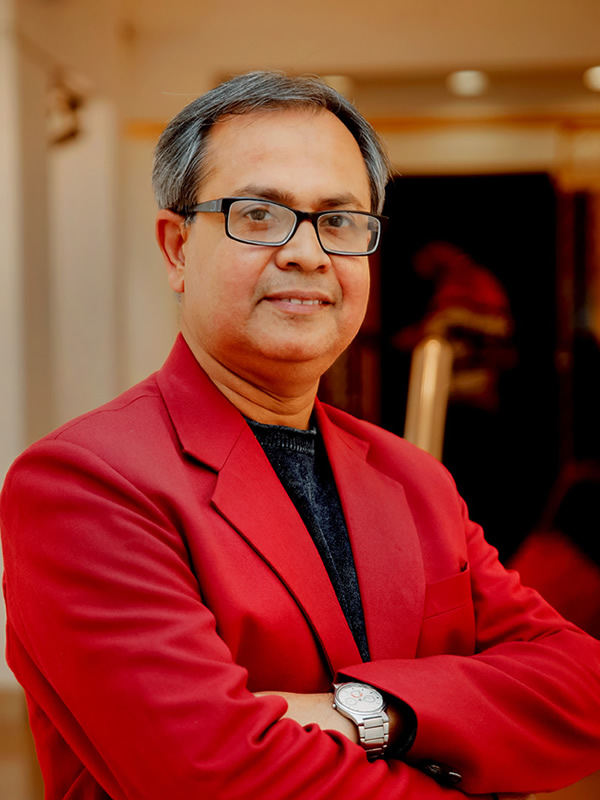 You can find Shaibal Nandi on the Web :
Copyrights:
All the pictures in this post are copyrighted to Shaibal Nandi. Their reproduction, even in part, is forbidden without the explicit approval of the rightful owners.