A young girl writes a poem where she asks a simple question — one which no one can answer. She asks, "Who am I?" Her forefathers were born in India, they immigrated to Pakistan, she was born in Bangladesh. India has given up on them a long time back, Bangladesh will not accept them as the children of the land and Pakistan will not take them back. She says that she has many names 'Bihari', 'Maura', 'Muhajir', 'Non-Bangalee', 'Marwari', 'Urdu-speaker', 'Refugee', and 'Stranded Pakistani'. But she only wants one: human. This is the state of being of the 5 lakh camp-based Urdu-speaking community in Bangladesh.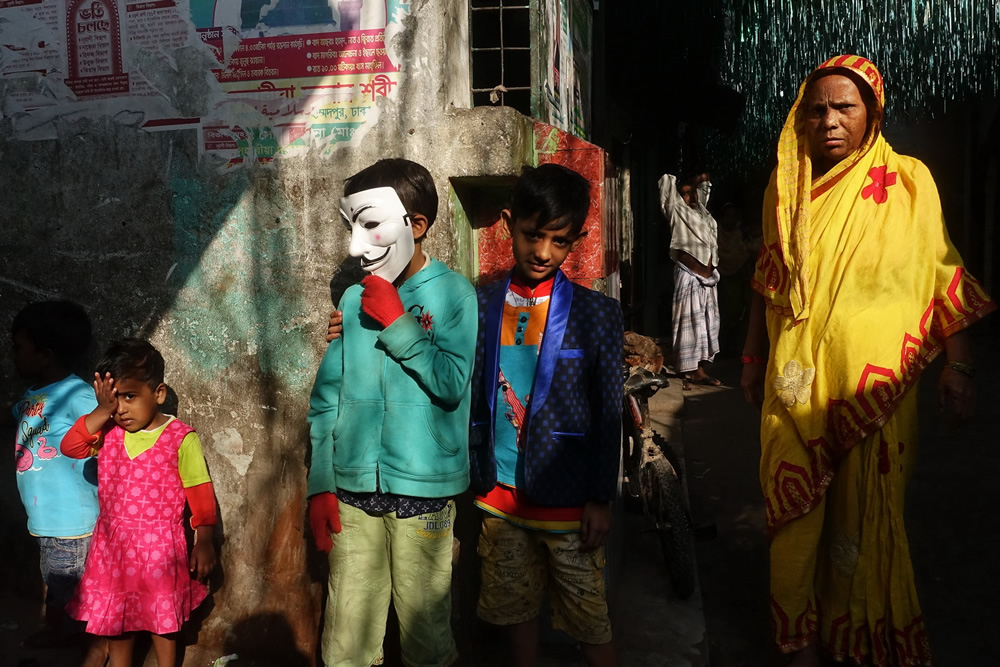 After the partition of India in 1947, faced with large-scale communal riots on both sides of the border, a few hundred thousand Muslims from Bihar, Kolkata, Uttar Pradesh, Madhya Pradesh, and as far away as Hyderabad came to the then East Pakistan. All India Muslim League Chief Muhammad Ali Jinnah promised them that Pakistan would be 'a safe haven for all Muslims'. As is typical of people migrating from a common locality, 'Biharis' lived in separate clusters from the Bangalis. Their communities were concentrated in areas in Mohammadpur, Mirpur, Khulna, Chittagong, and Khulna.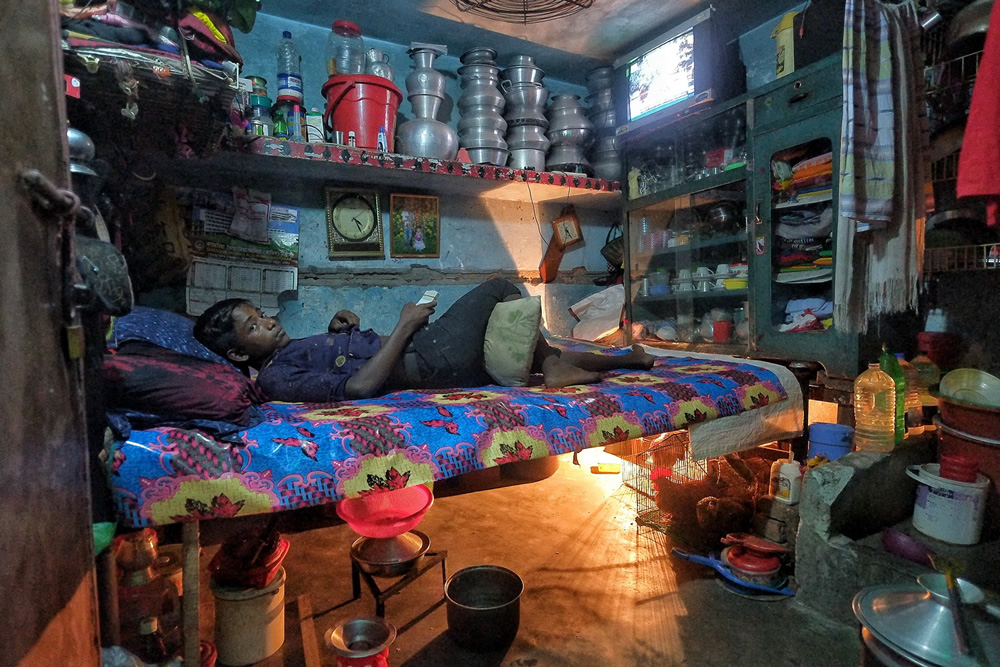 The new generation who were born after the war and comprise the biggest chunk of camp-dwellers don't have any affiliations with either India or Pakistan. They were born in this country and identify themselves as Bangladeshis. Unfortunately, the state is reluctant to accept them as such. It's a very complex issue because of a lot of ambivalence from the majority population that is skeptical about these people's loyalty to the country they want to be citizens of. But the inhuman conditions they are living in and the subsequent effect it is bound to have on society as a whole makes it imperative to resolve this painful issue.
I started to shoot in all the Bihari Camps of Dhaka in mid-2018 & still doing it. I hope to shoot 2 more years. I feel so happy when the Bihari kids see me and call me "The Photographer Mama".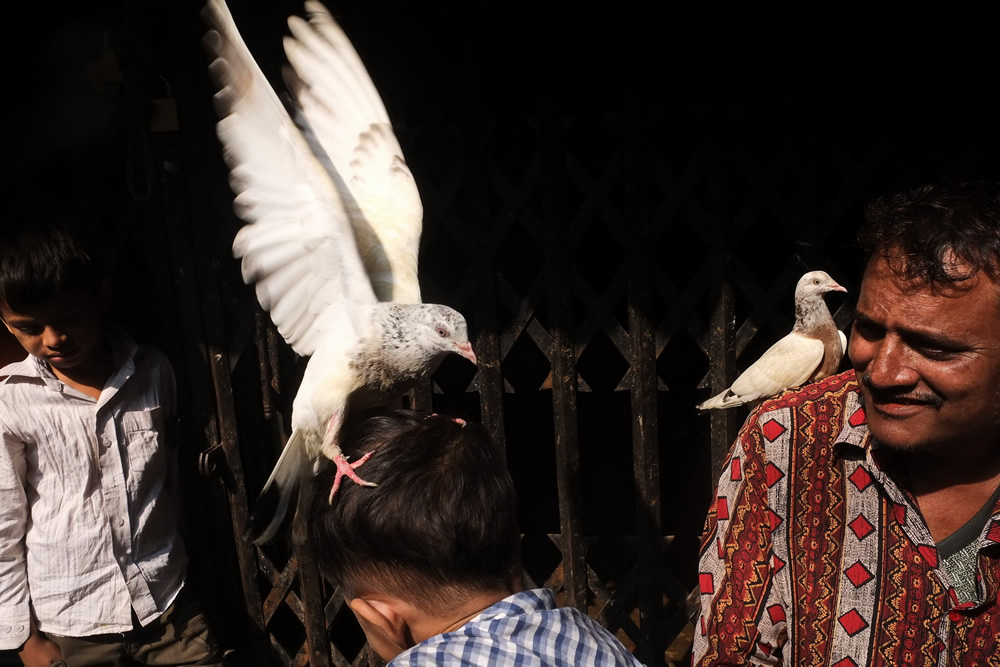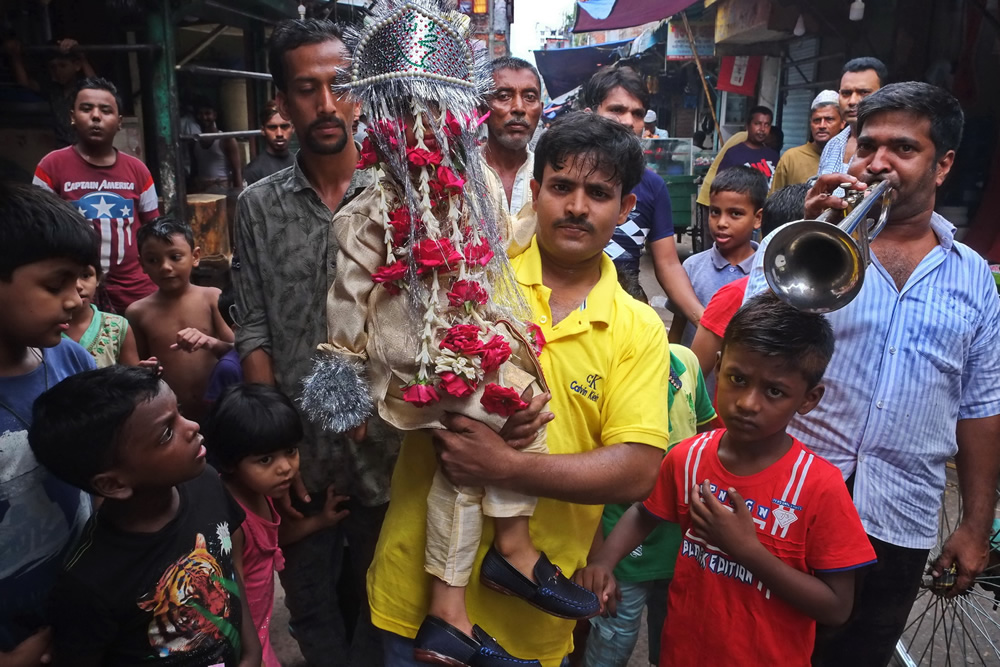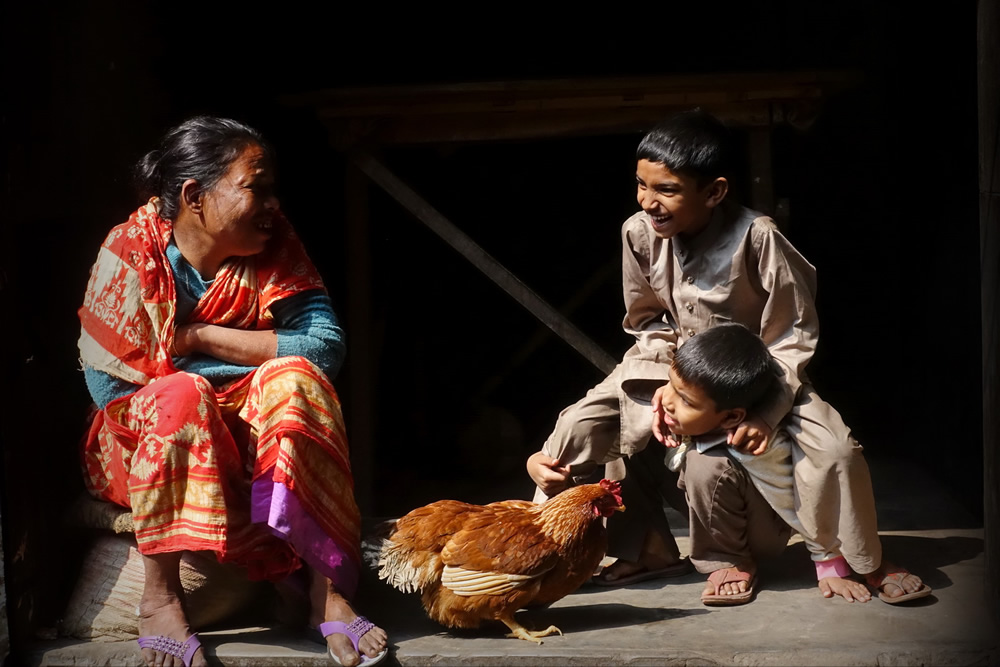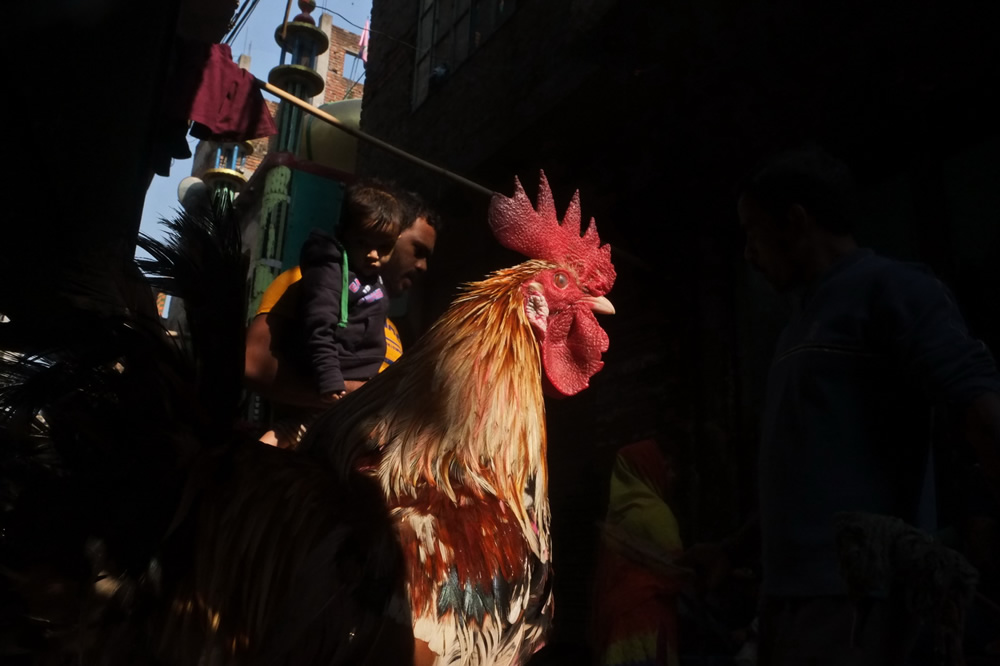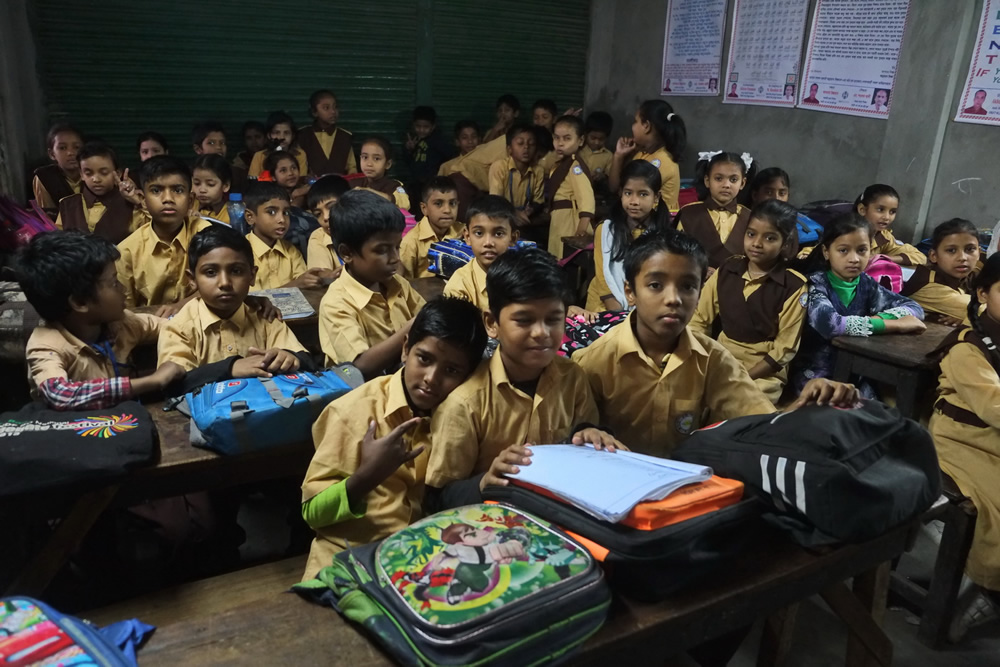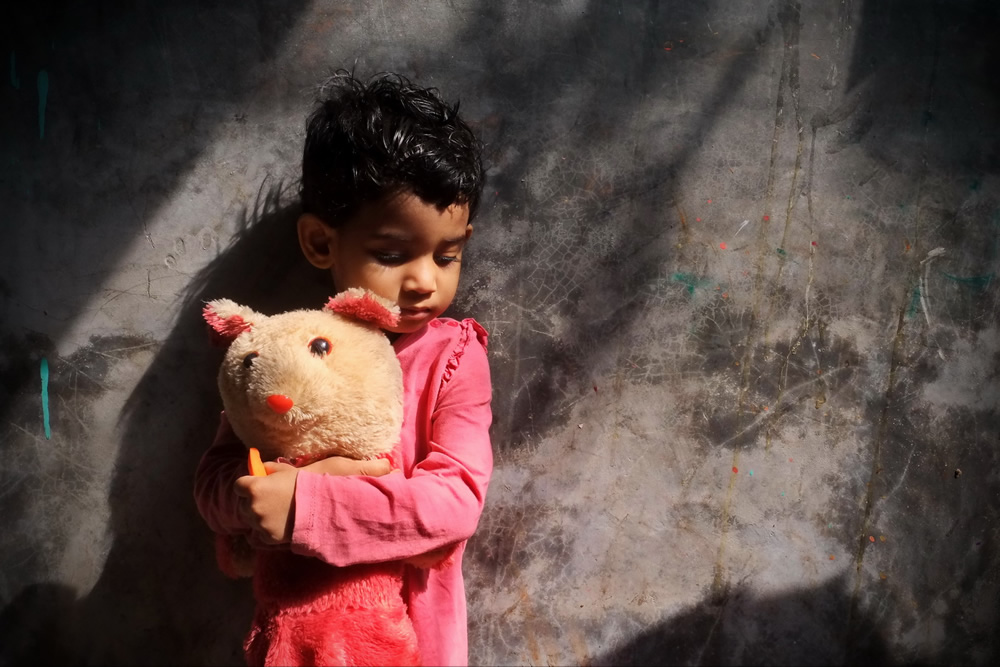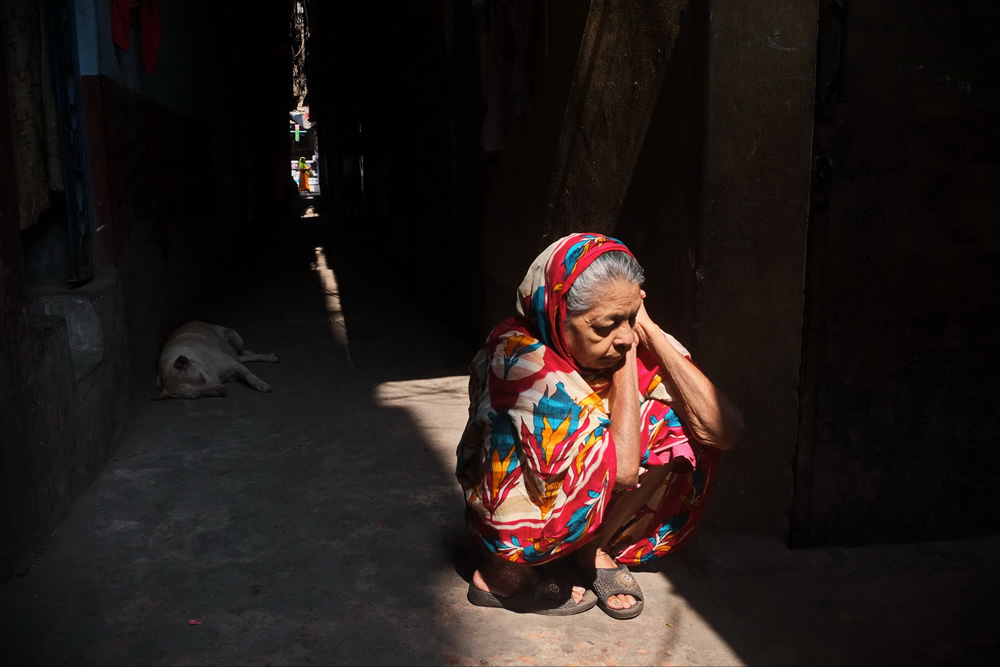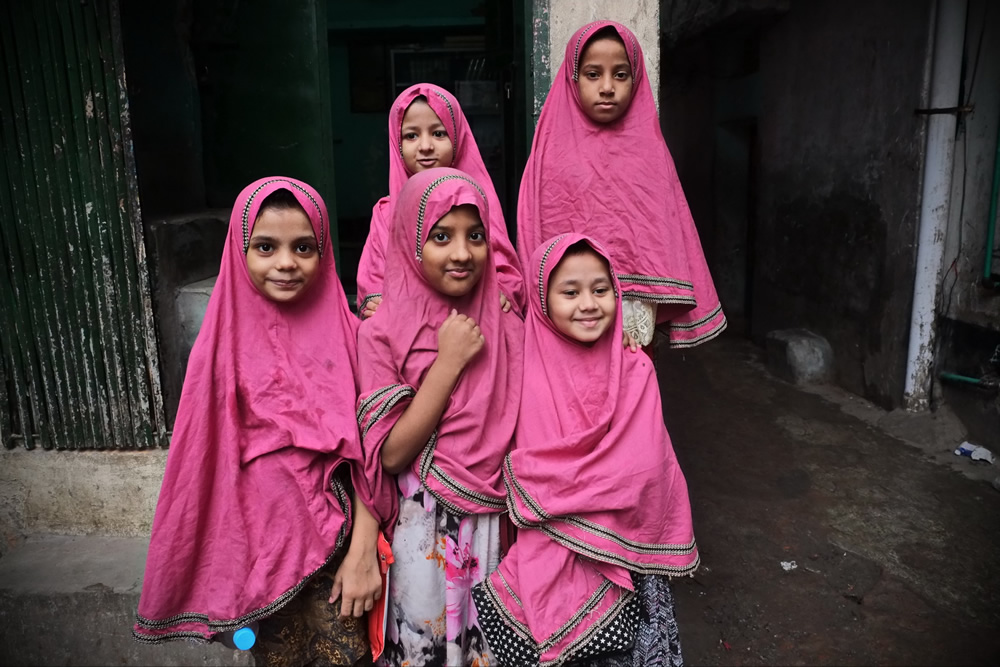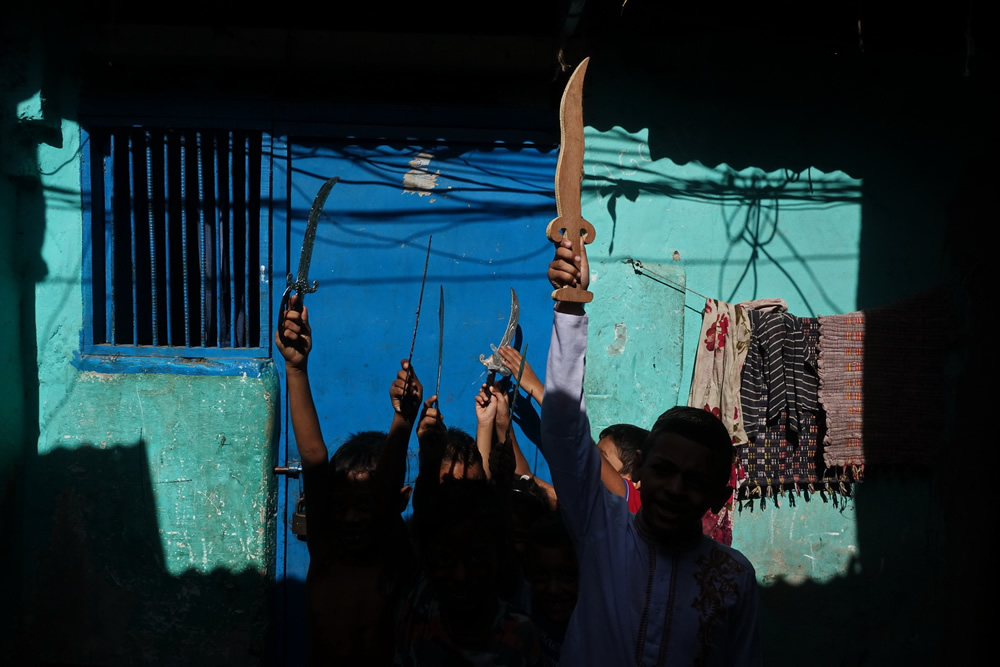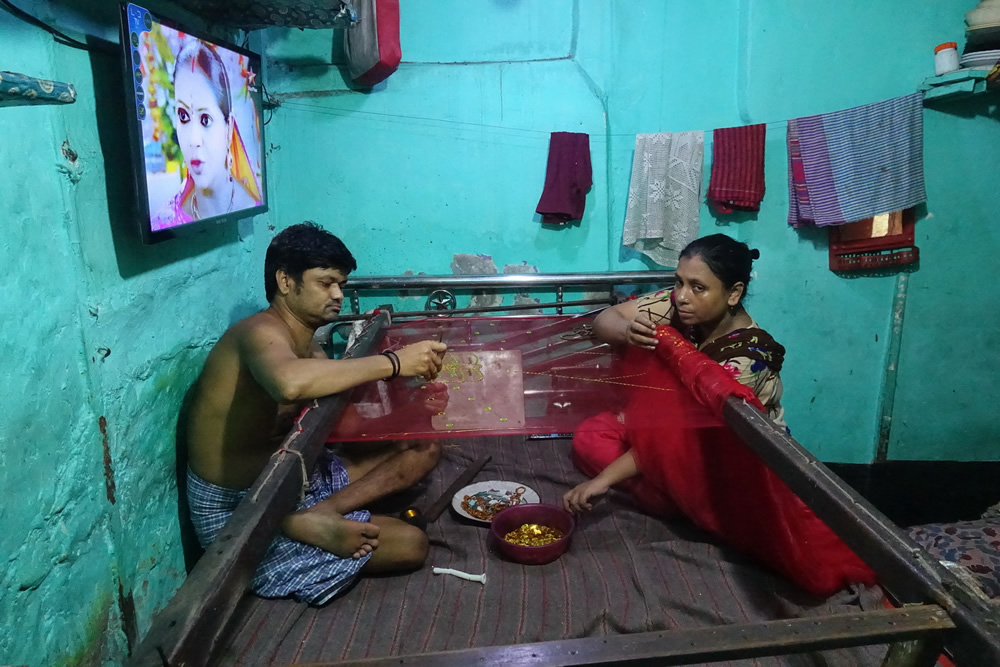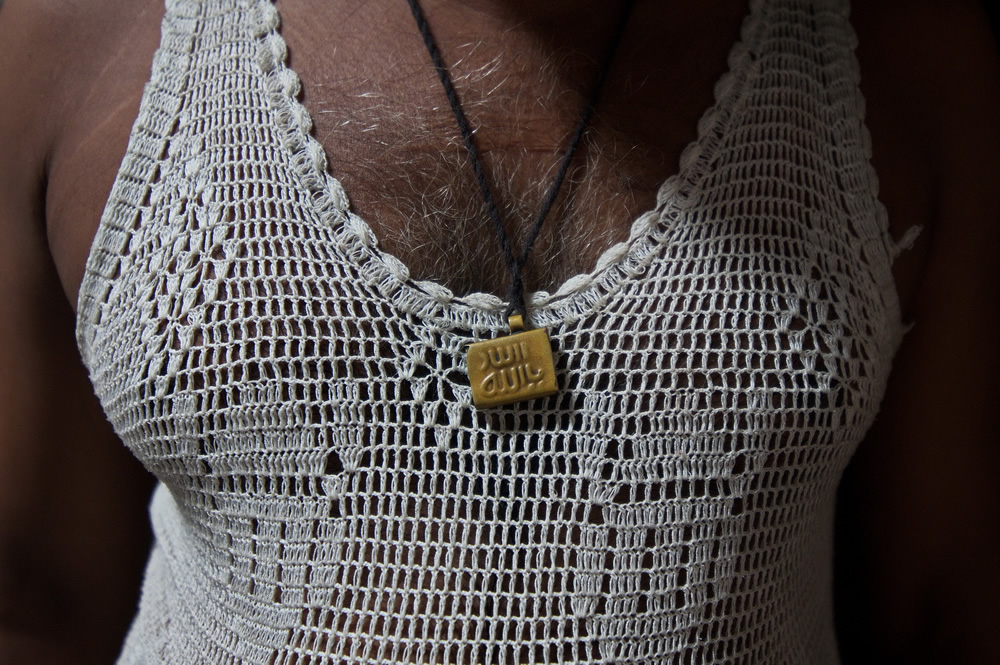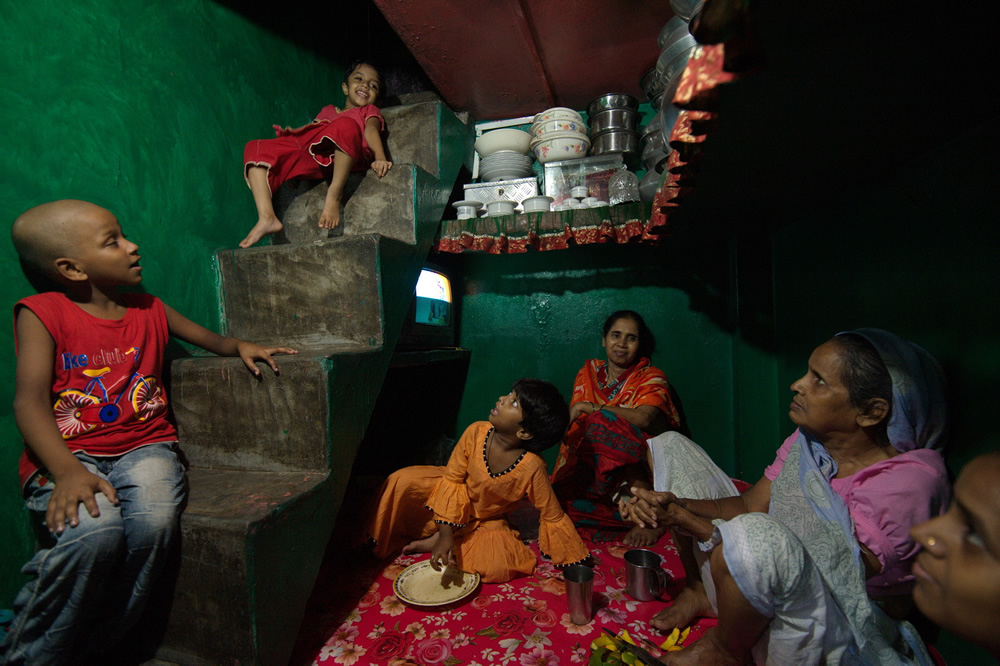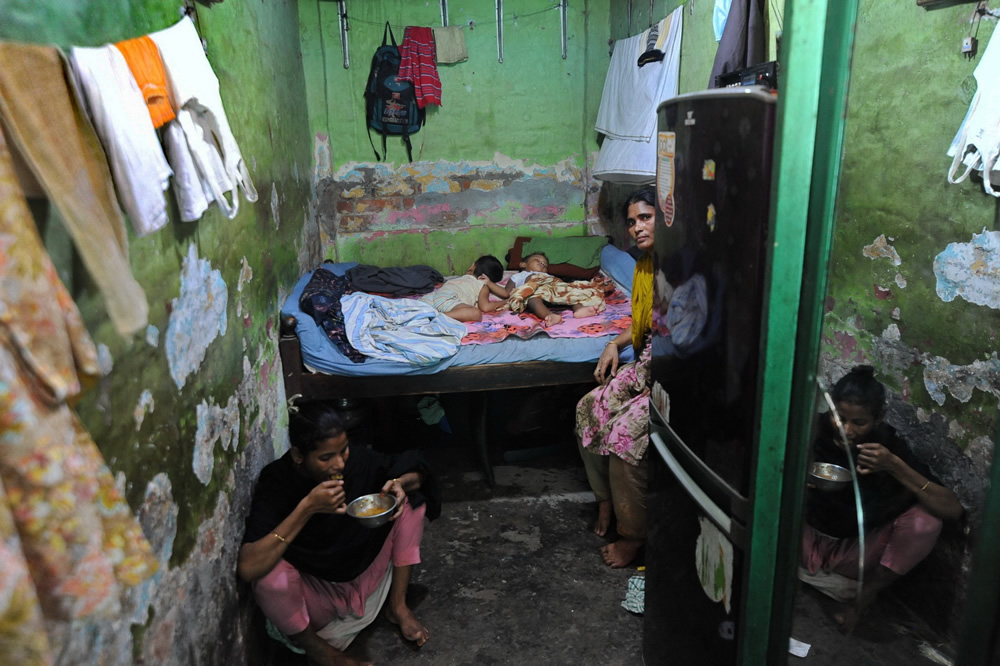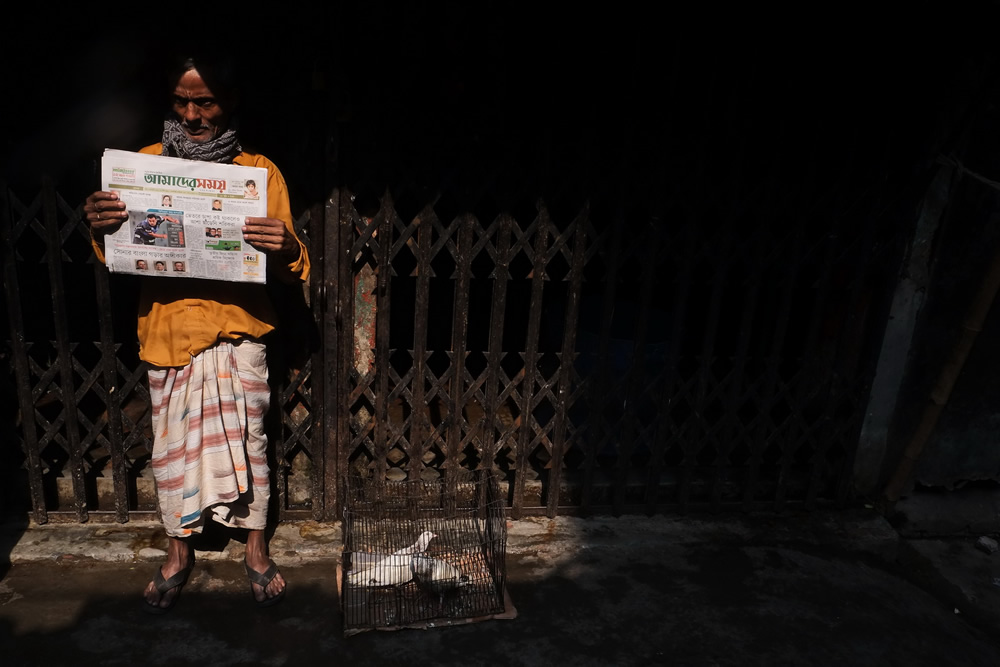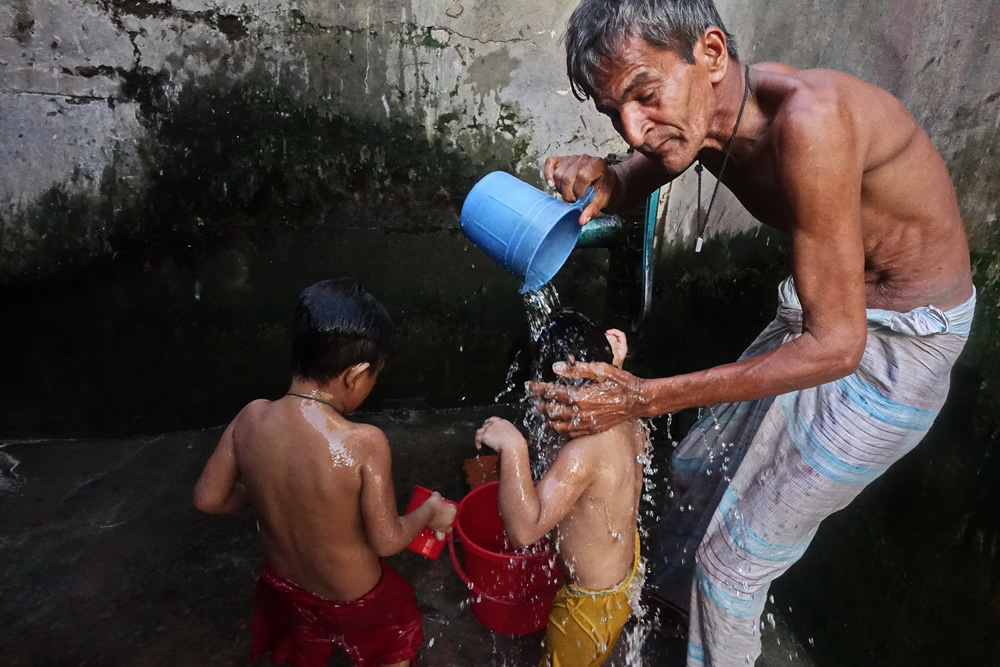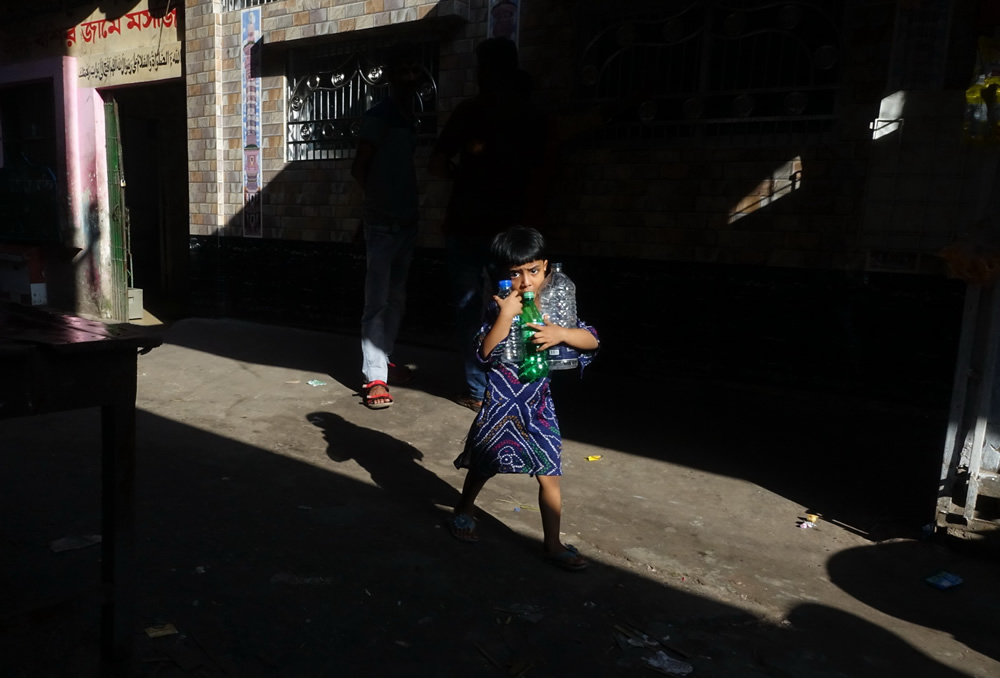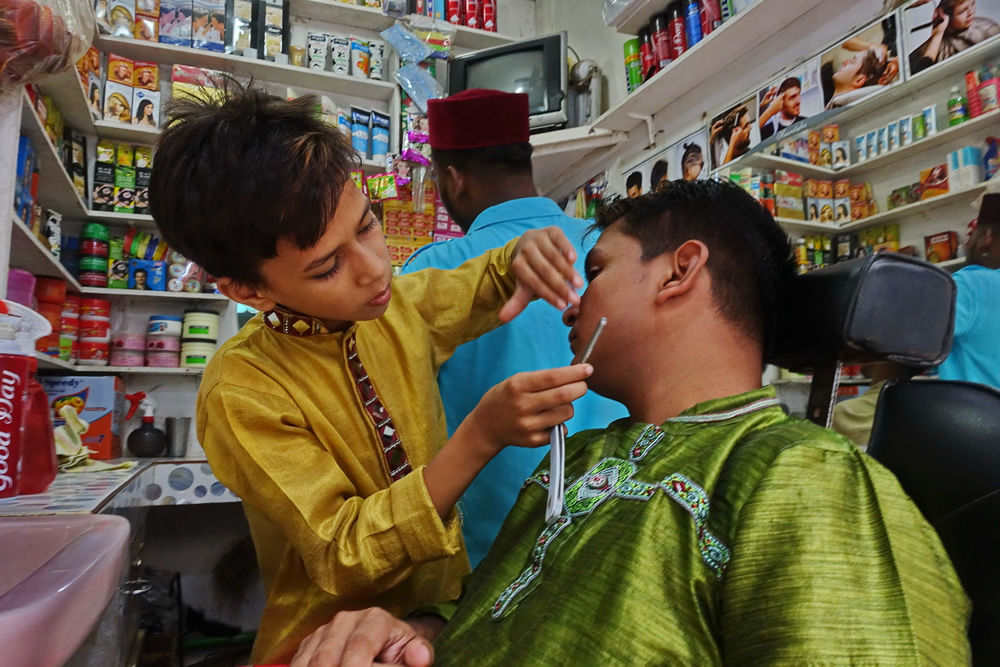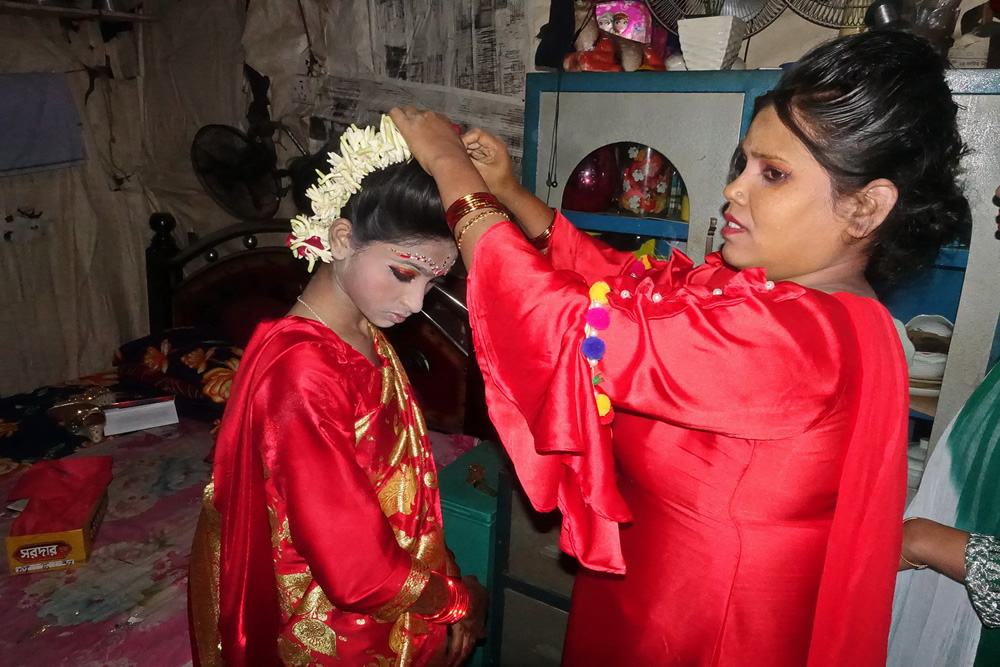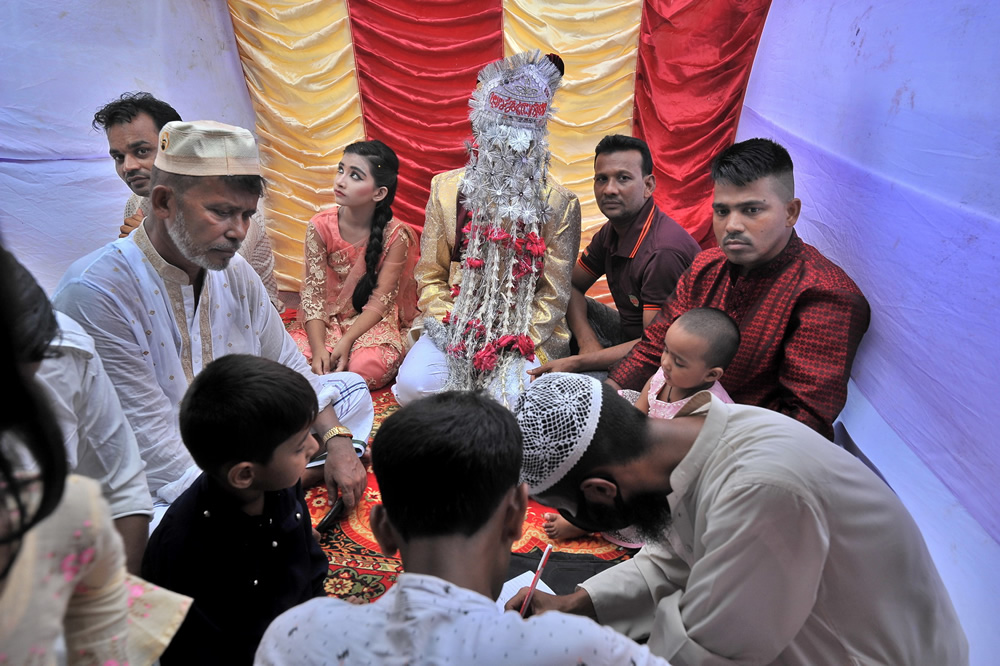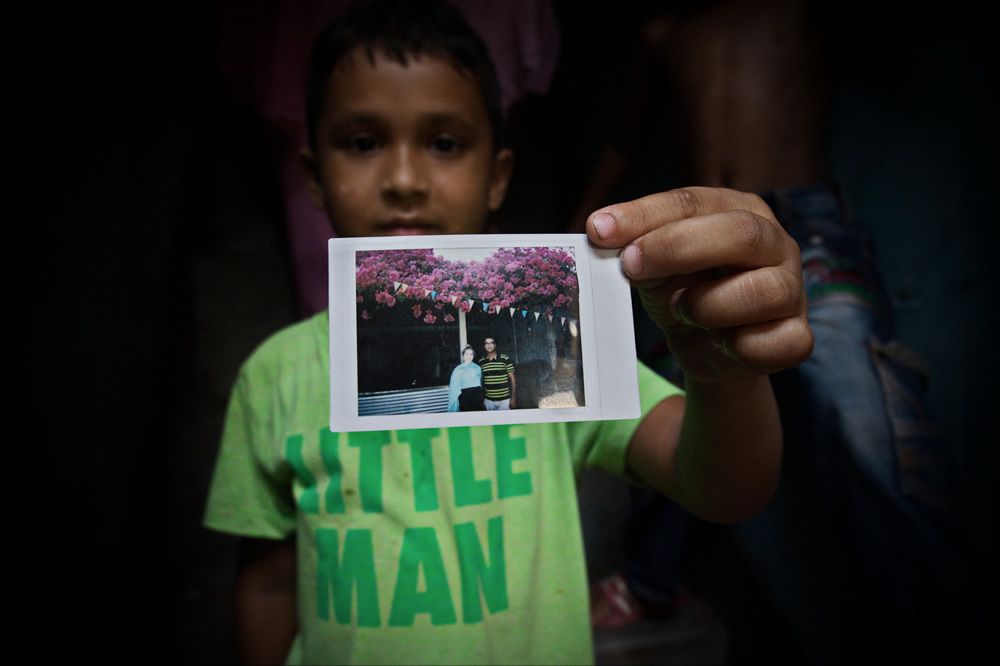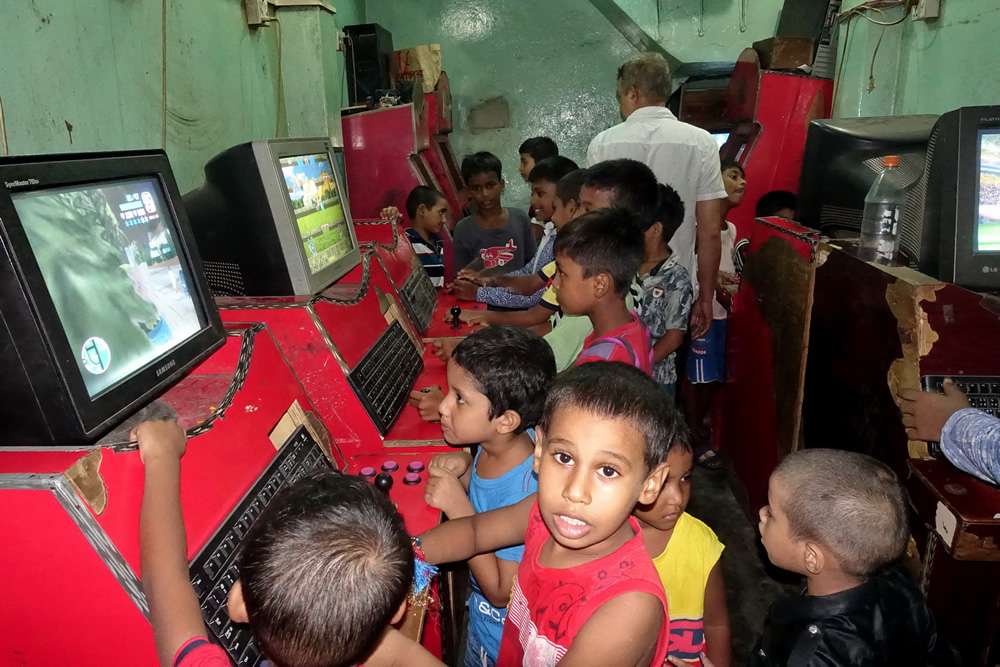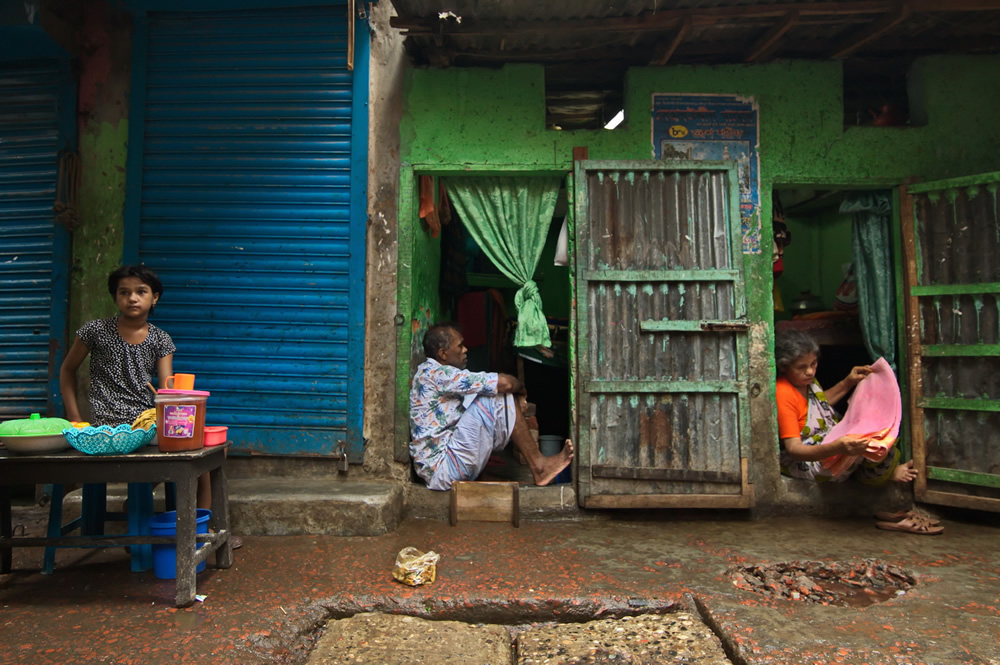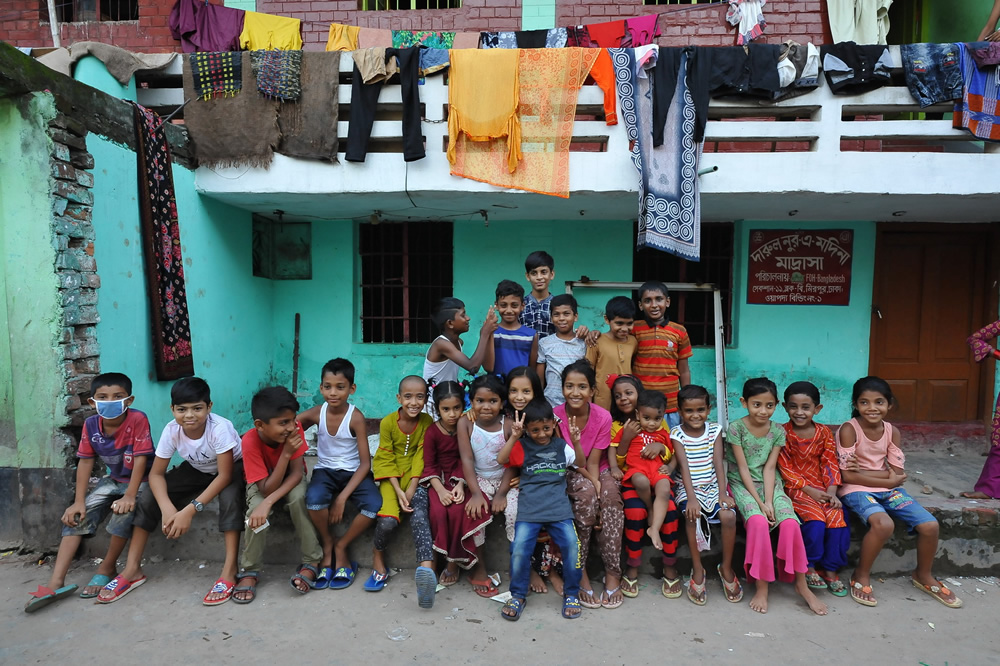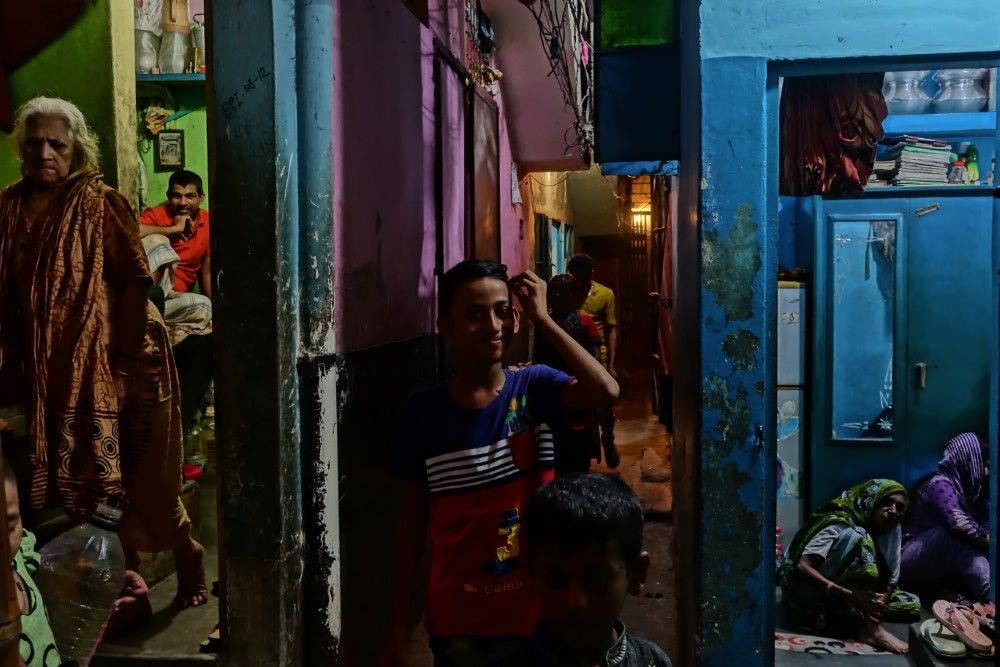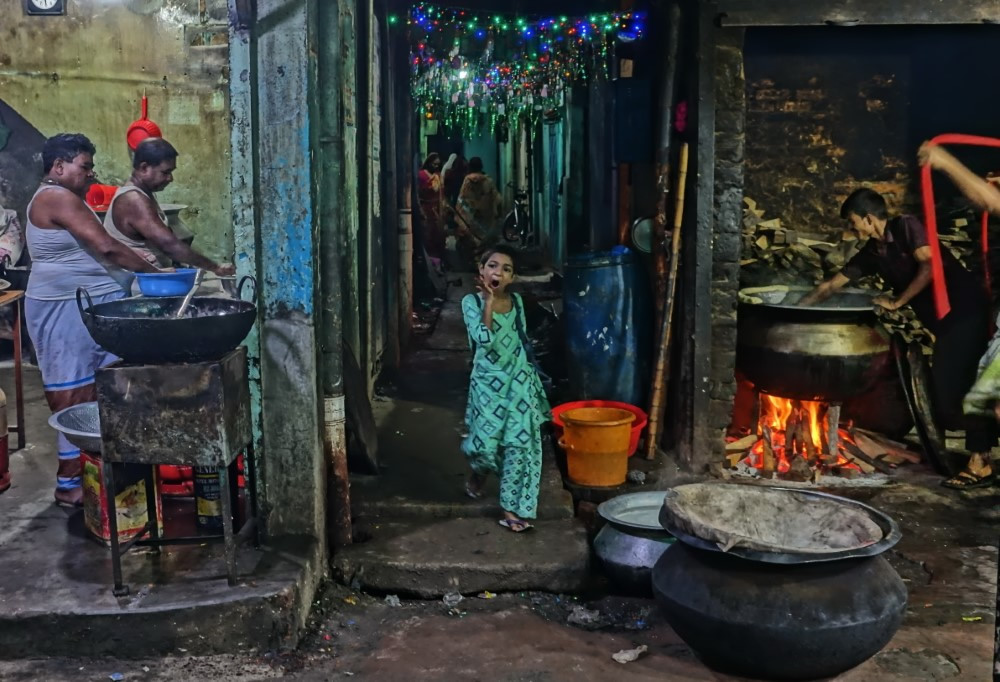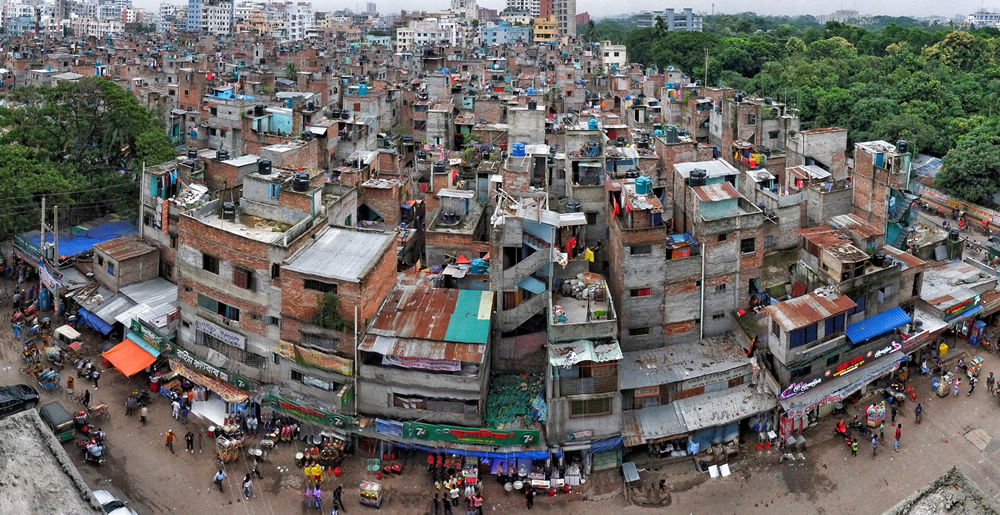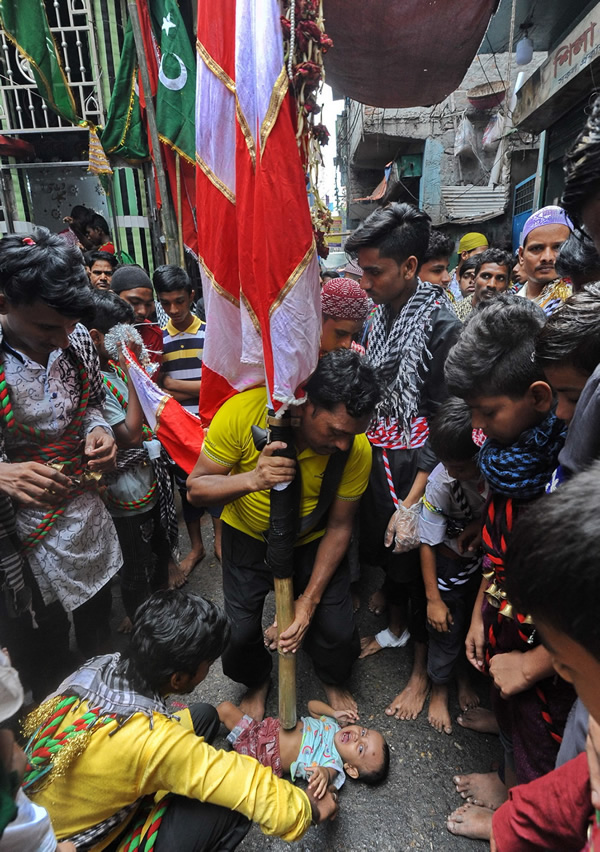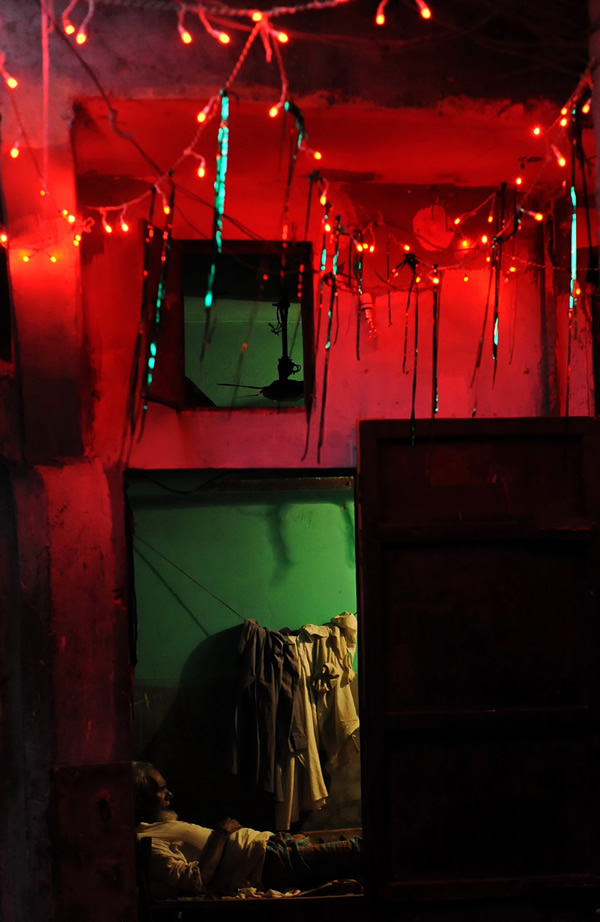 About Saiful Amin Kazal
I am Saiful Amin Kazal, born 1969, in Dhaka, Bangladesh. I am an amateur photographer and I am doing photography from 1980. I am a private employee working in a construction company.
During the "Pilkhana Tragedy" (also called "bdr mutiny" or "bdr tragedy") 2009, 25 February, while on the way to my workplace, I got stuck at Jigatola bus stand, very near to BDR (now its renamed " BGB", Bangladesh border guard) 4# gate, they were openly firing to open place & running people with heavy machine guns & Chinese riffles, I had a sony digital pocket camera in my pant pocket (which I used to carry always) & I was taking pictures of them going or getting close to their gate, suddenly a bullet of a Chinese riffle shot me down, the bullet hit my left leg just above the knee, I was carried to govt hospital so soon by the public, my sciatic nerve was injured very seriously & my leg was broken into so many pieces. Total of 7 major operations have been done from 2009 to 2011, I went to Vellore CMC Hospital in 2012 also but nothing good happened.
I was at bed rest for 4 & 1/2 long yrs (until 2014), now I can walk but with an elbow cratch & brase always in the leg, very sad to tell that in those time (2010 maybe) my hard disc was crashed which later I failed to recover, I lost all my images of 80's to 2009 Feb, I became so much frustrated that time. When I got a DSLR Camera for the 1st time in my life in 2015, I started my previous job again & started my photography life once again, with heavy pain of leg I never stopped, I never left home without my camera for a single day, I did my self project "365 Project" in 2018.
I love street, lifestyle, portrait, documentary photography, I also love all kind of festivals, from late 2017, I am working on "harijan/dalit" & also working on "stranded Pakistani" (Bihari) in geneva camp & mirpur bihari camp. I am also doing some other documentary, such as "tannery", "plastic (flex)" and more. Photography is my hobby, my passion, my love. I never run for any award or fame or any certificate, I do photography as I love to do it.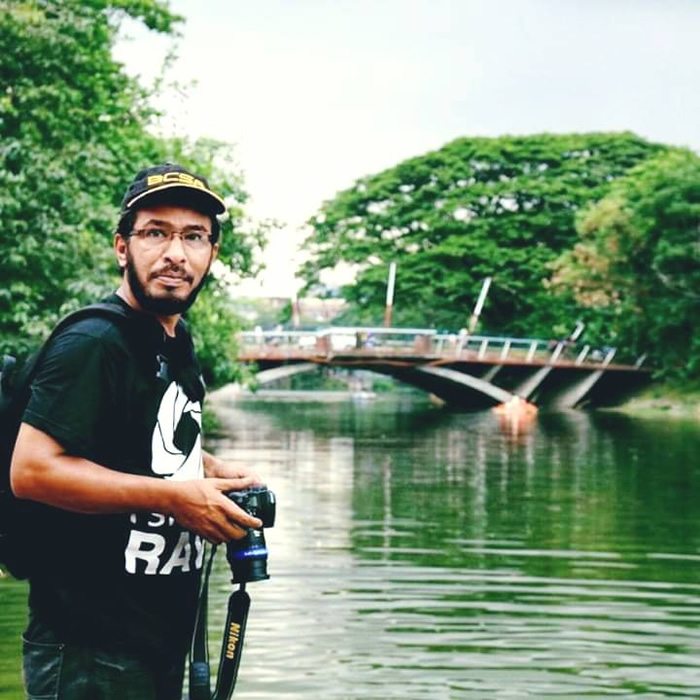 You can find Saiful Amin Kazal on the Web:
Copyrights:
All the pictures in this post are copyrighted to Saiful Amin Kazal. Their reproduction, even in part, is forbidden without the explicit approval of the rightful owners.