This puja dates back to late 19th century in the village of Keshiyari, District Medinipur (West Bengal, India). There is a very interesting story about how this puja got started. It was on a summer evening when the Zaminder (landlord) of Keshiyari village Mr. Padmolochon Dutta was returning from village inspection in his area and it started raining fiercely. To take cover from the rain he took shelter in an abandoned fort named Kurum villa in the village of Gaganeshwar. The fort was in a very bad condition due to ill maintenance for a long time. As he was waiting there for rain to stop, out of curiosity he started exploring the place and while doing so he came across a room with closed doors. Though it was closed for years when he pushed the door it got opened immediately and inside the wooden idols of Sri Jagannath Deb, Balabhadra and Suvadra were adorning the place, it is the same wooden idols which are gracing the village temple till today.
He immediately called up the villagers to ask about it and no villagers had any answers to give him as that place was abandoned several years back. They had never entered the room and had no clue about the idols being there for so long. Padmolochon Dutta had a feeling deep inside his heart that the god wants puja from him and he decided to bring the idol back to Keshiyari, his native village with the help of the villagers. He constructed the temple and from then on this century long puja started taking place which is still going on and taken forward by the new generation of Dutta family.
The puja here has some uniqueness of its own, according to the rituals Jagannath Deb with his brother Balabhadra and sister Suvadra on the day of ratha yatra travels to his maternal aunt's place by chariot but here in this village the god travels on the shoulder of village priests. It's an inimitable scene which remains etched in the mind in years to come. The Bhog( Prasad) gets distributed to everyone in the village who comes to visit the temple on the auspicious day.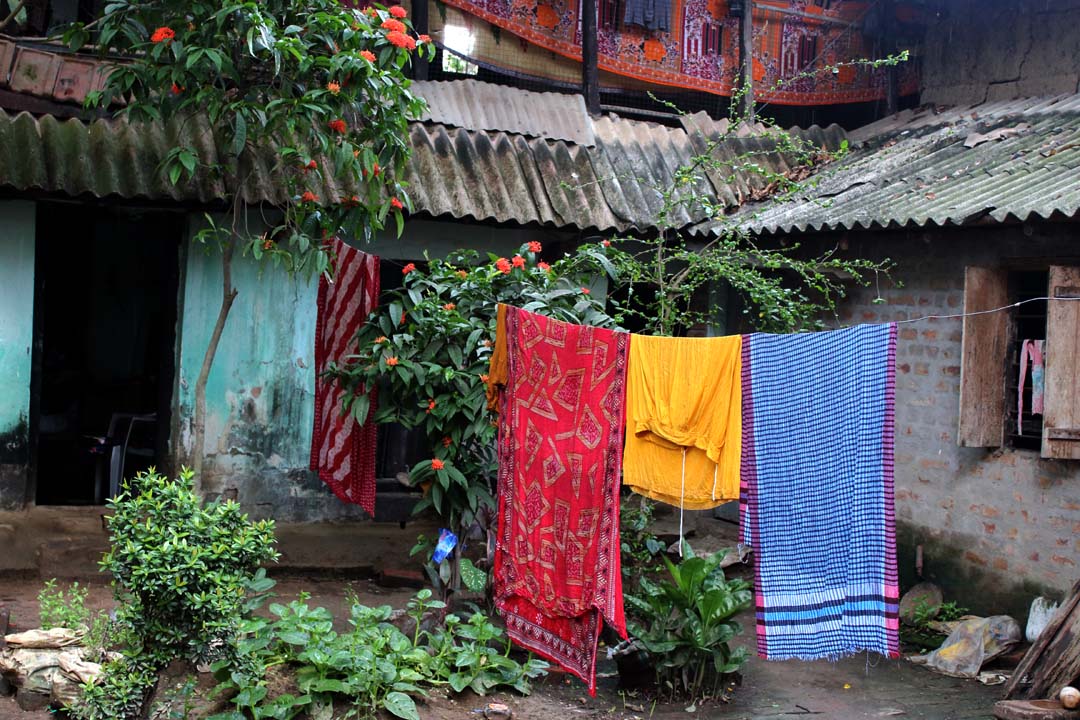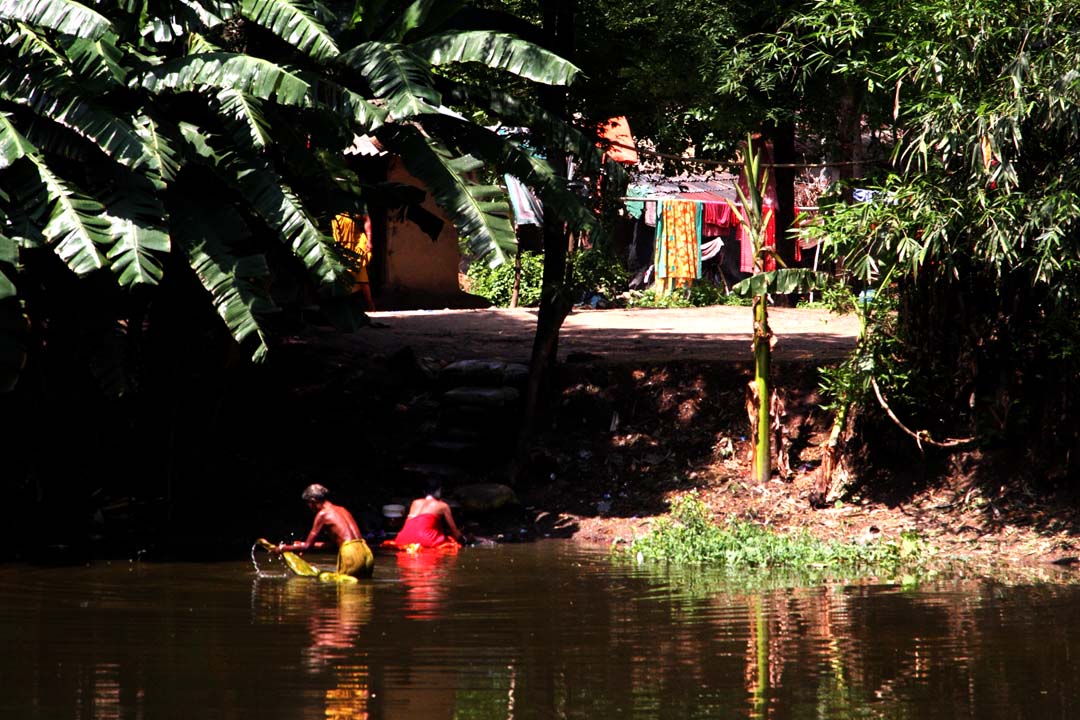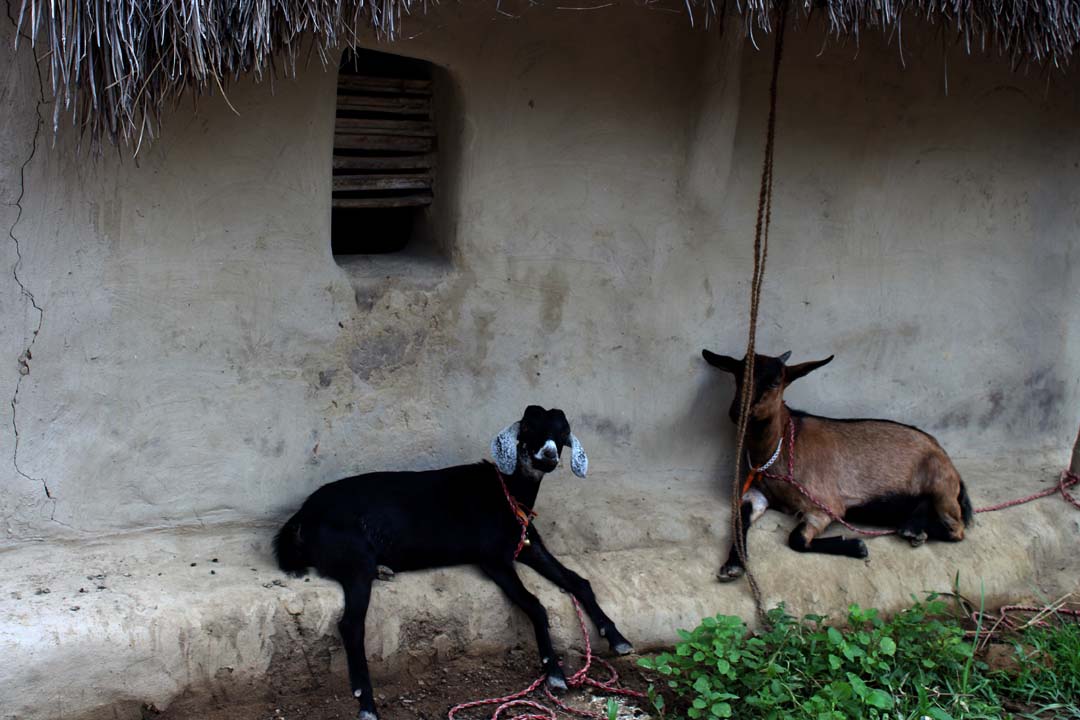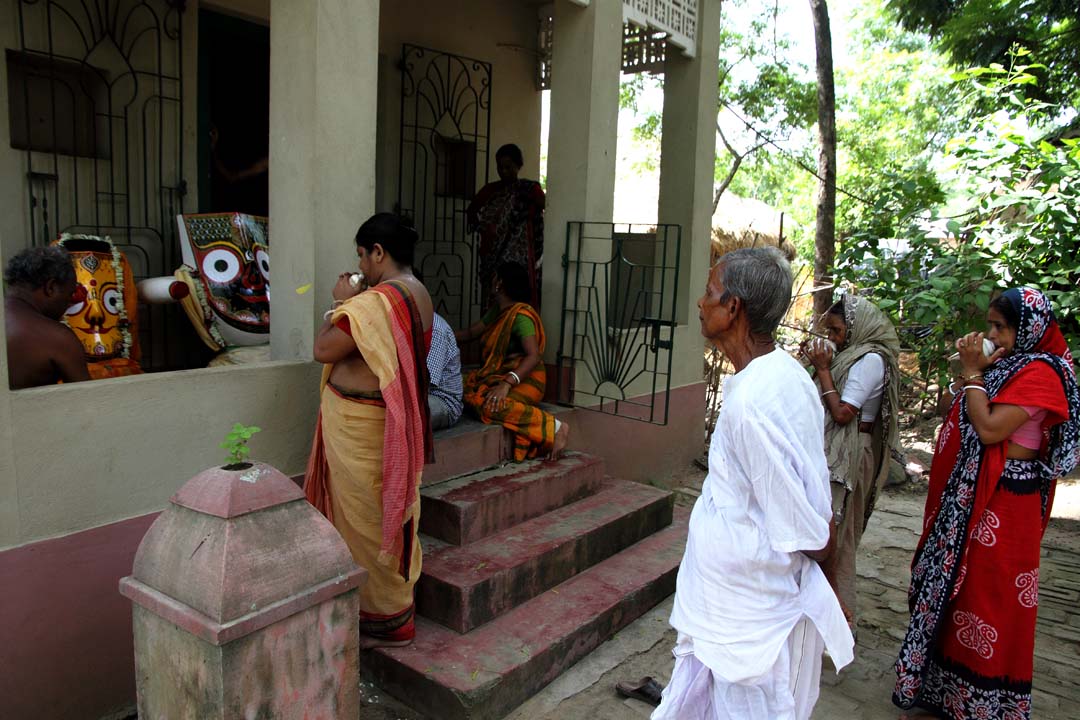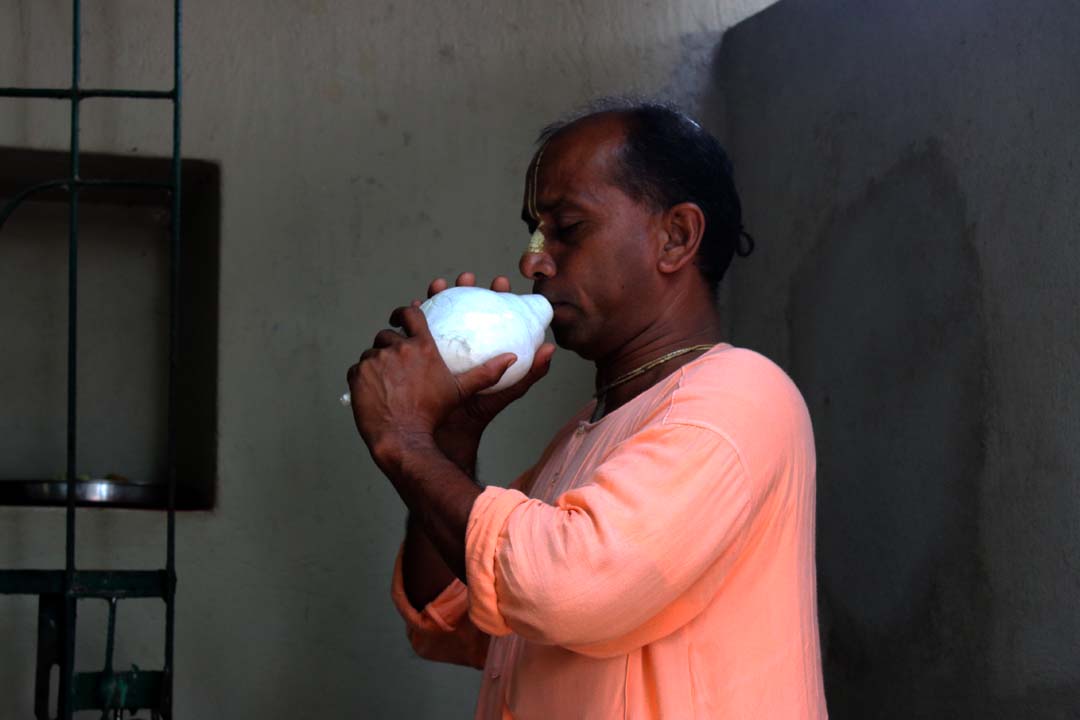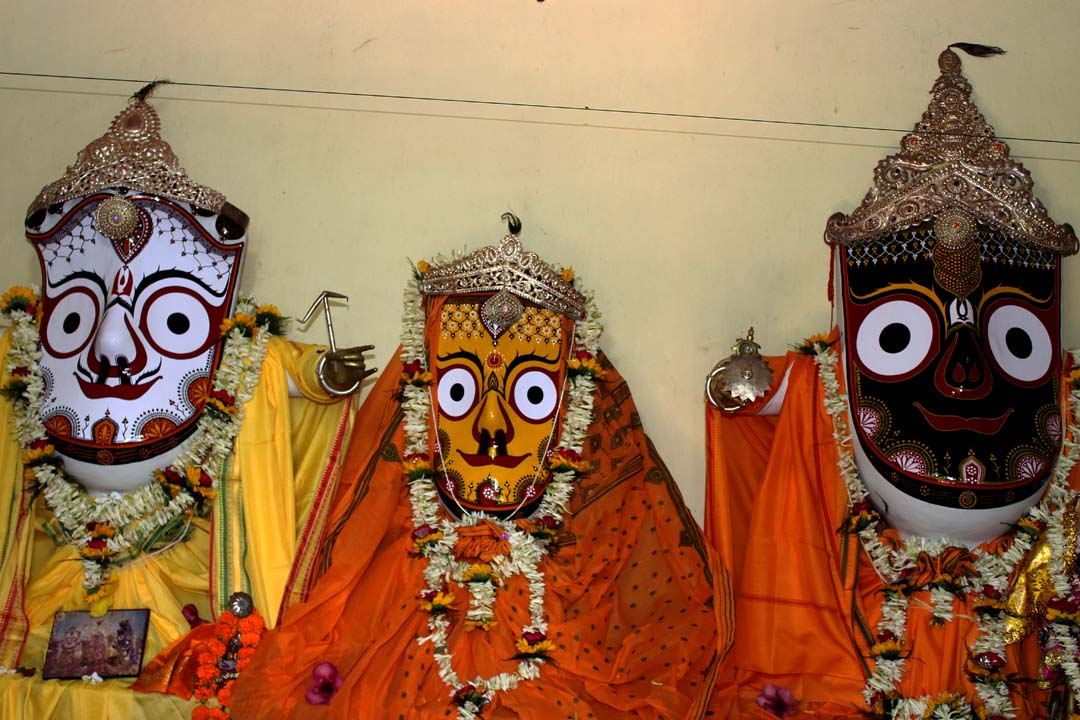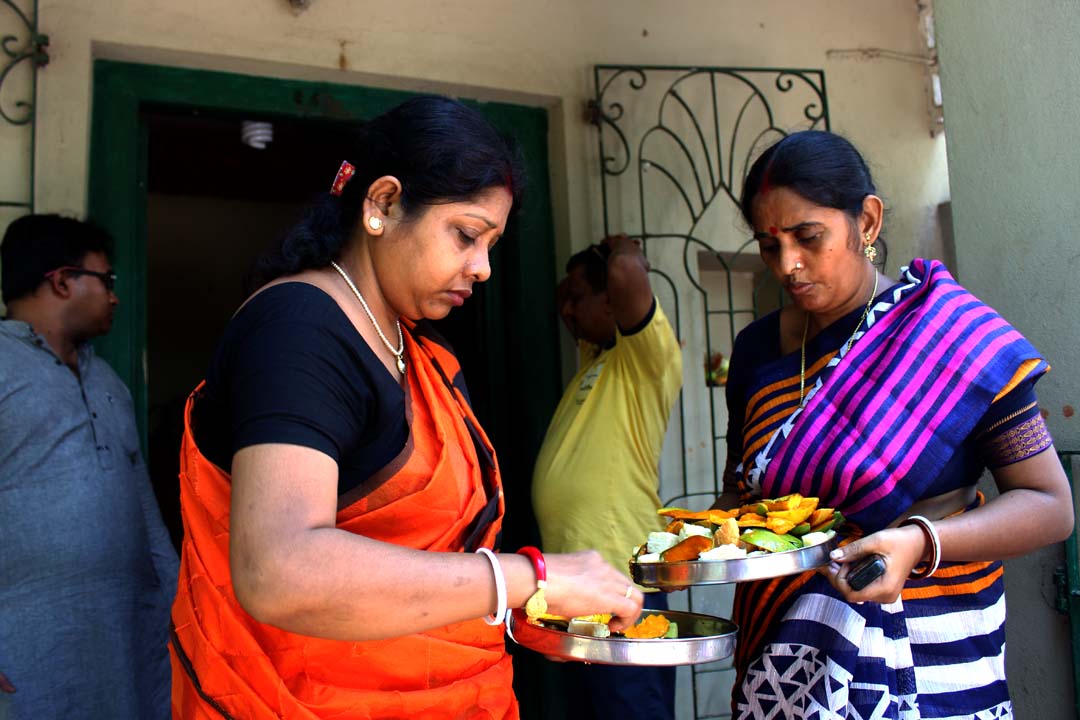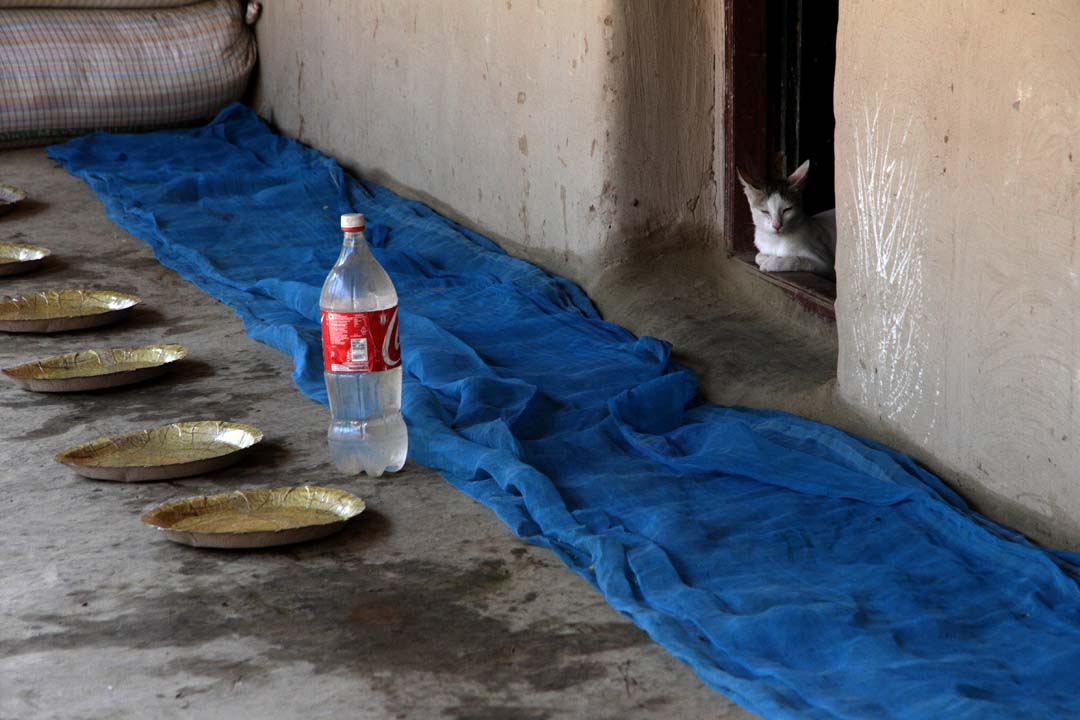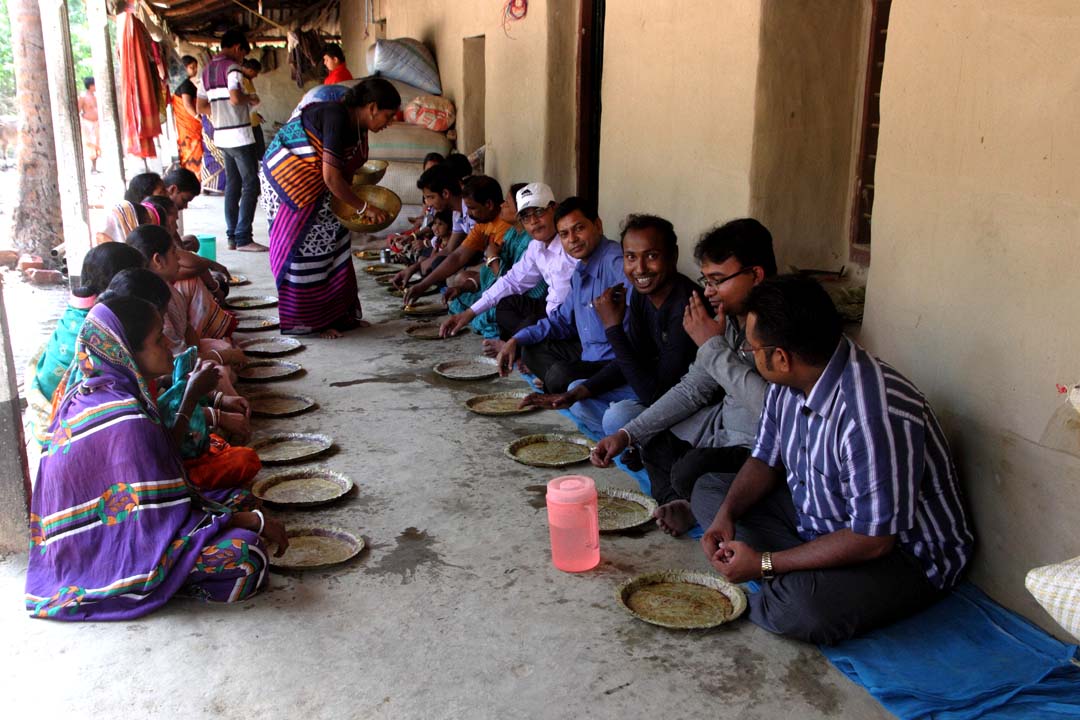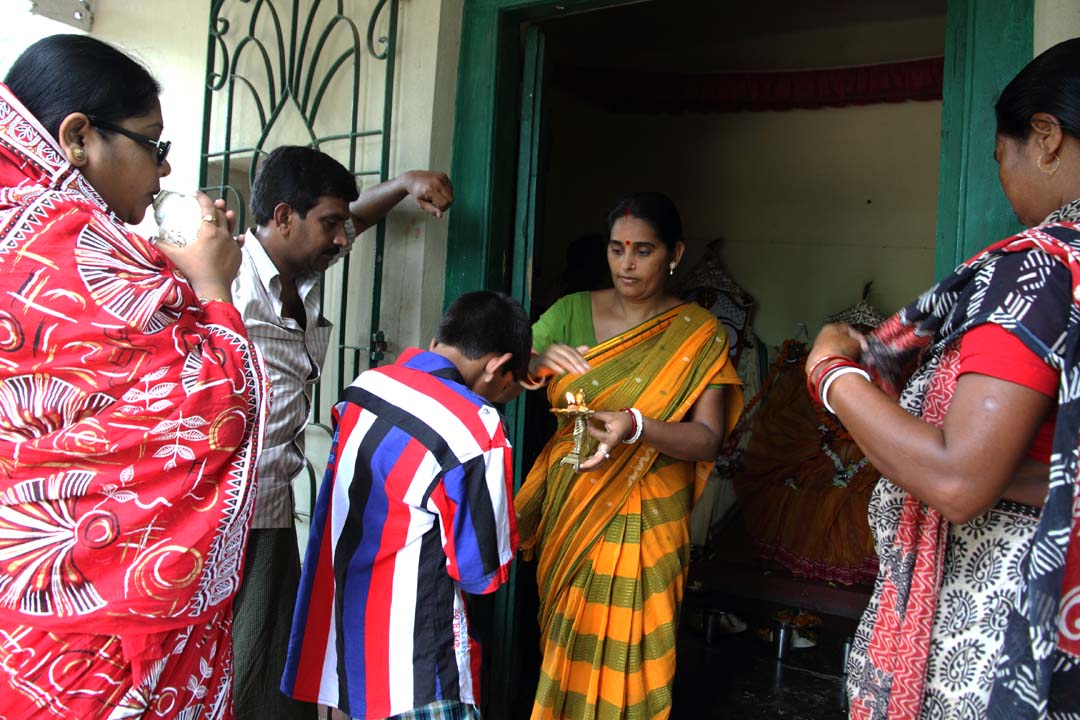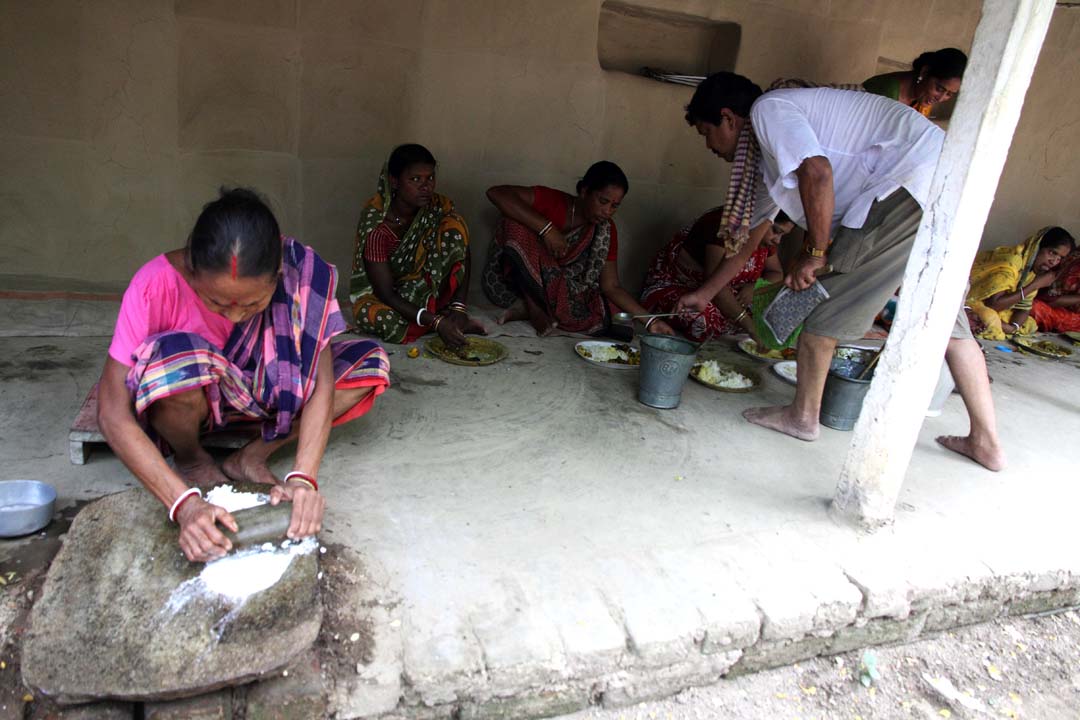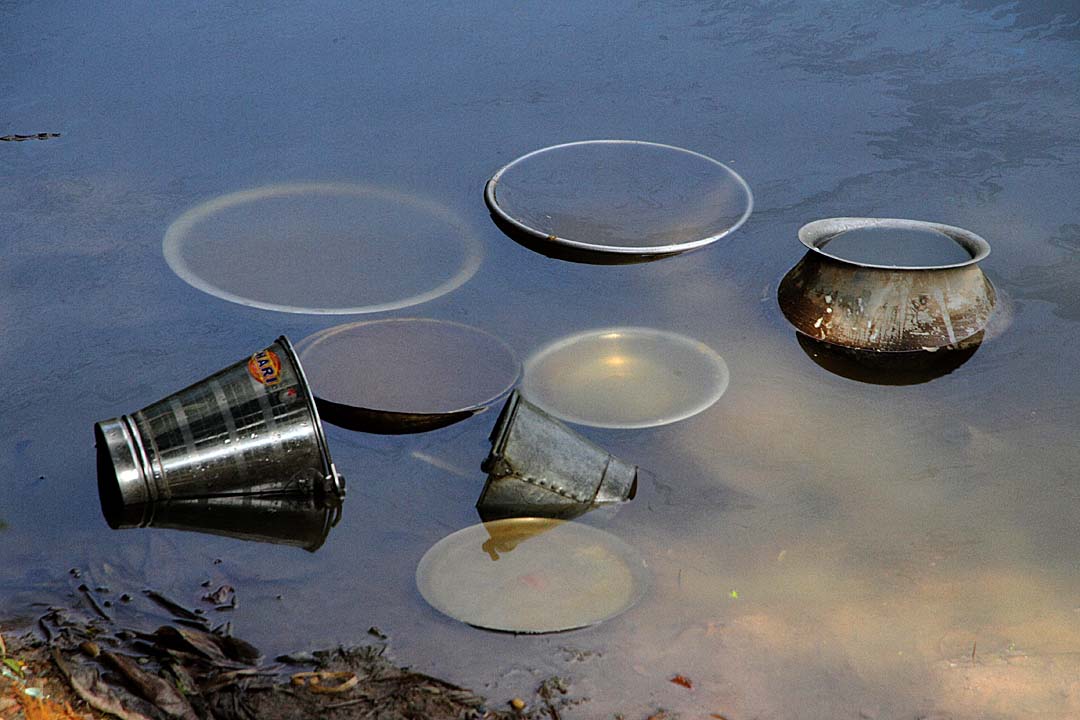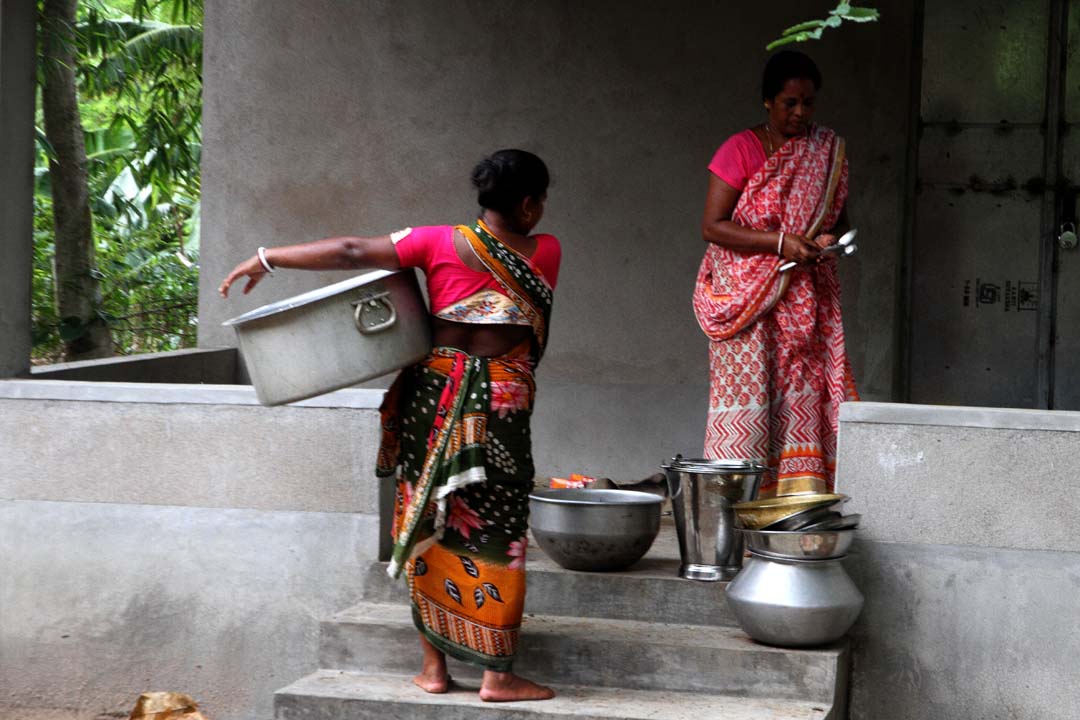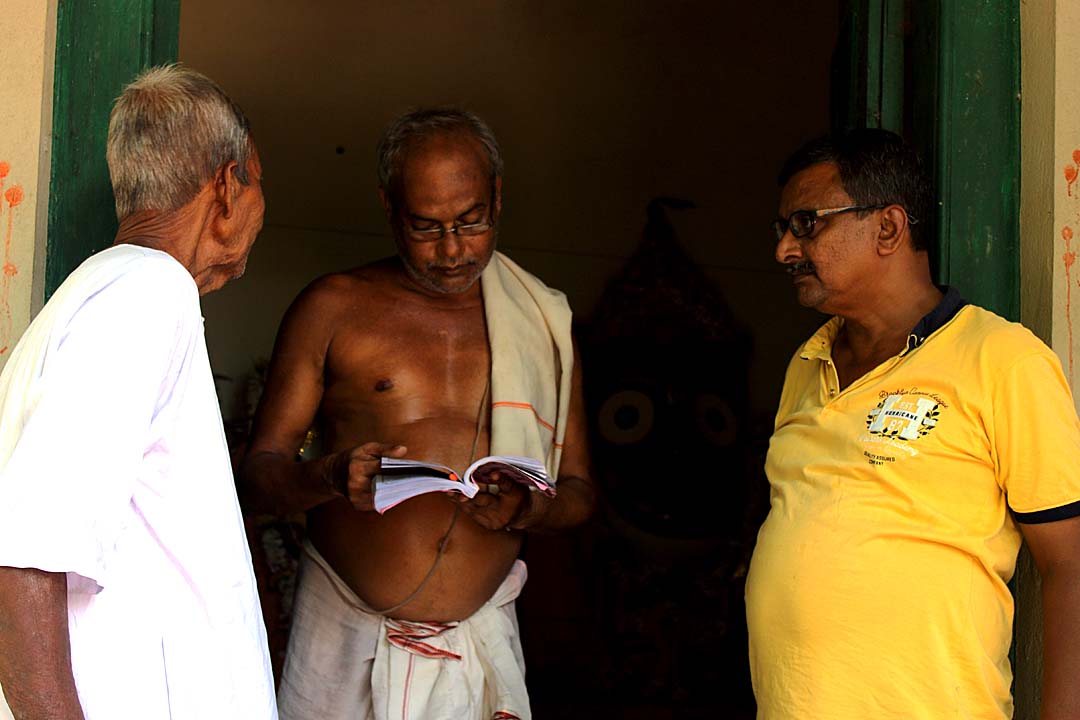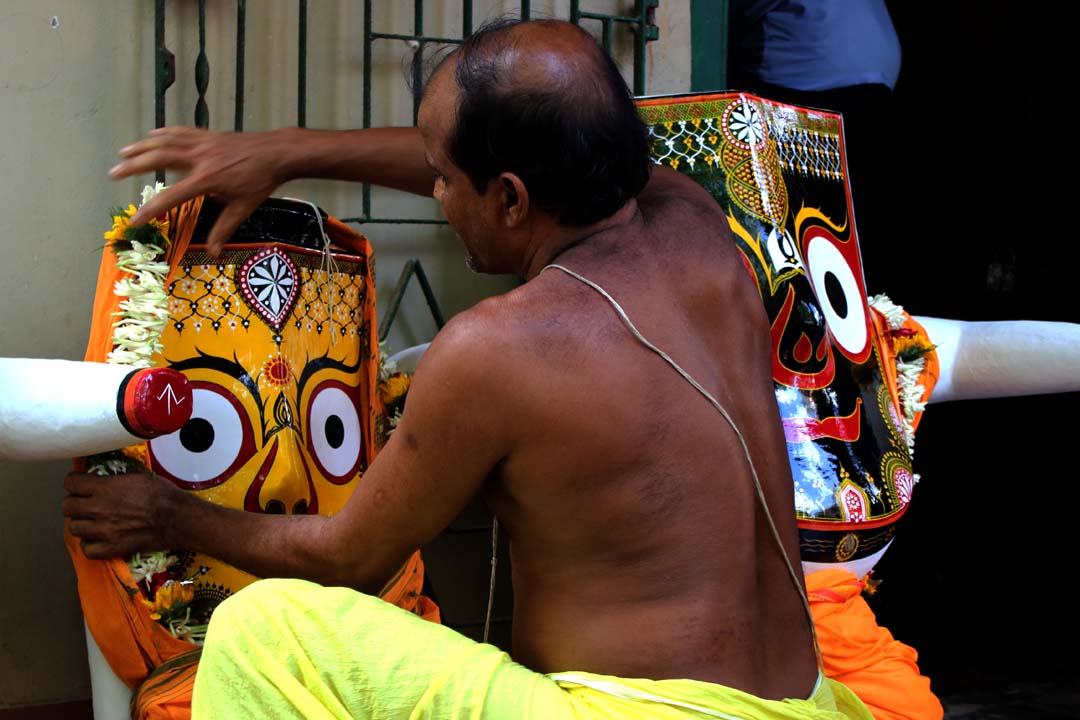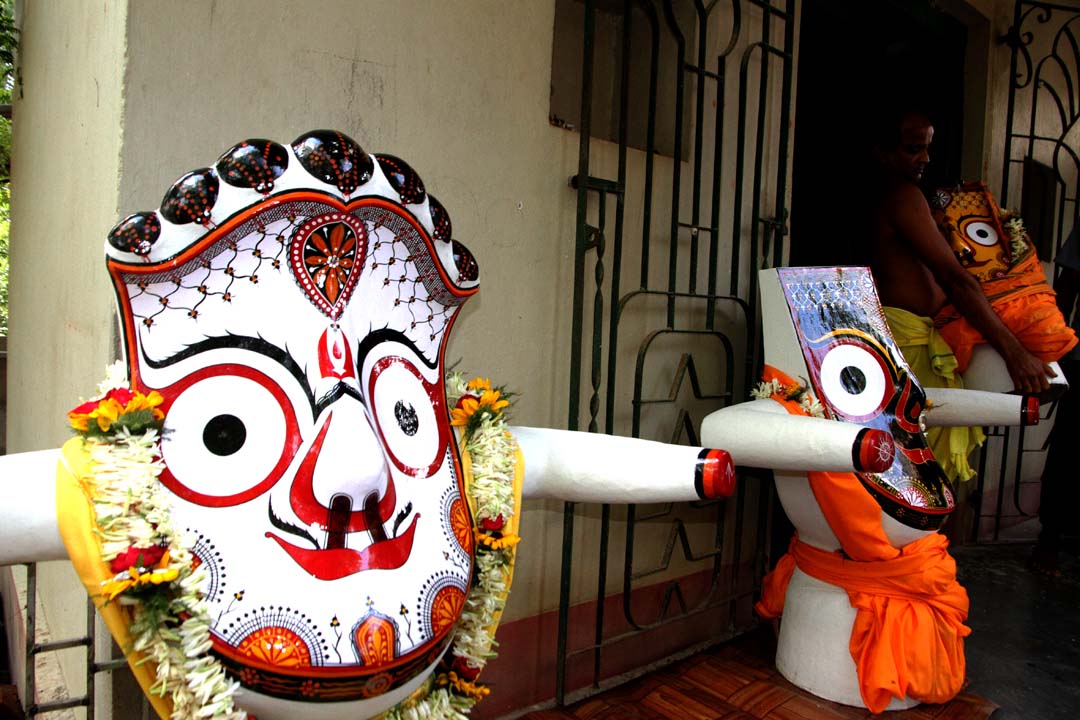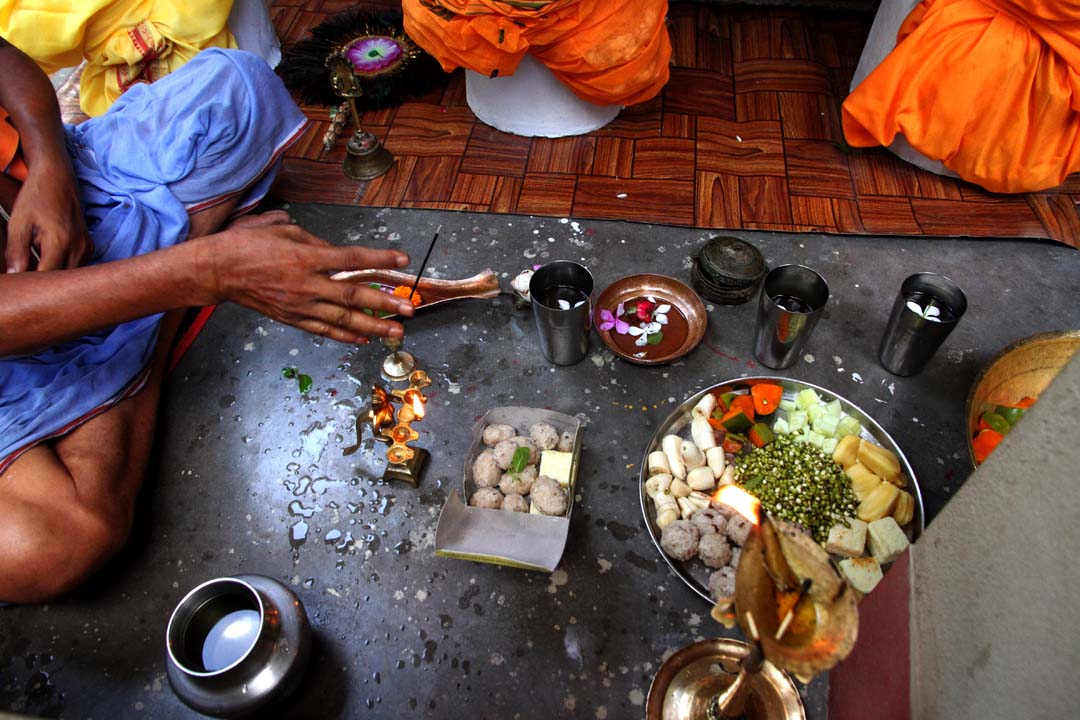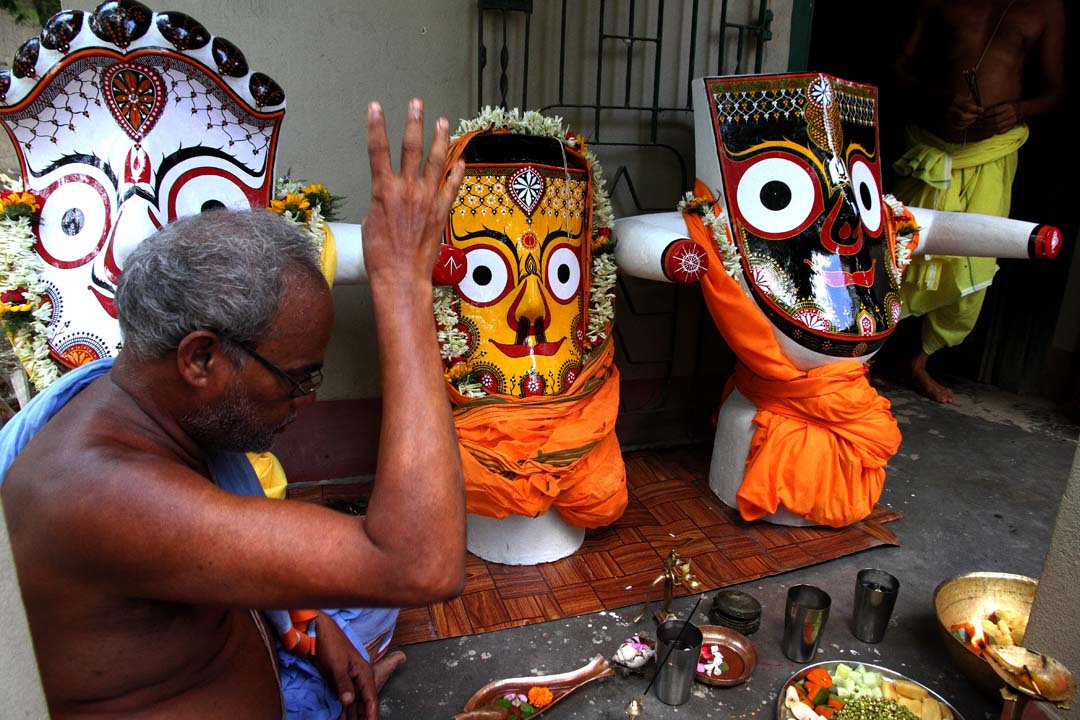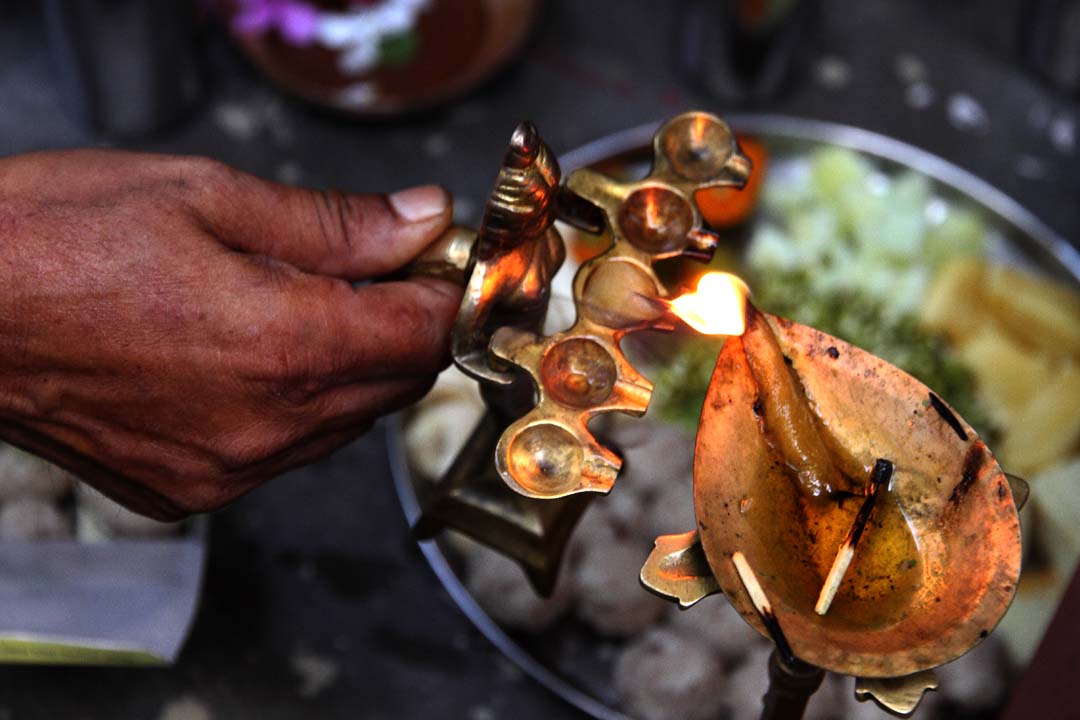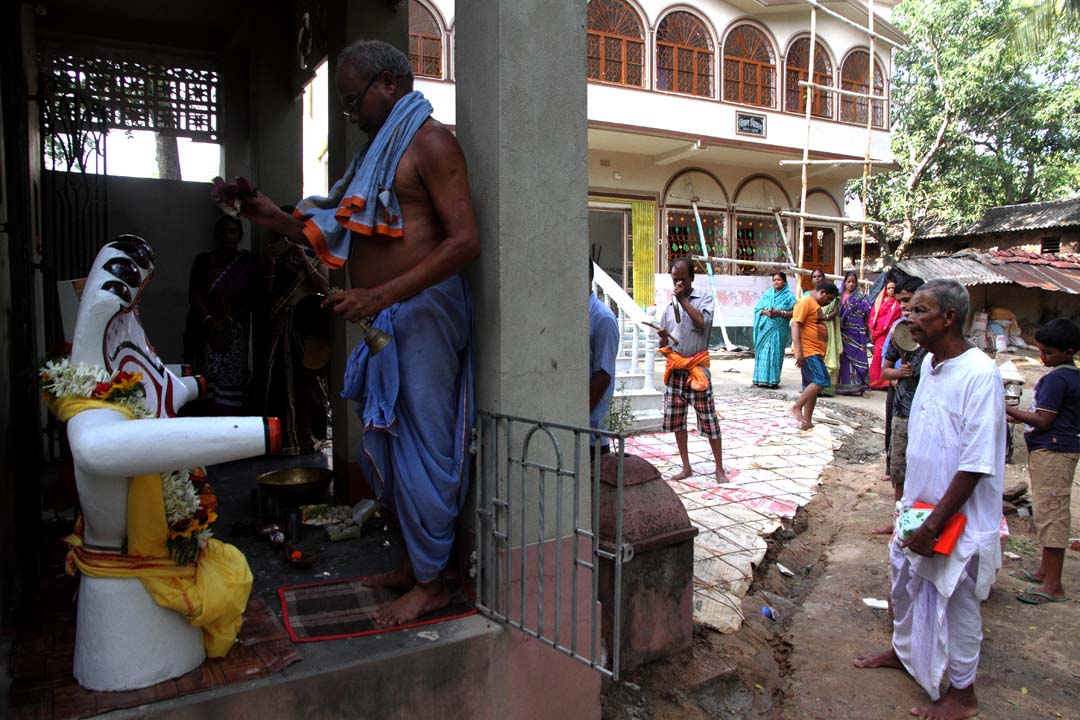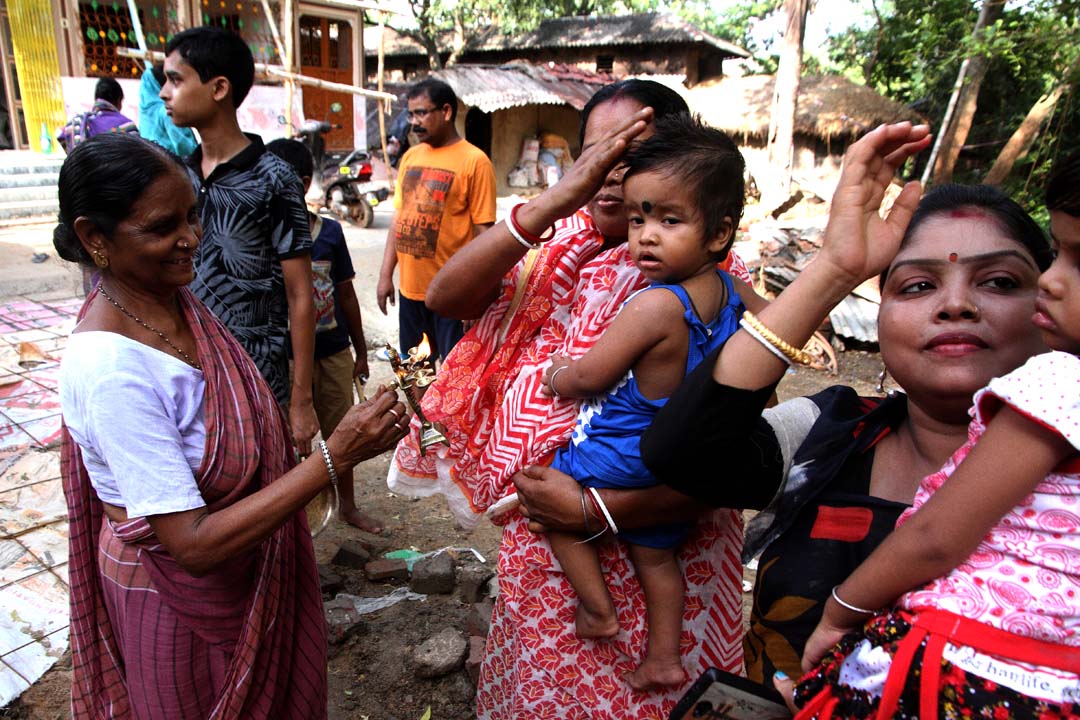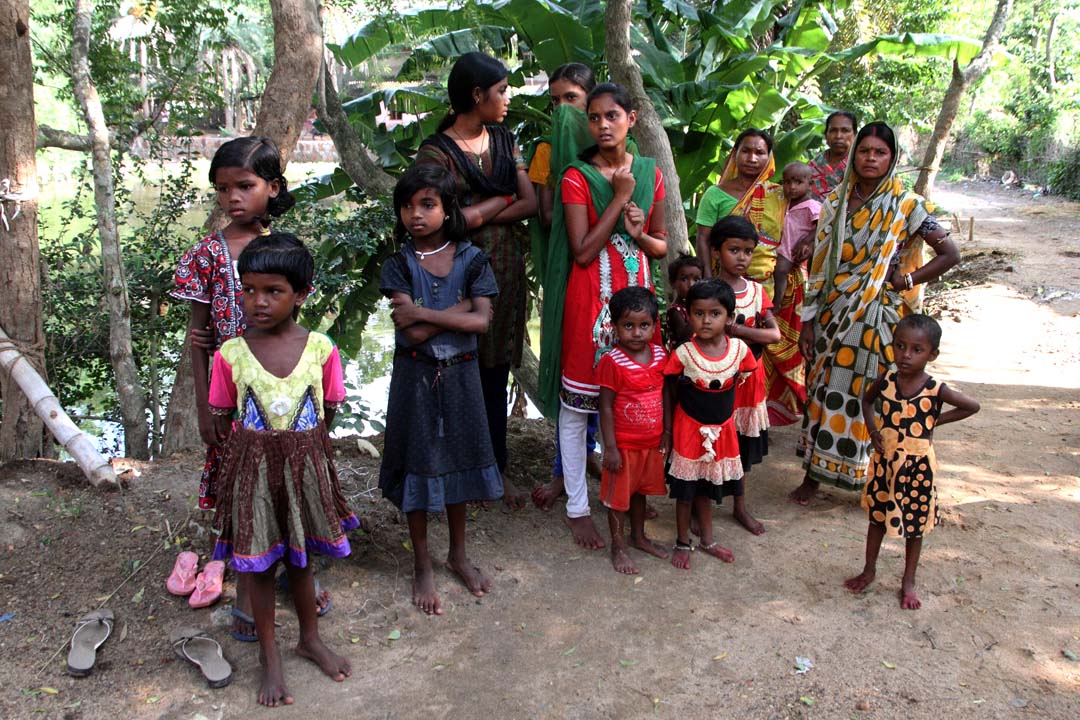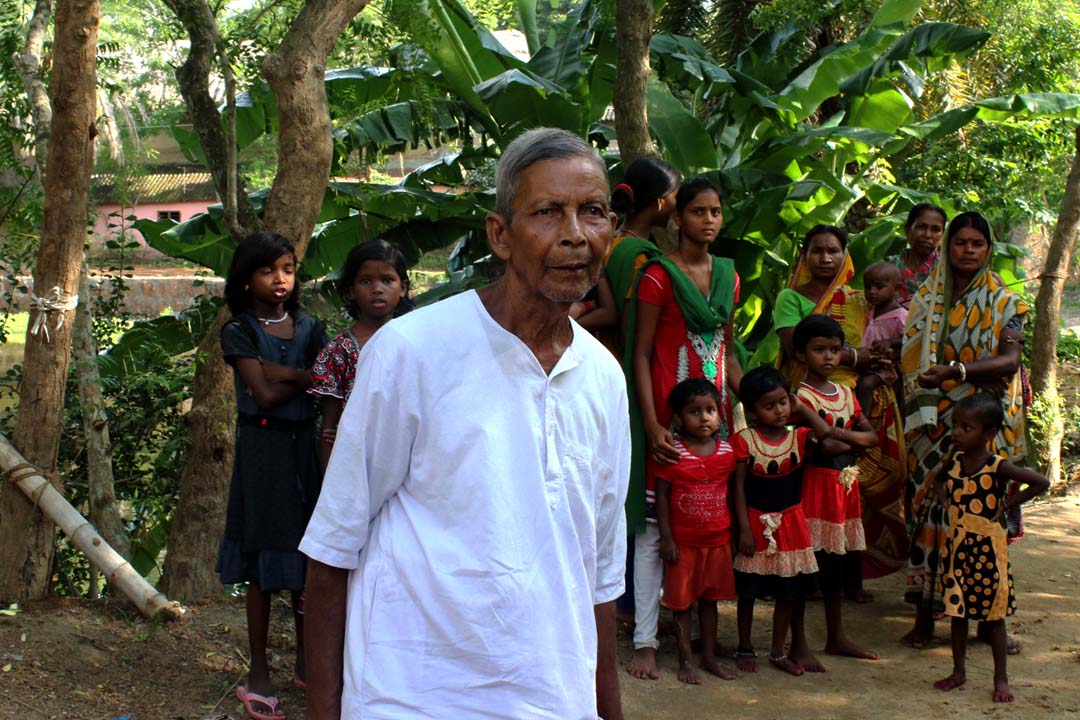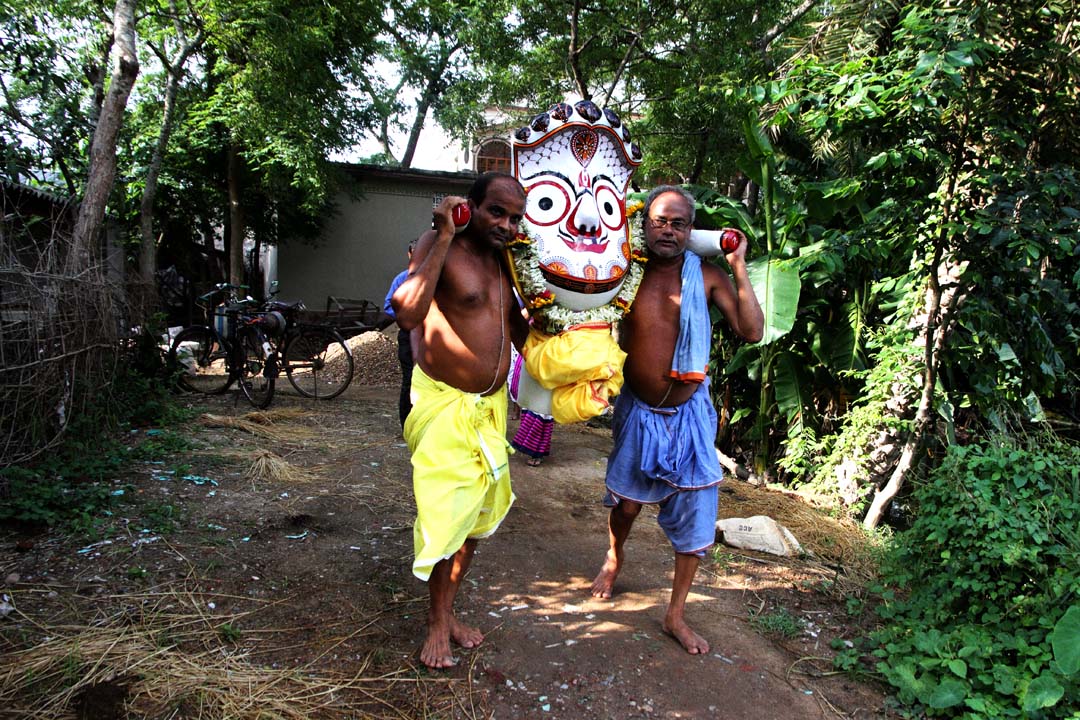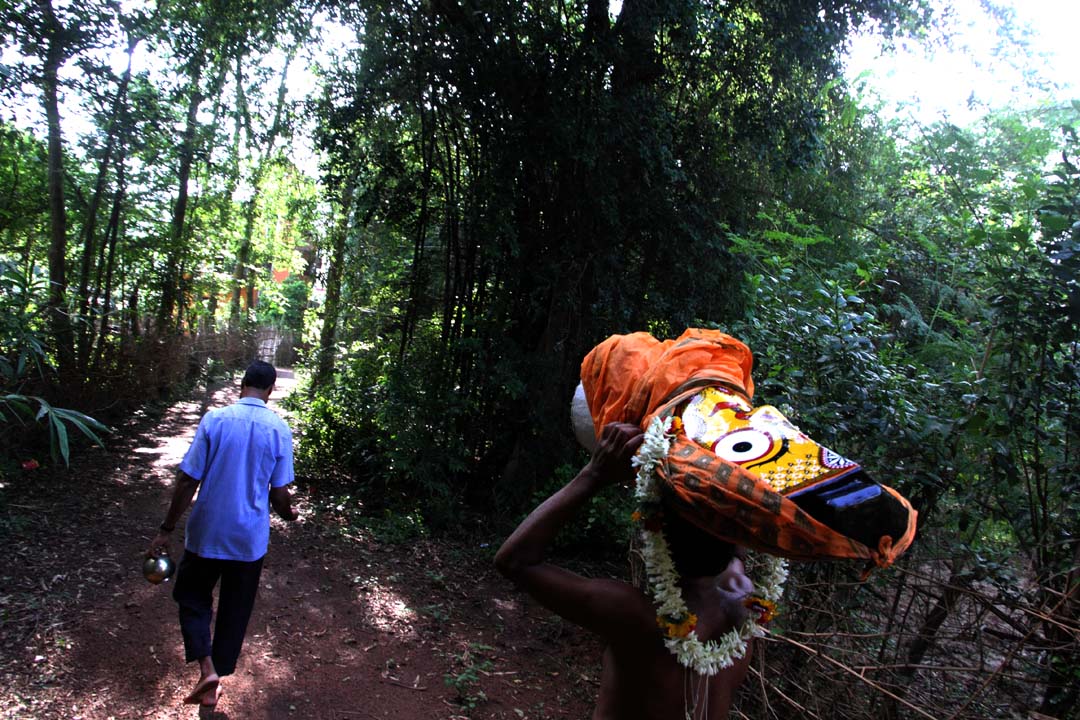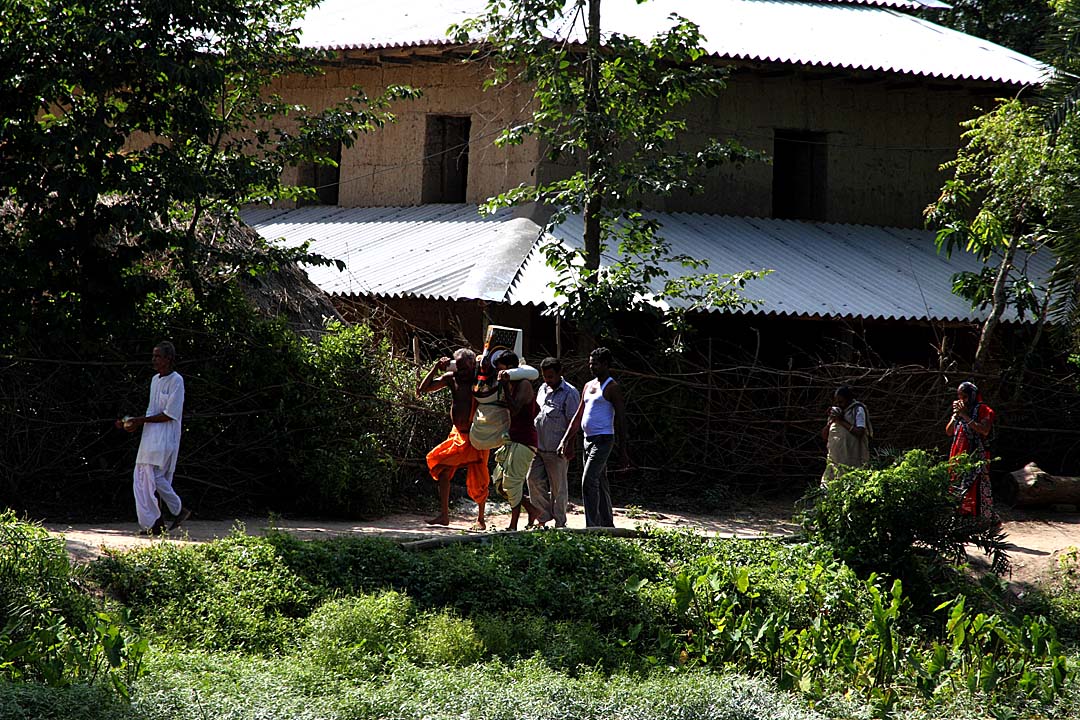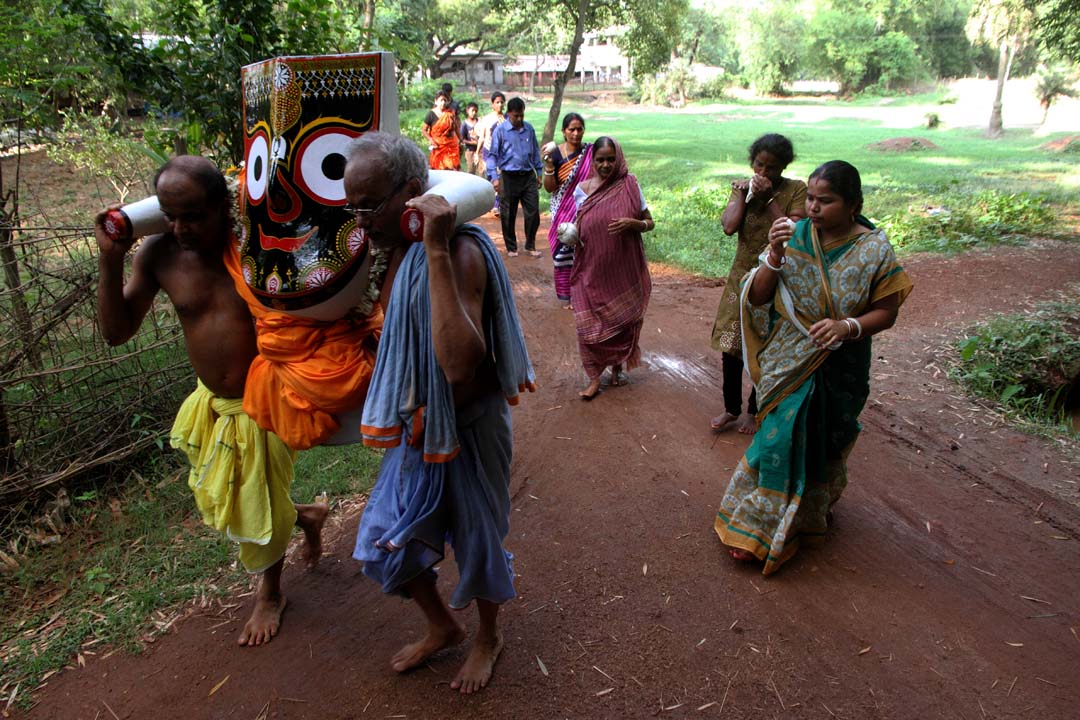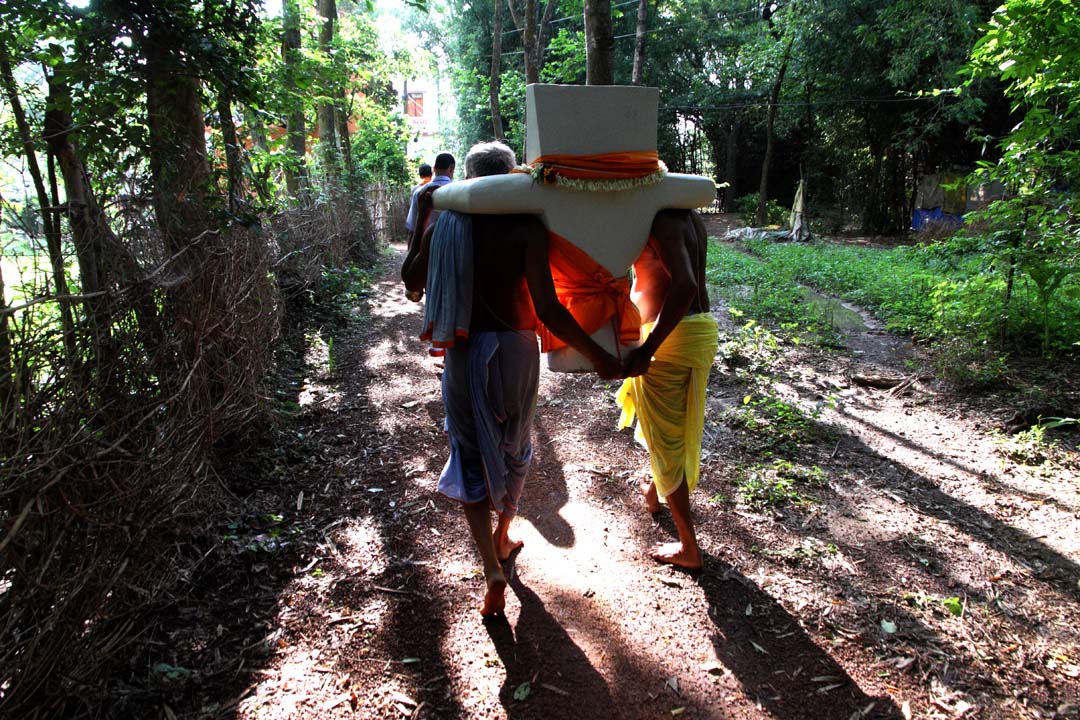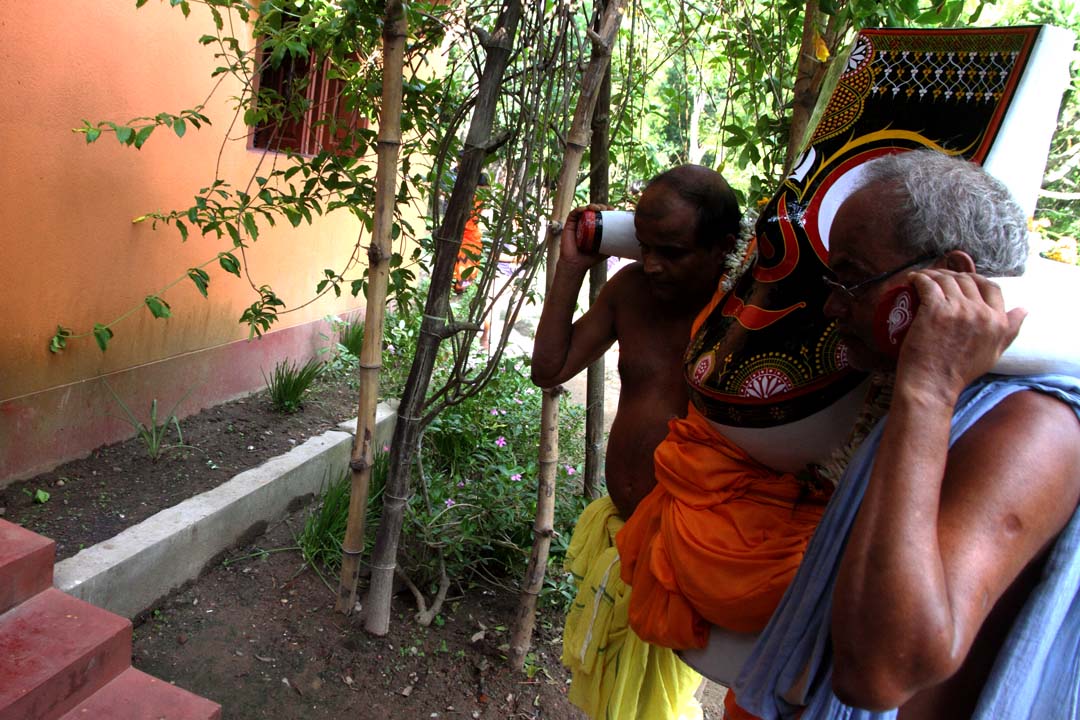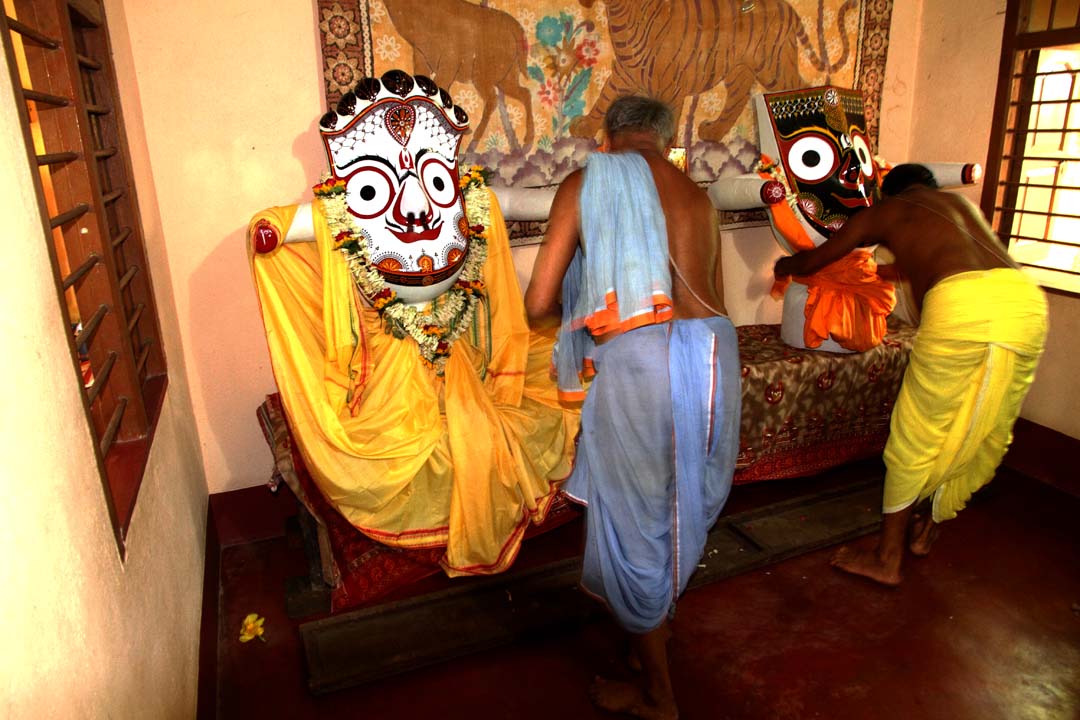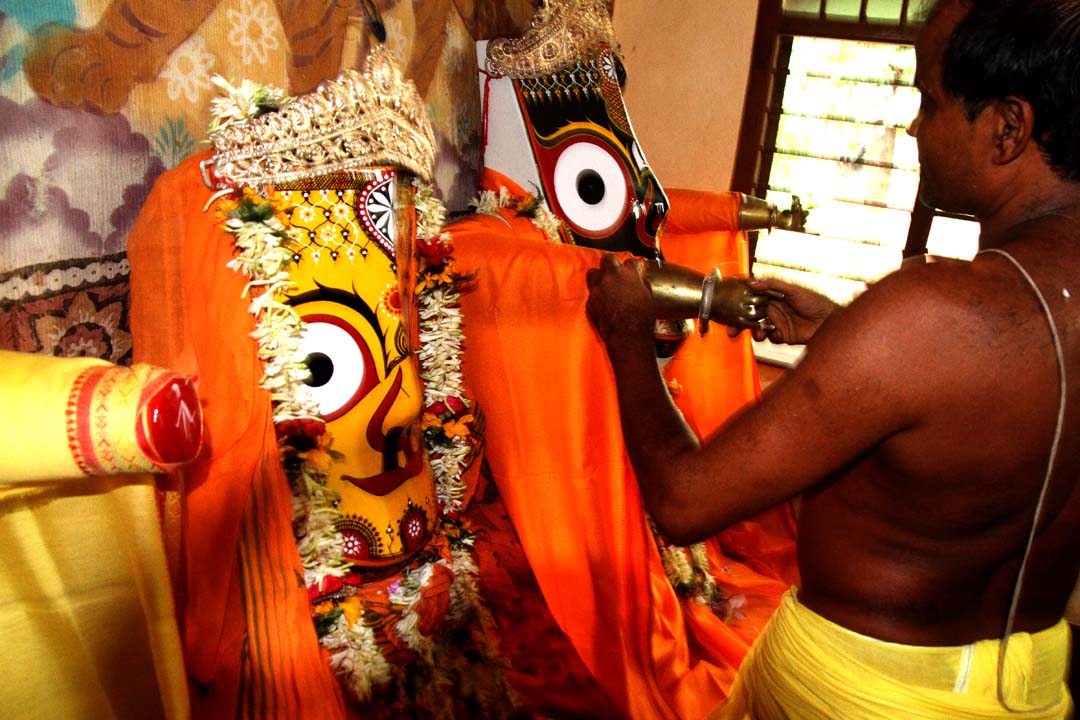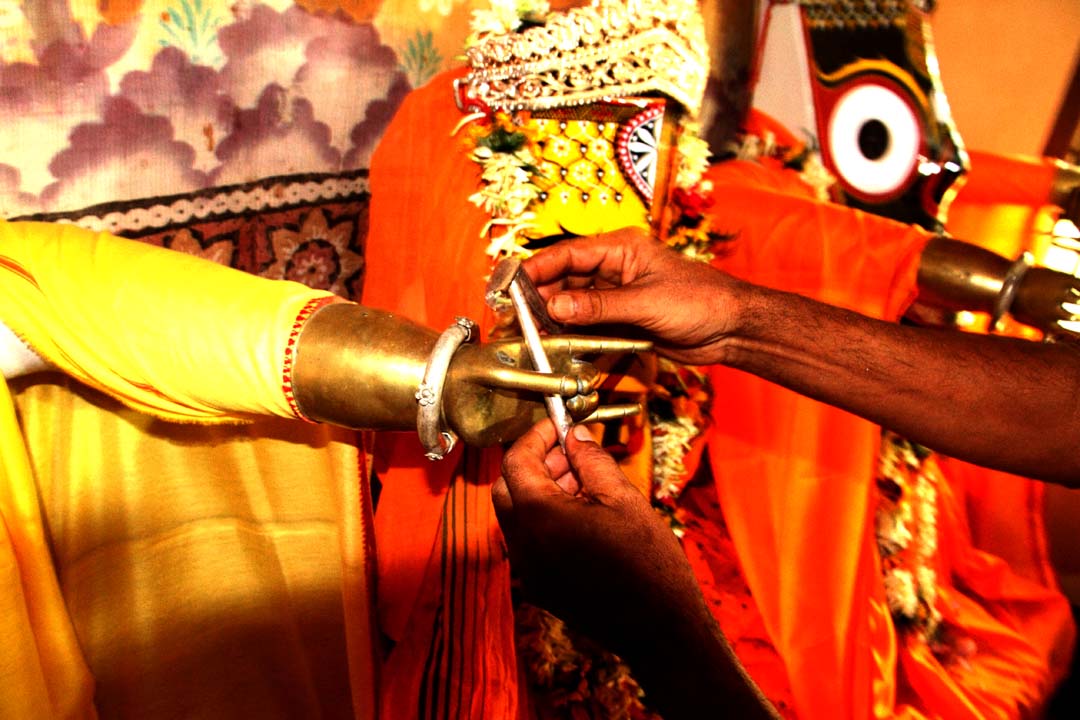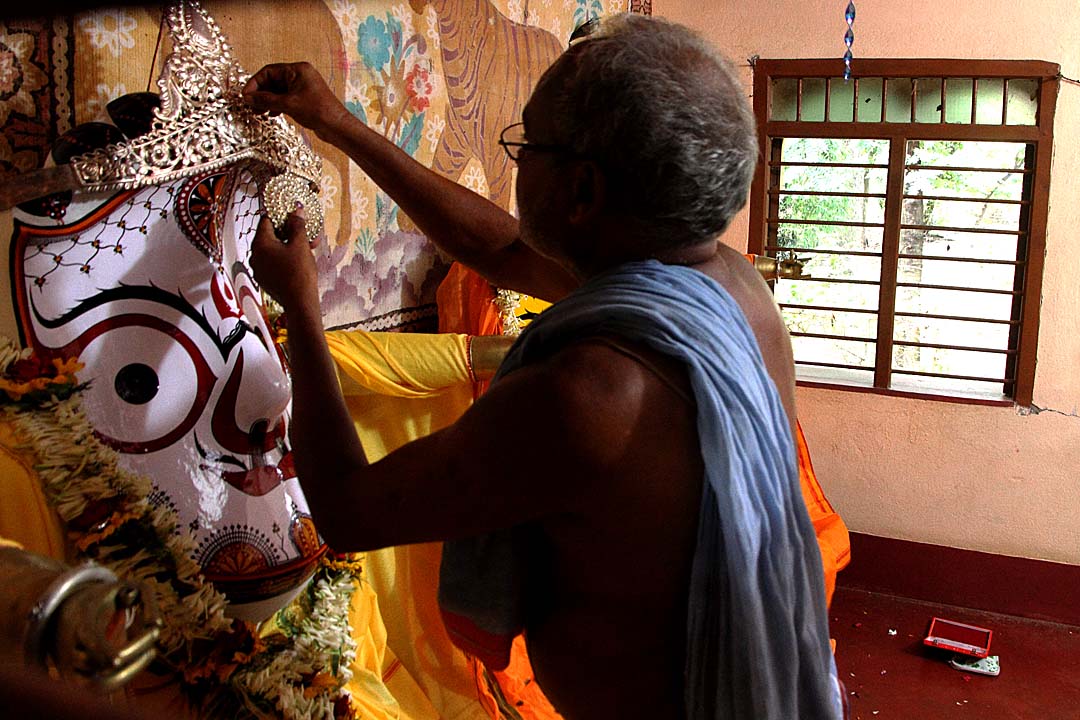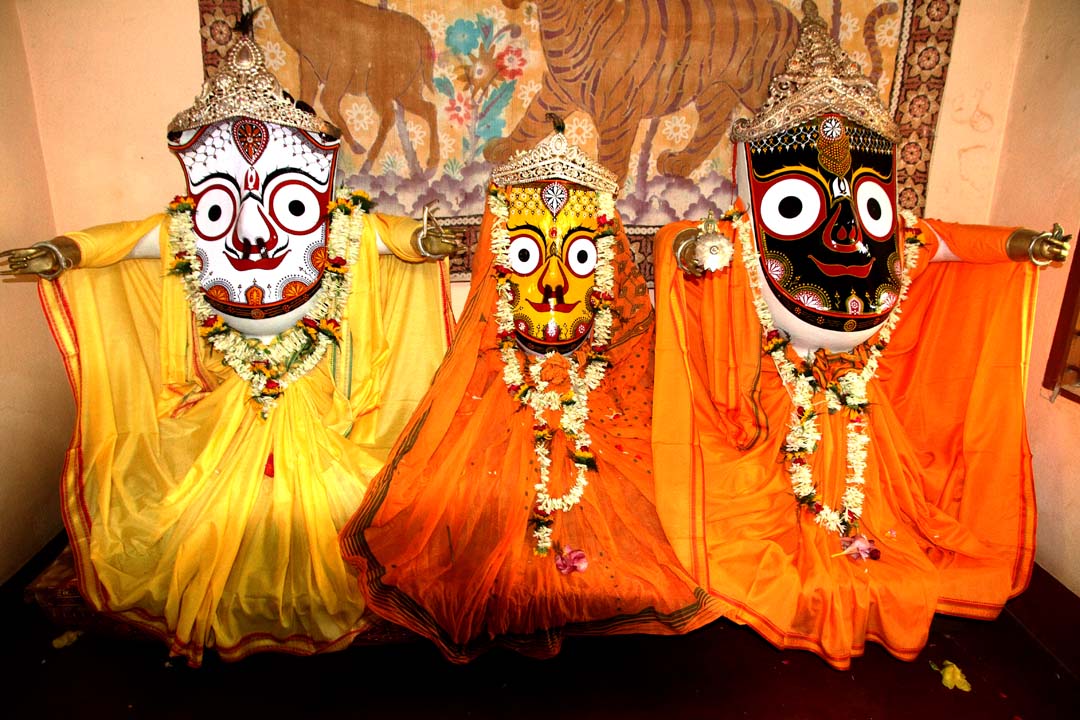 About Nilanjan Ray
NILANJAN RAY (b. 1959) has a handful of exposed stock on "HUMAN INTEREST" and keeps stock of other people's money in a Bank since it is his profession.
Has received wide appreciation Internationally as well as Nationally. Has received Merit Prize from National Geographic, USA & National Award from Photo Division, Govt. of India.
Solo Photography Exhibition on 'VARANASI – AN ETERNAL CITY' organized by OXFORD BOOKSTORE, Kolkata, NATIONAL CENTRE FOR PERFORMING ARTS, (NCPA), Mumbai and INDIA INTERNATIONAL CENTRE (IIC), New Delhi.
Solo Photography Exhibition on "FAITH – A QUAINT EMOTIONS" was organized by INDIA INTERNATIONAL CENTER, NEW DELHI from 29th Novemvber,2016 to 9th December,2016.
Other than above, my photographs are selected for exhibition at British Council, UNICEF, ACADEMY OF FINE ARTS, Calcutta, LALIT KALA ACADEMY, New Delhi etc.
Photographs are also selected for a Book" Framed City" – published at Indian Art Festival, New Delhi.
Photographs are also selected for a Book "INDIA- 5 Senses "by Roli Books.
Photographs & Articles are published regularly in leading daily Newspapers and Magazines.
Received letter of appreciation from Maitre Henri Cartier-Bresson. Paris.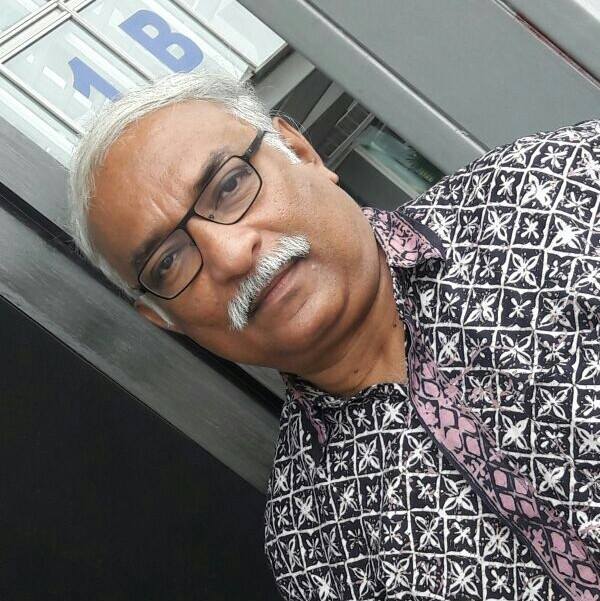 You can find Nilanjan Ray on the Web :
Copyrights:
All the pictures in this post are copyrighted Nilanjan Ray. Their reproduction, even in part, is forbidden without the explicit approval of the rightful owners.