More than 100 years ago, after being denied entry to temples and worship Hindu gods, a man from low caste untouchable Hindu community, named Parashuram began tattooing the Hindu god Ram's name on his whole body (from head to toe) and face as an act of devotion and defiance. Thus started a new sect, the Ramnami Samaj with a new set of religious and social ideology. According to some Ramnamis, the imprint of Ramnam on their bodies does not refer to Lord Ram, from the Hindu epic Ramayana, but to a Nirgun (Unmanifest) god.
The Ramnamis never use the word Ram but a double repetition of Ram (Ram Ram) to mark the difference. Through this, they wanted to demonstrate that God is omnipresent and accessible to everyone.
The community primarily resides in the villages along the banks of the river Mahanadi. They are mainly associated with agriculture.
The sect's adherence to simple practices have not changed over years. The name Ram is present in every aspect of a Ramnami's life. From their houses to their clothes to their own bodies, everything bears the imprint of Ramnam. Everyday they chant Ram Bhajans from Tulsidas's Ramcharitmanas, use ghungroos (anklet bells) as the only musical instrument during the recital of the Ramcharitmanas. They wear a shawl with the word "Ram" printed on it and a headgear made of peacock feathers. They do not drink or smoke.
There is no discrimination based on gender and both men and women can get themselves tattooed. There is no ideal age for tattooing. Many Ramnamis get tattooed soon after birth. Some are tattooed during their marriage. In addition, not everyone gets tattoos all over their body. Some may only get Raamnaam ink on their foreheads while others prefer to cover their entire body including the scalp and eyelids.Those who are tattooed all over their bodies, called nakhshikh Raamnaami, are now mostly old generation. Those who have tattoos only on the forehead are called shiromani.
The movement that was initially started in opposition to caste based discrimination and hierarchical social order, is witnessing a shift. With the spread of education and the younger generation no longer wish to inscribe their bodies of being denied a job.
#1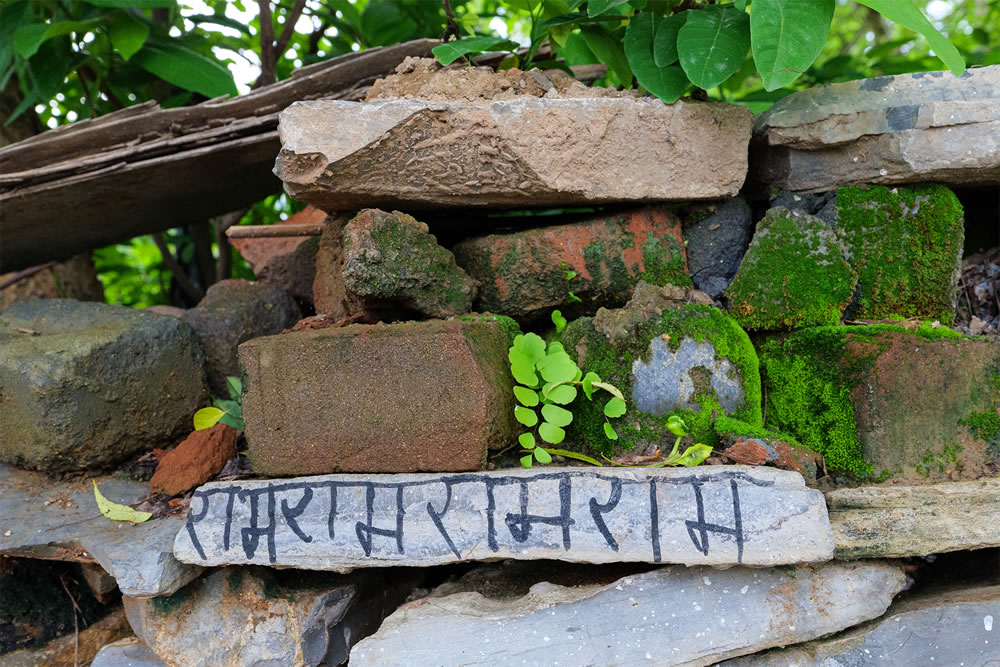 #2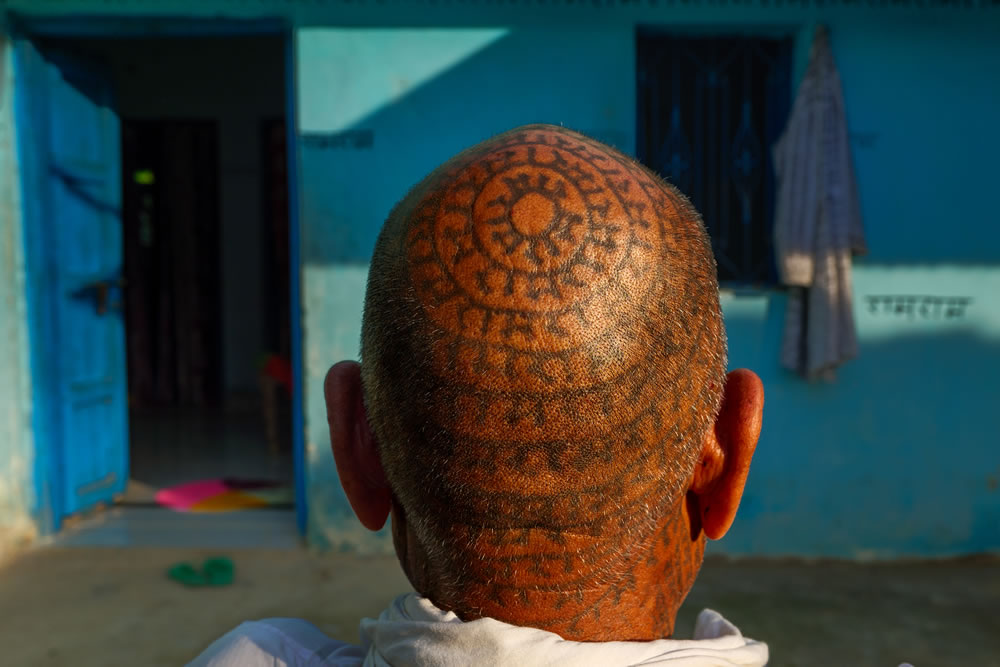 #3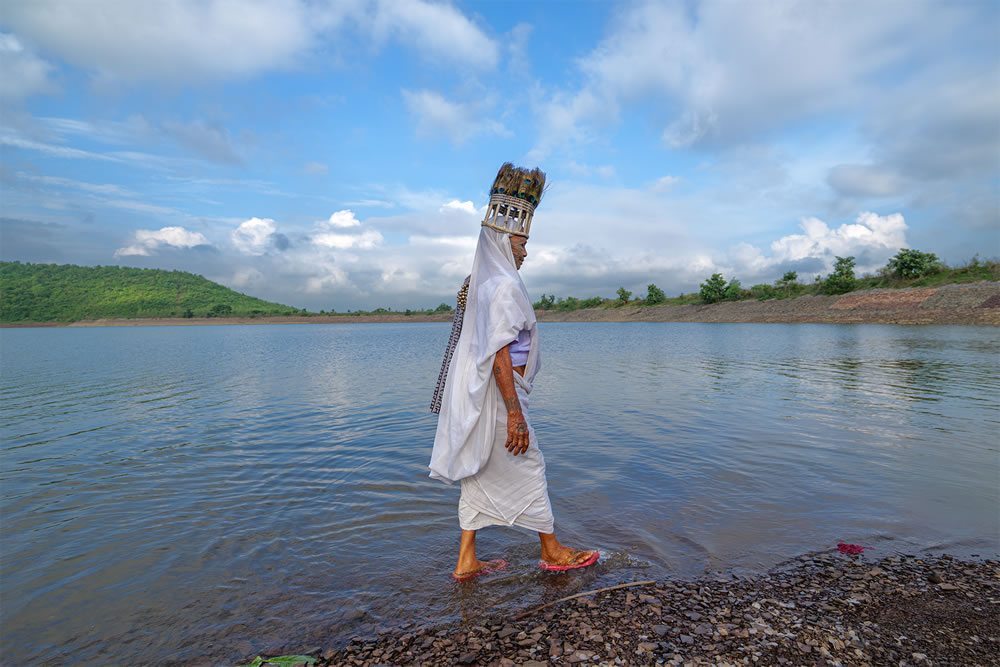 #4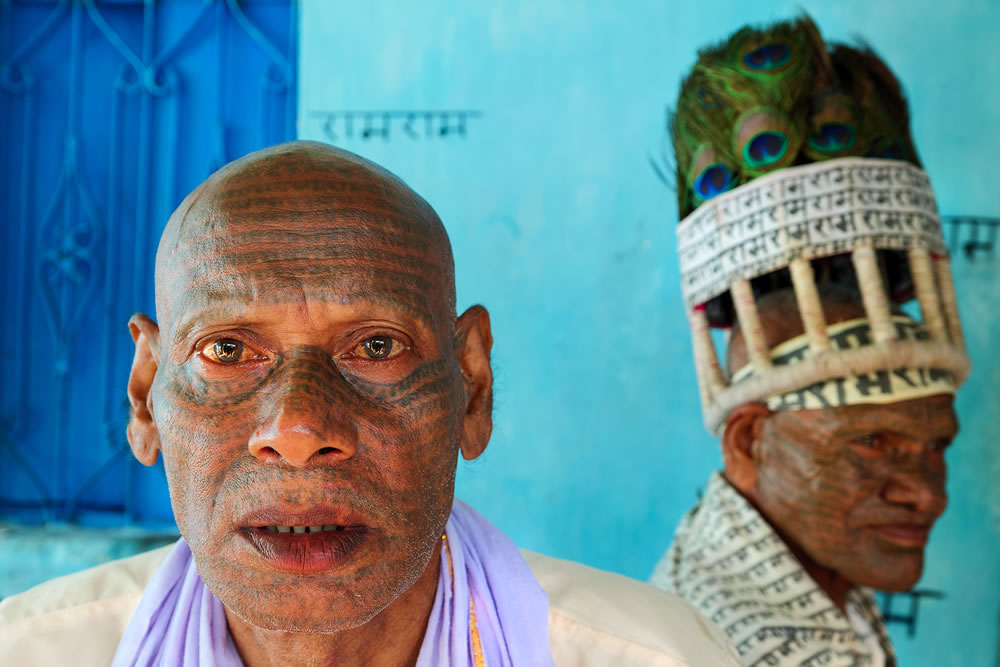 #5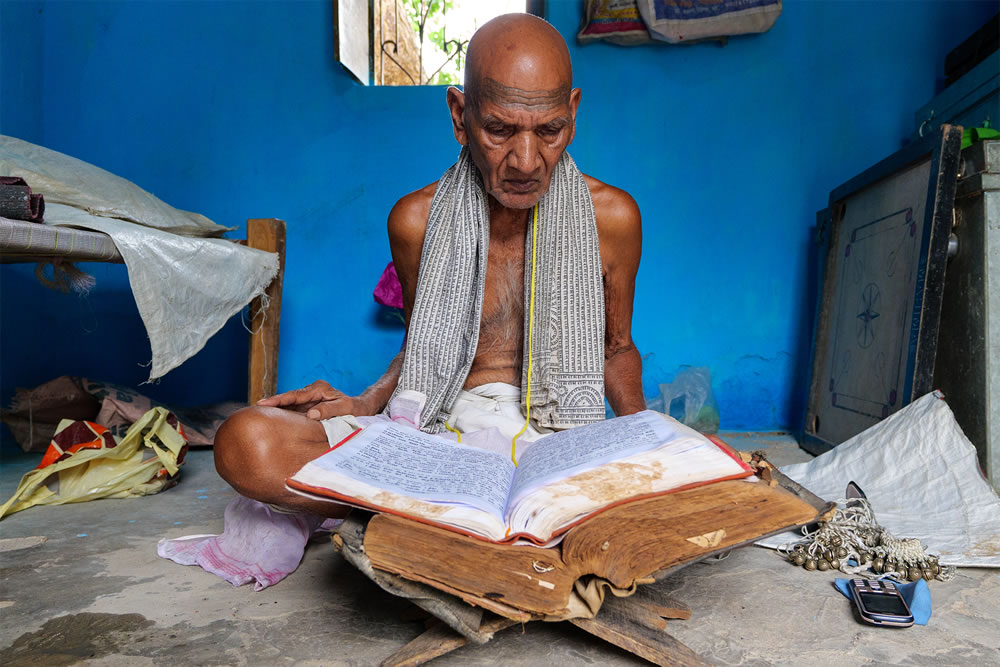 #6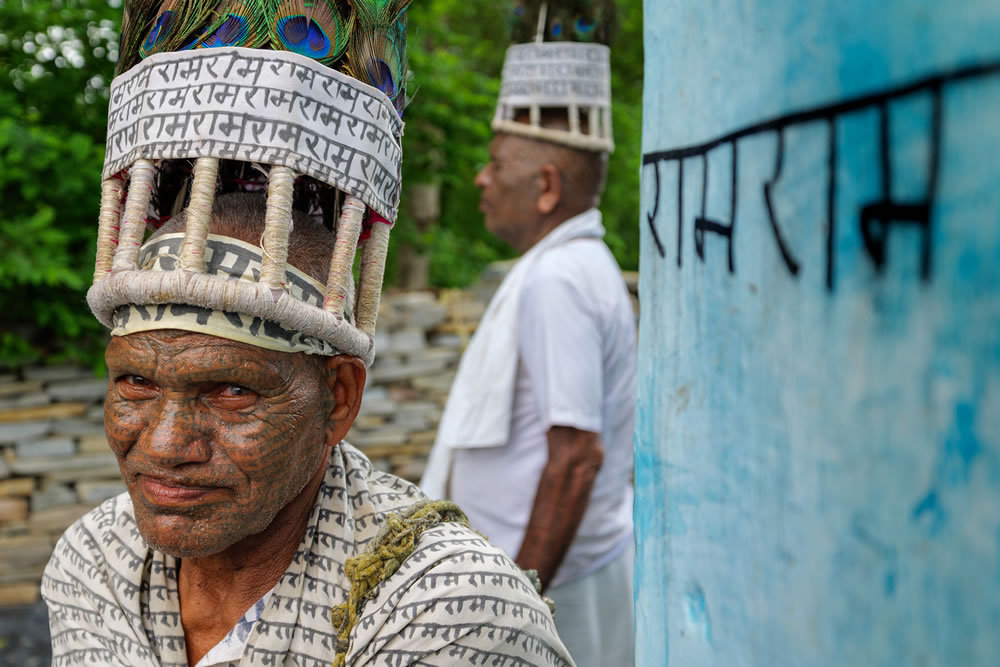 #7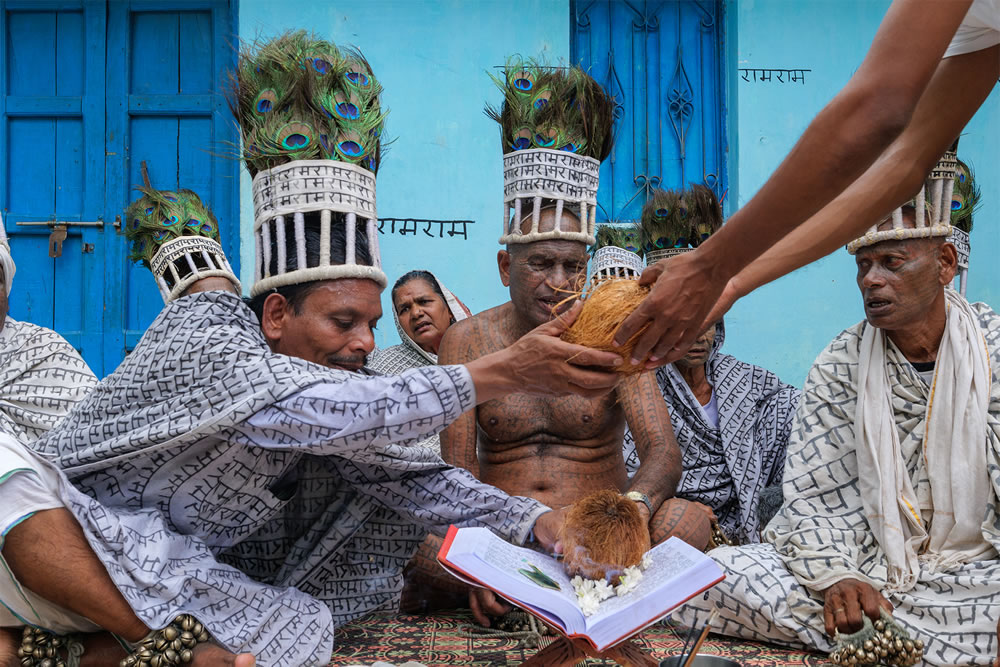 #8
#9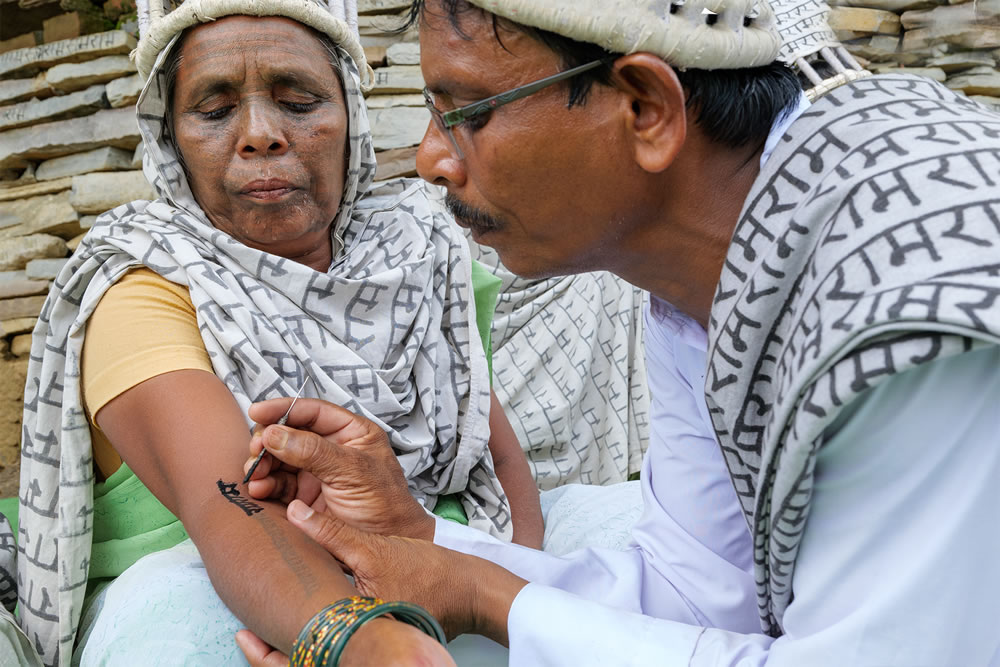 #10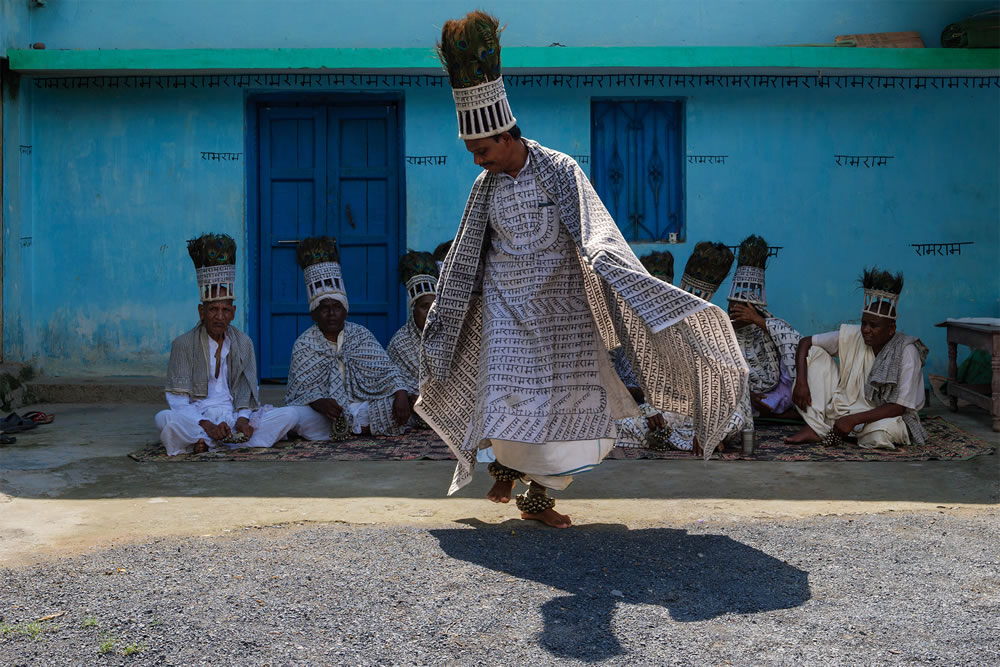 #11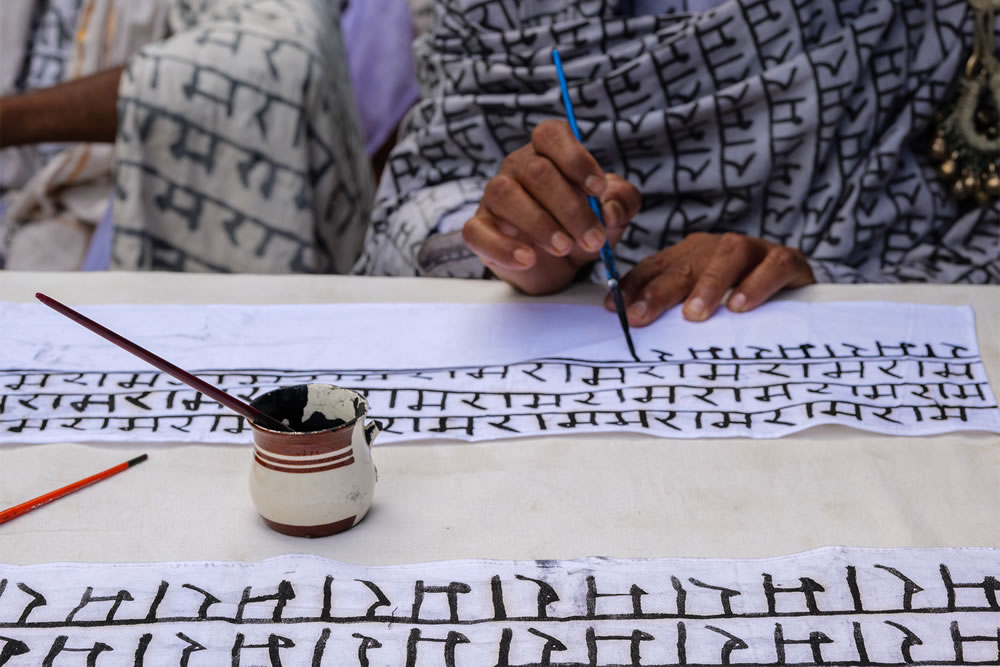 #12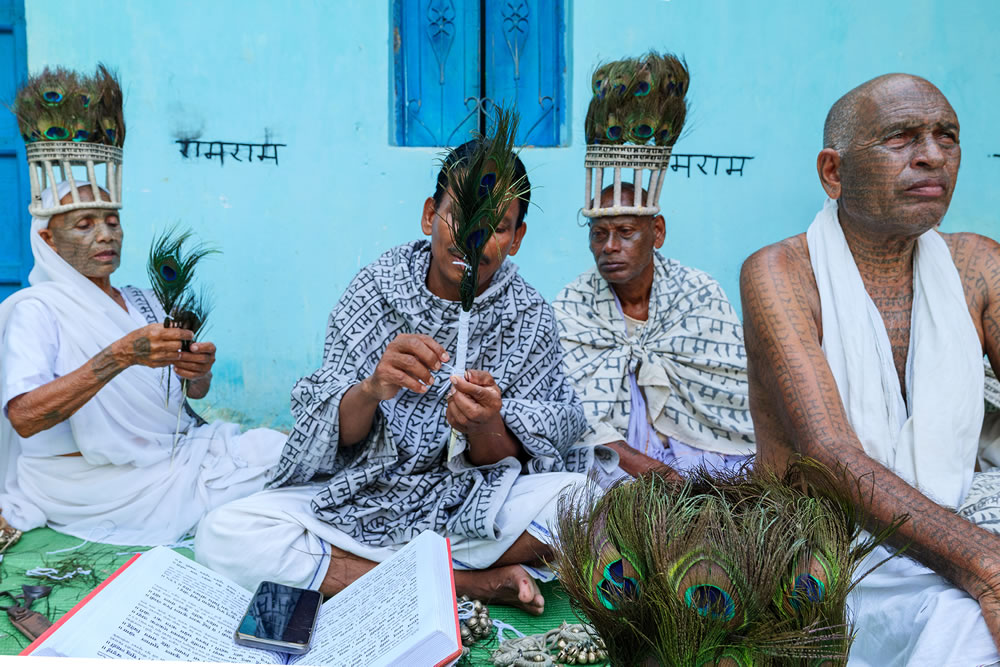 #13
#14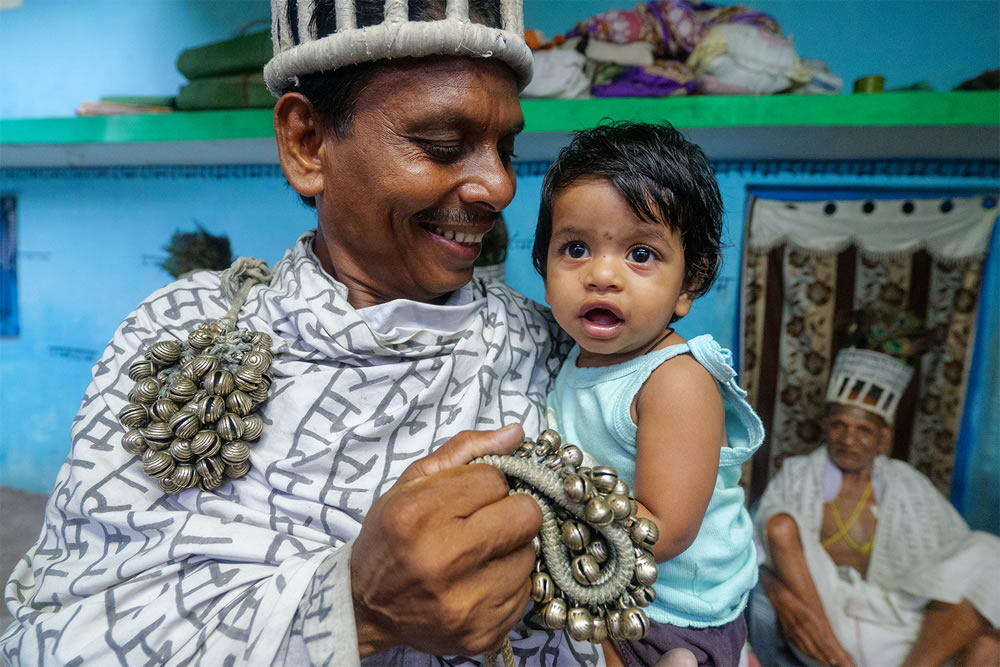 #15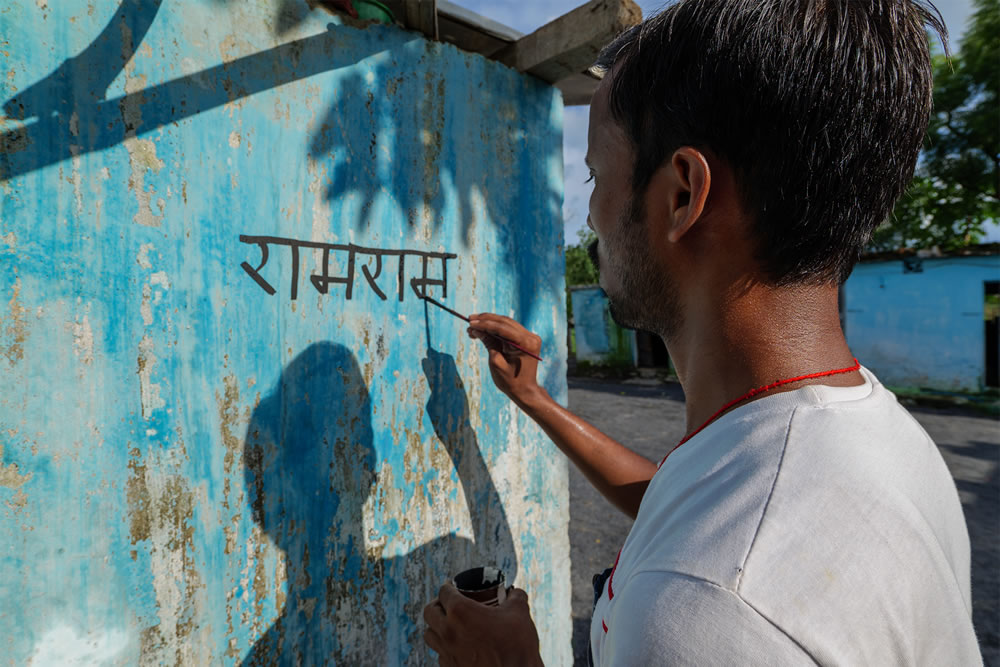 #16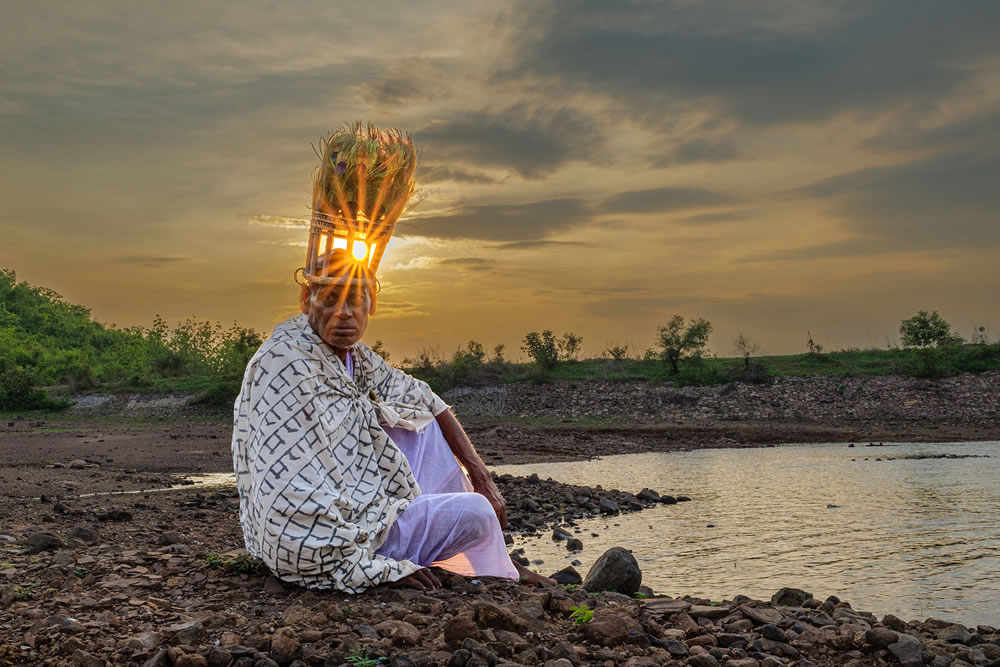 ---
About Anuradha Chatterjee
Anuradha Chatterjee is a Jadavpur University alumna and an IT professional who likes to tell stories herself through photographs.
After developing a technical interest in photography a few years ago, Anuradha found that this visual medium can also tell stories eloquently and move people without any words being spoken.
She now prefers to portray life through photos. These days, Anuradha dedicates time off from her busy professional life immersed in her newfound passion refining her craft, sharing her art, and finding immense joy in all of it.
Anuradha's photographic work has been exhibited in art galleries in Kolkata, including Academy of Fine Arts, Birla Academy of Art & Culture, Gaganendra Shilpa Pradarshashala, Gallery Gold, and Indian Council for Cultural Relations, and in Seguenay, Quebec (Canada). Her first solo exhibition on the spirit of Calcutta "Calcutta Lifescape: Glimpses from Within" was held in February 2022.
Her photographs have been featured in India Today magazine and on the websites of the Government of West Bengal Tourism Department and the World Photographic Forum.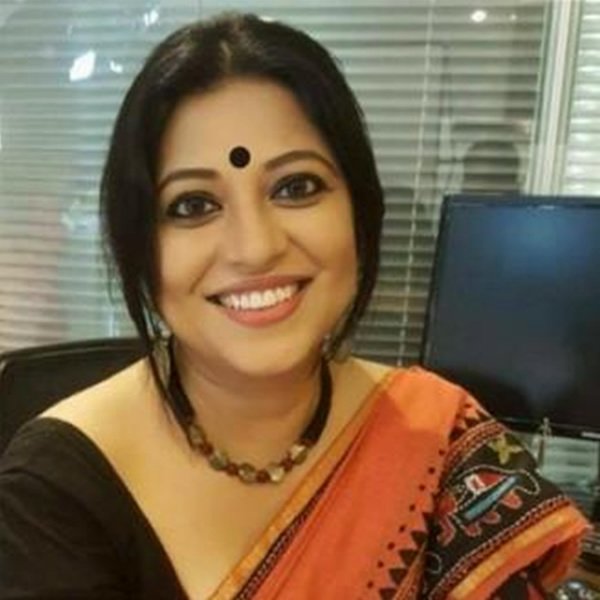 You can find Anuradha Chatterjee on the Web :
Copyrights:
All the pictures in this post are copyrighted to Anuradha Chatterjee. Their reproduction, even in part, is forbidden without the explicit approval of the rightful owners.