It was just another day in my hectic, lusterless life till my cellphone rang and it left my heart trembling and eyes moist. It was the time when I started believing that this cynical pandemic could never ever get any worse. The COVID situation here in West Bengal and some other states in India, becoming harder day by day, worse than last year. Nowadays almost every family is getting infected. It's terrific that some of my close one's whom I've talked to on the last lockdown are no longer here.
I was getting shrunk inside myself. Few days went like this. But finally, as the sun rays changed its direction and clung into my windowpane, I grabbed my dearest buddy 'my camera' at once and went on capturing my surroundings, the windows, the stairs, the sky, the terrace- but those were nothing new to my eyes, even to my regular followers, as I'd done another quarantine series on the same subjects last year . Suddenly an idea came up to my mind: to shoot 'virtually'. Back in 2020, I started another virtual shoot which I couldn't finish. But virtual shoots are clichéd in these new normal days. So I thought about giving it some grandeur. Then just a few days later while scrolling Facebook I came across a girl's photograph (which I've added to my series, last but one), almost half of my age. Somehow my eyes found her to be capable of doing the work I had in my mind, so I contacted her. She excitedly informed me that she'd collaborate with me. And there it started. I told her the ideas in my head and she presented it combining with her own sense of aesthetics. We discussed the ideas a day before shooting and shoot through Google Duo. But it's not like we did just what we planned, as you can see some candid and slow shutter shots. My passionate eyes and her adolescent love for pursuing added a novelty to our endeavour.
But during this my only roommate got infected and needless to say it was very challenging for me to do these projects, taking care of such a critical patient and handling other works at the same time. Even in the meantime I also fell sick. But I was a little fortunate this time that my roommate recovered quickly, so I didn't lose hope at all.
As we know creation begins at the end of destruction, this pandemic too shall come to an end. Till then let us take an oath to follow all the rules and fight together. Thus we can go out, meet our loved ones, do our works in the manner we used to; thus none have to do such quarantine photography.
The earth shall be well, green, and serene. I believe.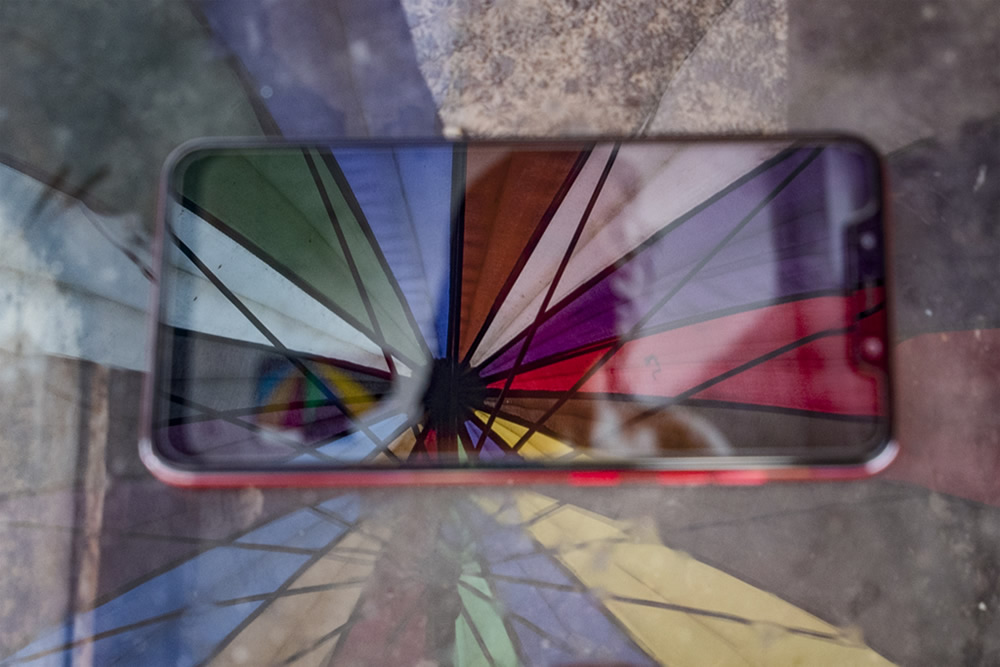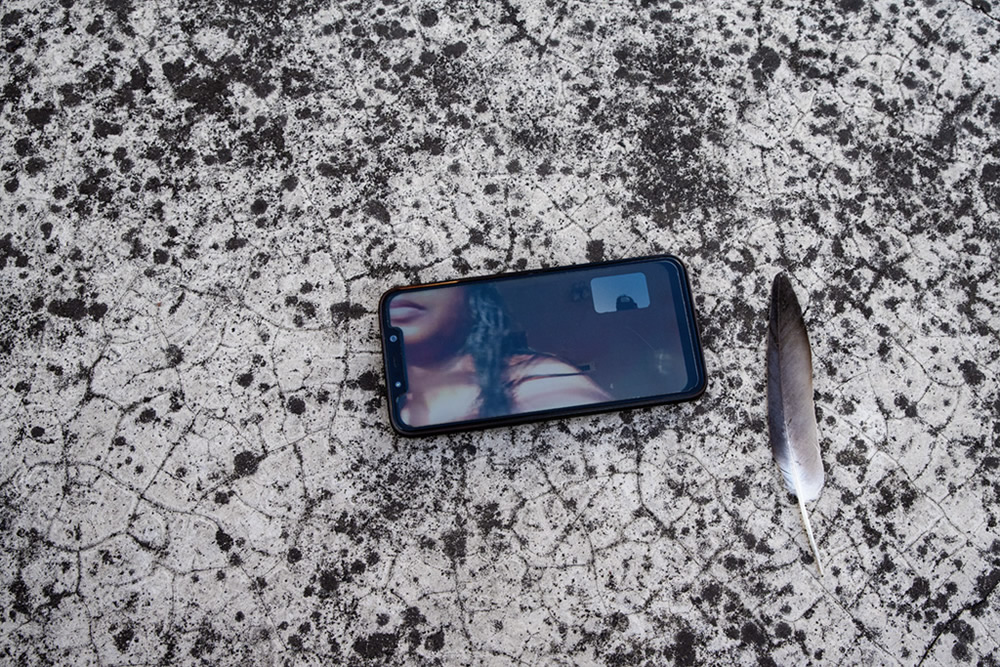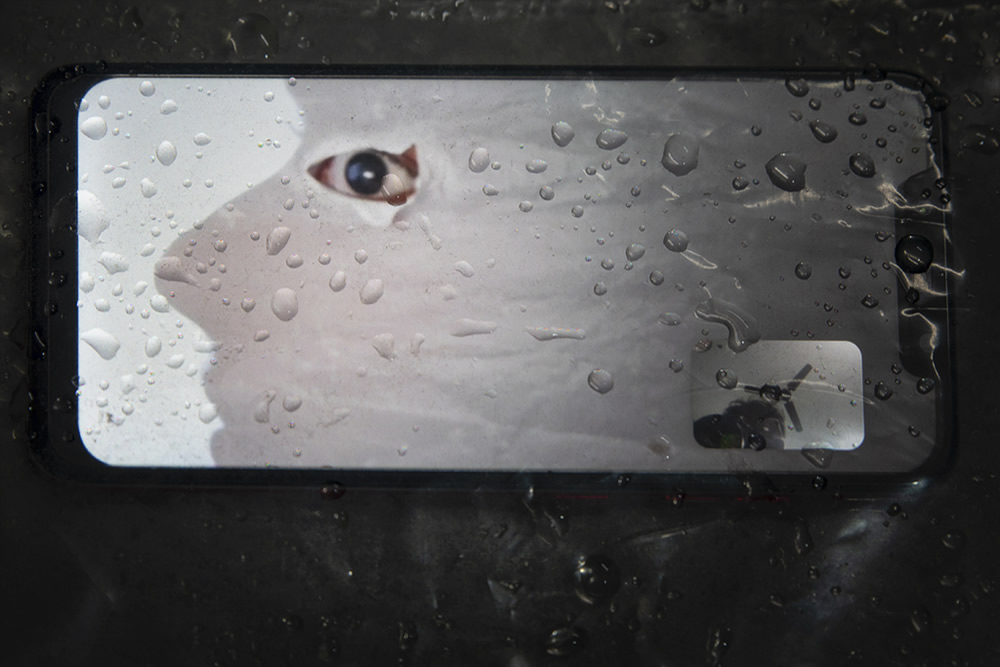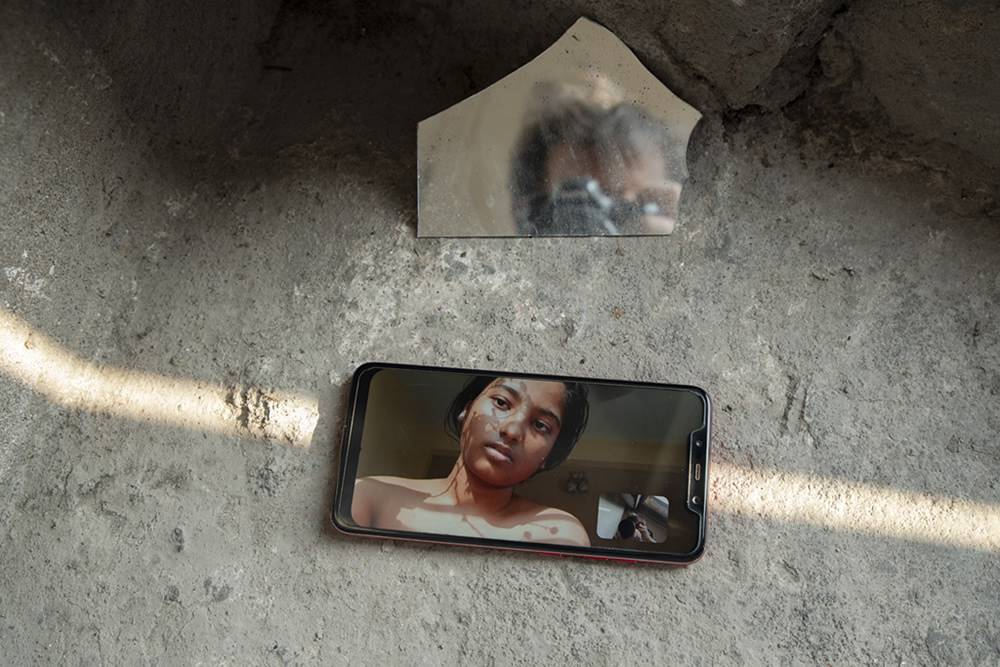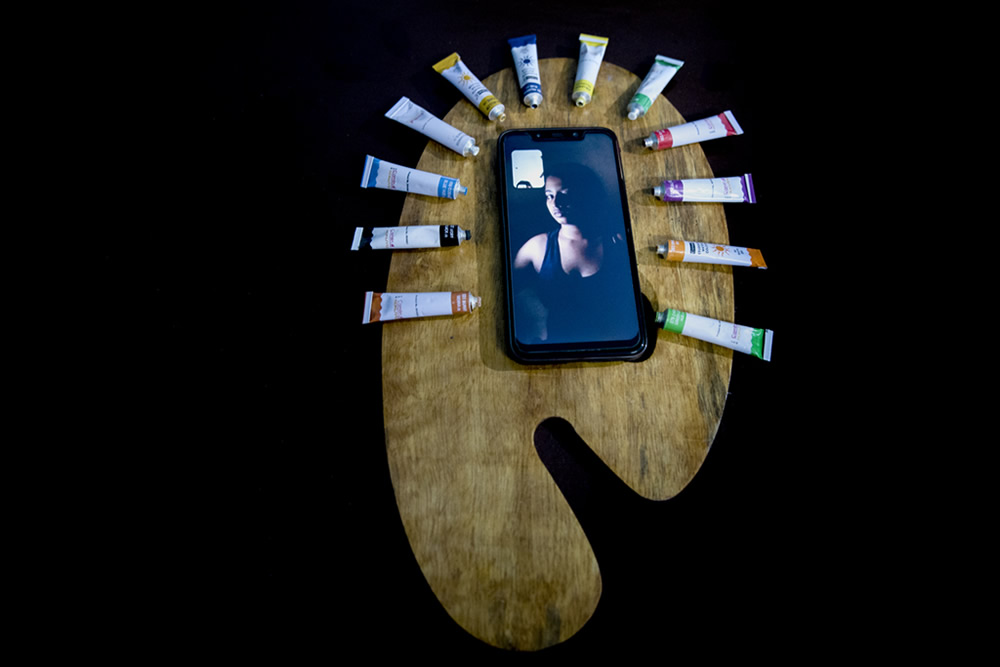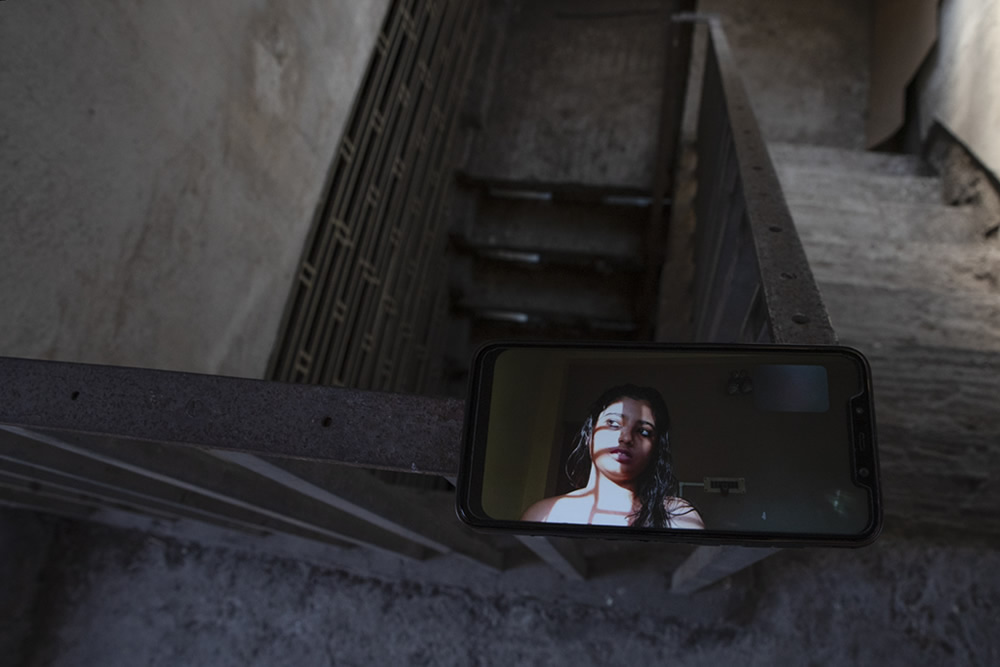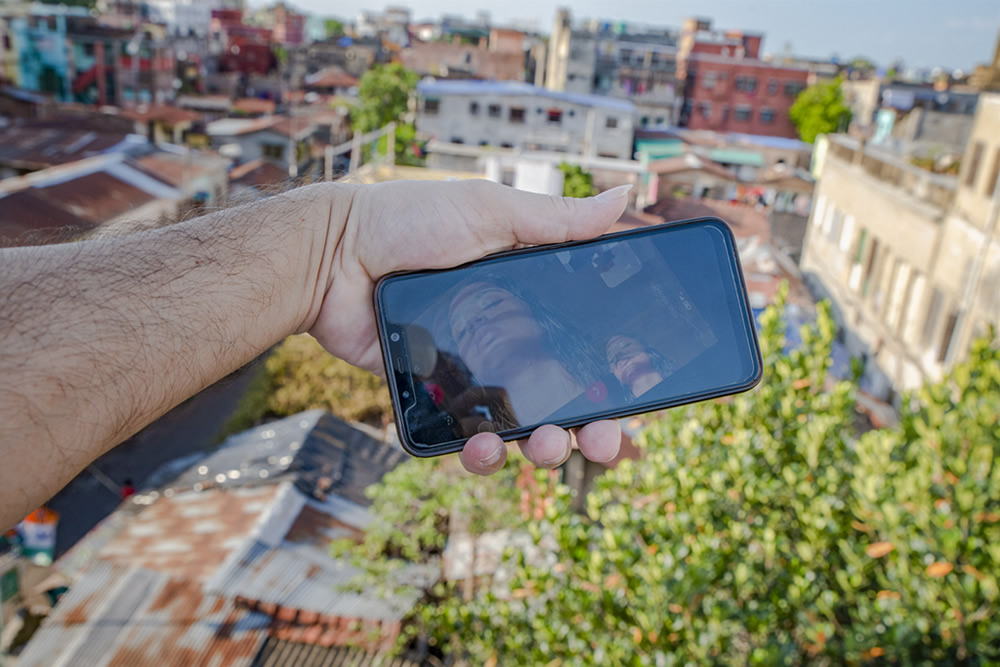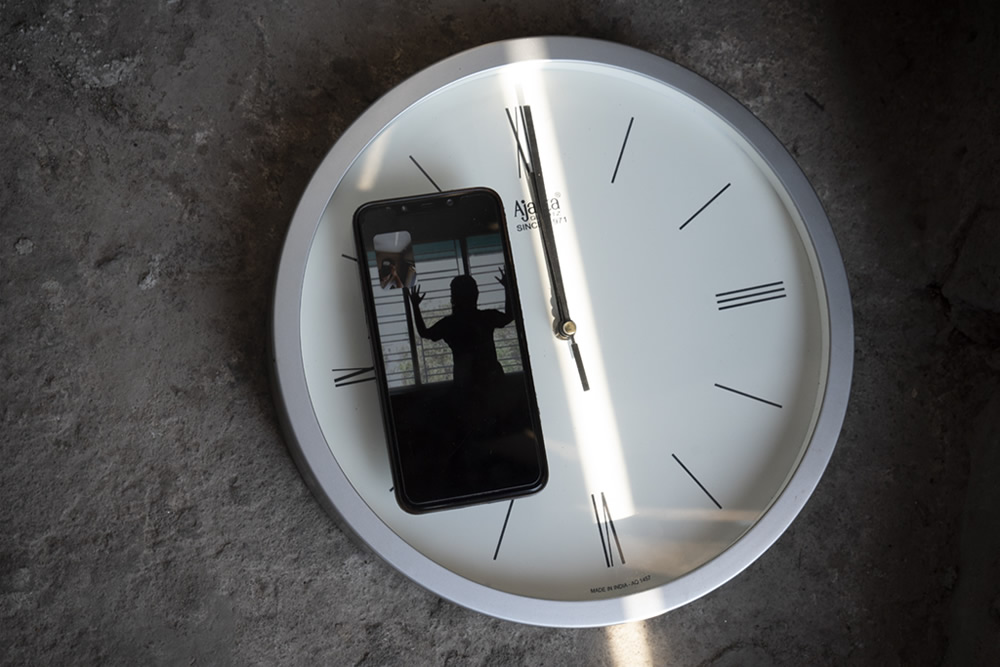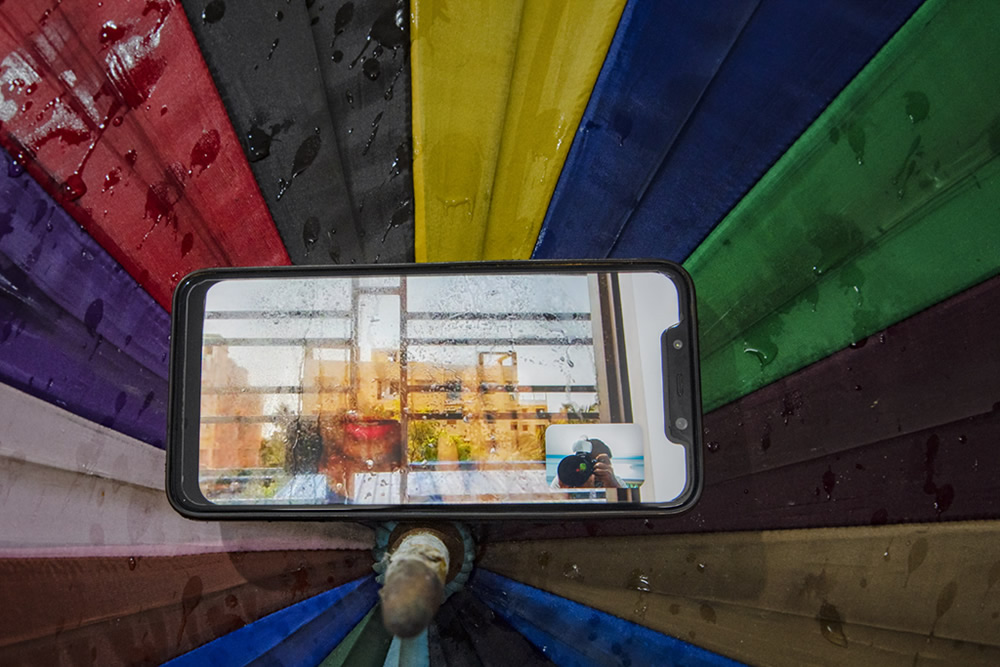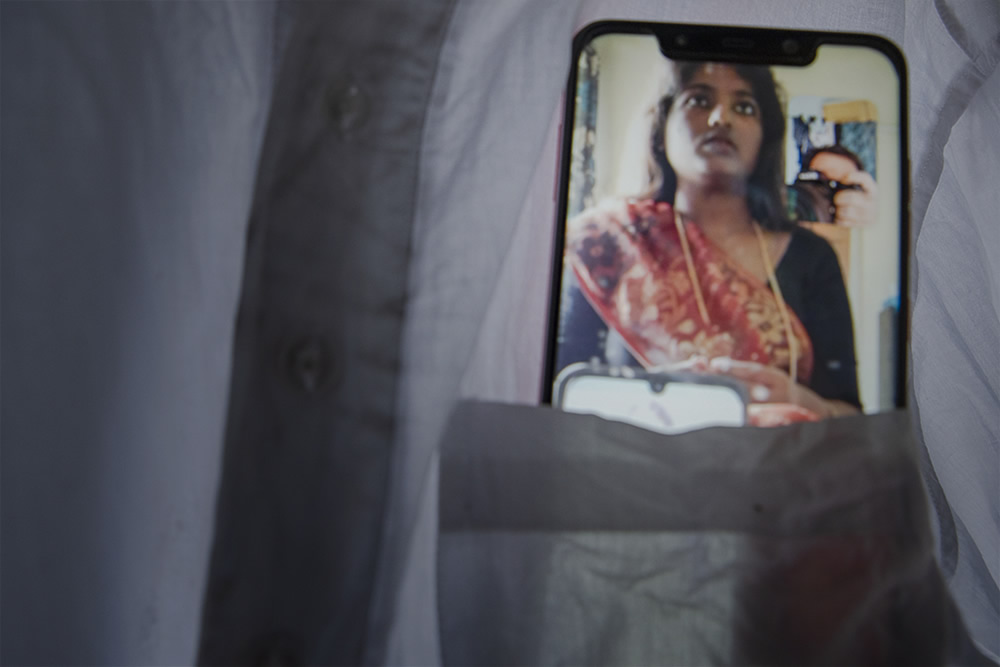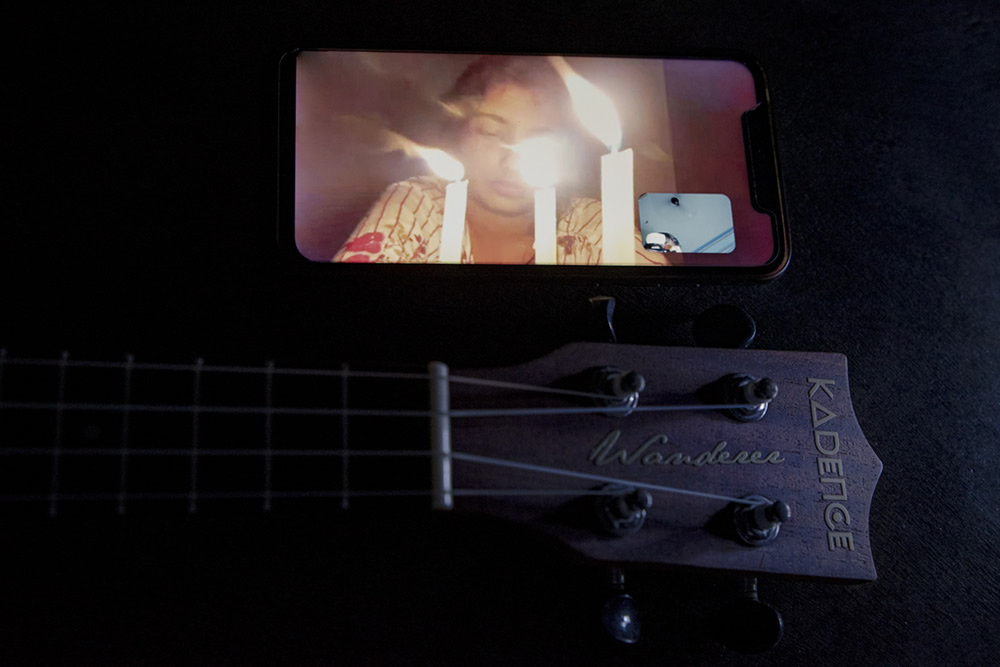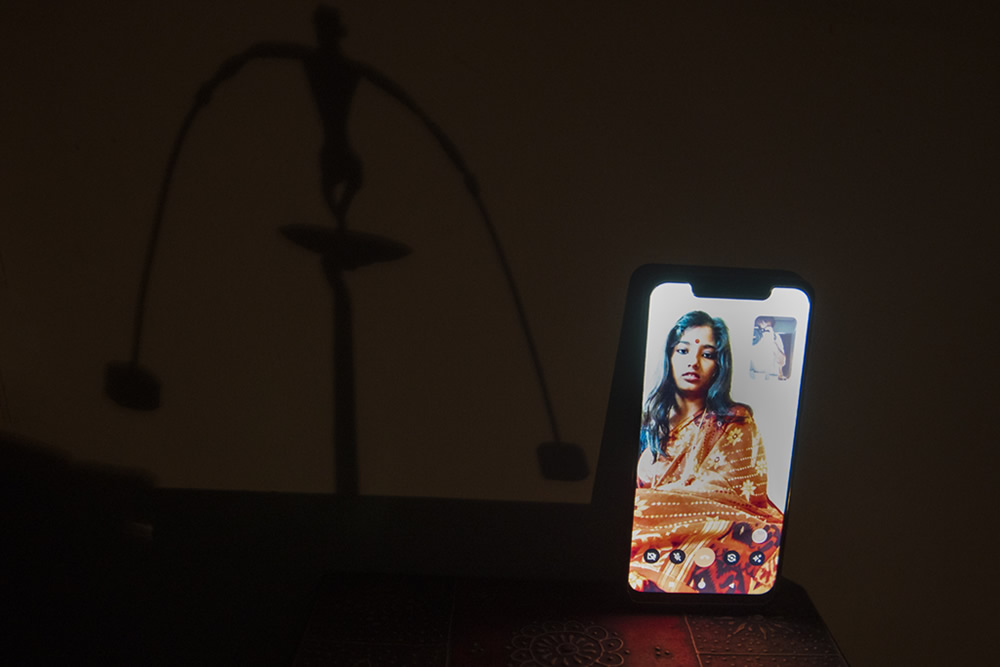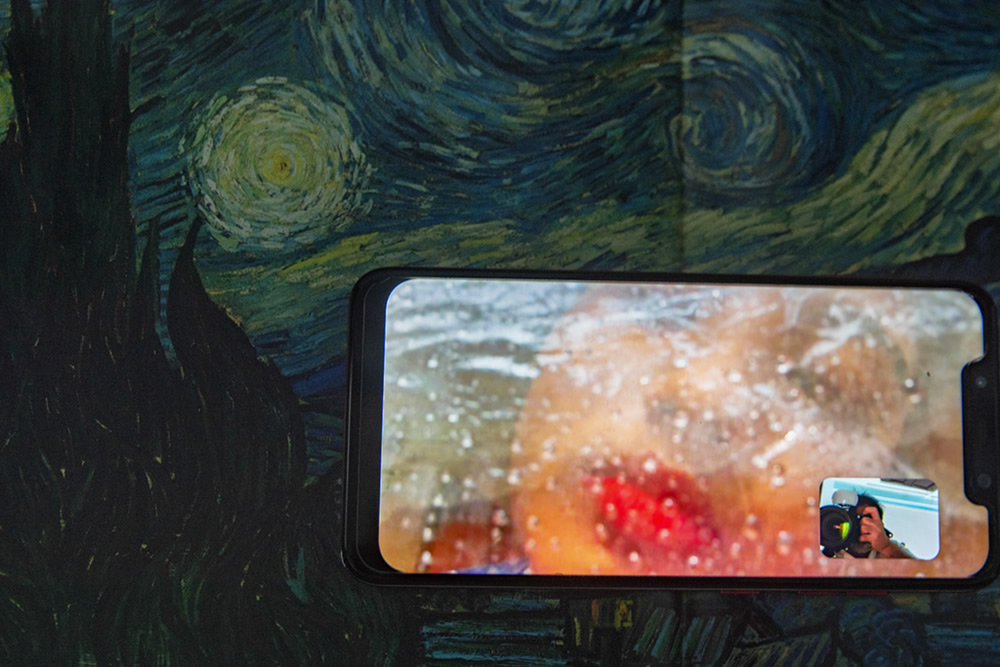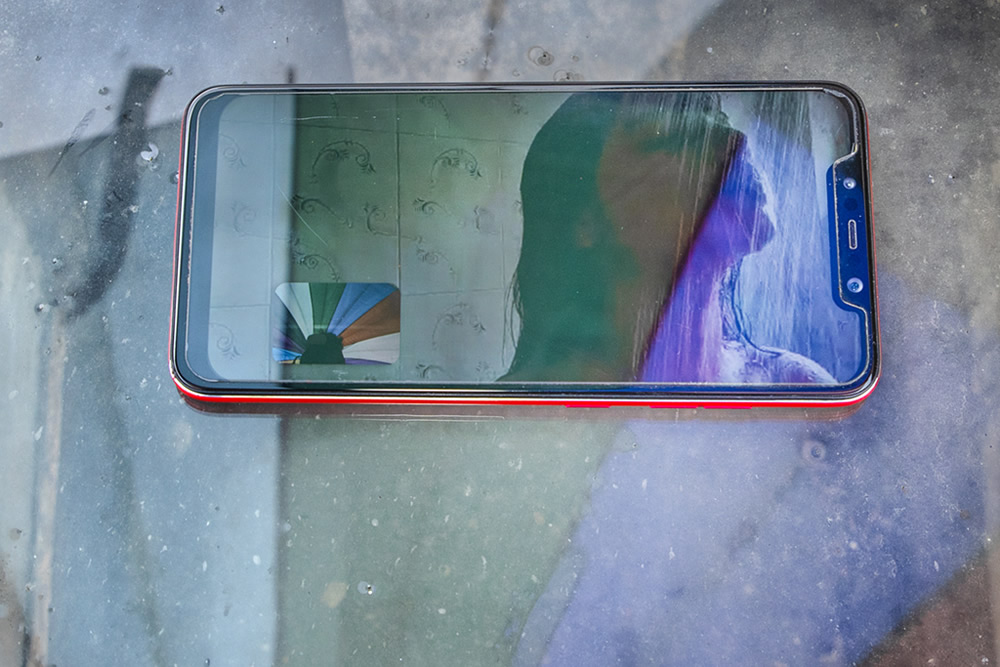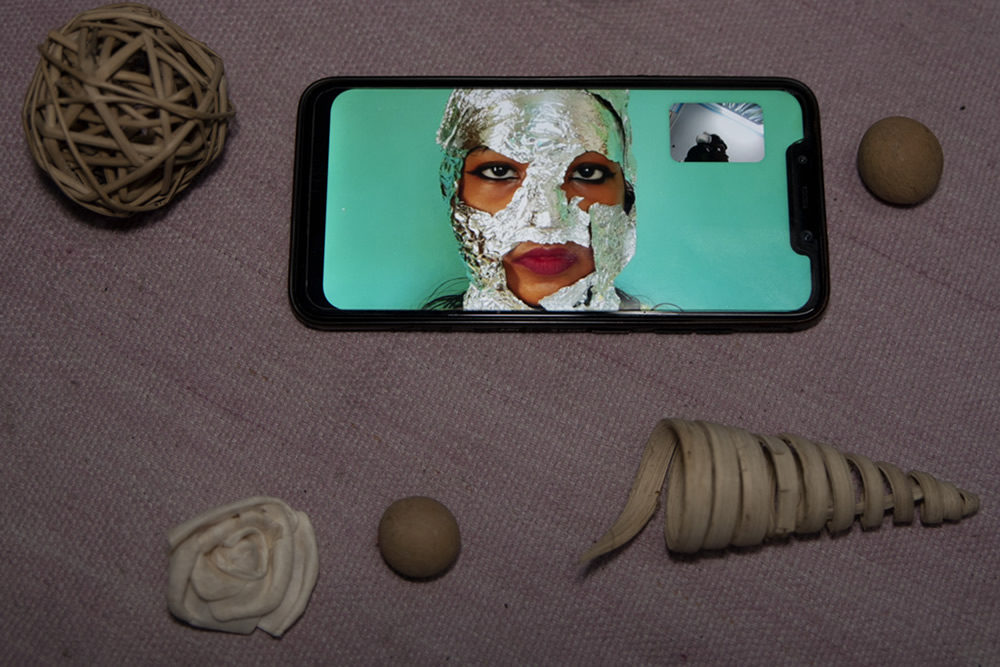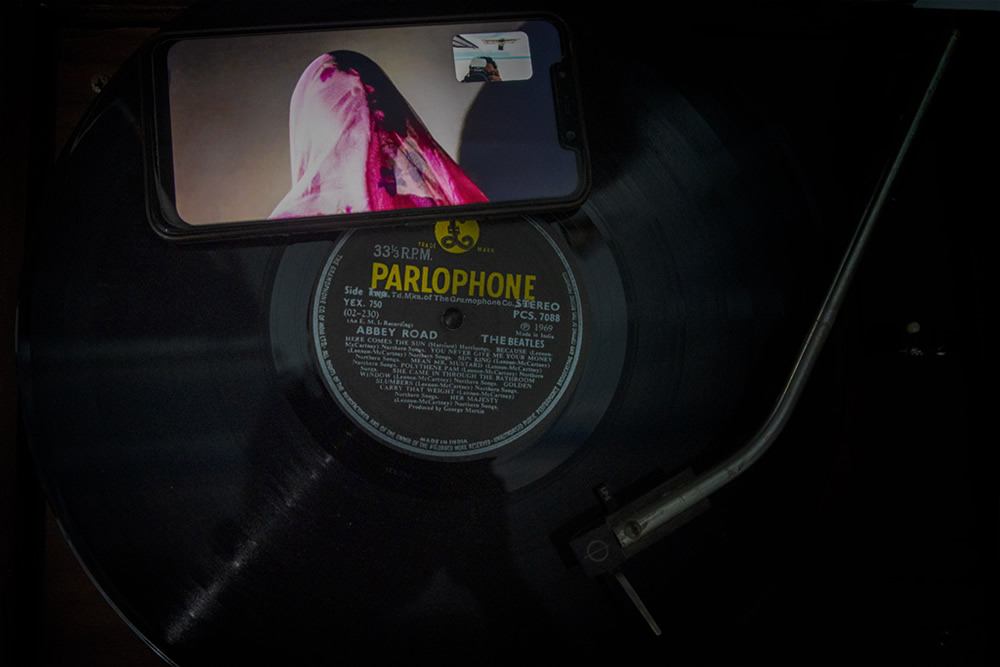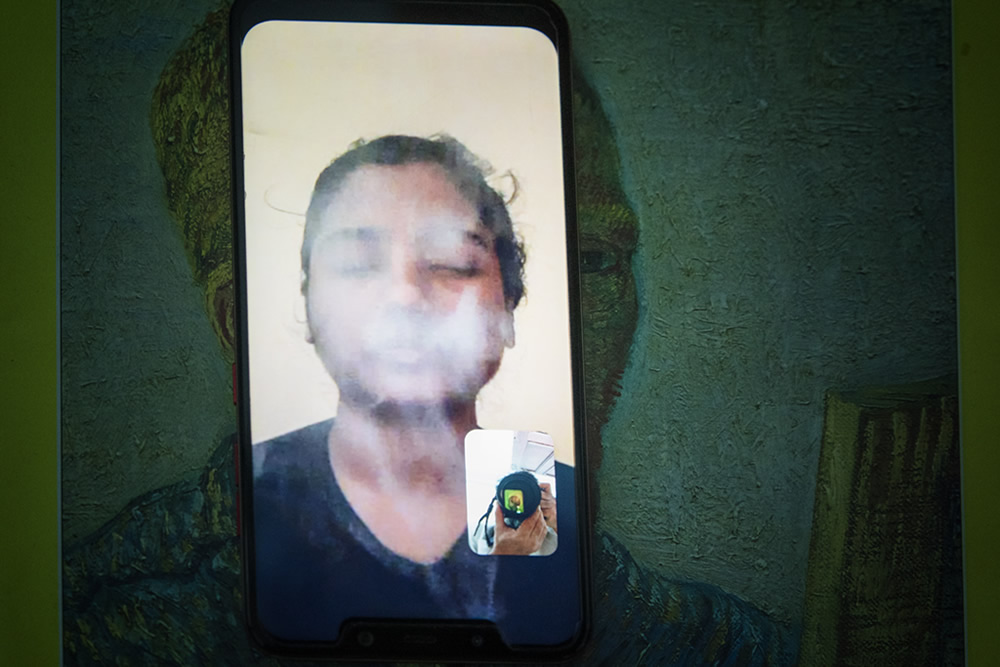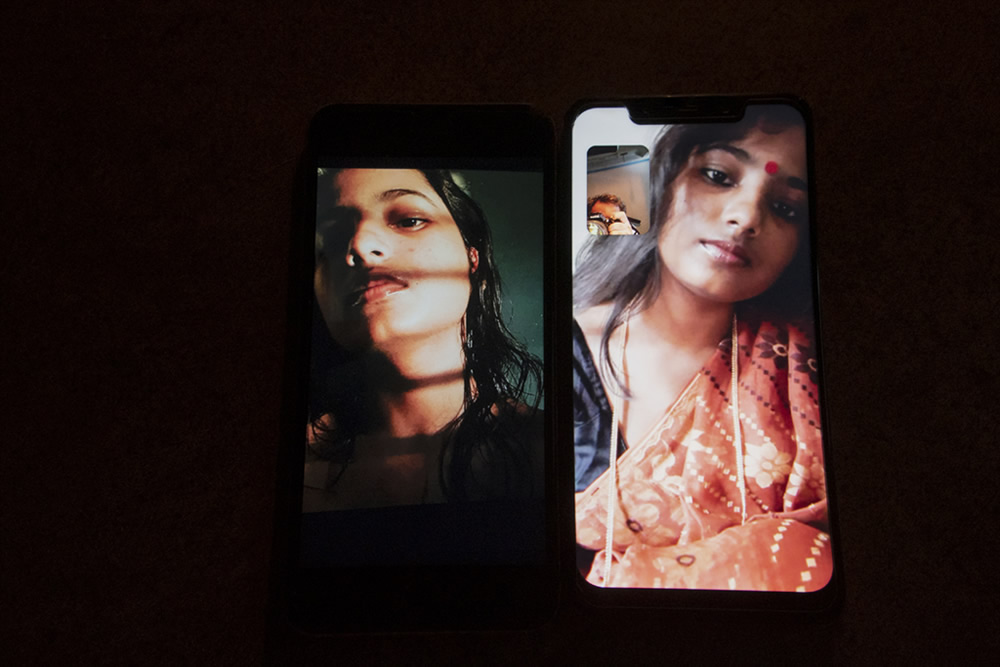 About Siddhartha Paul
Siddhartha's journey has by no means been smooth or easy, he is a common man with a routine job, who has struggled in his domestic life. What had begun as only the documentation of his avid traveling and wanderlust, underwent many twists of life and fate to become the apex of the street genre it is today.
Diagnosed with severe eyesight issues and suspected eye cancer, almost put an end to his passion for photography leaving him physically and mentally broken, with no clear path to move ahead, this deep thinking and sensitive man, did not stop embracing life with whatever little he had. Being forbidden to get out in the bright sun, he continued to take pictures from within his room and in the evening. He fell in love with the old charms of the city anew. He fell in love with something so many of us take for granted, his eyesight.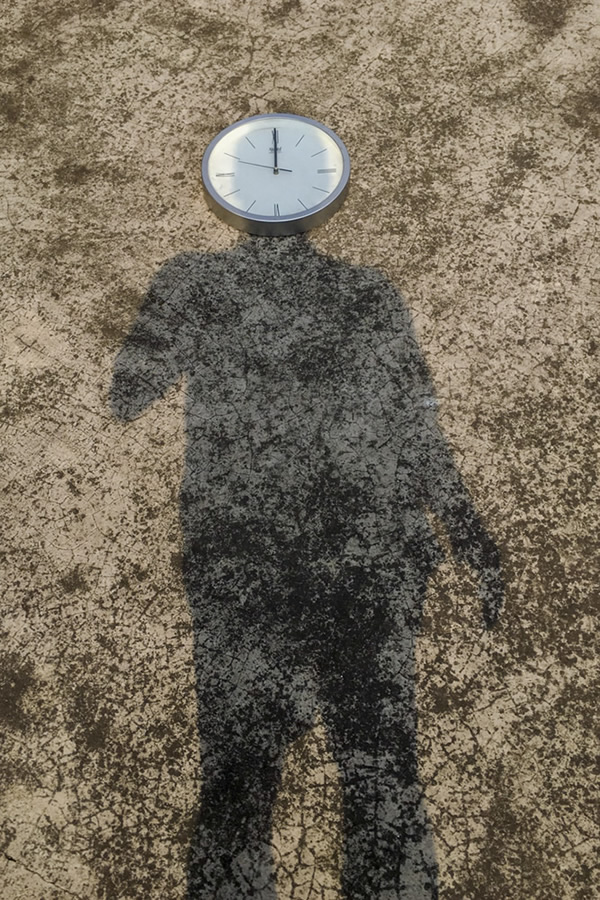 You can find Siddhartha Paul on the Web :
Copyrights:
All the pictures in this post are copyrighted to Siddhartha Paul. Their reproduction, even in part, is forbidden without the explicit approval of the rightful owners.