Kulasekarapattinam is a small village near Tiruchendur – Tamil Nadu. After the Mysore Dasara festival, this is the most happening place in South India. More than 15 lakhs people from all over Tamil Nadu unite here to worship Muthaaramman temple every year. They use to come by vans and buses and they stay there 12 days using tents to celebrate.
They use to dress themselves in different make-ups like, kali, police, beggars, rakshasas, hunters, military men and of various Gods costumes and come there to pay homage. I was very much eager to take their atmospheric portraits to make a detailed case study about the Dravidian Chronicles.
I use to travel different locations to catch their mood and their lifestyles for portrait study, which will remain a good documentation in the midst of this globalization. Staying with them for days to gain their trust and then only I will start shooting their portraits, where I could get true tones and flavors.
Not only their portrait shoots, I also do street photography capturing their everyday activities and their cultural abilities while performing their rituals in all the happening going around.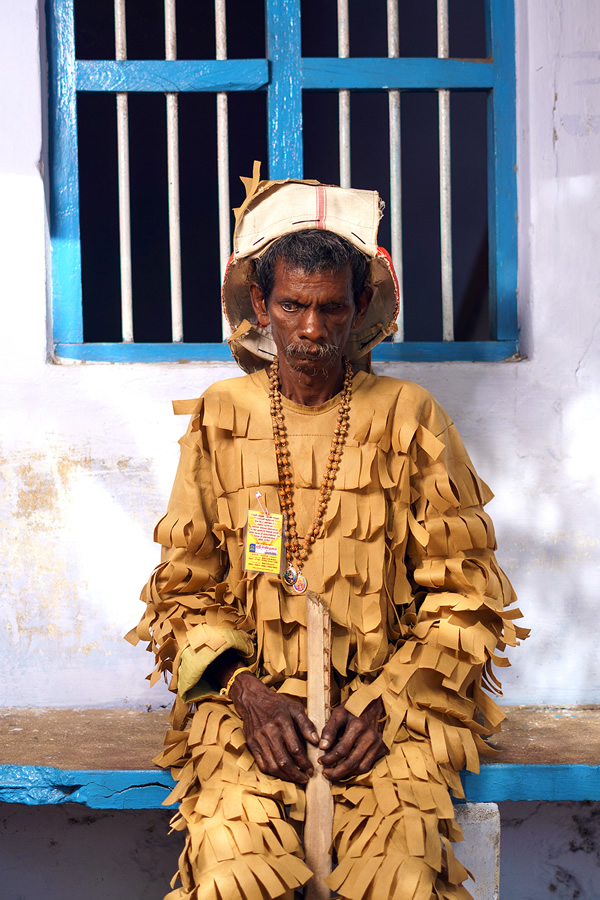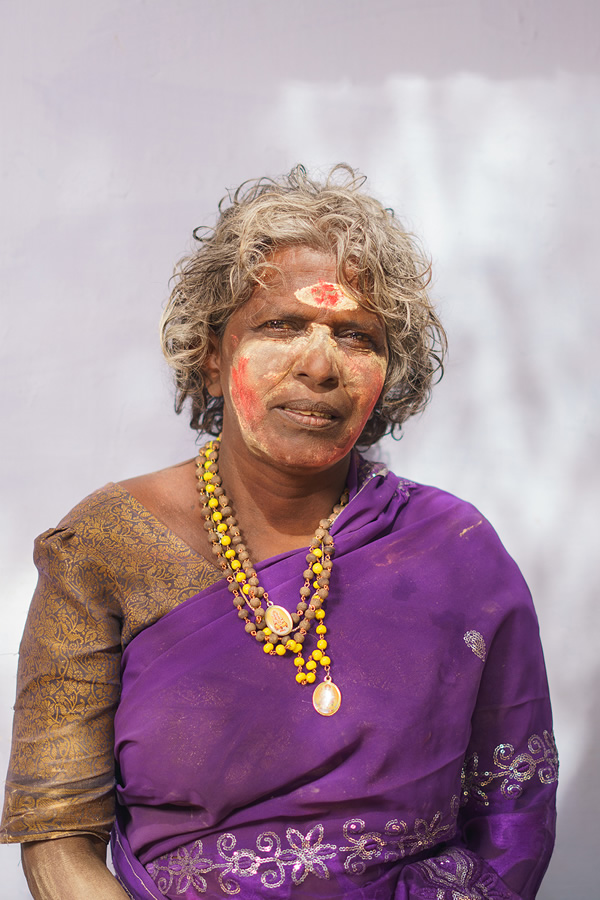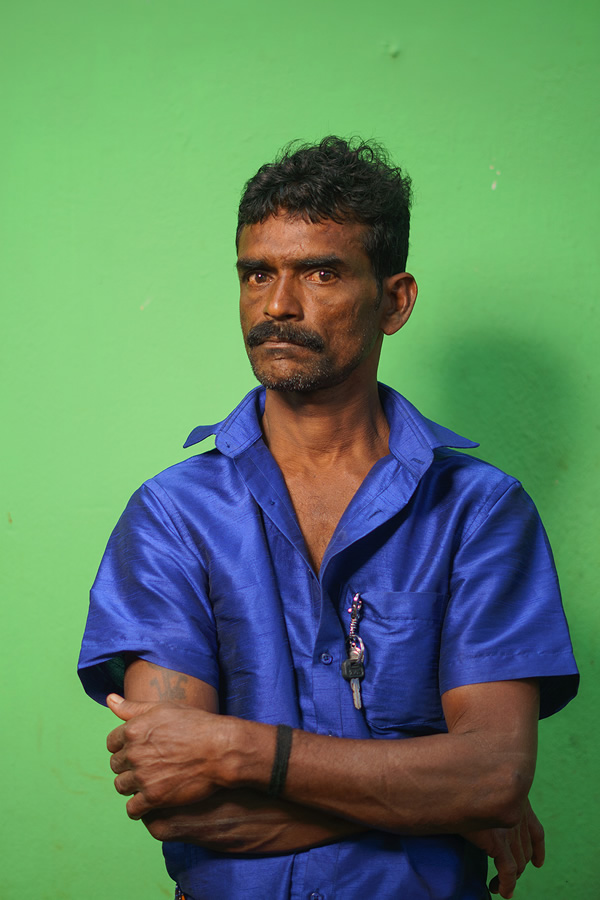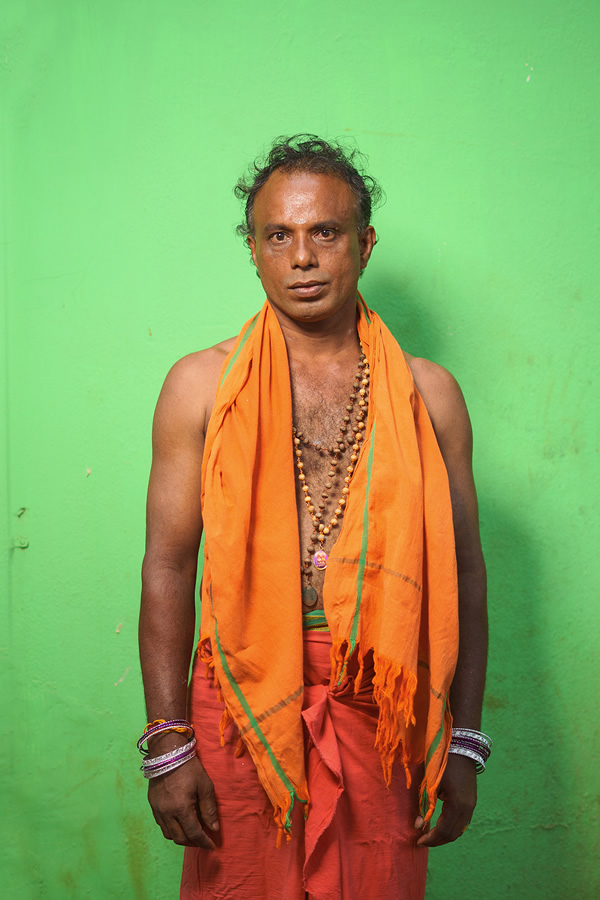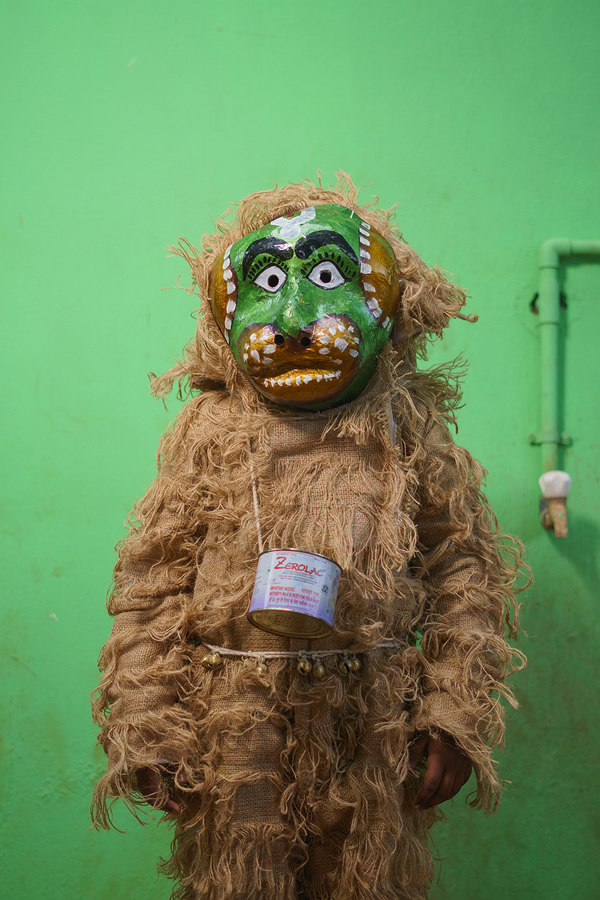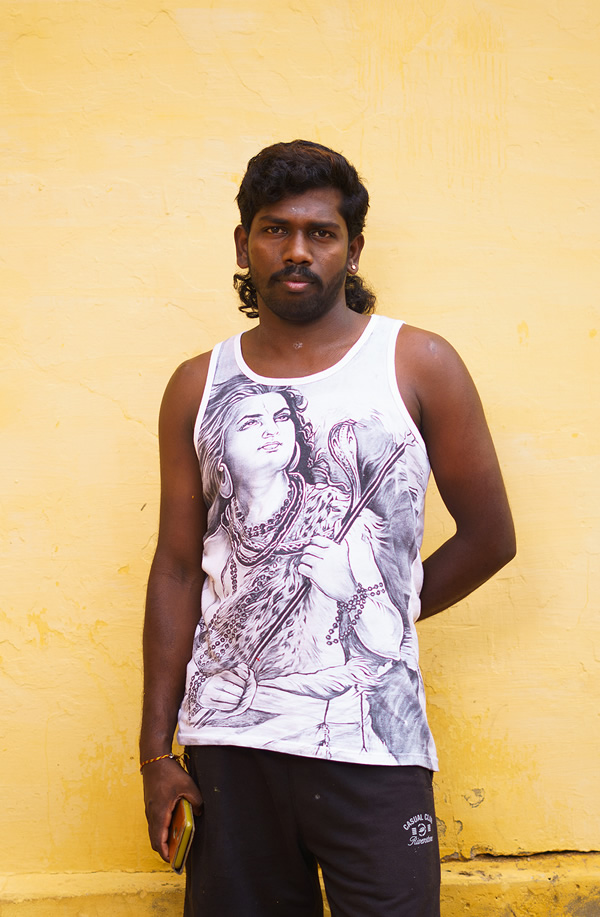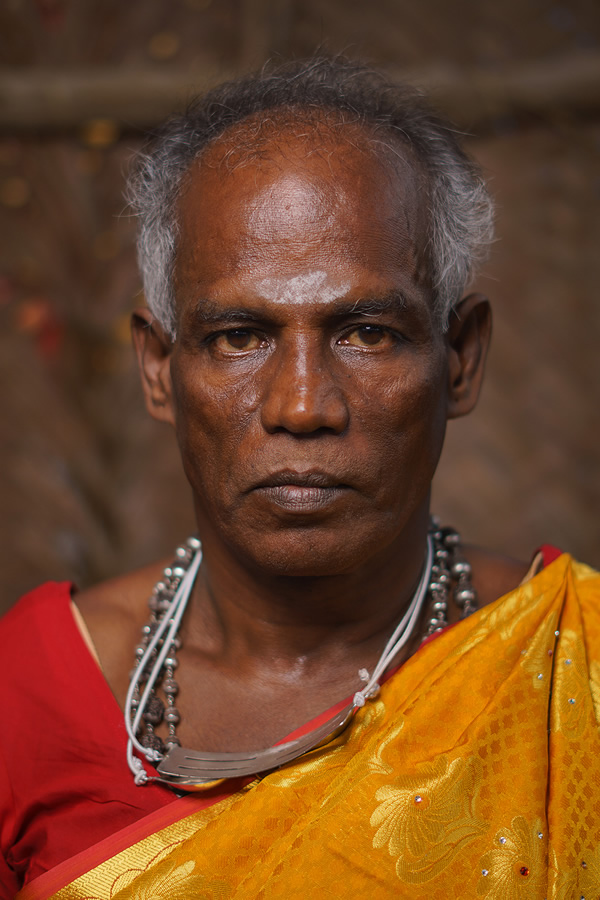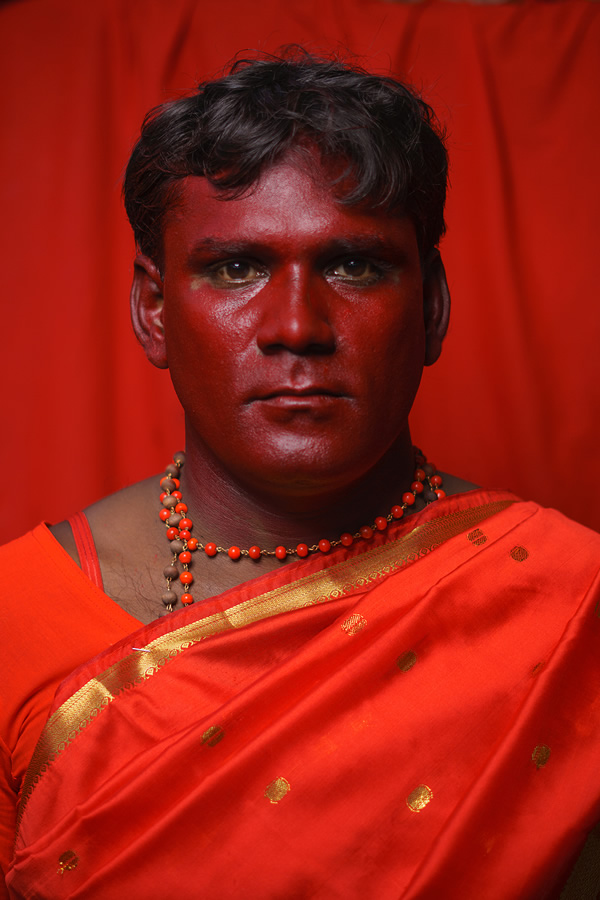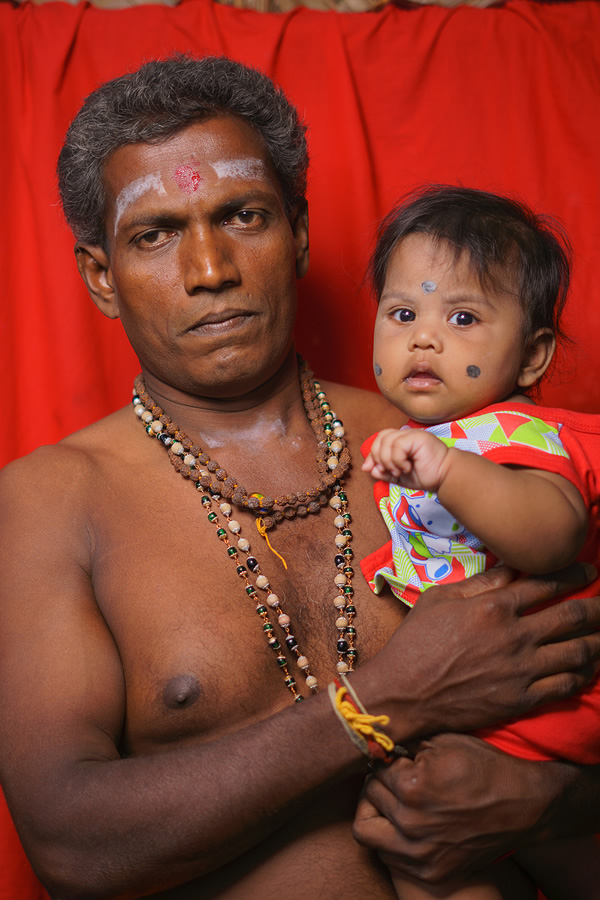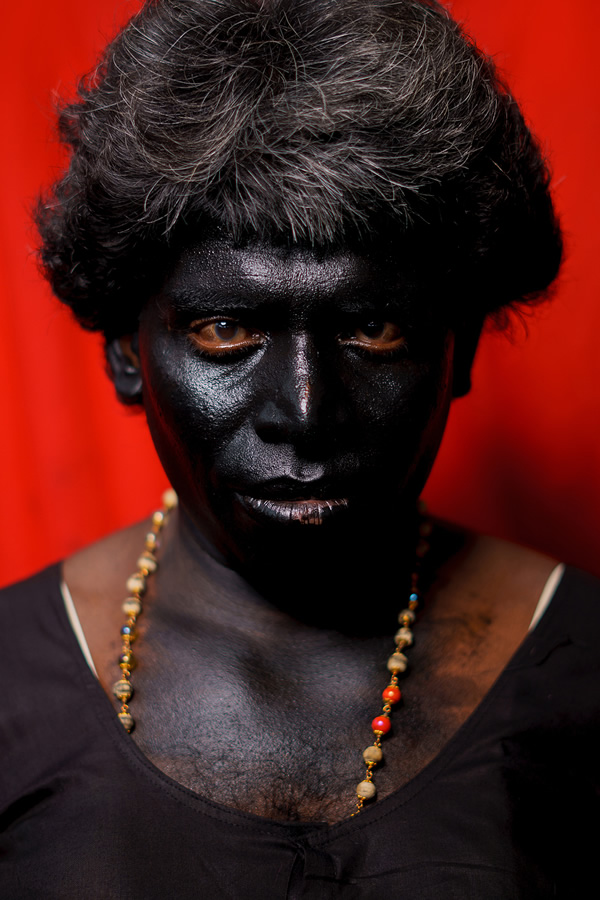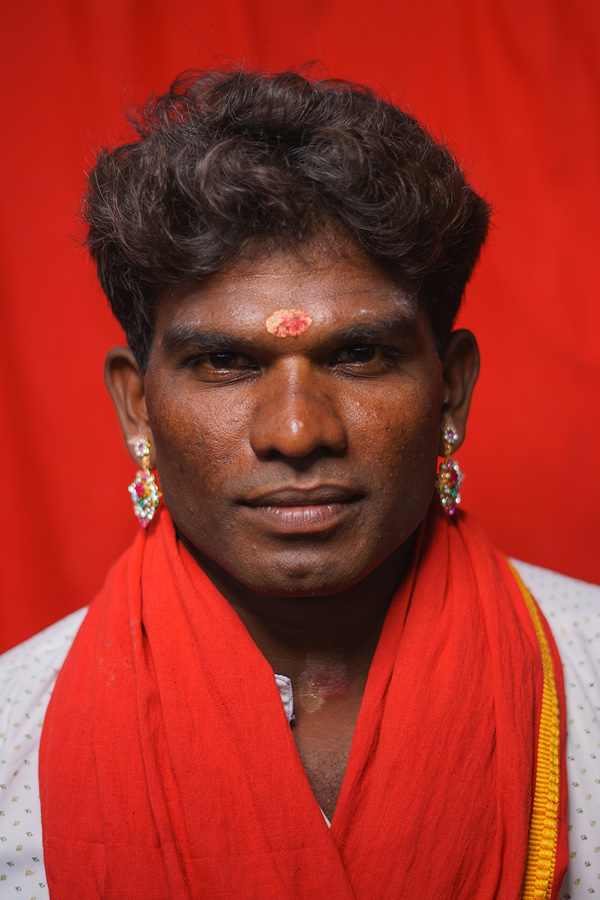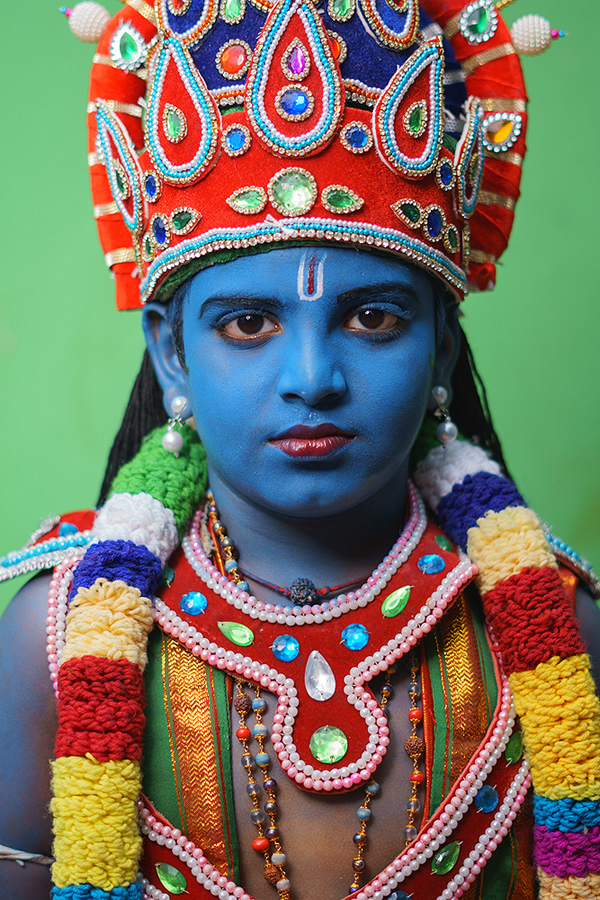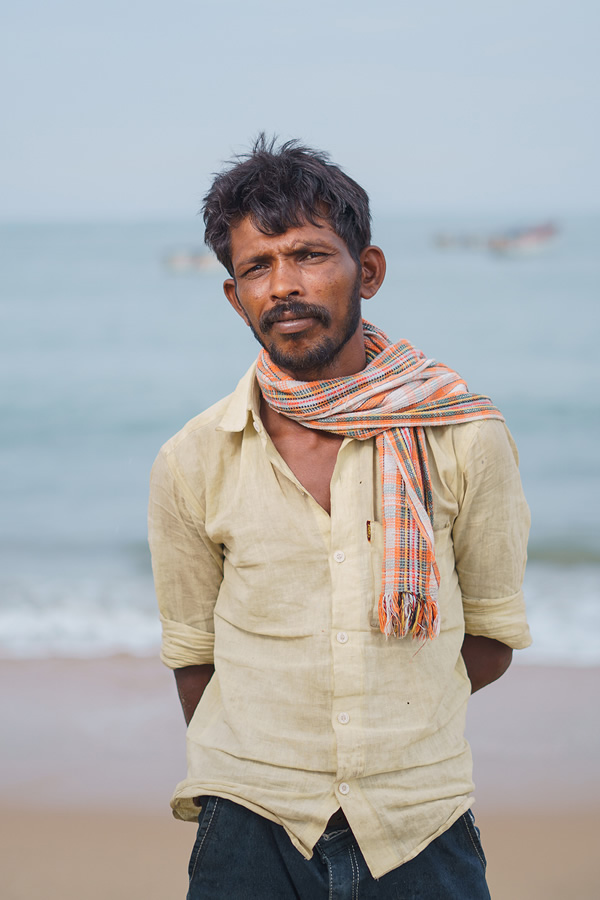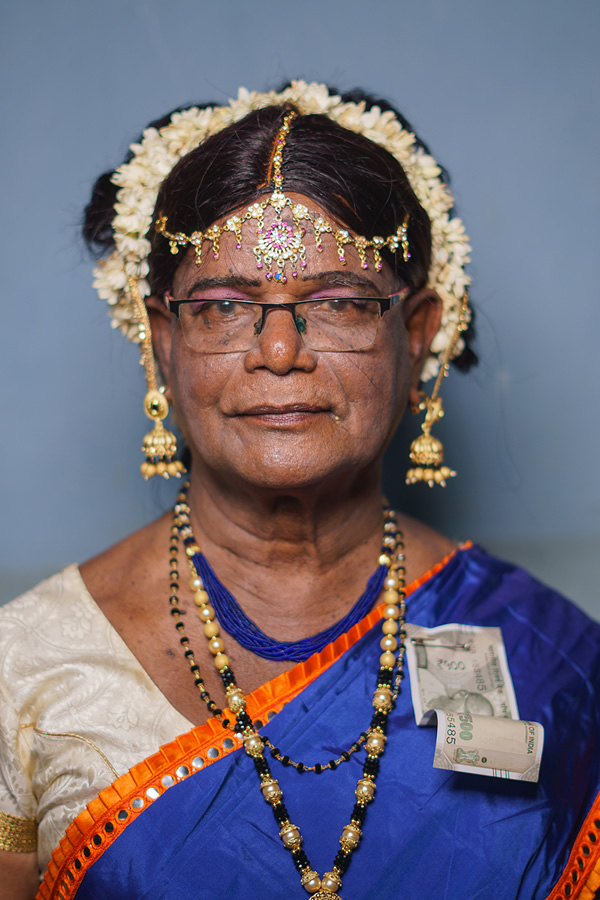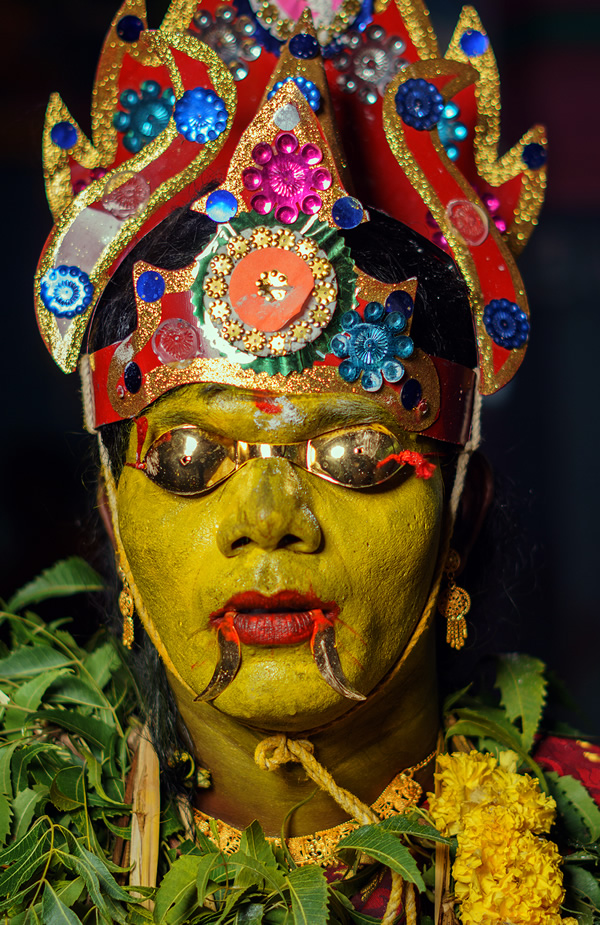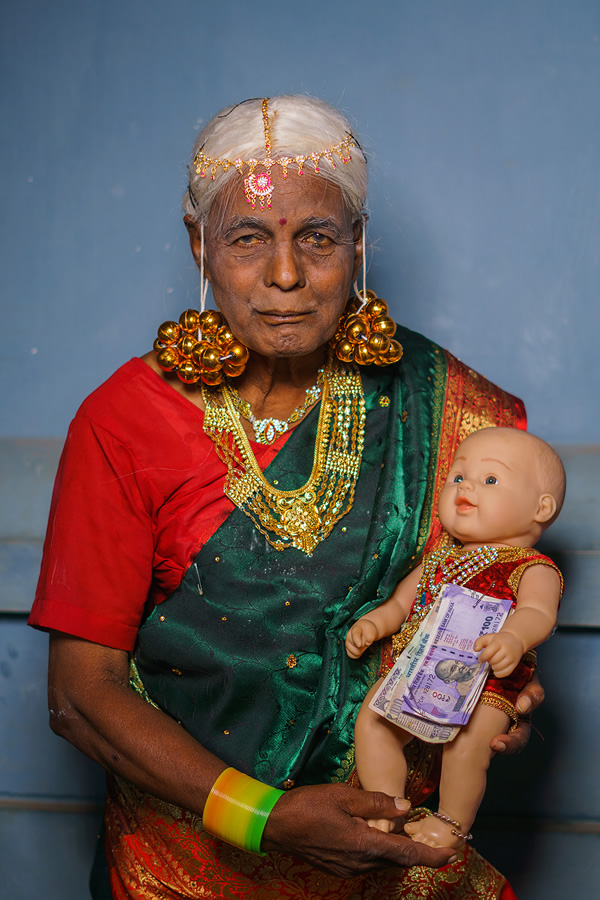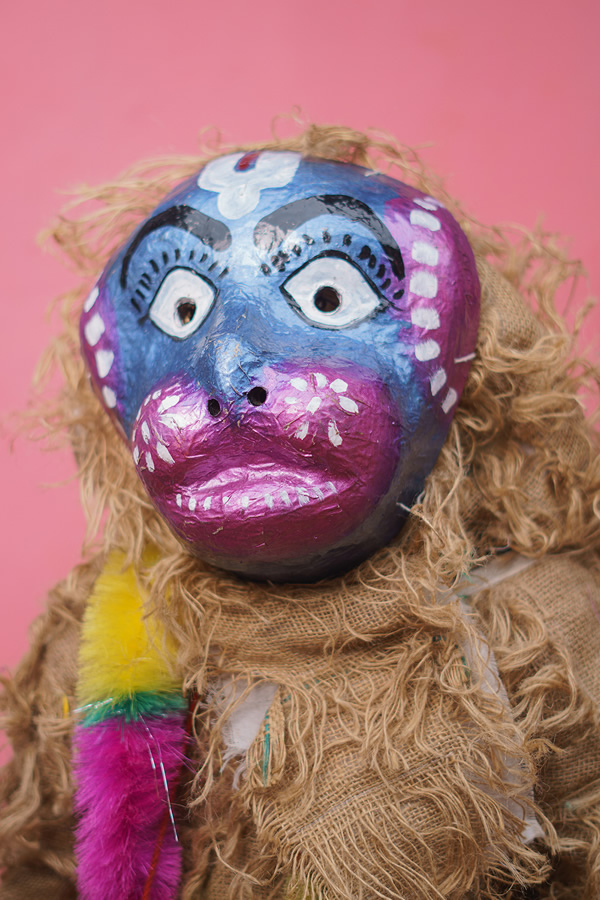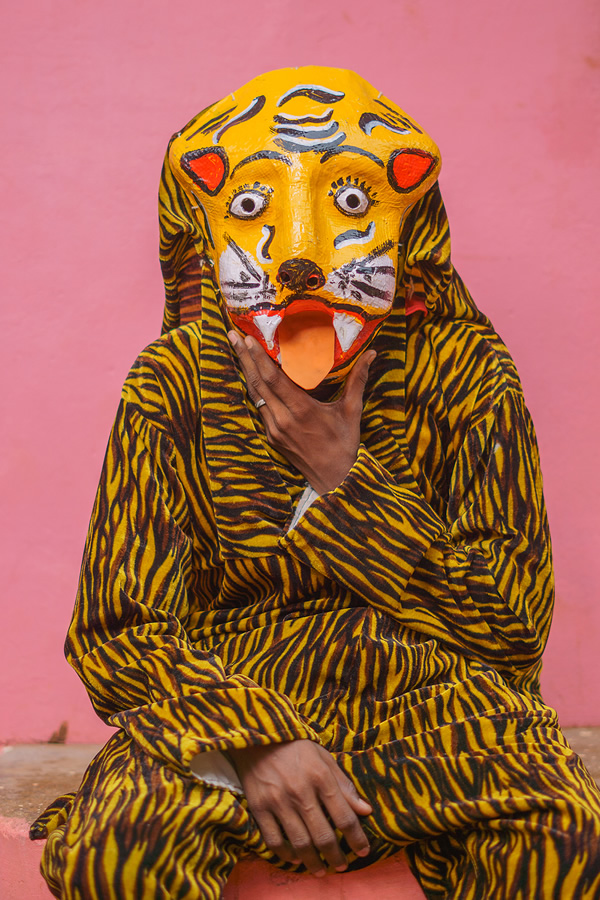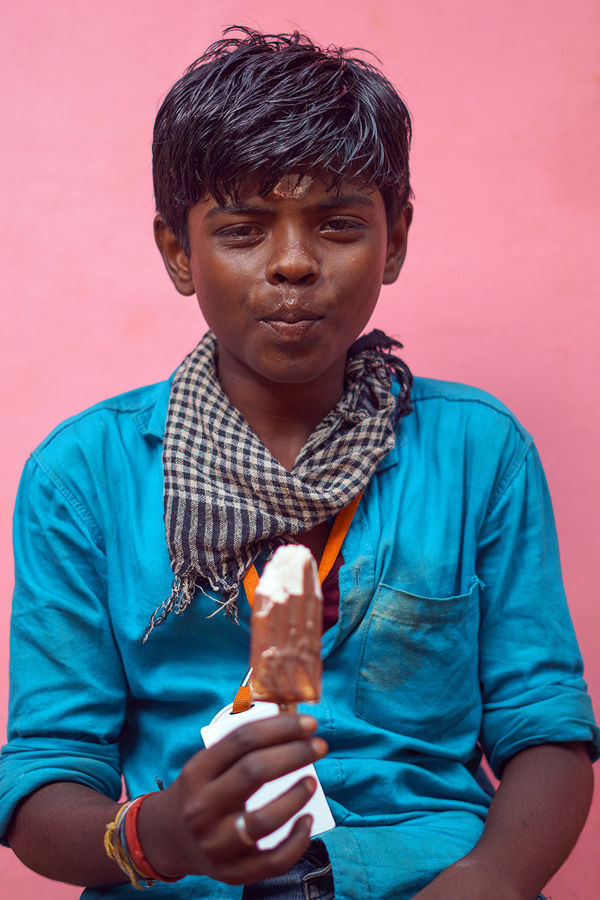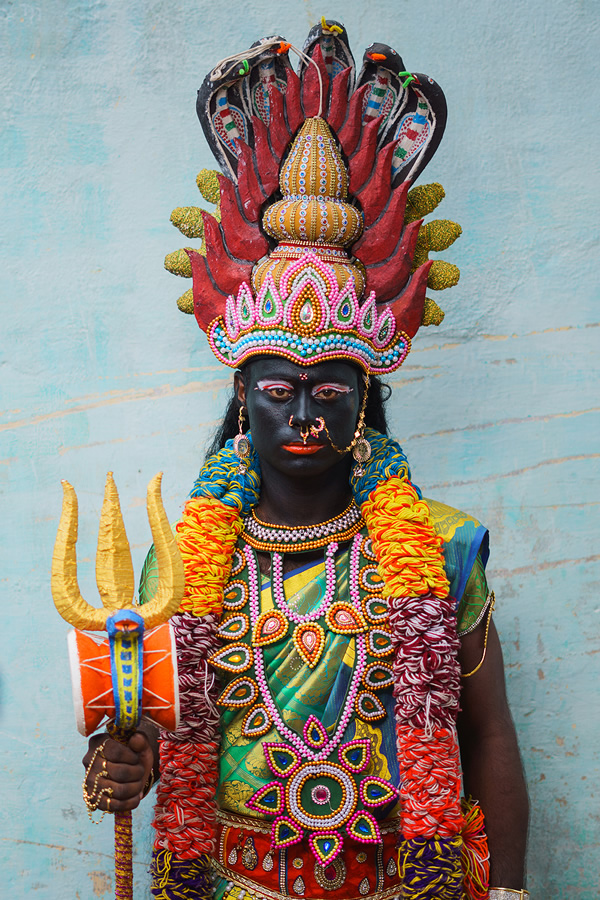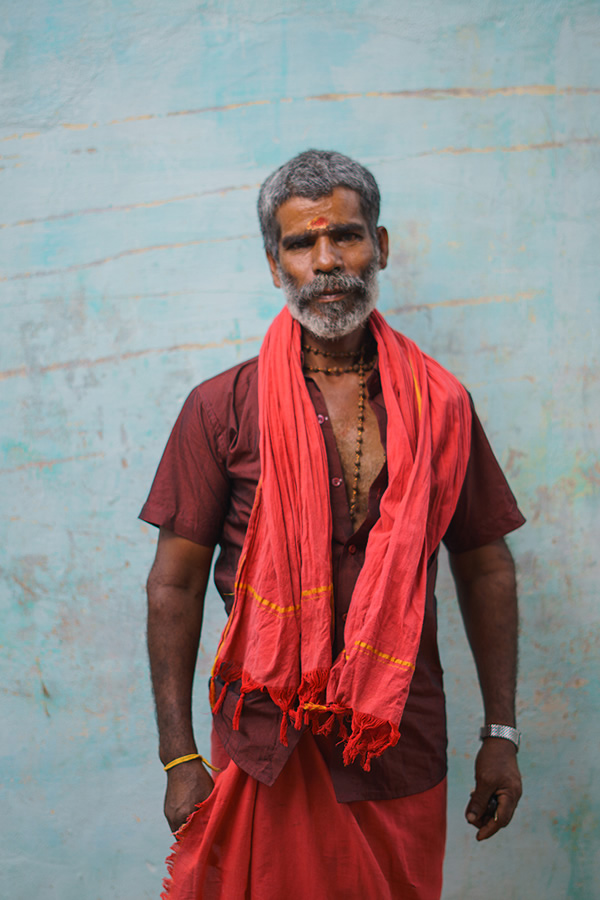 About Prabhu Kalidas
I've been doing photography since analog. The transition from analog to digital has opened creative doors to express more, how I see a happening, that I'm rendering through my images.
Being an Artist, I'm doing Stock Photography and Documentation regarding Indian Culture and Aesthetics. Also doing "Therukoothu" (street folk-art play) as a long term project and also doing photo documentation on cultural happenings by traveling several destinations and street photography.
Adding up, to my love for literature I have written three books in Tamil. "Kuraintha Oliyil"-Essays, "Neerukkadiyil SIla Kuralgal" – Novel and "Nathiyin Moondravathu Karai"- Latin American Short Stories Translation in Tamil.
My photography works have been published in leading magazines – Tehelka, India today, Indian Express (Gourmet Guide -2008). ITC Groups, India Tourism, National Human Right Commission, Art Review Asia, Times-Journal & Asian Photo Journal, Desiblitz, etc.
You can find Prabhu Kalidas on the web:
Copyrights:
All the pictures in this post are copyrighted to Prabhu Kalidas. Their reproduction, even in part, is forbidden without the explicit approval of the rightful owners.