It had been more than one and a half months since we had been spending the lockdown at our home. And it's very fatiguing as well as exhausting. Sitting at our homes 24×7 was not easy. So we decided to go on a sudden adventure.
We reached at the resort after a day of a continuous grueling car journey. But as soon as we reached there, the narcotic and tranquilizing serenity calmed our minds and we were at peace. We felt the sound of silence, the tranquility of nature, and the grandeur of the mountains.
During our stay there, we had a caretaker, better said to be a companion. 'Haripada'. No, he is not a human, but better. A dog. He was always with us, every time and everywhere. Almost every day, there was load shedding, especially after sunset. To feel the real essence of darkness, we purposely did not switch on the generator. Torches, mobile flashes, and candles were our only help.
We could see Kalimpong and Siliguri more clearly, it was glistening and scintillating, just like the stars sparkle up above the trees in the untouched, untainted, pollution-free atmosphere amidst fireflies and crickets. It was indeed a spectacular vision.
This trip has a special place in my heart. More because we were the only people staying at that resort. There was utter silence and peace. Even our whispers were clearly heard. The big light blue sky with big fluffy white clouds above them. The rays of light were shining through the high peaks with many colors escaping through the various mountain heights was indeed captivating.
I have been coming here for many years. But this was the first time I felt such seclusion and quietude. John Muir once said, "Going to the mountains is like going home." It truly feels so.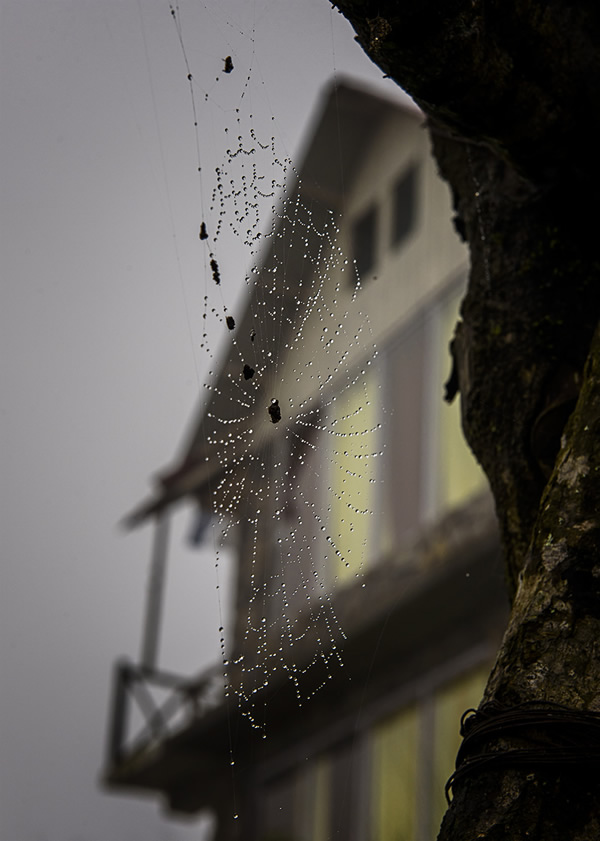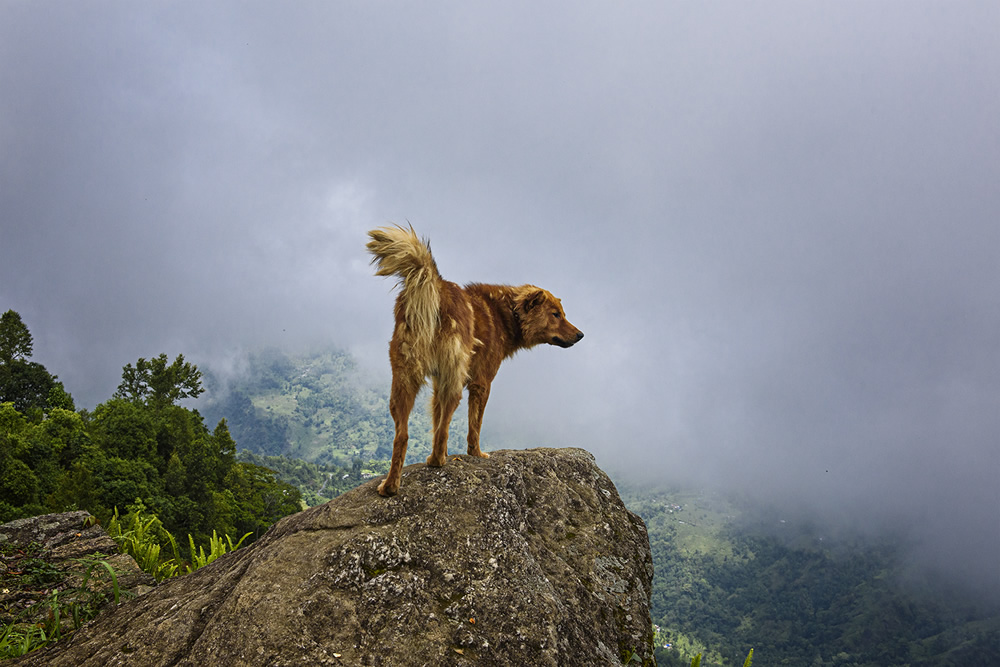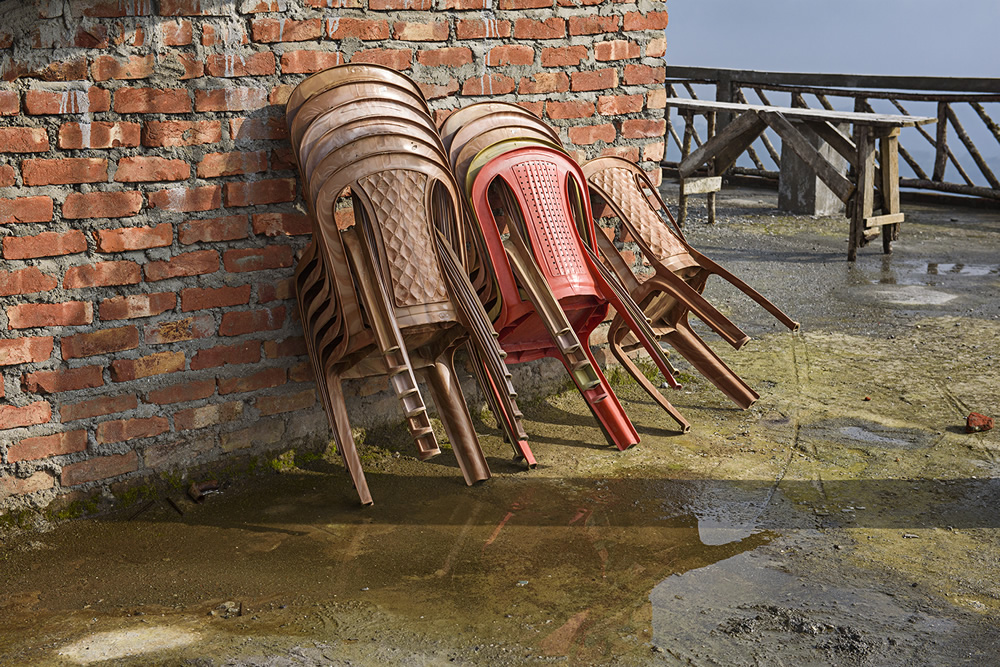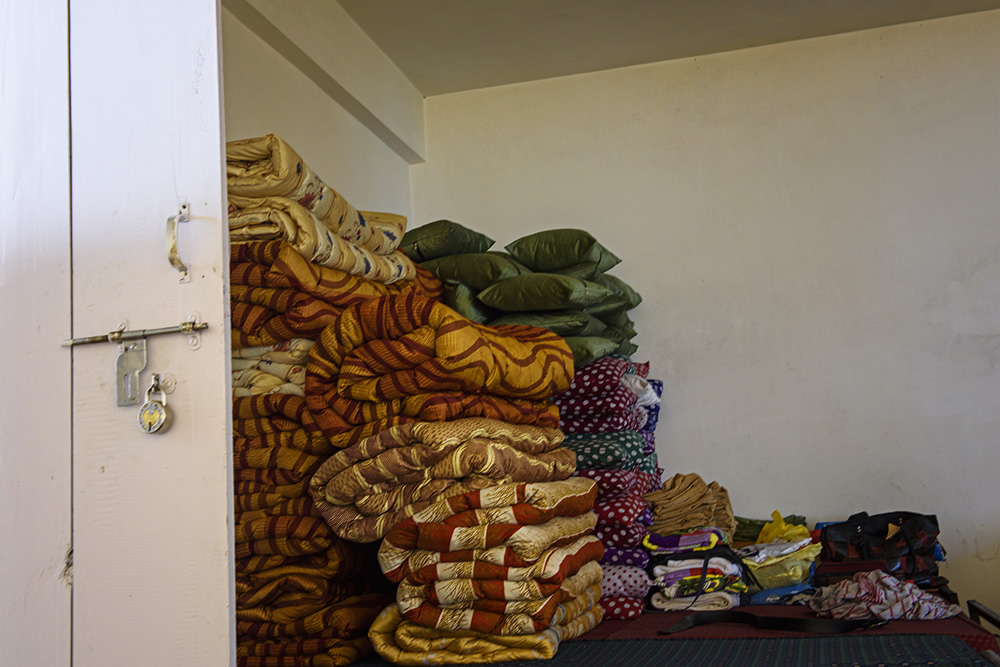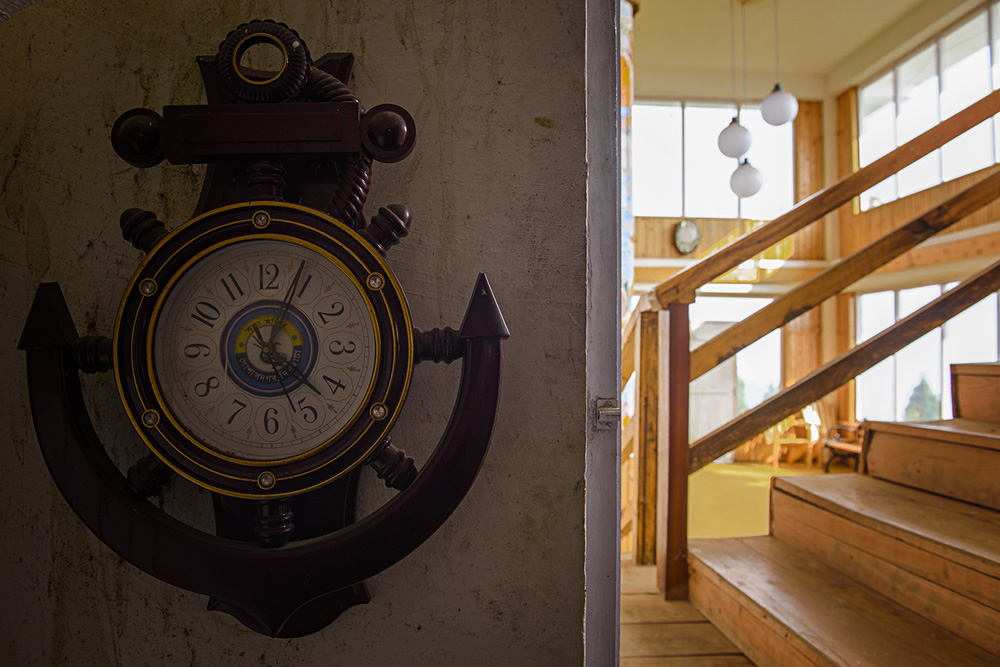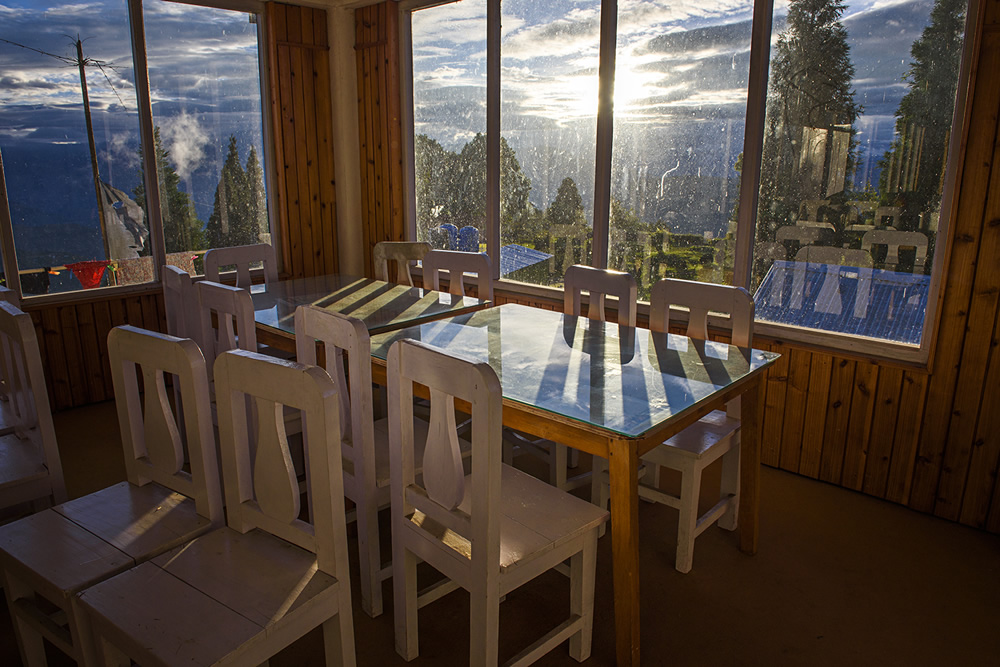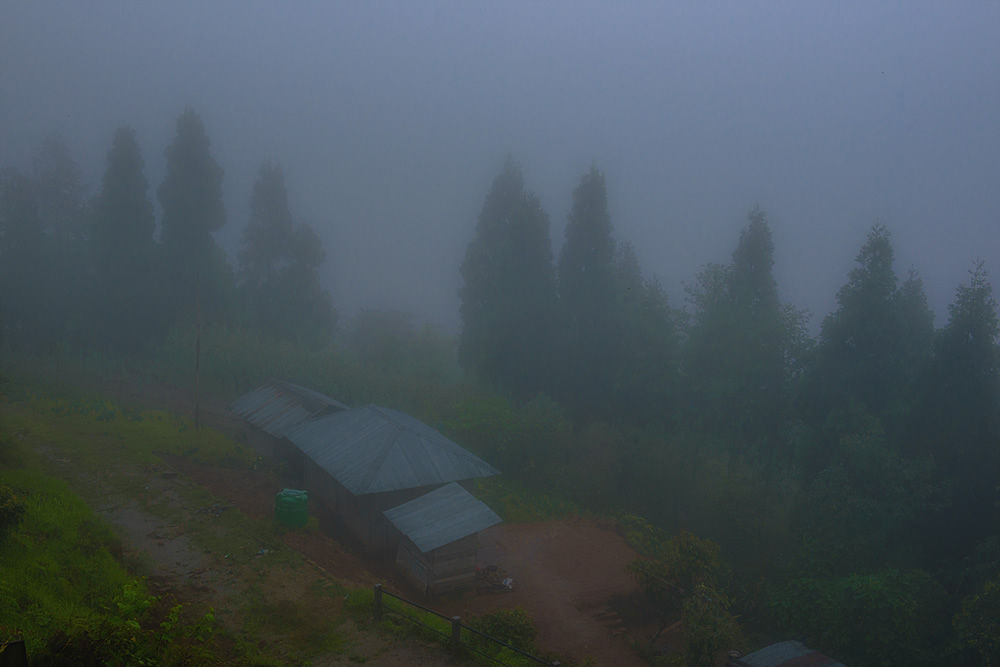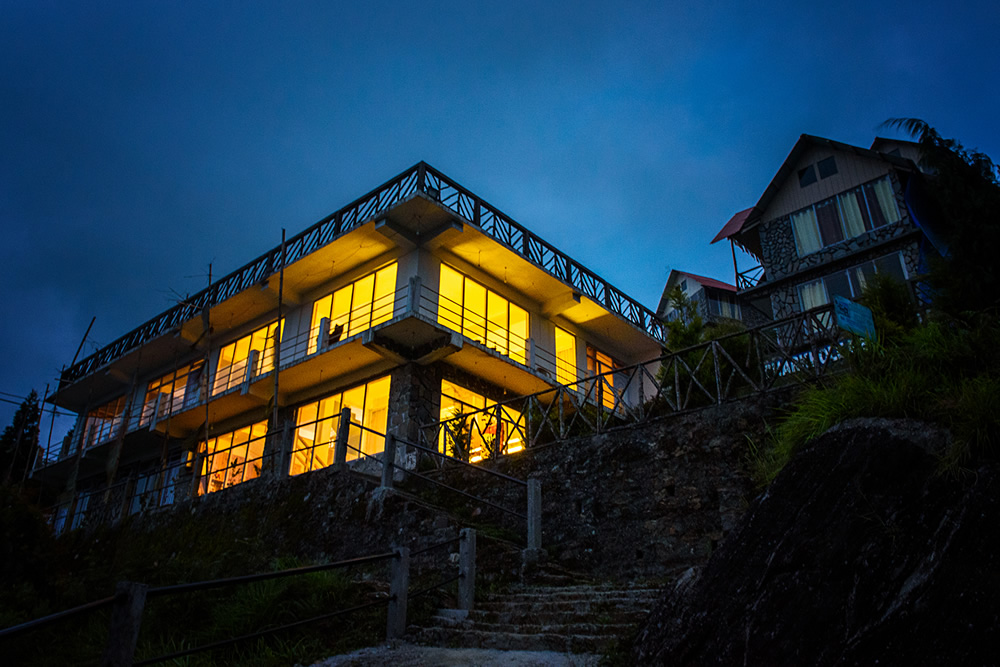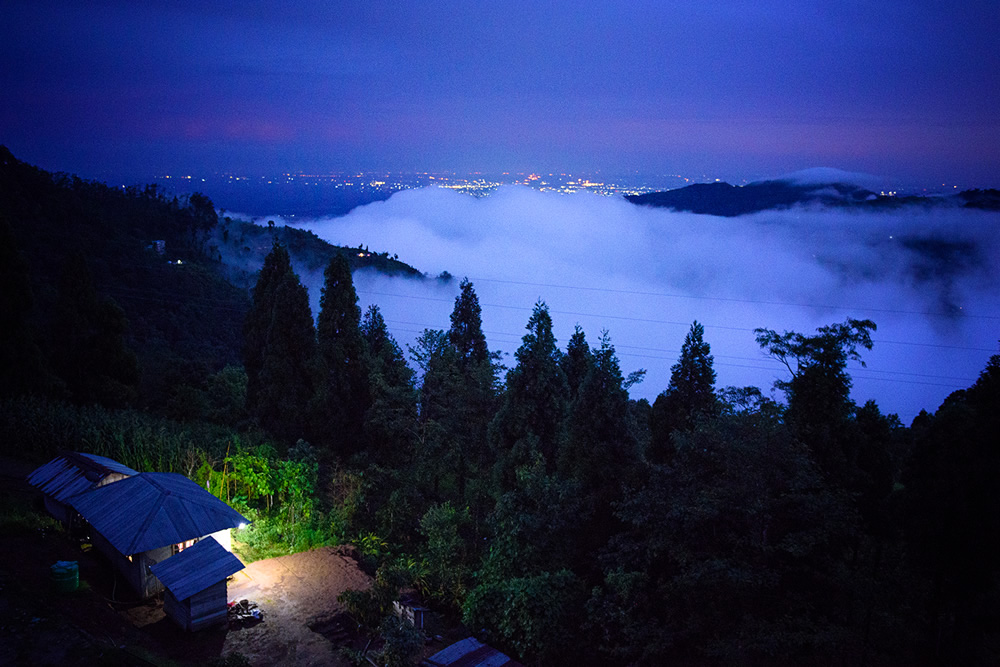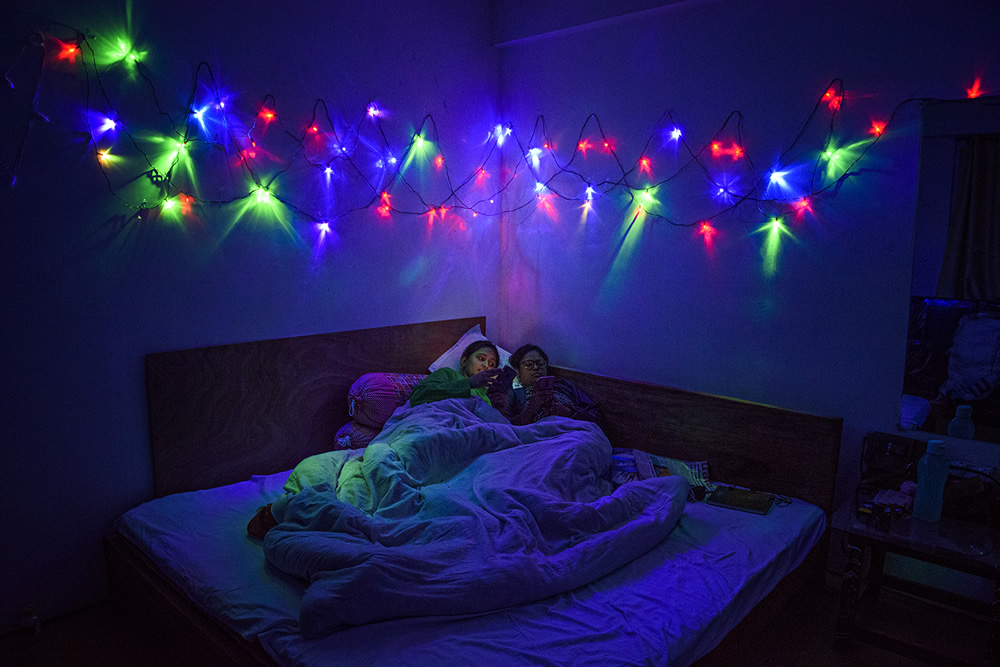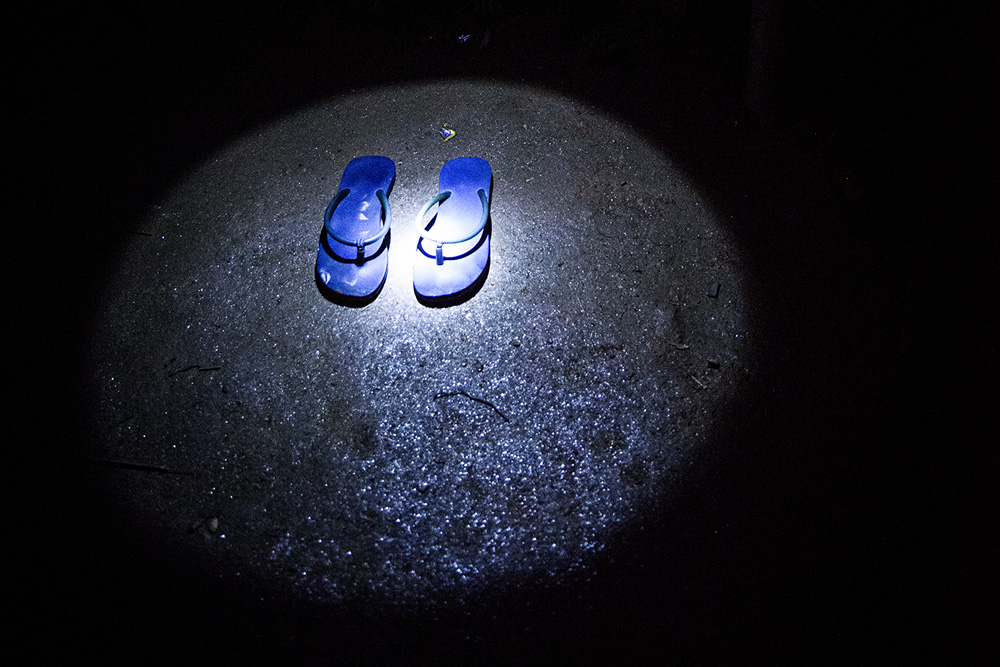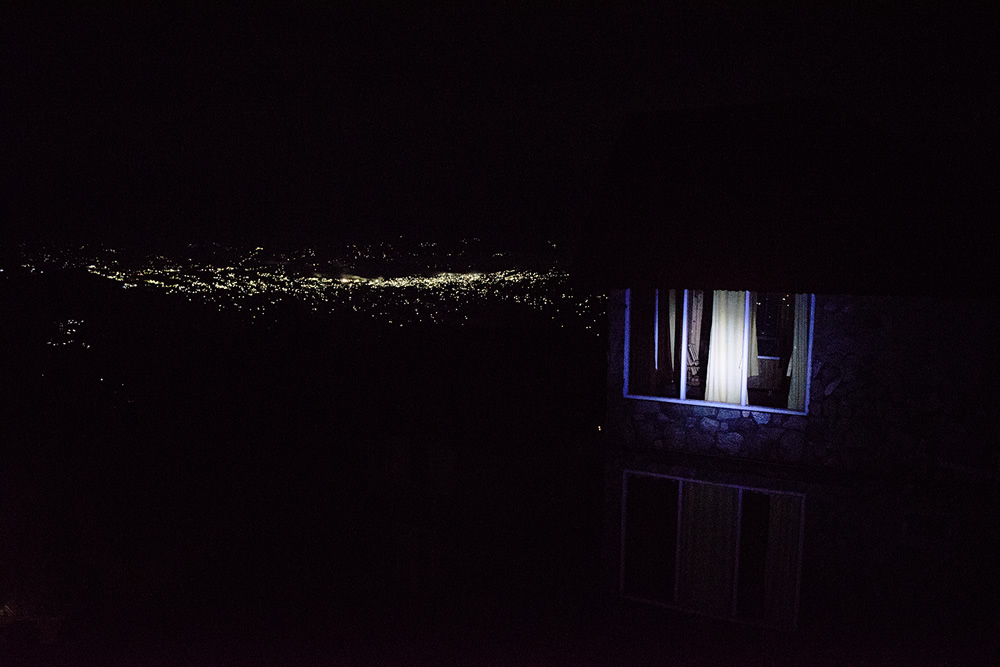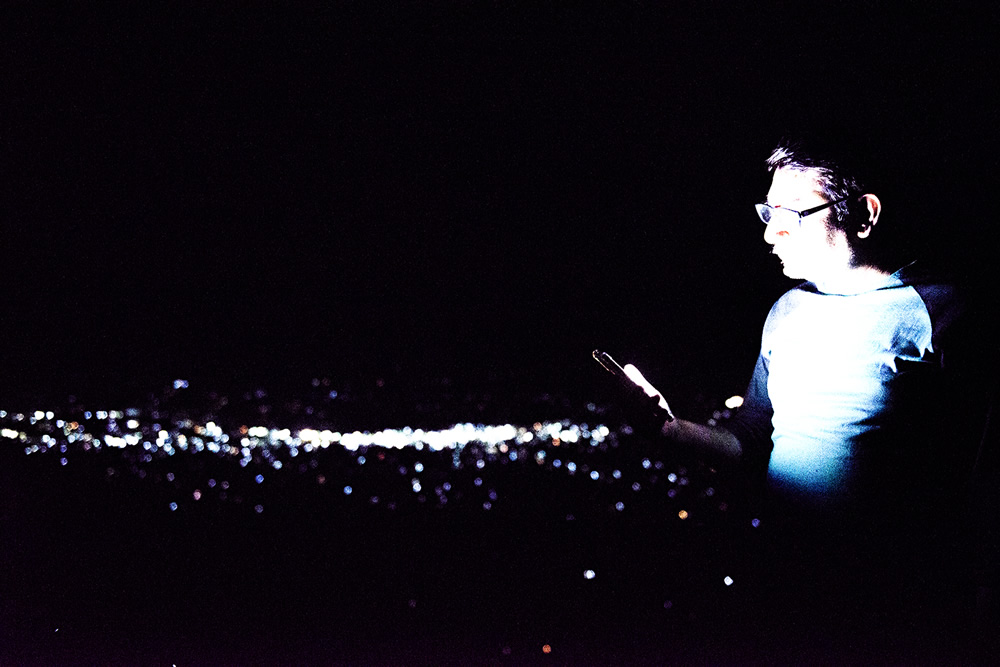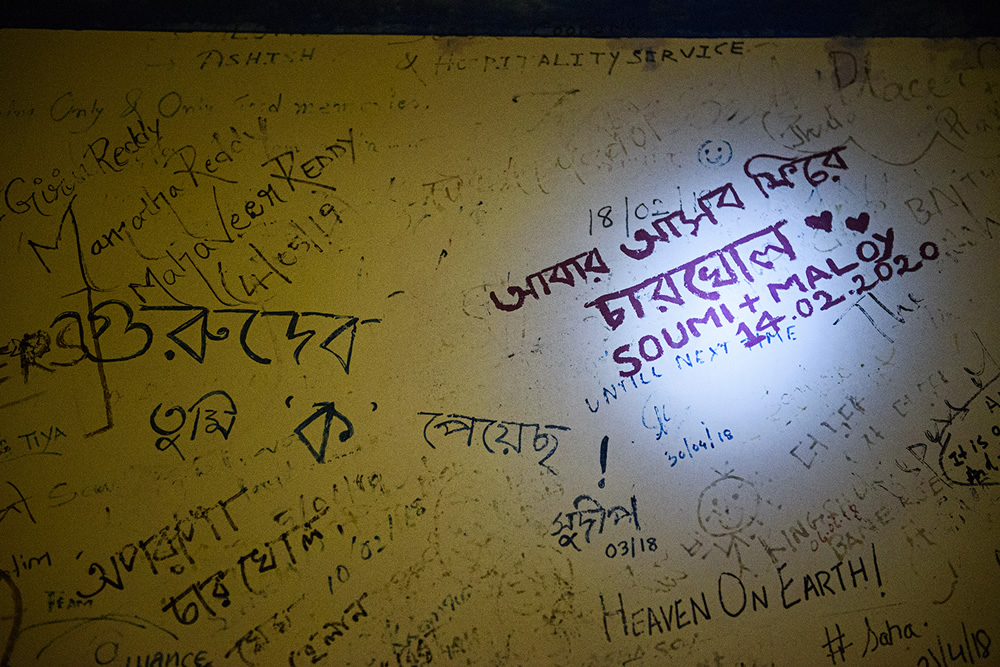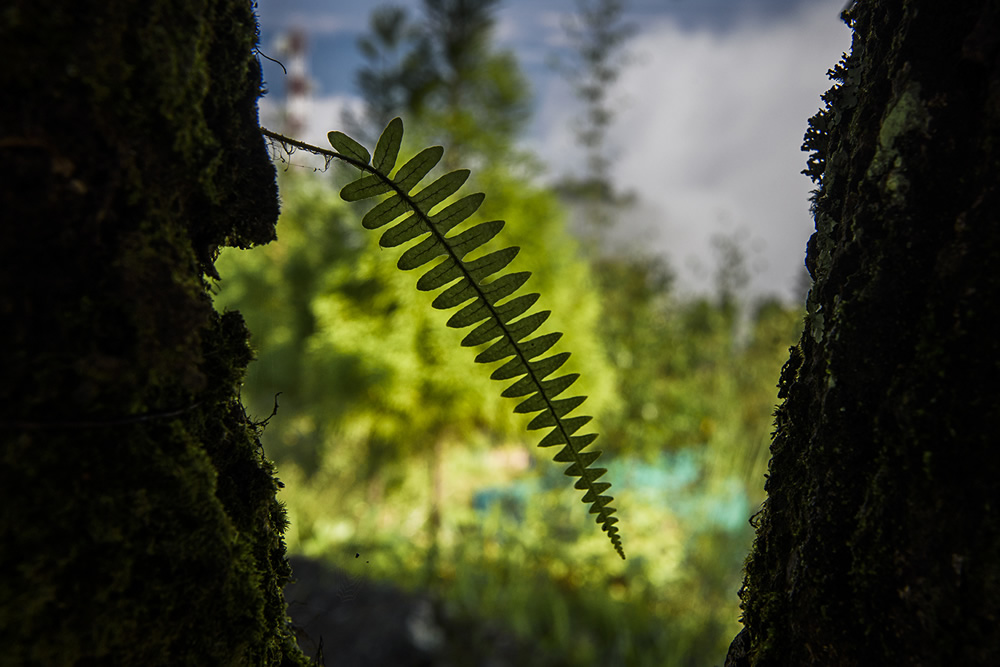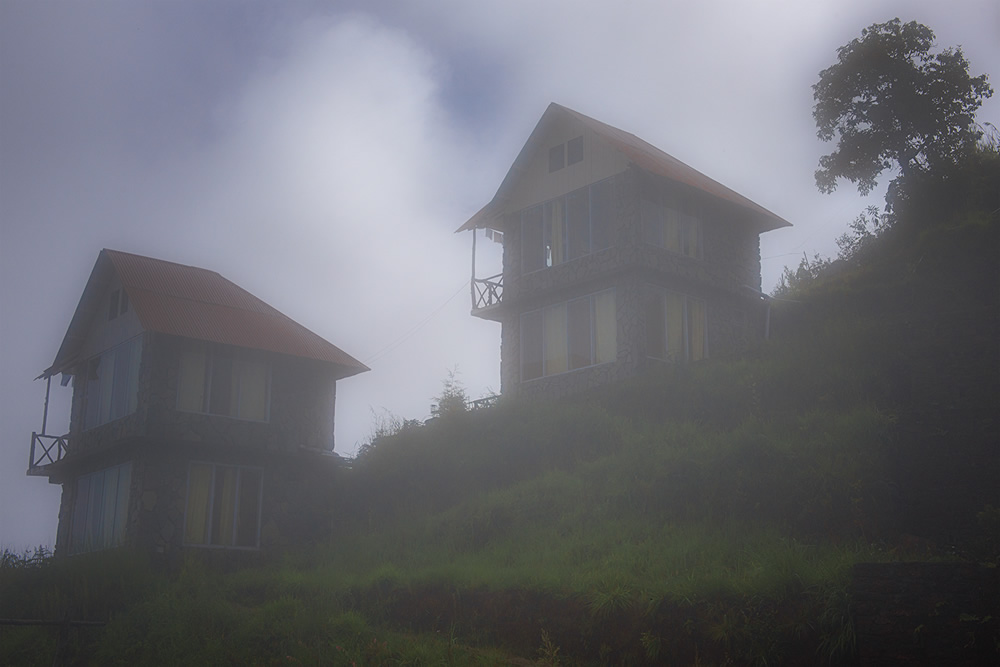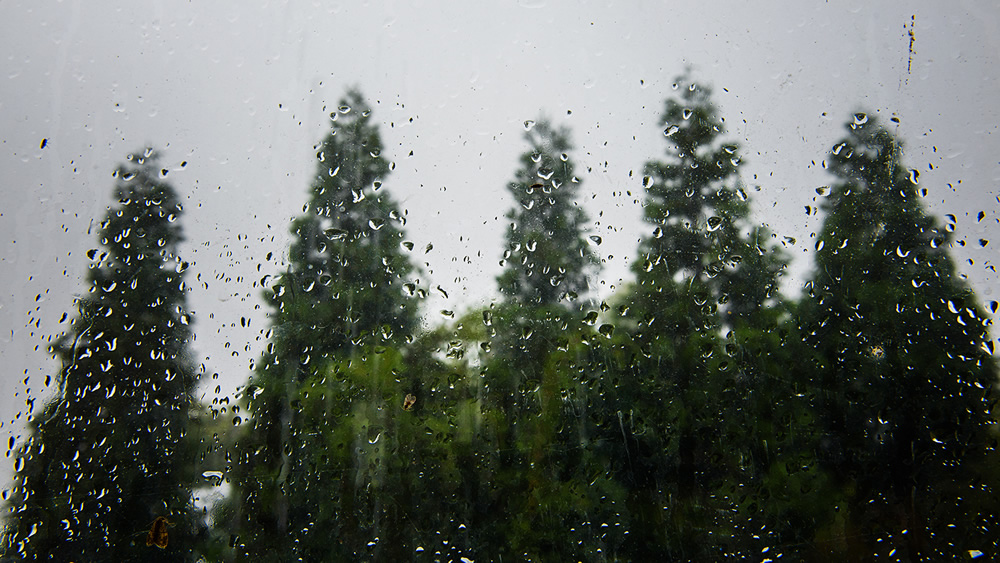 About Pinki Biswas Sanyal
Creativity is my passion since childhood, I used to get fascinated by colours and their various expressions in our daily life. The early curiosity led to an inquiring mind and formal training in painting. Looking back, I find my present passion, photography, is actually an extension of my early love, painting. My camera has equipped me with an insight into human life in its various forms and complexities. As a photographer, my work is focussed on recapturing multi-layered and rich slices of street life in India, women, old age, the inevitability of diseases and death, human endeavors for survival. What I am doing is also photojournalism, chronicling life with man/woman at its core. I live by photography as I find it to be in perfect harmony with my self-effacing, quite a nature.
HONOR-Photographic work has been exhibited in multiple National and International art galleries like Blank Wall Gallery(Athens, Greece), Birla Academy Of Art & Culture(Kolkata), Gaganendra Shilpa Pradarshashala (Kolkata), ICCR (Kolkata), Gallery Gold (Kolkata), Academy Of Fine Arts (Kolkata), Chitrakoot Art Gallery (Kolkata), Chemould Art Gallery (Kolkata), Nagpur Photography Club, Rotaract Club of Vadodara, etc.
Winner of multiple Photography Competitions organized by coinaphoto.com, PHOTOFIE, klickideas.com, UttarbangaSambad, ICCR, Citius Holidays Pvt Ltd, etc.
Photographic work has been published and recognized by different platforms like HIPA, SAHAPEDIA PHOTOGRAPHY GRANT in 2019, finalist in SMITHSONIAN ( 2020 ), Camarena, World Photographic Forum, Global Photography Forum, Streethunters.net, The World Wide Street Photography Club, Black and White Photography group, Street photography in the world group, FOTOJAJS, etc.
Winner of multiple Drawing and Painting Competitions at college and school level.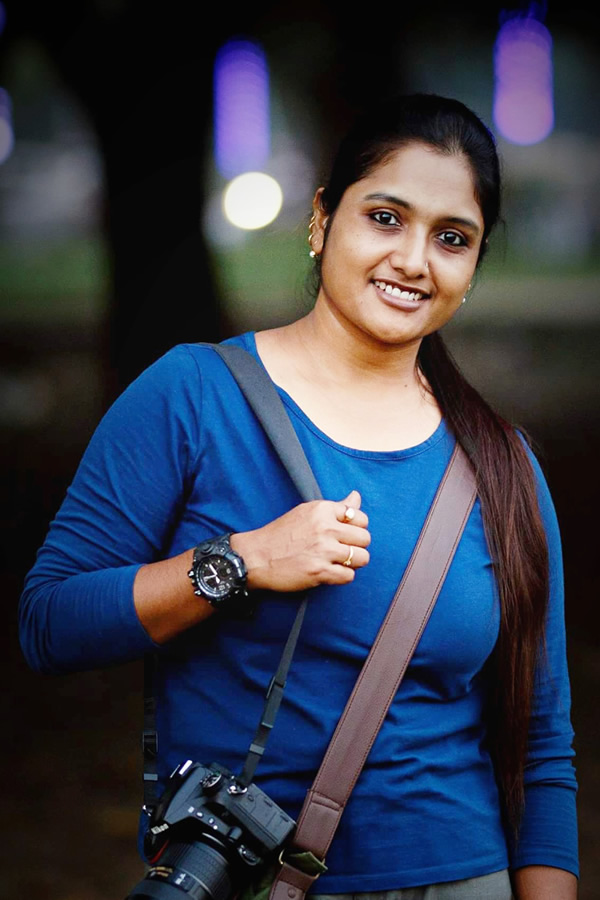 You can find Pinki Biswas Sanyal on the Web:
Copyrights:
All the pictures in this post are copyrighted to Pinki Biswas Sanyal. Their reproduction, even in part, is forbidden without the explicit approval of the rightful owners.