Palkhi is a 1000 — year old tradition which was started by some saints of Maharashtra (India). and is still continued by their followers called as Varkaris (people who follow a Vari, a fundamental ritual). People collectively go singing and dancing, chanting Dnyanba-Tukaram in what are called as Dindis (organised group of Varkaris) to the holy town of Pandharpur (a small town in the district of Solapur) in Hindu months of Ashadh (June-July) and Karthik (November-December).
The Palkhi starts in the month of Jyeshth (June) and the whole process lasts a total of 22 days. Every year on the eleventh day of the first half of the month of Ashadh, the Palkhi reaches Pandharpur. Every saint, right from Sant Dnyaneshwar to Sant Tukaram was following the Vari tradition.
In the year 1685, Narayan baba, the youngest son of Tukaram was a man of innovative spirit and decided to bring about a change in the dindi-wari tradition by introducing the Palkhi, which is a sign of social respect. He put the silver padukas (footsteps) of Tukaram in the Palkhi and proceeded with his dindi to Alandi where he put the padukas of Dnyaneshwar in the same Palkhi. This tradition of twin Palkhis went on every year, but in 1830 there were some disputes in the family of Tukaram, concerned with rights and privileges. Following this, some thoughtful persons decided to break-up the tradition of twin Palkhis and organise here after, two separate Palkhis Tukaram Palkhi from Dehu (Pune Maharashta) and the Dnyaneshwar Palkhi from Alandi (Pune Maharashta).
From that time till date, both the Palkhis meet in Pune for a brief halt and then diverge at Hadapsar to meet again at Wakhri, a village nearby to Pandharpur.
In course of time, this tradition is becoming popular day by day. A total of approximately 2 lakh devotees proceed along with the Sant Tukaram Palkhi from Dehu village, while a total of 4 lakh devotees march along with the Sant Dnyaneshwar Palkhi from alandi village. At present a total of 43 Palkhis including the above two visit Pandharpur village every year.
Thousands of people called 'Varkari' reach Pandharpur from Alandi or Dehu after walking for about 250kms in Aashad (a hindu month which coincides with June/ July) Ekadashi (11th day of the moon). They walk with palkhis (chariots) carrying paduka (sandals) of the saints singing sacred songs. Varkaris are a Hindu religion sect who workship Vithoba (or Vitthal), an incarnation of Krishna.
Devotee chants the name of "Mauli Vittal" all the way & completes the yatra by feet on Ashadi Ekadashi at Pandharpur. Around 8 lakhs of warkaris flocked the city and their chants of "Ram Krishna Hari, jai jai Ram Krishna Hari" and Dnyanba-Tukaram (the famous Maharashtrian saints, Dnyaneshwar and Tukaram) reverberated on the streets.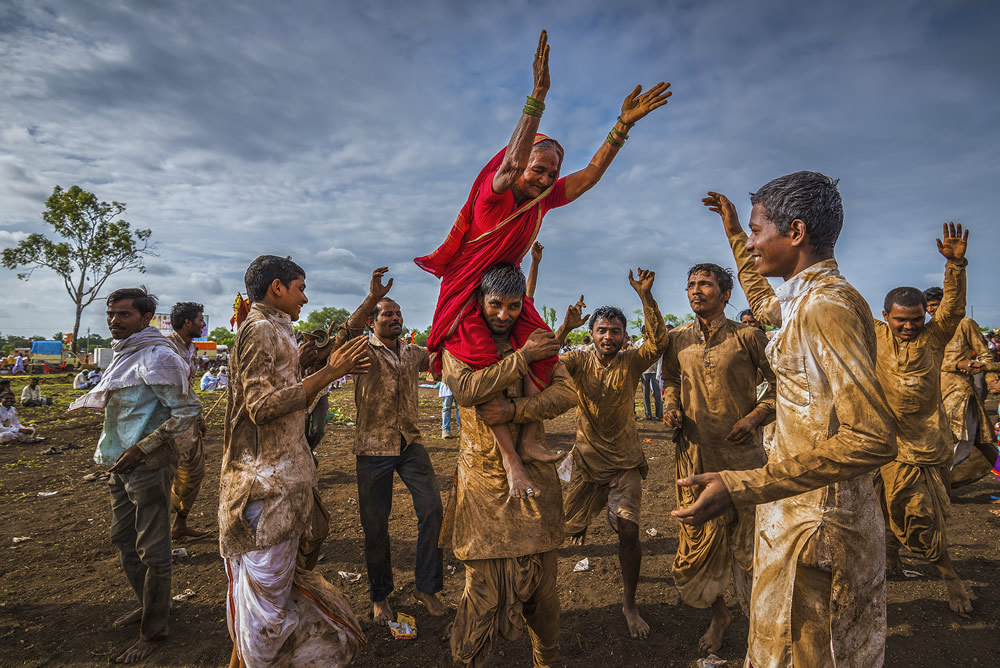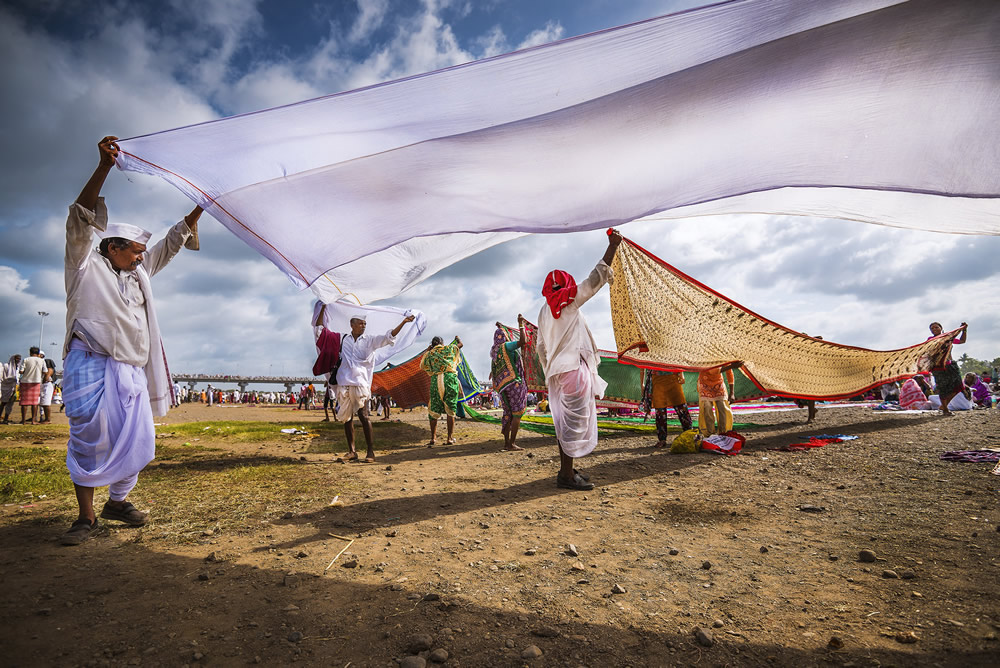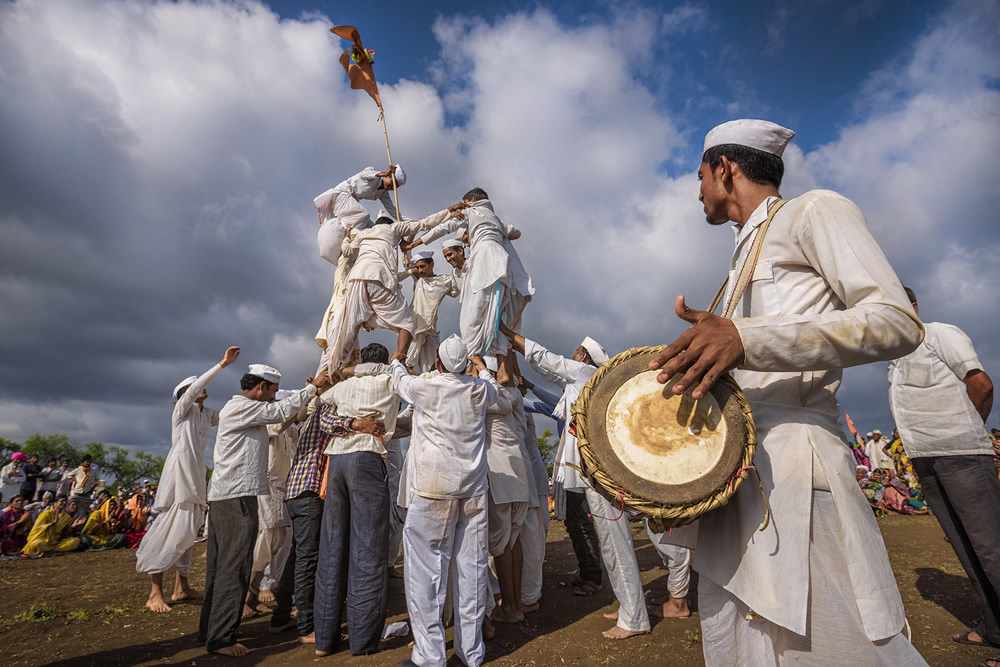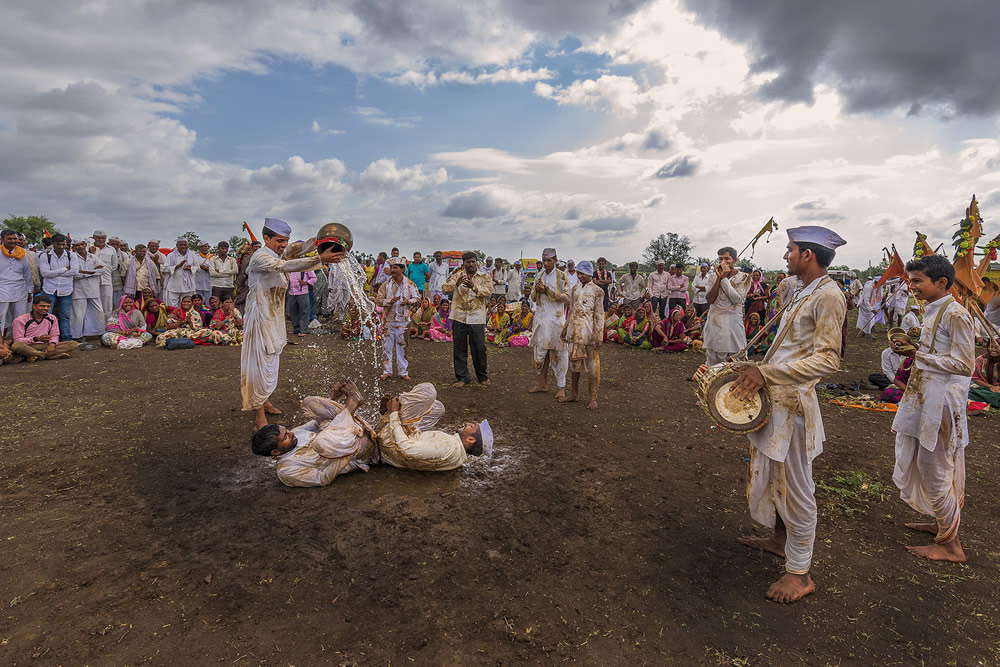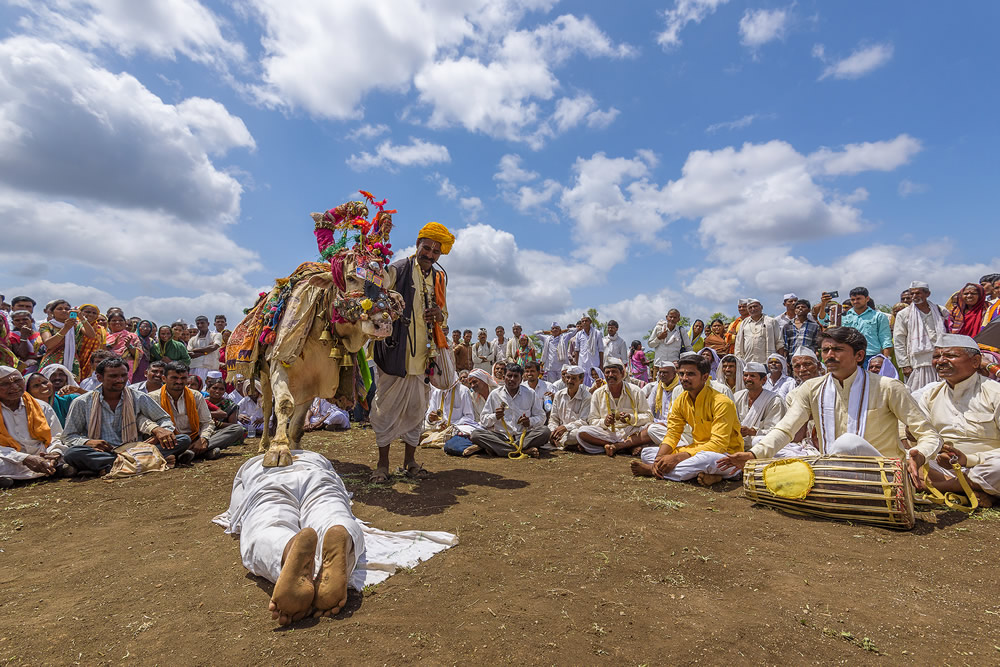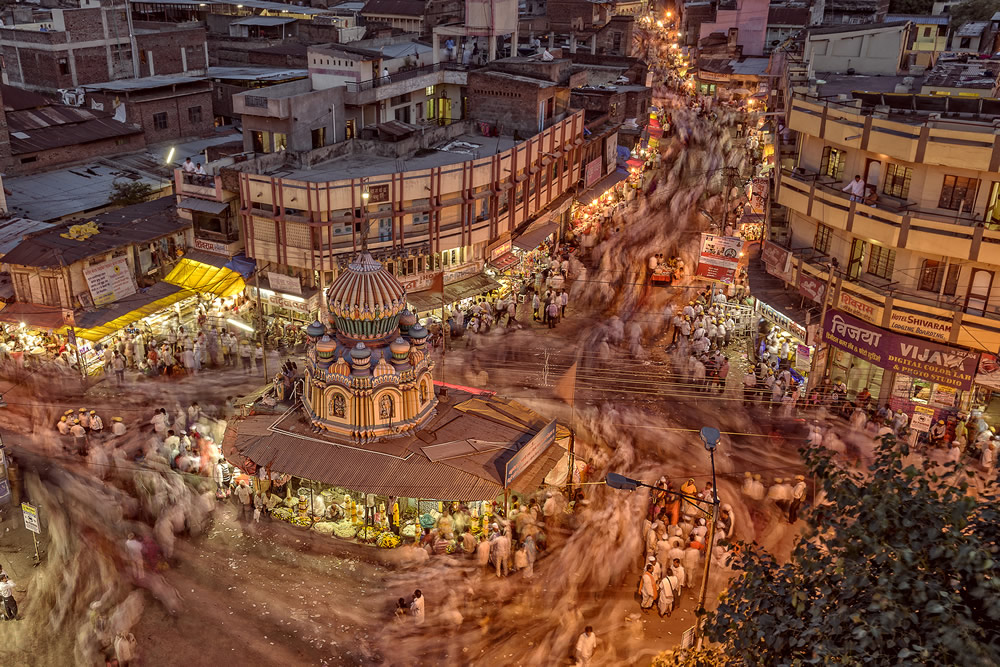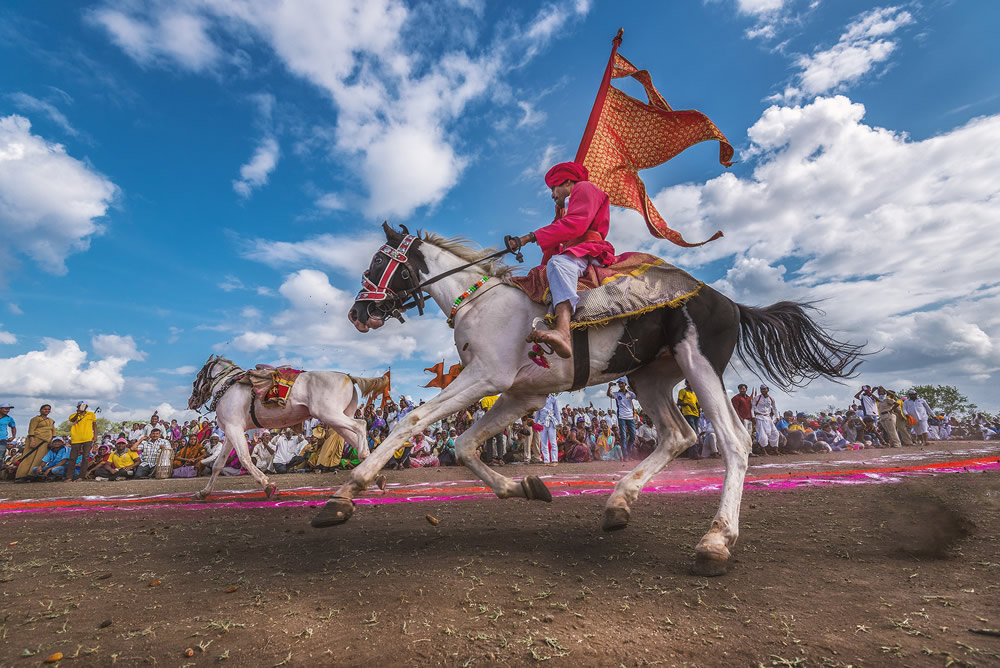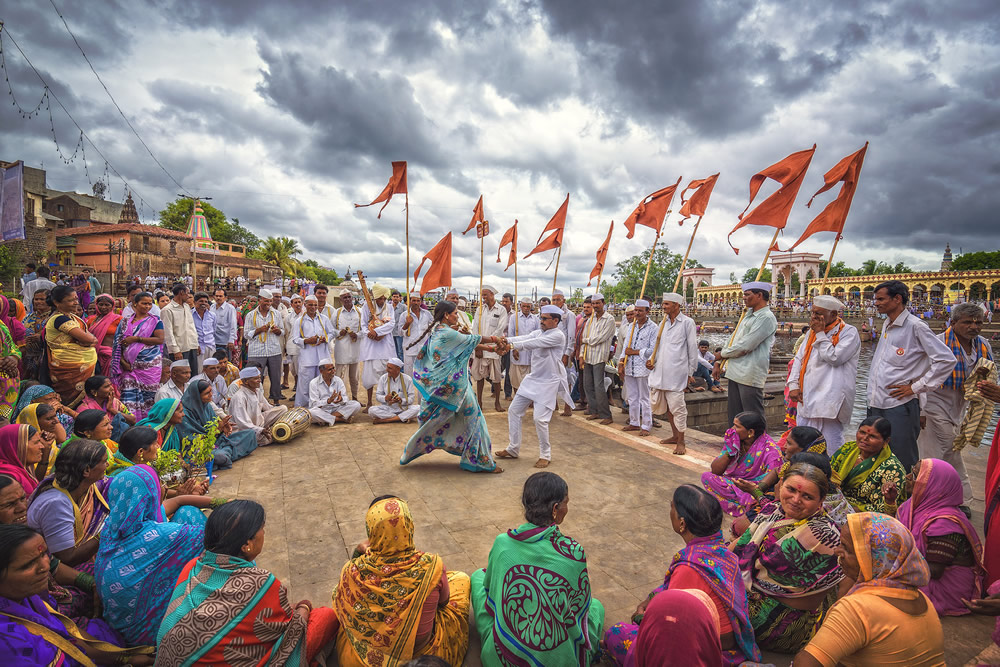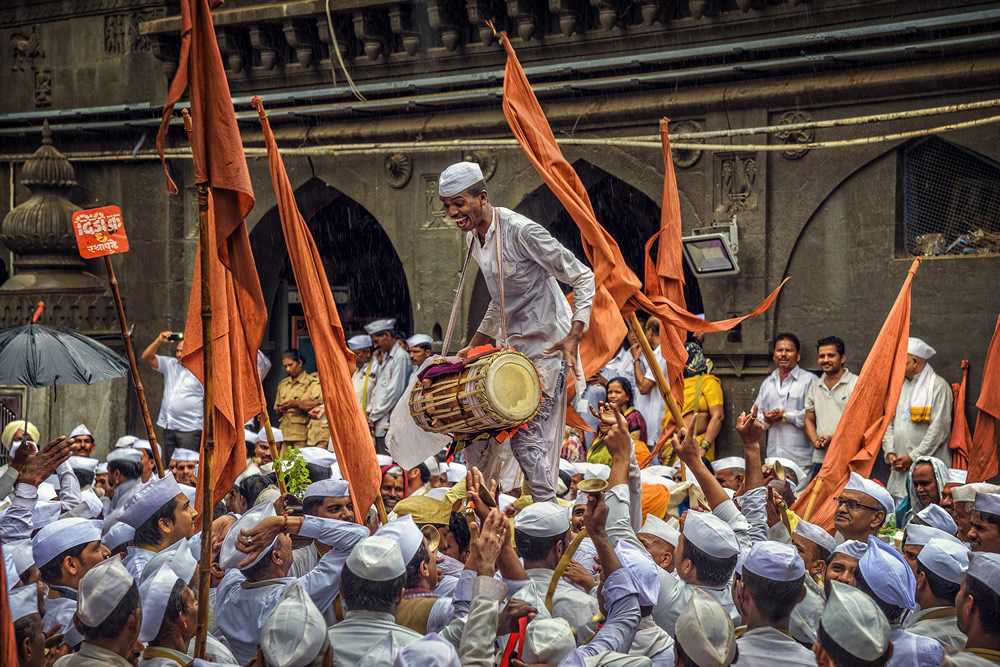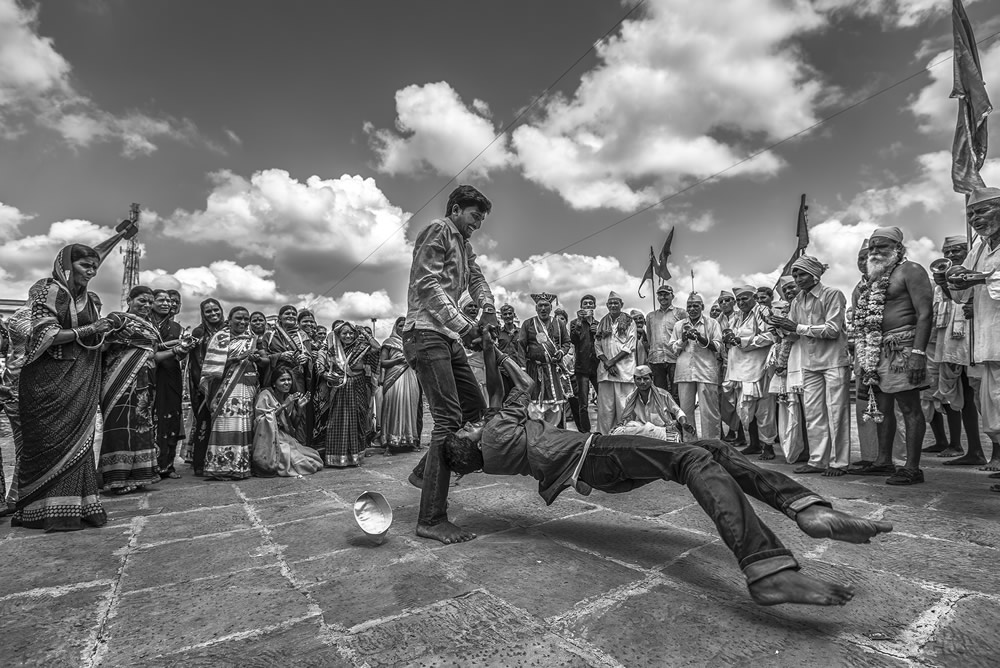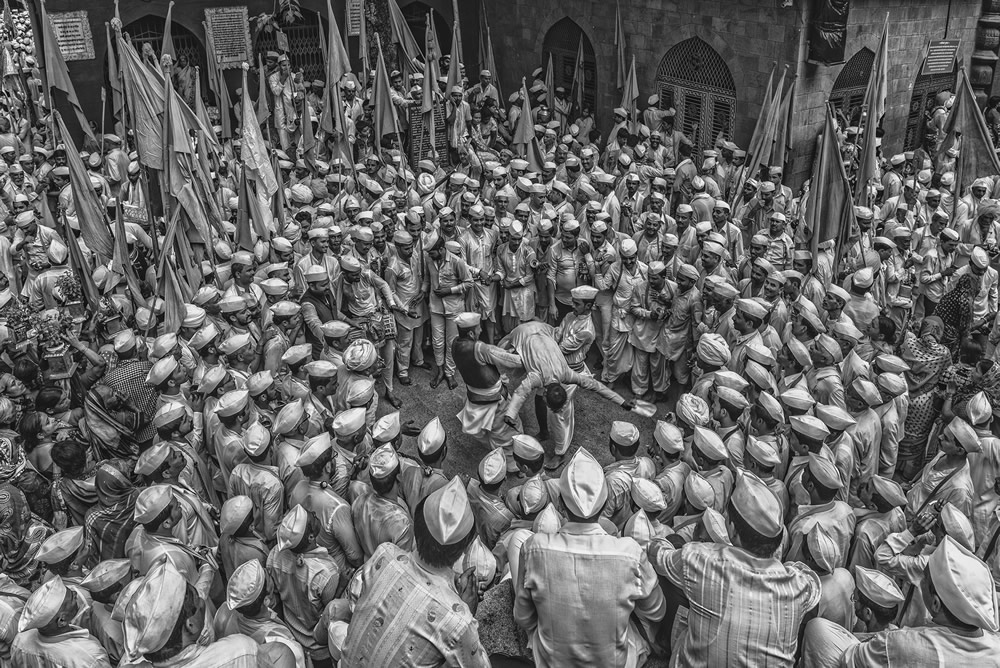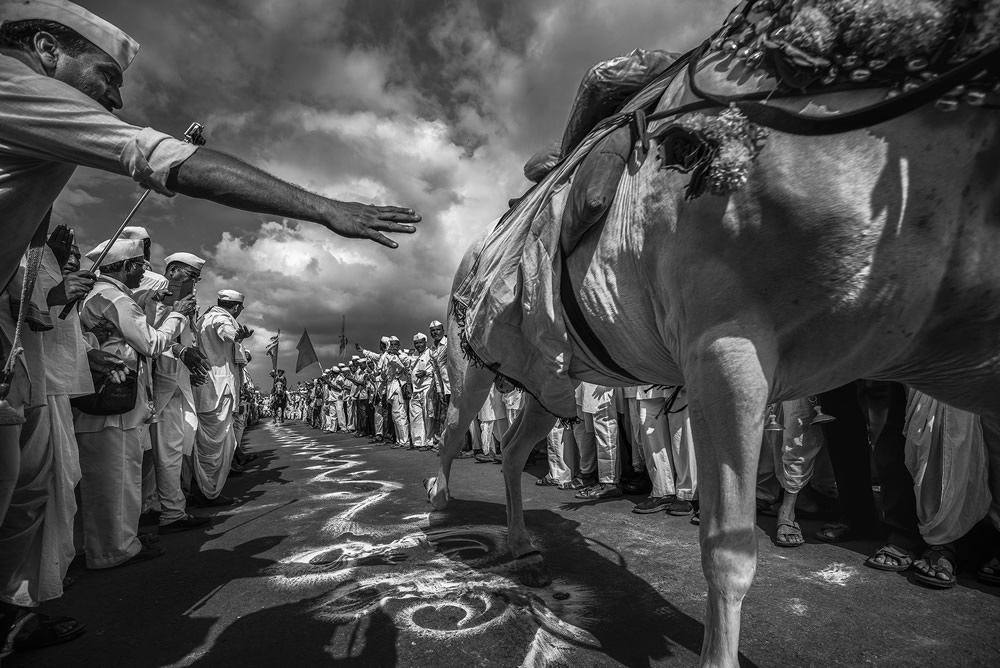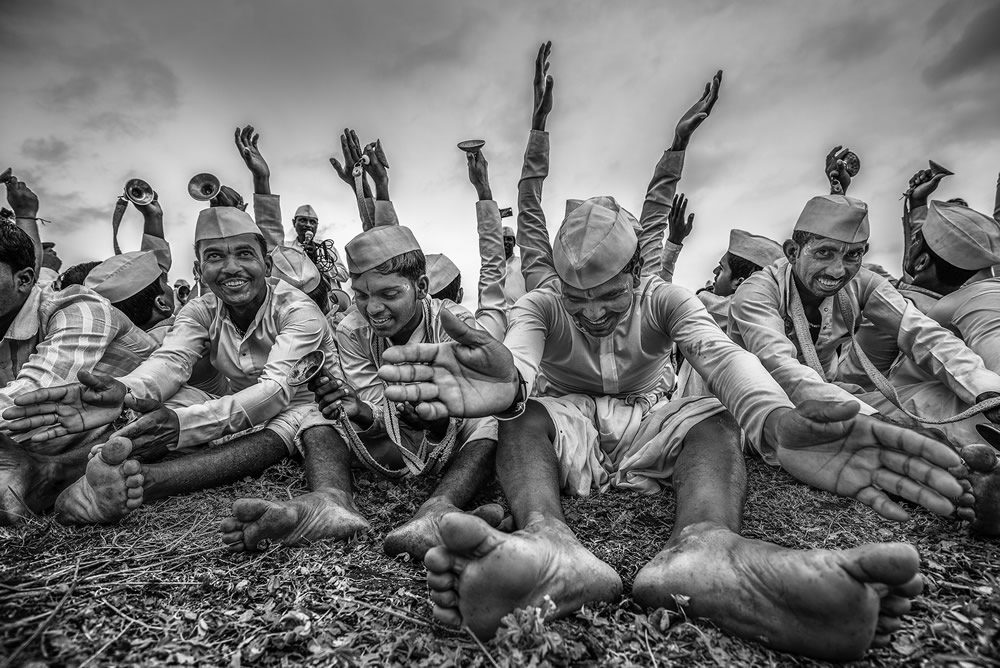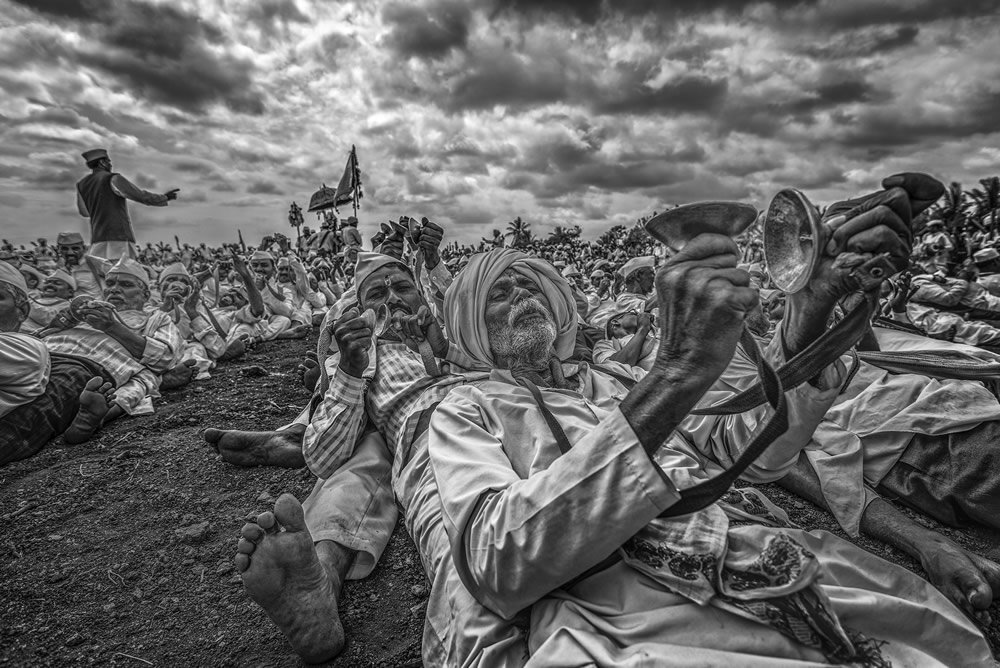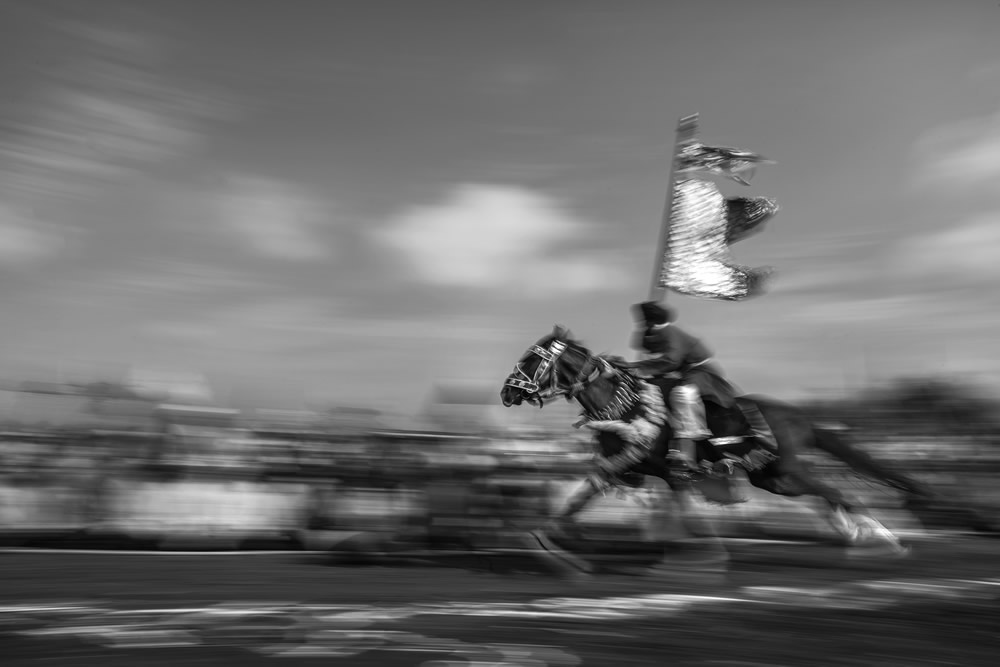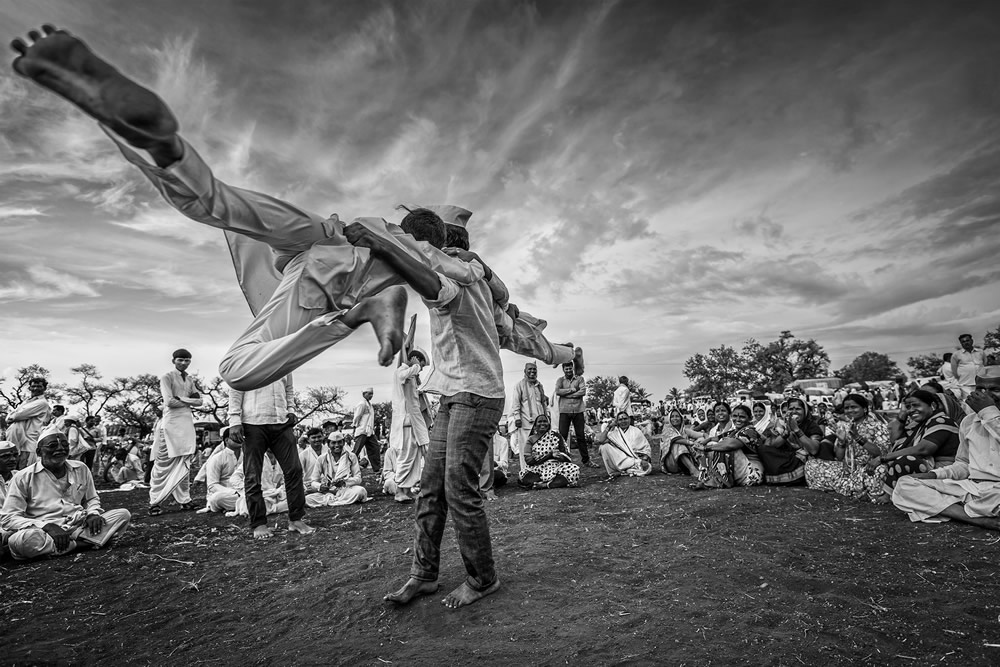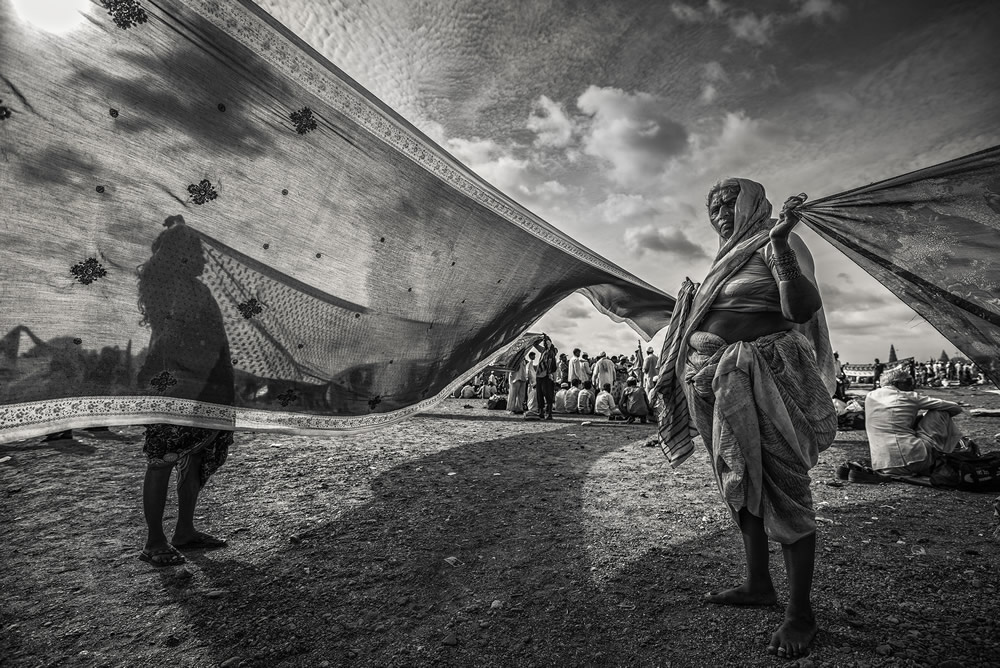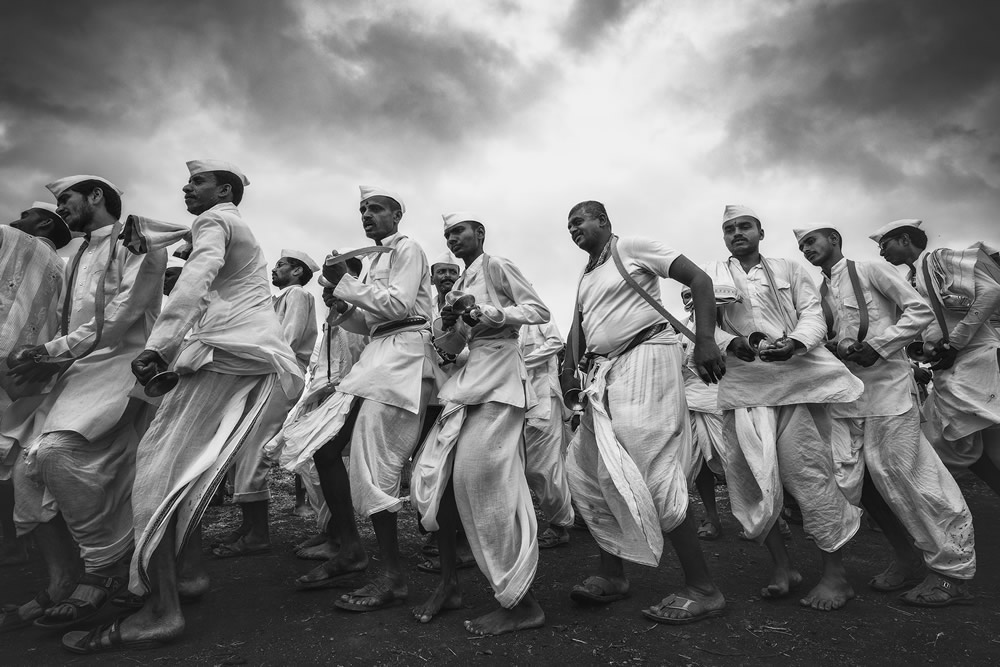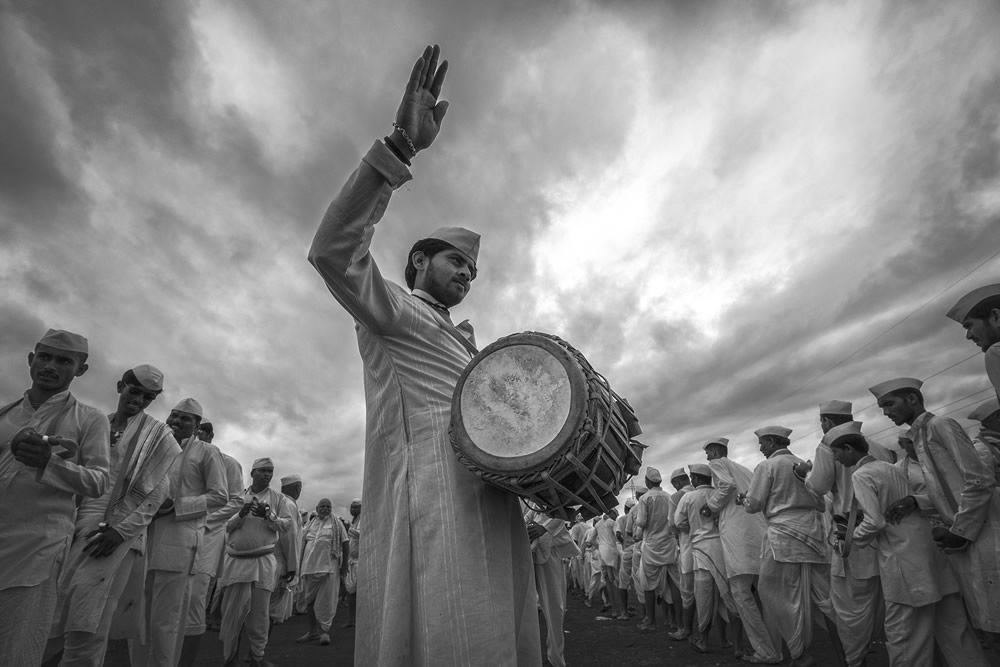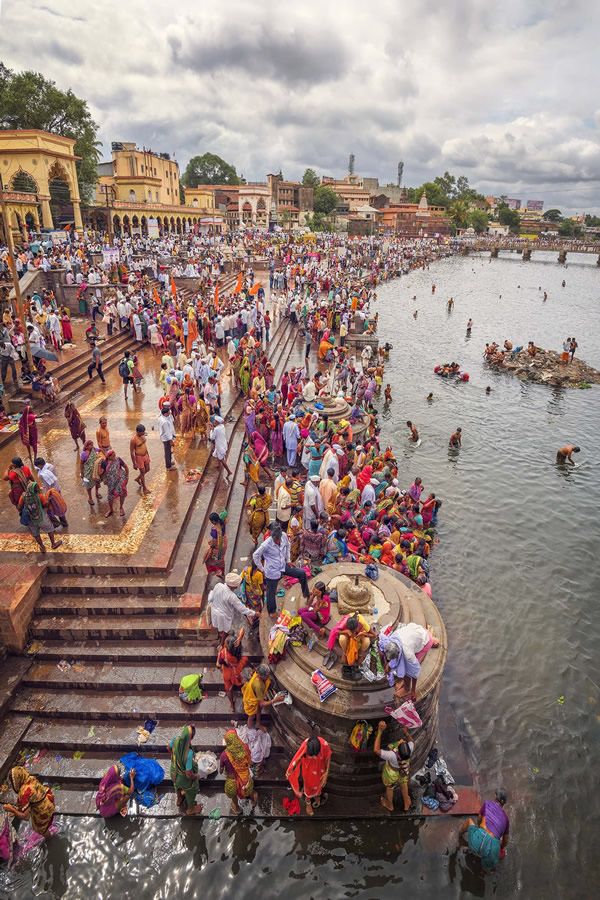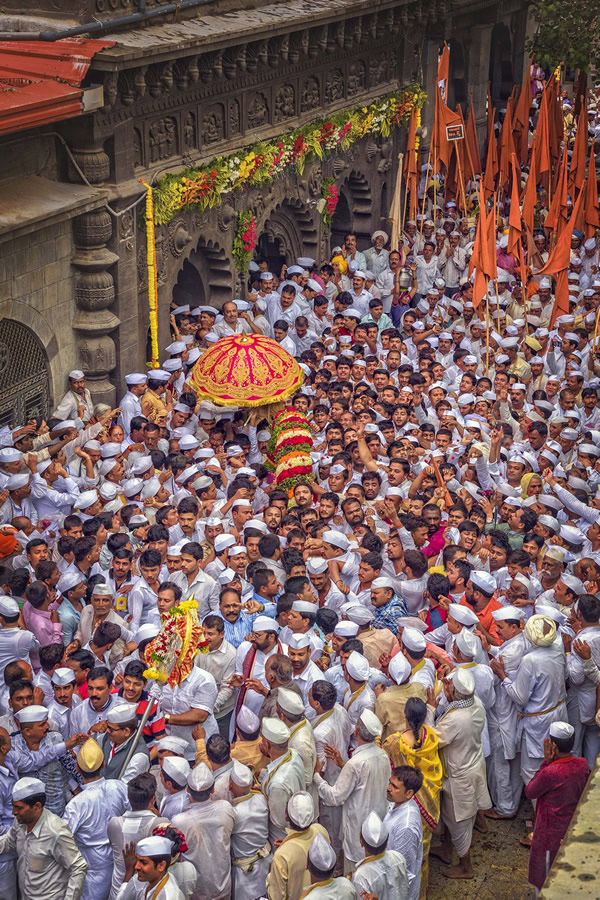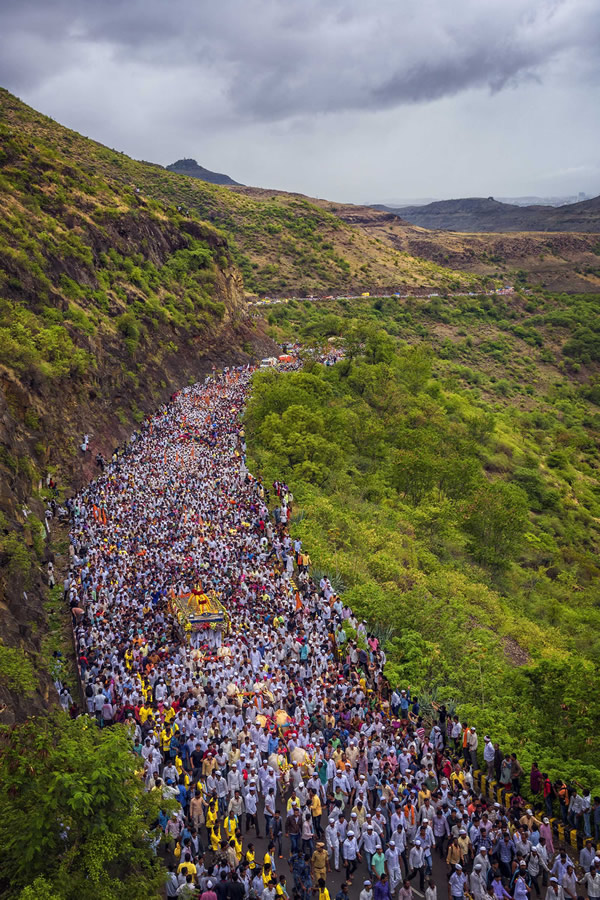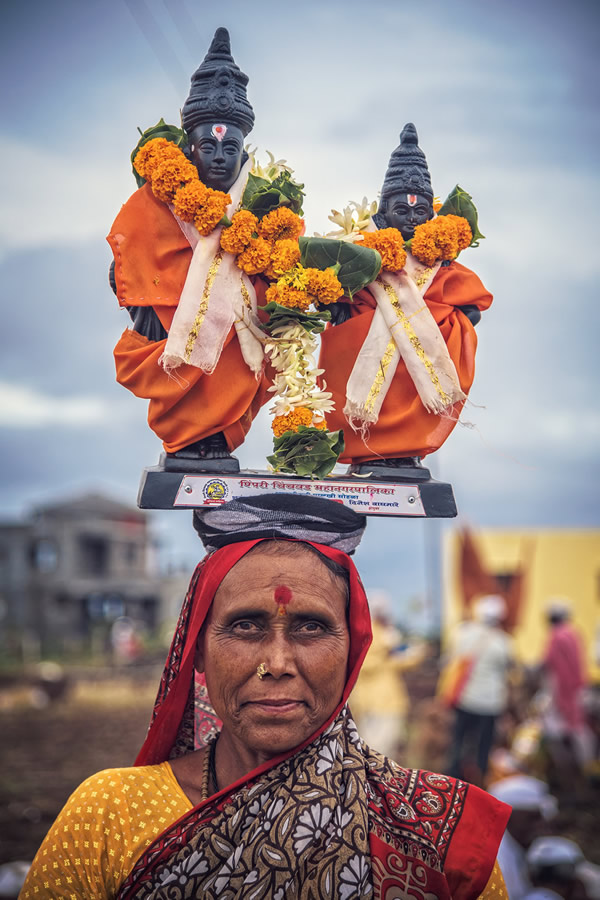 About Dnyaneshwar Prakash Vaidya
I am Dnyaneshwar Prakash Vaidya. I am an amateur photographer from a small village near Kolhapur city, Maharashtra.
Maharashtra is very ancient and historical state in India. There is a historic culture and tradition vary from town to town and mile to mile. There are many festivals and traditions followed by worldwide photographers for which they came across Maharashtra, not just doing photography but became a part of this tradition and enjoys a lot. There are cultural festivals like Palkhi Festival, Haldi Festival, Lord Ganesha Festival, Kushti Festival and many more.
I have started photography in the year 2015. I am working on Maharashtrian Tradition and Culture. Telling stories through my photography is my passion. I have participated a lot of festivals which happened in and around Maharashtra. These Photo Walks improved my photography view and as well as great respect for my culture and tradition.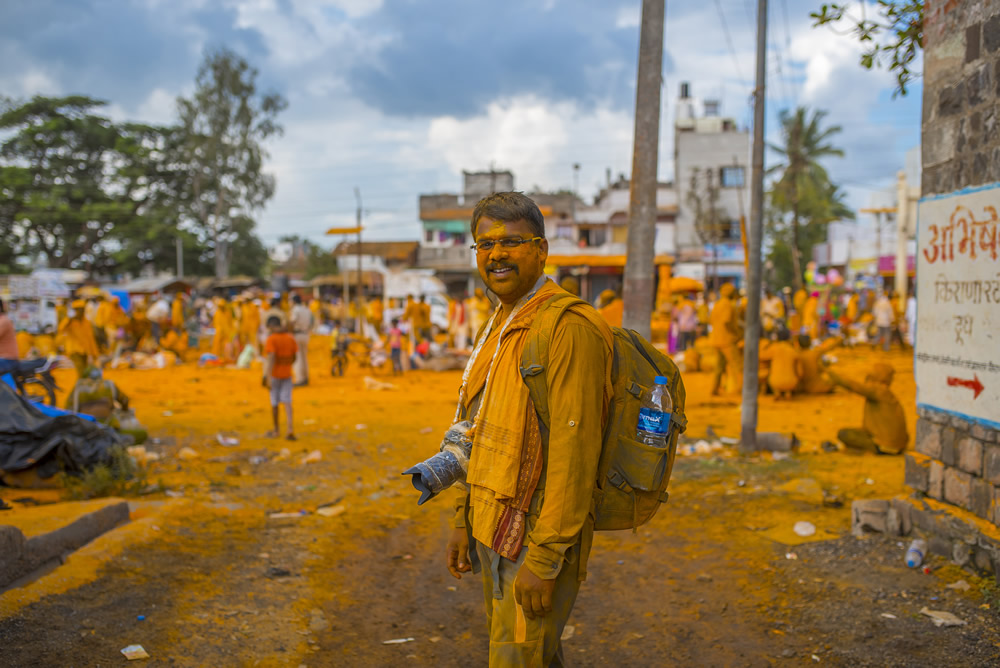 You can find Dnyaneshwar Prakash Vaidya on the Web :
Copyrights:
All the pictures in this post are copyrighted Dnyaneshwar Prakash Vaidya. Their reproduction, even in part, is forbidden without the explicit approval of the rightful owners.