This series of photos is about the Yakshagana artists. The images are shot in Yakshagana held in NITK Surathkal on January 12th, 2020 using Canon 1300d with the kit lens.
Yakshagana is a traditional Indian theatre form, developed in Dakshina Kannada, Udupi, Uttara Kannada, Shimogga and western parts of Chikmagalur districts, in the state of Karnataka and in Kasorgod District in Kerala that combines dance, music, dialogue, costume, make-up, and stage techniques with a unique style and form. It is believed to have evolved from pre-classical music and theatre during the period of the Bhakti movement.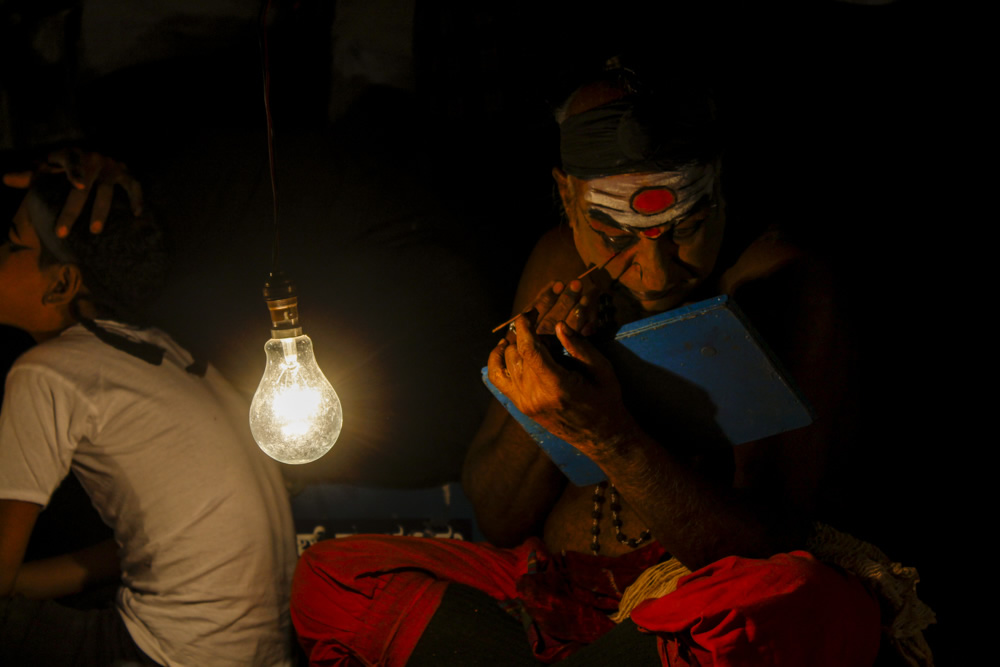 This theatre style is mainly found in coastal regions of Karnataka in various forms. Towards the south from Udupi to Kasaragod of Tulu Nadu region, the form of Yakshagana called as 'Thenkuthittu' and towards the north, up to Uttara Canara it's called 'BadagaThittu'. Both of these forms equally played all over the region. Yakshagana is traditionally presented from dusk to dawn. Its stories are drawn from Ramayana, Mahabharata, Bhagvata and other epics from both Hindu and Jain and other ancient Indic traditions.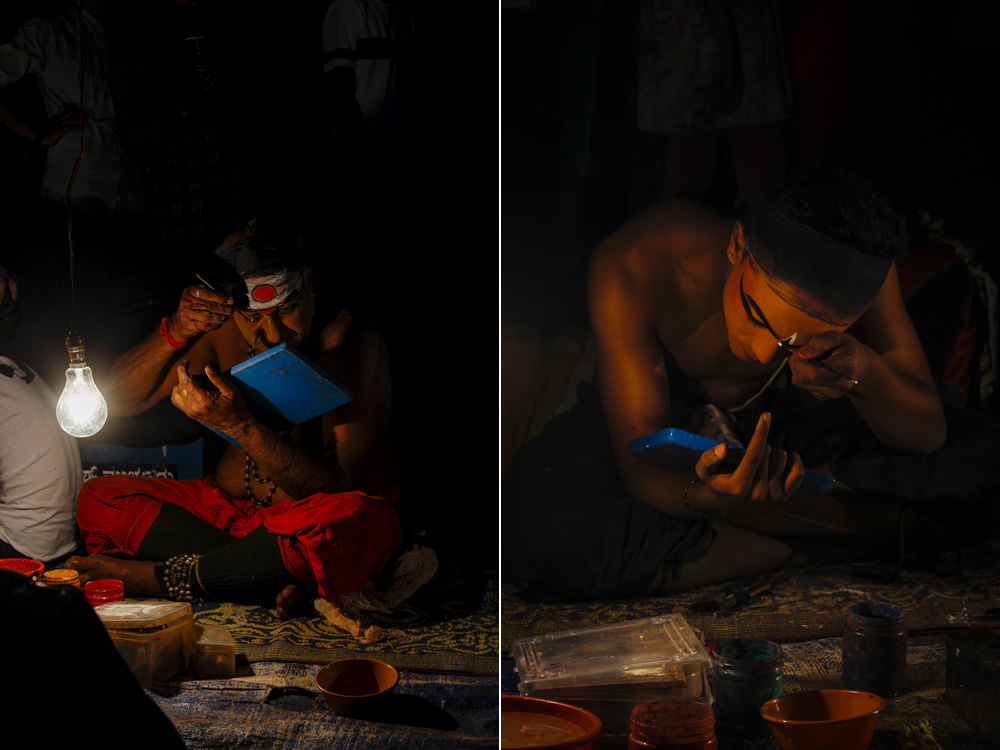 A Yakshagana (ಯಕ್ಷಗಾನ) performance typically begins in the twilight hours, with an initial beating of the drums of several fixed compositions, called abbara or peetike. The full ensemble of a Yakshagana consists of a minimum of 15 people, which include the musicians, the actors and the narrator. It consists of a story teller who narrates the story by singing (which includes prepared character dialogues) as the actors dance to the music, portraying elements of the story as it is being narrated.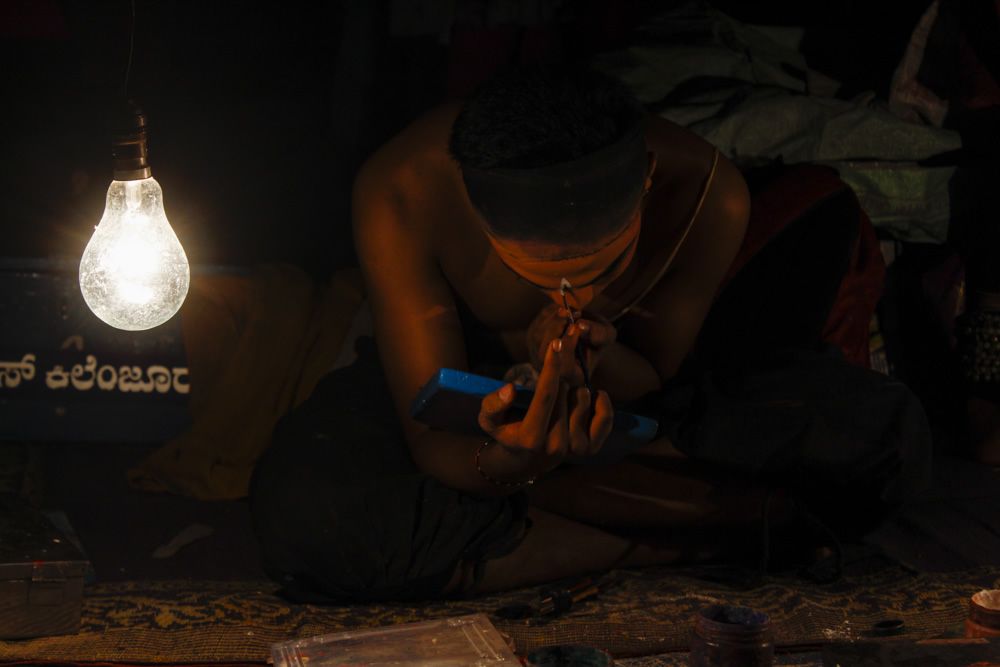 Traditionally the performances are staged in the open air over a period of dusk to dawn Actors wear resplendent costumes, head-dresses, and face paints. Yakshagna costumes are rich in color. The costumes (or vesha in Kannada) depend on characters depicted in the play (prasanga). It also depends on the Yakshagana style (tittu). The make-up of important male characters includes a conch-shell design of the sides of the cheeks, and a U-shaped mark on the forehead. A performance usually depicts a story from the "Kavya" (epic poems) and the "Puranas" (ancient Hindu texts).
There are about 30 full-fledged professional troupes, and about 200 amateur troupes in Yakshagana with one thousand professional artists and many more amateurs. Professional troupes go on tour between November to May, giving about 180-200 shows. As most troupes are associated with temples, training in the art has been confined to temple premises.
Even today, Yakshagana is kept alive and is performed across the state, especially in the Coastal parts of Karnataka.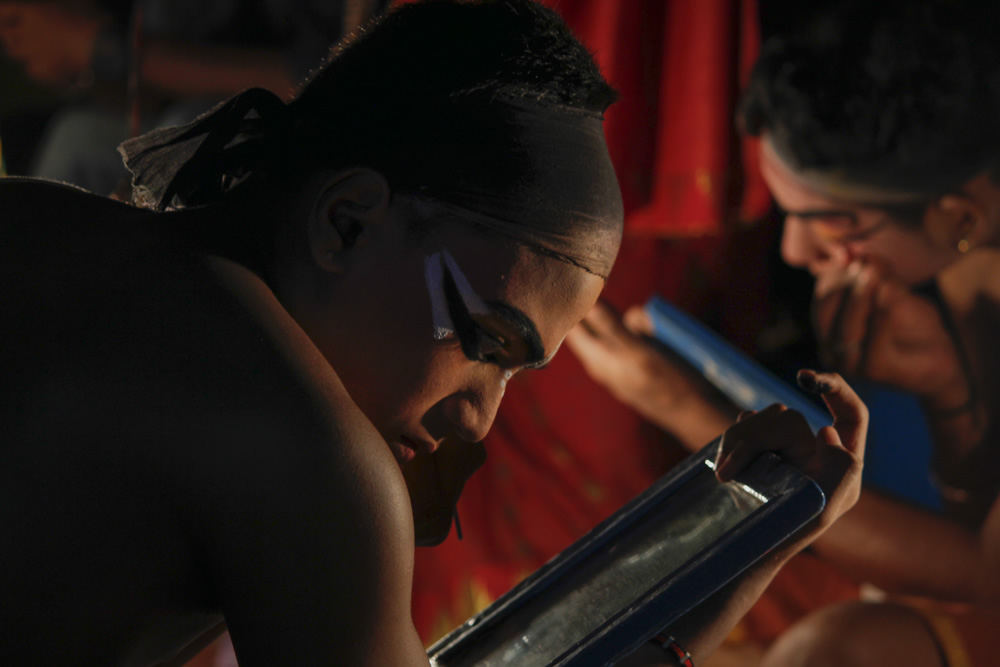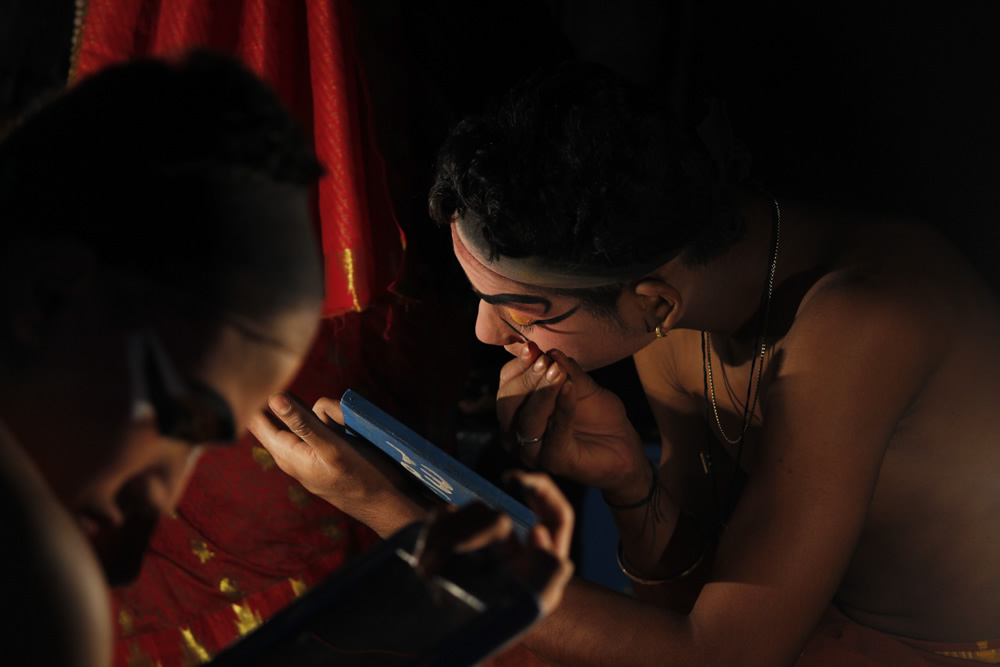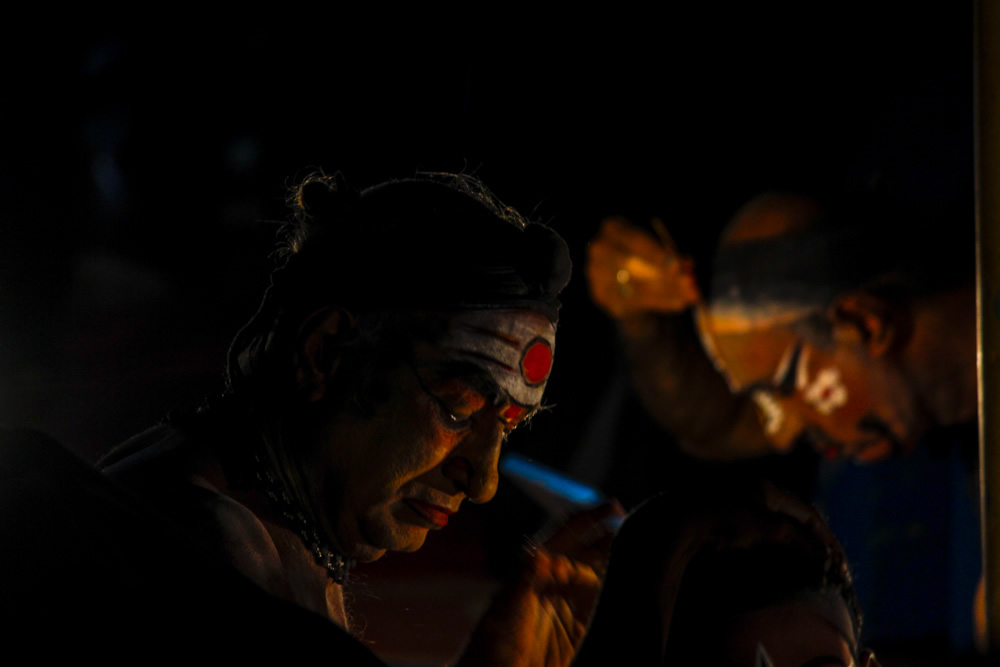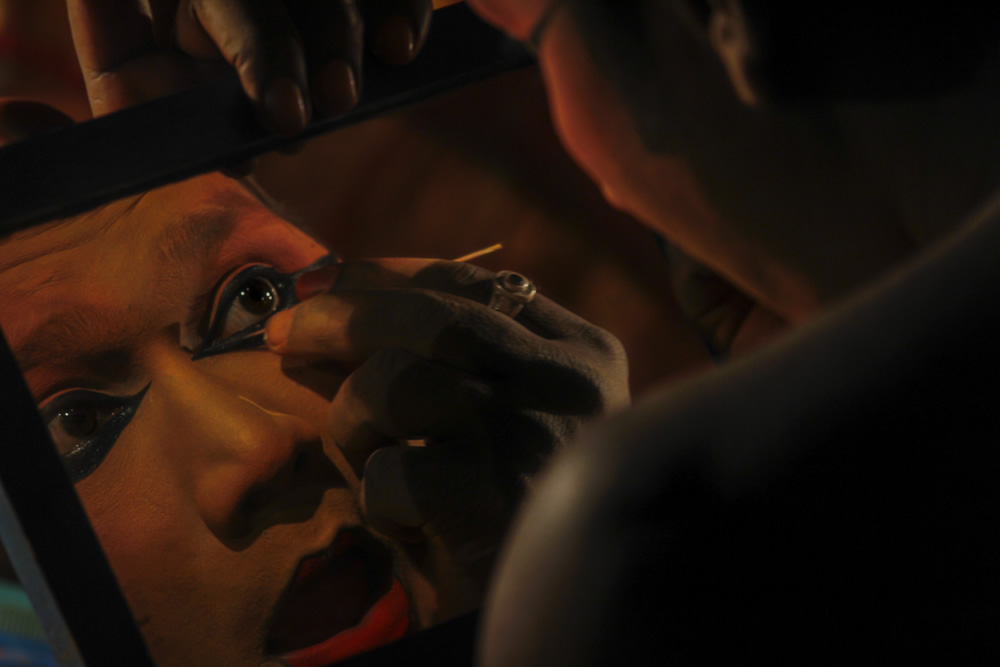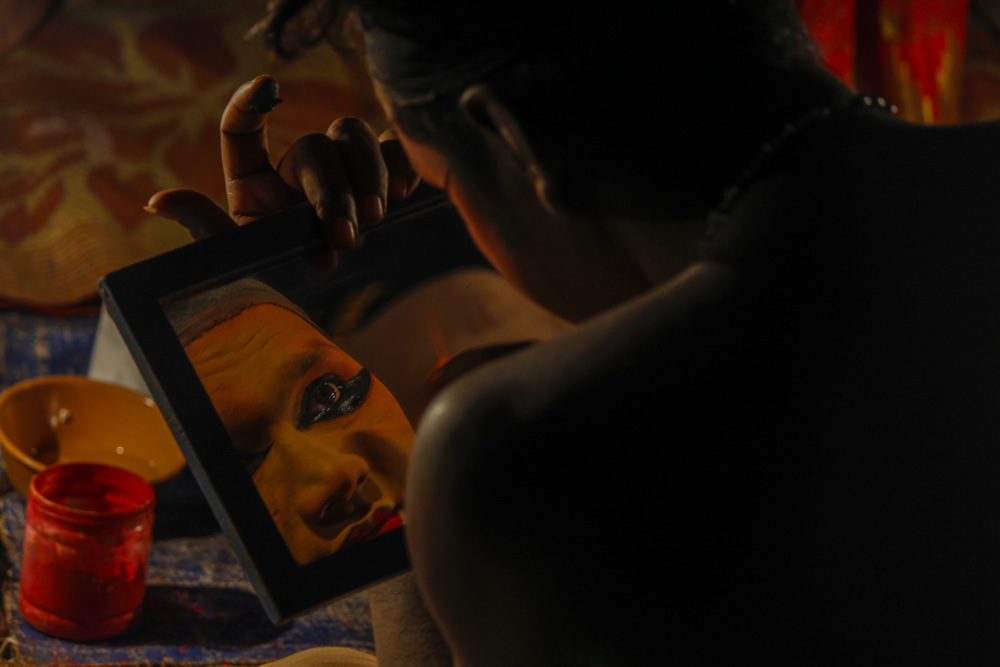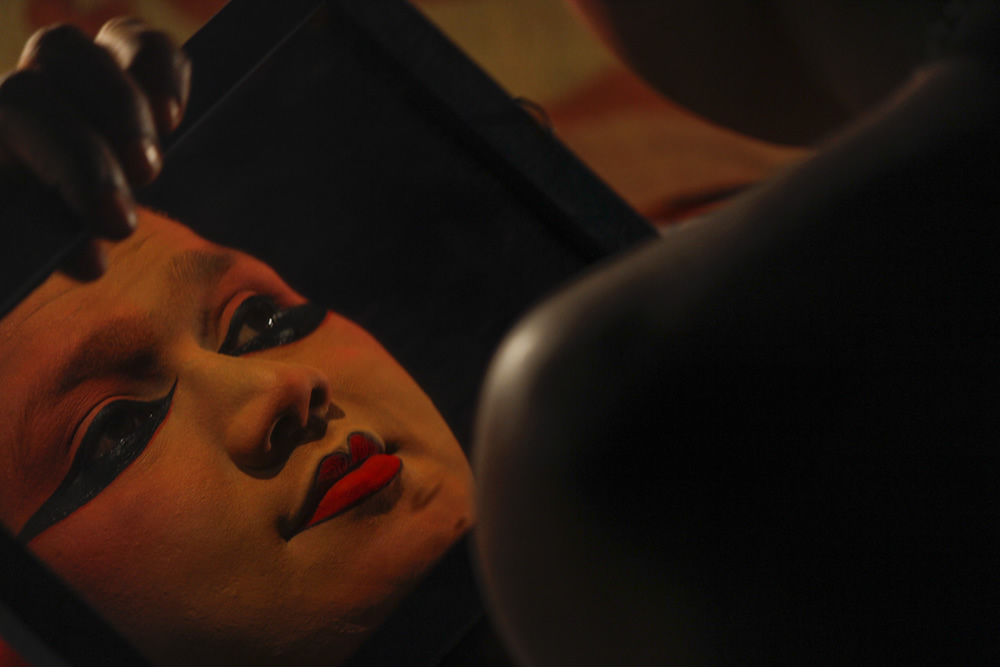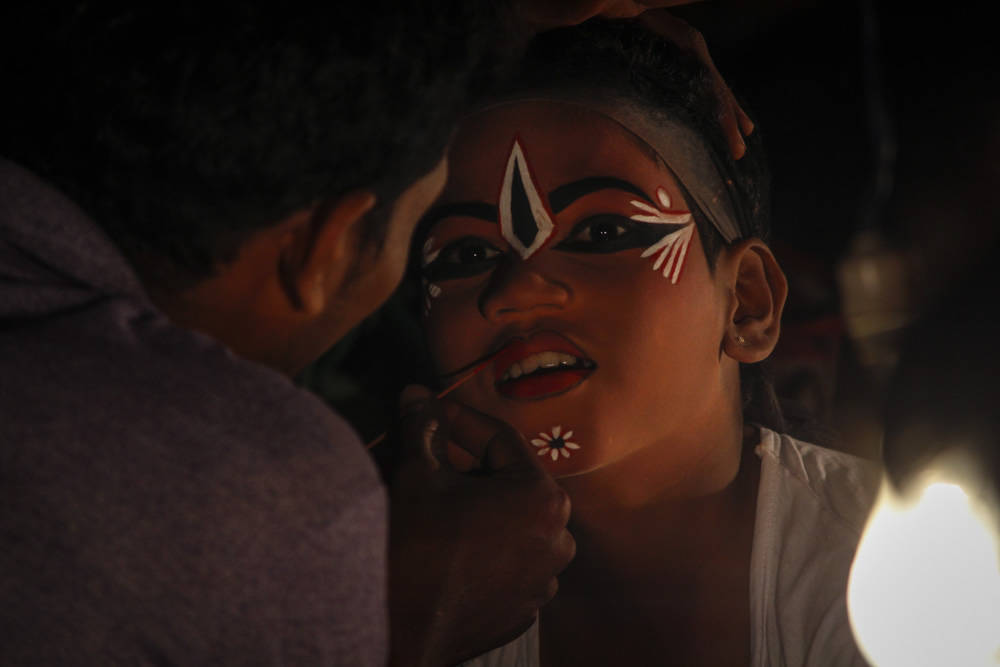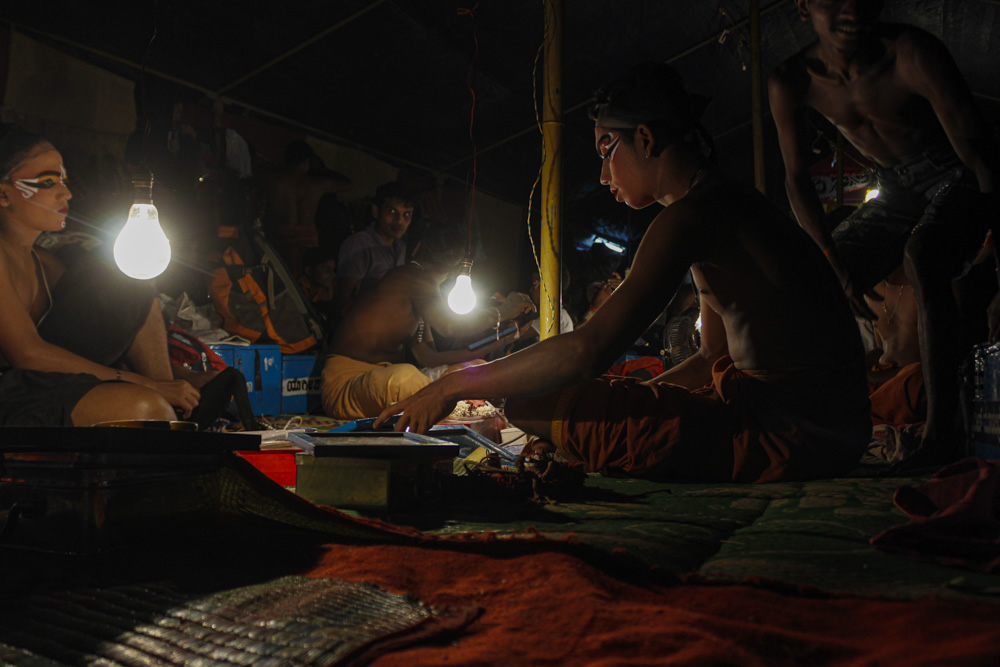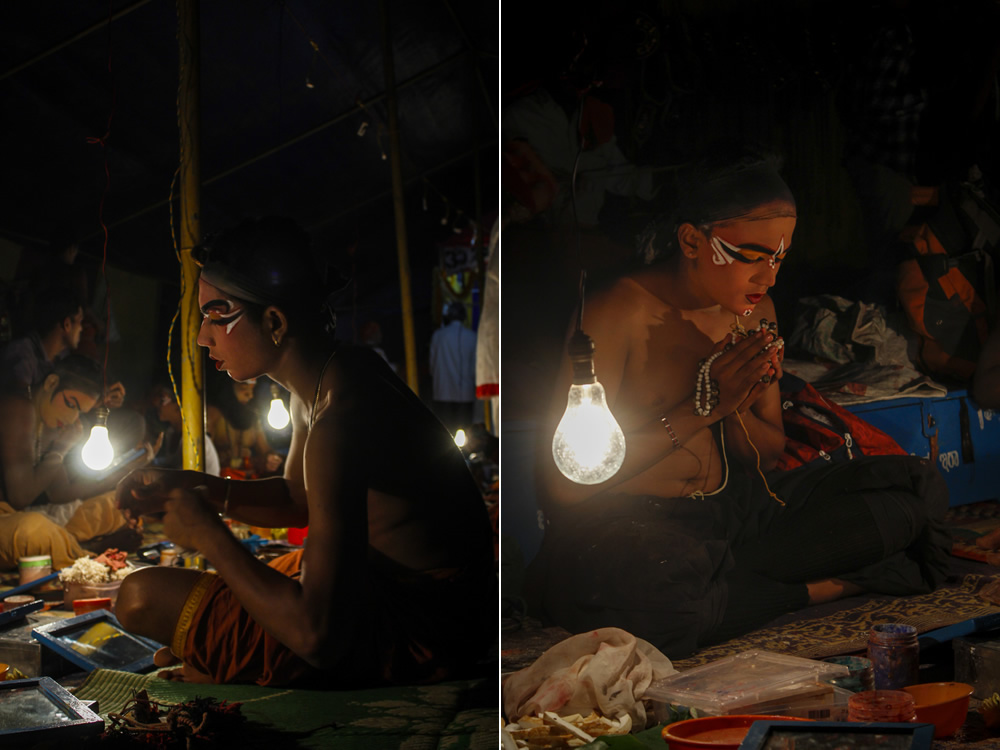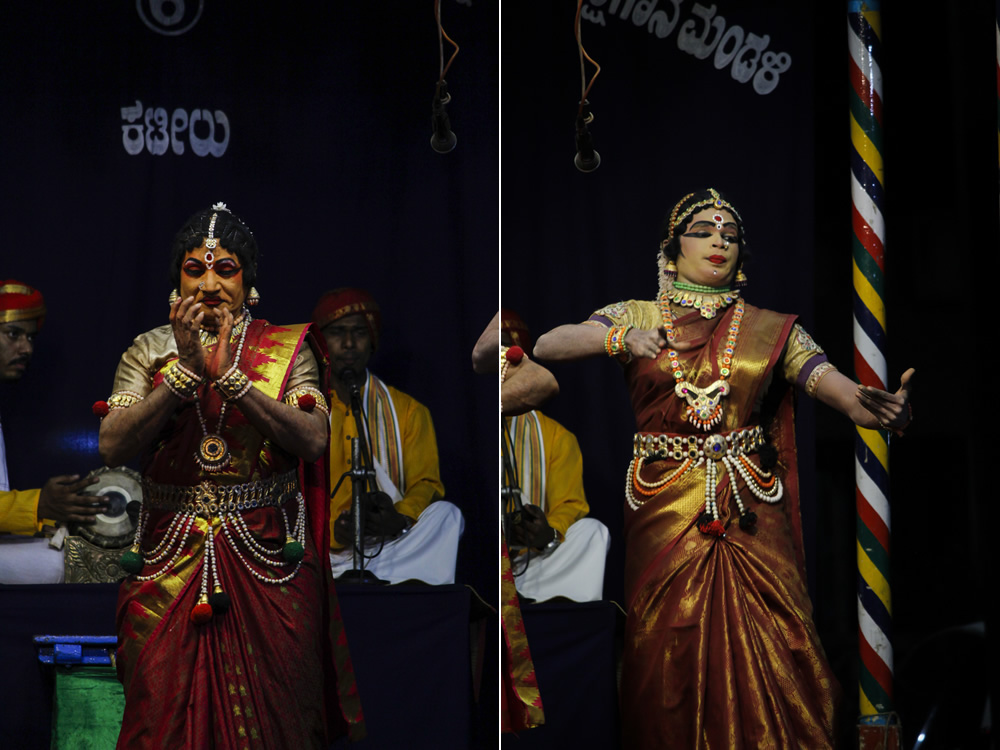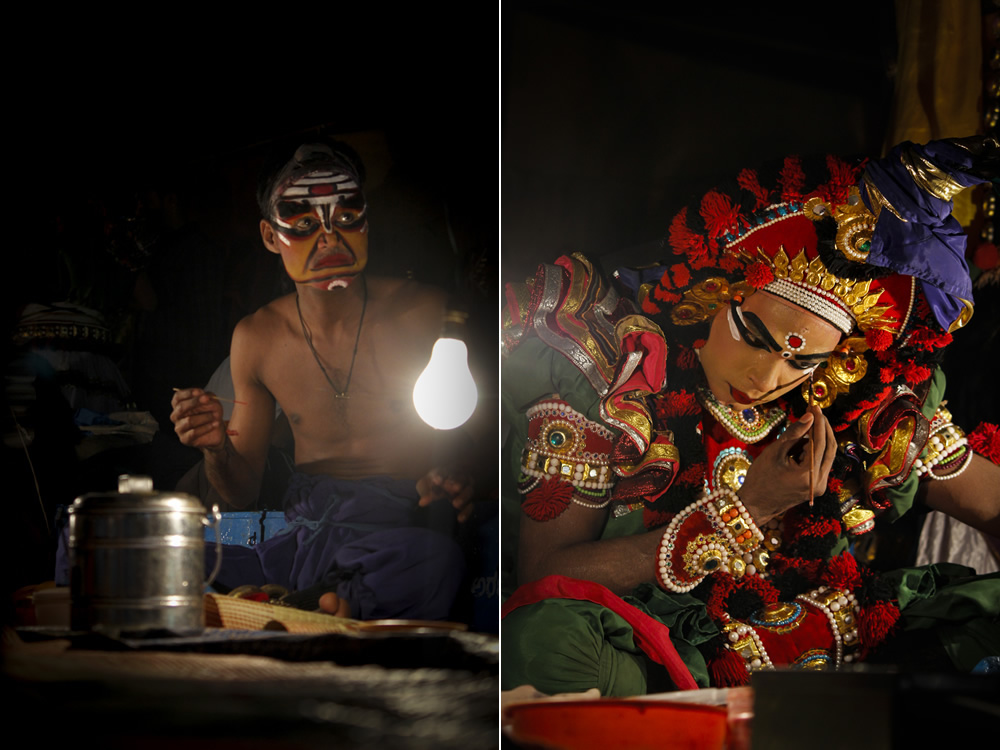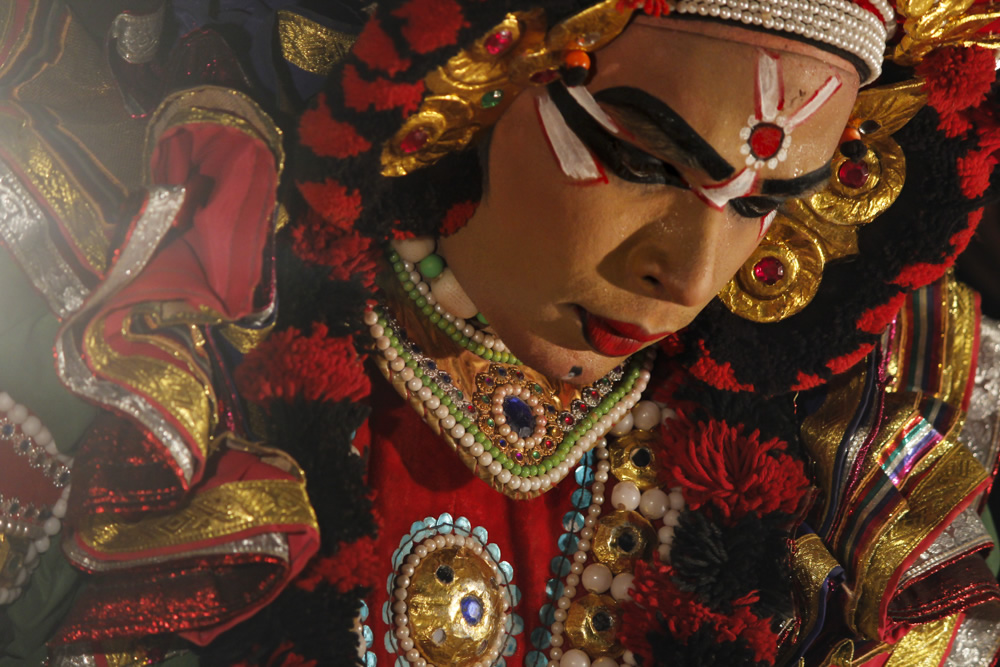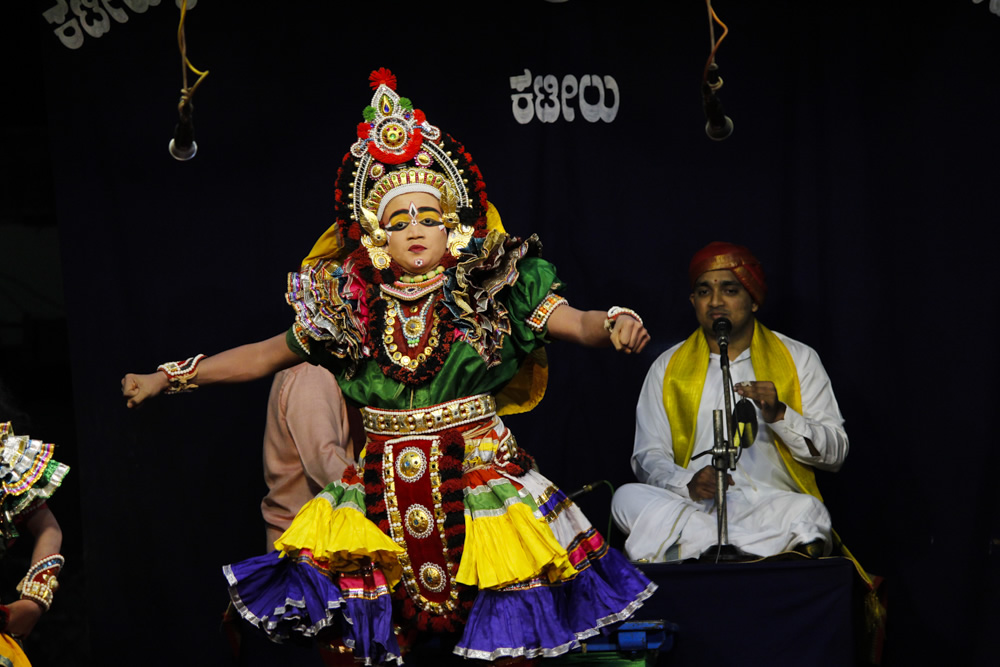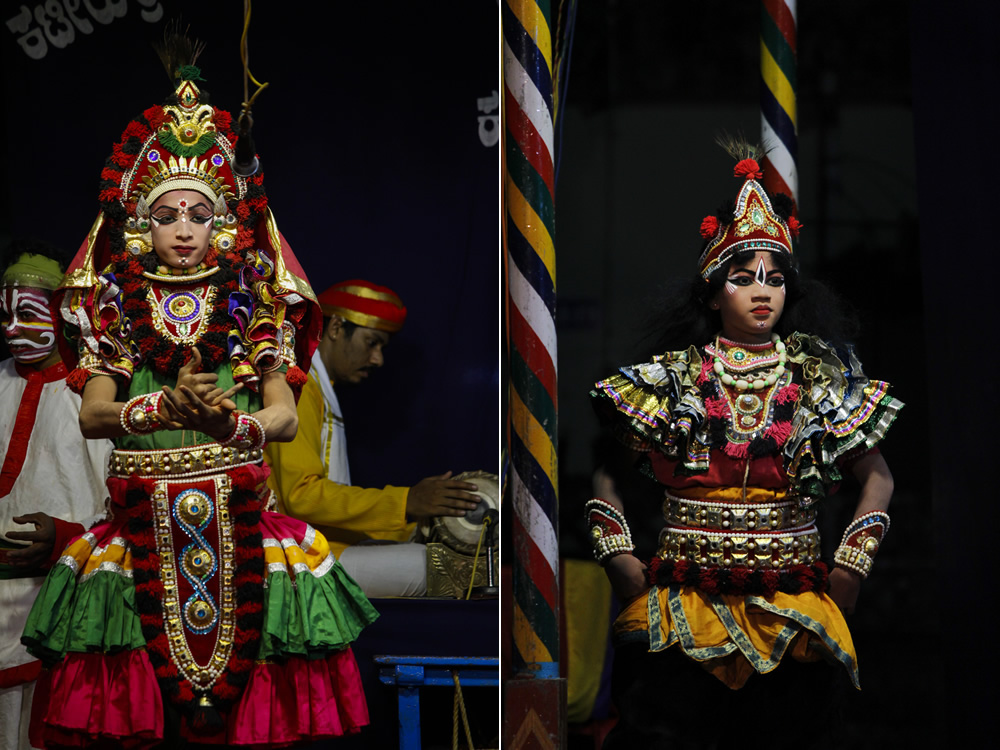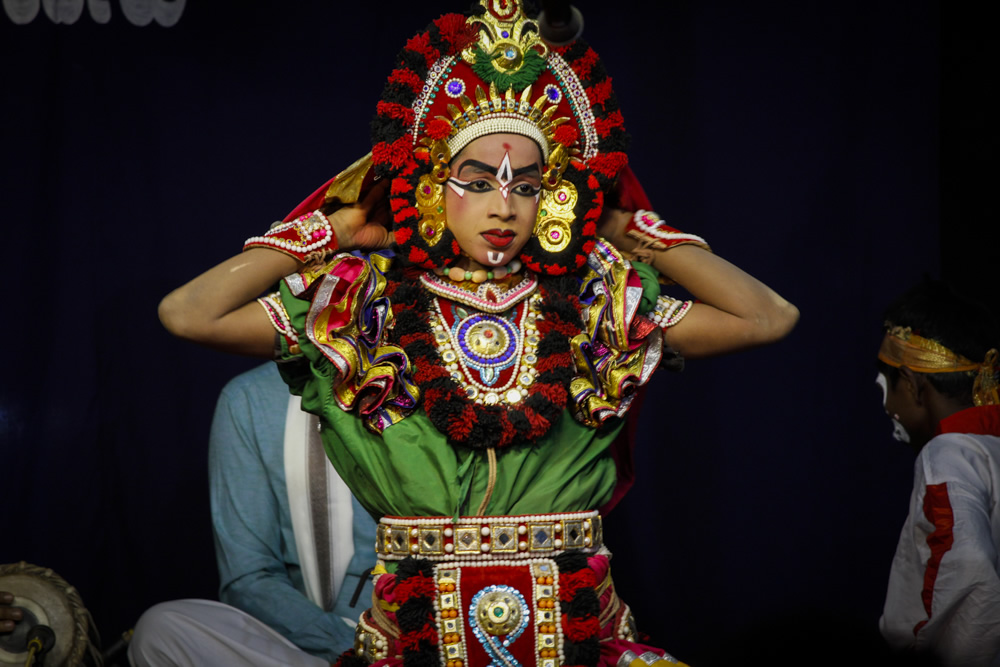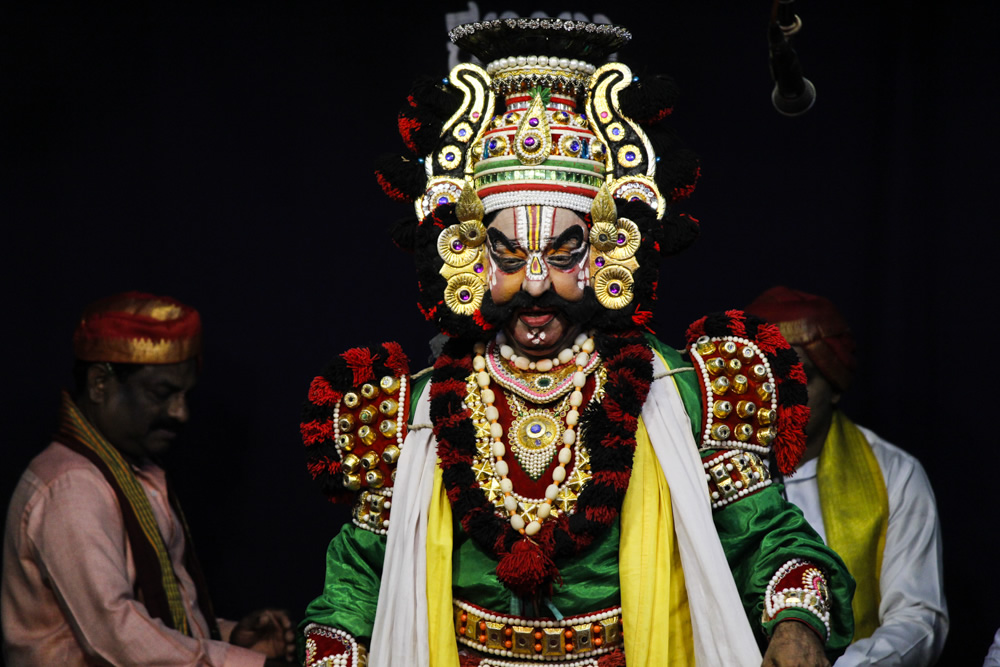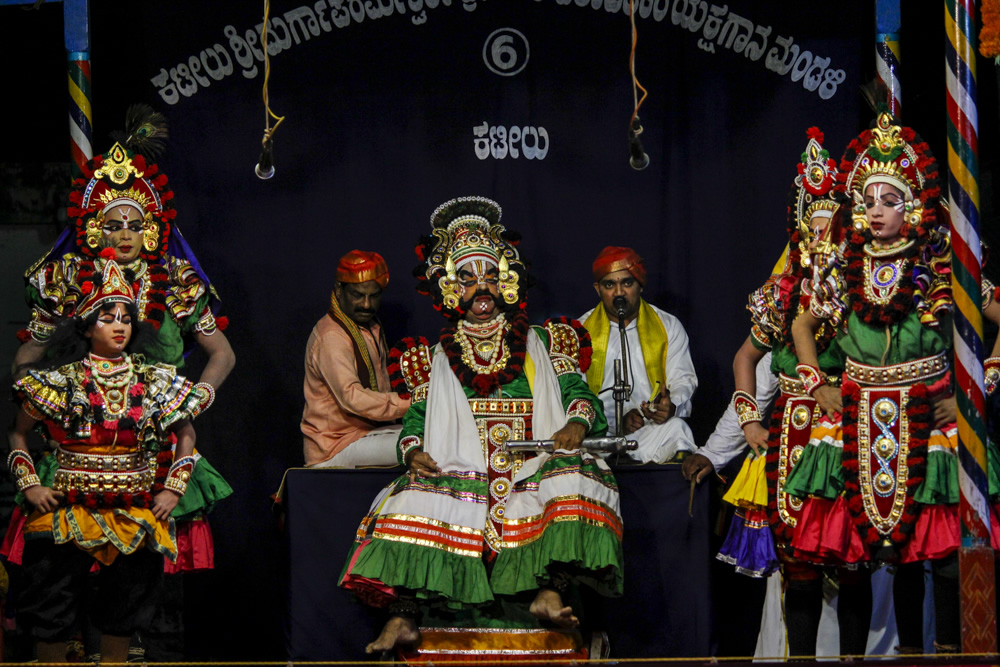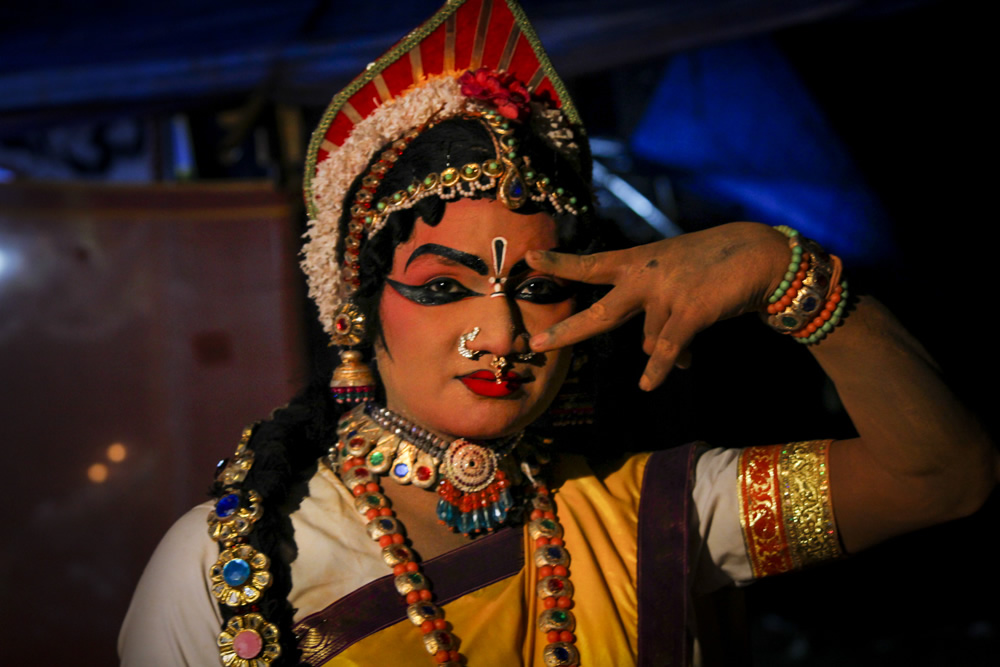 About Paisa Dheeraj
I am Paisa Dheeraj, Civil engineer by profession and photographer by passion. Currently pursuing Masters in Marine structures.
I come from the city of WARANGAL in Telangana, India. which is once ruled by Kakatiyas and is the capital of the Kakatiyan Dynasty. It is a city known for its traditions, cultures, and urbanization.
My passion for photography turned out in 2018 while I bought a camera, Slowly I started learning the basics and practicing the manual mode, unknowingly I started traveling along with photography. Traveling led me to explore most parts of Karnataka.
I love to shoot and showcase different Cultures, Traditions and Lifestyles followed at different parts of India through my photography. As I am not a fulltime photographer, I pursue my passion on weekends.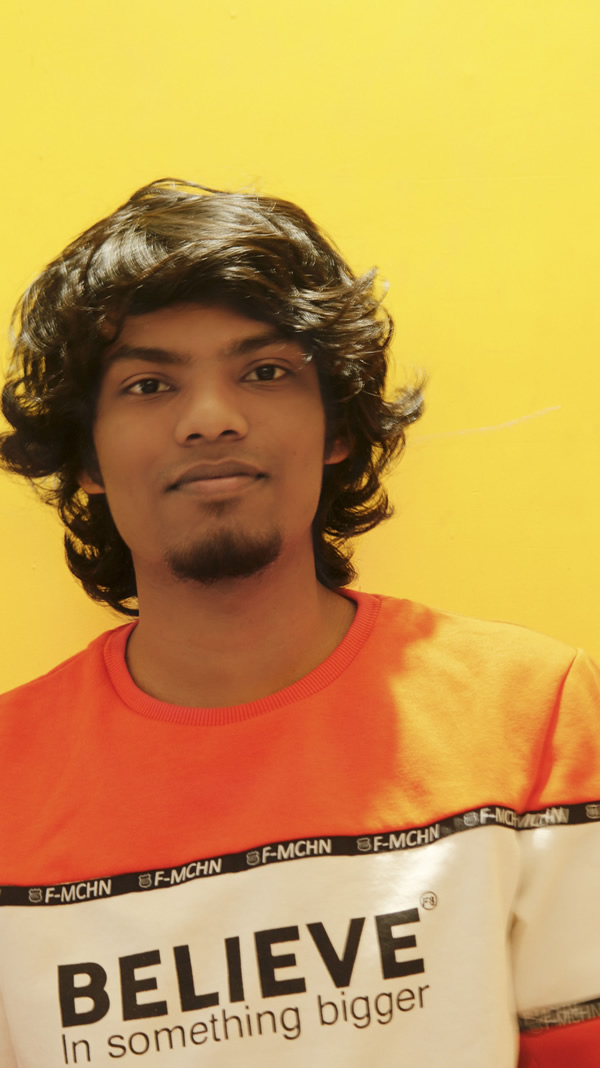 You can find Paisa Dheeraj on the Web :
Copyrights:
All the pictures in this post are copyrighted to Paisa Dheeraj. Their reproduction, even in part, is forbidden without the explicit approval of the rightful owners.