Being a native of Bagdogra, fondly known as the replica of secular India, I have lots of Nepali friends and have the advantage of knowing their language. So, when my friends asked me to plan a trip to Nepal, I felt that it will be easier for me to communicate in a foreign land. We zeroed down to three places – Kathmandu, Pokhra and Bandipur, all thanks to Instagram.
It was April 14, 2017, around 10:30 PM when we landed in Kathmandu. After filling the demarcation form we booked 2 taxis and headed towards our hotel in Thamel. The moment we reached Thamel, our driver told us that it was Nepali New Year (2074) because of which the area was crowded and we had to walk beyond that point. It was indeed an experience in itself, loud music, young crowd, tourists from different countries and the decorated lanes. Amidst all these, we finally reached our hotel around 11:00 PM.
Next morning when we opened our windows, much to our surprise, we saw a different Nepal from the last night. Surrounding buildings (mostly hotels) were painted yellow with colorful banners hanging in the street. The refined morning light was bliss, promising beautiful days ahead. Though the hotel lane was narrow and congested, it still looked beautiful in the morning light – photographer's eye you know… ;). After breakfast, we went to explore the suburbs of Kathmandu specially Bhaktapur. On our way, we stopped at Thamel market to buy a local sim card.
Bhaktapur is an ancient Newar city in the east corner of Kathmandu Valley. Strangely we noticed that hardly there were any people in the market. After talking to a few locals we came to know they all went to witness Sindoor Jatra in a small village called Thimi which comes under the municipality of Bhaktapur District. If you have witnessed or heard of Sunburn parties or Holi of Brajbhoomi, I can assure you that the festival of Sindoor Jatra is the mother of all those events. Madness all around with locals singing songs on the beats of ancients musical instruments, dancing, enjoying their respective bottles of beer and making merry. I spoke in Nepali to one of the shopkeepers and he allowed us to stand at the roof of his shop from where we could see and click photographs. The moment this big procession crossed us, I said, "Thank you God for making me witness this madness". I was shooting with both hands, with a camera in right hand and recording this entire event using a cell phone from the left hand. The entire event lasted for an hour; guess we missed the initial celebrations.
Post this; we decided to explore the inner part of that village. While clicking photographs of the event, the ladies and the children popping out of their beautifully designed windows touched me the most. I decided that from now onwards I was going to shoot only windows and doors and developed a story out of it. The beauty of this 200 years old village cannot be defined in words, the people, their house and the doors- windows engraved with their rich culture literally blew my mind.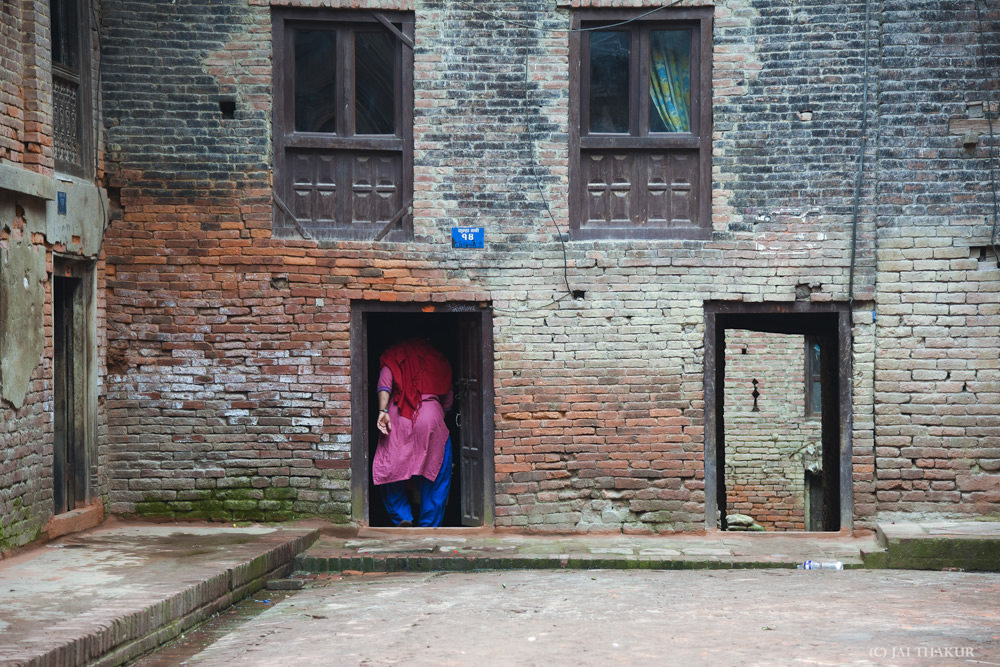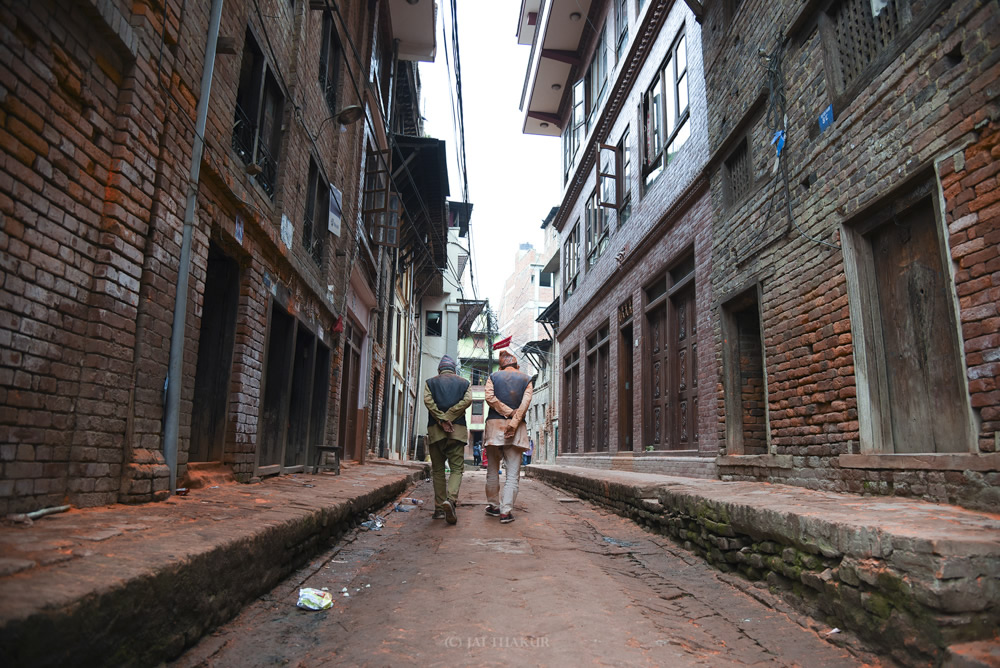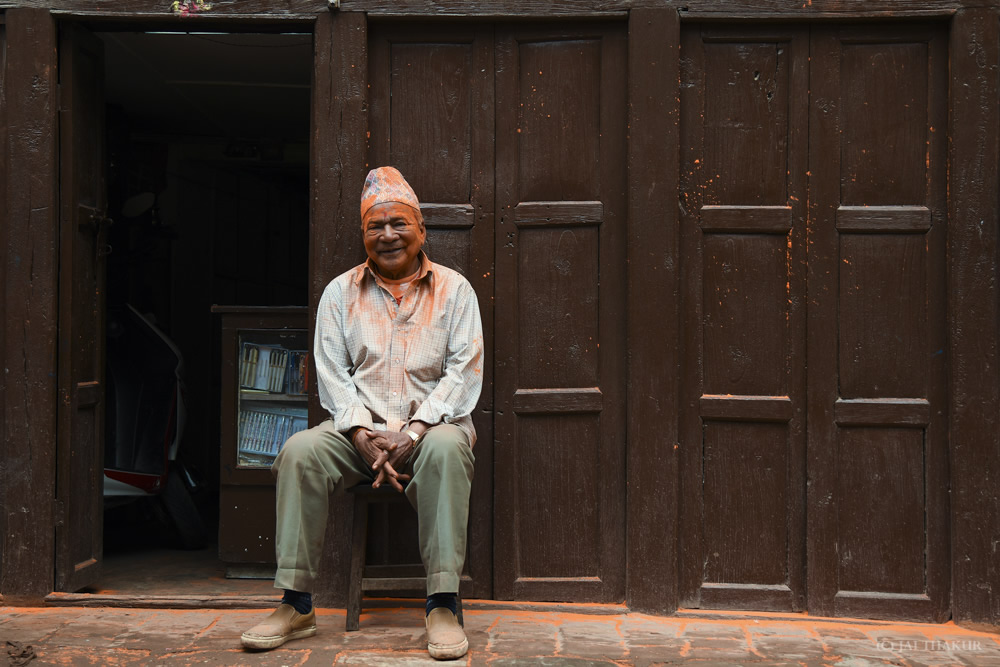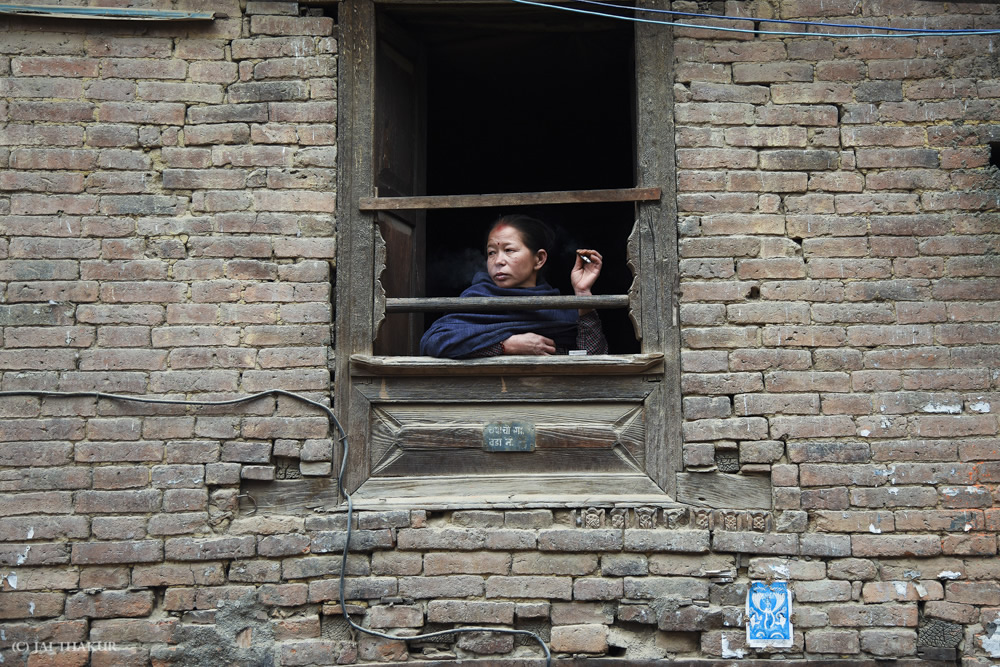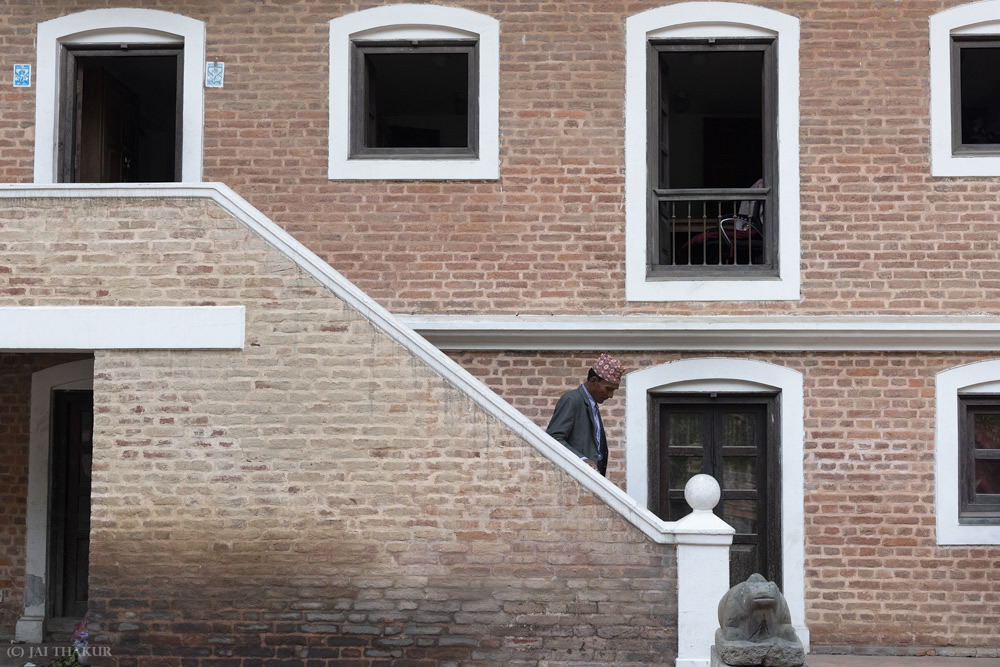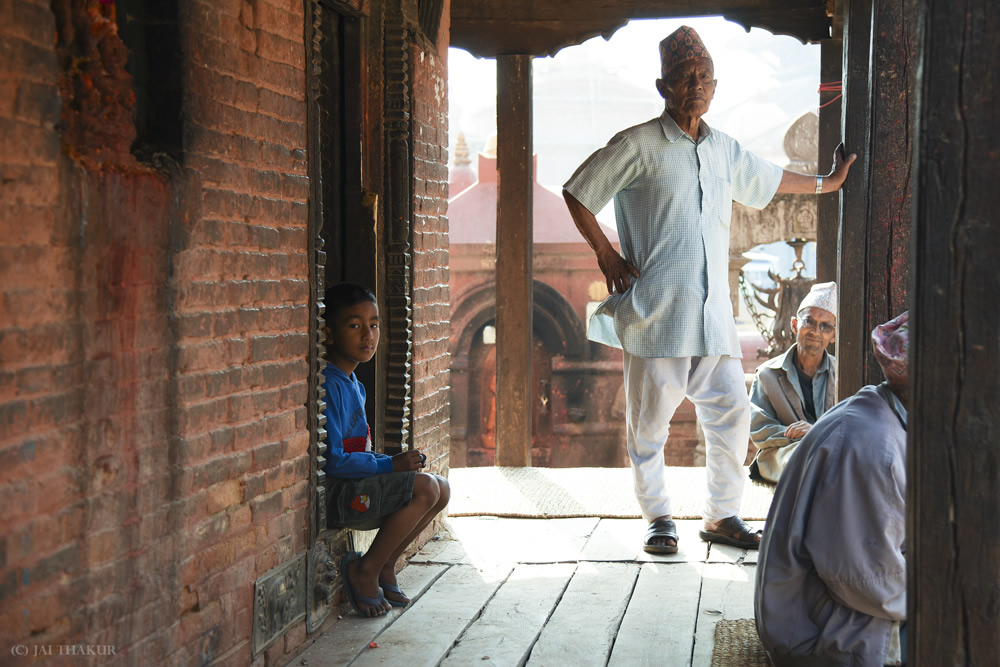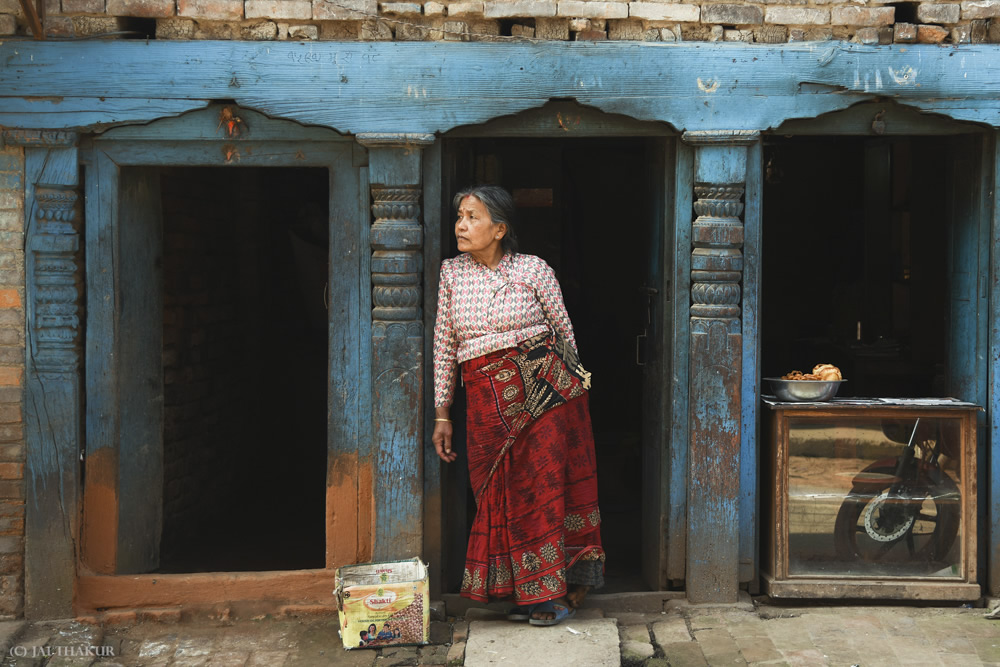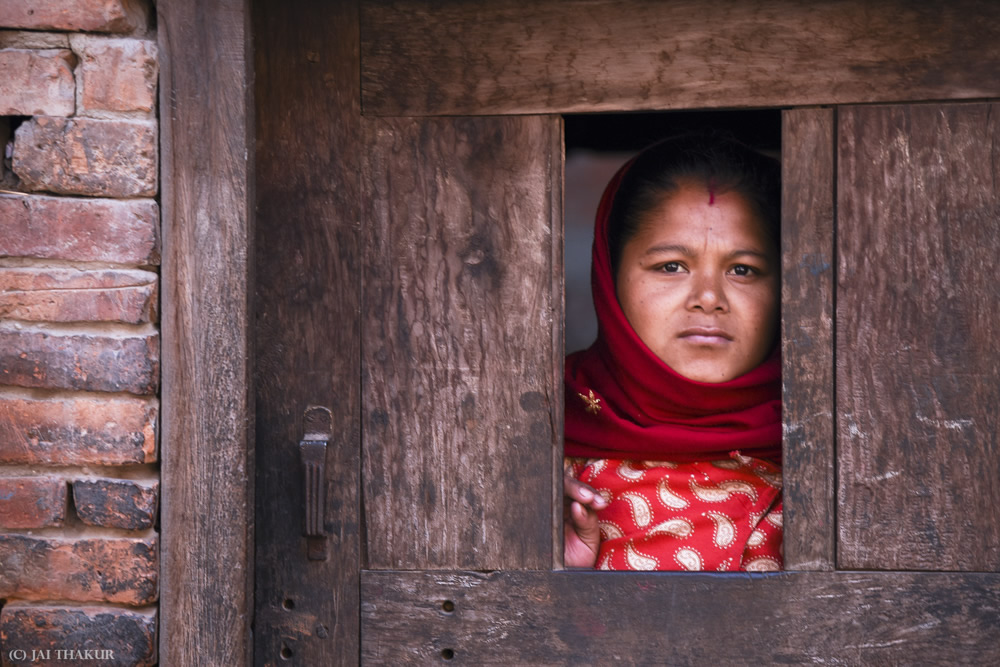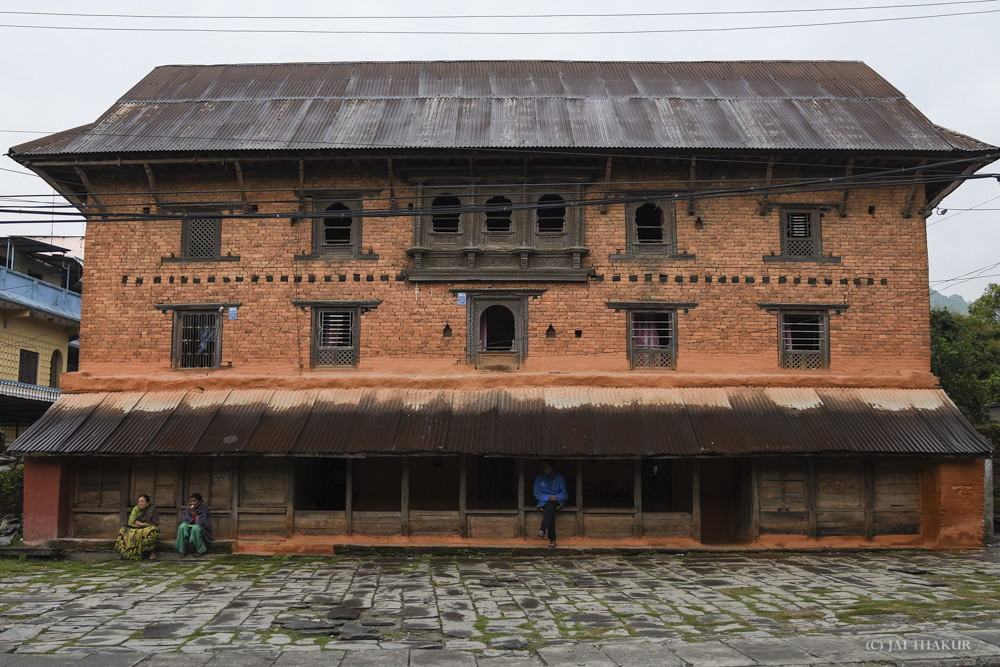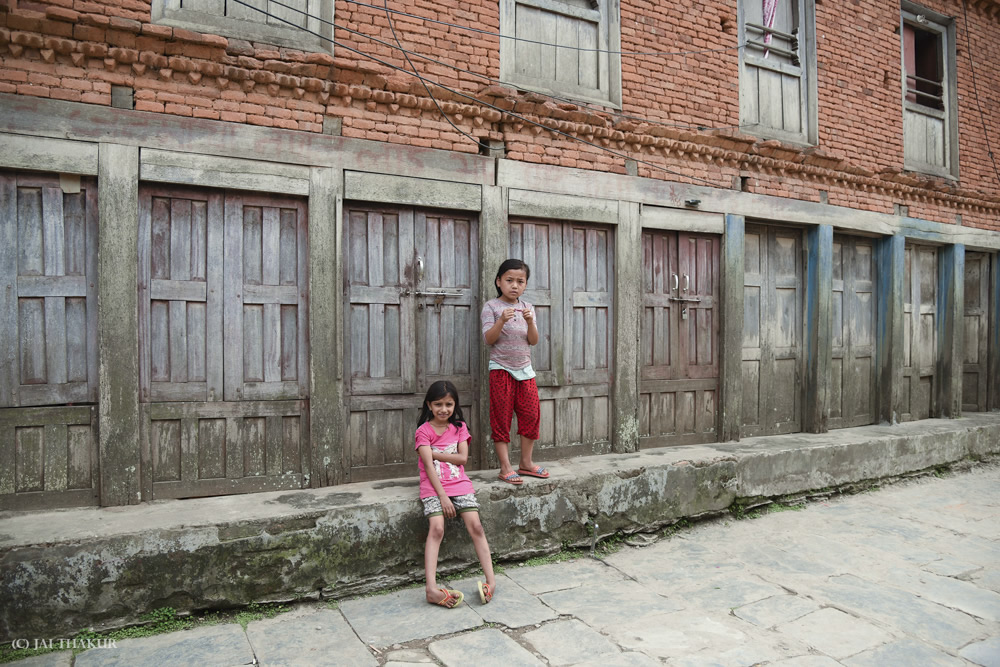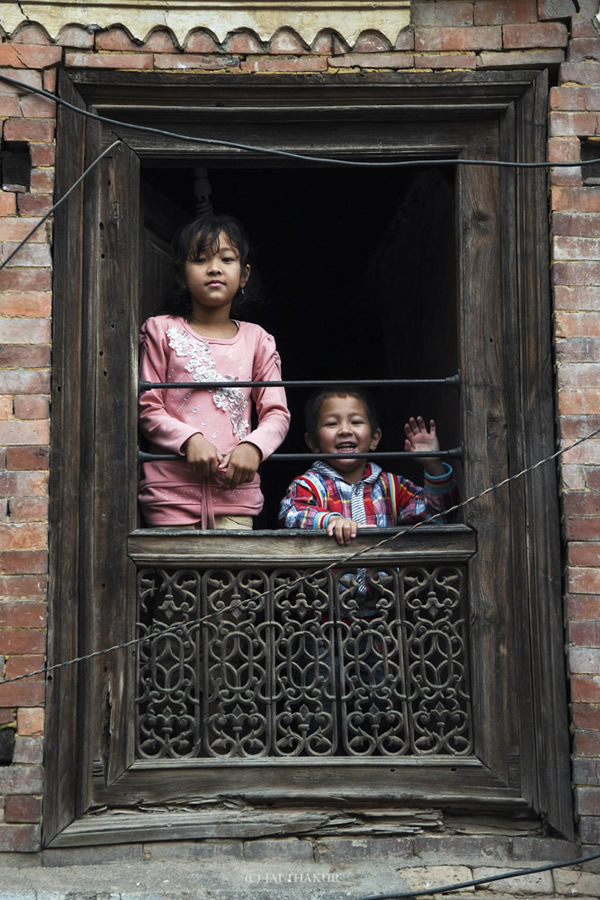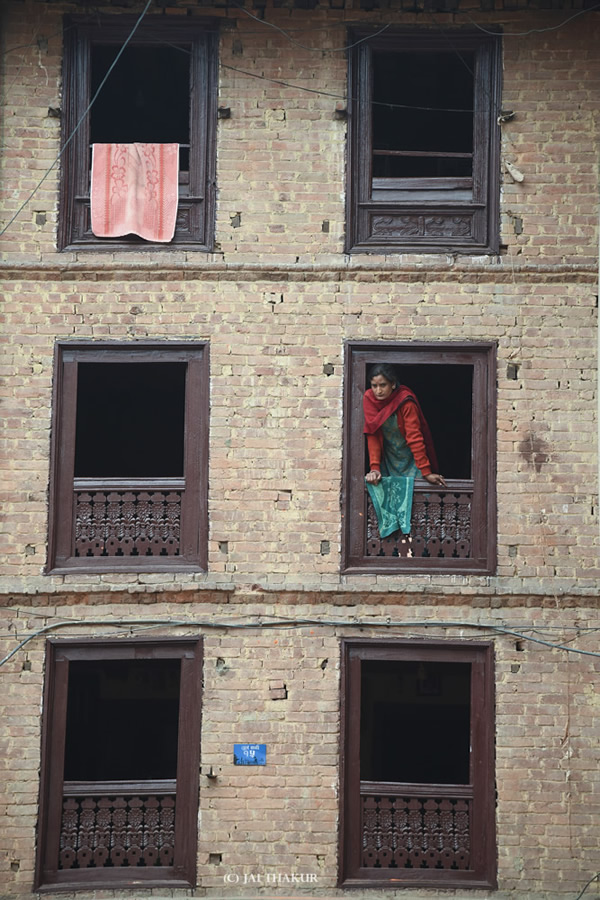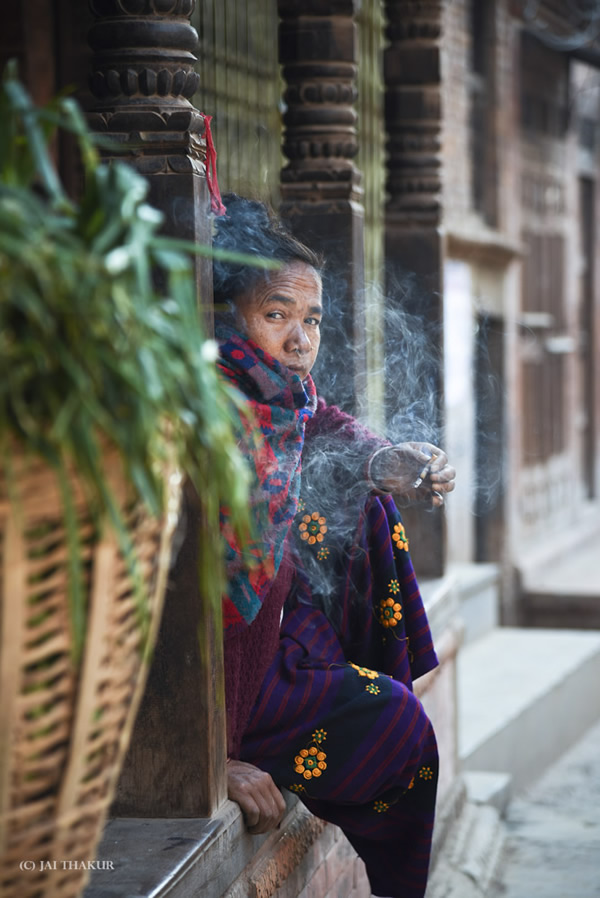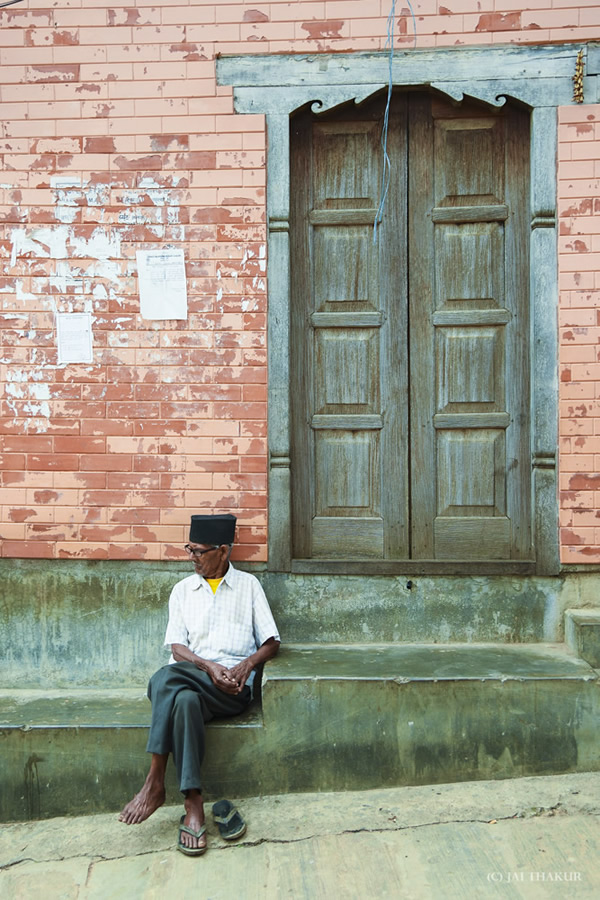 About Jai Thakur
Jai Thakur, a Business Research Analyst with one of the top-rated Wall Street firms started photography out of his passion for traveling and storytelling. Brought up in Bengdubi cantonment of Darjeeling district he is now based in Delhi. His work has been selected and displayed at various platforms like Where the Road Leads at Lalit Kala Academy, Sahitya Kala Parishad Annual Art Exhibition, NiceFoto (Delhi & Jaipur) and Jeevika: 10th Asian Livelihood Documentary Film Festival.
He won awards at the repute of PX3- Paris Photo Prize 2018, International Photography Awards (Harmony) – 2018, Monochrome Black and White International Photography Awards – 2018, 2017 & 2016, International Photography Awards – 2018, 2017 & 2016, Moscow International Foto Awards – 2016, International Photography Awards (Family of Man) – 2016, Tokyo International Foto Awards – 2016, Sahitya Kala Parishad Annual Art Exhibition 2015 (Govt. of Delhi NCT) and Jury Mention at Jeevika: 10th Asian Livelihood Documentary Film Awards. His work has been published in various media platforms be it print or online like National Geographic Your Shot, 121clicks, Photographer's Magazine, Dodho Magazine, CityAir News, Indian Education Diary, etc. He is also a Brand Ambassador of Tripoto Pvt. Ltd. Other than photography he loves cooking and writing poems.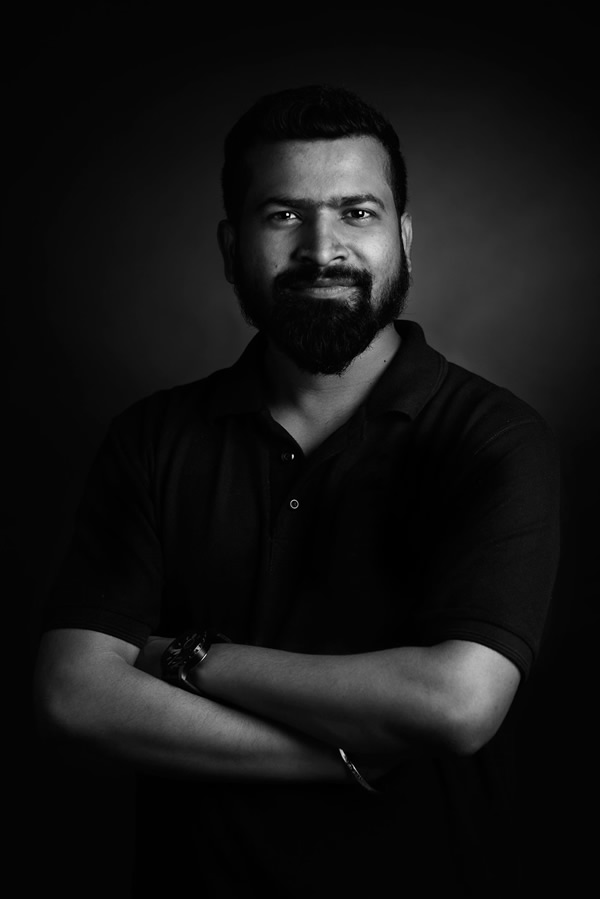 You can find Jai Thakur on the web:
Copyrights:
All the pictures in this post are copyrighted Jai Thakur. Their reproduction, even in part, is forbidden without the explicit approval of the rightful owners.