Surreal, geometric and figurative photographic shots assemble the latest series by the Italian artist Erika Zolli.
In this new project, "Metamorphosis of Self", the photographer shows a representation of herself made of symbolism that acts as a bridge towards a deep observation of conscious and unconscious feelings.
In these images, creativity intertwines with a dreamlike and surreal world: origamis that surround the subject, gears that move head and heart, crystal glasses that reflect a face, a silver metamorphosis taking place, and skies that connect with geometric shapes harmoniously.
"In this project, I wanted to create thirteen representations of myself. Each image expresses a concept that is fundamental to me: strengths and weaknesses which, through photographic art, are laid bare to be observed by an eye that retracts. The self-portrait invites us to get out of ourselves. During this process, we become foreigners ourselves, and through this movement, we want to identify by creating a sort of zone of blindness. Here, the opposition between sensible and intelligible overcomes and acts as a bridge between the two sides, allowing a better knowledge of one's unconscious. These thirteen images are characterized by vivid and strong colors to further enhance the subject which, despite being immobile and posing, maintains stability imbued with dynamic force".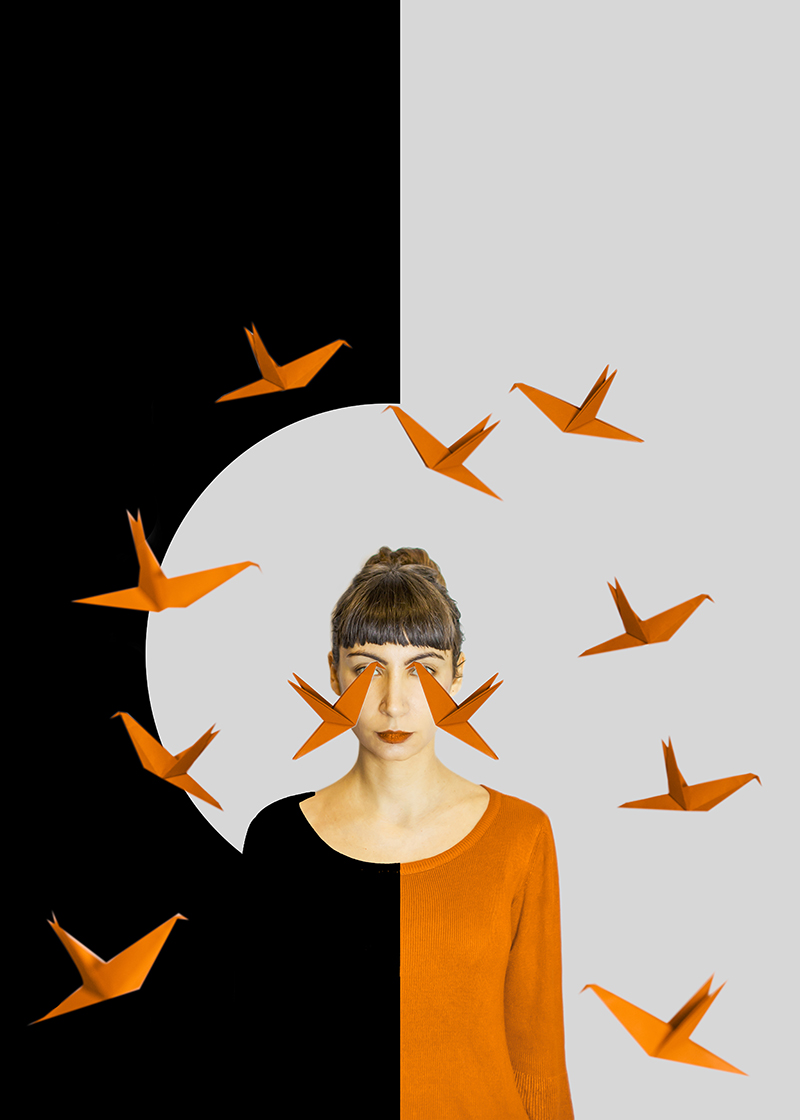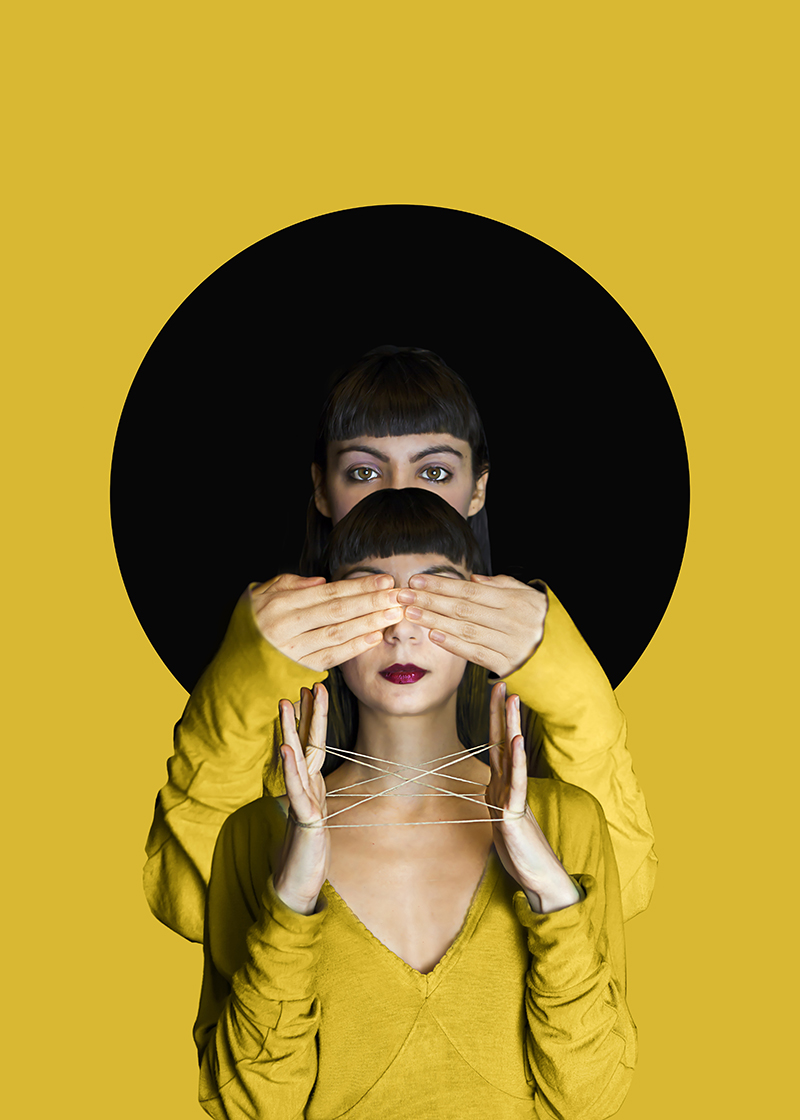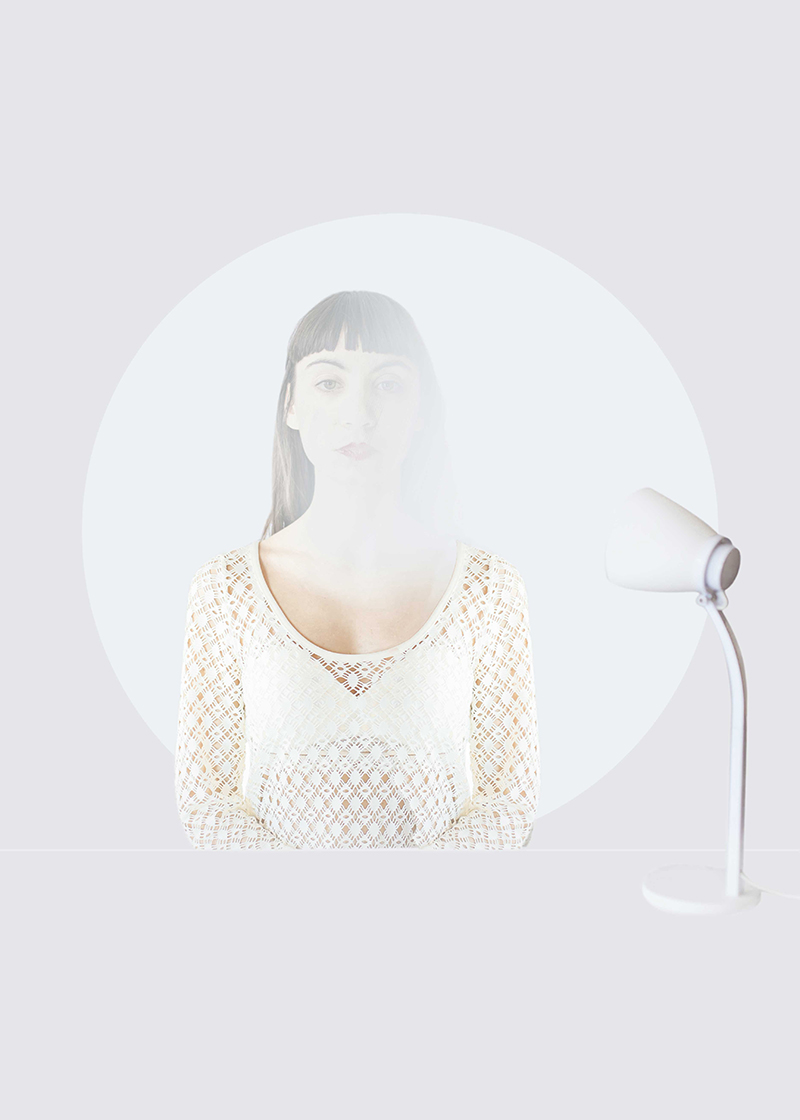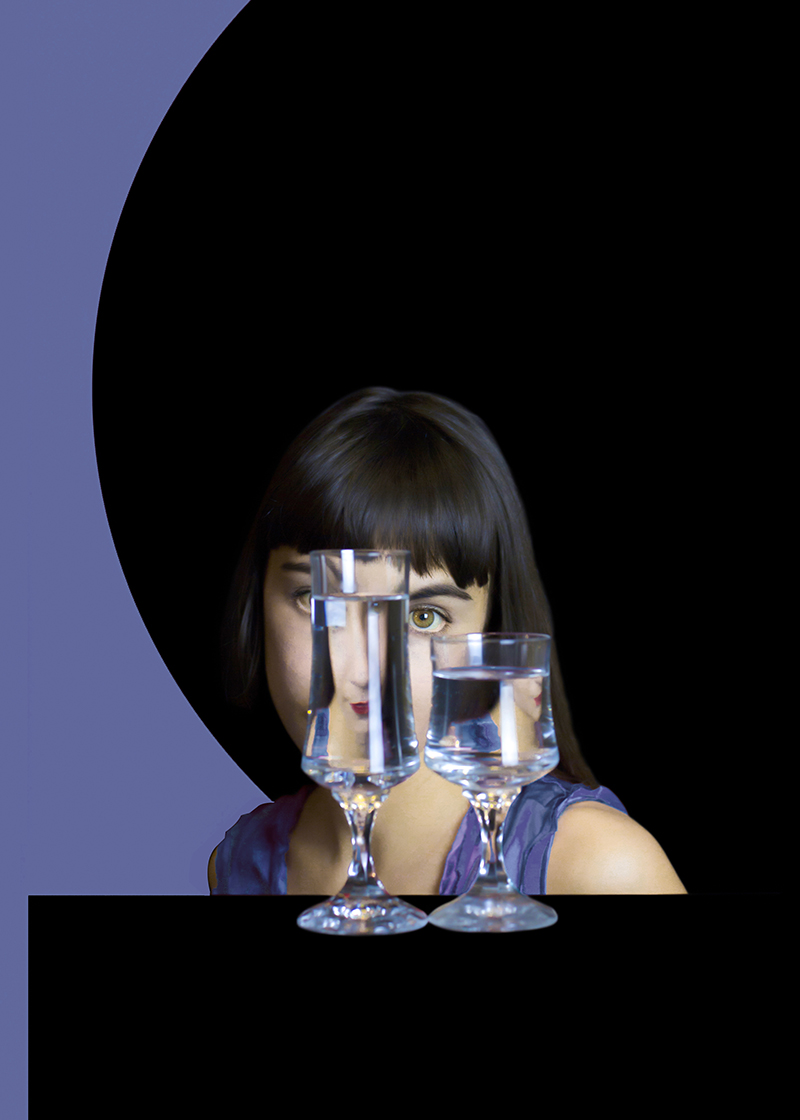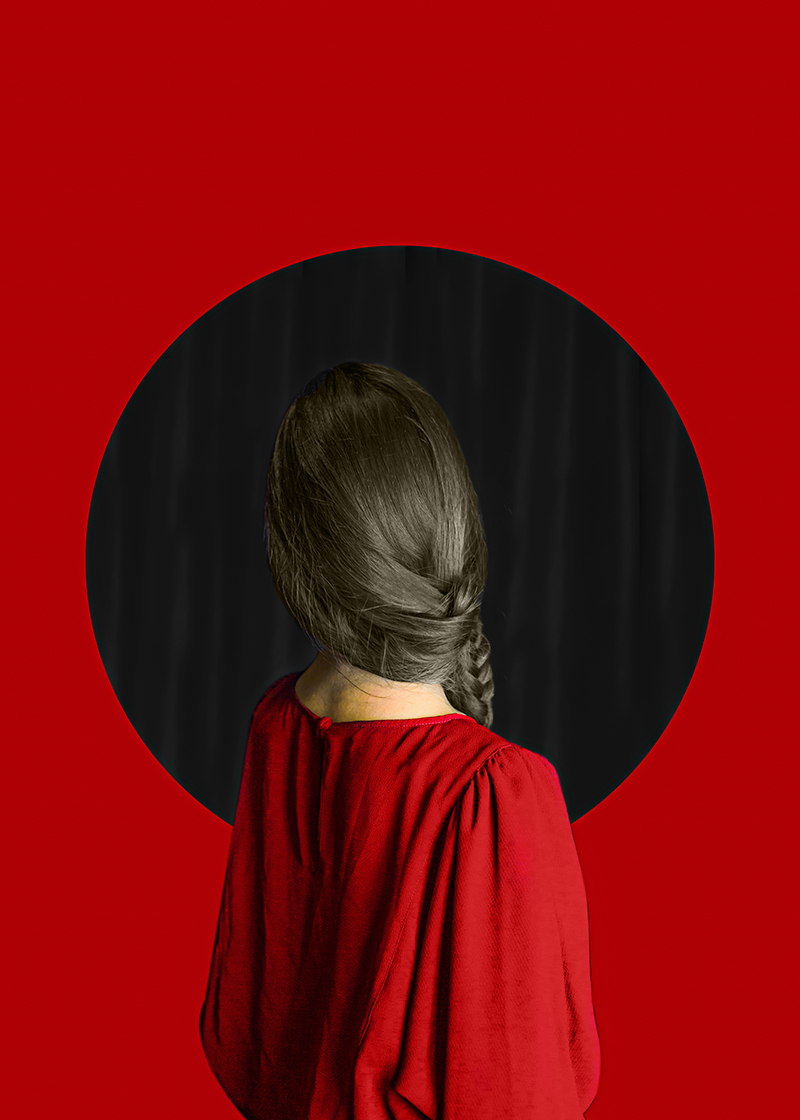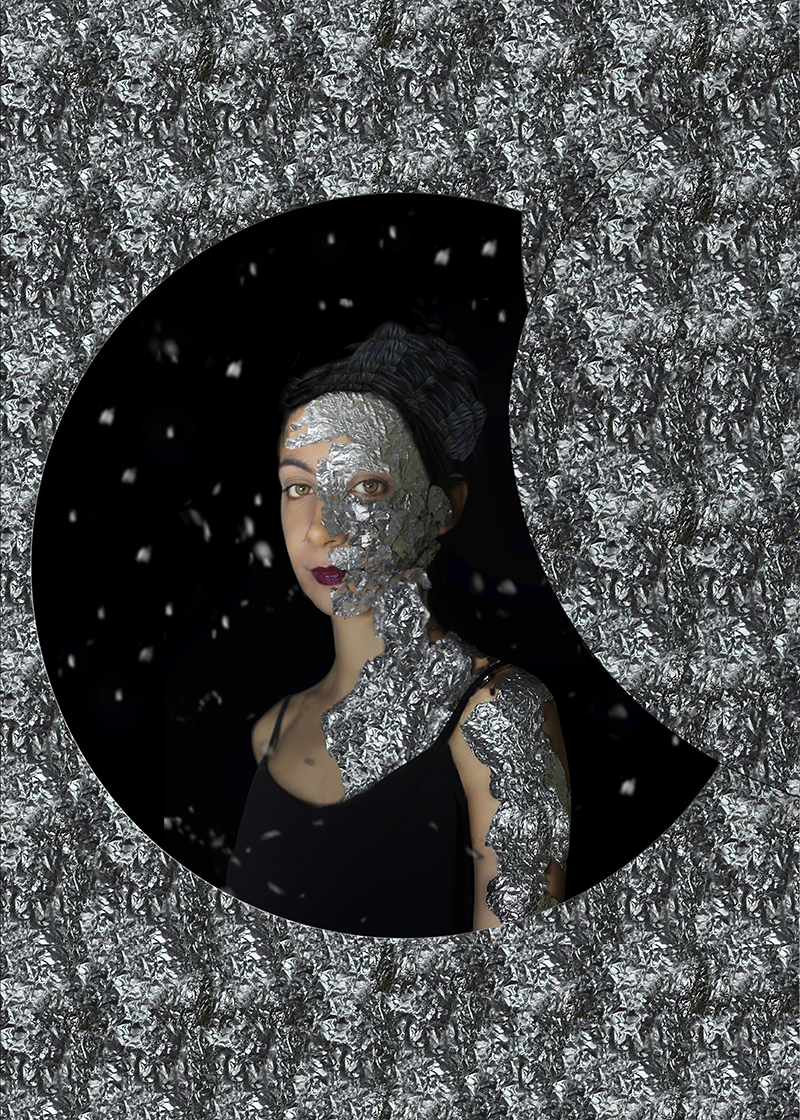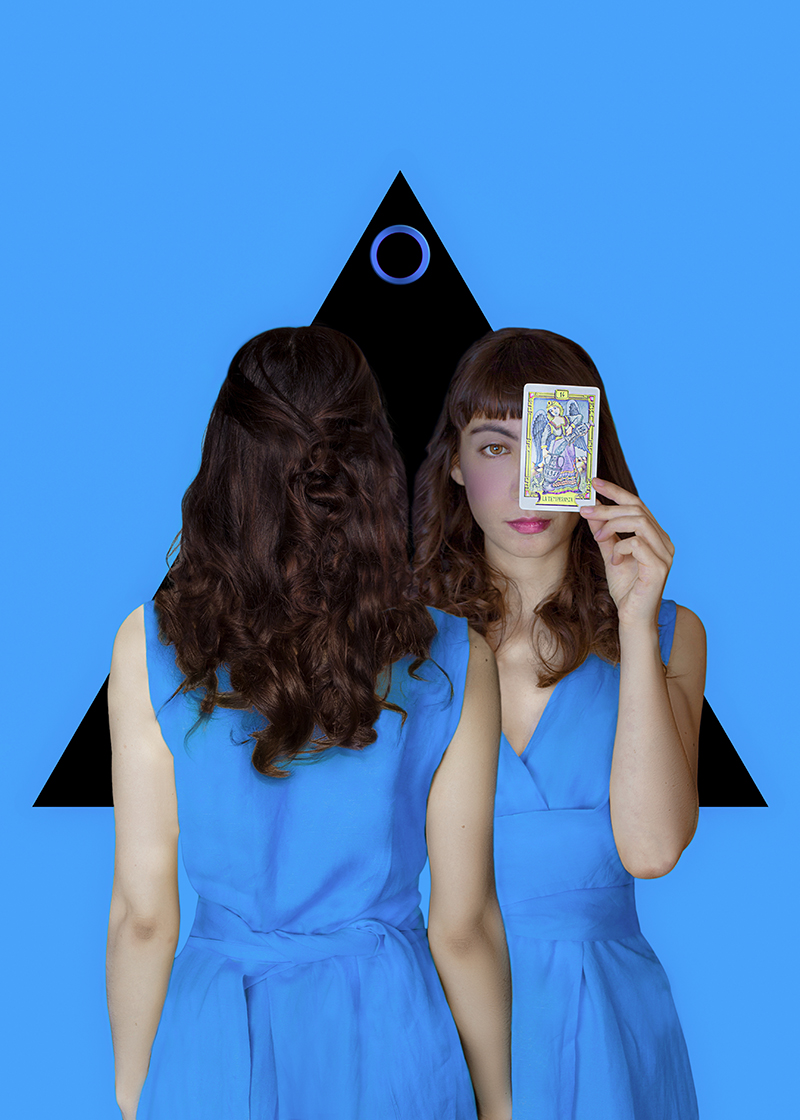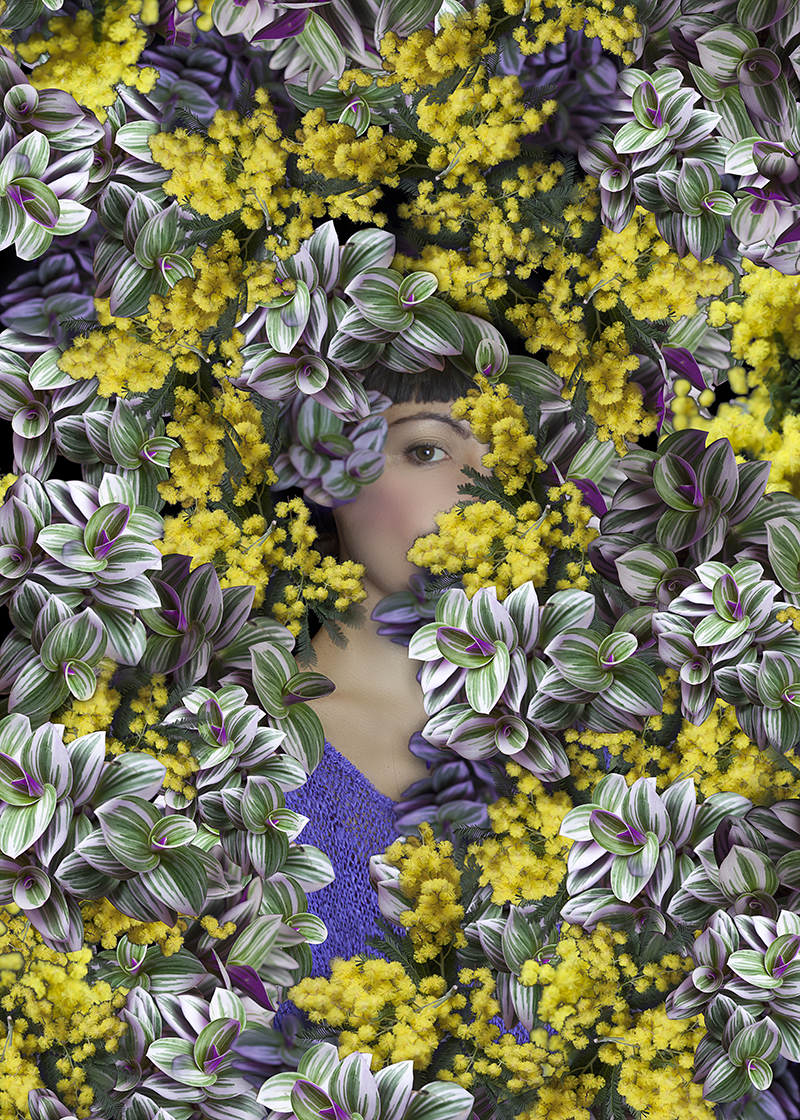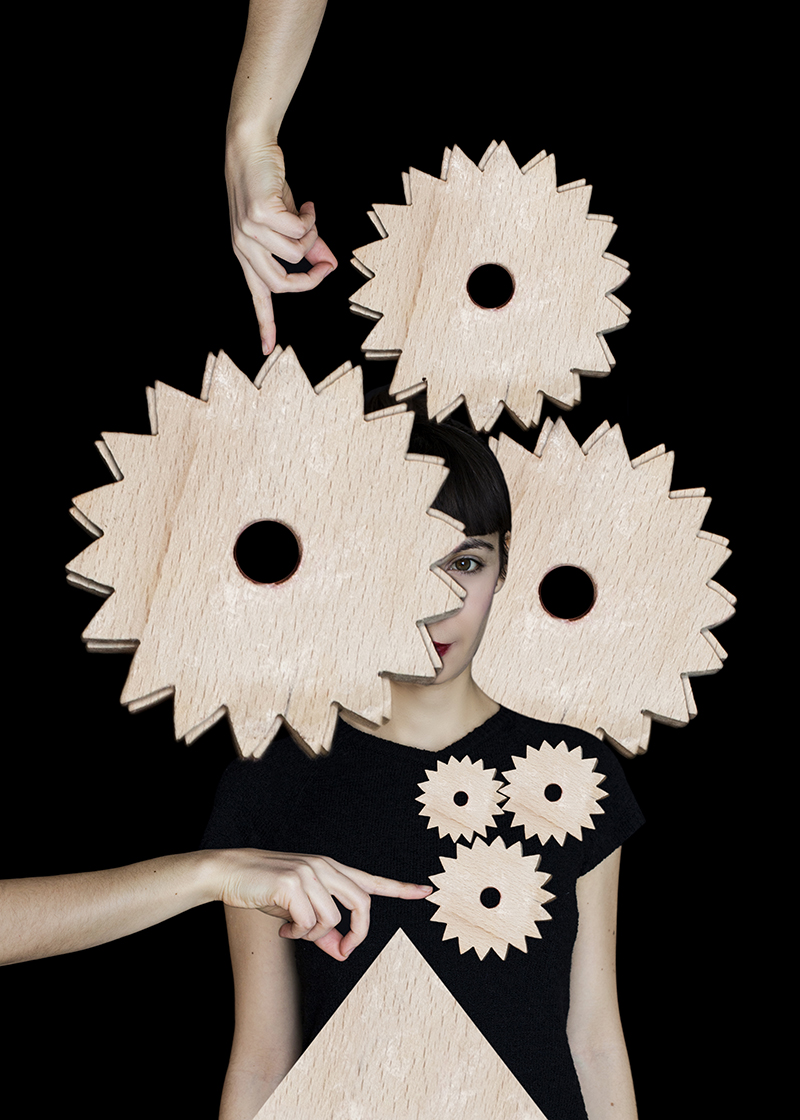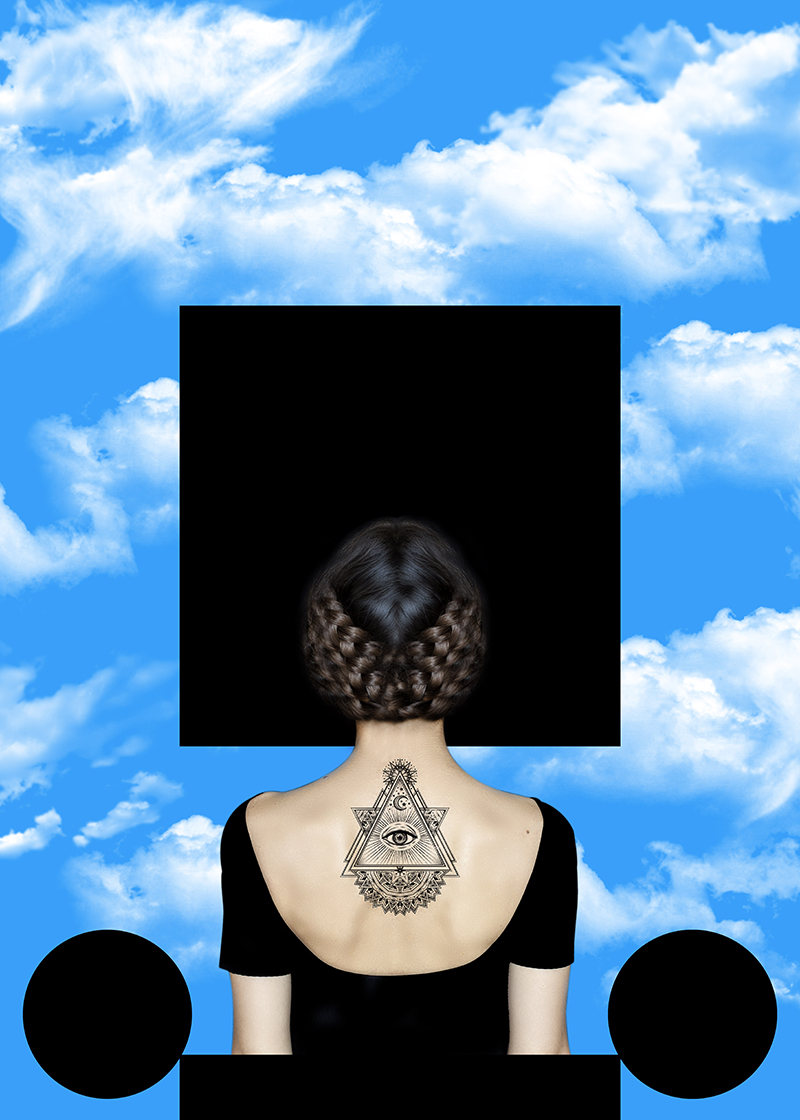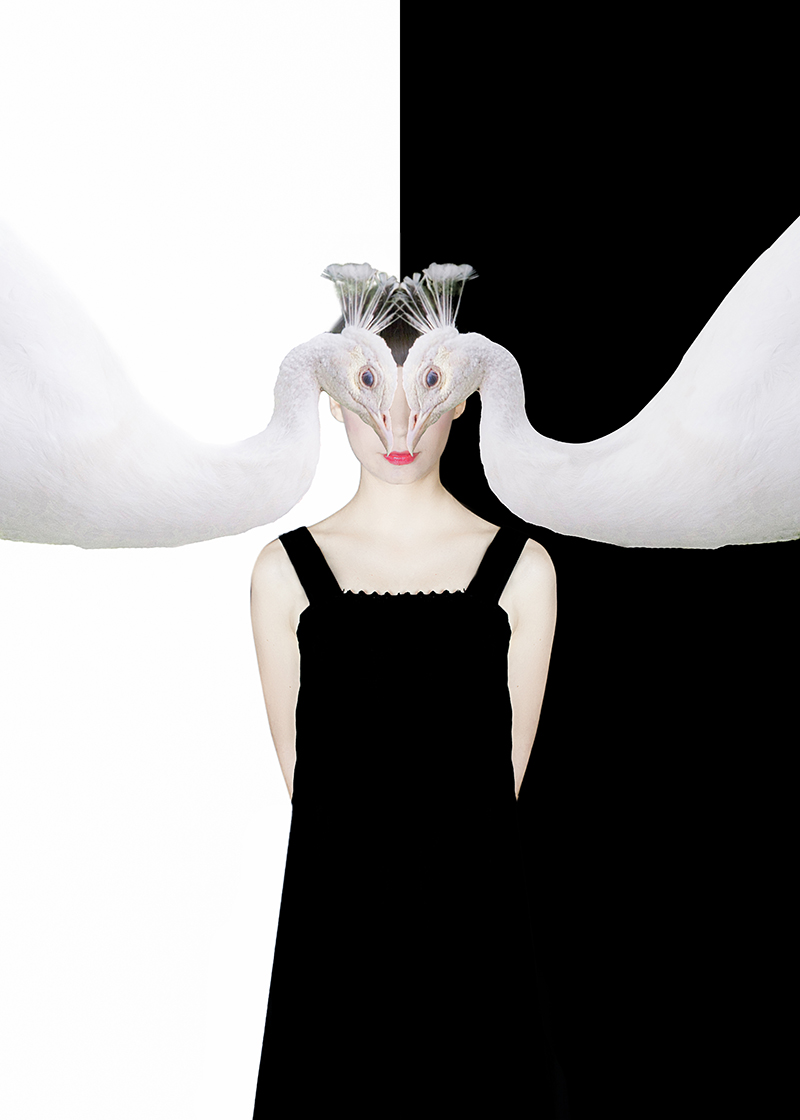 About Erika Zolli
Erika Zolli is a photographer specialized in Fine Art and she has always been attracted to the potentiality of photography to lead the observer into a world of surreal poetry. New worlds and new realities are created in her photos to show and explore the invisible dreamlike dimension that resides in the human mind. Born as a self-taught photographer currently living and working in Milan. She holds workshops of creative photography in Italy and Spain.
Her works have been mentioned in various magazines and newspapers including: Fotografia Reflex, Il Fotografo, L'Espresso, L'OEil de la Photographyie, La Repubblica, ANSA, Creatace (VICE), Art Parasites, Urban Contest, Click Blog , Bored Panda etc.
She exhibited in 2016 for the Milan Photo Festival with the "Surreal Arabesque" exhibition at Palazzo Castiglioni, in 2016 at the Theater of Spoleto, In 2017 she exhibited at the Paratissima Art Fair in Turin, at Seravezza Festival with the exhibition "Sur / Real "and in November 2017 she will exhibit in Paris with IMAGENATION.
She won the first prize of the "My City" competition organized by the European Environment Agency and the first prize of the t2gE conference on Green Economy in 2017.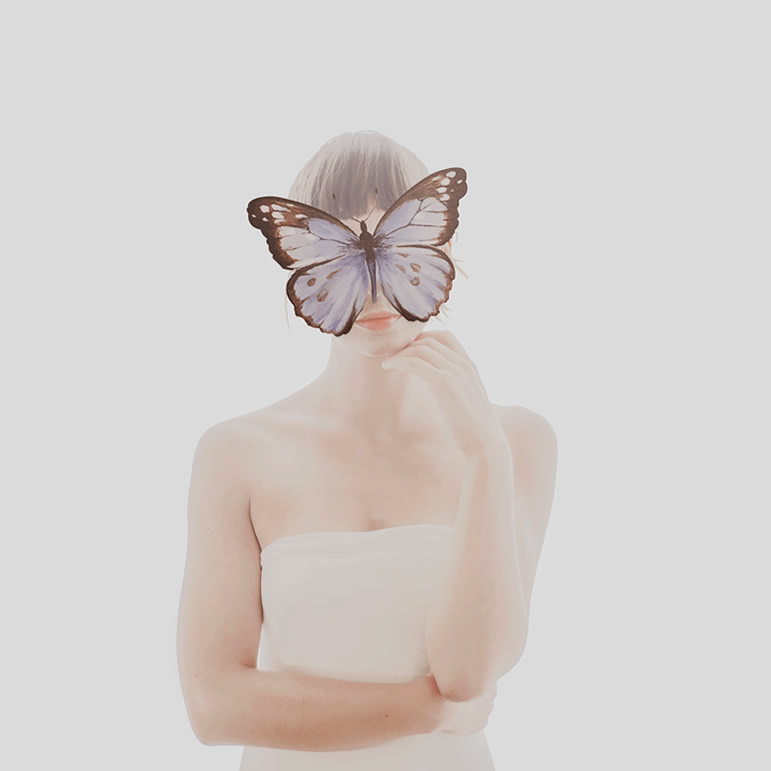 You can find Erika Zolli on the Web :
Copyrights:
All the pictures in this post are copyrighted Erika Zolli. Their reproduction, even in part, is forbidden without the explicit approval of the rightful owners.