The world has enough for everyone's needs, but not everyone's greed – Mahatma Gandhi
As forests are shrinking due to growing human habitats, man and animal conflict is increasing day by day. This is a silent struggle, in which mankind will end up winning more land, but losing our diversity.
Forests are not just a random collection of animals, but a tightly coupled, highly interdependent food chain. You cut one link, the whole chain is affected. From the minuscule insect to the mighty tiger, each one is playing a crucial role as ordained by nature. The insect creates the forest by pollination, while the tiger sustains it by sheer brute force. Without the tiger, forests will disappear in no time.
These pictures depict some images of people and animals living on the edge of forests. One can feel the presence of the animals, even if they are not in the frame and vice versa.
There is a certain sense of foreboding in each scene, a sense of danger lurking around the corner…monochrome processing augments the feeling of unease, tension that exists with these denizens of the jungle… remember, it is not a 4 hours safari ride for them to enjoy and then get out…it is their living space, stripped off all glamour that we ascribe to the forests.
Please check Padmanabhan Interview here.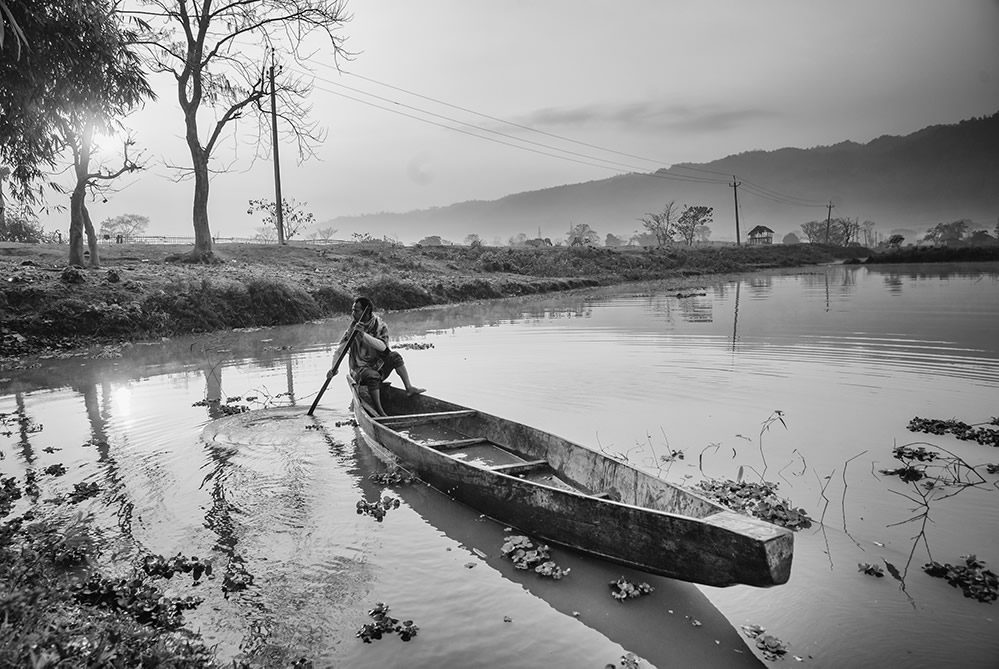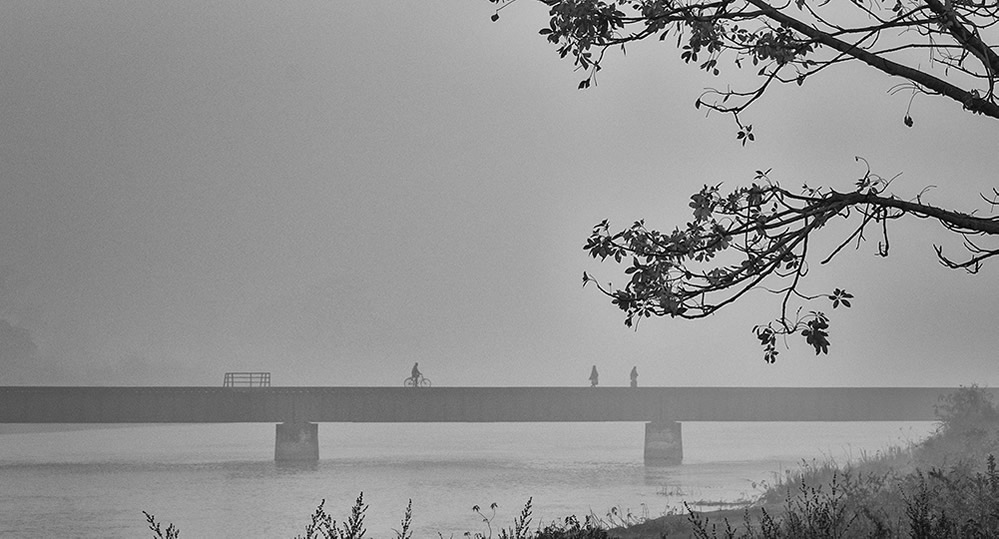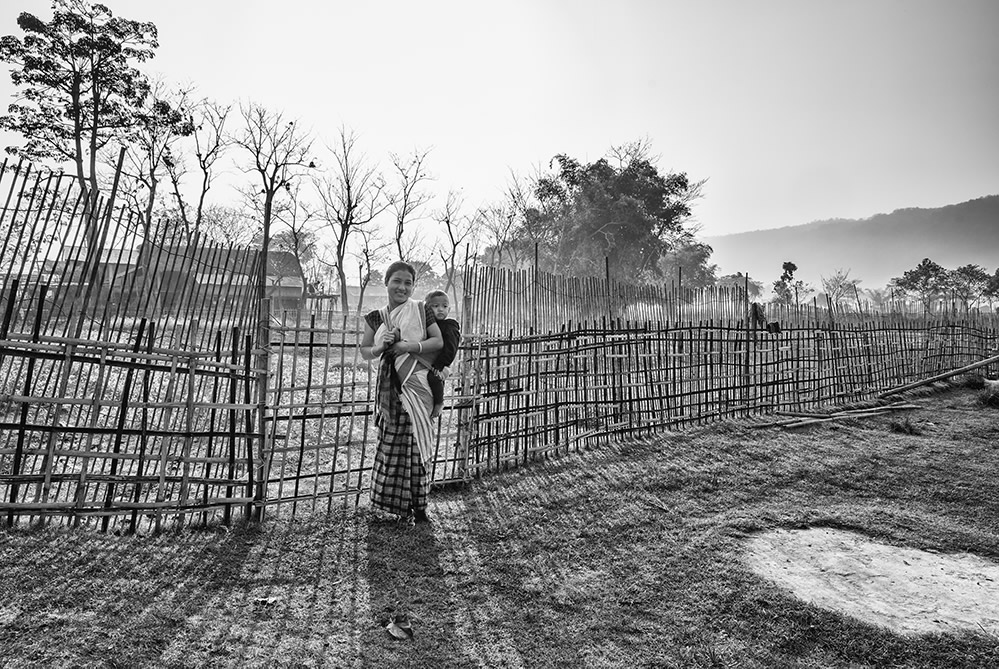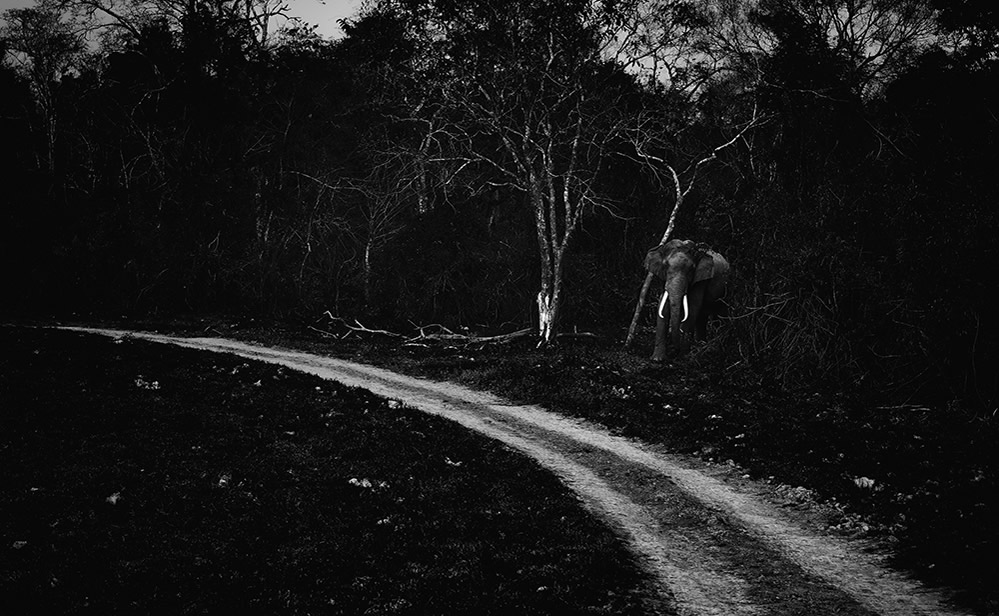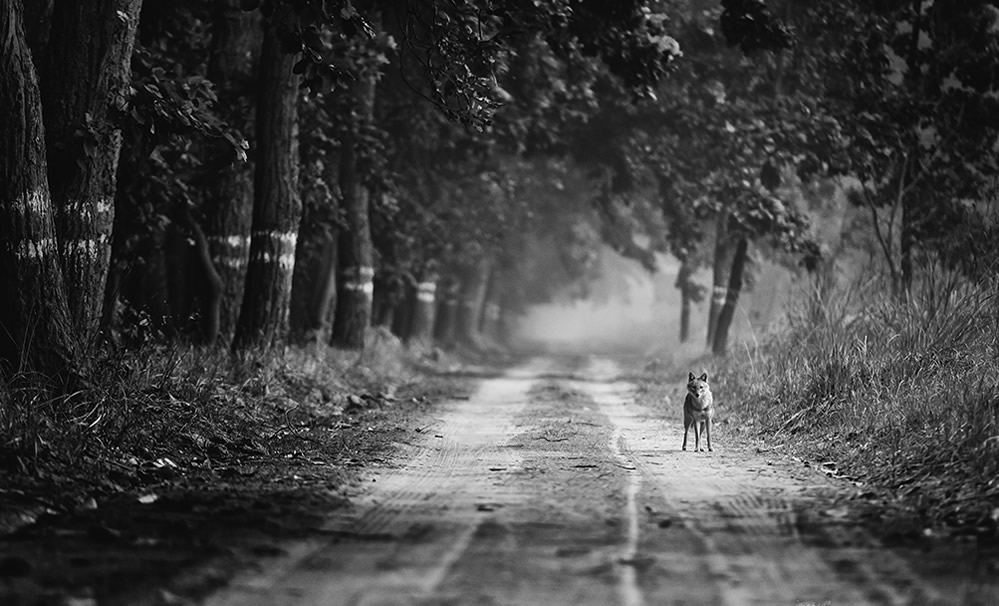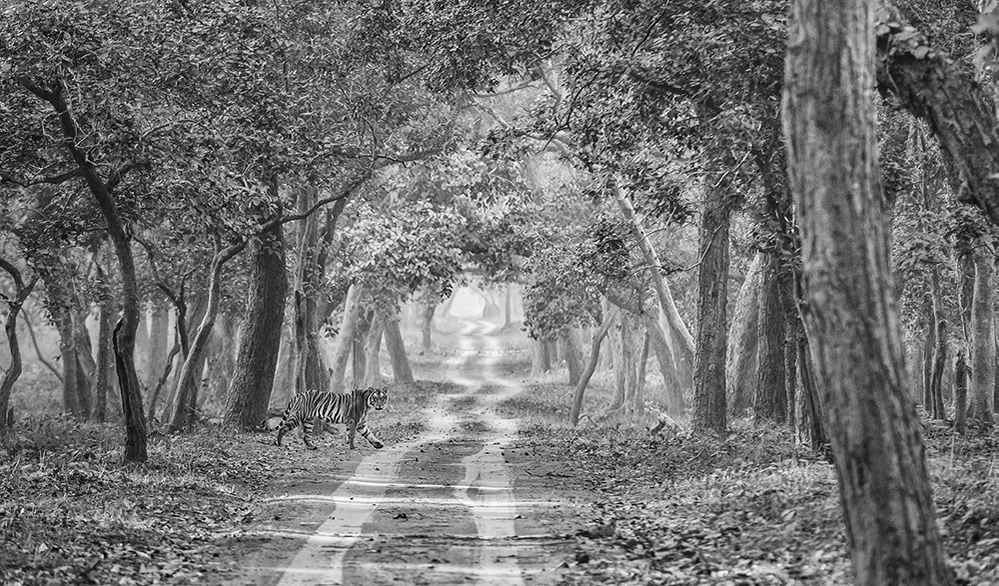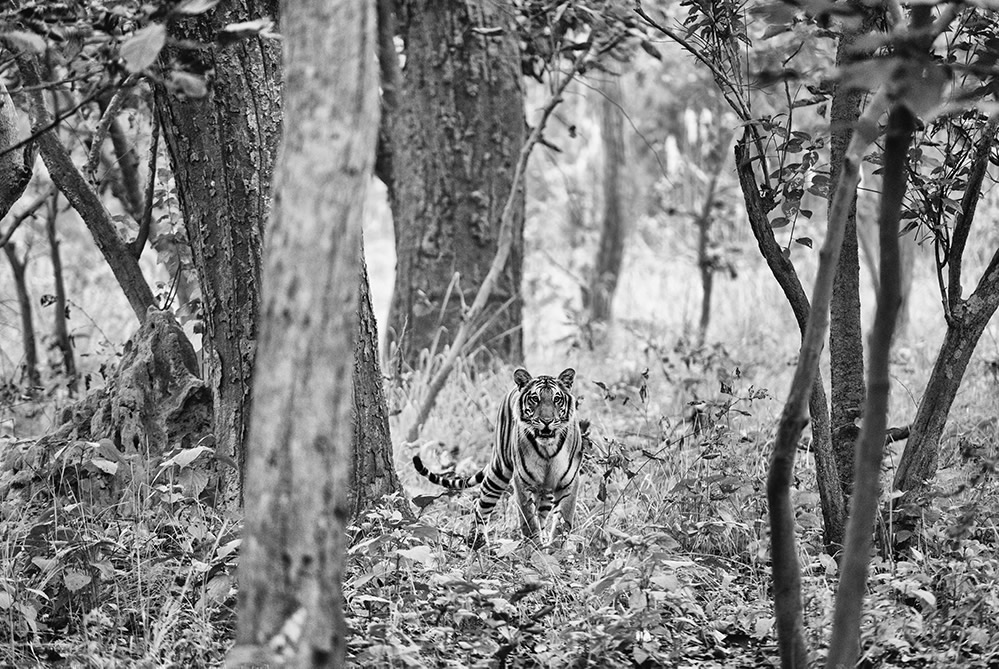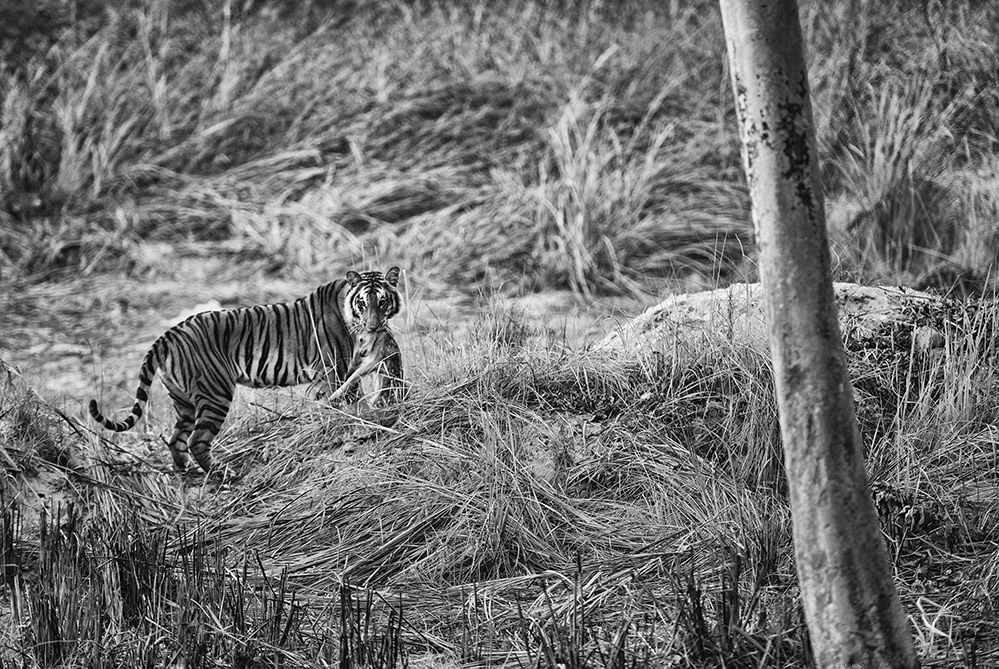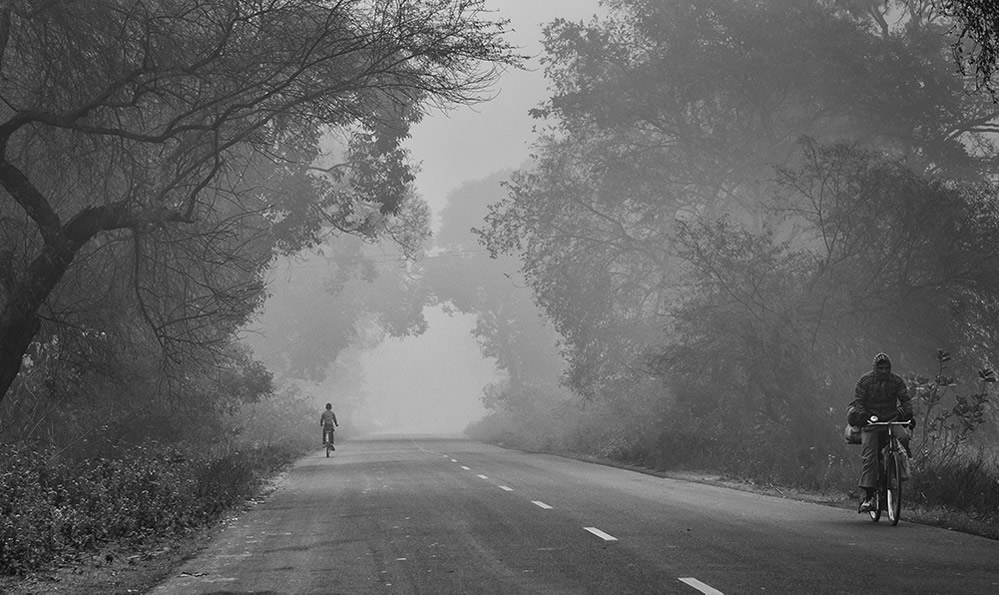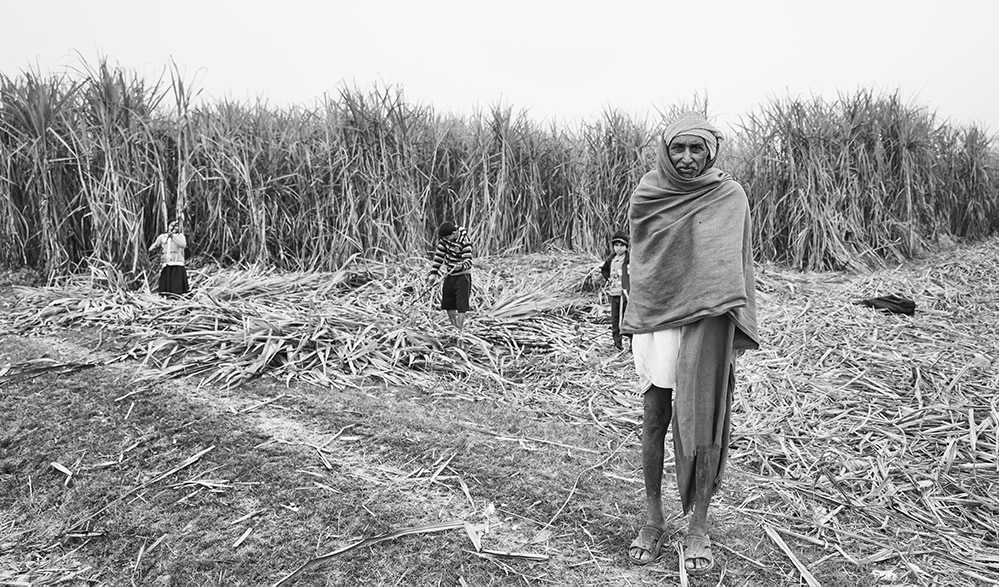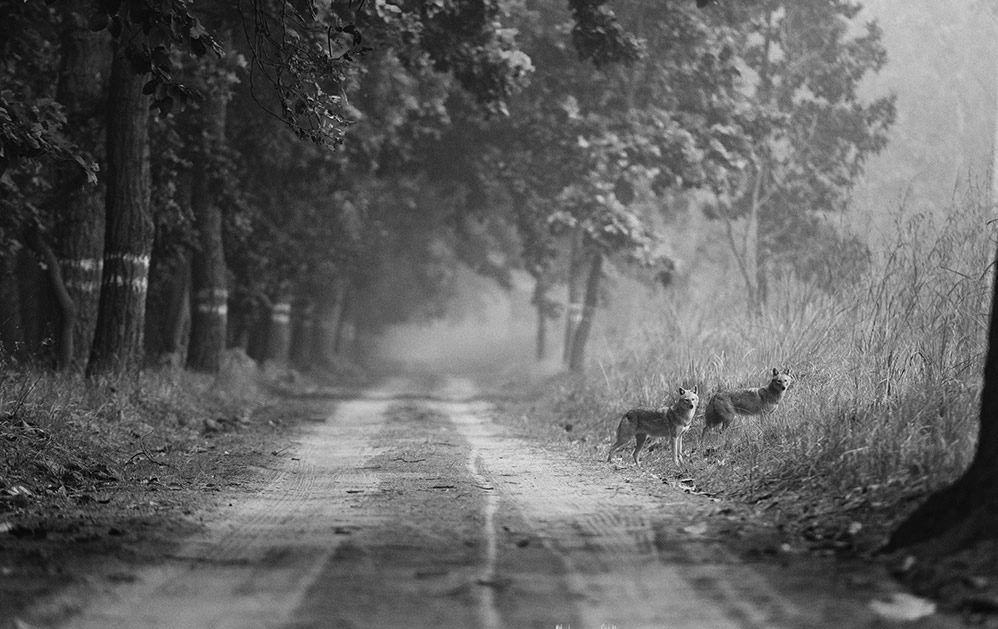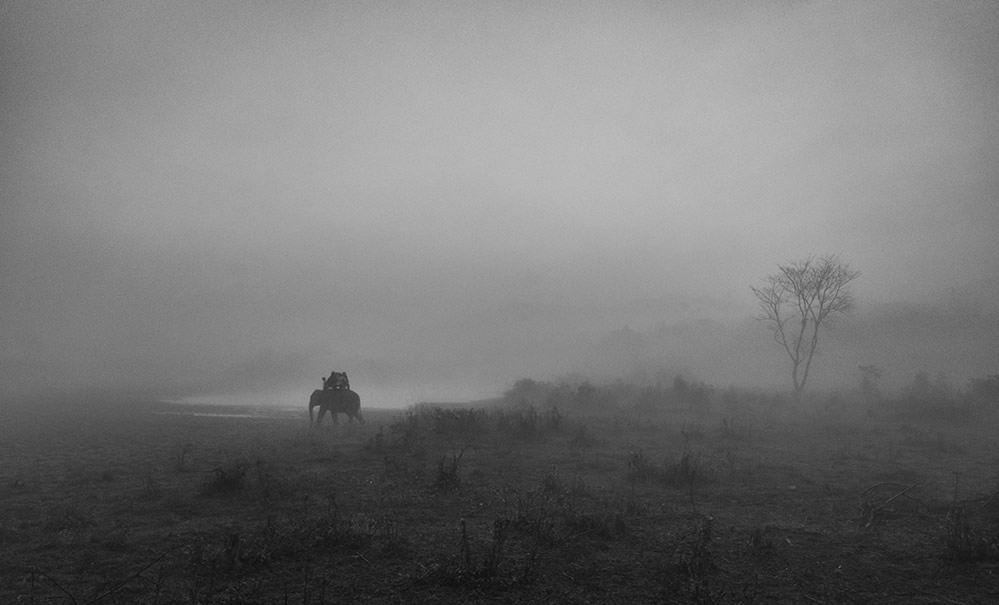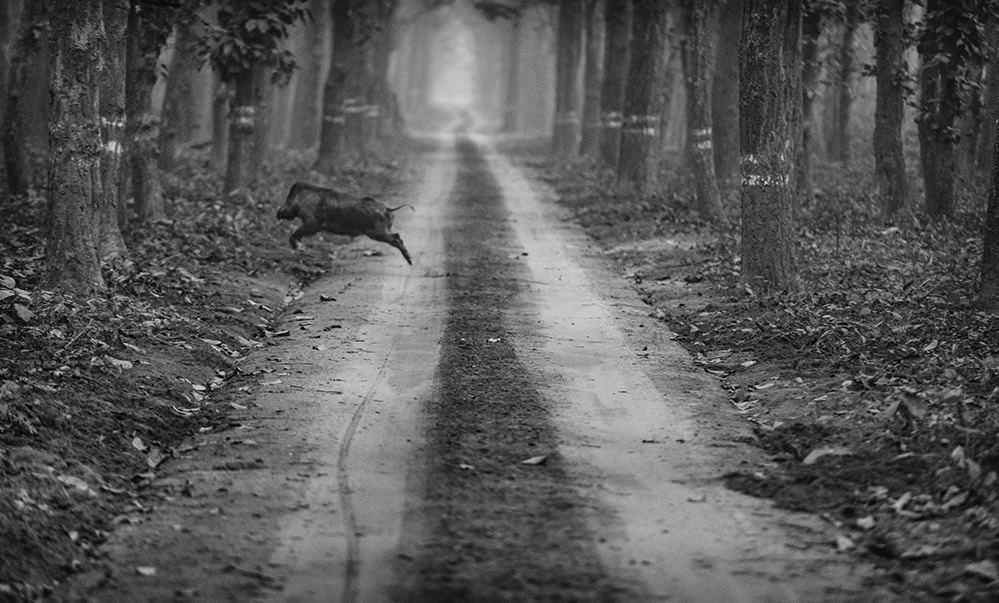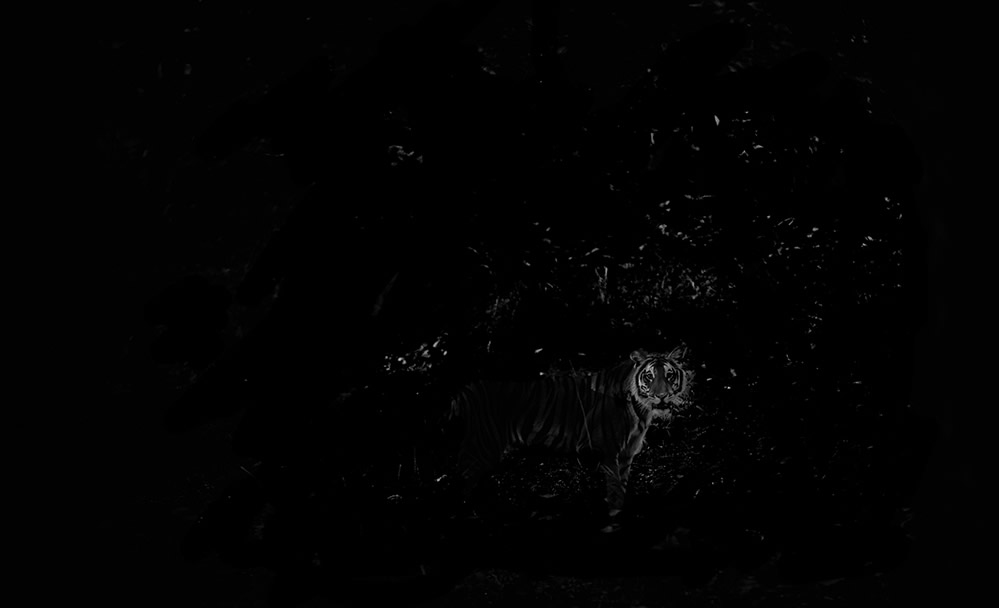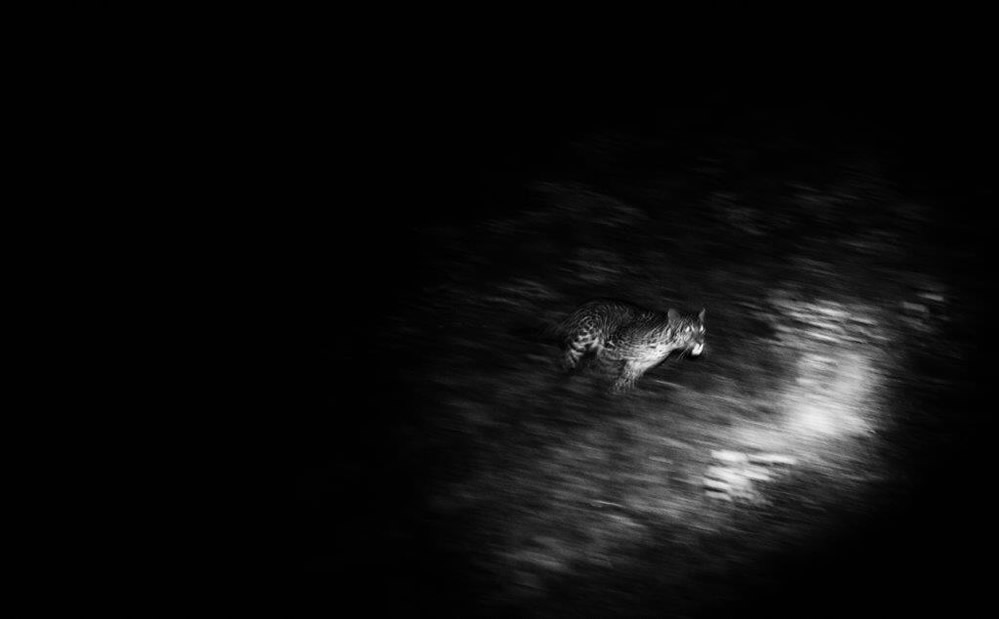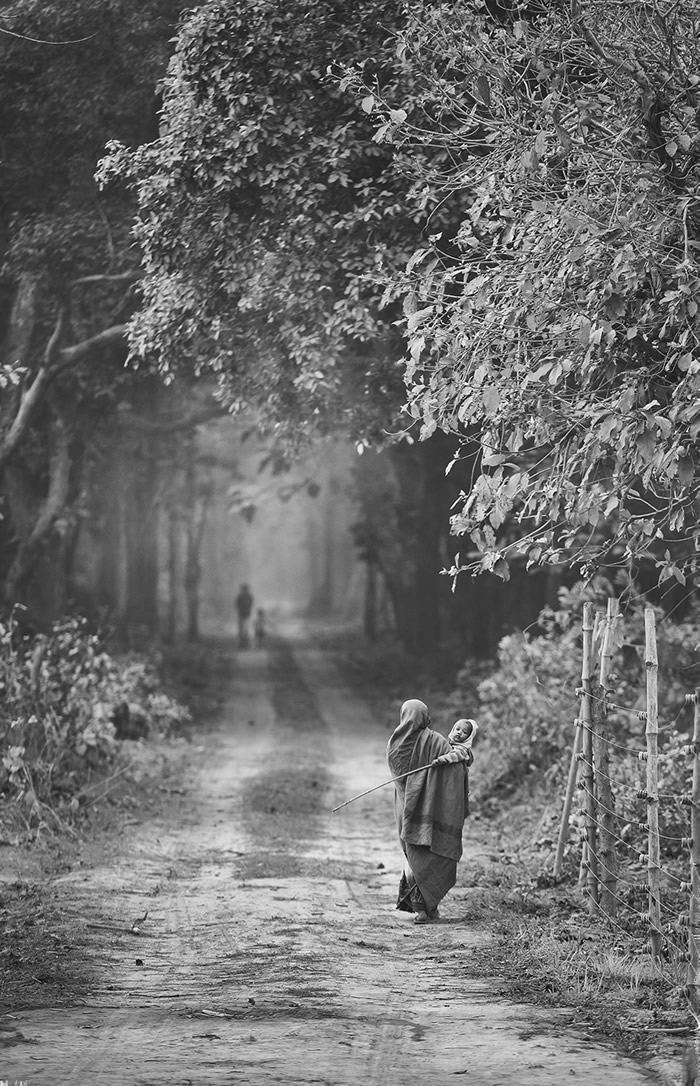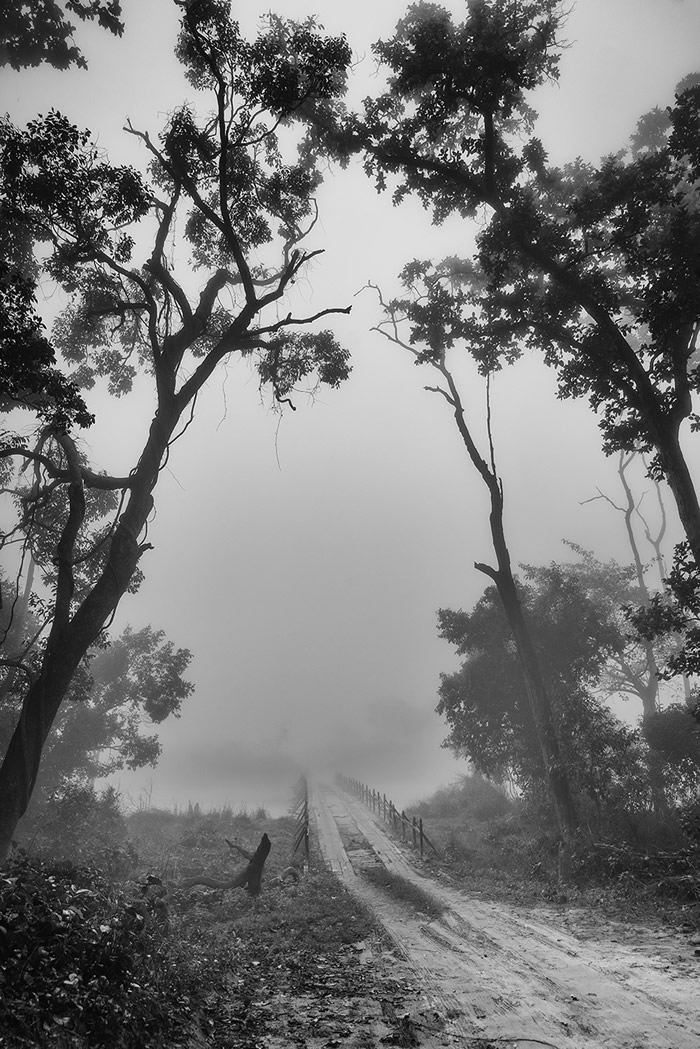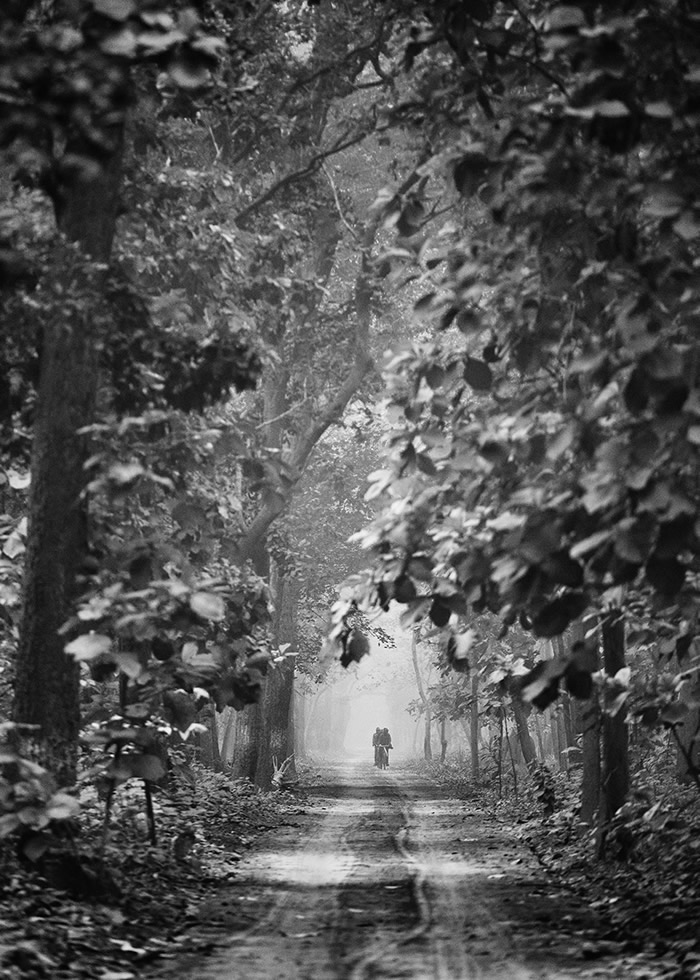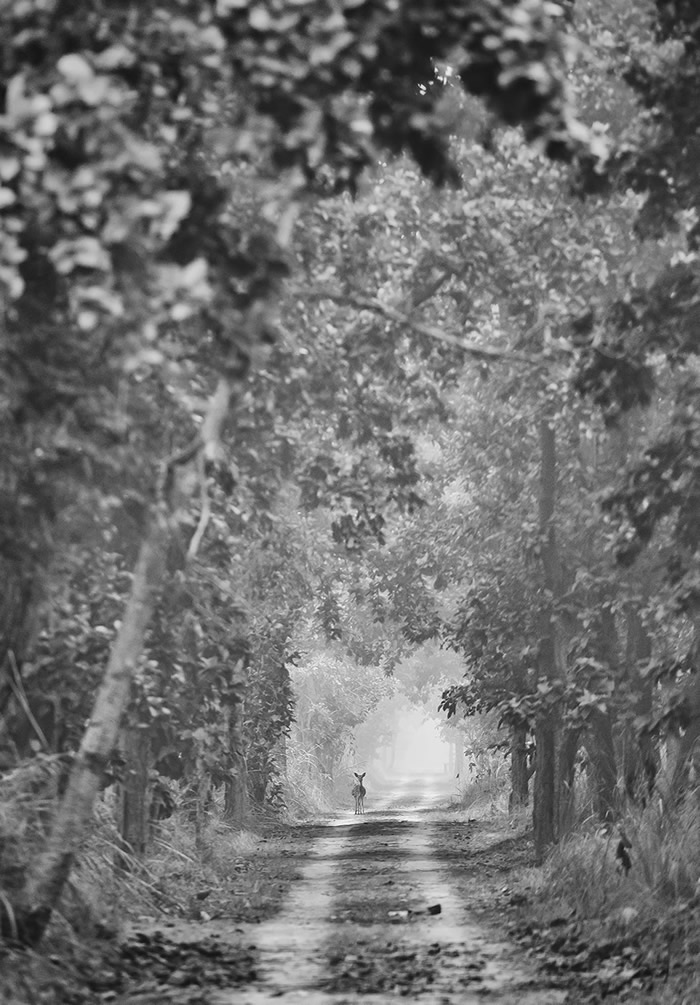 About Padmanabhan Rangarajan
I am from Chennai, Tamil Nadu, but have spent the better part of my life in Mumbai. As a Chartered Accountant, with a Banking background in the IT field, I can safely say I have straddled diverse spheres but found solace through the lens. Into active photography for the past 4 years, and it has helped me travel to India and meet many people.
For me, photography is more about "seeing" people, than about capturing them in my camera. I would always make it a point to portray them in their natural settings, so that it gives a perspective of who they are, and how they live. To do that, a certain amount of empathy is needed, for unless we connect to them at a psychological level, it would not be possible to get their stories out.
I would like to call myself as someone who wants to capture India in all her rustic beauty. You could say that I am a "Nationalistic" photographer!!
India is serendipity personified. One cannot anticipate what scene is going to greet them around the corner. There is so much chaos, so many surprises. I would like to bring order to that chaos through my pictures.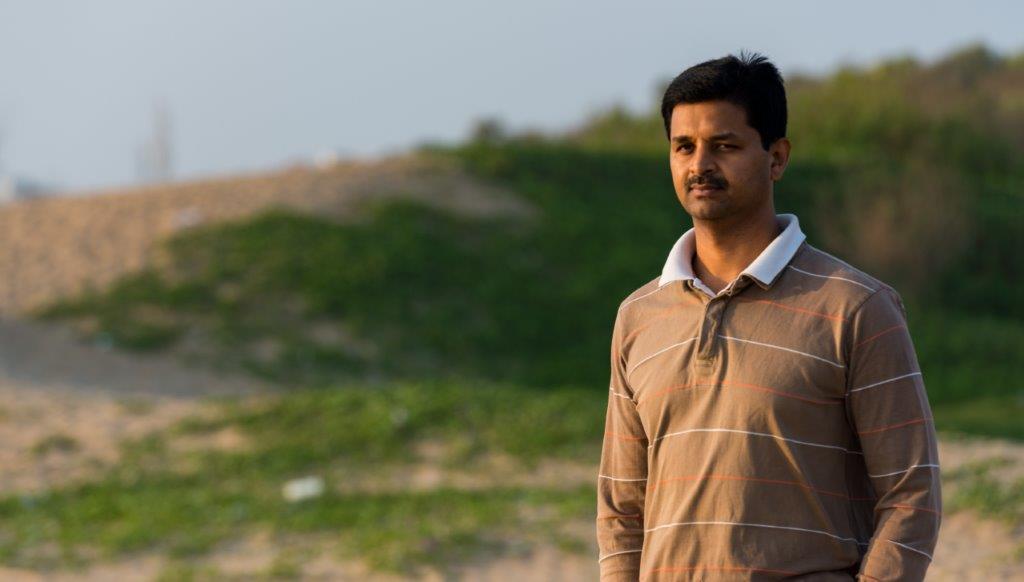 You can find Padmanabhan Rangarajan on the Web :
Copyrights:
All the pictures in this post are copyrighted to Padmanabhan Rangarajan. Their reproduction, even in part, is forbidden without the explicit approval of the rightful owners.