The Mahamastakabhisheka (Grand Consecration/The Great Indian Festival), refers to the abhiṣheka (anointment) of the Jain images when held on a large scale. The most famous of such consecration is the anointment of the Bahubali Gommateshwara Statue located at Shravanabelagola in Karnataka, India. It is an important Jain festival held once every 12 years. It is an integral part of the ancient and composite Jain tradition. The festival is held in veneration of a 17.3736 meters (57.000 ft) high monolithic statue of the Siddha Bahubali.
Lord Bahubali is highly revered by the Jains. He is considered to be the first one to have attained salvation. Shravanabelagola is home to the 57 feet high gigantic idol of Lord Gommateshwara Bahubali that stands on the Vindyagiri Hill. It is believed to be the largest monolithic statue in the world. This is the head anointing ceremony of the idol. It is part of an ancient Jain tradition.
During the ceremony, the statue of the Lord is worshipped by the devotees who gather from far off places to be a part of the event. Various special rituals are observed to mark the ceremony. The rituals are as per the Digamber Jain tradition.
Procedure: Purified water and sandalwood paste is poured over the statue from a scaffolding. This event continues for weeks. The Mahamastakabhisheka begins by devotees carrying 1,008 specially prepared vessels (kalashes). The statue is then bathed and anointed with libations such as water, milk, sugarcane juice, and saffron paste, ashta gandha paste, herbal liquid, Tender coconut saffron flowers and sprinkled with powders of sandalwood, turmeric, and vermilion. Offerings are made of petals, gold and silver coins, and precious stones.
Aerial View from Hill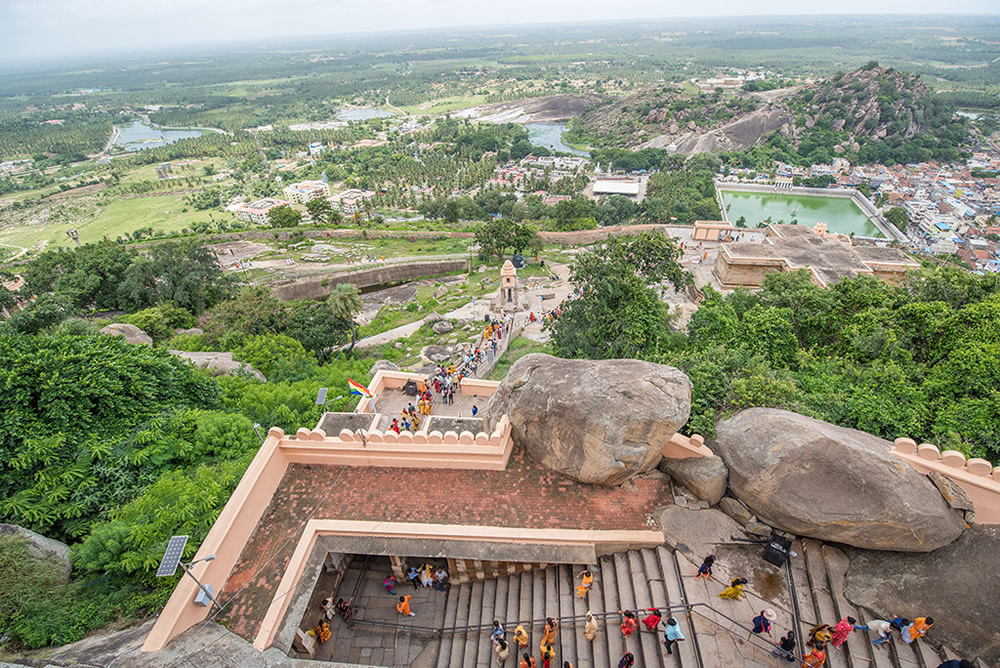 Way to Hill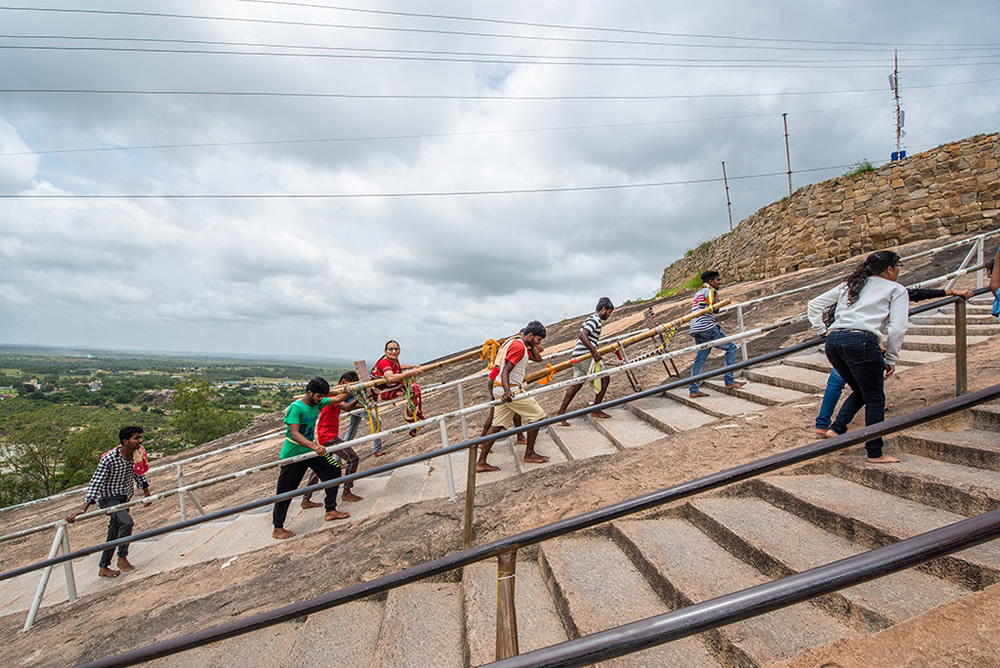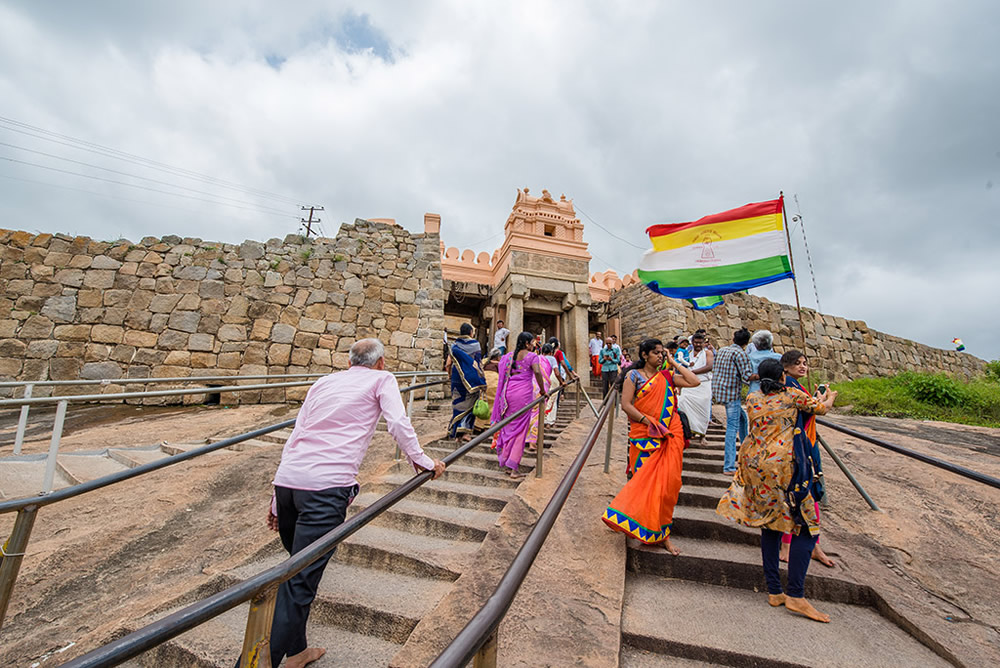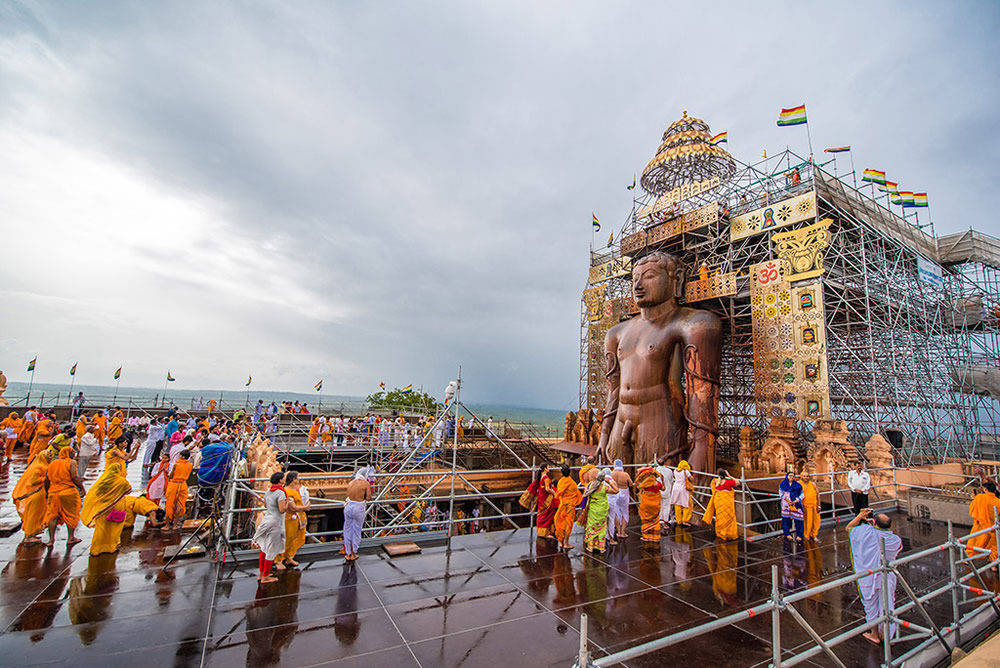 Chandana Abhisheka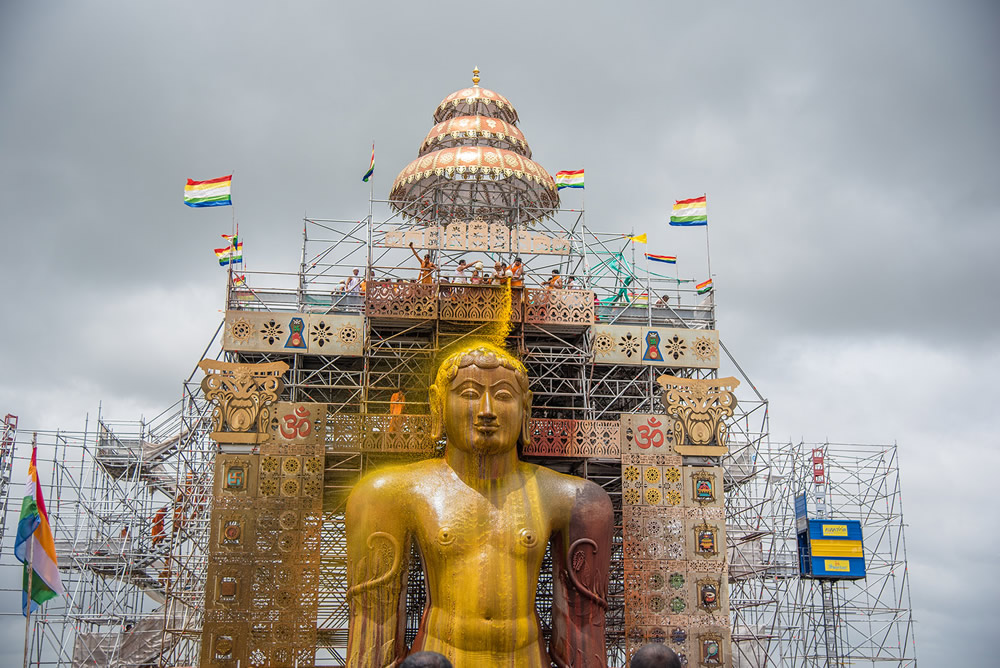 Haldi Abhisheka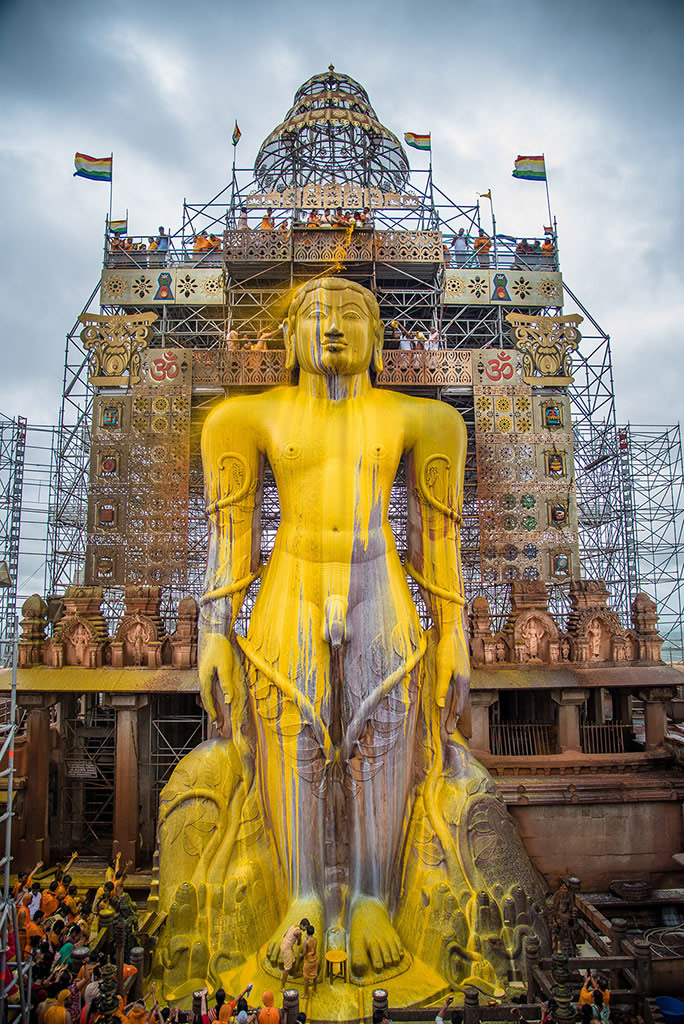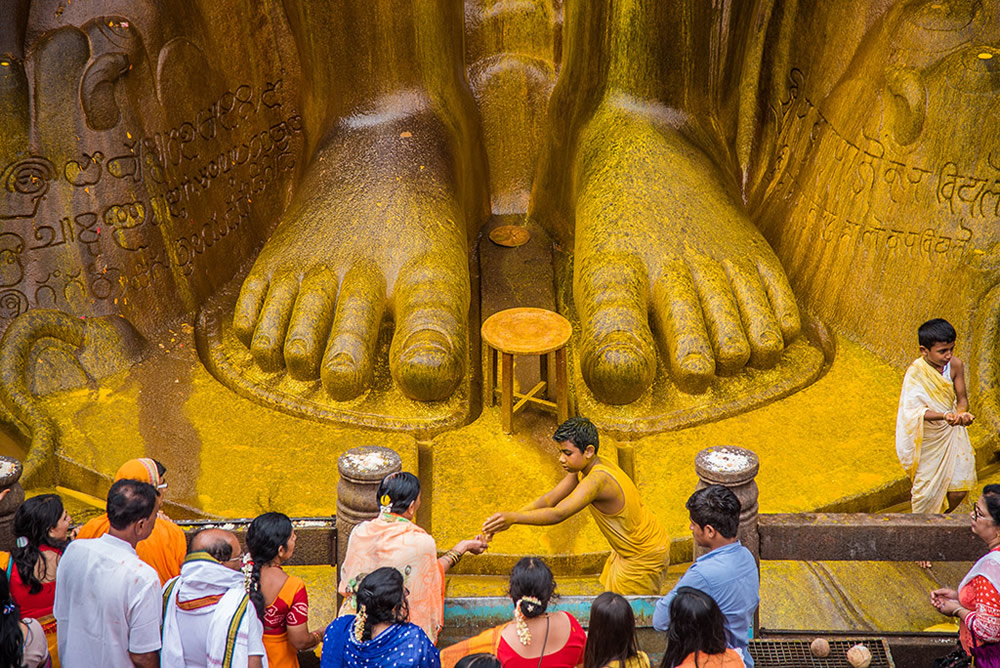 Kesar Abhisheka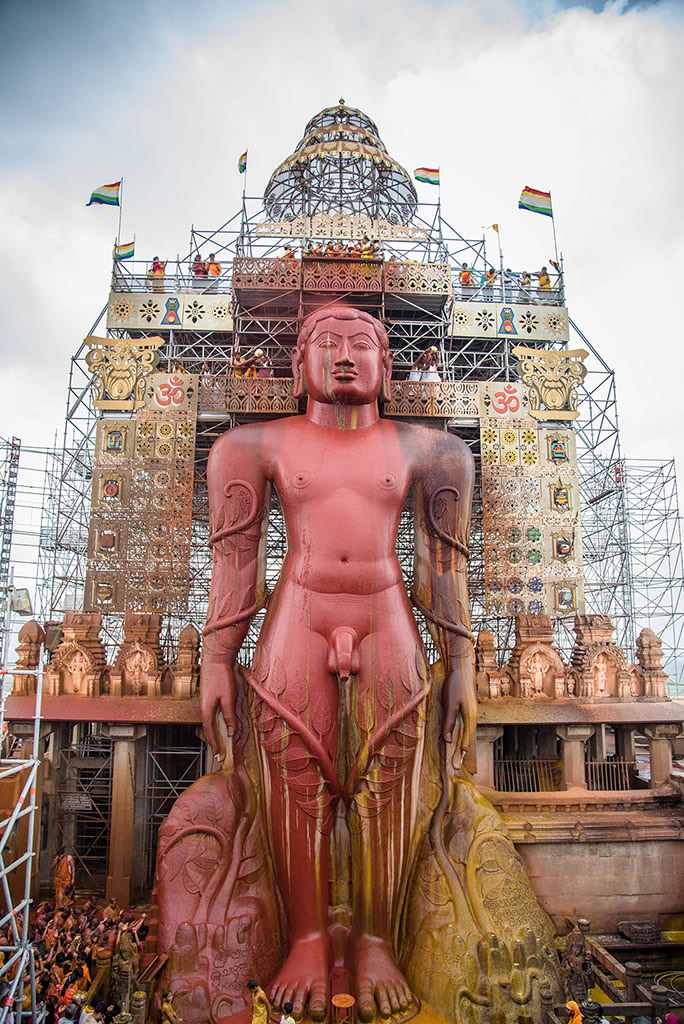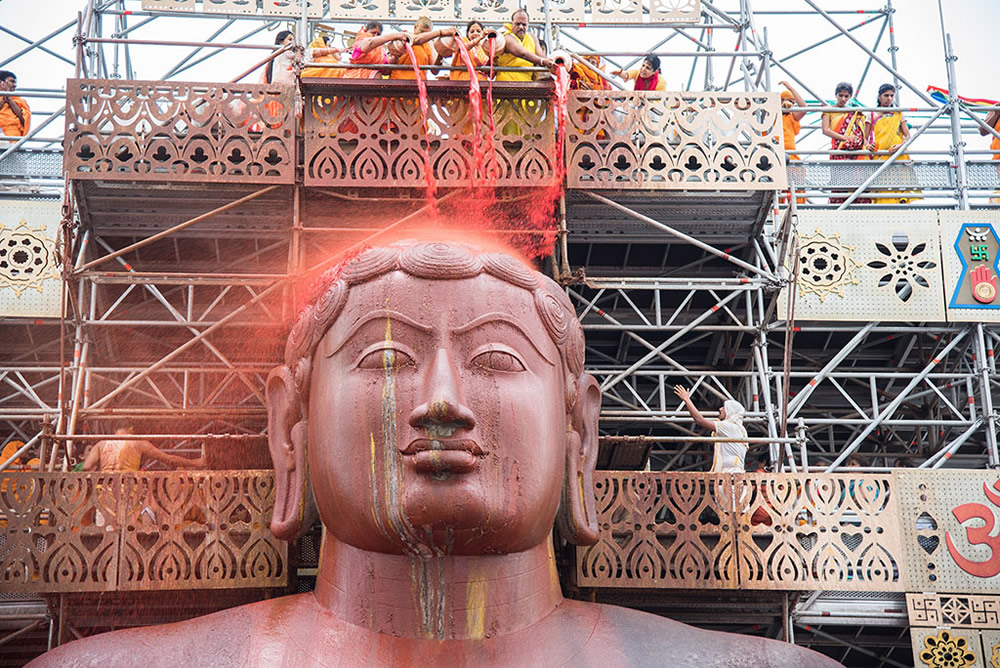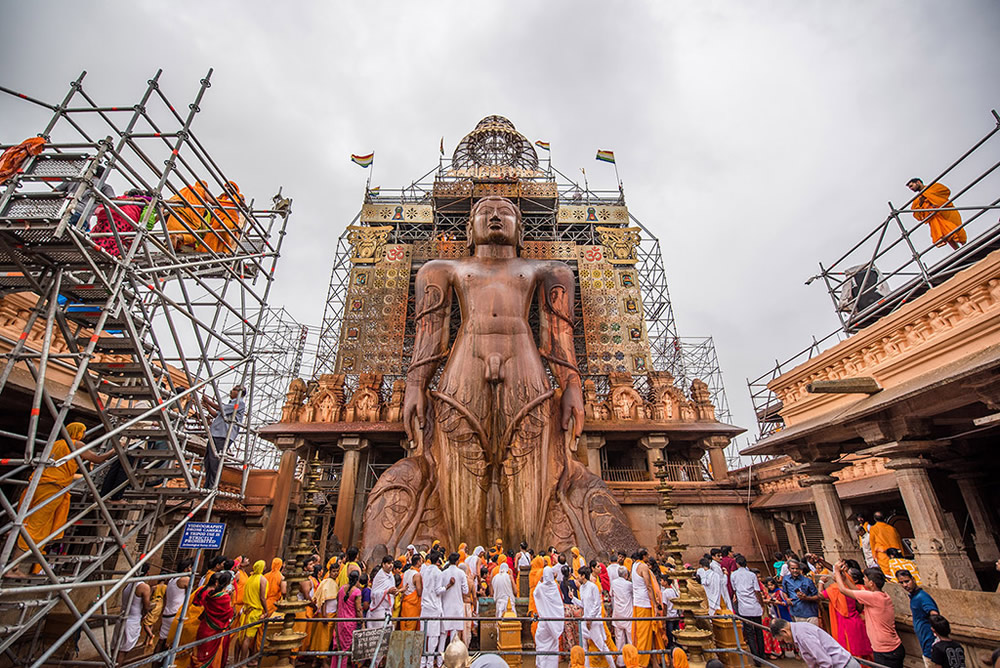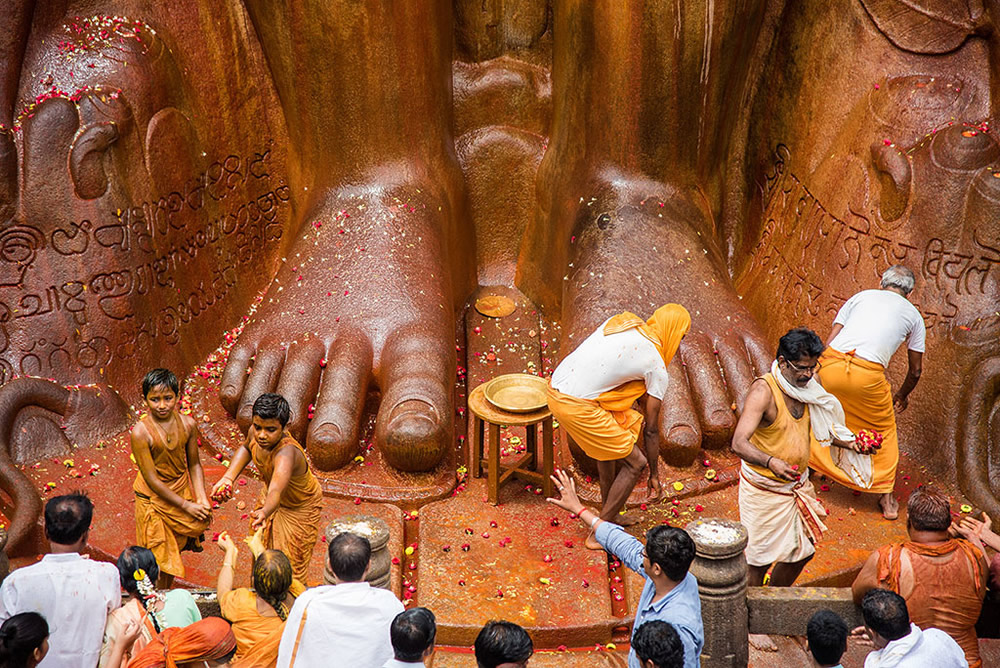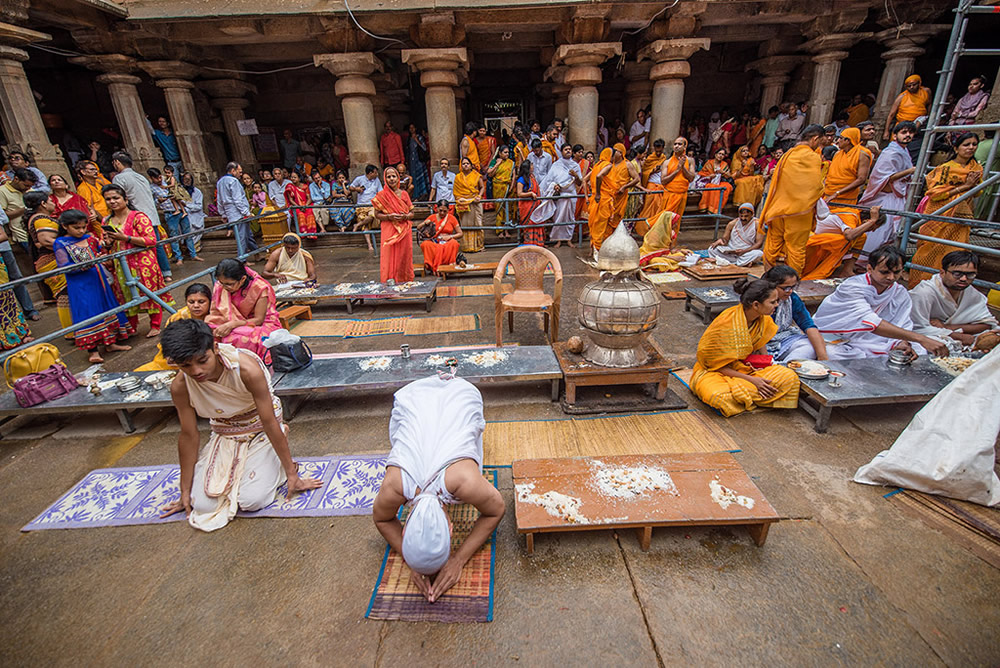 Milk Abhisheka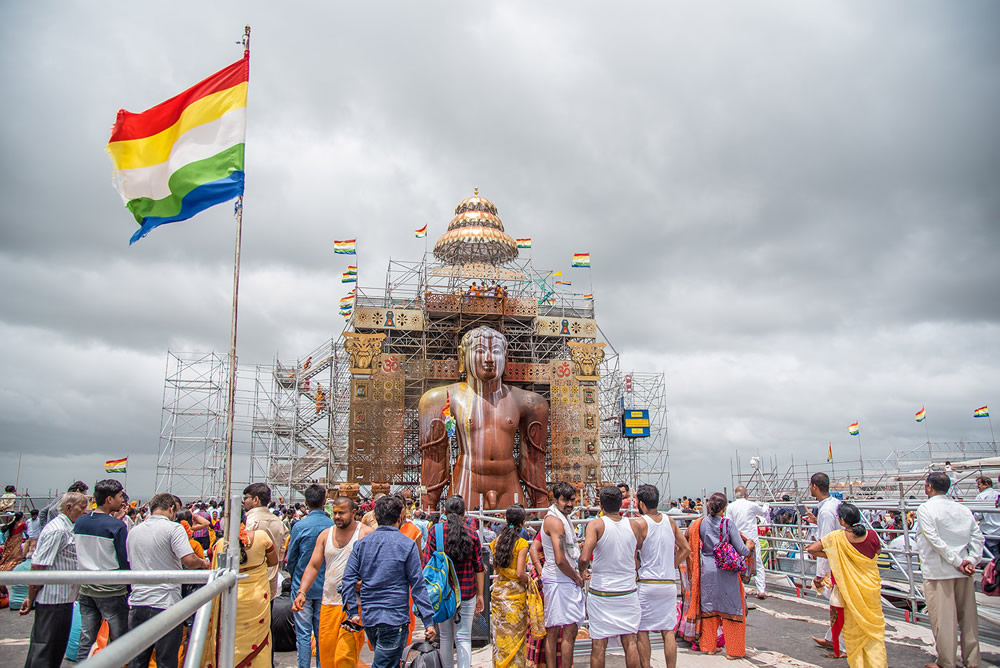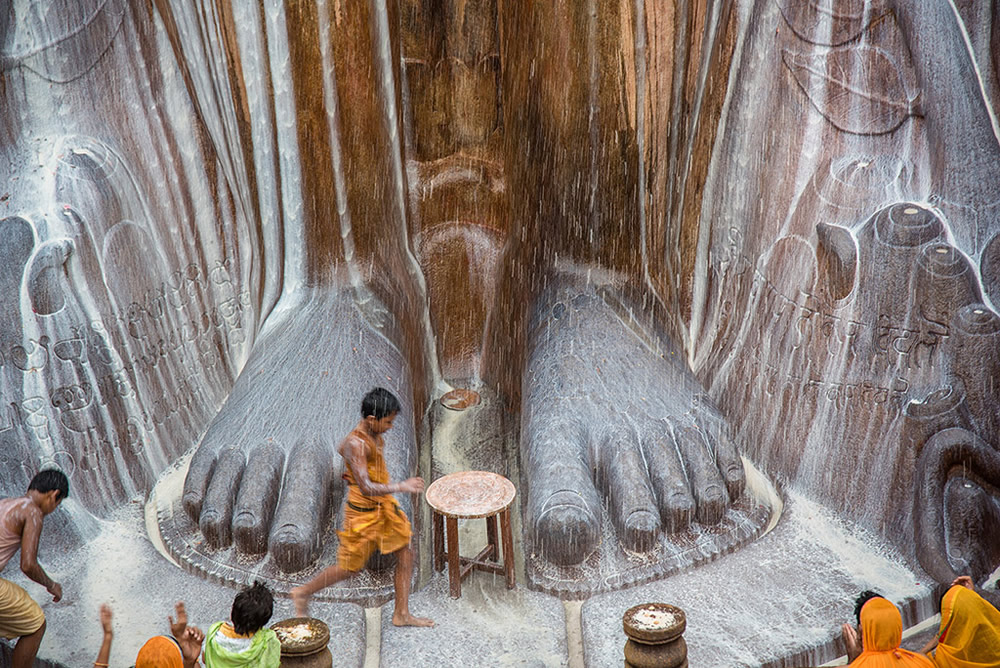 Jala Abhisheka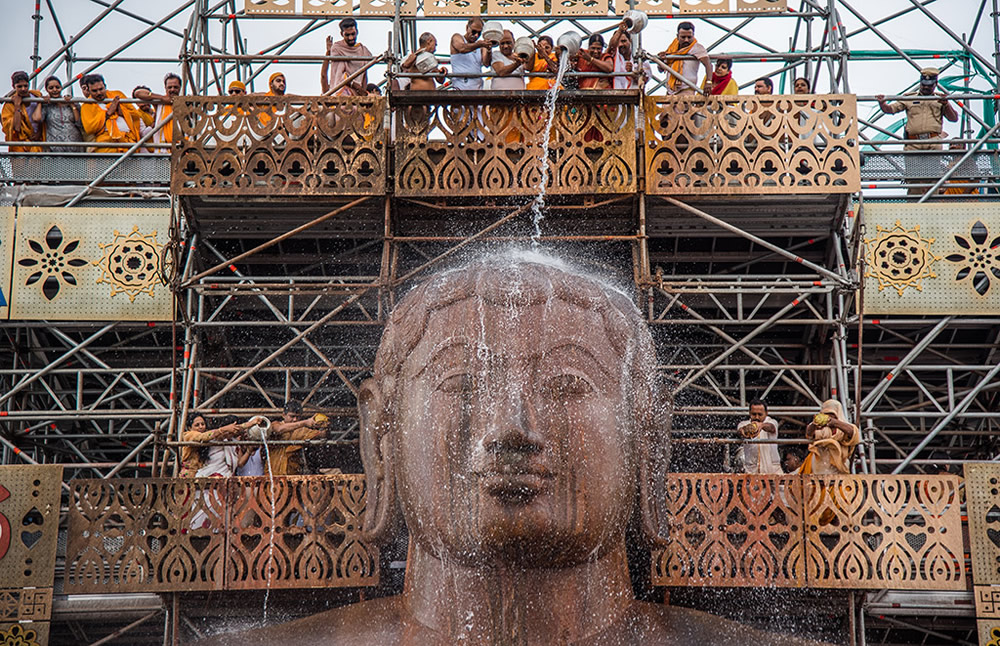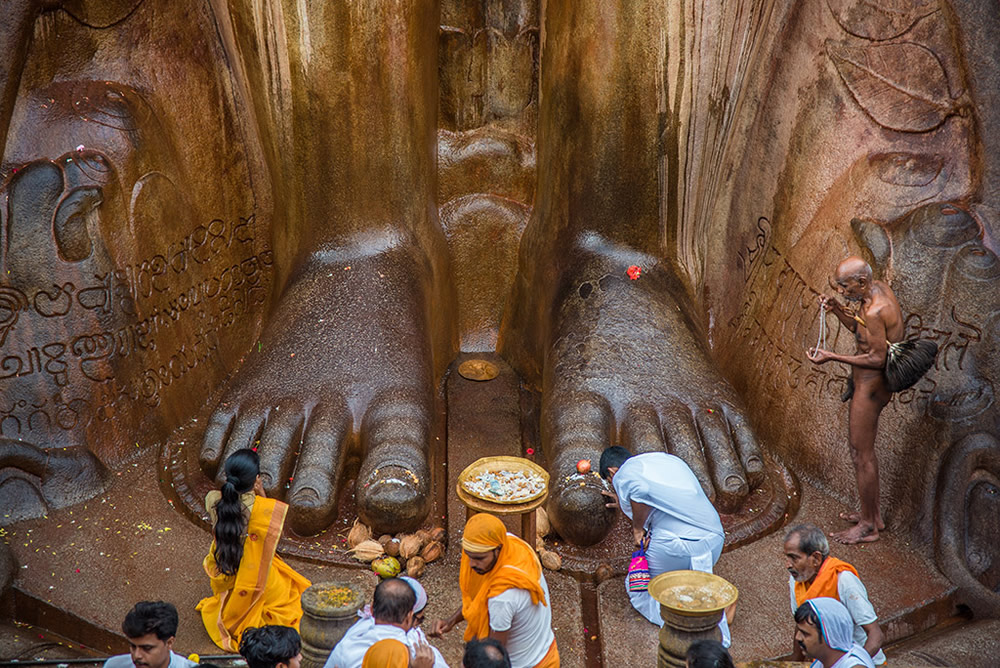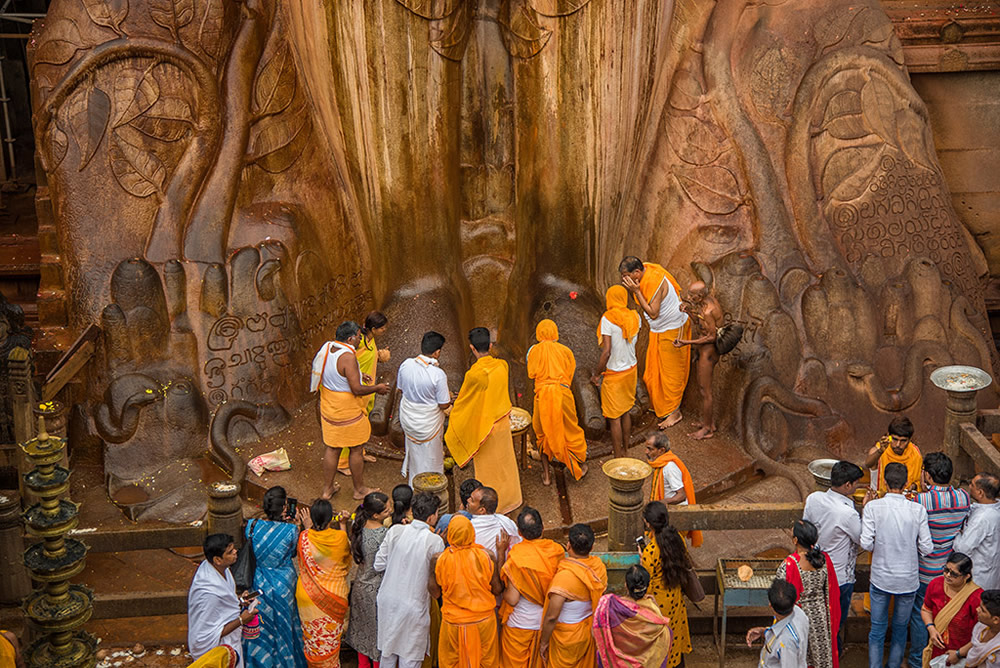 Sugar Cane Juice Abhisheka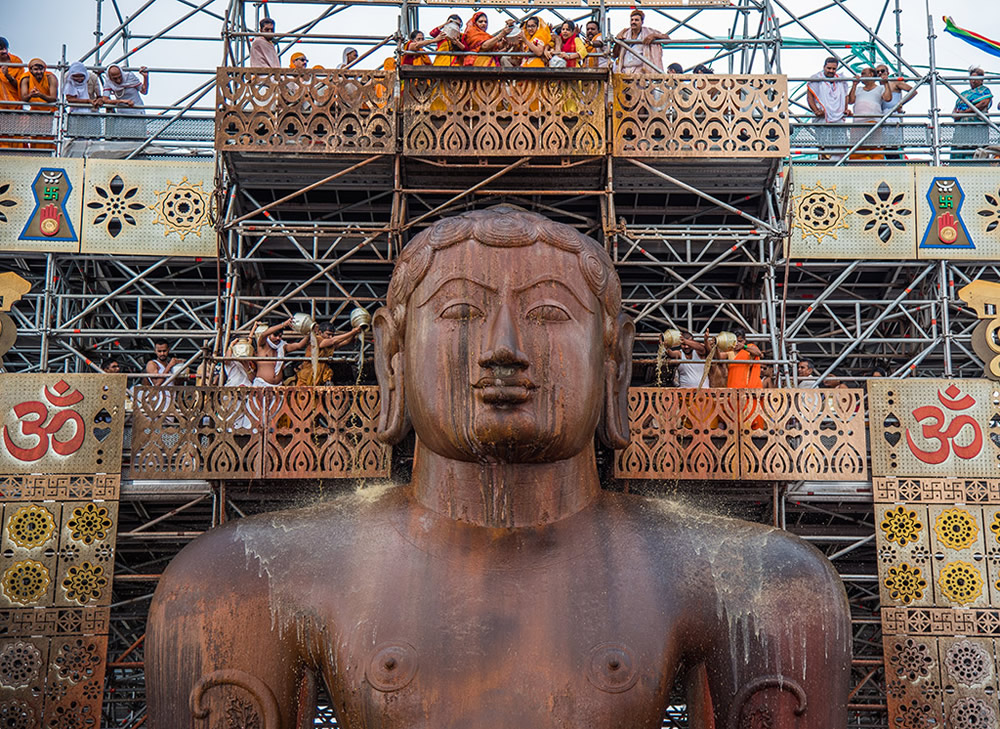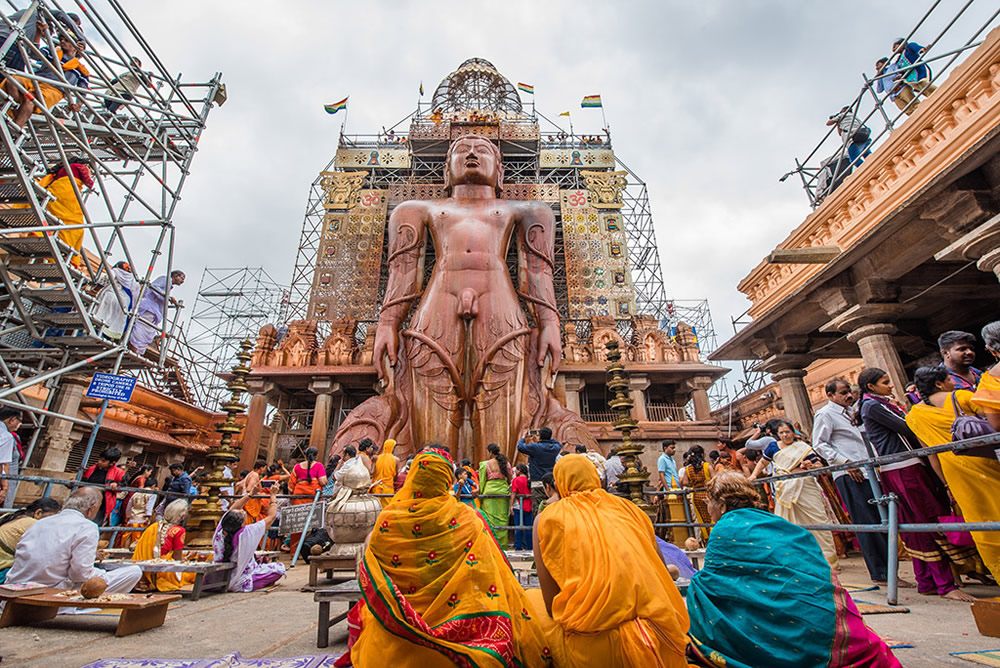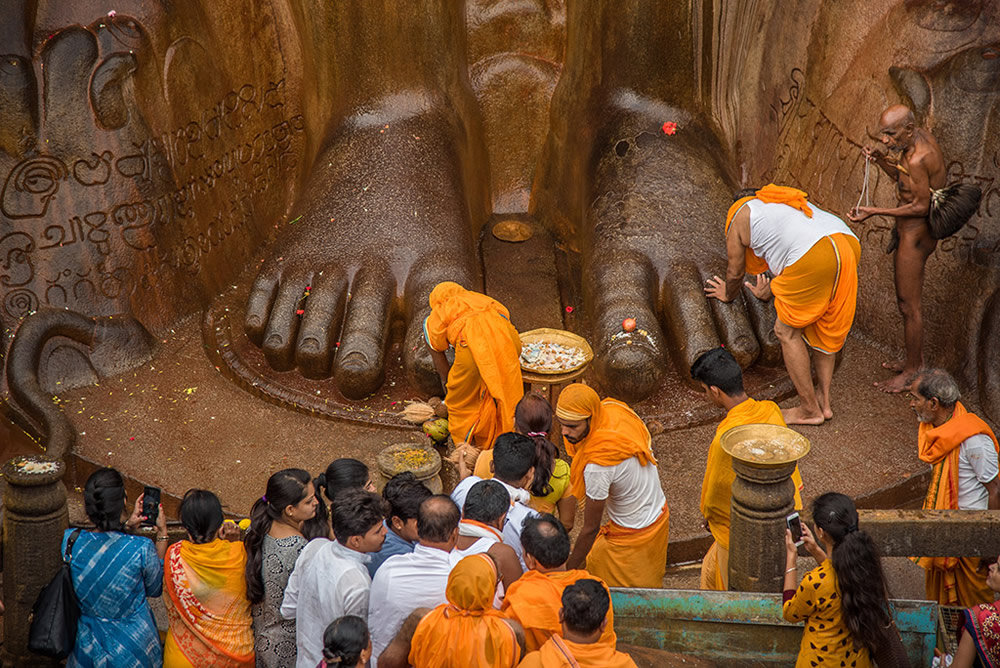 Powder Abhisheka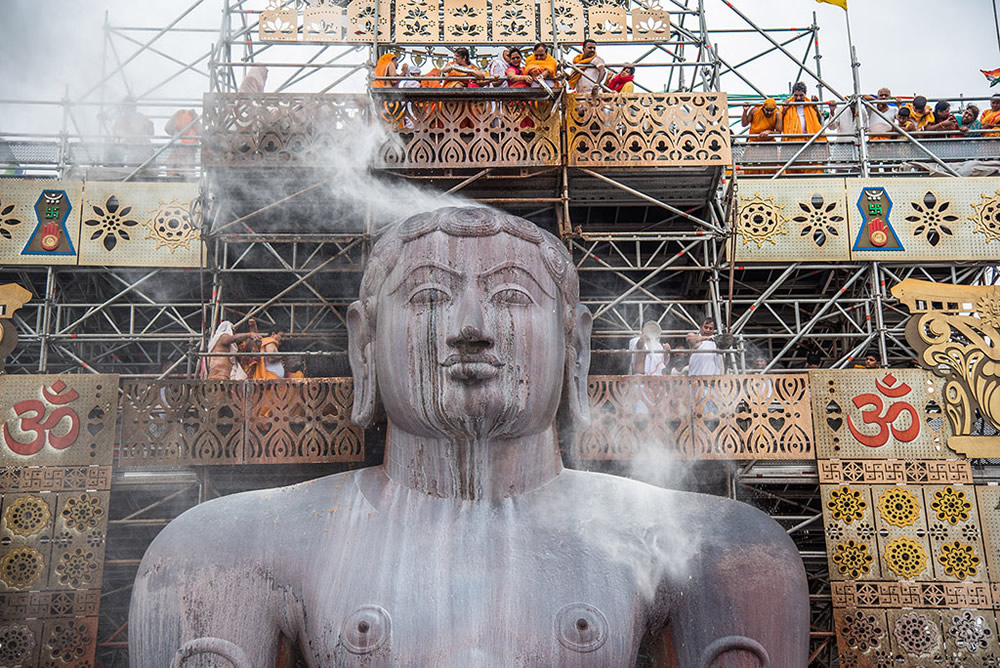 About Shreenivas Yenni
Shreenivas Yenni hails from the small town Gangavathi, in the southern Indian state of Karnataka. He is an engineer by Profession and is presently working as Junior Engineer in the Karnataka Power Transmission Sector. The passion which he harbors in his heart for photography compels him to make frequent travels in search of interesting topics or beautiful places to photograph. Most of his photographs are based on street life, portraits, the beautiful landscapes and beauty of nature which he encounters during his travels. He wants to keep traveling with a view to achieving his long-cherished dream, which is to document the different cultures, rituals, heritage and tradition across India and globe.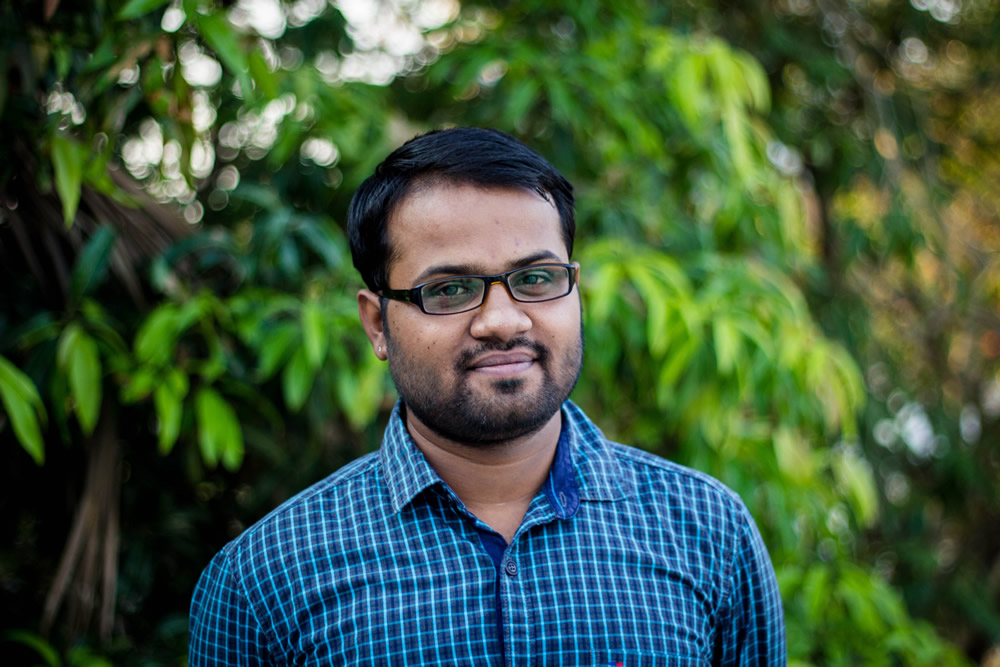 You can find Shreenivas Yenni on the Web :
Copyrights:
All the pictures in this post are copyrighted to Shreenivas Yenni. Their reproduction, even in part, is forbidden without the explicit approval of the rightful owners.