Story:
Bonalu or Bonam is a Hindu Festival, where Goddess Mahakali is worshipped. Bonalu is an annual festival celebrated in Hyderabad, Secunderabad and other parts of Telangana, India. It is celebrated in the monsoon month of Ashada in July/August. The festival is often called Bonam, originating from Bhojanam which means a meal or a feast (in Telugu) an Offering to Mother Goddess.
Special poojas are performed on the first and last day of the festival. Some people also consider it as thanksgiving to the Goddess for fulfilment of vows. She is worshipped in regional forms like: Yellamma, Peddhamma, Dokkalamma, Ankalamma,
History:
Behind the festivities of Bonalu is a tale of pain and death. There was a Plague outbreak in Telangana in 1813 and thousands died. Just before this, a military squadron from Hyderabad was sent to Ujjain. When this deployed regiment got to know about this outbreak in the cities, they prayed to the Mother Goddess in Mahankaal Temple – Ujjain, Madhya Pradesh. The military contingent prayed to Goddess Mahankaali, to kill plague. It is believed that Mahankaali destroyed the disease and kept the epidemic at a distance. Then, the military battalion returned to the city, with "Doli Bearers" carrying and installing a wooden idol of the goddess, which was followed by the offering of Bonalu to her.
Rituals:
During the festival, women and teenage girls dress up in the traditional Saree, Half-Sarees / Lehenga Choli combining it with jewels and other accessories. Women offer rice cooked with Jaggery and Milk in decorated pots made of brass decked with Neem Leaves, Turmeric and Vermilion.
Some women in half-conscious state, perform a pot balancing act, to the periodic beats of drums in honour of the local Goddess. In earlier days, people used to sacrifice a male buffalo in front of the temple, to ward off evil spirits. Each group of devotees offer a Thottela (a small colorful, paper structure supported by sticks), as a mark of respect. The beginning of the festival is considered as home coming of goddess in the form of Ghatam. This is followed by Bonalu Jatara, Rangam (Oracle) and Ghatam Saganamputa.
Pothuraja, believed to be the brother of Mother Goddess, is embodied in the procession by well-built, bare-bodied male dancers in the parade, wearing a small tightly draped red dhoti and bells on his ankles. He is anointed with turmeric on his body and vermilion on his forehead. They carry a thick rope whip, smeared completely in turmeric. According to belief, whoever is touched with the rope whip gets cleansed from any evil spirits or bad omens.
Rangam or Performing the Oracle, takes place the next morning of the festival. A woman invokes goddess Mahankali onto her and performs the custom. She foretells the future for the upcoming year.
Ghatam, decorated in the form of mother goddess, is a copper pot. It is carried by a priest, who wears a traditional Dhoti and body smothered in turmeric. Ghatam is taken into procession from first day of the festival till last day. It is then immersed in water, bringing the festival to a conclusion.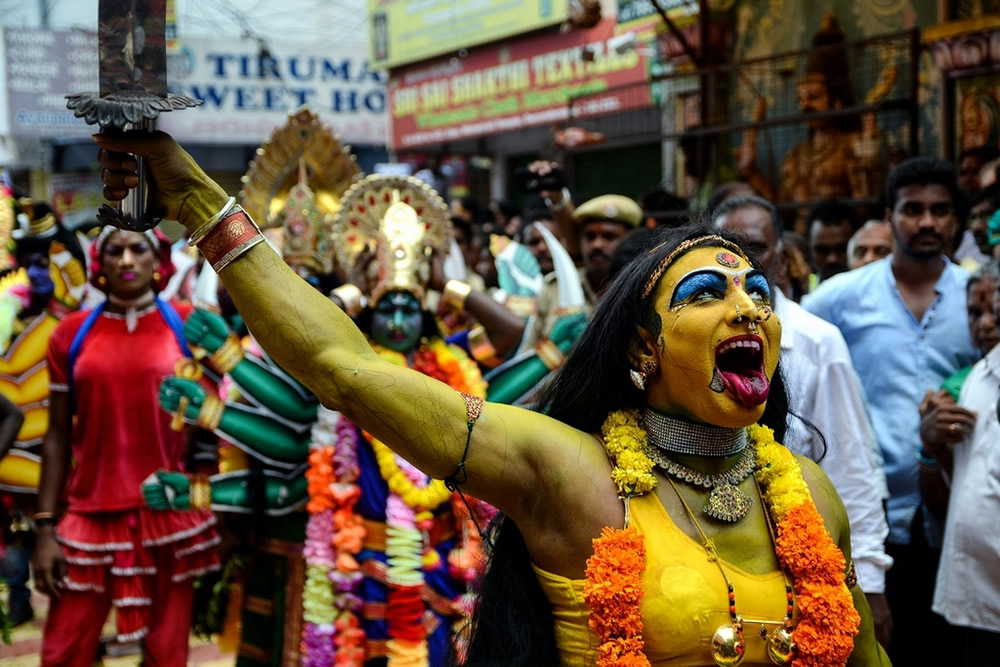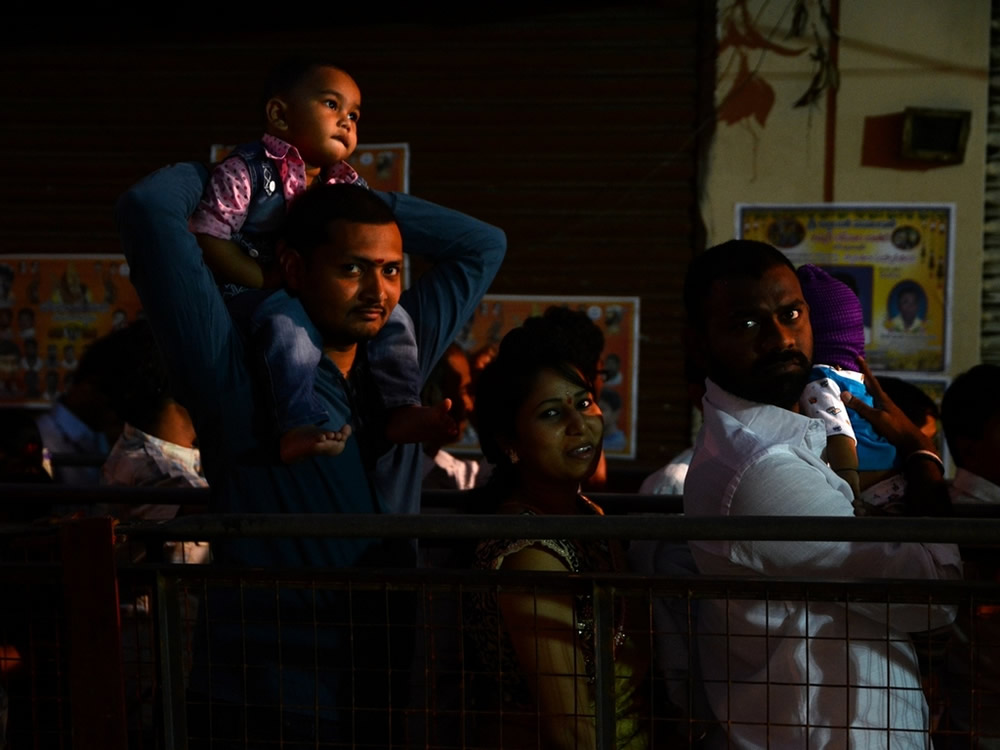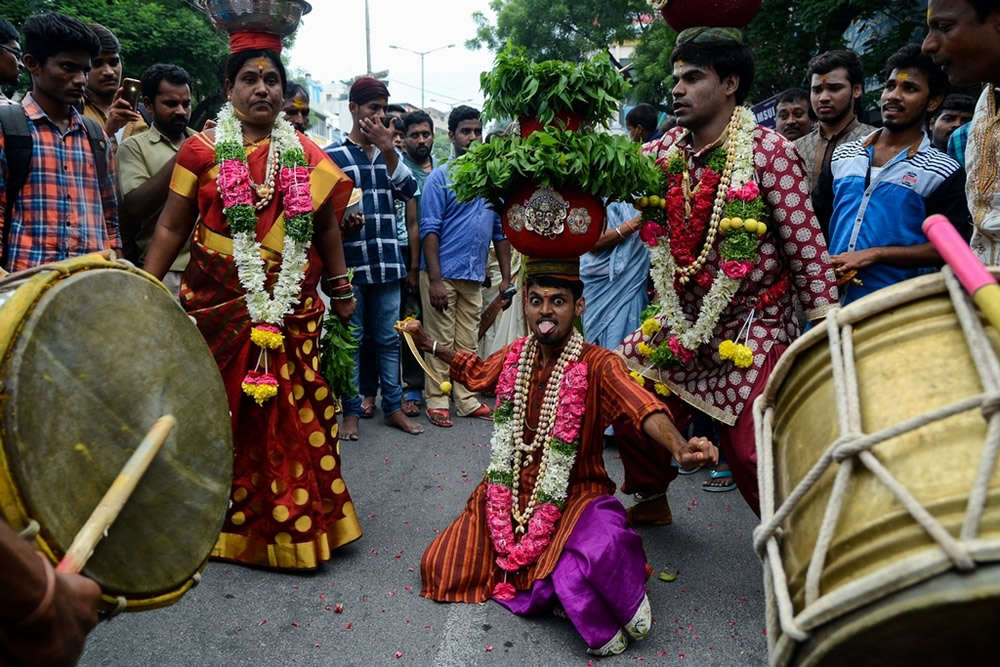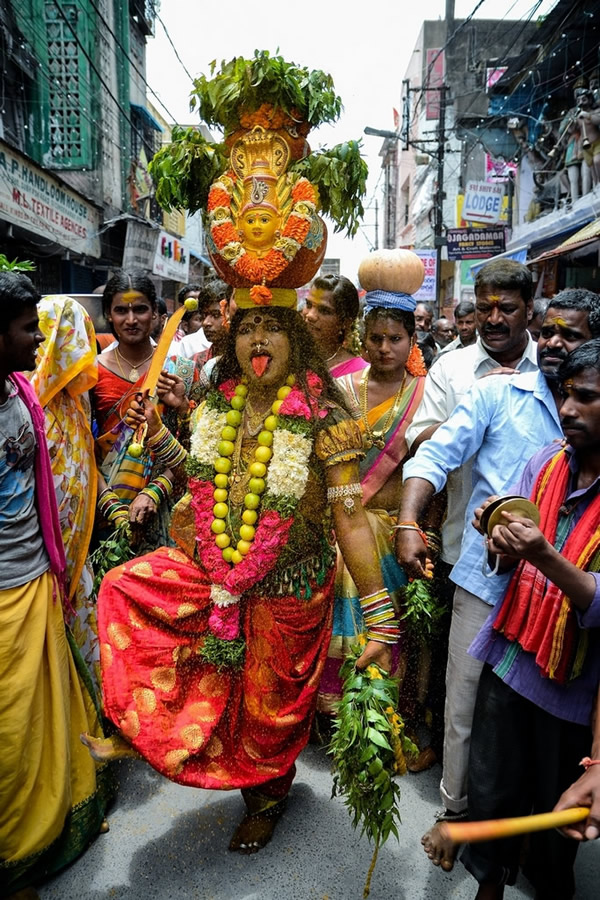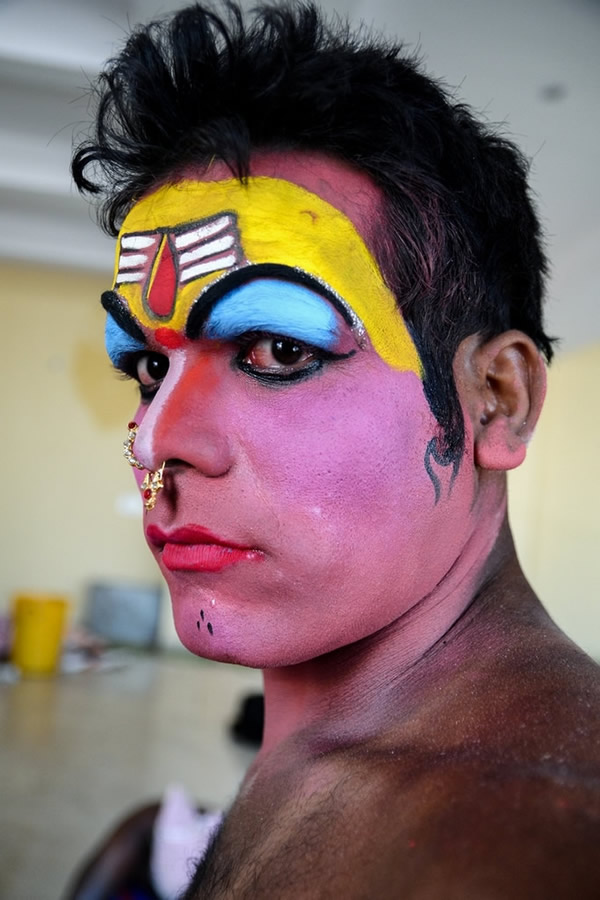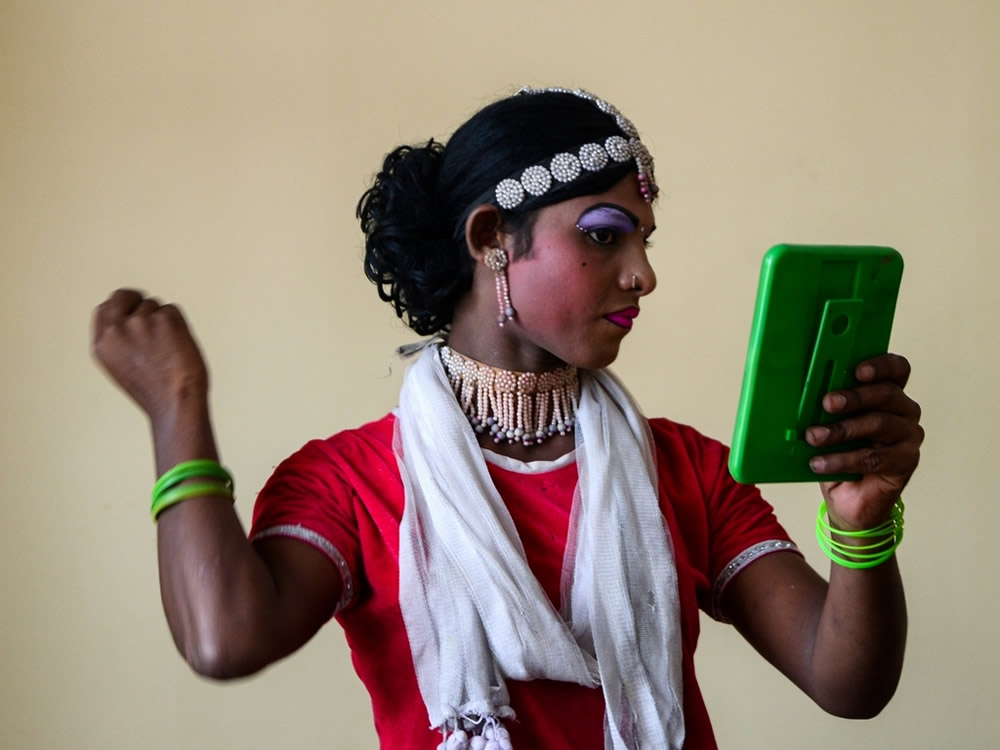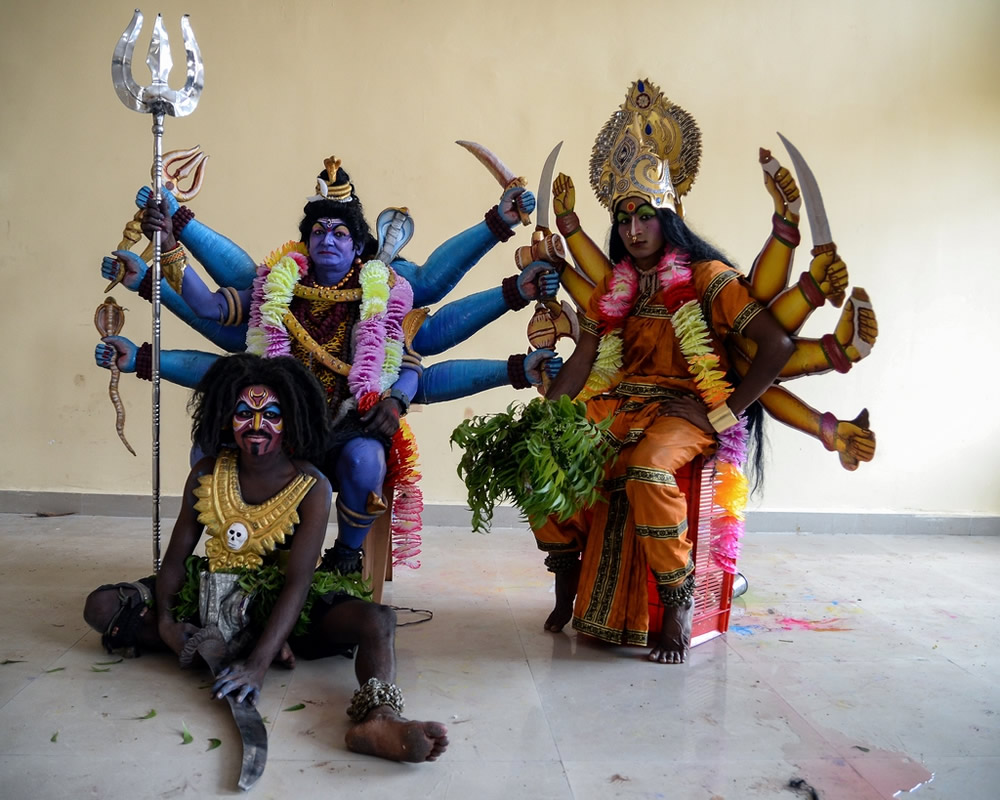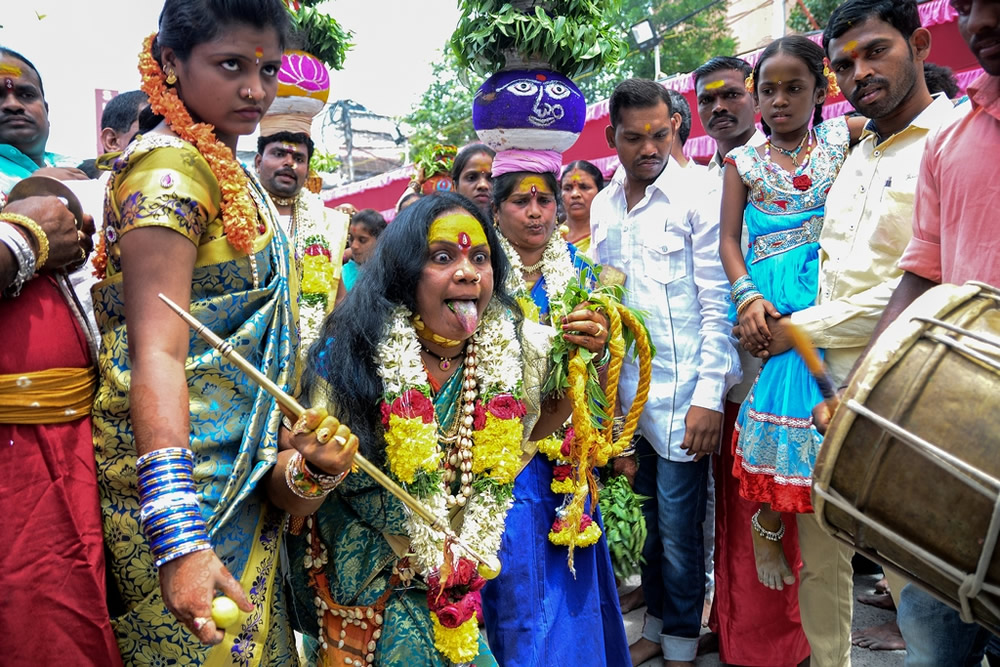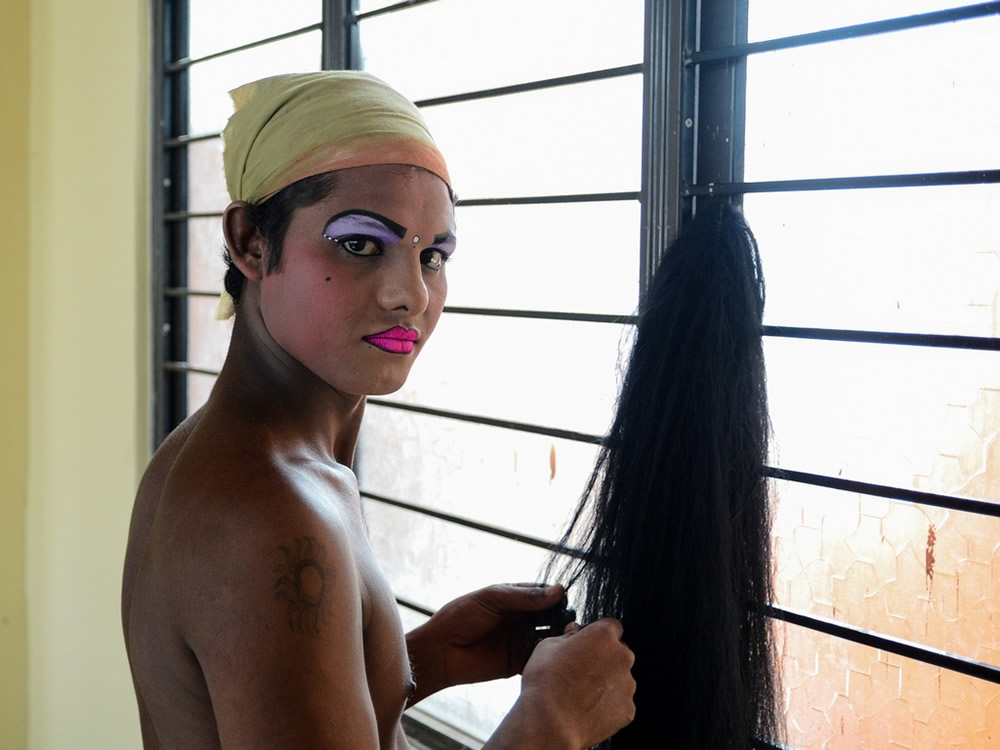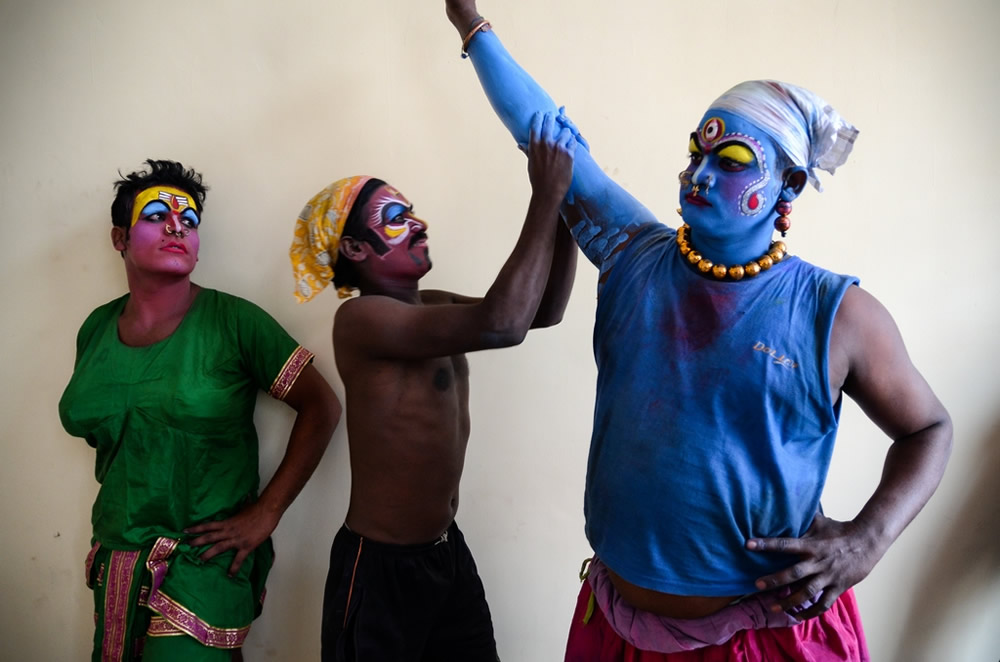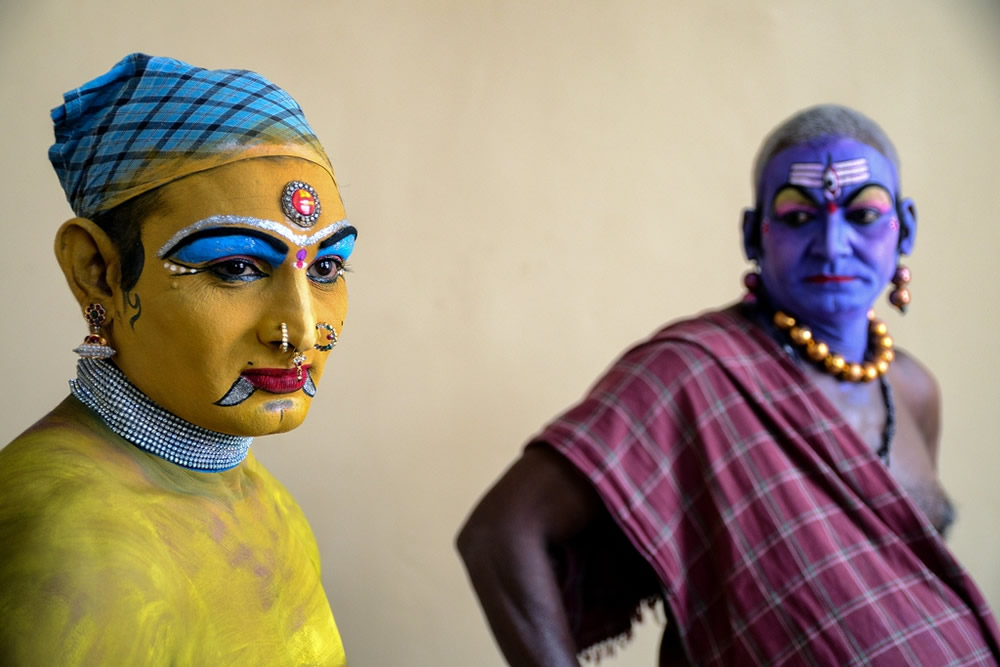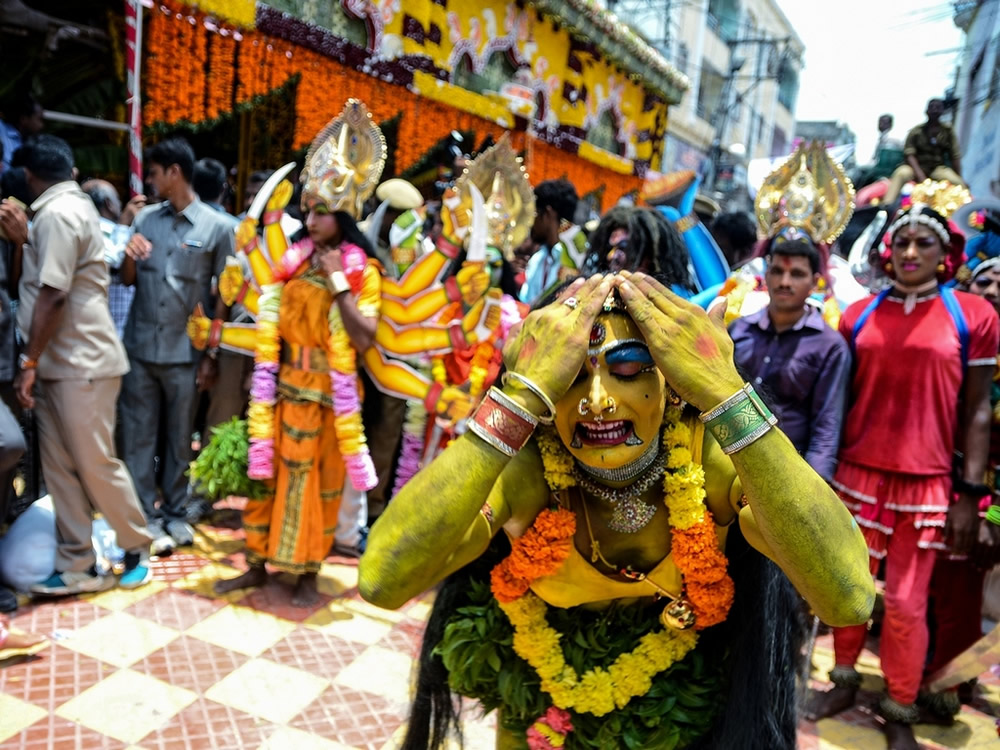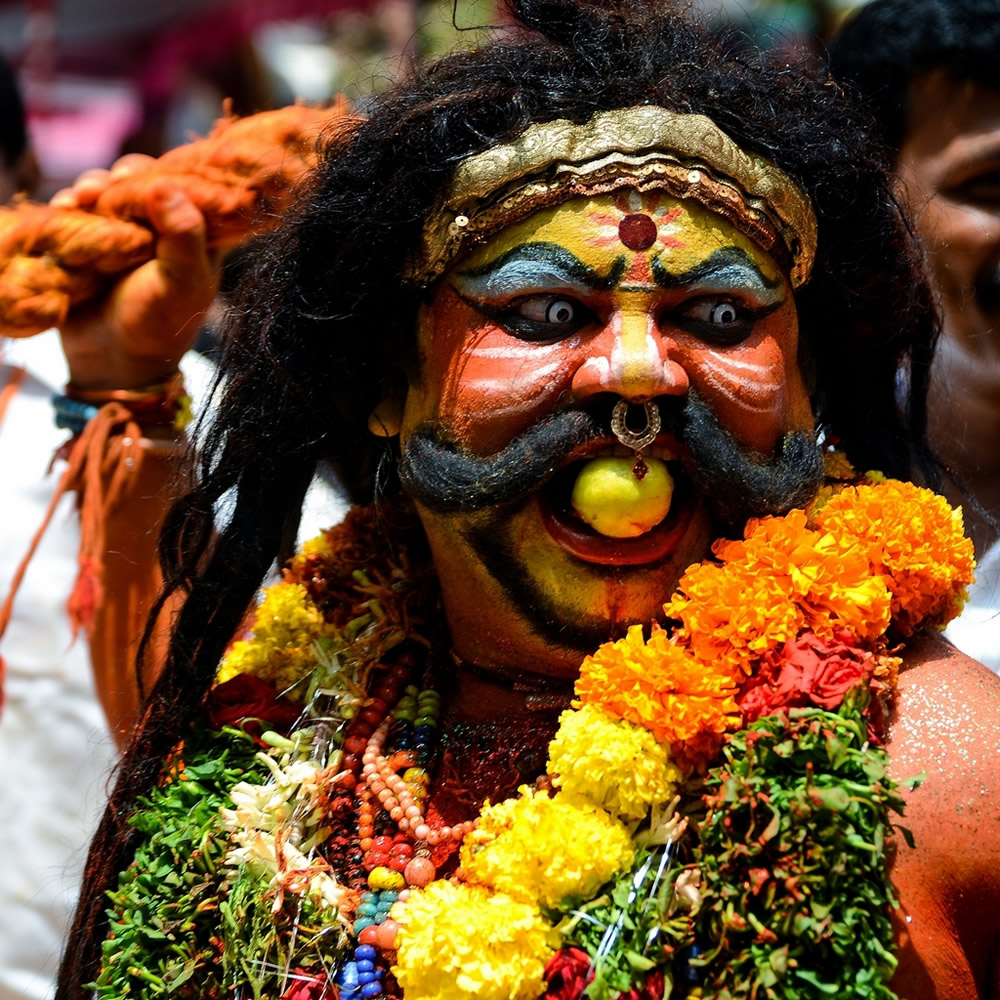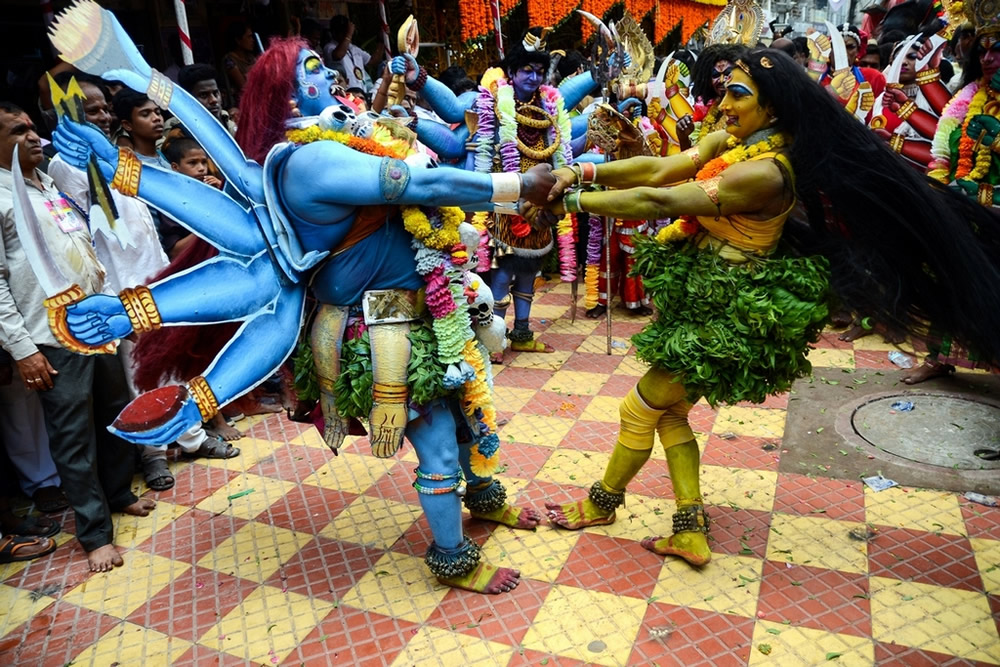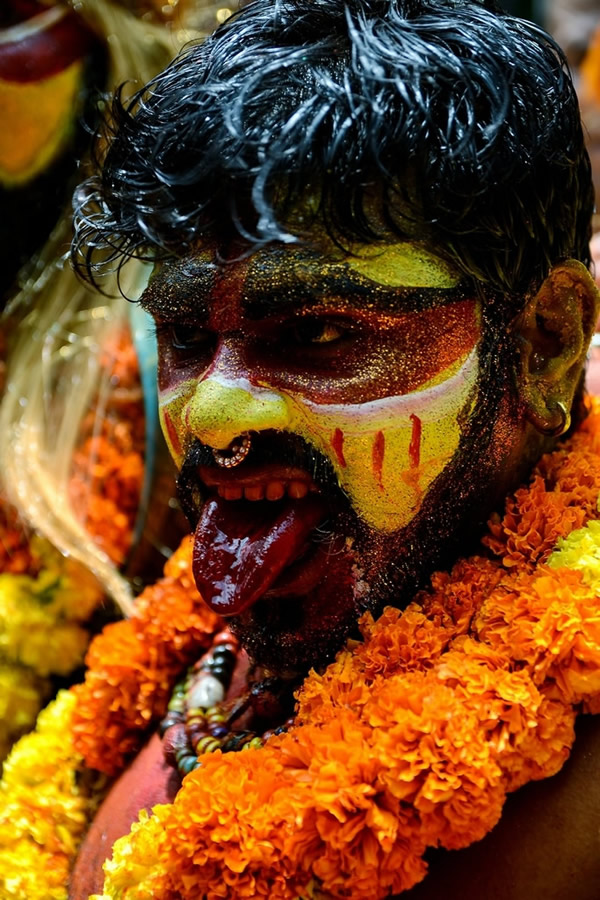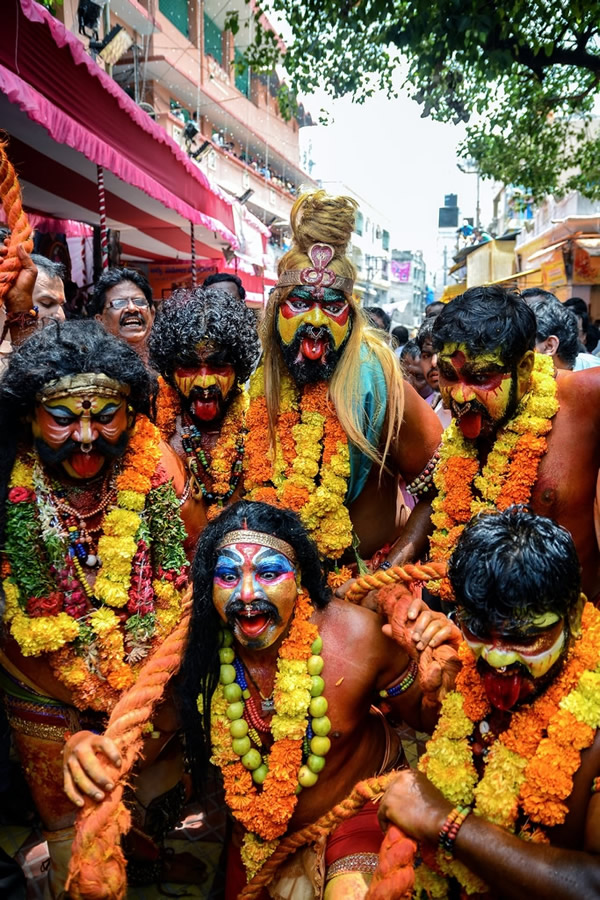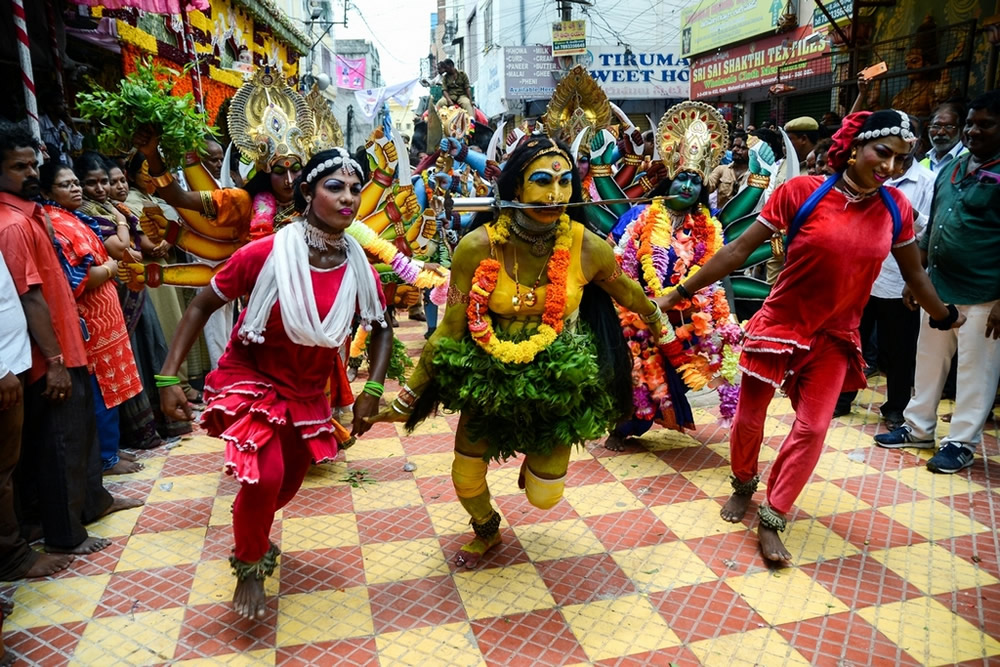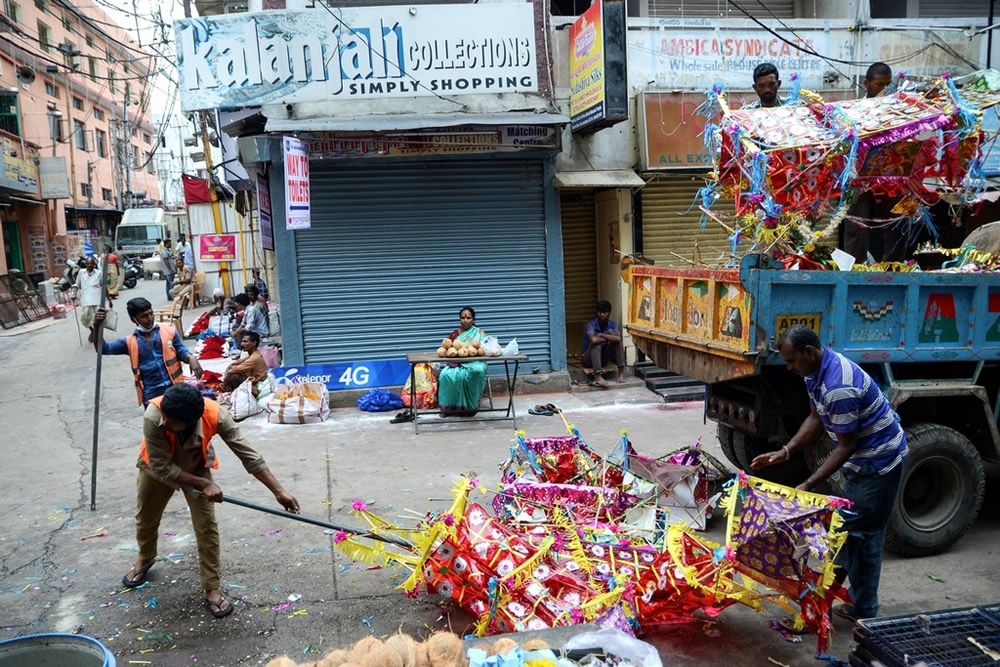 About Debarshi Mukherjee
Debarshi Mukherjee, an Indian born photographer, has been associated in the field of photography for the last 3-4 years. He was recently acknowledged with Artiste FIAP distinction and BEPSS distinction for his photographic achievements. He is a member of the "Federation of Indian Photography", the national photography body in India.
Within a short span of time his photographic efforts have been recognized globally in 30 + countries like India, Serbia, UK, Singapore, Romania, Scotland, Wales, Turkey, Switzerland, Russia, Hong Kong, Austria, Ukraine,Czech Republic to name a few. He has received multiple awards and critical acclamation for his photographic works. His works have also been featured / published on various websites (like National Geographic YourShot, Dodho, 1X etc.) and print media in UK (N-Photo Magazine). Debarshi's photographs have been part of exhibition galleries in India and abroad. Earlier this year, his work was exhibited at the IUCN World Conservation Congress in Hawaii. His photograph will also be a part of the exhibit at "The Weather Photographer of the Year 2017" in UK. He was also the state winner for a nation-wide photography contest, which received critical acclamation from the Limca Book of Records. He loves to explore genres of Human Interest, Photojournalism, Environment, Street and documentary styles.
By qualification he is a B. Tech & Masters in Energy Management. He works as a Sustainability Manager in an organization of high repute. But his heart and his passion lie with photography. He believes in capturing a slice of life in each of his photographs, which uphold the reality and beauty of the world that surrounds us.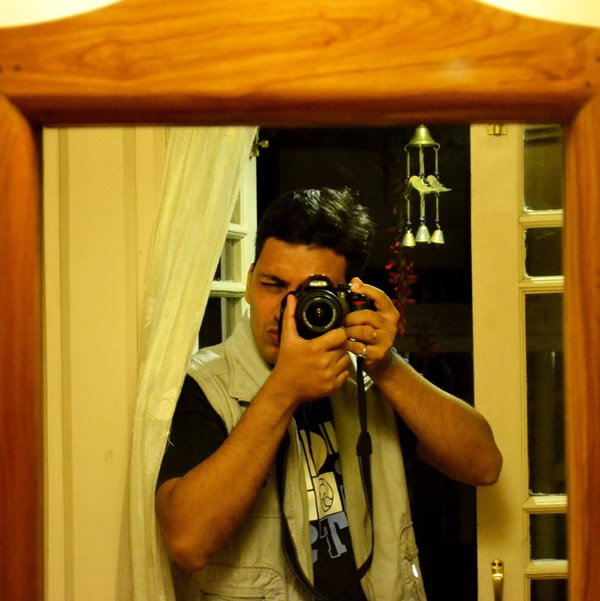 You can find Debarshi Mukherjee on the Web :
Copyrights:
All the pictures in this post are copyrighted Debarshi Mukherjee. Their reproduction, even in part, is forbidden without the explicit approval of the rightful owners.