Our seas and oceans are vast expanses of sparkling blue wonderlands, intricate in their appearances as well as characters. At a casual glance these endless watery realms appear lifeless, empty, the uniform expanse of shifting blues seems to be devoid of any activities except for the relentless crashing of their waves against the never-ending stretches of golden sand along their shores. Yet in the depths of this aquatic kingdom life blossomed for the first time on this planet, and ever since the single most potent force of nature – "life" itself has stayed true its origin by branching out deeper and farther into these watery realms than our conventional wisdom and knowledge would suggest.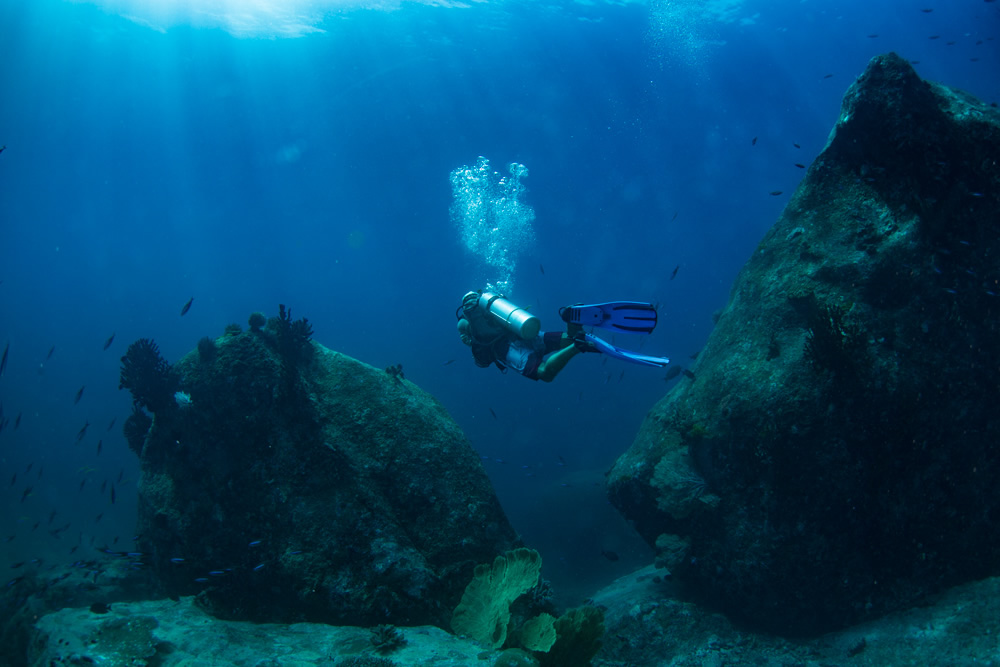 This particular realization rocked me to my core when for the very first time in my life I dived into the depths, the hauntingly beautiful world of colorful coral reefs, shy hermit crabs and pink anemones, huge schools of fish, giant rays in its full glory appeared nothing short of an accomplished artist's stellar piece of work. Countless documentaries and films by eminent underwater photographers and filmmakers for esteemed production houses such National Geographic or BBC Earth have projected this beautiful domain with unmatched excellence yet nothing comes even remotely close to the pleasure, the thrill, the ecstasy of witnessing this inexplicably beautiful world from close quarters.
Interestingly my interest in photography and my growing passion to know more about the underwater world steadily got intertwined as the years rolled by. With every diving session, my knowledge regarding the depths of our oceans and seas kept growing and so did my love affair with photography. And it all started in the Indian part of Andaman Sea.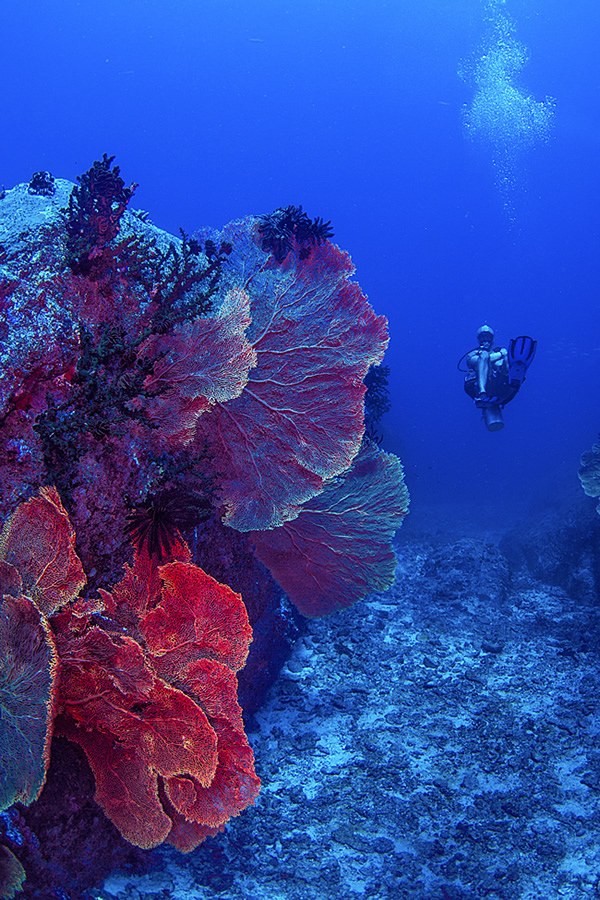 An extremely popular tourist destination, the watery depth of Andaman Sea is an absolute delight for diving enthusiasts. It was love at first sight for me during my very first dive. Over the last four years, I have been to the Andaman Sea multiple times and performed scuba diving from the Indian part (Havelock and Chidiya Tapu) and the Thailand part (Similan, Koh Bon, Richelieu Rock). The mere mention of Andaman Sea evokes a strange feeling within me, which at the best can be described as a mixture of longing, bewilderment, awe, and reverence. This vast stretch of water body occupies a large part of the Indian Ocean while caressing the shores of multiple countries such as India, Myanmar, Thailand, and Indonesia among others.
This sea is blessed with everything that makes it comparable with some of the best underwater destinations across the planet. While pristine beaches, scenic views, volcanic islands jutting out of turquoise waters dominate the surface, the underwater world is a biodiversity hotspot, teeming with life in various shapes and forms. The plethora of life that exists in these waters is mind-boggling and the massive scale at which life thrives in these waters can only be fathomed by observing it from a close range. Vast stretches of coral reefs which also happen to be home to thousands of organisms, giant schools of fish teaming up to evade lurking predators, numerous creatures seamlessly blended with the surroundings by dint of their superlative camouflaging skills, ambush hunters lying still on the sea bed waiting for the unsuspecting prey, these waters are home to life in its most myriad and colorful form. This incredible world appeared straight out of the pages of any fairy tale and my resolve to showcase this world to others through my photographs kept growing stronger with every dive I made into these waters.
Tragically the scourge of climate change – arguably the biggest menace to plague this planet today, has affected the health of Andaman Sea as well. Rising seawater temperature affects each and every organism which is a part of this eco-system. A few sights on this planet can be more heartbreaking than witnessing a dead coral colony, lifeless, devoid of color – a tragic yet authentic depiction of the deteriorating health of the sea. To my utmost horror, such sights are becoming more and more common and it certainly doesn't augur well for the entire eco-system. Such tragic sights made me more determined to contribute in my own way to safeguard the future of our seas and oceans. Through my photographs I would like to introduce this beautiful world to others, build a bridge between them and this world, a bridge that would bring us closer to this watery world rich in biodiversity, a bridge of love, faith and care. If we can achieve that it is my belief we would go a long way in protecting our seas and oceans and in the end if my photographs play even the miniscule role in achieving that, I would feel a sense of joy and content which I have never experienced before.
This photo story offers a few glimpses into the beautiful world that exists in the depths of the Andaman Sea. The sea hides much more in these depths, like a skilled enchantress it tantalizes us with these breathtaking glimpses in successful attempts to lure us into its depths time and again. There is no denying I have fallen prey to this wonderful addiction which will compel me to swim in these depths once again in the near future with the hope of unearthing more beautiful secrets from this treasure trove of nature.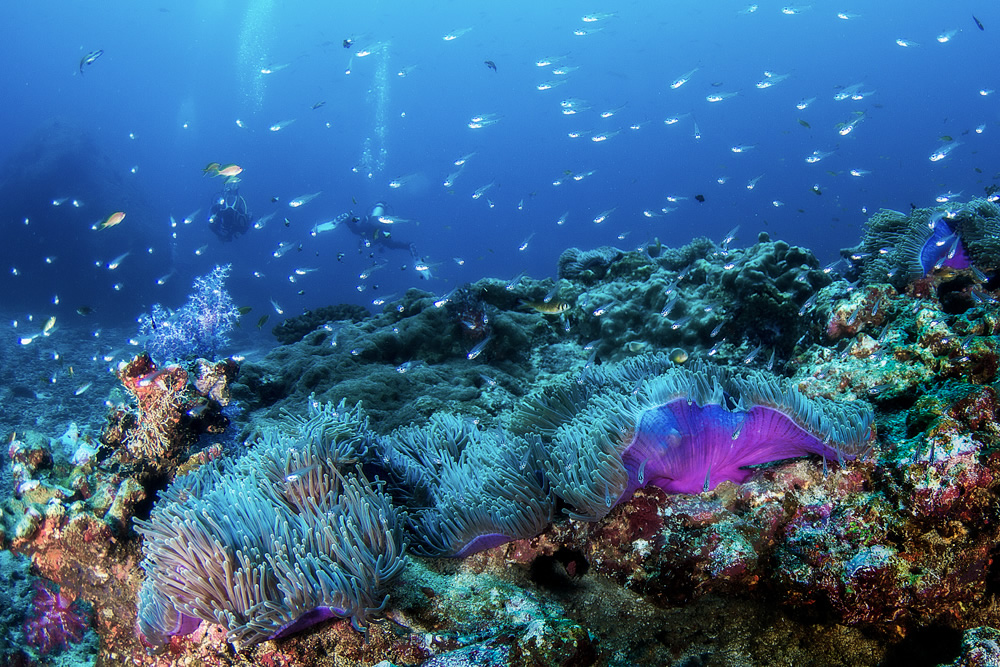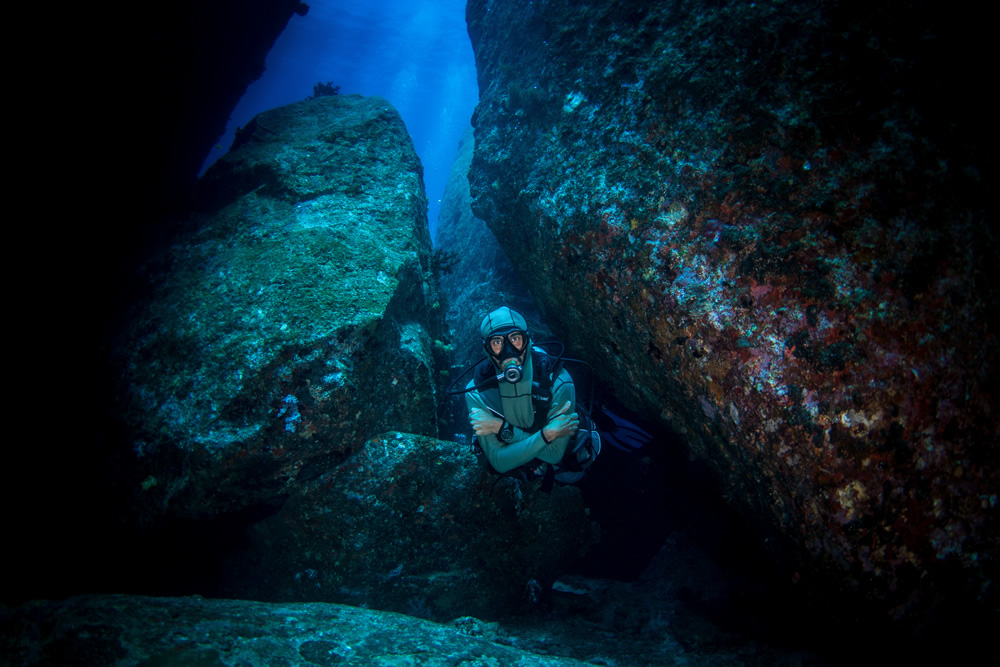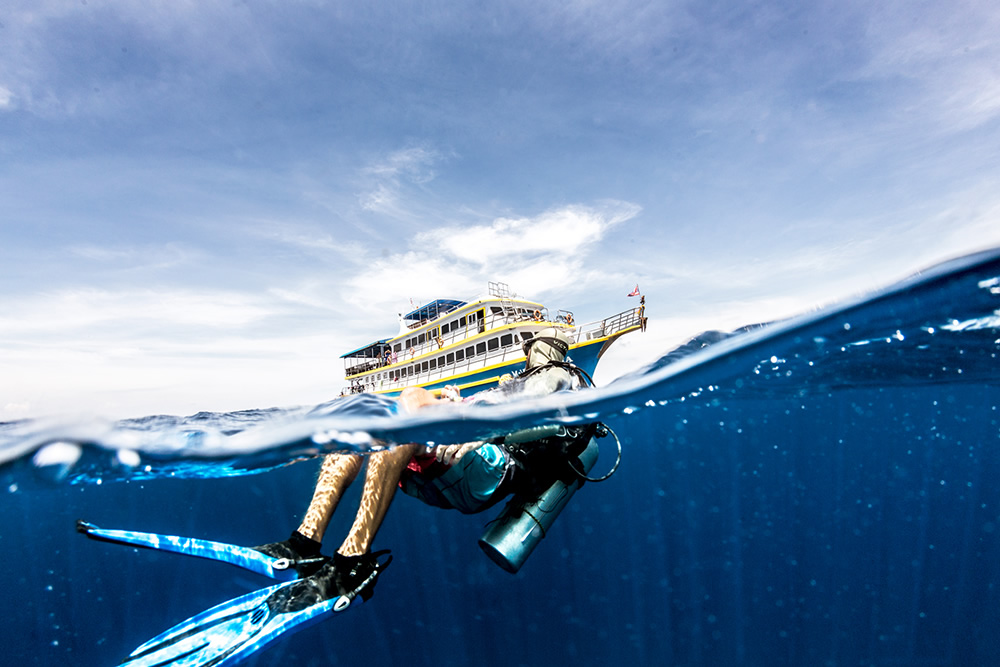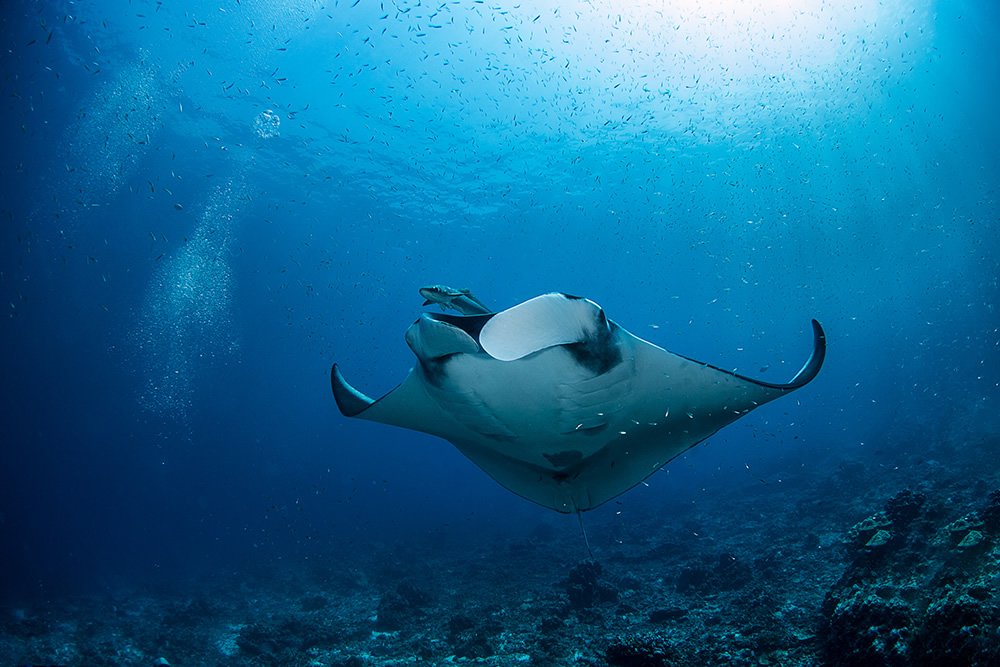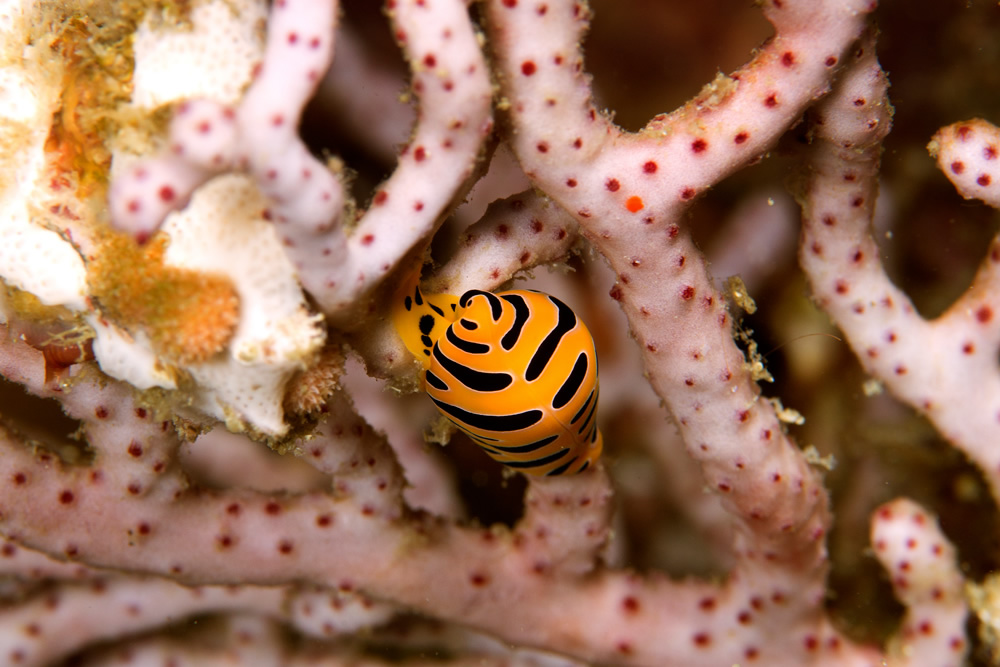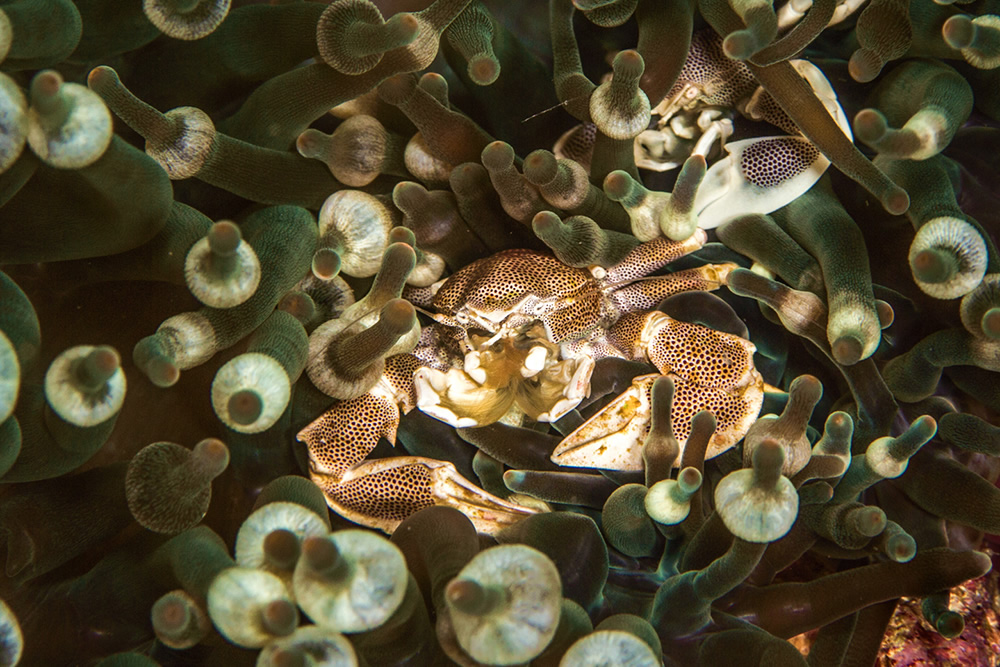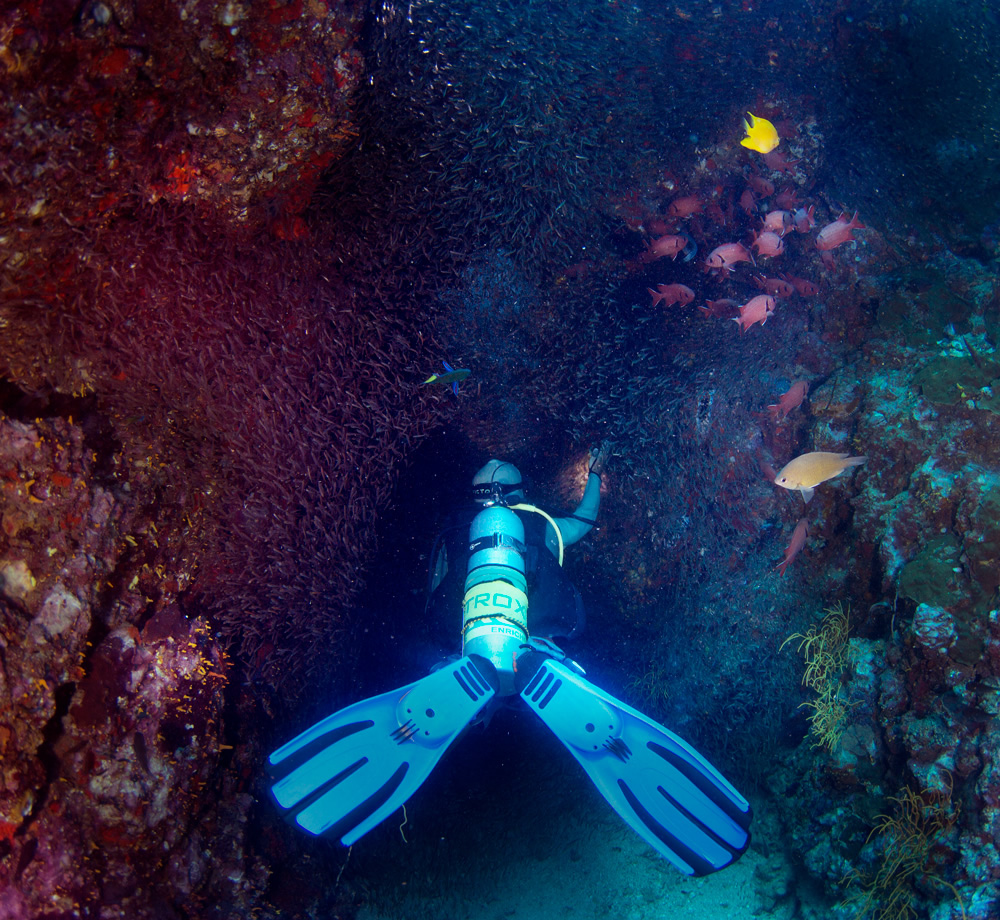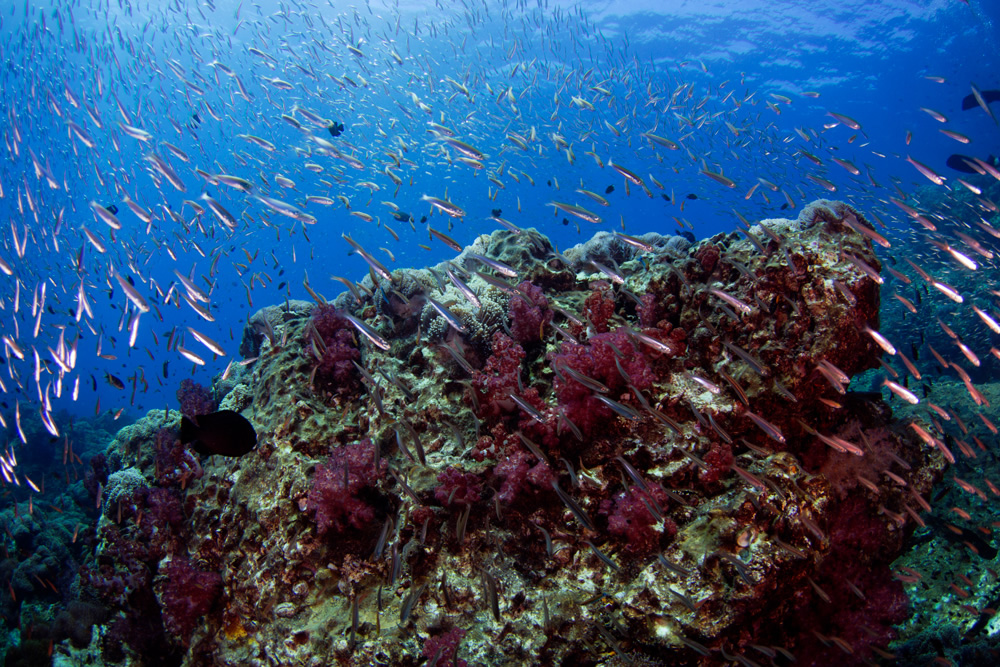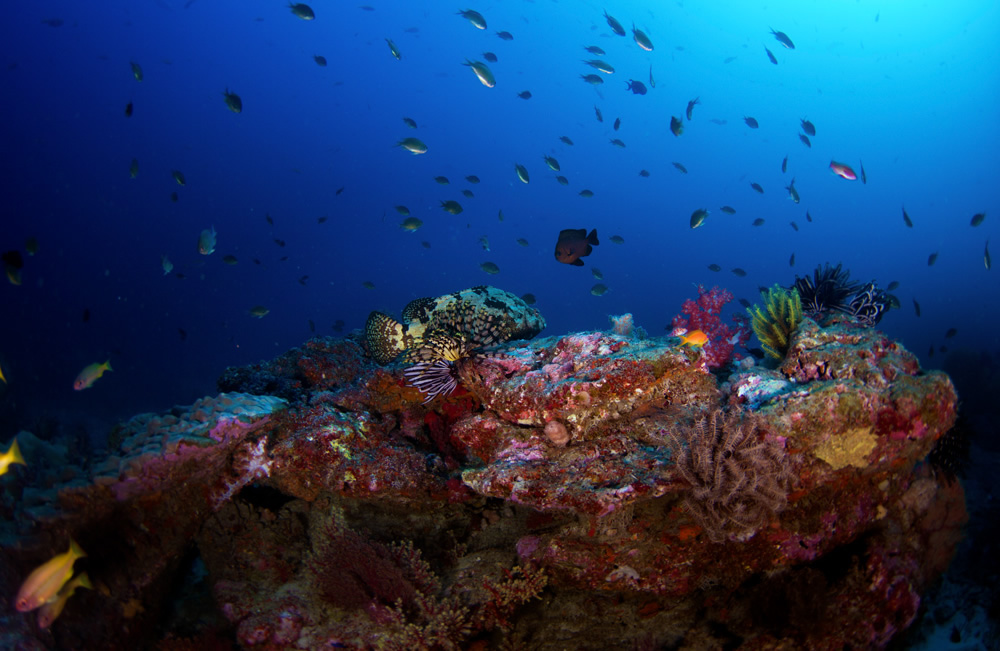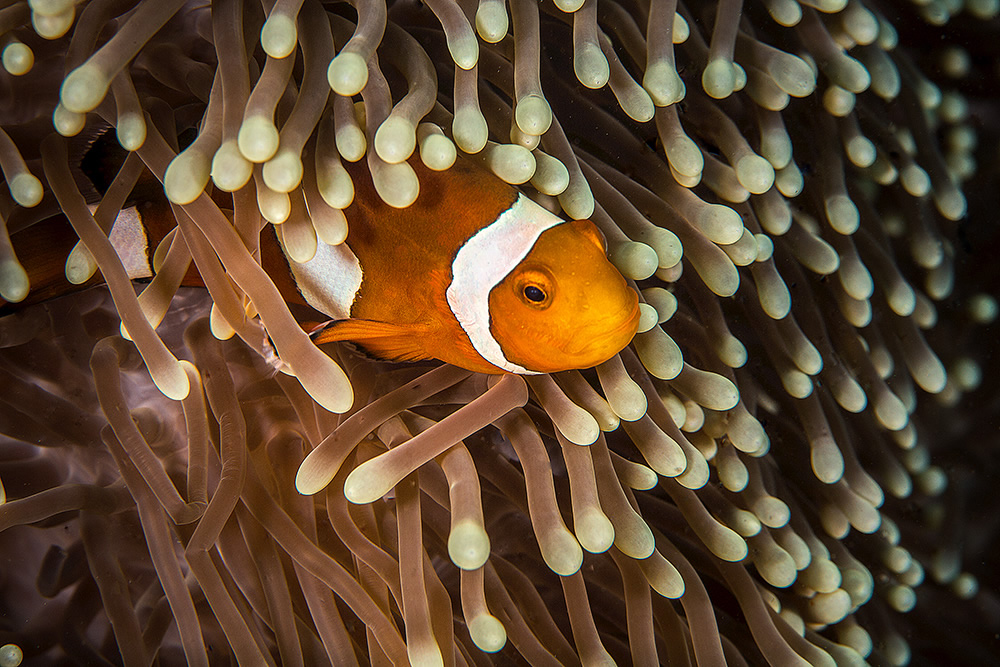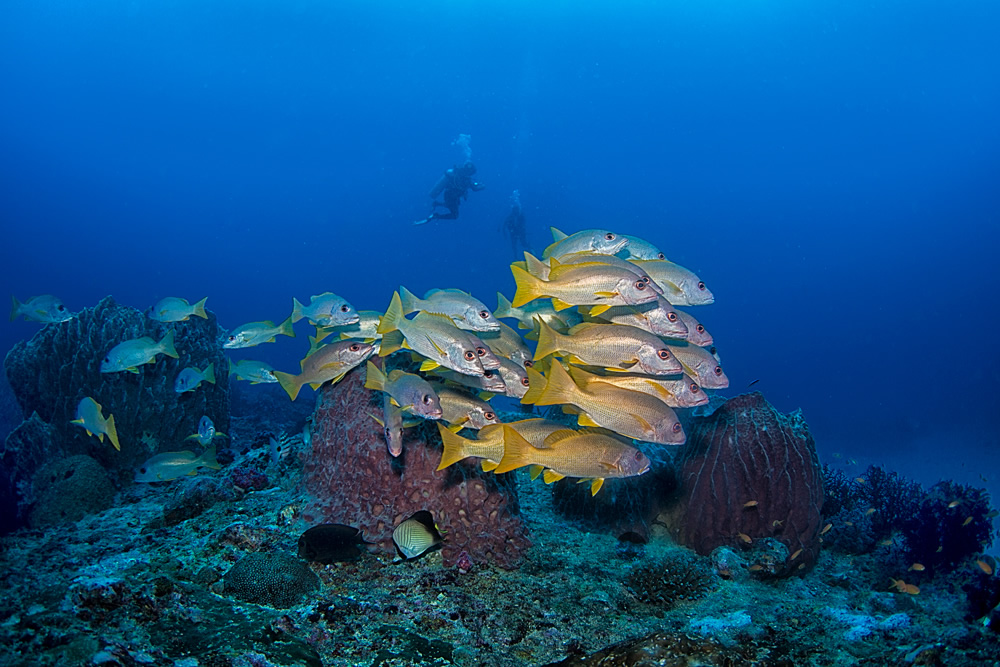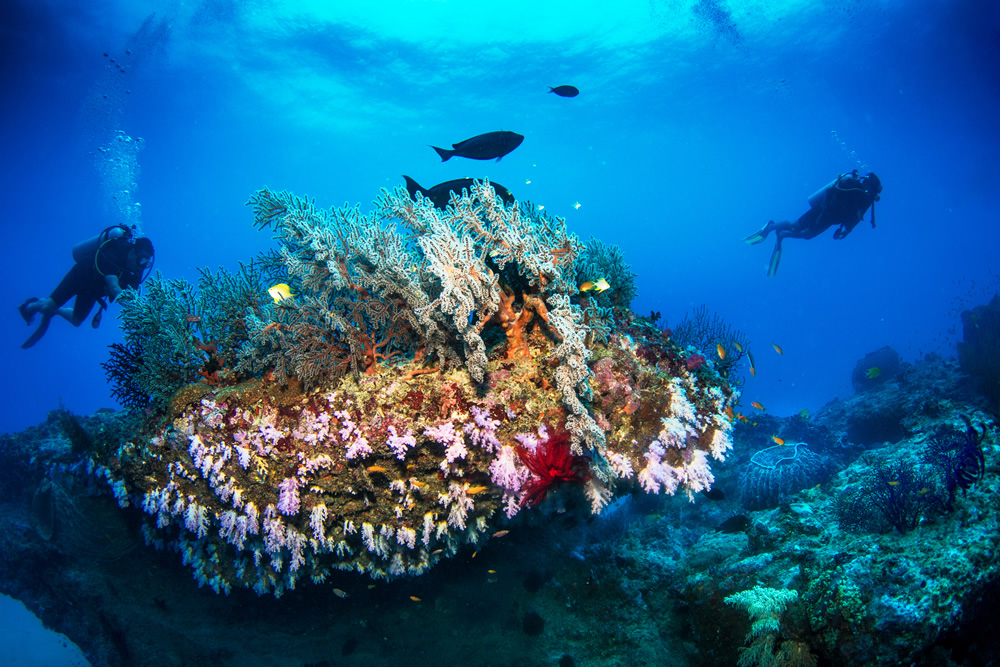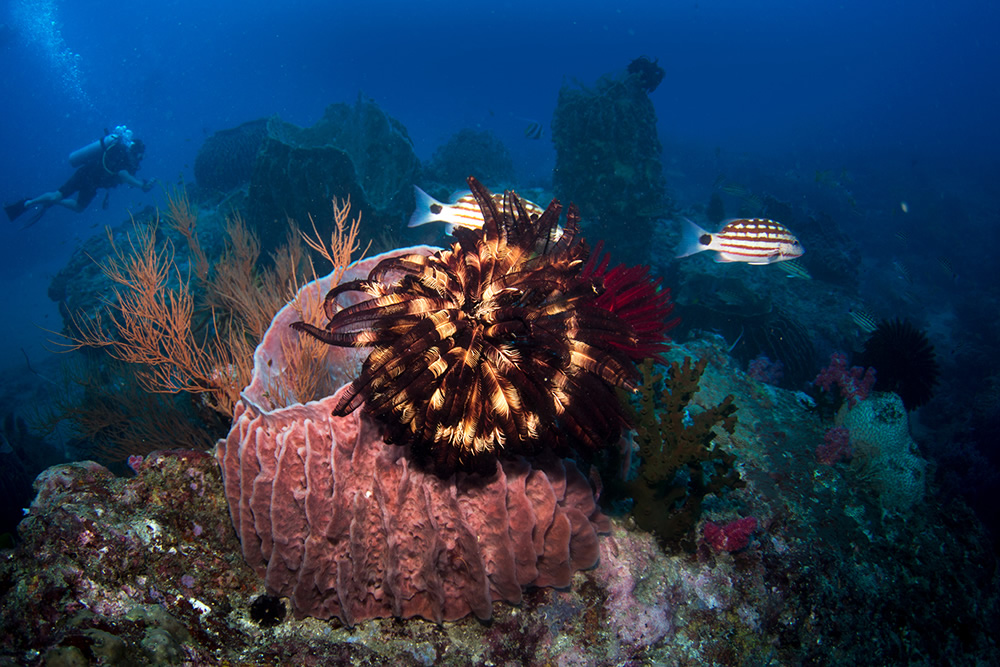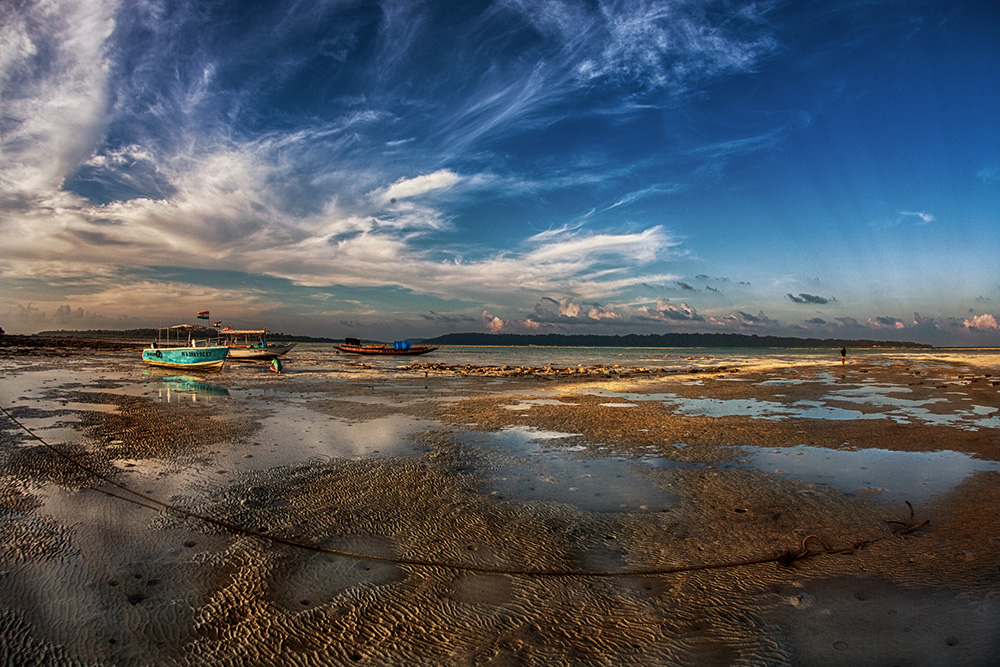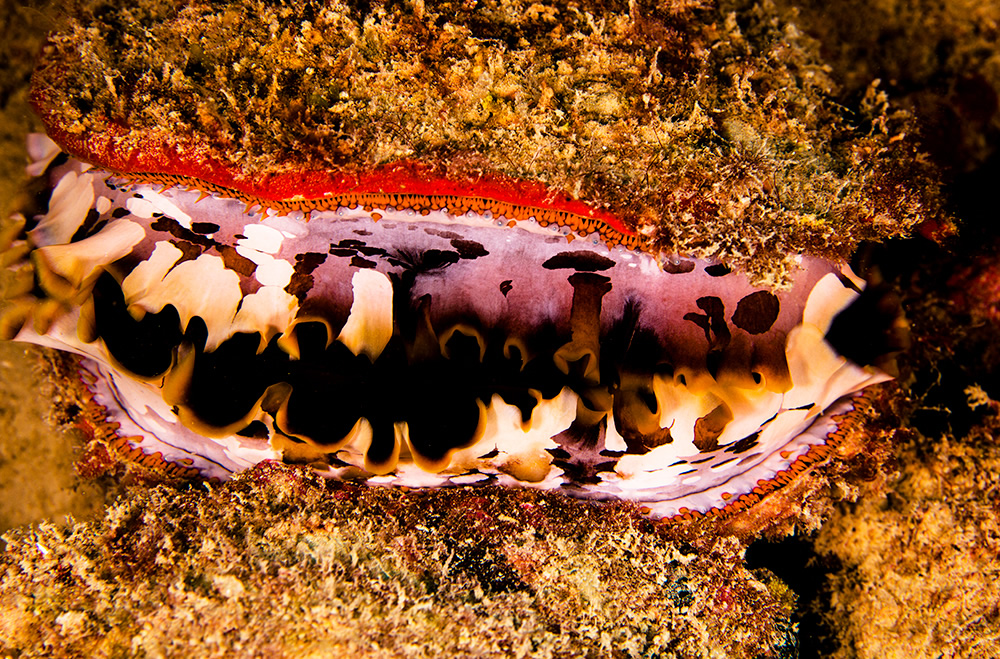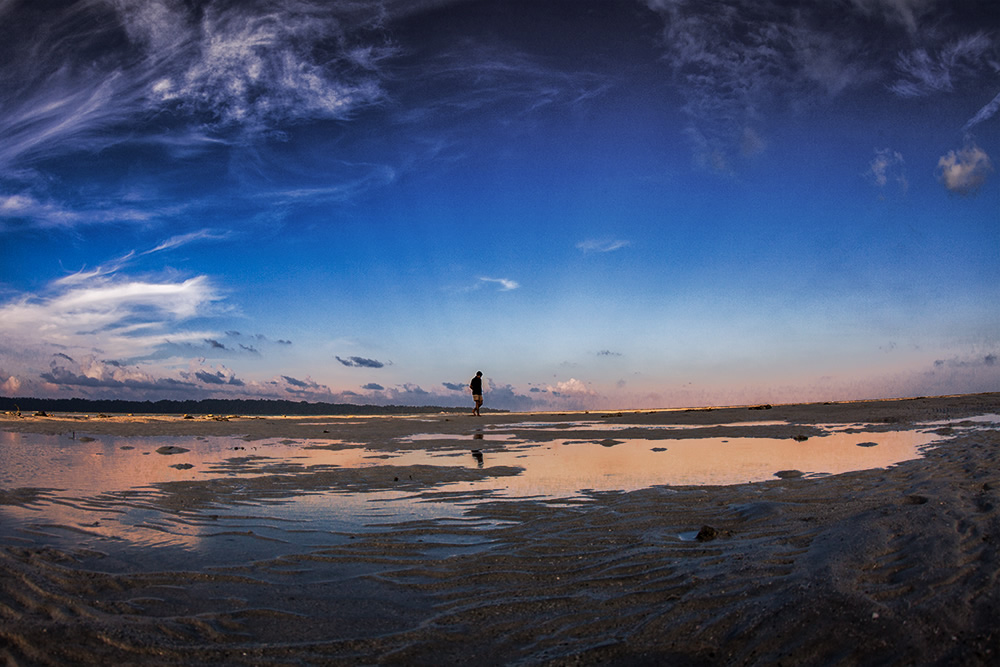 About Samya Sengupta
Samya Sengupta was born and brought up in the city of Calcutta. Samya is a practicing CA. He is an adventurer, photographer, and a certified scuba diver. He has trekked across the Himalayas for more than two decades and dived across various circuits for the last 5 years. He is one of the few underwater photographers hailing from India.
He has carried out photographic assignments for various International Non-Profit Organizations. The Indian gallery and the theme poster of India at WTM London Fair 2013 were decorated with his photographs. The 'Experience Bengal' campaign of ITOC and Department of Tourism, West Bengal has featured many of his works. The first edition of Kolkata International Photography Festival (KIPF) 2019 has featured his photographs as part of the National Panorama – Contemporary Print Section. His photographs were also published and appreciated in various photographic forums.
Samya doesn't want to confine himself to the usual genres but loves to explore the unexplored. His love for adventure sports and aspiration to witness the unknown had drawn him towards Scuba Diving, Underwater, Arial and Travel photography.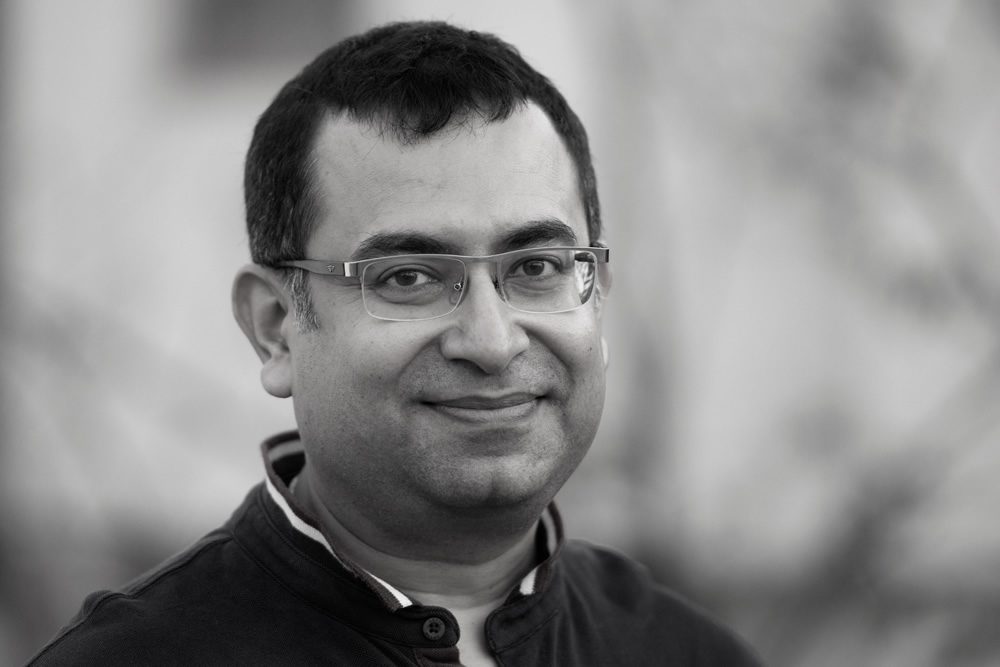 You can find Samya Sengupta on the web:
Copyrights:
All the pictures in this post are copyrighted to Samya Sengupta. Their reproduction, even in part, is forbidden without the explicit approval of the rightful owners.