Colombians are crazy about football. The team are currently dominating the World Cup with an unbeaten record of 11 consecutive wins. All these photos were taken in Cartagena immediately after the win over Uruguay although it's difficult to do justice to the chaos that ensued! In fact, the Colombian government has actually banned the sale of alcohol on match days in some cities. Lucky for us the only thing thrown at us was flour!
This is is an ongoing photo project.
Click on the image for better and enlarged view.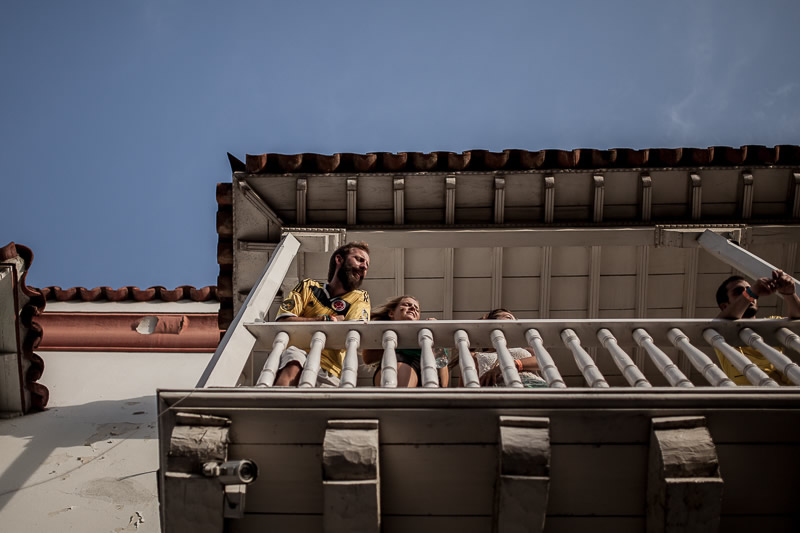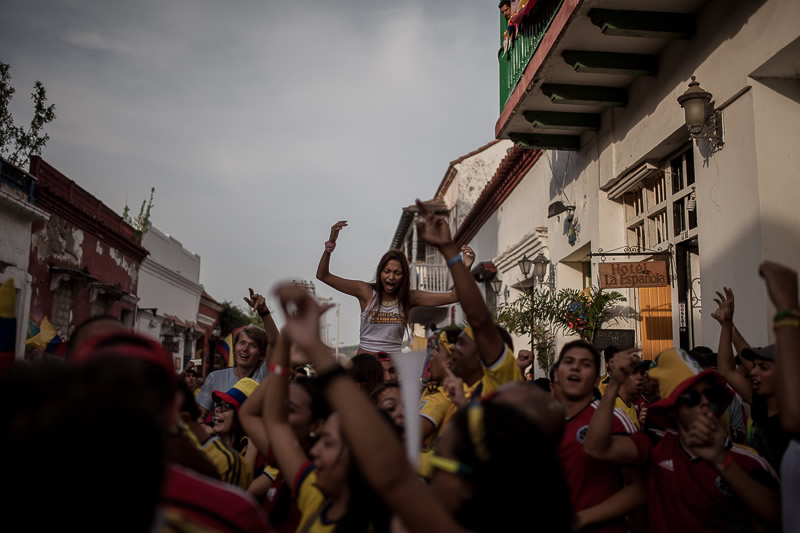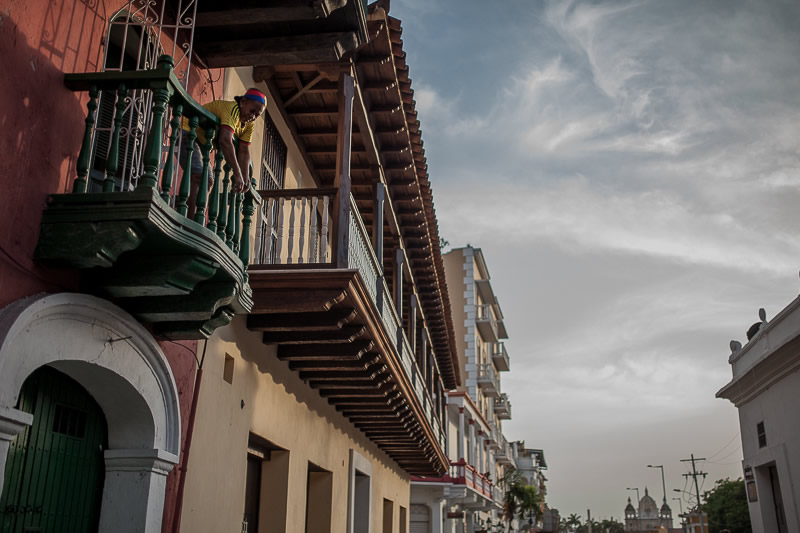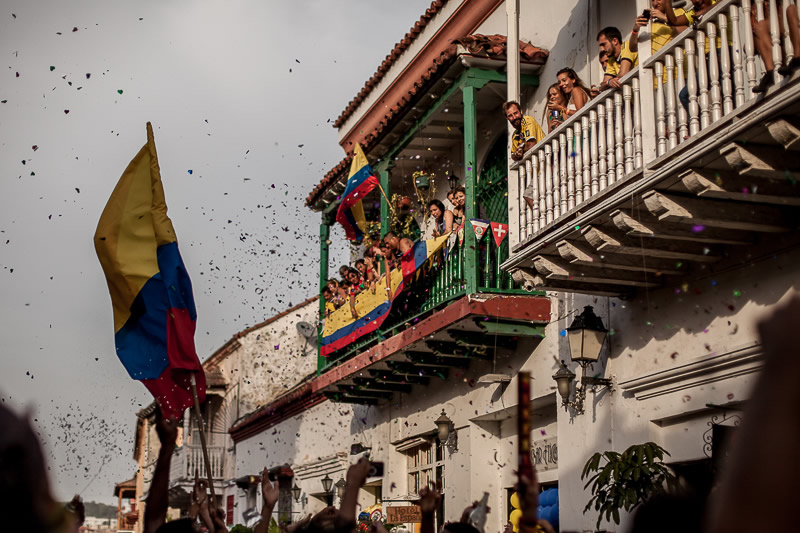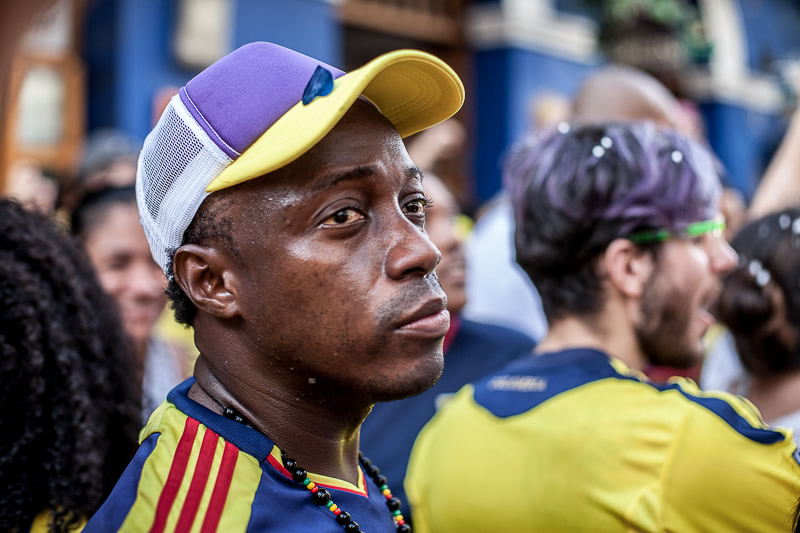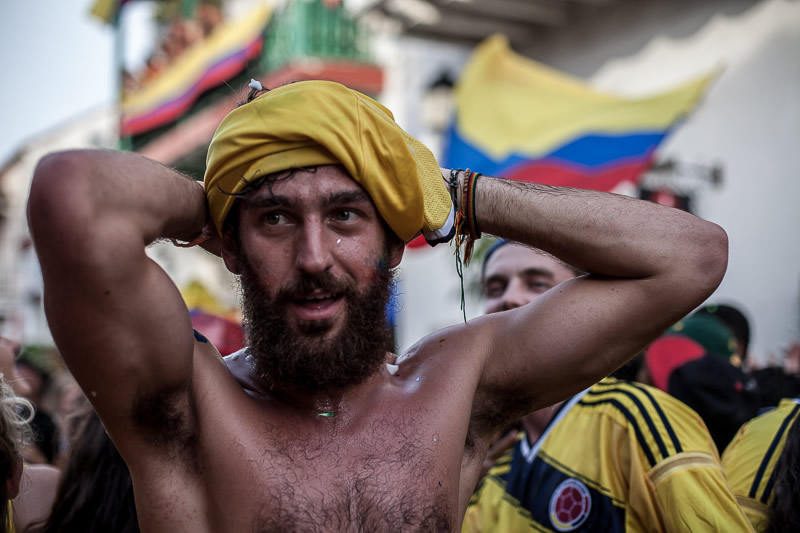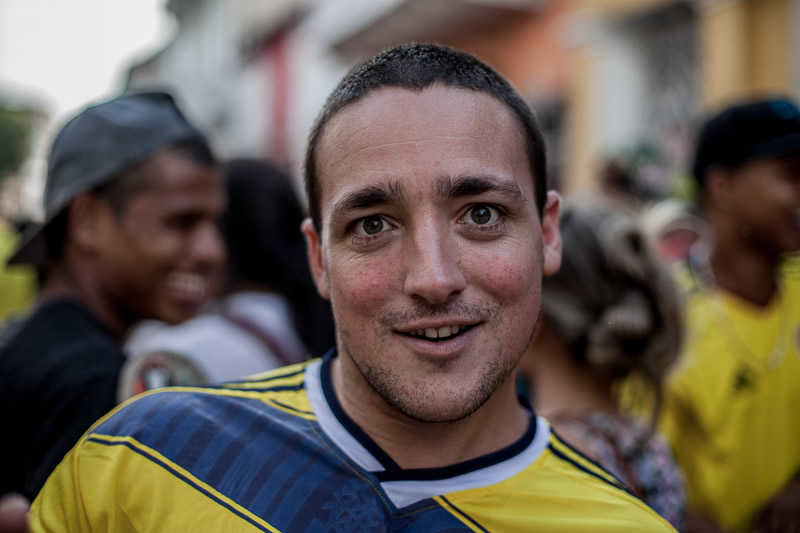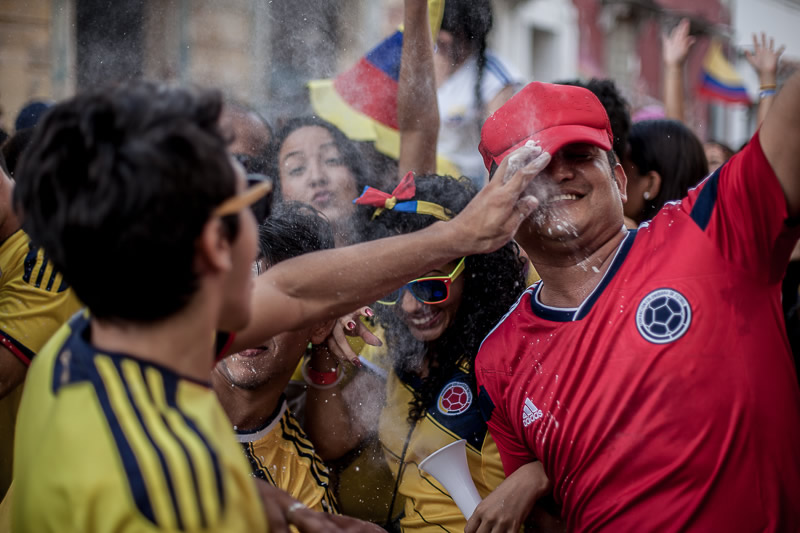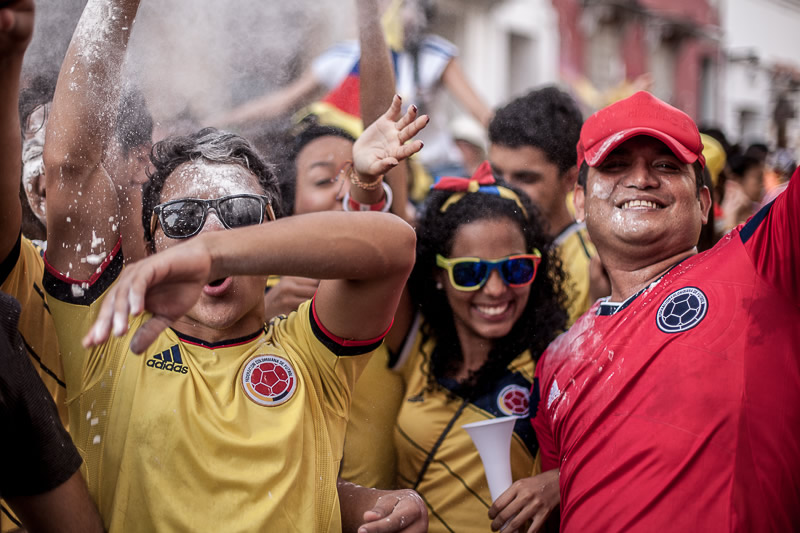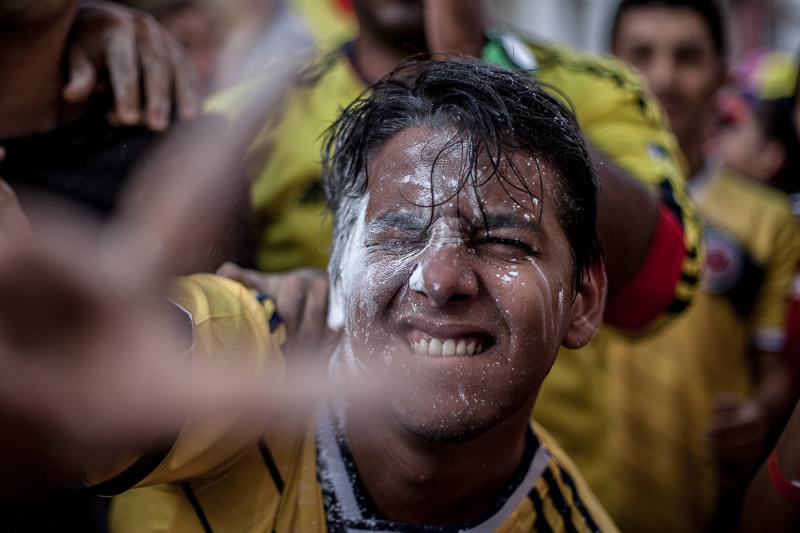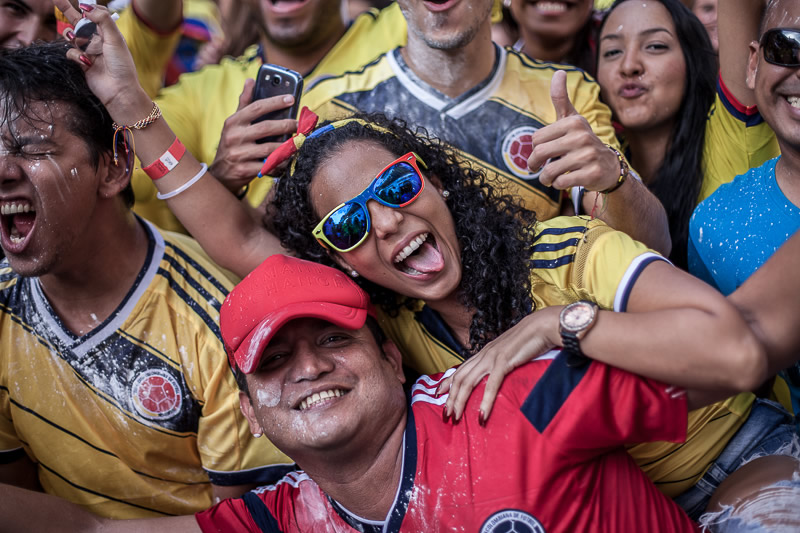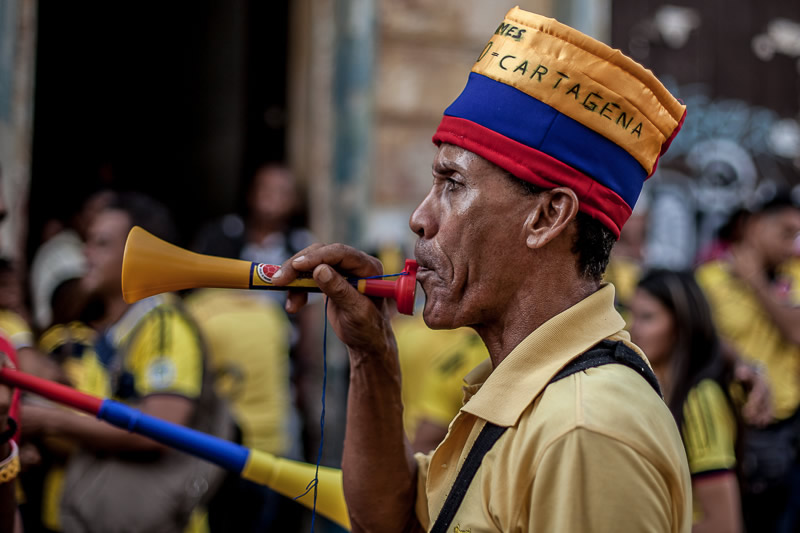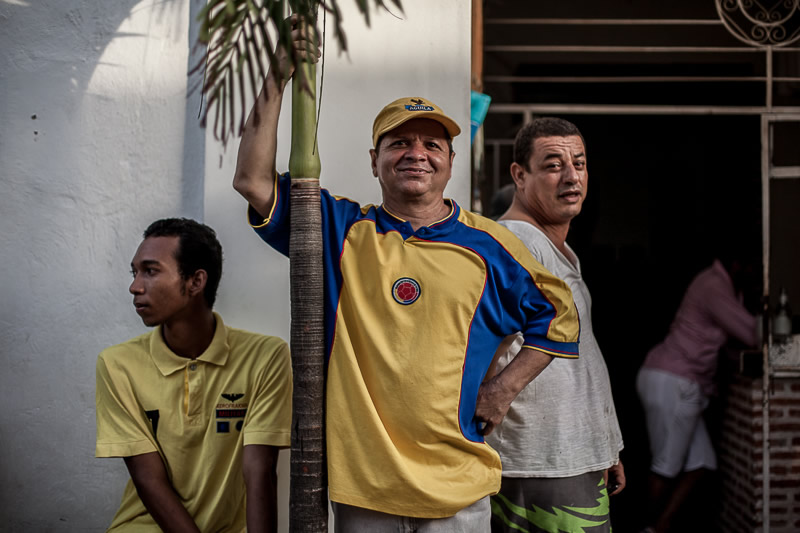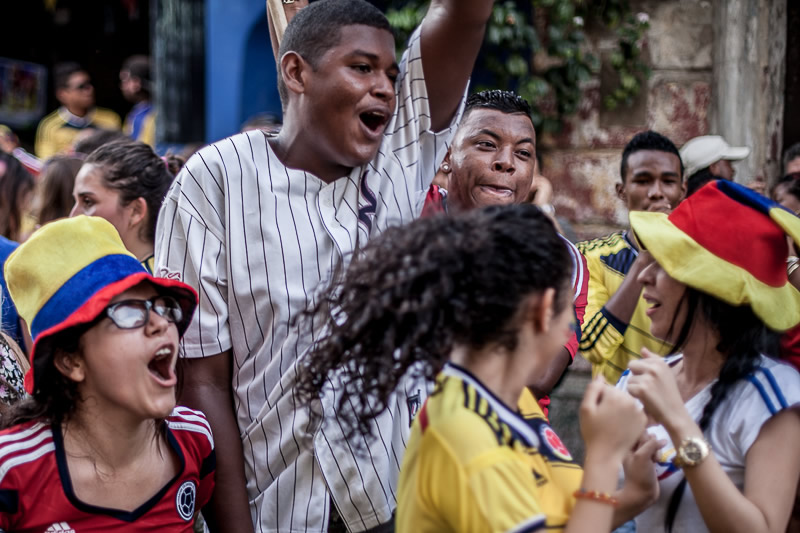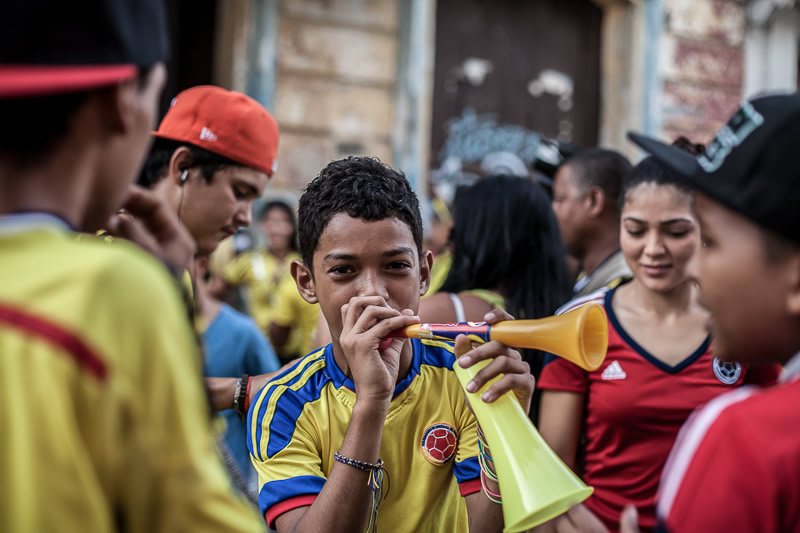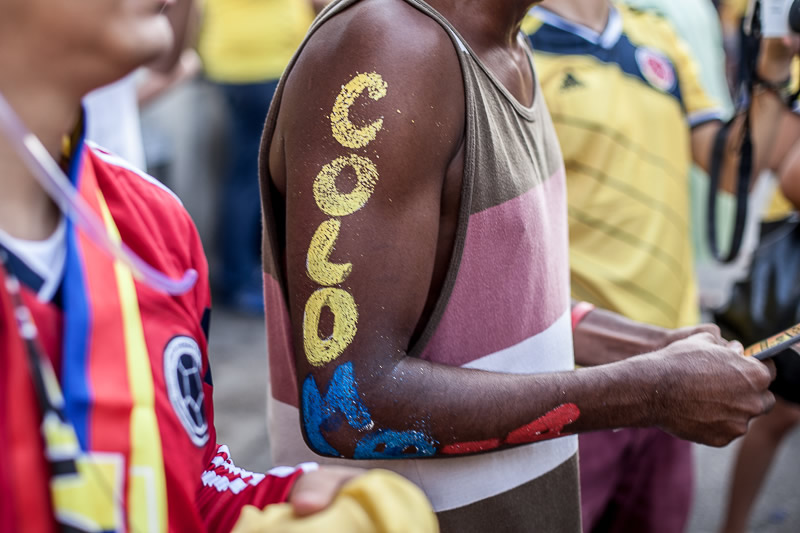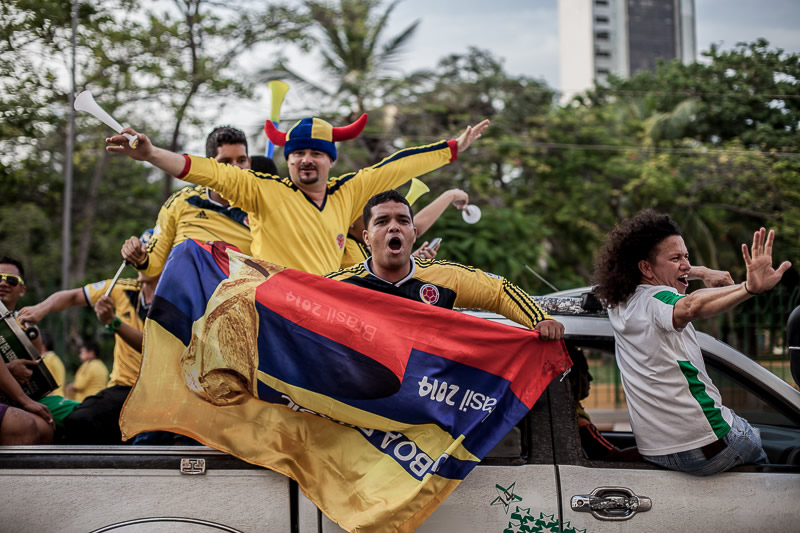 About Photographers
Everything's a Photo is Dave and Lotte de la Peña, a husband and wife team with a shared love of travel and photography. They left their home and jobs in the UK last year to travel the world and take photos, and on their website they tell stories about the amazing places they visit and the people they meet. All their photos are documentary, shot on the street with natural light and never set-up.
So far this year they have travelled overland from London to Mongolia, spent 2 months photographing basketball in the Philippines, driven a campervan around New Zealand, trekked the Annapurna circuit in Nepal, driven from LA to Miami and even photographed their own wedding in Vegas! They are currently in Colombia taking photos of the crazy World Cup fever.
You can find Everythings A Photo on the Web :
Copyrights:
All the pictures in this post are copyrighted Everythings A Photo. Their reproduction, even in part, is forbidden without the explicit approval of the rightful owners.