Kumbharwada in Dharavi is an establishment of potters almost 100 years old. It is the largest community of potters in Mumbai. They are originally from Saurashtra, Gujarat. Khumbars means potter and Wada means colony. Hence the name Kumbharwada – the colony of potters. It occupies 22 acres of land that houses around 1400-1500 families, 700–800 of whom still practice pottery today.
All the pottery making work is conducted in the morning before starting up the kilns every afternoon. While most potters still use the Bhattis (traditional kilns), some families have started developing their own gas kilns to avoid pollution and to have better control of the temperatures. The potters live and work in the same area, making it a really close society.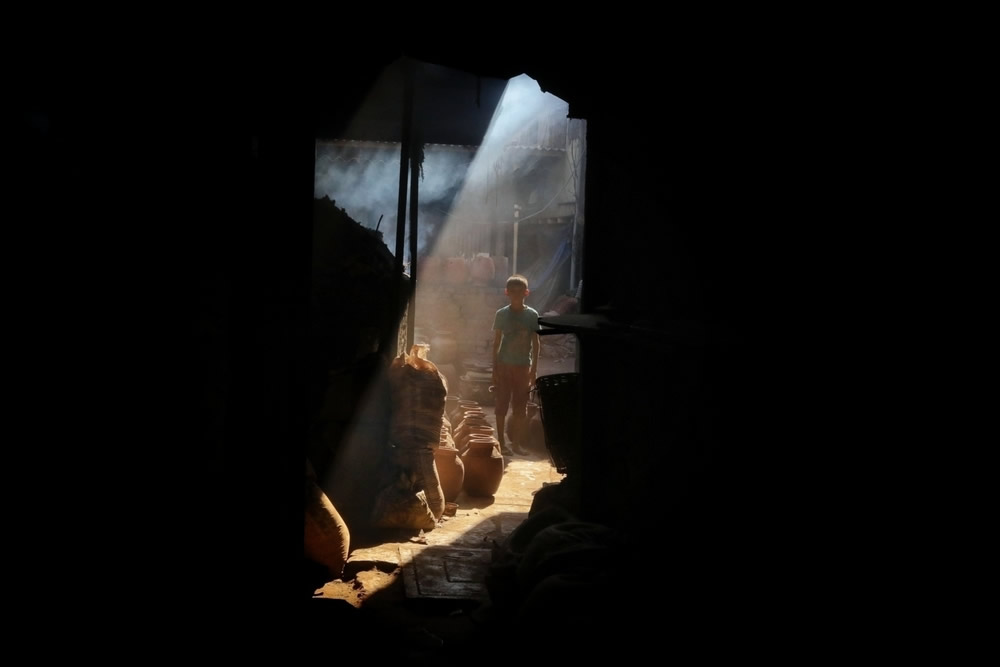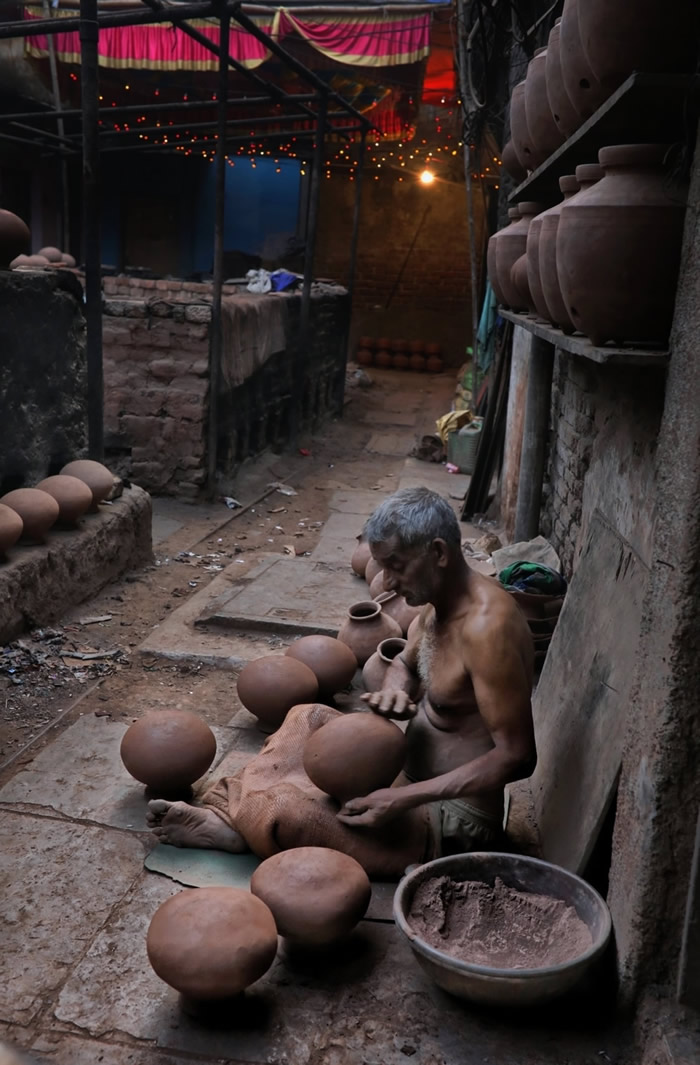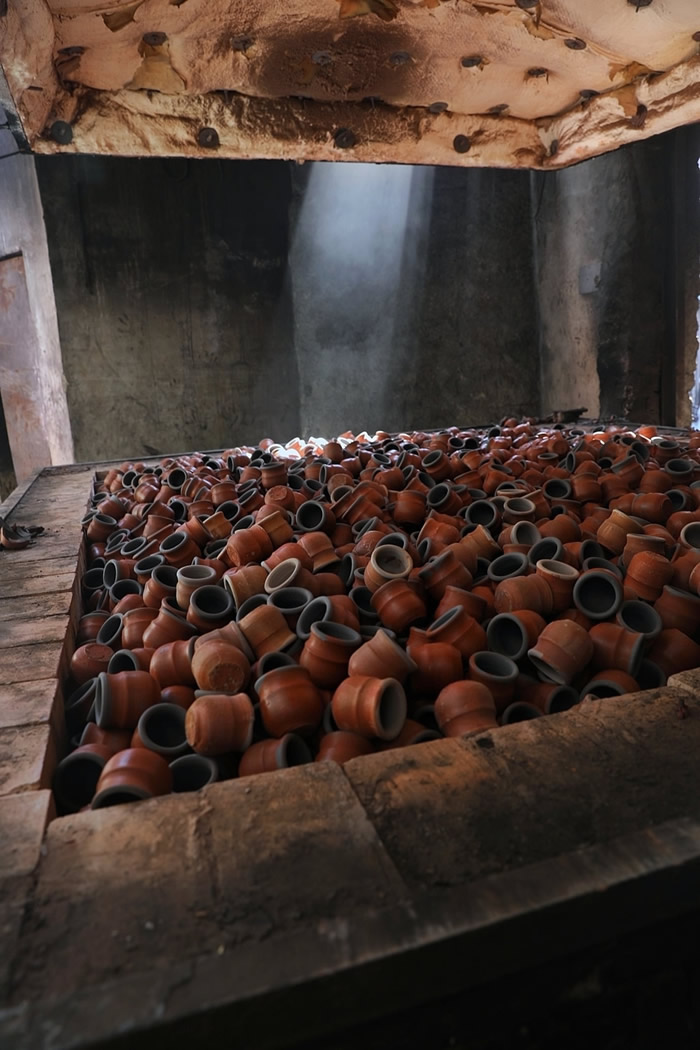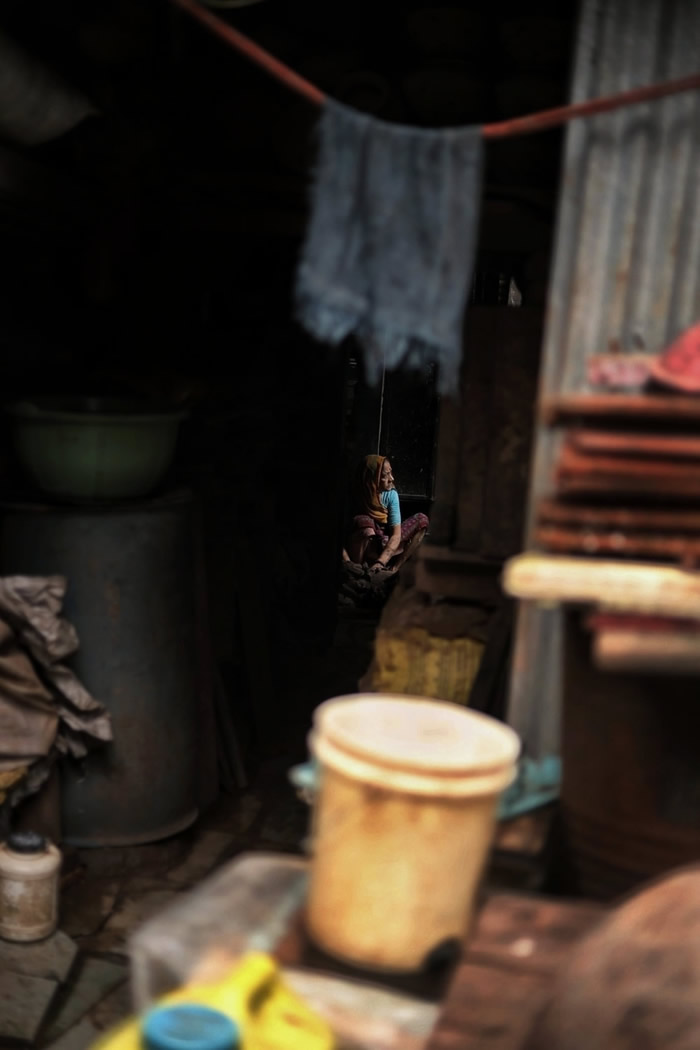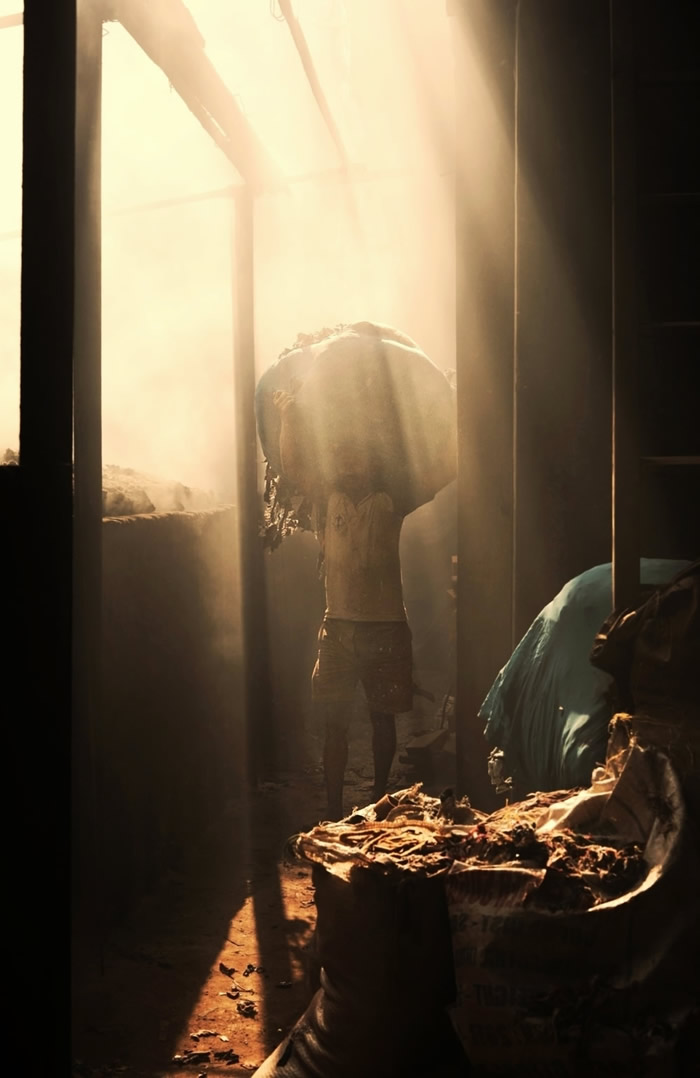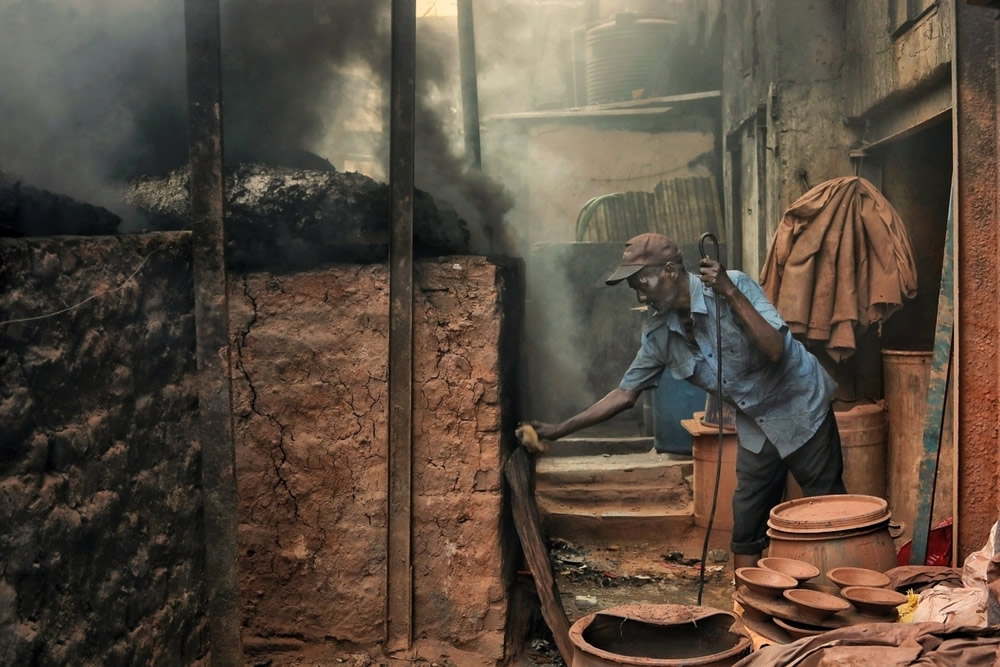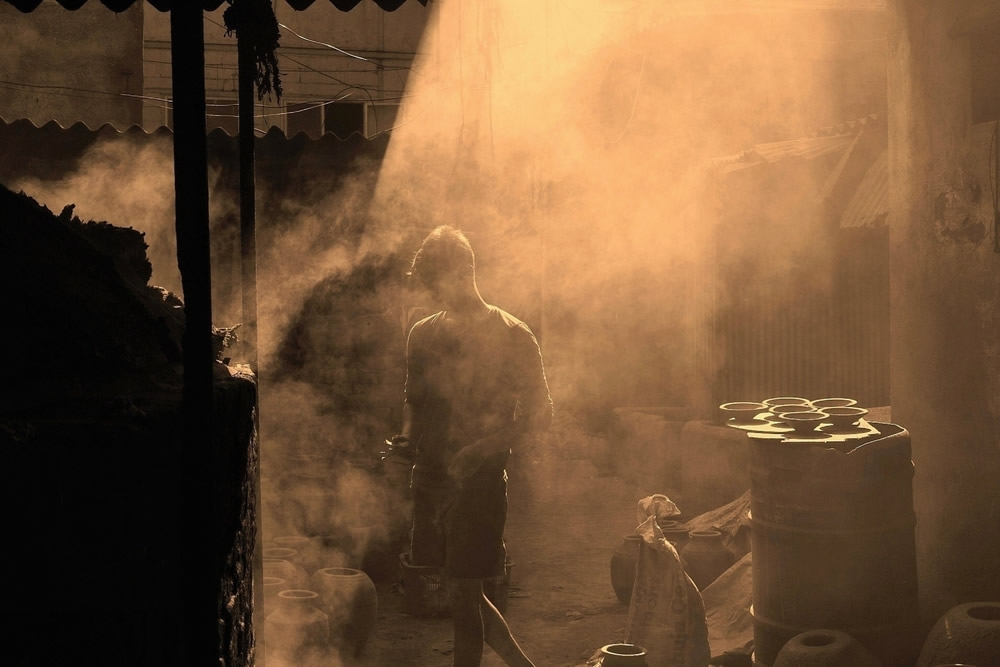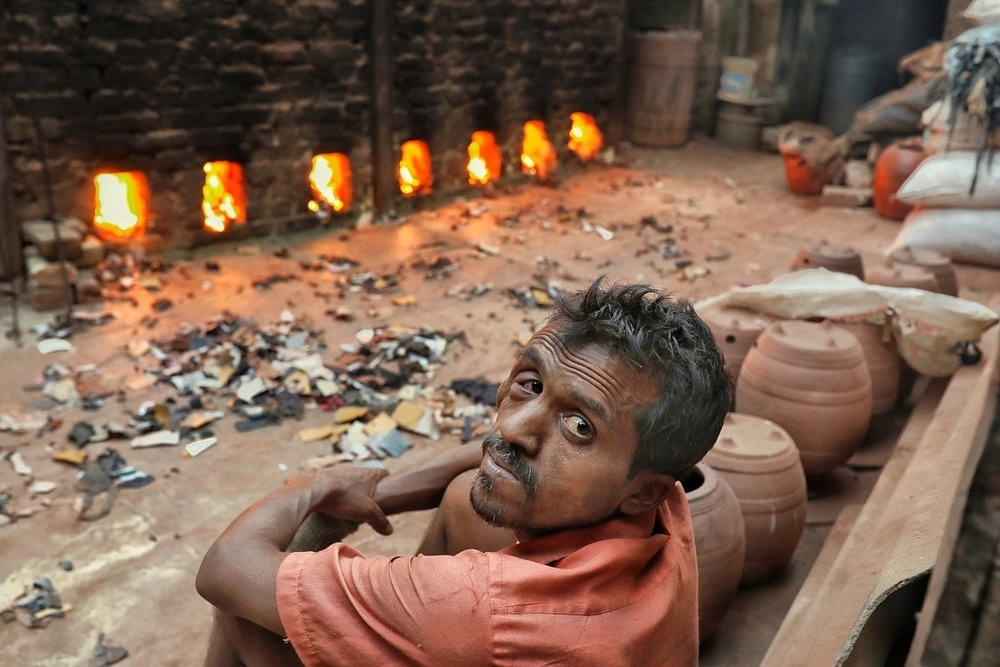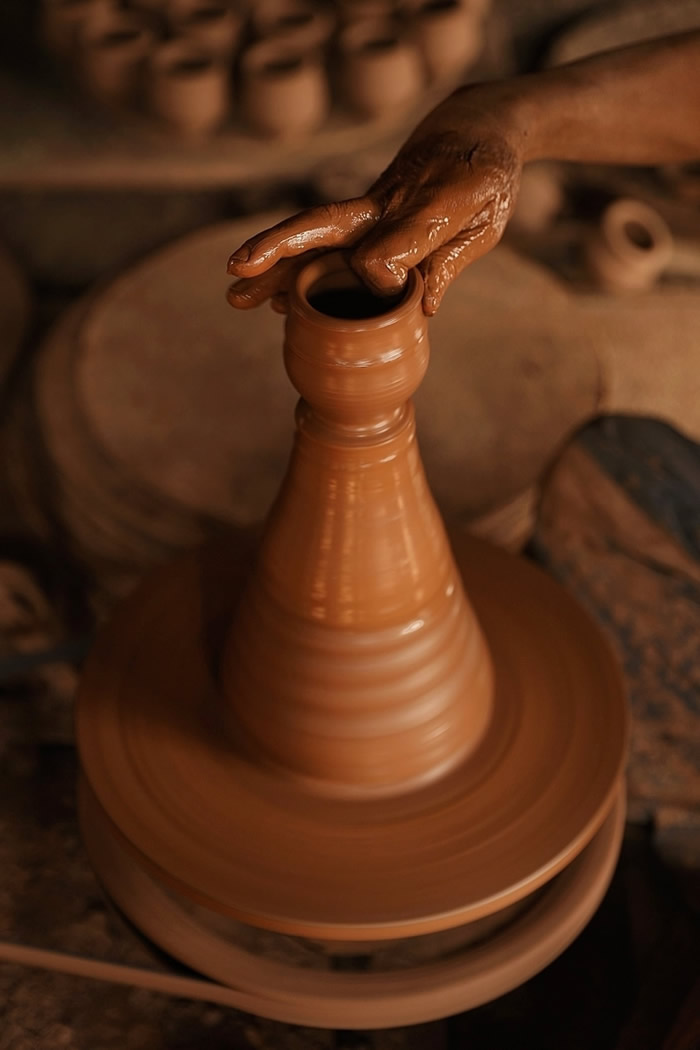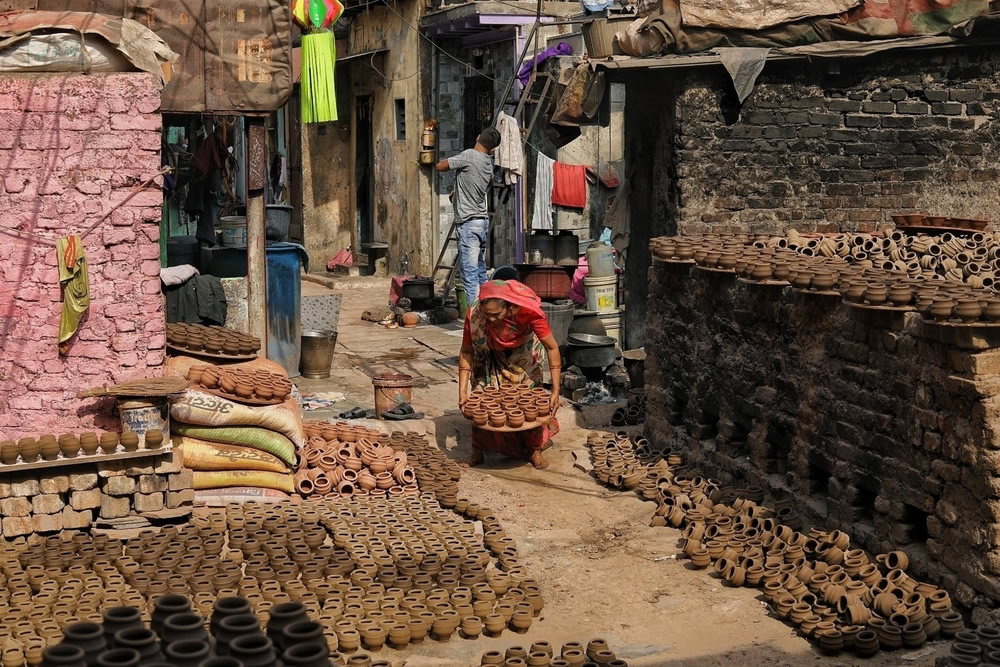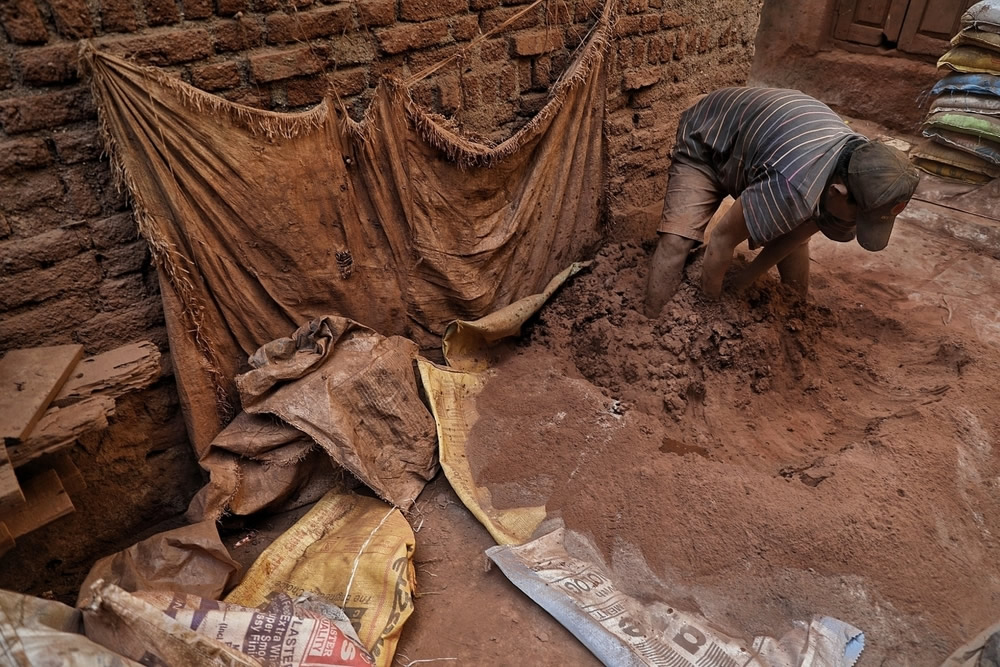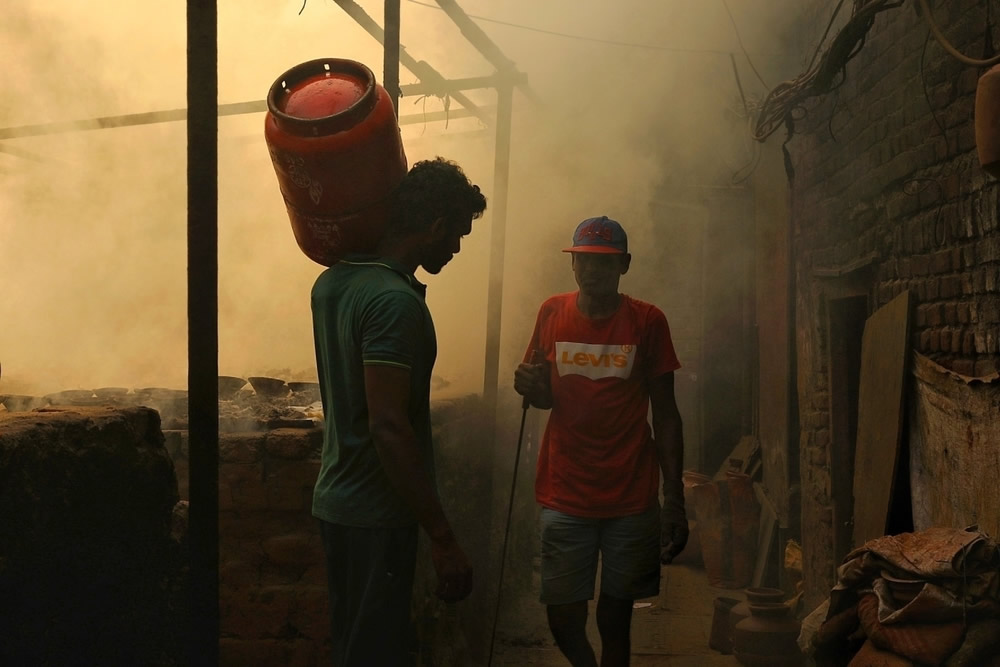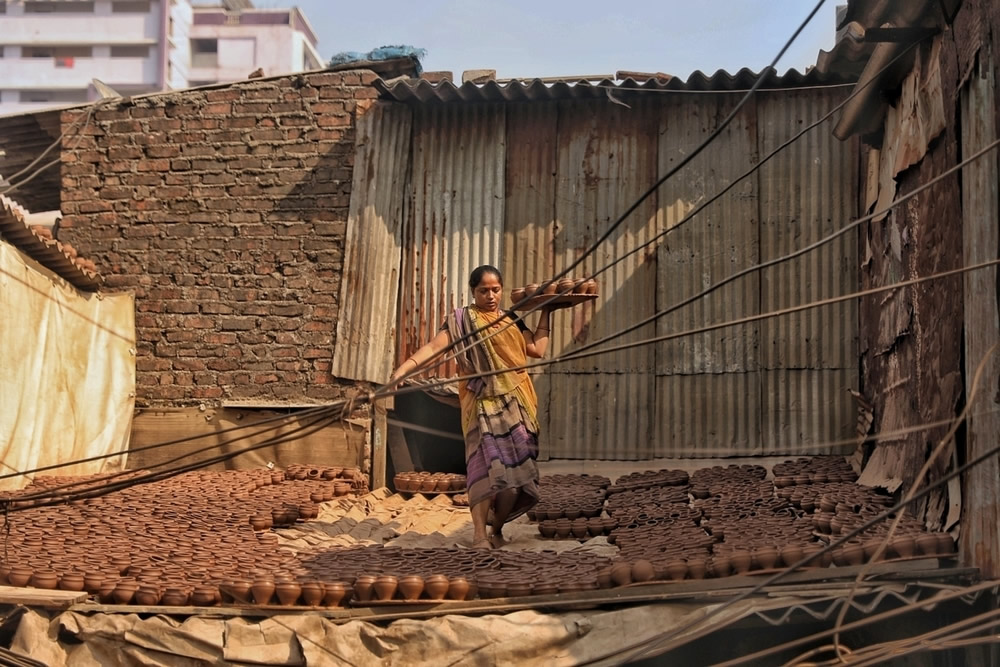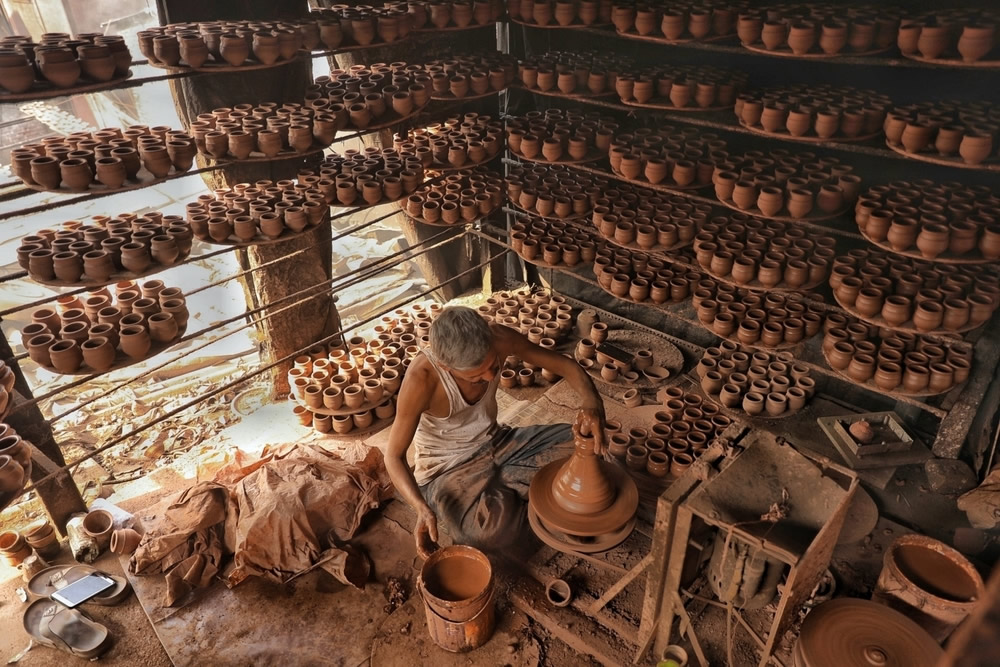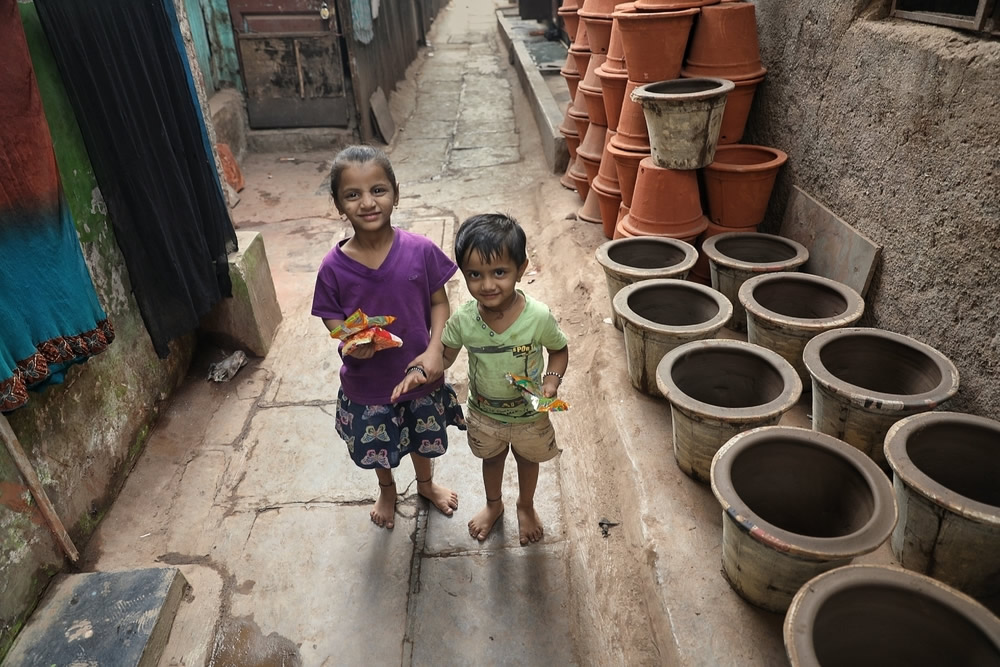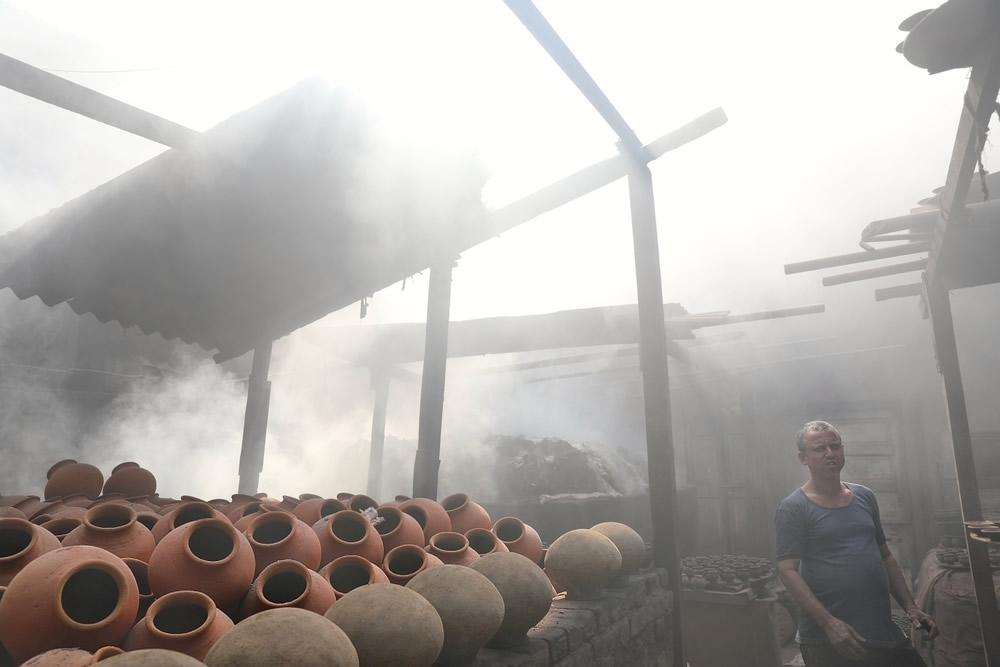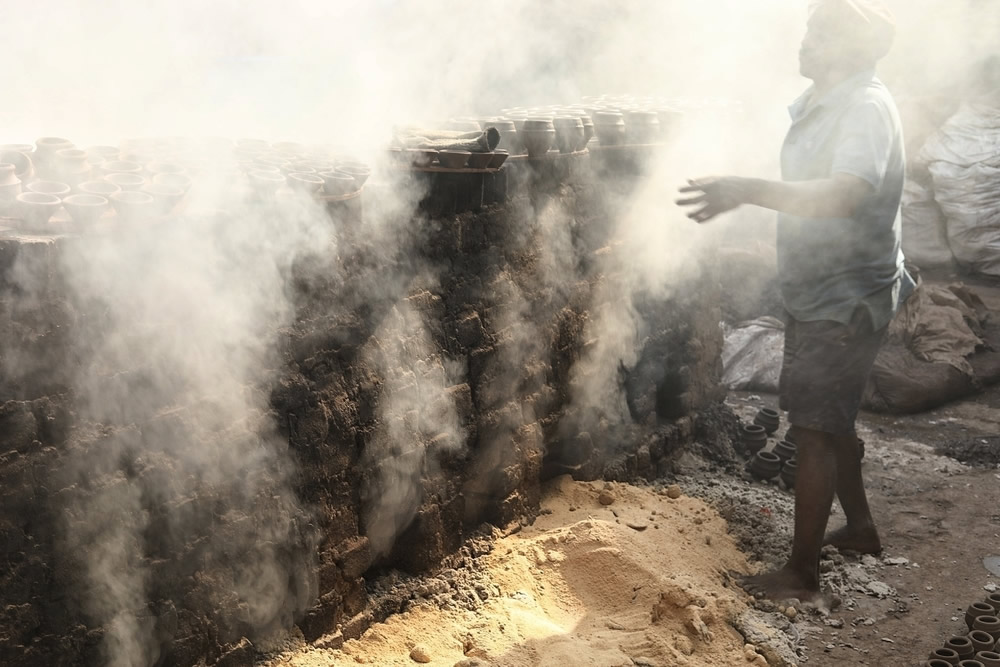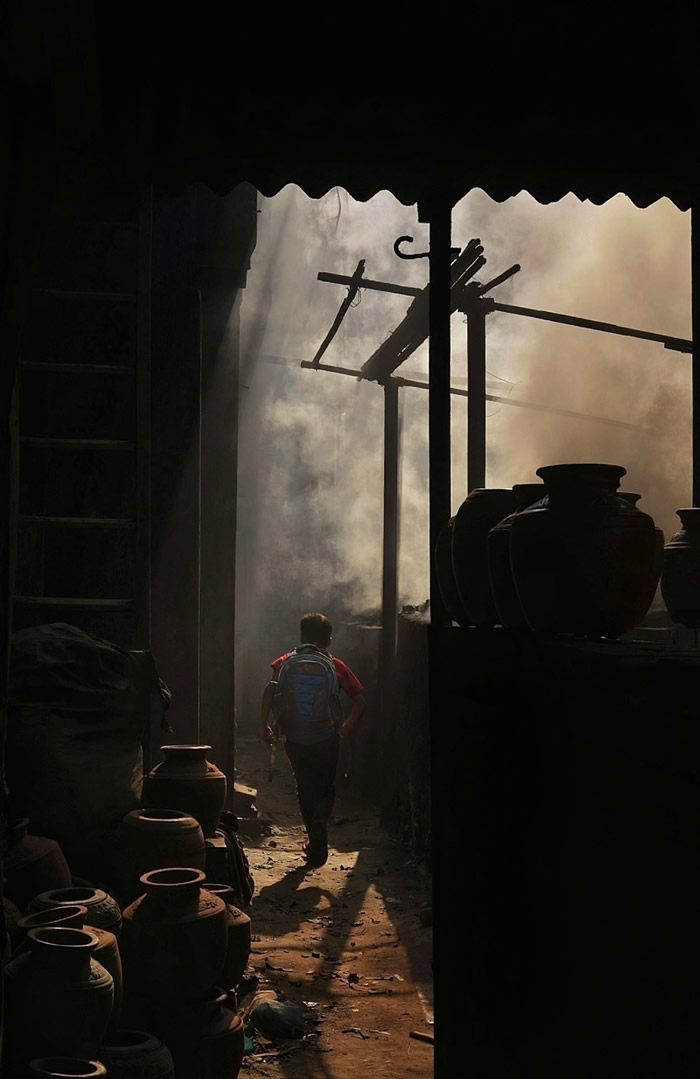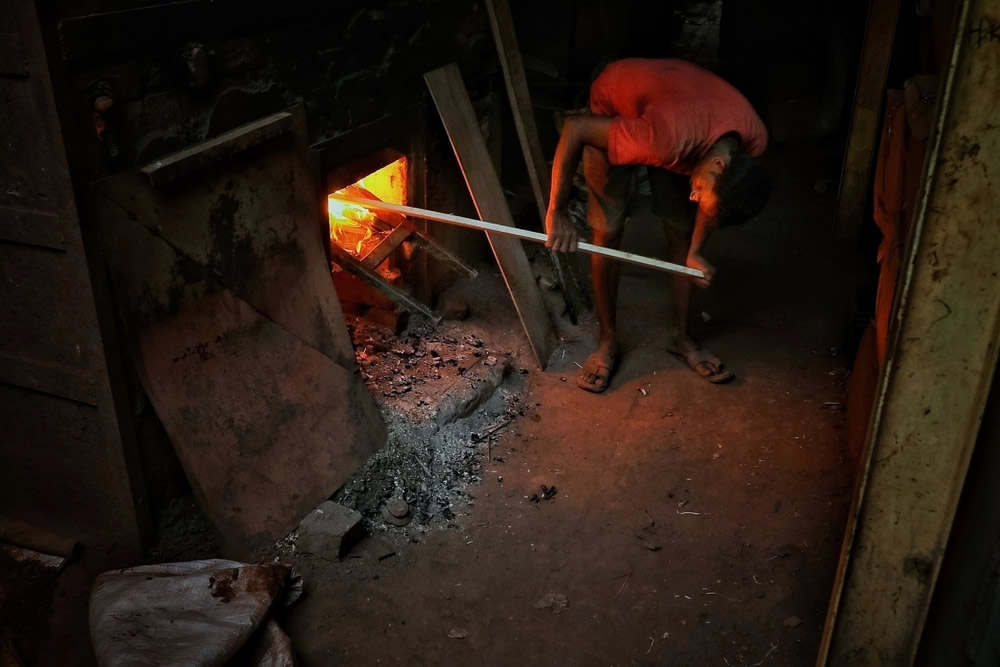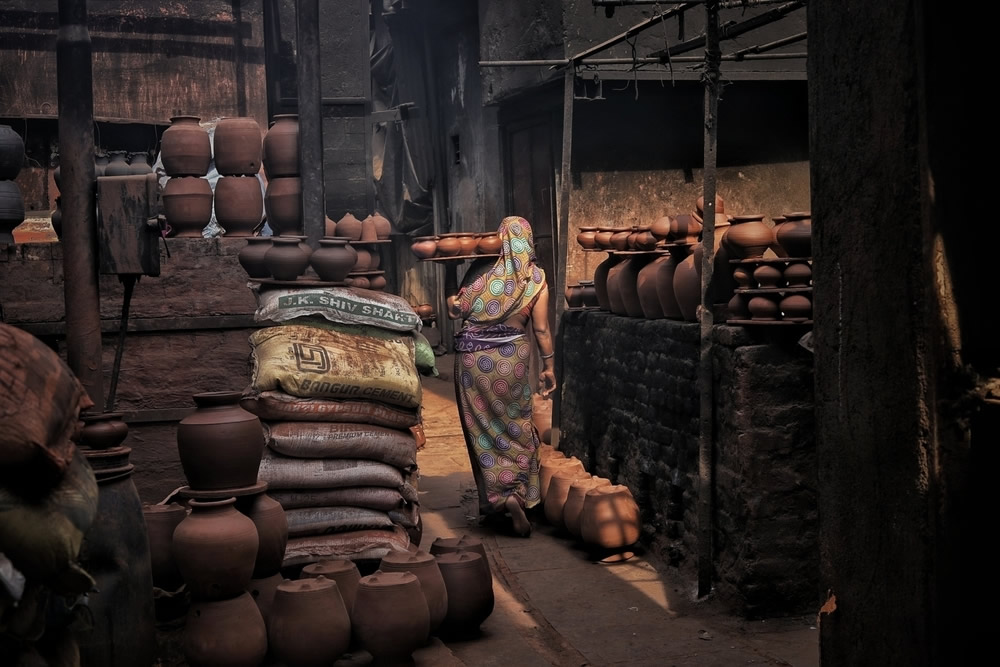 About Rahul Machigar
Rahul Machigar, is 19 years old and describes himself as an amateur photographer from a Small Village near Mumbai city in Maharashtra, India. He is a freelance photographer with a special interest in street and Travel Photography and nurtures and keen interest for Indian festivals and Portraiture. Mr. Rahul Started His Journey with his camera in 2017. His Passion is to travel to Beautiful place and meet inspiring people. He wishes to be known as a creator Beautiful images from all over the world. His photographs have been published in NatGeo Yourshot, 35Awards, Eyewinawards, Gurushots. He is the winner of the Portrait Category #Freedom2Click #Contest Organised by DCP Expedition LLP. Find more of his work is on.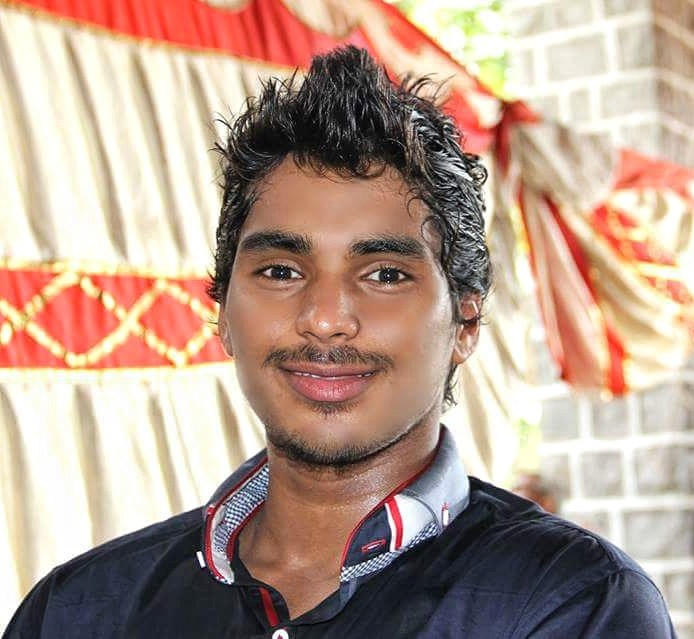 You can find Rahul Machigar on the Web :
Copyrights:
All the pictures in this post are copyrighted Rahul Machigar. Their reproduction, even in part, is forbidden without the explicit approval of the rightful owners.