Kumari Puja is an Indian Hindu Tradition mainly celebrated during the Durga Puja / Basanti Puja / Navratri according to Hindu Calendar. Kumari actually describes a young virgin girl from the age 1 to 16 who are getting worshipped during the transition of Ashtami / Navami tithi of Durga Puja / Navaratri according to Hindu mythology.
According to Hindu scriptures, Kumari Puja commemorates the killing of Kolasur by the goddess Kali. According to legend, Kolasur had once occupied the heavens and the earth. The helpless deities approached Mahakali for help. Responding to their appeal, she was born again and, in the form of a maiden, killed Kolasur.
It is believed that Kumari Puja grants many blessings to the worshippers and as well as the little Girl too.Devotees believe it will overcome all barriers, dangers for the little girls in coming future and also, she will be empowered to handle any stress and obstruction in her coming life. In recent days Woman Empowerment is also getting highlighted with the concept of Kumari Puja where a girl has to be enough confident and strong so that she can overcome all evil spirit of society like Devi Durga killed the Mahishasur (Evil Spirit) in Mythology.The philosophical basis of Kumari puja is to establish the value of women. The maiden symbolizes the seed of the powers that regulate creation, stability, and destruction. A maiden is the early symbol of womanhood or nature. In this worship, the universal mother appears to the devotee in the shape of a maiden. Lord Sri RAMAKRISHNA worshipped his own wife in the image of a young maiden as we came to know from Indian Hindu Mythology.
Every year thousands of little young girls getting worshiped during Basanti Puja at Adyapith Ashram outskirts of Kolkata city during Kumari Puja and this tradition is running from almost 100 years as per the local information.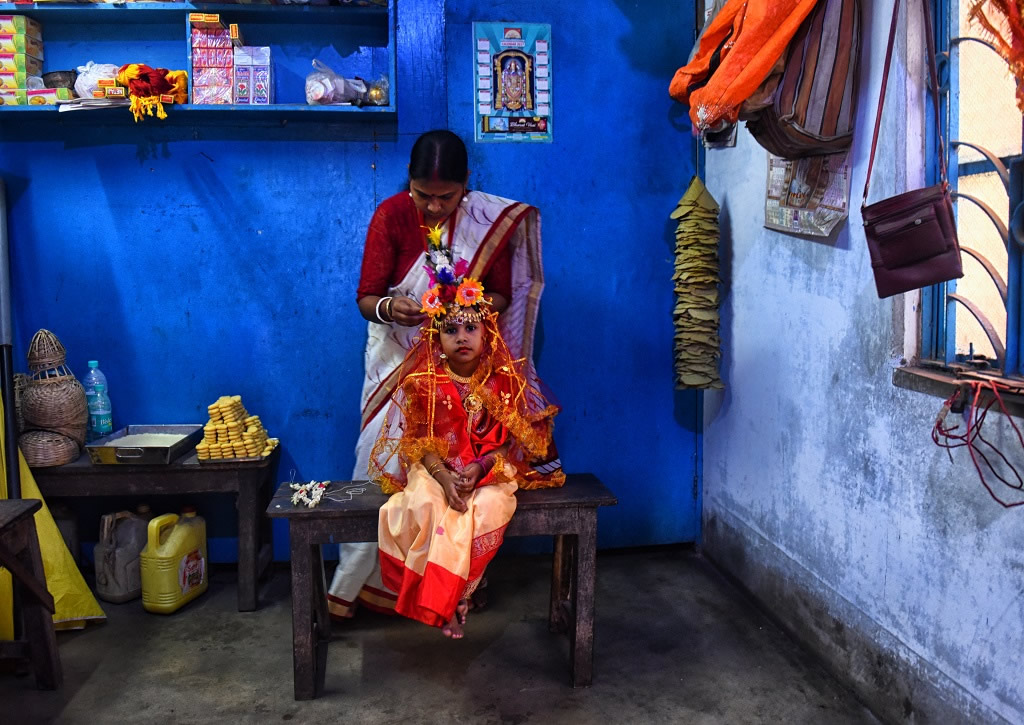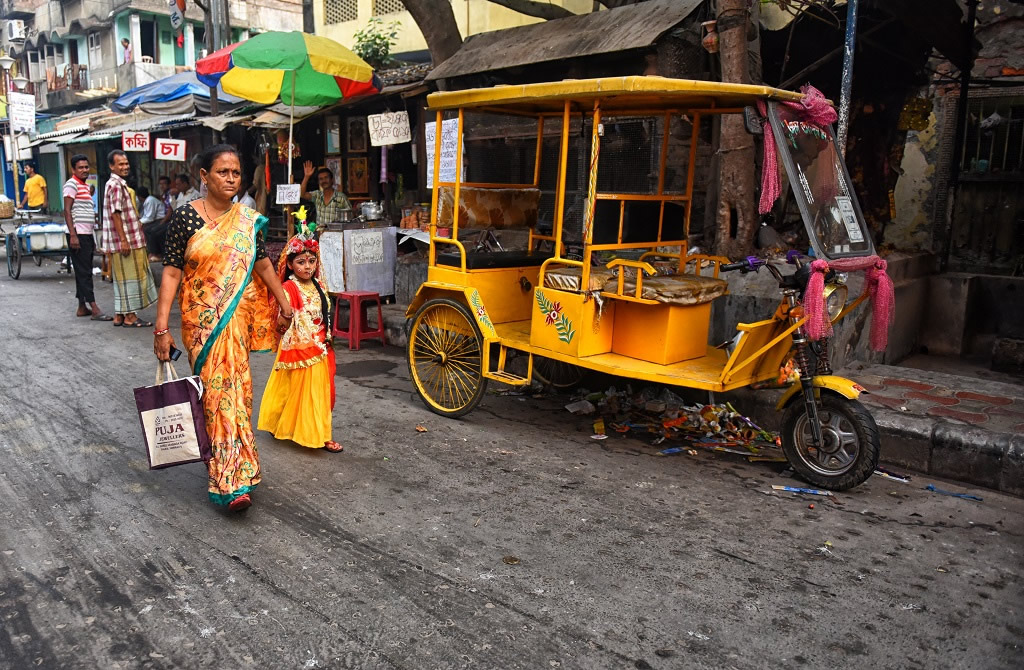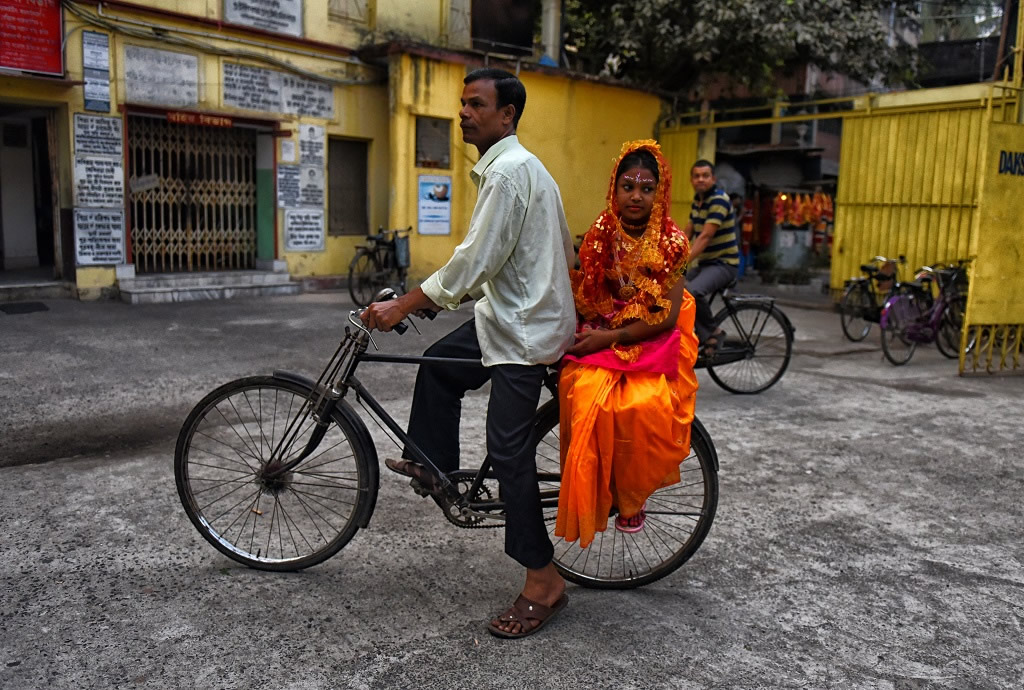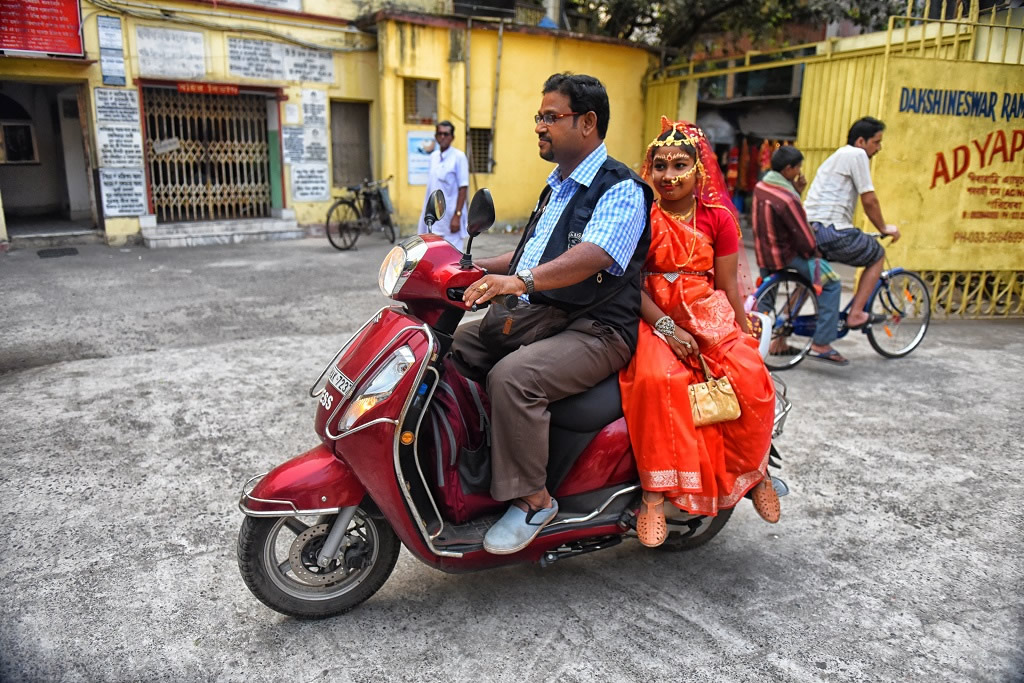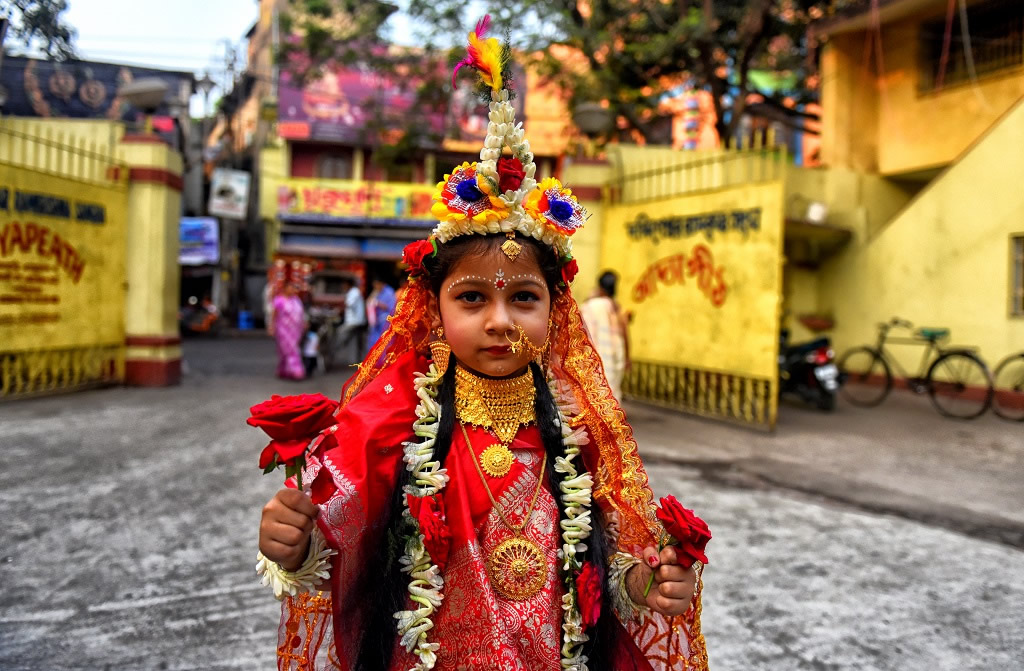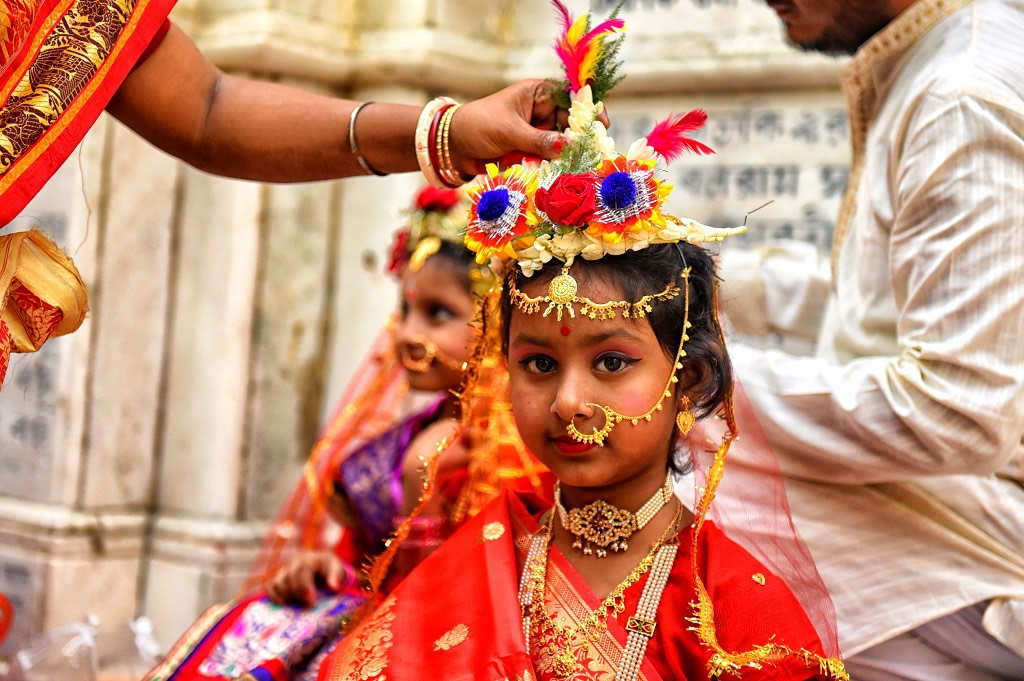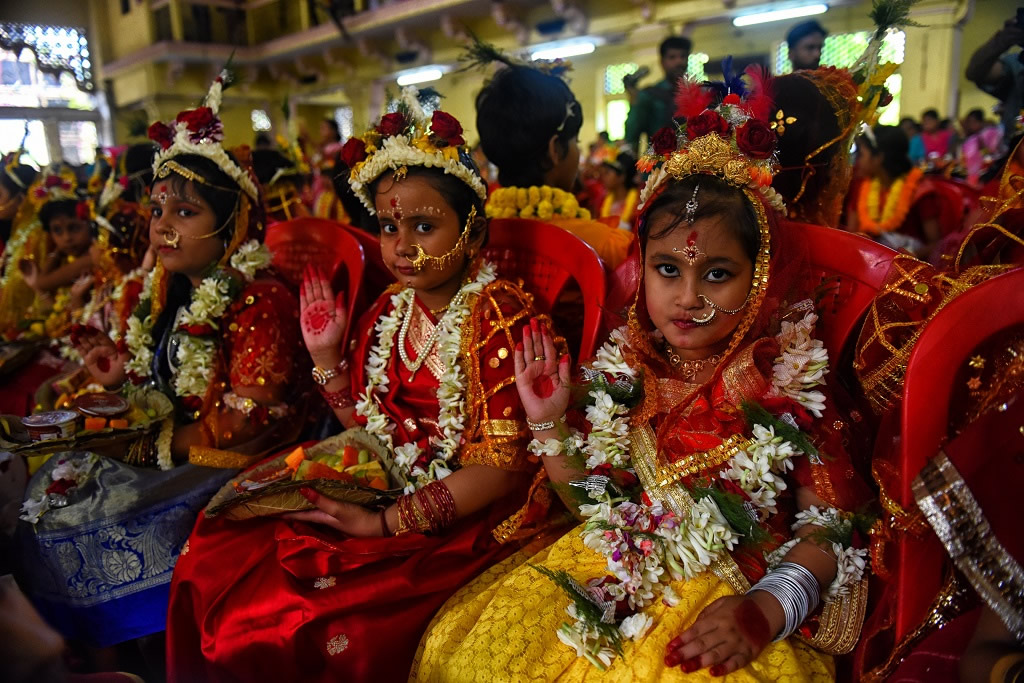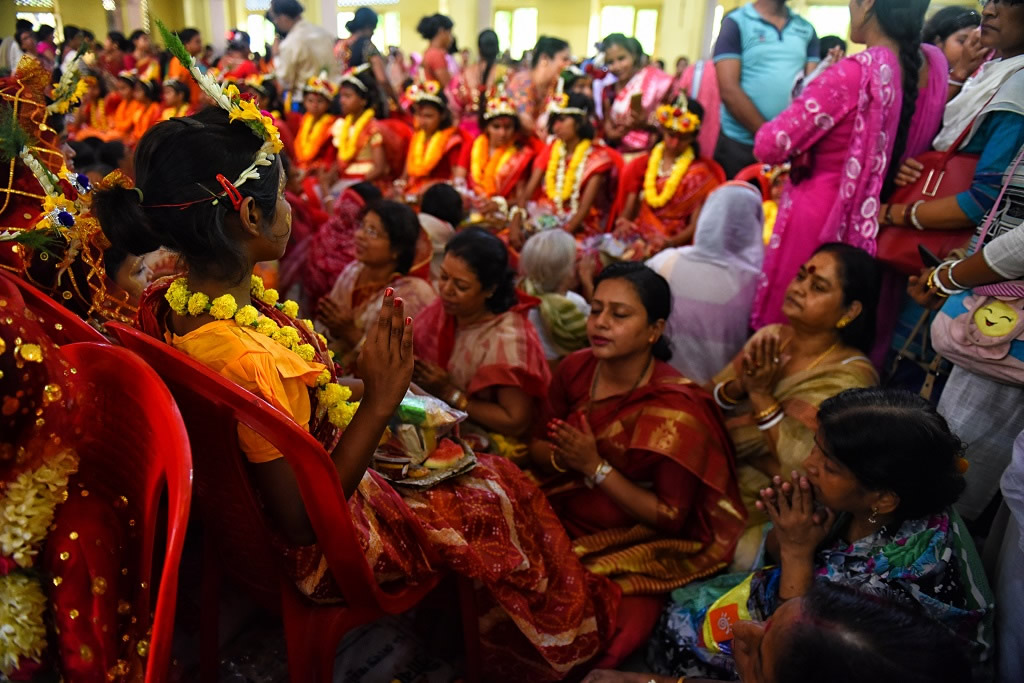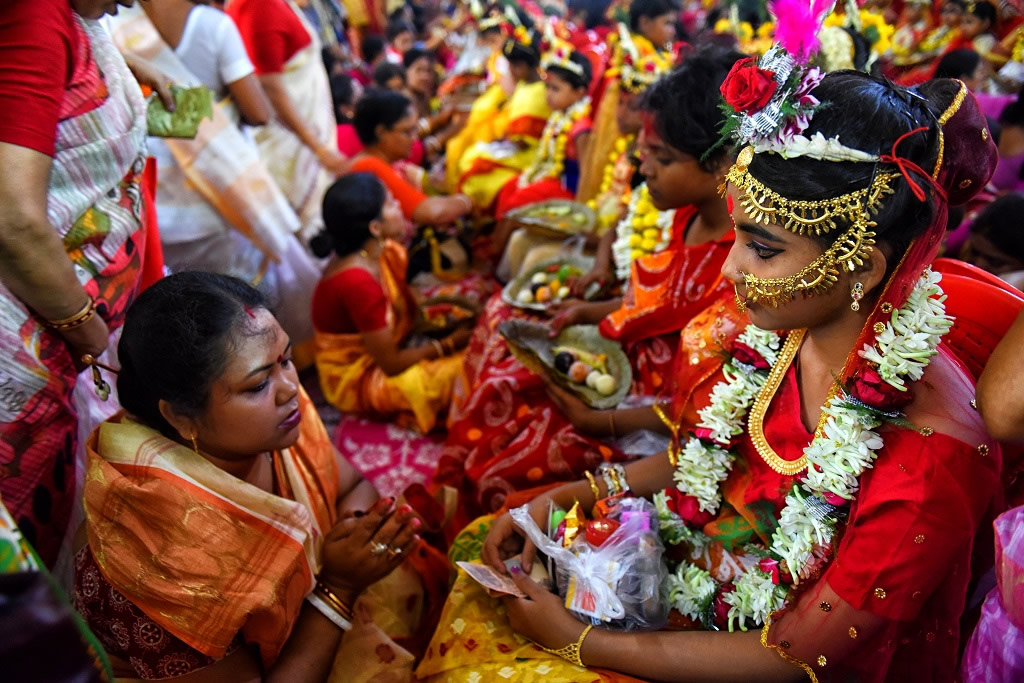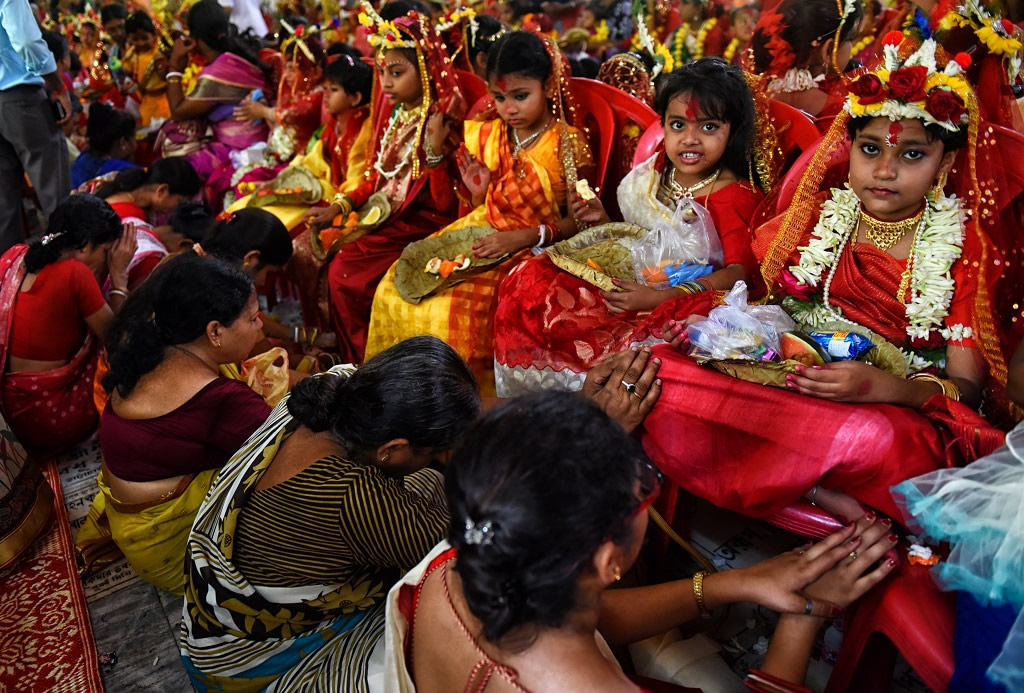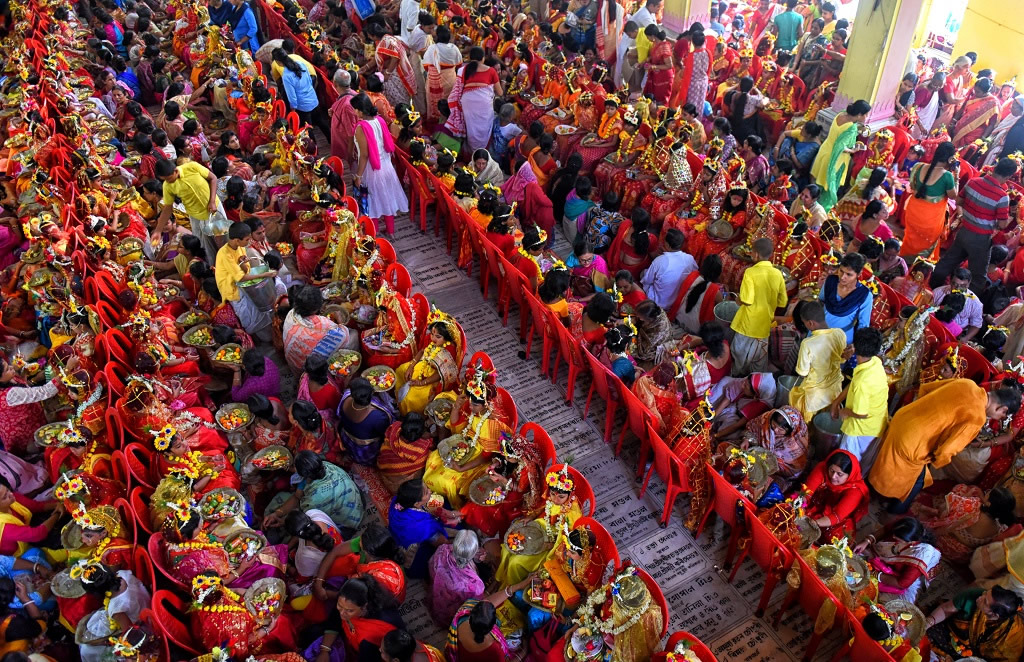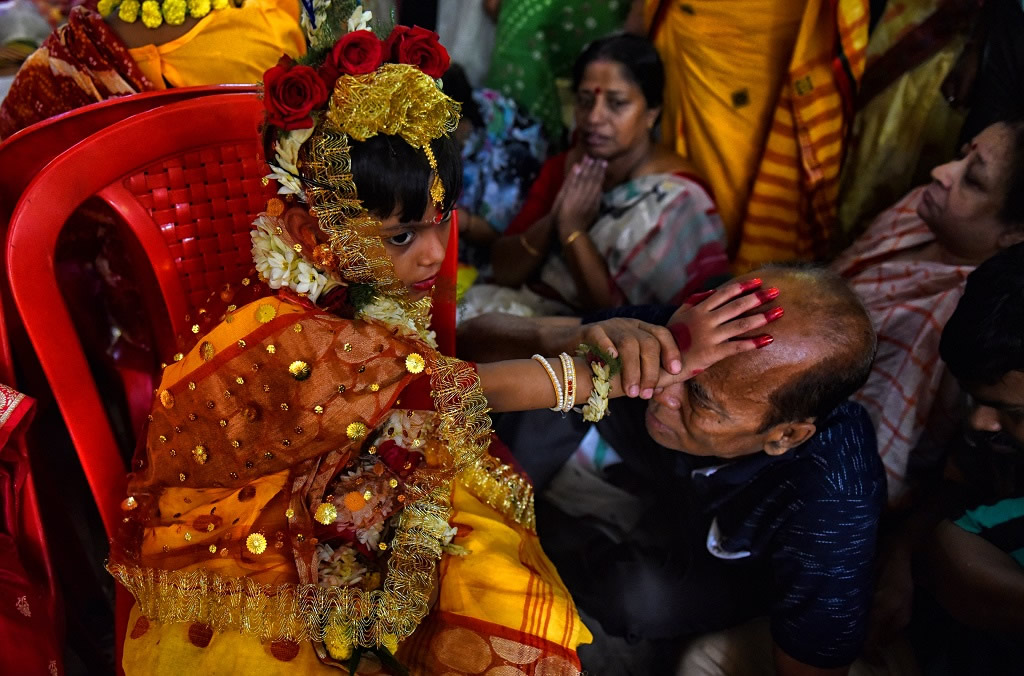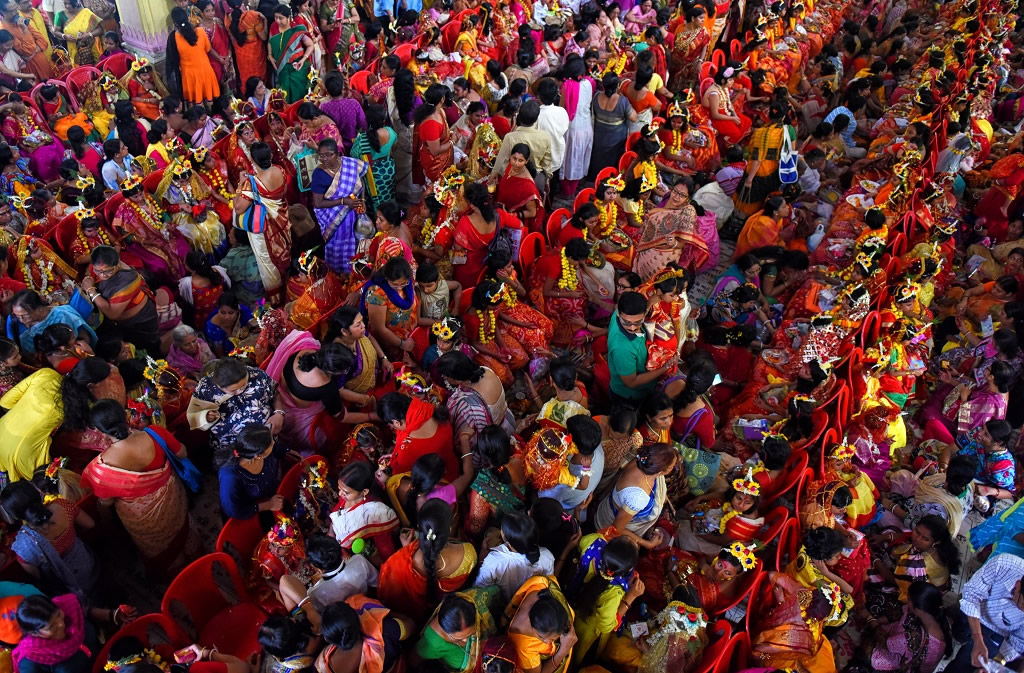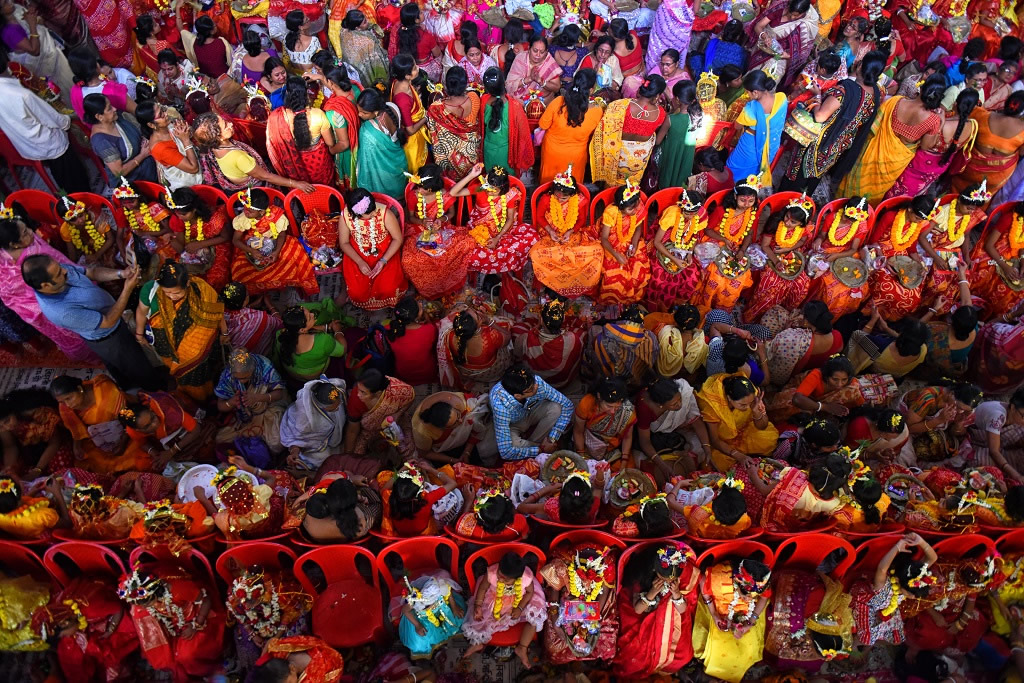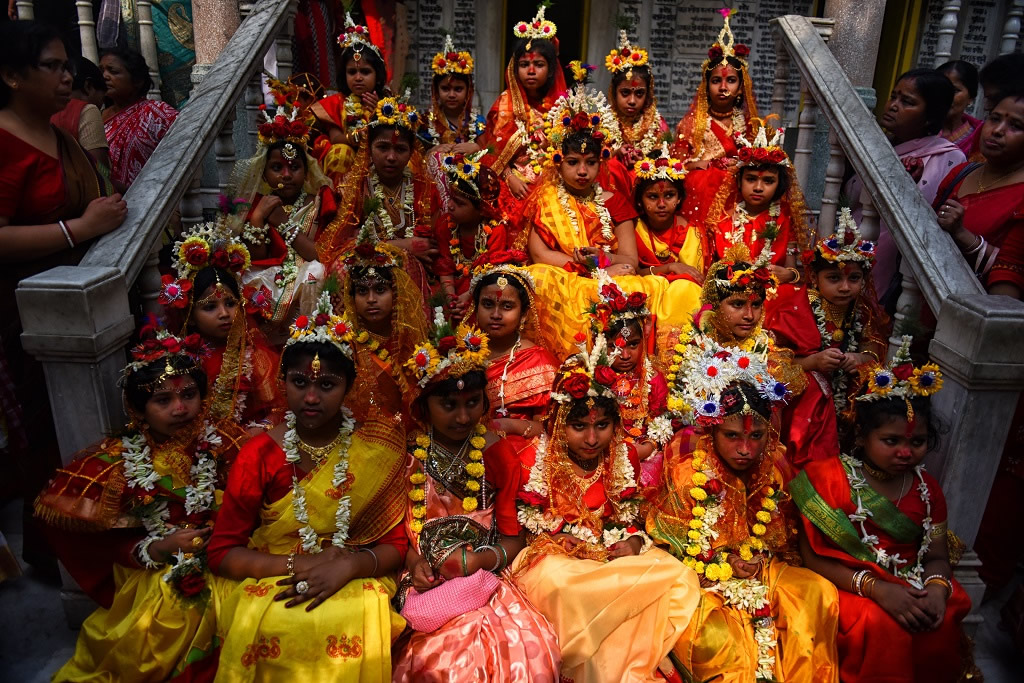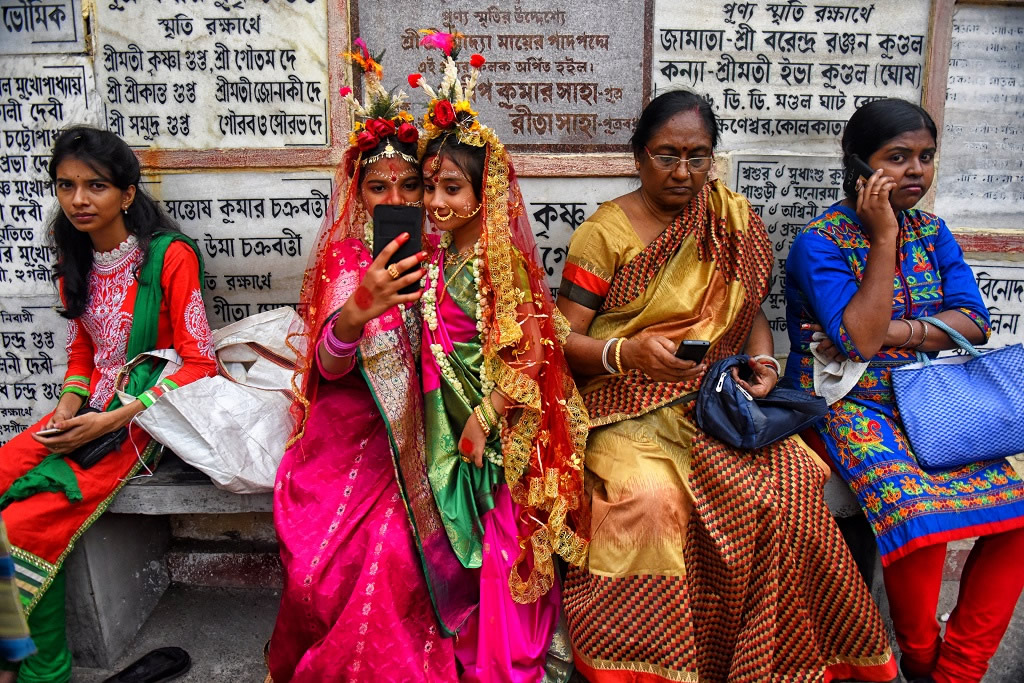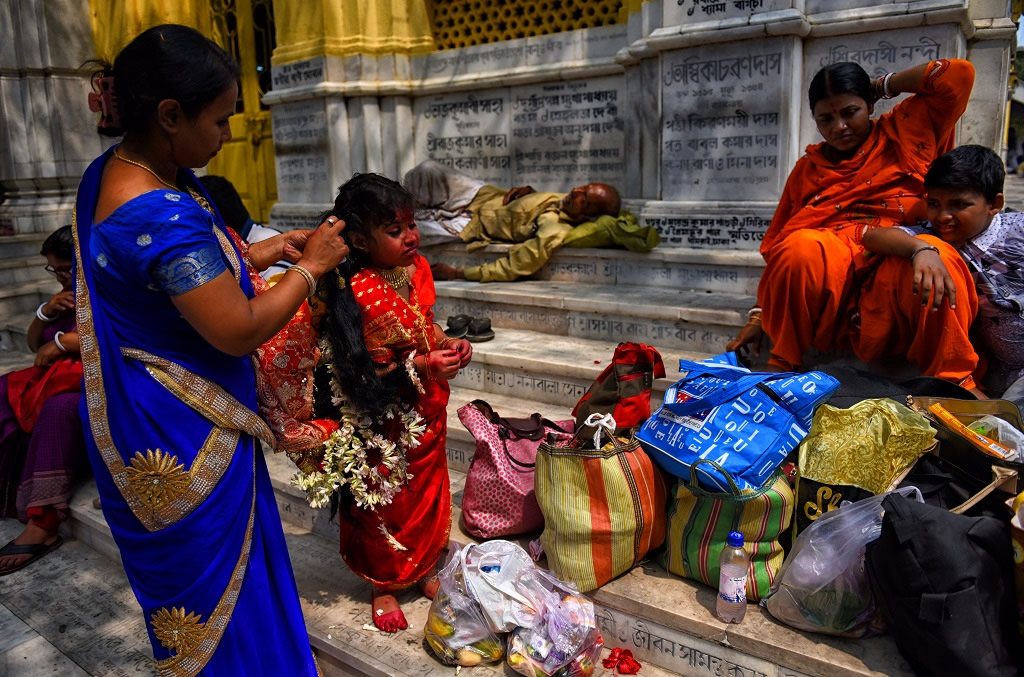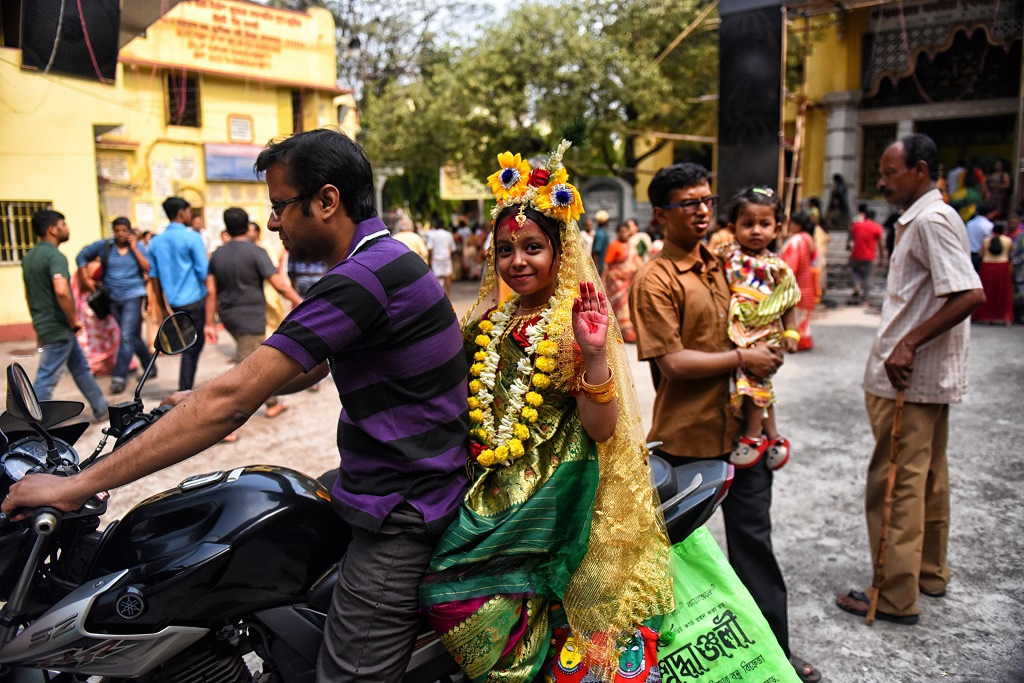 About Avishek Das
Avishek Das is an Indian born Photographer. Over the past 7 years, he has been actively associated with this field of photography. He is the Chairman of Creative Art Solution – A Registered Photography Club of India under Federation of Indian Photography & Liason Officer of Master of Light Photographic Association for Asia & India.
His photographs and writings have already been published on different Websites & Photo competition in national & International level (Italy, France, Argentina, Serbia, Romania, Wales, Greece, Canada, China, Bosnia, Malaysia, Bulgaria, Bosnia, Macedonia, Turkey, UK, Bangladesh, Slovakia, UAE, Indonesia), National Geographic Your Shot Edition (75 Times), 1X .com , Vogue, Dodho Magazine, Asian Photography, Better Photography, 121 Clicks, SHADES of GREY Magazine France, Creativeimagemagazine, inspiroindia, Unframe Italy and many more. He bagged more than 375+ Awards (National & International) including Bronze, Silver& Gold Medal from Royal Photographic Society, Photographic Society of America, International Association of Art Photographers, United Photographers International, Fédération Internationale de l'ArtPhotographiquefor his Photographic works.
His significant achievement like – Grand Winner of Ariano Film Festival – Italy (Digital Photo Category), ICICI Bank Privilege Moments Zonal Category Winner (India), Asian Photography Artistique Special Mention Award (India), Metropolis Asia Runner Up Award – Street Photo Category, Finalist in HIPA Award & Siena International Photo Award, Silver Medal Winner in Px3 Paris Global Photo Award, National Award Winner- Sony World Photography Award2017, Merit & Honor Award in Golden Orchid International Art Festival USA 2017 , ND Awards 2017 , 2nd Prize Chromatic International Color Award 2017 . He has also been Rated World No 1 Top Exhibitor by Photographic Society of America's Who's Who in Photography Book 2016 – Photo Journalism Section.
He has been Appointed as Jury Member from Russia, Bosnia, Serbia, India for different International Photography Competitions. For his Photographic Development & Achievement recently he has been Awarded with Distinction EFIAP (Excellence FIAP) from Fédération Internationale de l'ArtPhotographique (France) Recognized by UNESCO and Crown Level 2 by the Global Photographic Union, Greece, SSS/b by Sille Art Gallery, Turkey.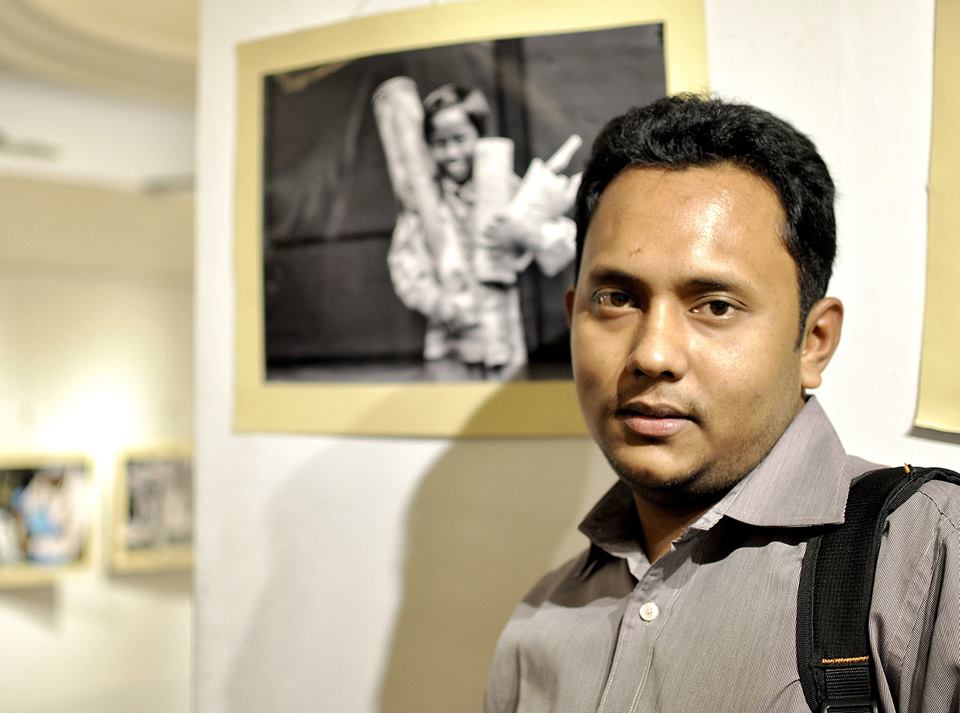 You can find Avishek Das on the Web:
Copyrights:
All the pictures in this post are copyrighted Avishek Das. Their reproduction, even in part, is forbidden without the explicit approval of the rightful owners.