The traditional dress of Indian Woman is Saree which is very popular throughout the World for its design, variety, textures, and colors.
Santipur & Fulia from Nadia districts of West Bengal, India are the two geographic twins where hand-woven Tant sarees are being made and getting export to a different part of the world apart from Indian Market. It is said that this culture of hand-woven sarees are continuing from 15th Century and still going on, though due to very low wages and high production cost many of the weavers have switched to machine-made Tant, but still almost 5000 + people from these 2 areas are still attached with this profession.
During partition of Indian & Bangladesh many of the weavers from Tangail district of Bangladesh are now settled down at Fulia district who is the founder of Dhakai Jamdani which is one of the Classic traditional women wear during the British period , but after migration with the latest technology and great skills the people from Fuila also made their own creation which is called Fulia Tangail or Bengali Tant Sarees which resembles their past .
The process of being made for all these sarees are having many steps, like drying the fibers jute's in chemical with required color for making the shades and make them proper dry under sunlight for minimum 2 to 3 days. Once this is being done they send the same to different weavers families who basically made the assembling of threads into bobbins from this jute fibers.
The quality of the sarees and the price basically depend on these fine bobbins which are the basic ingredients of the Sarees. Once this is done these bobbins are fixed into handmade weaver to make the final design, some of them also made the design with ready-made frames for making them more attractive.
Once the weaving is complete it is again getting dried under Sunlight in an open space where weavers are making final polish to made them ready for the market. The prices of these sarees range between 200 – 2000 ( 3 $ – 30 $ ) to the market depend on the quality, textures, and design.
Durga Puja is the best time in West Bengal when markets are having huge demand of these sarees and the average production time by handmade woven is around 12 to 14 hours means 1 – 2 Saree/day.
The industry is currently suffering from low price value to the weavers as a result many of the next generation from their families quit this old heritage profession and switch to different trade of Jobs & those who are having financial stability have taken Electric Hand loom machine which produces minimum 5 to 6 saree a day and becomes cost effective for the weavers. The government has taken many steps to support these Small scale industries but still, it required much more support for the survival of the weavers and the old heritage tradition of West Bengal.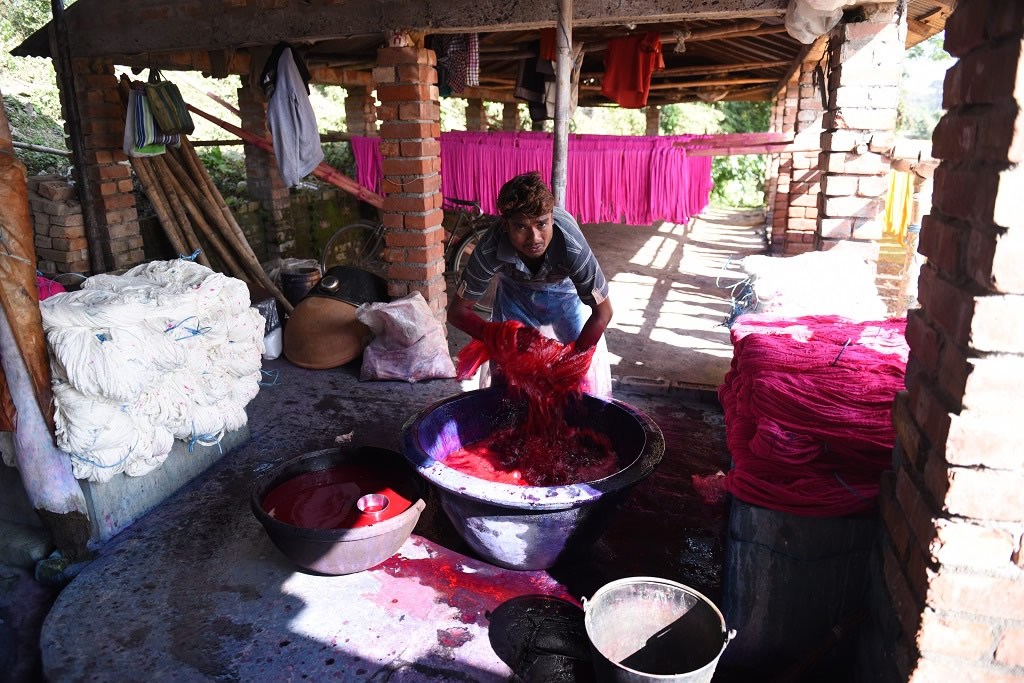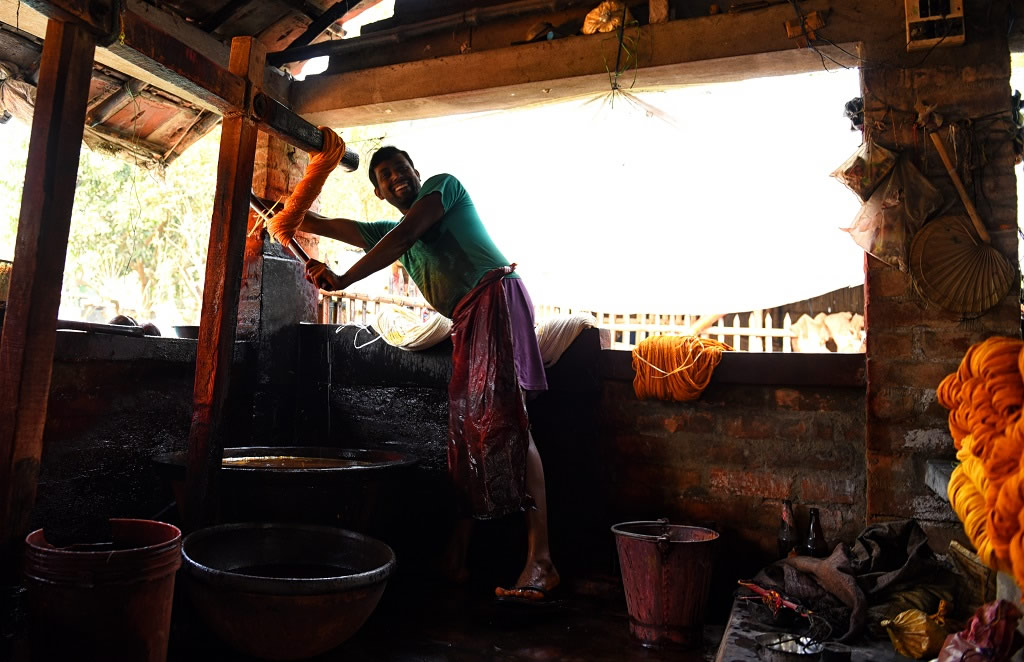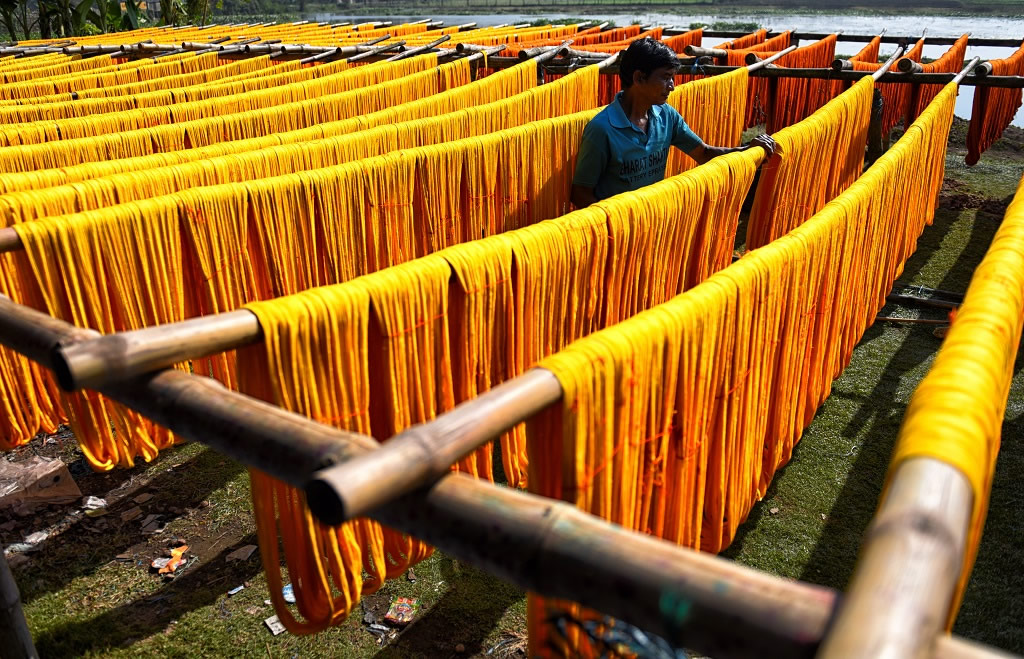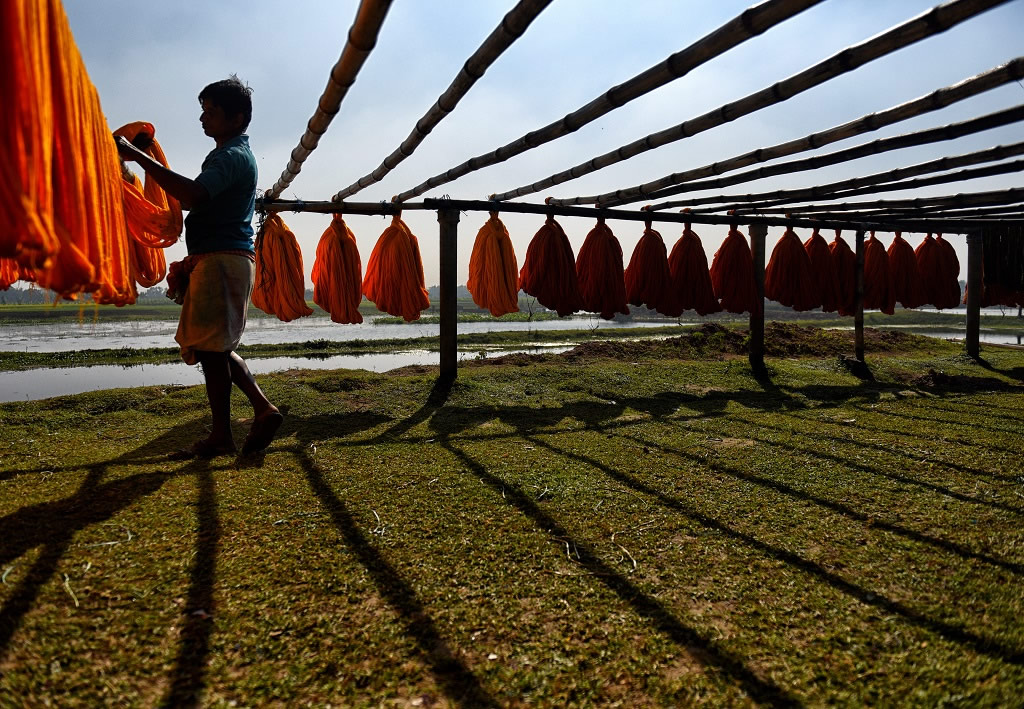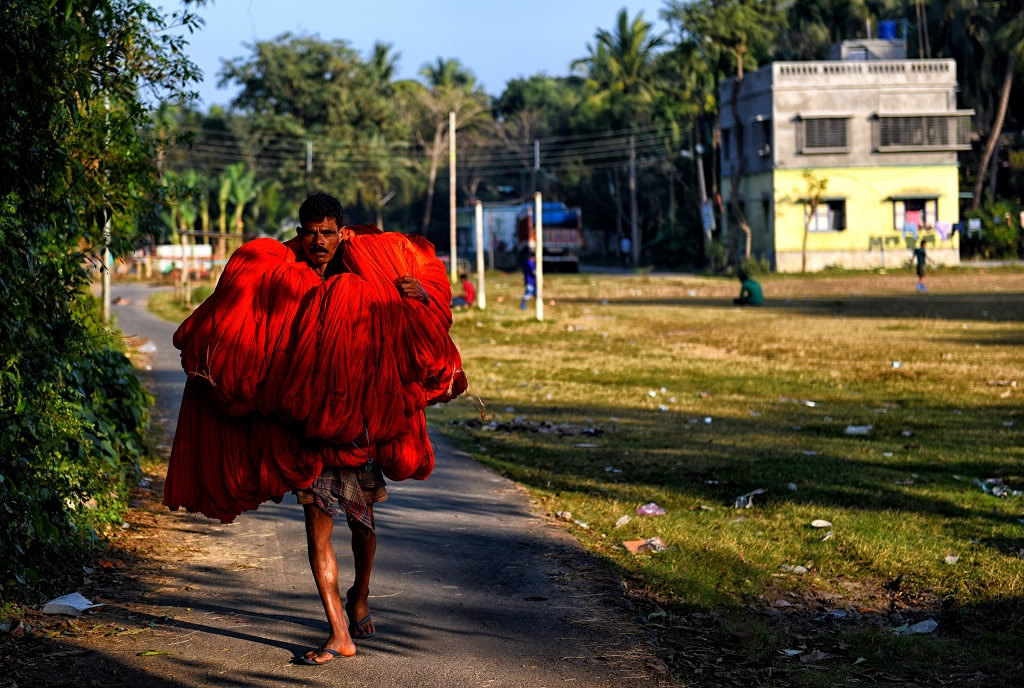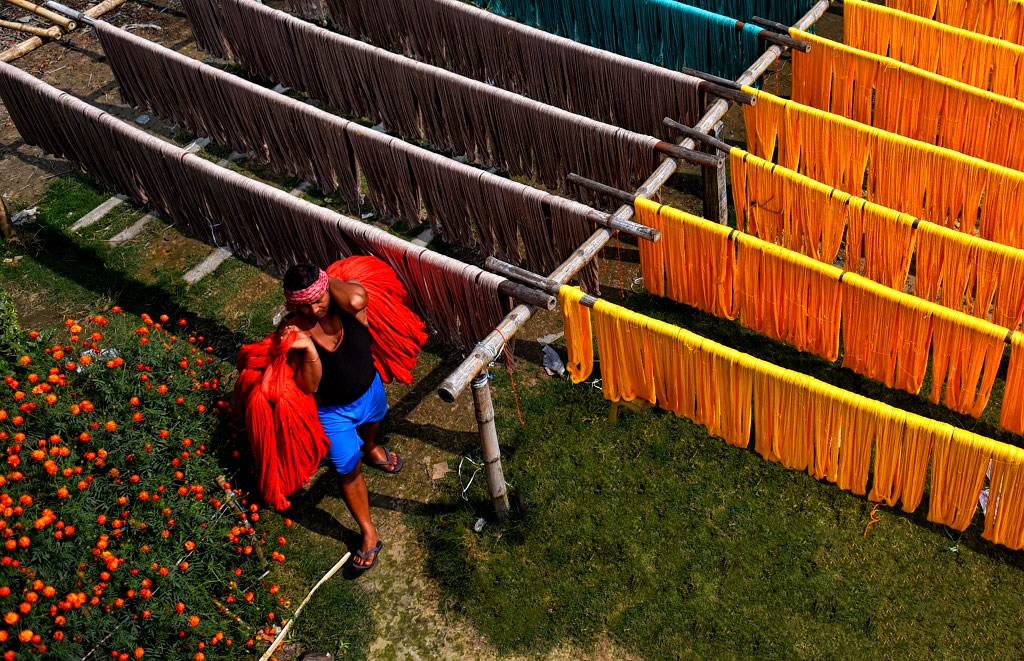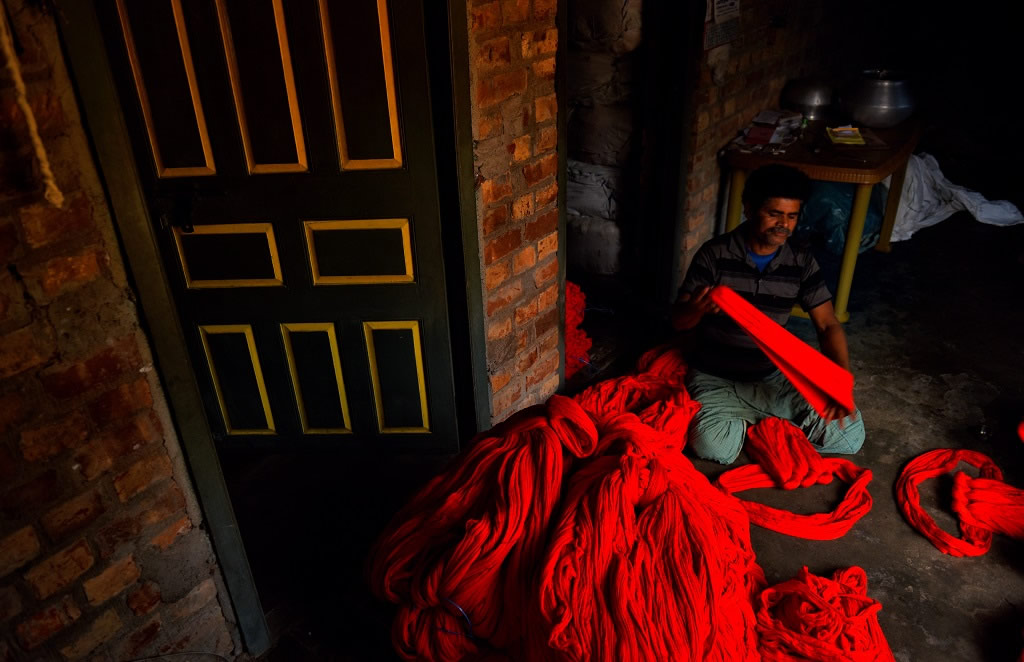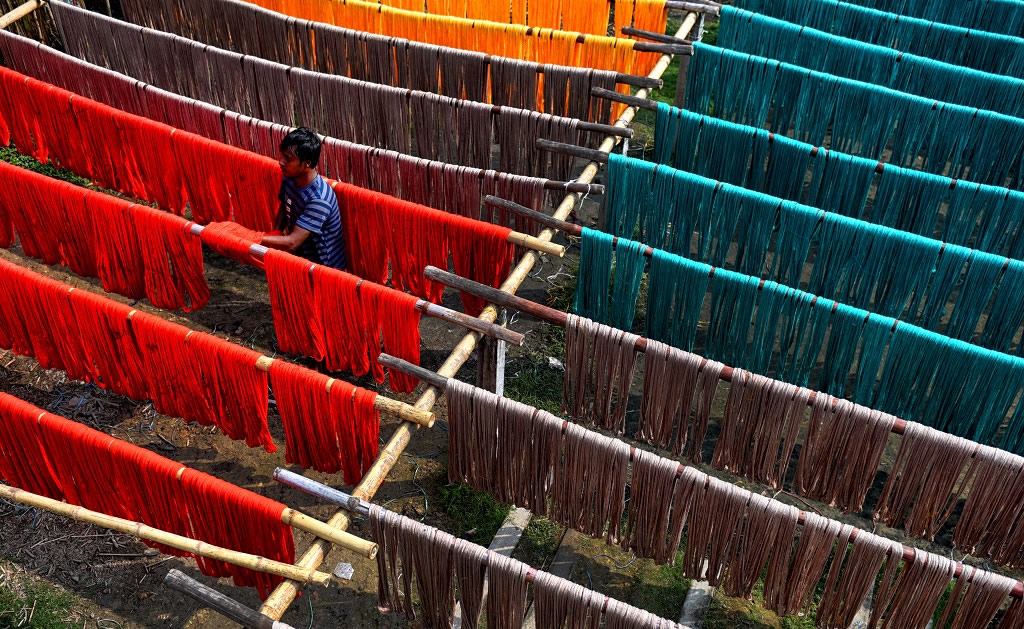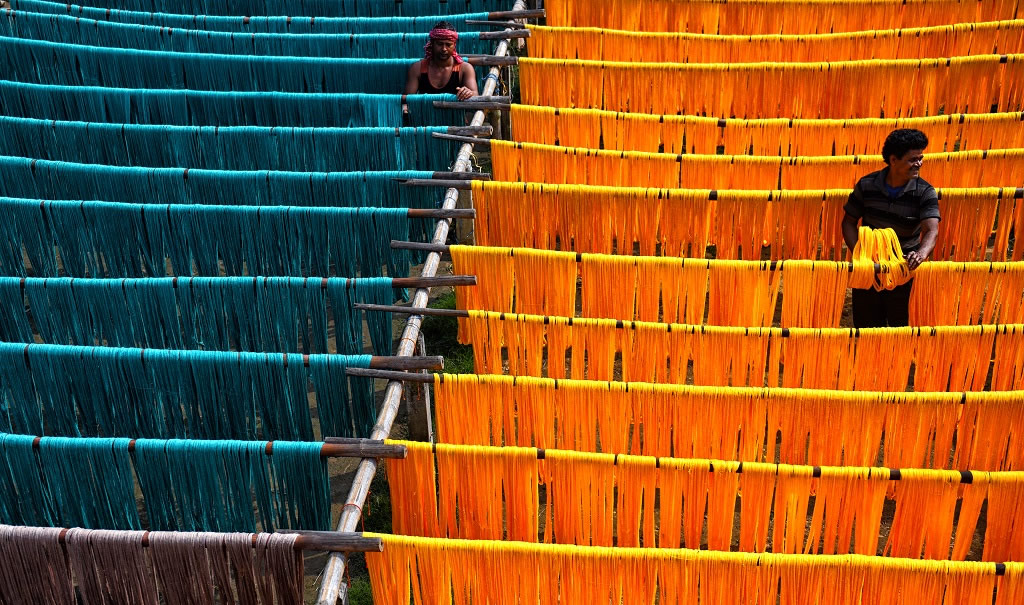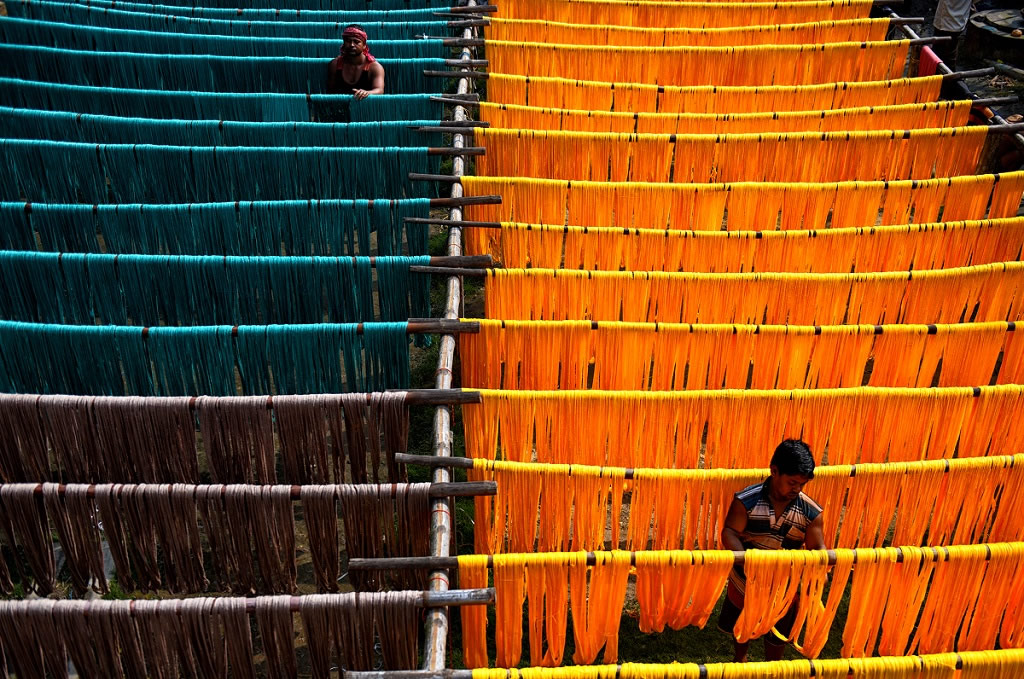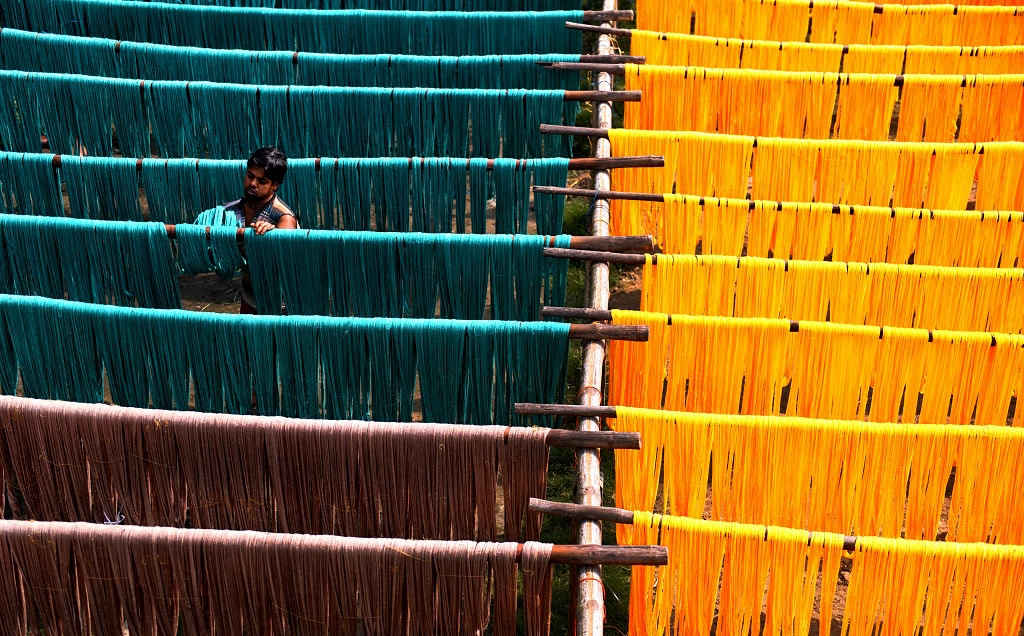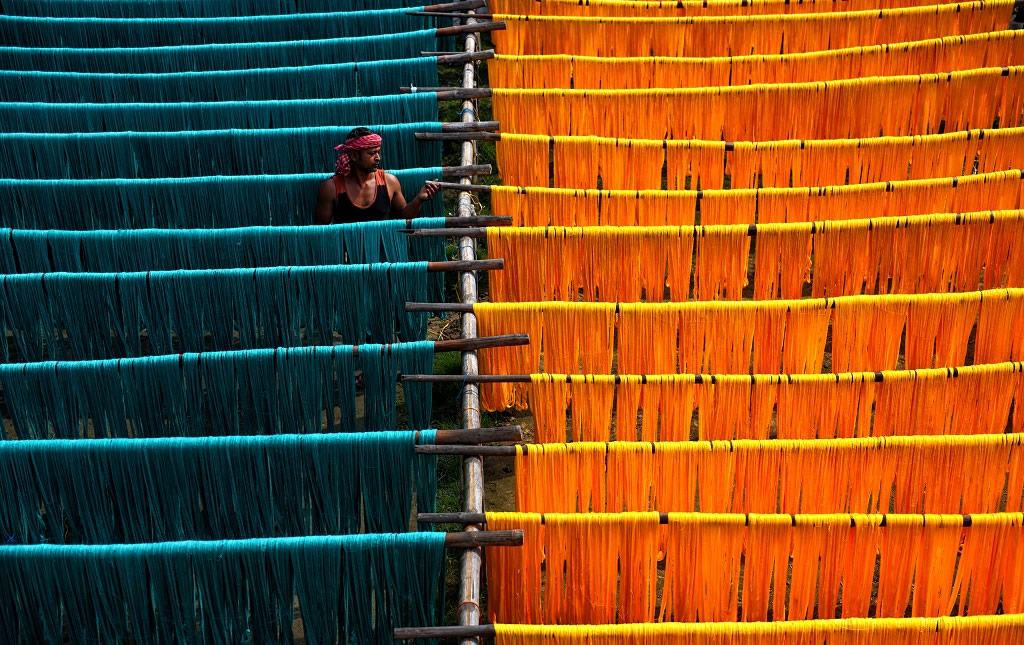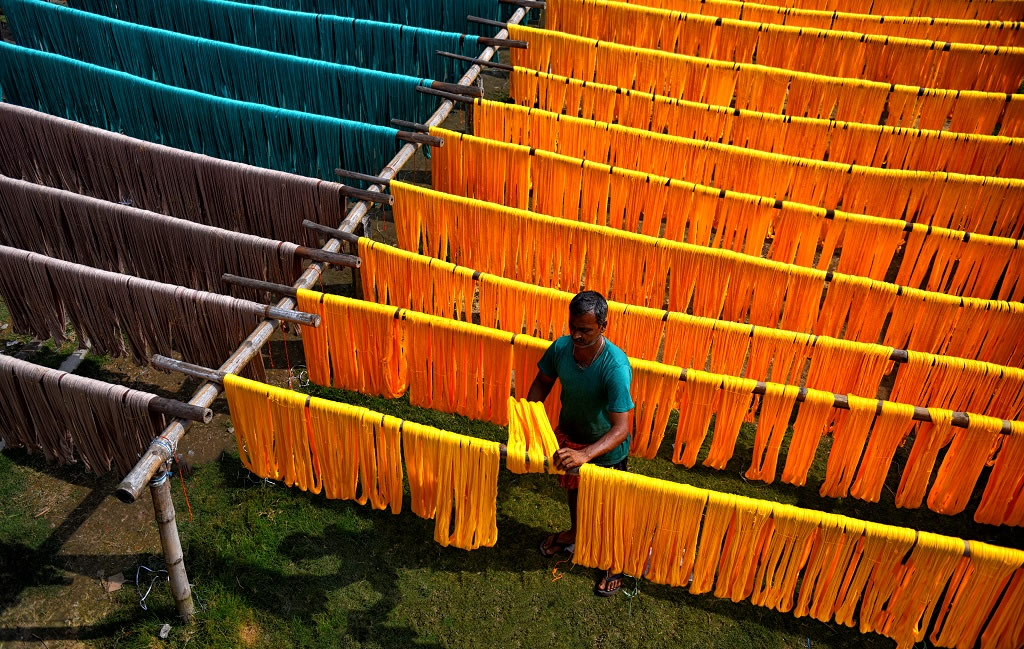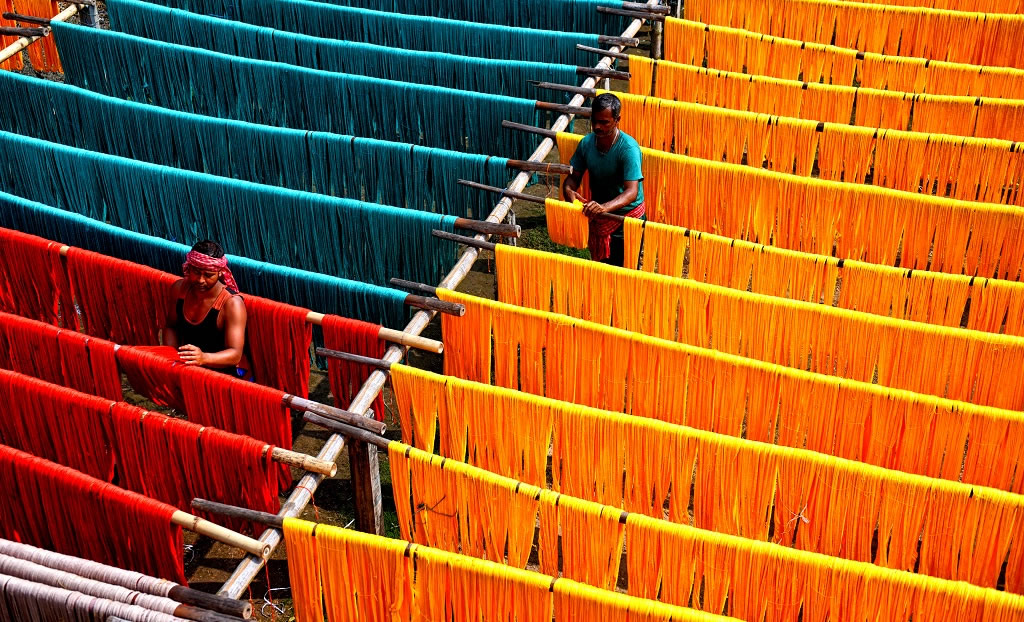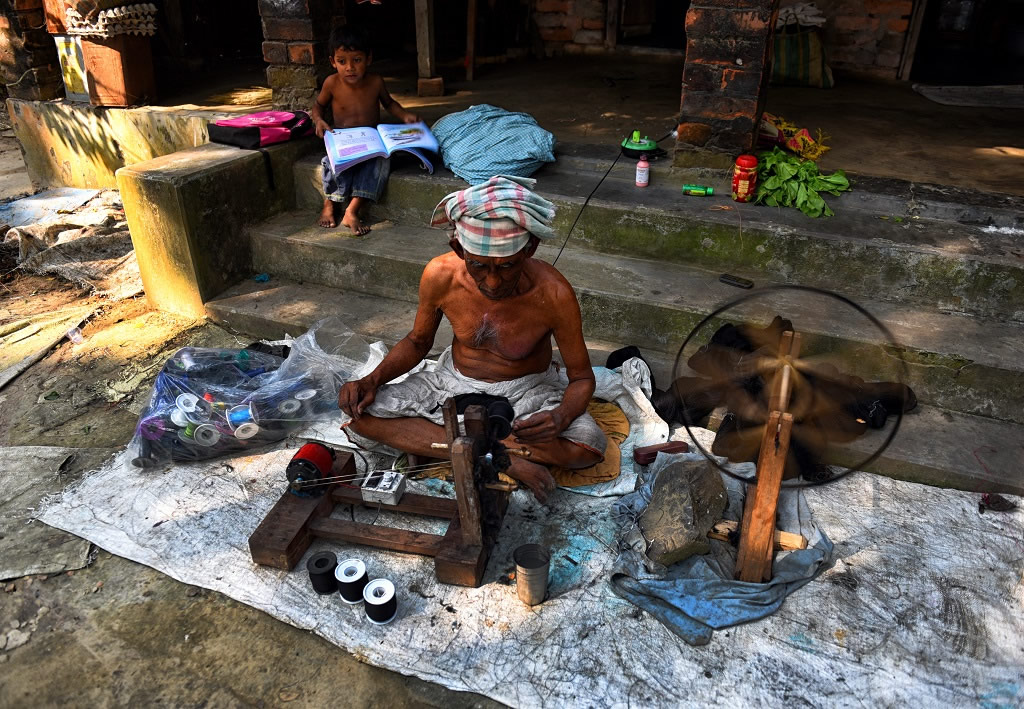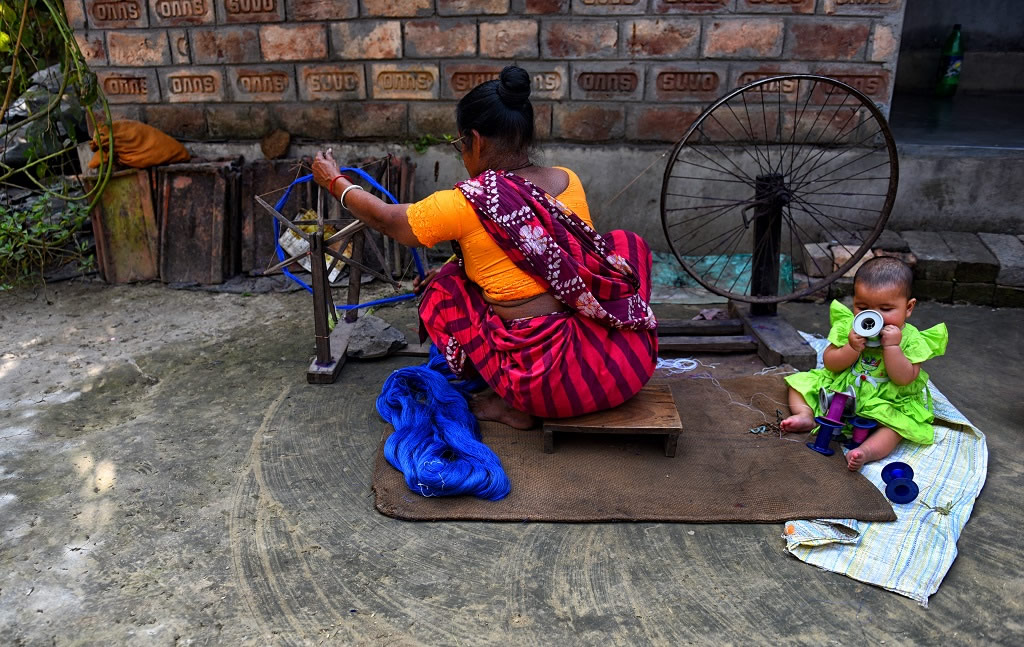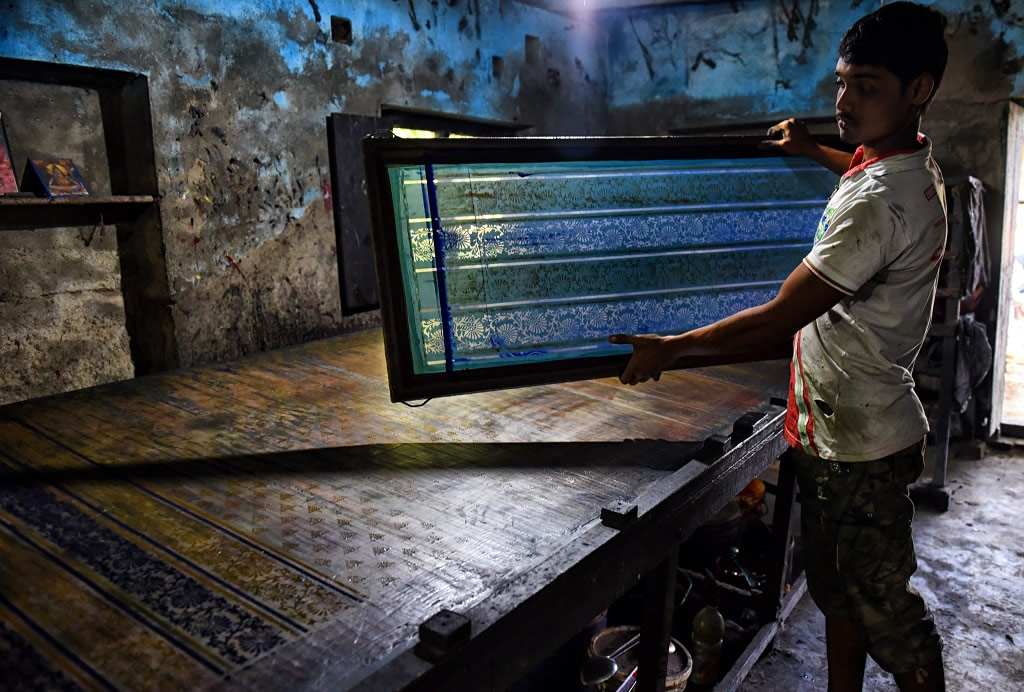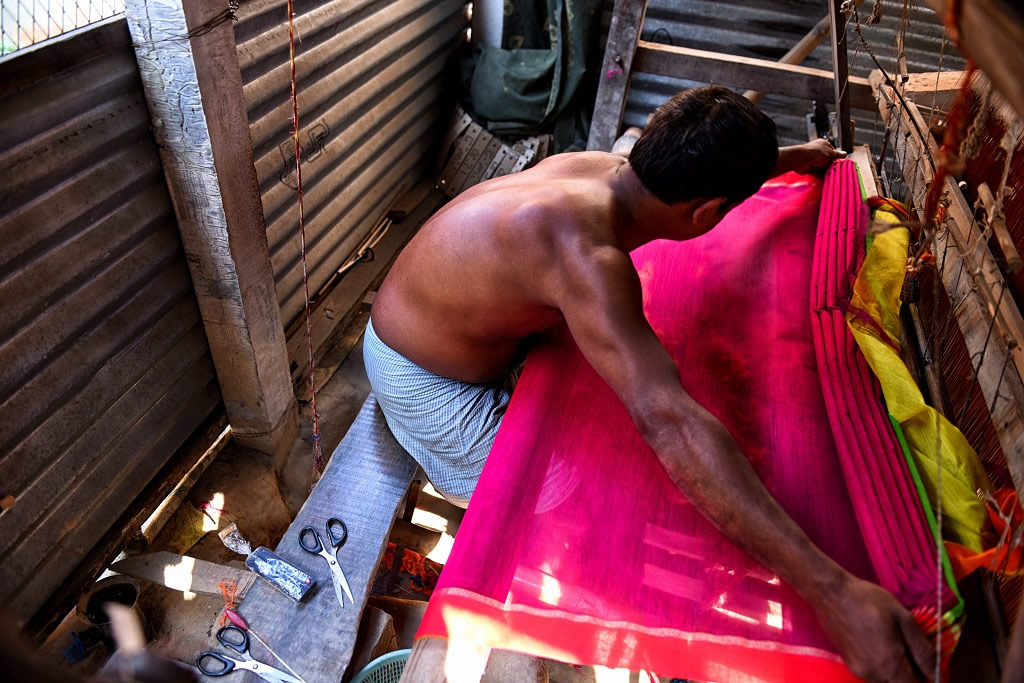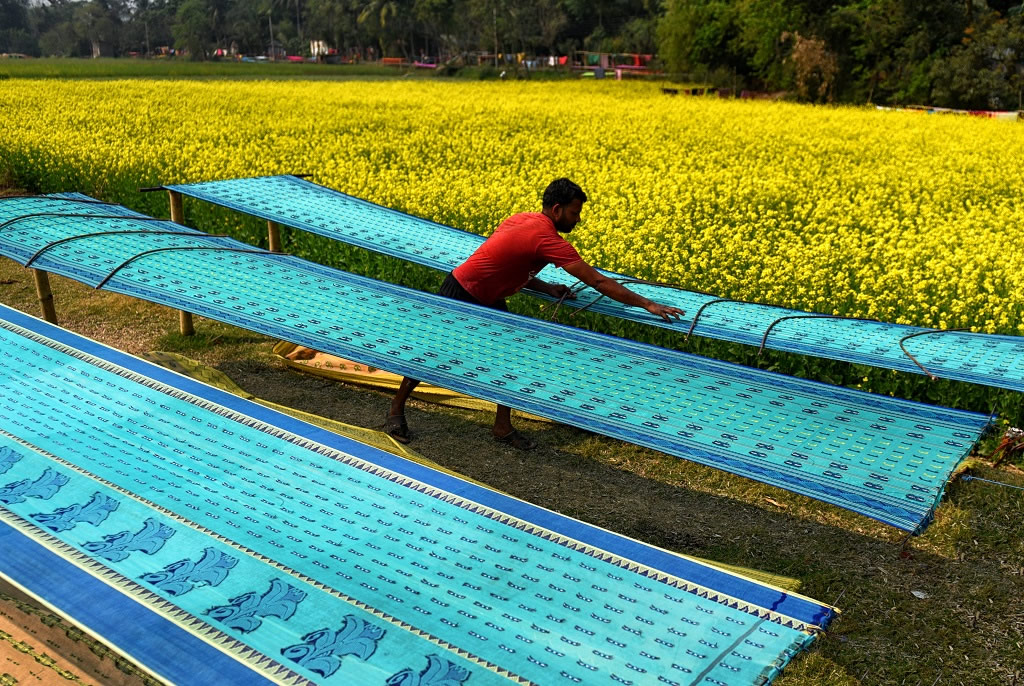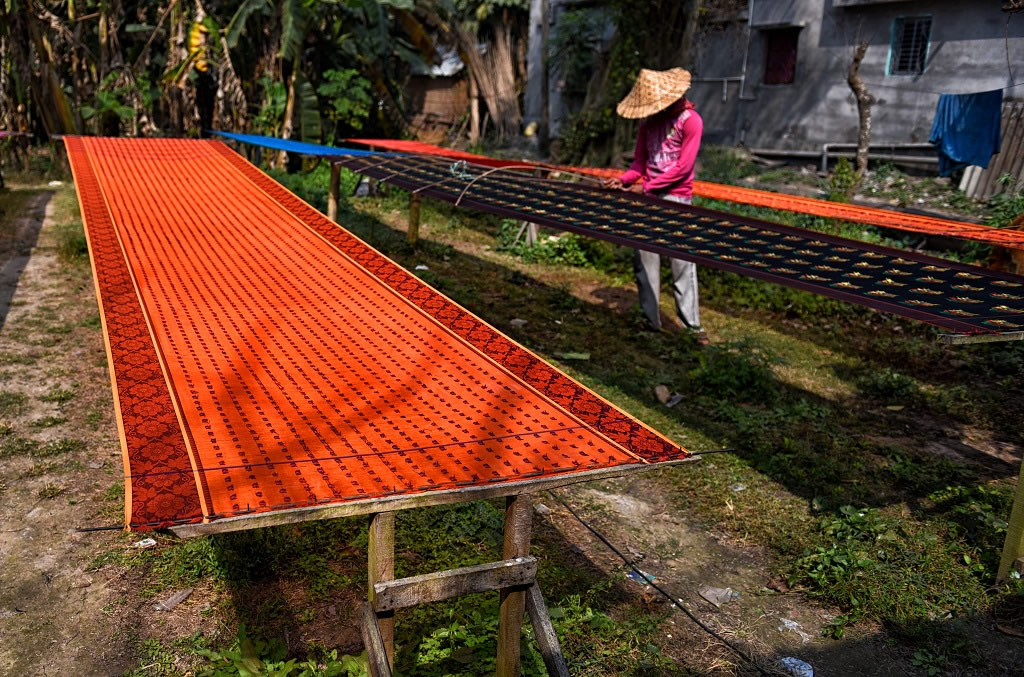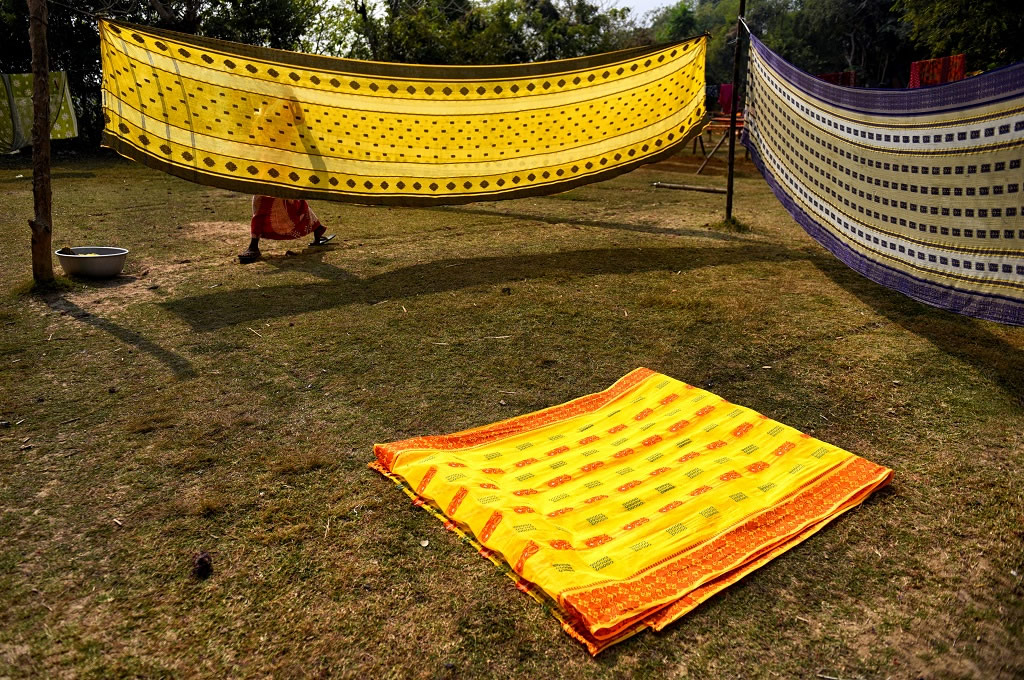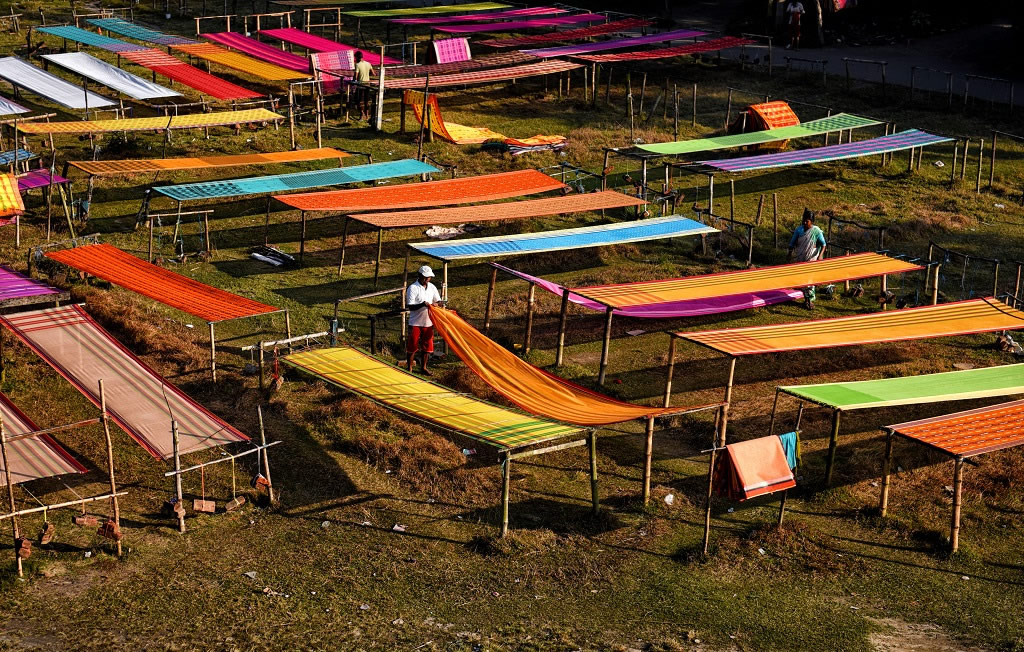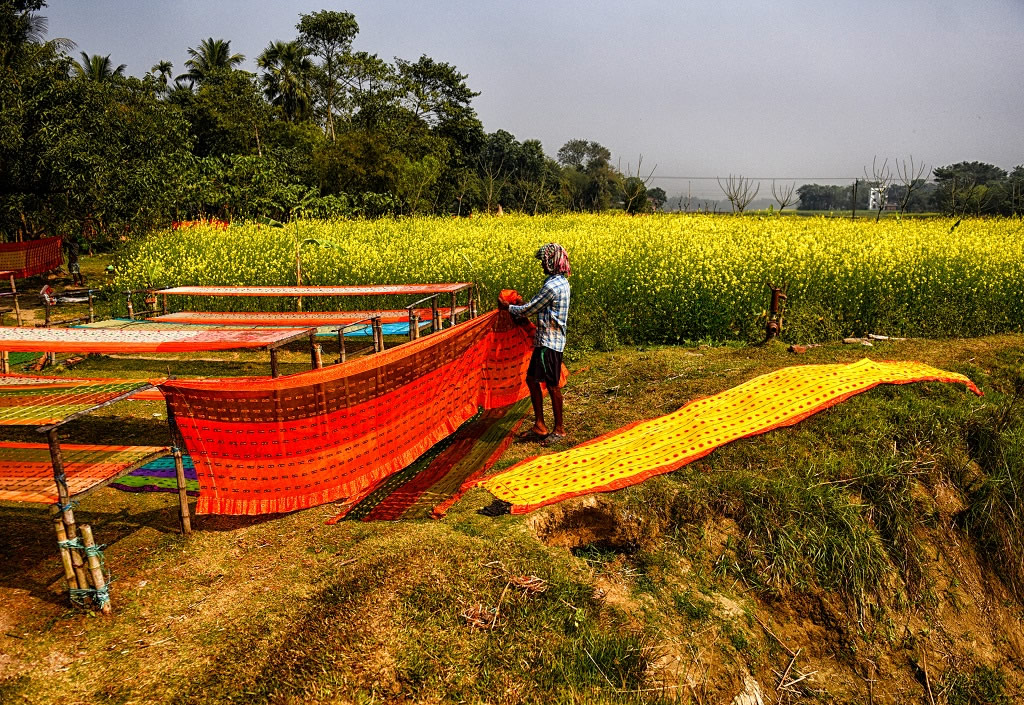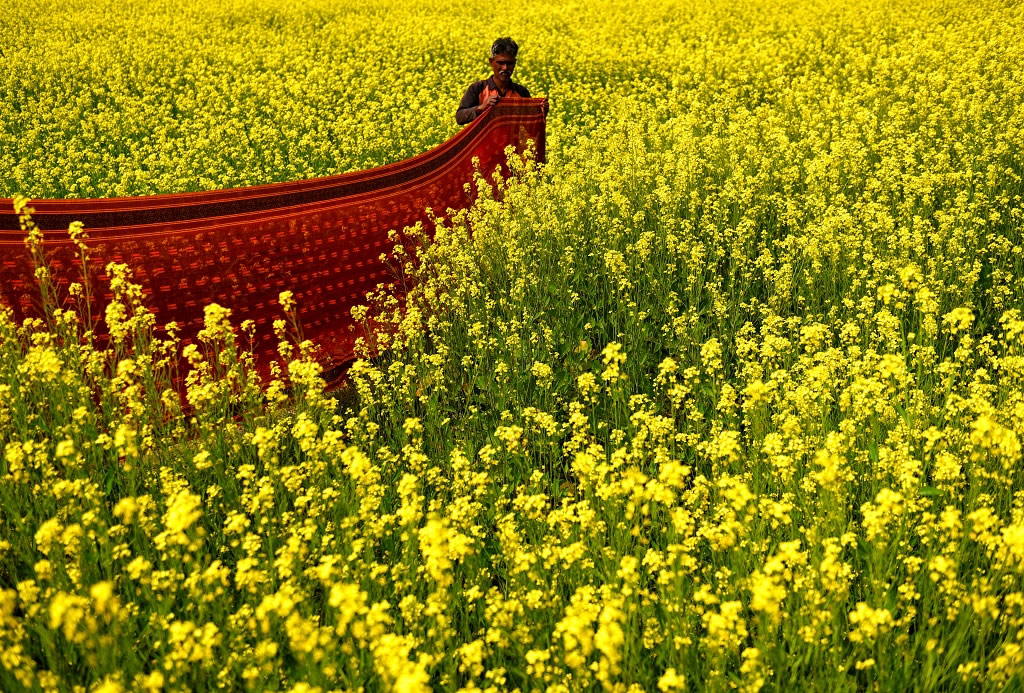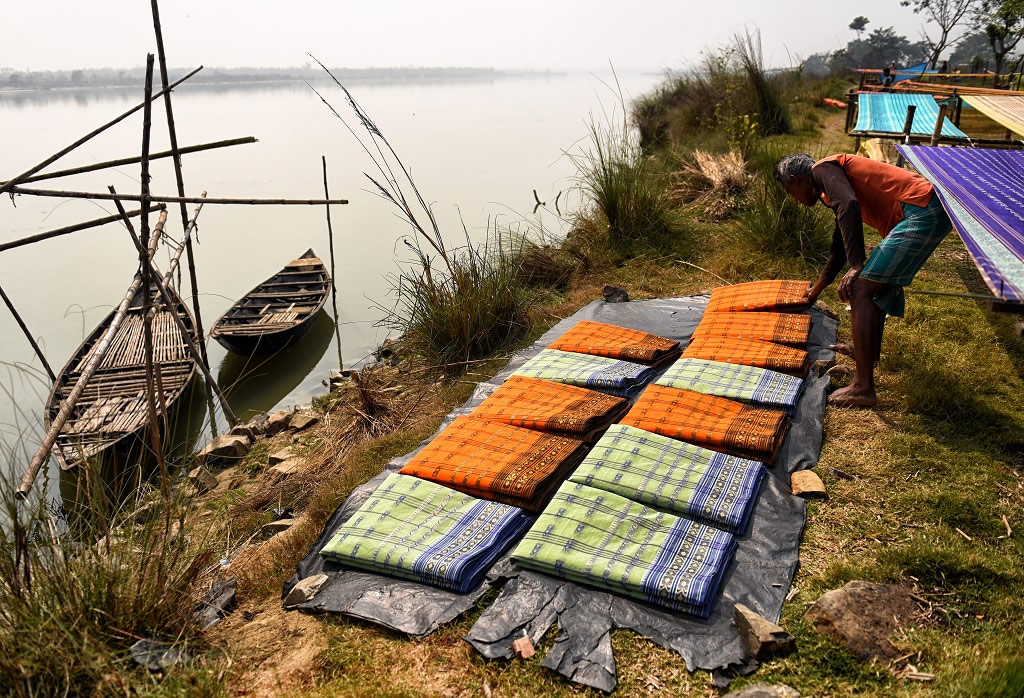 About Avishek Das
Avishek Das is an Indian born Photographer. Over the past 7 years, he has been actively associated with this field of photography. He is the Chairman of Creative Art Solution – A Registered Photography Club of India under Federation of Indian Photography & Liason Officer of Master of Light Photographic Association for Asia & India.
His photographs and writings have already been published on different Websites & Photo competition in national & International level (Italy, France, Argentina, Serbia, Romania, Wales, Greece, Canada, China, Bosnia, Malaysia, Bulgaria, Bosnia, Macedonia, Turkey, UK, Bangladesh, Slovakia, UAE, Indonesia), National Geographic Your Shot Edition (75 Times), 1X .com , Vogue, Dodho Magazine, Asian Photography, Better Photography, 121 Clicks, SHADES of GREY Magazine France, Creativeimagemagazine, inspiroindia, Unframe Italy and many more. He bagged more than 375+ Awards (National & International) including Bronze, Silver& Gold Medal from Royal Photographic Society, Photographic Society of America, International Association of Art Photographers, United Photographers International, Fédération Internationale de l'ArtPhotographiquefor his Photographic works.
His significant achievement like – Grand Winner of Ariano Film Festival – Italy (Digital Photo Category), ICICI Bank Privilege Moments Zonal Category Winner (India), Asian Photography Artistique Special Mention Award (India), Metropolis Asia Runner Up Award – Street Photo Category, Finalist in HIPA Award & Siena International Photo Award, Silver Medal Winner in Px3 Paris Global Photo Award, National Award Winner- Sony World Photography Award2017, Merit & Honor Award in Golden Orchid International Art Festival USA 2017 , ND Awards 2017 , 2nd Prize Chromatic International Color Award 2017 . He has also been Rated World No 1 Top Exhibitor by Photographic Society of America's Who's Who in Photography Book 2016 – Photo Journalism Section.
He has been Appointed as Jury Member from Russia, Bosnia, Serbia, India for different International Photography Competitions. For his Photographic Development & Achievement recently he has been Awarded with Distinction EFIAP (Excellence FIAP) from Fédération Internationale de l'ArtPhotographique (France) Recognized by UNESCO and Crown Level 2 by the Global Photographic Union, Greece, SSS/b by Sille Art Gallery, Turkey.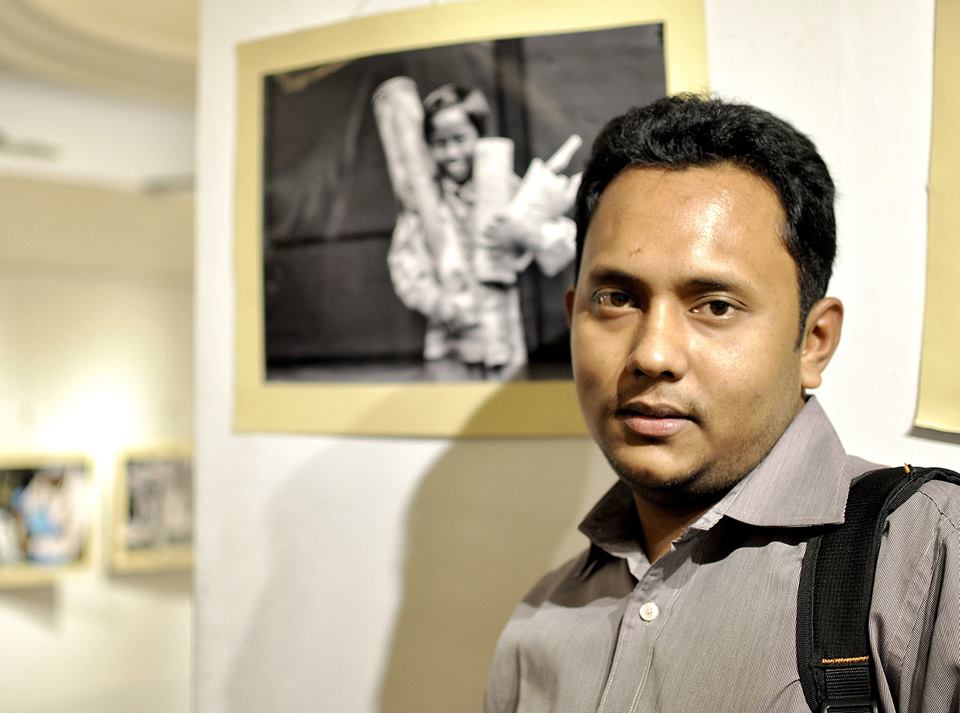 You can find Avishek Das on the Web:
Copyrights:
All the pictures in this post are copyrighted Avishek Das. Their reproduction, even in part, is forbidden without the explicit approval of the rightful owners.