While speaking of Holi, the first names that cross our minds are Mathura, Vrindavan, or Barsana. And why not? These destinations have been giving away photo opportunities to thousands of photographers across the globe since the end of the previous century. But, when it comes to Kolkata- the City of Joy likes to take things into its own hands. Like many other Indian Festivals, Kolkata celebrates Holi differently altogether.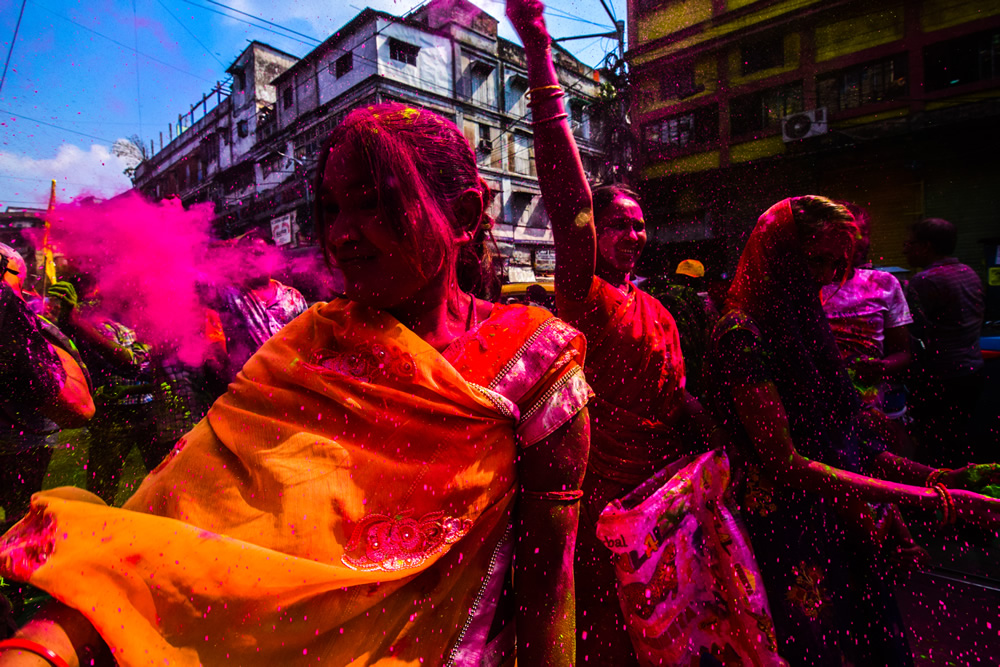 Let us know if you find a vintage Rolls Royce crossing the stretch of the most iconic landmark anywhere else in India, leading a Holi procession that keeps growing in size, colors, and energy. Where else would you find shopkeepers rushing out from a shop to pick up a Dhol and groove to the music? Where else will you find a bus conductor stuck in a jam moving his head through the Mini-Bus window and dancing to the tunes of traditional music? As we said- Kolkata sure knows how to keep its festivities quirky.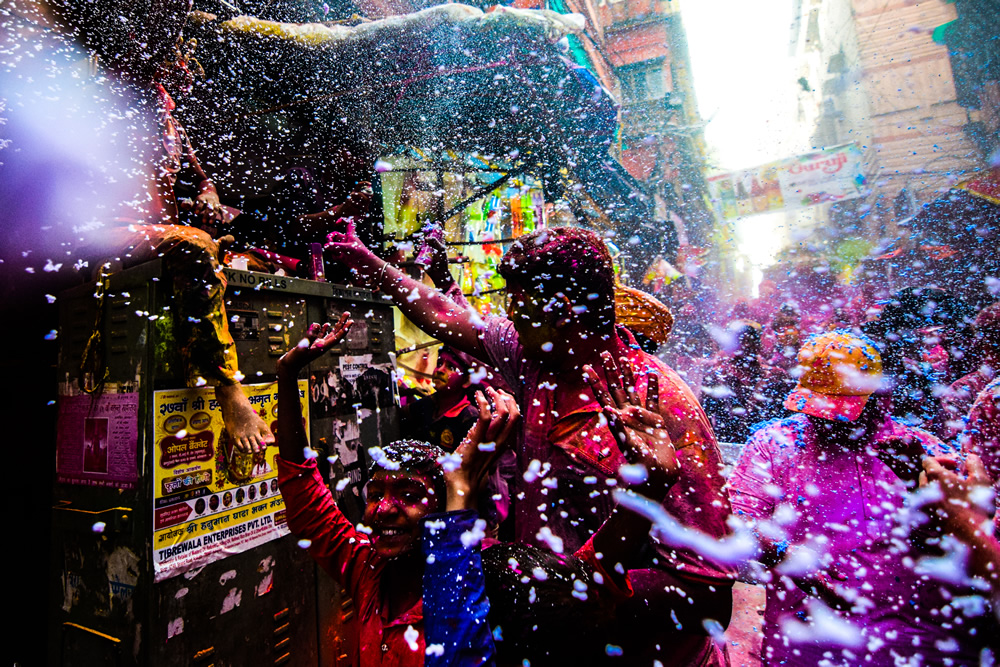 Each year, a couple of days before the actual Holi, this madness unfolds on the streets of Calcutta. The Calcuttans show why they are different from the rest of India. A vintage Rolls Royce begins the grand procession from a temple in Howrah and it crosses the entire stretch of Howrah Bridge, thus entering the streets of Calcutta through the narrow lanes of Burrabazar. You must be shocked to know that this is the only time of the year that the iconic Howrah Bridge comes to a standstill (at least half of it).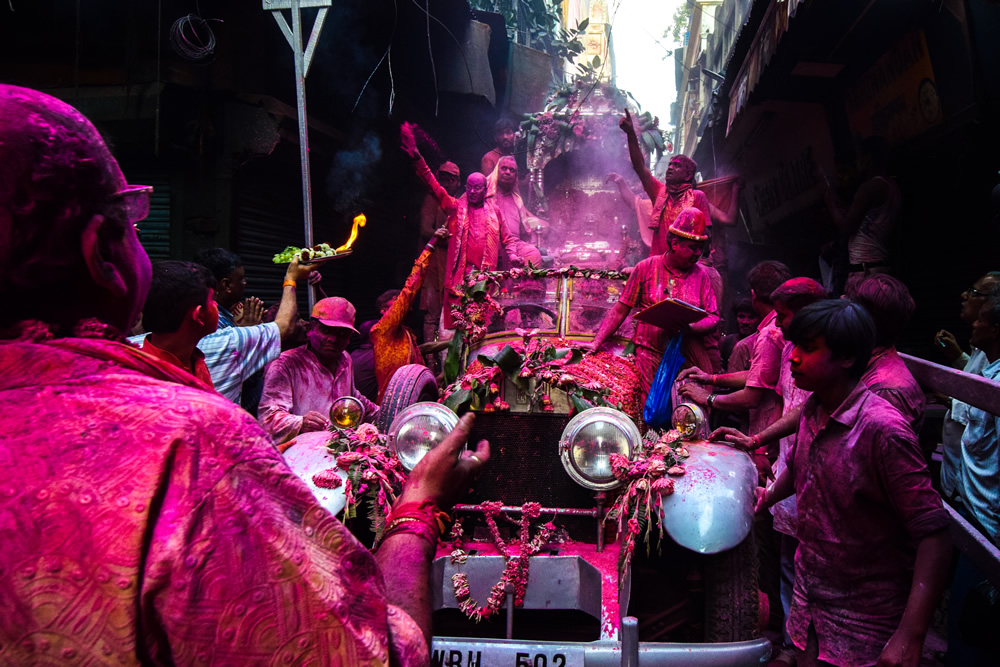 The procession starts with some 100 people but heads keep multiplying at every turn. It's estimated that the entire procession gets a footfall of 2500+ people and it covers a distance of over 10 Km. If you are someone who likes to go beyond the norms and does not want to repeat the same places as others- Calcutta is something you shouldn't absolutely miss this Holi.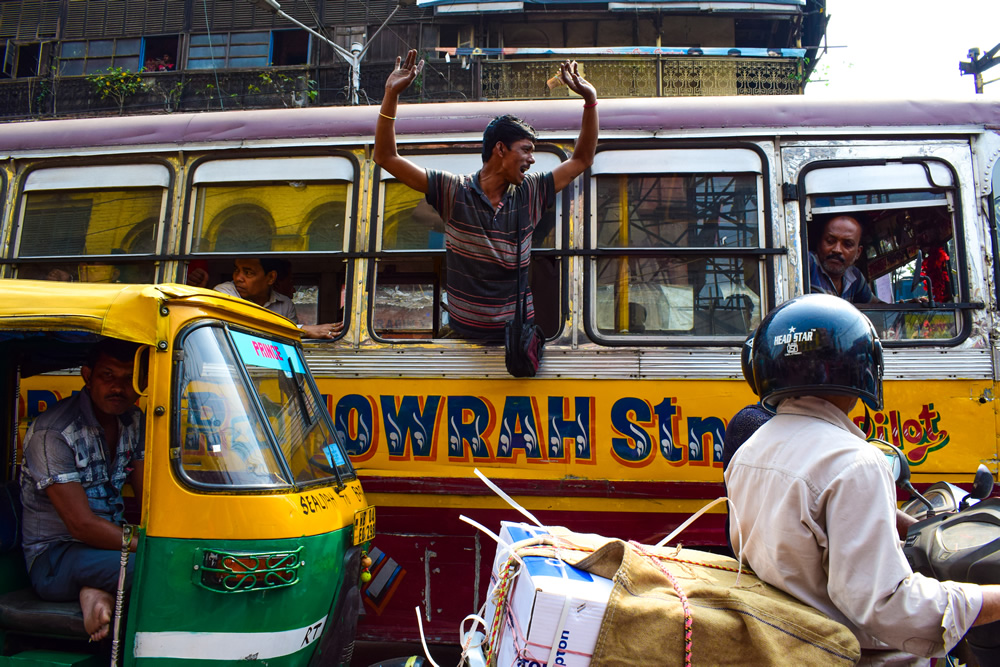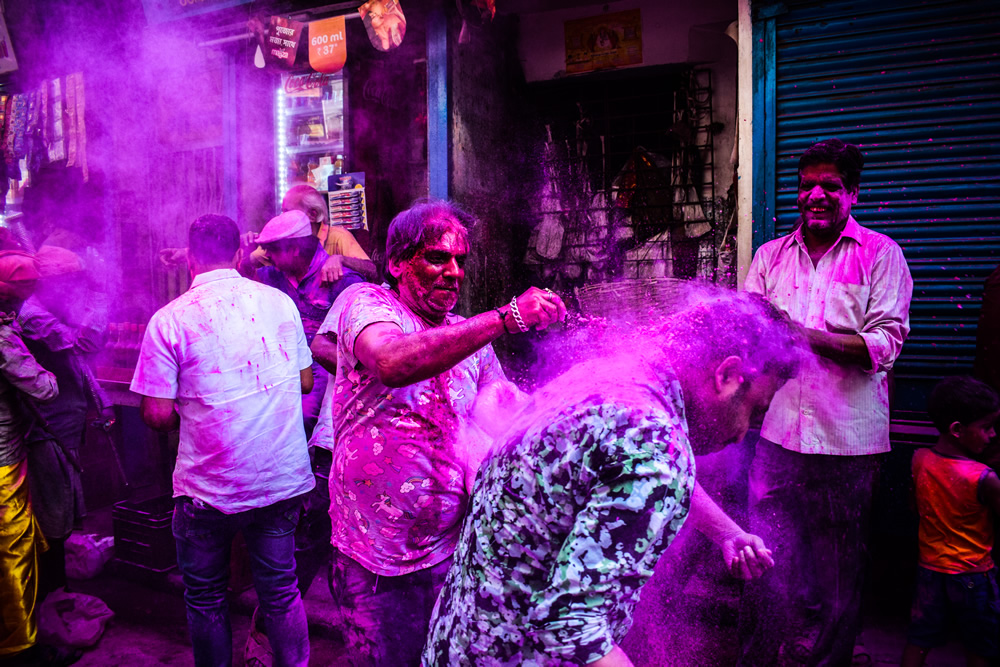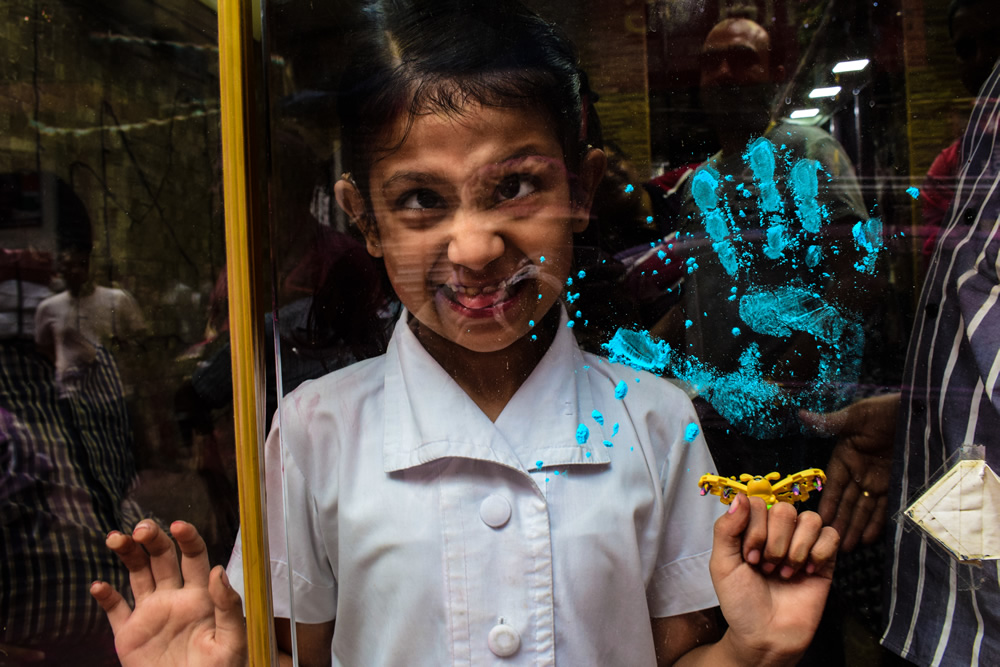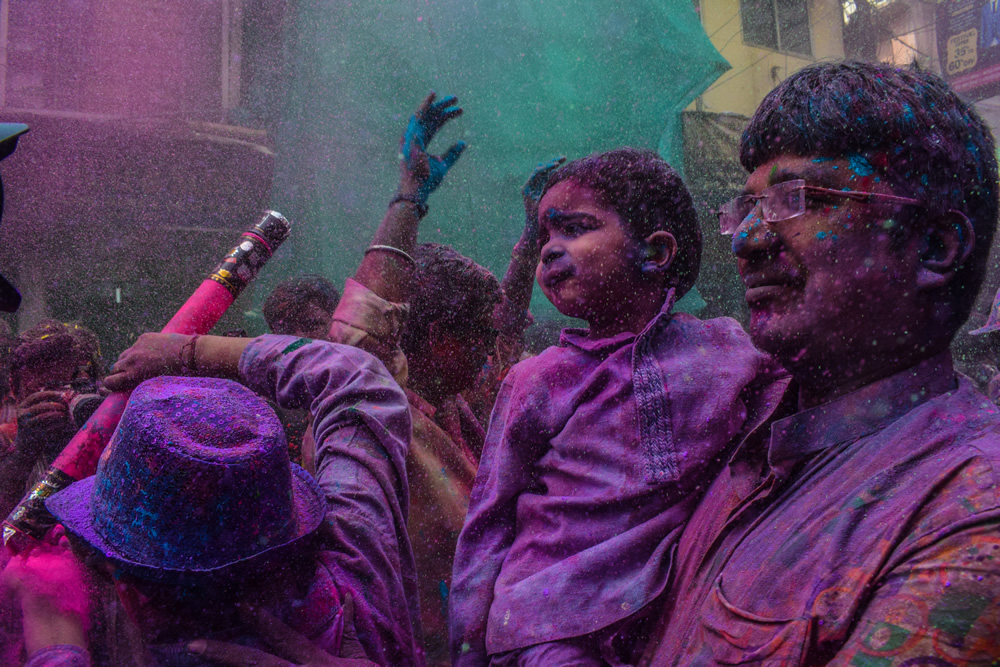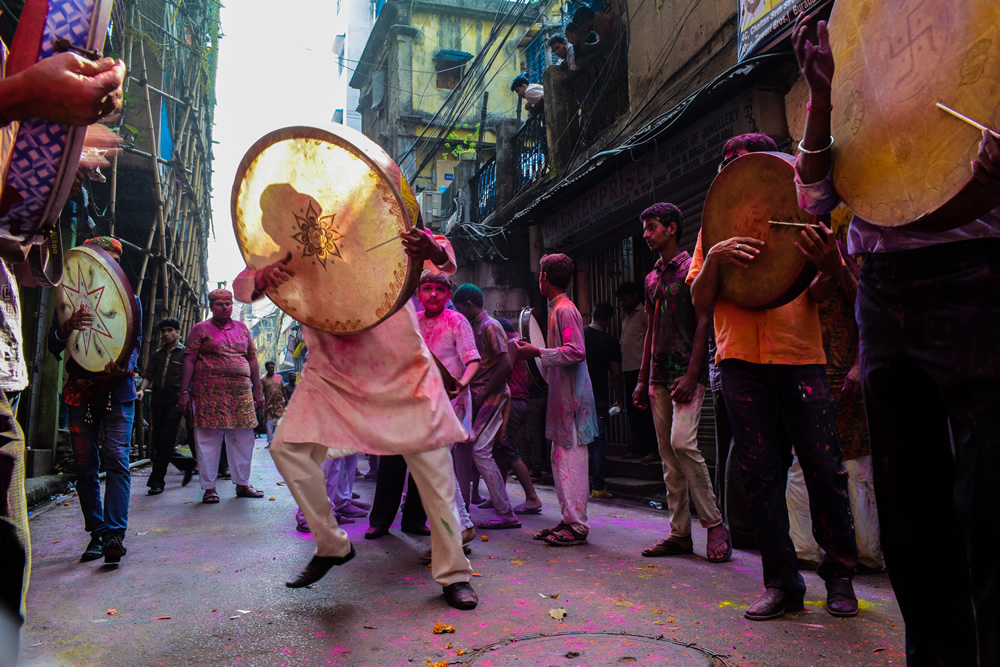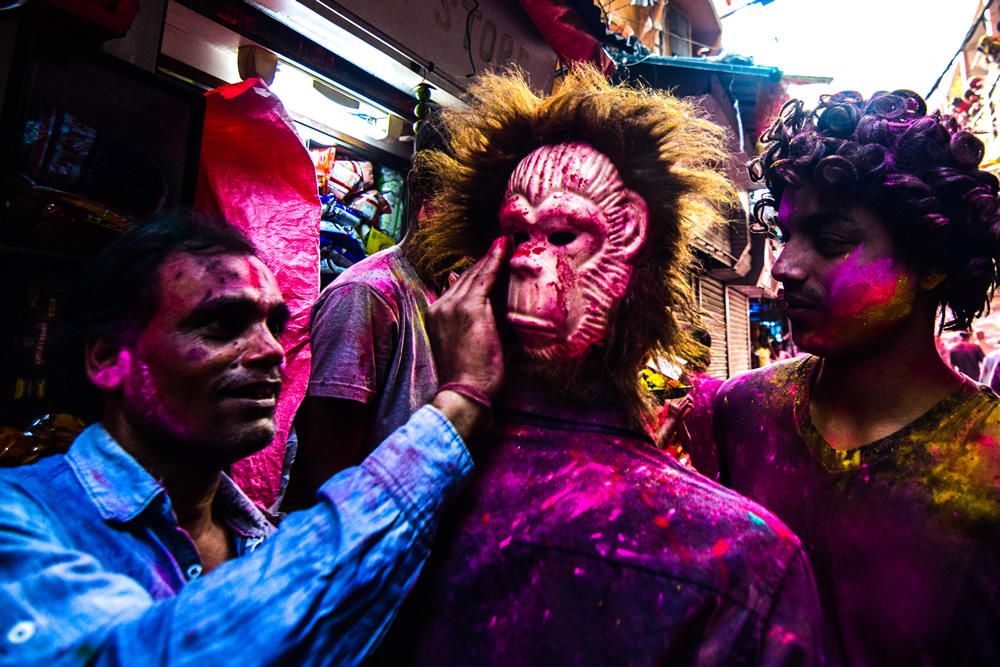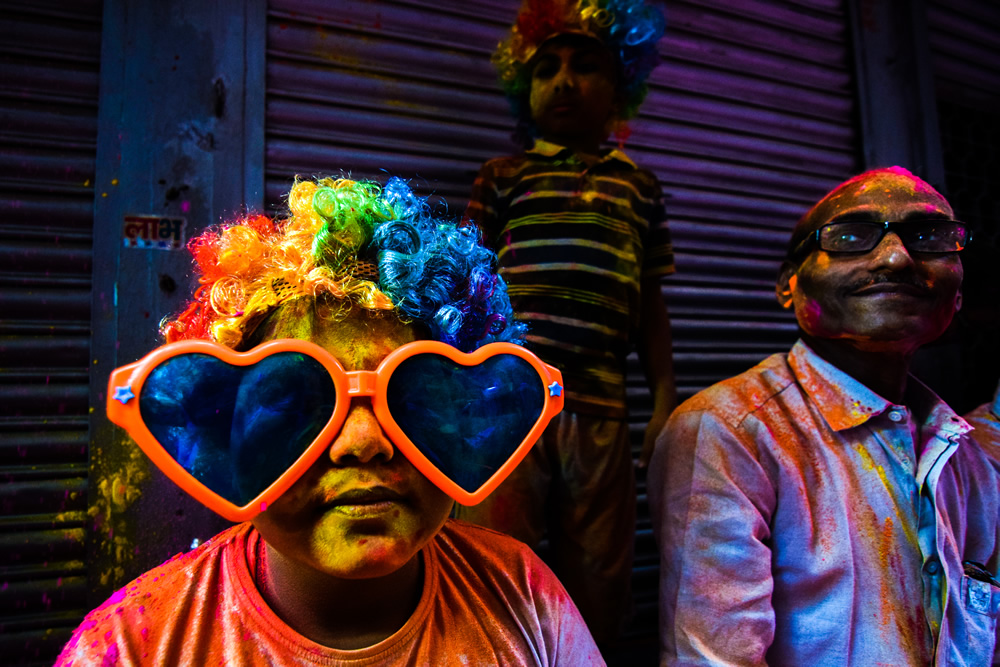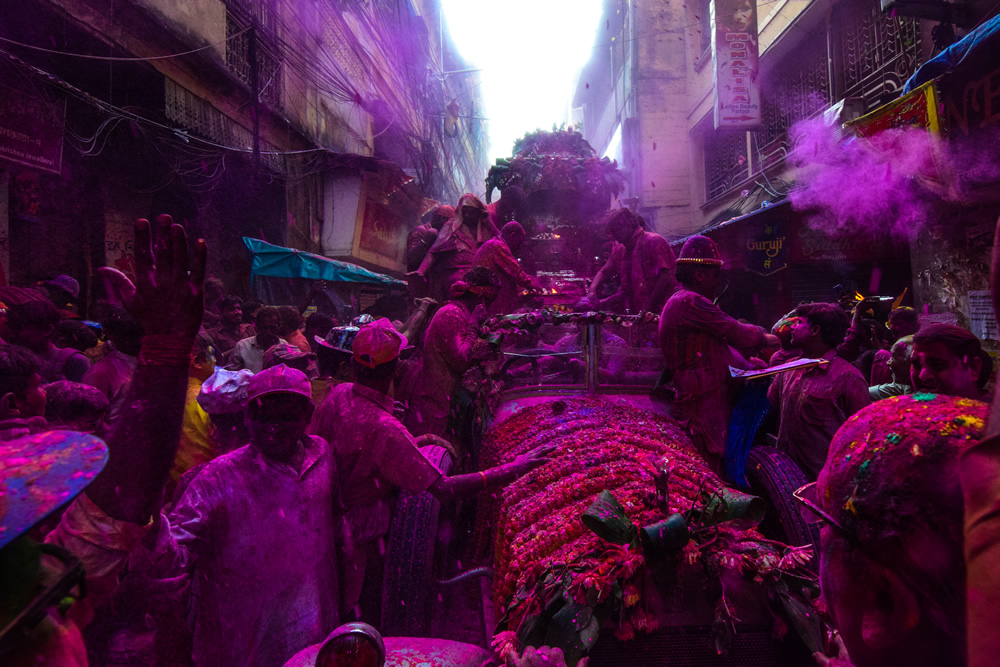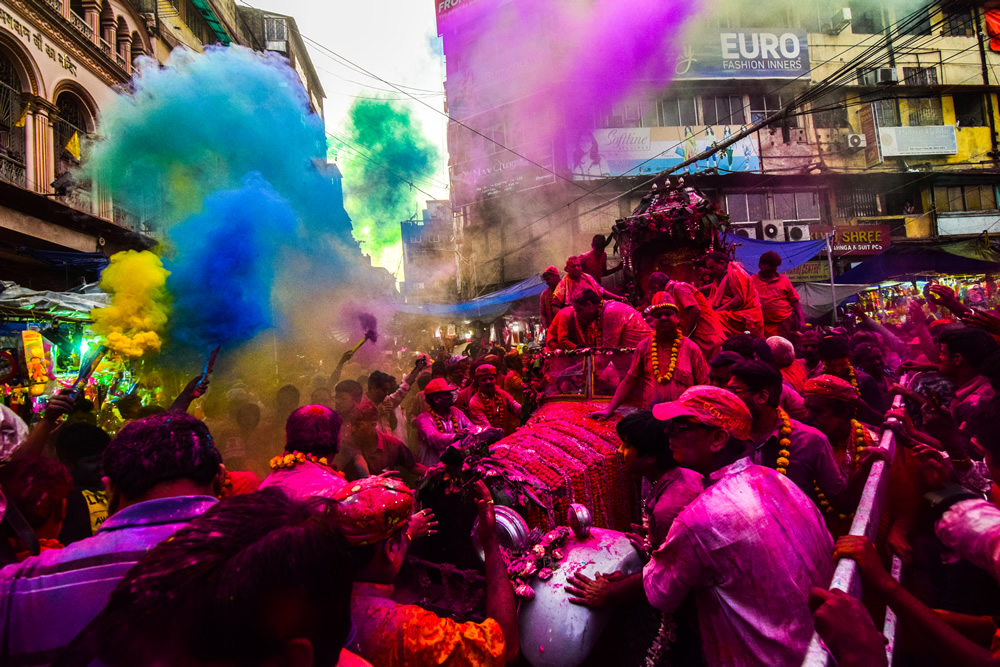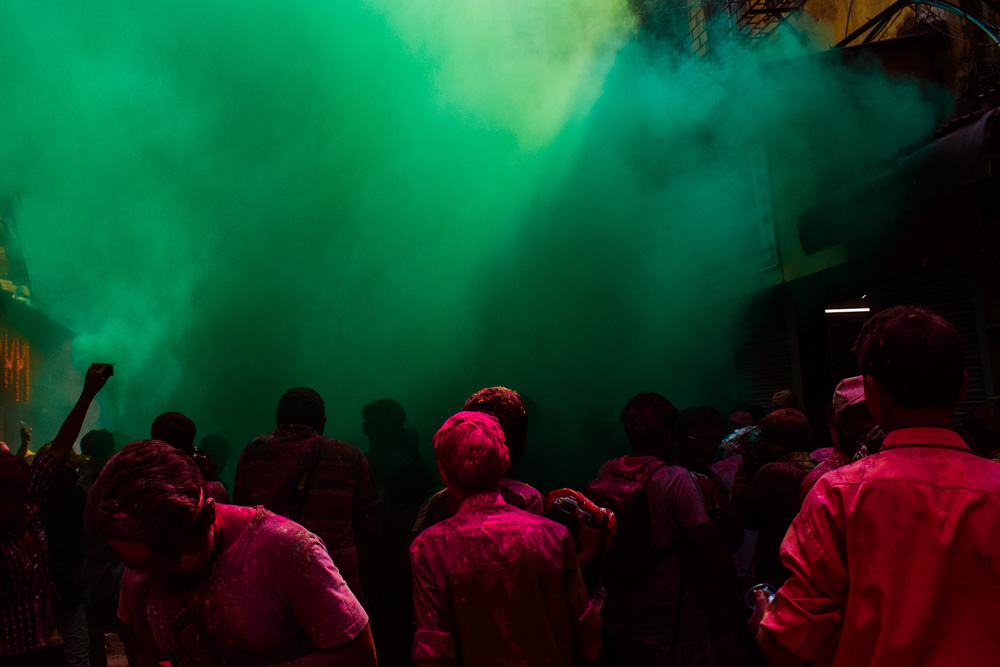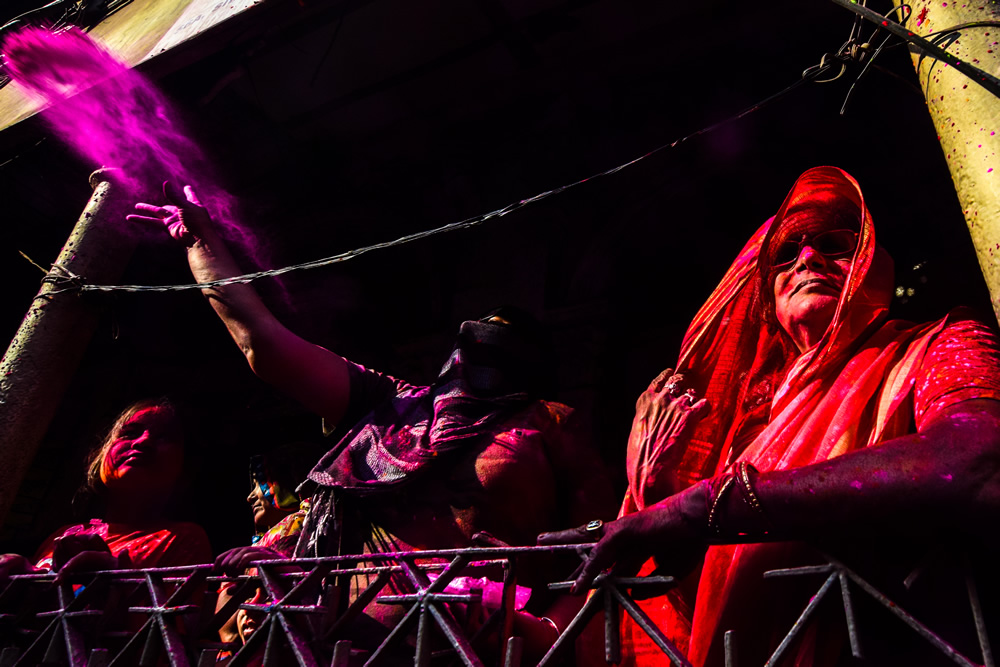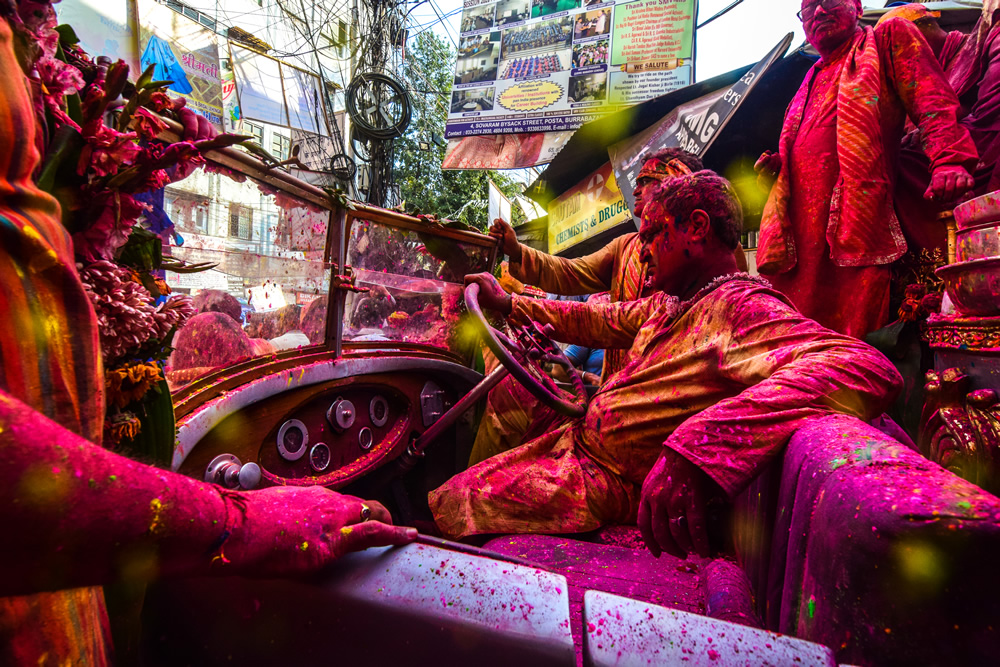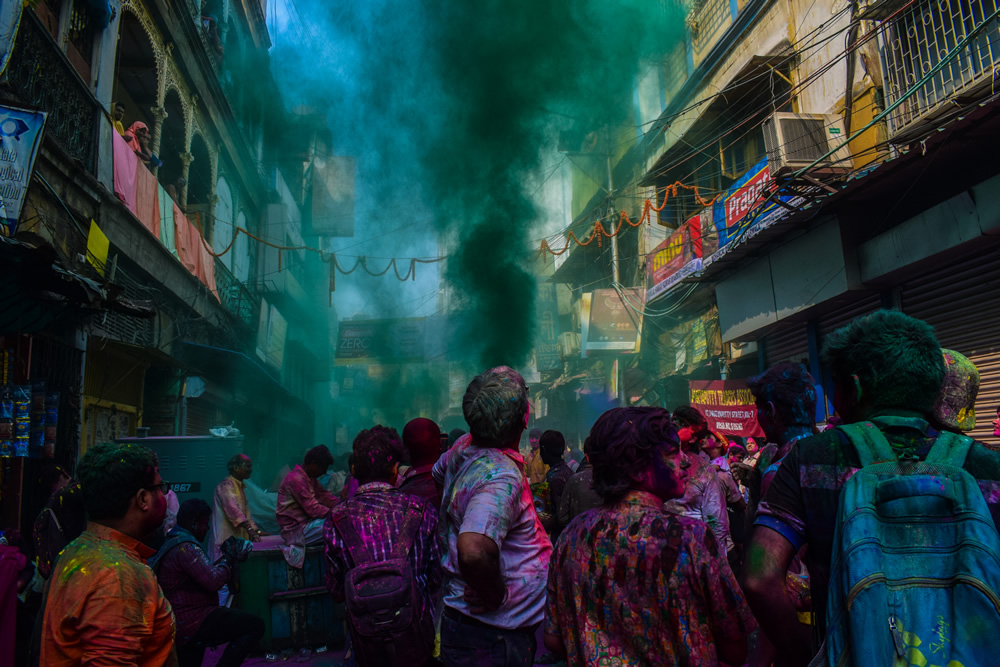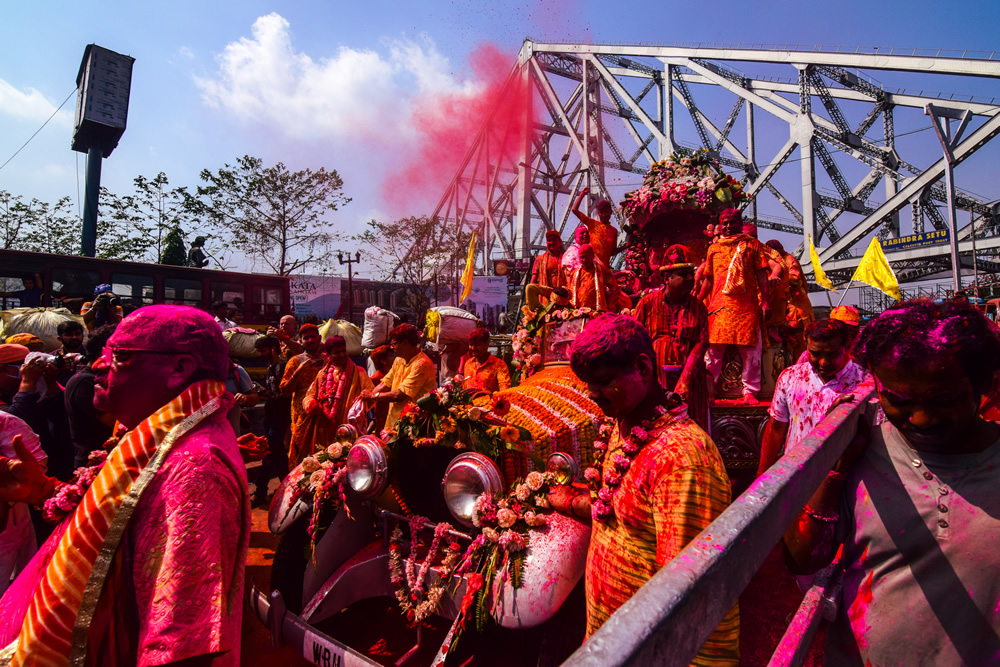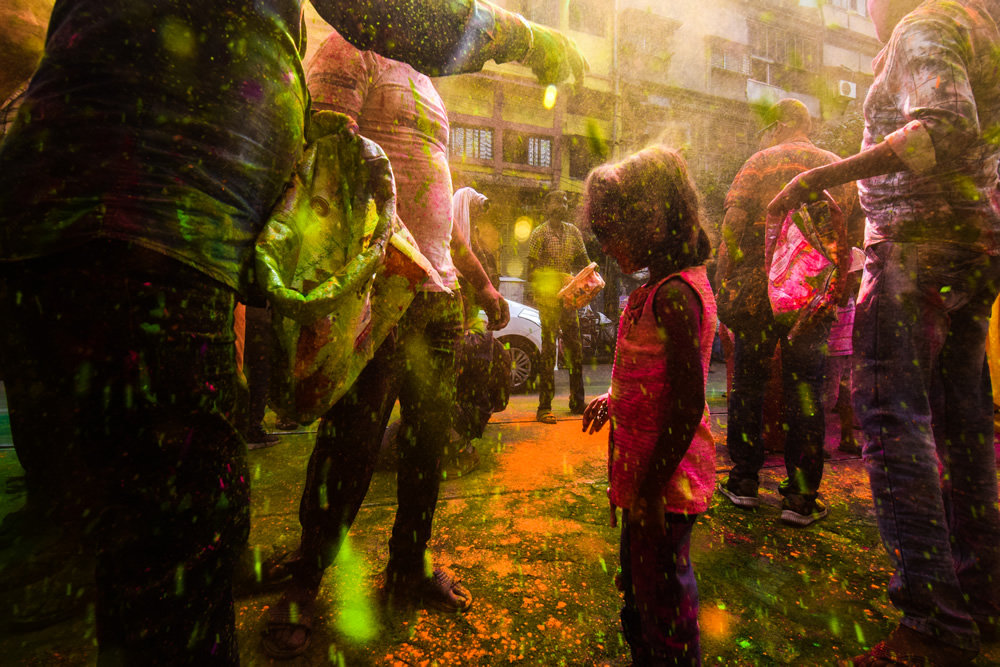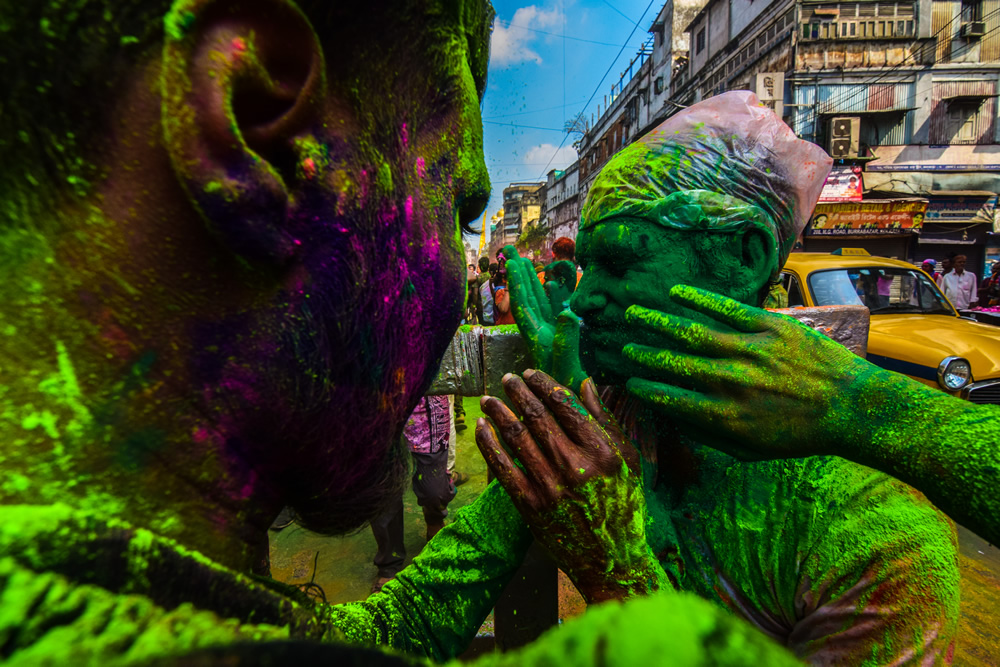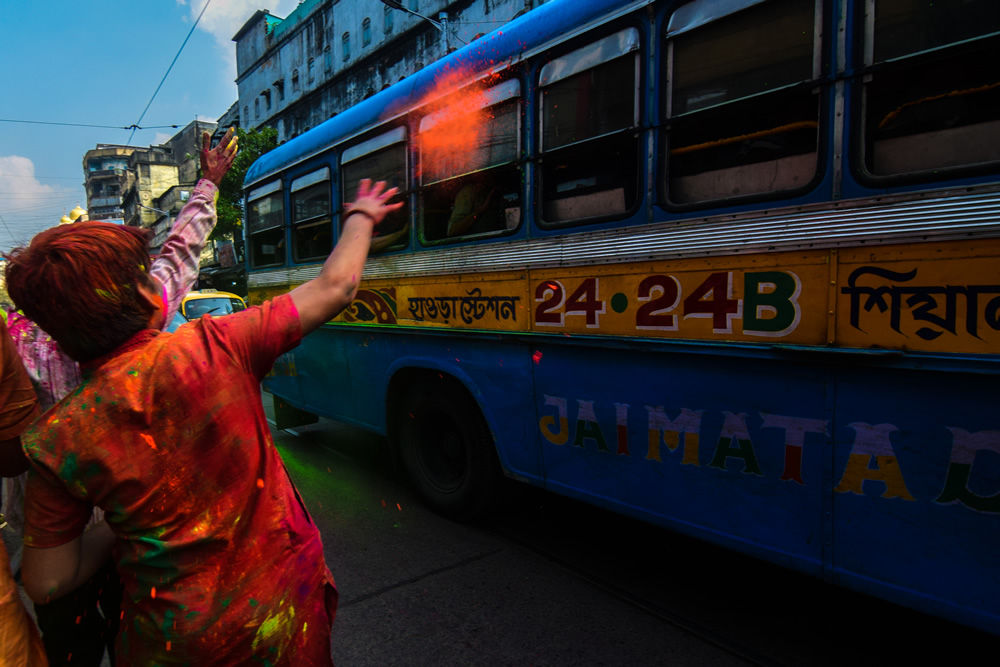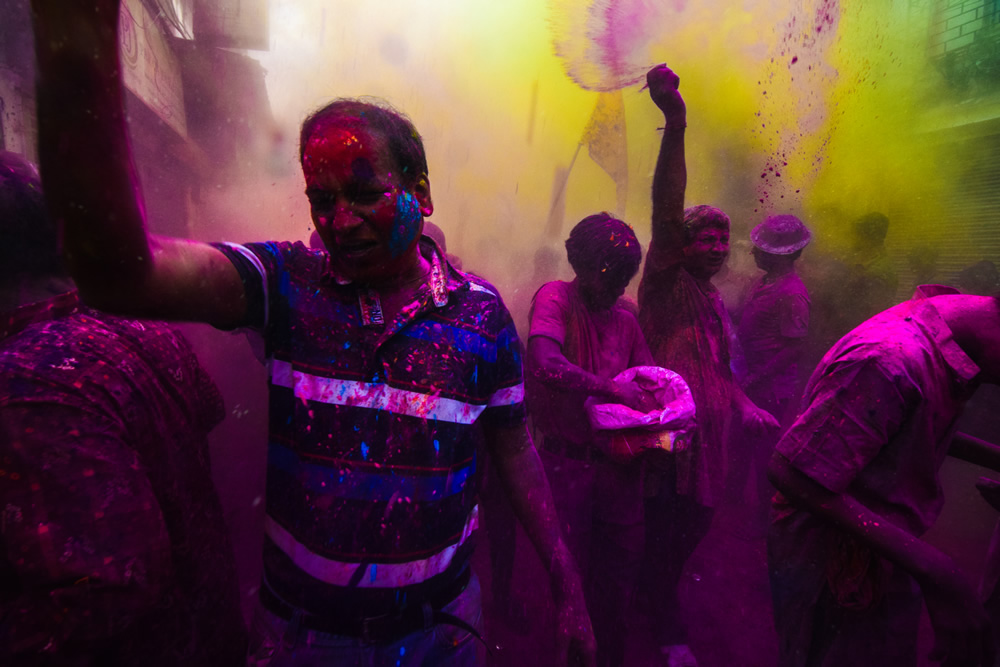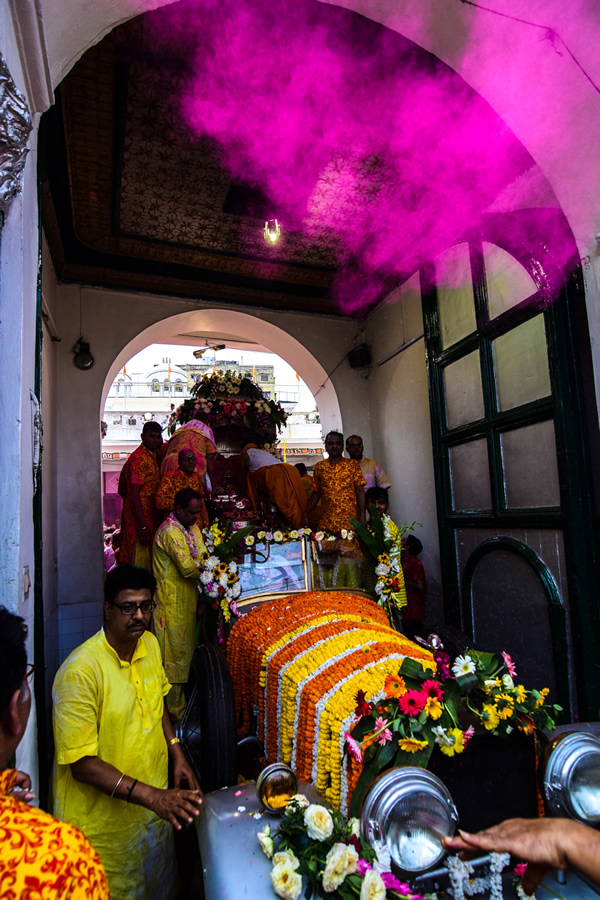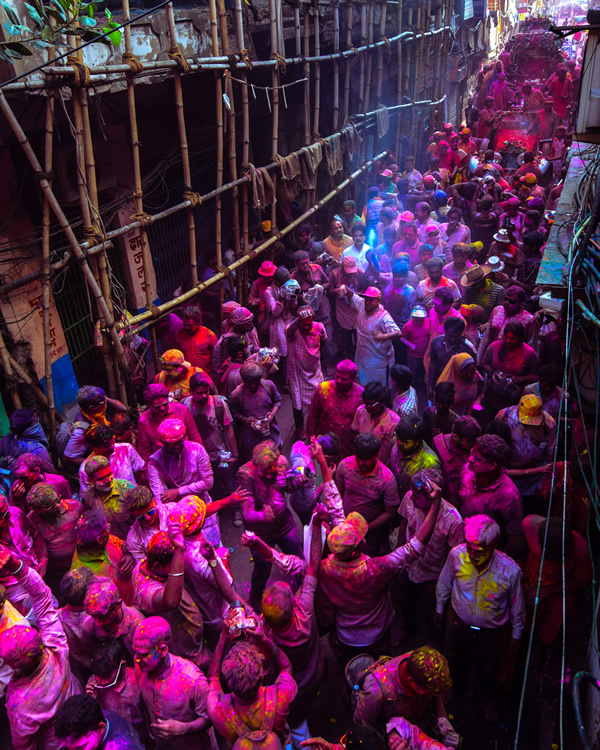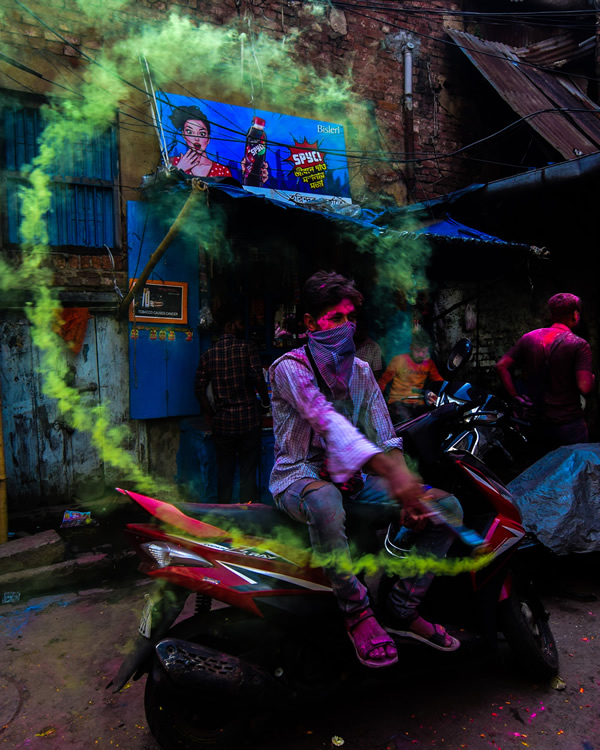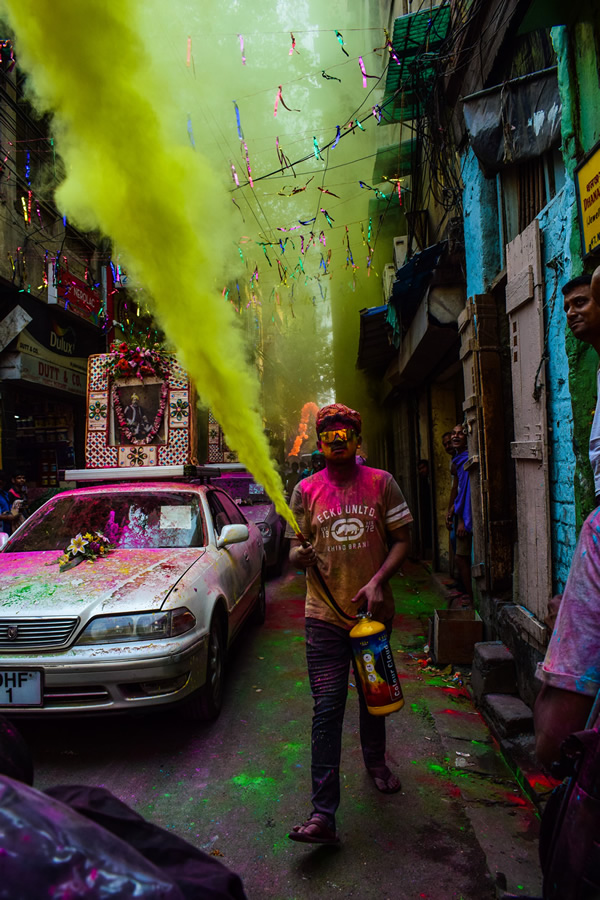 About Shubhayu Dasgupta
Shubhayu Dasgupta is a passionate Street and Travel Photographer based out of Calcutta. Besides being an enthusiastic B.Tech undergrad, he has been a keen shooter on the streets and a sincere foodie, and a traveler. He is the co-founder of Calcutta Instagrammers- The largest Instagram Community of Eastern India.
His works have been published in Metro, ABP, Times of India, Street Photography International, NAT GEO and have been exhibited at various cities and galleries across the country- One of them being the iconic KALA GHODA ARTS FESTIVAL in Mumbai and IIT Guwahati. He was a finalist in the UTKARSHA BANGLA photo-contest and was awarded by the GOVT of WB. He has worked with some of the most reputed brands like UBER, Google, Asus, Harman, Berger, Ambuja Neotia, Canon, OYO, ITC, Colgate, Johny Walker e.t.c and has participated in several national and international campaigns.
He has been a speaker on several radio shows and workshops in institutes of national importance like NRS Medical College, IISER Kolkata, Heritage Institute of Technology, and many more.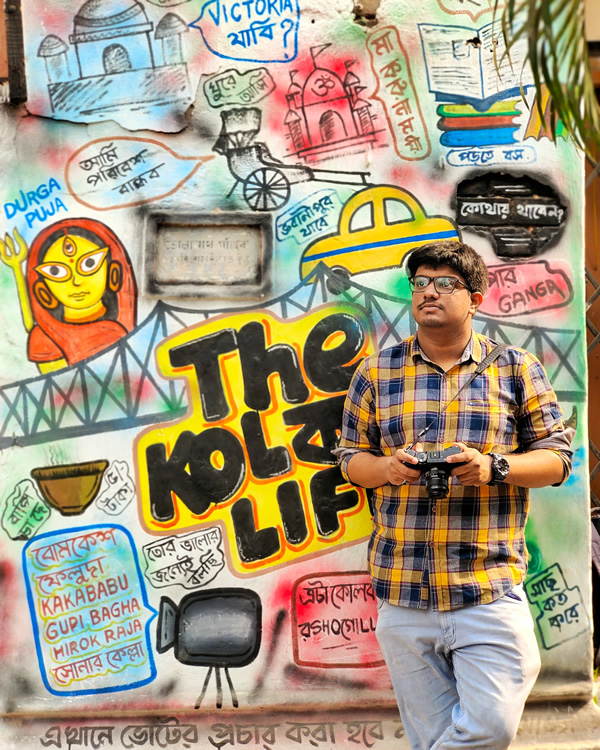 You can find Shubhayu Dasgupta on the Web:
Copyrights:
All the pictures in this post are copyrighted Shubhayu Dasgupta. Their reproduction, even in part, is forbidden without the explicit approval of the rightful owners.