Last year I visited Goa with my friend Tanvi Sharma, the very first thing my friends questioned was that what am I going to do in Goa because neither I drink, neither I go to the clubs. That very instant I realized how their level of perspective is based on false judgement.
Through my Infrared series I am going to share that how a photographer sees cities. It really doesn't matter to a photographer what others do in the same area as they find their own taste and shots in any place. Mostly people believe its a party place but as a photographer my perspective is totally different which made Goa even more beautiful and intriguing for me. The problem is that before even visiting Goa we make a pre judged identity of what others think it is which limits our creativity to explore the other side of this magnificent place.
On this trip I not only clicked but also enjoyed and had fun in the most well known clubs of Goa without consuming alcohol.
For me finding a new frame is more crucial than anything else. I see every location first as a frame and then when I finally fulfill my hunger for different shots, I relish.
I believe It's hard to find people with similar interests. I haven't really found anyone as mad and addictively passionate towards photography as I am. I prefer to travel alone at times so that I can enjoy my own company and interests without any interruptions.
I explored the south part of Goa. The best thing was that I traveled off season so the places were not crowded. I was lost in my own thoughts and observations while sitting in the shacks, sipping coke or juice and watching the beautiful sunset was truly enchanting which leads to a world of imagination and ideas to shoot.
Always keep in mind that there are no excuses for a photographer. Take it as a challenge and the location itself will decide the level of photography. Every region is magnificent be it a slum, street, haunted house, a beach, a desert or the hills.
Experience the magic yourself and make your photos fascinating.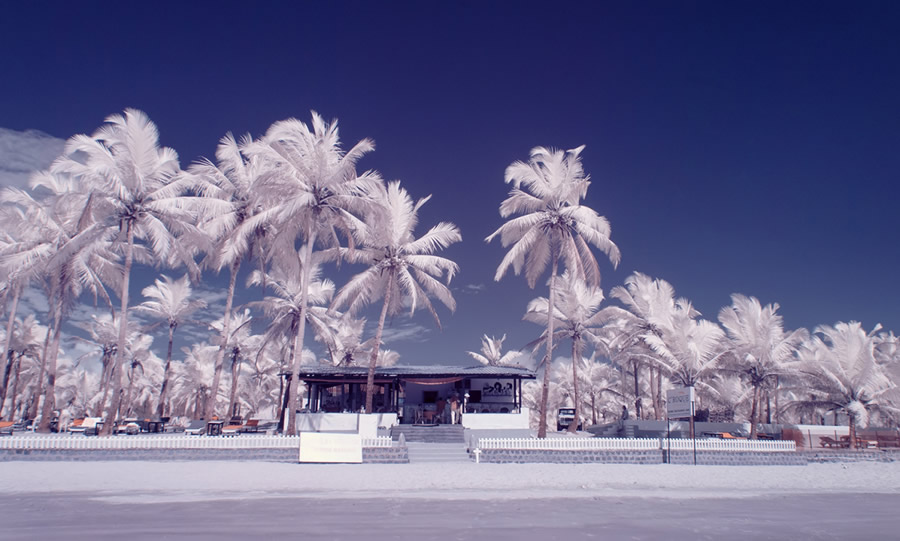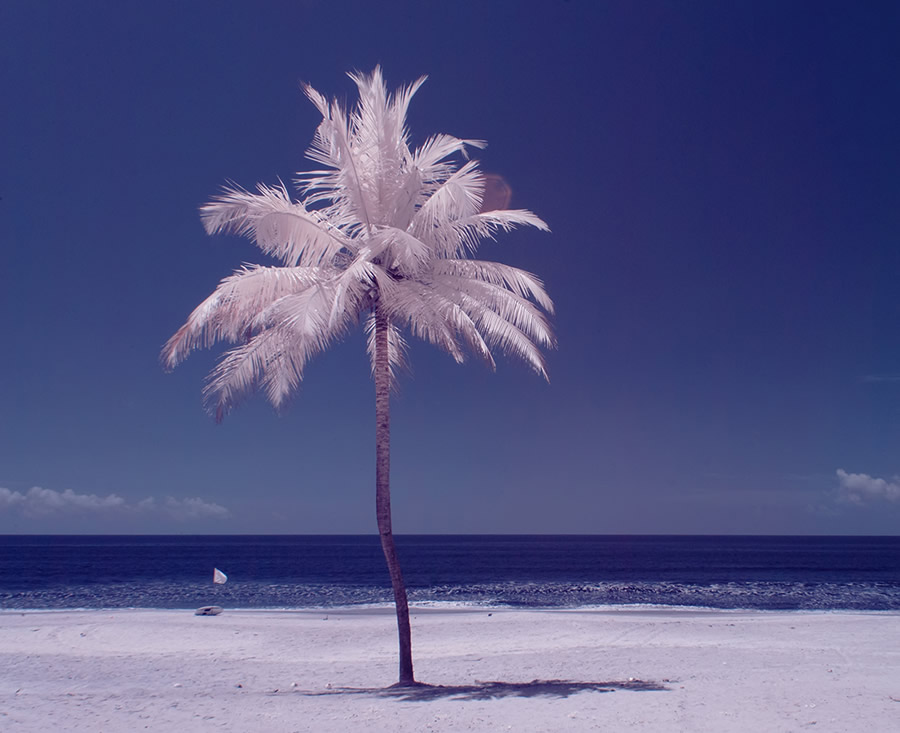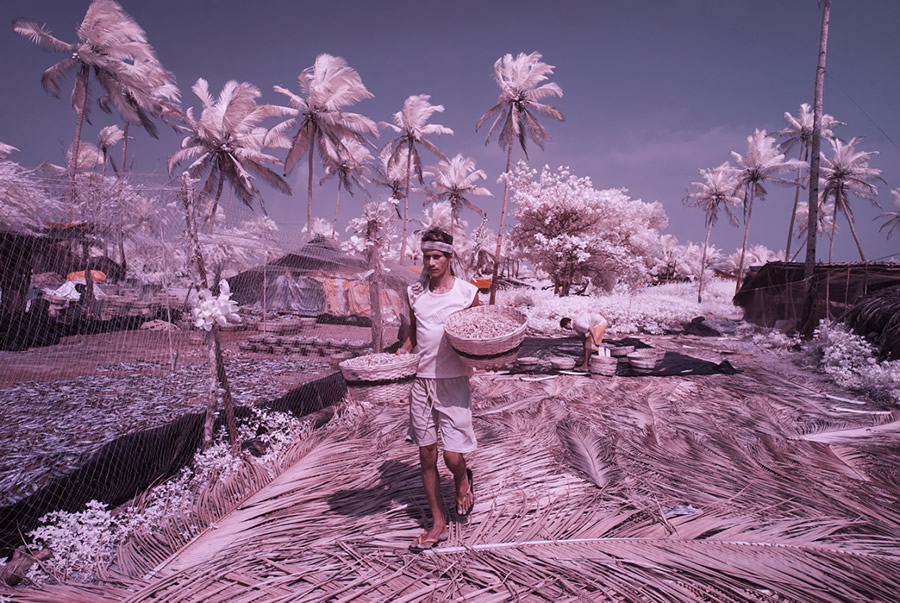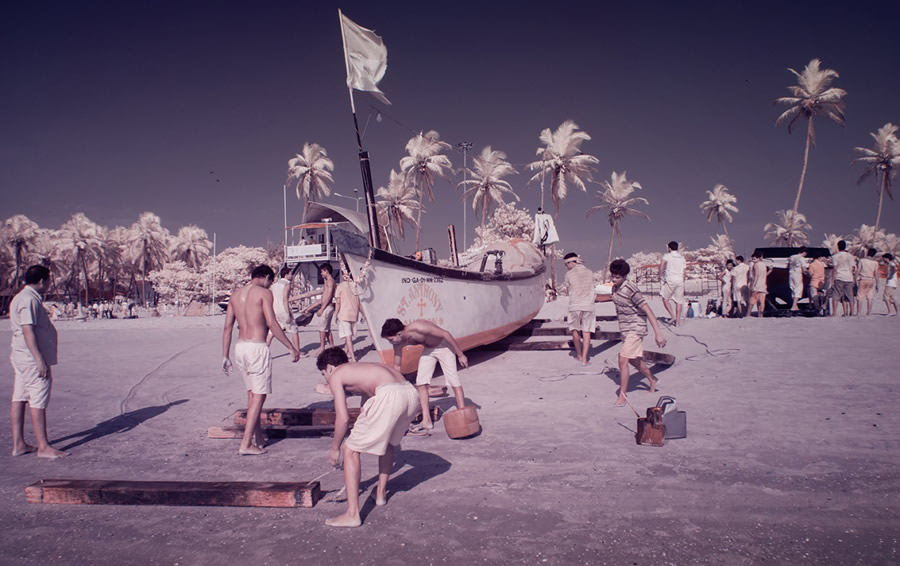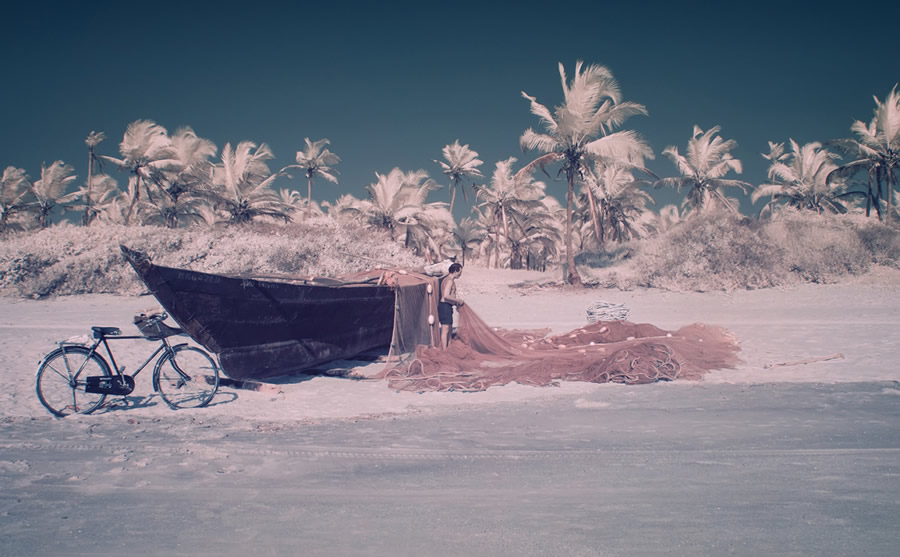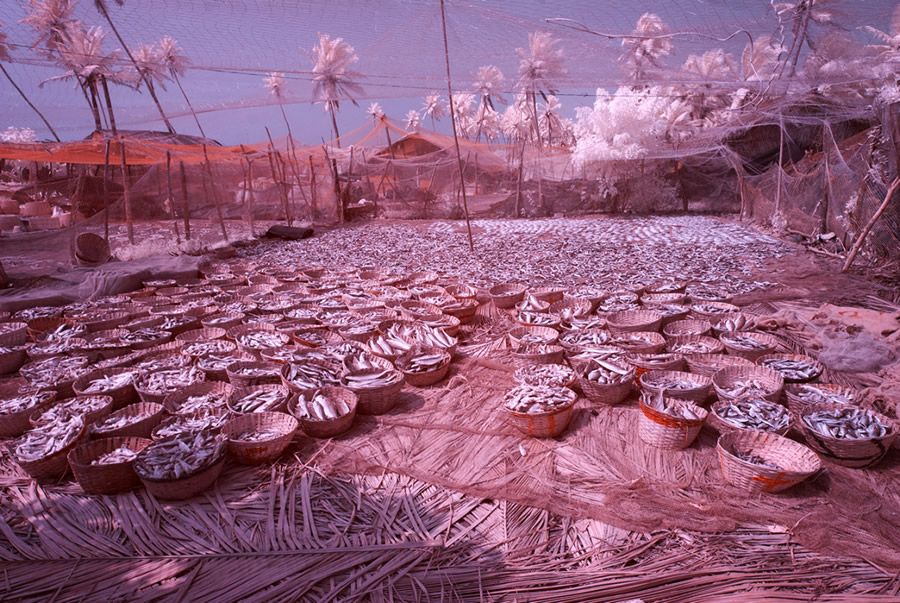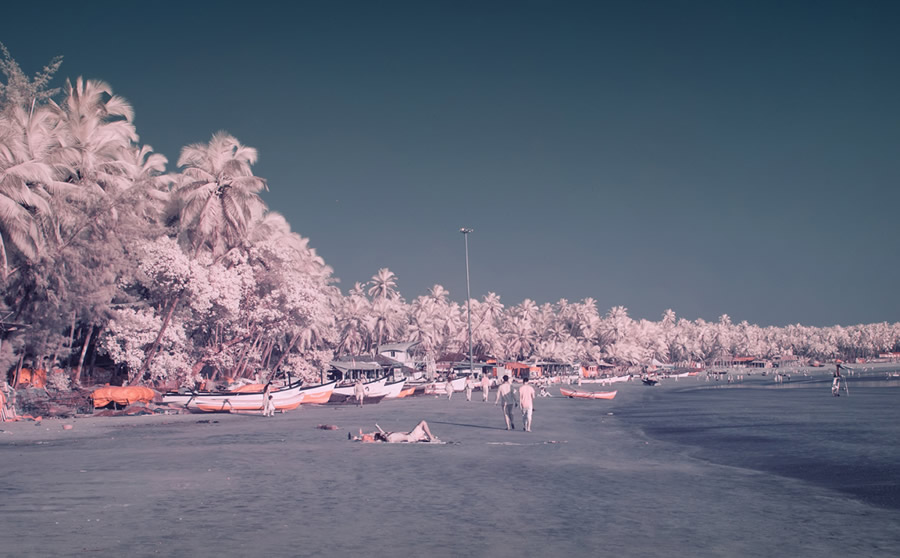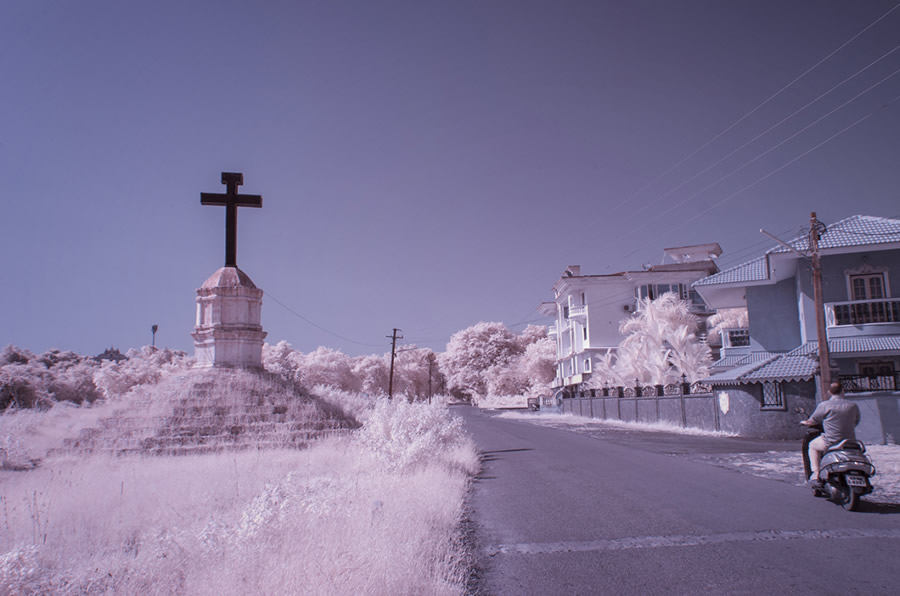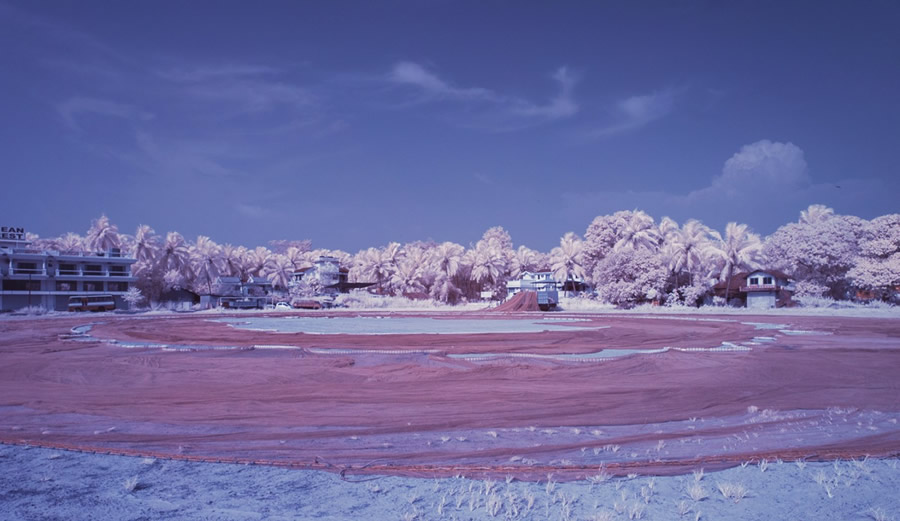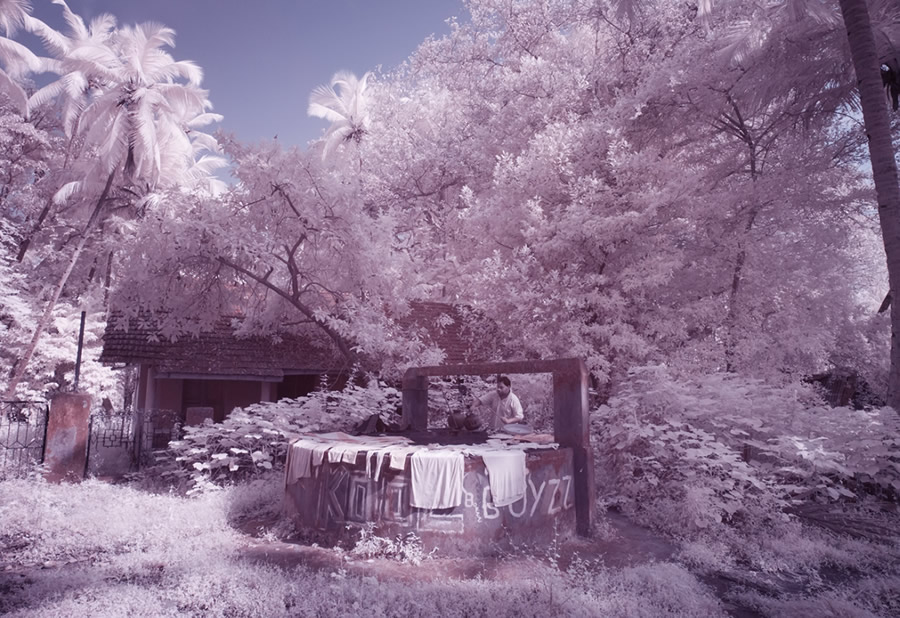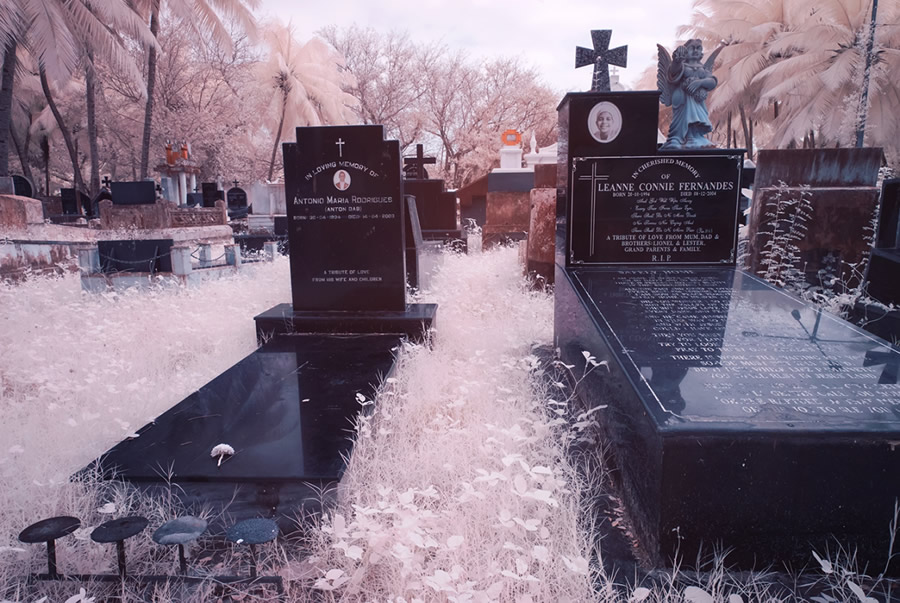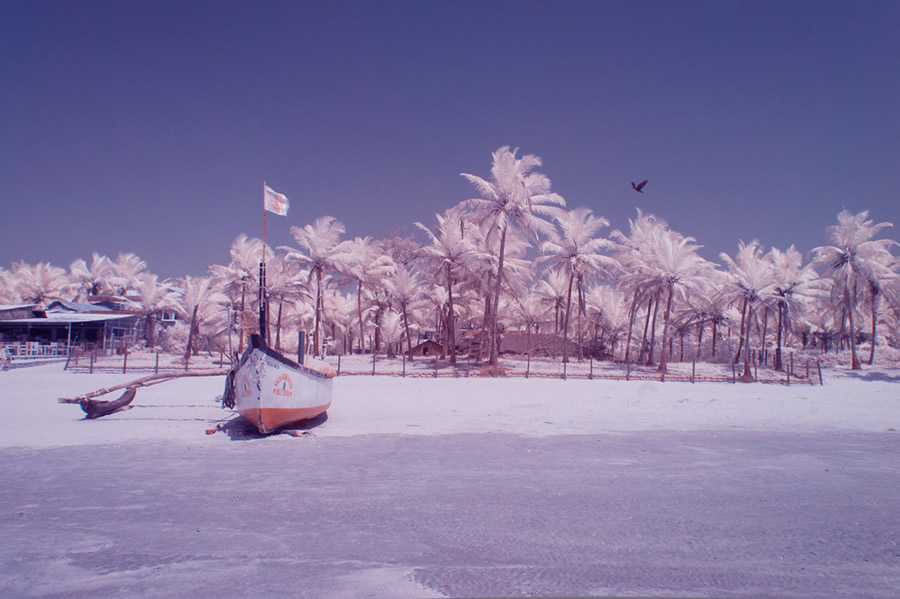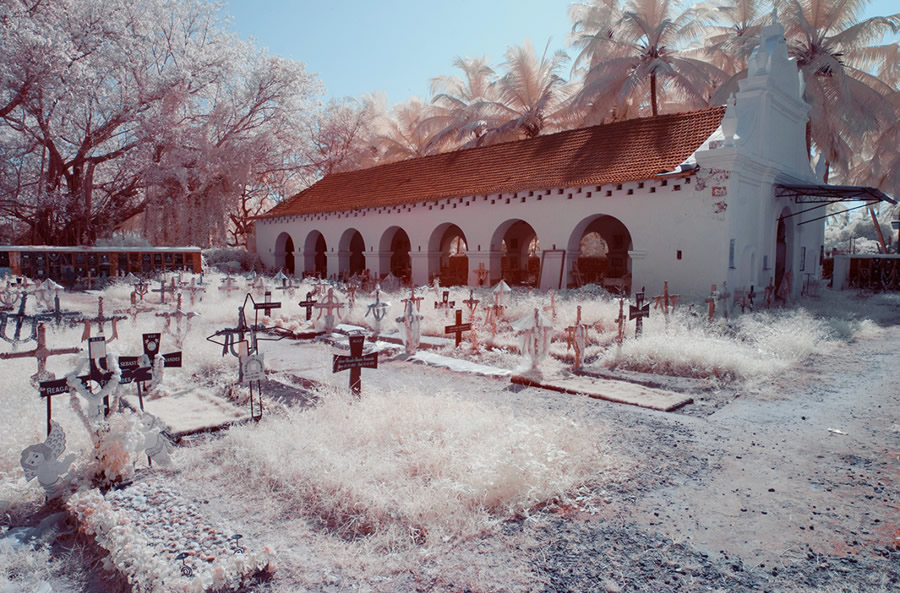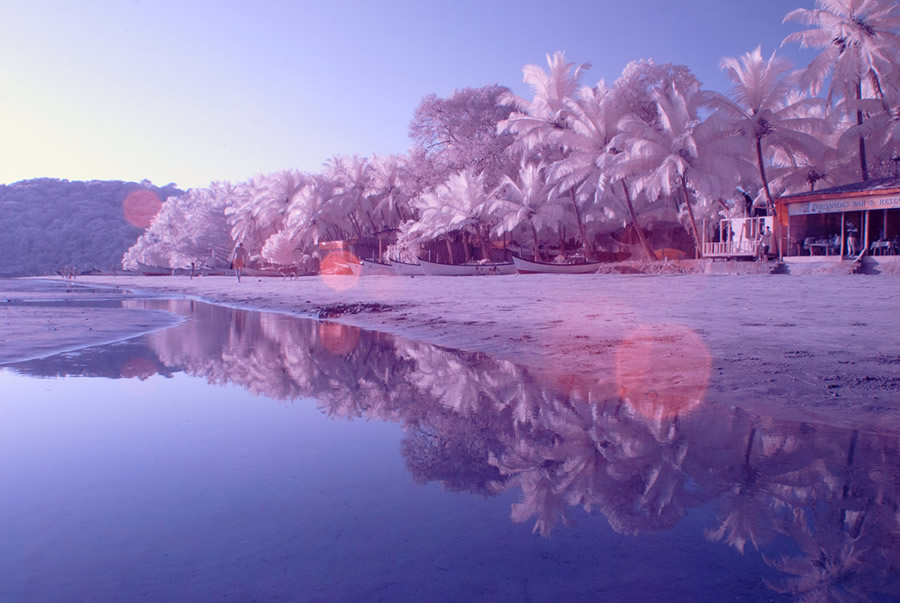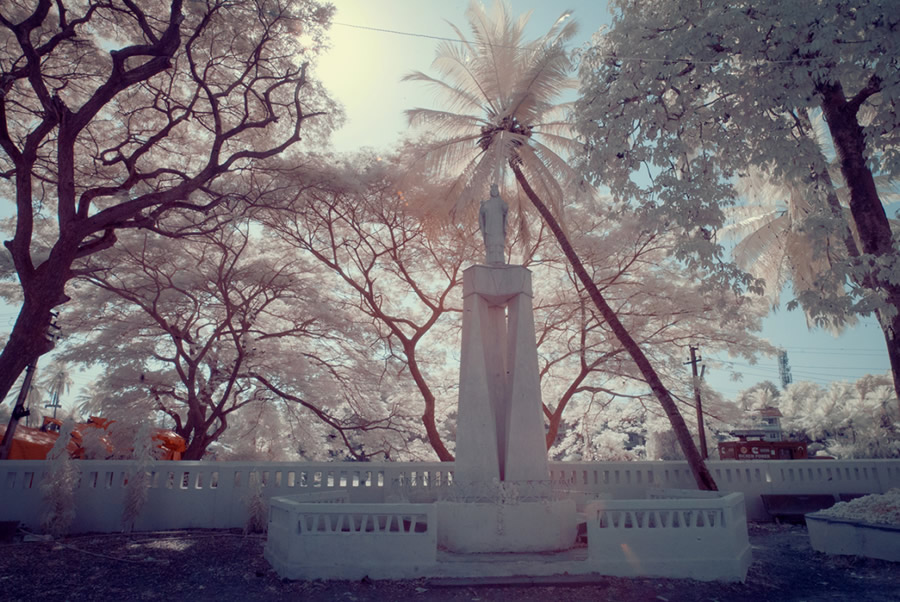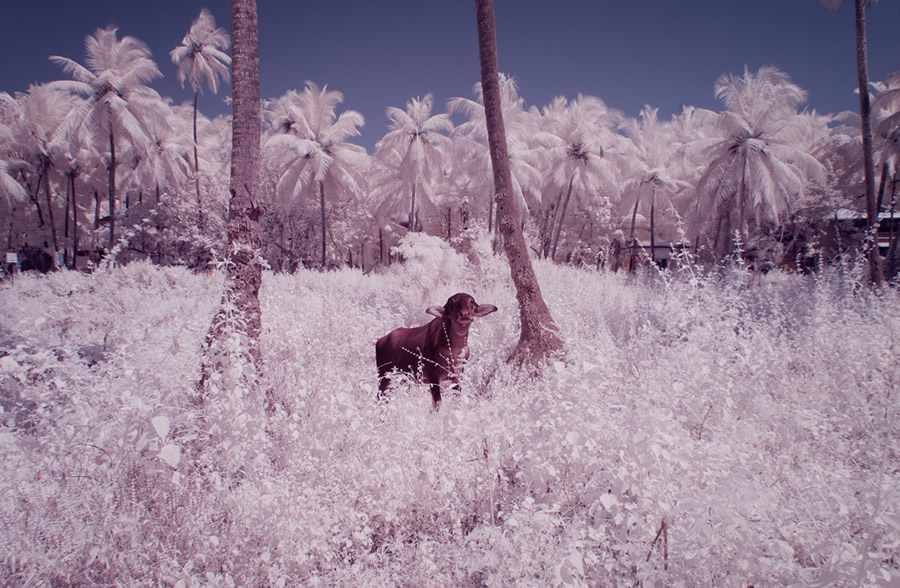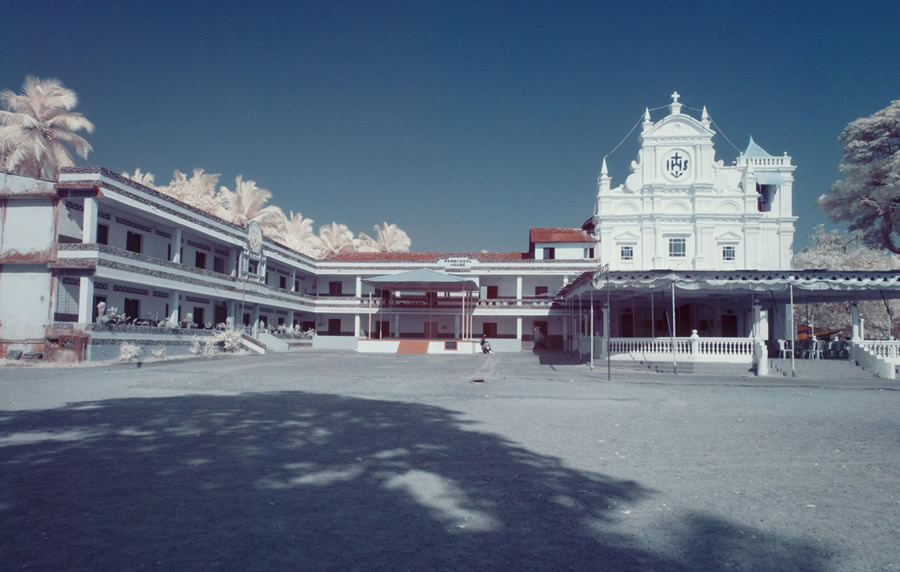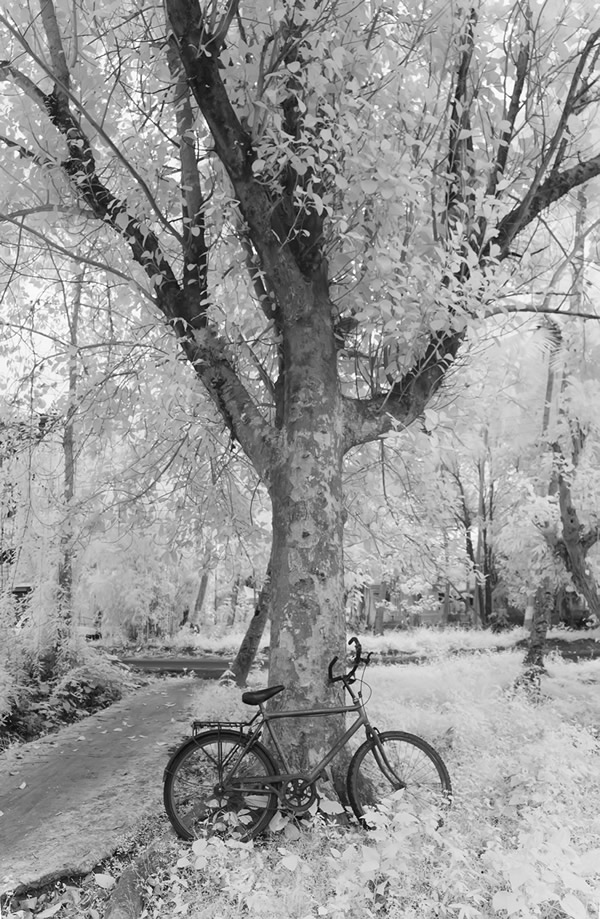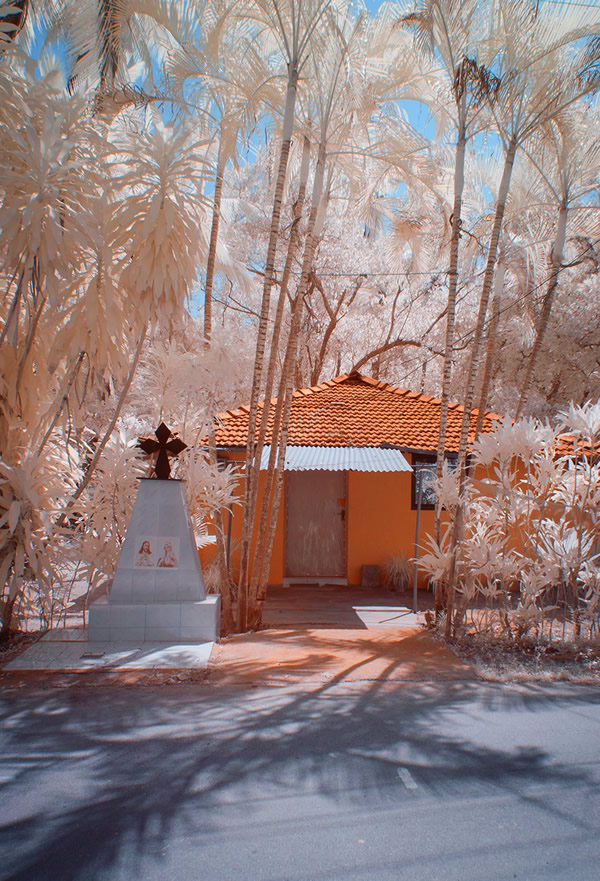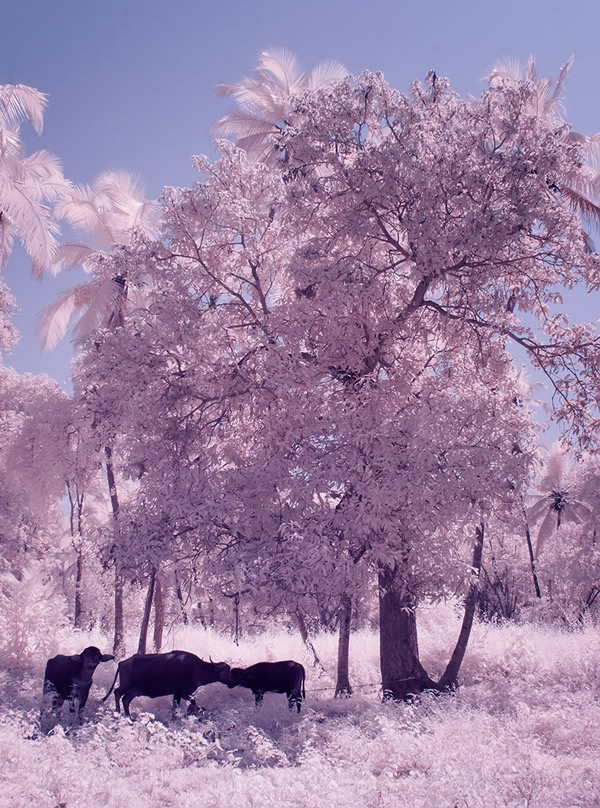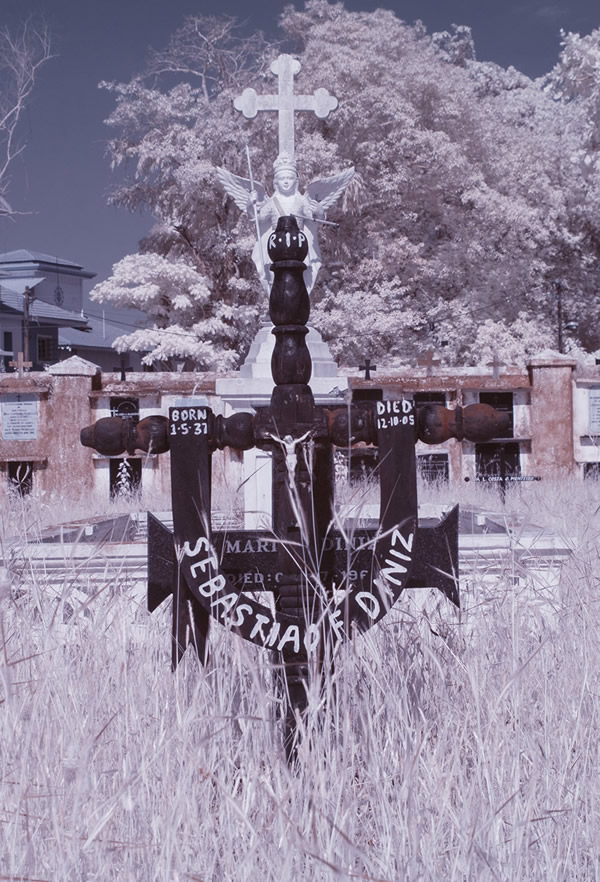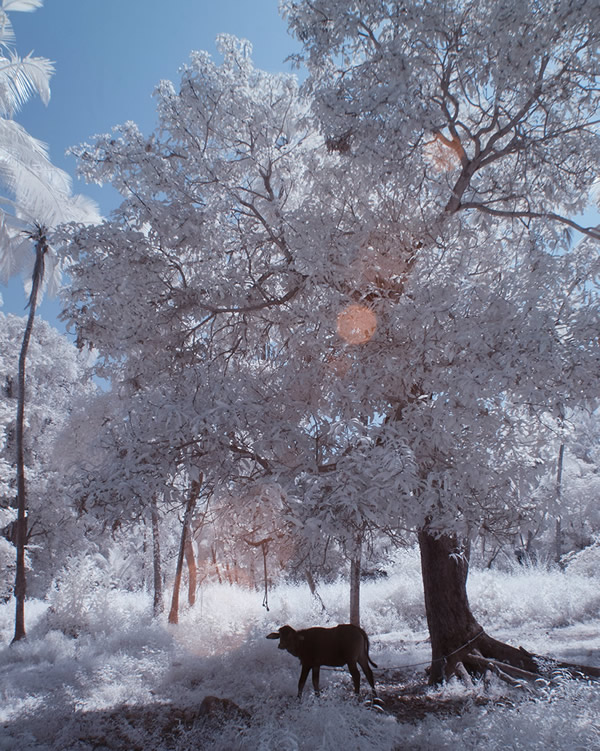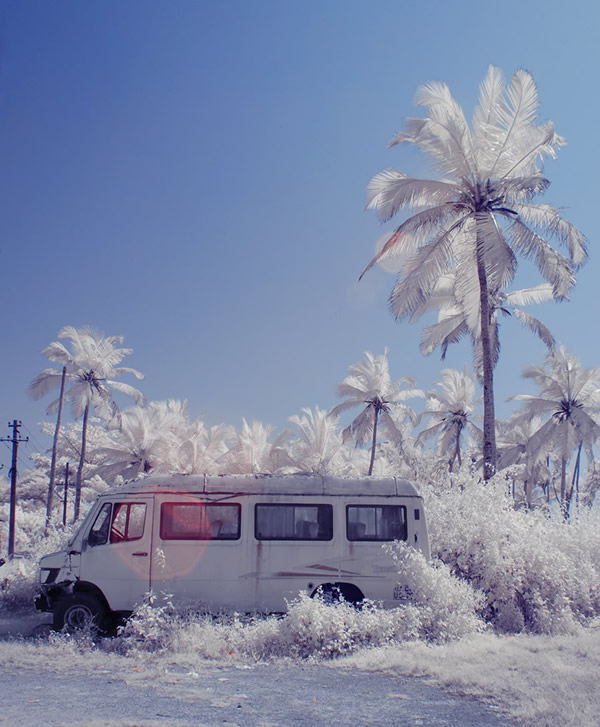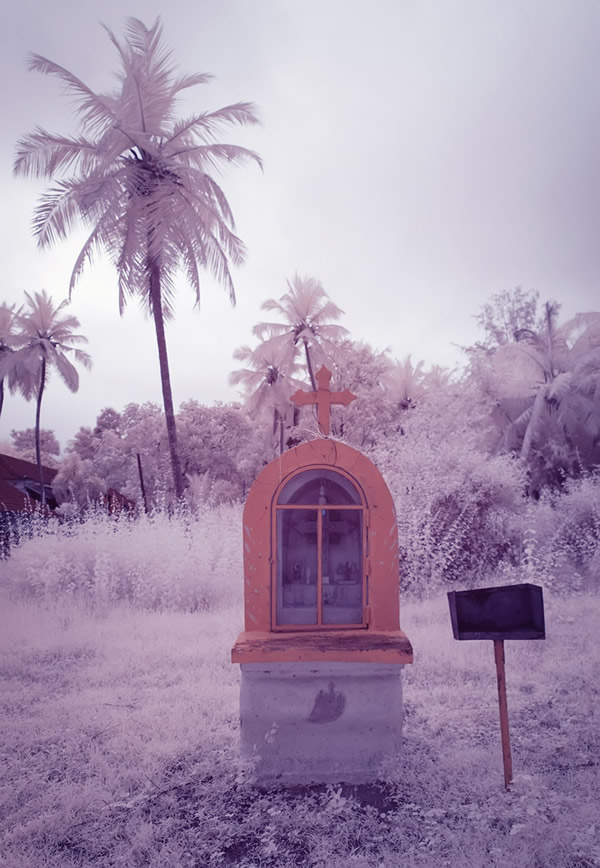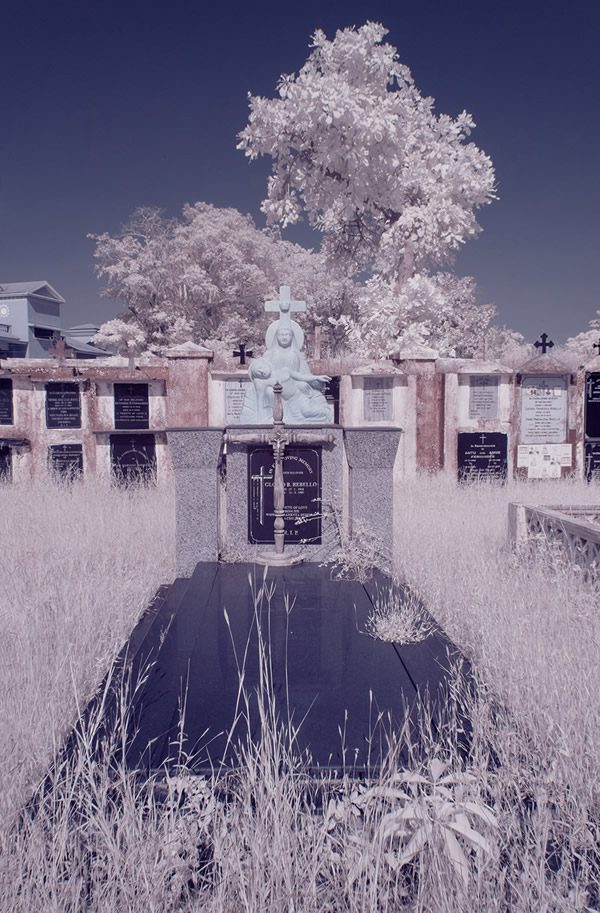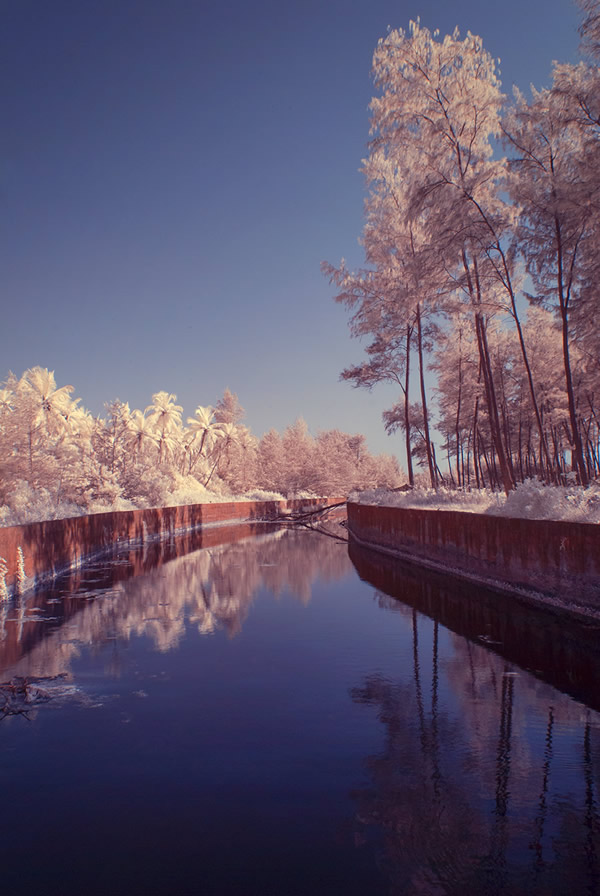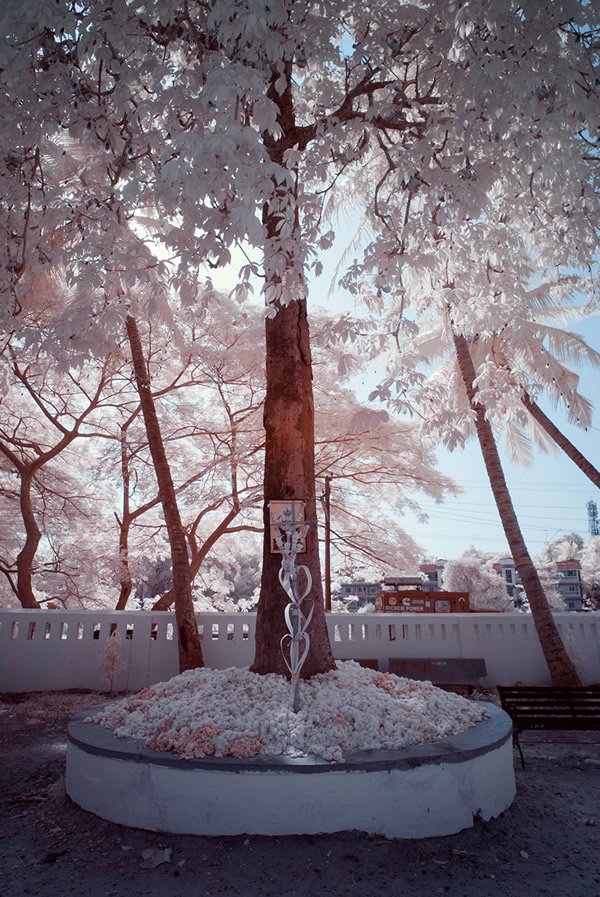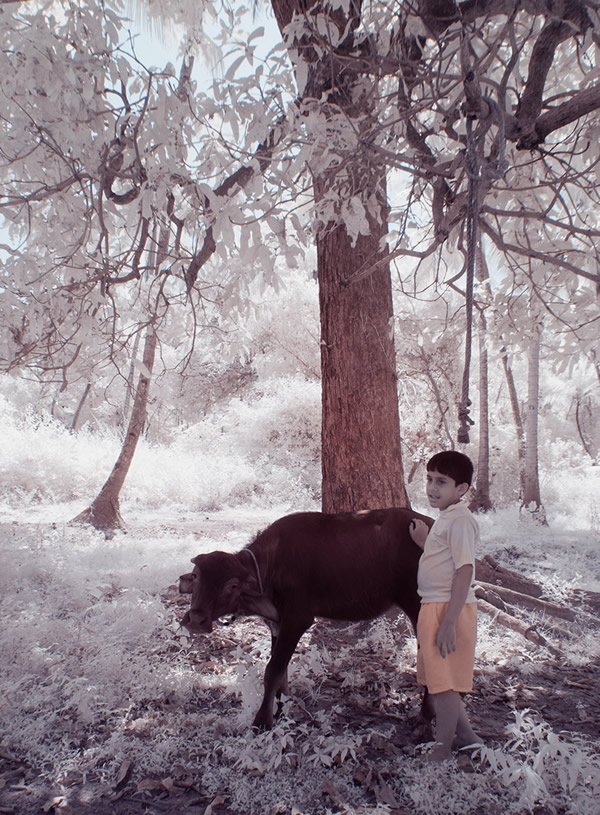 Camera: Nikon D3000 (720nm Infrared Converted)
Lenses: Nikon 50mm f/1.8G, Nikon 18-55mm f/3.5-5.6 and Rokinon 14mm f/2.8.
You can convert your camera into Infrared Red from Kapil Inderjeet Vohra, Delhi.
About Nimit Nigam
I am a 26 year old self-taught photographer based in New Delhi. An avid learner, my thirst for something more than paints and canvases landed me in the field of photography and I started clicking frames instead of painting them. The journey of gradual learning and exploring through this new fascination of mine which started in my 3rd year of graduation still continues. I click a varied number of subjects which include landscapes, portraits, festivals, astro (Stars and Galaxies) etc. I hold a Bachelor Degree in Fine Art Education from Jamia Millia Islamia University. I am currently seeking a satisfying career where I can utilize my creativity, personal skills and interest and direct them towards success of an organisation.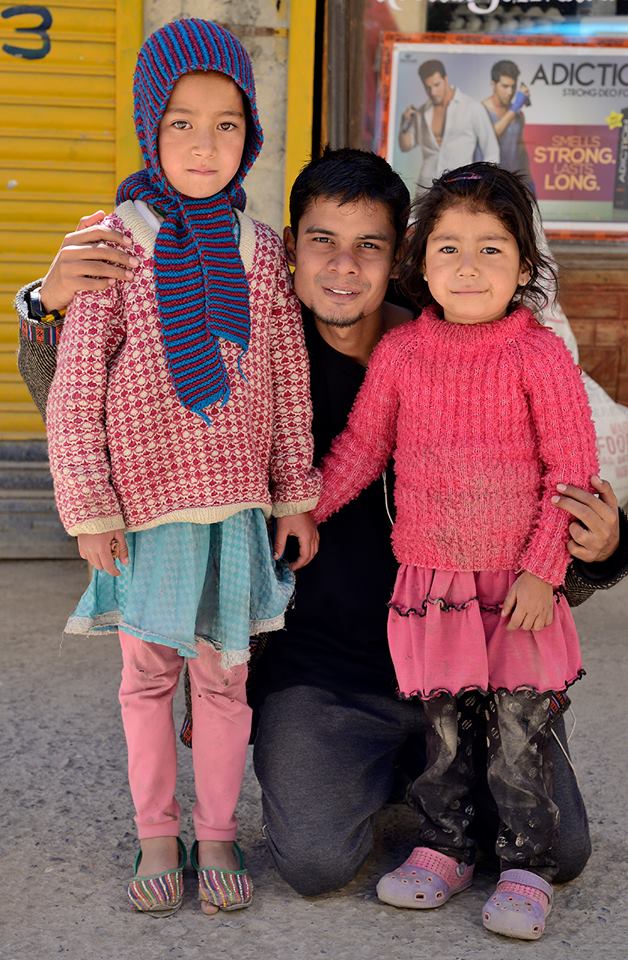 You can find Nimit Nigam on the web:
Copyrights:
All the pictures in this post are copyrighted Nimit Nigam. Their reproduction, even in part, is forbidden without the explicit approval of the rightful owners.