Flowers are a hugely important part of Indian culture, used in everything from temple rituals to festivals and parties – and Malik Ghat flower market is the largest of its kind in India. Located in Calcutta, next to the Hooghly river, it attracts more than 2,000 sellers each day, who flock to peddle their blooms amid frantic scenes.
I got the idea for the project when I was there on another assignment some year before. I had a spare day in Kolkata and went to the flower market, its a beautiful and at the same time very stressful place – the market it one of the biggest flower market in Asia and is very busy.
I got really fascinated about the place, especially the flower sellers got my attention. I really like the way they transport/carry there flowers, sometimes it almost look like they was wearing big flower dresses. I like all these, sometimes strong and masculine men handling the flowers with so much care like is was their precious things.
I wanted to do the portraits on a plain and simple background so the Flower sellers really stand out, I like the way the different man pose with there different flowers – the masculine man and the beautiful flower.
Most off the people didn't mind to have there photo taken, as long as it didn't take to long. All of the flower sellers where very busy selling there flowers and where very focus on not loosing to much business while have there pictures taken.
Hopefully people find the portraits interesting, even though some of the flower sellers are poor they are still very proud of what they do and I like that very much and hope people can see that.
Angad Ray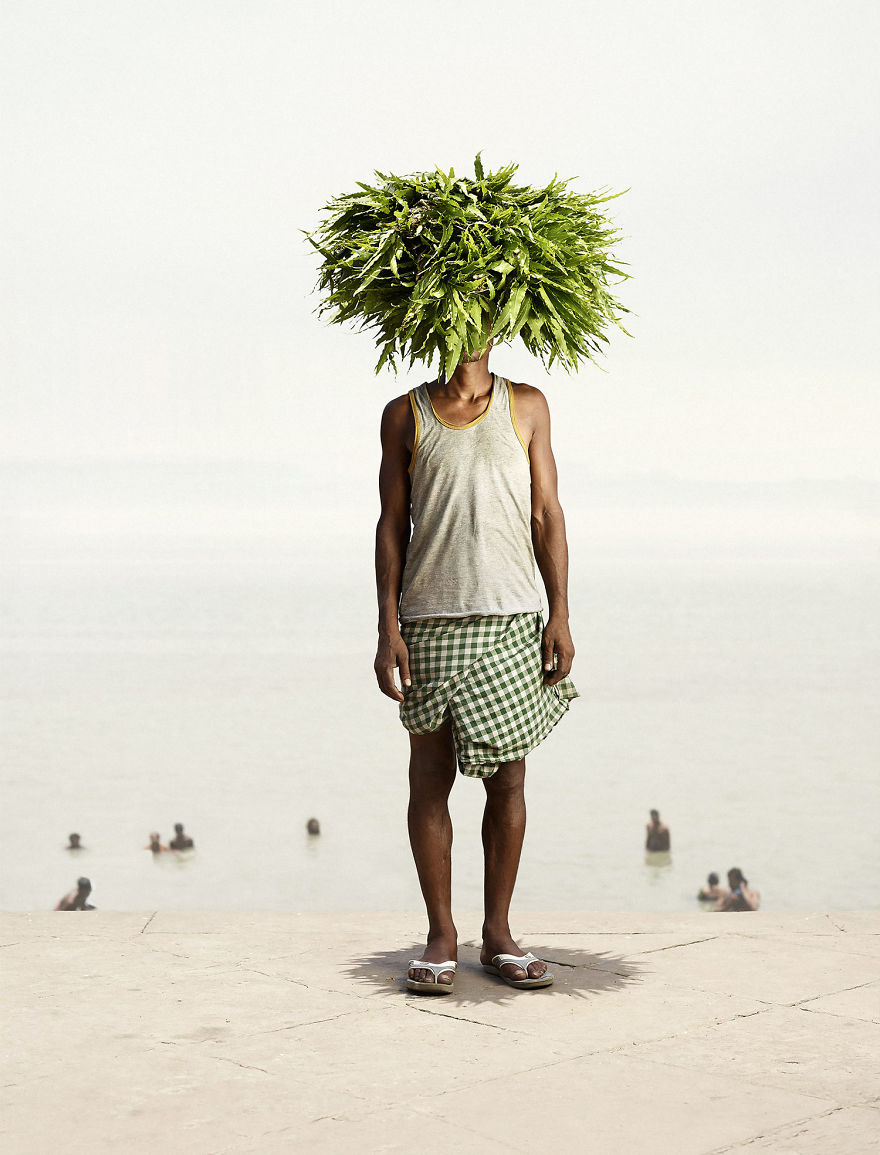 Dev Kumar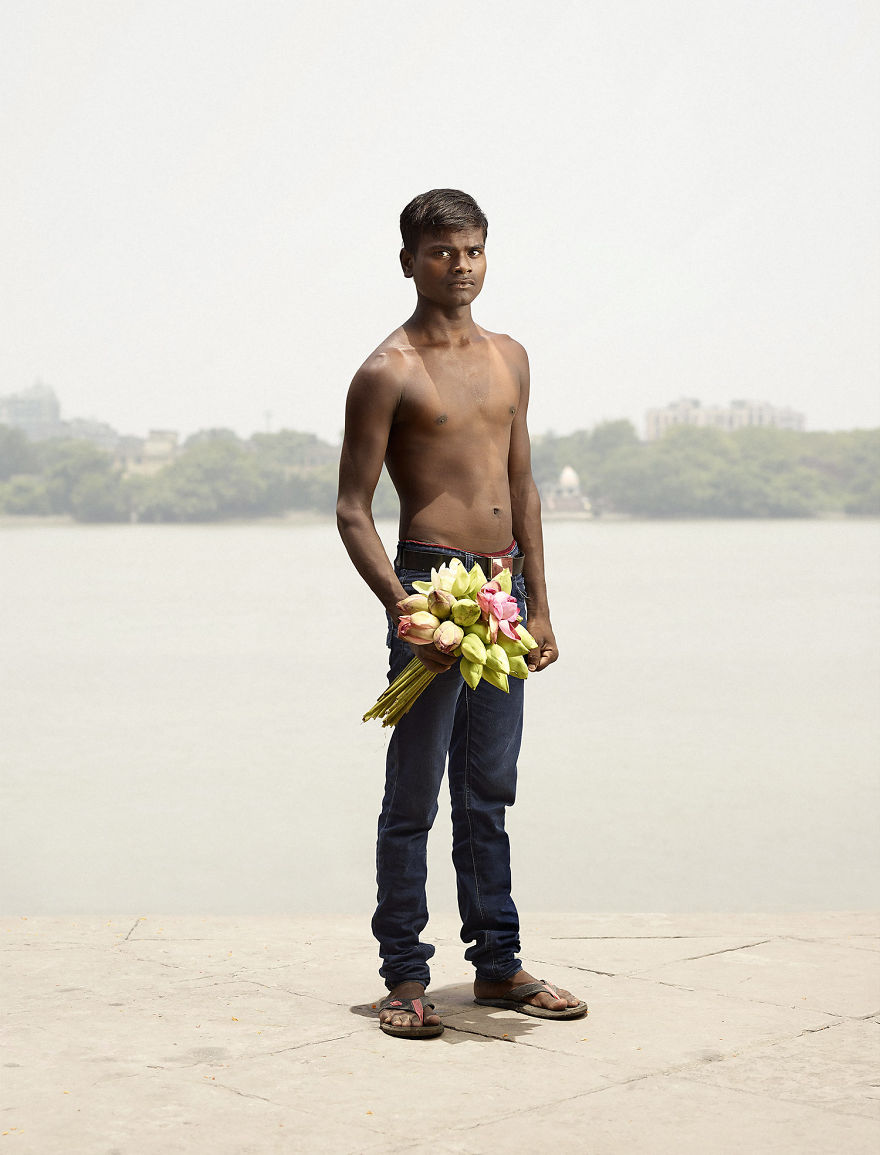 Sanjay Mandal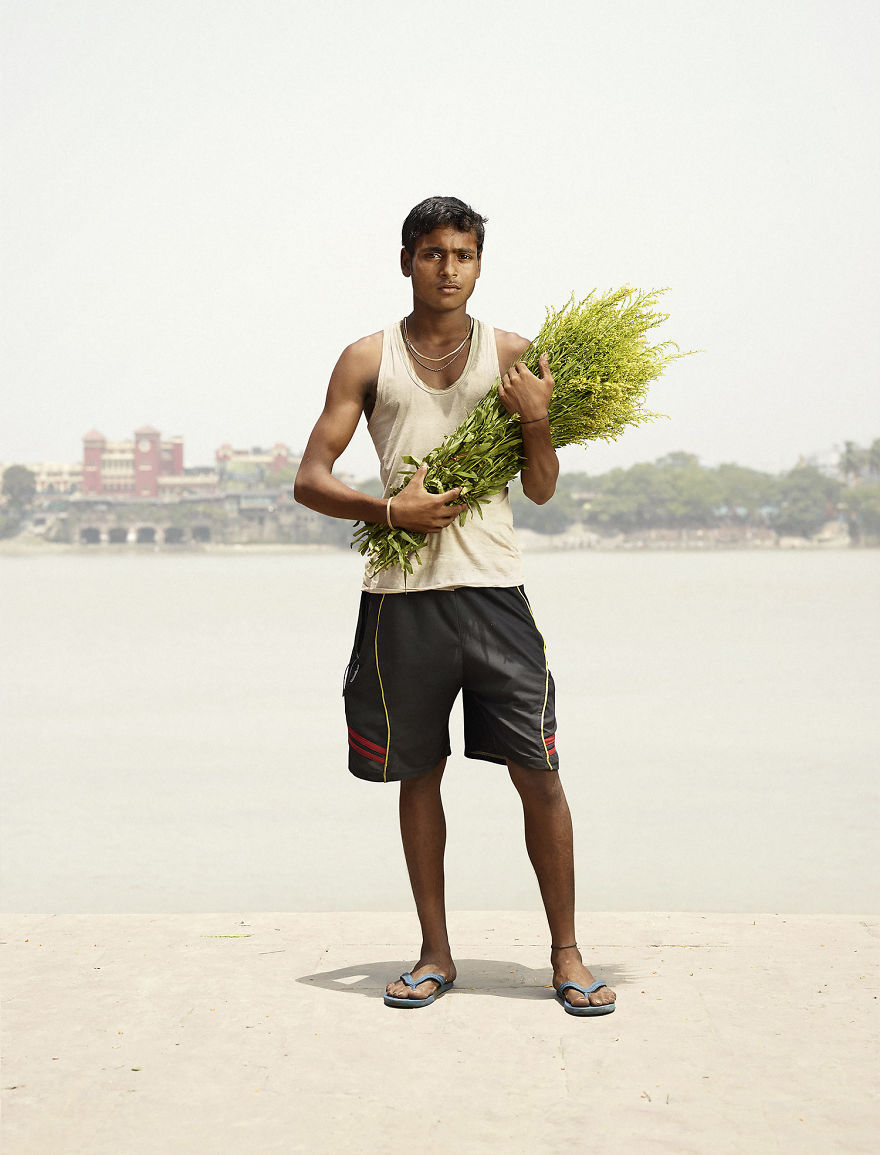 Atul Dubey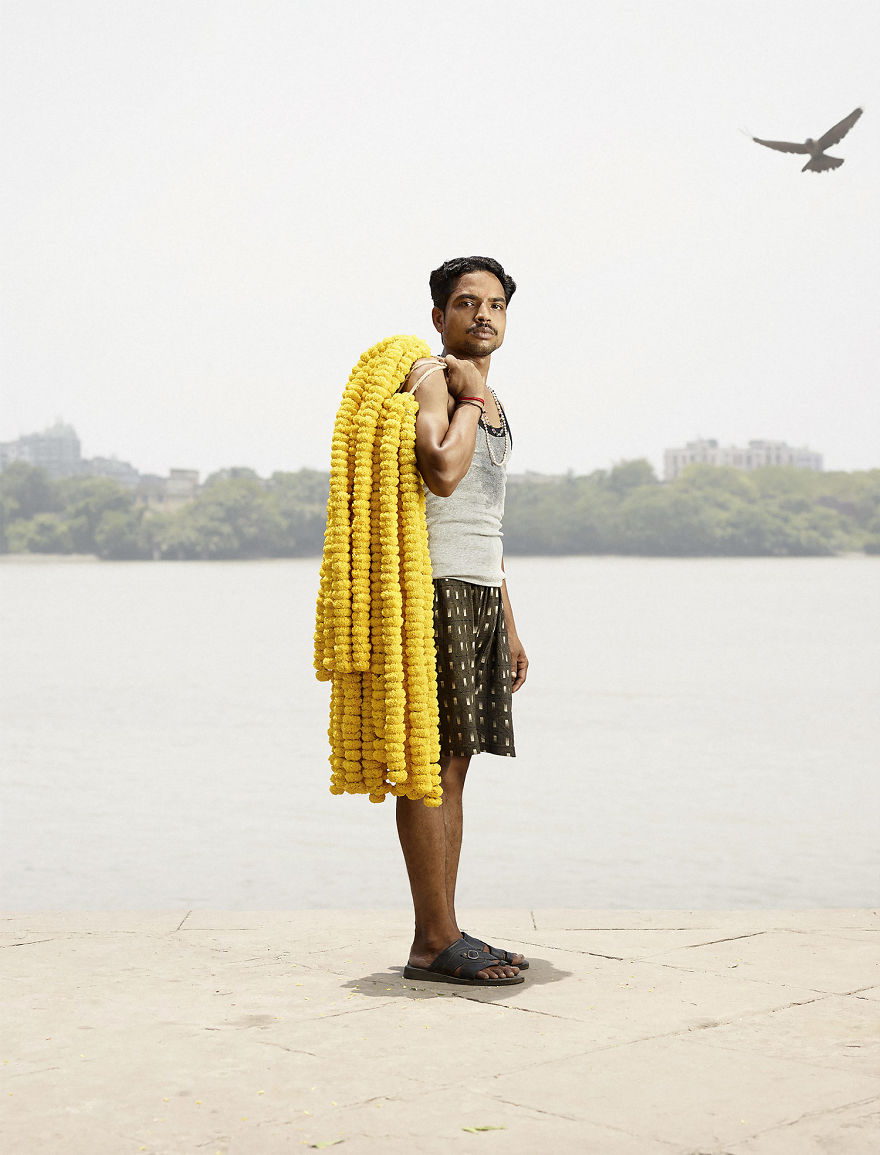 Dharmendra Singh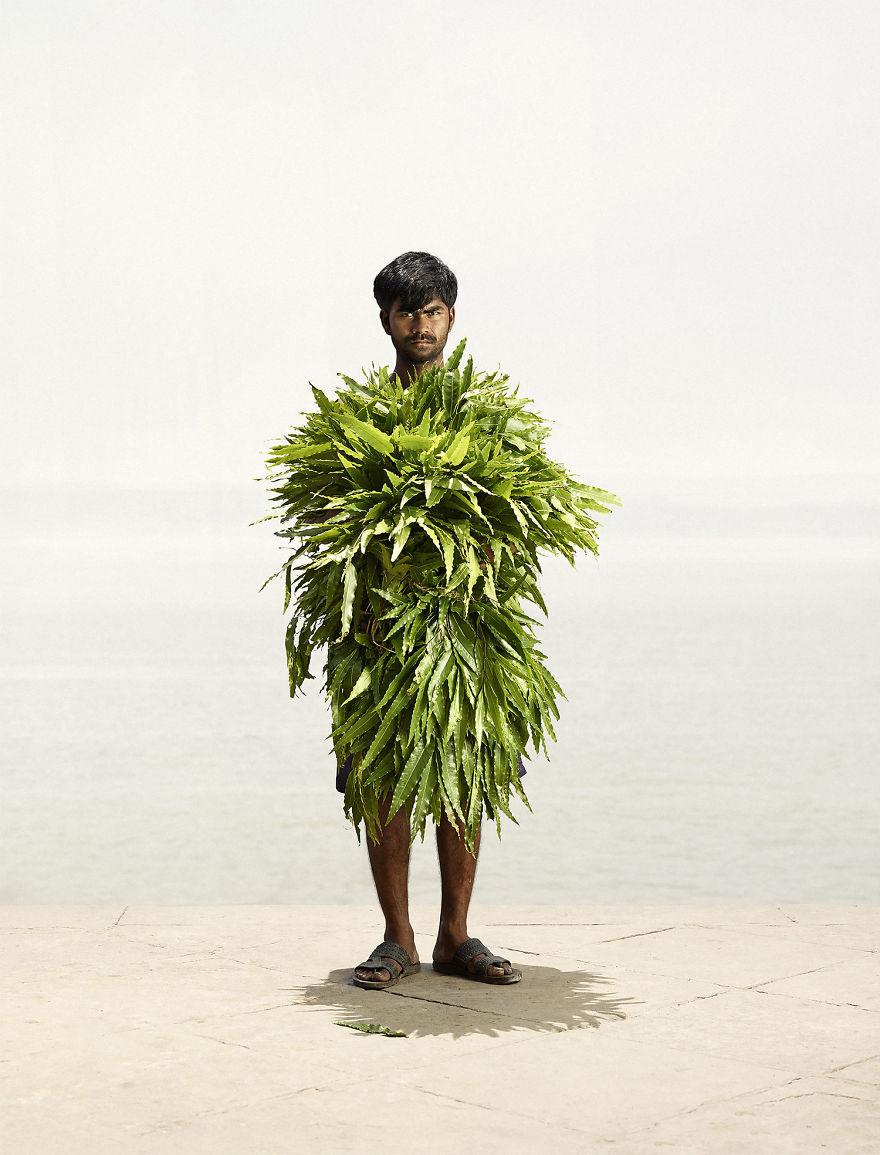 Krishna Biswas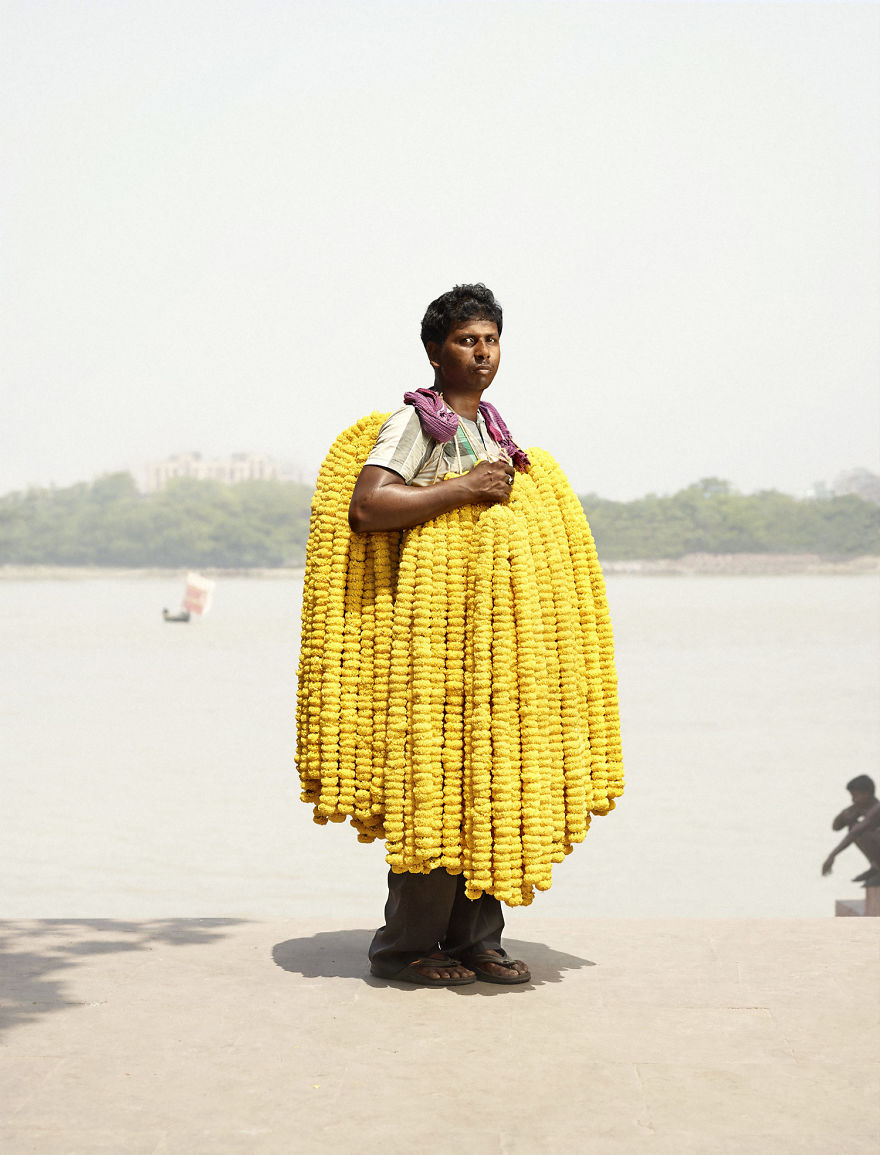 Ranjan Rai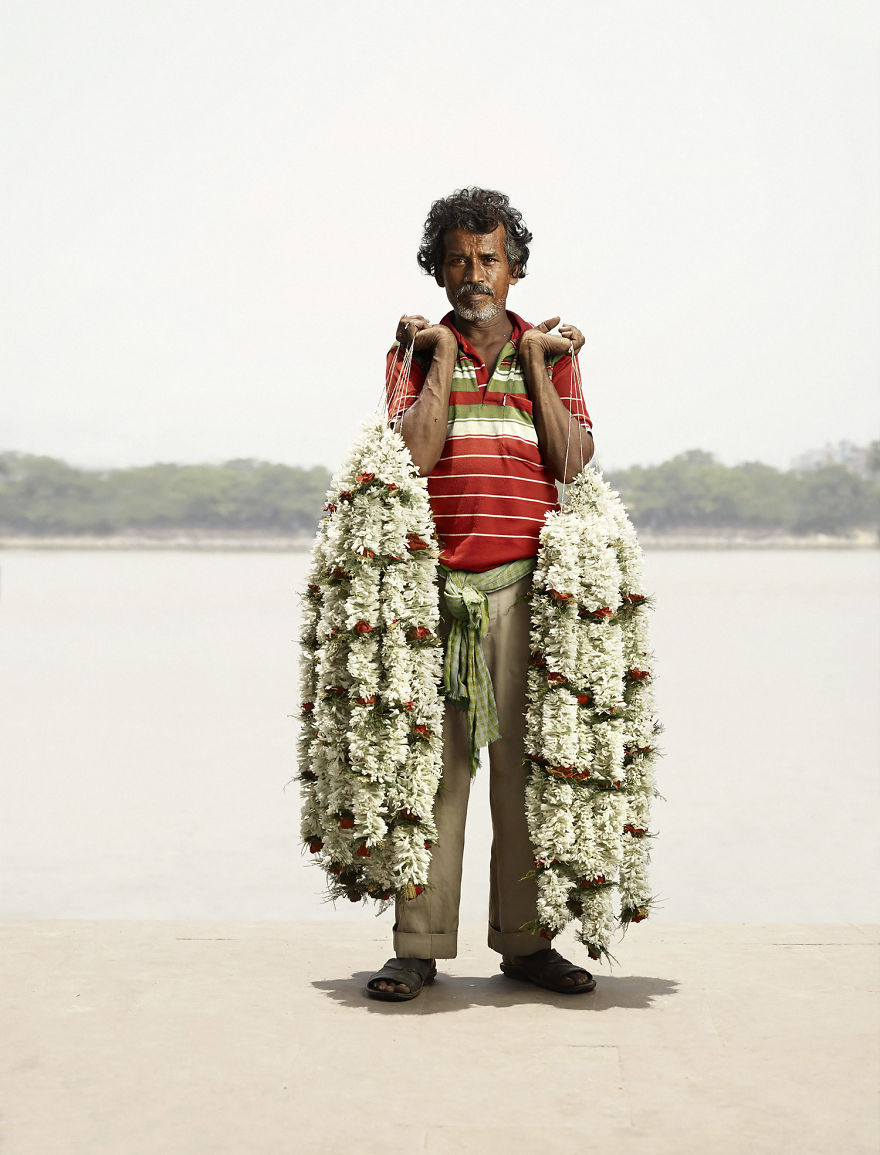 Dileep Hajra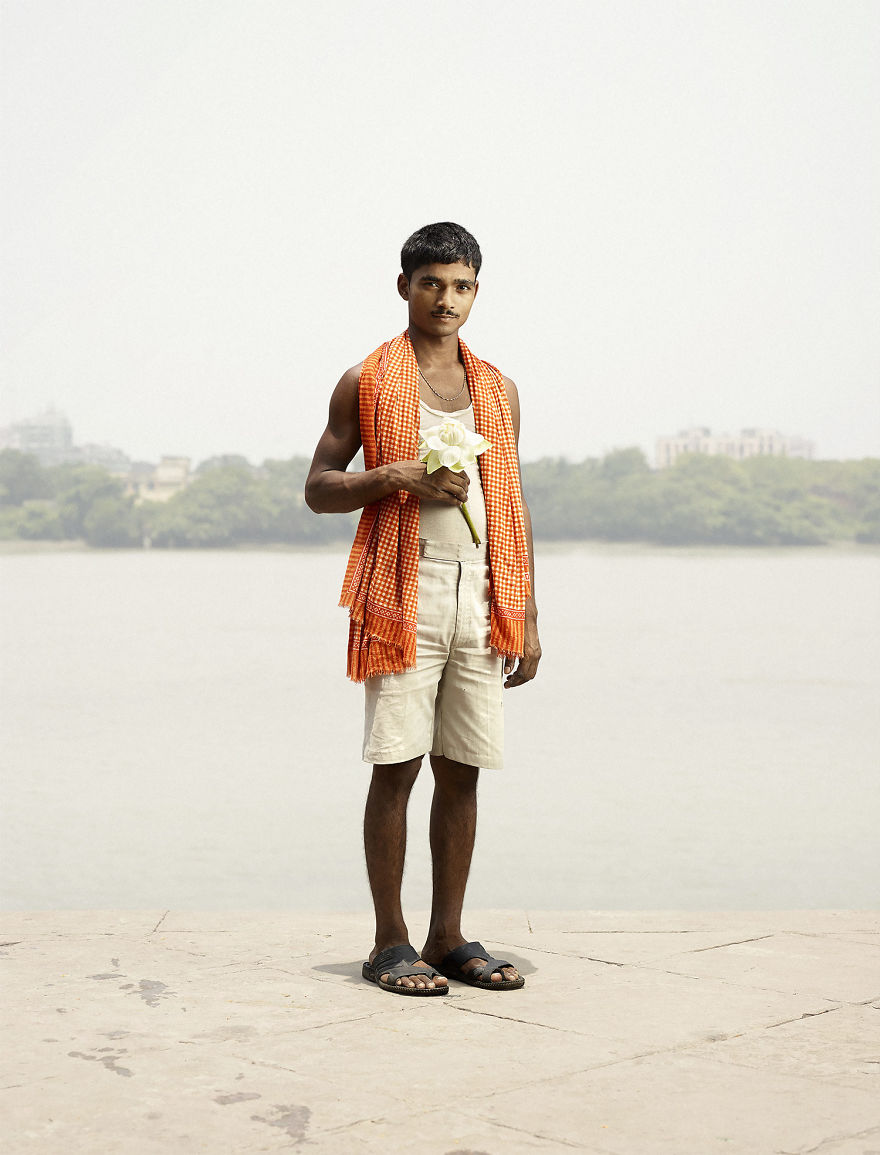 Gorelal Dass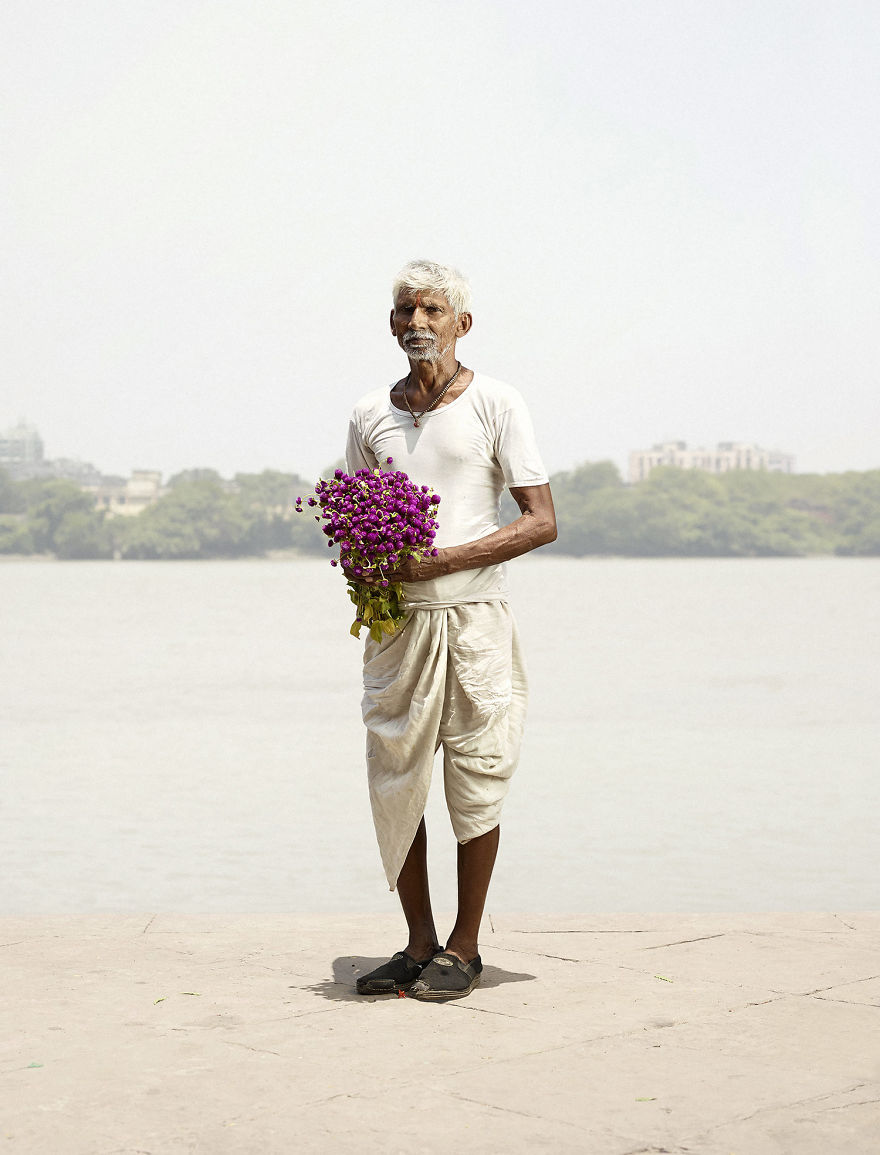 Odhir Gayen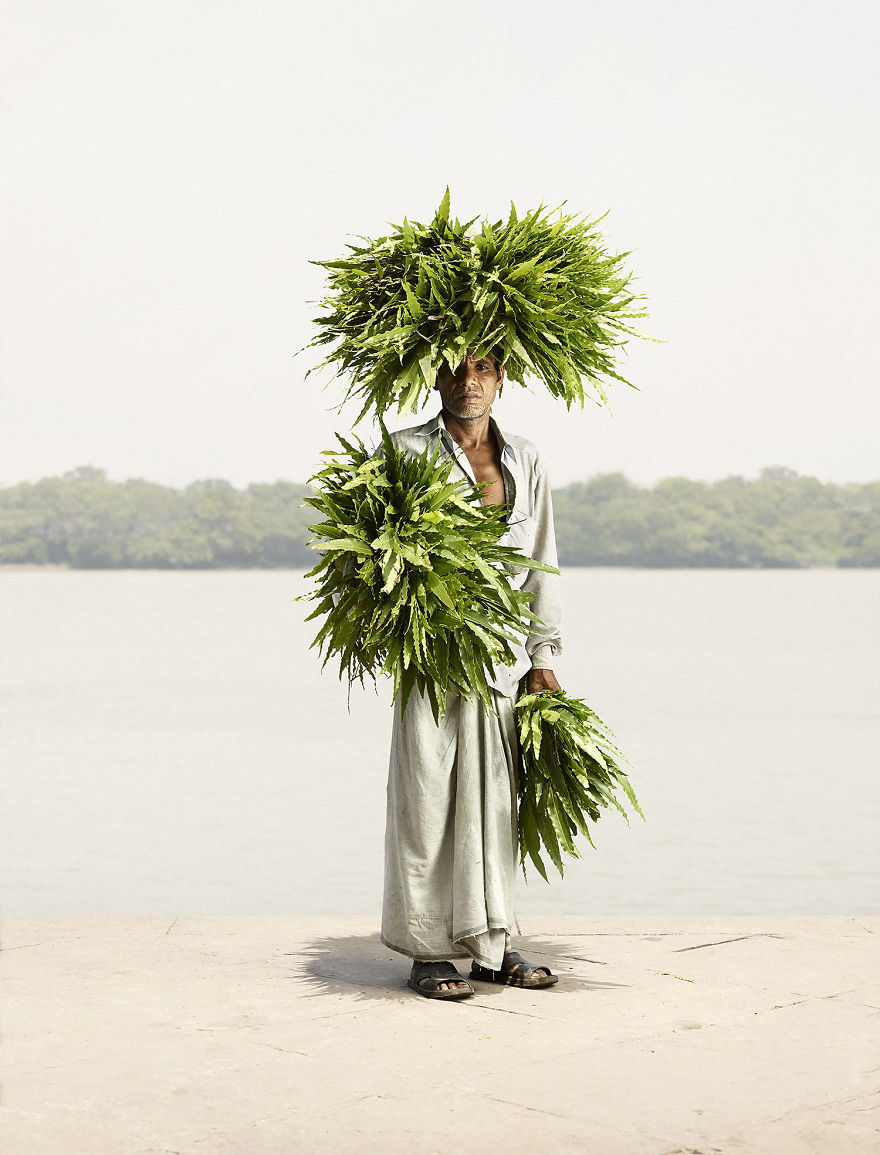 Kulwinder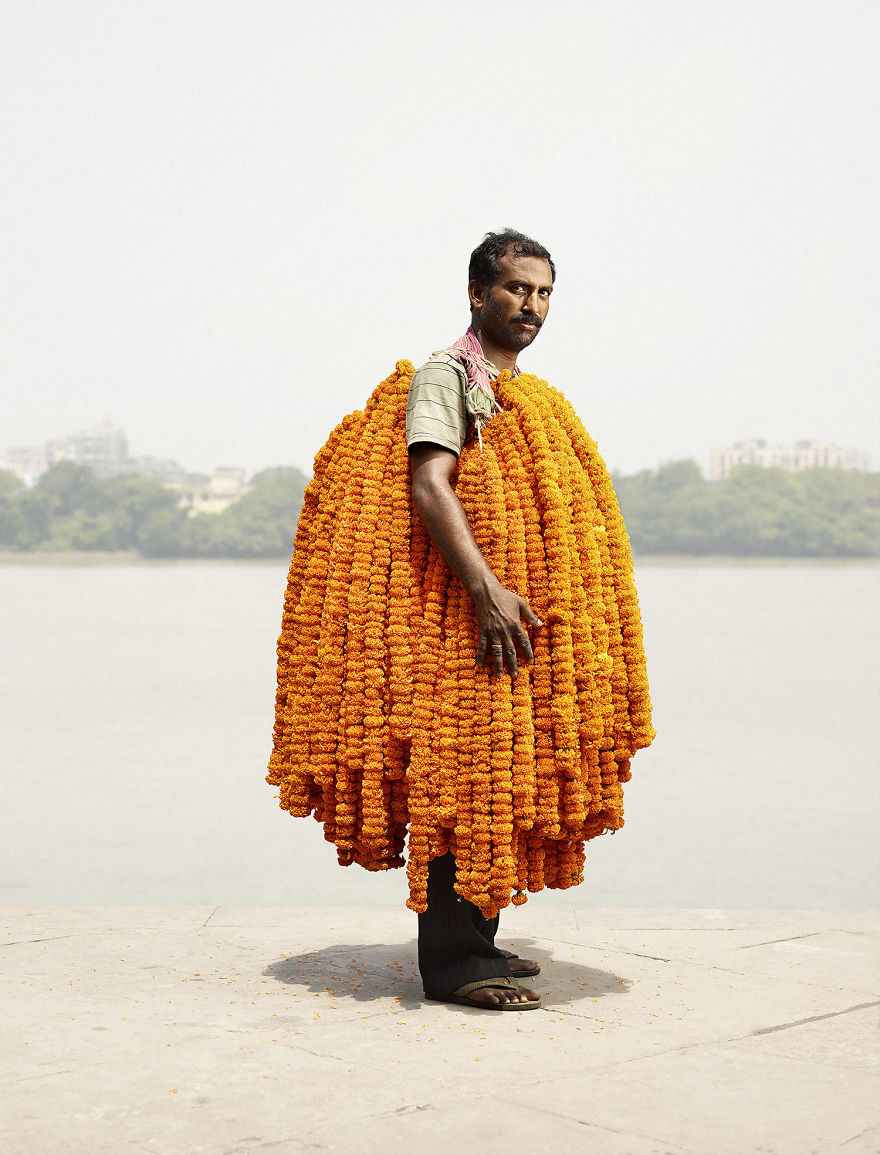 Sanju Joshi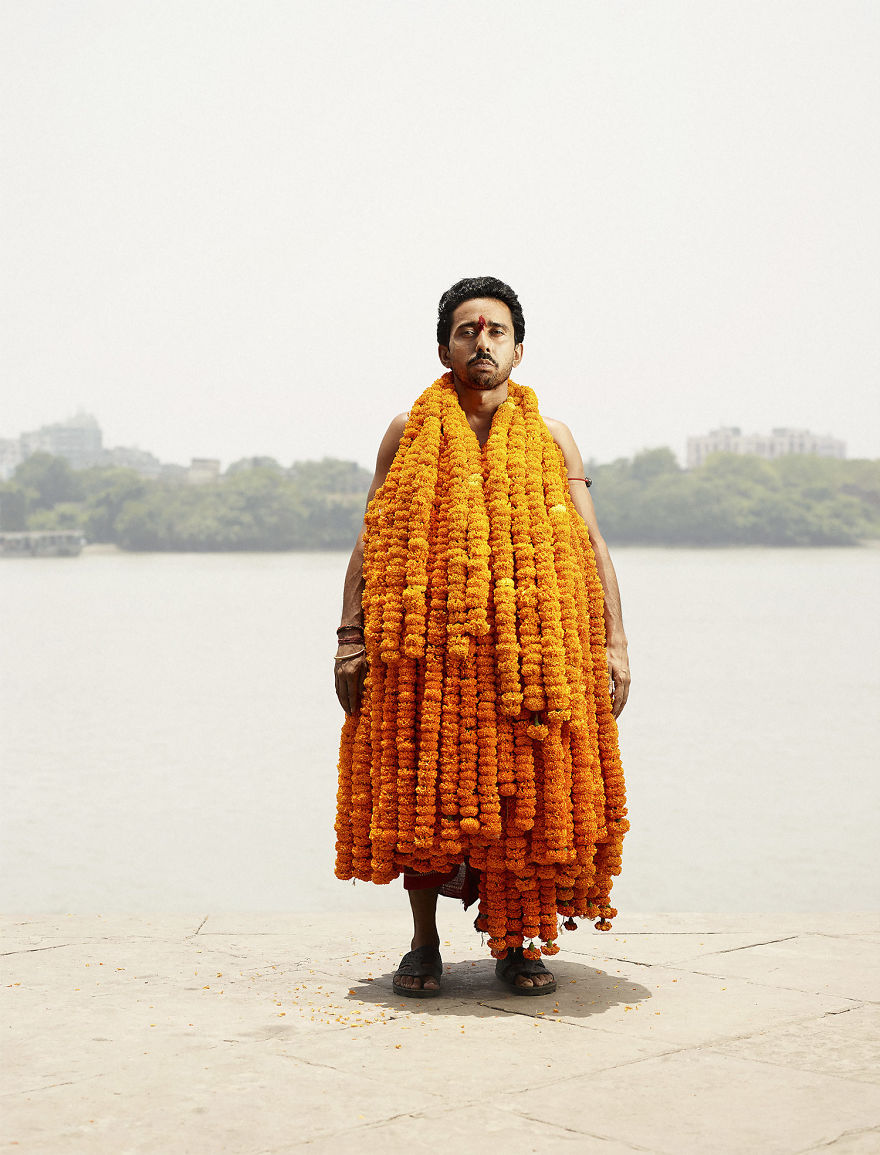 Bharat Kumar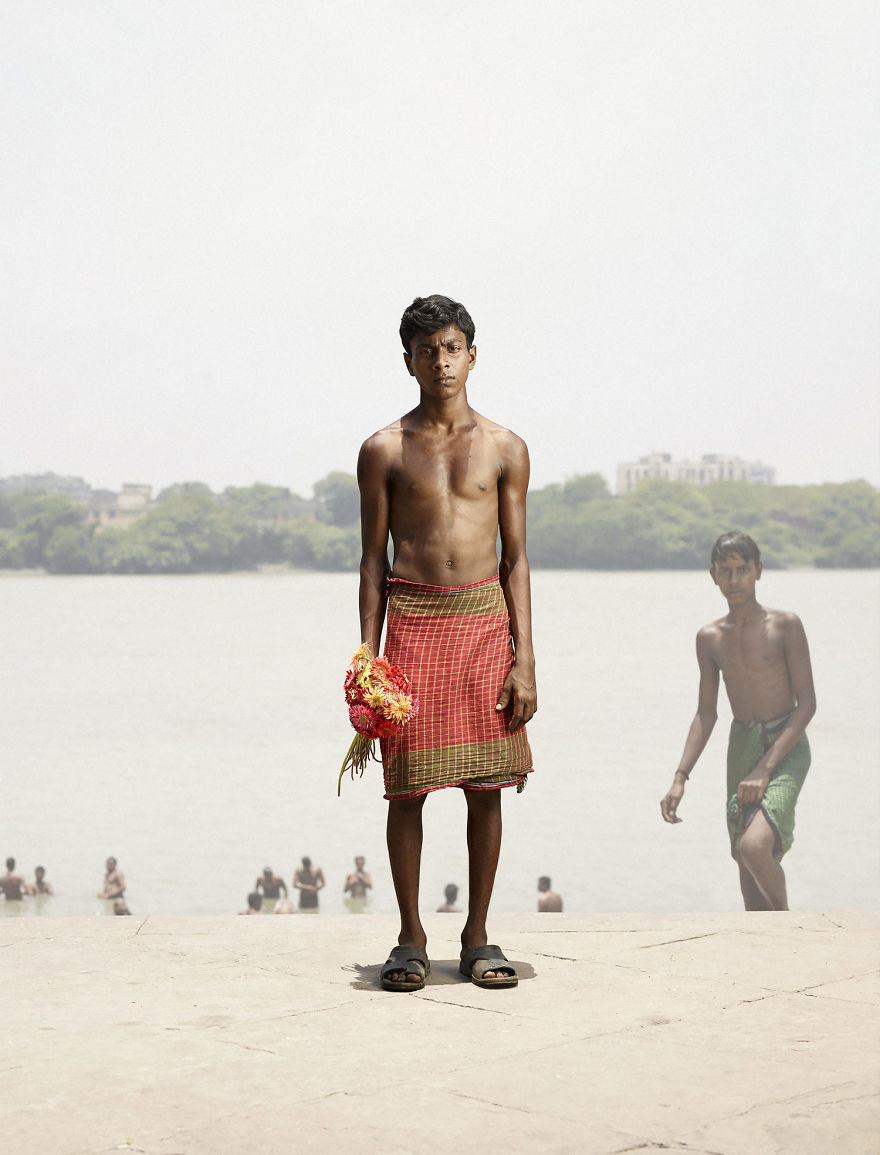 Shambhunath Dutt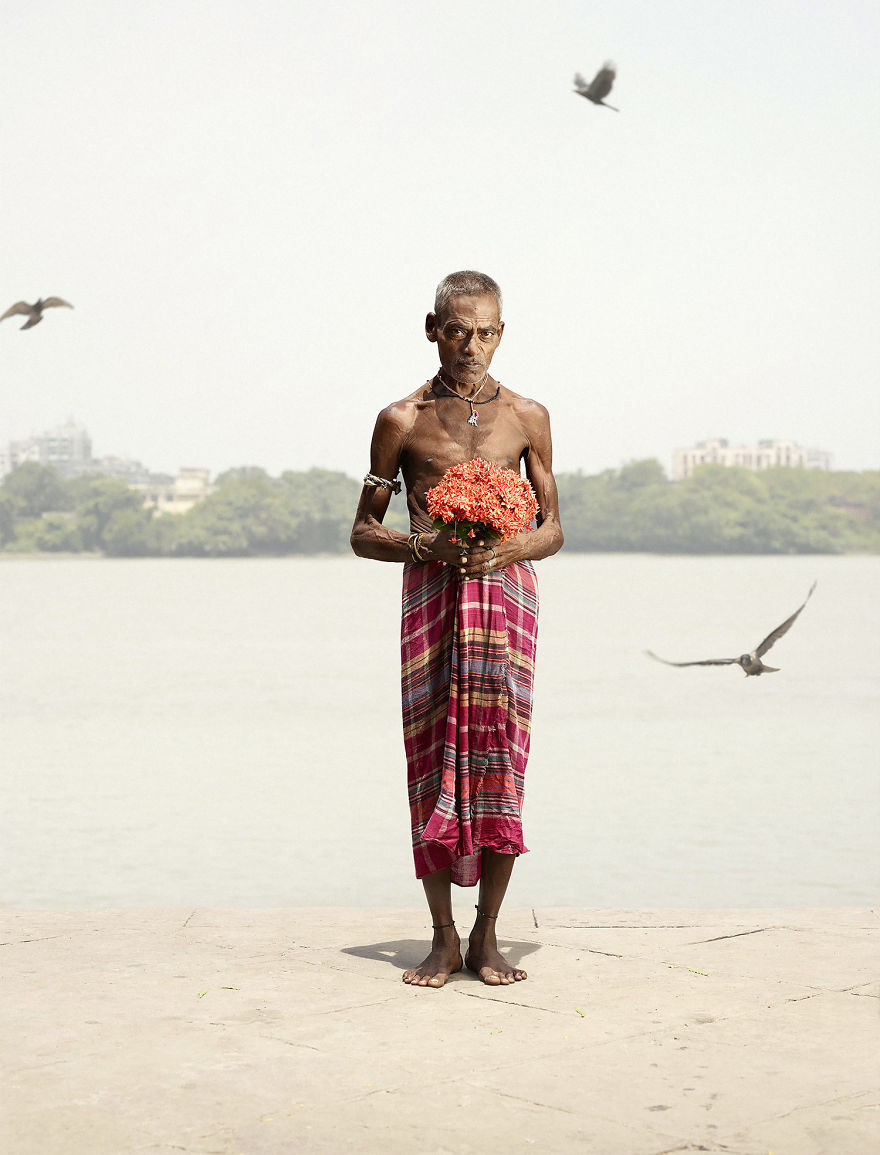 Shankar Shah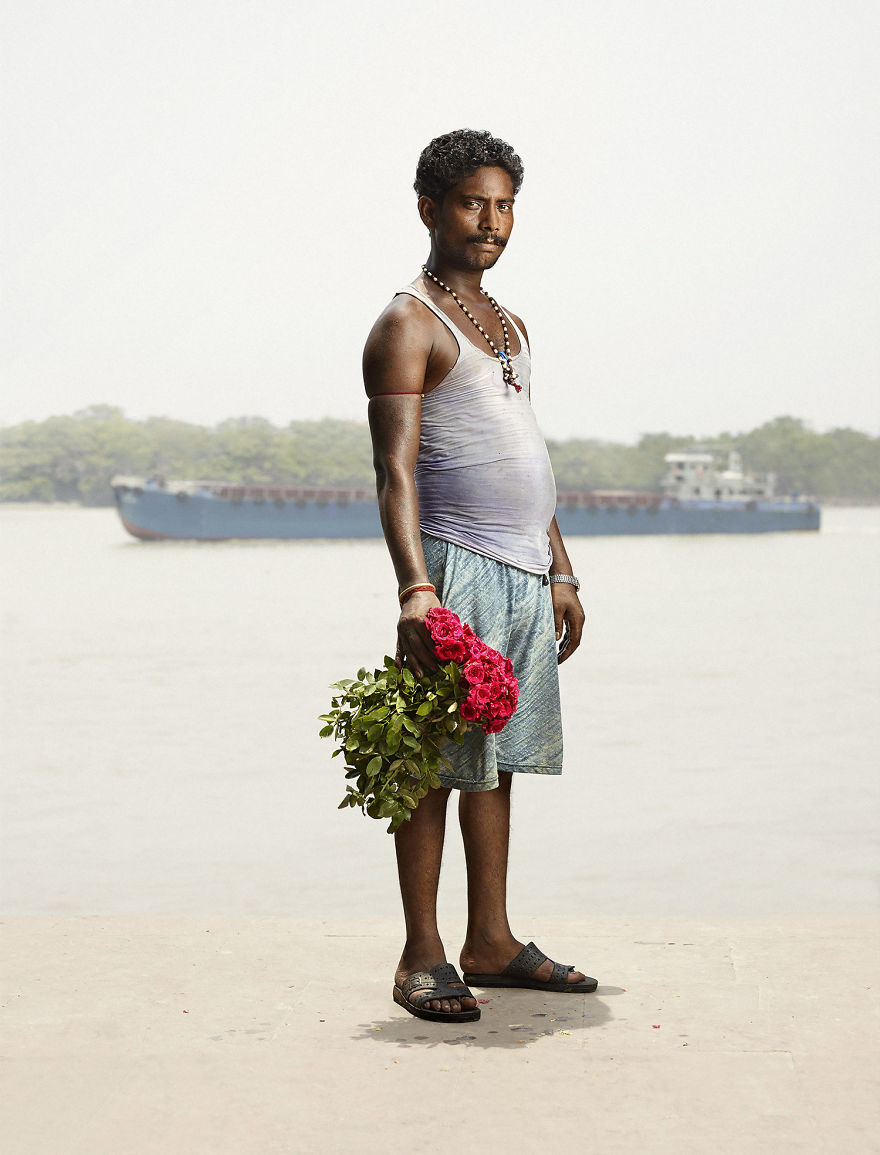 Ashok Golda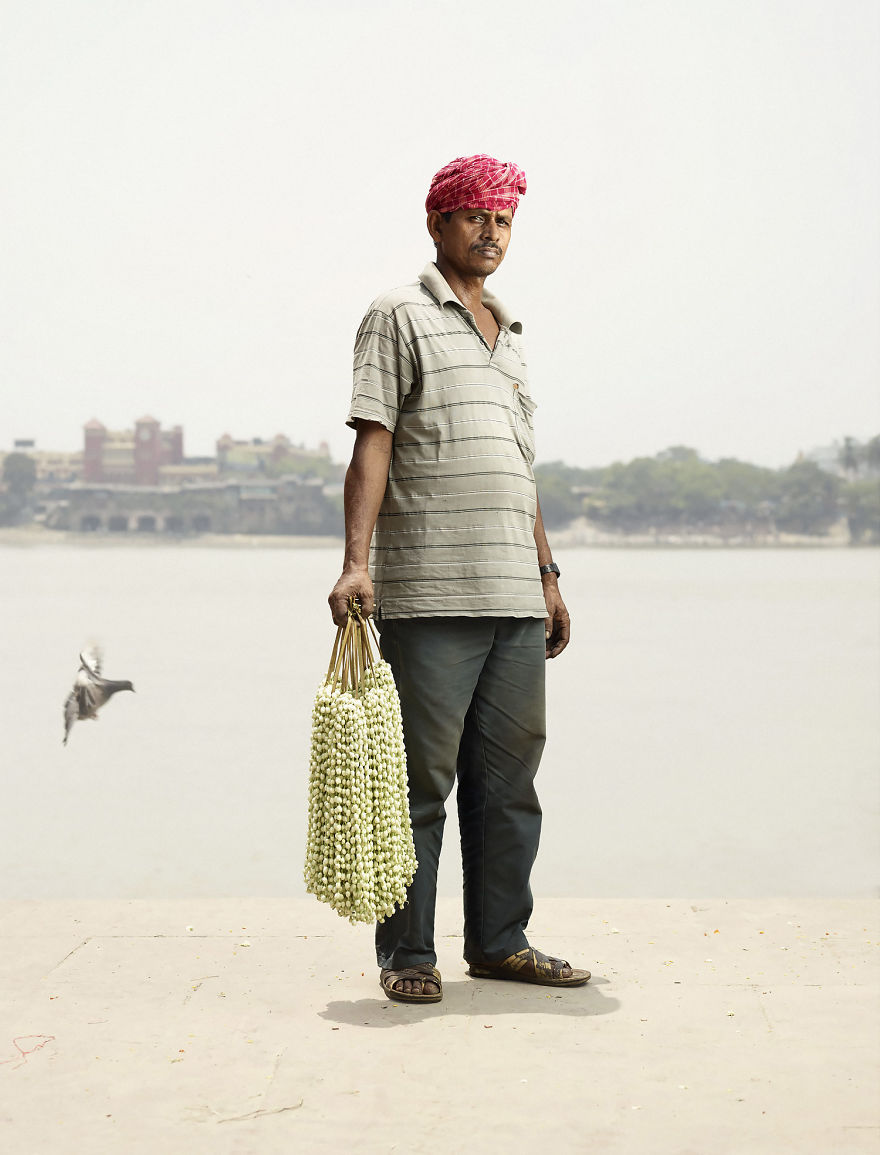 Chandan Kumar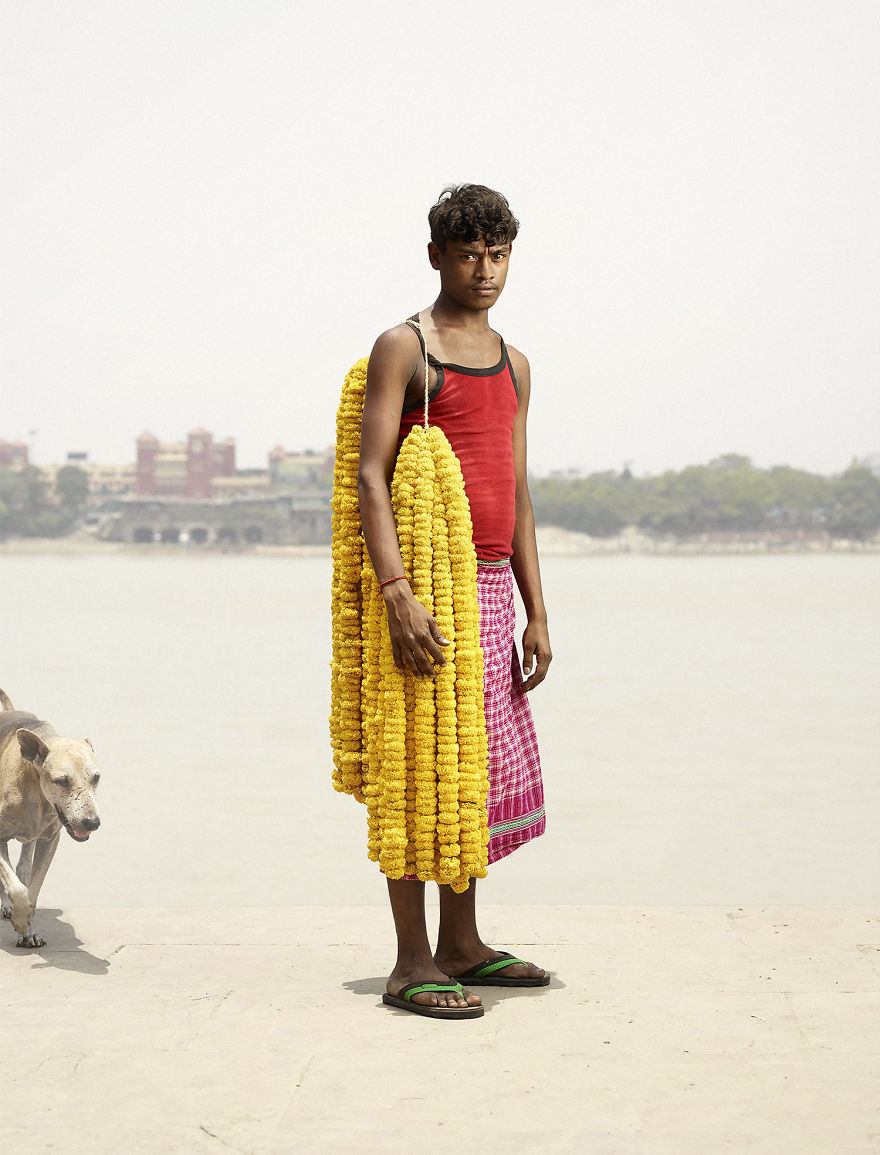 Tinku Das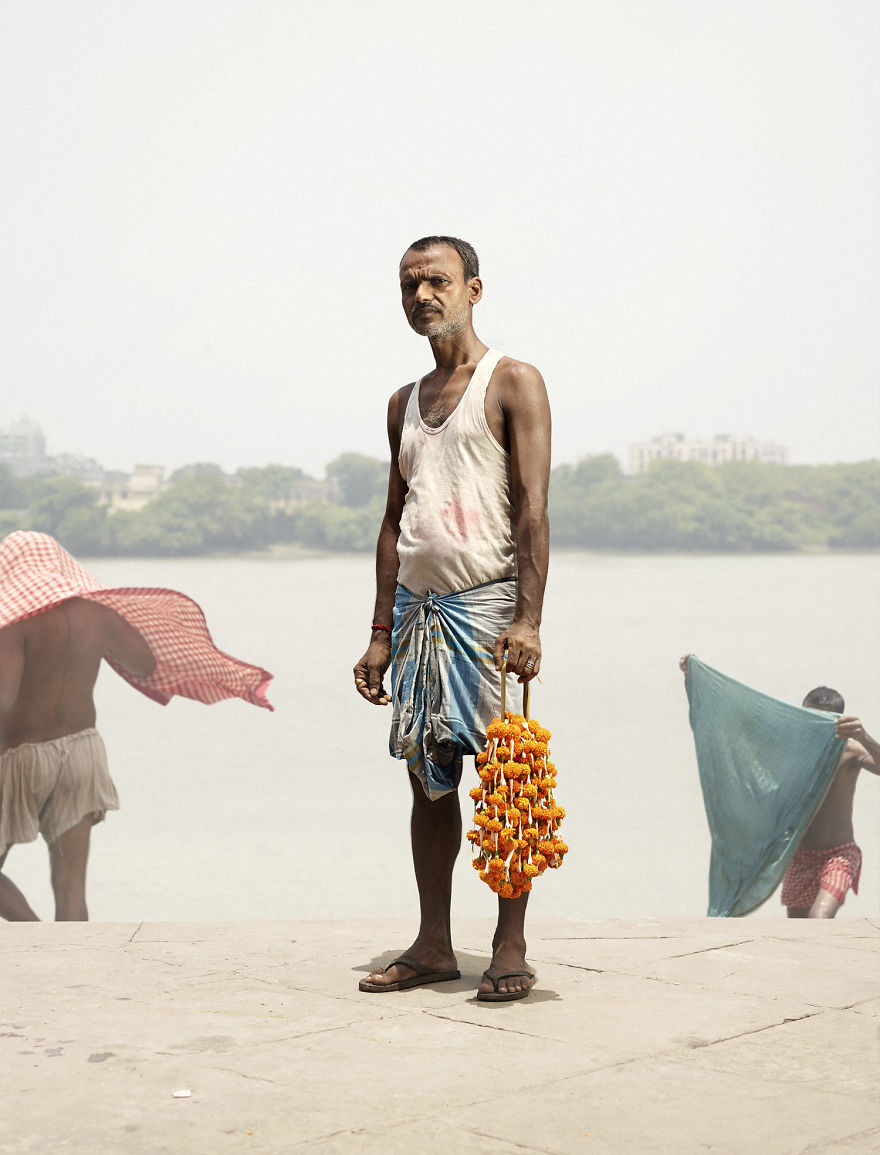 Ashok Singh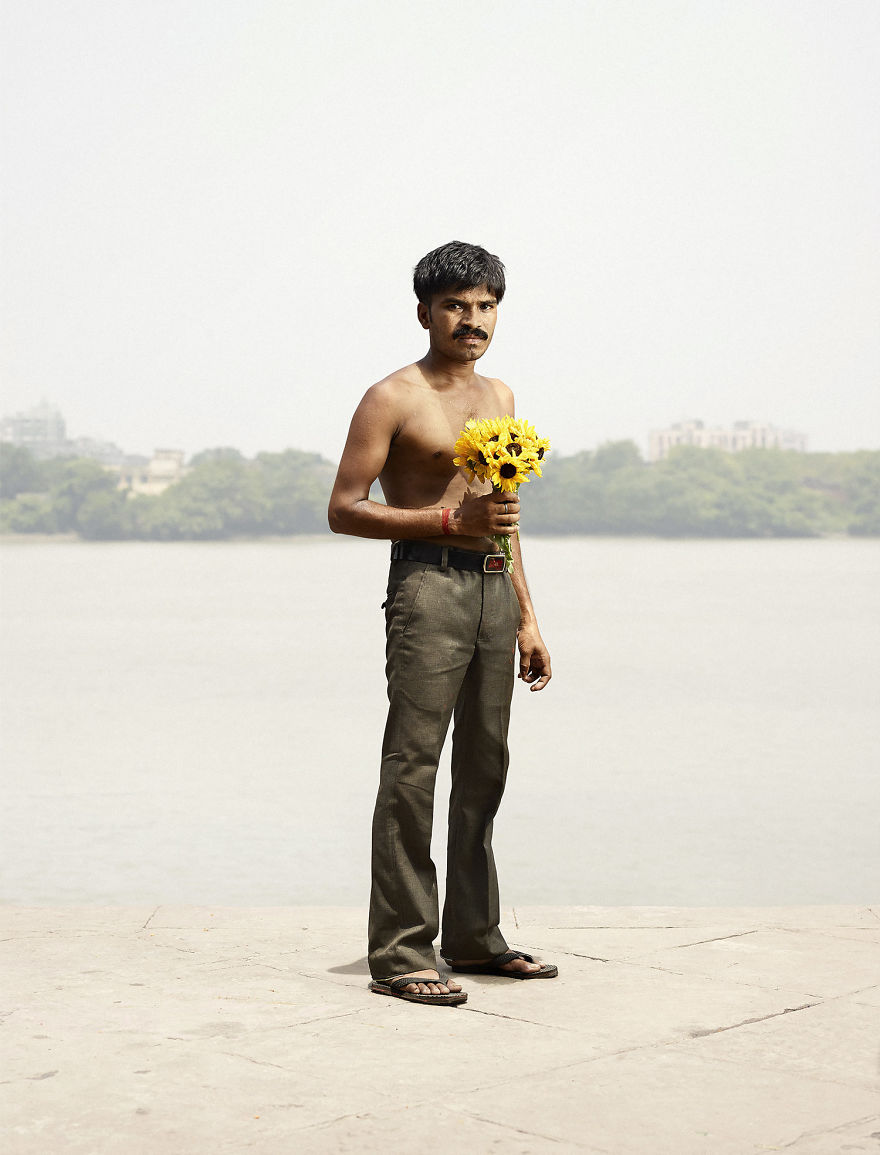 Prakash Singh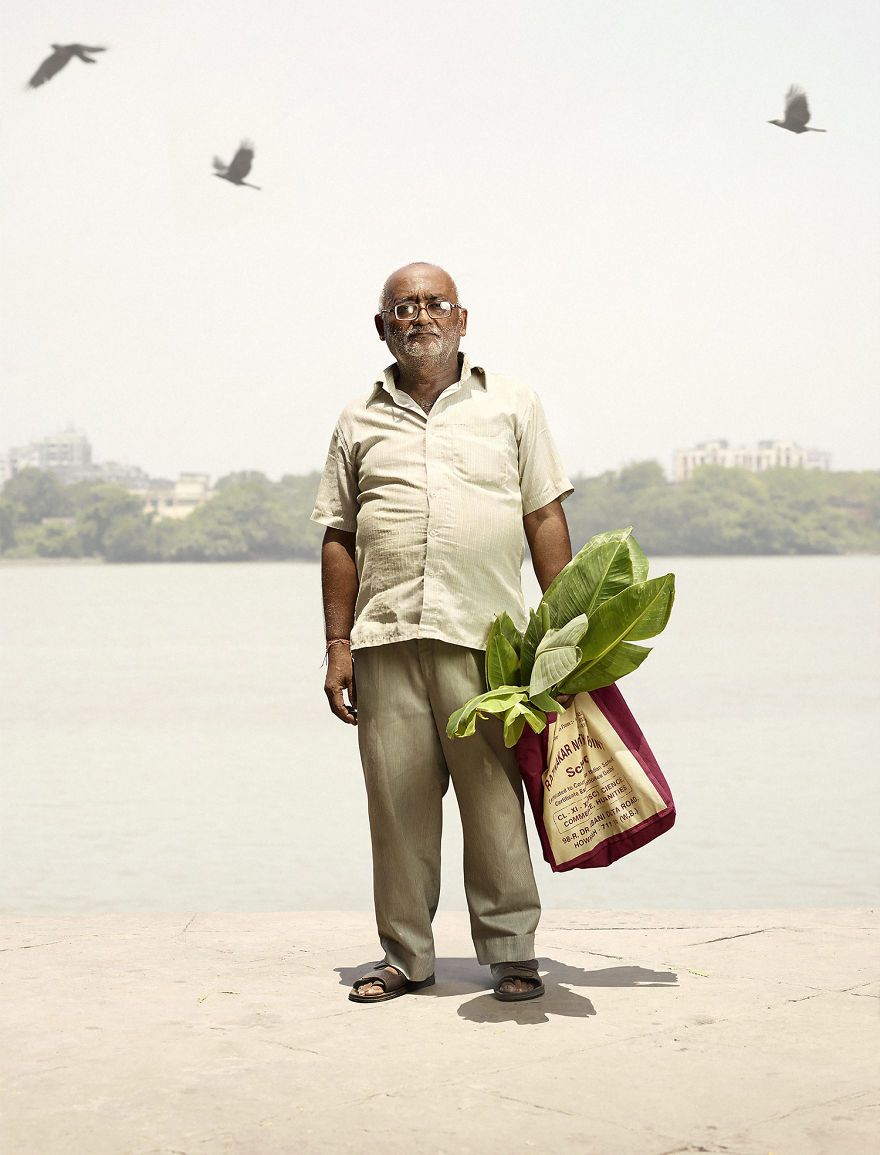 Rajesh Yadav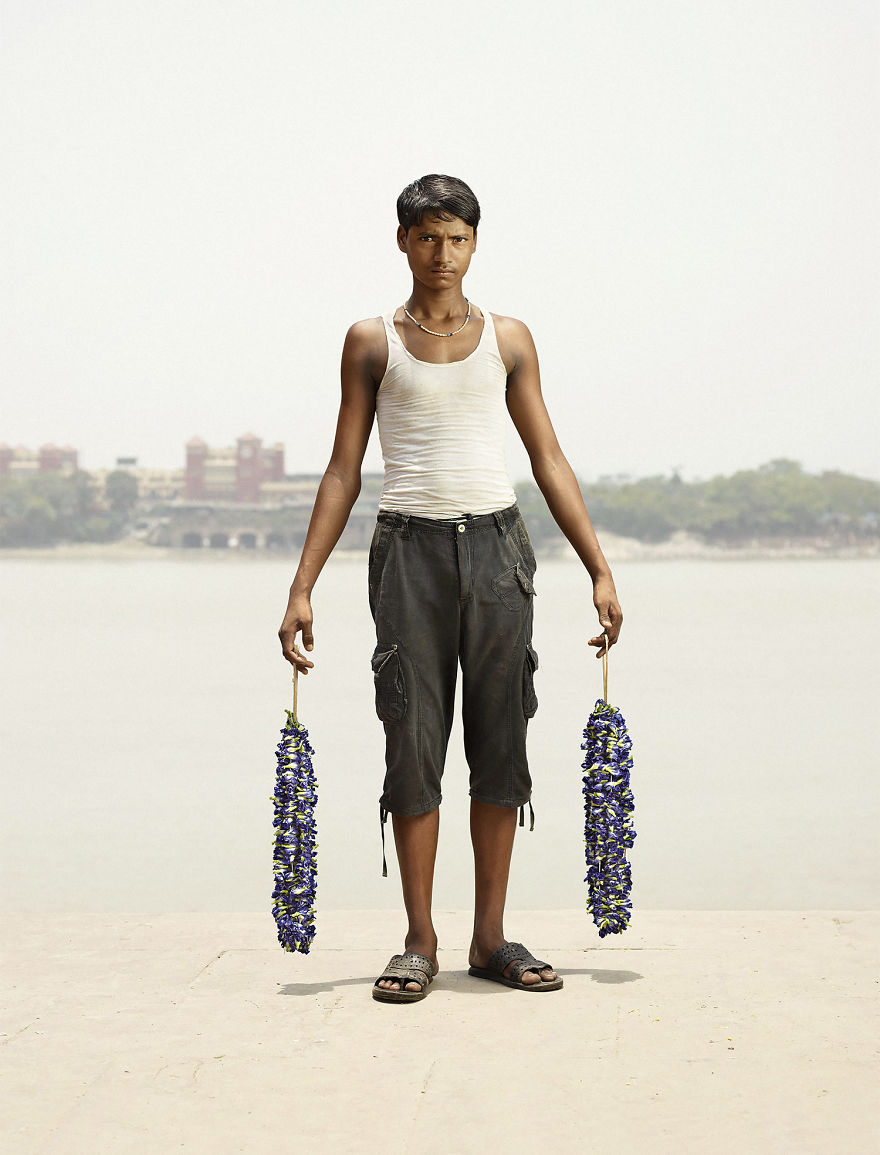 Sanjit Malik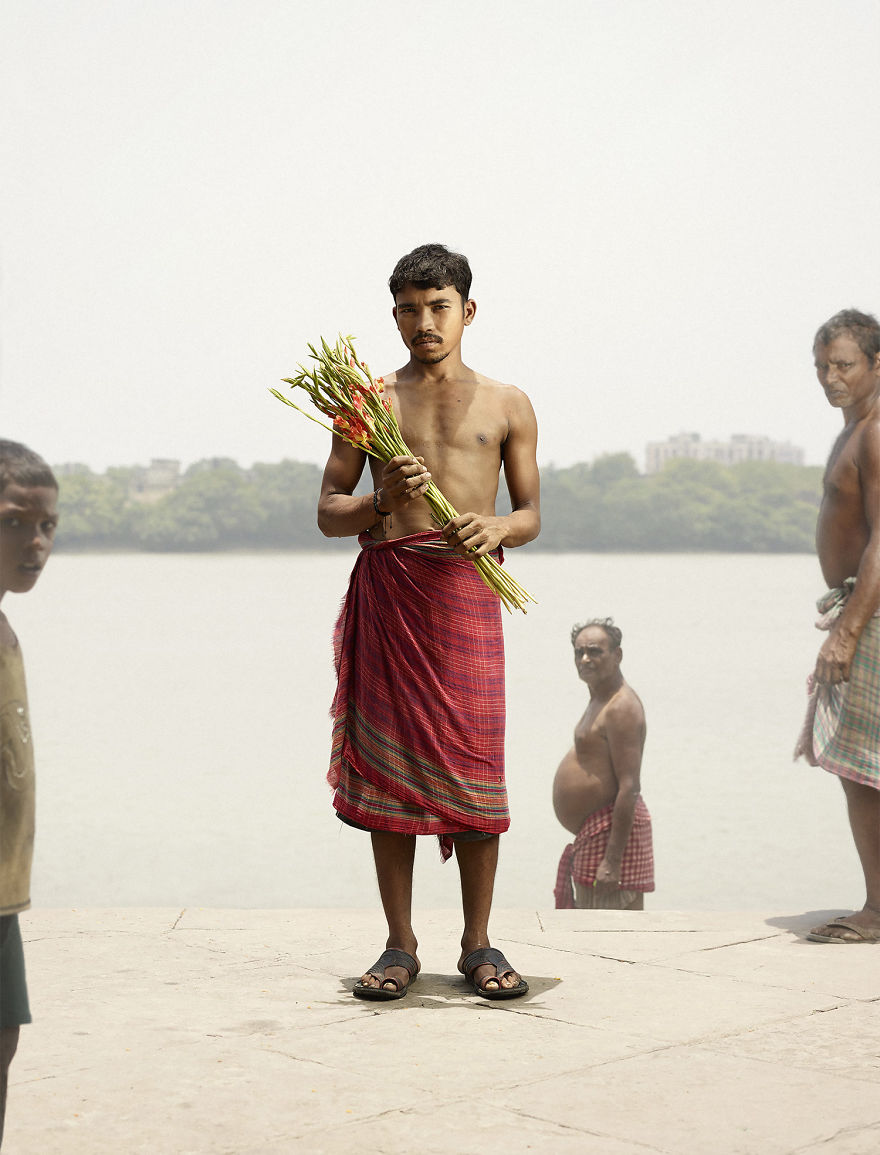 Kaari Yadav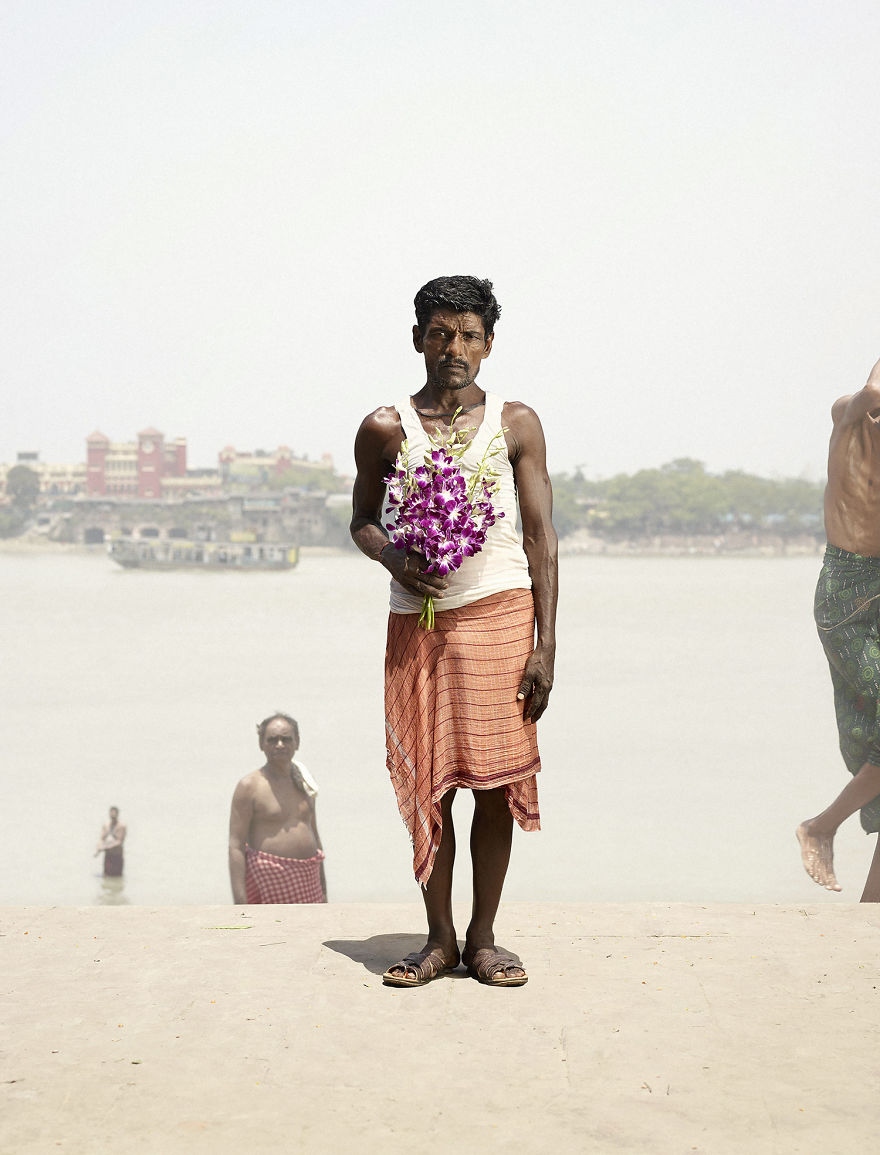 Sadhu Malakar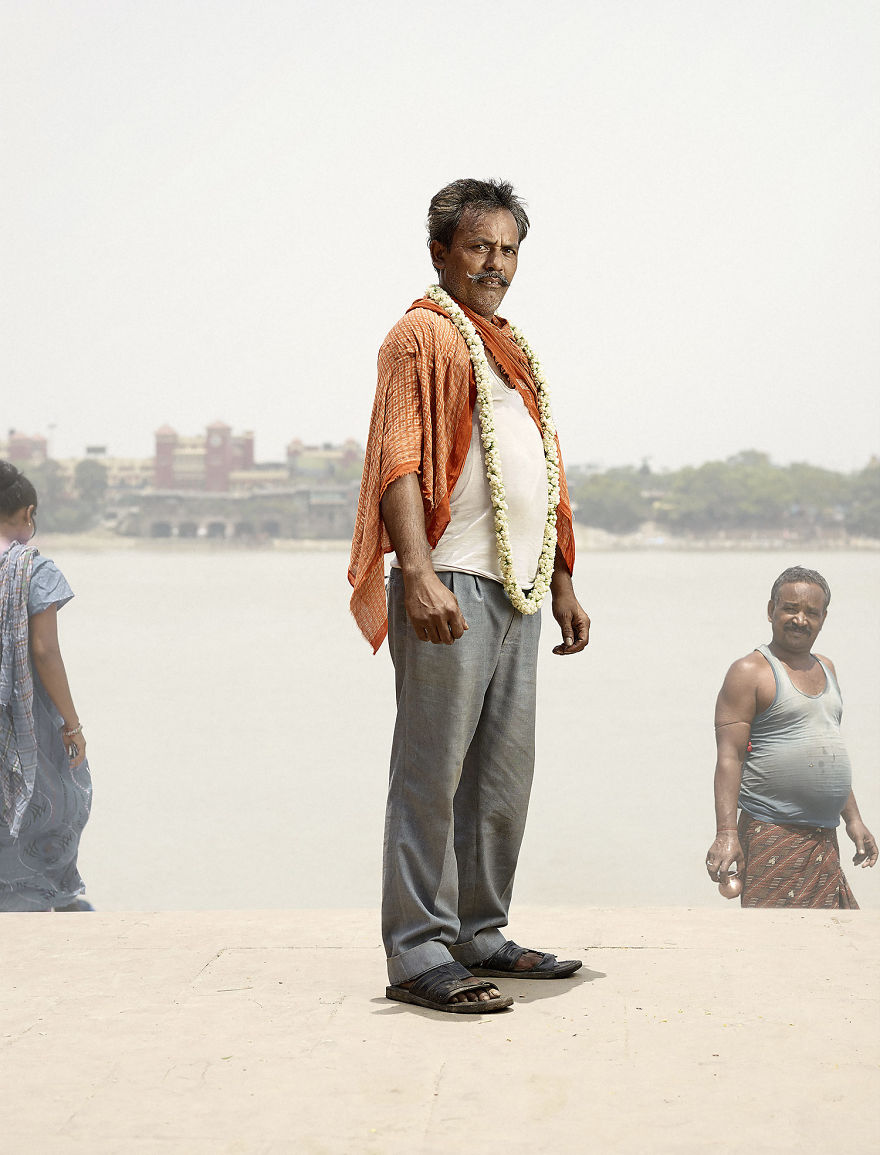 About Ken Hermann
Based in Copenhagen, Denmark Ken Hermann works for a diverse range of clients amongst those leading brands, agencies and media corporations.
Ken Hermann has a degree in advertising photography and his work has been published by a number of magazines and exhibited around the world. His City Surfer project made him the winner of Hasselblad Masters 2012.
An urge to explore photography has brought Ken around the world, from secluded regions of India and Ethiopia to the big city landscapes of New York where he has worked for renowned photographers like Brigitte Lacombe and Asger Carlsen.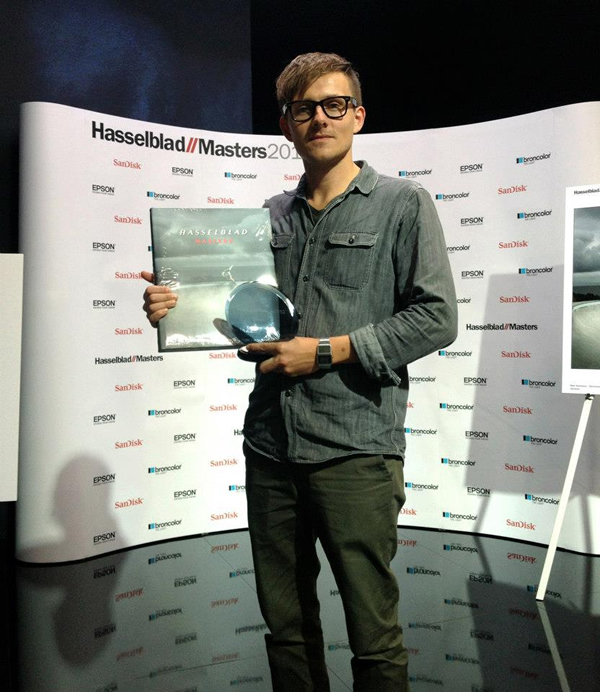 Ken Hermann – Getting the Hasselblad Master 2012 award at Photokina
The life in the cities as well as in the more abandon places is a big inspirational source to Ken Hermann and he loves to combine his commercial work with his other true passion- to explore life, people, and cultures.
Ken Hermann works in the fields of portrait, editorial – and commercial photography. In 2012 he became a member of Getty Images.
You can find Ken Hermann on the Web :
Copyrights:
All the pictures in this post are copyrighted to Ken Hermann. Their reproduction, even in part, is forbidden without the explicit approval of the rightful owners.