Tonle Sap is the largest freshwater lake in Southeast Asia & a UNESCO biosphere reserve. It is situated almost in the middle of Cambodia. Siem Reap is only 15 km to the north of it. The lake changes in size with each season.
During rainy season from June to October, the lake is filled by water flowing from the Mekong with 14 meters in depth and increases the surface of 10,000 square Kilometres. In dry season from November to May its size 3,000 square kilometres with two meters in depth and water flows out from the Lake to the Mekong, in and out flowing is the natural phenomenon incidences.
It is because of this significant change in water levels that fishing families who make their living on the lake began living in floating villages & everything- homes, shops, schools, hospitals – teeters just above the water on stilts. One million Cambodians directly depend on this lake in living. 89% of those people have stilt houses made in the lake and 11% live in floating villages.
This lake is well-known for its abundance in fish. It is the fourth largest source of fresh water fish in the world.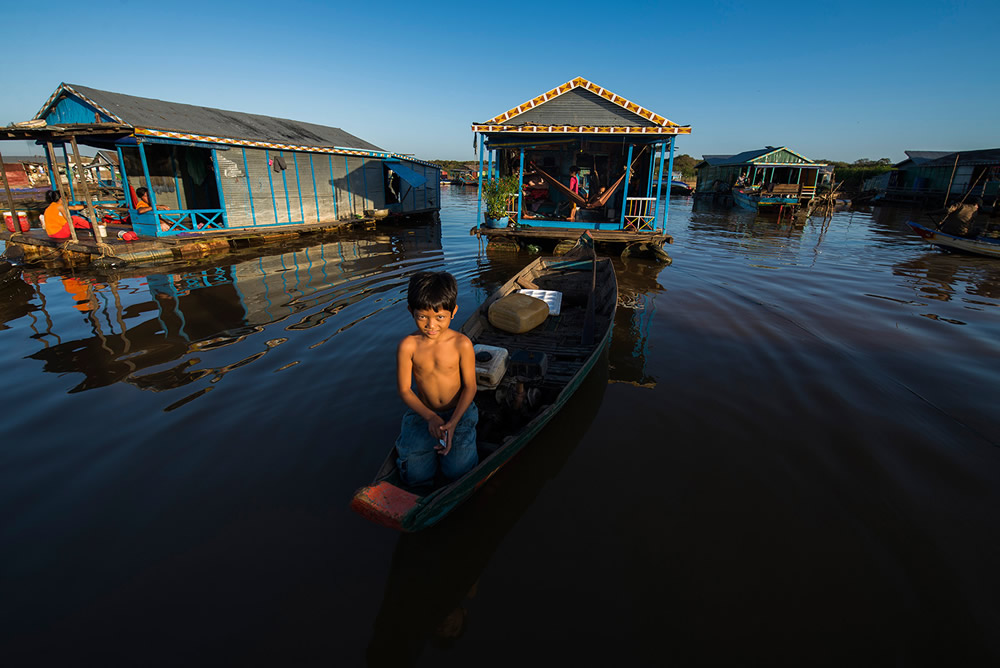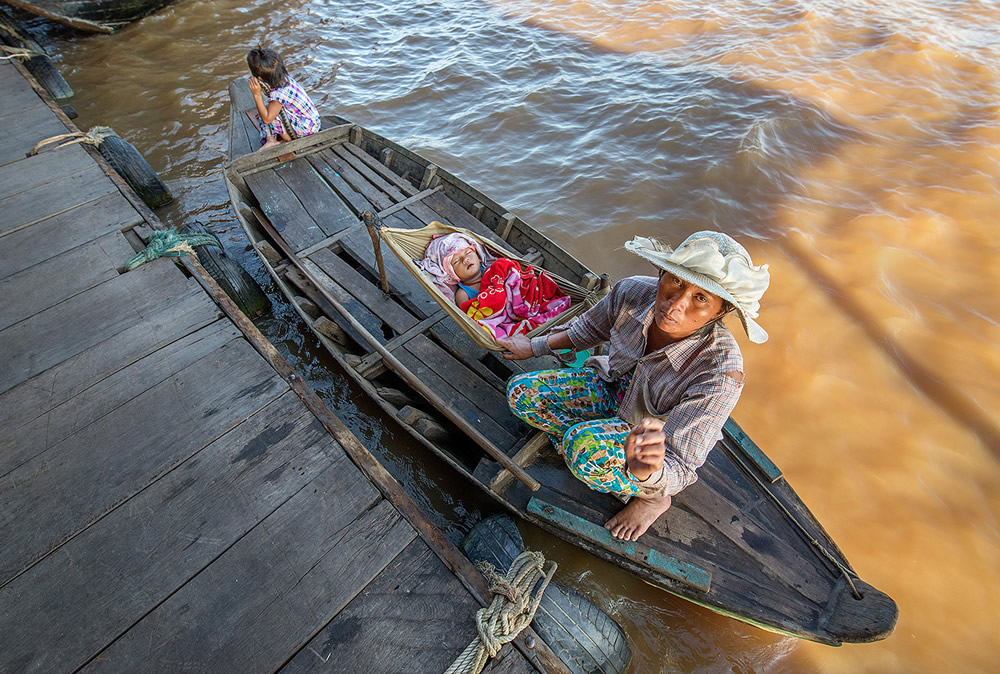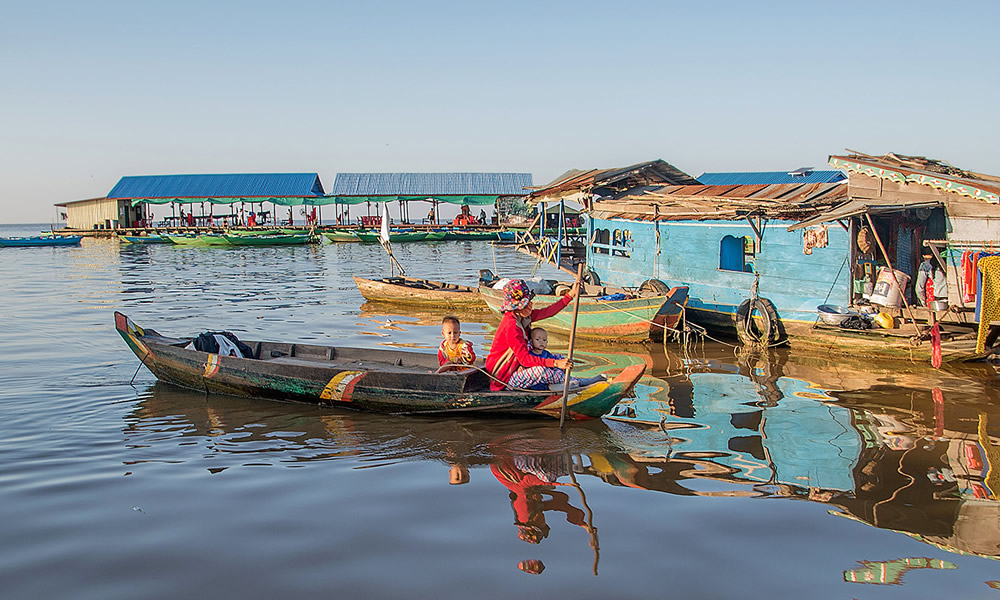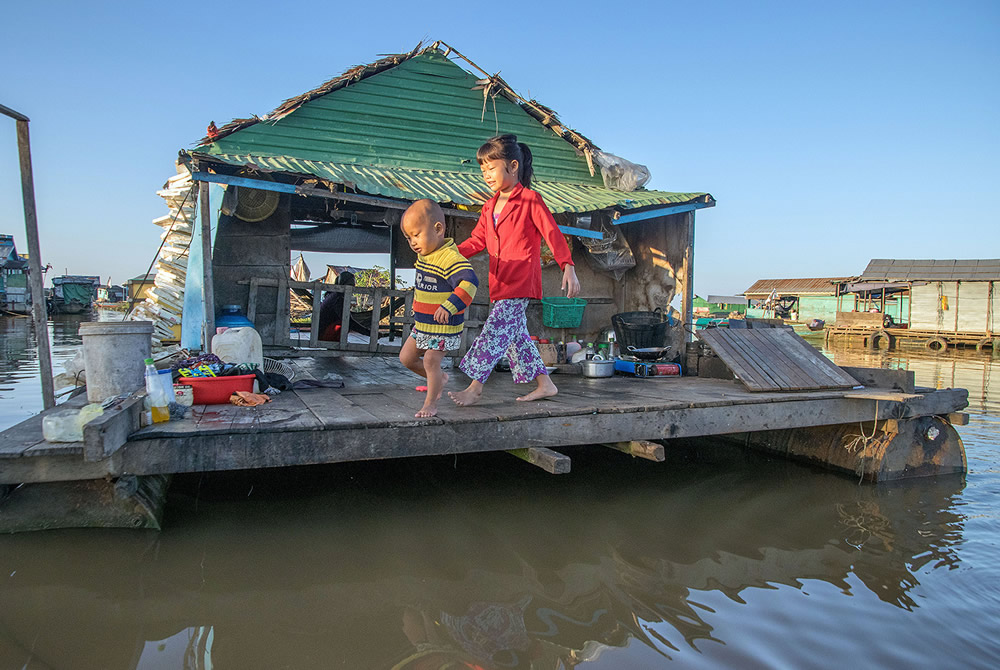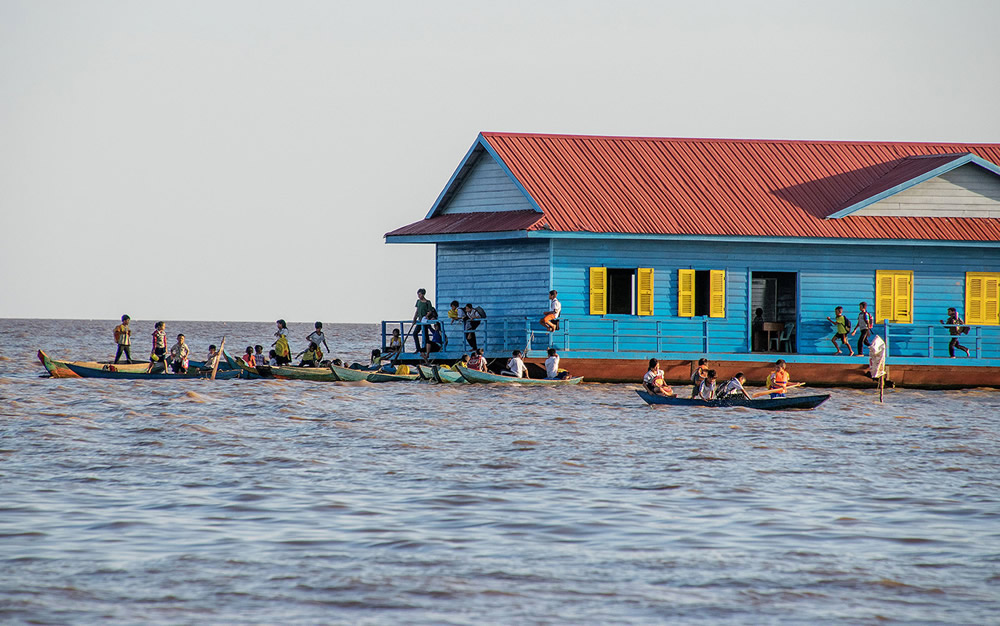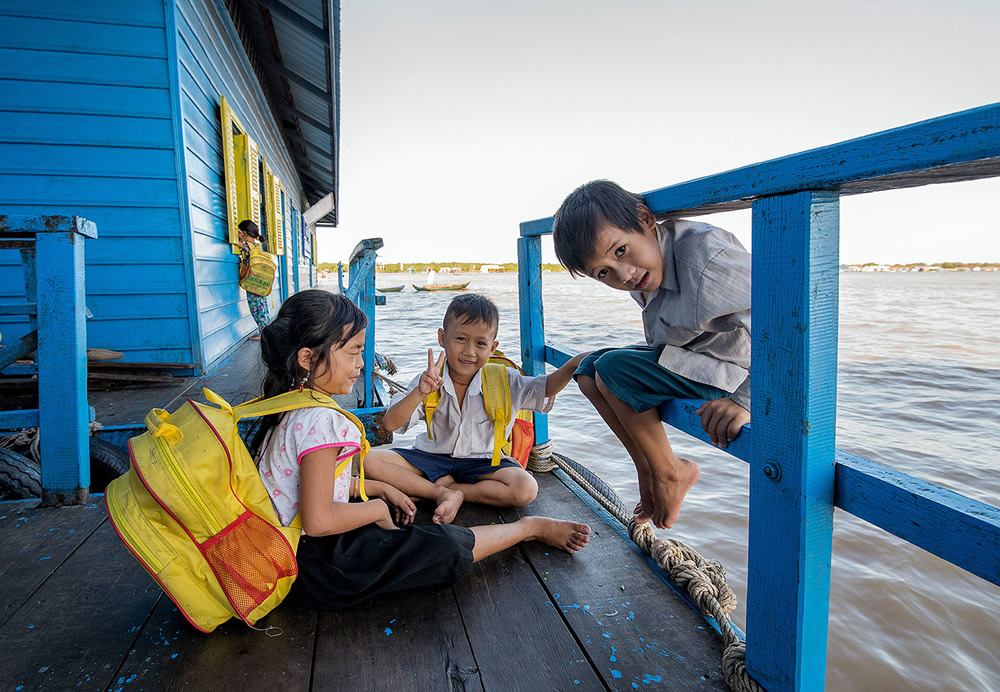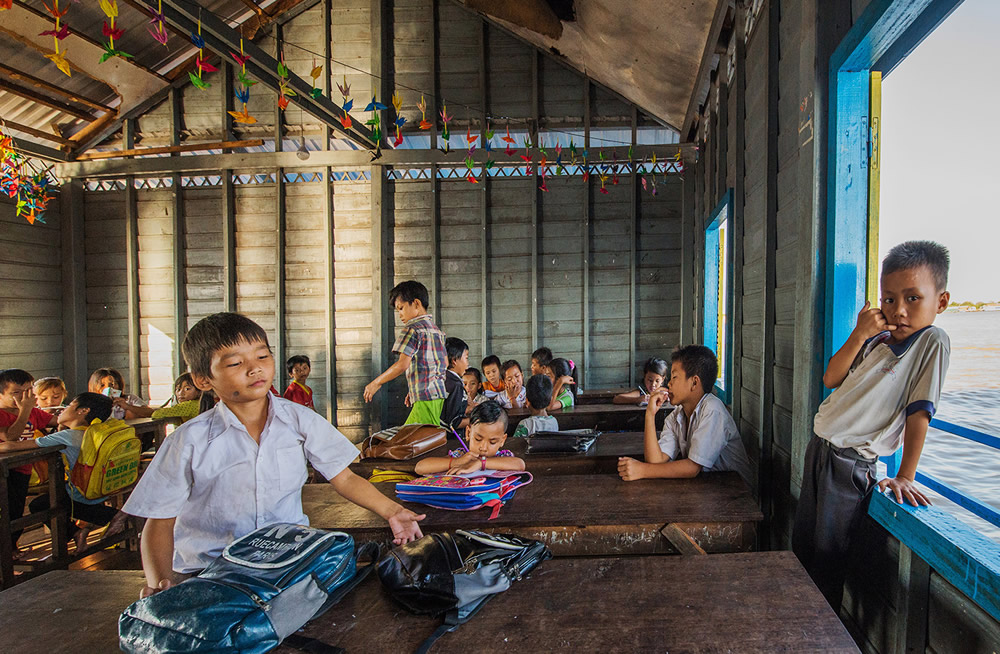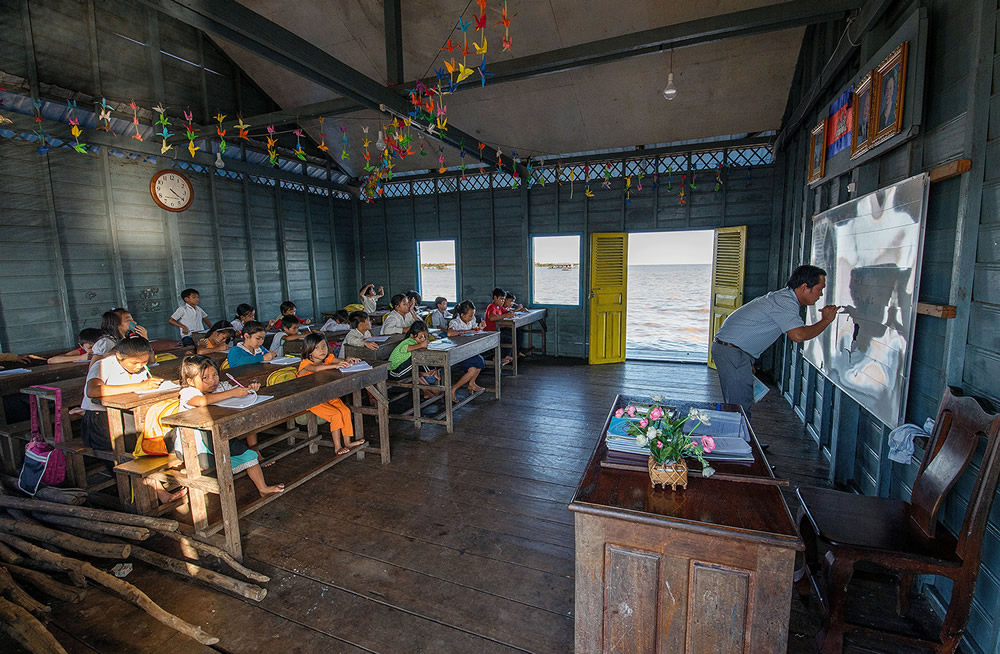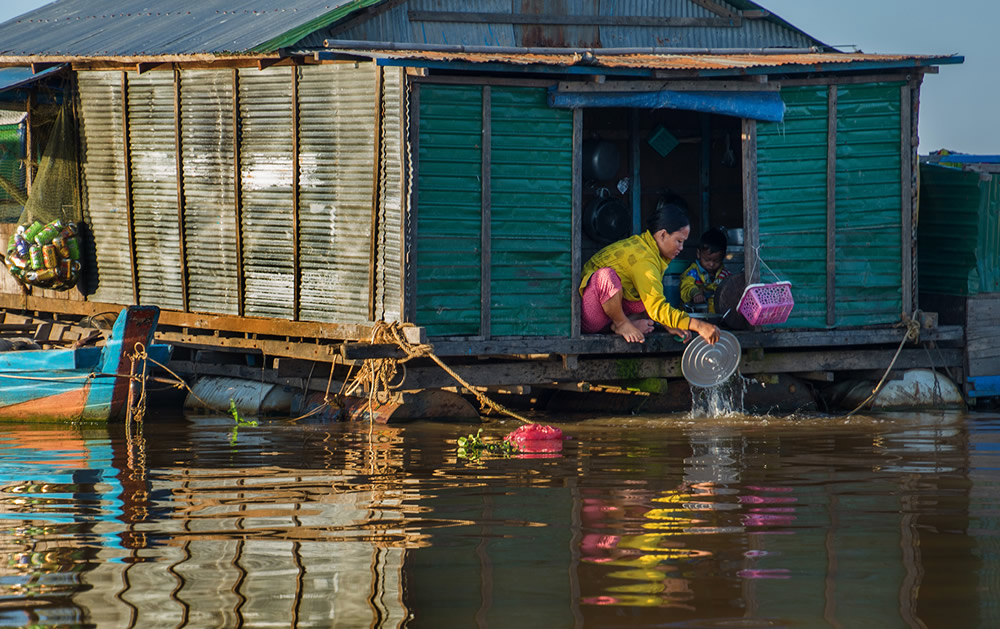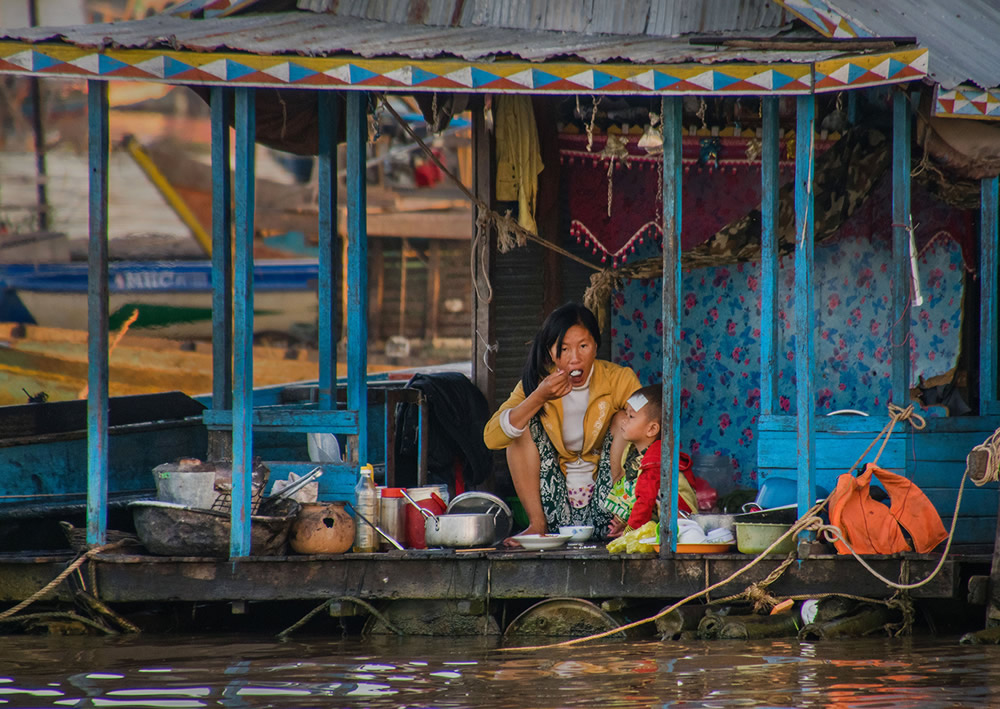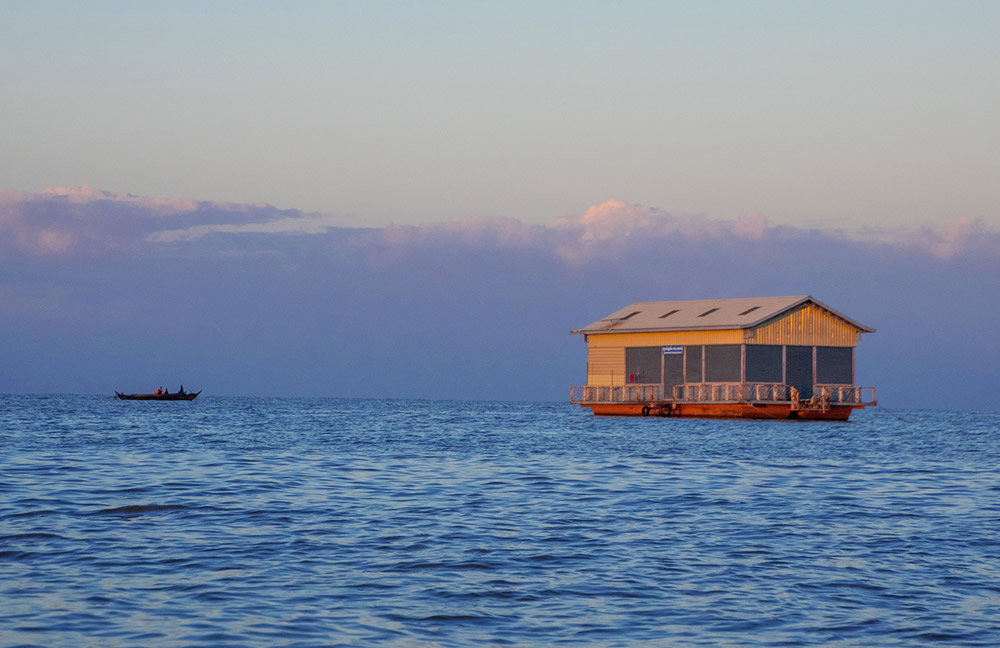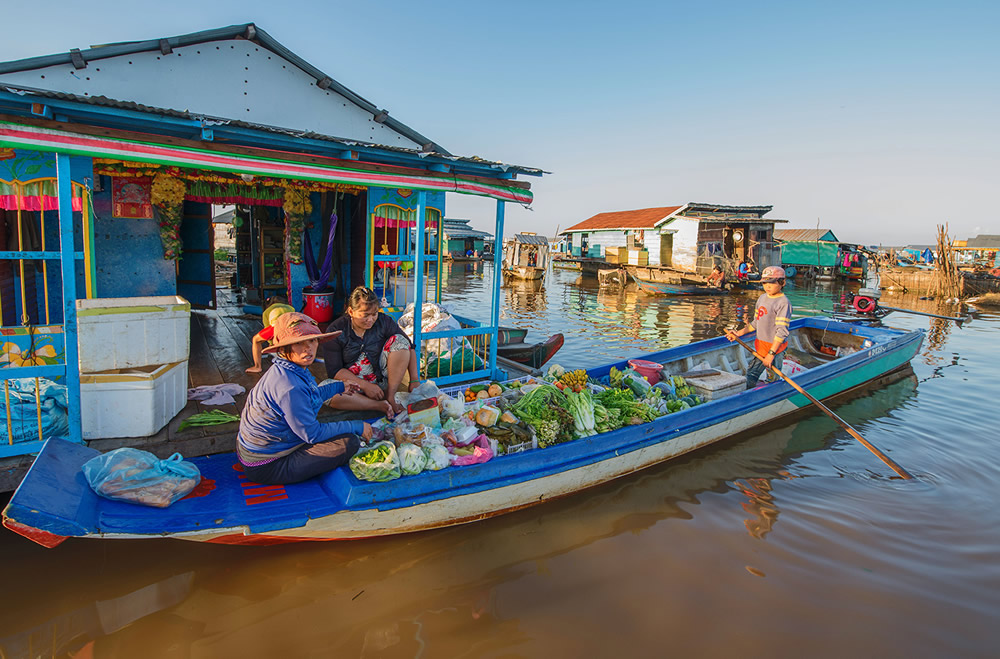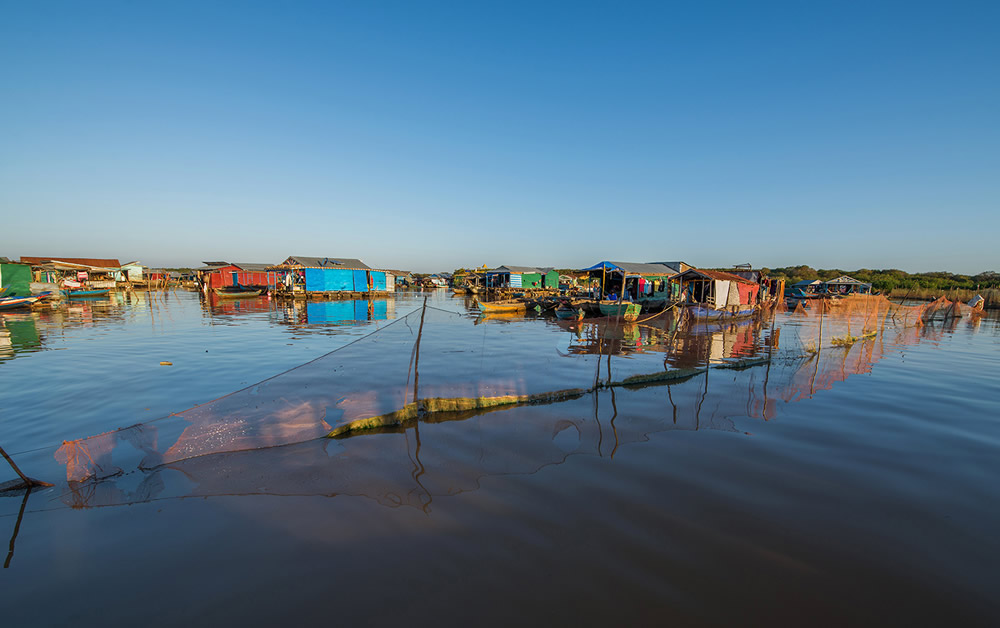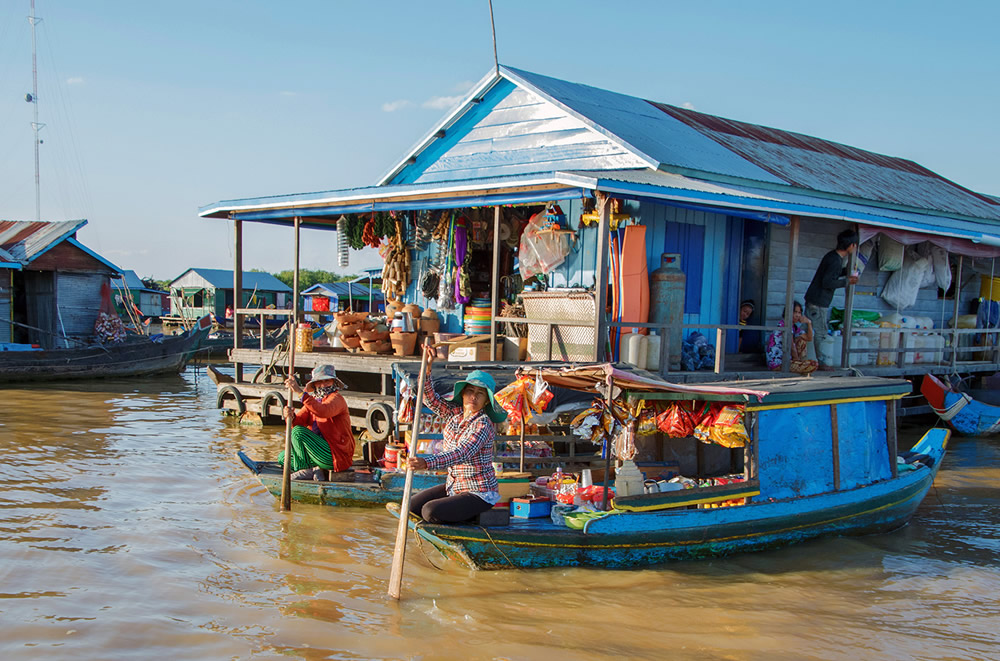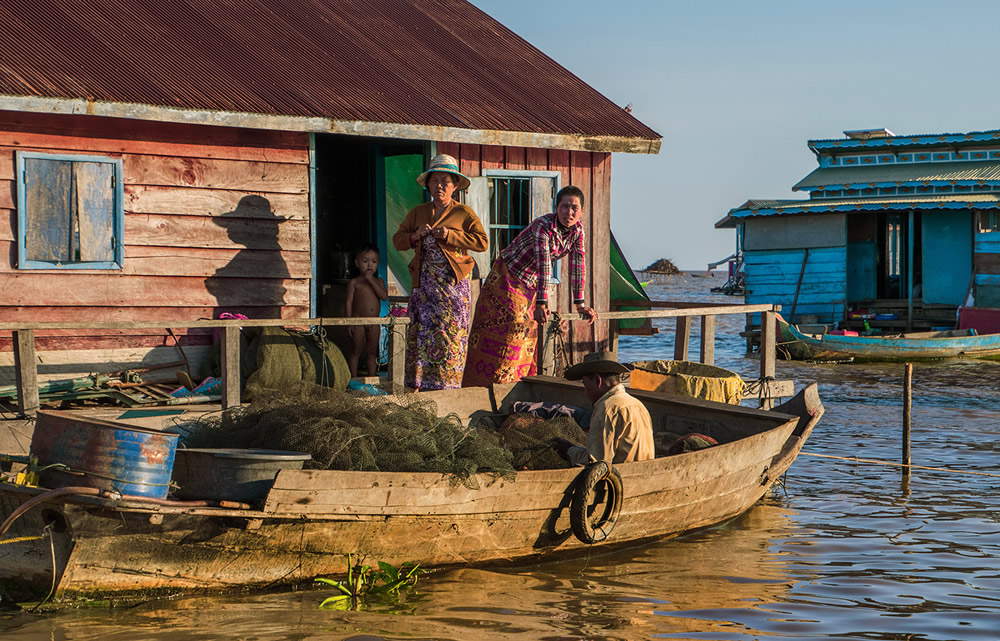 About Sirsendu Gayen
Sirsendu Gayen, an Assistant Professor in Chemistry at Vivekananda College Kolkata, is a passionate amateur photographer since 2006.Photography is his way of feeling, touching and sharing the freedom that he sees through the lens. He enjoys shooting different subjects with specific interest in travel, architecture, Nature and people to capture the spirit of Mother India.
This passion led him to achieve many national and international awards and more than 400 of his photographs have been exhibited in various national and international exhibitions. Some of his notable achievements in the field of photography are the following:
Received National Photo Award (Special Mention) 2011-12 from the Ministry of Information and Broadcasting, Govt. of India.
Received PSA Gold Medal at 11th Grand Canyon International Circuit 2013, USA & 16th Dilwarra Valley International Circuit 2014, USA
Received Humanity Photo Performance Award from UNESCO and China Folklore Photographic Association in the year 2013 & 2015
Winner in National Geography Traveller India Magazine BIG SHOT Photography Contest, April 2014 (THEME:SUMMER IS FUN)
Got First Prize In a National Level Photo Contest organized by Bio Diversity Board of Uttarakhand Government on the occasion of "International Bio Diversity Day 22 May 2014".
Second Prize in Amateur Photographer Magazine, UK Photography Contest for the month August 2014 (Theme: LANDSCAPE AT DAWN & DUSK)
Second Prize in Black & White Section and another two photographs have been selected in B/W section for the Exhibition in 19th National Photo Contest organized by GUJRATA STATE LALIT KALA ACADEMY( Theme: Indian Arts and Culture)
3rd PRIZE in Popular Photography Magazine USA Your Best Shot ( YBS) Photo Contest for the month October 2016
Received First Prize in Nikon ' Who Are You ' Contest organized by Nikon India in the year 2015
Grand Prize Winner in 'WeAreFamily' Photo Contest 2017, Jointly organized by National
Geographic Traveller India & Canon India.
His work has also appeared in Amateur Photographer Magazine UK, National Geographic USA(Online), National Geographic Traveller Magazine India, Lonely Planet Traveller UK, Lonely Planet Asia, Lonely Planet India, Outlook Traveller, Photo life Magazine Canada, Digital Camera World UK, N- Photo Magazine UK, Times of India ( Kolkata Edition ) and numerous other publications.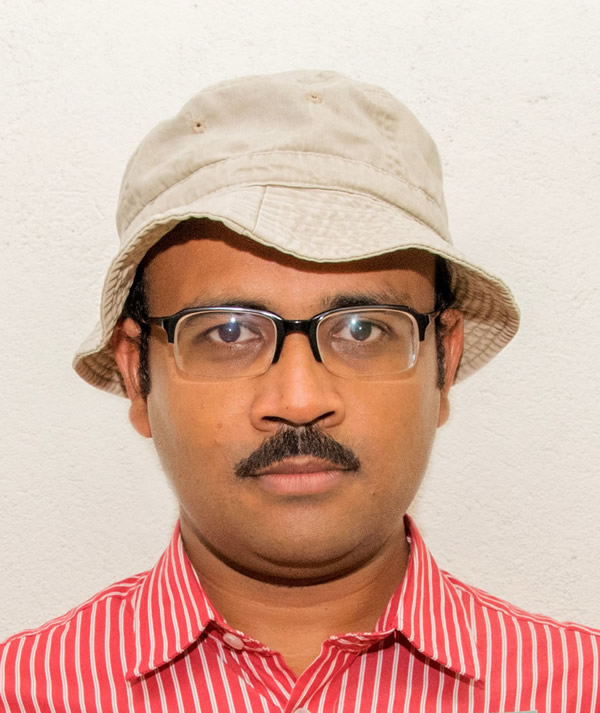 You can find Sirsendu Gayen on the Web:
Copyrights:
All the pictures in this post are copyrighted Sirsendu Gayen. Their reproduction, even in part, is forbidden without the explicit approval of the rightful owners.