Holi is a Hindu spring festival, originating from the Indian subcontinent, celebrated predominantly in India but has also spread to others areas of Asia and parts of the Western world through the diaspora from the Indian subcontinent, also known as the "Festival of colors" or the "Festival of love". The festival signifies the victory of good over evil, the arrival of spring, end of winter, and for many a festive day to meet others, play & laugh, forget & forgive and repair the broken relationship.
It is also celebrated as a thanksgiving for a good harvest. it lasts for a night and a day, starting on the Evening of Purnima (full moon day) falling in the month of Phalguna, which falls somewhere between the end of February and middle of March in the Indian calendar. The vibrancy of color on just the other day is something that brings a lot of positivity in our lives and Holi being the festival of colors is actually a day worth rejoicing.
However, on the land of Krishna(Mathura, Uttar Pradesh) they celebrate the festival in a traditional way for 9 days. First two days are for Laddu Holi, next two days they celebrate Lathmar Holi in Barsana and Nandgaon, next two days are Phooli ki Holi in Vrindavan.
The story behind Lathmar Holi is that Lord Krishna visited Barsana to playfully tease his beloved Radha and her friends (Gopis), by throwing colored water on them. Taking it as an offense, Radha and her friends chased Krishna to beat them. Also during those days, boys dressed them as females as they call it a tradition and dance as they celebrate "Lathmar Holi" & Phoolo ki Holi at Barsana/Nandgaon in the northern Indian state of Uttar Pradesh.
Another major attraction of the festival is Widow Holi:
'Holi' a festival of colors where people alike join in the celebrations throwing away the gloom of winter and rejoice in colors and liveliness of spring. When it comes on a widow, For conservative Hindu women in India, becoming a widow can mean eternal banishment from society. When husbands die, widows often end up ostracised, dismissed as inauspicious perpetual mourners, they're not socially permitted to celebrate the festival, especially which are related to colors.
Breaking the shackles of tradition, around 800 widows played Holi with gulaal and flowers in the land of Lord Krishna, Vrindavan, Mathura, India. According to sources the rituals of playing Holi with Widows started in 2013 and since then counts are growing, hundreds of Krishna devotee also join and play Holi with them including kids and old age women.
About Sourabh Gandhi
Sourabh Gandhi is a professional travel photographer based in New Delhi, India. He likes to explore festivals of India and has been shooting them from past 8 years. His images got featured in several national and international magazines including National Geographic, Smart Photography, and N-Photo magazines. He was one of the finalists in the Travel Photographer of the year 2018 by National Geographic and got featured worldwide in several articles, websites, and blogs.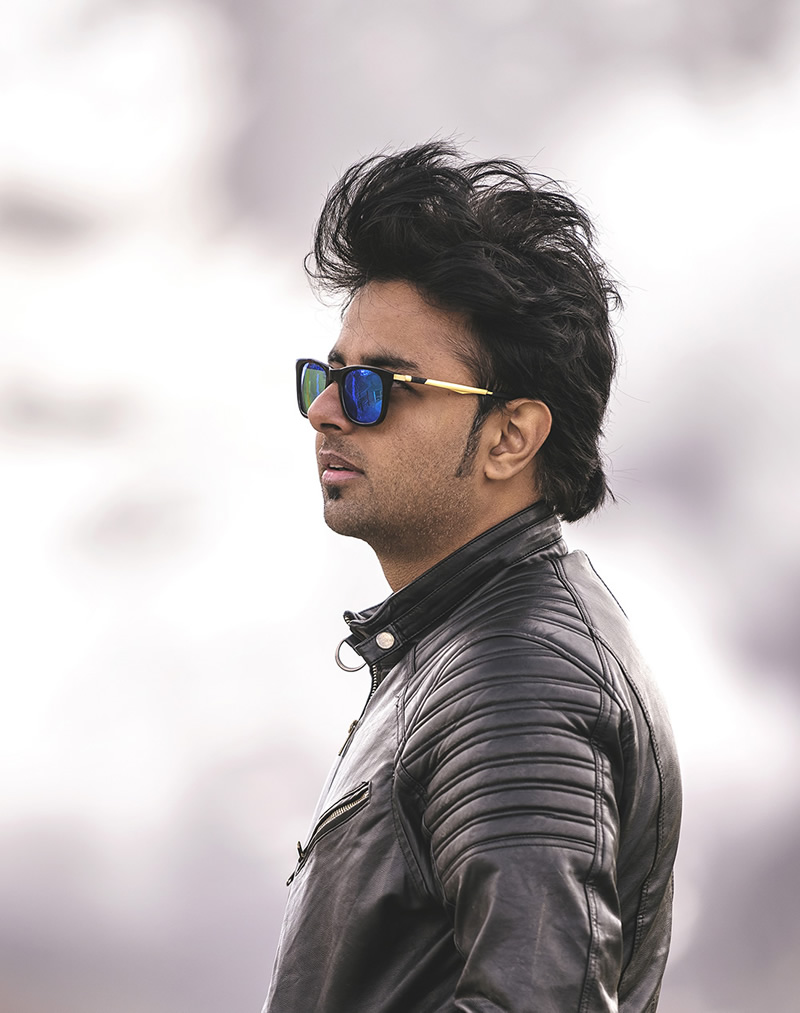 You can find Sourabh Gandhi on the web:
Copyrights:
All the pictures in this post are copyrighted Sourabh Gandhi. Their reproduction, even in part, is forbidden without the explicit approval of the rightful owners.