While clicking lifestyle photos I found workers who work in a brick factory, they lead a very unique life than the others. They have to lead a very unhealthy and risky life. Brick is an essential element of buildings. This story is about the lives of the workers in brick factories. Brick factory workers are usually really hard worker and they have to do a really tough job. Some of the workers live around the brick factory in tiny houses with their families.
They made houses by bamboos and cloths. For brick making process, they make small groups and do different works such as collecting clean mud, making brick shapes by the mud, arranging mud in the oven, burning the bricks, and collecting bricks after removing the dust from the burned bricks. So as previously said they first collect mud and make them clay with water and then they give brick shapes with some wooden frame. And then a group arranges these raw bricks.
In the meantime, other groups become busy with arranging the oven for burning the raw bricks. Then after drying the raw bricks with the sunlight they store these bricks in the oven they made and started to burn them. A group removes the dust from the burned bricks so that they can get pure fresh red bricks. And after burning all they arrange the bricks finally. Thus they make bricks in brick factories and earn their livelihood.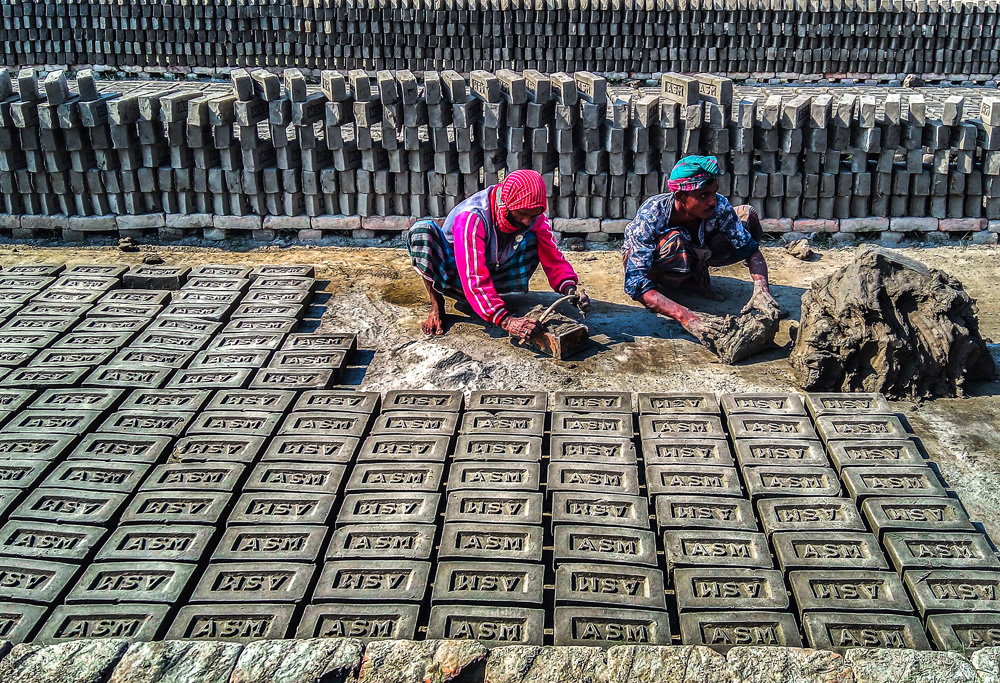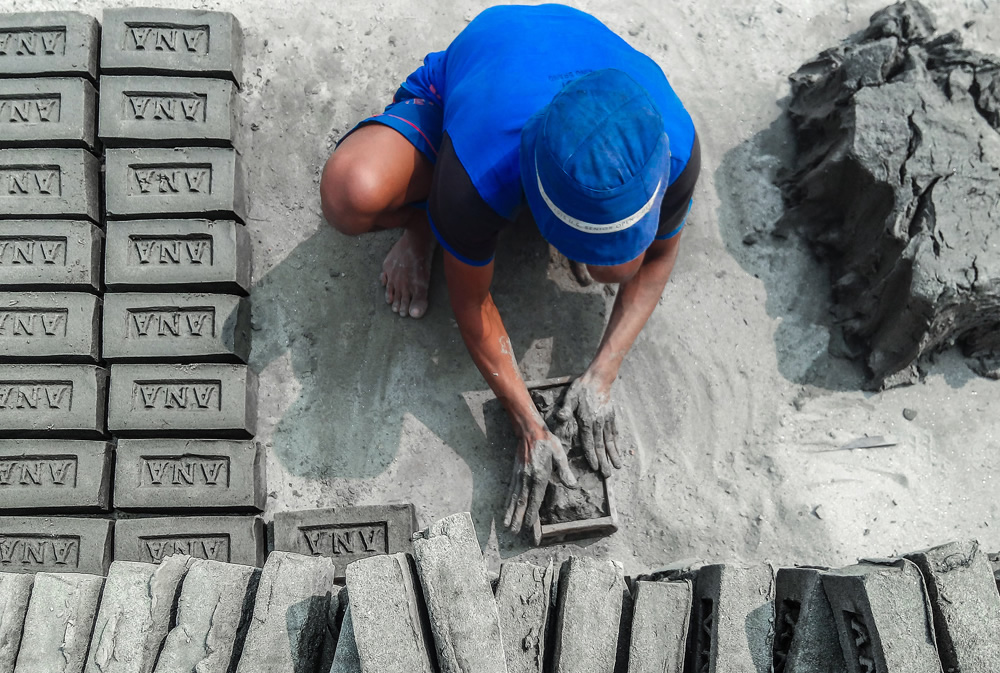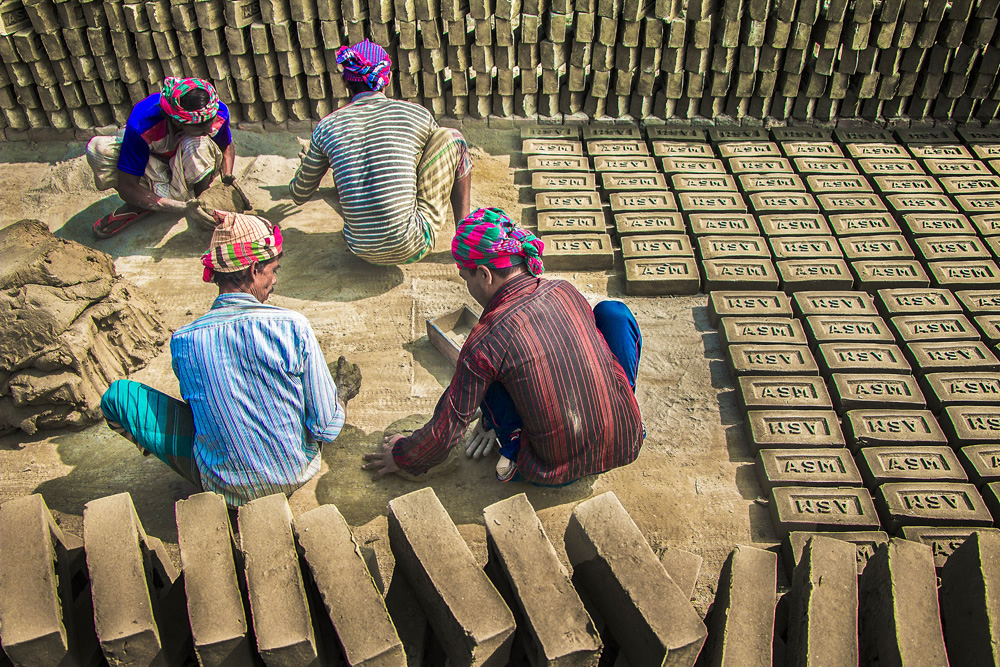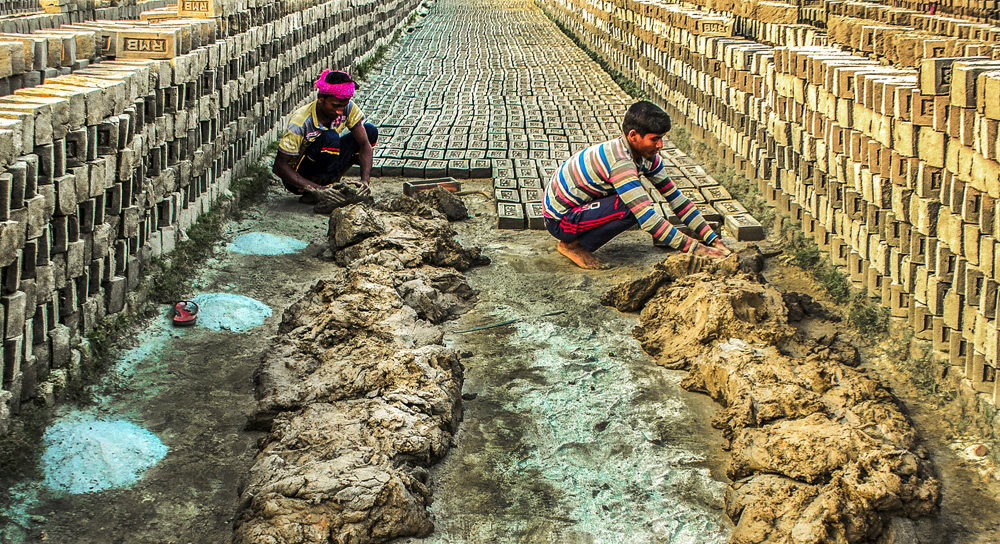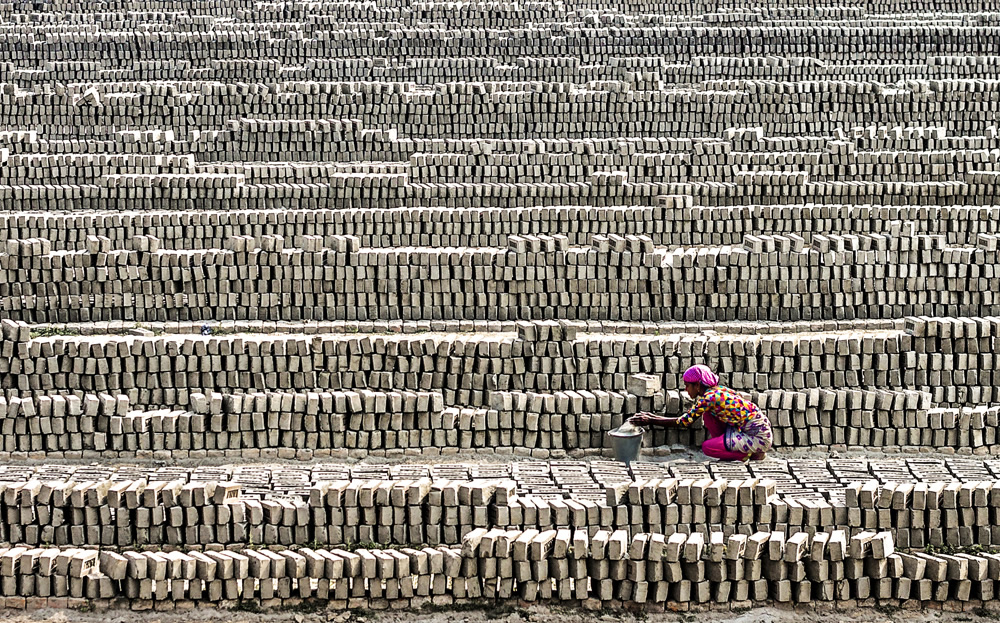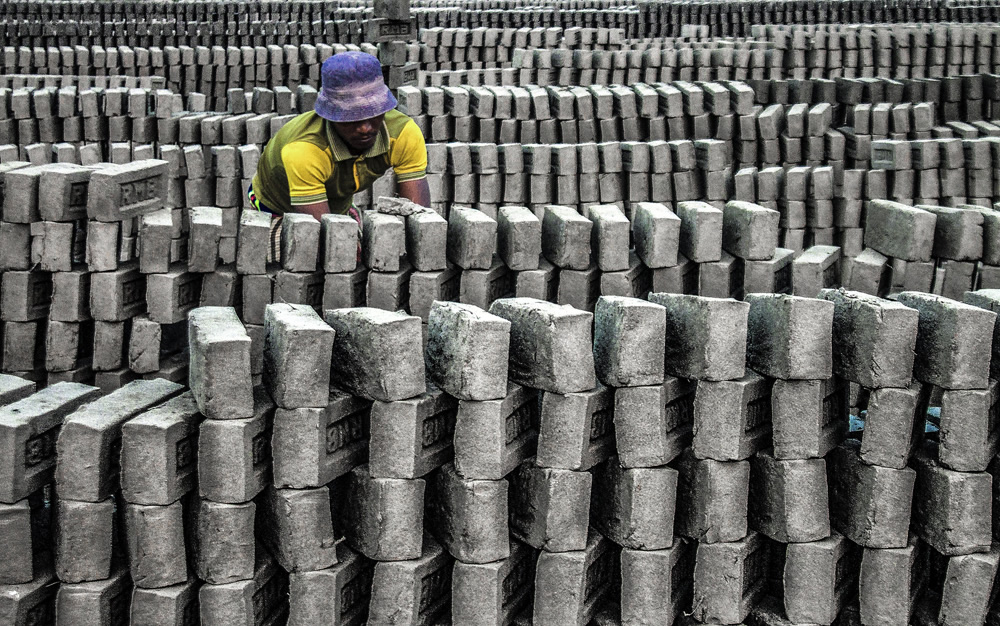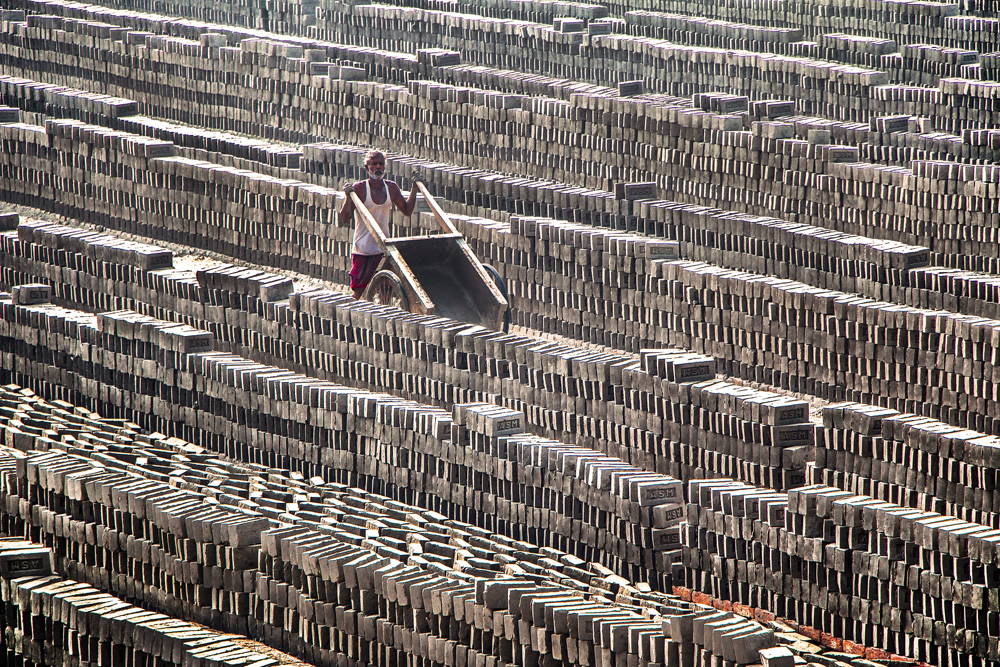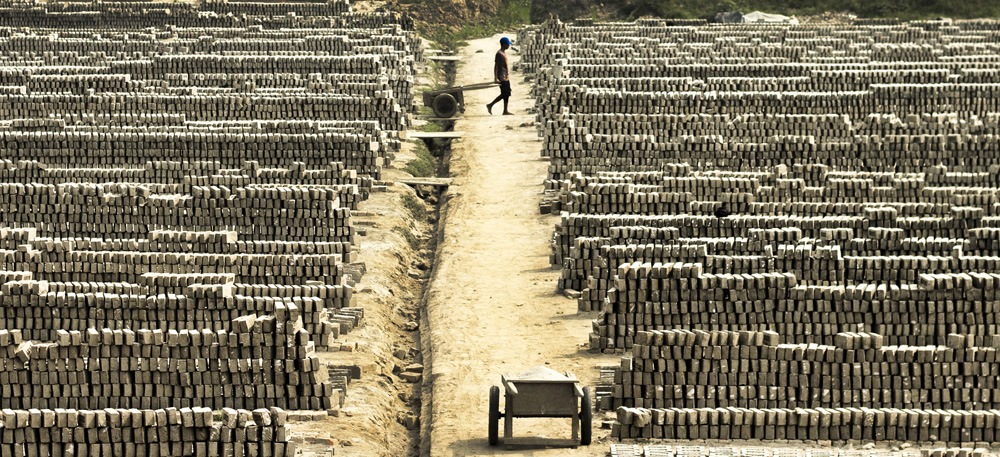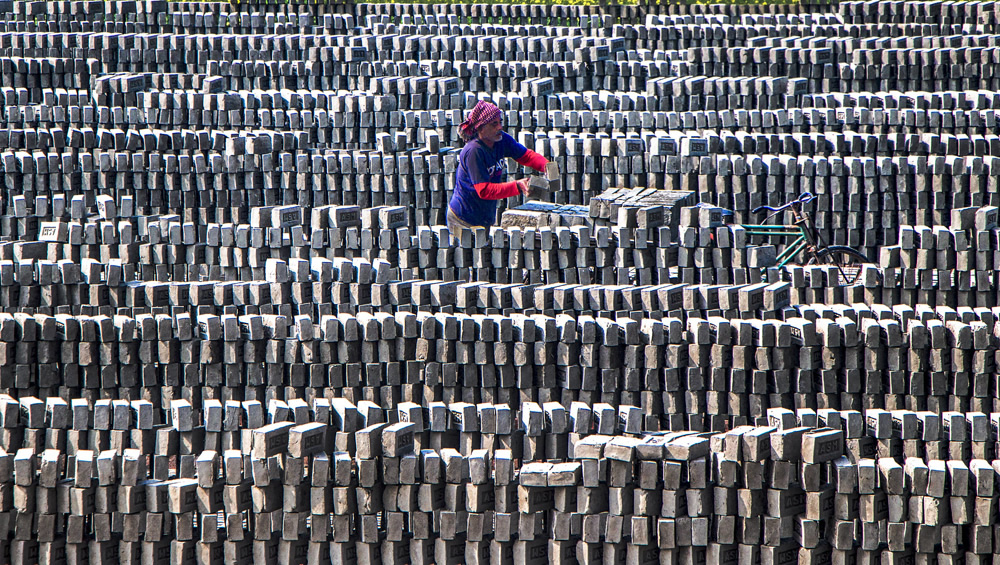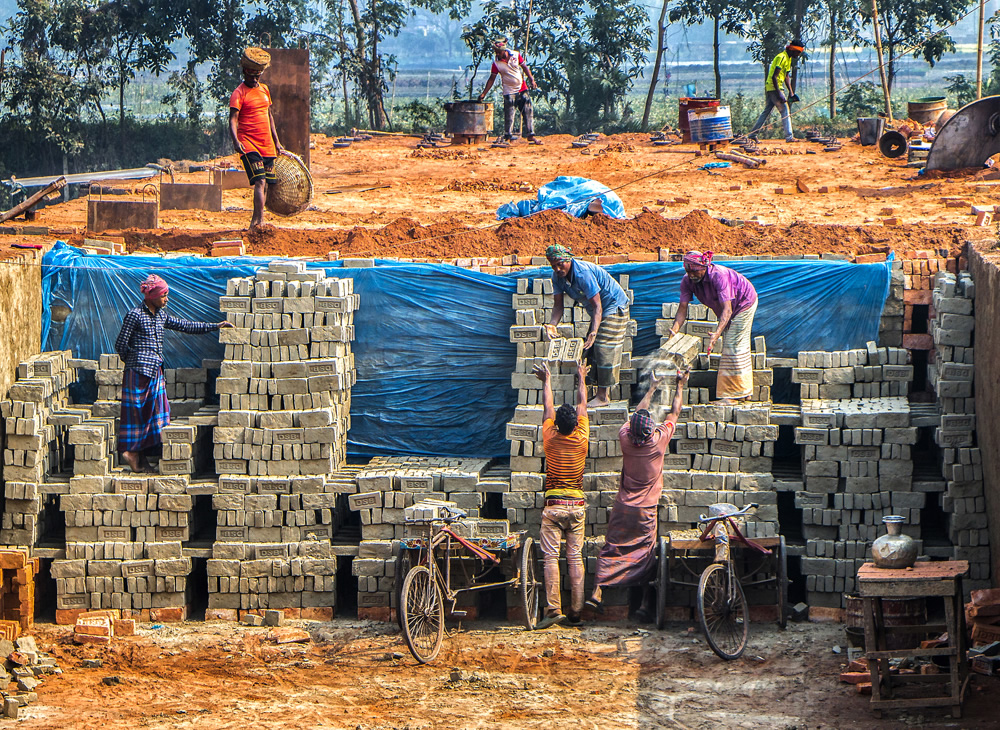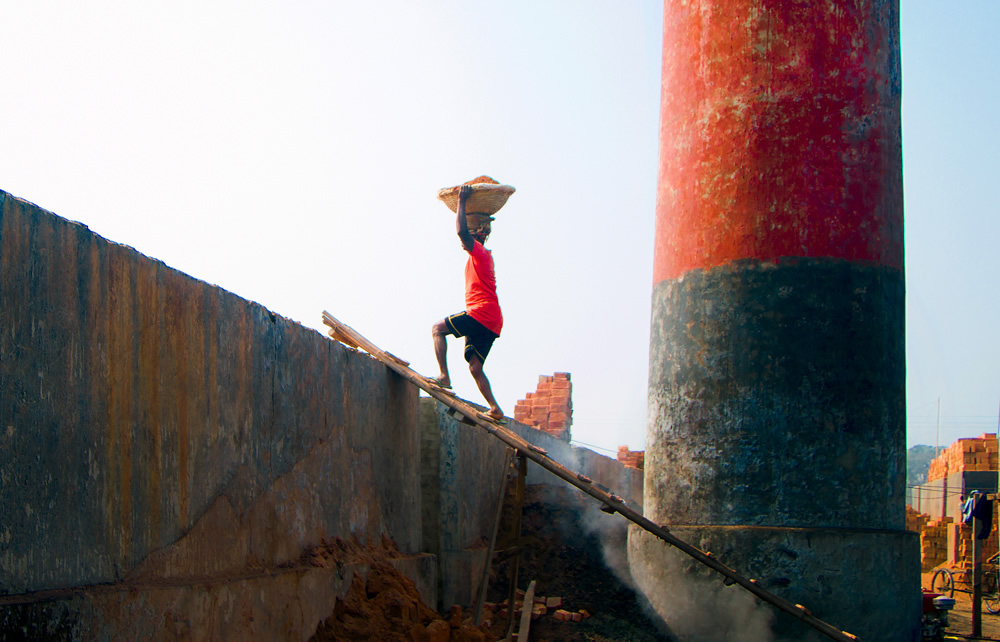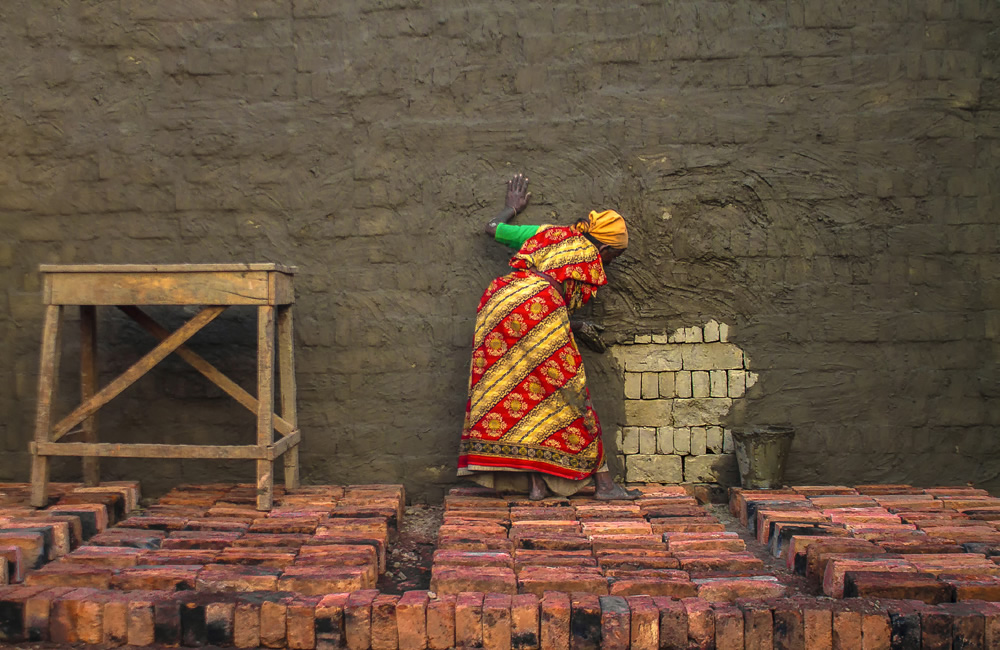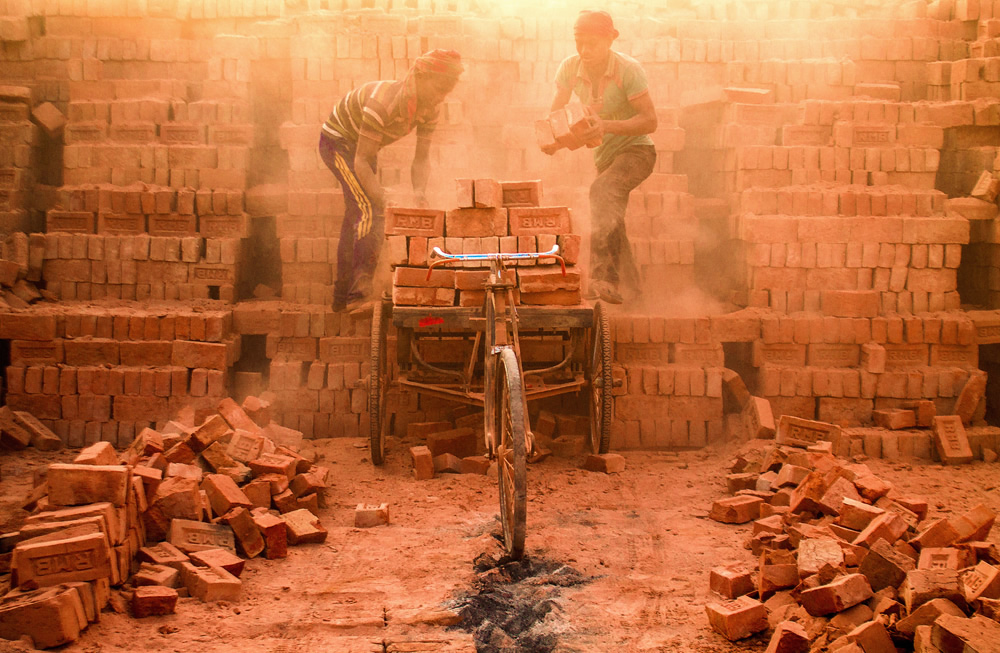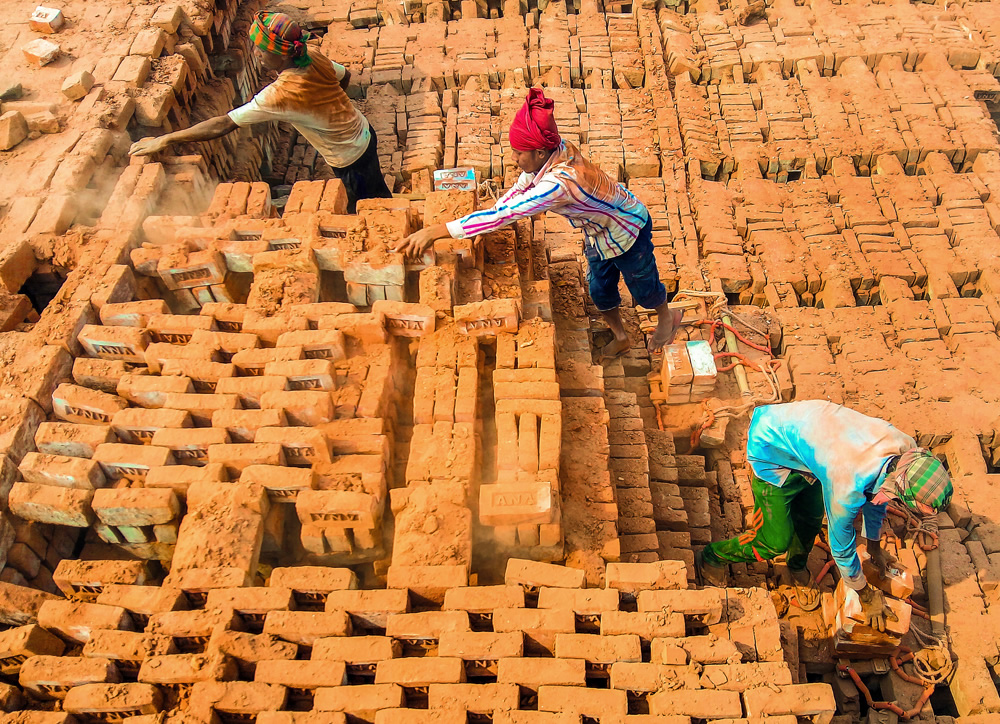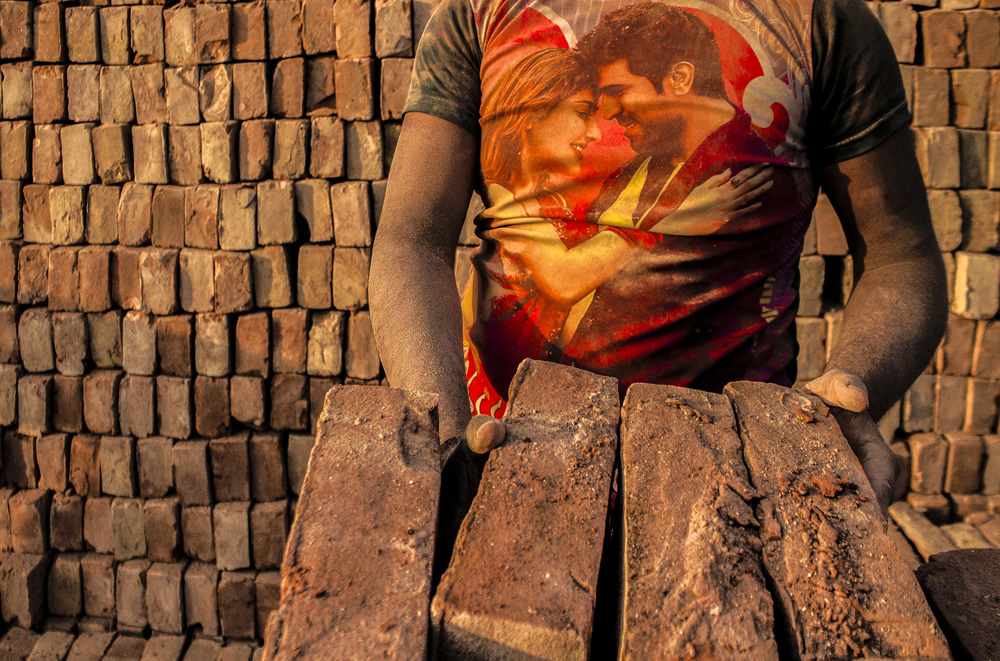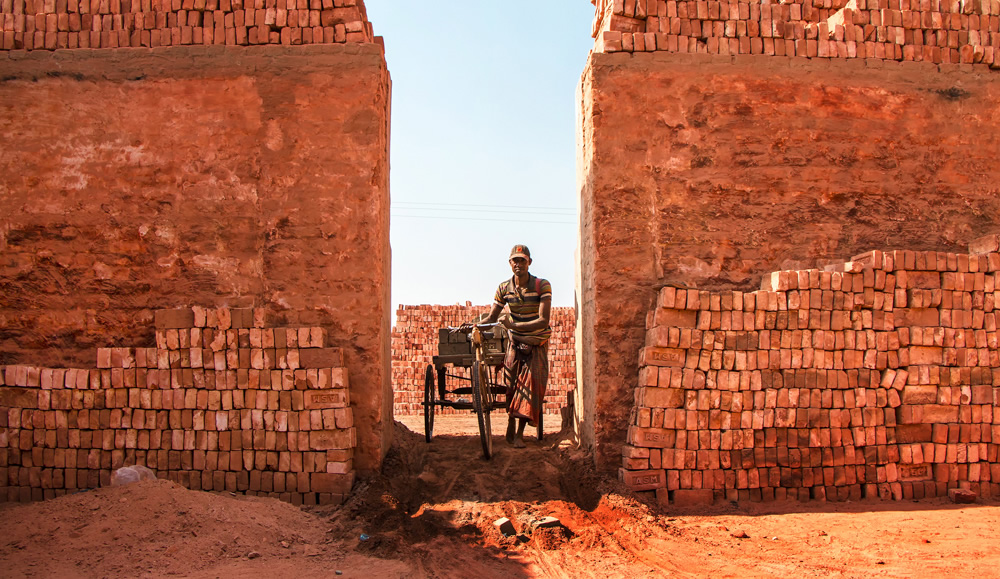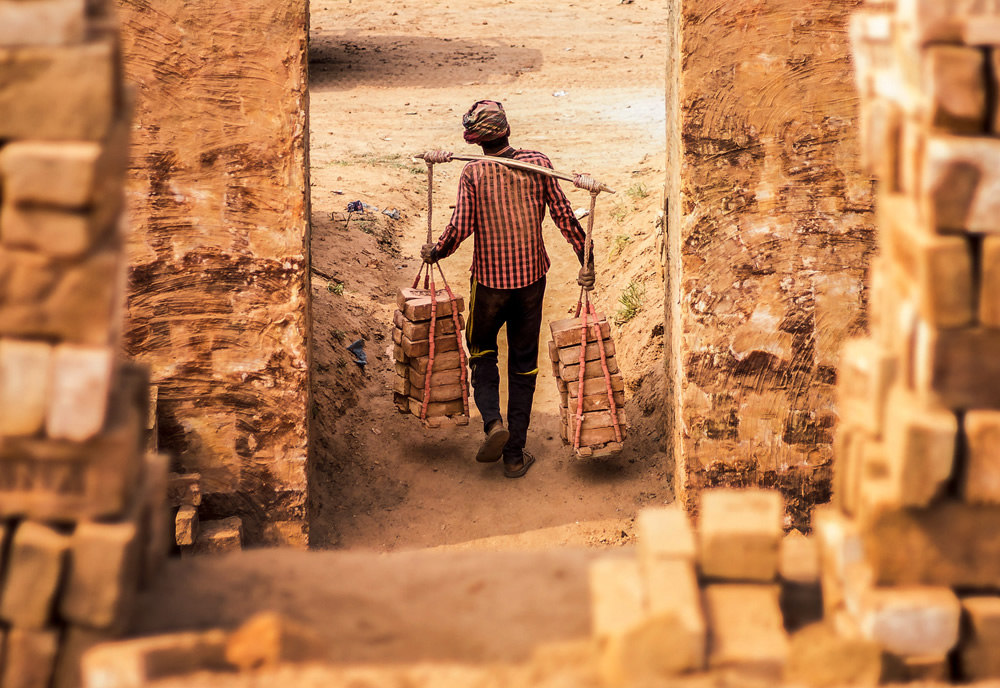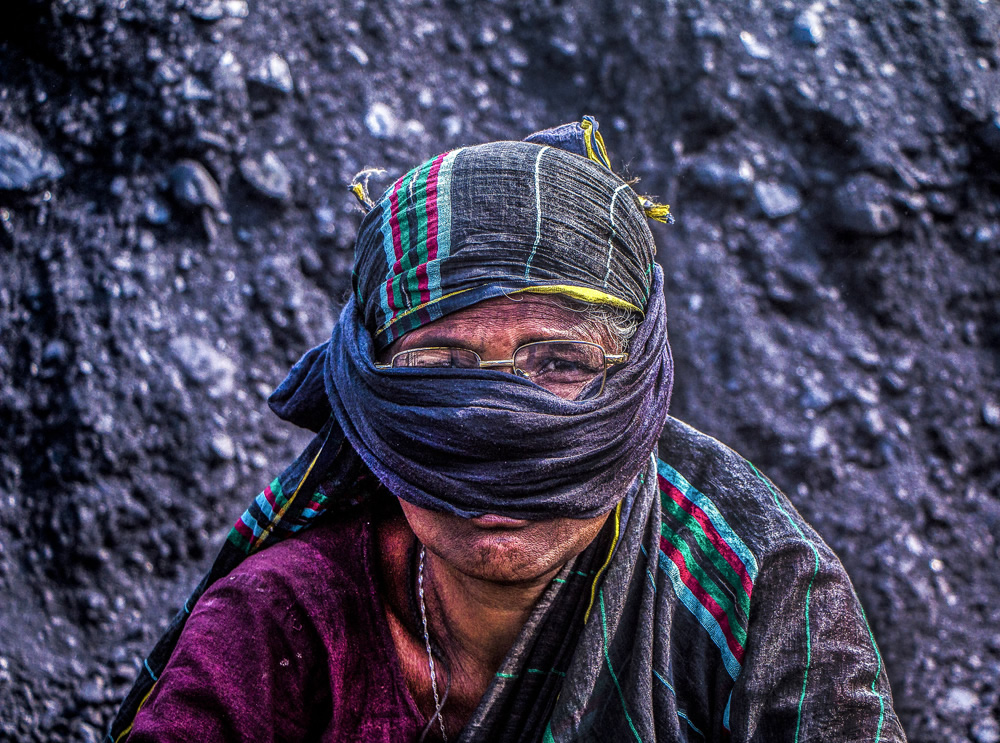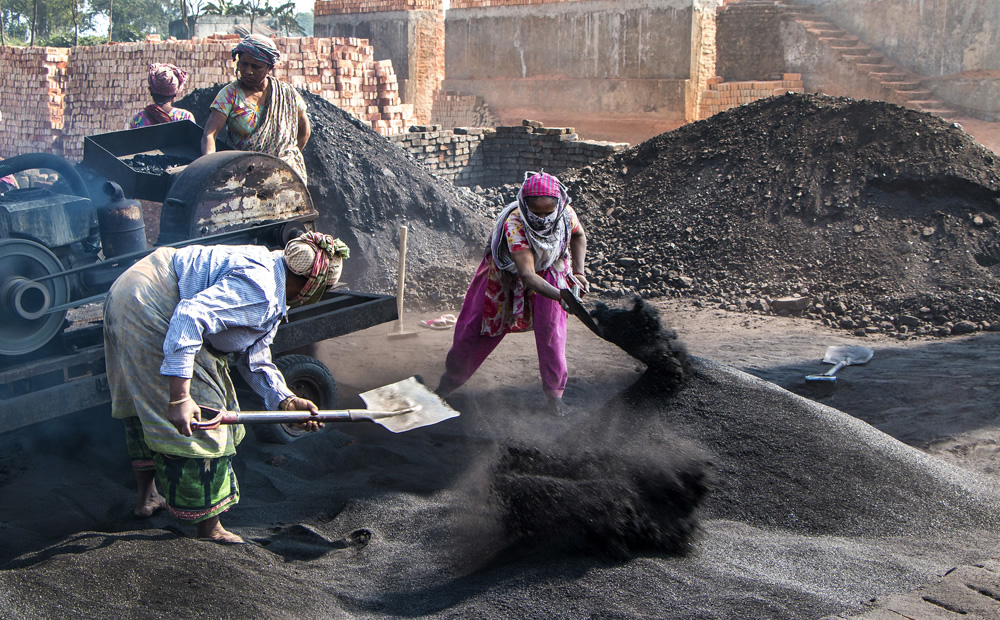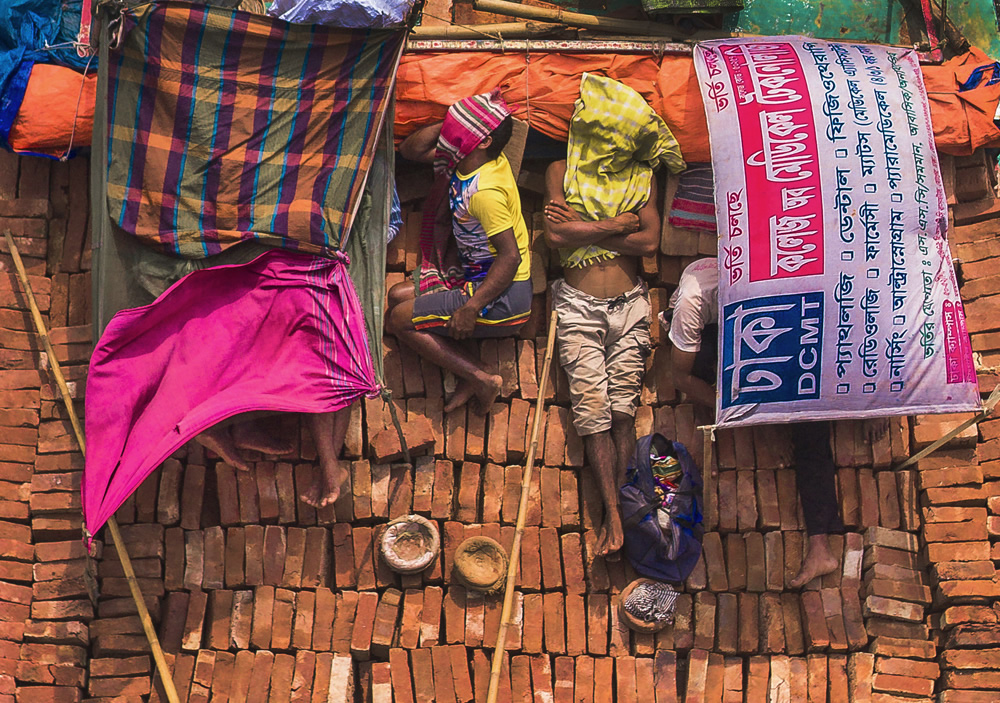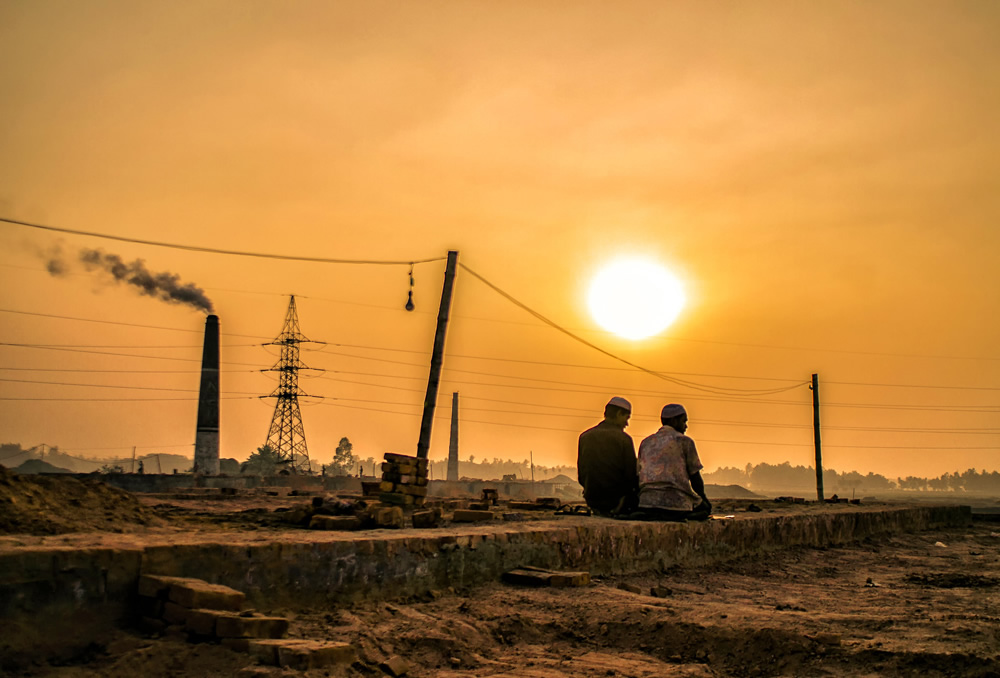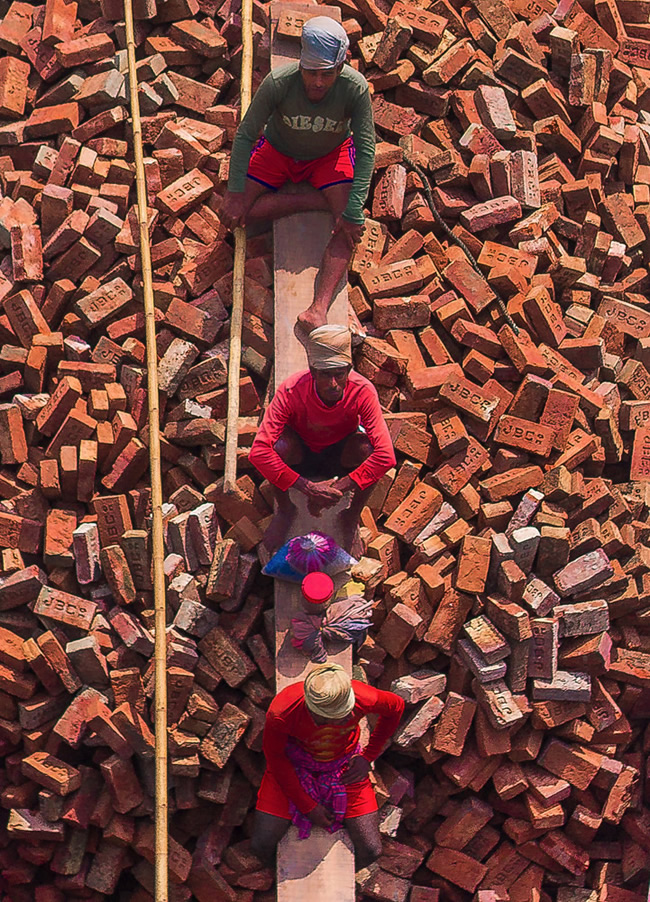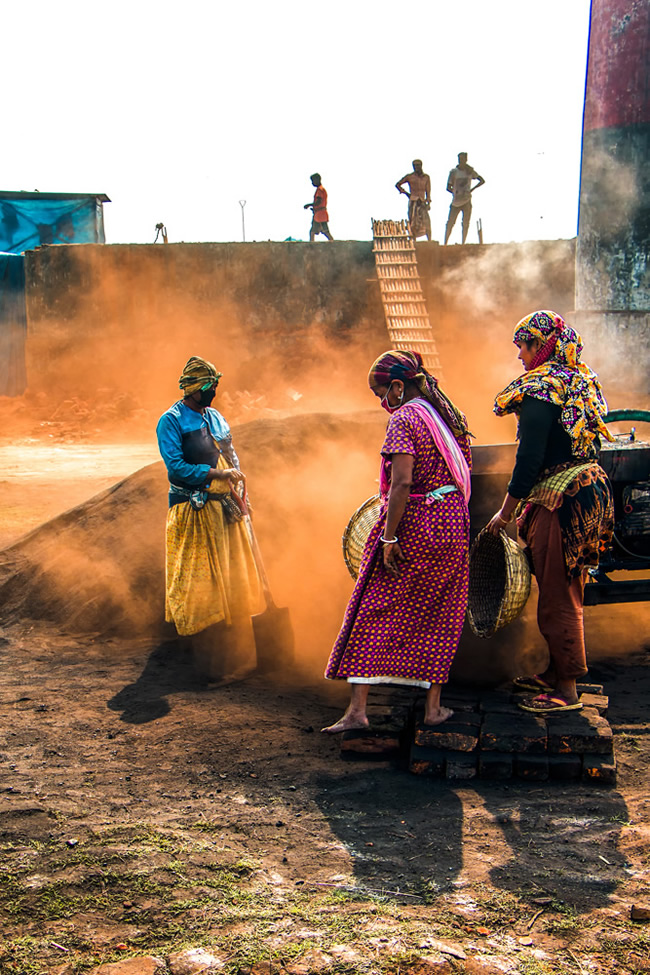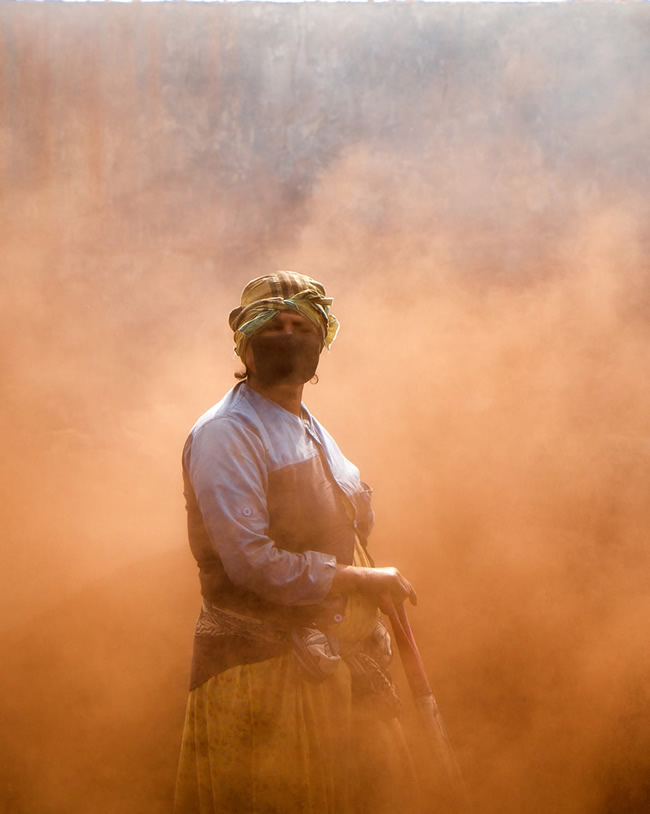 About Ehsanul Siddiq Aranya
Ehsanul Siddiq Aranya was born in Khulna, Bangladesh, and grew up and completed his School and College Education in Jashore, Bangladesh. He has completed his graduation in B.Sc. in Computer Science and Engineering from Daffodil International University from Dhaka and now, he's living in Dhaka. Ehsanul Siddiq Aranya professionally is a Software Engineer working at Orange Business Development which is a Software Company of Bangladesh.
He took Photography as a hobby and he is a Travel Photographer driven by passion. He also likes to click Street, Lifestyle, and all people related genres. Ehsanul Siddiq Aranya has started capturing photos in 2010 with his uncle's Handicam, cousin's Compact, and Point & shoot camera. And then in 2014, He started with a DSLR camera. In 2014 five of his photos were exhibited in Drik in three different Exhibitions. That was a turning point in his hobby.
Ehsanul Siddiq Aranya was featured in different national and international newspapers, magazines, and social media including Daily Observer, The Independent of Bangladesh, National Geographic Daily Dozen, and Russian Ross Photo. He has won different national and international awards including HIPA Medal as a Winner of a Theme based competition organized by the Hamdan International Photography Award during 2018.
He has conducted several Photo-Talks on Travel and Mobile Photography in Dhaka in Different Universities and different Photographic Societies. And He was one of the Jury in an international annual photo contest of 2018 organized by 35awards International. His another hobby is Clicking different photos of different people, location, and culture with the third-eye and showing them to his favorite people.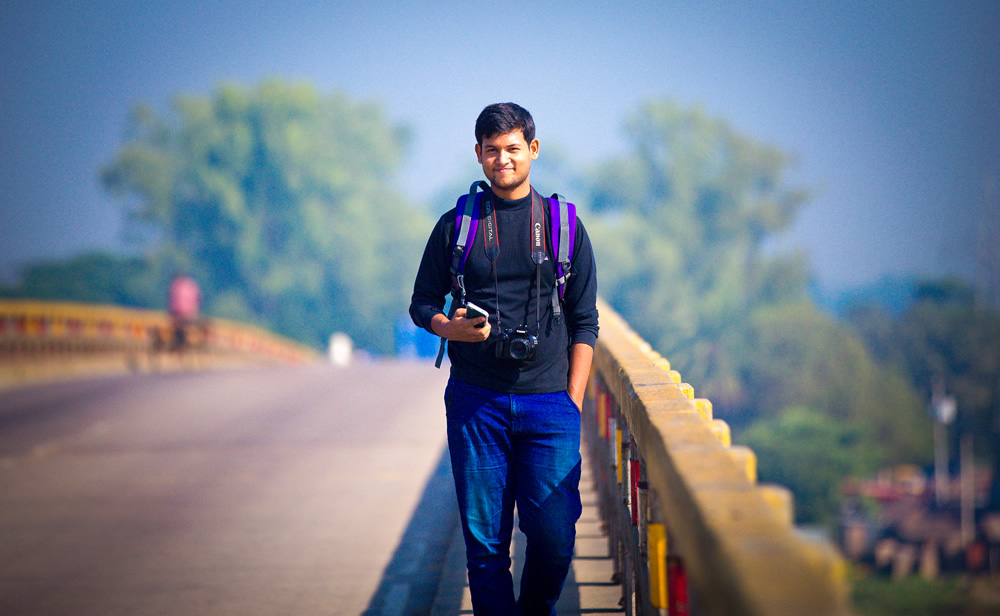 You can find Ehsanul Siddiq Aranya on the Web :
Copyrights:
All the pictures in this post are copyrighted Ehsanul Siddiq Aranya. Their reproduction, even in part, is forbidden without the explicit approval of the rightful owners.