Durbaan, literally means the person who guards. Here, it signifies guarding our heritage and culture. This photo story reveals the true identity of these unsung heroes who unconditionally dedicated their life for the royal families of Mandawa. Mandawa is a town in Shekhawati region of Rajasthan and famously known as the "Open Art Gallery" because of its painted Havelis. Most of these Havelis are now converted into hotels. Stories have been written, told and forgotten on these beautifully painted Havelis. However, people who have been guarding and taking care of these Havelis for decades have been left aside and ignored. While talking to these people (guards, caretakers, gatekeepers, cleaners, gardeners), I was surprised to know that their forefathers have dedicated their lives for this single job of preserving their masters' ancestral assets. Interestingly, they have multiple stories to share and I have multiple faces to share. I was so moved by their respective stories that I decided to bring forth their faces through my work. Some of them were excited to share their piece of the story with me while others remained quiet because of unknown reasons. I take this opportunity to share their identities with the world with a bit of my take on it.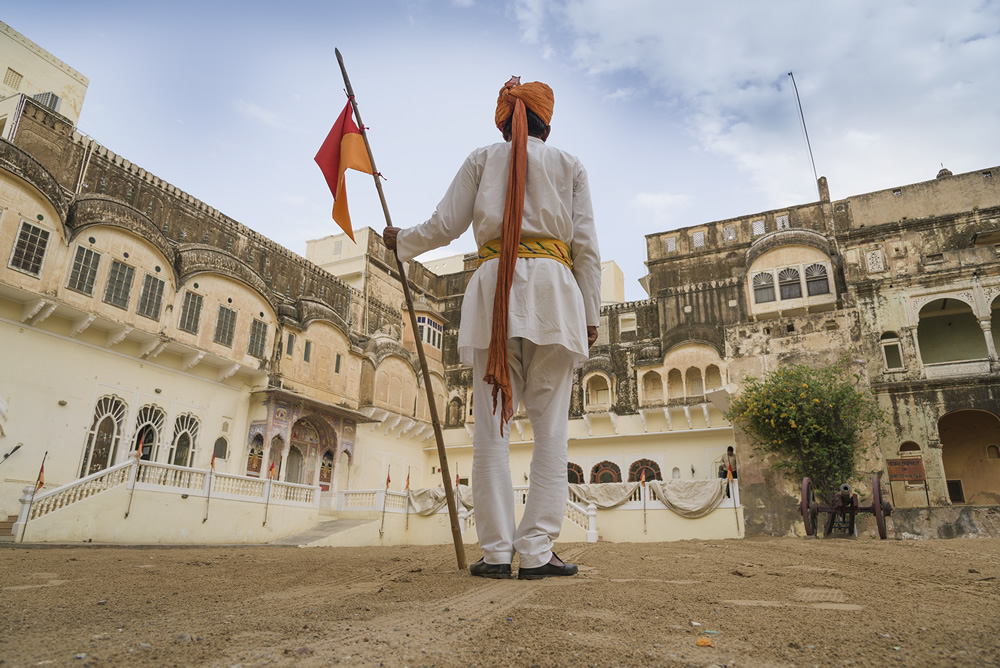 The first story is from Chokhani Haveli. An elderly couple namely Laxmi (65 years) and Banwari (71 years) works here as caretakers. When asked about their service at this Haveli, they said their last three generations have worked here as a caretakers and this is what they are carrying as a part of their family legacy. Laxmi told me that she is originally from Ramgarh and after marriage, she shifted to Mandawa and since then they both have dedicated their lives in the service of this Haveli. A few years back her husband lost his left eye due to ignored disease. They have five girls and two boys out of which two are married. Their regular income comes from the visitor's tip.
Next is Surinder Singh, 46 years, has been working as a guard with the Hotel Heritage Mandawa for last 15 years. Also, he is a caretaker of the other Haveli owned by the owner of this converted Hotel. This hotel depicts the ancient culture with its miniature paintings on the walls. Surinder says he is actually from a small village of Dimvah, 5 Kms from Mandawa and comes from the agricultural background. His father was a farmer. His family members include his aging mother, wife with two school going children (9 years/6 years). Other than this job, he has a "Keertan Mandali" of 4-5 members. His group performs and earns money from there as well. He smiles and says "sometimes tourists are very friendly and gives gifts and money as a tip which adds to his income". Surinder, for me, has one of the best-built physique in Mandawa.
48 years old Swaroop Singh has been serving as a guard at Mandawa Fort for last 23 years. Mandawa Fort is an important heritage site of Shekhawati. It was built by the then Thakur Nawal Singh Bahadur at Mandawa town. Currently, this fort has two parts which are said to be divided between the brothers. One remains untouched Haveli while the other side is converted into a hotel. He started this job on April 15th, 1995. He smiles and says I am happy with this job and able to do everything for my 3 children (2 girls and a boy) in my resource. His father was a farmer from Thimoli village. His ancestral land consists of 250 Bhiga. In this service of 23 years lot many people have visited this fort and clicked pictures with him but none have returned them. When I gave him his picture which I clicked during my last visit, he smiled and said: "you are the first one to do so; I will frame it and will show it to everyone in my village".
Dev Karan is another guard at Mandawa fort who is in this job for last 12 years. At the age of 51, he still looks very energetic and young. He comes from the village called Hetamsar which is hardly 10 Kms from Mandawa. His father was a farmer. In his free time, he loves to spend time with his wife and two beautiful children.
60 years old, handsome Sharad Kumar Mishra is a native of Mandawa village and comes from a Brahmin family. His father was a Pandit. He works as a guard at Mandawa fort and working for last 11 years, unconditionally. Originally from Nangli village near Ramgarh, Bhuvan Singh comes from the agricultural background. He is working as a guard at Mandawa Fort for the last 9-10 years. Most of the time his main duty is at the main entry gate of Mandawa where he greets visitors with his welcoming nature. Sultan Khan, 71 years old, is a worker at Mandawa fort and joined in 2016 only. Sonu, 73 years of age, has served 40 years of his life as a worker/security. Along with these people, Jasaram who is from the Mandawa itself takes care of the Fort garden area and his 40 years of hard work can be seen in the inner fort area with lush green carpet ground. Virender who comes from Mahroli village is working as an electrician for several years in the fort.
Similarly, Rameshwar, a stone worker has dedicated his life for working for these havelis in just 700 rupees per project. Since 1973, Madan Singh, 76 years old, is working as a caretaker at Shahi Palace which is converted into the hotel now.
Interestingly, Savitri's husband lost his life working as a help at Radhika Haveli. After the death of her husband, Savitri continued working there as a Sarangi Player. Even after 20 years of the incident, one can see her smiling at the entry gate of the Haveli. Amma forms the part of my final story, guess she is 90 plus years of age and still works as a daily help in these Havelis for her survival. I was surprised to know discover that she can't listen or talk.
Apart from above-stated stories, there are many such people who have been working day and night away from their families and friends only to protect the fort and the Havelis and thus, helping us in preserving our heritage and culture. I will try to look for such people wherever I go as because of these beautiful souls we proudly flaunt our history and heritage to the outer world. My story on Durbaans aims to reveal the identities of these unsung heroes and is a way to say "Thank you for taking care of our heritage and culture".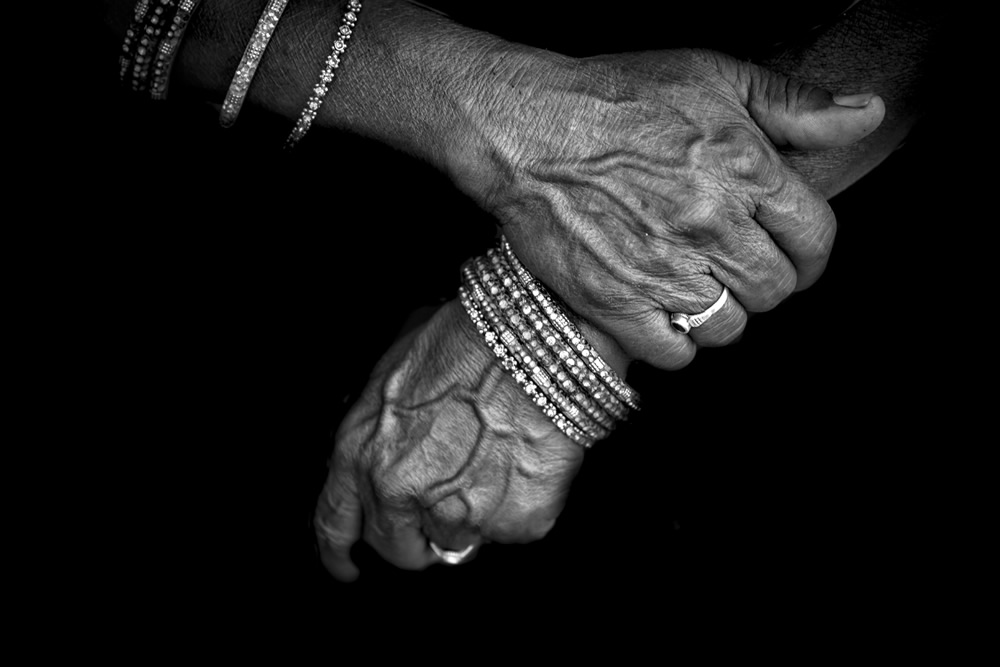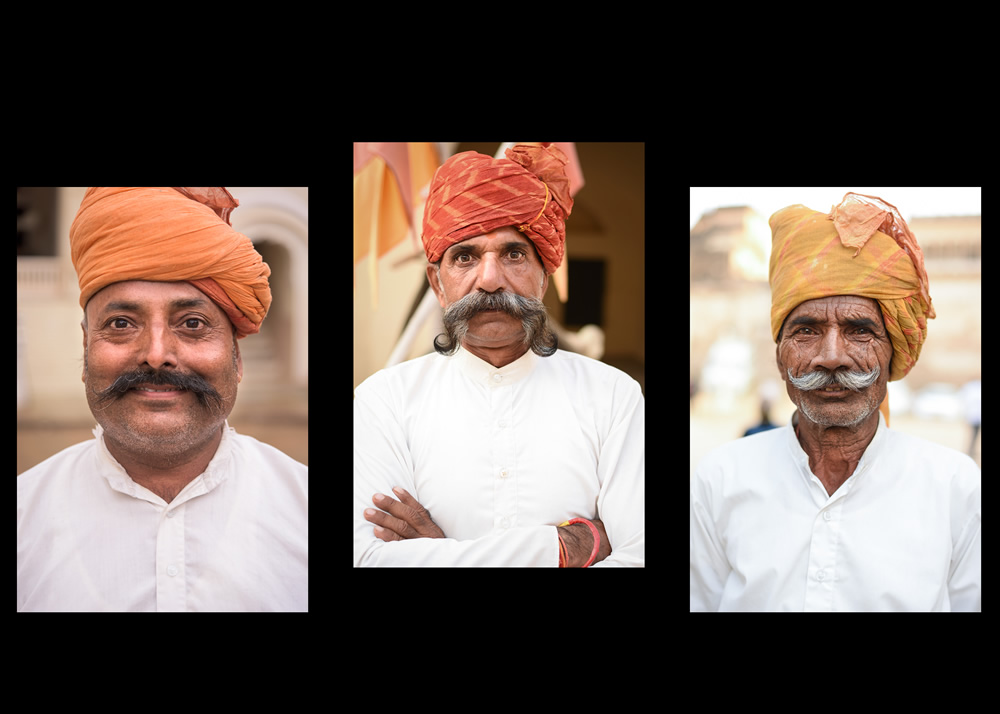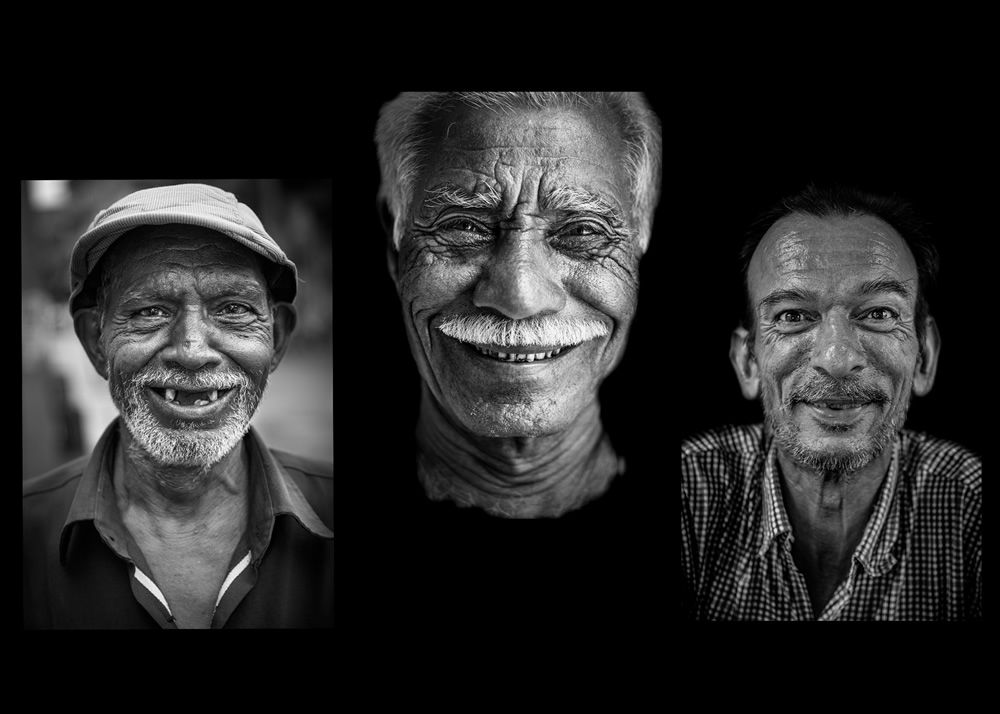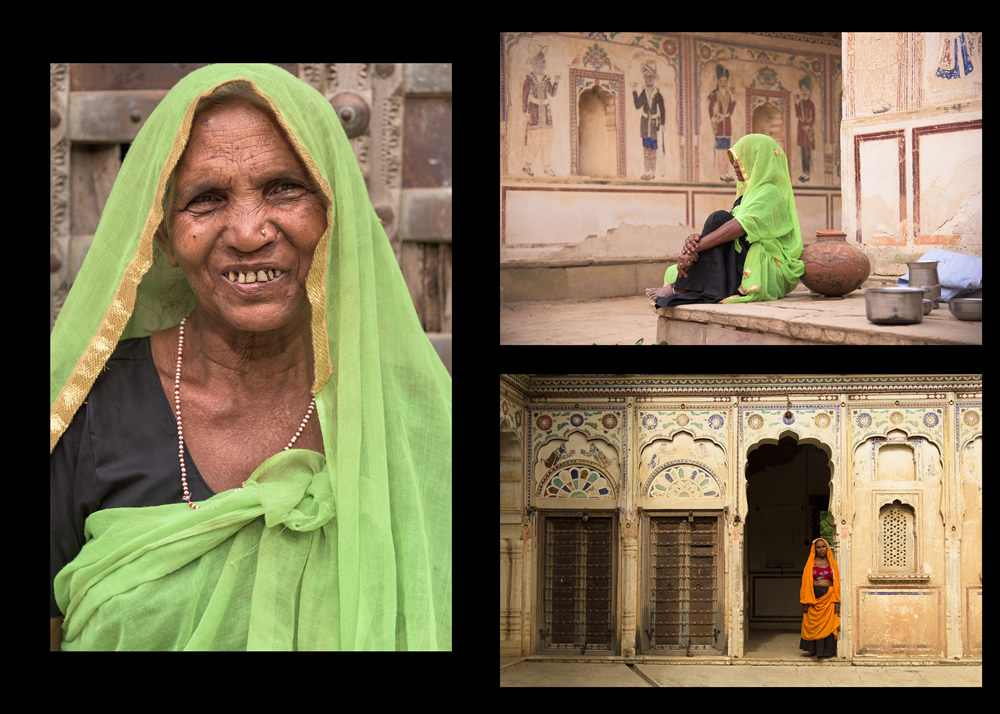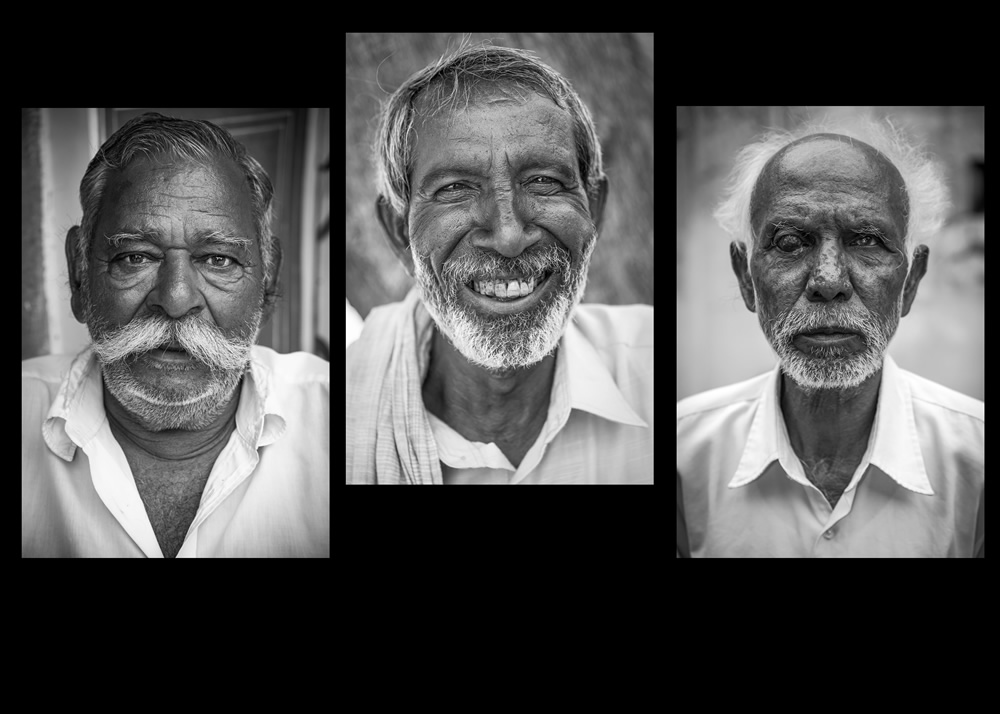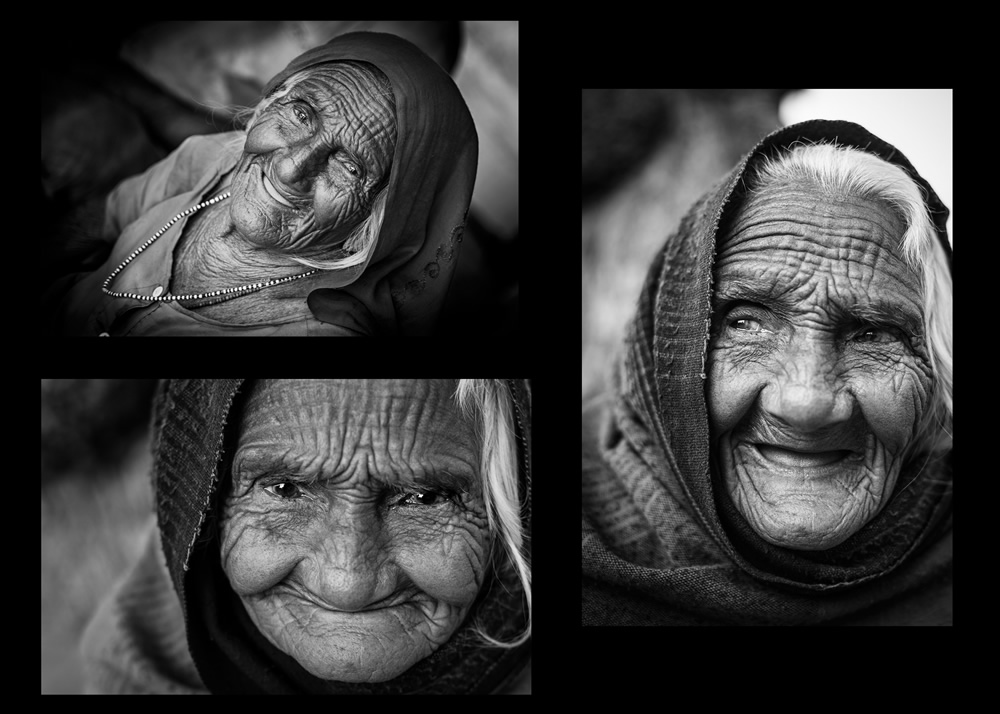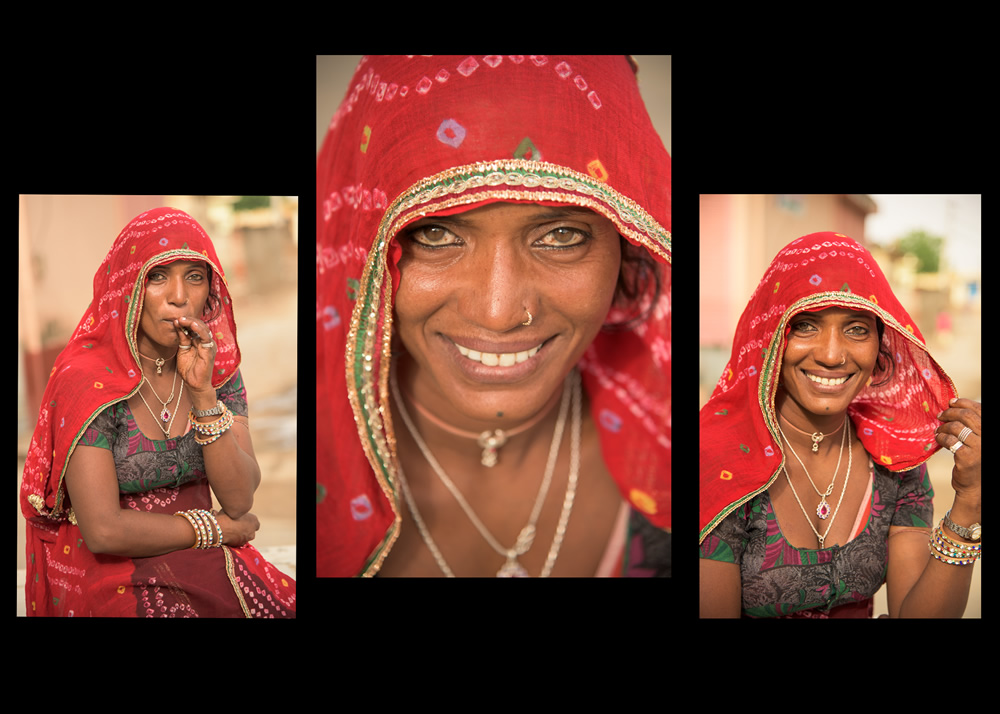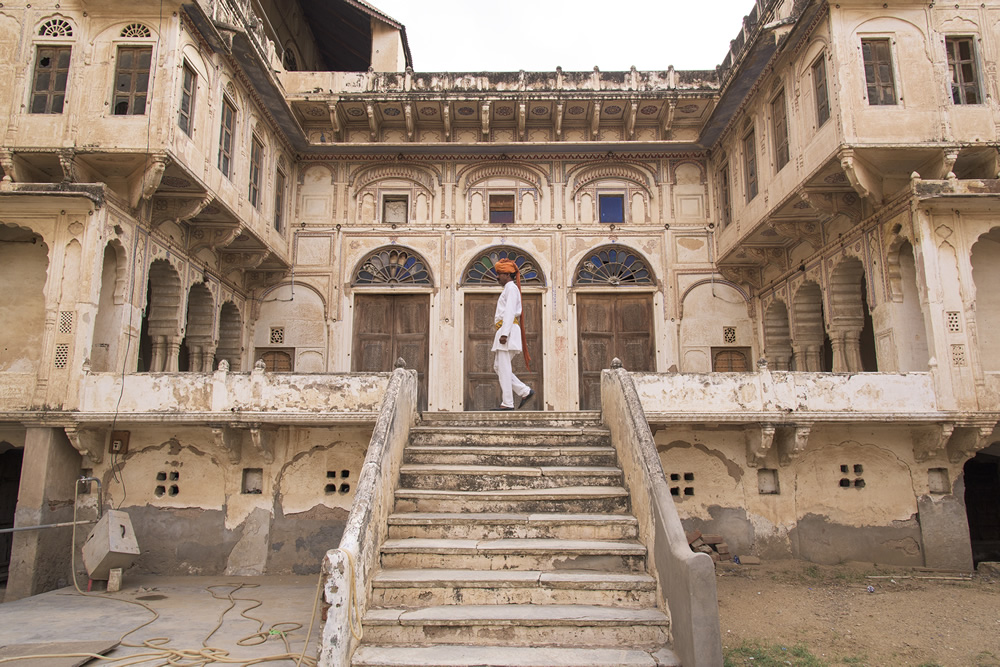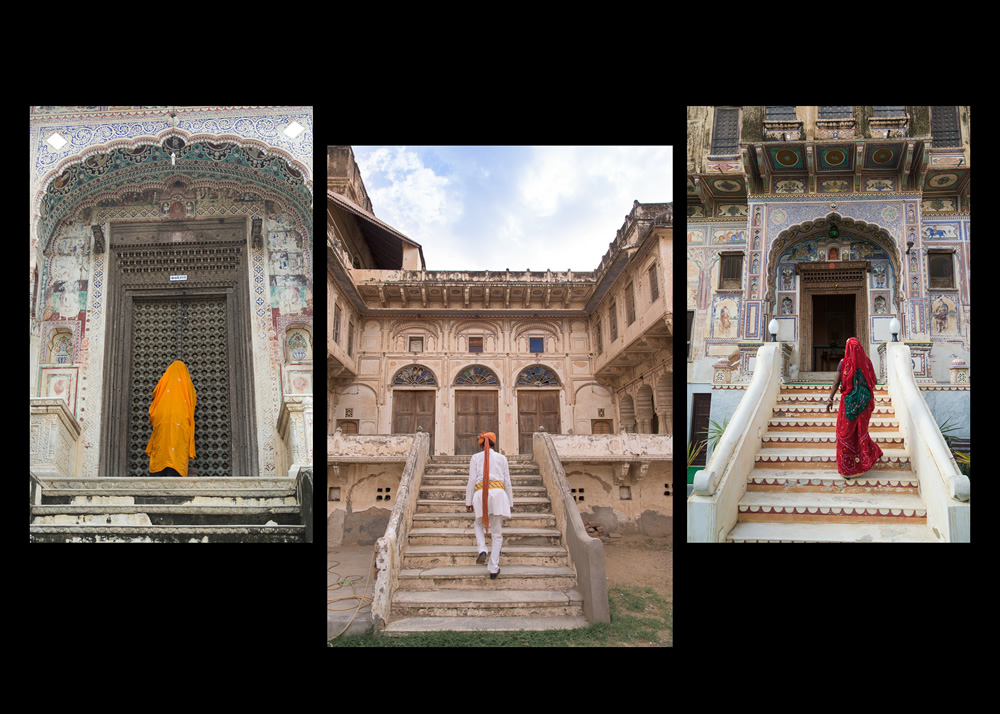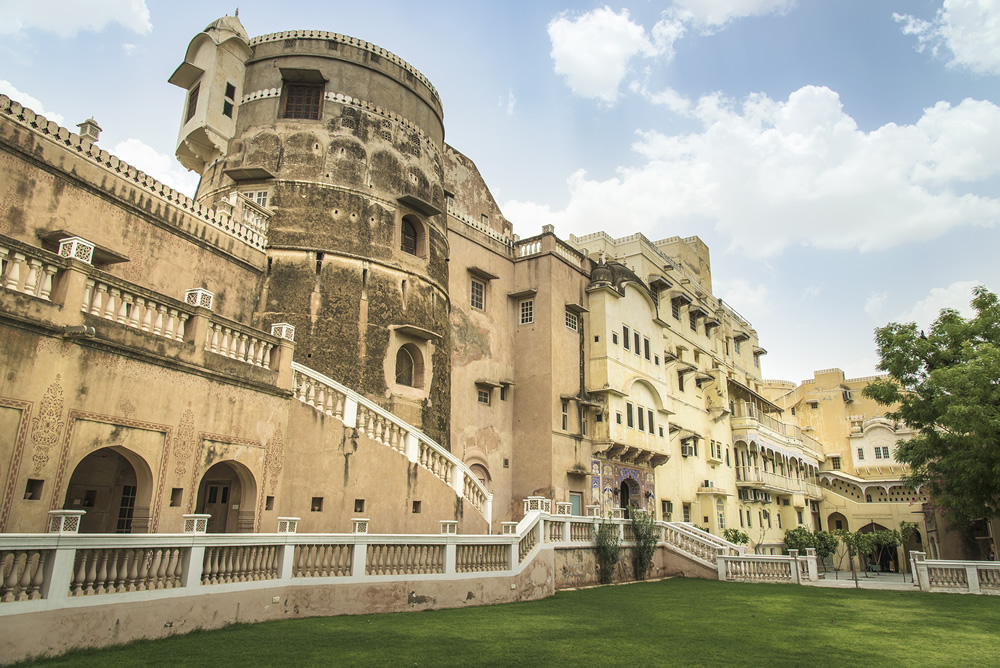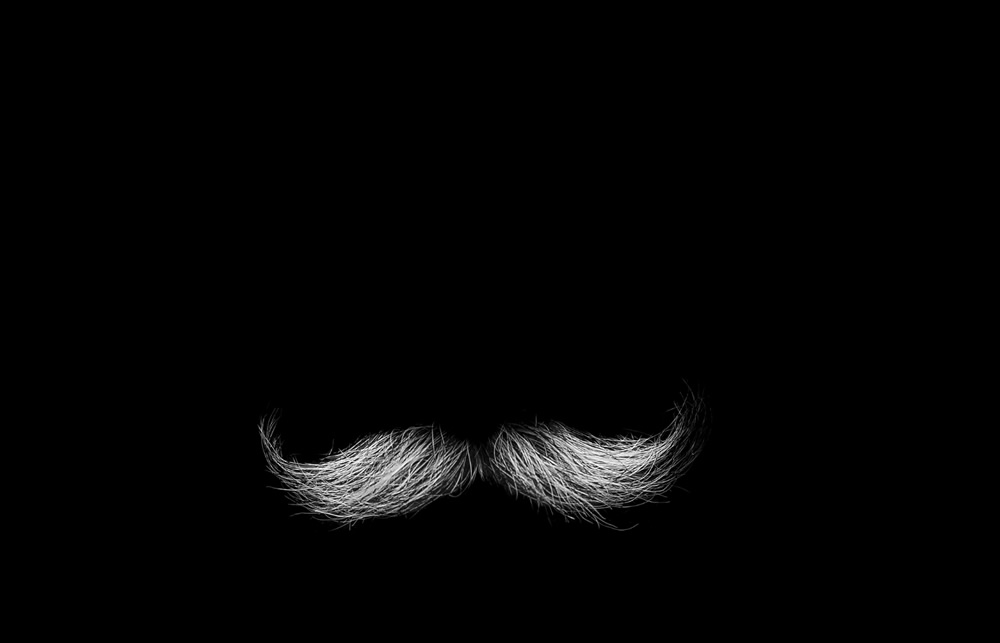 About Jai Thakur
Jai Thakur, 30, a Business Research Analyst with one of the top-rated Wall Street firms started photography out of his passion for traveling and storytelling. Brought up in Bengdubi cantonment of Darjeeling district he is now based in Delhi. His work has been selected and displayed on various platforms like Where the Road Leads… at Lalit Kala Academy 2016, Nicefoto 2014 (An international celebration of Amateur photography), Jeevika: 10th Asian Livelihood Documentary Film Festival 2013 and Nicefoto Jaipur Chapter 2013.
He won Honourable/Jury awards at the repute of International Photography Awards (Harmony)-2018, Monochrome Black and White International Photography Awards – 2017 &2016, International Photography Awards -2017 &2016, Moscow International Foto Awards – 2016,International Photography Awards (Family of Man) – 2016, Tokyo International Foto Awards – 2016, Sahitya Kala Parishad Annual Art Exhibition 2015 (Govt. of Delhi NCT) and Jury Mention at Jeevika: 10th Asian Livelihood Documentary Film Awards. His work has been published in various media platforms be it print, online or Instagram. Other than photography he loves cooking and writing poems.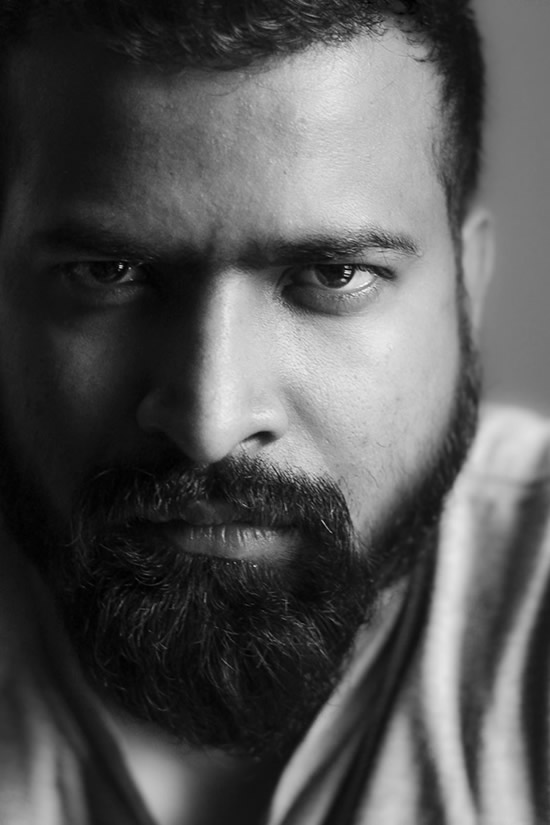 You can find Jai Thakur on the Web:
Copyrights:
All the pictures in this post are copyrighted Jai Thakur. Their reproduction, even in part, is forbidden without the explicit approval of the rightful owners.