Behala Baganbari – a mere place in the heart of south Kolkata, was not a famous place at all. An initiative taken a few days ago makes this place a well-known one within the region of Kolkata & abroad.
"Behala Art Fest" (A group of young talented artists) and the team of new Bengali serial "Gantchhora" (telecasting in Star Jalsha) came together for a unique project and painted the walls of Behala Baganbari to turn this place into a beautiful one that one can ever expect. There was a particular theme based on which the entire wall art has been done & the same was Bengali Wedding. The idea was to create something unique and beautiful for the people residing there and give them a change after almost two years of the pandemic. The idea finally has taken place & the ordinary narrow lanes turn into vibrant colorful walls with the touch of the artists. There were more than 15 artists under the leadership of "Sanatan Dinda" who worked on the project. It took about more than two weeks to complete the work with the permission & the enormous help of local people & they liked it very much after its completion.
The artists chose this particular area because it has many empty walls and these are very useful to execute such work. Not only that, the locals are also very friendly & they gave their kind permission for such work also, extended their helpful hands during the entire work to make this thing happen. Along with the walls and the boundaries, the windows and the doors of each house have also been painted by them. Besides, each of the near about 60 families residing there has received special gifts like saris and other accessories, from the members of the fest.
The purpose of covering this beautiful place is, I want to see the involvement of art in our daily life. Every person & his/her activities somehow is connected with some form of art. The special moment with some specific art denotes something very special. It tells a story, it evokes emotion which is commonly uncommon to others. With this beautiful creation of some young artists I want to taste this hidden truth & capture some moments within my ability.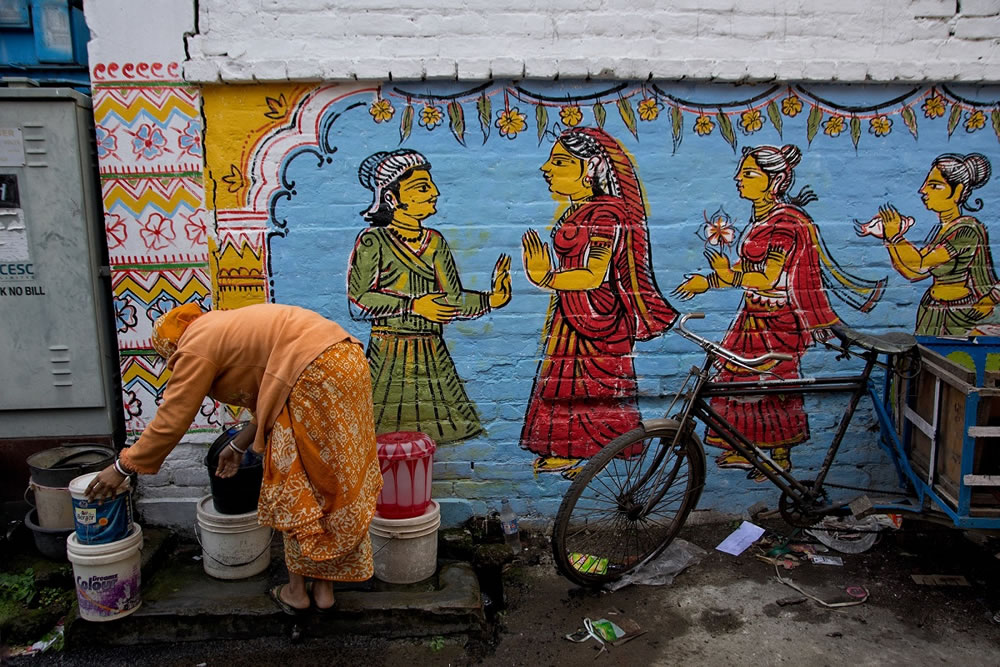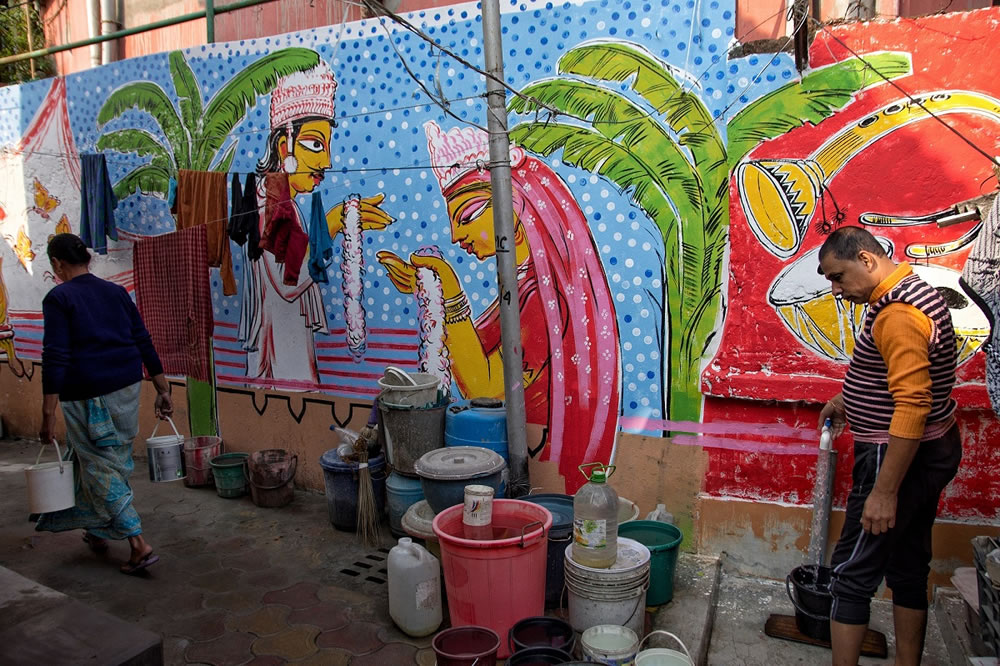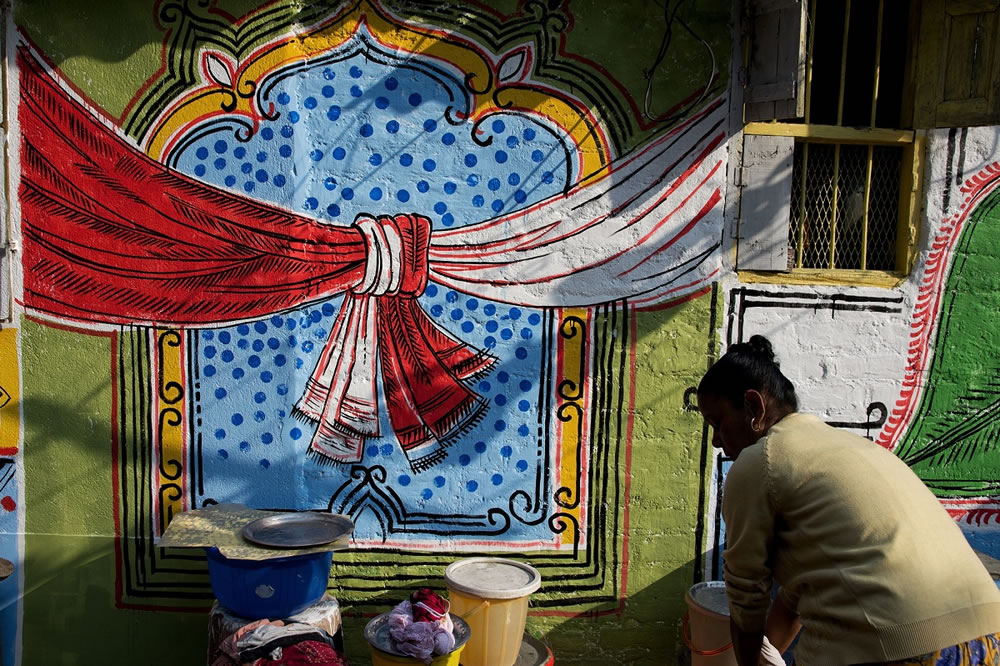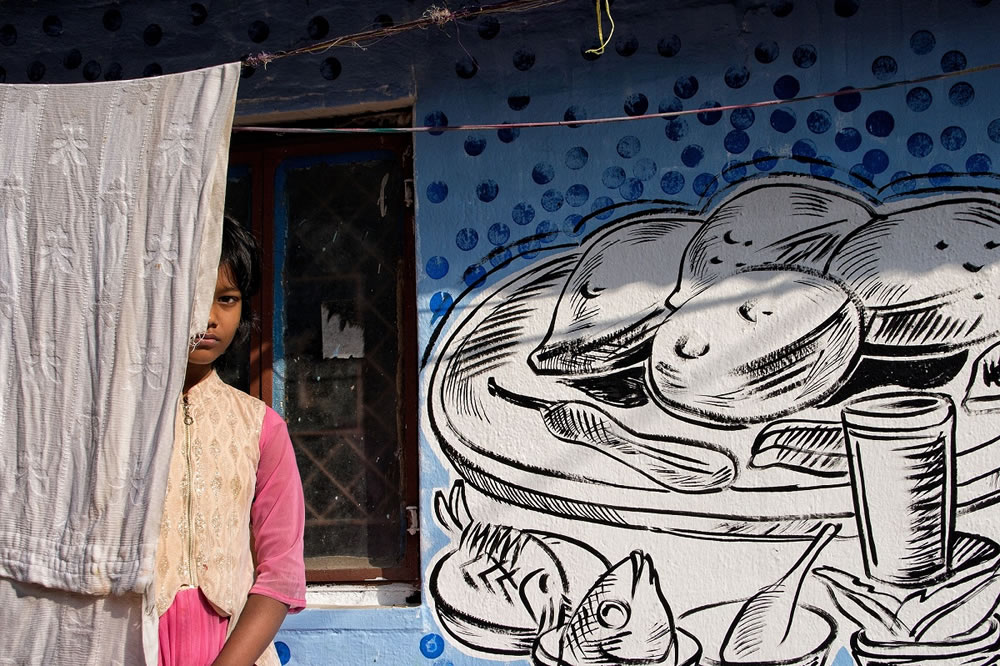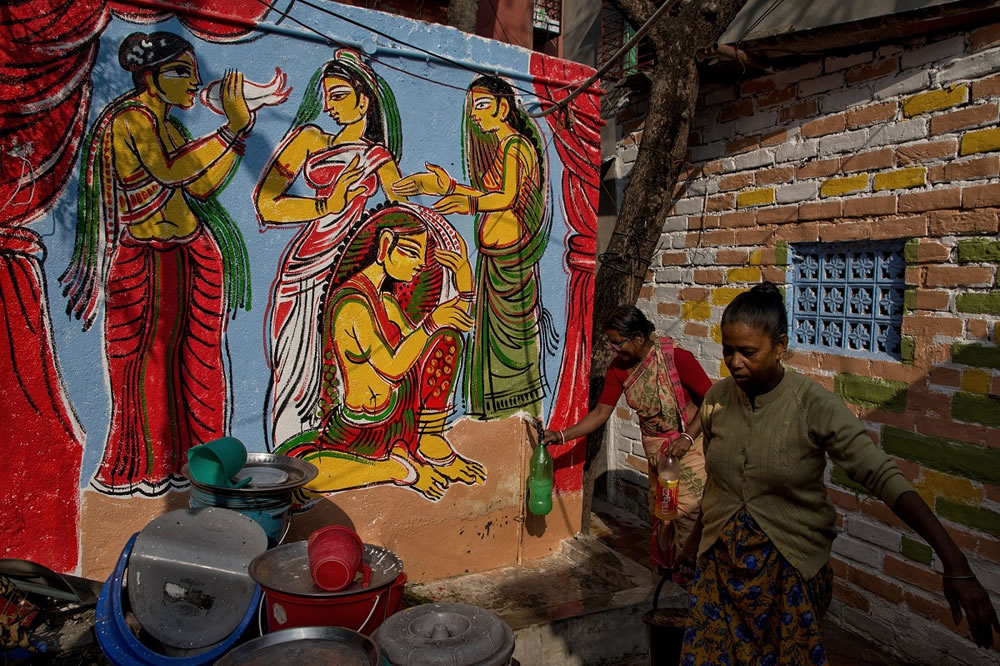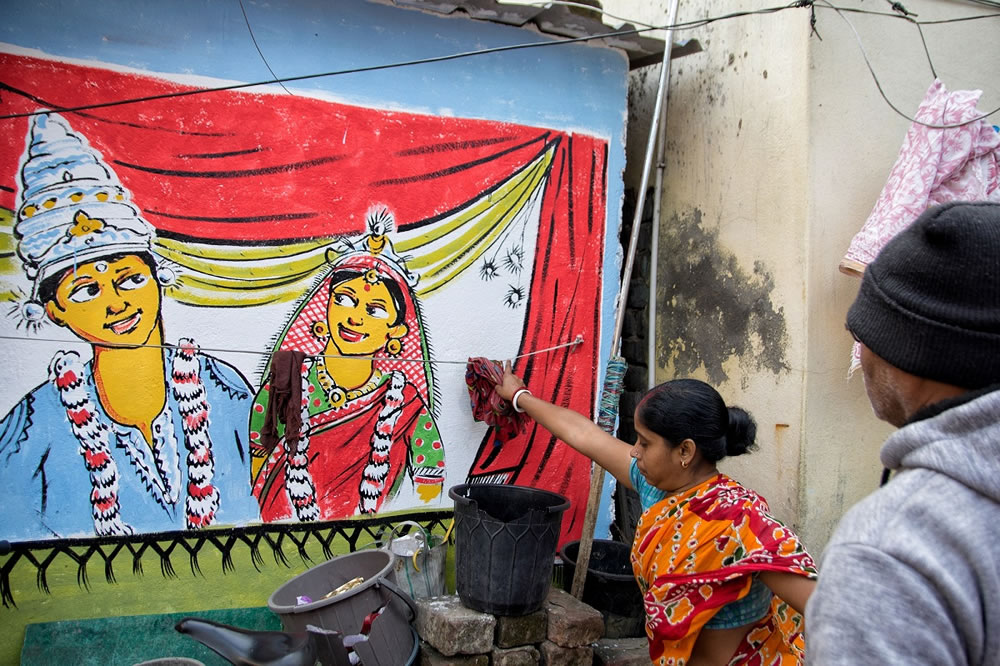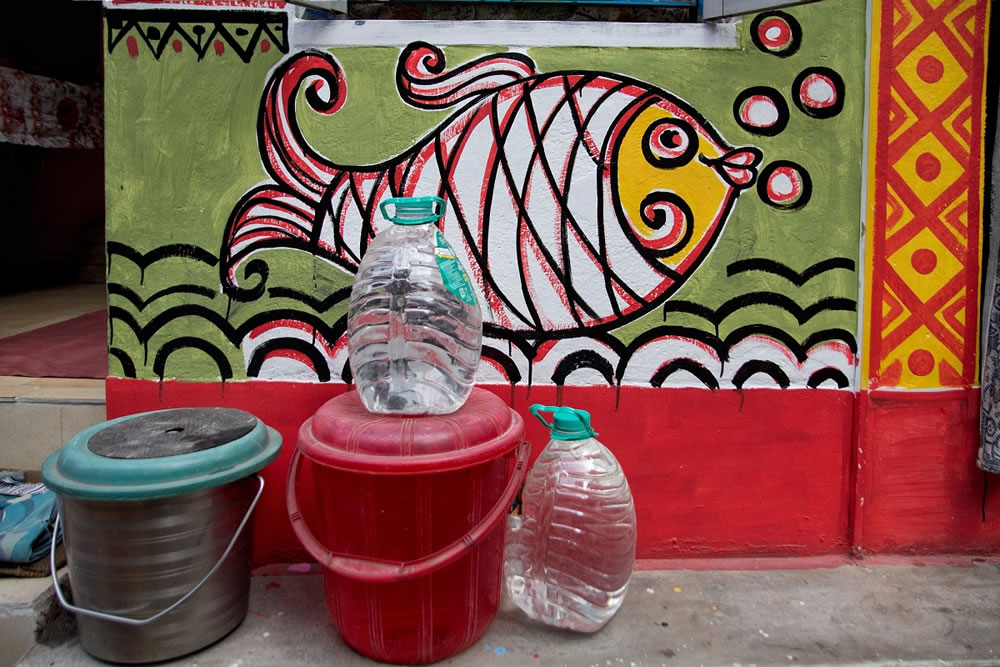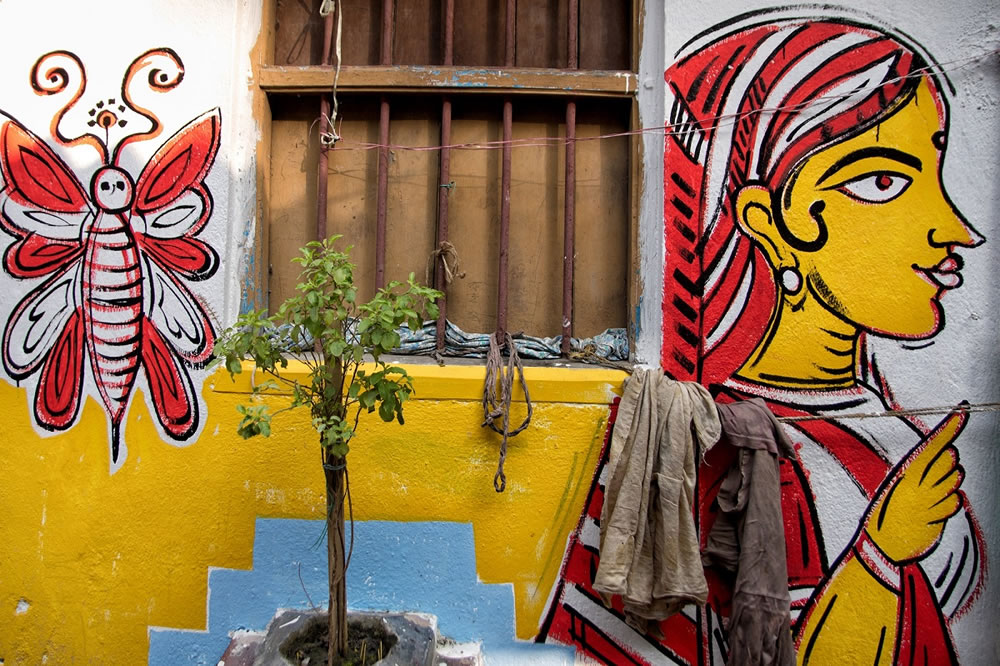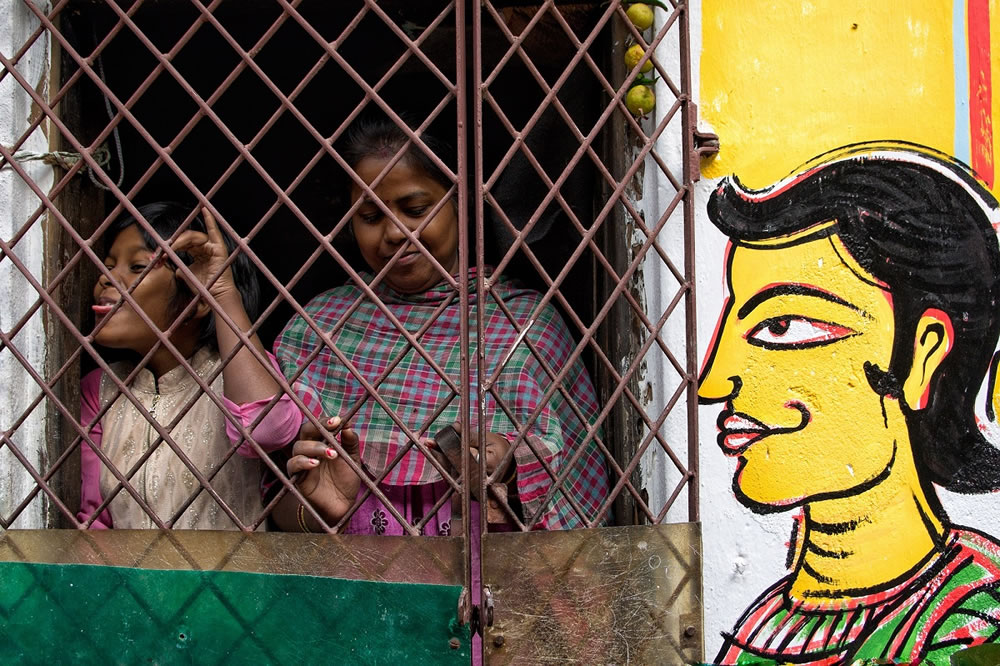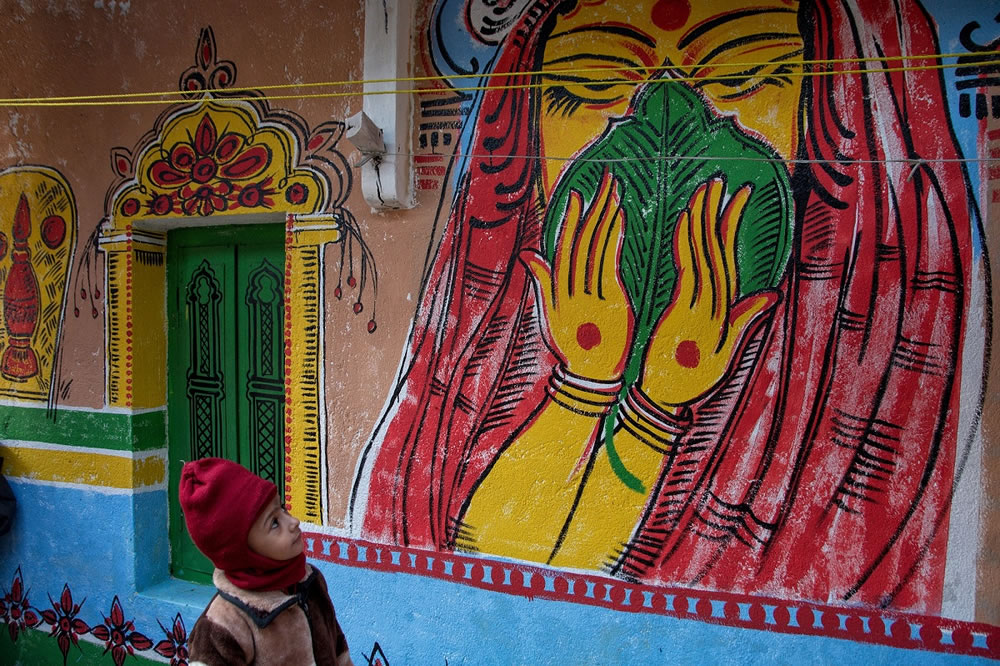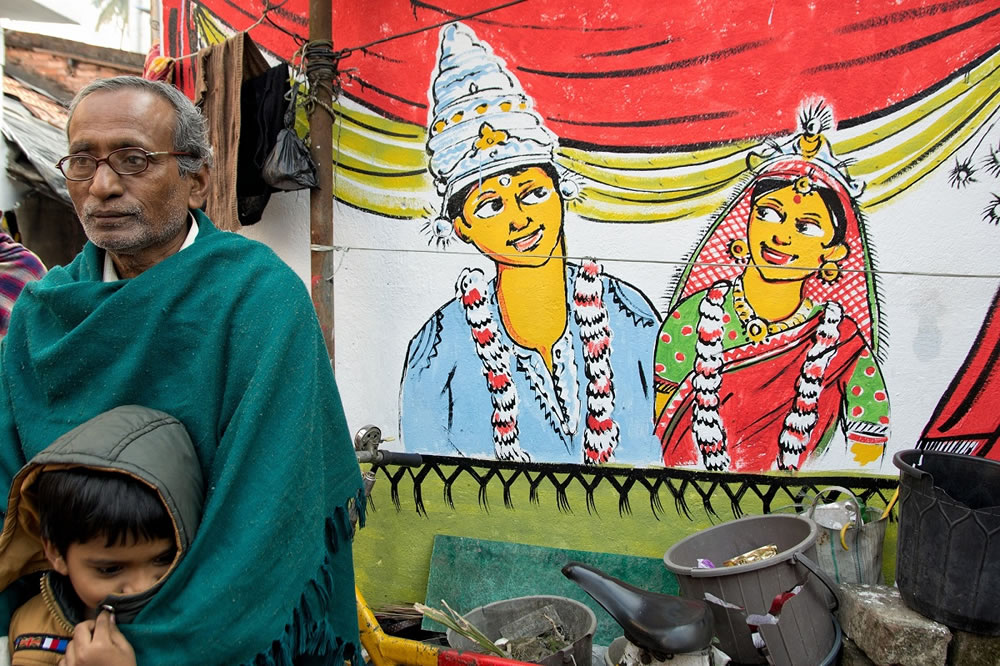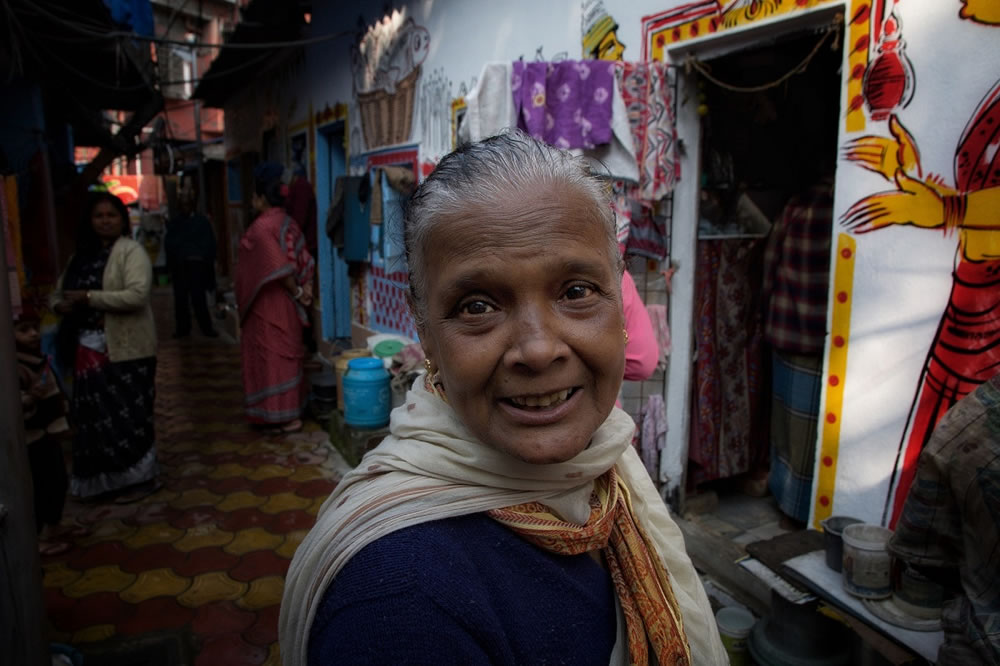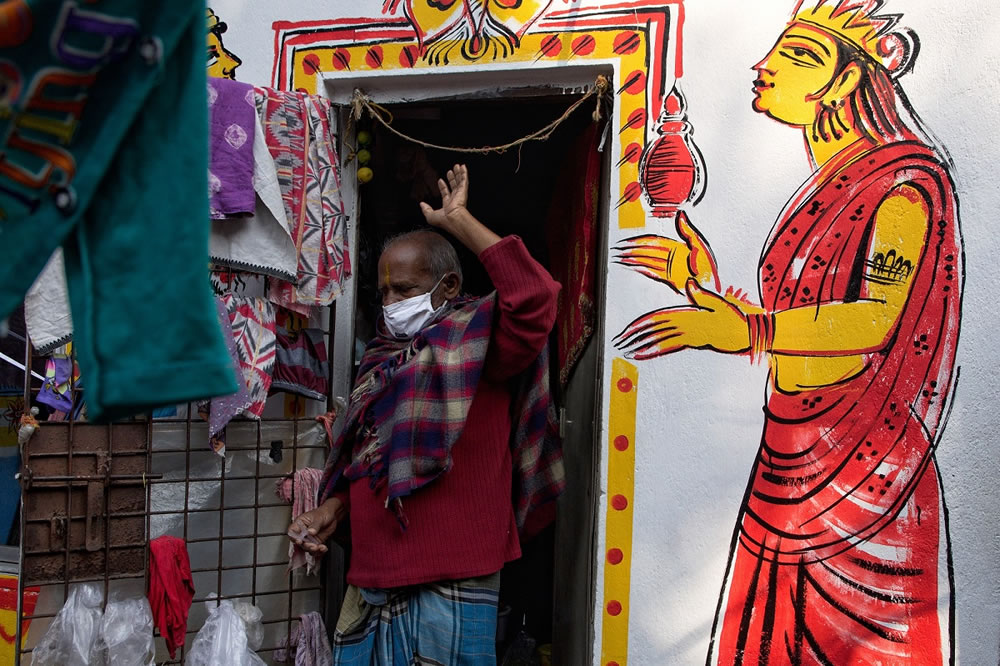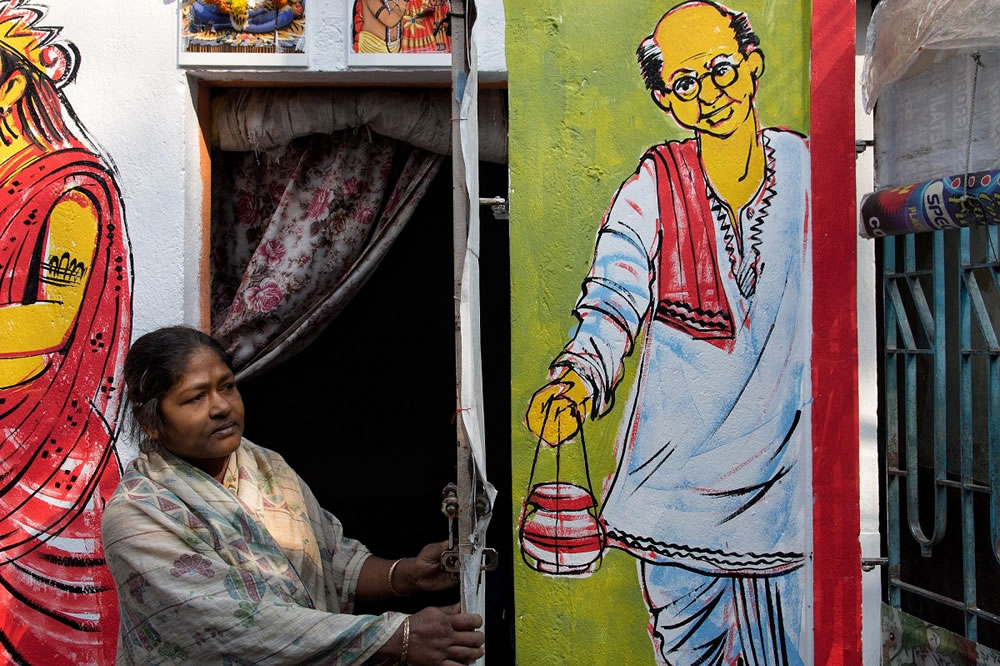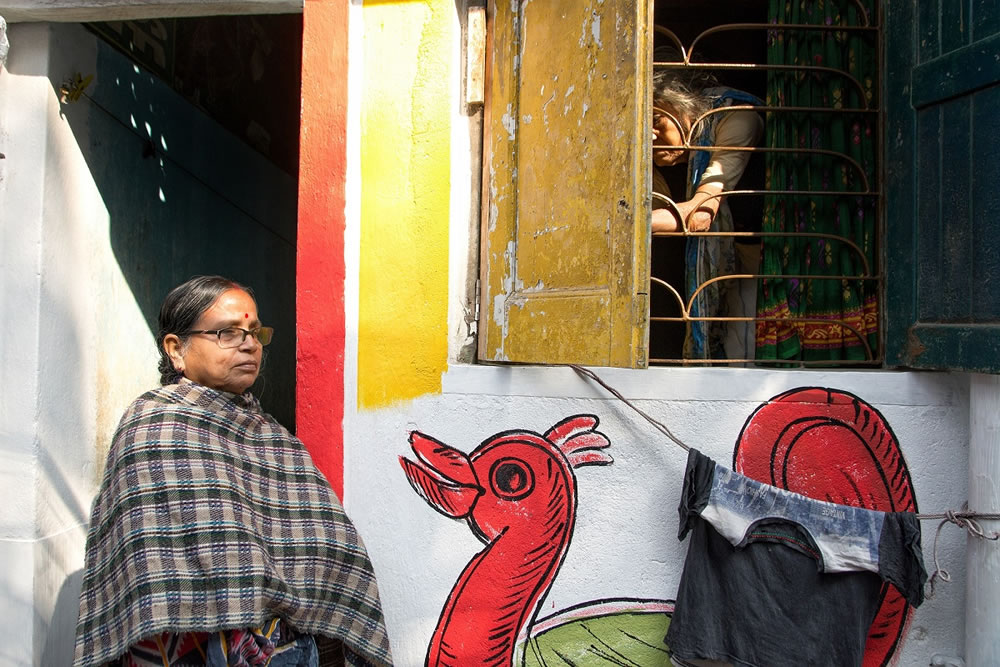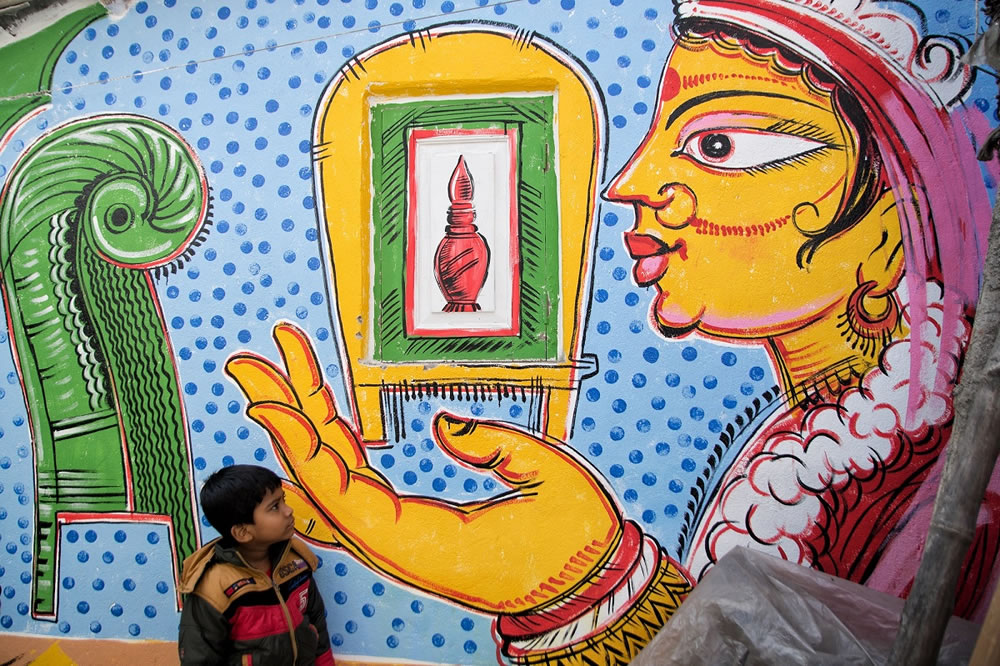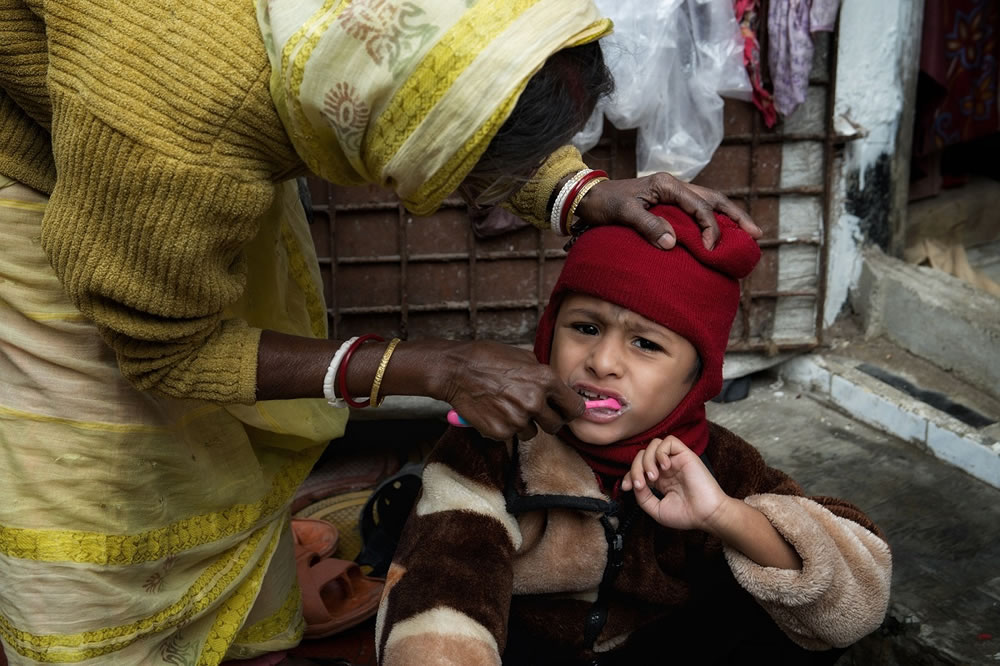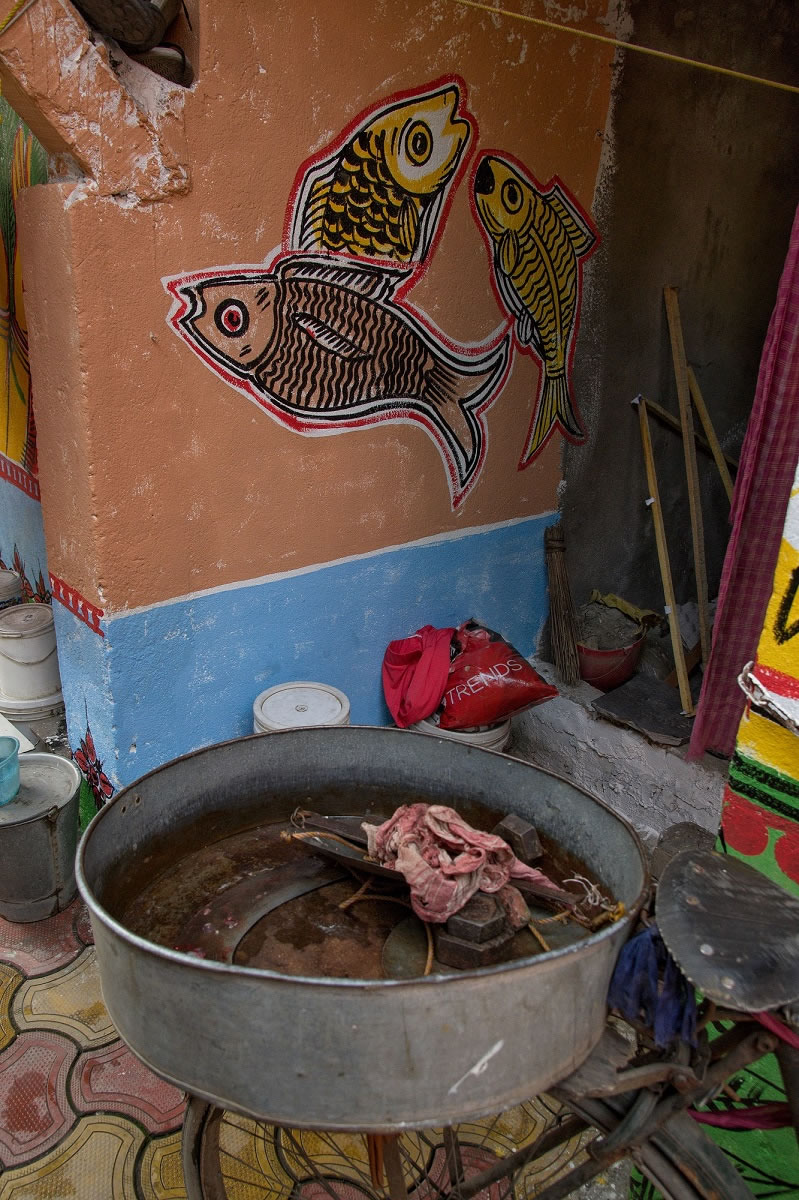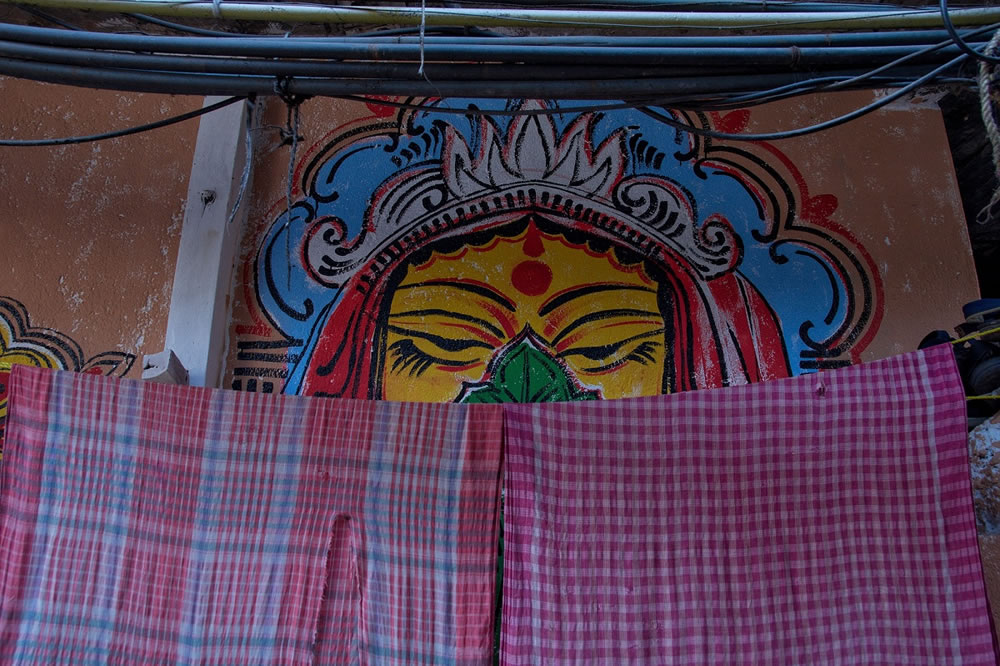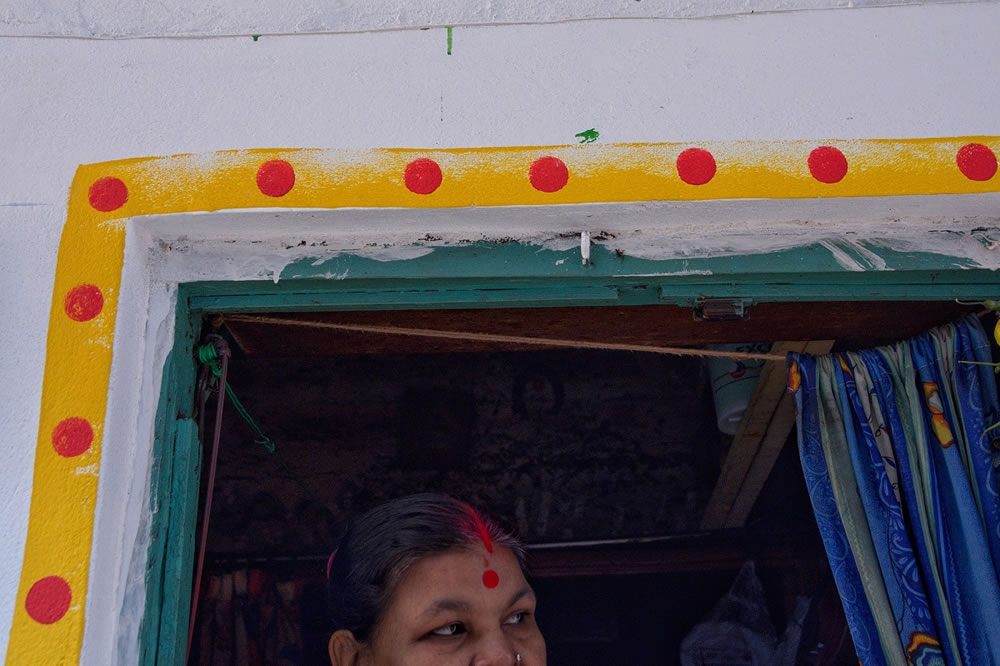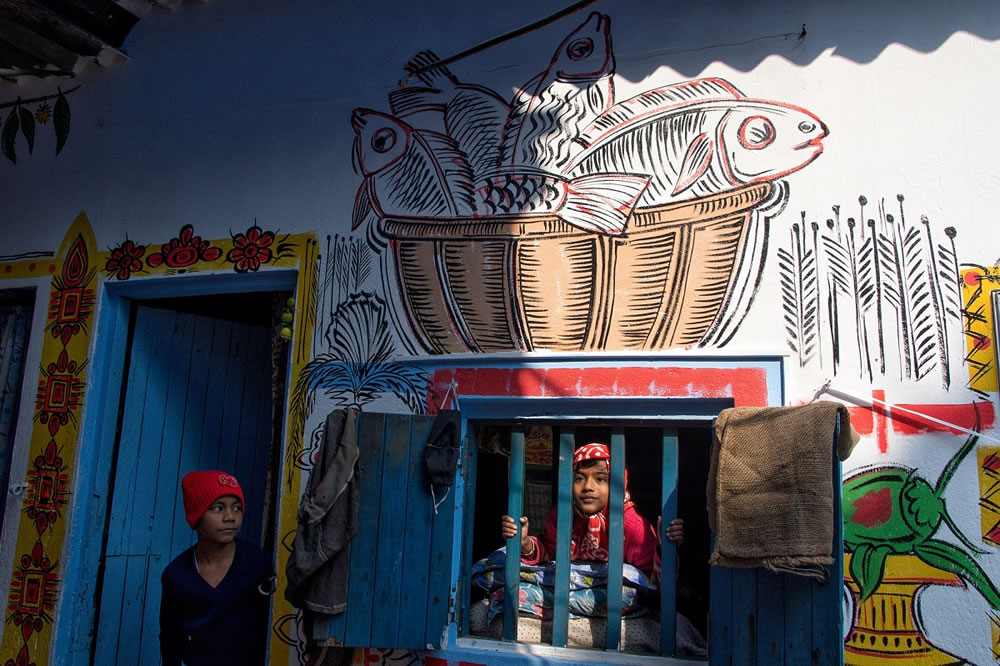 ---
About Santanu Dey
Myself Santanu Dey, an amateur street & documentary photographer based in Kolkata. By profession I am an Accountant & Logistics Manager in a leading engineering firm from the last 18 years. I am one of the collective members of India Street Art Collective & One of the editors of Exposure Magazine. My work has been published in National Geographic, 121Clicks.com, Exposure Magazine, Chiiz Magazine, IPA Magazine etc.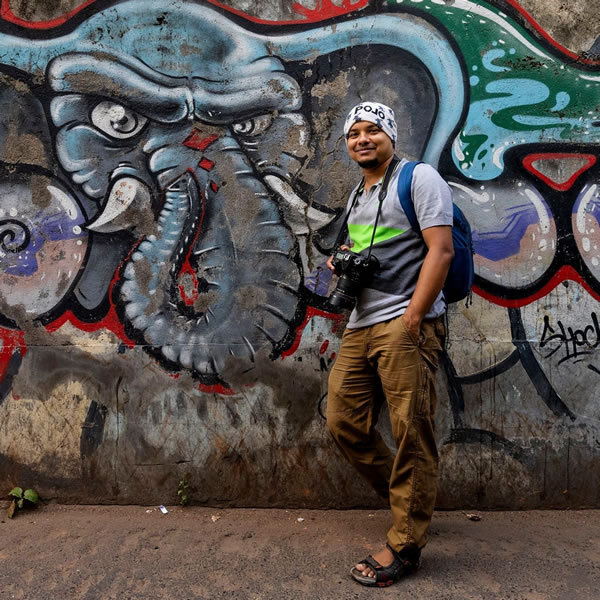 You can find Santanu Dey on the Web:
Copyrights:
All the pictures in this post are copyrighted to Santanu Dey. Their reproduction, even in part, is forbidden without the explicit approval of the rightful owners.