Naya Village under Pingla Block is a small village under Paschim Midnapore District of West Bengal, India which is famous for their colourful Ancient Folk Art. Almost 60 Families of this village is associated with the Art Patachitra, ancient folk art of Bengal, is appreciated by art lovers all over the world for its style of drawings, shape, pattern, textures, and colours. The Art is based on mythological tales and tribal rituals to stories based on modern Indian history and contemporary issues happening in different parts of the World.
Patachitra is derived from the Sanskrit Language word Patta which means Cloth and Chitra means the Drawing, Patachitra has been mentioned in Puranas, Epics, Ancient Literature of India and mentioned in many historical descriptions.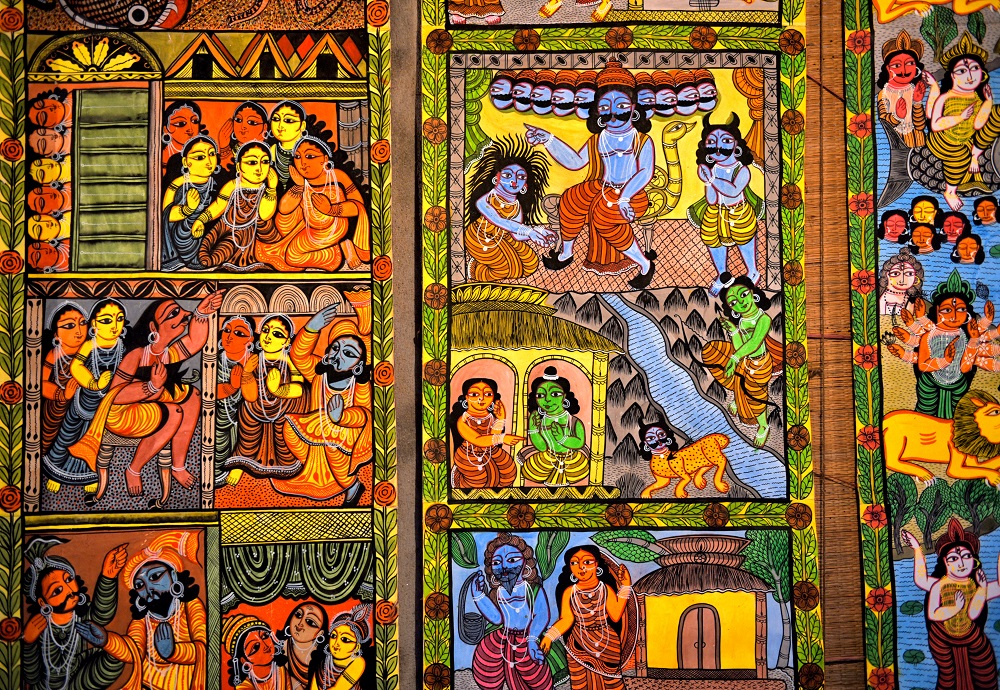 The artists here are from Muslim Community though they made the Drawings from Hindu ancient mythology, cultural tribal books which are a perfect example of communal Harmony. Every year during November the village organized a Fair called Patachitra Festival where many Tourist is now coming to have a visual experience of this Ancient India from different parts of India & from outside of India too.
Bahadur Chitrakar one of the main Artist from the Village said this year they have a total sell of INR 15 Lakhs / 20000 USD during this 3 days of fair and having a regular Turnover of INR 1.5 Crore / 10 Million USD throughout the year during different exhibitions, this also helps the empowerment of the women in the community led to reduction of poverty, The fair and the Art has been recognized by West Bengal Government & Ministry of Rural Development – Government of India also for Promoting the Ancient Art of Bengal in front of the World.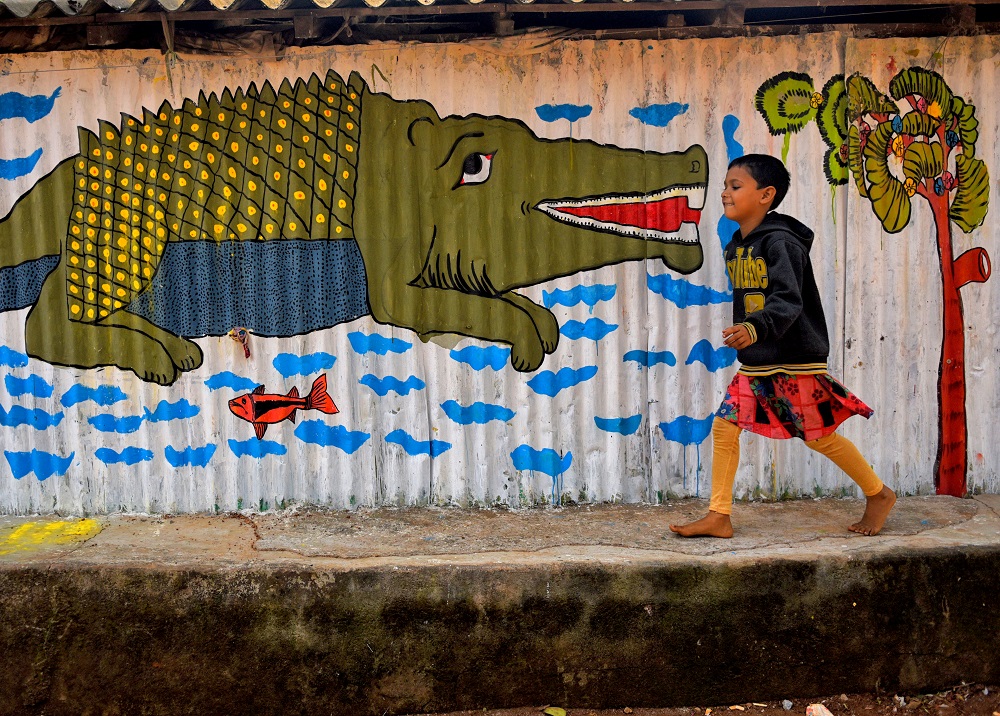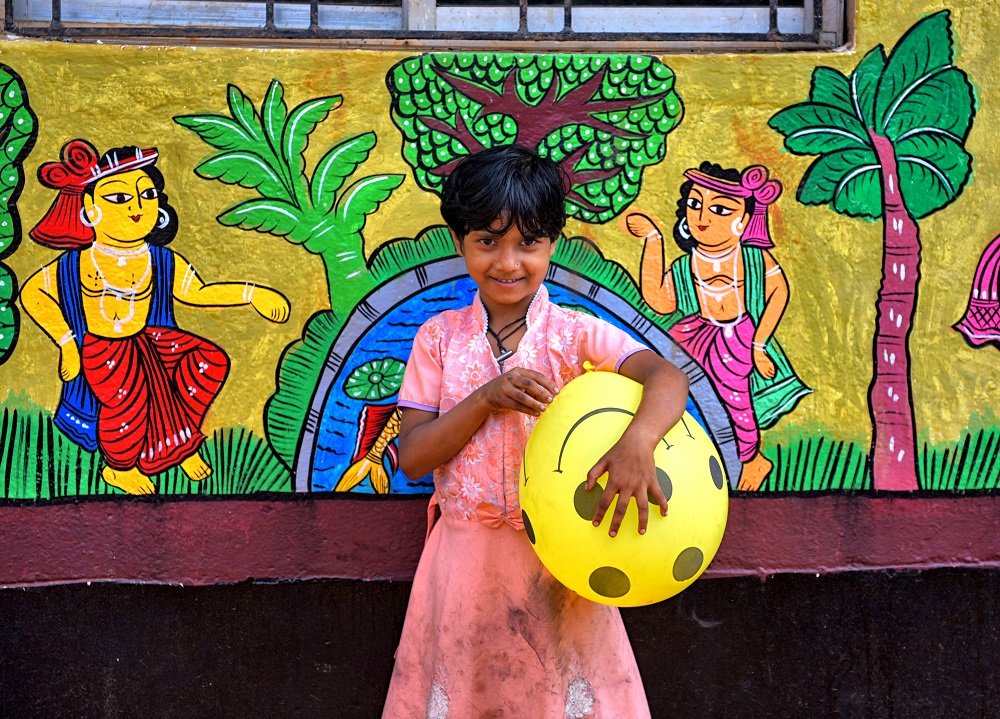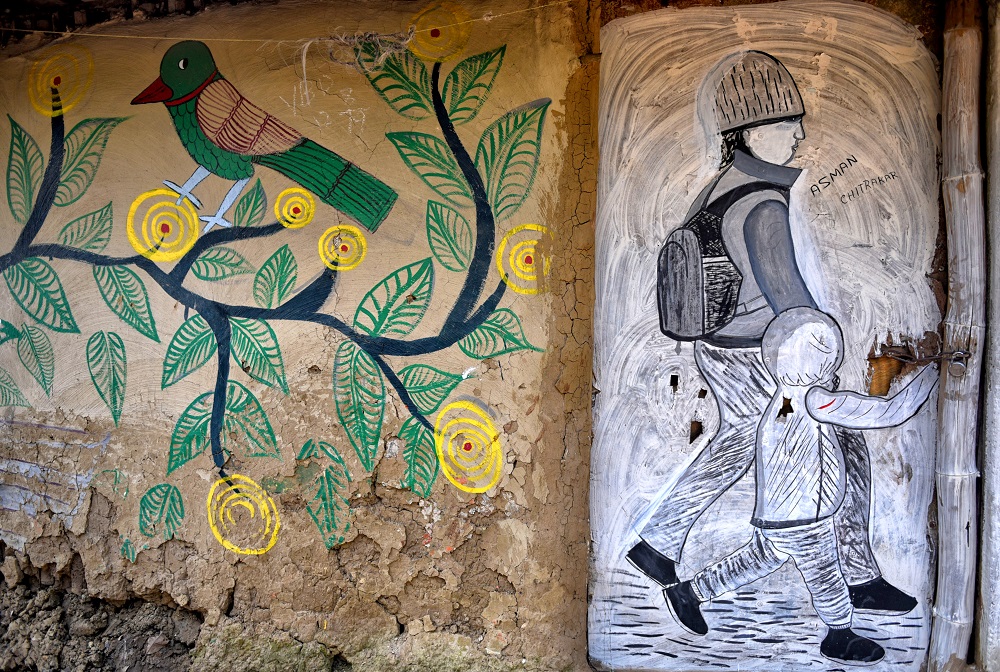 About Avishek Das
Avishek Das is an Indian born Documentary Photographer who is currently associated with International News Photo Agency SOPA Images Limited, Hongkong as Photo Journalist.
His photographs and writings have already been published in different Websites & Photo competition in national & International level ( Italy, France, Argentina, Serbia, Romania, Wales, Greece, Canada, China, Bosnia, Malaysia, Bulgaria, Bosnia, Macedonia, Turkey, UK, Bangladesh, Slovakia, UAE, Indonesia ), National Geographic Your Shot Edition (80 Times), 1X .com, Vogue, Dodho Magazine, Asian Photography, Better Photography, 121 Clicks, SHADES of GREY & Color Magazine France, Creativeimagemagazine, inspiro India, Unframe Italy, Singapore Airlines Silk Magazine and many more. He bagged more than 480+ Awards (National & International) including Bronze, Silver& Gold Medal from Royal Photographic Society, Photographic Society of America, International Association of Art Photographers, United Photographers International, Fédération Internationale de l'ArtPhotographiquefor his Photographic works.
His significant achievement like – Grand Winner of Ariano Film Festival – Italy (Digital Photo Category), ICICI Bank Privilege Moments Zonal Category Winner (India), Asian Photography Artistique Special Mention Award (India), Metropolis Asia Runner Up Award – Street Photo Category, Finalist in HIPA Award & Siena International Photo Award, Silver Medal Winner in Px3 Paris Global Photo Award, National Award Winner- Sony World Photography Award2017, Merit & Honor Award in Golden Orchid International Art Festival USA 2017, ND Awards 2017, Tokyo International Photo Awards 2017, 2nd Prize Chromatic International Color Award 2017, Life Press Photo Award Ukraine 2018 (2nd Prize), 1st Prize as Category Winner of Pink Lady Food Photographer of the Year 2019, United Kingdom in World Food Category. He has also been Rated World No 1 Top Exhibitor by Photographic Society of America's Who's Who in Photography Book 2016 – Photo Journalism Section. Avishek secured the 3rd Place in People Category of National Geographic Global Photo Contest – 2018.
He has been Appointed as Jury Member from Russia, Bosnia, Serbia, India for different International Photography Competitions. For his Photographic Development & Achievement recently he has been Awarded Distinction EFIAP (Excellence FIAP) from Fédération Internationale de l'ArtPhotographique (France) Recognized by UNSECO and Crown Level 2 by Global Photographic Union, Greece, SSS/r by Sille Art Gallery, Turkey, EFIP from Federation of Indian Photography, Hon. PESGSPC / GPA PESGSPC from Cyprus.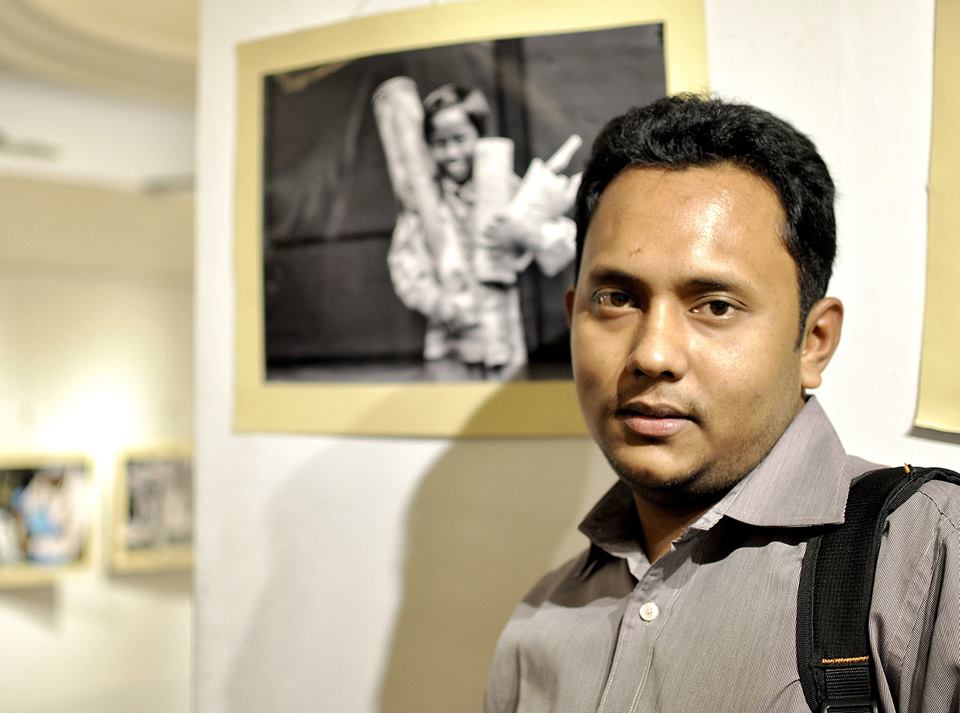 You can find Avishek Das on the Web:
Copyrights:
All the pictures in this post are copyrighted Avishek Das. Their reproduction, even in part, is forbidden without the explicit approval of the rightful owners.