Along the West coast of Ireland, the iconic Cliffs of Moher in County Clare, loom large against the harsh Atlantic shore. The spectacle draws tourists from around the globe, each hoping to capture this geological marvel in bright sunlight. Only today, the forecast predicted otherwise. Before leaving, I knew the cliffs were likely to be shrouded in fog. I sensed an opportunity and set out in hope.
For equipment, I brought the Fujifilm X-Pro2 with my choice of glass, the Fujinon 23mm f2 lens. I suspected that swapping lenses would be difficult because of the weather and, as much as I love the 35mm lens, the 35mm field of view is more versatile. The wider angle allows for a more panoramic scene. One camera and one lens combined with weather sealing were ideal.
As I passed the visitor car park and tourist building, I was full of excitement. Can you imagine the scene when I scaled the walkway and stepped out as close as is permitted the edge? Nothing! I saw nothing. In stark contrast to so many images, I had previously seen. Yet, it was still the most intense spectacle to behold. Though the wind was strong and the rain sporadic, you could hear the crushing force of the waves below. The only way to describe it is power – the awesome power of the elements.
A scattering of people was dotted along with the stone and mud trail, some covering their faces, others peeking through ponchos, all trying their hardest to catch a glimpse of the cliffs and sea below their feet. To witness these landscapes – eerie, haunting, melancholy under a blanket of fog – was a truly gratifying experience. A marvel indeed with something majestic to offer in all kinds of weather. Senses heightened, camera in hand, my eye seized the day.
Images were shot on the 10th of September 2018.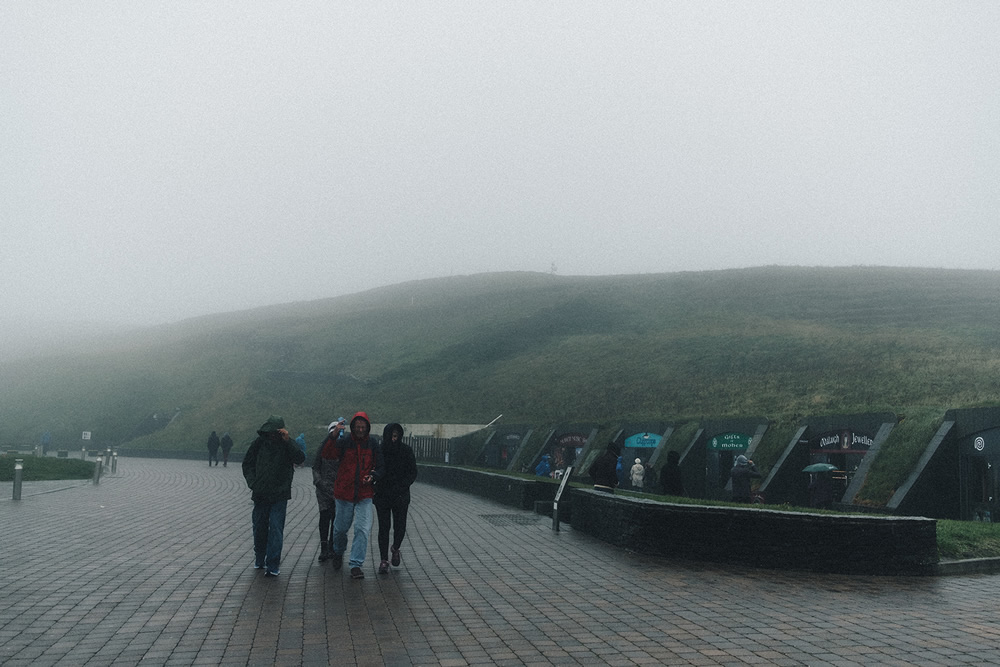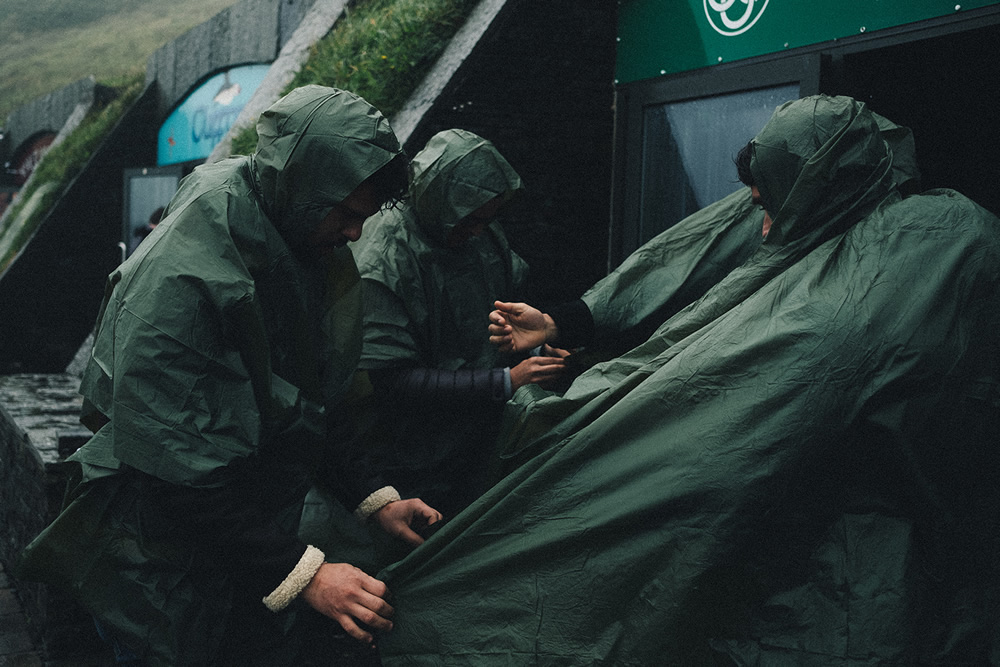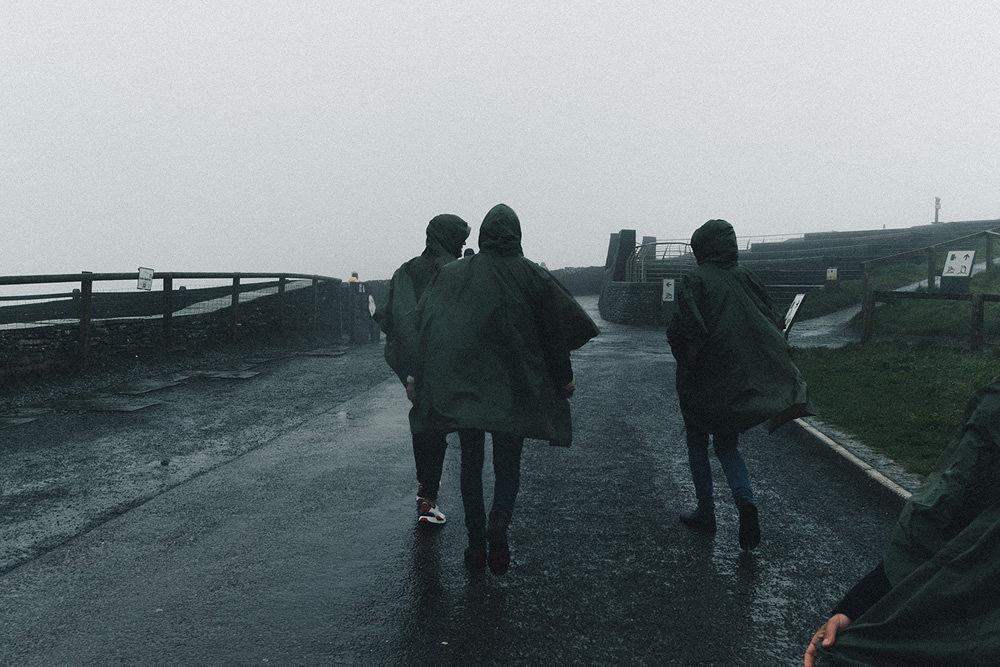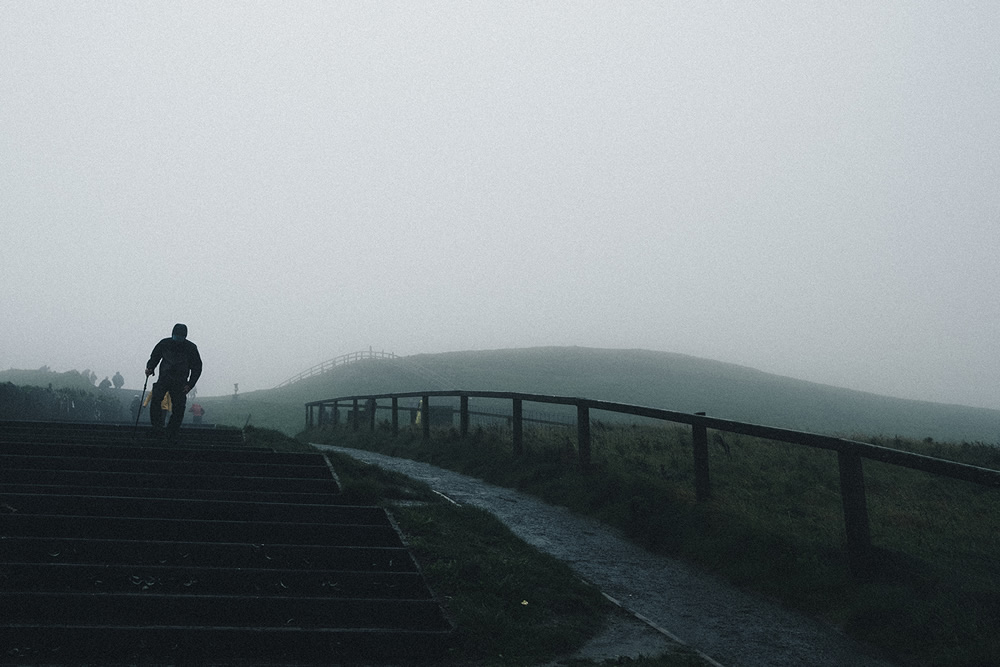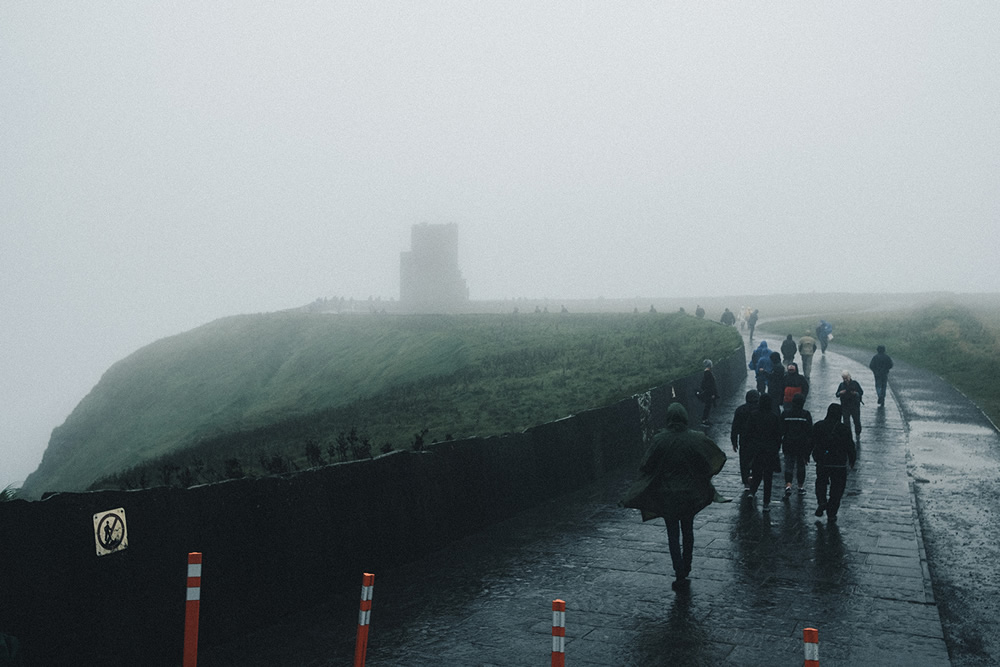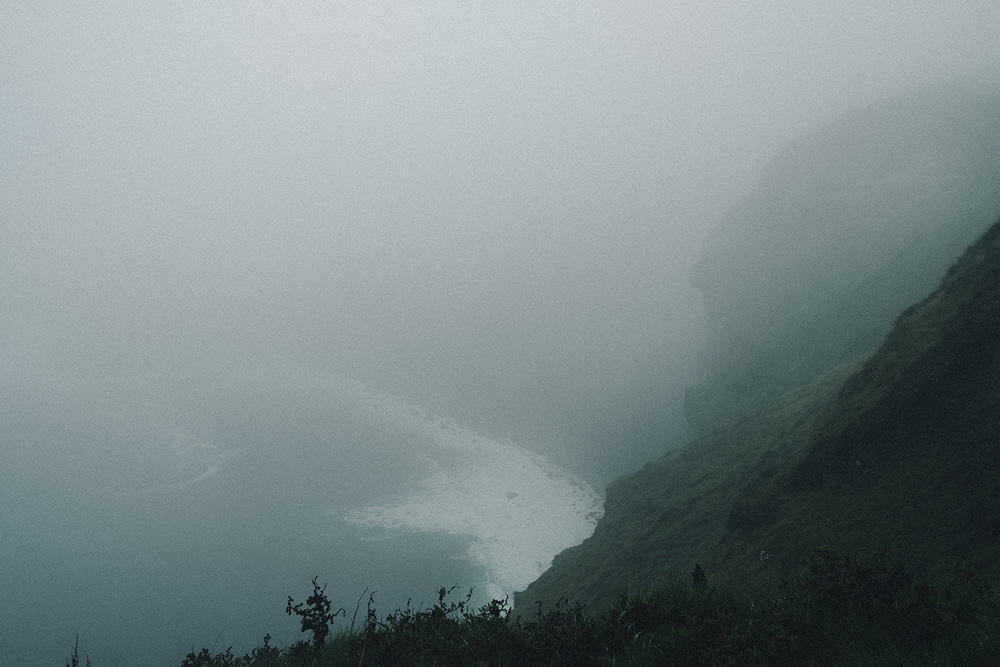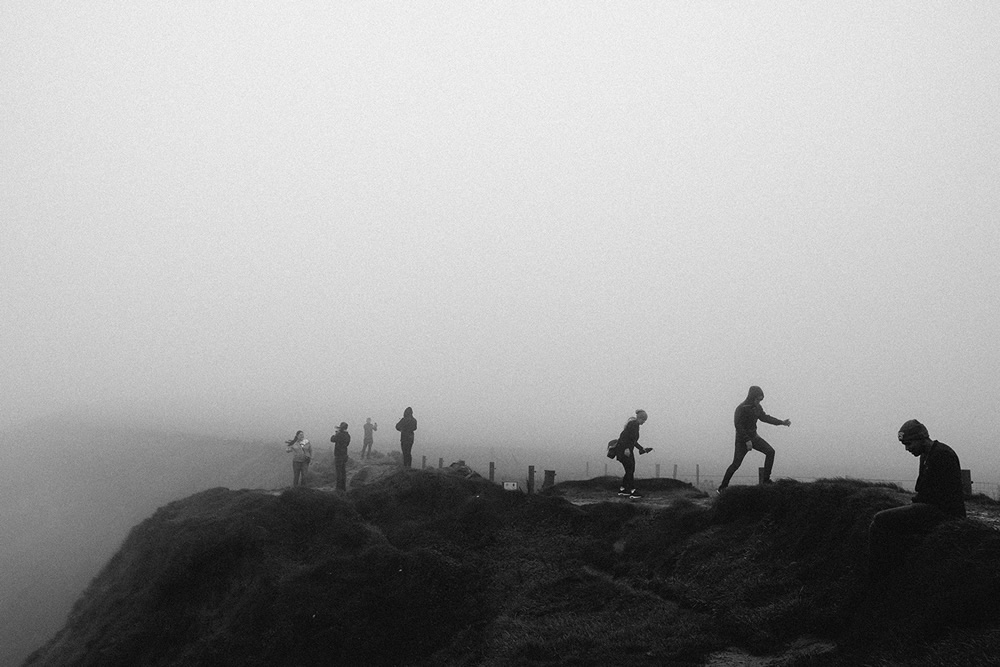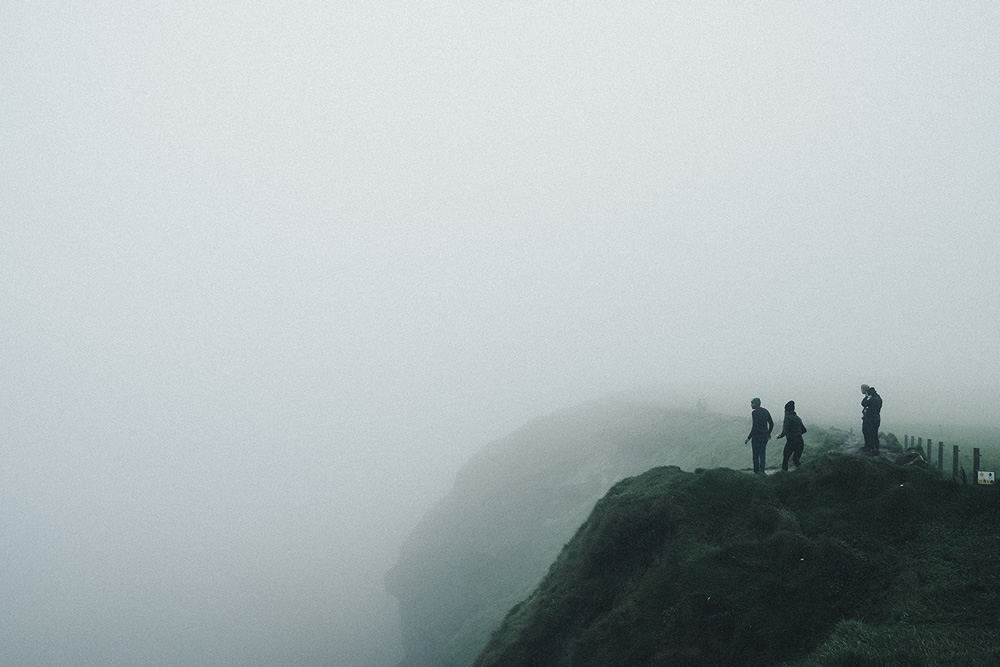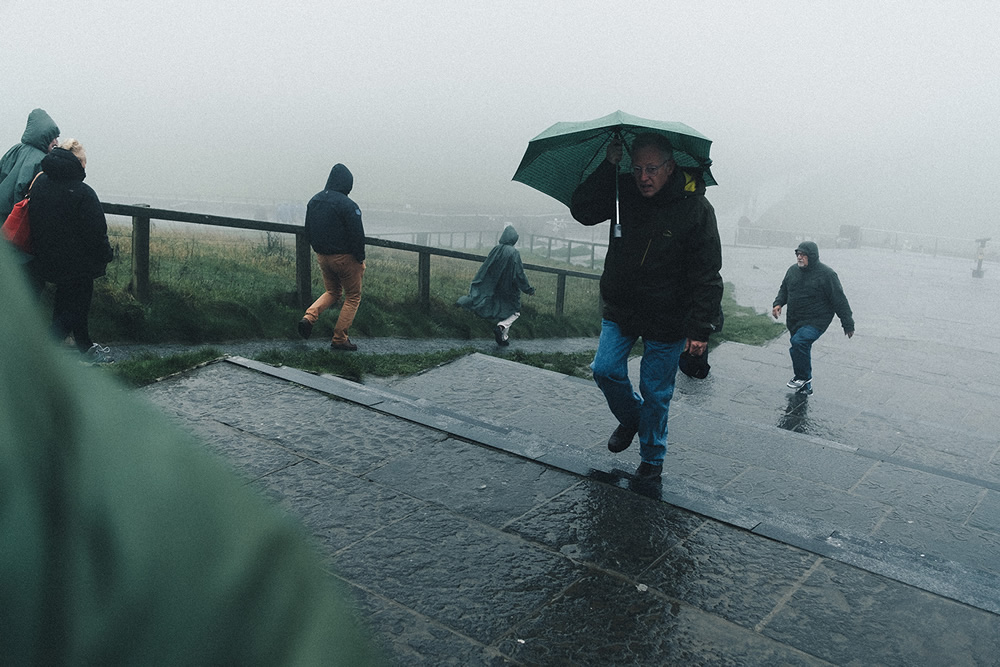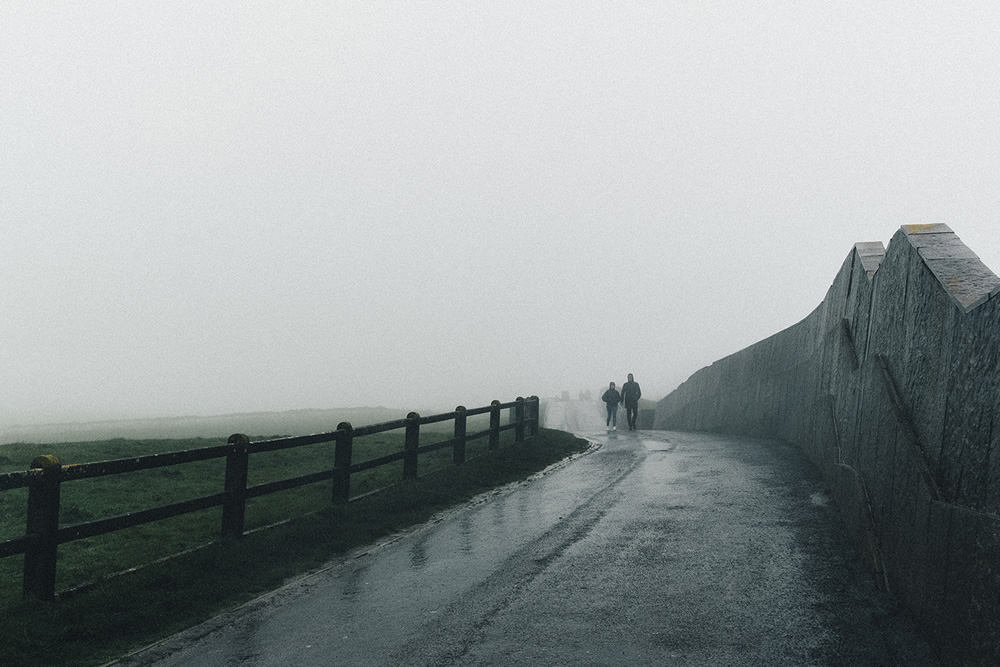 About Damien Rogers
I was born in Dundalk in the North East of Ireland in 1985. My first step into photography was in 2011 at my local college where I studied black and white film photography. After, I gravitated towards digital. My preferred genre has always been Street but I have shot a wide variety of work over many years from Weddings to Portraits. Depending on the environment or scene, I'm captivated by light, shadows, lines and strong composition.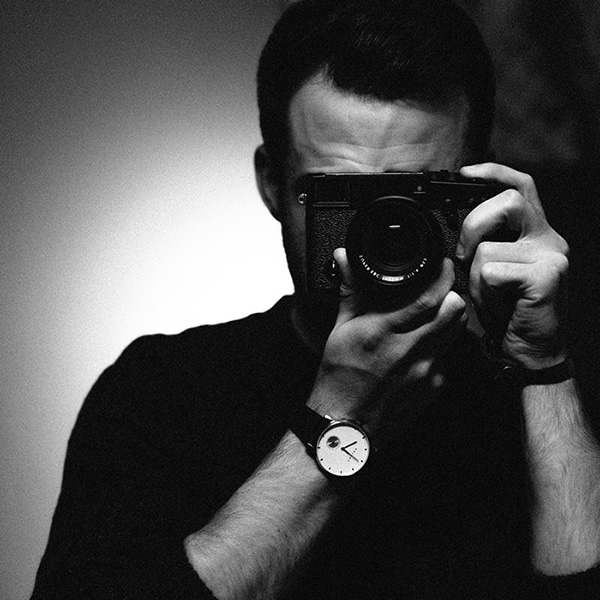 You can find Damien Rogers on the Web :
Copyrights:
All the pictures in this post are copyrighted to Damien Rogers. Their reproduction, even in part, is forbidden without the explicit approval of the rightful owners.