Just before the Corona clenches it's claws here in India, I, along with my three friends have a chance to visit Borong, a romantic, tranquil, and secluded hamlet in the lap of Himalaya in South of Sikkim here in India. Borong is situated within the lower part of Maenam Wildlife Sanctuary. The hill village is far away from the hustle and bustle of the city and surrounded by refreshing green forest and snow-peaked mountains of the mighty Himalayan range, just at 5800 feet from sea level.
Borong was on my bucket list for a long time. This place is a birder's paradise. We stayed in a resort which is best for its vantage point to photograph colourful Himalayan Birds, with perfect natural perch and background. There is no bird- hide business here. The resort has its own wildflower garden, where there are plenty of winged beauties plays throughout the day. I stayed for four full days in this resort and enjoyed nature, which has full of life and off-course photographing the small mountain birds.
In this article, I will share my experience of capturing a few of my favourite frames in this silent, mystical, and romantic hamlet.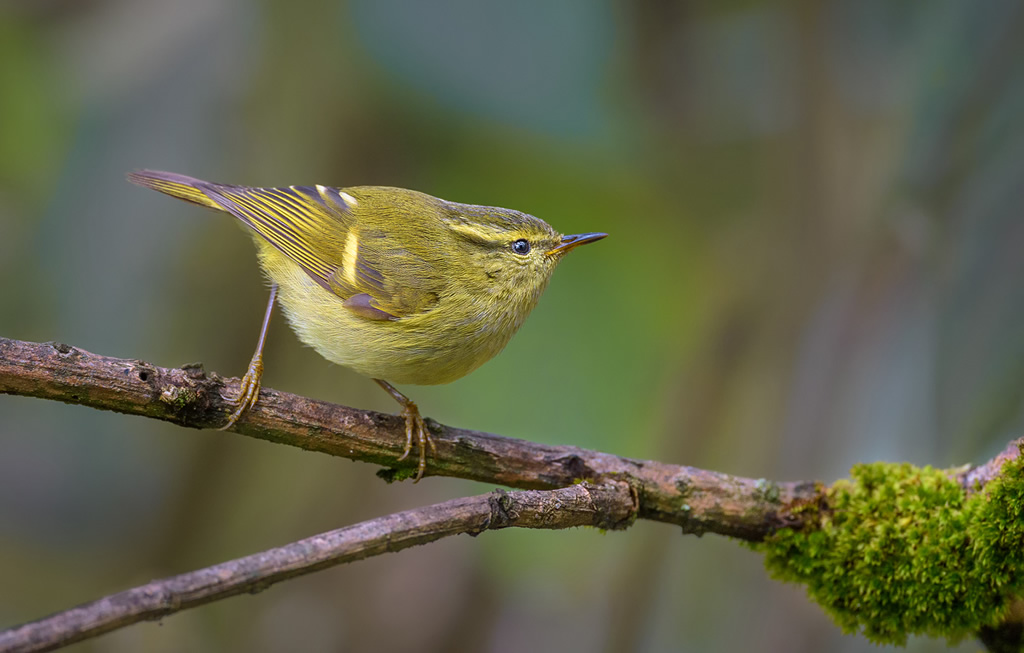 Buff-barred Warbler
Every day we spent at least 6 hours photographing the restless birds. Usually, the session starts with the chirping of birds in the morning and ends with a cup of tea in the evening. Just a few minutes spared for yummy breakfast and delicious lunch in between.
My Gear:
Each and every image shared here is made with my beloved Nikon D810 and the little wonder Nikkor AF-S 500mm f/5.6E PF ED VR supported with Peak Design Slide strap. This time I didn't take any Tripod along with, so you will see every image here with handheld. Yes, a neoprene cover was used to protect the lens. I carried a rain-cover to protect the camera and lens as well.
The Challenges:
Eastern part of Himalayas, in our country always known for its challenging weather conditions. Cloud, sun, and rain plays hide and seek throughout the day. The major challenge I find in early February here is the weather. Other than just a few hours of sunlight the surroundings are covered with fog and mist throughout the four days. The weather is cloudy most of the time with frequent rain in between for a few hours. The light was mostly diffused except for a few minutes, so playing with golden light could not be executed. Though I like the diffuse light for bird photographs but here I like to have little more intense light to achieve higher shutter speed without creating harsh shadows. 5-6 fps camera I find really challenging to freeze a better moment when light permits. So, the opportunity of different action shots remains to be explored.
Technicalities:
ISO was boosted more than my comfort zone for the majority of frames. Those who are used to photograph the Himalayan birds already know that these little creatures are very restless except a few. So here I have chosen the highest possible shutter speed according to the frame I wanted, balancing with the ISO. As the light was challenging, so I had no luxury to close down the aperture from f/5.6 except when few birds come so close. As for metering, I preferred spot over my favourite matrix with exposure compensation. I always prefer auto WB. Single center point Continuous focus mode always remains trustworthy for me. It helps me take photographs reliably in ground level and through the vegetations. When the situation demands I sometimes shift it to 9- point dynamic mode in my Nikon D810.
Aesthetics:
I had a definitive plan to execute a few frames in this place as I already did some homework for the place. One advantage is, background and perch at this resort at Borong are more forgivable than other parts of the eastern Himalaya. The wildflower garden is a boon for the floral compo, as the nectar sucking birds give you enough opportunity to make it. The portraits, floral compo with birds, birds in its environment, capturing bird's behaviour were my main agenda on this trip.
Expected bird species were common for the altitude but I planned to use colour in nature to make a frame look attractive. Waiting for birds is my preferred idea for me over chasing for them. I already have chosen my frame, the perch, bunch of flowers, the background, and waited for some birds to come within the frame. Sometimes I lose opportunity sometimes I gain. At the time we visited there are only a few types of flowers mostly pink to magenta shades like Cestrum elegans, Bergenia etc. So, I preferred to explore the colour combination in an image with flowers, background, birds, and perches.
Bird Species:
I found almost 20-25 species of birds within the period. Among those, some of my favourite frames I want to share with you here, are the likes of Red-billed Leiothrix, Small Niltava, Asian-barred Owlet, Green-tailed Sunbird, Oriental White-eye, Stripe-throated Yuhina, Red-tailed Minla, Dark-breasted Rosefinch, Himalayan Bluetail, Buff-barred Warbler, Russet Sparrow, Rufous Sibia and Green-backed Tit.
The experiences in these few days resulted in photographs I always wanted to make and the memories of this trip will remain etched in my mind forever. I hope the world will soon recover from COVID-19 and I will find another dreamy photographic destination waiting for me.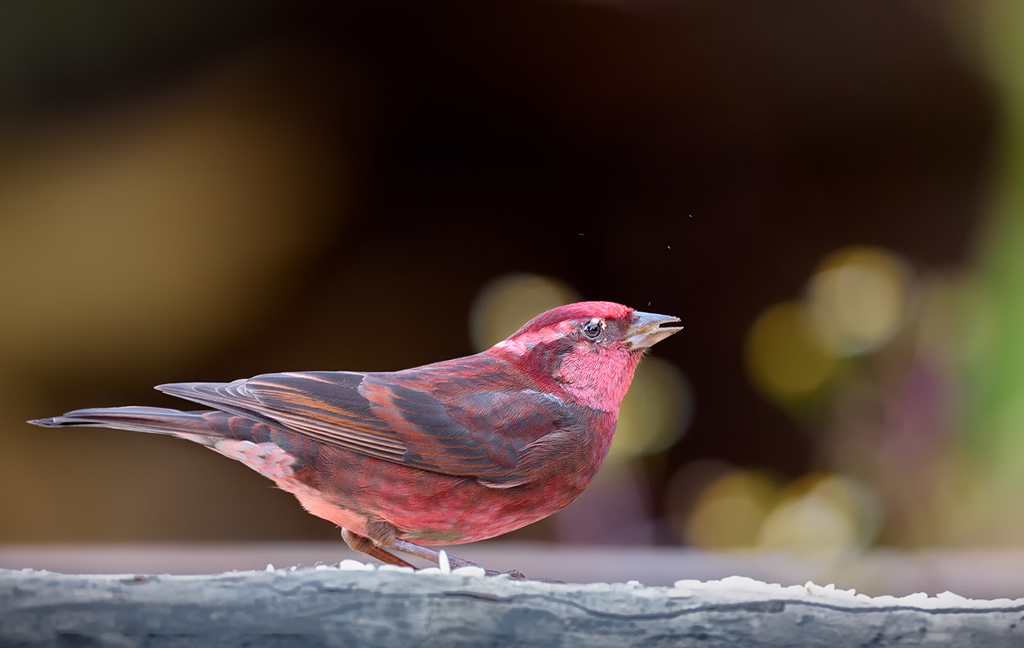 Dark-breasted Rosefinch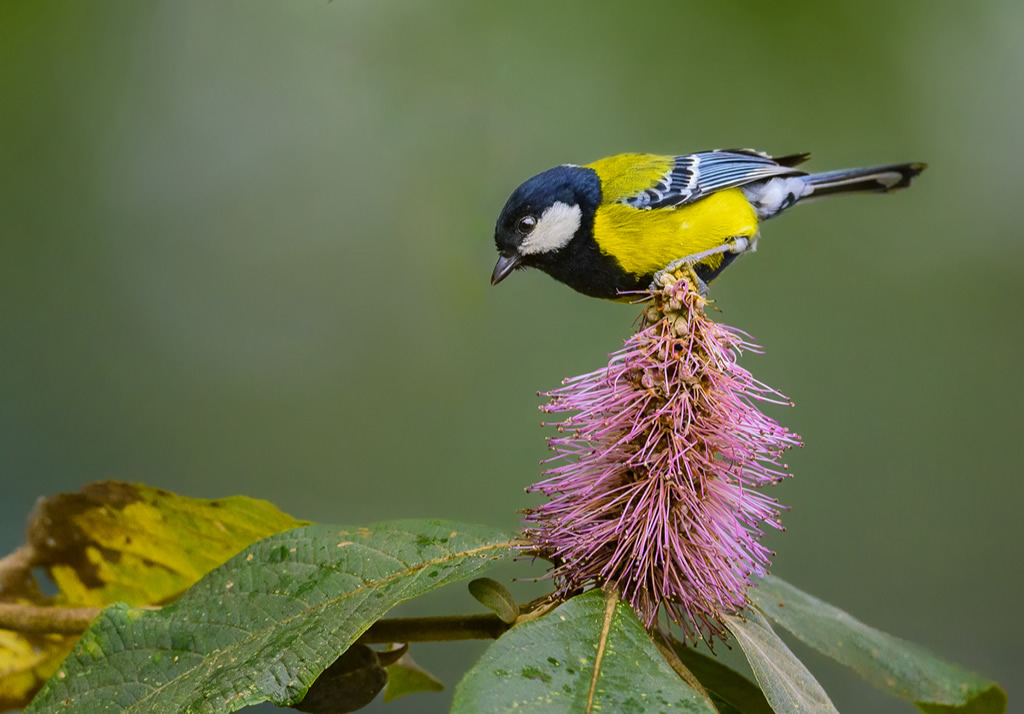 Green-backed Tit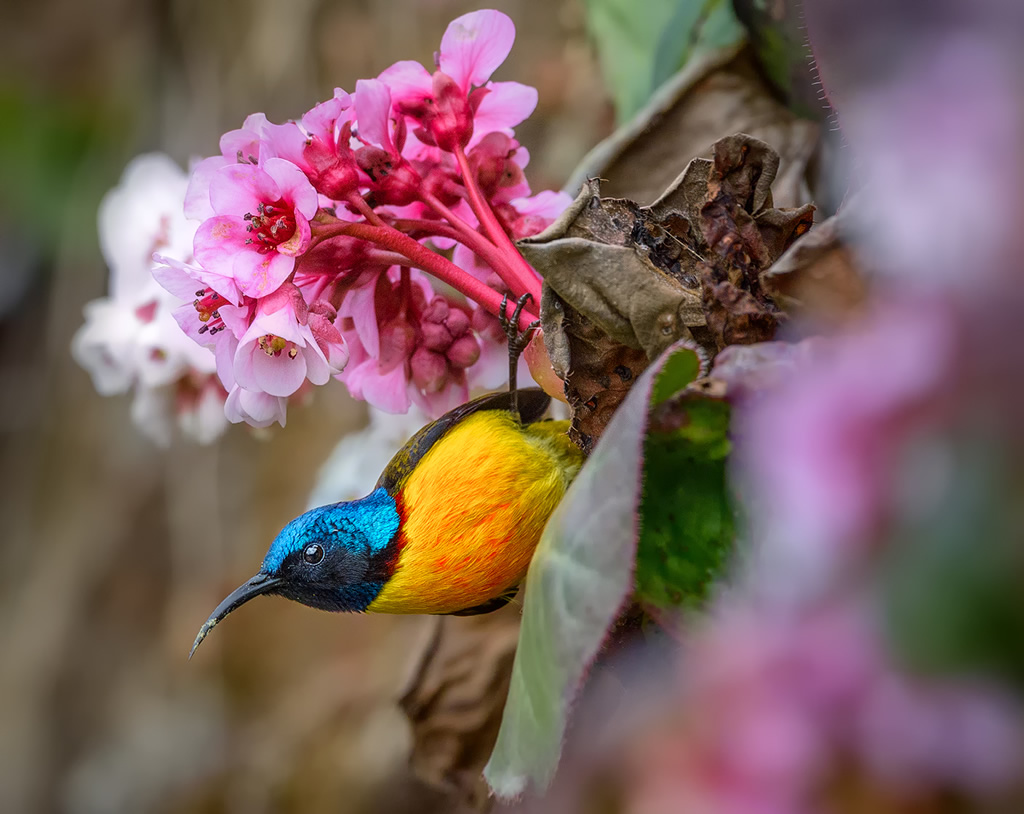 Green-tailed Sunbird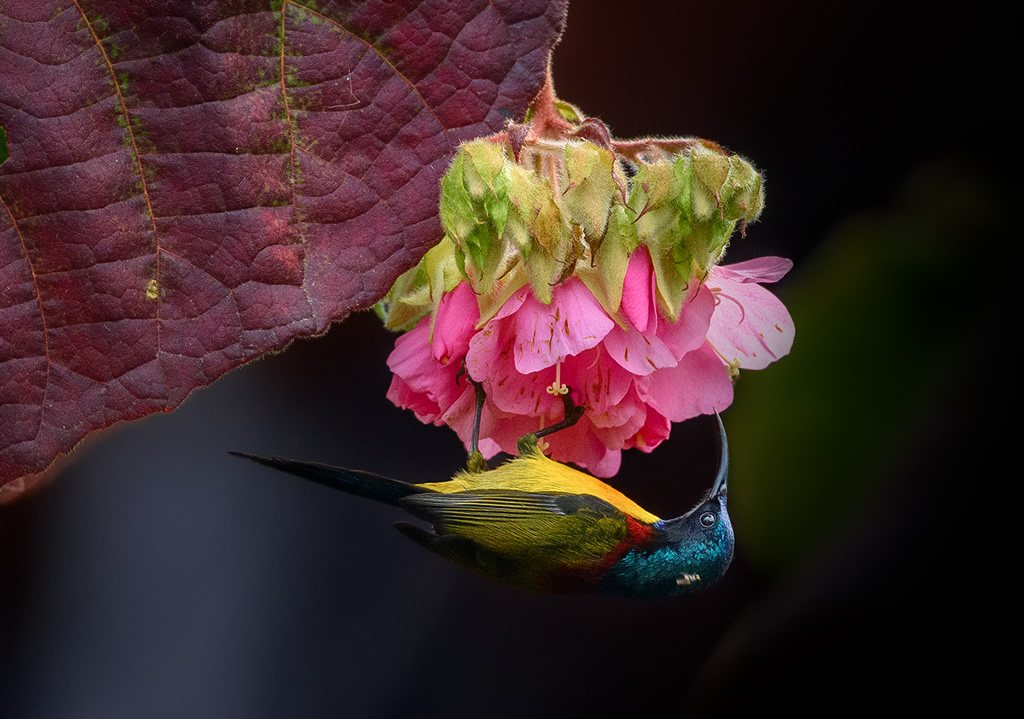 Green-tailed Sunbird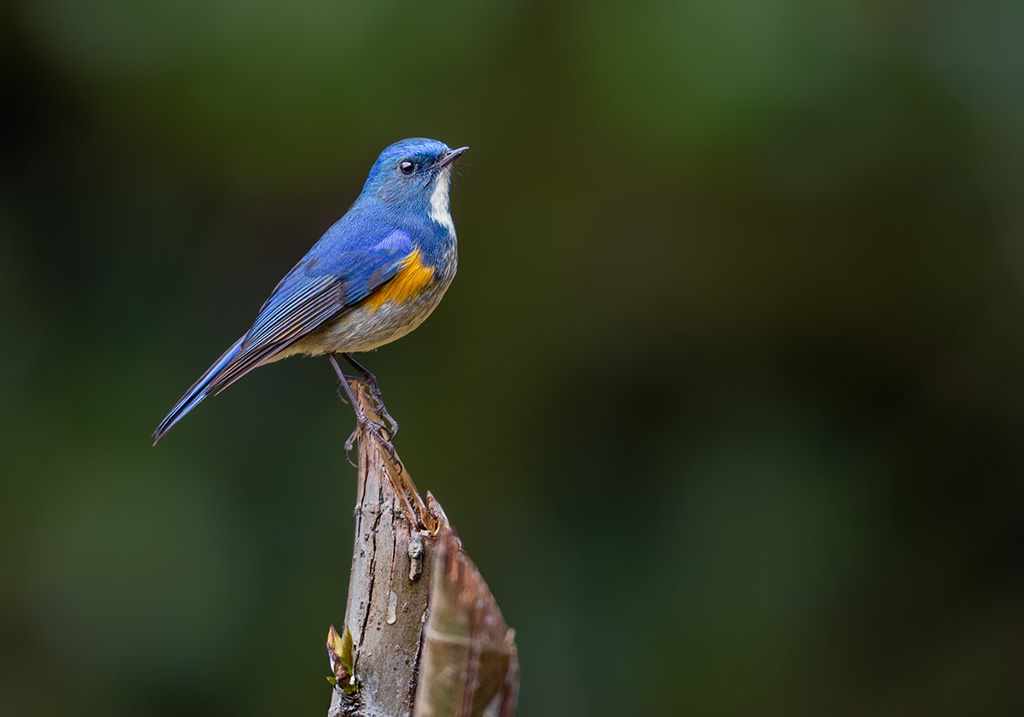 Himalayan Bluetail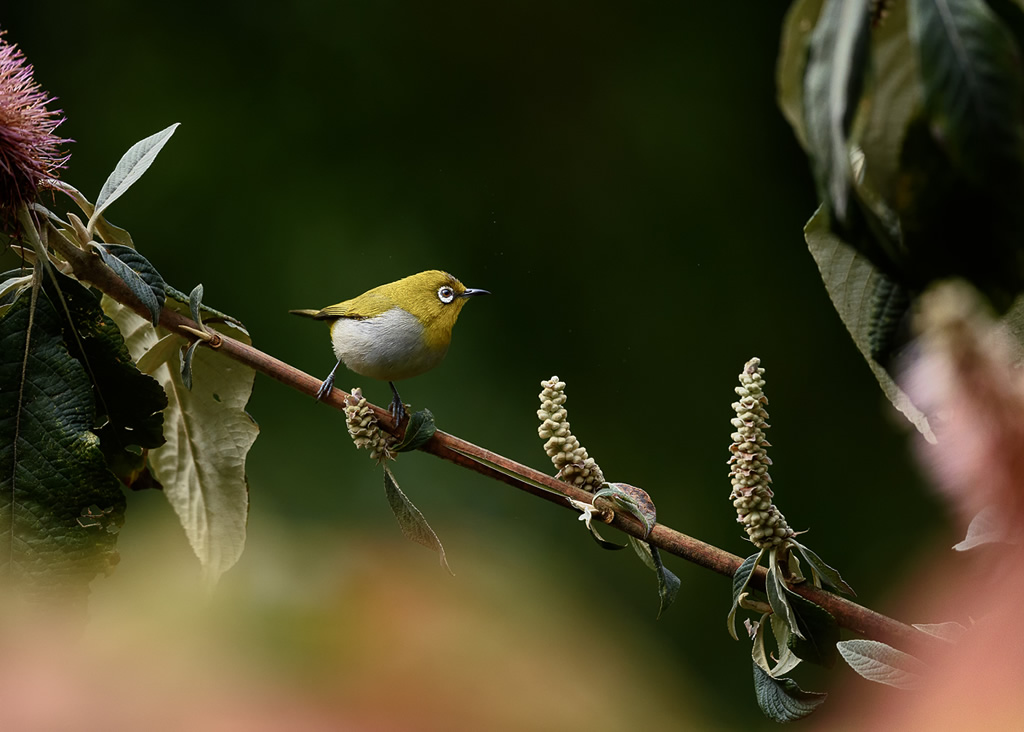 Oriental White Eye
Red-billed Leiothrix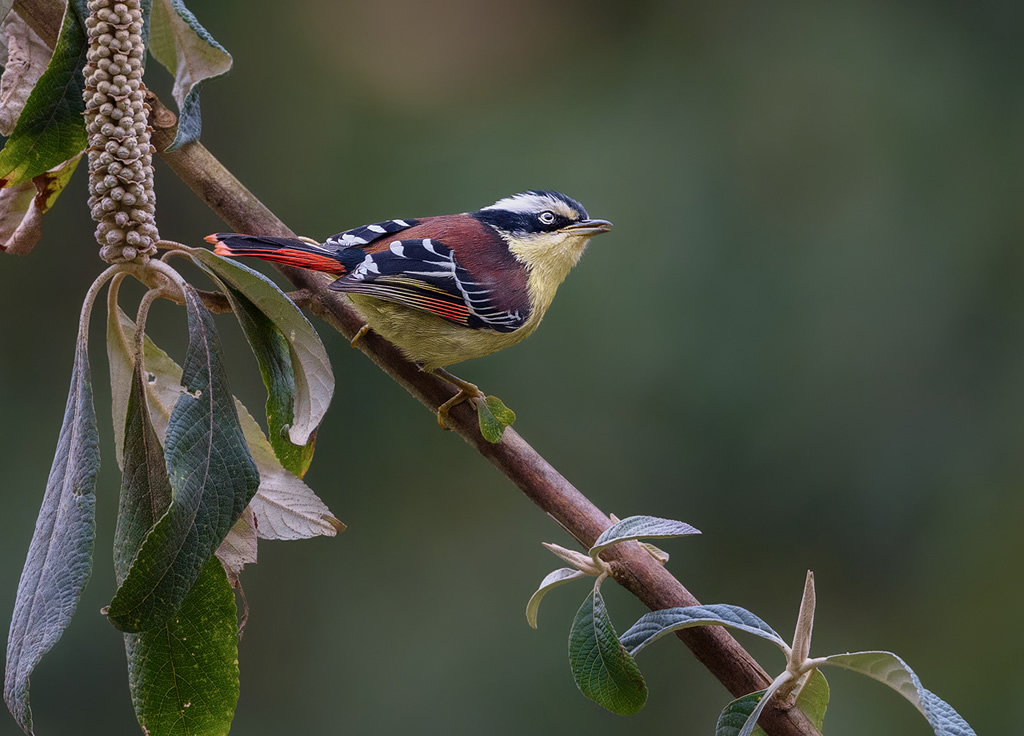 Red-tailed Minla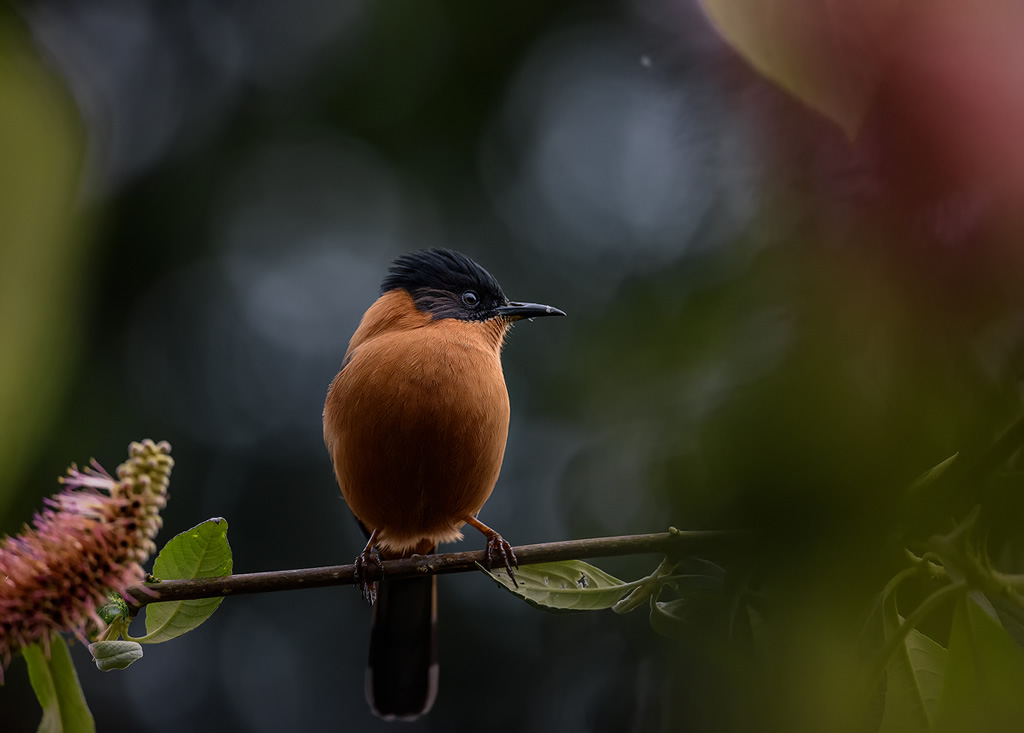 Rufous Sibia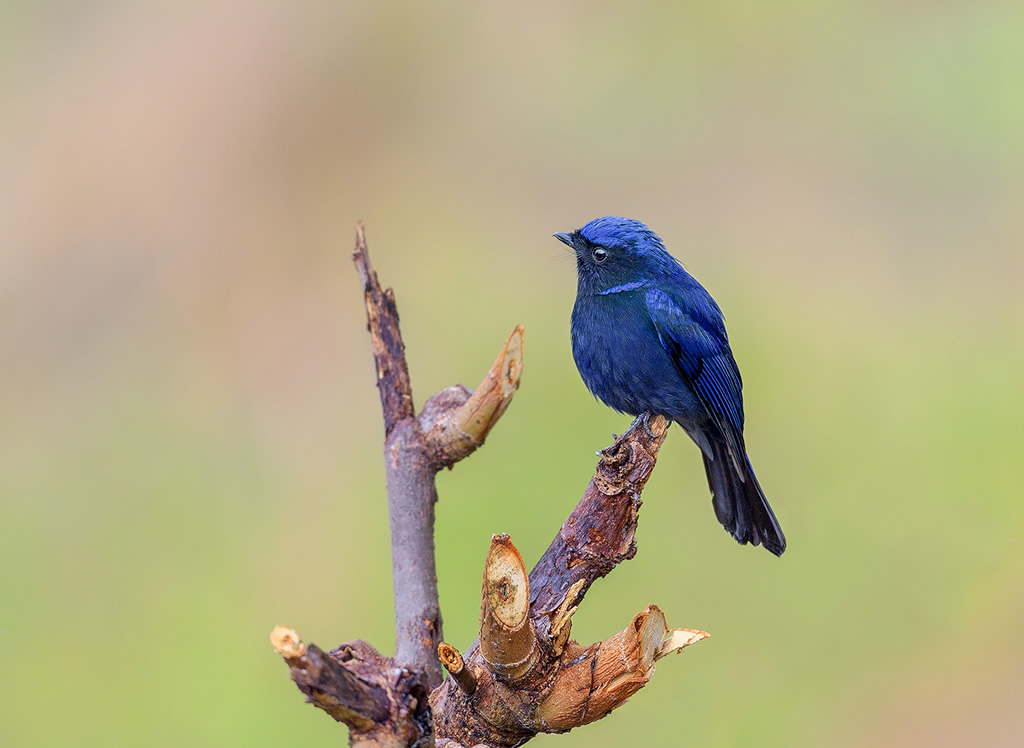 Small Niltava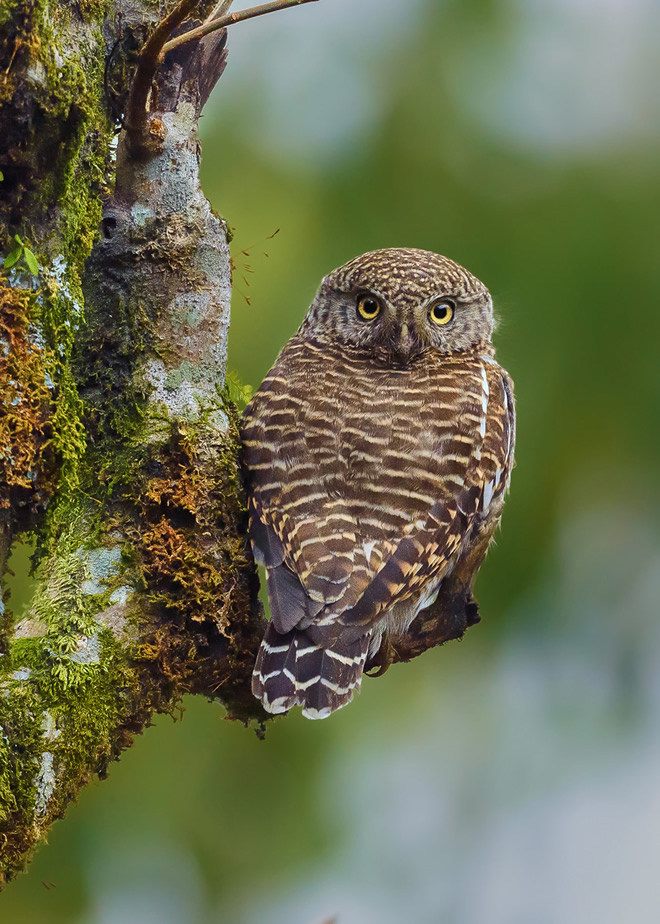 Asian-barred Owlet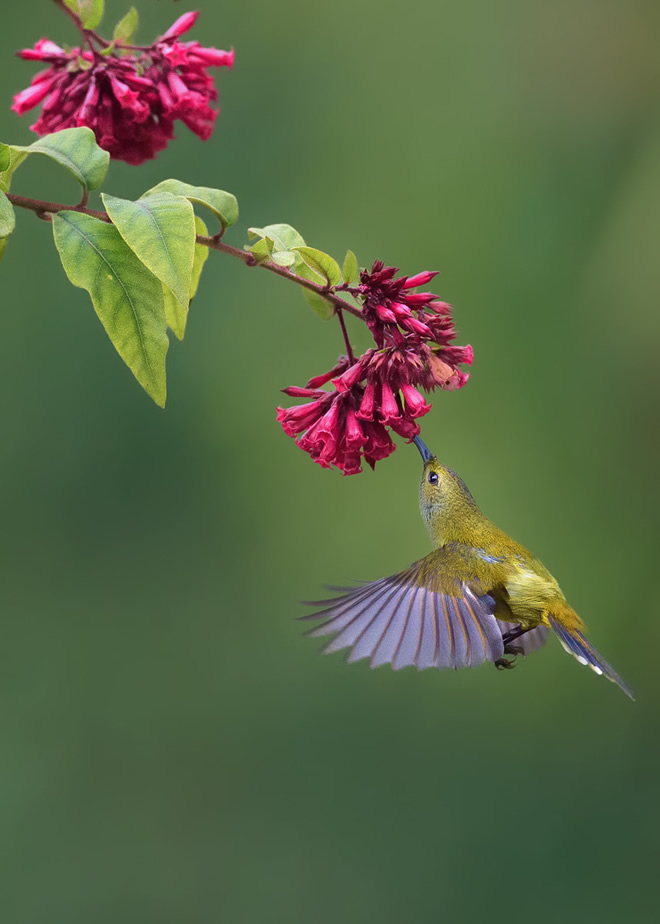 Green-tailed Sunbird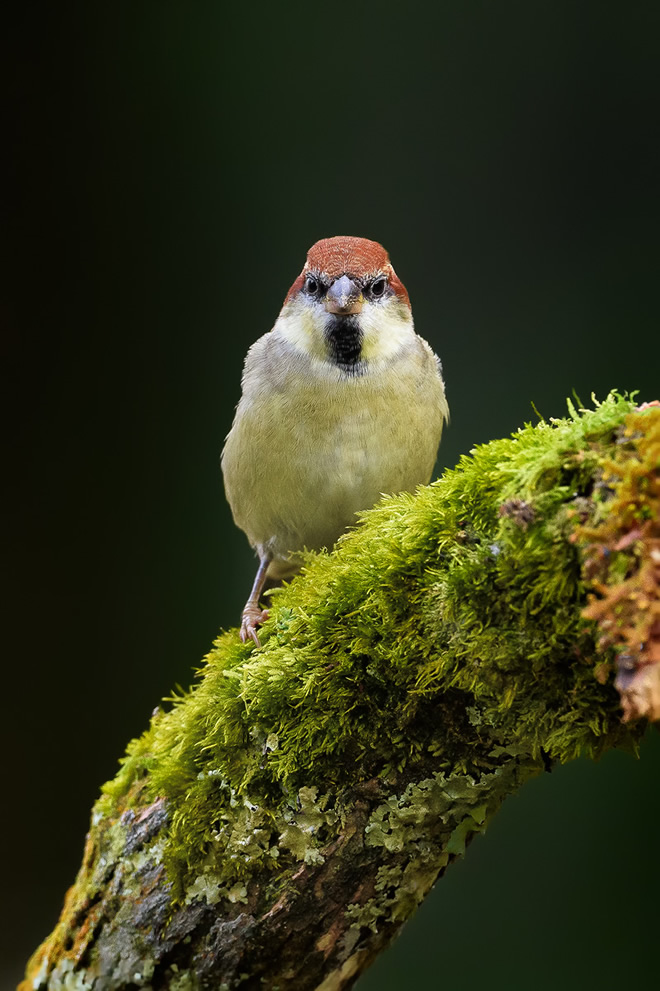 Russet Sparrow
Stripe-throated Yuhina
About Chandan Hazra
I am a doctor by profession and photo-enthusiast by passion. I am from a small town of Midnapore in India, West Bengal State. I lived my childhood mostly in nature and managed to achieve a post-graduate degree in Homoeopathy from Kolkata. Right now, I am based at Patna. I have been doing nature photography for quite a few years. Birds and Landscape are my genre of interest. I love sharing my work and my field experience with others.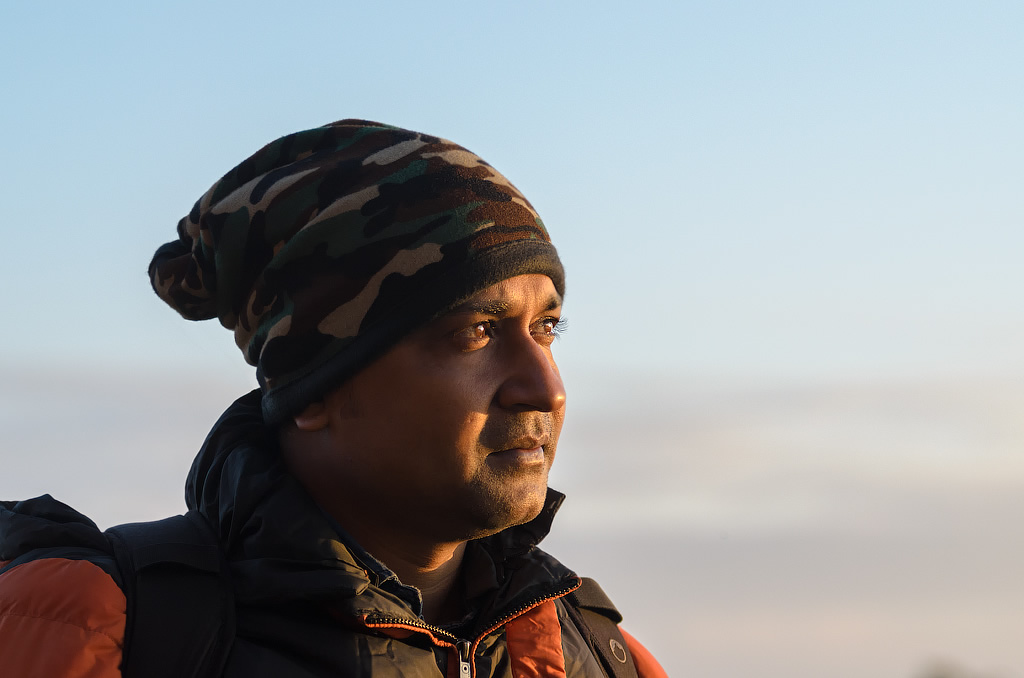 You can find Chandan Hazra on the Web :
Copyrights:
All the pictures in this post are copyrighted Chandan Hazra. Their reproduction, even in part, is forbidden without the explicit approval of the rightful owners.