The images are from the traditional Kaalapootu (Bull Surfing ) held mostly in villages in North Kerala. The race takes place during the post-harvest season in August and lasts from noon until dusk. In southern Kerala, these events are held under the name "Maramadi". Though the events are held in water filled paddy fields after harvest, many of the Panchayaths and private individuals own specially maintained fields exclusively for this event.
Kaalapootu is a celebration of the villagers. They gather in large numbers for the event. Kaalapootu, is also a celebration of the strong bonding of human, animal and nature. It is a beautiful symphony created by the fertile mud, water, men and the bulls. In the air charged with excitement and fervor from the "arpuvilikal" ( acclamation ) ,it is the farmers dreams and longing that reverberates in the atmosphere. We witness the natural, spontaneous ushering in of a new season in the ambience of a simple, tranquil village now heady with excitement. The over powering energy and unbeatable enthusiasm of the event, symbolize the indomitable spirit of the villagers.
The bulls are purchased for huge prices and are specifically fed , trained and well groomed for this traditional race. Some are even provided with air conditioned rooms and regularly given traditional ayurvedic treatment and put on special diet. The bull guides are called "pooter" in Malayalam and the half-naked "Pooters" hang onto the tail or a harness of the animal and skim through the mud surface. They are physically enviably fit, well trained and professional .They start training from a very young age and there are "pooters' who are just school students !
The images shared are from a Kaalpootu event held at Penumanna, near Kozhikode, Kerala. The organizers feel that these events will bond the villagers together and encourage youngsters to carry on the tradition.
#1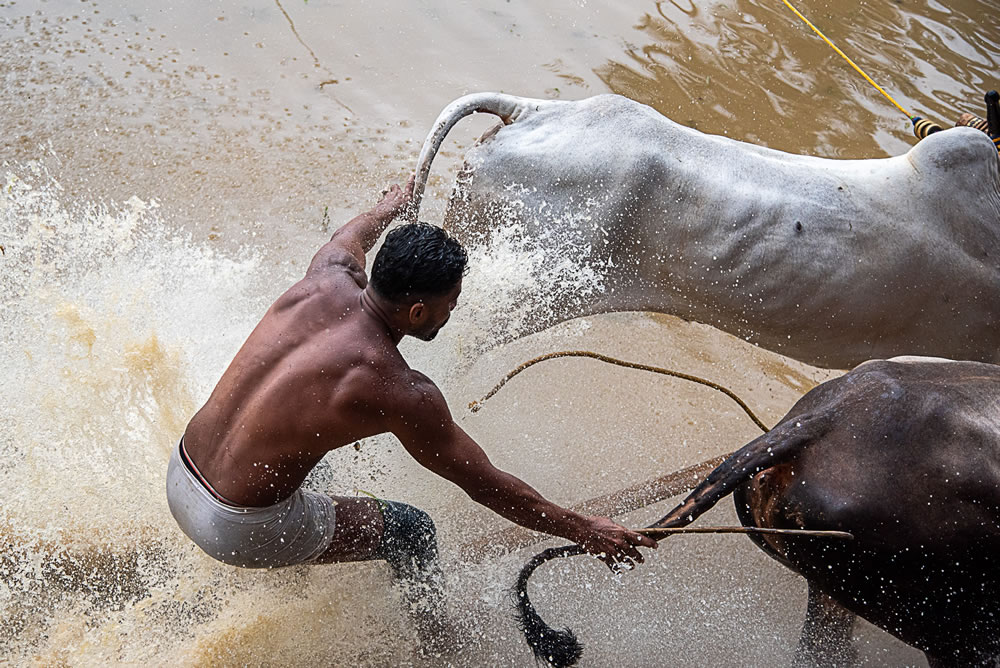 #2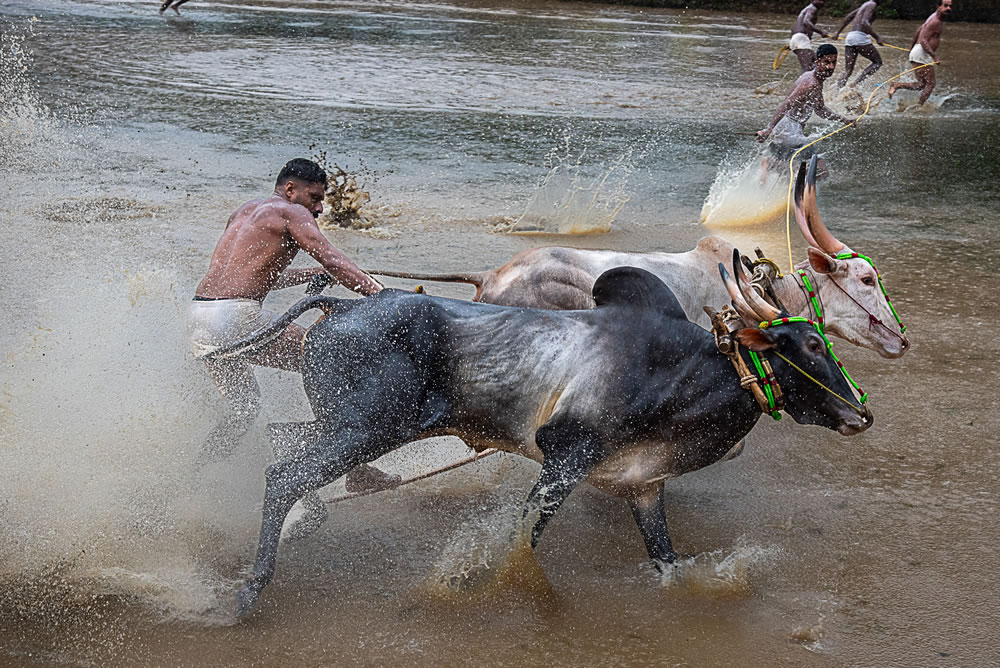 #3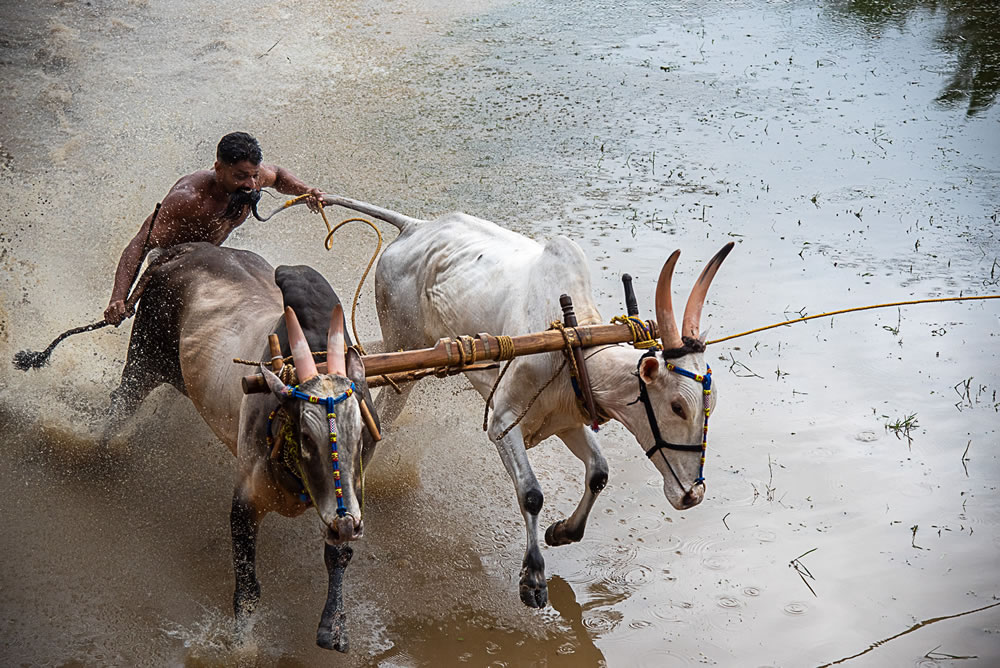 #4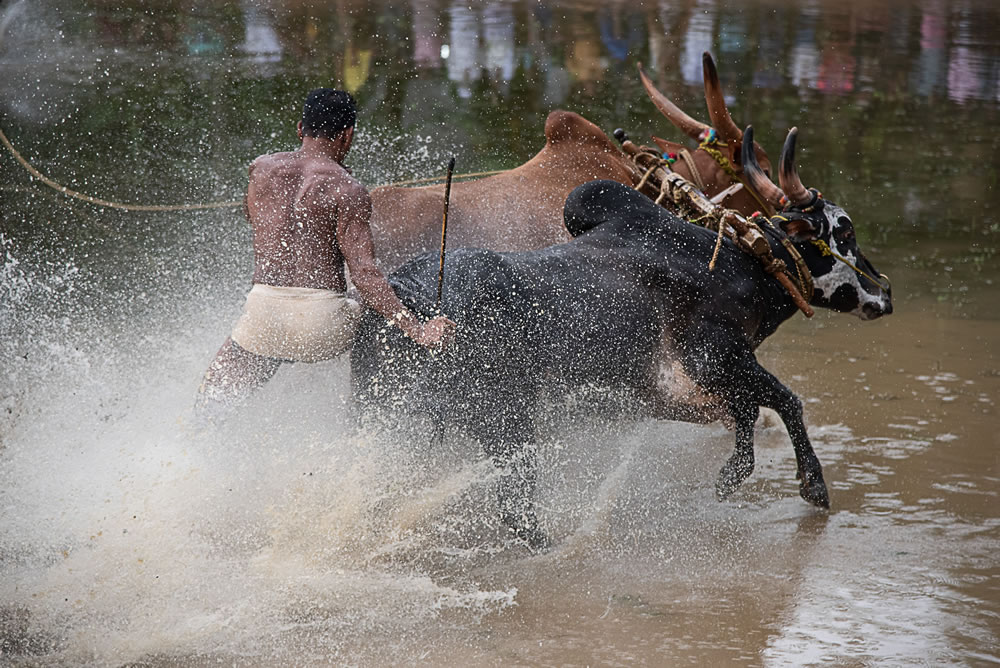 #5
#6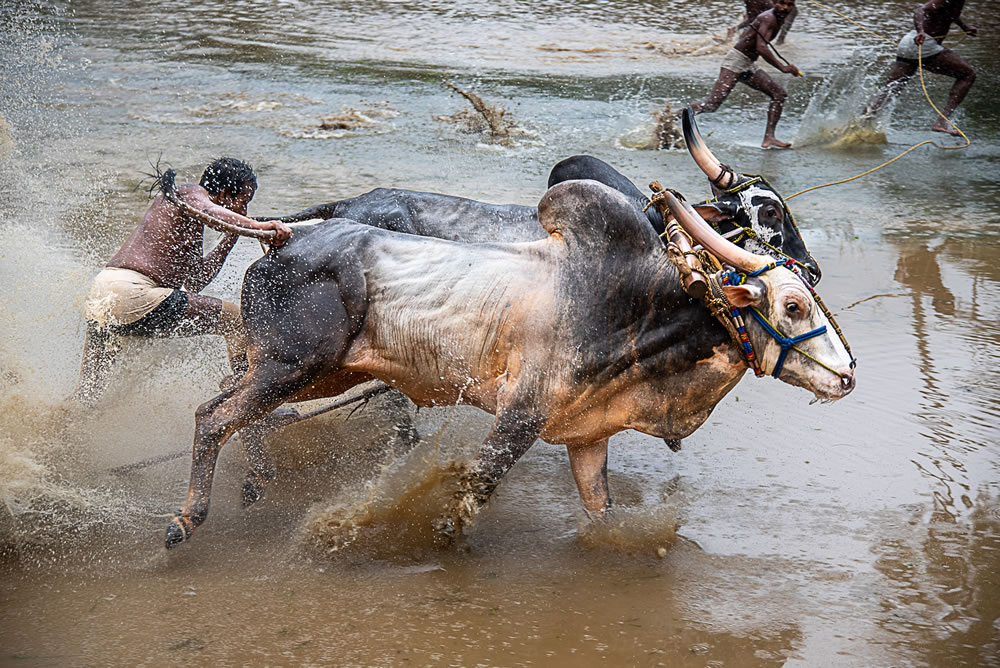 #7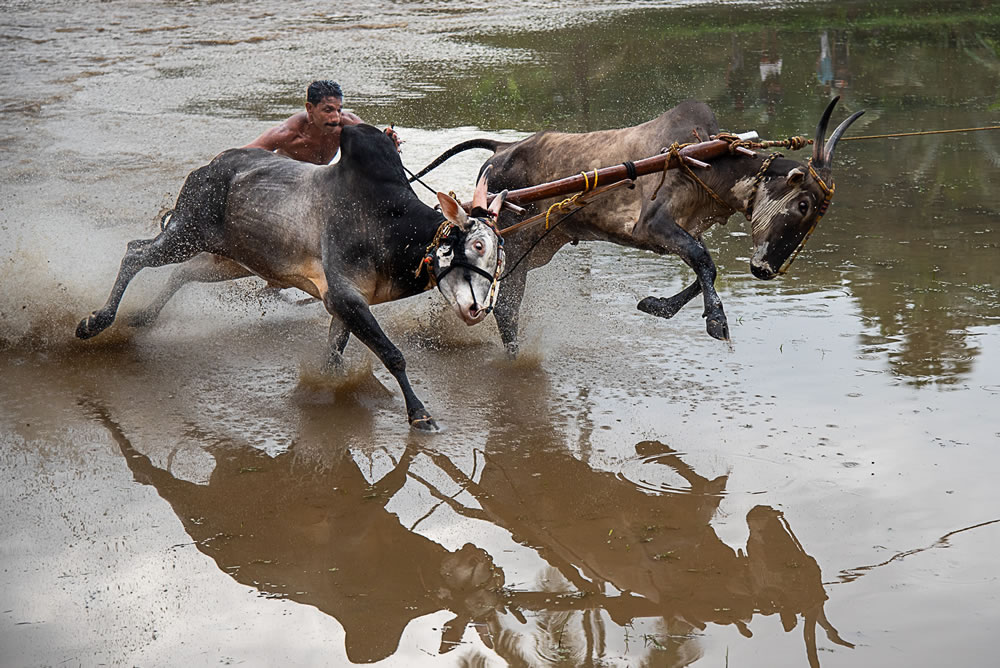 #8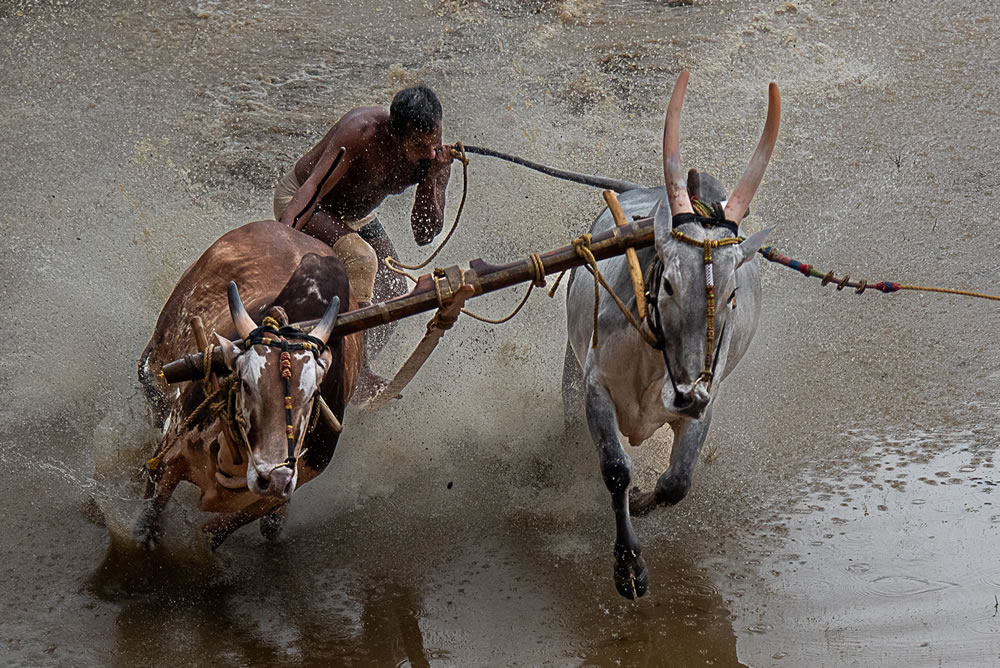 #9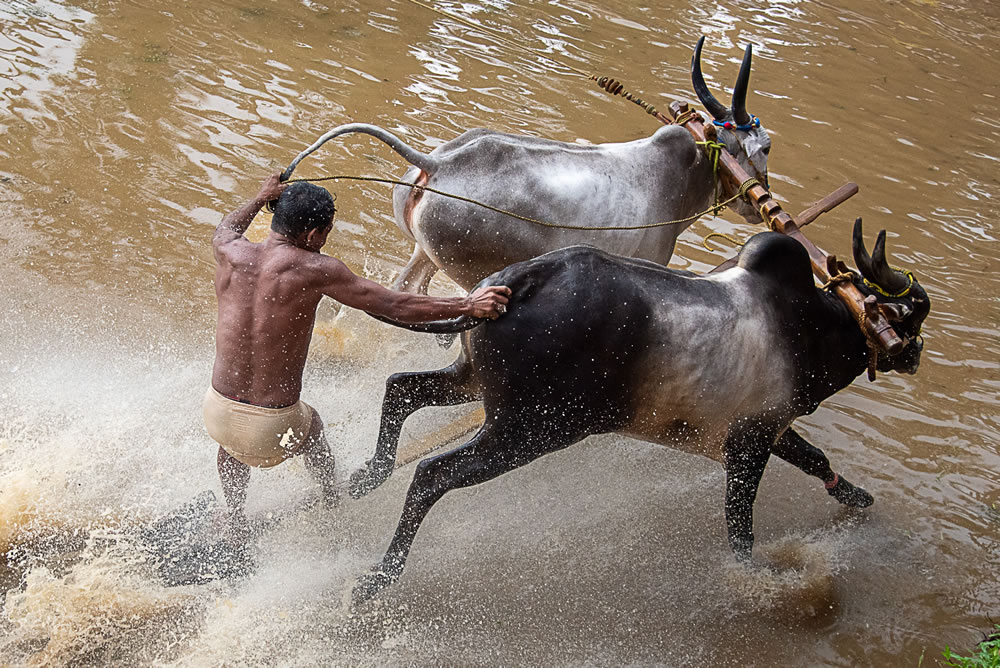 #10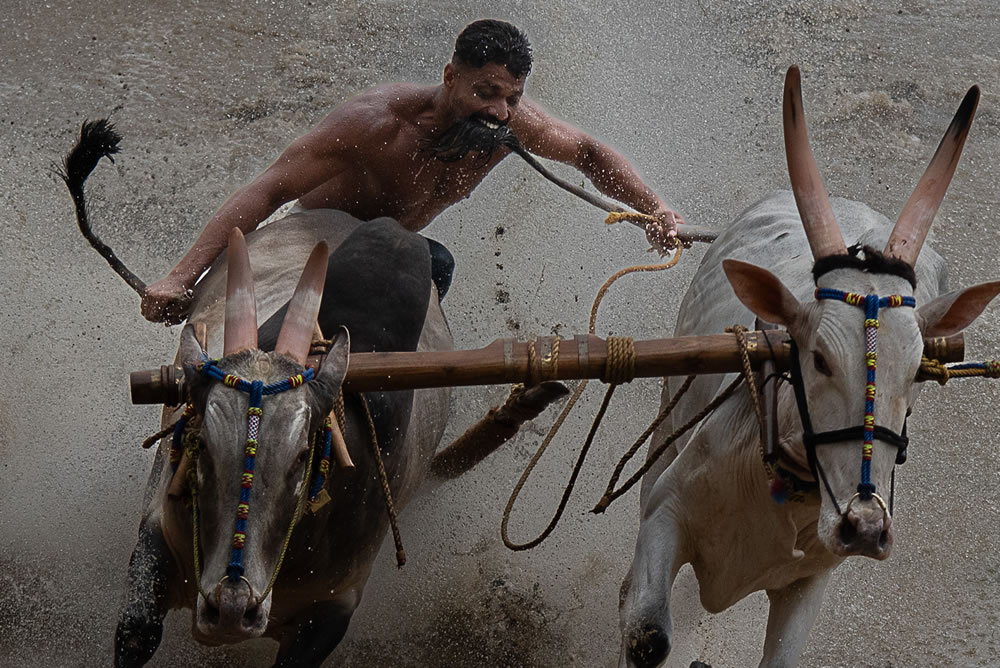 #11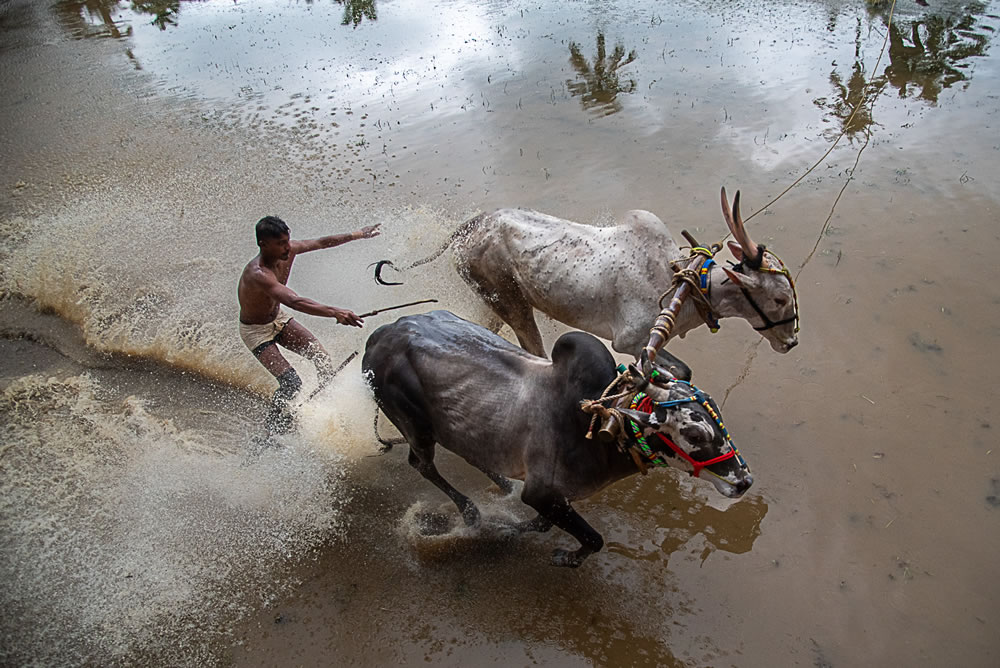 #12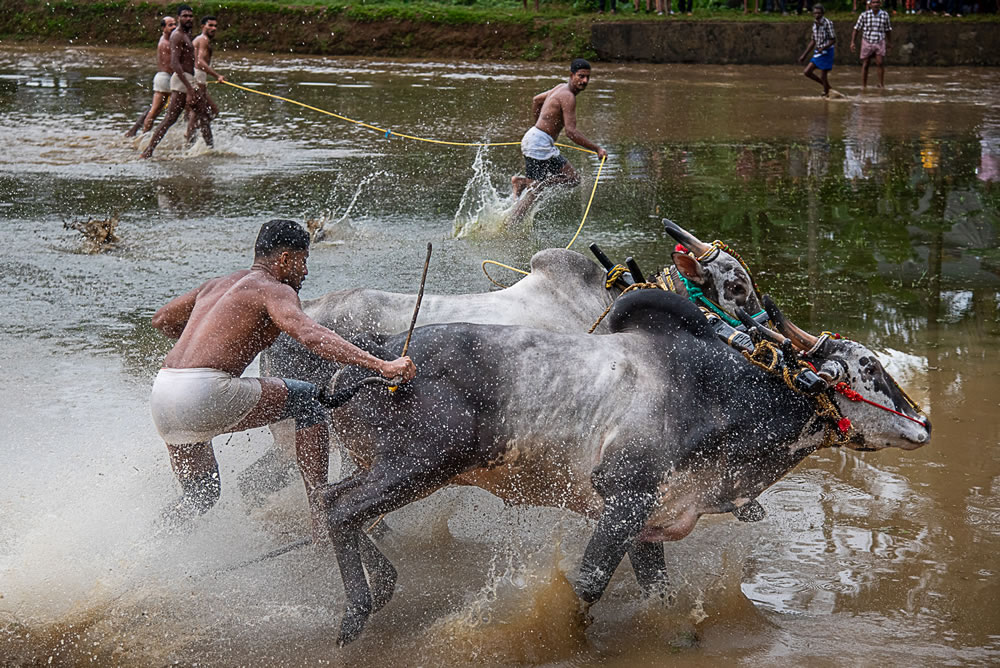 #13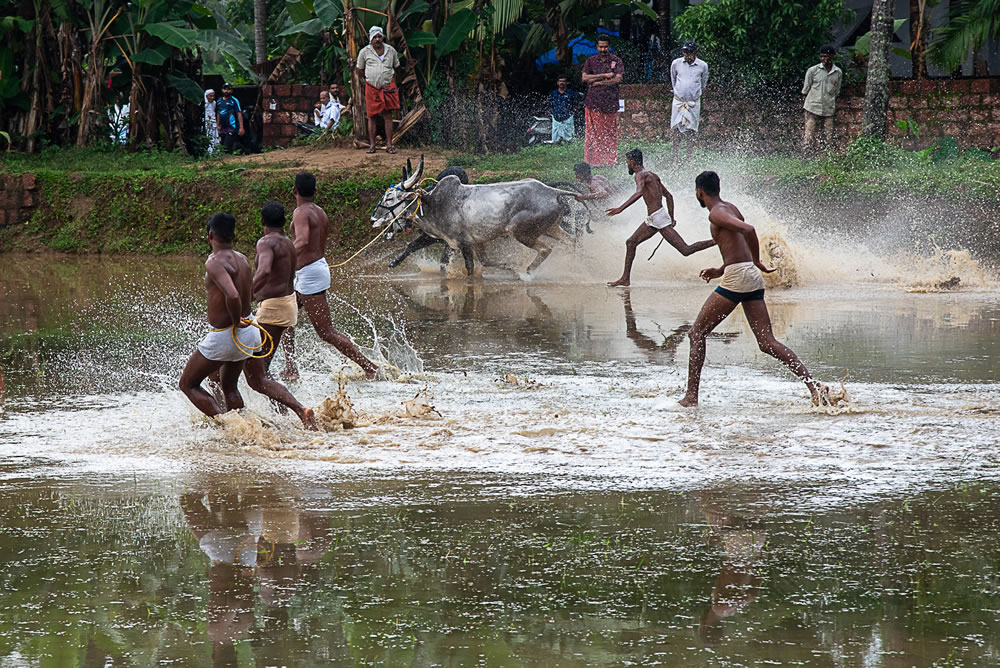 #14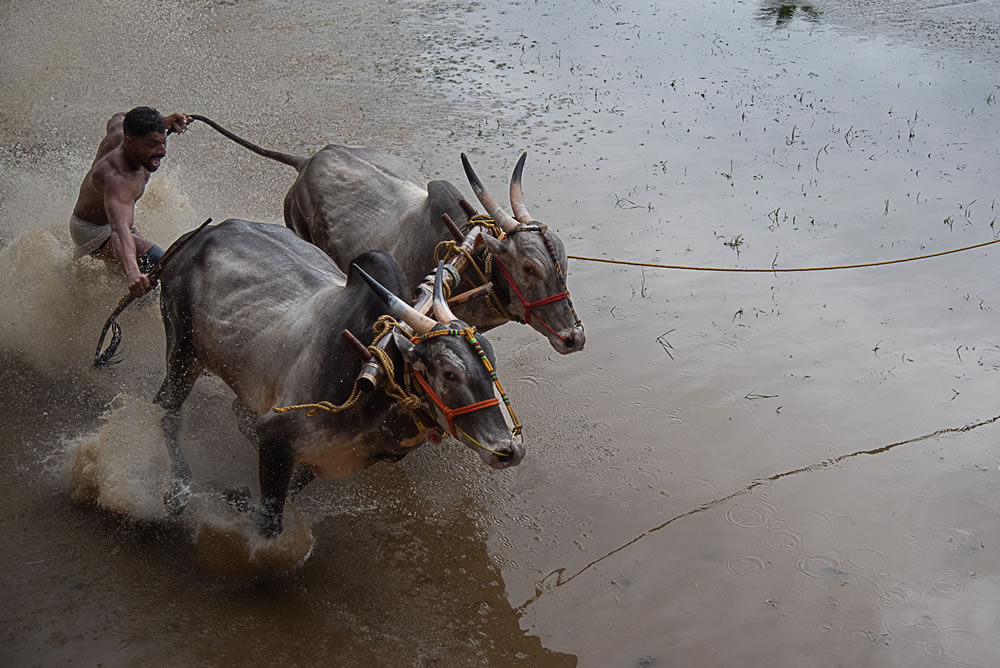 #15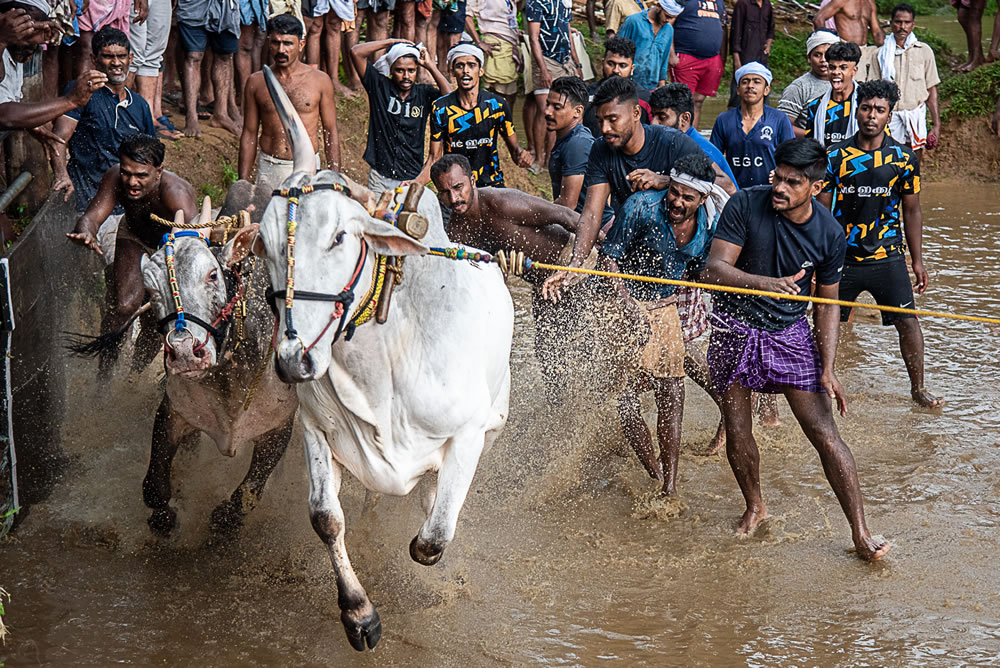 #16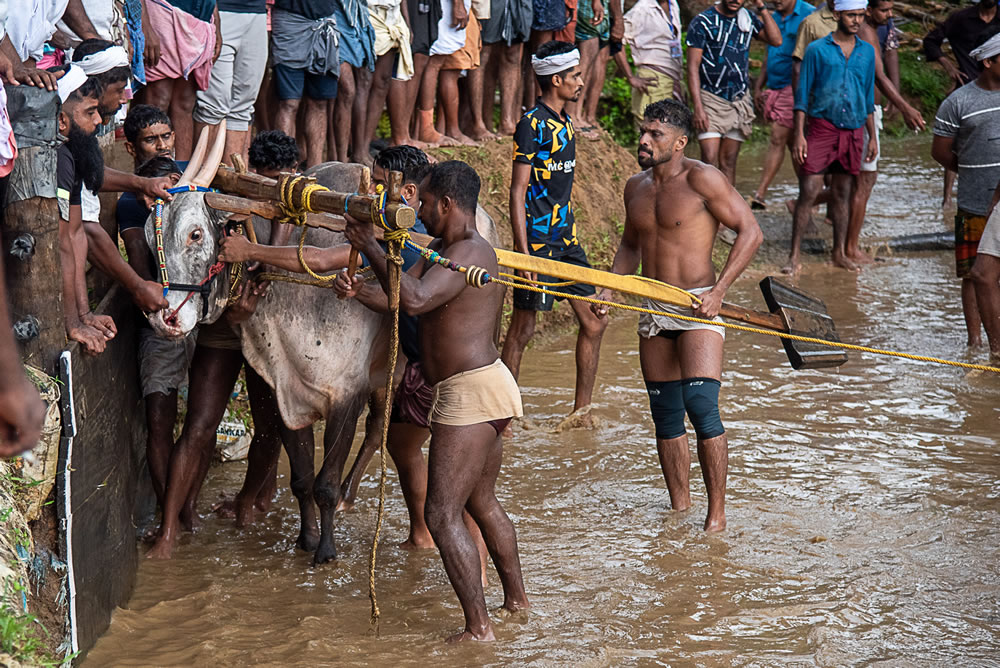 #17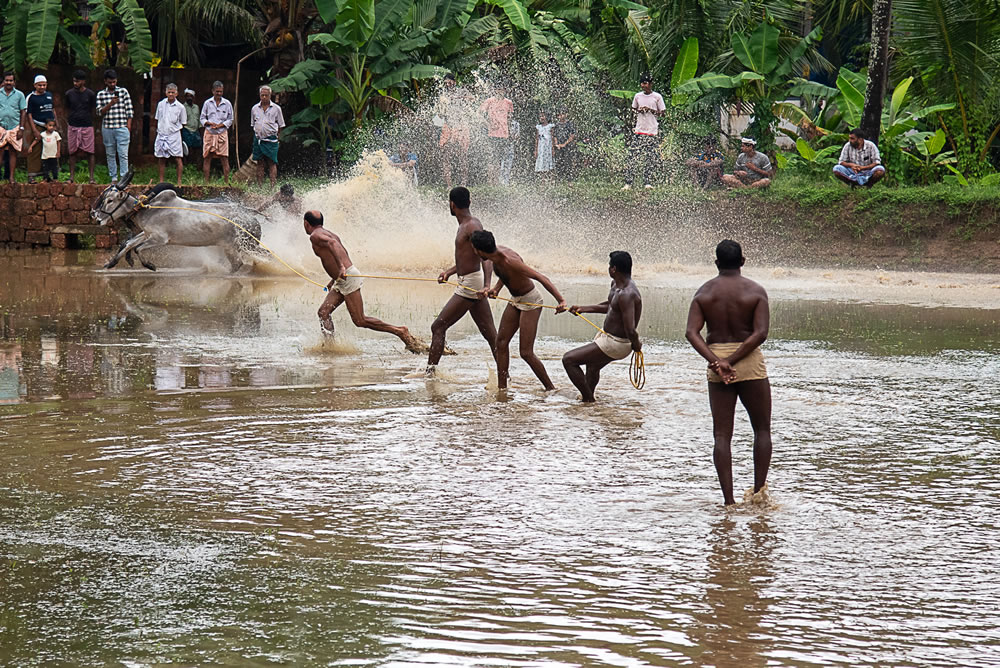 #18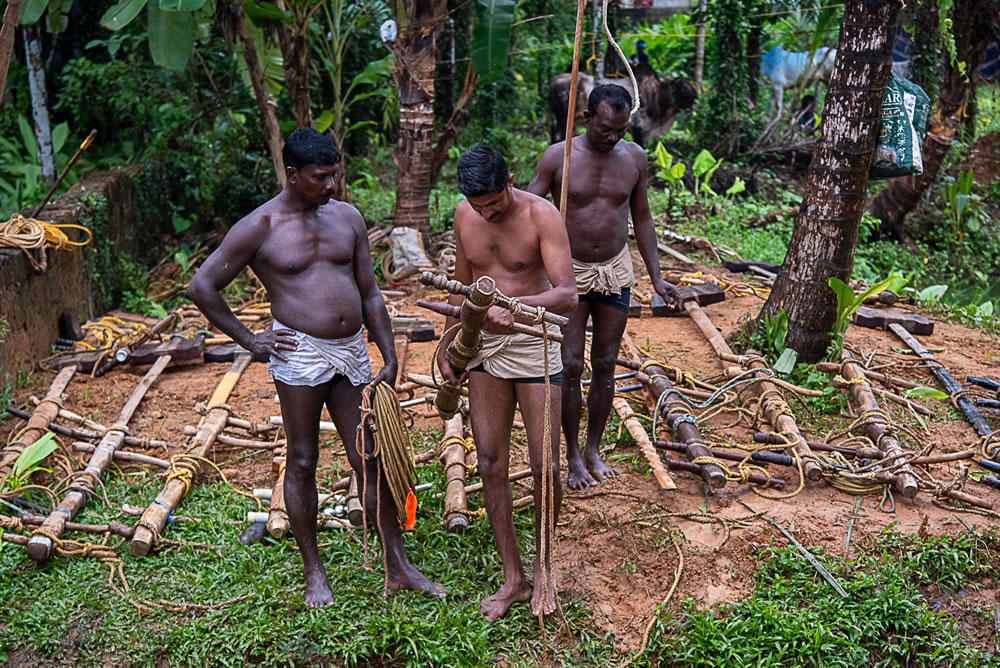 #19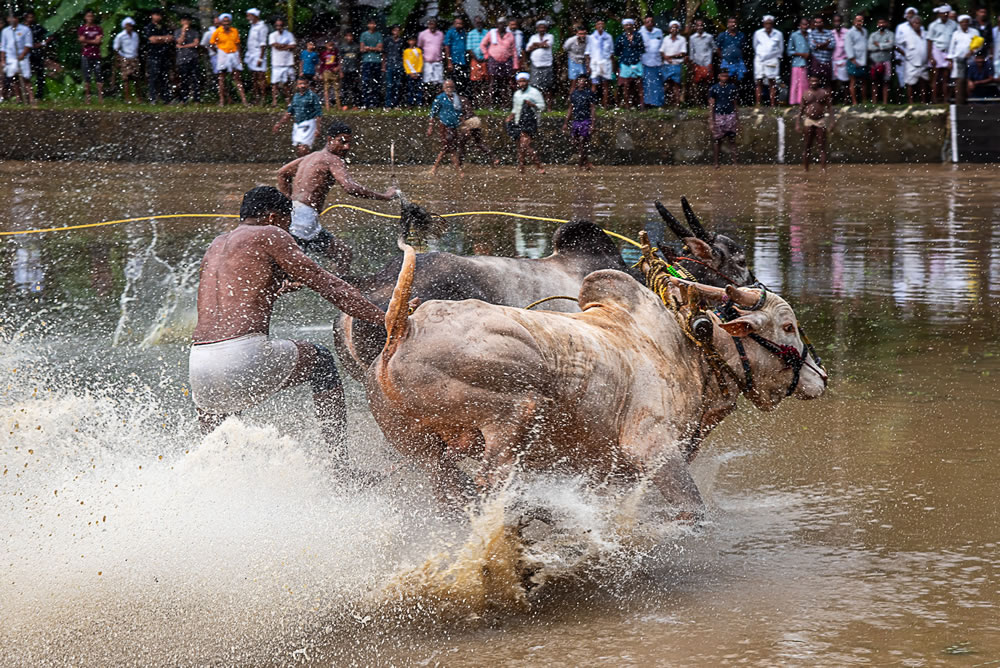 #20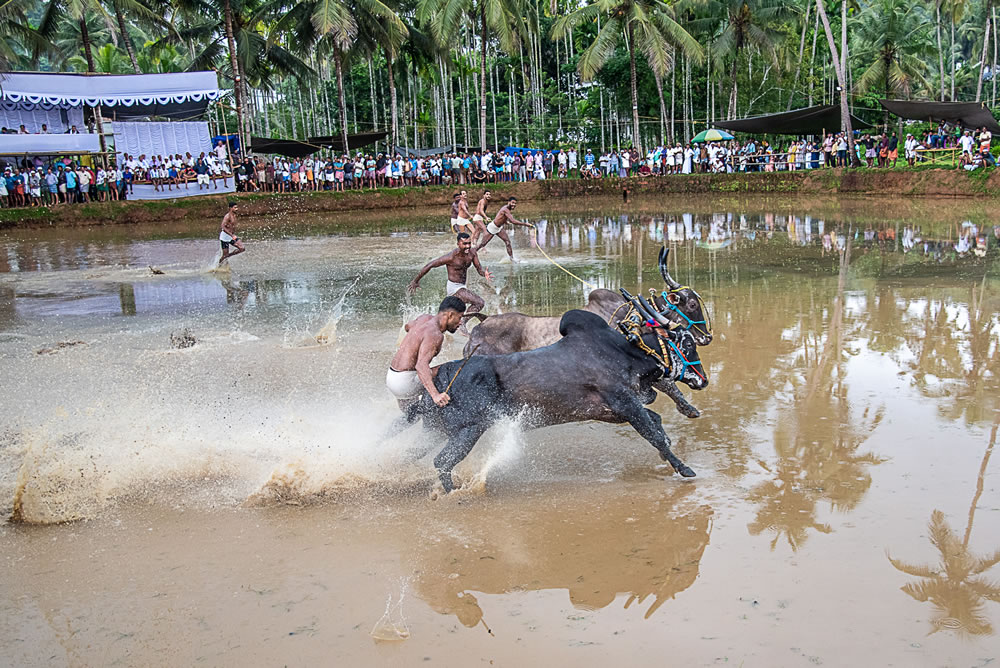 #21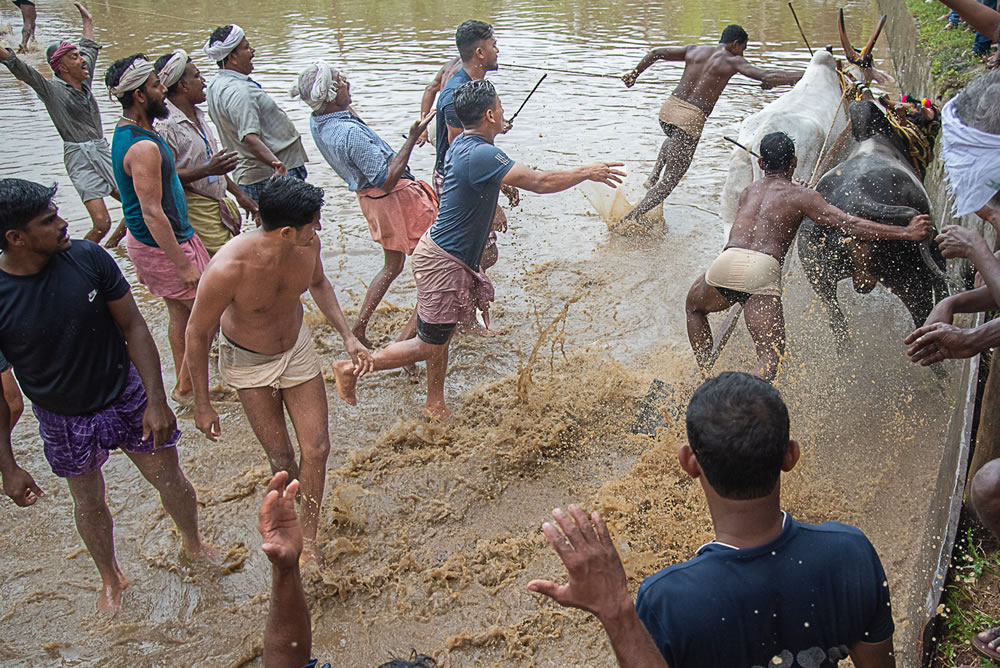 #22
#23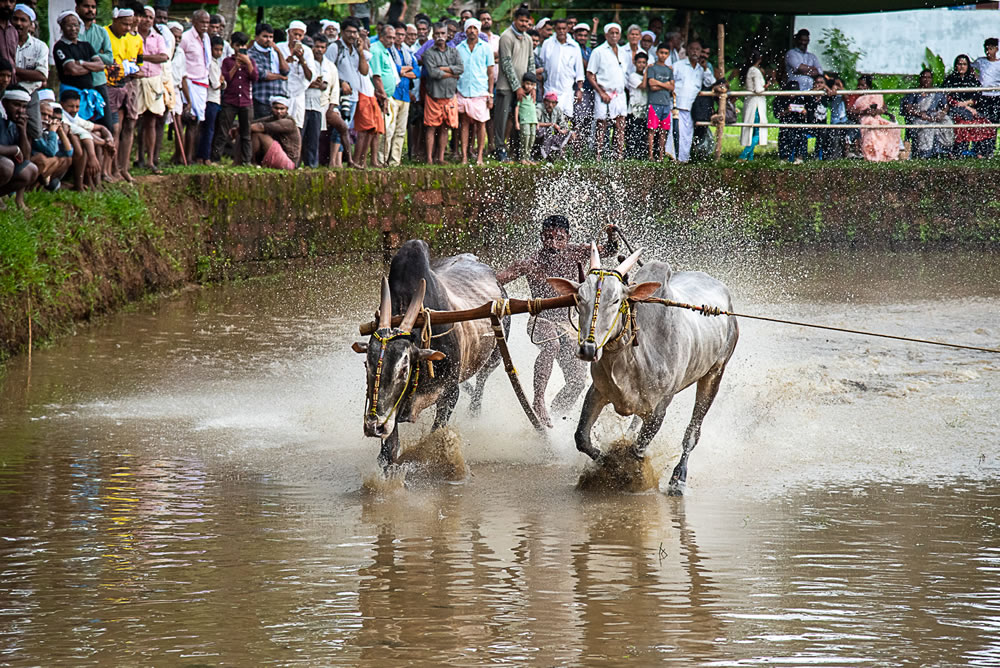 #24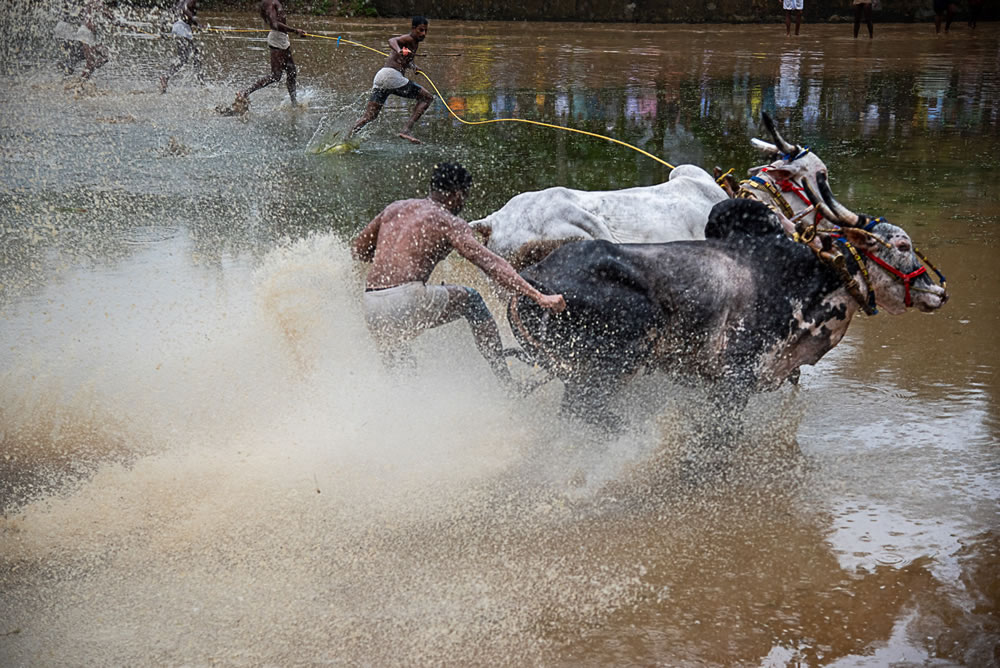 ---
About Ajayan Kavungal Anat
My name is Ajayan Kavungal Anat. I am a retired senior bank executive and took to photography seriously post-retirement. I am living in Kozhikode, Kerala. Photography is my hobby and I am very much interested in Street, Travel and Documentary photography. Had mentoring from Mr. Saurabh Chatterjee of SIA Photography, Mr. Vineet Vohra, and Mr. Rohit Vohra of APF Photography and Mr. Peer Mohammed.
Participated in the following exhibitions: WSP Exhibition, Hamburg, Germany, SIA Photography Exhibition, Hyderabad, "Open Origins – Open ends"- Photomuse, Darbar Hall, Ernakulam and "Lightfall", Lalithakala Academy hall, Kozhikode.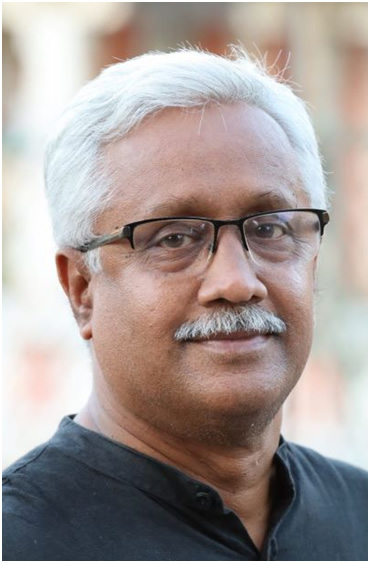 You can find Ajayan Kavungal Anat on the Web :
Copyrights:
All the pictures in this post are copyrighted to Ajayan Kavungal Anat. Their reproduction, even in part, is forbidden without the explicit approval of the rightful owners.