Kumartuli is known for its traditional potters' quarters. It is home to several talented potters who toil tirelessly to create clay idols for several generations.
I have always wondered how these beautiful idols are sculpted, how long it takes to craft the idol so intricately.
So whenever I get an opportunity to visit Kumartuli, I don't miss a chance.
The potters live here with their families and have their own studios. The place is very congested with just small windows and no proper ventilation. They use very basic equipment like clay, straw, ropes, bamboo sticks, and mundane things to create art pieces so vivid, stylized, and grand that it evokes lifetime awe.
People from all over the world come here to see the place and you can peep into the workshops to see the sculptors at work anytime of the year. You will find rows of idols on either side.
Visiting Kumartuli once in your life will be a great experience.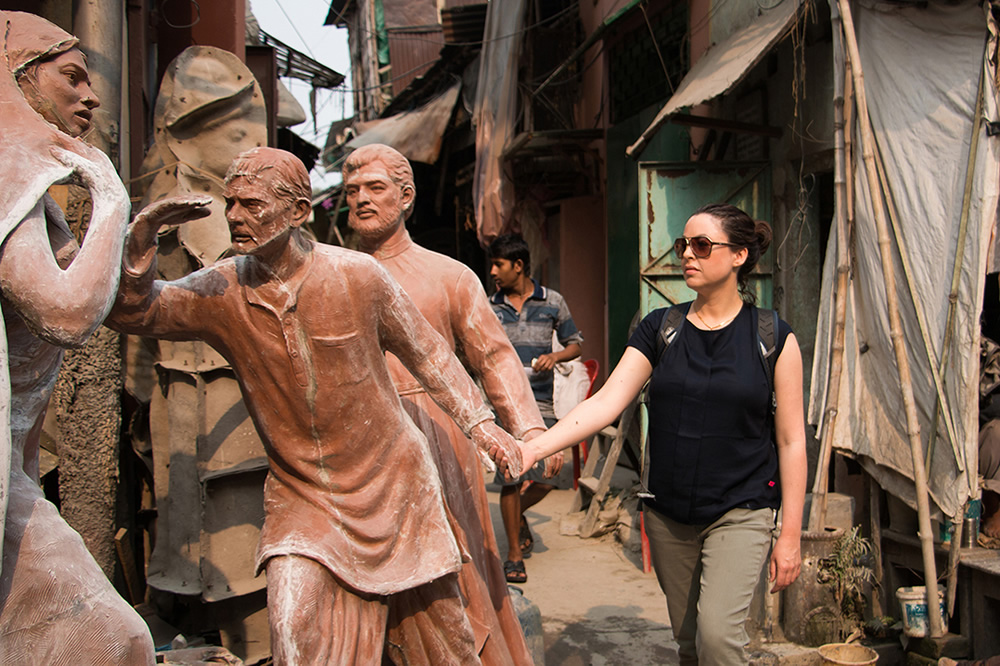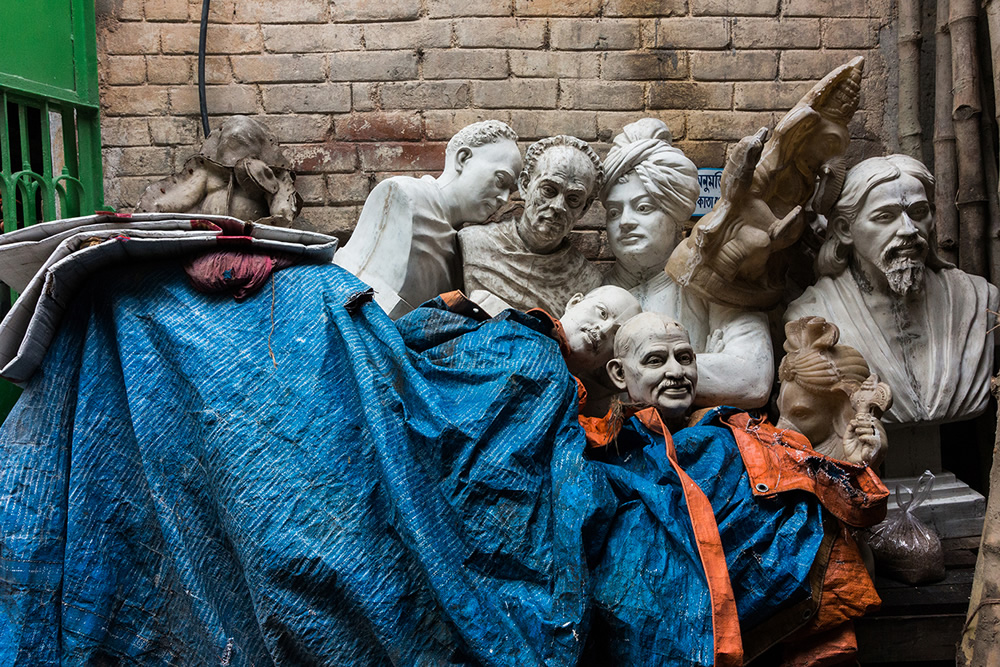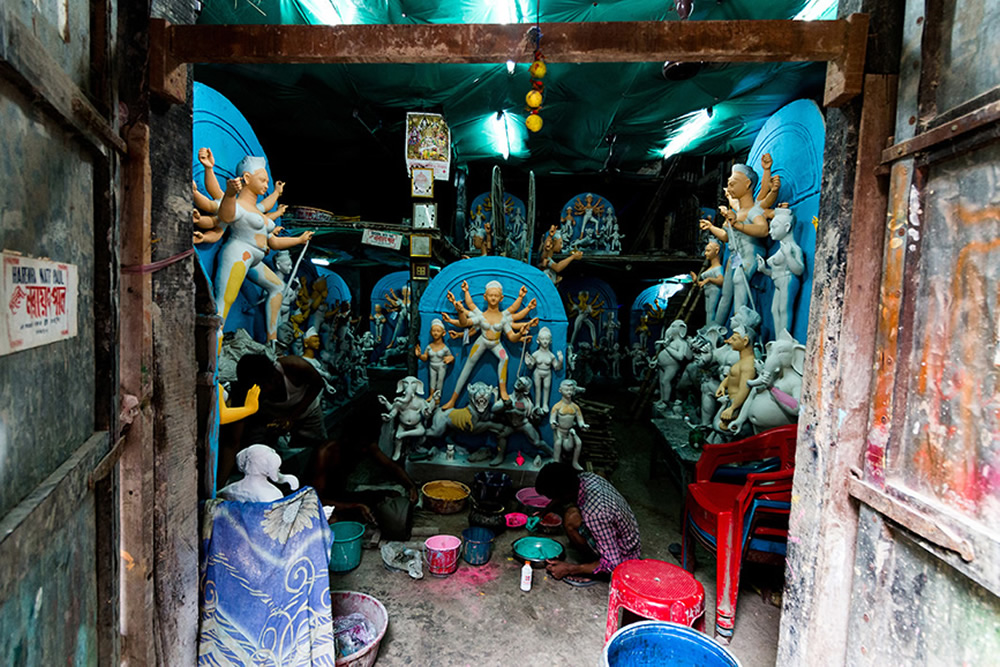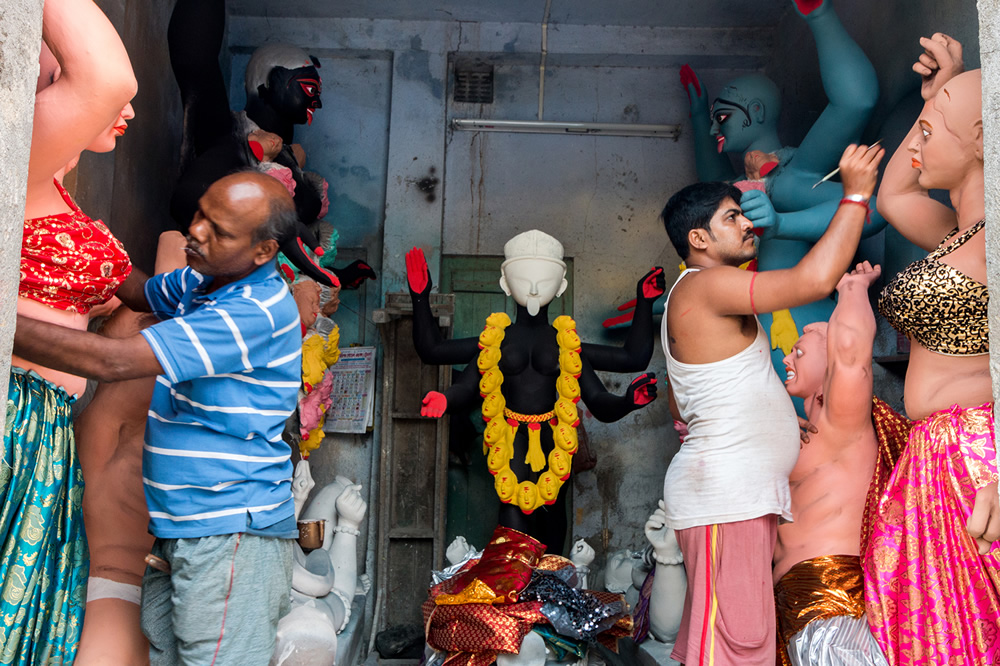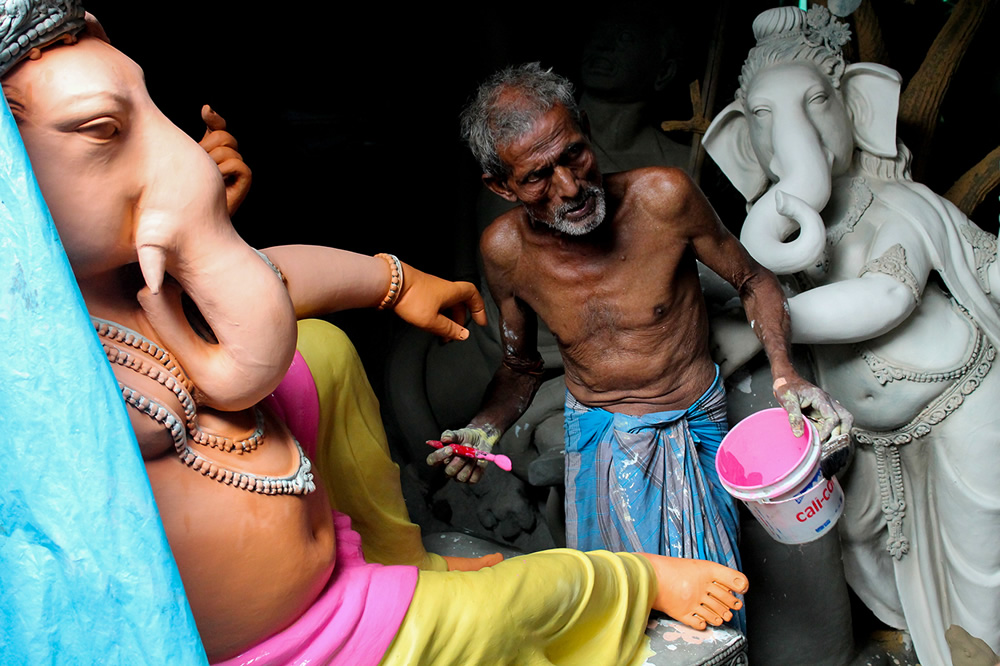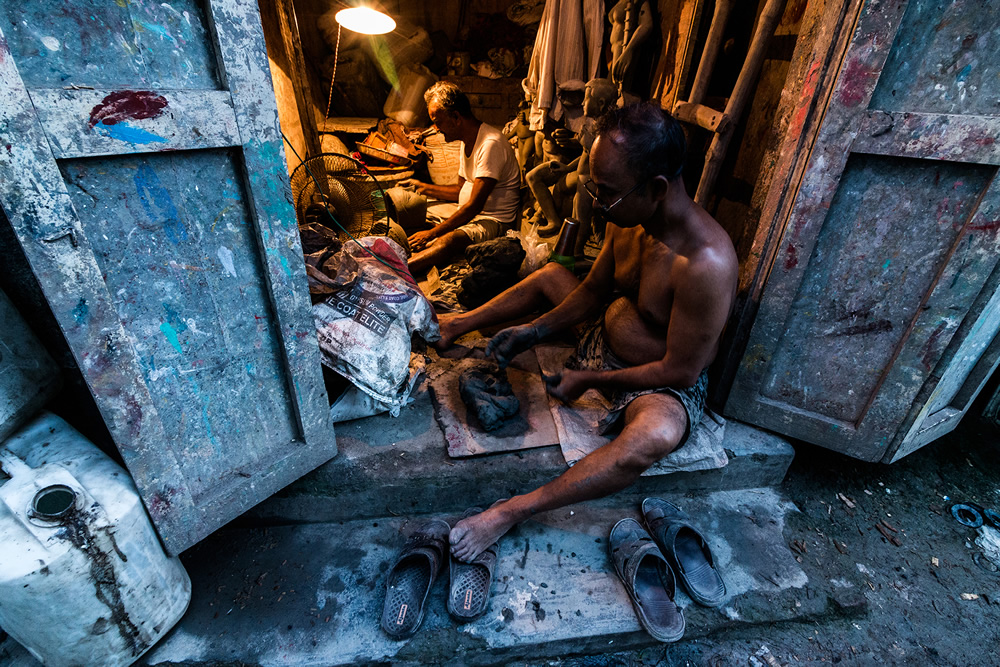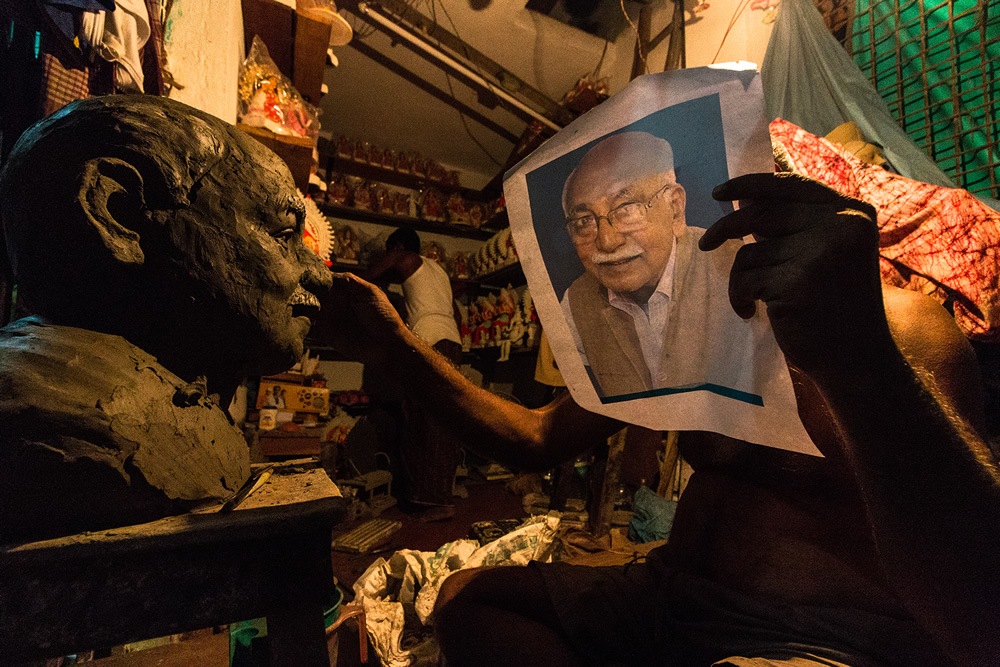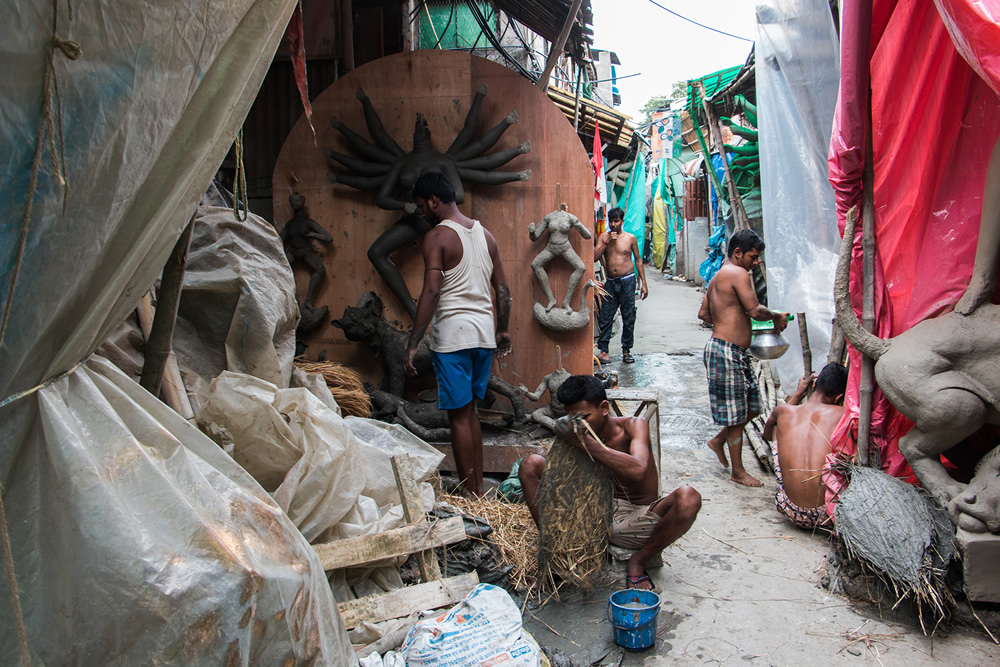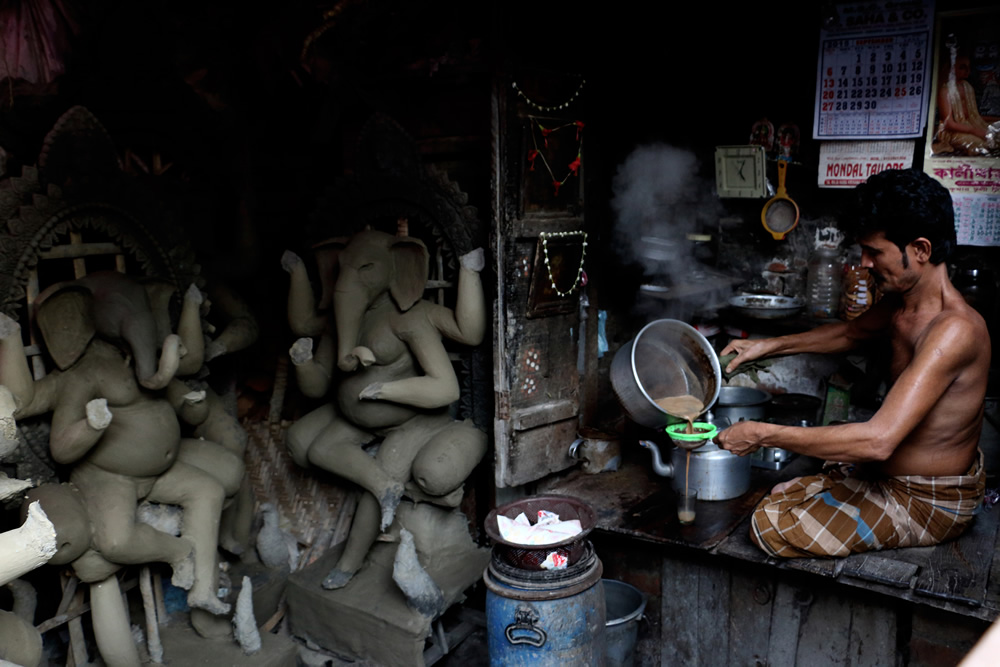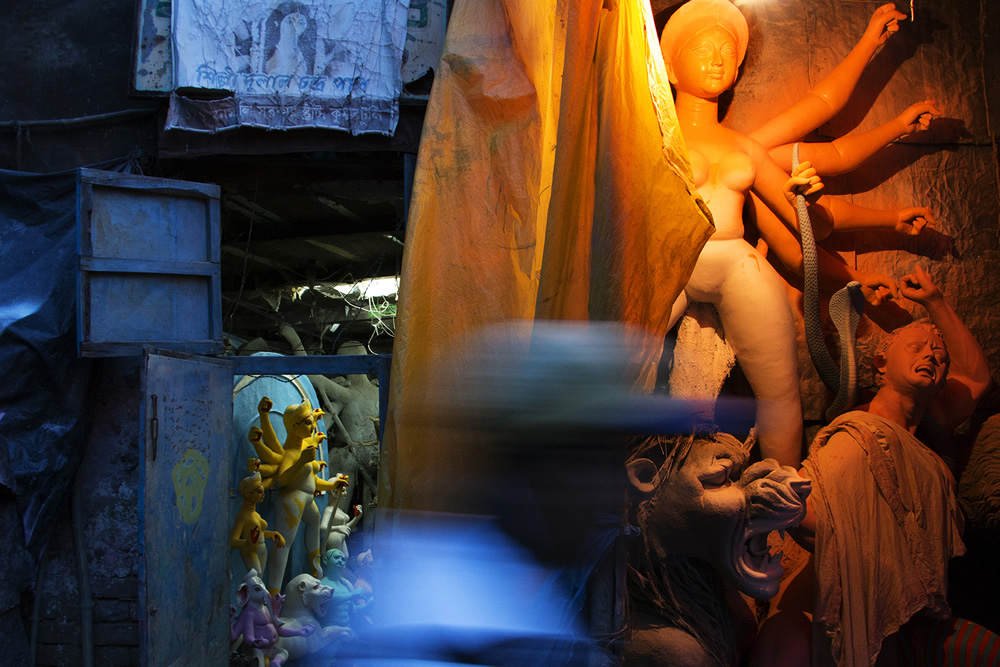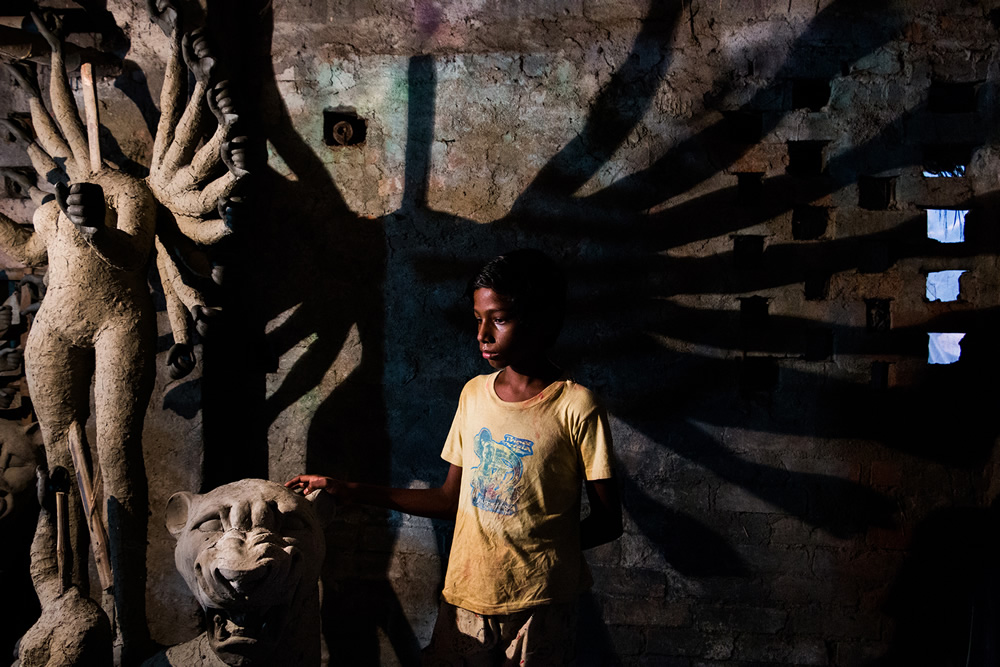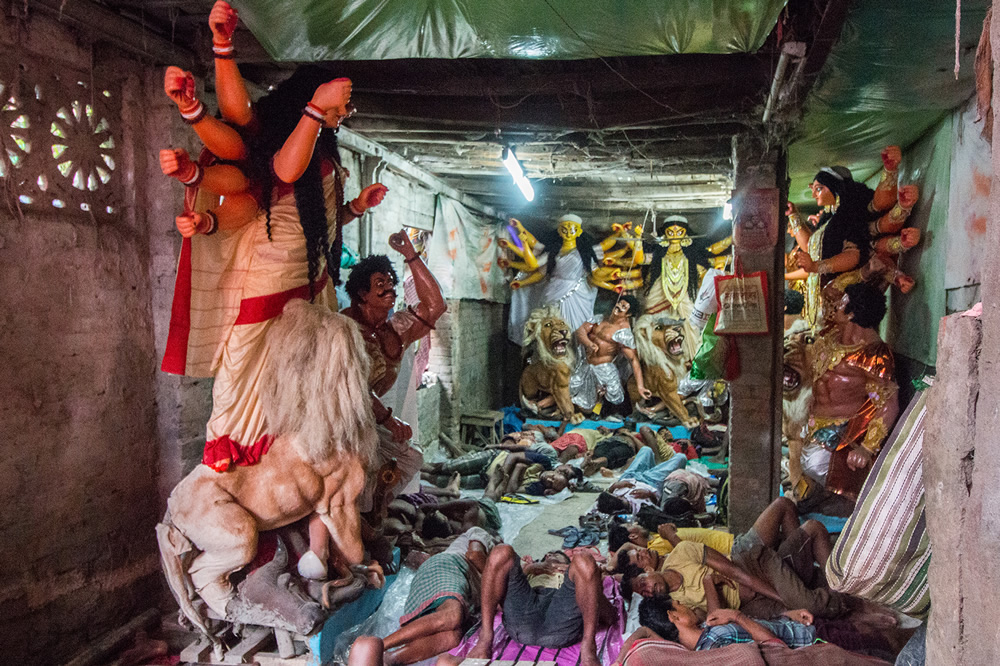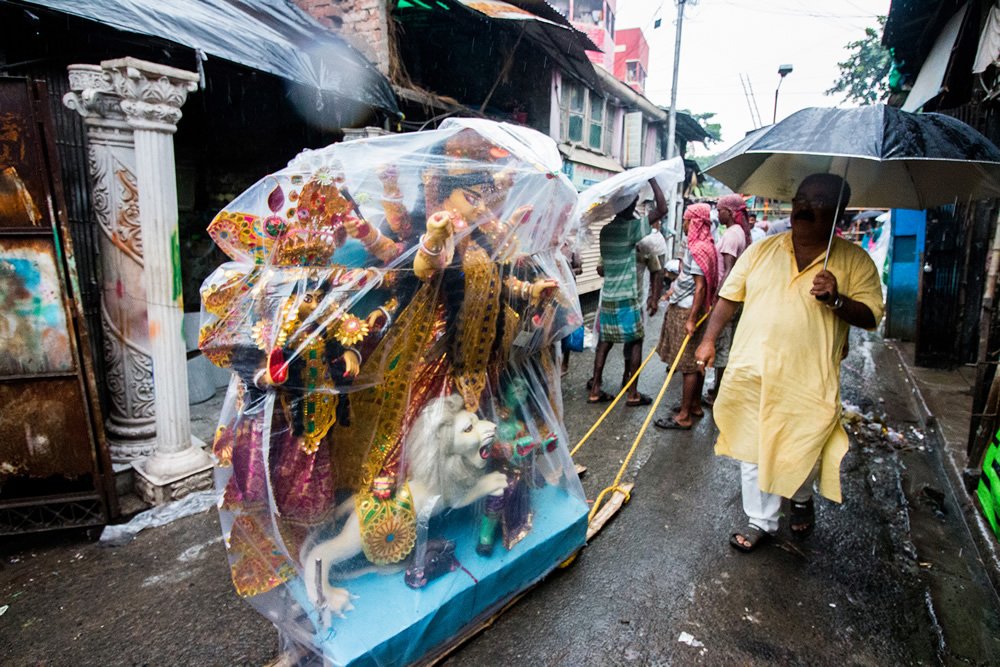 About Avishek Majumder
I am a visual storyteller from Kolkata, India. As a photographer, I try to keep a record of the little moments. As I walk through the streets, I try to capture the candid emotions of the people. The people chatting, laughing, walking on the streets brings me joy so I capture those moments through my lens. There is a lot to see if we look into the streets, especially when we are looking through our camera lens. I believe that we can find our greatest inspirations out there on the streets.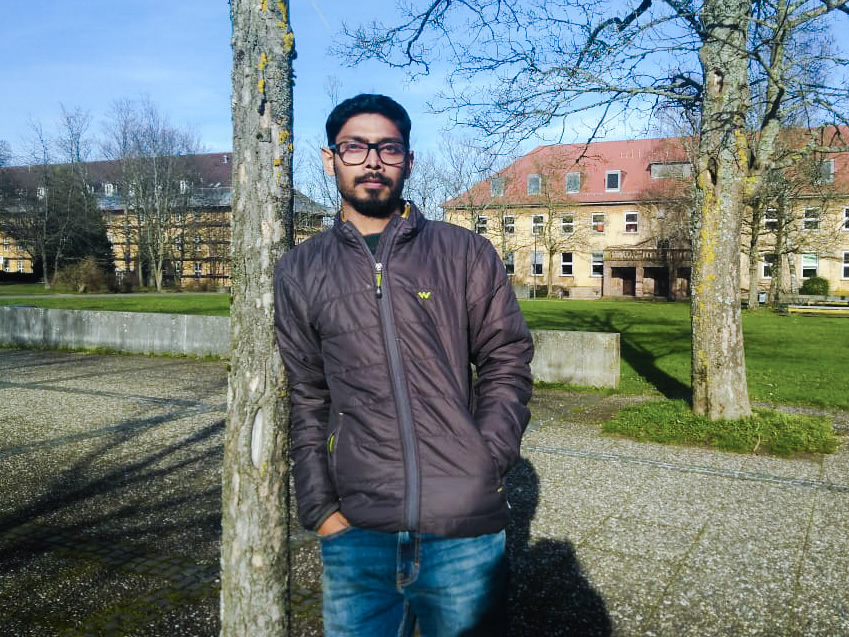 You can find Avishek Majumder on the Web:
Copyrights:
All the pictures in this post are copyrighted to Avishek Majumder. Their reproduction, even in part, is forbidden without the explicit approval of the rightful owners.